Cool street art, nightlife, a buzzing foodie scene and futuristic architecture – it's time to reveal the best photo spots in Rotterdam.
Other than the song by the Beautiful South, I didn't know a lot about Rotterdam. I've visited Amsterdam countless times and loved it! It's fair to say Rotterdam is Amsterdam's lesser-visited, modern little sister. As the majority of the city was bombed during the war, it's become a playground for forward-thinking architects. Along with the uber-cool architecture, there are plenty of fashionable restaurants, a great nightlife scene, top summer festivals and a little something I'd describe as community spirit! The best time to visit? I'd say the Summer. But don't just take my word for it, take a look at a few of my top pics from my recent travels.
Check out the video of my trip to Rotterdam and then scroll down to read more.
1. The city's skyline is one of the most unusual I've seen in a while. Best place to check it out? From the tallest building – the Euromast, and be sure to visit in the evening as the lights start to illuminate the city.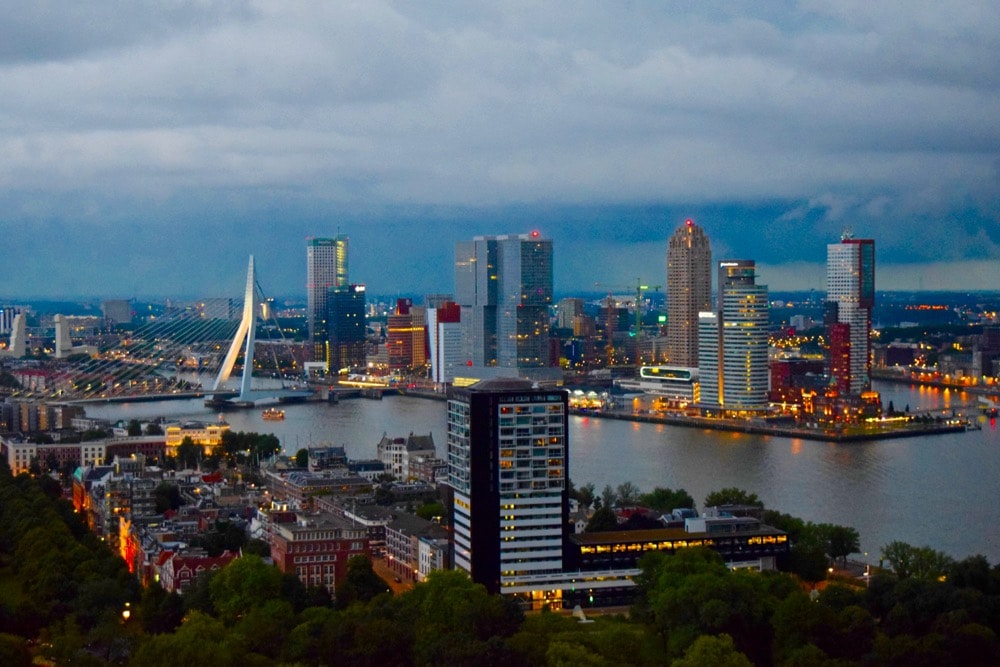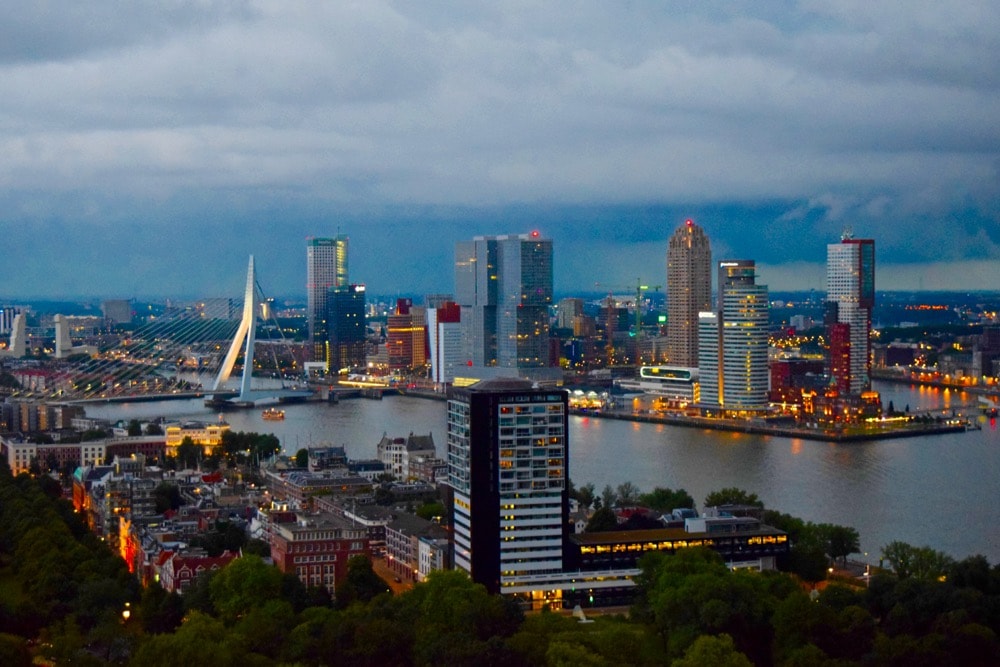 2. One of my favourite spots in the city is Markthal. It's not just the city's top food market, it's also another architectural masterpiece!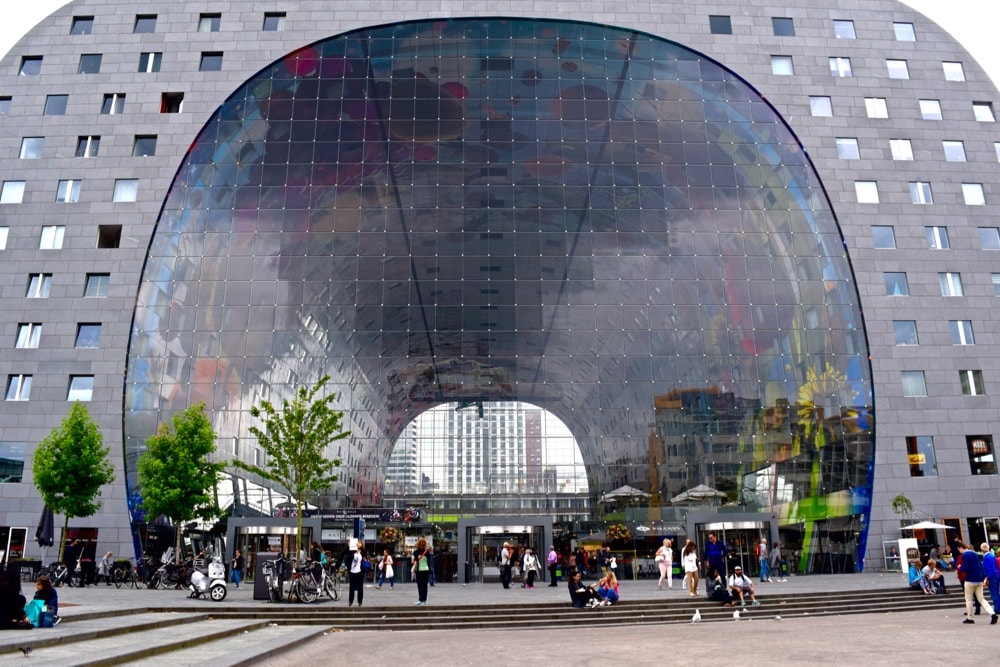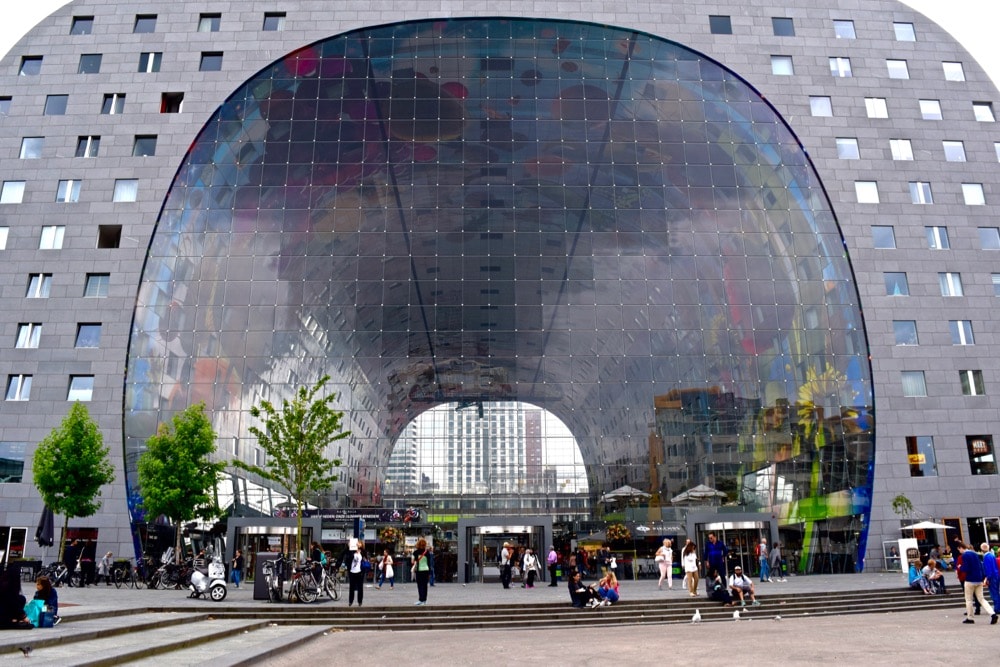 3. The crazy ceiling of the Markthal was designed by artist Arno Coenen and features giant fruit and vegetables.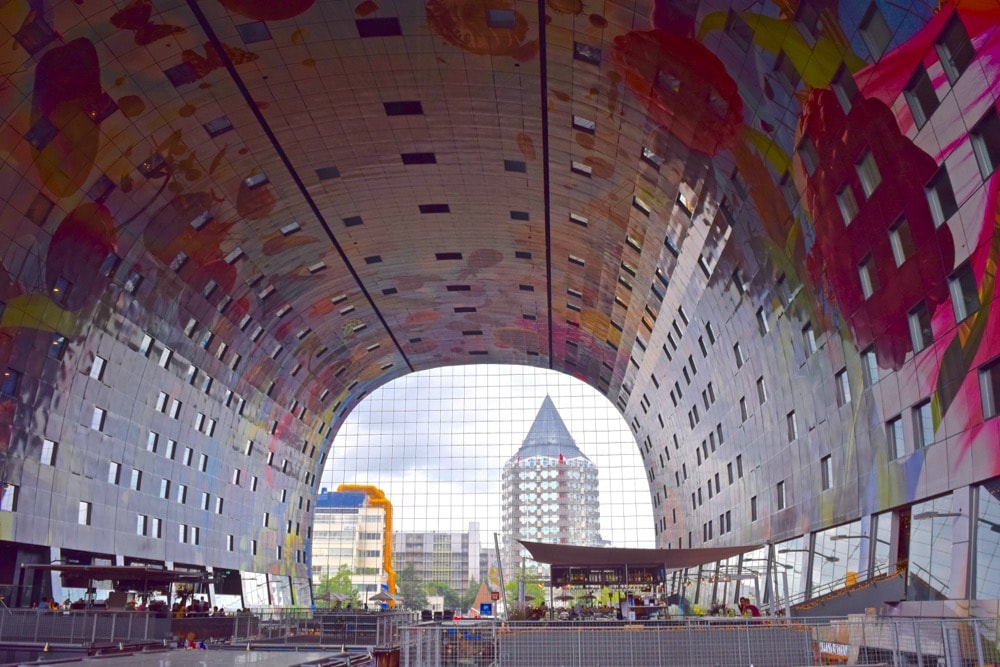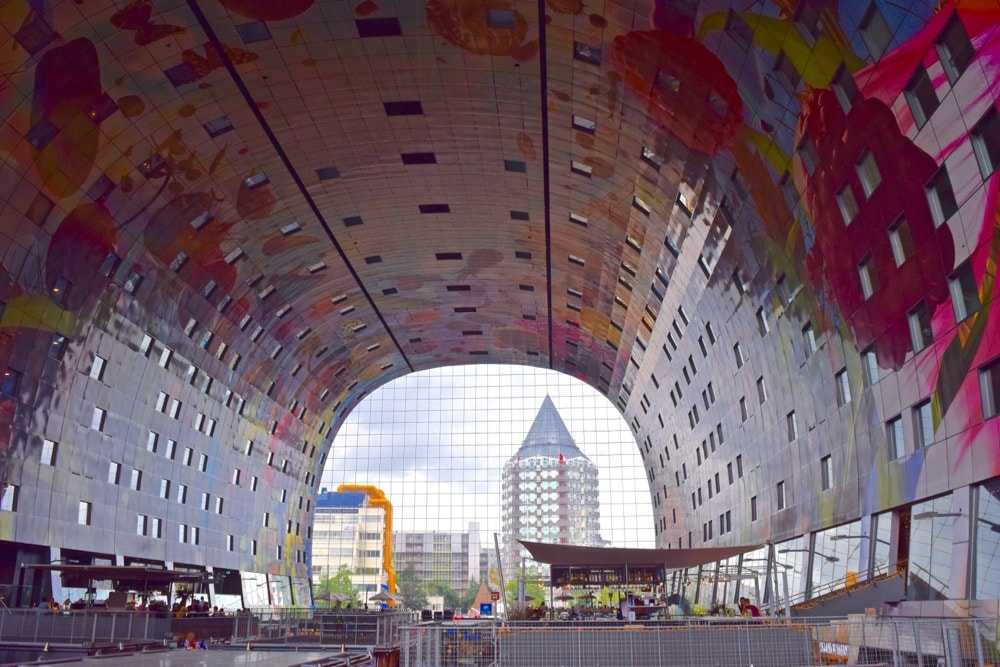 4. From fresh fruit and veg and fried fish, to huge wheels of Dutch cheese and multicoloured macaroons, there's something for everyone in the Markthal. Plus, there are several great restaurants with terraces inside.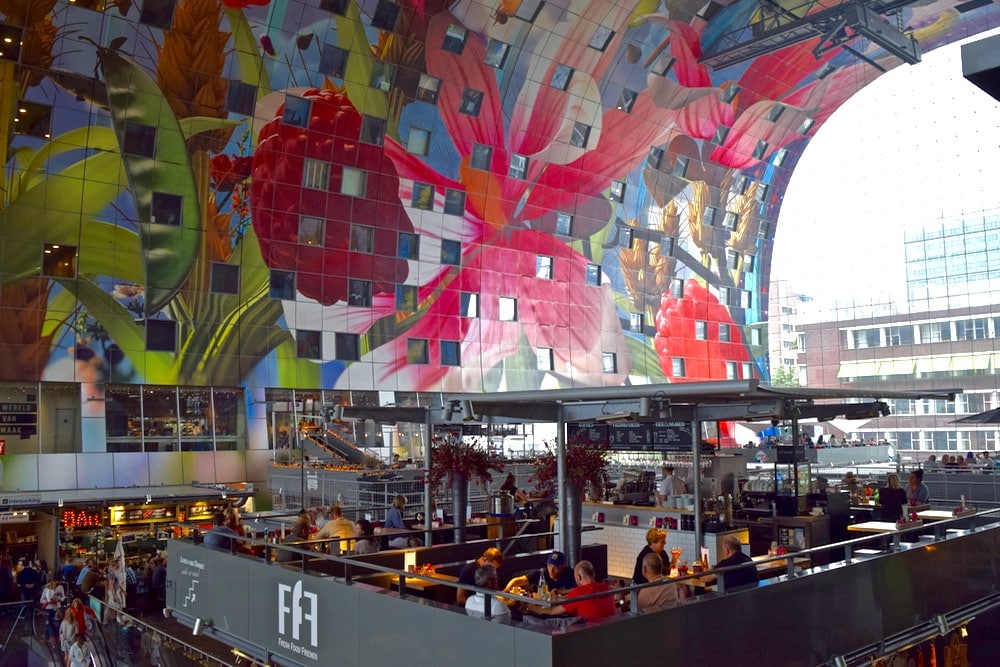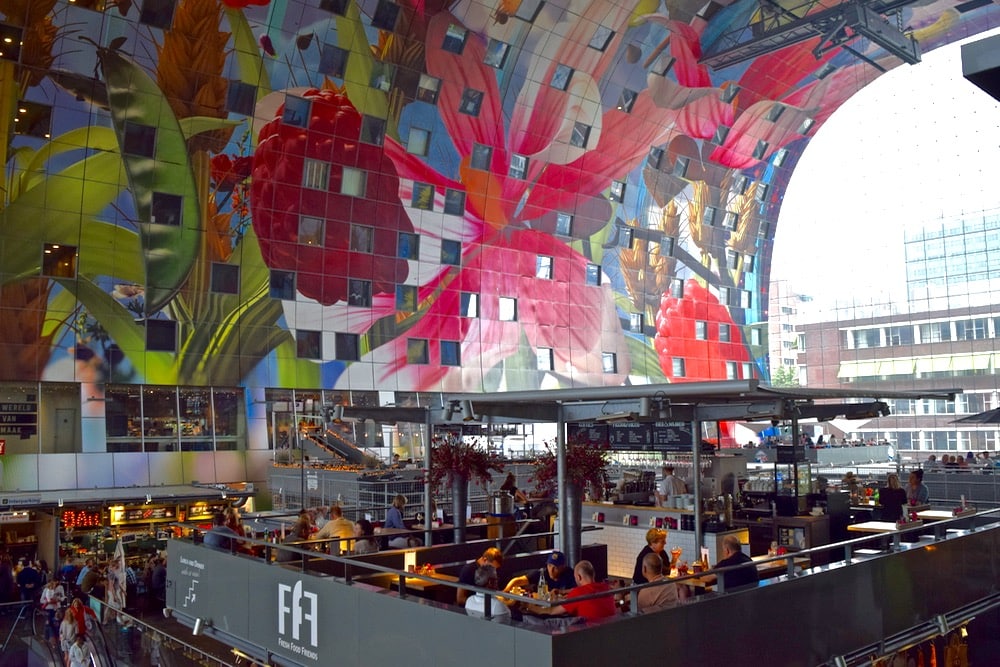 5. Rotterdam's skyline is pretty unique, with De Rotterdam being the city's most iconic building. Home to offices, a hotel and modern apartments, the building is vast inside and actually takes the prize for being the largest building in the Netherlands.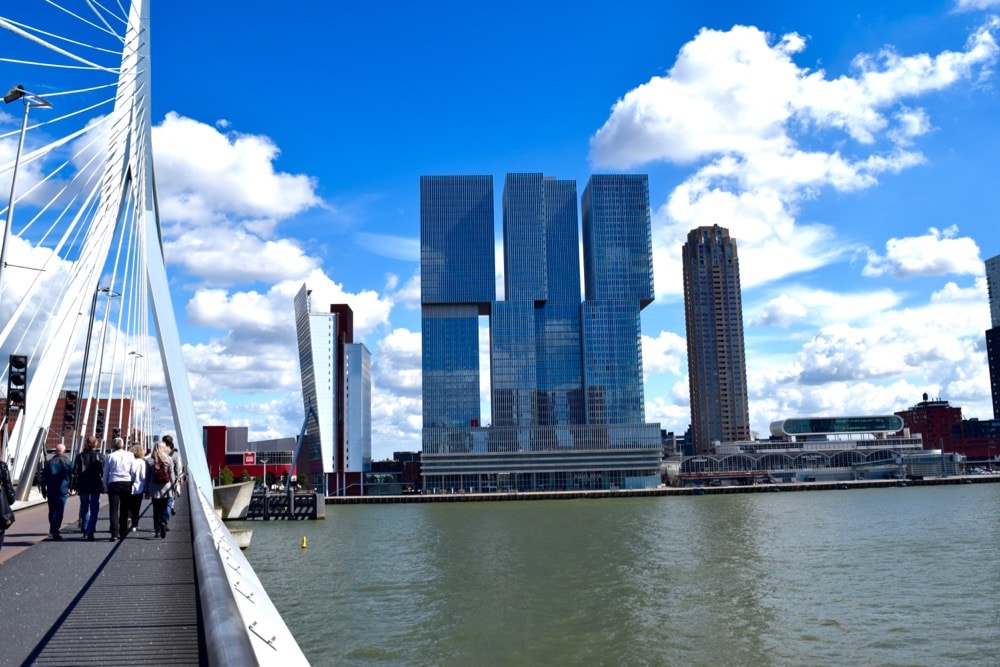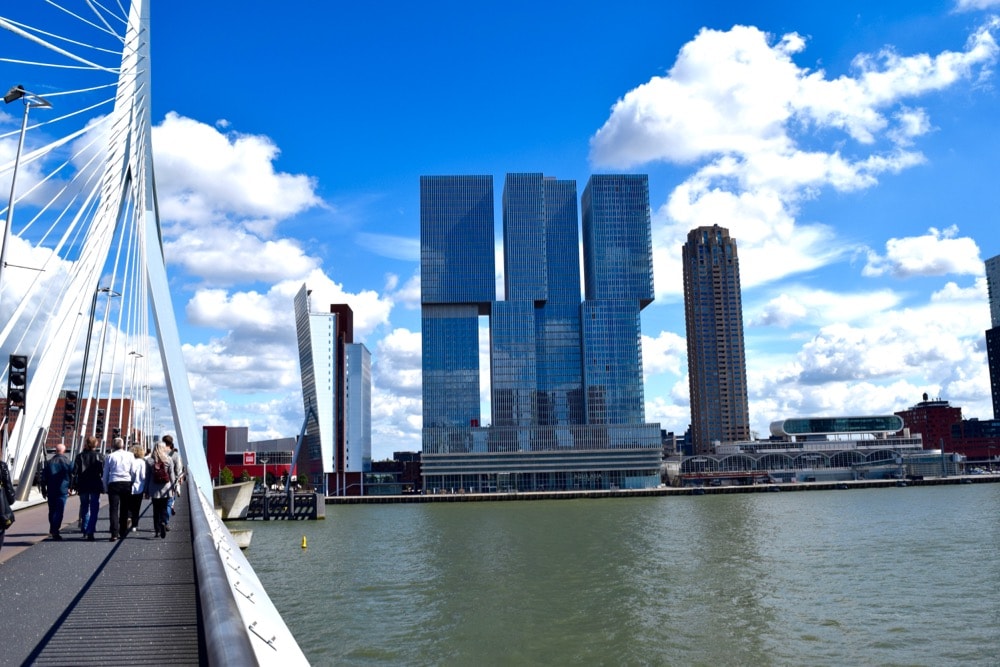 6. Just a short walk from Markthal is another architectural icon – Rotterdam's famous cube houses! Piet Blom designed them at an angle of 45 degrees as an example of how to cram plenty of houses in when you don't have a lot of room on the ground level. Most are houses, but there's one hostel and a museum so you can check out the inside!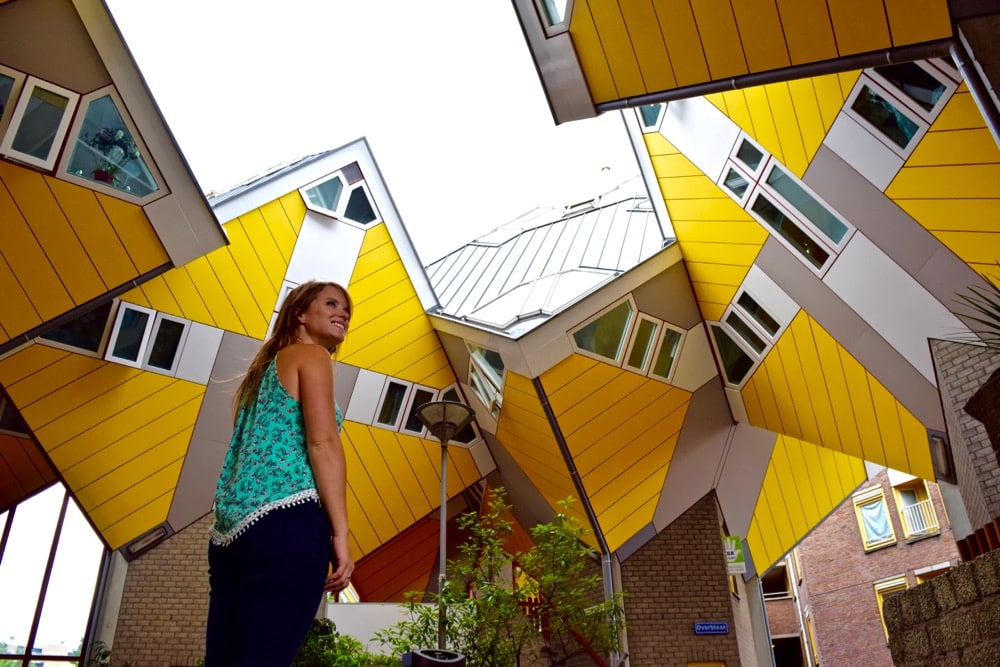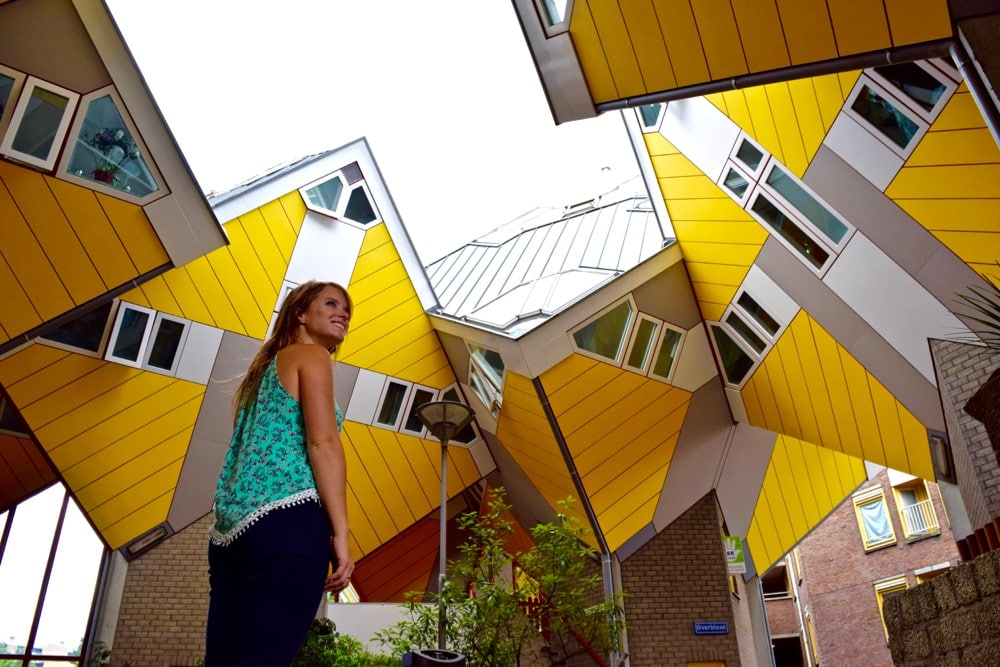 7. Yellow really is the colour! Rotterdam's famous yellow bridge, the Luchtsingel, was created as part of a crowdfunding project. For just 25 Euros you could purchase a plank of wood and have an inscription put on it. Needless to say – a lot of people got involved and the brightly coloured bridge is over 800m long!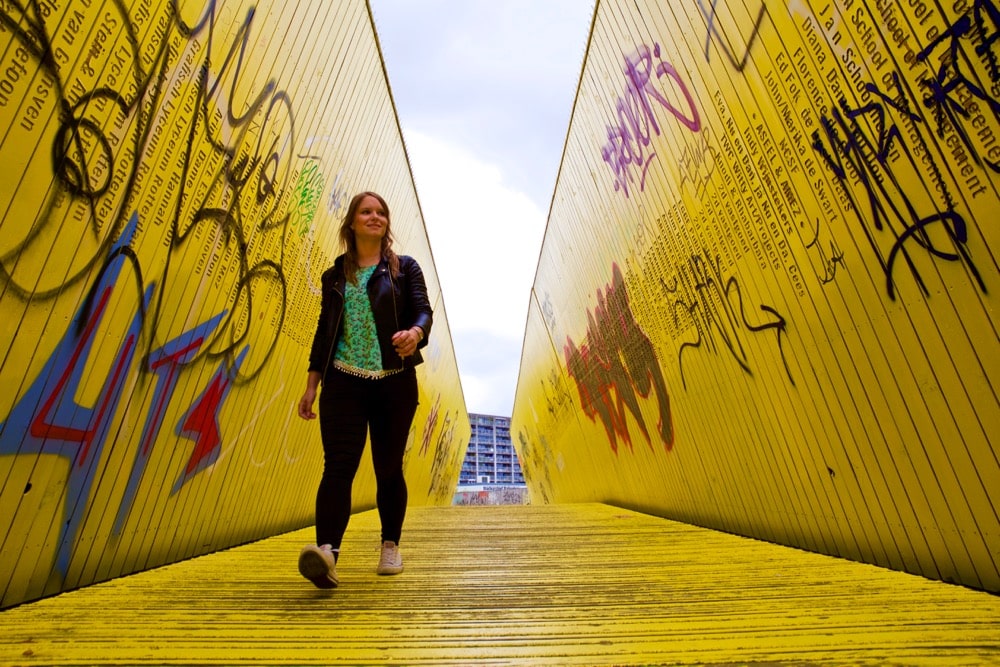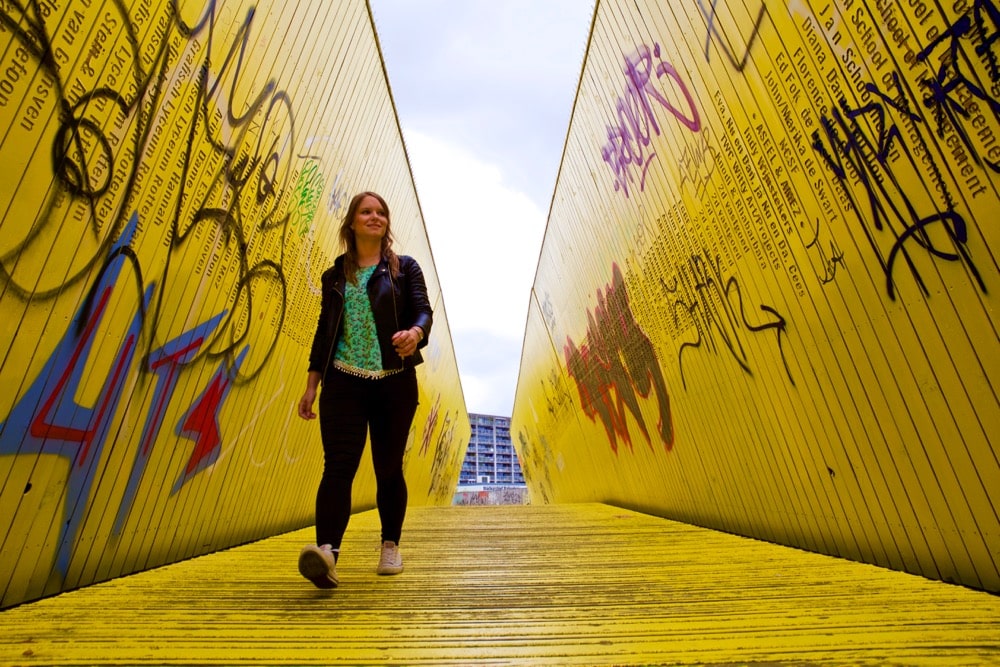 8. Summer really is the best time to visit… especially if you can time your visit for Rotterdam Unlimited – the city's cultural diversity festival. The weekend kicks off with an awesome drum battle. Check out this Rotterdam city guide for more info on festivals in the city.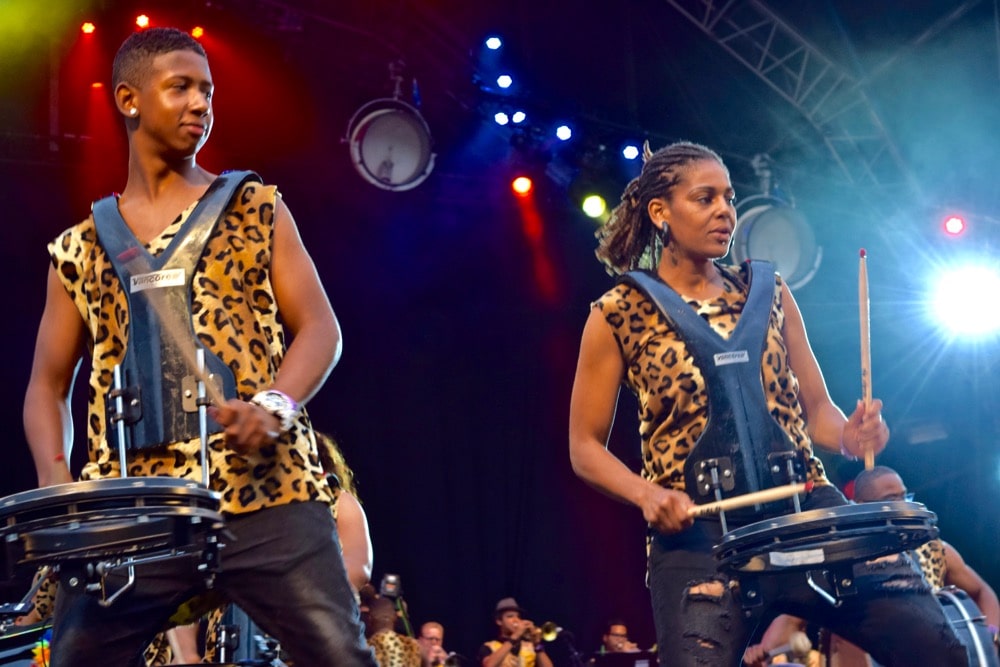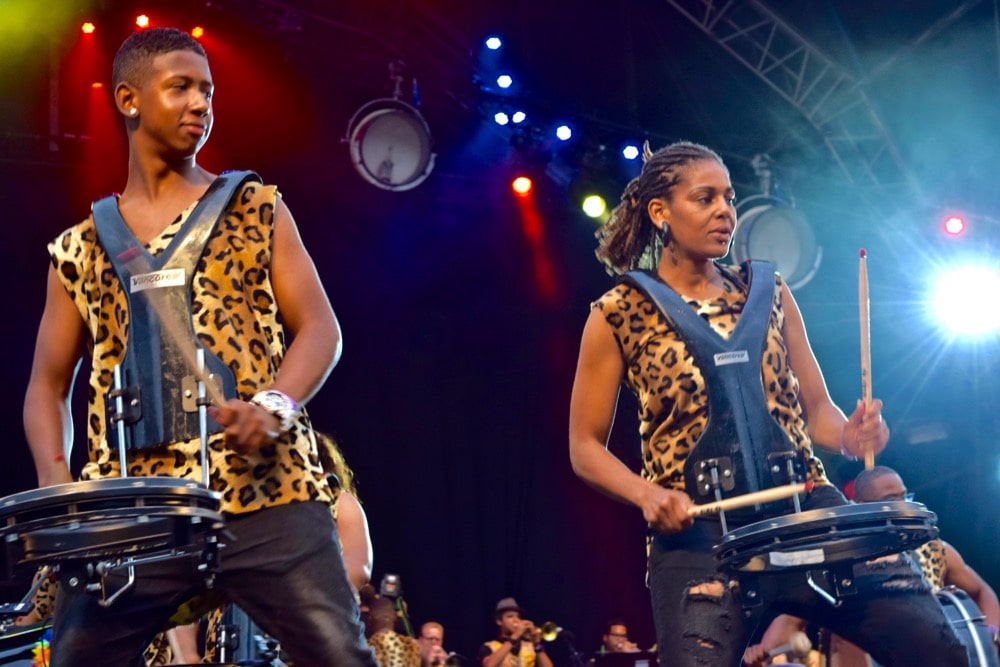 9. Colourful costumes, incredible dancers and some amazing music will certainly get you in the carnival spirit.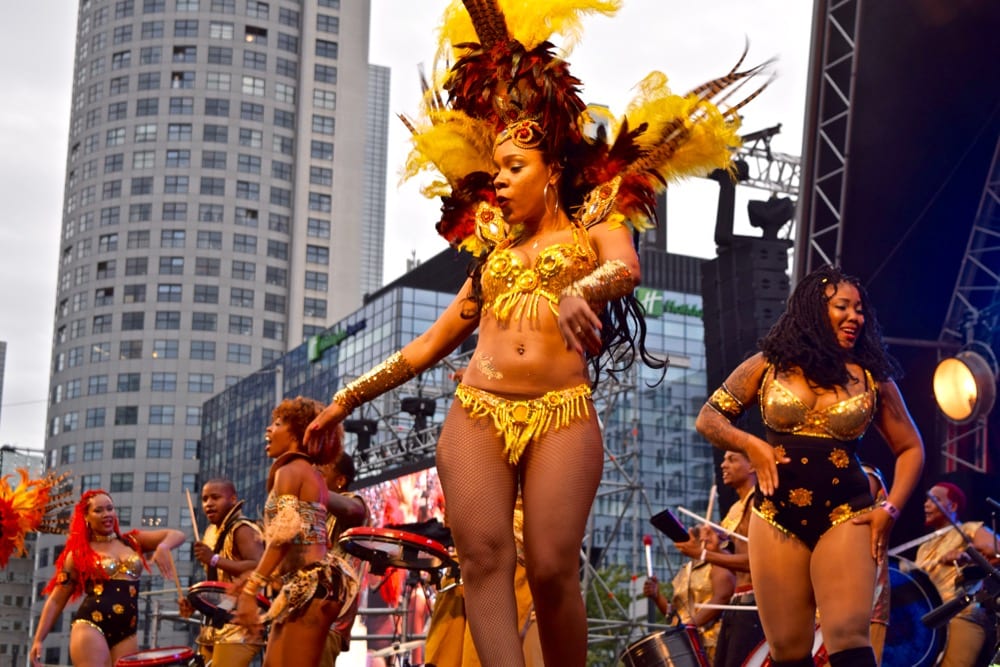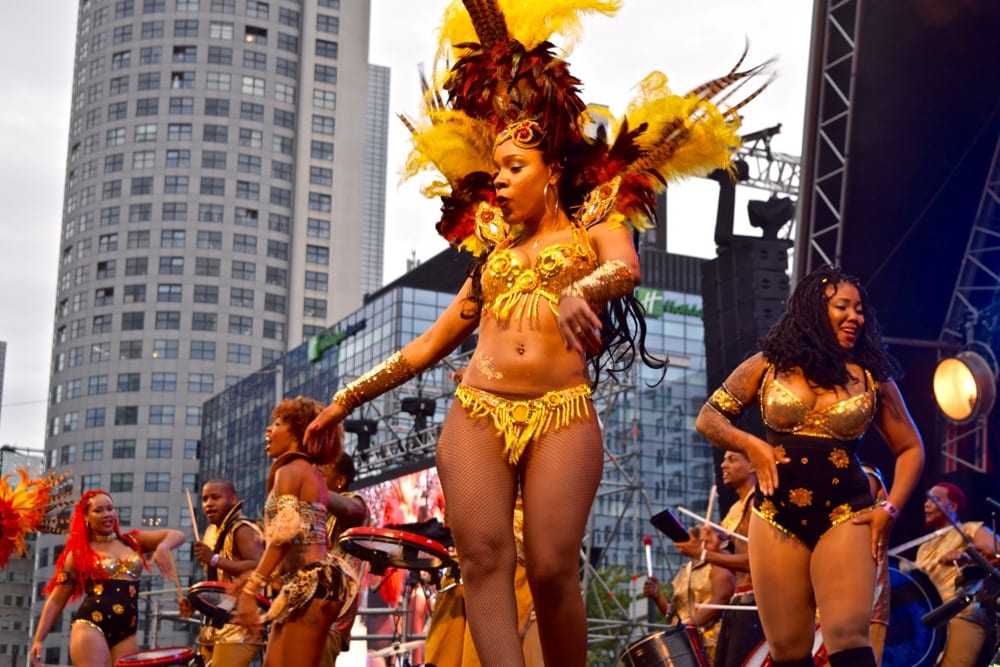 10. The highlight of the weekend is the Rotterdam Unlimited Summer Carnival Street Parade, where thousands of performers and spectators line the streets.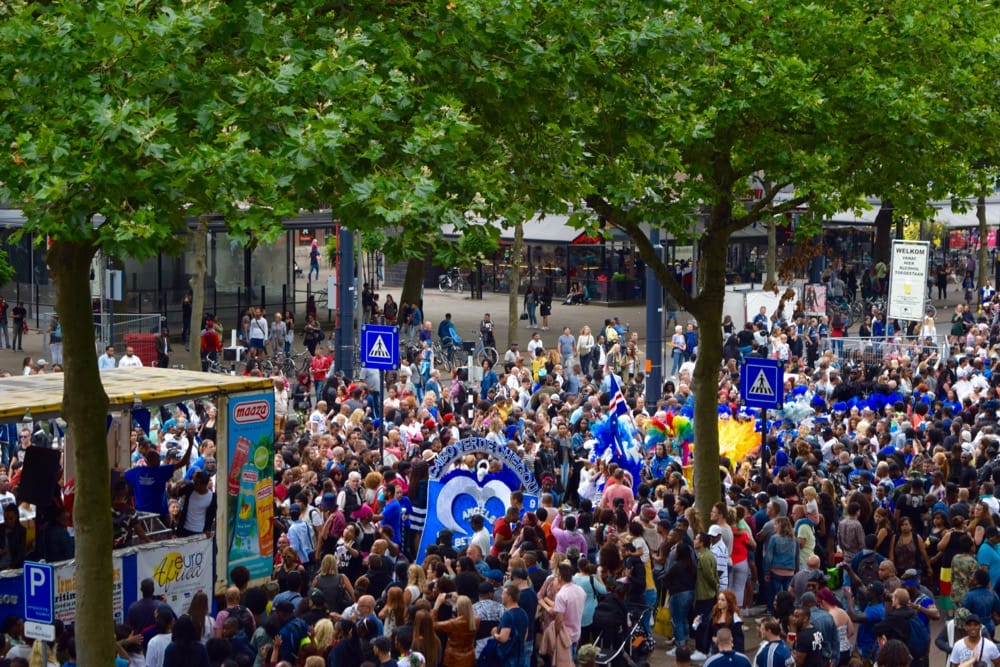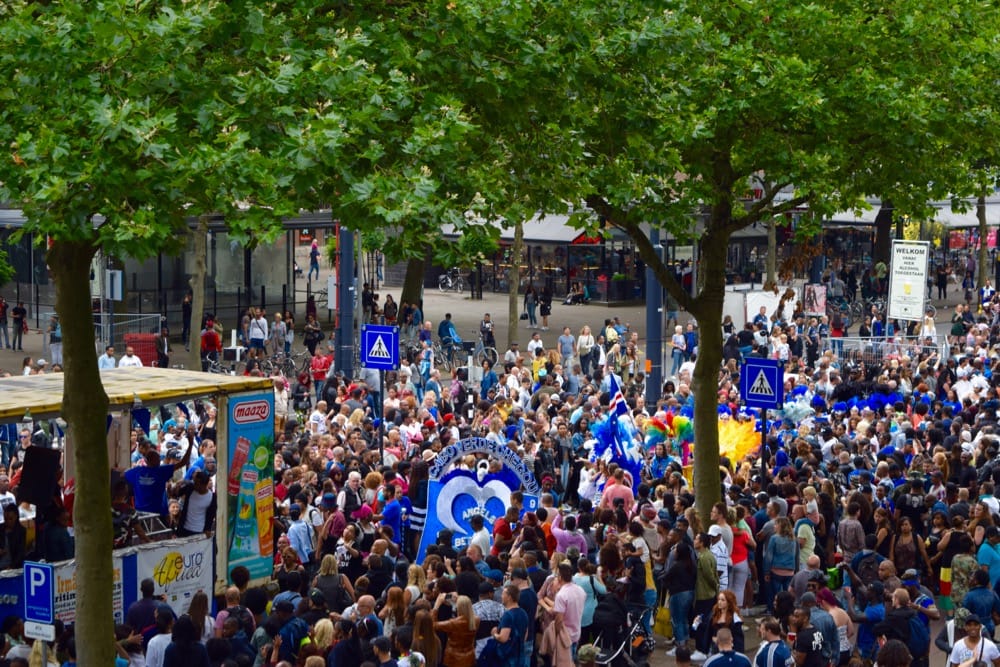 11. It's one big old party, so expect carnival queens, crazy costumes and ear-blastingly loud music. Don't forget your dancing shoes… and your camera!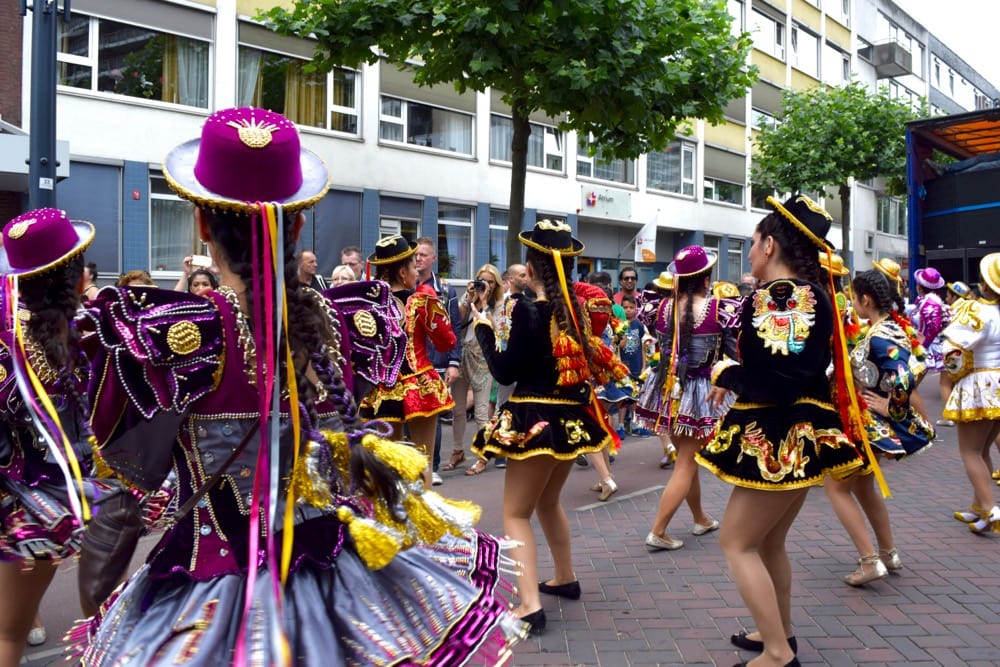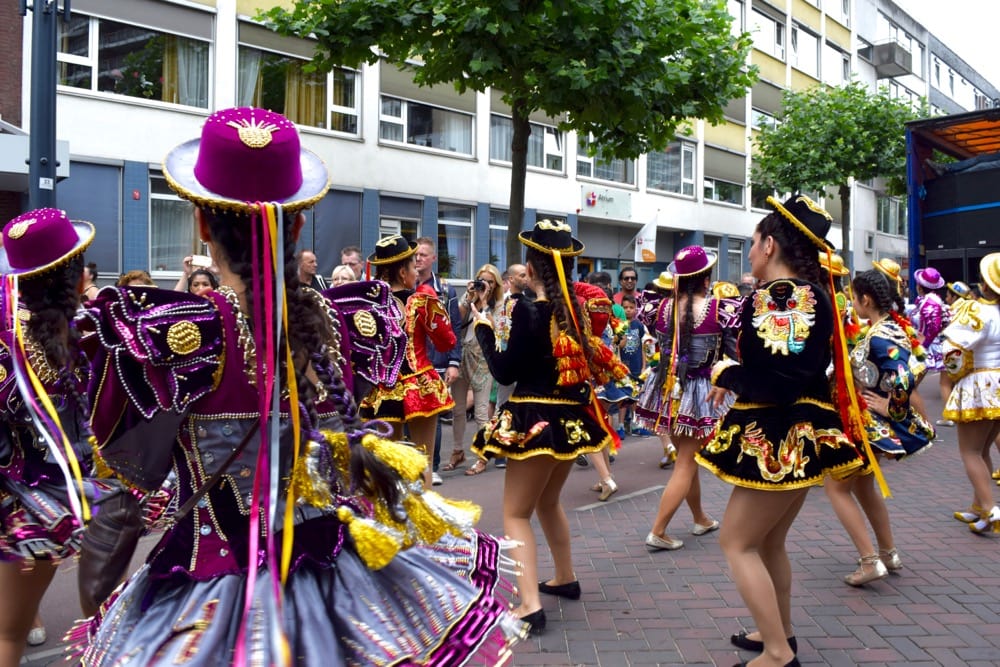 12. Rotterdam has a buzzing nightlife scene, and the best place to kick off your evening is on Witte de With Street. It's packed full of cute cafes, boutiques, street art, Shoreditch-style restaurants and bars.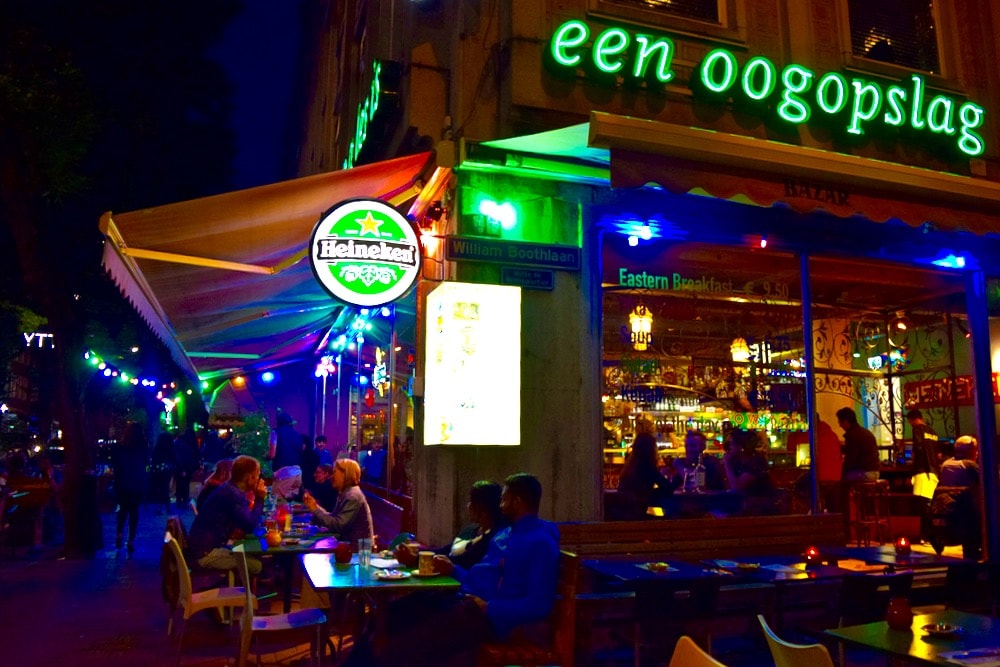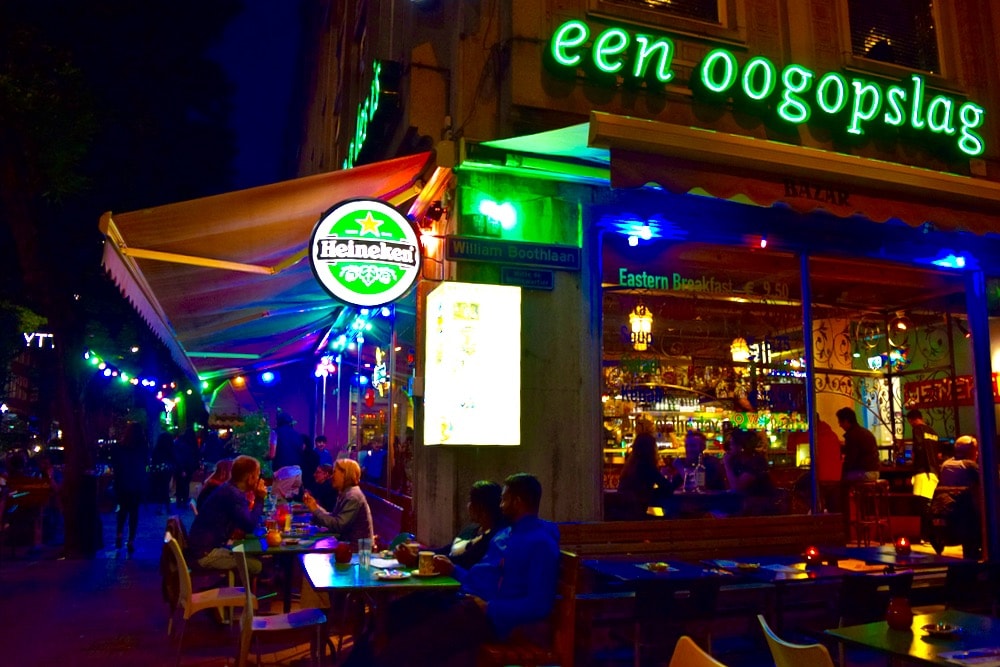 13. Bazar on Witte de With is a great spot for a drink and a snack. After feasting on some mezze, be sure to check out the inside with its ceiling full of colourful lanterns.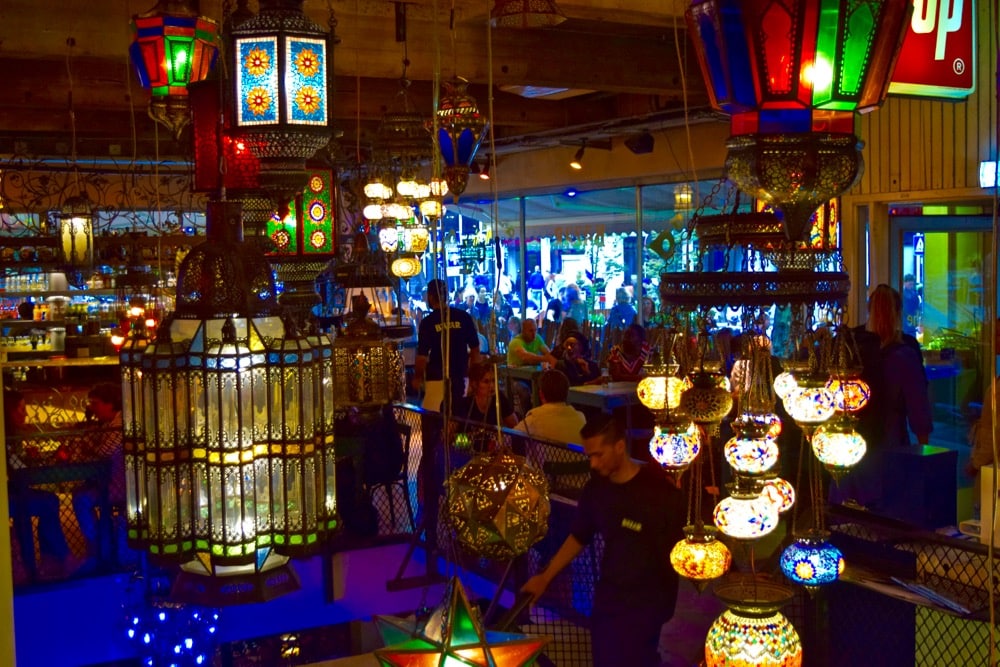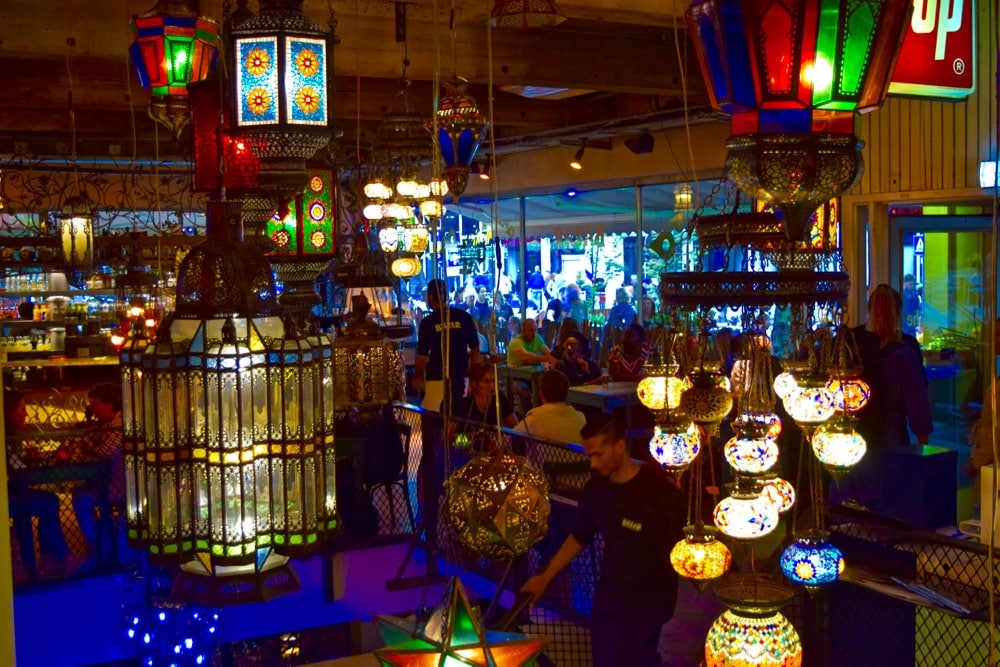 14. Another great dining spot on Witte de With Street is Ter Marsch & Co. Their burgers have won countless awards, including the title of Best Burger in the Netherlands! You may have to wait a while, but believe me, it's worth it!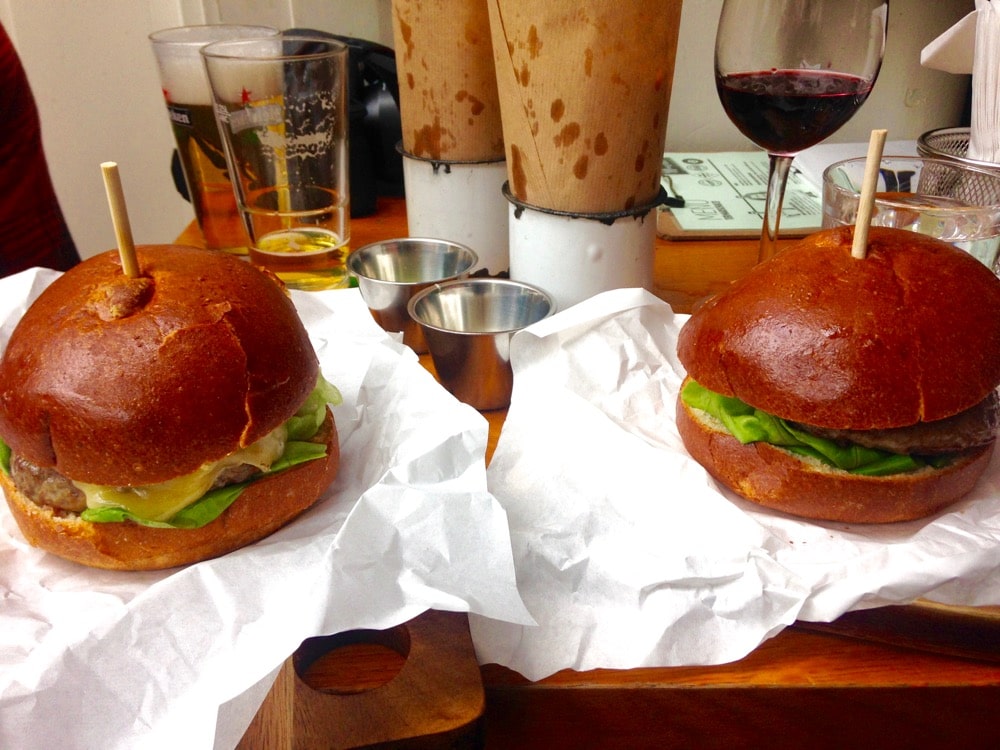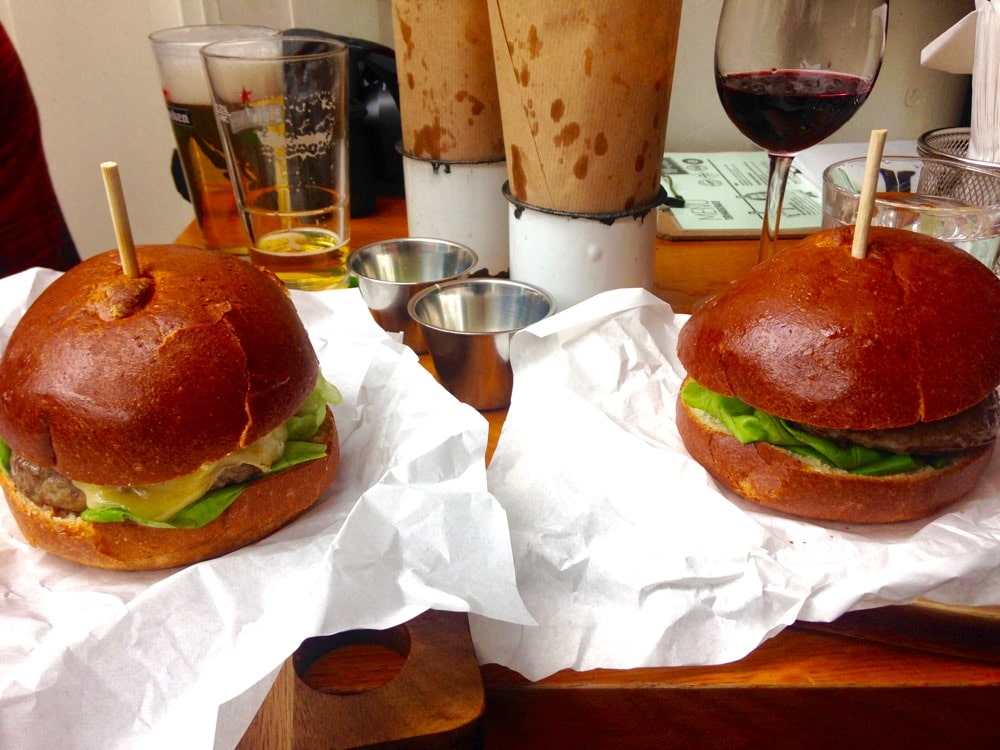 15. And while we're talking food, if the weather is nice be sure to head up to rooftop restaurant Op Het Dak. Super-healthy and super-beautiful… they grow all their own produce on the roof, then create some of the most photogenic food I've seen in a long time.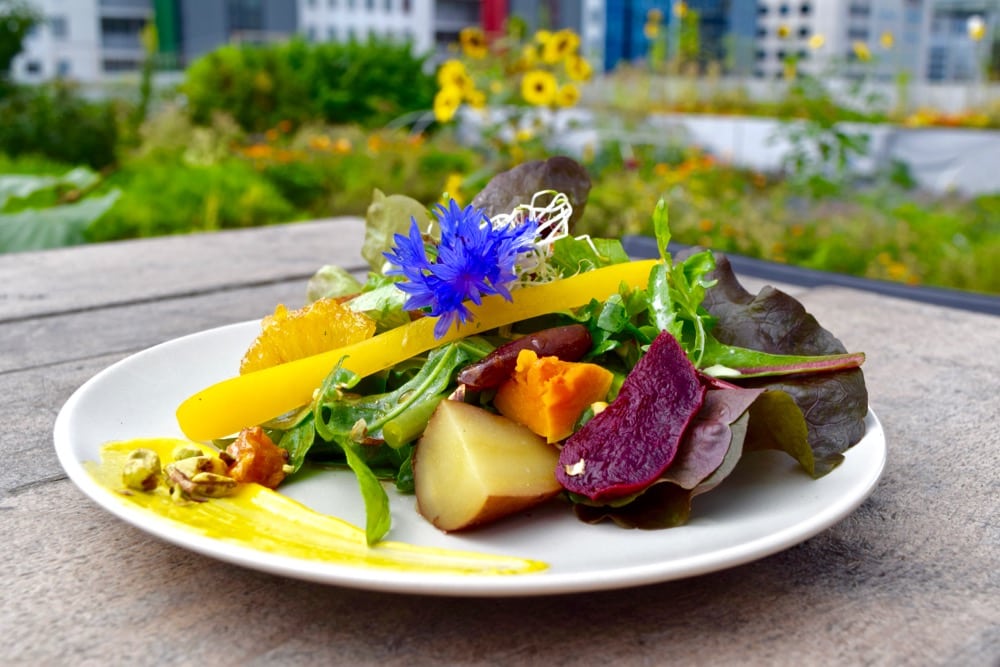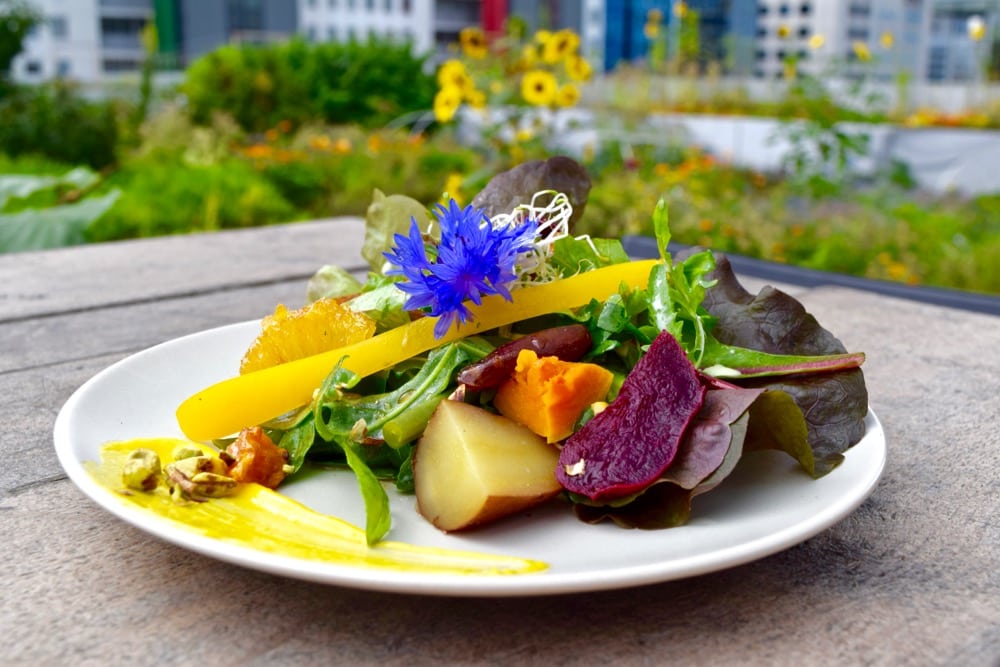 Thanks to Rotterdam Partners for inviting me to visit the city and Hostel Room for providing my accommodation! Check out more photos from my trip on Instagram.
Enjoyed this post? Why not Pin It?