Time for dinner at Condesa Restaurant in Covent Garden, London.
I spotted Condesa by chance the other night, and immediately altered my dinner plans to satisfy my tapas craving. There was something about this unassuming bar tucked away in Covent Garden that transported me to to my recent travels around Spain. The narrow tapas restaurant was buzzing with people chatting loudly at stools along the bar, and large iberico hams hanging behind it. It would be the perfect fit in Barcelona's Barrio Gothic neighbourhood, or on Cava Baja in Madrid.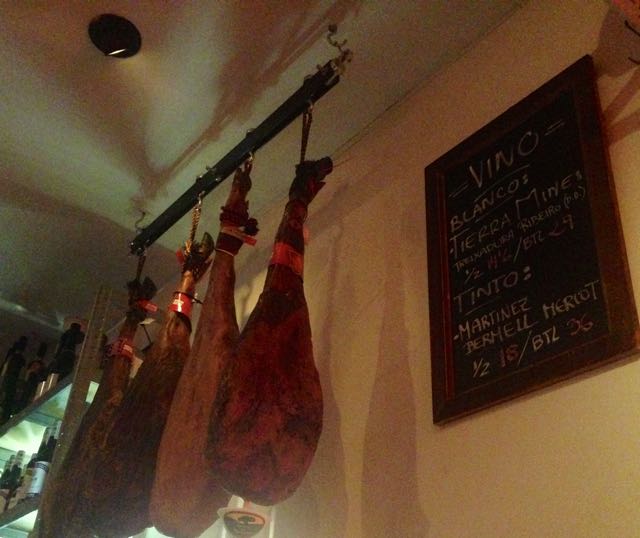 It looked full but thankfully they managed to find a spot for us at the bar – a great position for people watching! Service was charming, and staff checked regularly if we were happy or wanted to order any food or drinks.
Reliving my time in Spain, I decided to order the house Tempranillo. It was always a safe option there, and this one didn't disappoint. If only it was 2 Euros a glass, rather than almost £4!
The menu offers a fusion of classic Spanish tapas dishes (patatas bravas, tortilla, padron peppers) and Mexican (quesadillas, tacos). Plus, platters of charcuterie and cheese, breads, and a mouth-watering specials menu.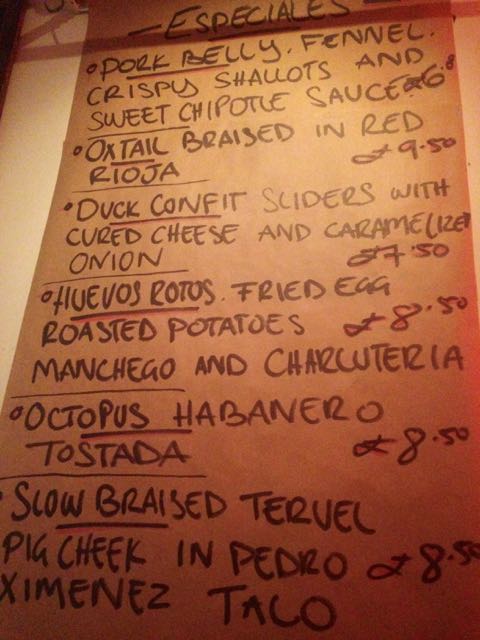 We couldn't resist the huevos rotos special – roast potatoes topped with a fried egg, manchego cheese and charcuteria. The egg, although a little overdone, was rich against the crispy potatoes, and the cheese and bacon created a pleasant salty topping.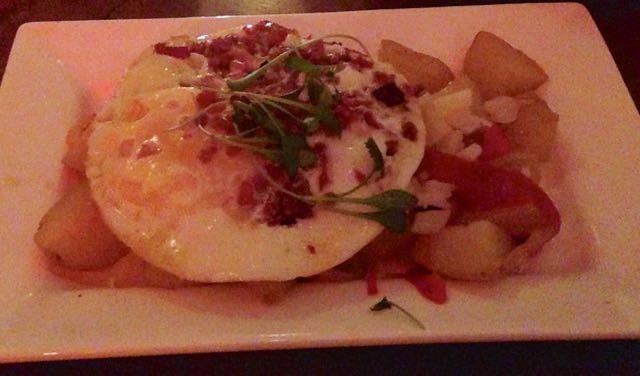 Extra virgin olive oil served with rustic bread was full of flavour. From my recent experience sampling olive oils on a Barcelona food tour, I could tell this was high-quality… not as strong as a picual oil, but rich in flavour all the same.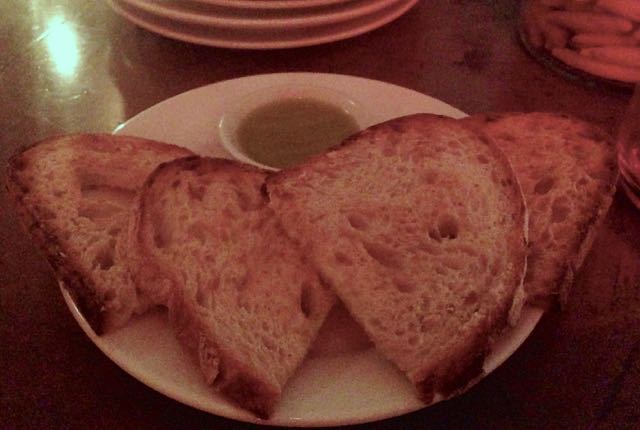 The chorizo and cheese fondue came with four soft corn tortillas. It brought back memories of the 'queso' dishes I lived on while living in Mexico. Served in an earthenware dish, the ingredients melted together, making deliciously long trails of stringy cheese.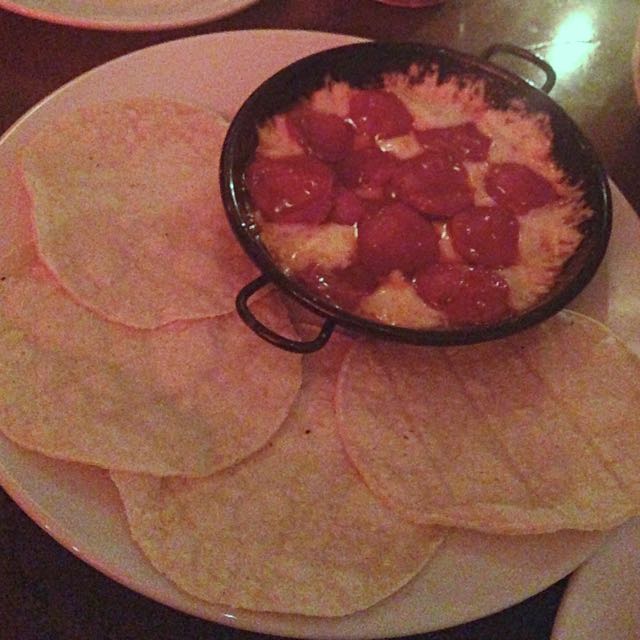 The mozzarella and chicken quesadilla served with a chipotle mayonnaise was satisfying, if a little basic.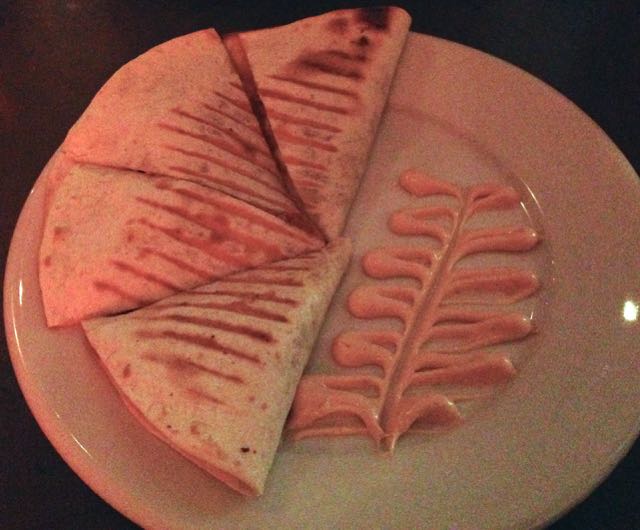 All the prep and cooking was done behind the bar area. Not only did this add to the energy in the room, it helped us choose our next dishes as we had a view of each dish as they were taken to the next customer!
While Condesa doesn't offer a mind-blowing gourmet experience, it has a vibrant atmosphere and friendly service that many restaurants would dream of. I've found London to be a disappointing place for tapas – there are a lot of poor-quality chains, and now with the arrival of Spanish chain MasQMenos, individual eateries like Condesa are like gold dust. It was an enjoyable evening, and I'll certainly be popping back for another Tempranillo and some huevos rotos soon.
Dinner for 2 with wine from £40. For more info, click here.