From Saint Tropez to Nice, it's time for a tour of the Côte d'Azur!
The Côte D'Azur (or French Riviera) is famed for its beautiful blues and air of sophistication. I associated it with film stars schmoozing on yachts in Cannes and glamorous ladies holidaying in Monaco. I couldn't imagine for a second that it was a place that a) I'd be able to afford to visit or b) feel comfortable in. Yet, after my surprise trip to Nice and Monaco last year, I was pleasantly surprised!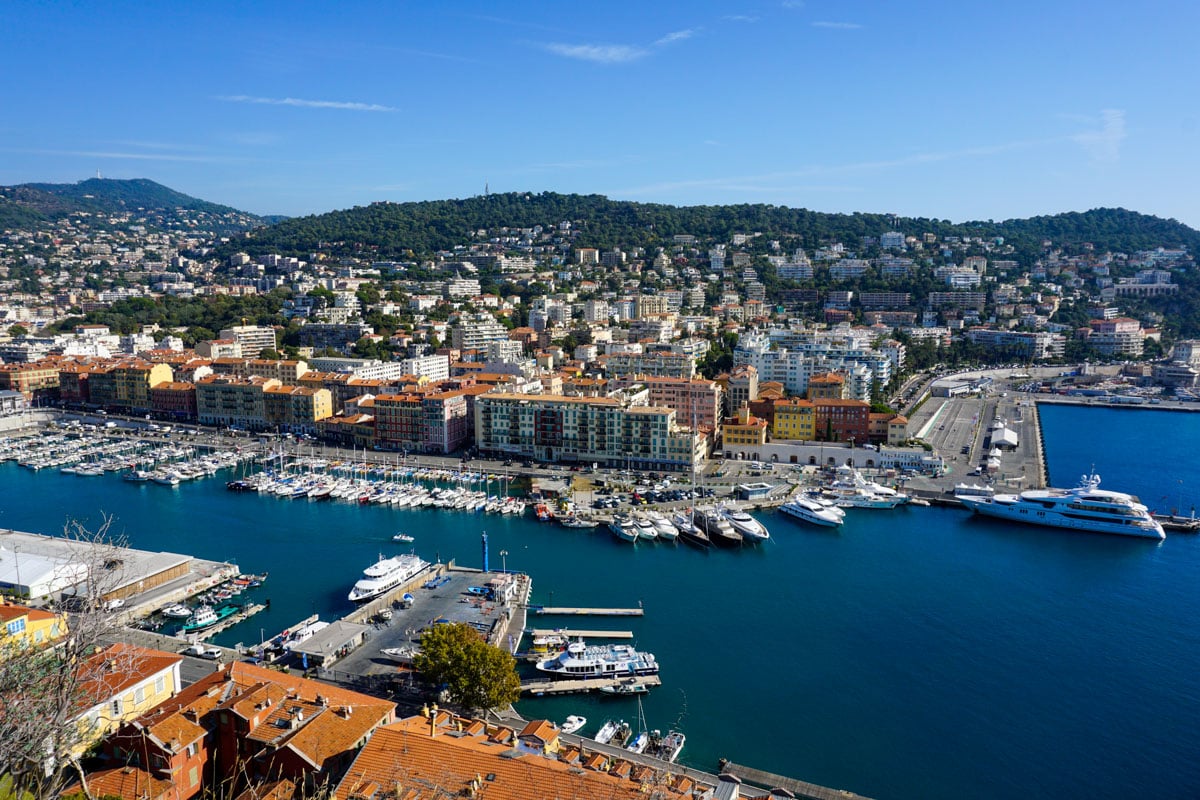 We stayed at a charming hotel, moments from the pebbly beach, enjoyed warm weather and sunshine in October, and feasted on delicious Mediterranean food. I snapped photos of blue and white umbrellas in Nice, Monaco's famous casino and wondered why I hadn't visited sooner. And while it was on the pricey side, it was no different to London. The combination of great food, gorgeous sunshine, and a short flight time makes a holiday in the Cote D'Azur pretty appealing!
It's certainly made me rethink the region as a whole, and along with recommending Nice and Monaco, I've got a few other places I'd be keen to visit.
6 Places To Visit On The Cote D'Azur, France
Nice
Nice is a great city to explore on foot. It's relatively flat, and there are plenty of photogenic places to see. Take a walk along the Promenade Des Anglais which goes along the seafront for several kilometres, passing beach clubs, smart restaurants and sunbathing spots. Feeling more athletic? Climb the steps to Parc De La Colline Du Chateau. The views from up there are SO stunning, and there's a waterfall too. I loved exploring Nice's old town. Vieux Nice is a labyrinth of skinny streets and tall colourful buildings adorned with rustic shutters. There are cute boutiques and restaurants, and Fenocchio – a famous ice cream store with every flavour you could dream of. There are lots of gorgeous places to stay including plenty of family friendly properties around this area, so it's a hassle-free spot to visit with kids.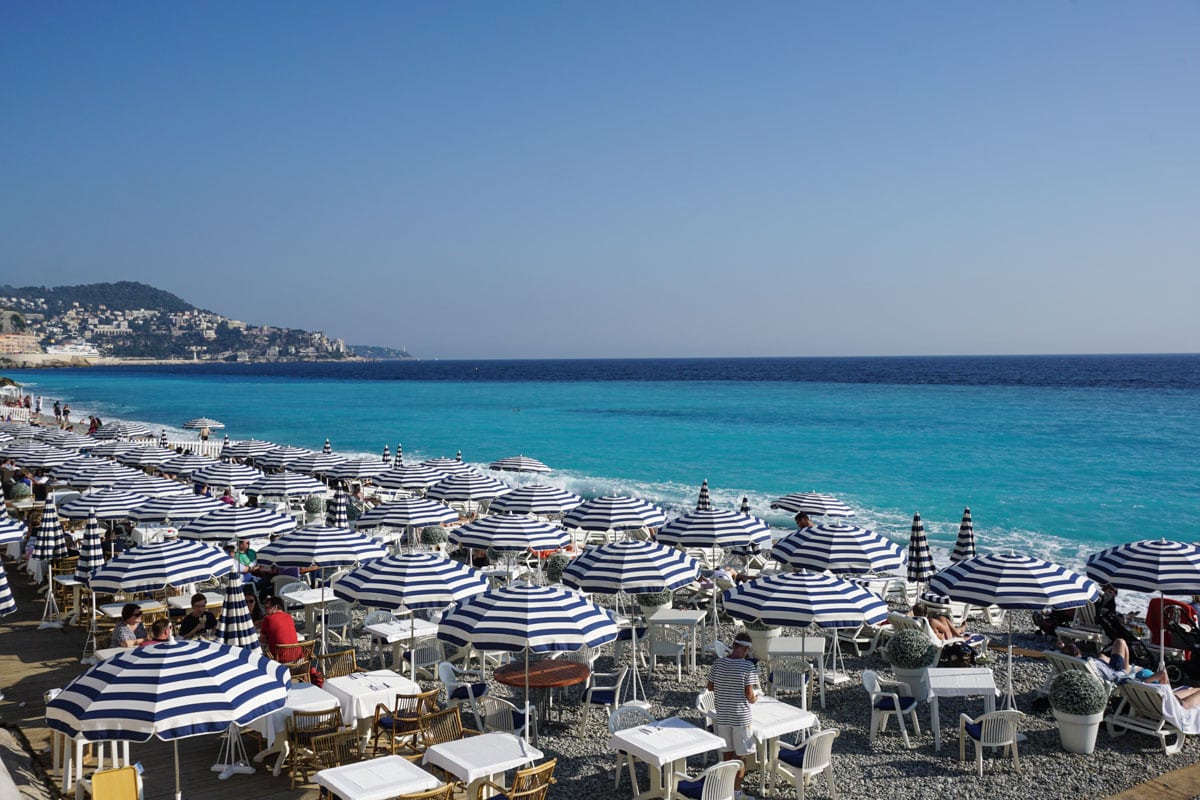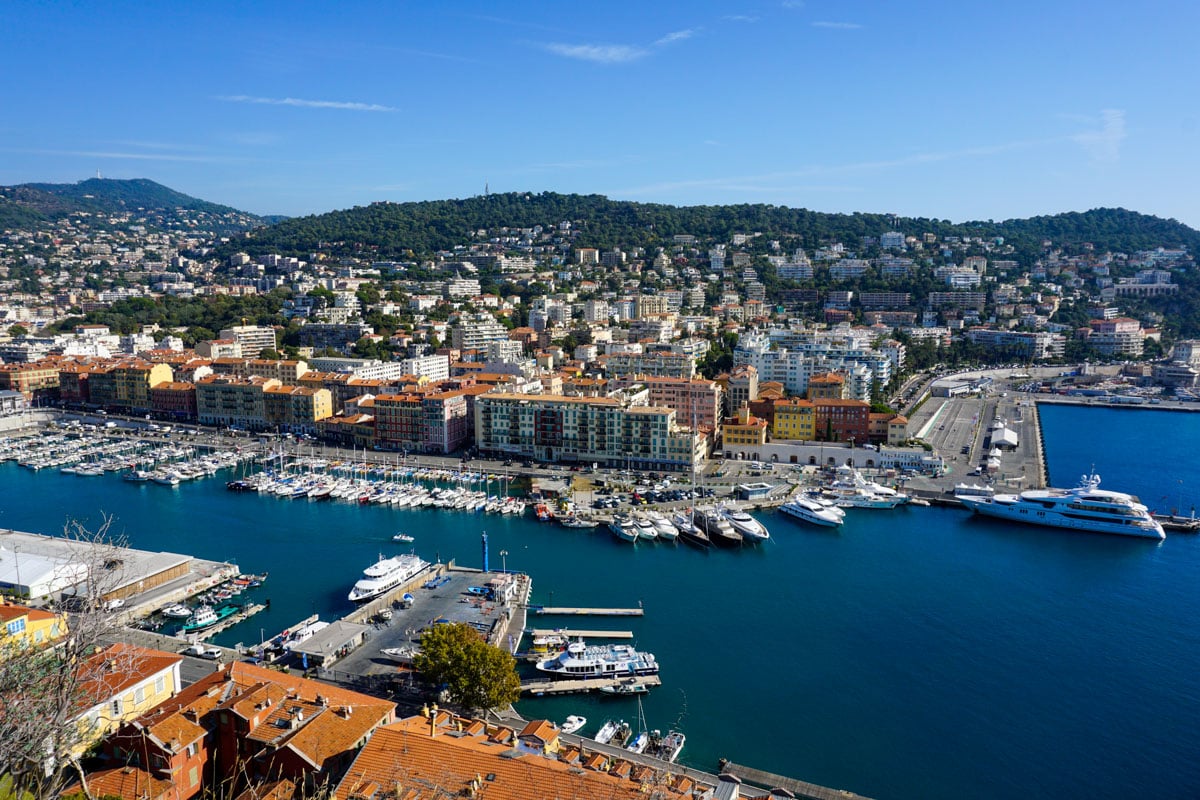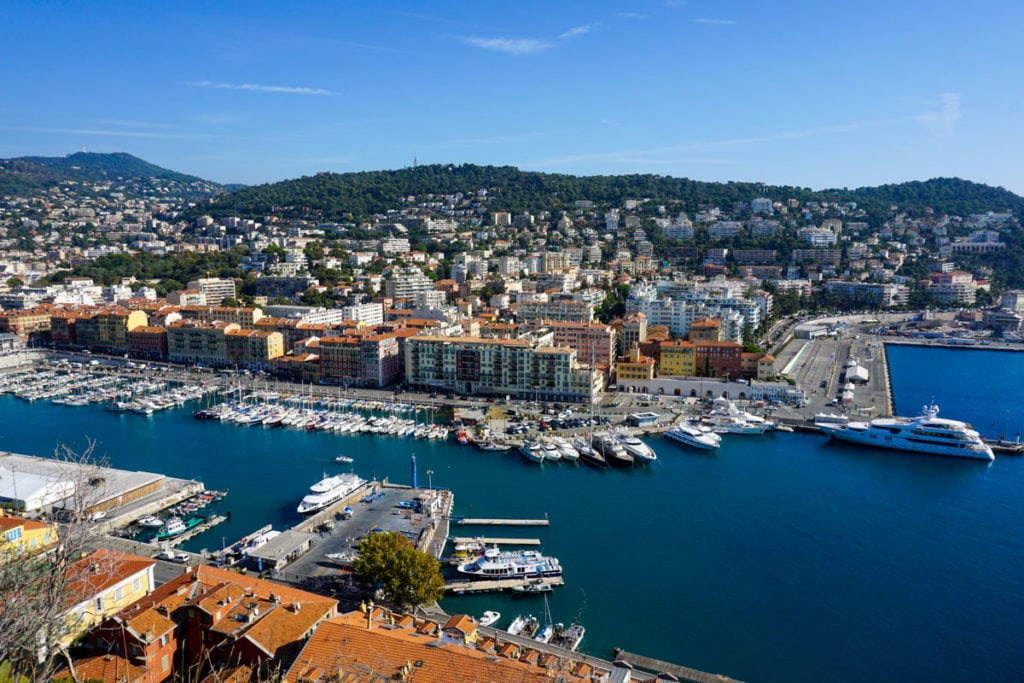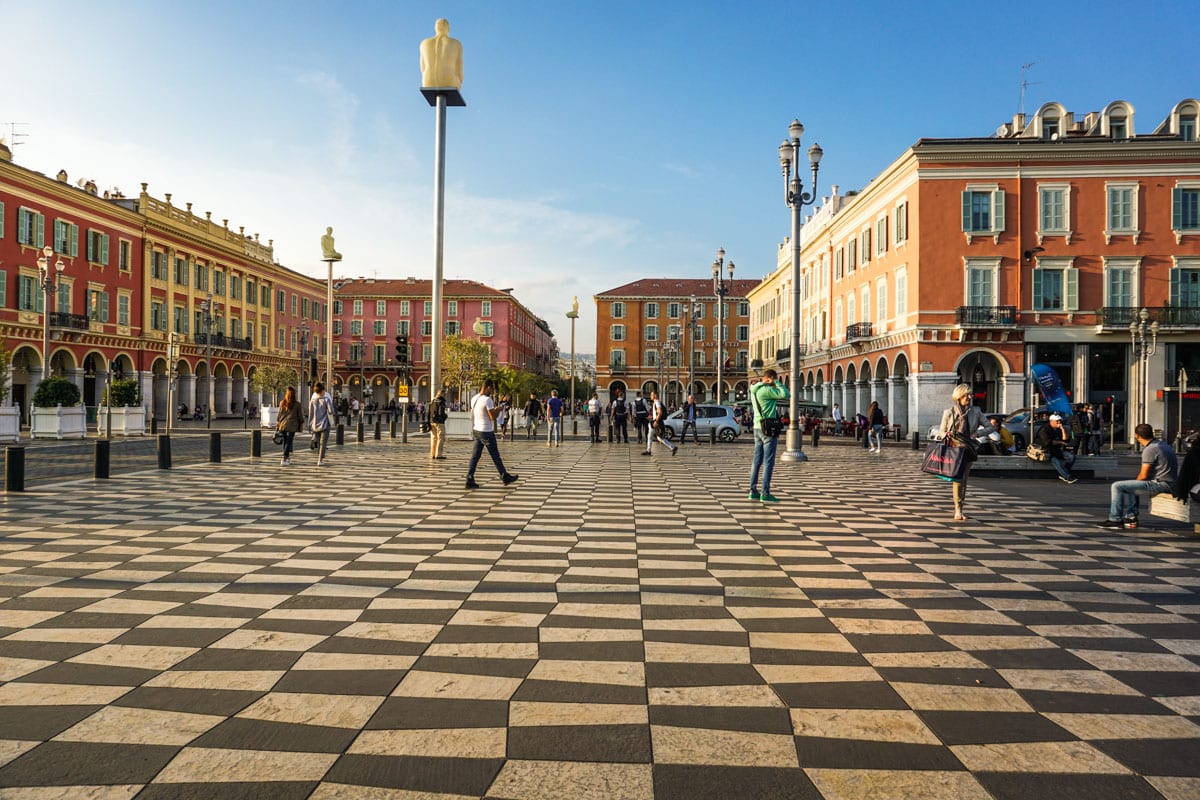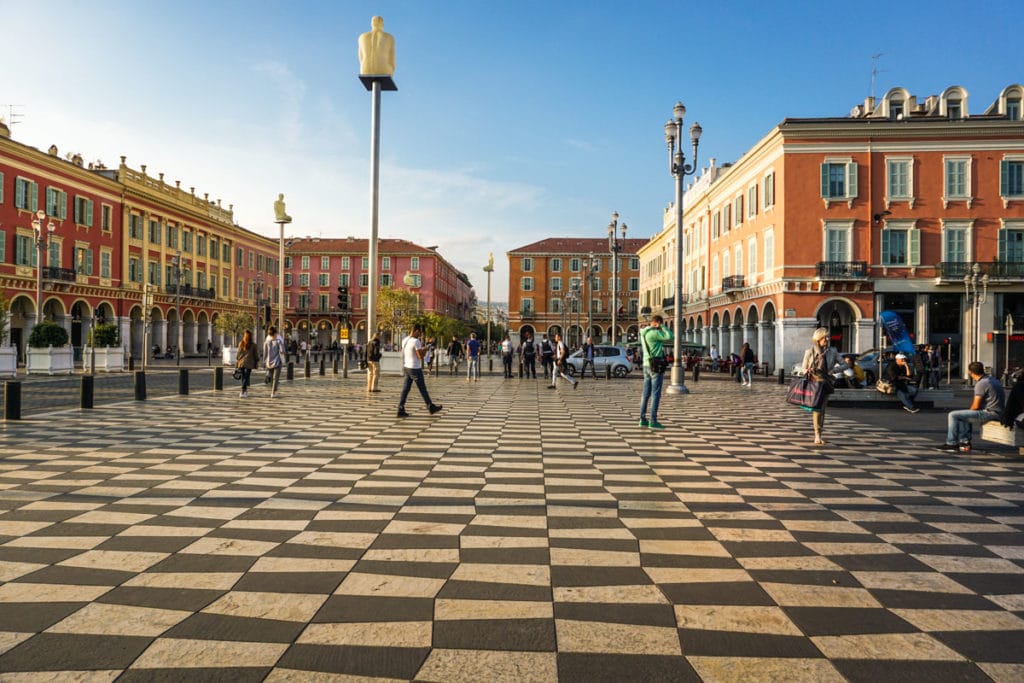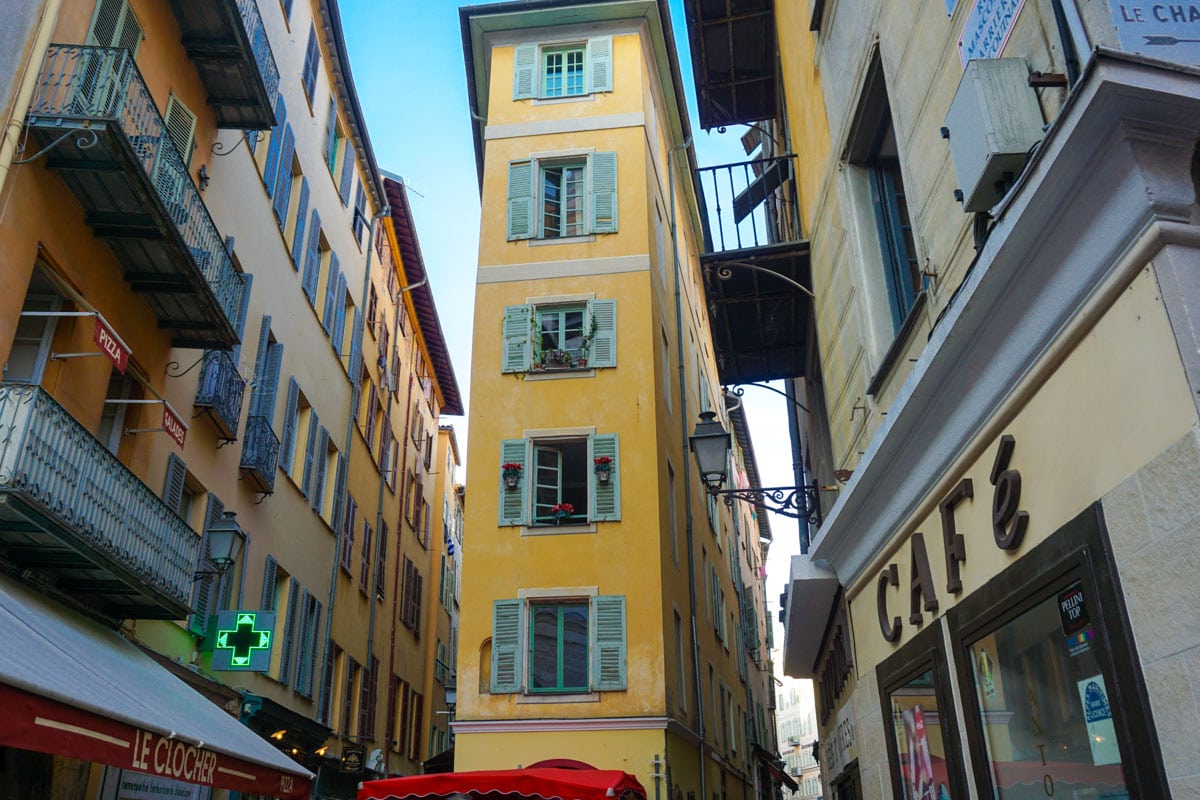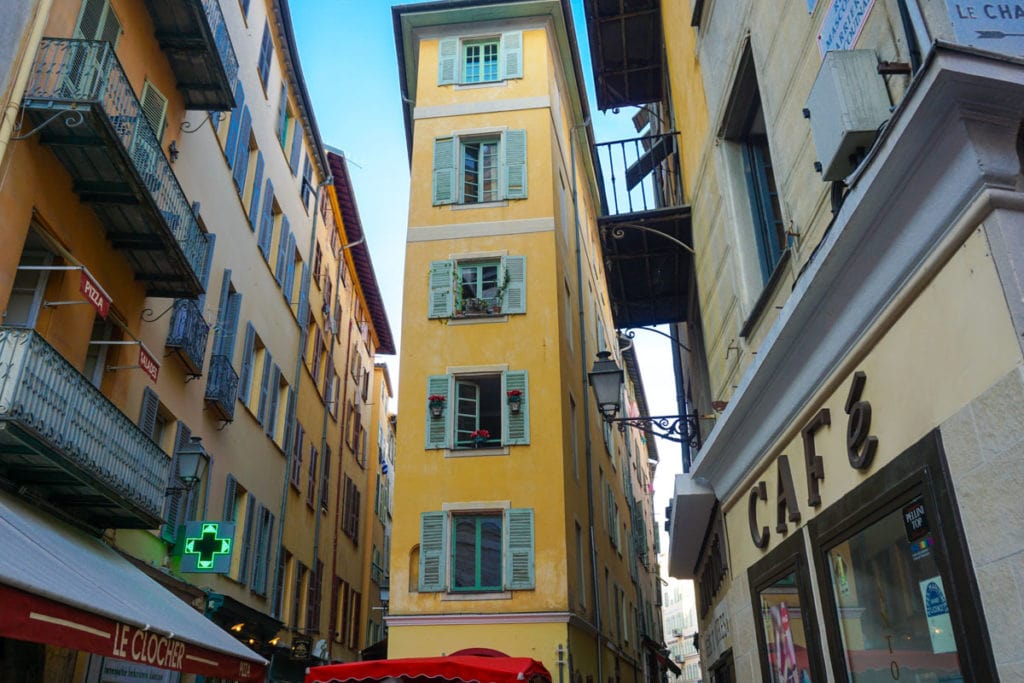 Cannes
With its world famous film festival, chic hotels and villas, and port filled with billionaires' boats, Cannes oozes glamour. Numbers seriously increase during Cannes Film Festival, so unless you're attending, avoid those weeks. For people watching, take a wander along La Croisette – a palm tree lined promenade sometimes referred to as the Cannes Catwalk! Head to Le Suquet (Cannes old quarter) and explore the narrow winding streets filled with restaurants and shops. Then take in the beautiful views from the castle at the top. Meanwhile, foodies will love visiting Marché Forville – a bustling covered market with plenty of amazing produce on offer.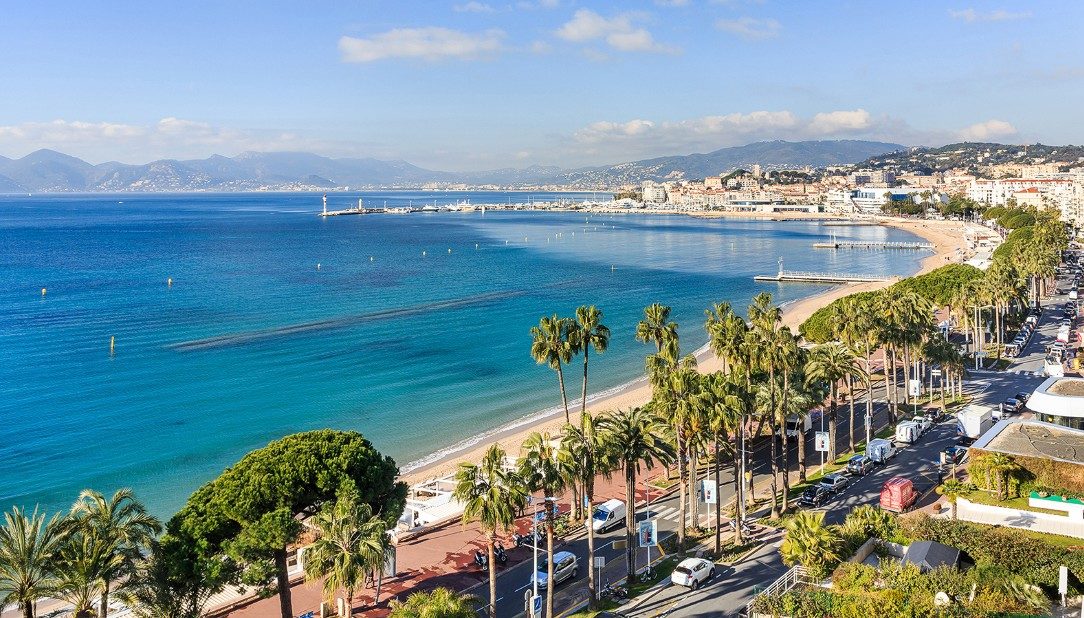 Èze, France
I would have loved to visit Èze on my last trip, but couldn't squeeze it in! It's a small village around 30 mins from Nice, with utterly spectacular scenery. It's nestled in the cliffs high above the sea, and has a labyrinth of beautifully-preserved Medieval stone buildings and alleyways. While it has been modernised enough that you'll now find hotels, galleries, shops and restaurants, I've heard it's a place that still makes you feel like you've stepped back in time.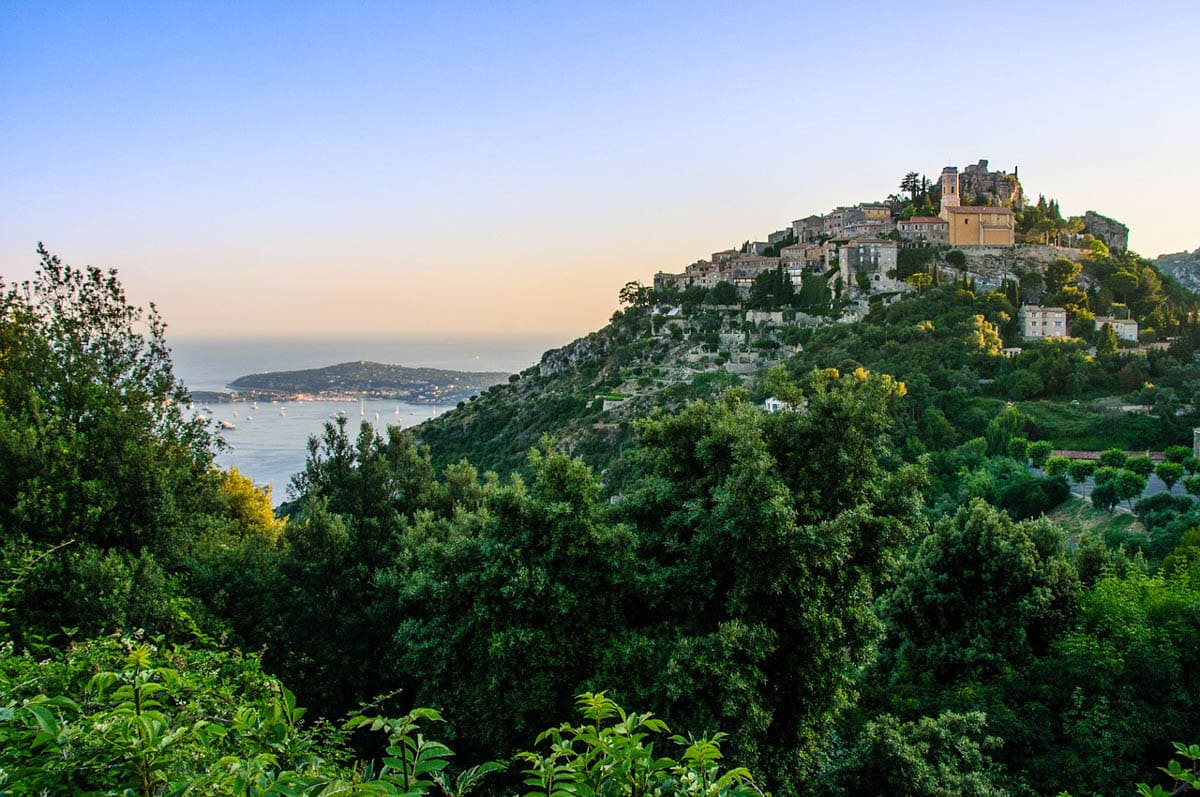 St Tropez
Another busy and glamorous hotspot in the summer months, St Tropez is almost the opposite in the winter, heading back to its roots as a small fishing port. Vieux Port is a great place to spend the day. You can check out some of the insane super yachts, explore the old-style charm of the town in La Plonche (the fisherman's quarter) or take a trip to the 17th Century citadel for amazing views. If you're a foodie you'll find excellent seafood here, but prices are high! To help plan your trip, check out these Top Things To Do In St Tropez.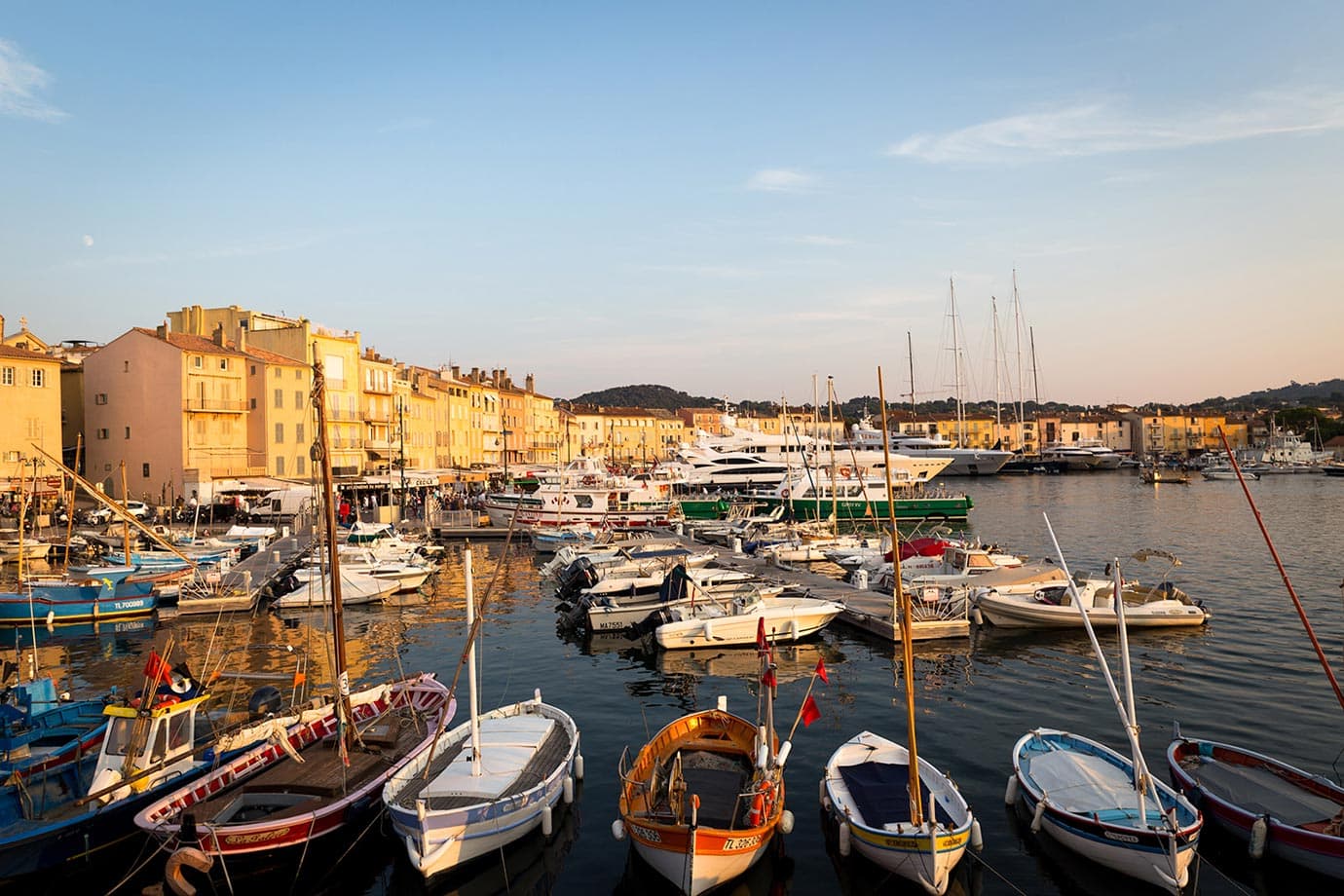 Monaco
Oh Monaco! It's own principality, but being just a 25-minute journey by train from Nice means it's a great day trip (especially as its incredibly pricey to stay there). We stepped foot inside the Casino de Monte-Carlo, gawped at the supercars lining the streets, checked out the yachts in the marina and watched cars take on the world's most famous hairpin bend. It was fun to see the glitz and glam for ourselves, and with the train ticket only being 8 EUR, it was possible to visit on a budget!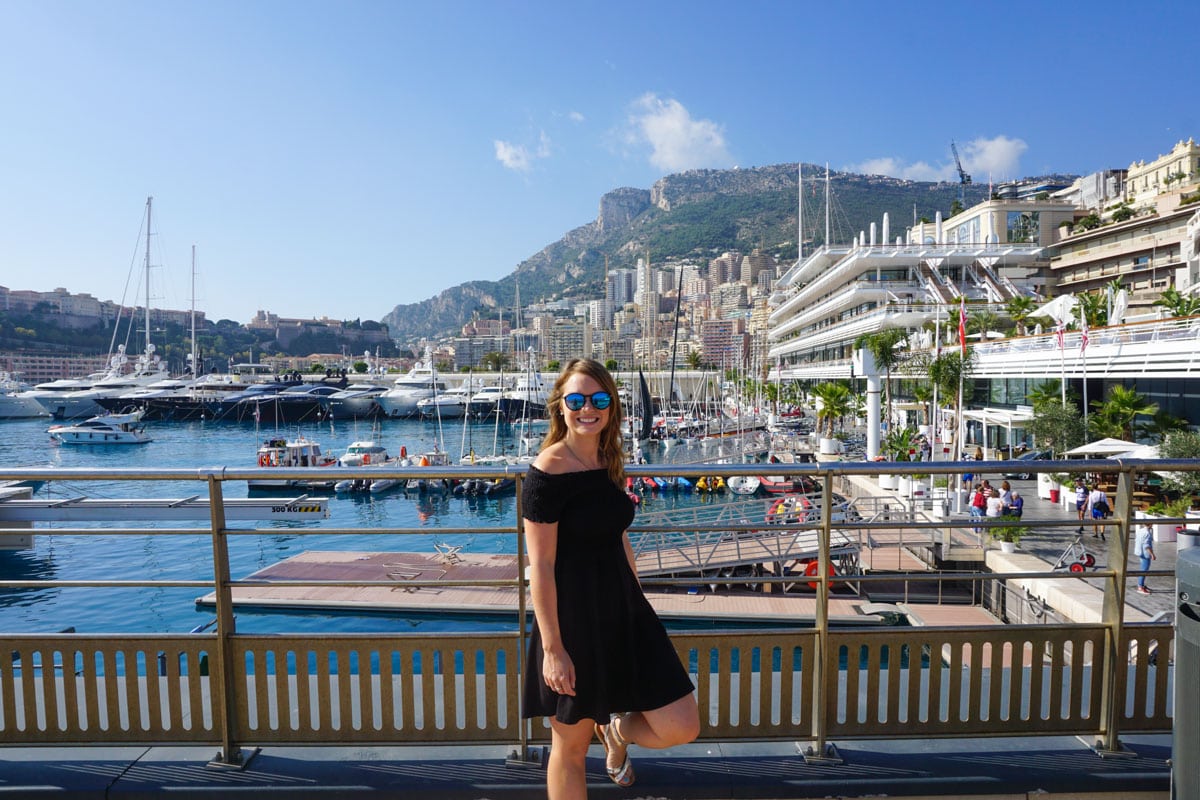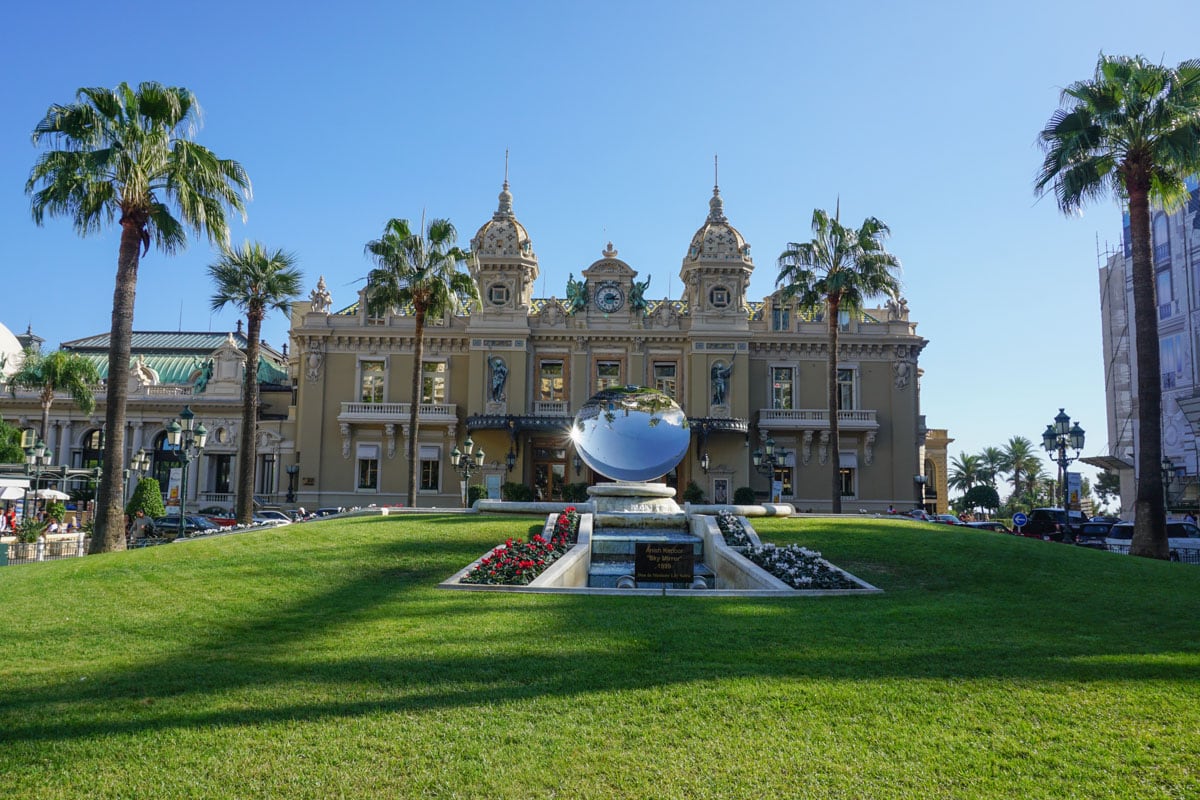 Menton
Menton is a sleepy town in comparison to the likes of Nice and Cannes, but it's unique position right on the border with Italy makes it super special and I'd 100% include it in a south of France itinerary. It has a micro-climate a few degrees warmer than the rest of France, and people living there have access to the best produce in both France and Italy, with it being easy to nip over the border to the Italian markets. It's also home to Mirazur – one of just a handful of Michelin starred restaurants in the world. It's certainly put Menton on the map!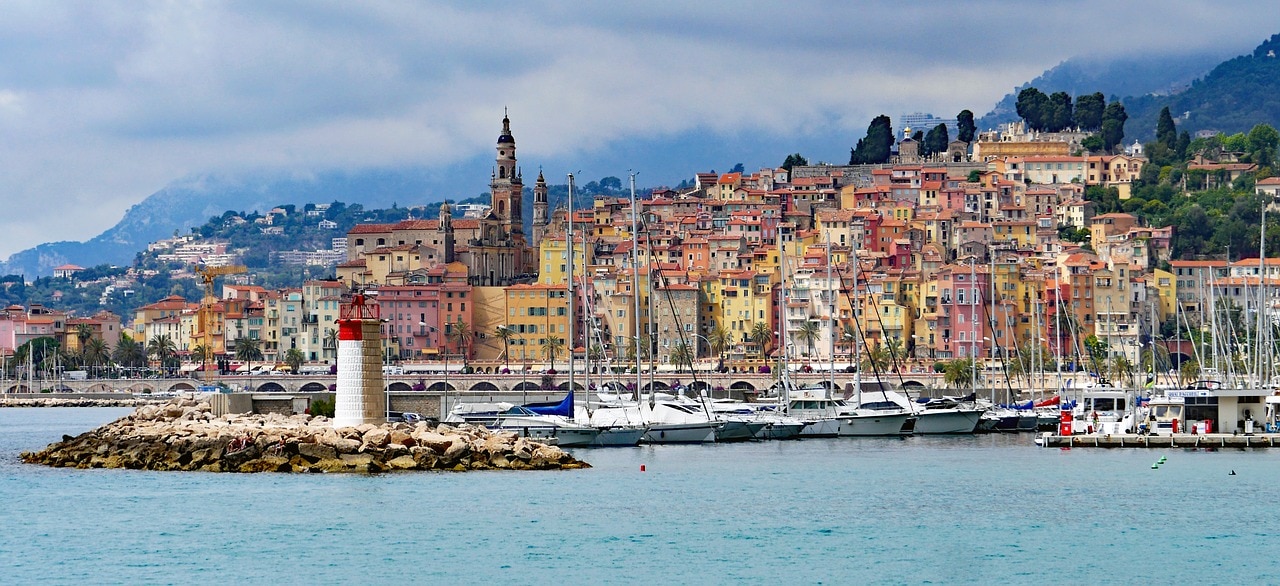 Enjoyed this post? Pin it for later…