The best events, food and music and things to do in London in January 2017.
After several weeks of overindulgence it's time to kick off 2017 in London with a BIG bang! While traditionally you might have wanted to a) hibernate or b) save money… you might be convinced otherwise with this merry little list of events!
London will be seeing in the New Year in an all-singing, all-dancing fashion with dancers, acrobats, cheerleaders, marching bands and more as the New Year's Day Parade winds its way through the streets of London. Over 10,000 performers will be bringing this year's theme of 'Lights, Camera, Action' to life.
When: 1st January
Where: Starts on Piccadilly at 12. Find out more about the route here.
Winter Events
Christmas may have been and gone but there are still some great wintry events in the capital. The Winter Festival continues at the Southbank Centre, with one of the highlights being Adventures in Moominland. The fun exhibition invites people to get lost inside the eccentric world of Moominland with a chance to clamber through forests, huddle in caves and set sail on the high seas! If you've not squeezed in a spot of ice skating over Christmas, many of London's best ice rinks are still open for a little while longer.
The Floating Table
If you're a foodie like me, you'll want to get your hands on tickets to The Floating Table at Farmopolis in Greenwich. It's a chance to tuck into delicious dishes from top international chefs, while enjoying the unique setting of a floating restaurant! 13th January sees Andrew Clarke from Bastien while on the 27th it's the turn of incredible 2 Michelin starred Indian chef Atul Kochhar.
When: 13th and 27th January
Where: Farmopolis , Greenwich
I visited the Adventure Travel Show a few years ago when I was just starting this blog and WOW did it inspire me! Olympia will be crammed full of adventure tour operators, interesting demonstrations, film screenings, seminars on everything from travel writing to photography, plus talks from the most famous adventurers out there.
When: 21st – 22nd January
Where: Oympia London
Welcome to the Year of the Rooster! Chinatown will be marking the occasion with huge parades and celebrations featuring dancers and colourful decorations. The main parade is taking place on January 29th and is expected to wind its way through the streets before a celebratory finale in Trafalgar Square.
When: Chinese New Year is on 28th Jan, but most events take place on 29th
Where: Across London but the main events are in Chinatown (Head to Gerrard Street to be right in the heart of the action!)
This January, Chiswick House and Gardens will be decorated with hundreds of stunning lights and lanterns. From pandas and dragons, to exotic plants, it's impossible not to be impressed by the beautiful handmade lanterns dotted around the grounds. There's even a giant luminous sculpture of the Houses of Parliament! Part of the Chinese New Year celebrations, the festival is themed around the Silk Road, borrowing ideas from the trade route from Europe to Ancient China. After checking out the lanterns, you can also enjoy the funfair, ice rink and plenty of food and drink!
When: 19th January – 26th February
Where: Chiswick House and Gardens
This month, I'll be heading for a special dinner prepared by immersive culinary wonder-kids Gingerline. Their latest foodie experience The Chamber of Flavours 2.0 is hard to snap up tickets to, and who knows what it's all about (the website asks "What would happen if inter-dimensional instances entwined? If the boundaries between separate realities became blurred, if there was a convergence of culinary continuums? Well, intrepid travellers… You'll see.") No idea either… but I can't wait to find out more this month and if the pic below is anything to go by, it looks like a lot of fun!
When: All month
Where: Gingerline are keeping their venue secret! Intrigued? the next batch of tickets go on sale here on Tuesday 31st January 2017 for dates in May.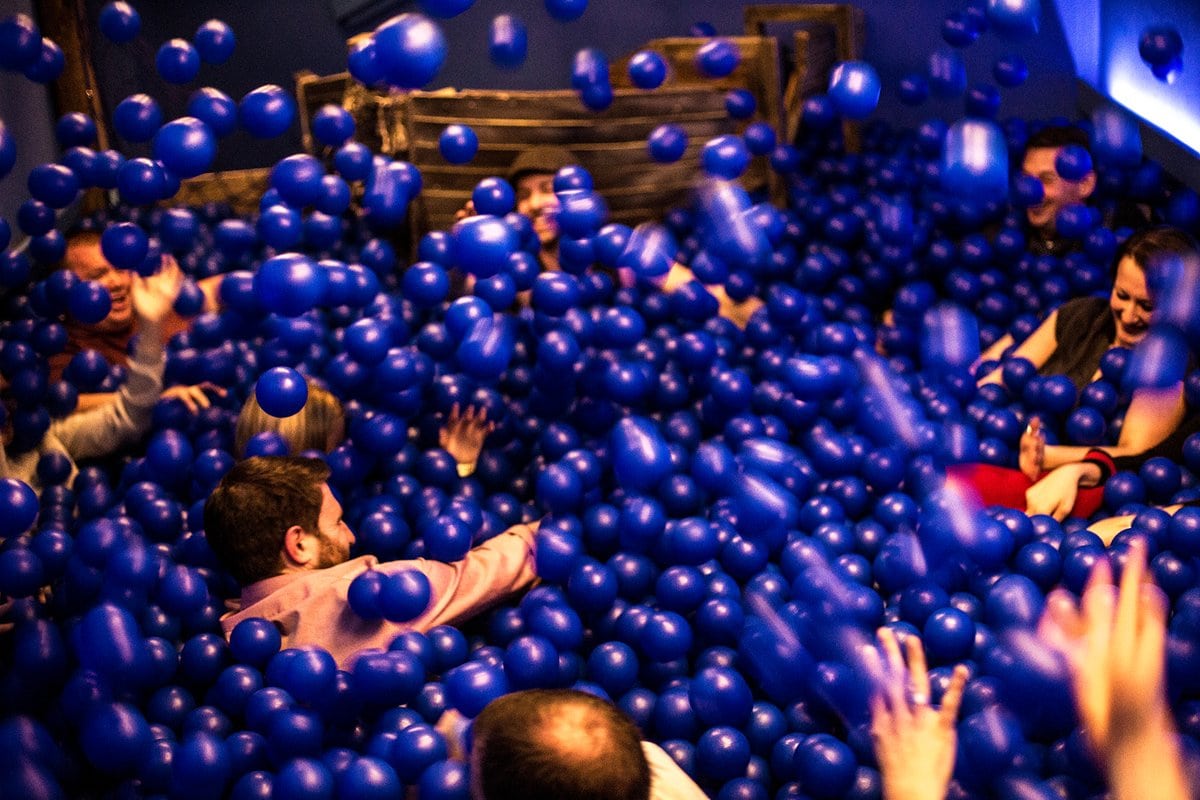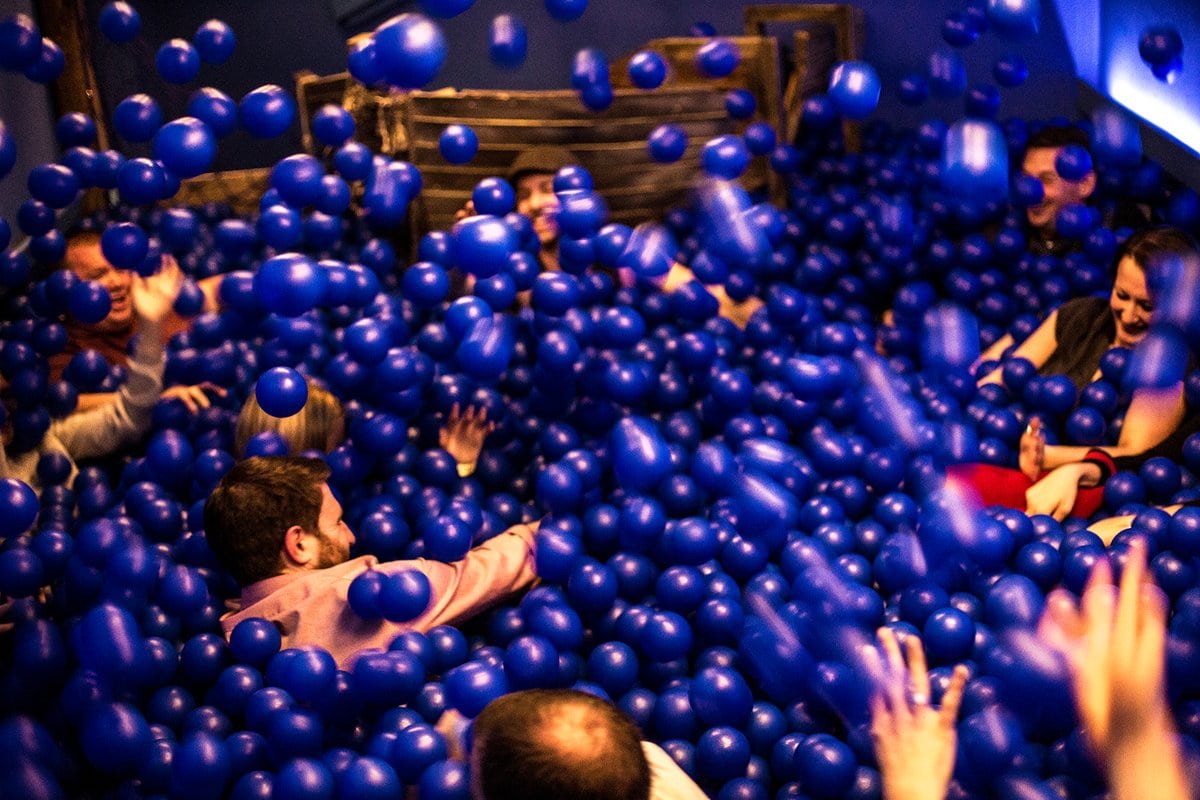 Whether you're into sailing, or just fancy pretending you own a fancy yacht, London's biggest boat show is back in the capital this January. Along with the latest boat and watersport trends, there will be live demos, talks and a chance to try your hand at kayaking and zorbing on the boating lake. Don't miss around-the-world sailor Dame Ellen MacArthur who'll be speaking about her adventures.
When: 6th – 15th January
Where: ExCeL London
Burns Night
On 25th January, Scotland's national poet, Robert Burns, will be celebrated with a night of all things Scottish including traditional food, poetry and music. The big thing though, of course, the drink! So don't forget to raise a wee dram, sample some haggis and get your bagpipes out. There are plenty of celebrations at bars and restaurants across the capital, but for the ultimate Burns night supper, head to The Burns Club of London, where the evening will finish with two hours of ceilidh dancing!
When: 25th January
Where: Events Across London
Winter Lights at Canary Wharf

If you're feeling the pinch after overspending in December, then head to see the FREE winter lights festival in Canary Wharf. 30 illuminated artworks and installations will be on display, plus there will be special events including a live light graffiti weekend and Water Wall – a mist screen which allows visitors to create beautiful patterns on a wall of water. Sounds magical to me!
When: 16th – 27th January
Where: Canary Wharf
For more great things to do in London this month, check out visitlondon.com and keep an eye on my Twitter and Instagram to see how many I tick off this month!
Enjoyed this post? Why not pin it…