Looking to drive traffic to your blog using Pinterest? From designing pins that people want to click on, to coming up with appealing titles and what to do once your pin is live, here are a few handy tips, and some stats and examples too!
From One Blogger To Another…
This blog started as a place to share my adventures in food and travel. Unlike many bloggers, I've never written much about blogging itself.
But as this IS my full-time job, why haven't I written about it? Firstly I worried it might confuse readers if I had content on travel, food and then blogging too. If you're looking for travel inspo, do you want to read about WordPress, SEO and the hard graft that goes into a beautiful blog? Probably not…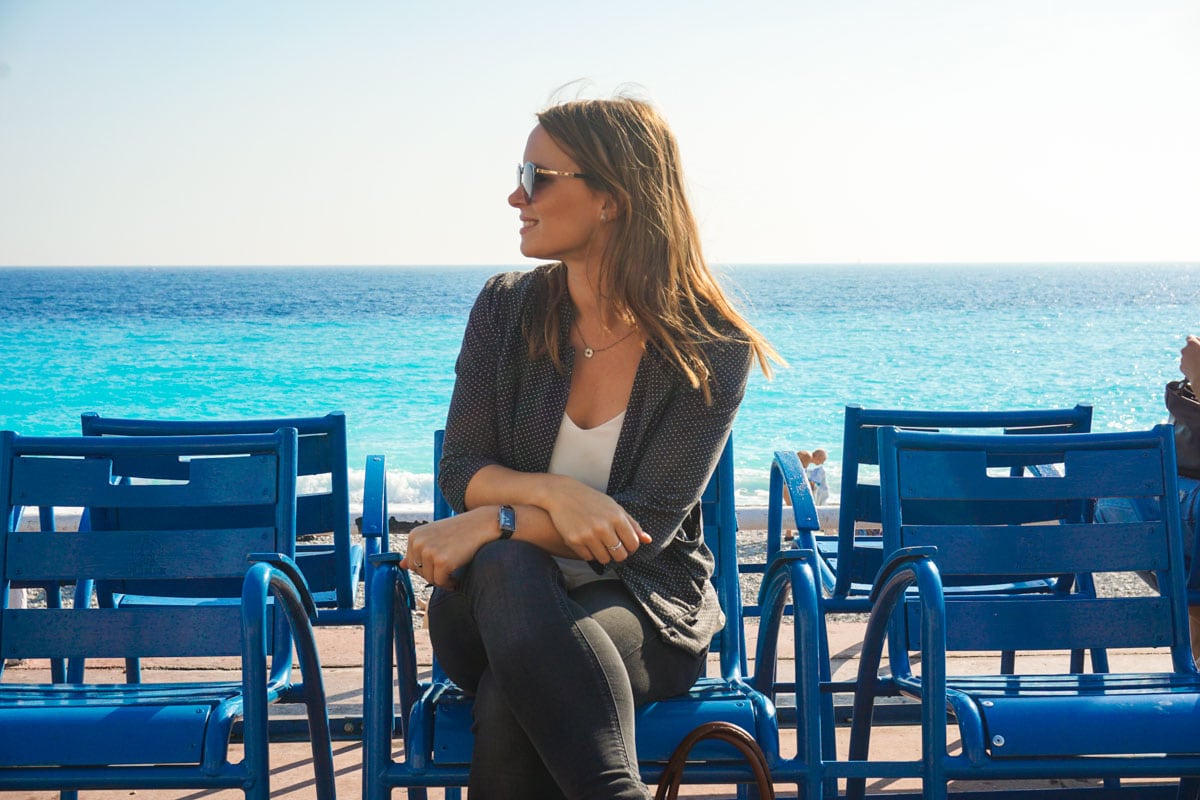 Secondly, I wondered what I knew that was of value. I'm still learning and growing all the time. I definitely don't have all the answers! So why would I blog about blogging when others have been going longer or are more successful?
Traffic Growth
Well, over the last year or so, I've had a few wins. One thing I'm really proud of is that my traffic has increased considerably. I used to write blogs that *hopefully* a few hundred people would read. I was happy if I logged onto my Google Analytics and saw there was 1 person on my site. That was exciting – who were they? How had they found me? What were they reading?!
These days though, those numbers have risen substantially. Google has ranked several of my posts on page 1 and 2, meaning that I receive daily traffic to those. That's pushed up things like affiliate earnings and advertising rates. Nope, I'm not talking millions or even thousands, but it's a step in the right direction! Perhaps I should write a little post like this one about SEO if anyone is still listening by the end of this post?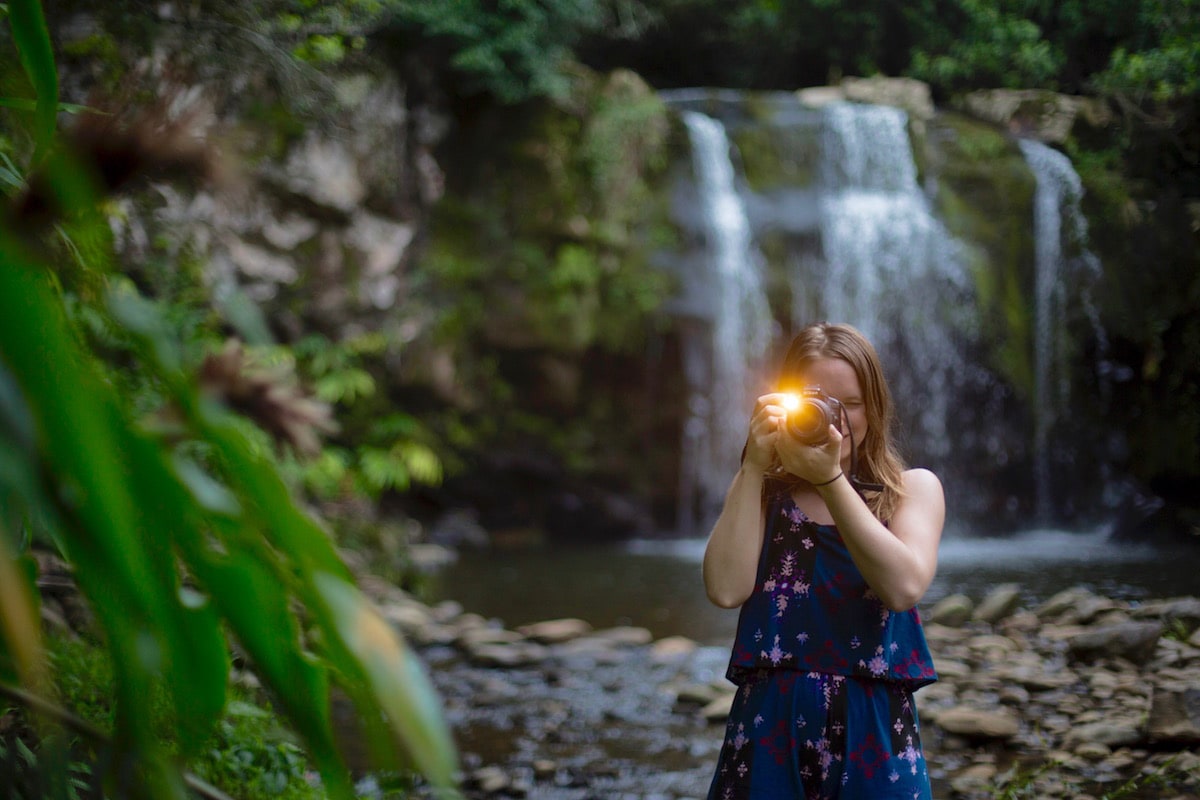 Pinterest
Then there's Pinterest. A platform I pretty much ignored until about a year ago. But wow am I glad I got involved! It turns out Pinterest is a HUGE traffic driver.
At this point I should probably say I've really enjoyed reading other bloggers' posts about blogging, and learned plenty from them, but I often find they're lacking numbers. I want cold, hard stats to know if it's worth me investing my time. Unfortunately, it's a bit of a taboo topic! Rather like you don't ask people how much they earn, you don't ask people how much traffic they get. But I think in order for me to talk about Pinterest in this blog with any kind of authority, I should probably prove that I've seen a significant increase, right?
So, lets kick off with some stats.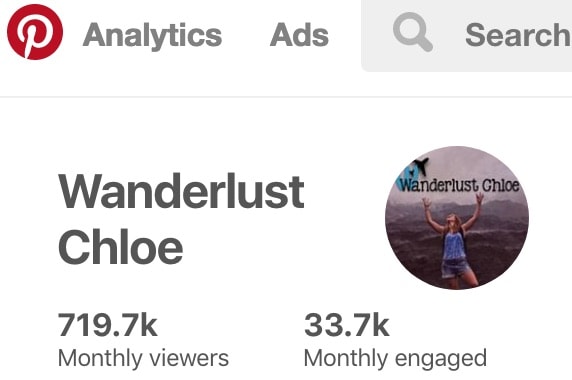 As you can see, in March 2017 I received 4,087 referrals (users) from Pinterest. At that point I'd dabbled a little, but didn't have any real game plan. Then during the same period in 2018, that had risen to 13,244 referrals. That's a 224% increase, and hopefully it'll continue to rise. I also have 719,000 monthly viewers on Pinterest – a number that seems to keep increasing.
FYI, to truly compare, I had a quick look back at the same period in 2016. I had a whopping 10 Pinterest referrals that month! I was probably over the moon with that too!!
While I can't say I have a foolproof method, I now have a routine I follow for every blog post. Maybe you already do all of these things, but if you don't, then give it a go!
5 Ways To Improve Pinterest Referral Traffic
1. Search For Your Competition
Type in your keywords to Pinterest and you'll see a whole page of pins appear. Unless your blog is about something totally unique, you're going to see a lot of pins about the same topic you're covering. Have a good look at the quality of the pins. Which stand out and why? What have people called their pins? Which do YOU want to click on? At this point, I think of Pinterest as a shop window full of different brands selling the exact same product. If you put one of your pins side by side with the competition, which pin would you want to click on? People make snap decisions what to pick – so bear all that in mind as you start to craft your pin design. You need to stand out from the crowd.
2. Beautiful Pin Designs
The Pinterest world is a superficial one. It's 100% about looks! Would you rather click on a stunning image with smart design and catchy text, or something that looks like it was dumped from a Powerpoint presentation? You need to design a pin that people want to click on.
How To Design A Pinterest Pin That People Want To Click On
Images – What are your blog photos like for the pin you're creating? Do any of them truly sum up the content that your pin is linking to? I always use my own photos where possible, but if none of them seem fit for the purpose, I look on Pixabay (a fab site with tonnes of free stock images ready to download). Say you visited the Eiffel Tower on an awful grey day. Your photos don't do the views justice. Even though your blog post is full of great info, people will never click on it unless the pin is appealing.
Canva – My favourite site for graphic design. It's super simple, has plenty of templates and is free to use. I really enjoy designing pins. It's creative and contrasts nicely to the writing, editing and admin parts of blog life. It can be time consuming though! To come up with my designs I look at Canva's templates, and also scour Pinterest for my favourite pin designs. I then incorporate elements I like the most and add my own creative touches.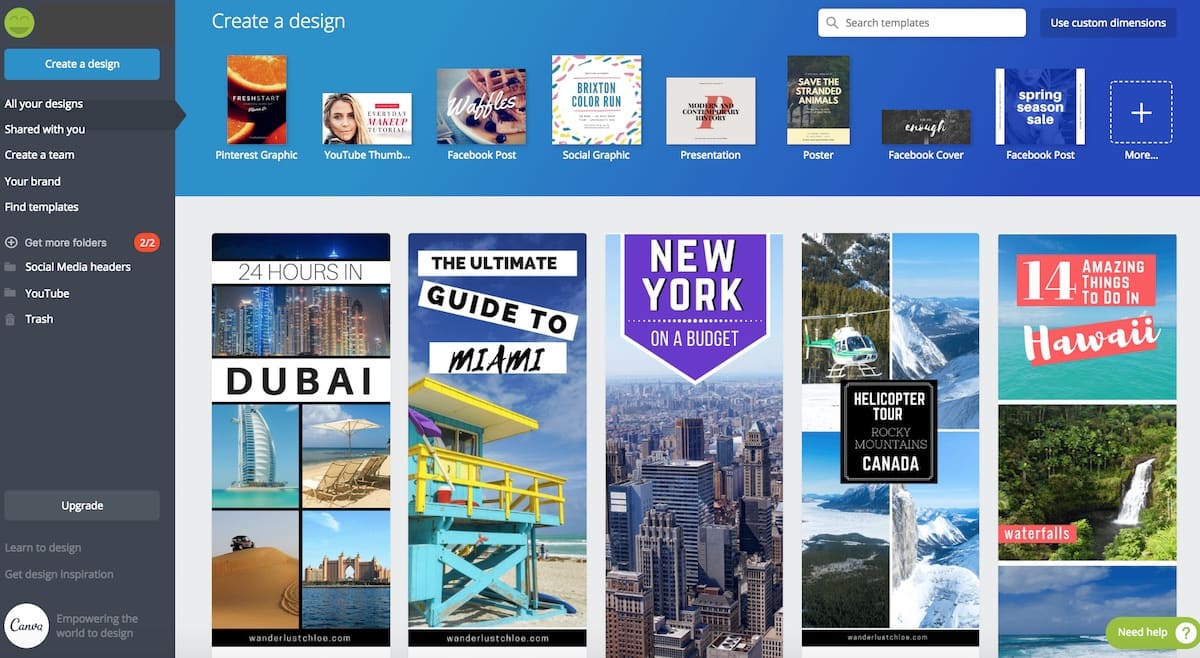 Dimensions – The jury's out! Canva's standard Pinterest graphic is 735 x 1102 px but I've played around with some much longer designs (735 x 2100 px) which can be more appealing when you're faced with a page of pins. It also depends a little on the style of pin. Some of my designs use one photo, while others use 3-4.
*UPDATE 29th APRIL 2017* Since writing this post Pinterest has said it may penalise longer pins! To prevent your pins from being penalised, make pins that are a maximum of 1260px and stick to a 2:3 ratio.
Once you've designed a few different pins, you can use them as templates, changing the text and colours as you go. For the greatest impact, I'd recommend making a minimum of two pins per blog post, with totally different designs. Here's a selection of mine…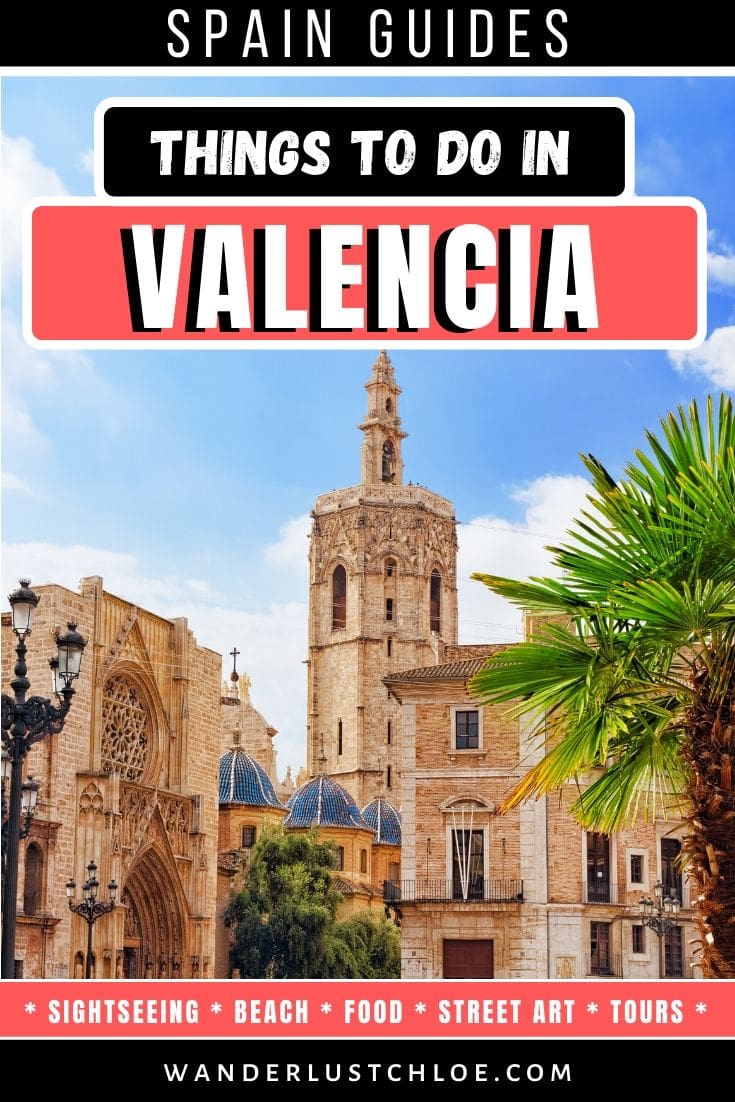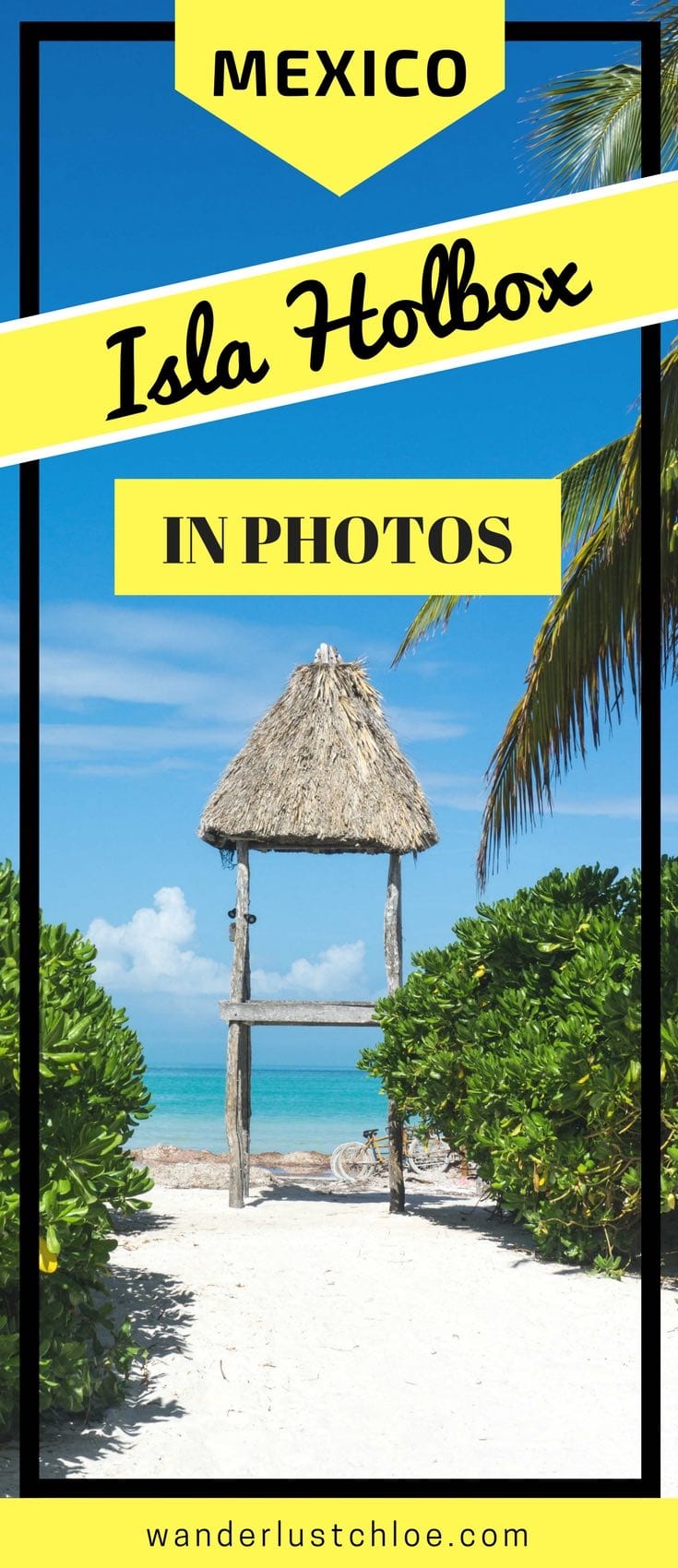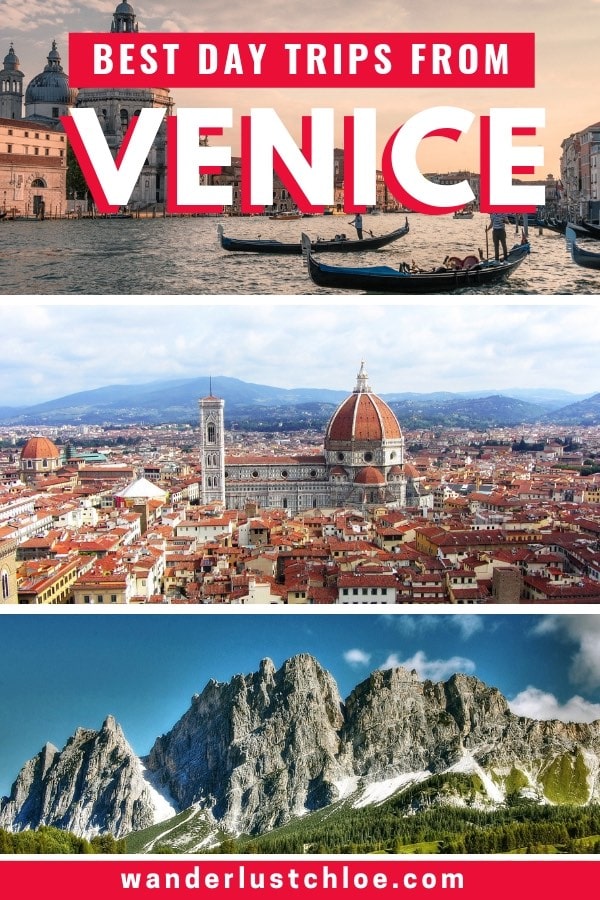 Good Habits – When I'm not travelling I try to create 2 new pins a day for old posts. I still have a handful of posts which I've never got around to designing pins for. It can also be good to keep things fresh, so if a pin hasn't received much love on the platform, maybe a new design will breathe new life into it!
3. Catchy Titles And Keywords
Have a good think about the title. While one option might be great for SEO or social media, you may want to go for something cleaner and more direct for Pinterest. Some people click around Pinterest purely looking for inspiration, but many use it as a search engine. Similar to Google, they type keywords into the search bar. So, what title would make you want to click? I just had a quick look, and my most successful pins have between 5 -7 words. Numbers work well, 8 Things To Do In X, 6 Desserts To Try In X, Best Beaches In The World, Ultimate Travel Guide To X etc. Sadly, long titles tend to get overlooked.
Make sure the keywords are in the title too. Sounds obvious, but if it's about London restaurants, make sure those words are in there.
When you upload the pin, you'll need your blog URL and a catchy description. I usually repeat the title, then use an SEO friendly description of what the post is about, then a few hashtags. Since the latest updates in mid-April there are rumours that hashtags are more important than ever. In particular, the hashtag search will bring up the newest pins rather than the most popular.
Rich Pins – Sign up to Pinterest for business and your pins will be 'Rich Pins'. This basically gives more info about the pin, drawn from the meta description on blog itself.
So your pin is uploaded, is that all you need to do for huge traffic to come flooding flowing in? Sadly not! Here are a few things I'd suggest next…
4. Promoting Your Pinterest Pins
Group Boards – There are loads of group boards on Pinterest. PinGroupie collates info on group boards across different niches. Then it's a case of contacting the board owners to ask to join. Things like this can take a while but it's worth it in the long run!
With hundreds of contributors and over 500,000 followers, Mappin Monday is a one of the best group boards for travel bloggers. You can join via the Facebook group which brings me to…
Facebook Pinterest Threads
*OCTOBER 2018 UPDATE* Since writing this post, I've heard that some people have had their accounts disabled and it could be linked to their participation in these threads. There's no concrete evidence but I no longer do them. I've left my original notes below but proceed with caution!
You've slaved away making beautiful pins and getting the text just right, but how can you get more eyes on your pin?
I've found joining Facebook threads really helpful. I don't have time to do them regularly, as you need to set aside around 10 minutes of your day – tricky when travelling! How do they work? You post the URL to your pin on the Facebook thread, and then repin all of the others on the thread. If everyone plays by the rules, on a 50 pin thread, your pin should be posted to 49 other boards you wouldn't otherwise have access to.
Here are a few groups that run these threads:
Pinterest For Travel Bloggers
Mappin Monday
Ultimate Pinterest Group For Travel Bloggers
5. Extra Tools – Tailwind And Boardbooster
If you're looking to take your Pinterest to the next level, and are happy to part with a few ££ a month, then take a look at Tailwind and Boardbooster. To be honest, I've used both before for free trials, and while they do save time, I didn't see big enough results to part with the money, so have returned to pinning manually.
Tailwind – Tailwind allows you to schedule pins so that you don't have to do it manually. You can schedule your pins, or those of others, and can pin to both your own and group boards. It also helps find the optimum time to pin. You can sign up for a free trial of Tailwind using this link. I would however recommend investigating Tailwind Tribes. You don't have to be a paying user to access Tribes and similar to the Facebook threads, it's a share for a share system.
Boardbooster – Similarly, Boardbooster also has ways to schedule pins to go out. I liked the 'campaign' option which would take pins from a secret board and gradually pin them to specific group boards over time. You can sign up for a free trial of Boardbooster using this link.
If you don't have much time to physically sit on Pinterest each week, then it's certainly worth investigating these two platforms. Try the free trials, see how you get on, and then you can decide if it's really worth paying for!
I hope you've found this post helpful. Let me know if you have any great results after trying out my suggestions! Oh and as I'm still learning, I'd love to hear your tips and advice too! Would you like to see any more posts about blogging? Let me know!
Enjoyed this post… surely it's time to pin it!