Provence in France is peppered with rustic towers, impressive chateaus, rolling countryside and all the fresh produce you could dream of. Find out some of my favourite spots in this Provence travel blog.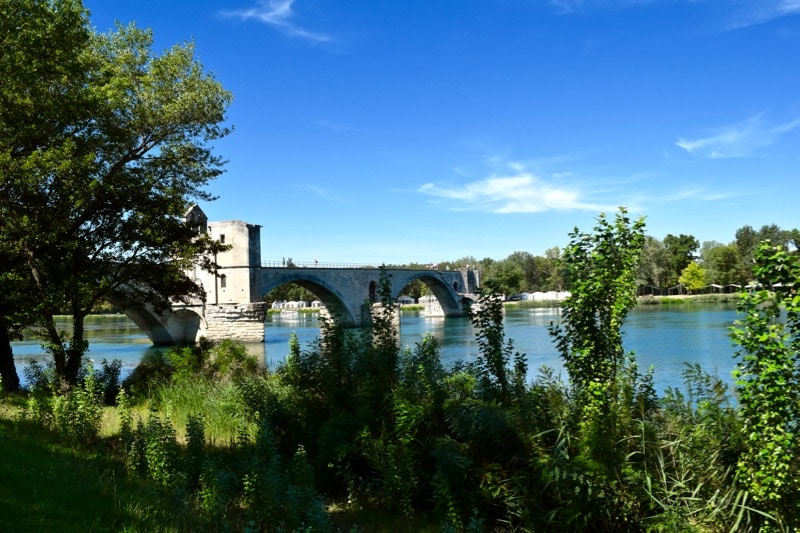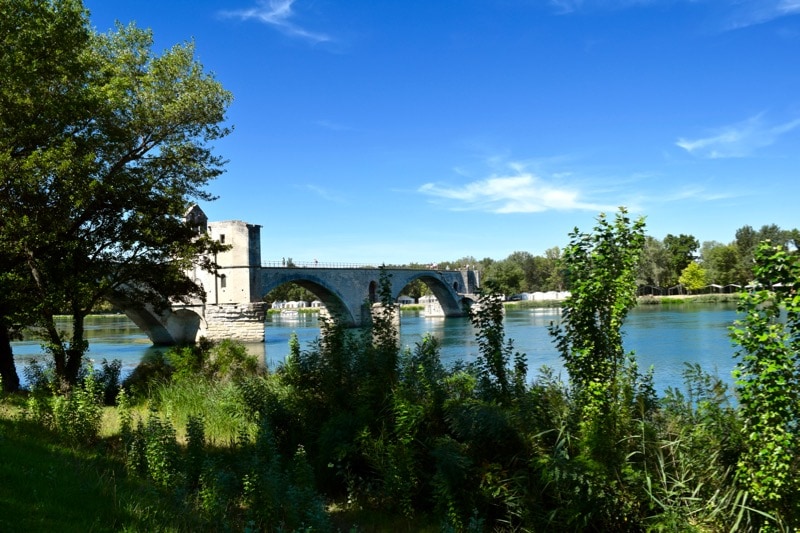 This may have been a proper holiday for me… but after snapping away, there was no way I could keep these photos to myself!
My relationship with Provence started when I was 12 years old. After over a decade of holidays in the UK, my Dad decided it was finally time to head further afield. Not much further afield though! Off we went to Aix-en-Provence in the south of France, and checked into a beautiful villa with a pool. We spent our days exploring the lush countryside, looking forward to our 3pm ice creams and devouring steak frites in the evenings at tiny brasseries. I don't remember much about the trip, apart from that the food was good… and the views were even better. Oh and the scent of lavender – that was definitely in the air!
So when my boyfriend was asked to be best man at a friend's wedding in Provence, I couldn't wait to return! We based ourselves at beautiful converted farmhouse Le Coeurisier (booked via Holiday Lettings) and while there enjoyed breakfast in the garden, country walks and outings to sleepy neighbouring towns.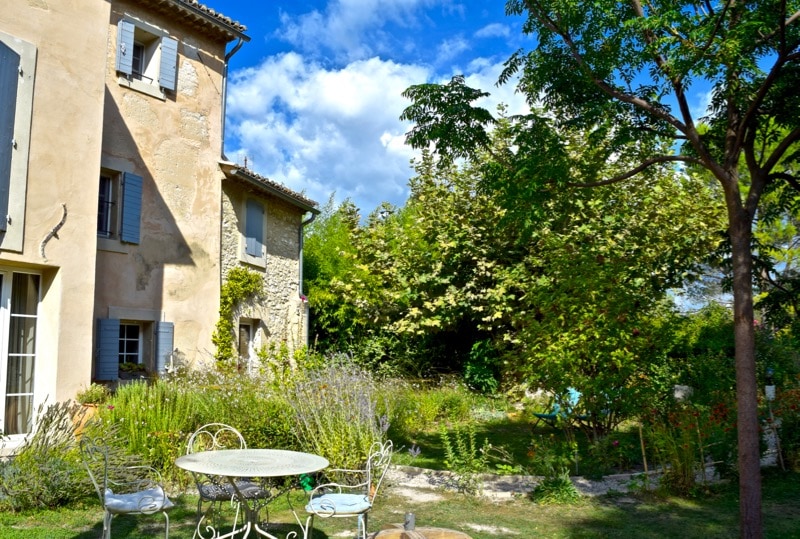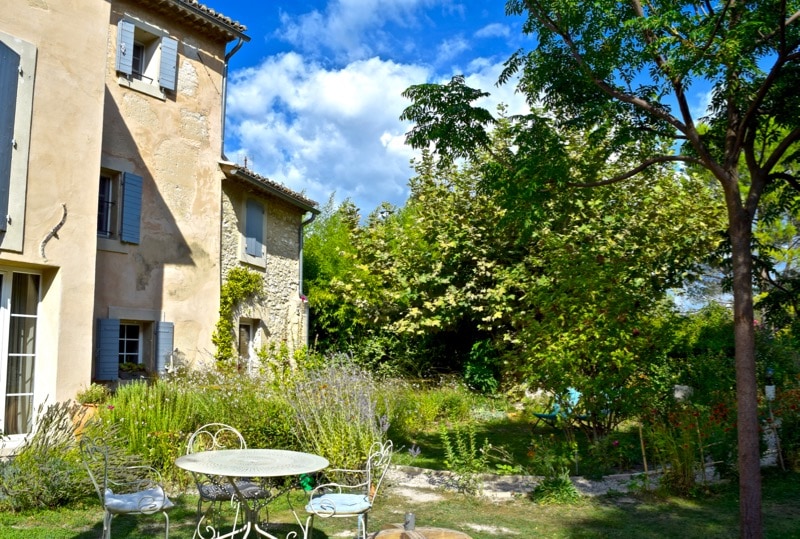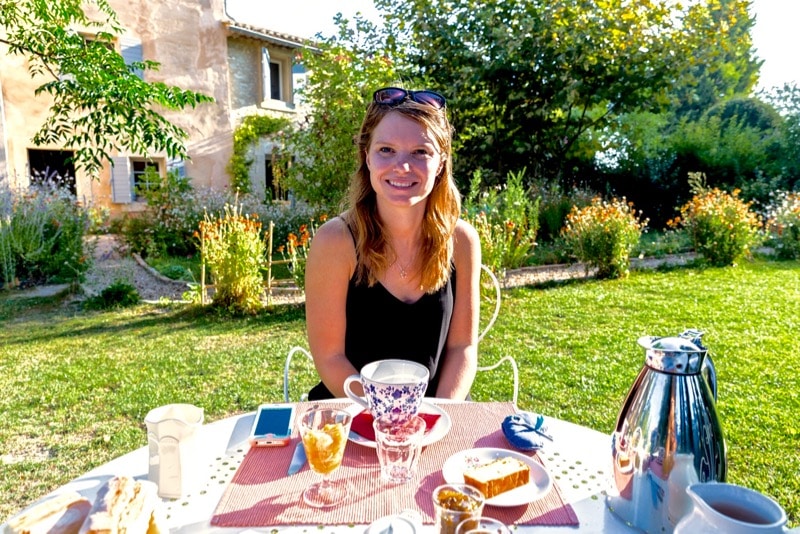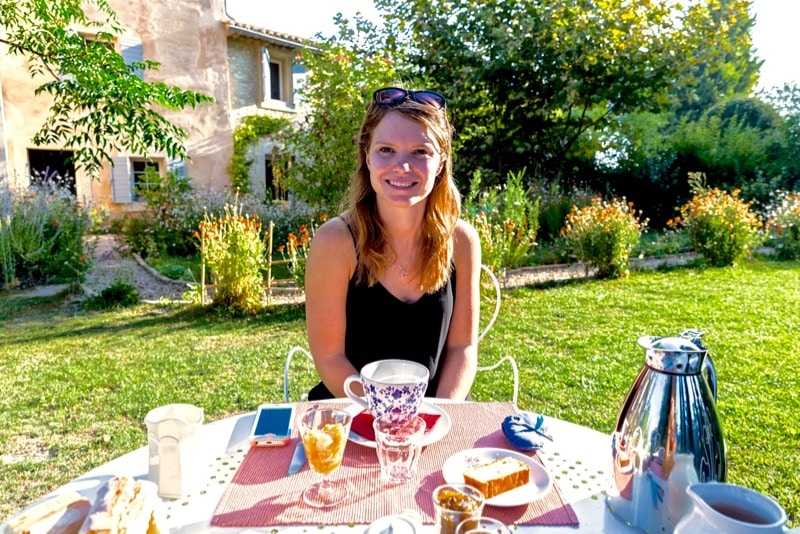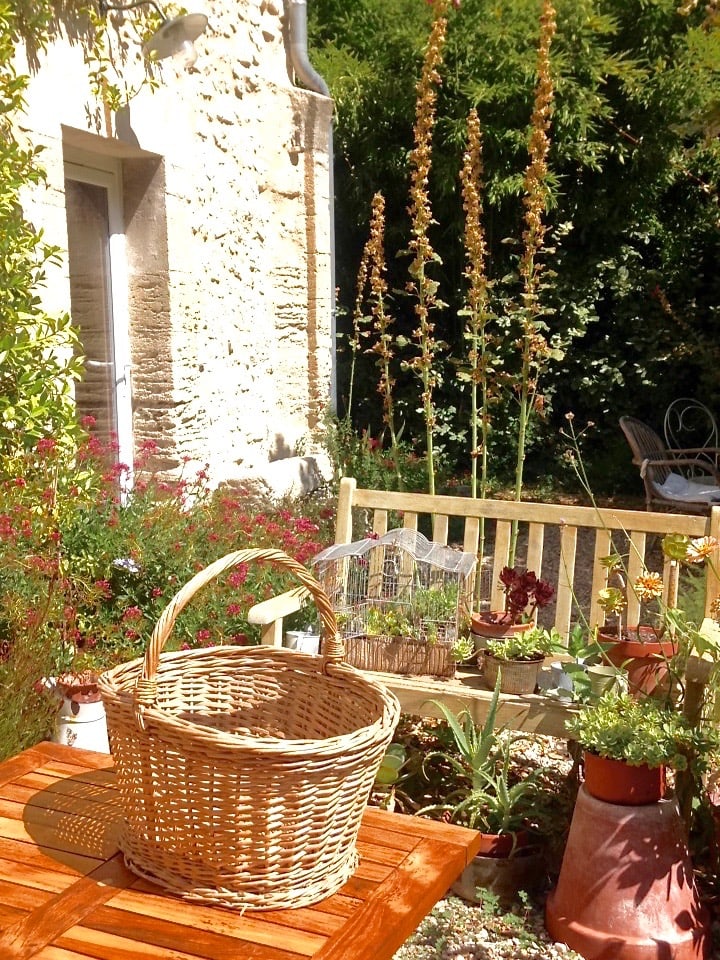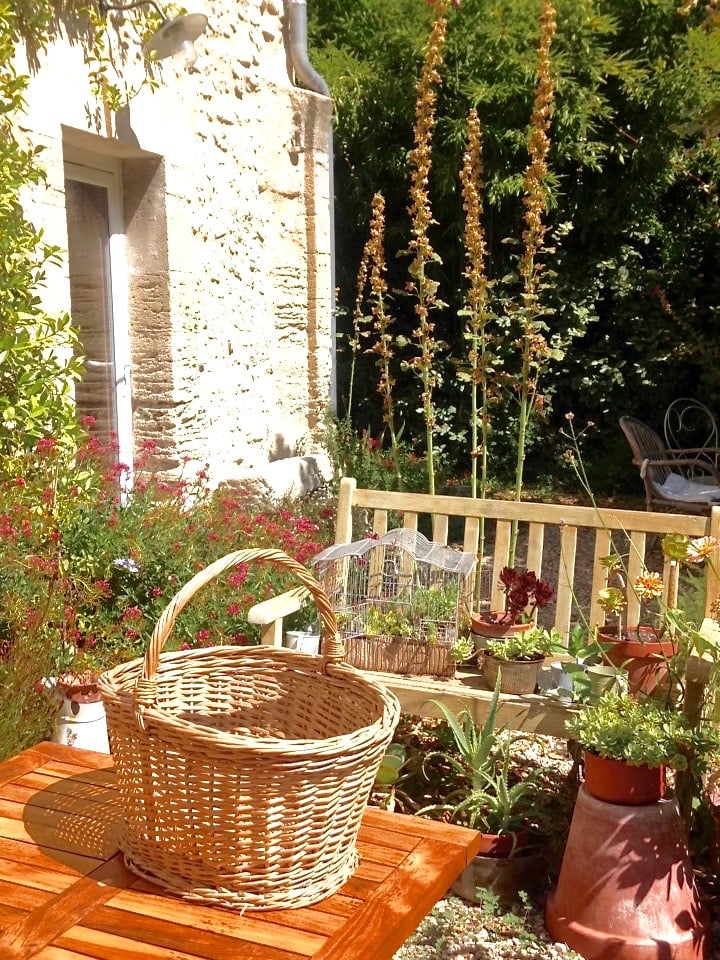 As we ventured out we came across fields of asparagus, pears, apples and of course, endless vineyards. Welcome to wine country! While we saw spotted some lavender and a few sunflowers, unfortunately we'd missed the key season when the fields are full of purple and yellow.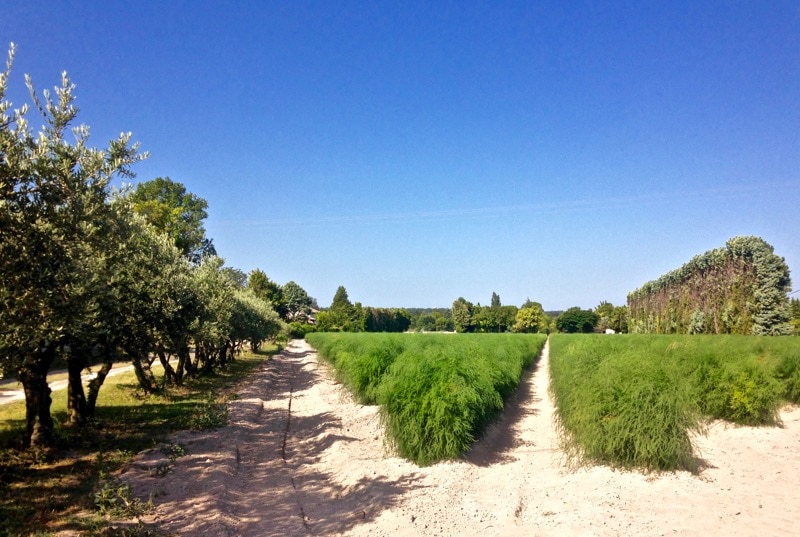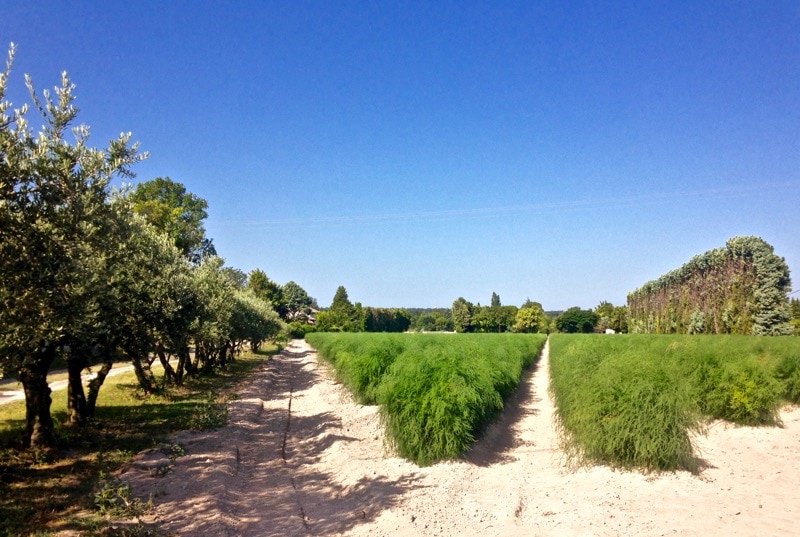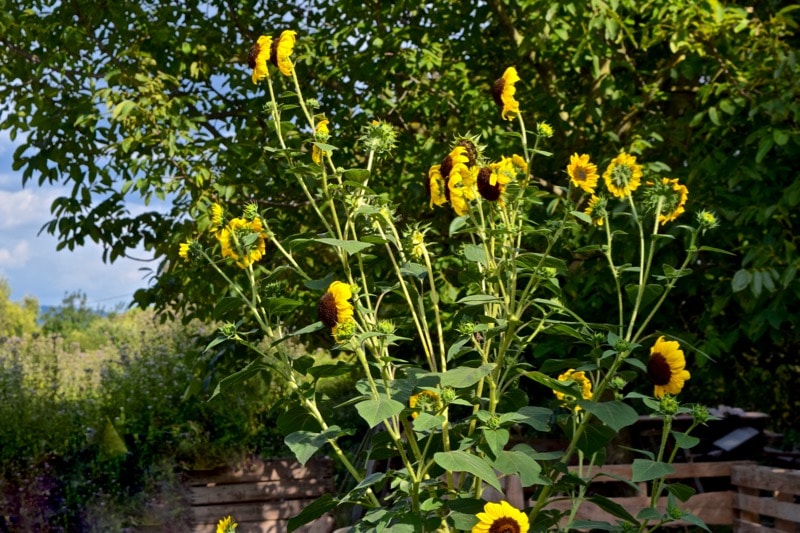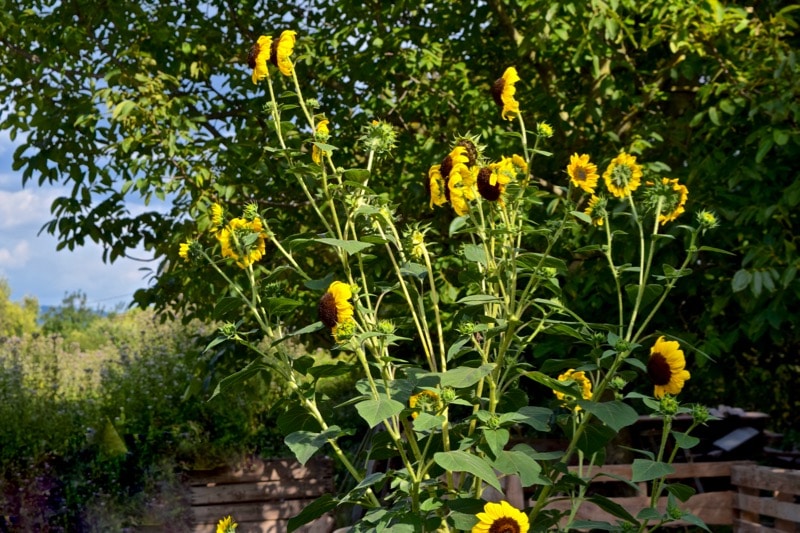 Being in the heart of the Rhône Valley, we couldn't miss an opportunity to visit the region's most famous wine town – Châteauneuf-du-Pape. At the top of the town are the spectacular remains of an ancient chateau. Views from there were breathtaking…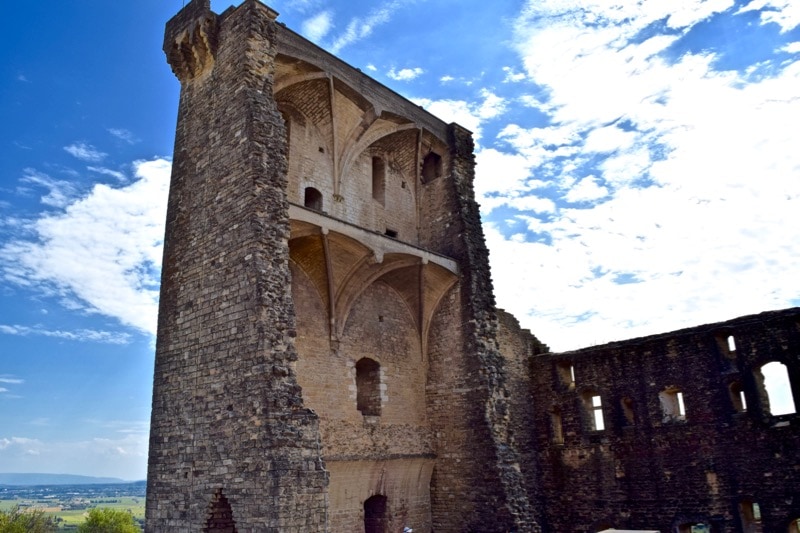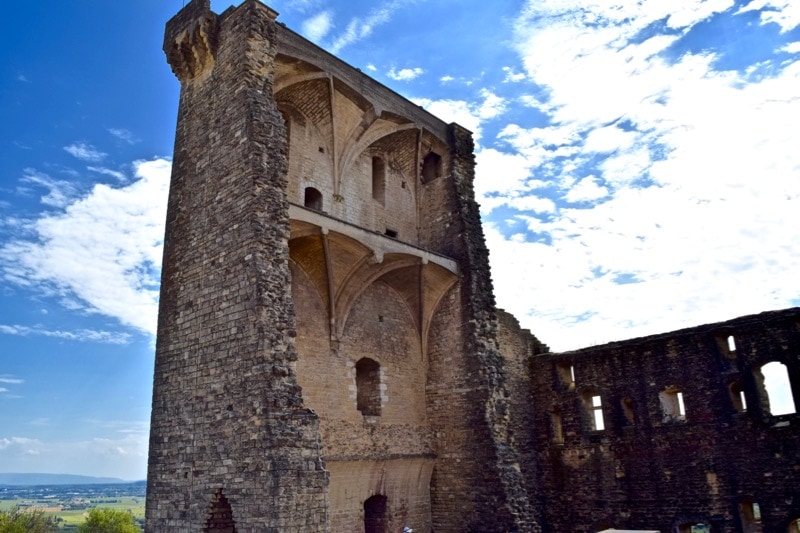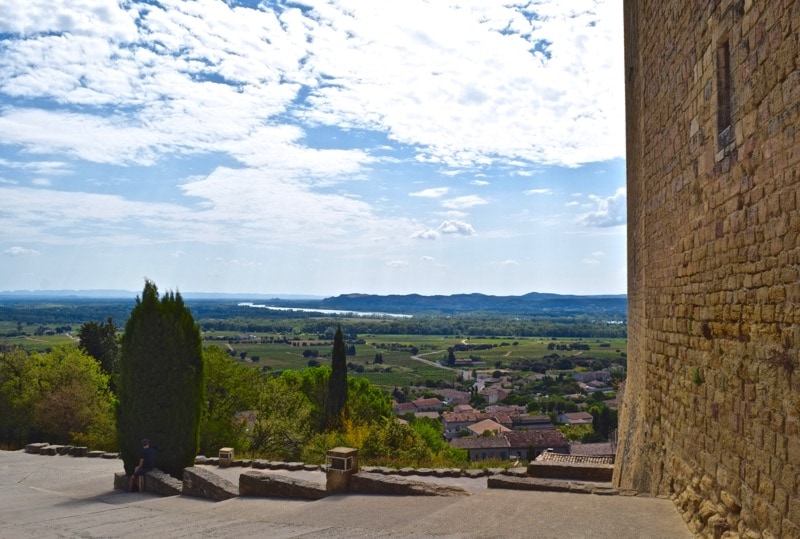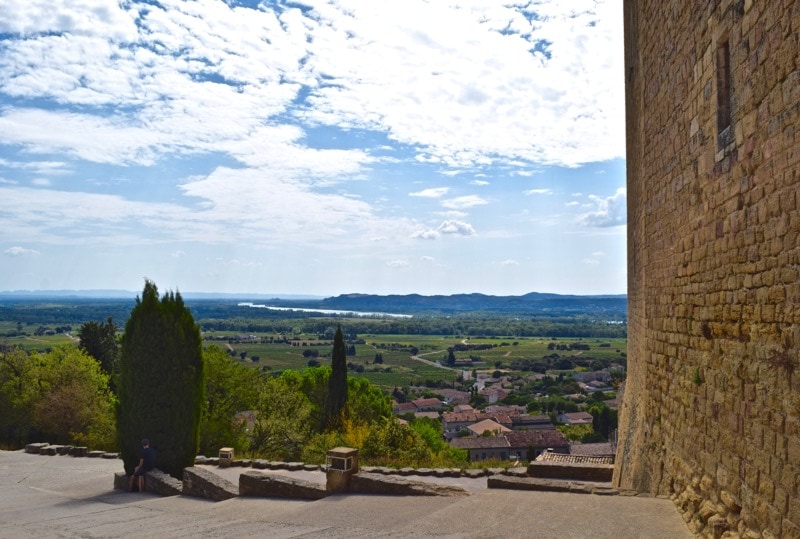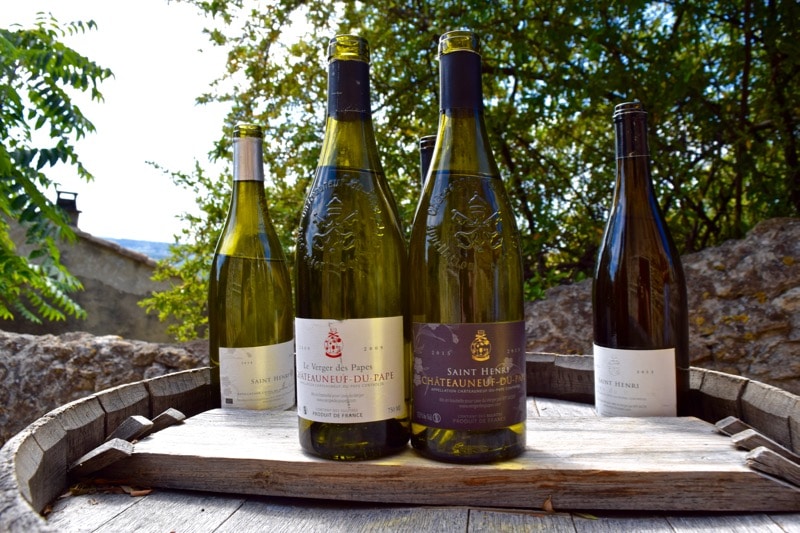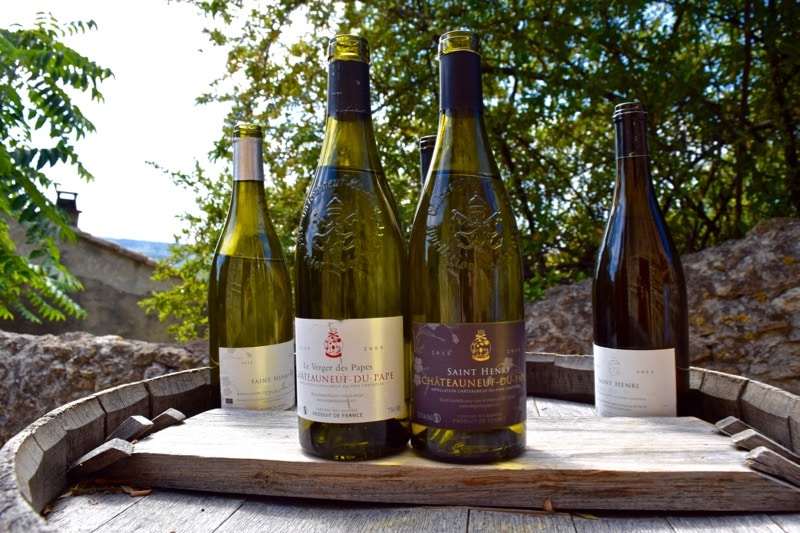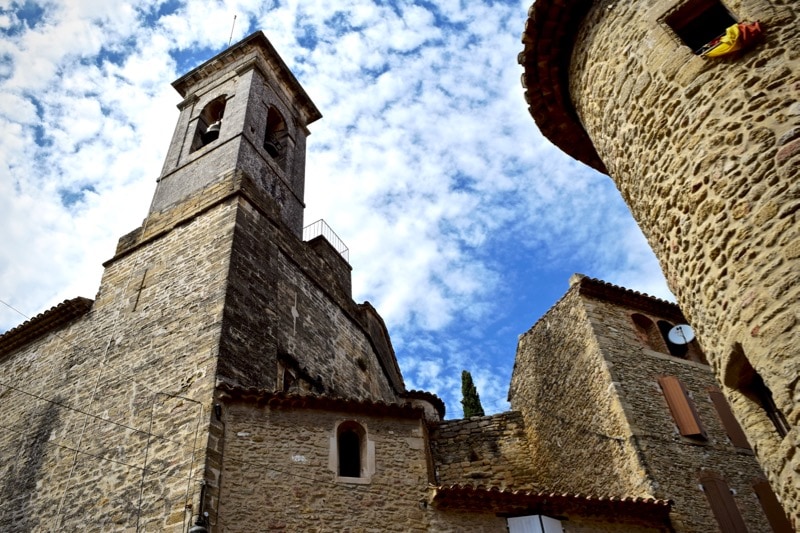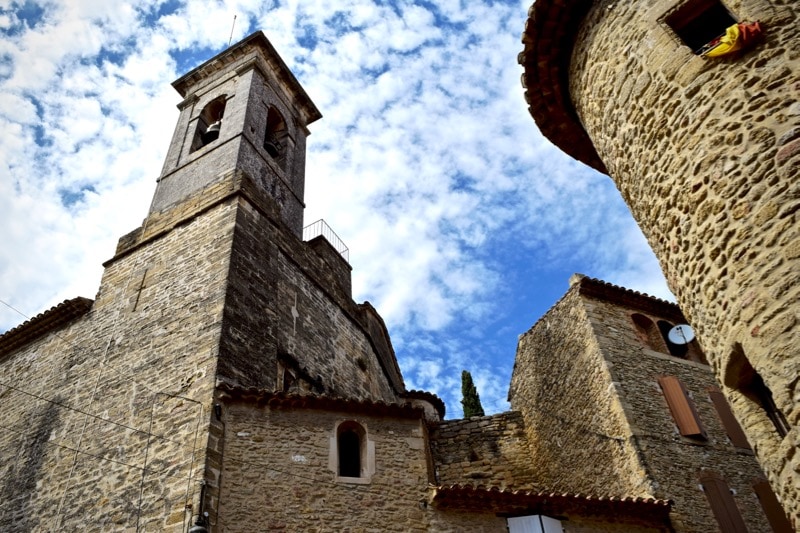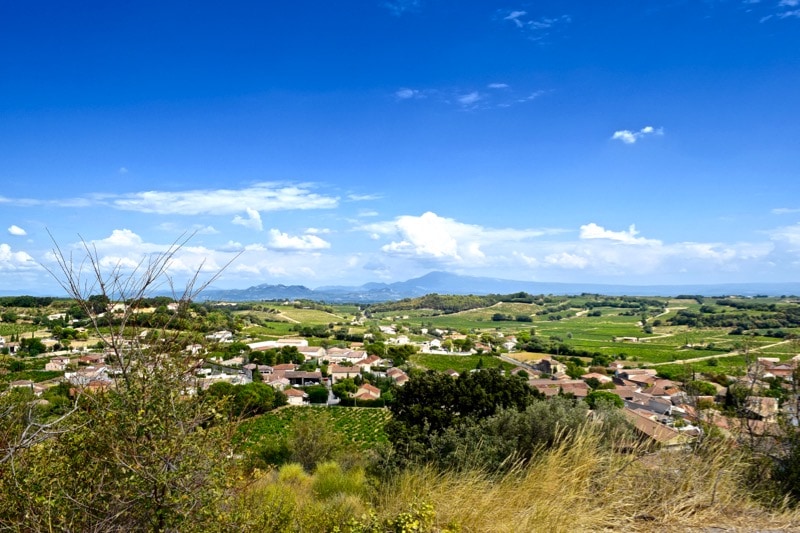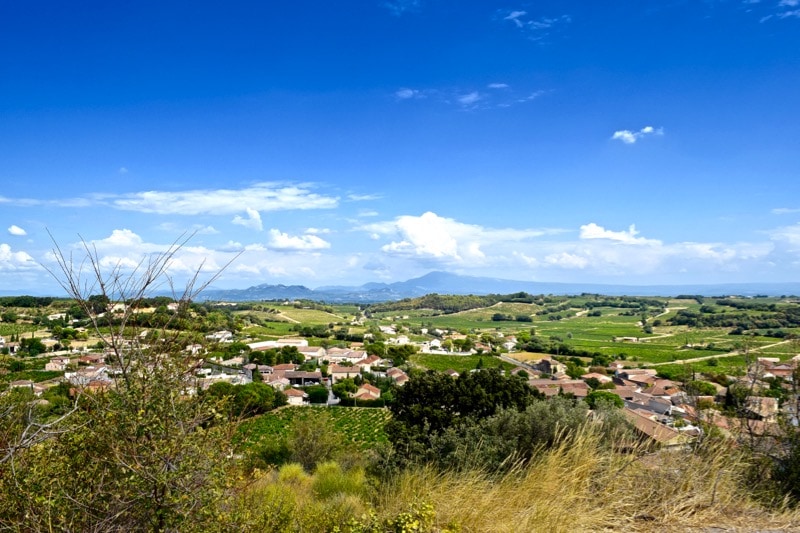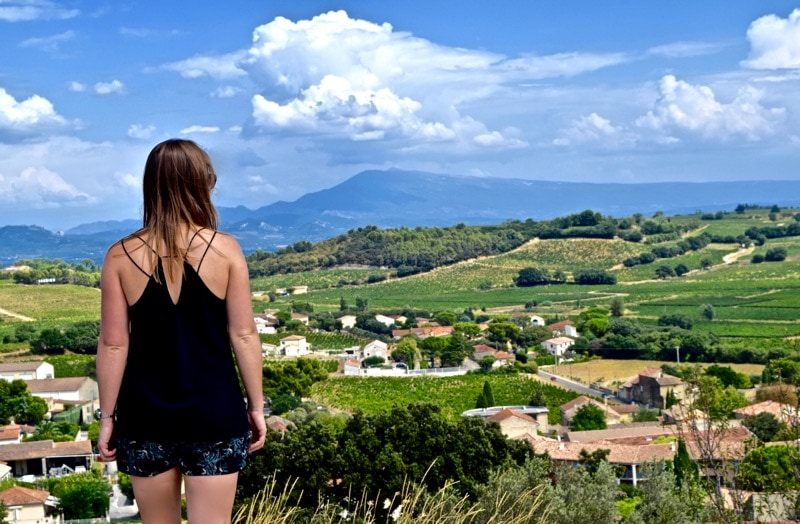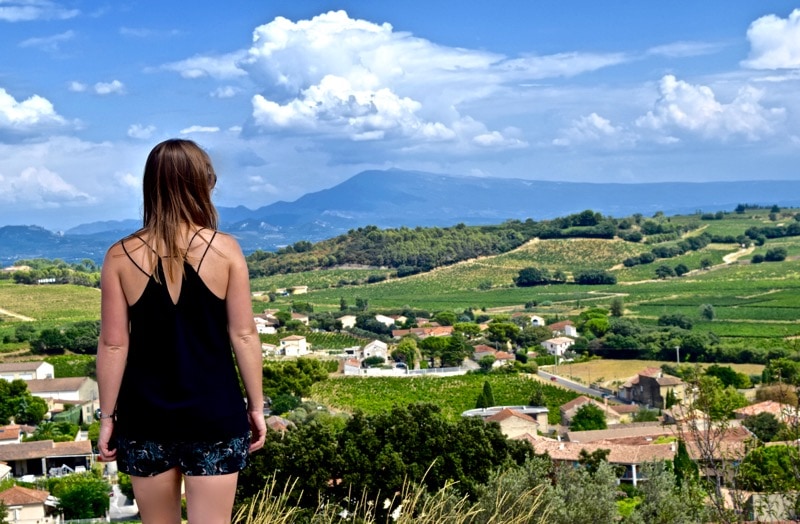 …But the real magic moment for me was wandering the quiet streets, passing beautiful archways and colourful shutters. It felt like a movie set.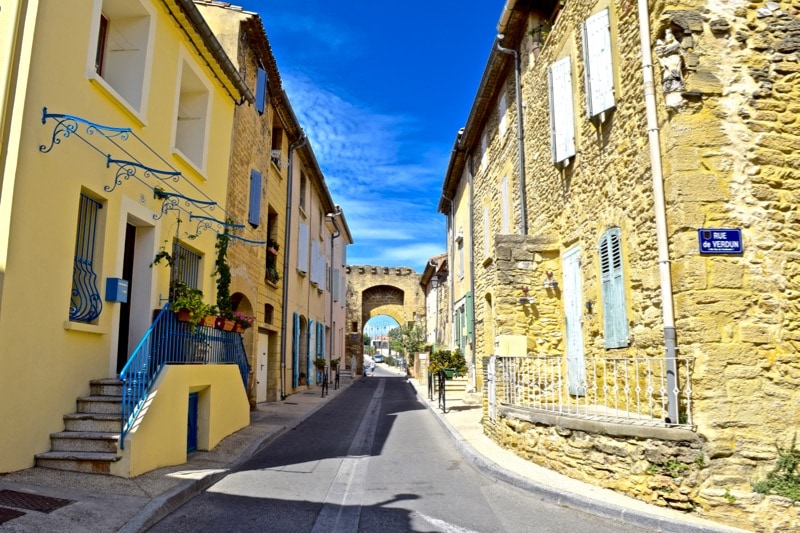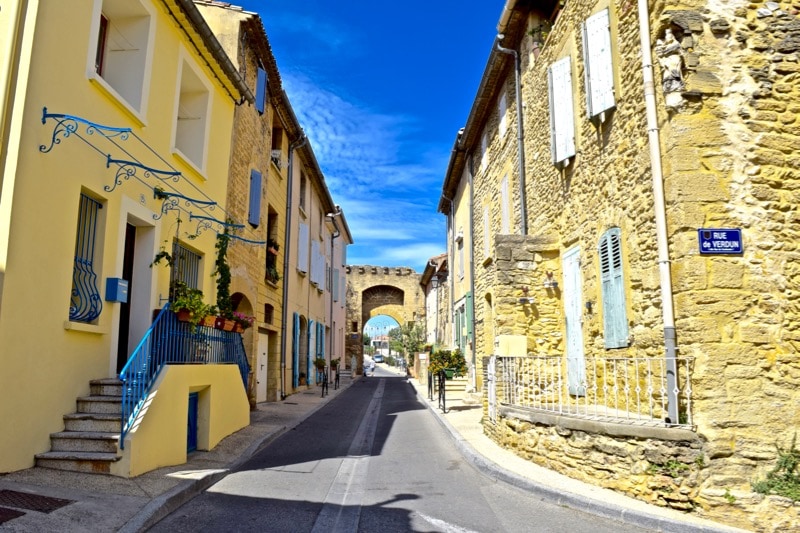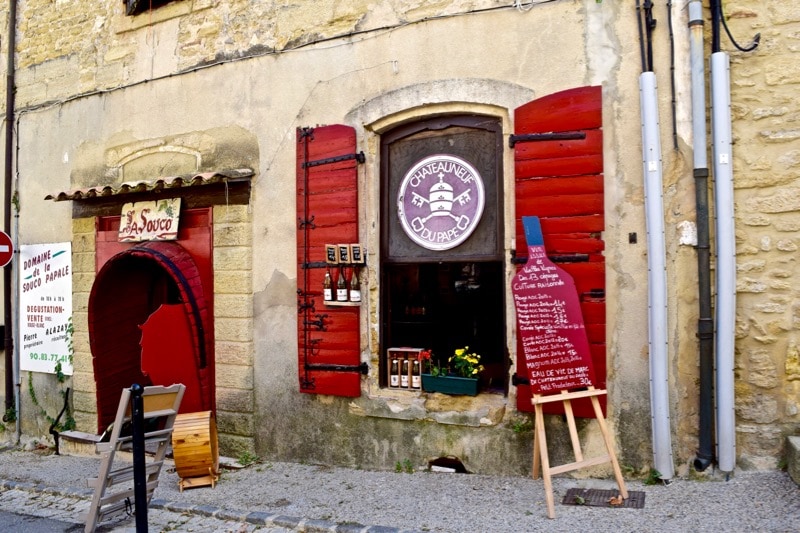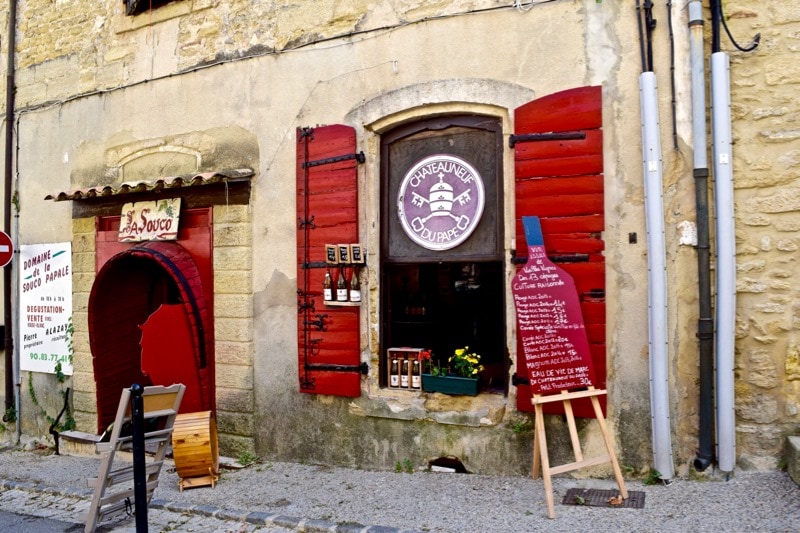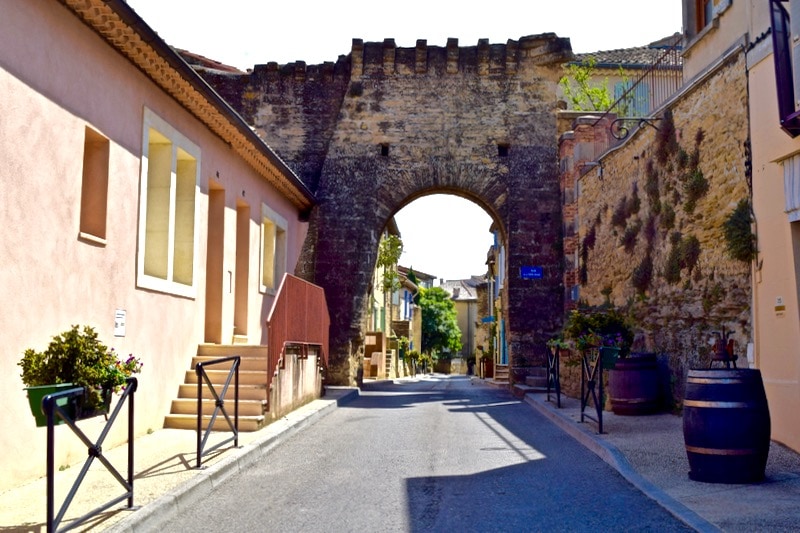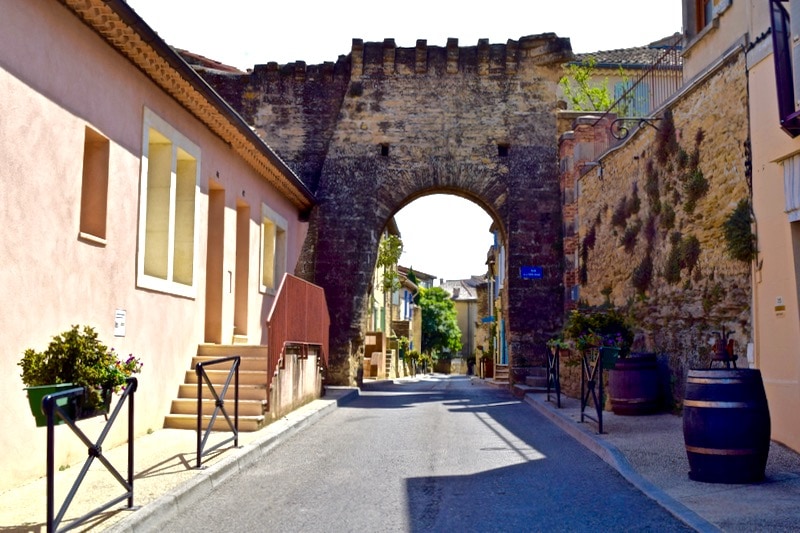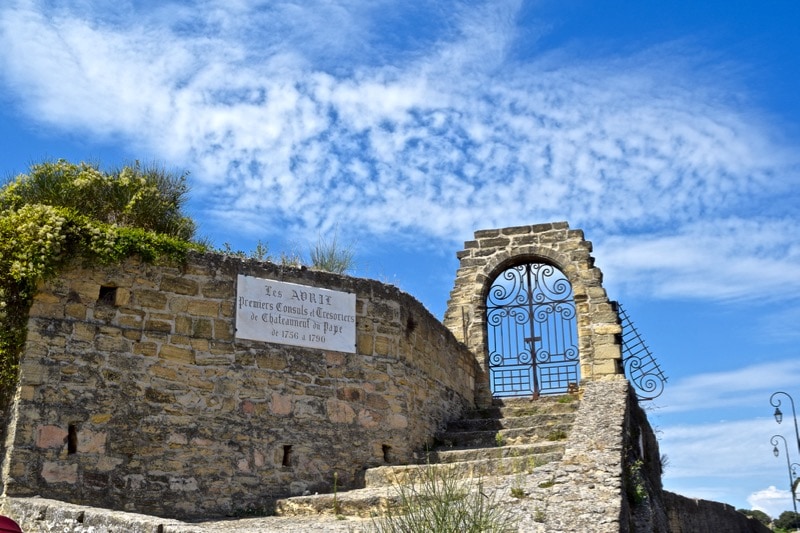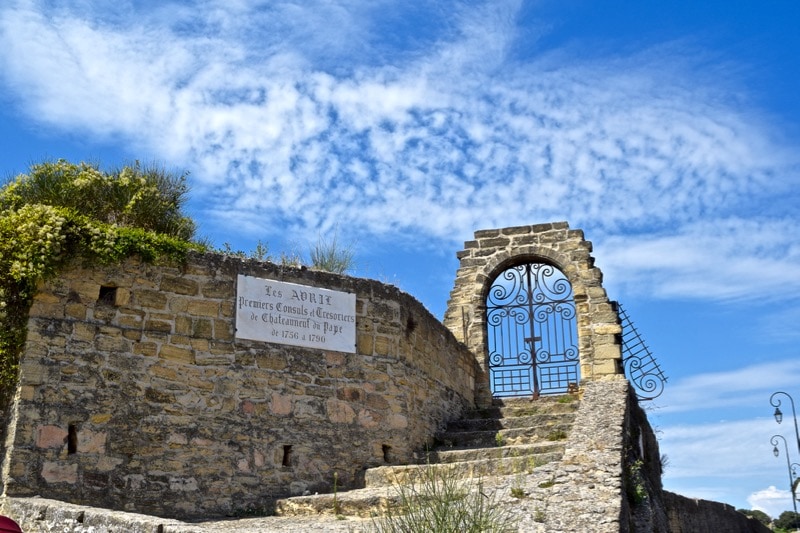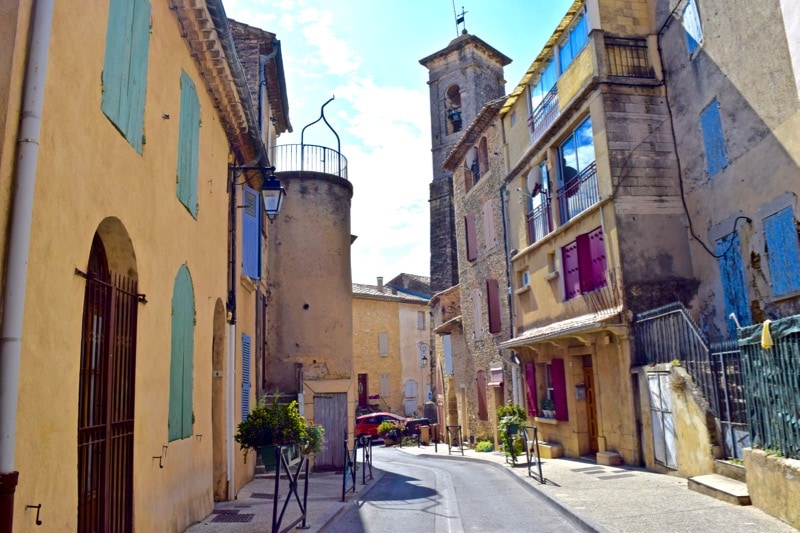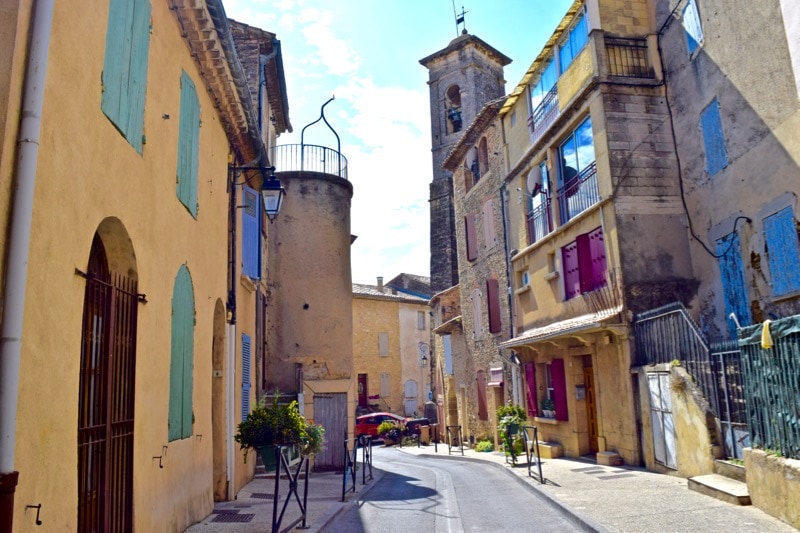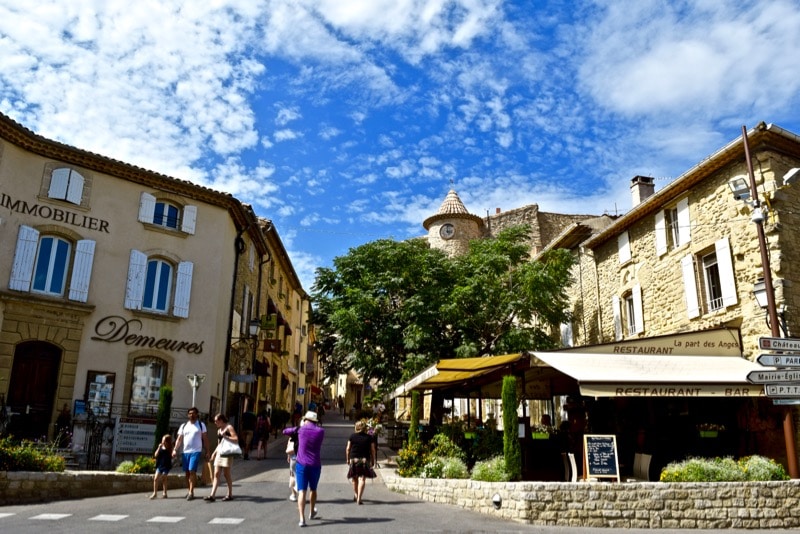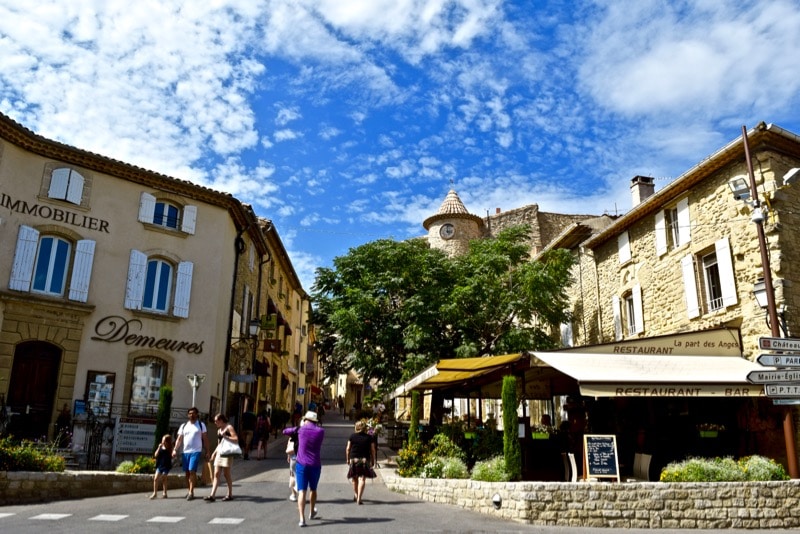 Just thirty minutes away by car was the medieval city of Avignon. It's a city steeped in the history. The official pope's residence in the 1300s, it was wonderful to check out the Palais de Popes – an impressive building within the city walls.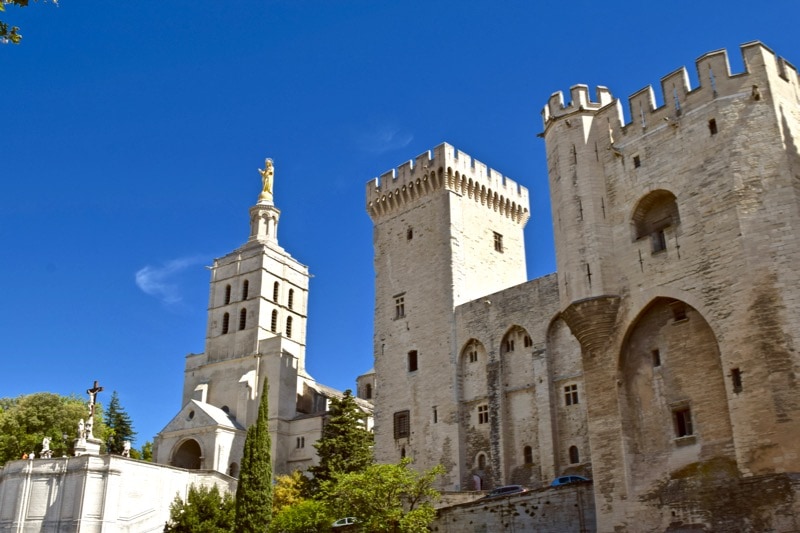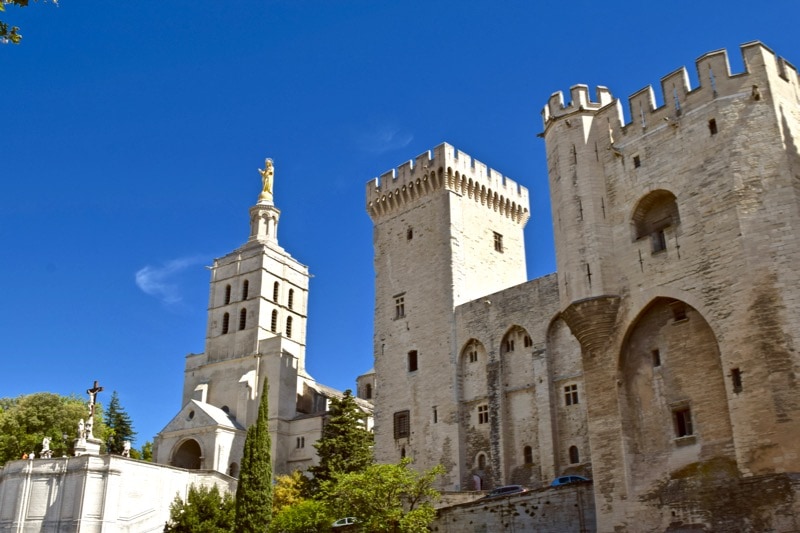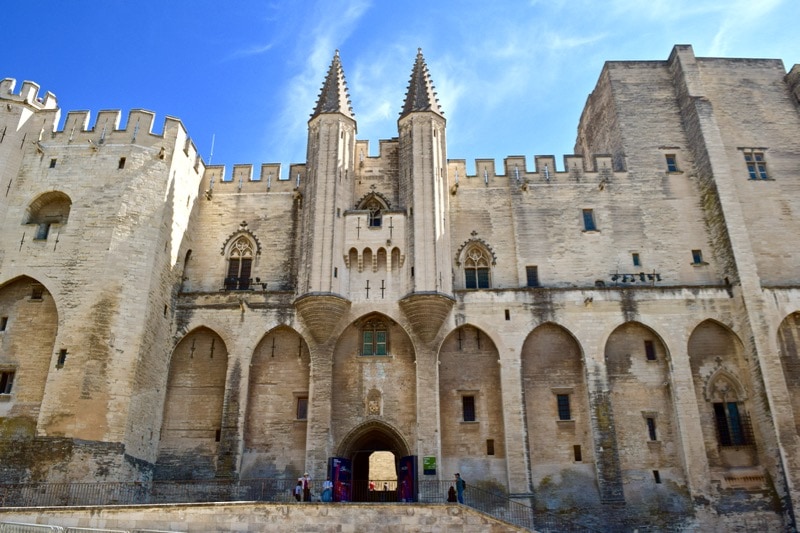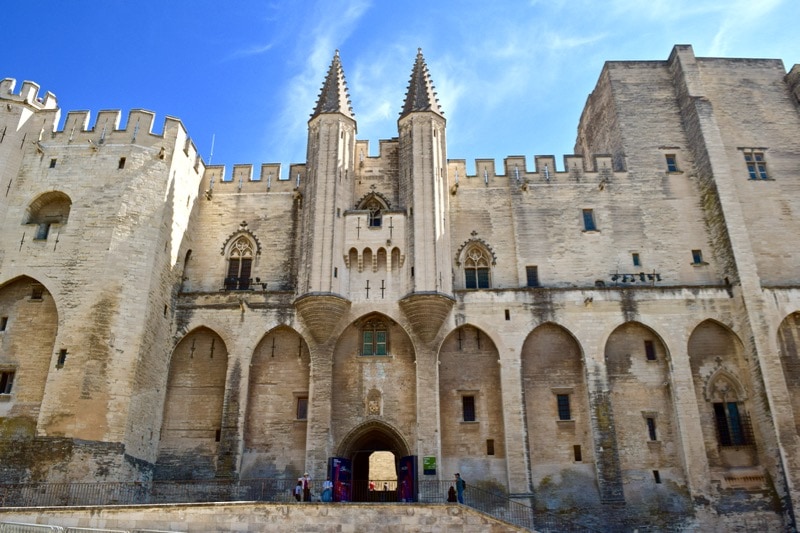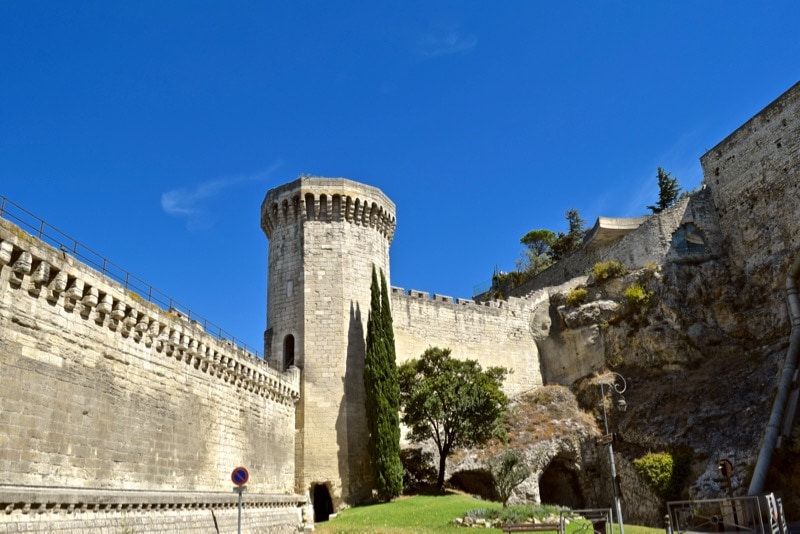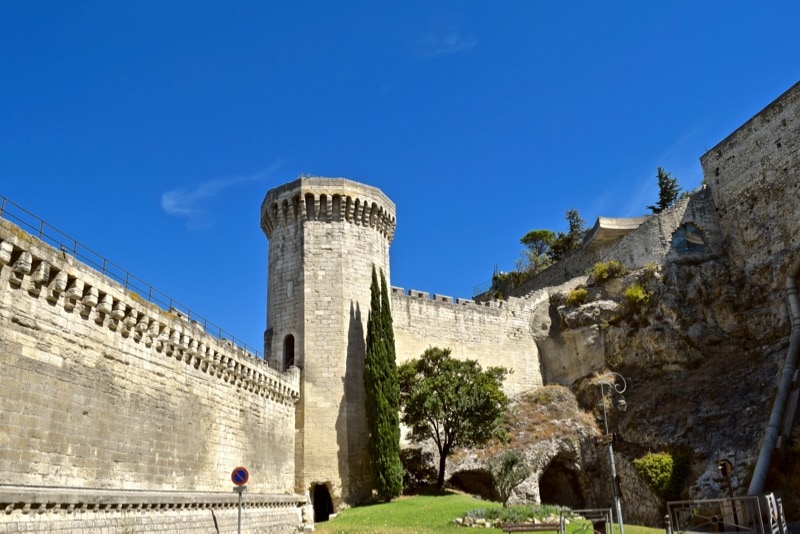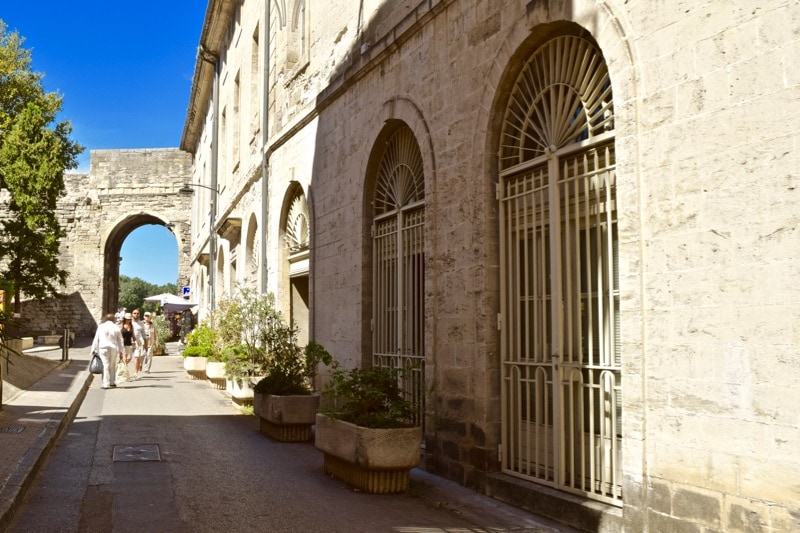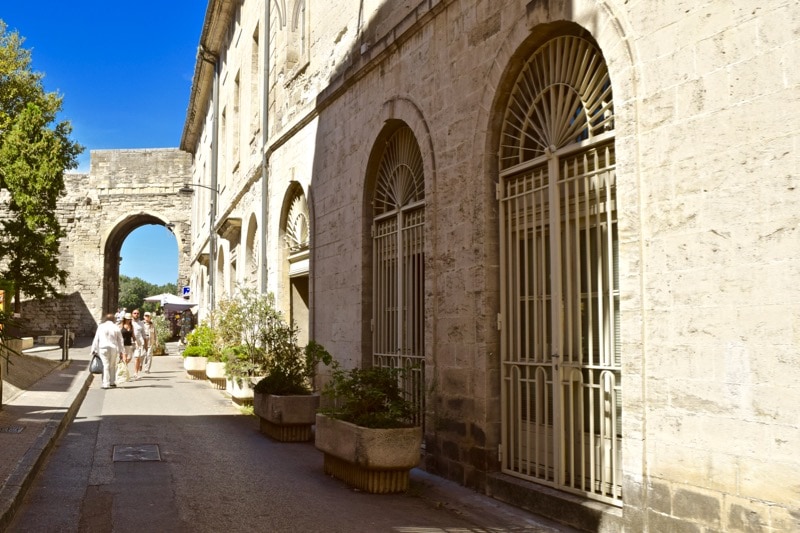 I loved visiting the city's most famous landmark, the Pont d'Avignon. Also dating back to the 1300s, the bridge only has 4 arches remaining these days. On a sunny day, it's makes for some great photos.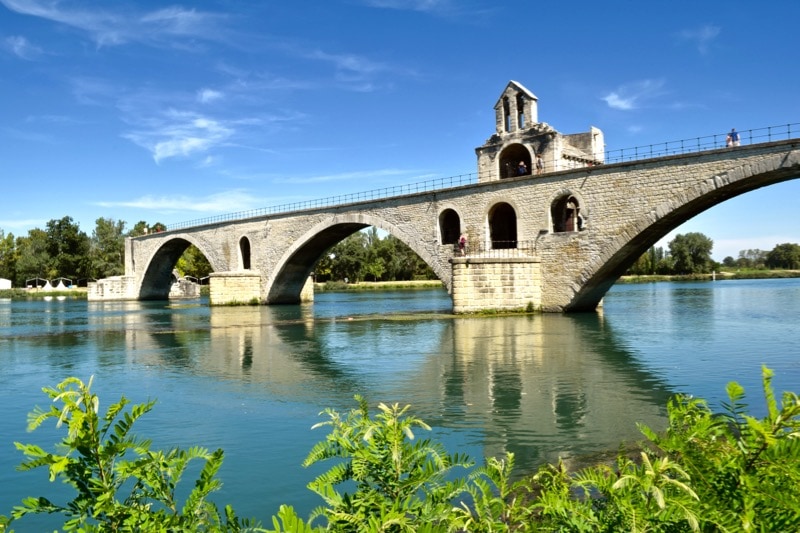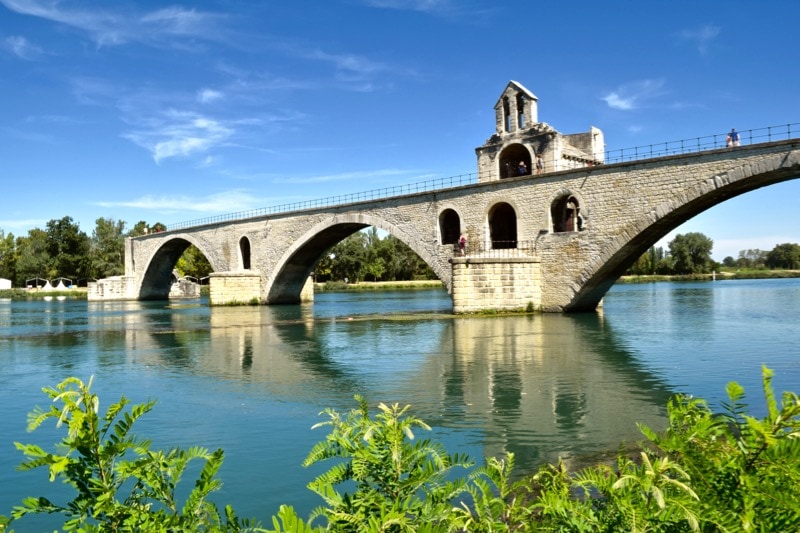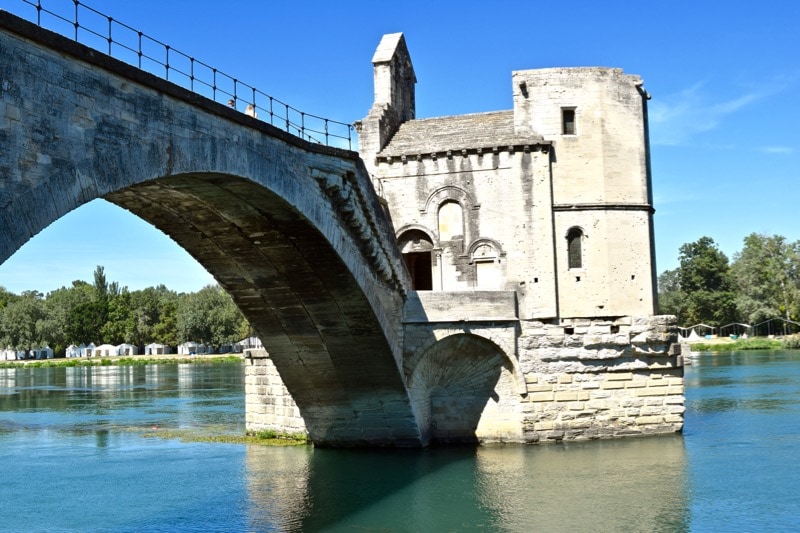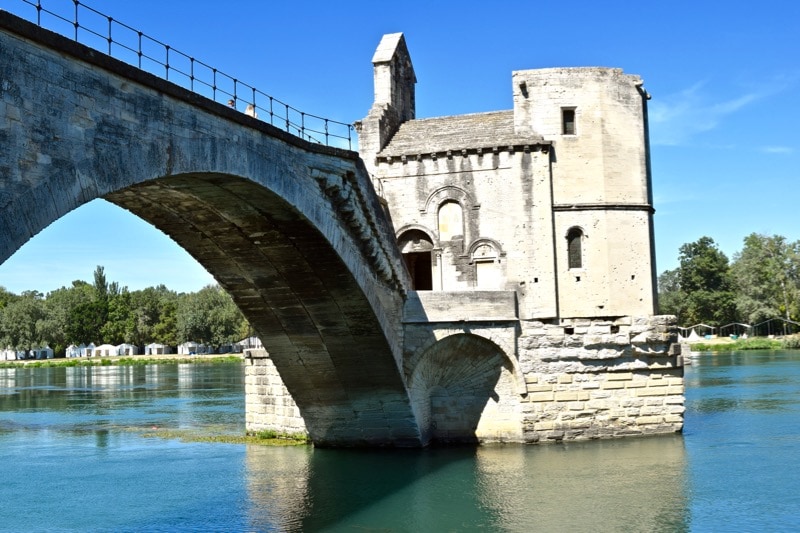 What else? Well obviously then there was the wedding at the spectacular venue Chateau La Tour Vaucros. Set across 2 acres, there were lush grounds, a beautiful outdoor pool and stylish accommodation. All in all – a very romantic spot for a wedding.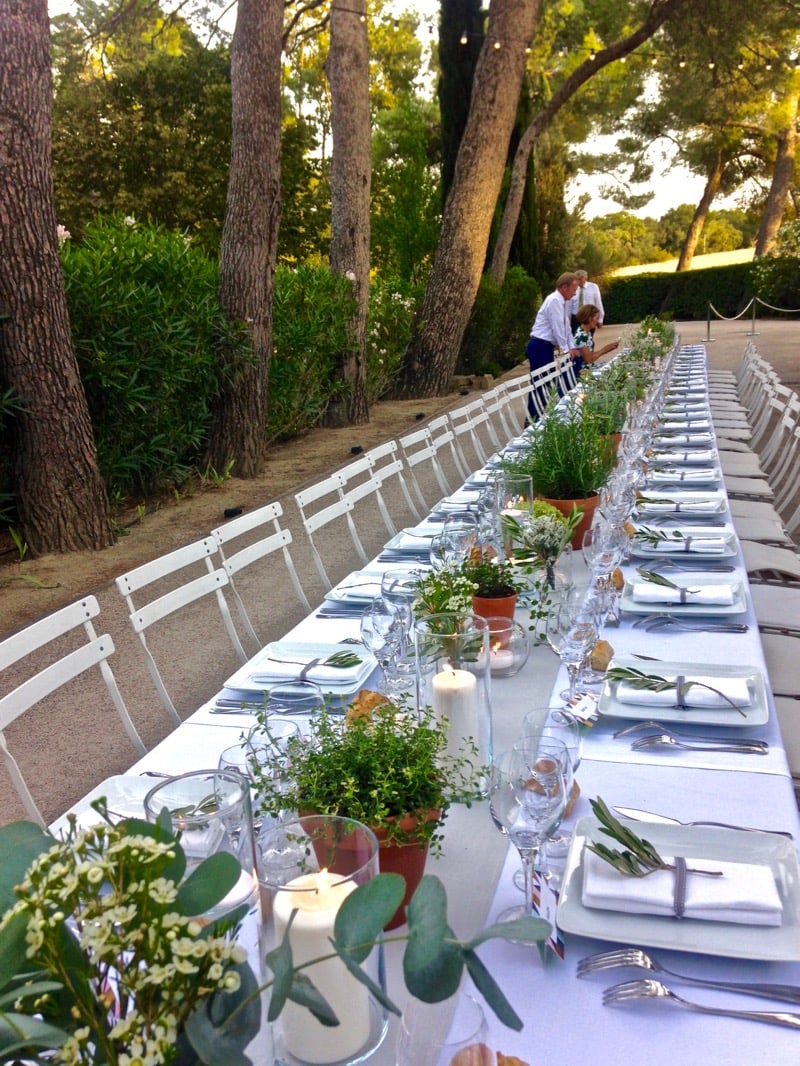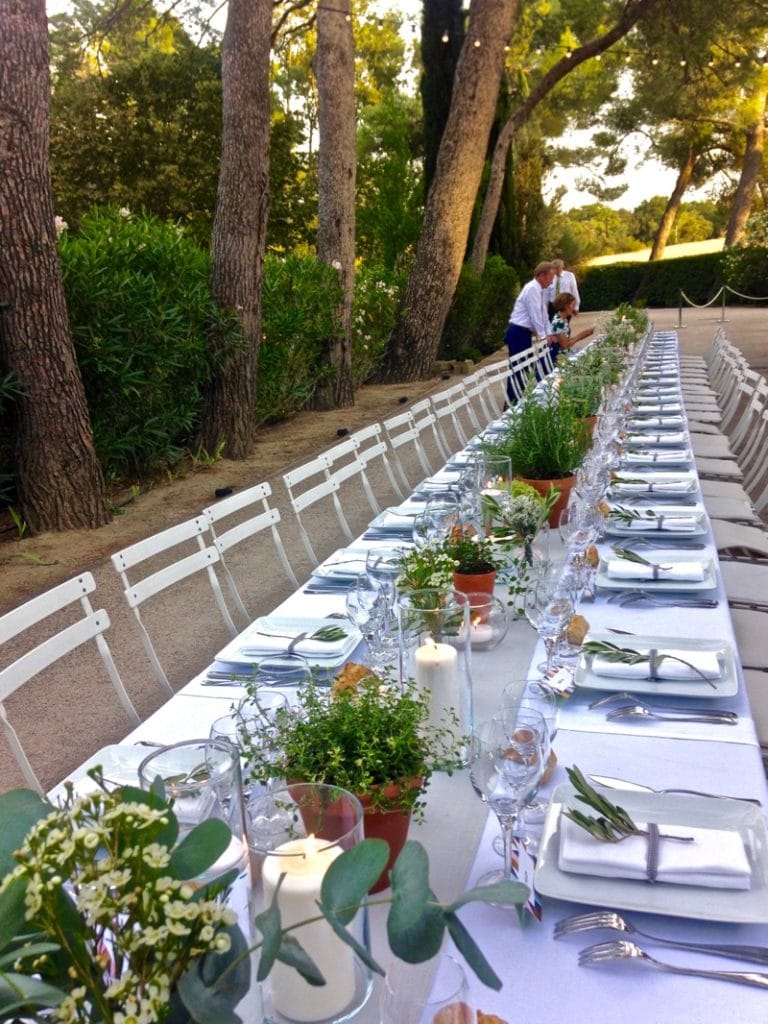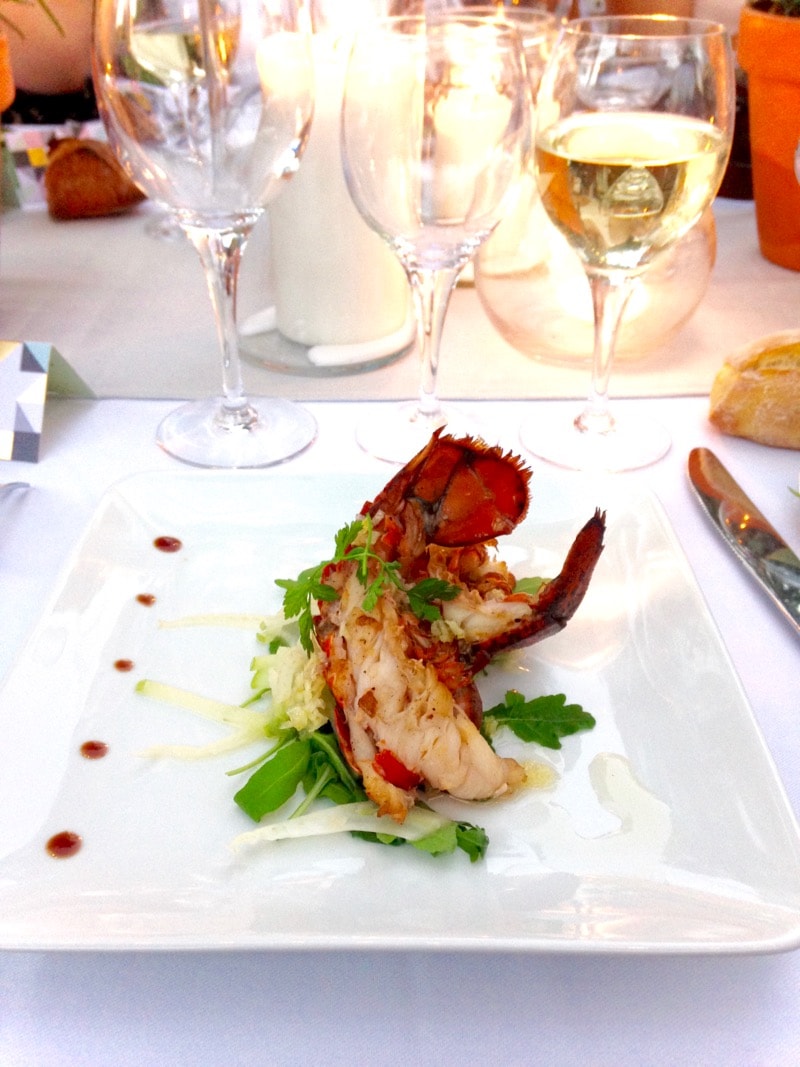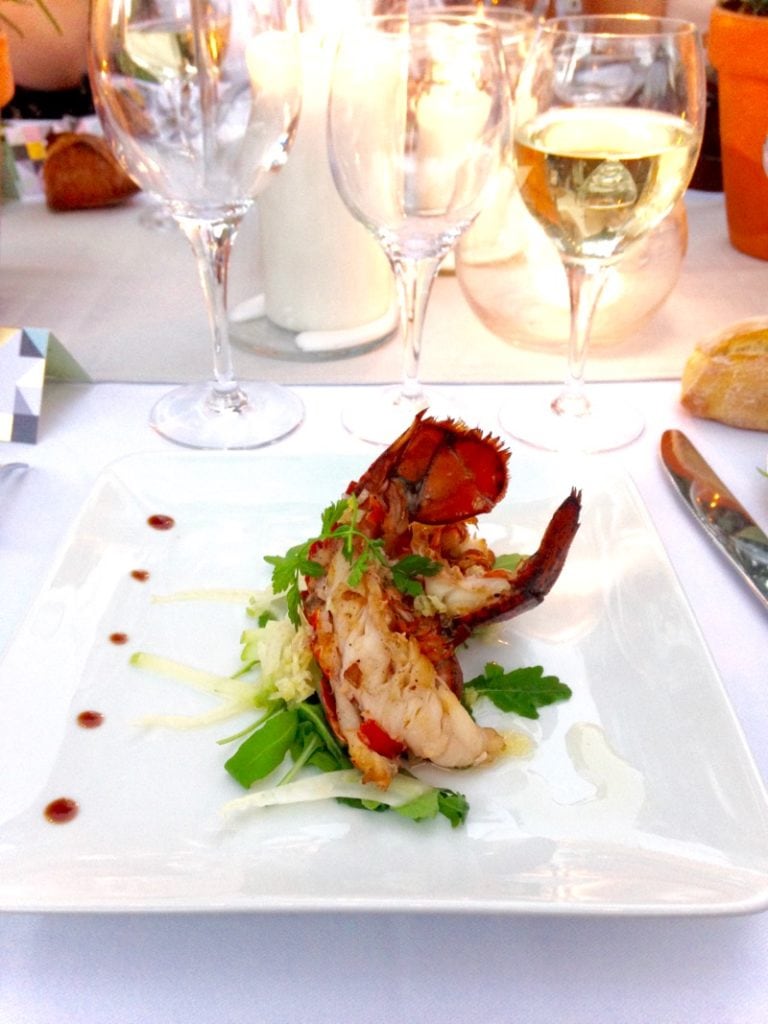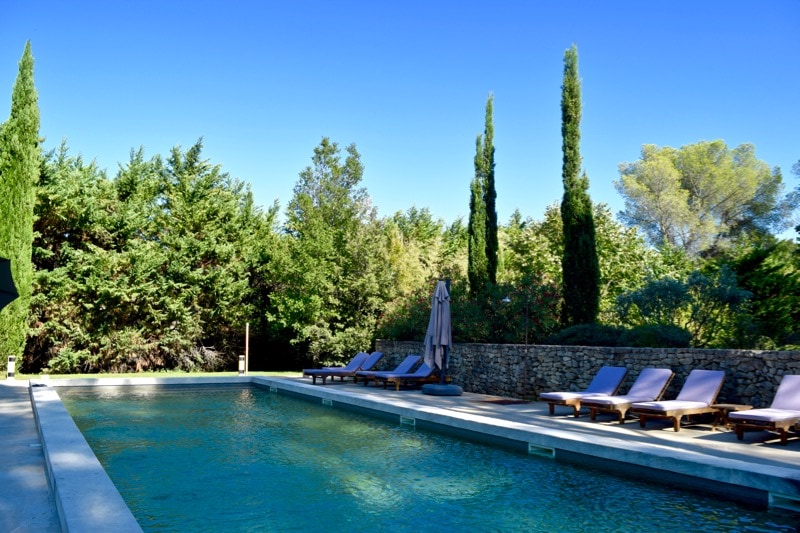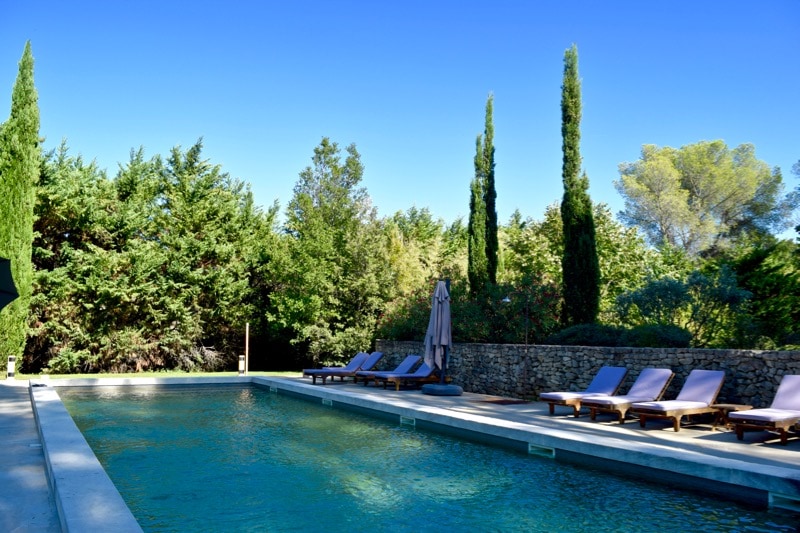 So that's it for my mini tour around Provence. After seeing rows and rows of rather sad looking sunflowers, I've decided I REALLY want to return in the next few years to catch sunflower season…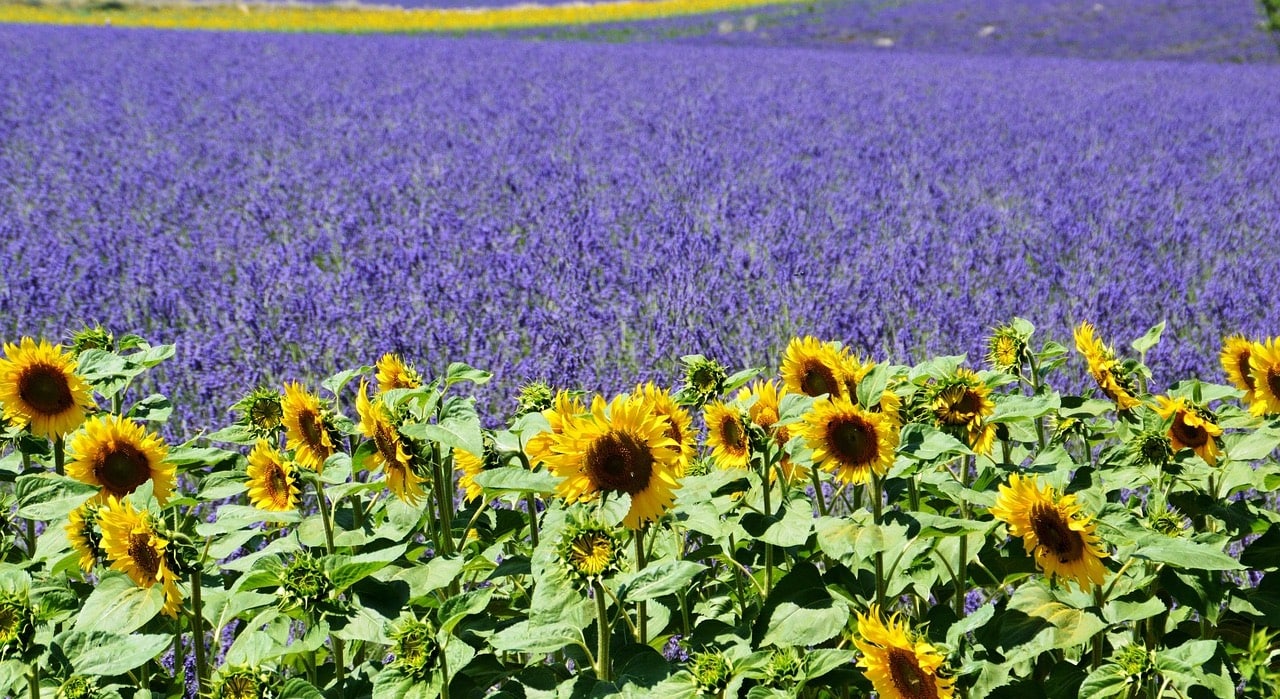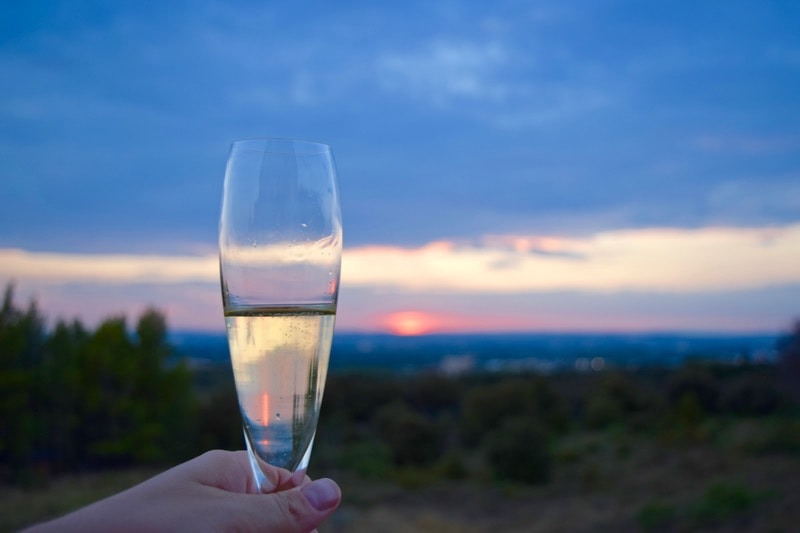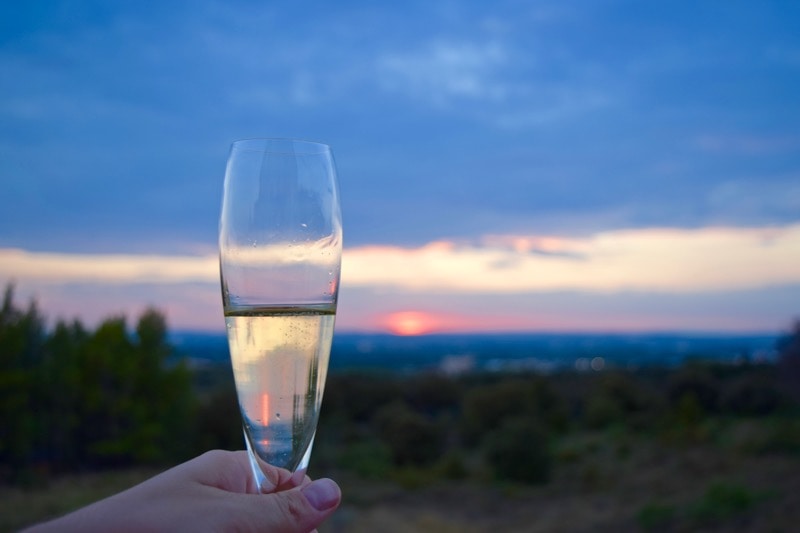 I hope you've enjoyed my Provence travel blog. Do you have a favourite place in Provence? I'd love to hear more – leave it in the comments below!
Enjoyed this post? Why not pin it…