With its modern vibe, long bar, distressed wooden tables, neon signs, craft beers and grazing menu, find out whether I'd recommend Junkyard in Nottingham.
Junkyard is a bar and restaurant that ticks all the cool boxes in Nottingham. With its modern feel, long bar, distressed wooden tables, neon signs, craft beers and grazing menu, it felt like the place to be on a Saturday night in the city.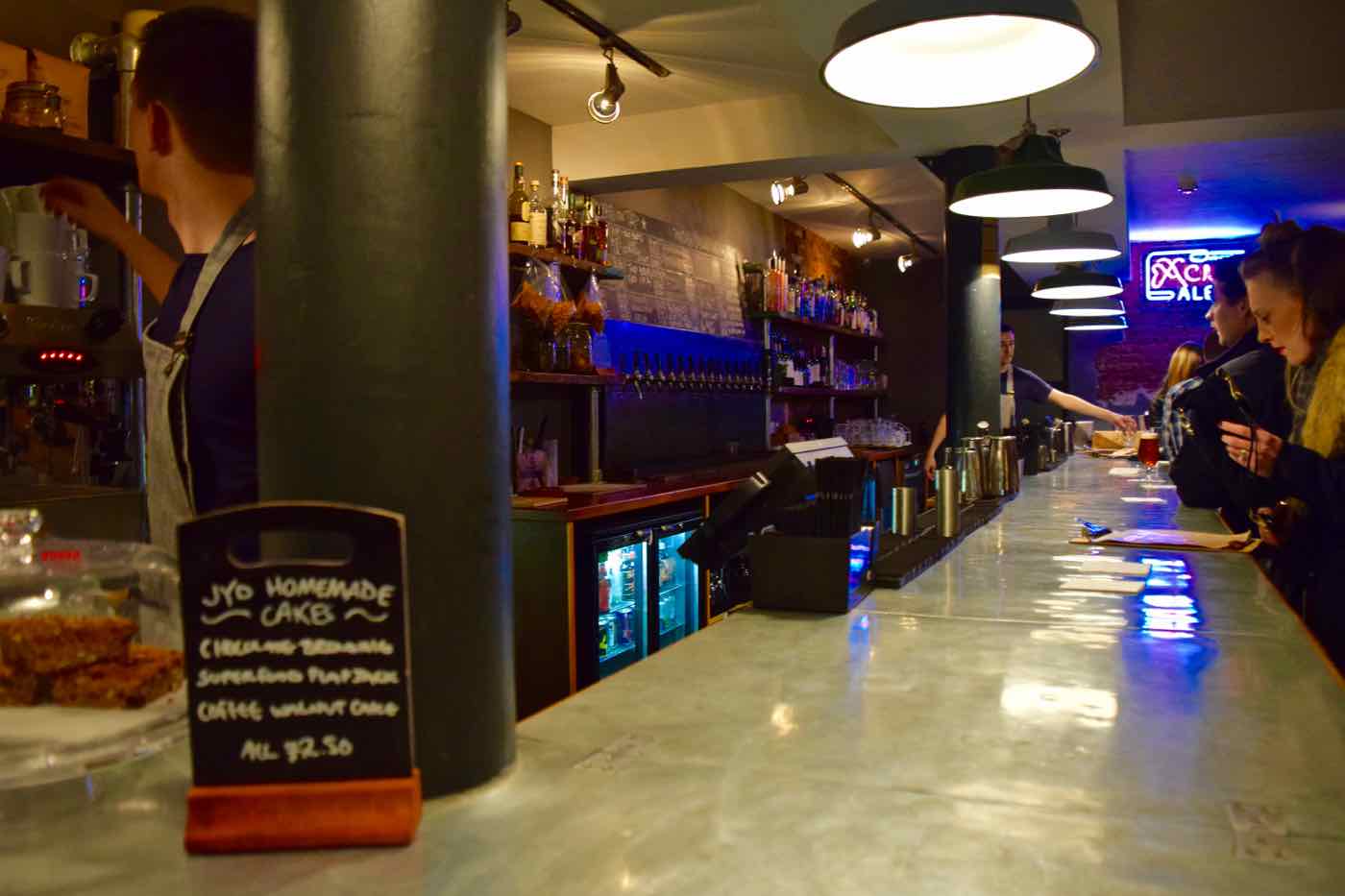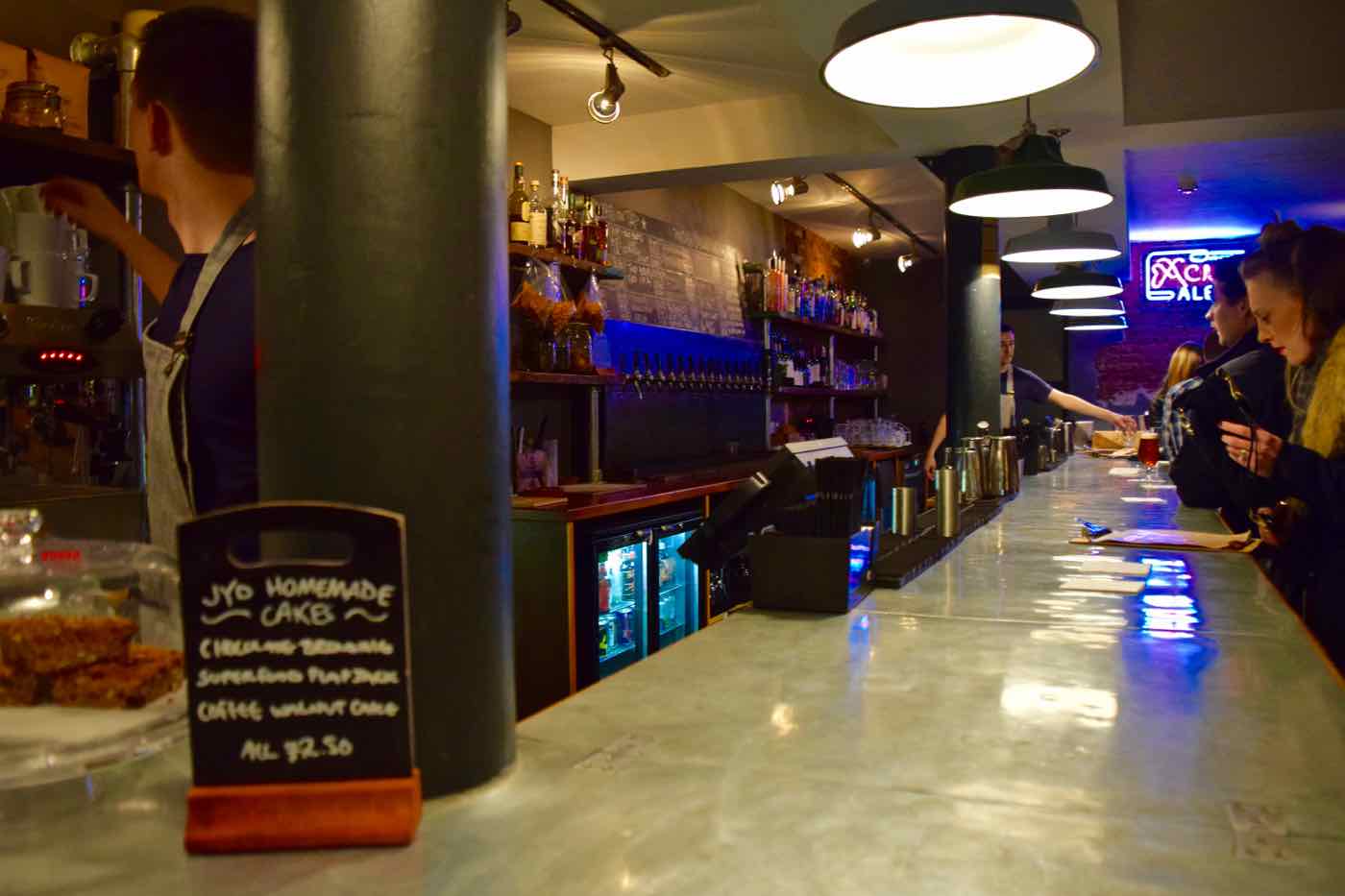 After devouring two big meals over the past 24 hours, it was a welcome relief to be able to order a few small dishes to share.
We were recommended to try the special that day, which was pork belly with a butterbean stew. While not usually a fan of pork belly (is it just me who finds it too fatty?!) the combination of flavours worked really well, and I didn't have any trouble polishing off the crackling!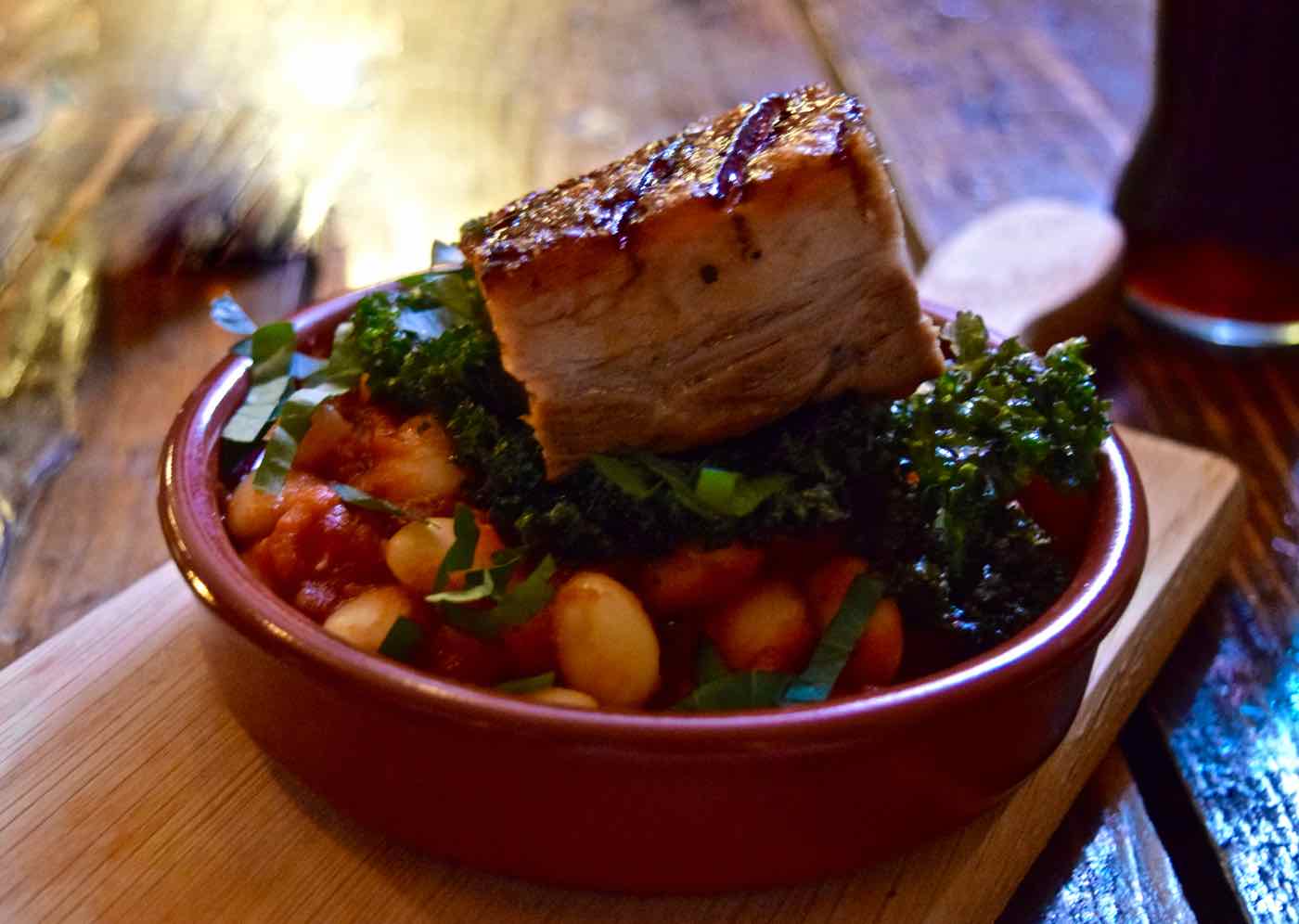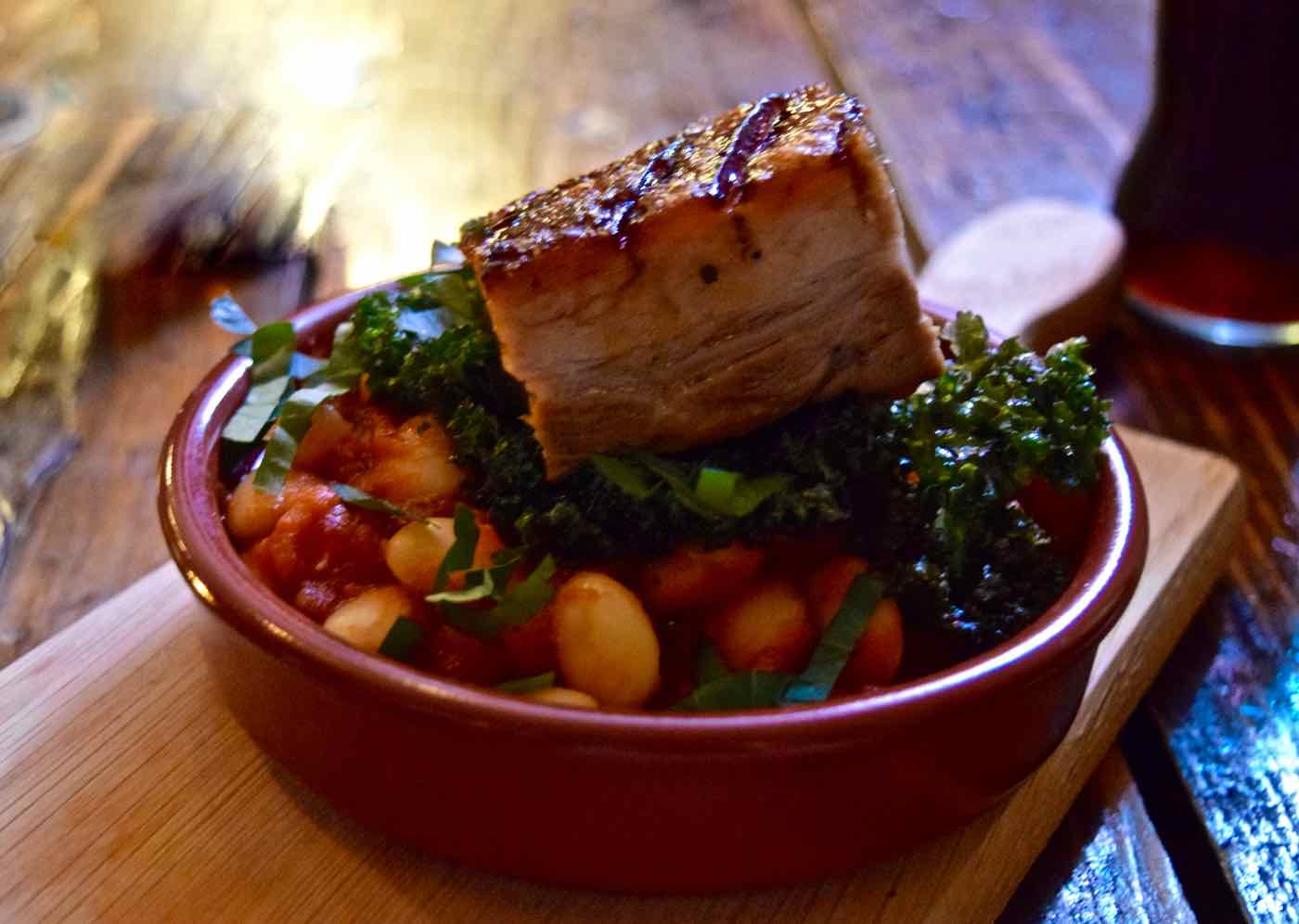 The Mac n'Cheese balls were crispy and delicious! A reinvention of the classic, and wow did they work well with the spicy arrabbiata sauce.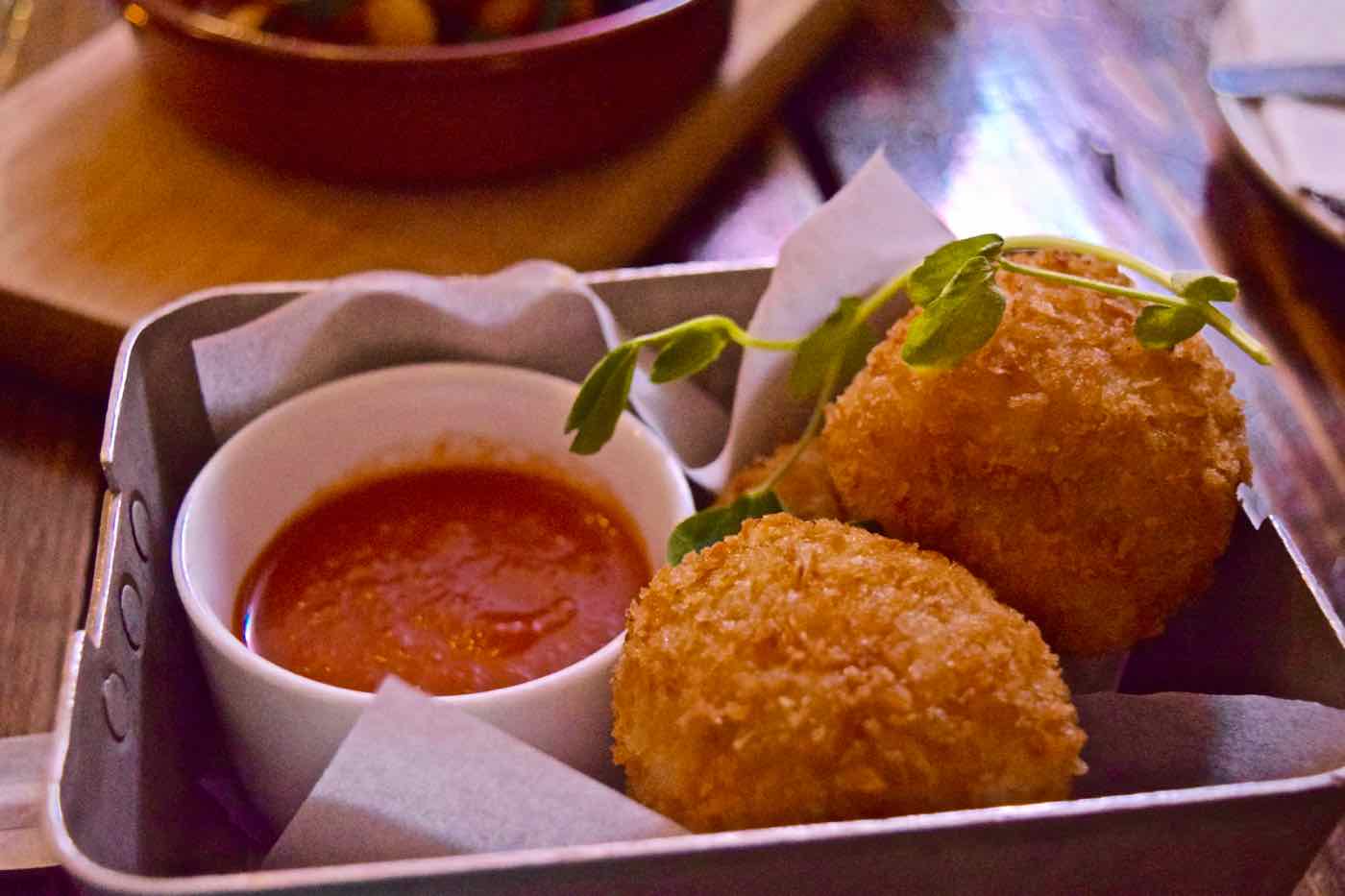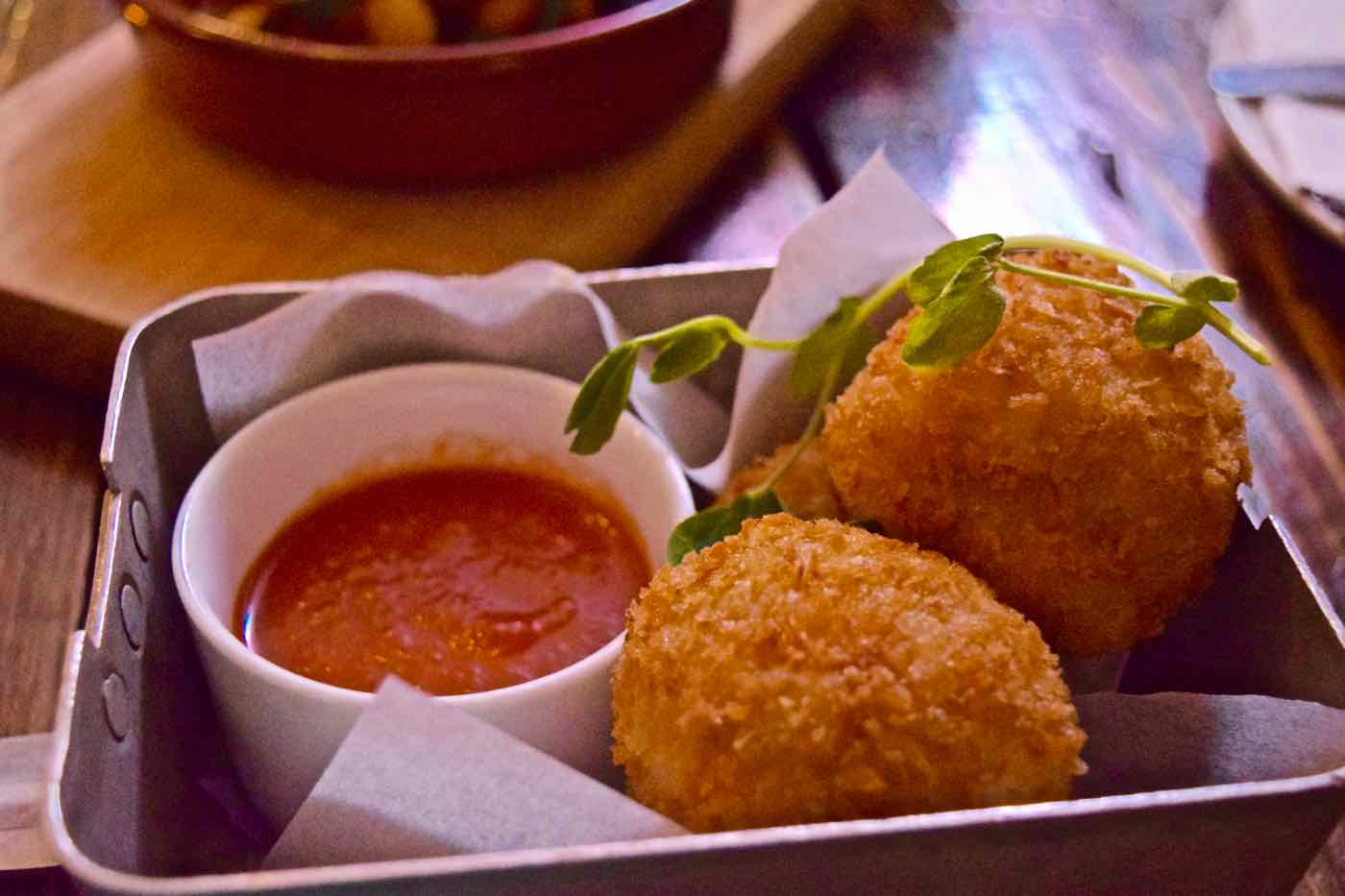 The onion rings and seasonal slaw salad were also tasty, and I loved the autumnal beetroot, pea and broccoli salad. While some of this may sound like 'pub grub', it wasn't! It was on another level – exciting flavours, perfect batter, rich sauces and winning combos. The grazing menu was the perfect accompaniment for a night of drinks with friends.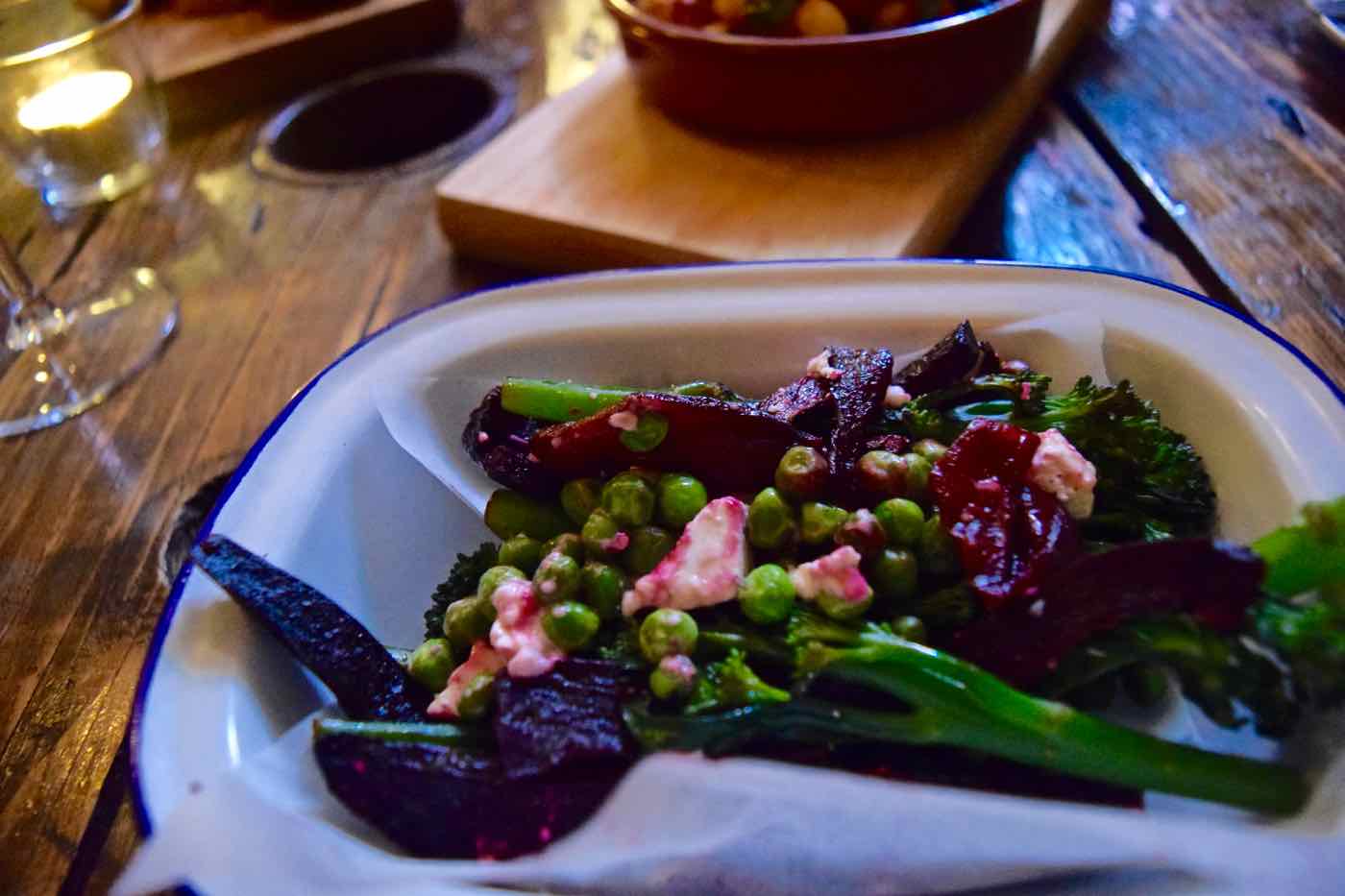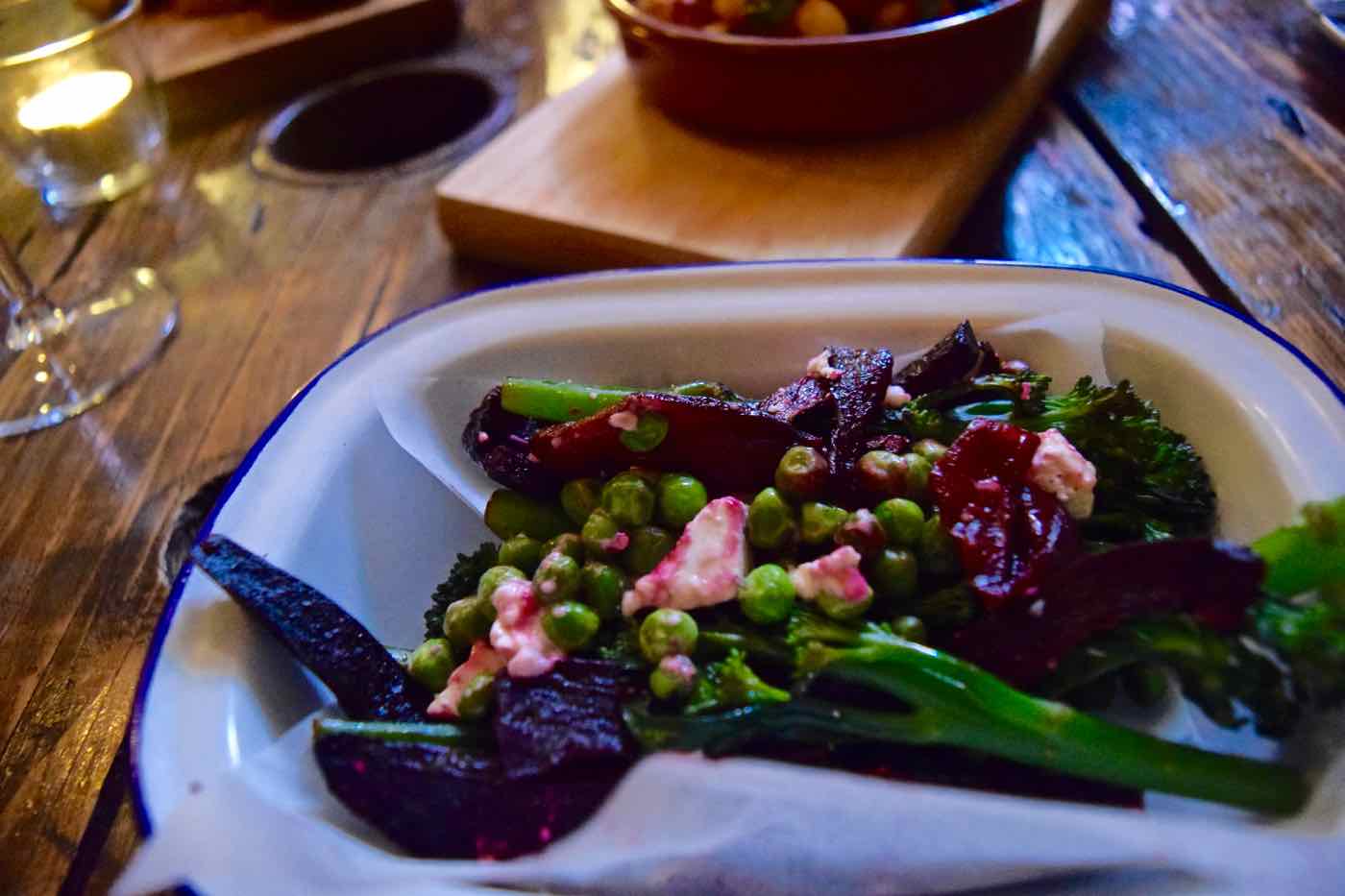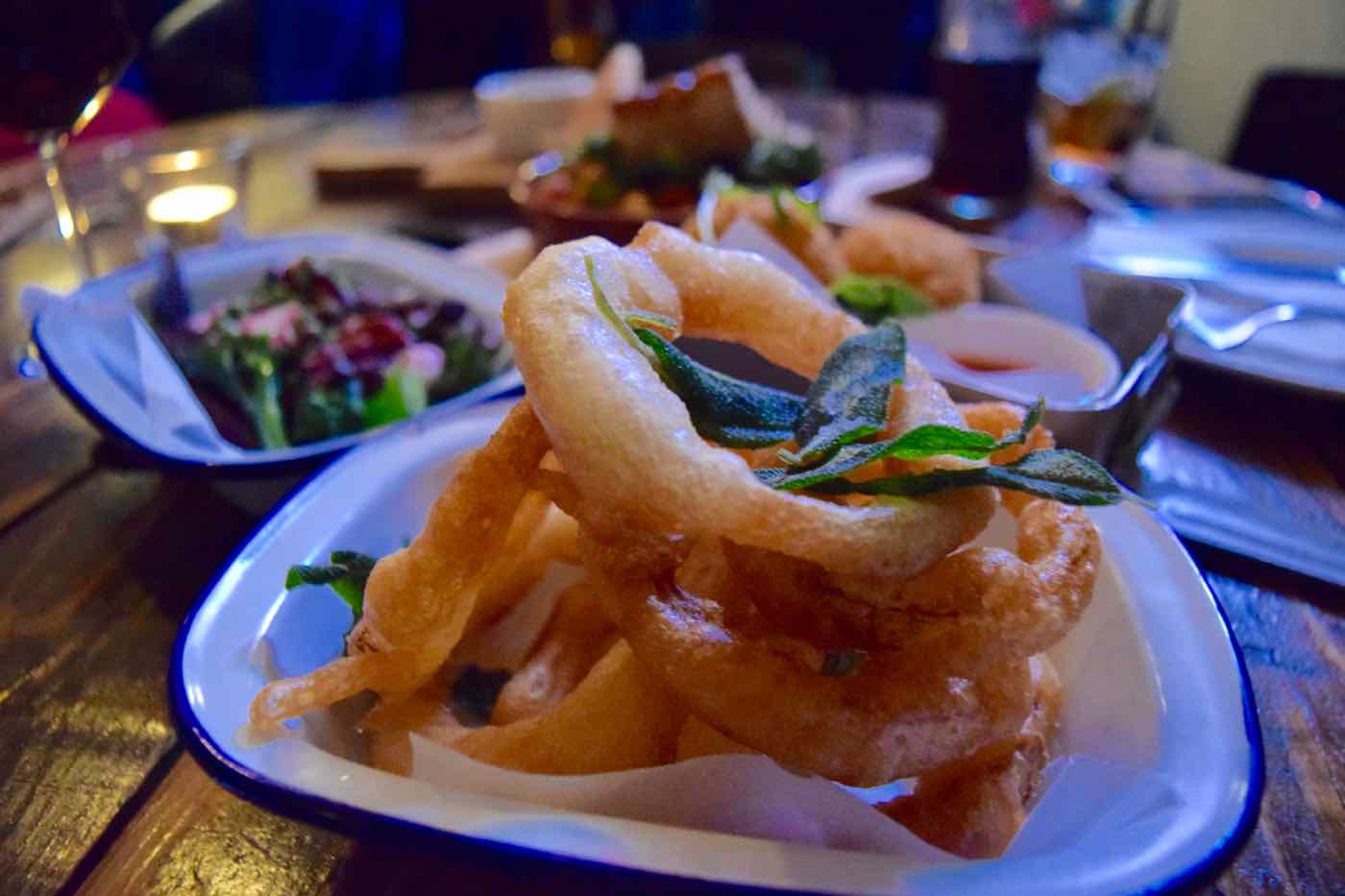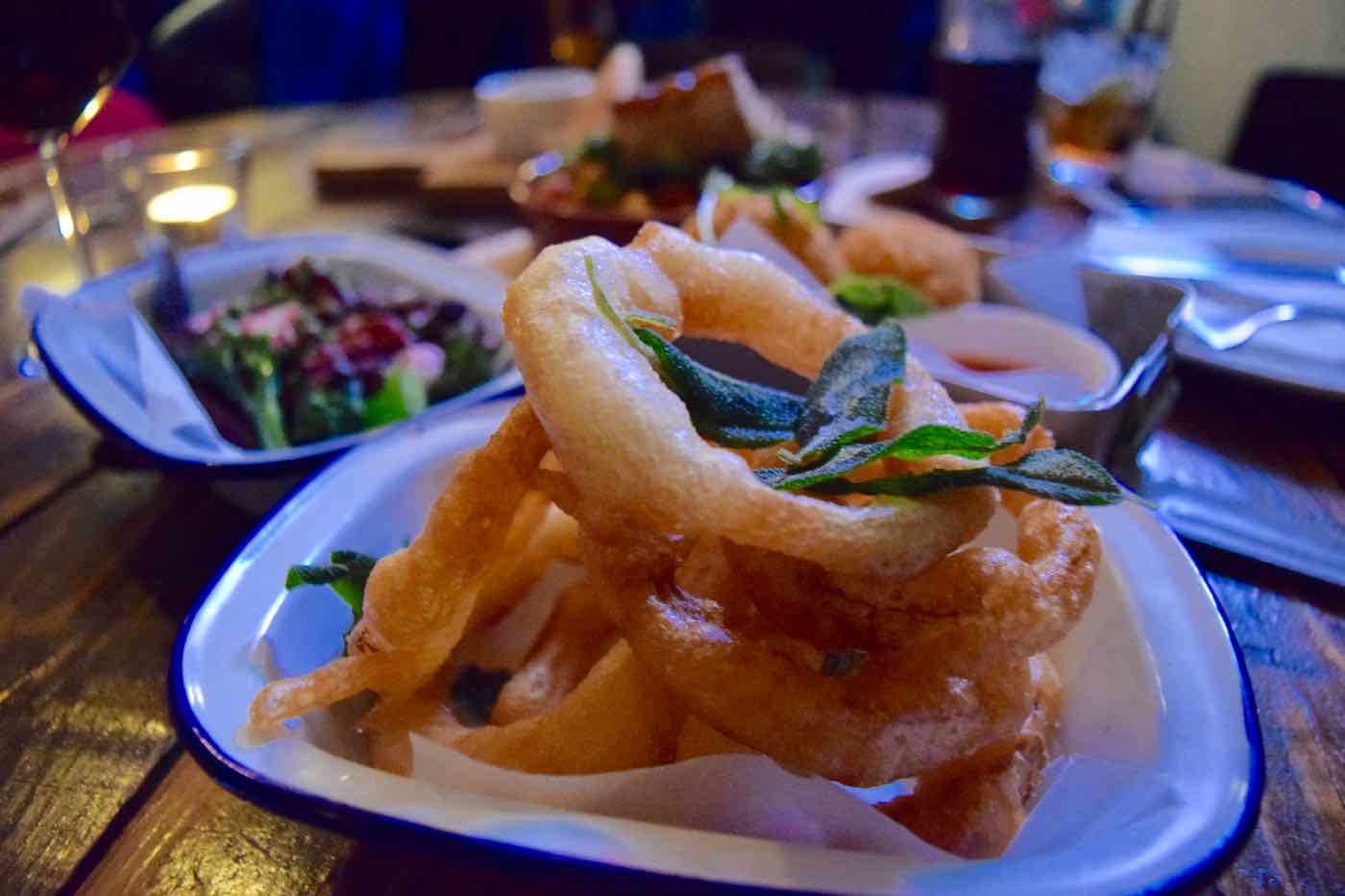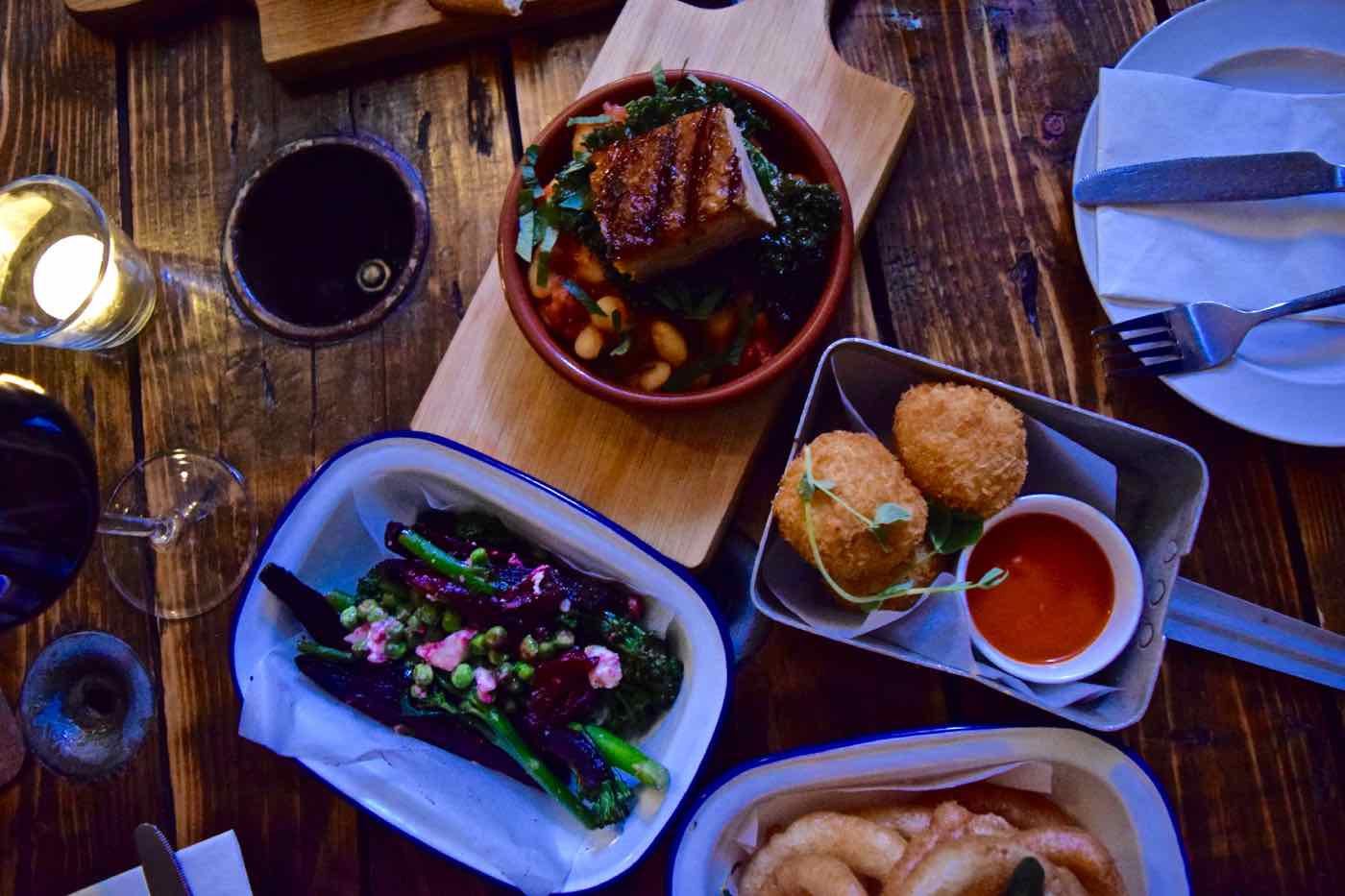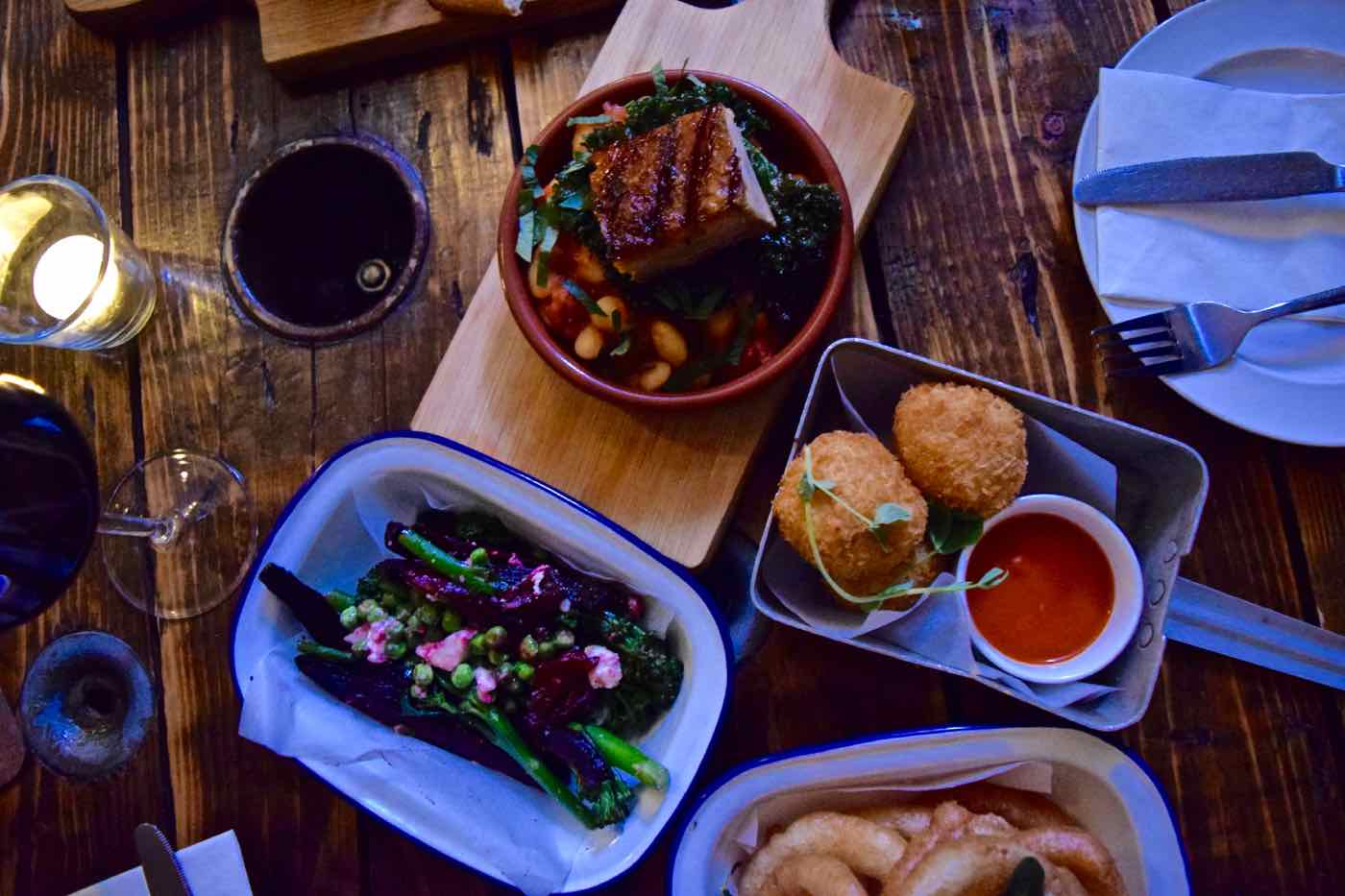 Sadly not a beer drinker, the large selection of American, British and European craft keg brews was rather lost on me… but the merlot was delicious!
I loved the vibe in Junkyard. It had a genuine neighbourhood feel. Groups of friends gathered there for a good catch up… not wild, rowdy, or out of hand. I also enjoyed the quirky touches throughout, from the neon signs to the barmen's T shirts scrawled with the word 'Junkie' on the back!
A selection of plates with drinks (for two) approx. £30. Find out more about Junkyard here.
Thanks to Experience Nottinghamshire for inviting me to explore their city.