From intimate maisons to opulent palaces and modern abodes, these romantic hotels in Paris are ideal for a special city break!
Planning a romantic getaway in Paris? The spectacular 'city of lights' is a wonderful place for lovers to escape to for a memorable weekend. Paris can be an expensive place at times, but thankfully, you can still find affordable and romantic accommodation options hidden away among the city's most famous arrondissements.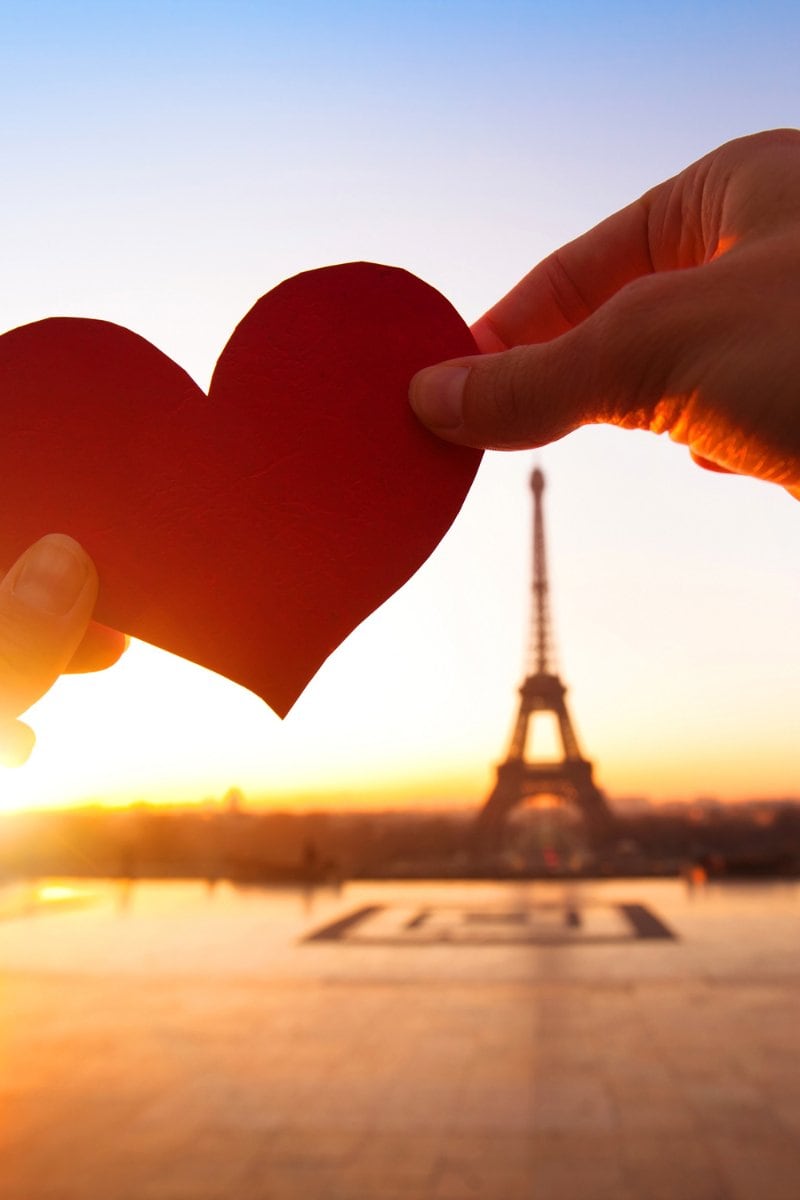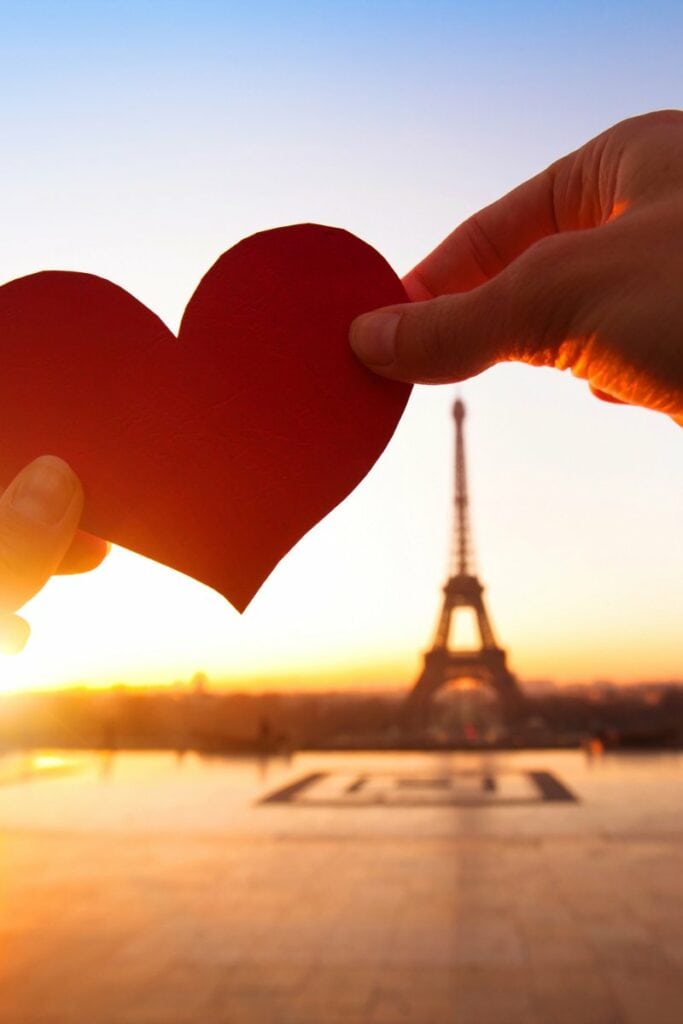 Once there, you'll discover all sorts of intimate places to visit with your loved one. From corner cafés and candle-lit bistros, to a vibrant and eclectic nightlife scene. And, after all, it is Paris, so you'll always have the option of canoodling by the Seine, taking in a show at Le Moulin Rouge, or snapping romantic selfies in front of the Eiffel Tower!
Plus, it's one of the best cities in the world for food! If you're wondering where to book for a special meal, save my guide to the best restaurants in Paris with a view. How about toasting your romantic break with a glass of red and a delicious steak-frites, accompanied by an Eiffel Tower backdrop?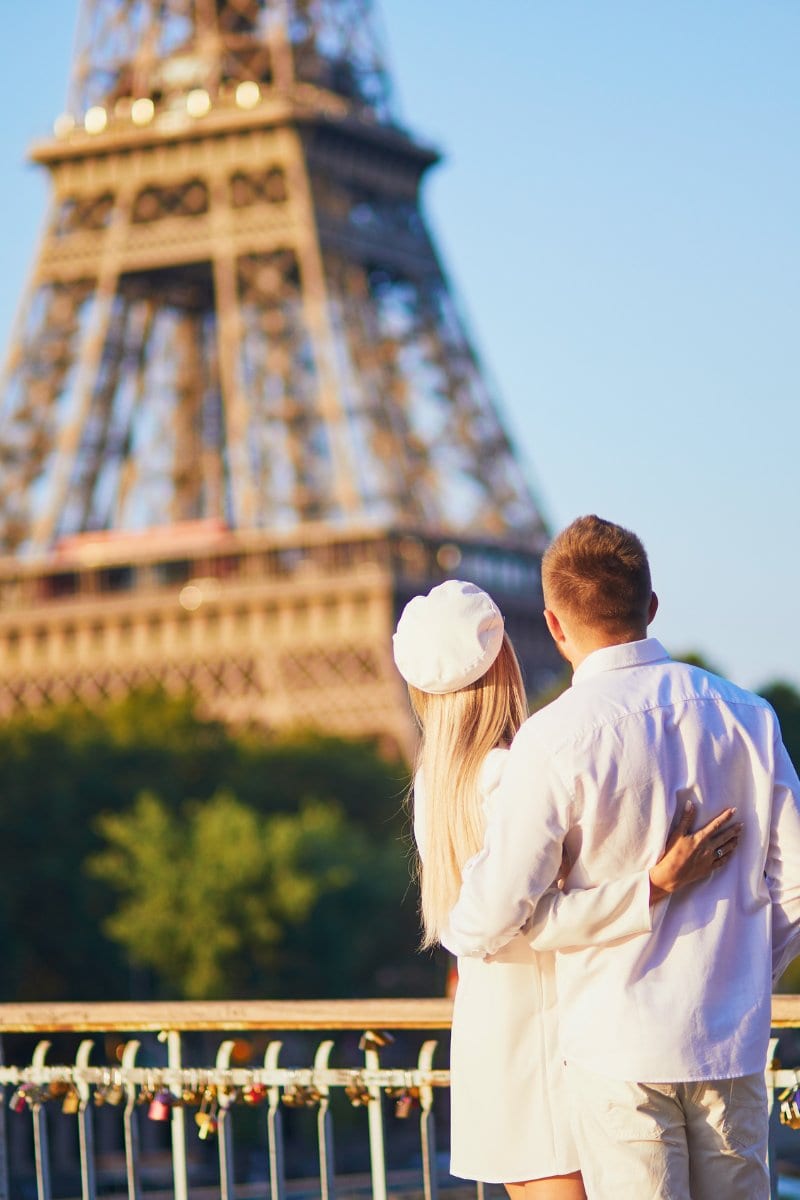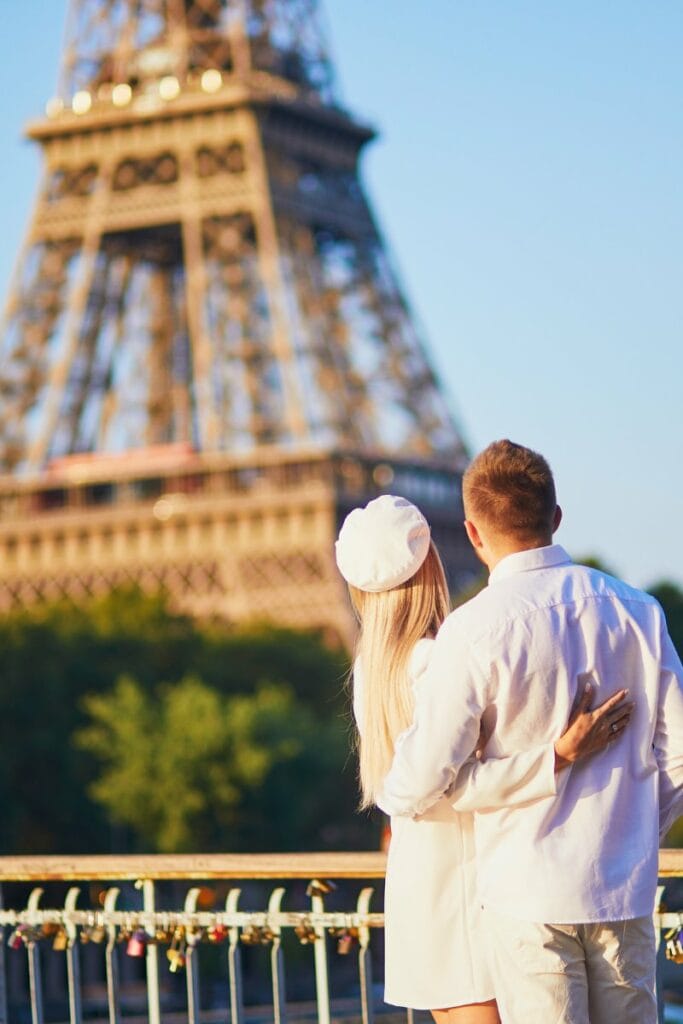 So whether you're looking for a boutique hotel for a honeymoon (or perhaps a place to pop the question), a quaint little back street pied-à-terre for a romantic getaway, or a high-tech couple's retreat, I hope this guide helps you to find the perfect place for your romantic Paris rendezvous. Vive l'amour!
---
18 Most Romantic Hotels In Paris
Do you and your love deserve spoiling? Of course you do! And this early 20th-century mansion tucked away near the Champs-Elysees, is the place to indulge. With an interior designed by Jarques Garcia (whose contemporary flourishes are favourites among the Parisian glitterati), you'll feel relaxed from the moment you check in.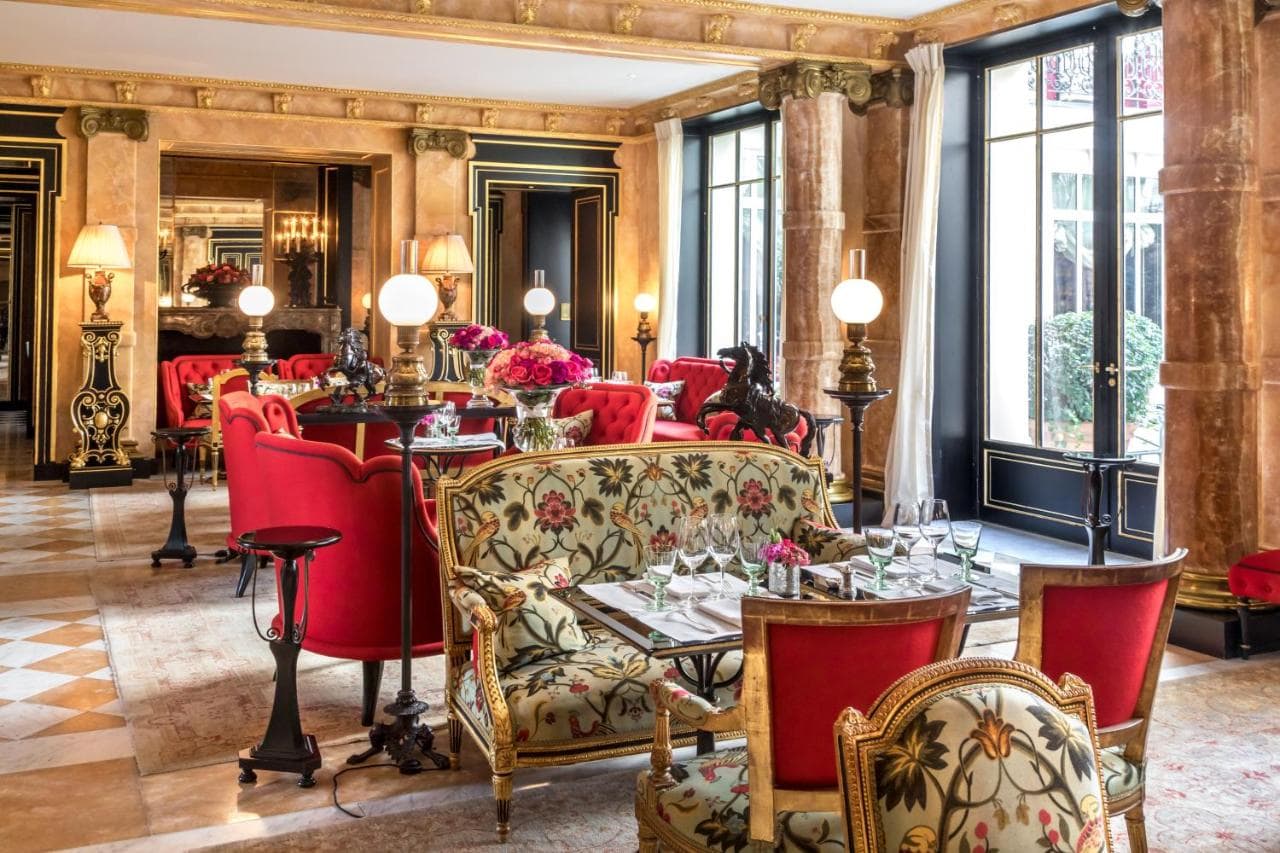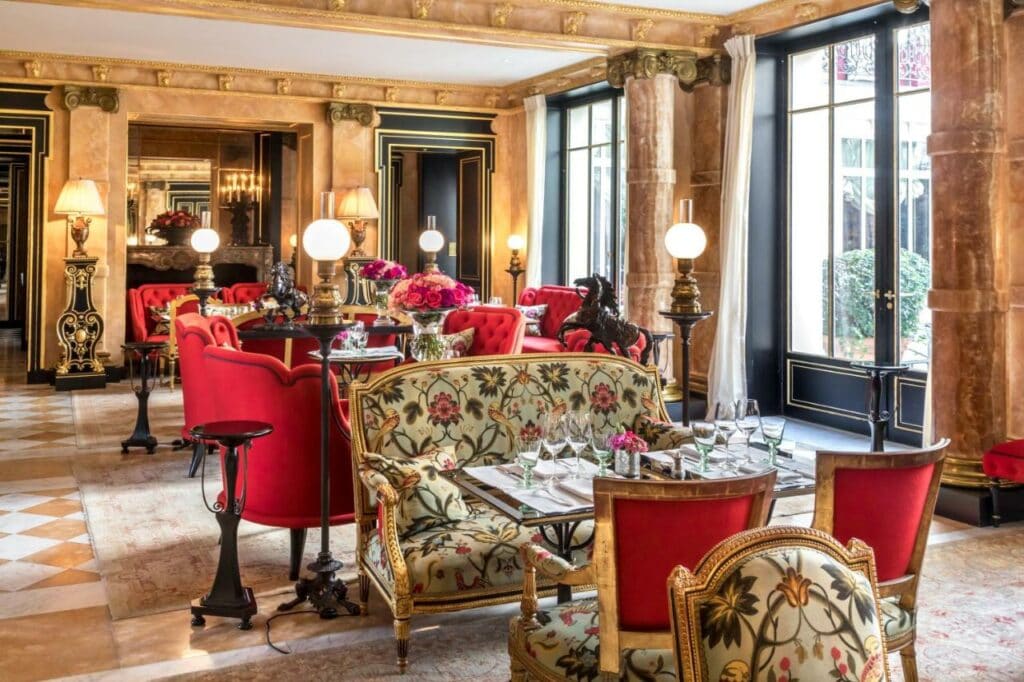 Most of the hotel's suites feature private terraces or wrought iron balconies. How about relaxing together with a nightcap after a day of wandering the charming streets of the area, or strolling hand-in-hand around the Square Marigny opposite the hotel?
And if by chance, you are looking for a location to ask an important question, a moonlit Paris balcony at La Réserve Hotel might be the perfect place!
Looking for one of the best honeymoon hotels in Paris? I'd recommend this iconic, neo-Classical chateau located in the very exclusive 16th Arrondissement. It's just a stone's throw from the Arc de Triomphe.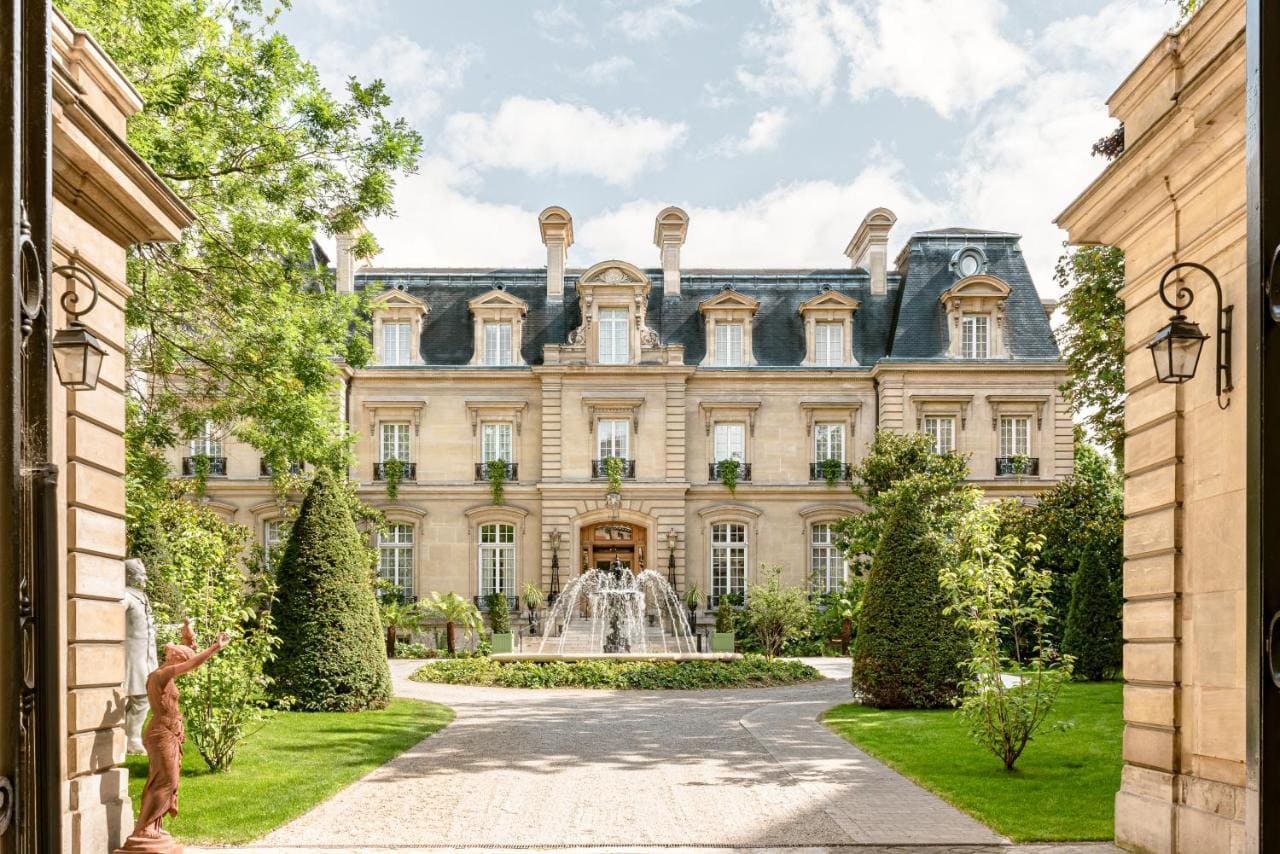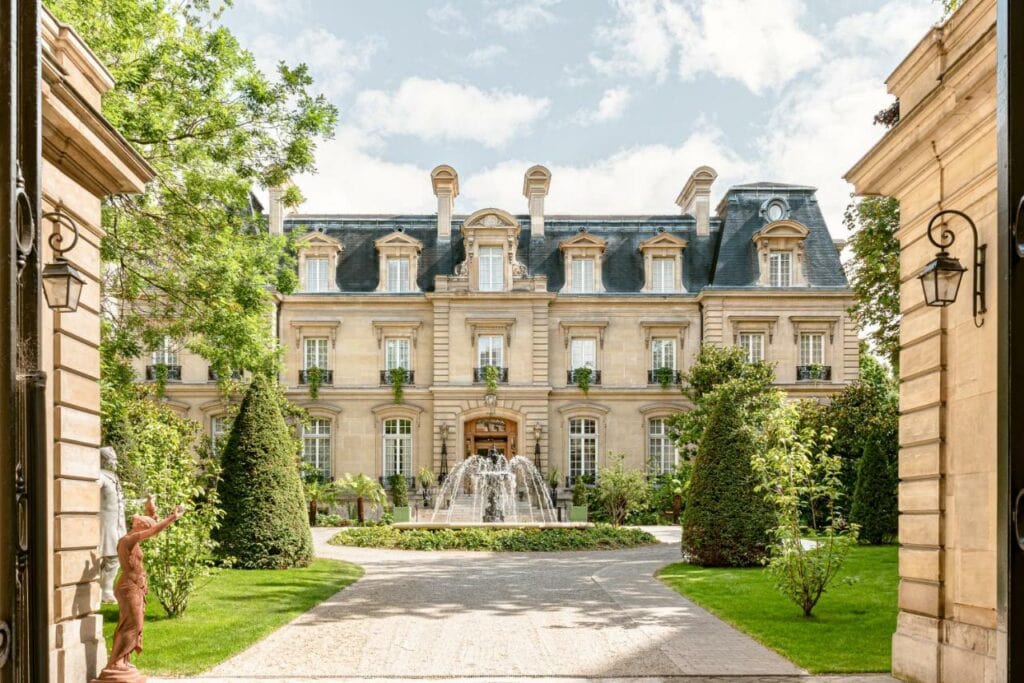 You and your significant other could make a grand entrance in its marble galleries, rendezvous amid the greenery of its bars and courtyards, and then withdraw to the elegant luxury of your room.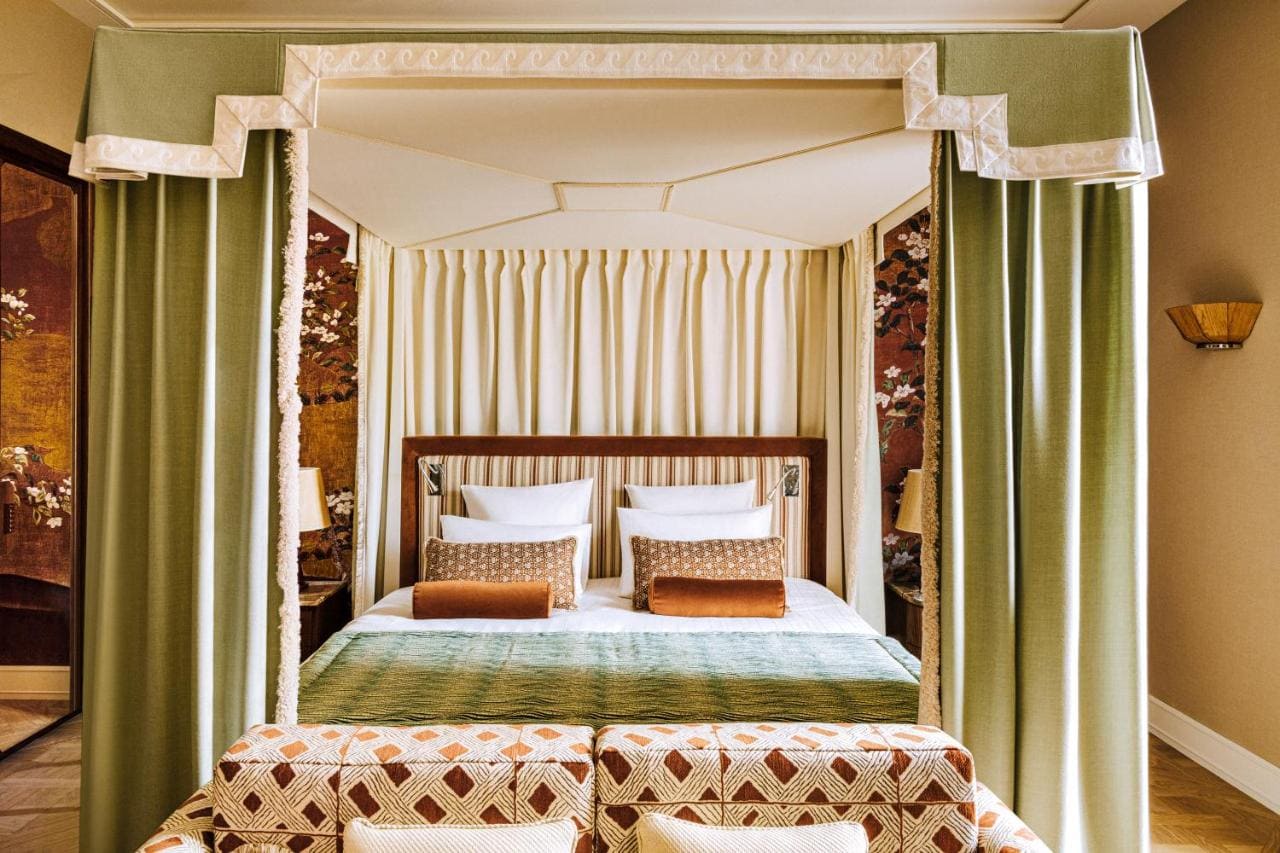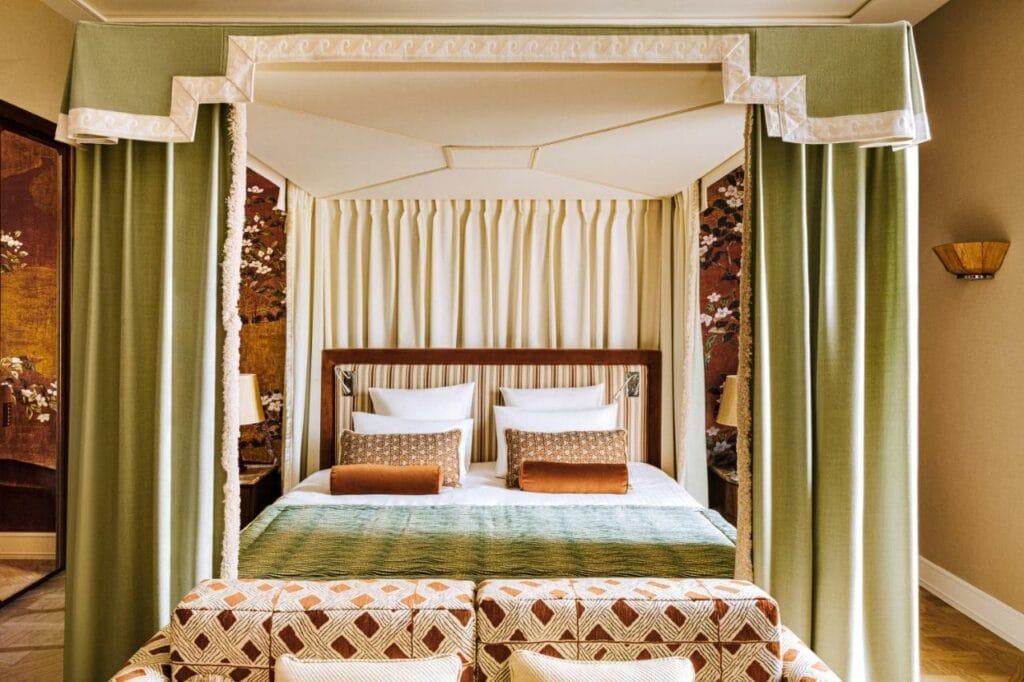 The hotel's 22 rooms and 26 suites are decked out as if they were guest rooms in the home of a bohemian French collector of fine things. I particularly love the Art Deco rooms, but if your taste is for a more antique feel you'll find rooms adorned with 18th-century floral patterns, Versailles parquet floors, and Iranian carpets. Sip a glass of wine in the grand library before ascending the stairs to your heavenly boudoir! You'll definitely feel like a king or queen when you stay here!
If you and your partner are craving the finer things in life, definitely consider staying at Hôtel Plaza Athénée. This is out and out five-star luxury! We're talking a top spa, a choice of five gastronomic restaurants, expert mixologists in the cocktail bar.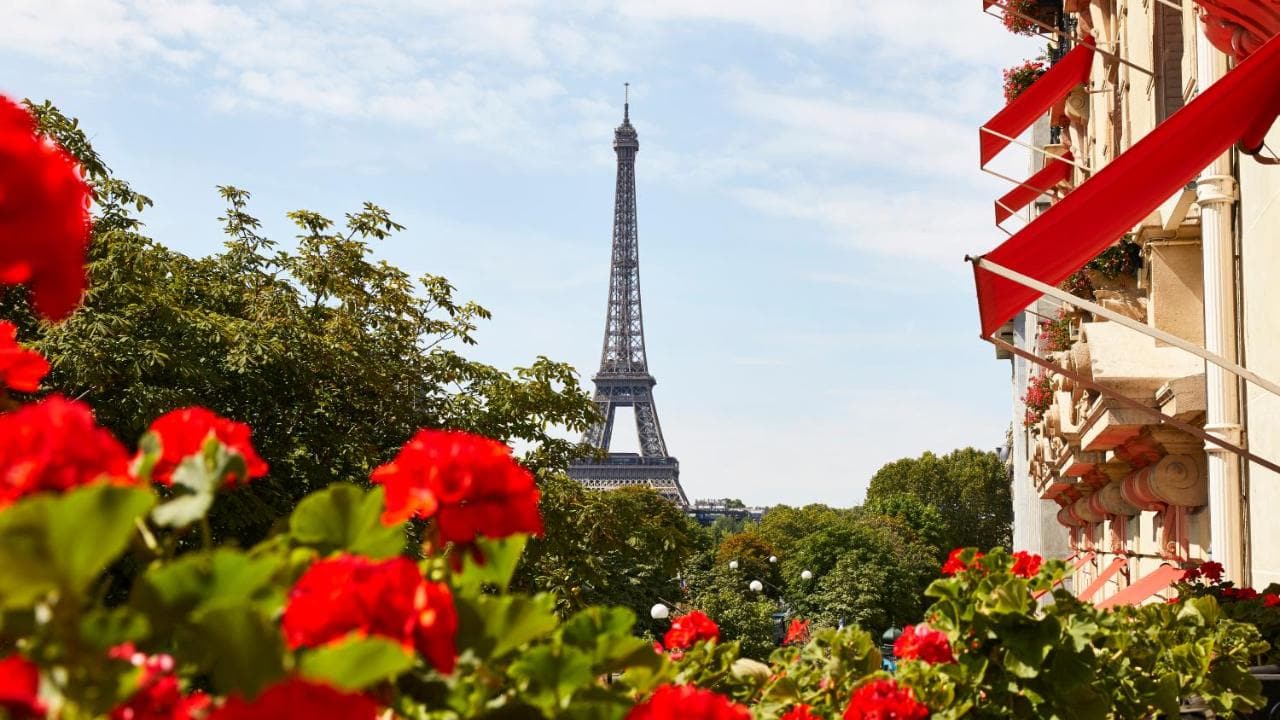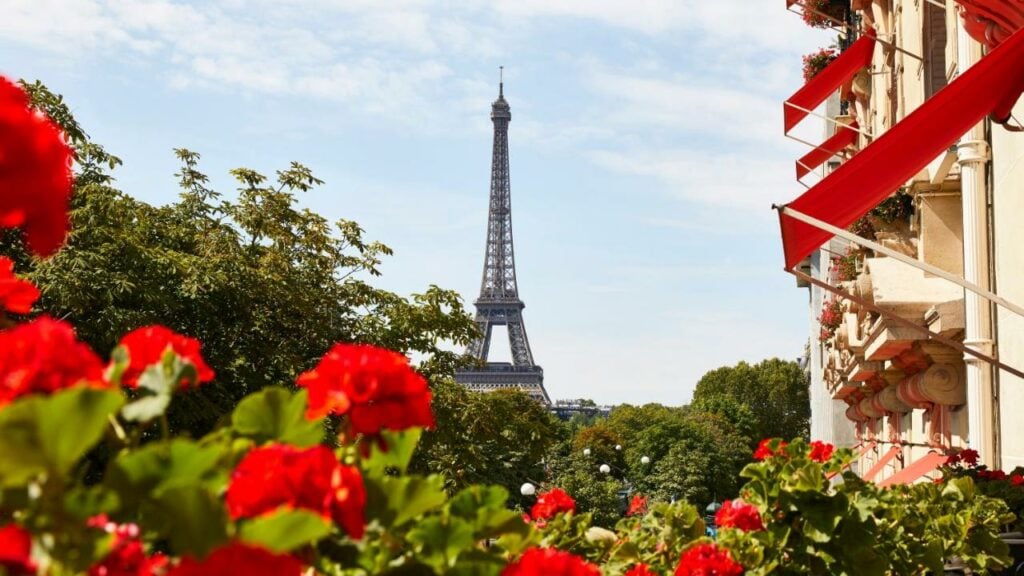 In terms of the rooms, take your pick from beautiful doubles, chic suites, or if you're really splashing out, you could blow your budget on one of the presidential suites.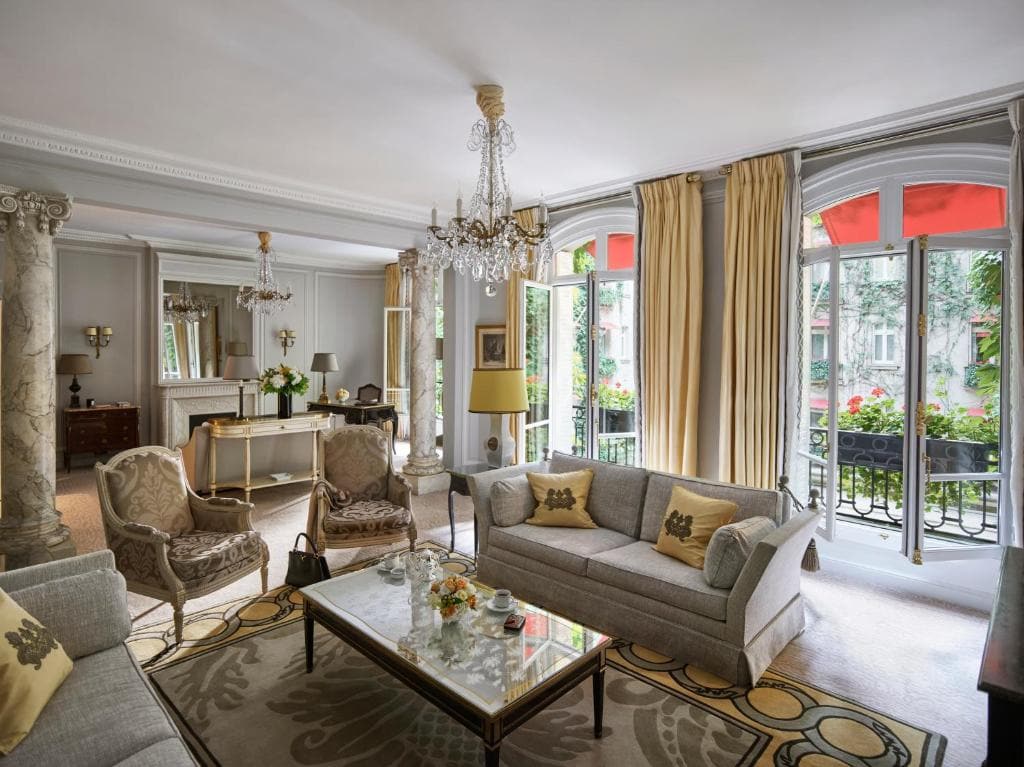 This hotel is just a 5-minute walk from the Champs Elysées (and is a hotel with views of the Eiffel Tower) so you'll be moments from all the Paris sights!
For a romantic getaway, this is my favourite of all the luxury hotels in Paris. The eight different rooms have names such as "Passion" and "Boudoir". Each evokes a distinct ambience with mood lighting, smart technology and double Jacuzzi tubs.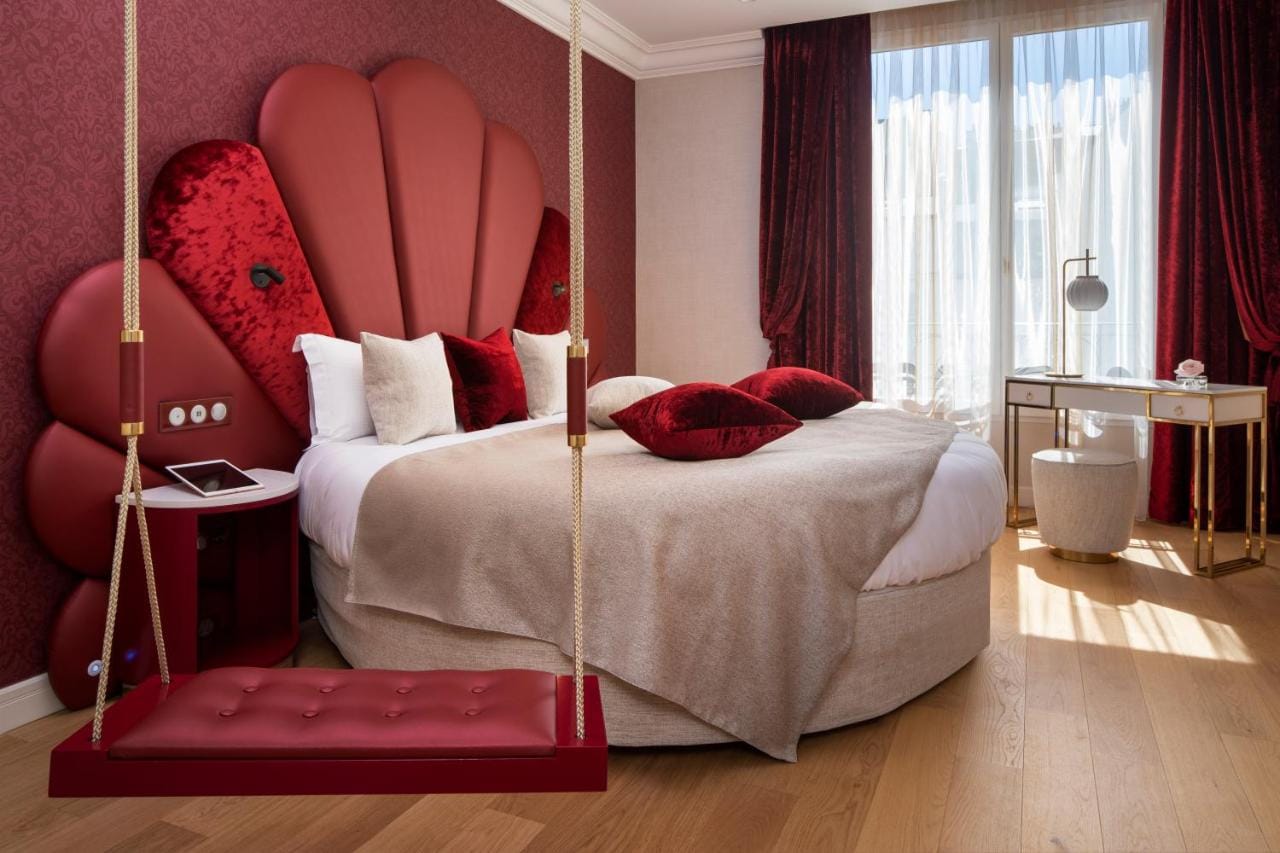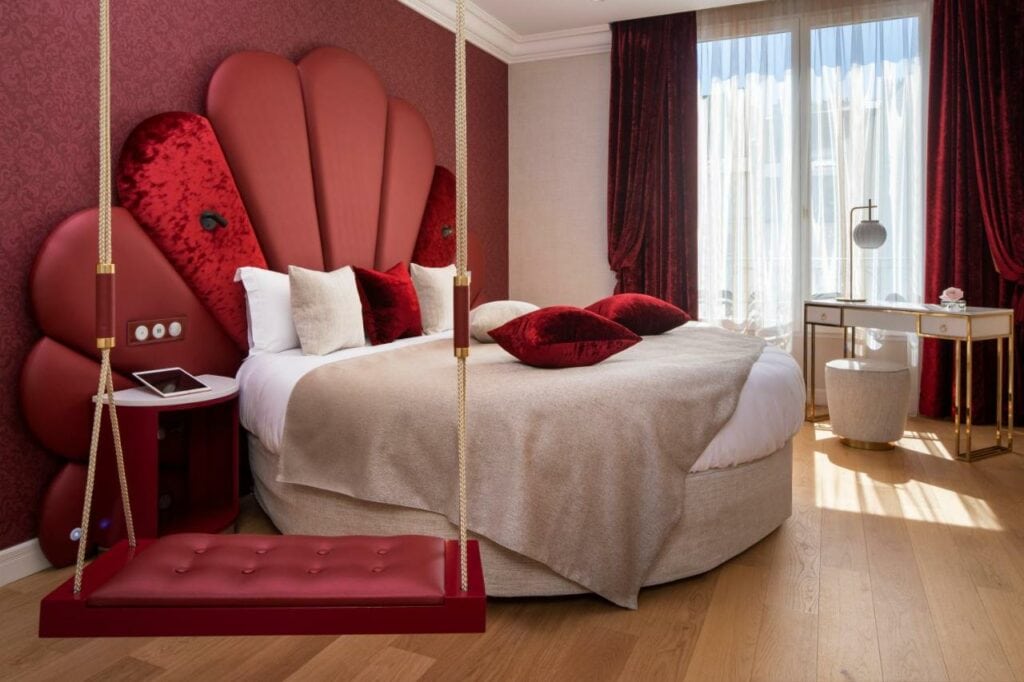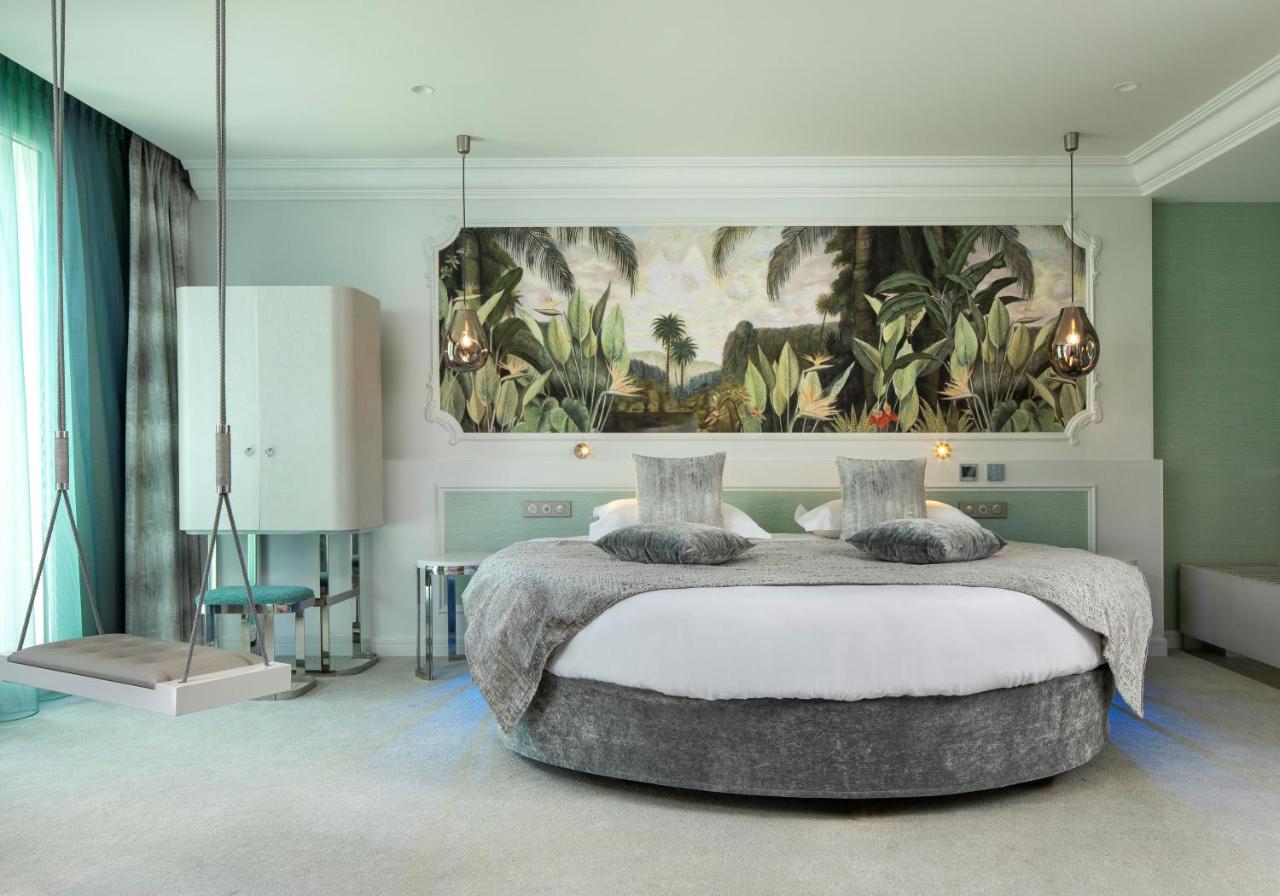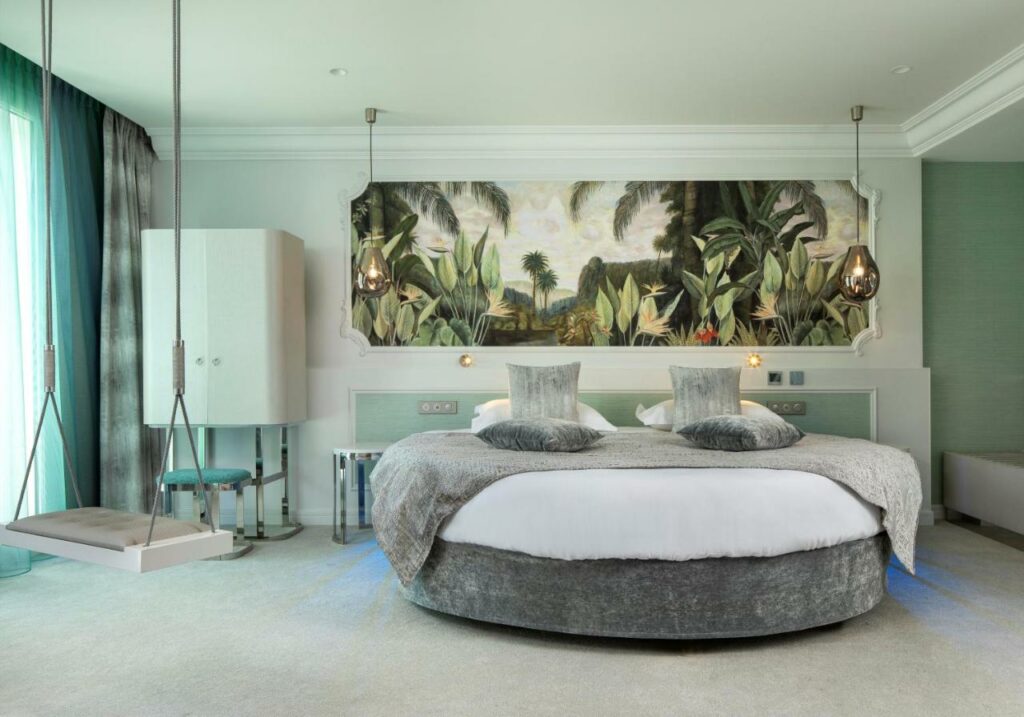 You'll have access to the hotel's luxurious spa which includes a 36-foot indoor swimming pool, a steam room, salt cave, and sensory sky showers. Located on the edge of the chic and bohemian Batignolles District, you'll find plenty of nearby cafés and restaurants where you and your love can sip wine, grab a bite to eat, or just soak up the Parisian lifestyle.
Bright, airy rooms are the signature of this quiet and understated hotel located in the heart of Paris' central historic district. If you're looking for a snuggly base from which to set out and explore the city of lights, this is it!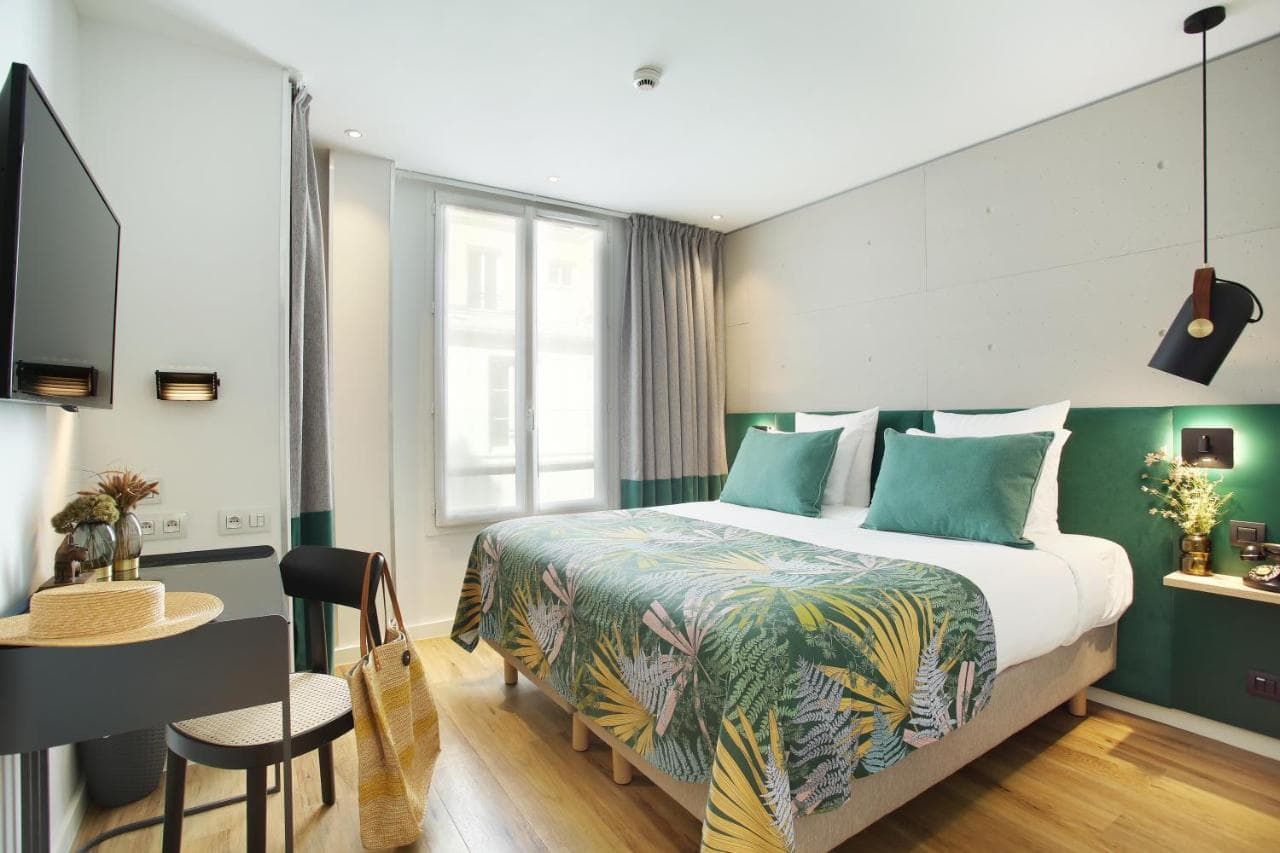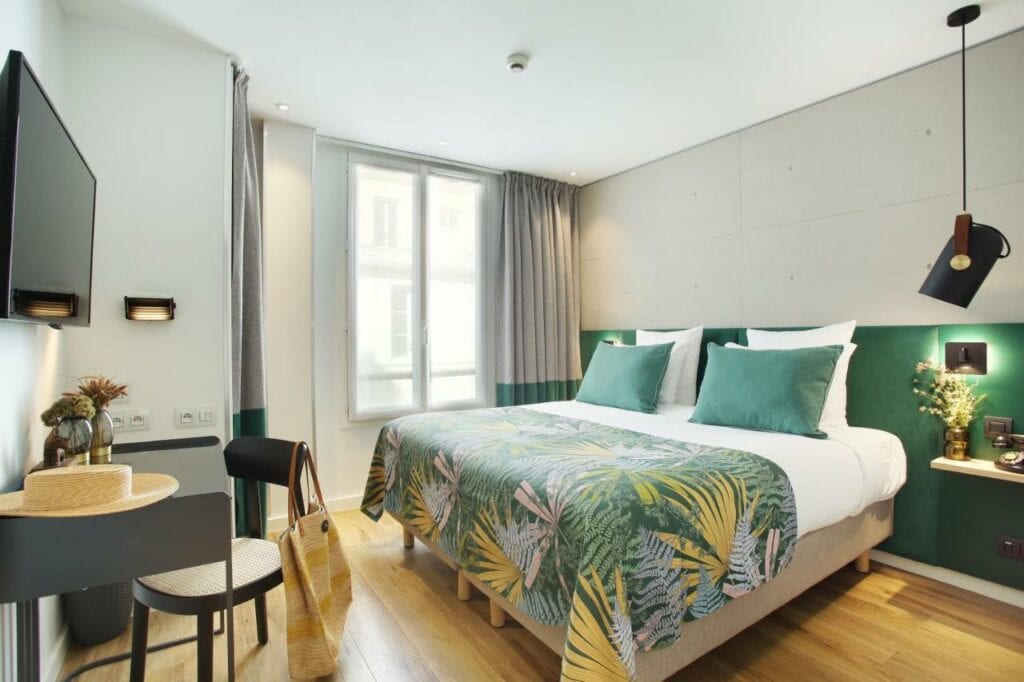 A minute's walk in any direction will put you amid some of the city's most iconic sights. There are plenty of great restaurants and cafés in this part of the city. Plus, the hotel is in an ideal location to easily scurry back to the comfort of your room for a rest (or whatever!) when you get tired of sightseeing.
Ooh la la! This seductive little pied-a-terre started life as a "house of pleasure" operated by a mistress called Madame Souquet: hence the name. Opened as a five-star boutique hotel in 2016, this place consistently receives rave reviews from guests.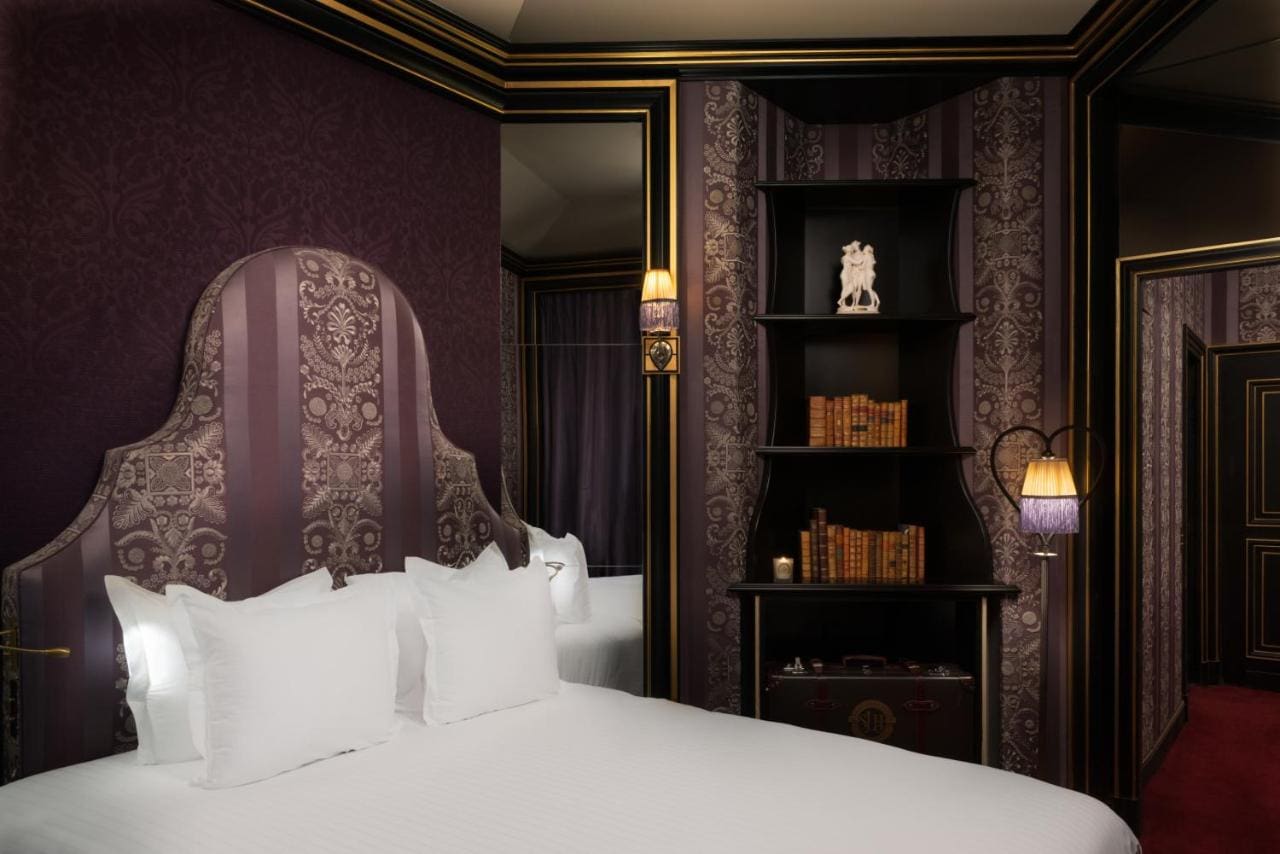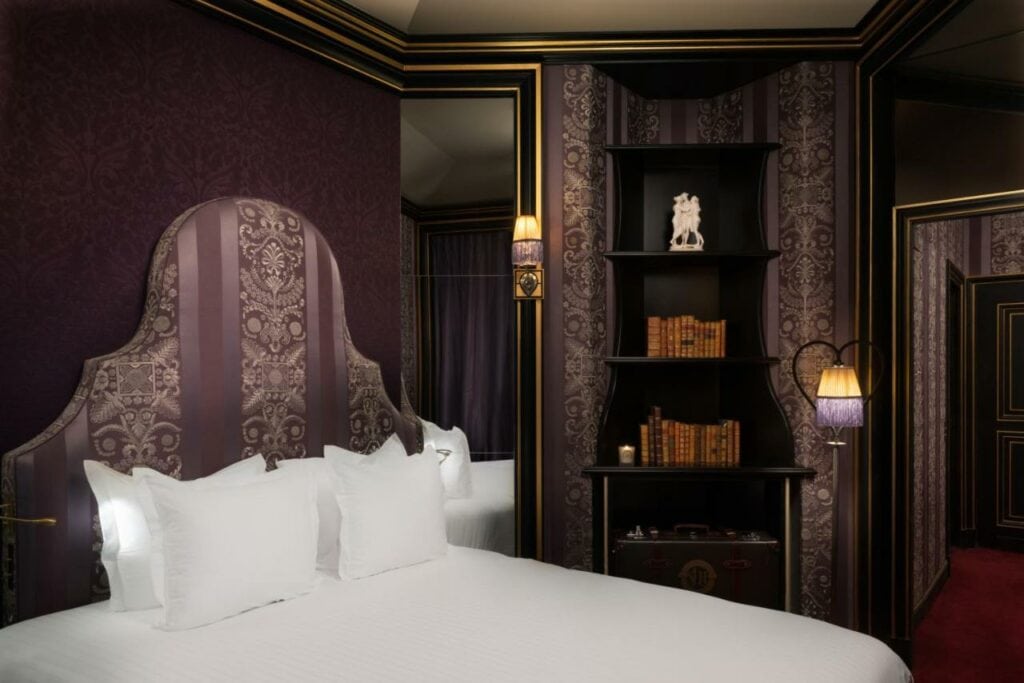 Redecorated by Jacques Garcia (famous on the Paris interiors scene) into a lavish Belle Epoque era pleasure palace, the hotel's rooms are each named after famous French courtiers, lovers and paramours. My favourite aspect of the rooms are the heart-shaped light fixtures, sensual painting and exquisitely comfortable fabrics adorning the beds.
If you're planning a luxury holiday in Paris as a couple, definitely check out the InterContinental. This five-star Paris hotel is absolutely spectacular, both inside and out.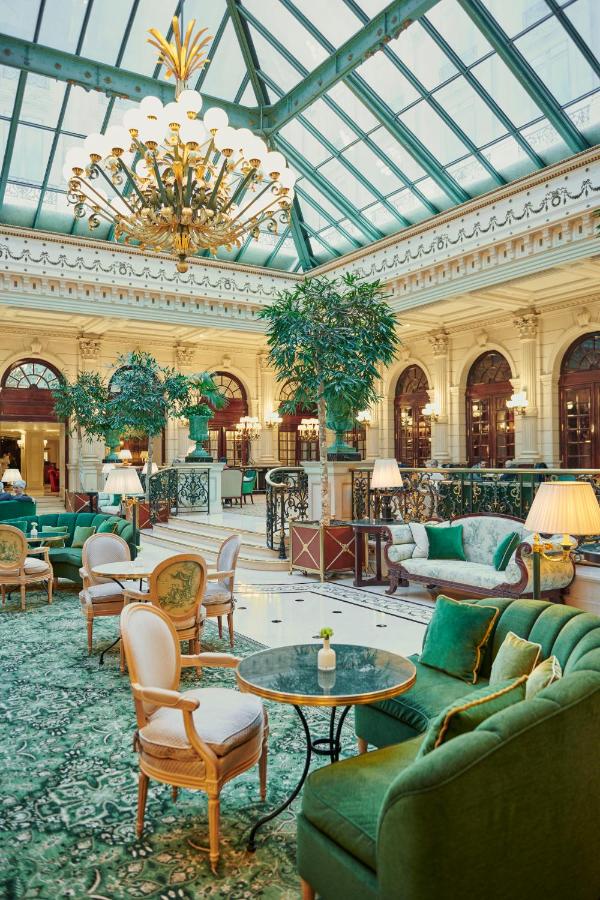 Enjoy dinner or cocktails in one of the opulent restaurant or bar areas, or relax in the comfort of your own suite. Some of the bathrooms look right out towards city skyline views, so you can kick back in the tub while soaking up the city's magic. This hotel is in an amazing central location too, moments from the Opera House and Galeries Lafayette.
While some 5-star hotels in Paris are all about tradition and elegance, Sinner opts for more of a modern touch. Located in the super-trendy Marais district, this hotel has a romantic feel, with a spa, pretty courtyard and bar.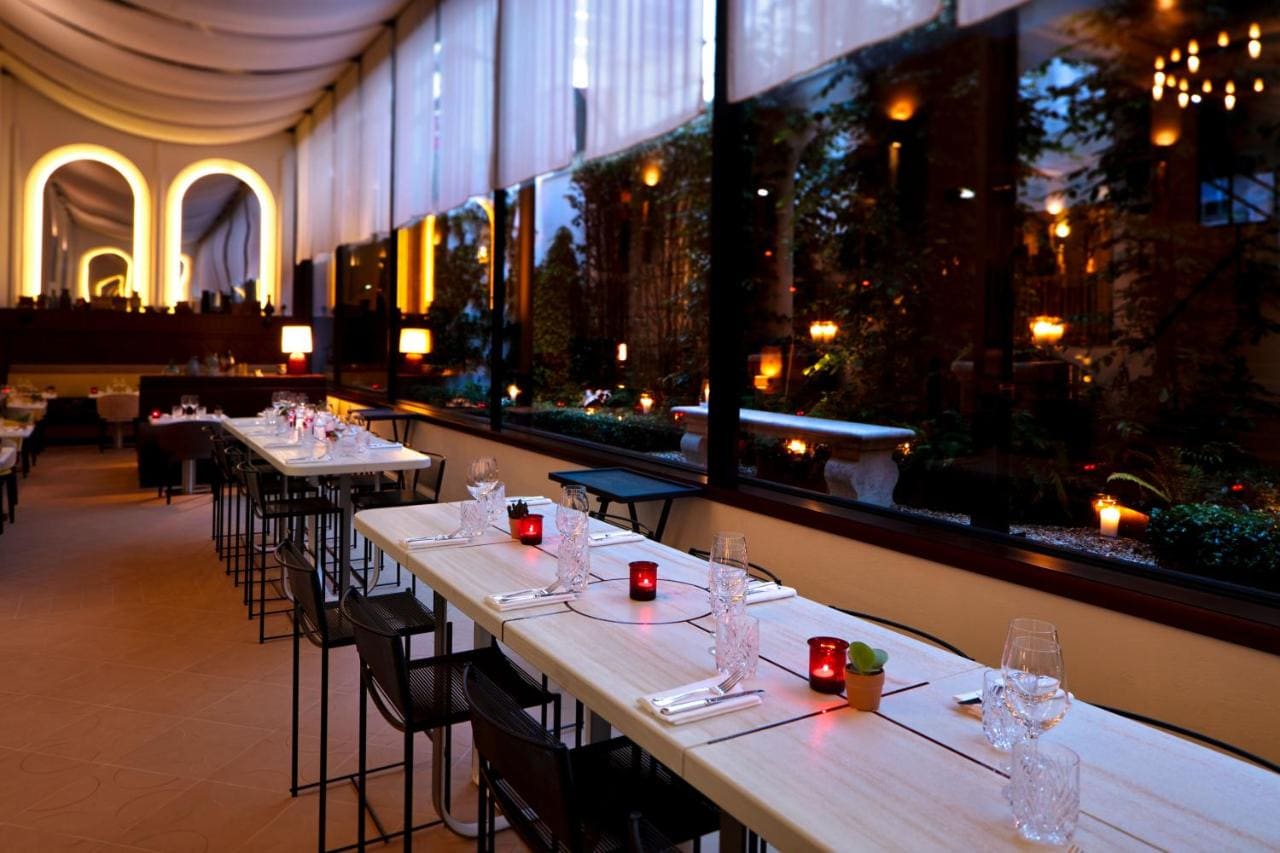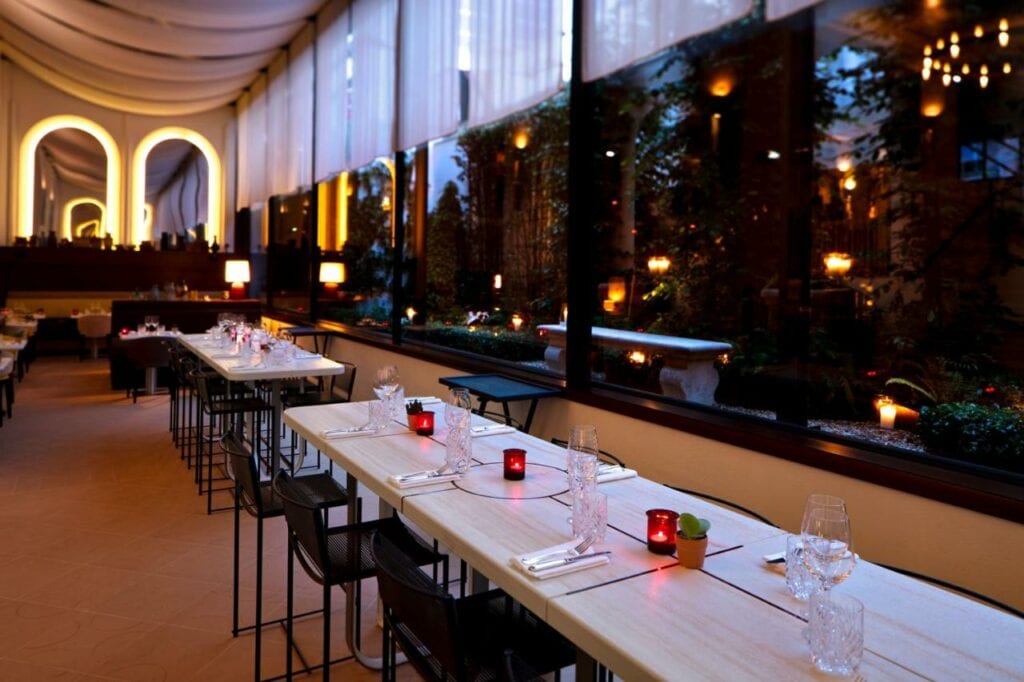 If you're looking for somewhere for a romantic dinner, the hotel's restaurant serves an interesting menu of North African and South American cuisine. There's even a secret spot known as the crypt, Illuminated by candlelight, which is ideal for exploring with your other half!
I absolutely adore this lovely hotel tucked away in the Grands Boulevards District. Dotted with clubs, cinemas and cafés, this part of Paris is perfect for strolling arm-in-arm with your lover! It's also a great area for people-watching over long, languid lunches or candle-lit dinners.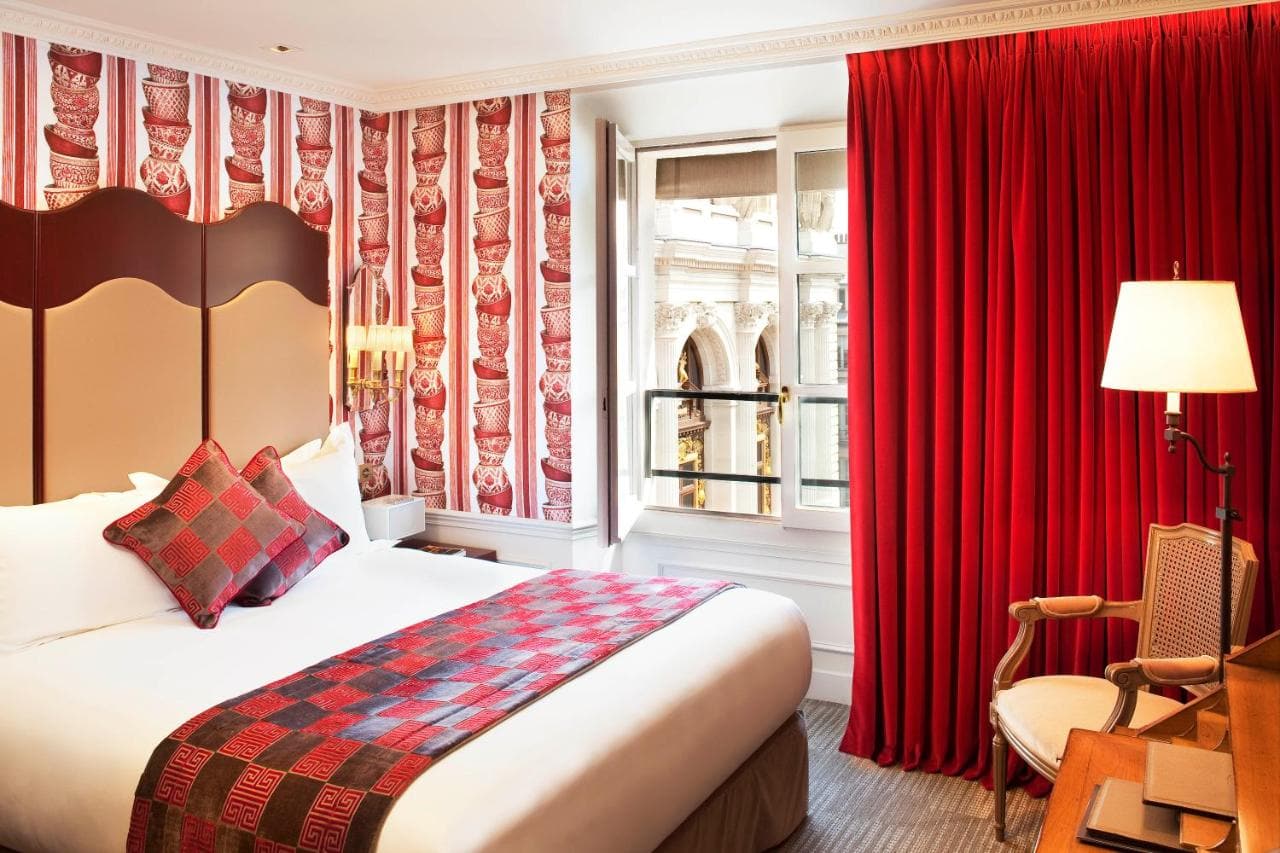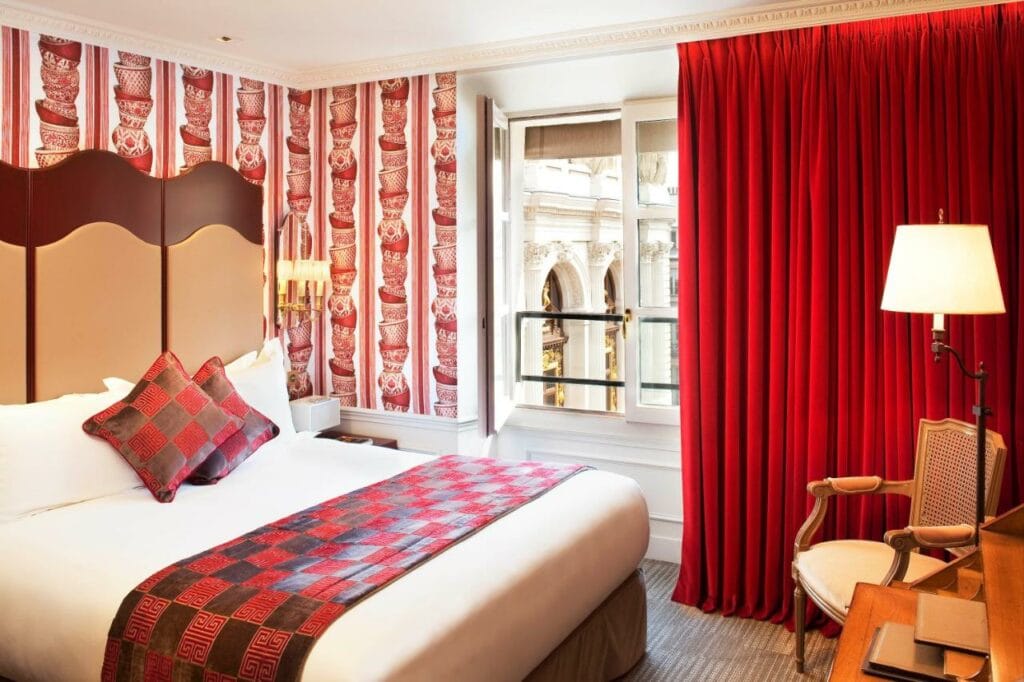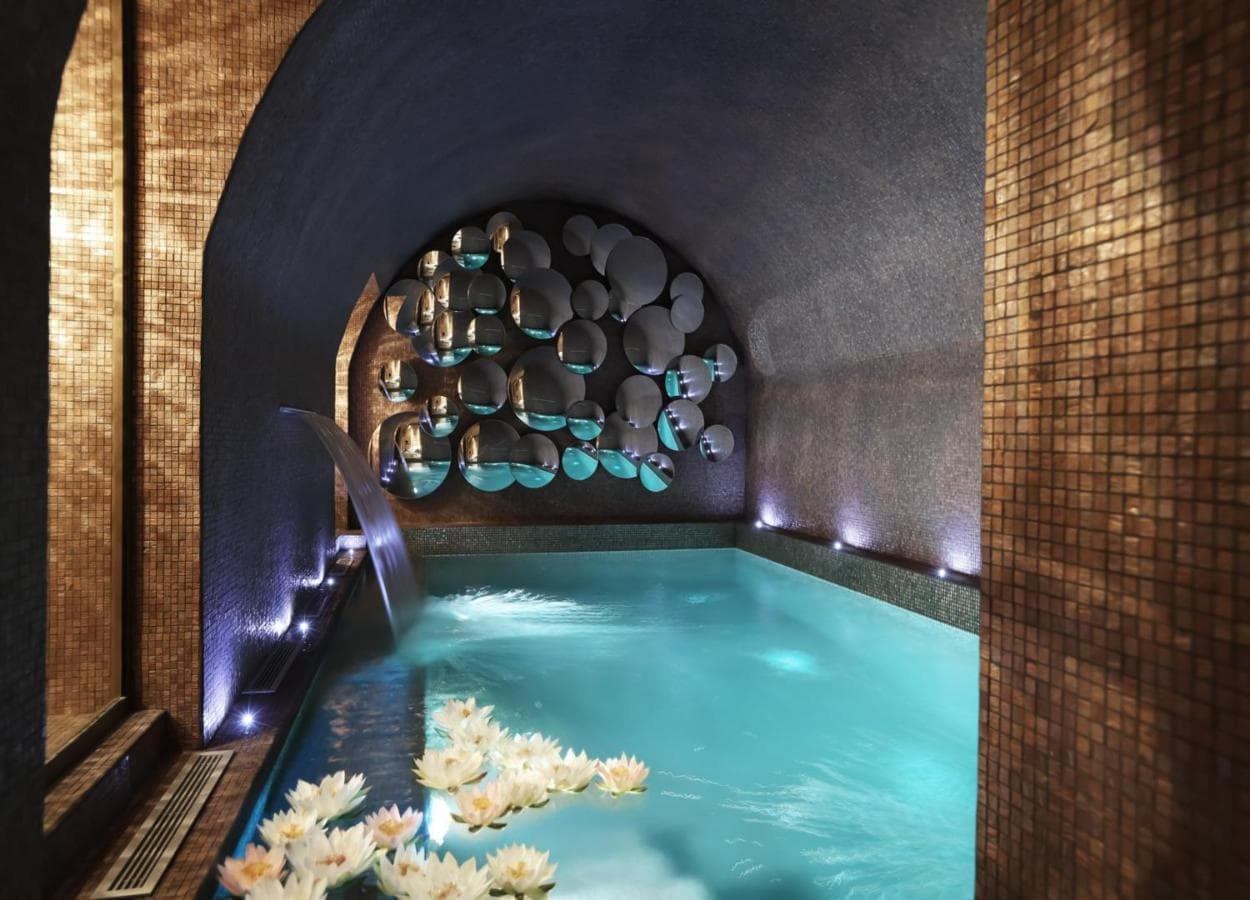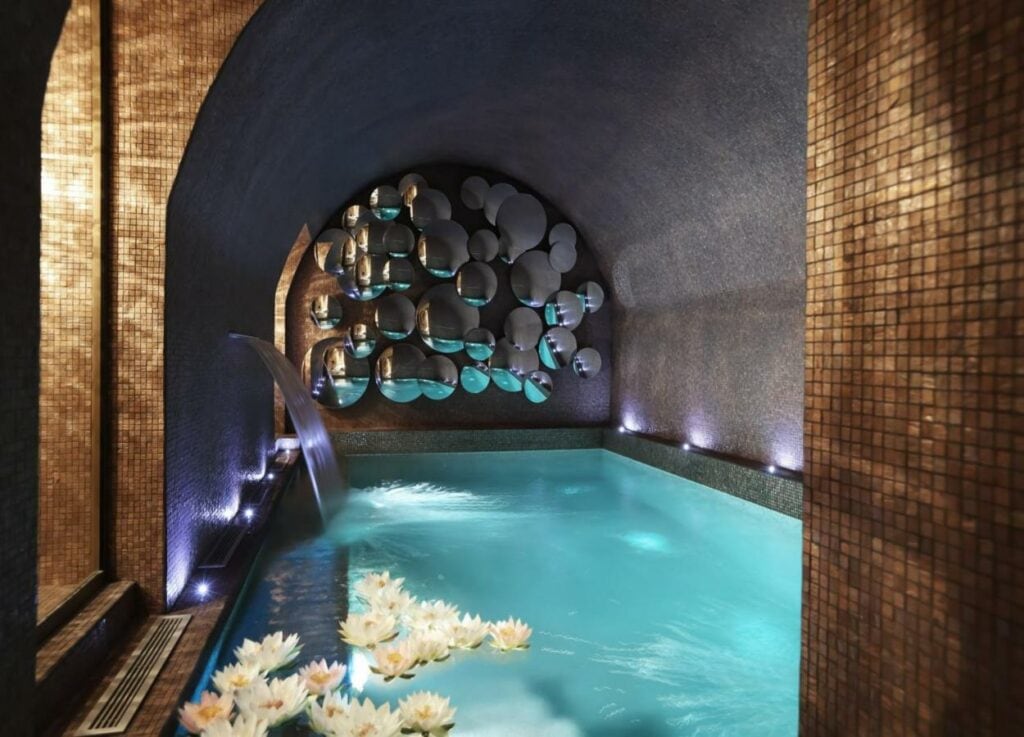 The hotel itself features intimate decor with big comfy beds and big windows to let in the bright Parisian sunlight or the moody Parisian moonlight. There's a very romantic pool too!
Taking its inspiration from Alice in Wonderland (Lapin blanc translates as white rabbit), this bright and vivid hotel is one of my favourite honeymoon hotels in Paris. The modern design perfectly compliments the more traditional atmosphere of its Latin Quarter location. This is the part of Paris where you'll find Notre Dame, the Pantheon and the Île de la Cité close by.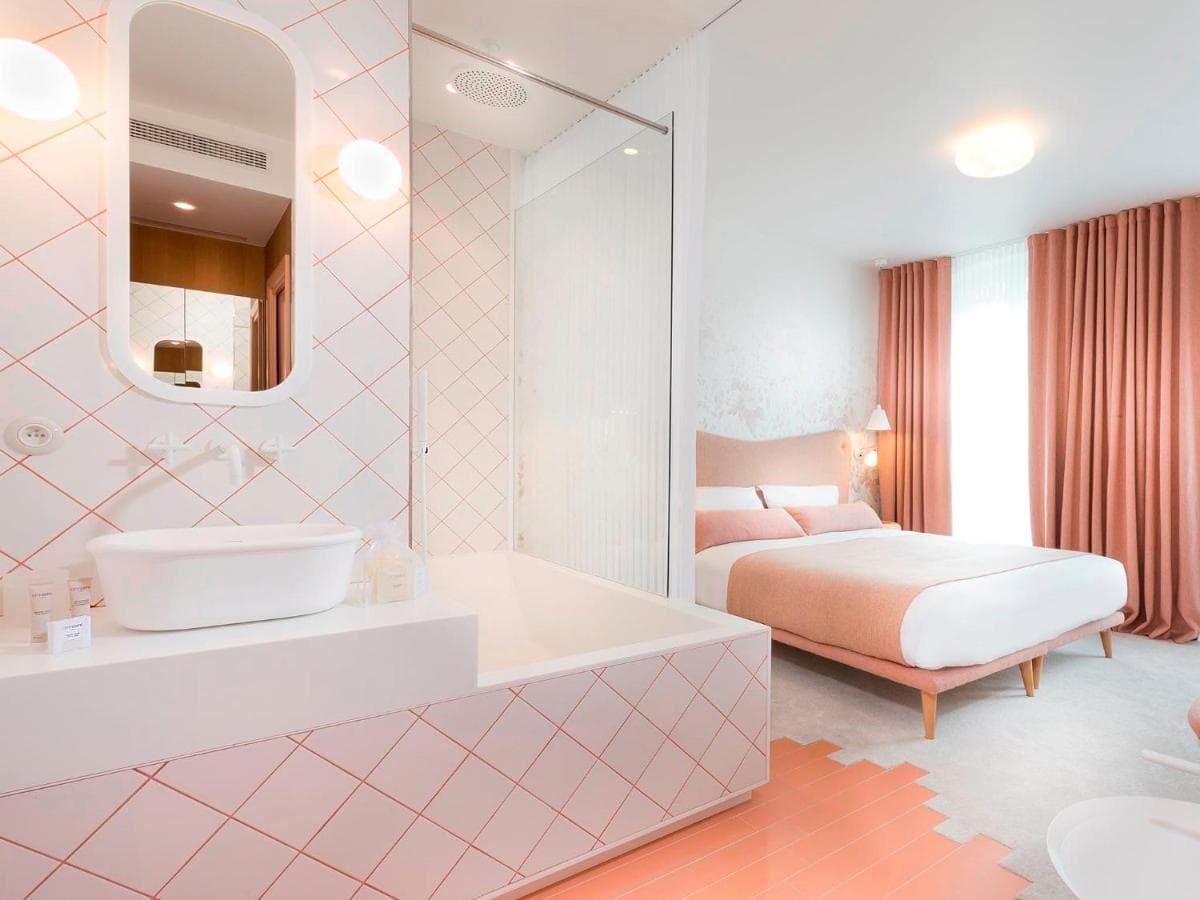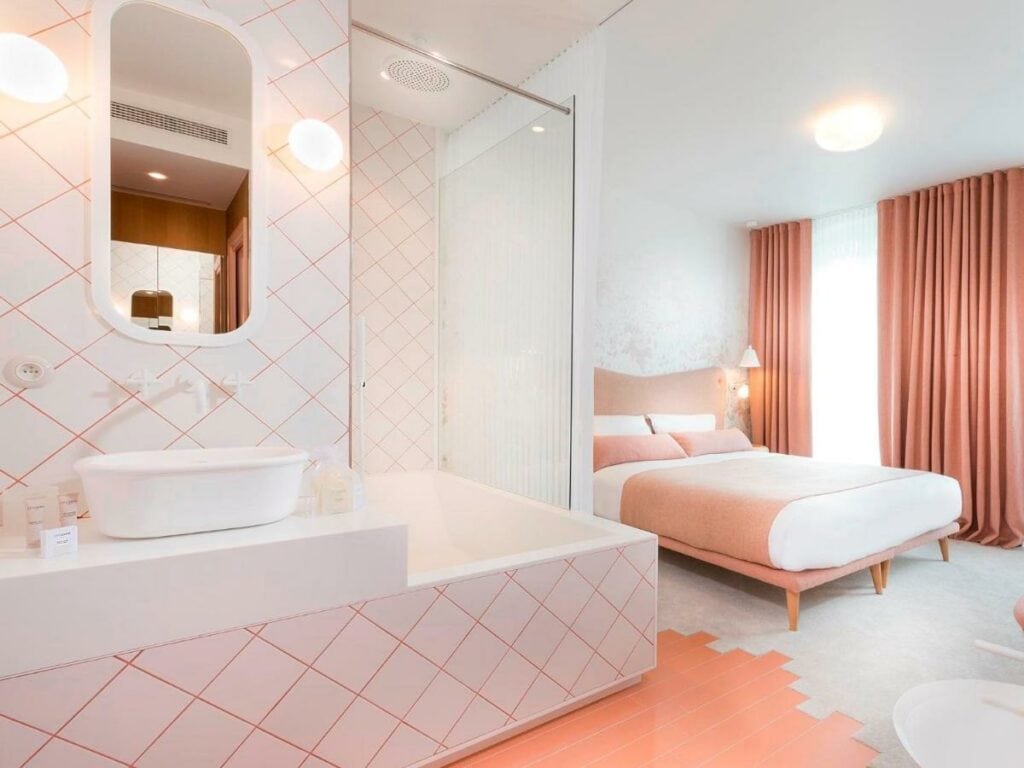 The pastel decor of the rooms will provide you and your loved one with a relaxing retreat from the hubbub of the city. And while I would never stoop to making puns about rabbits… you are on a romantic visit to Paris, so feel free to do what the bunnies do best!
Surrounded by luxurious shops, famous bistros and superb art galleries, this hotel's stylish rooms set it near the top of my list of the best luxury hotels in Paris. The Saint Germain des Près district has inspired artists and lovers for centuries and you're bound to discover new things about yourselves during your stay.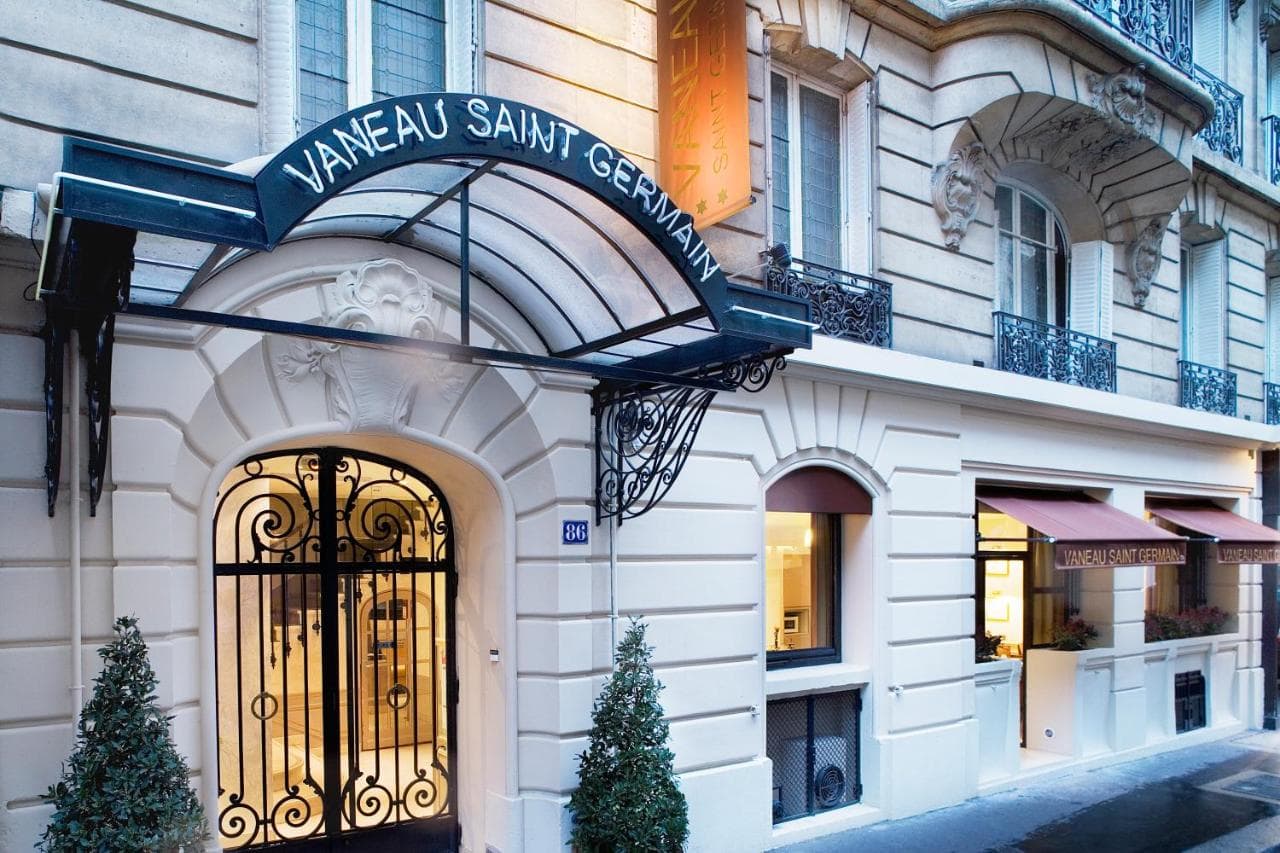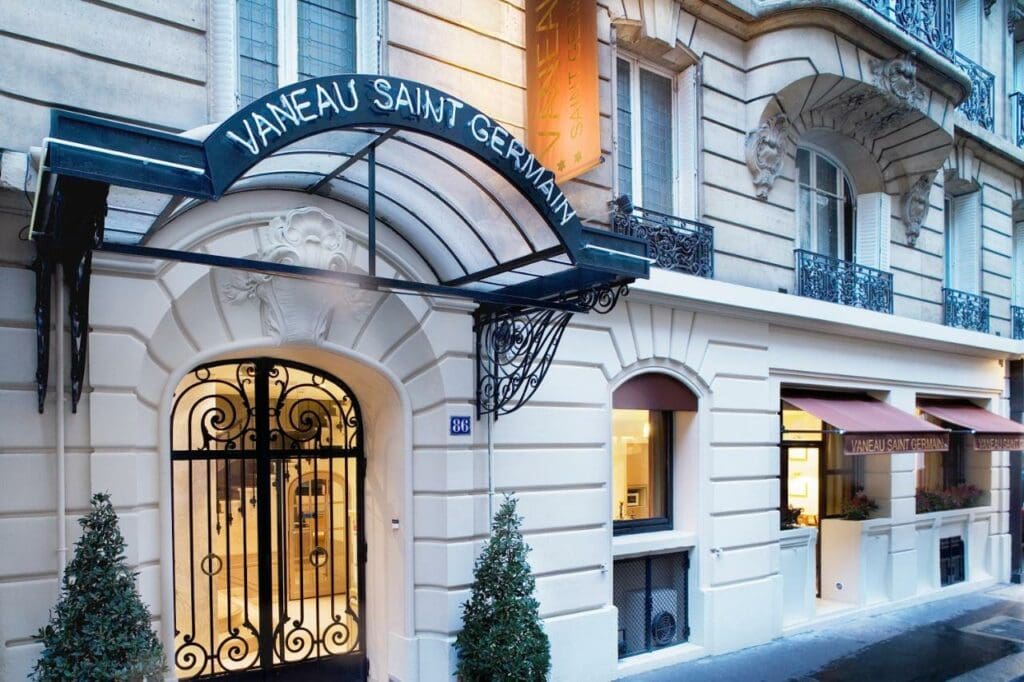 The spacious and functional rooms, with views across the city are perfect for long lie-ins before. After a late breakfast, you and your love can venture out to explore the nearby Latin Quarter, visit the Musee d'Orsay and the Jardin des Plantes, or indulge in some light retail therapy at the famous Le Bon Marche department store.
Located amid the leafy streets of the Montmarte district, with the Sacré Coeur only 10 minutes away, this discreet, family-owned hotel has 49 rooms decorated with works by local artists. If your trip is for an anniversary or special occasion, I recommend asking for one of their three optional packages (Tête-a-tête, Romantic or Anniversary) which includes flowers, champagne and macaroons as a surprise on arrival.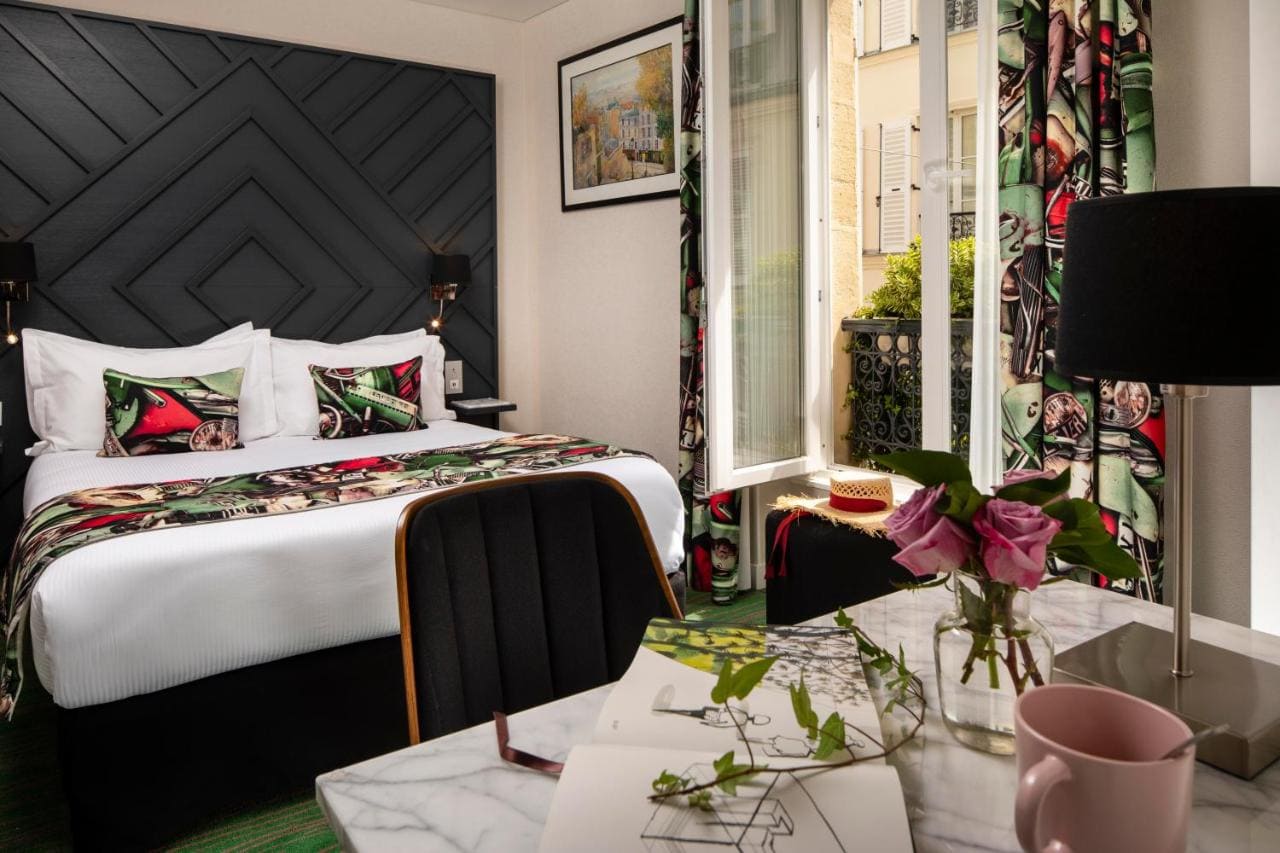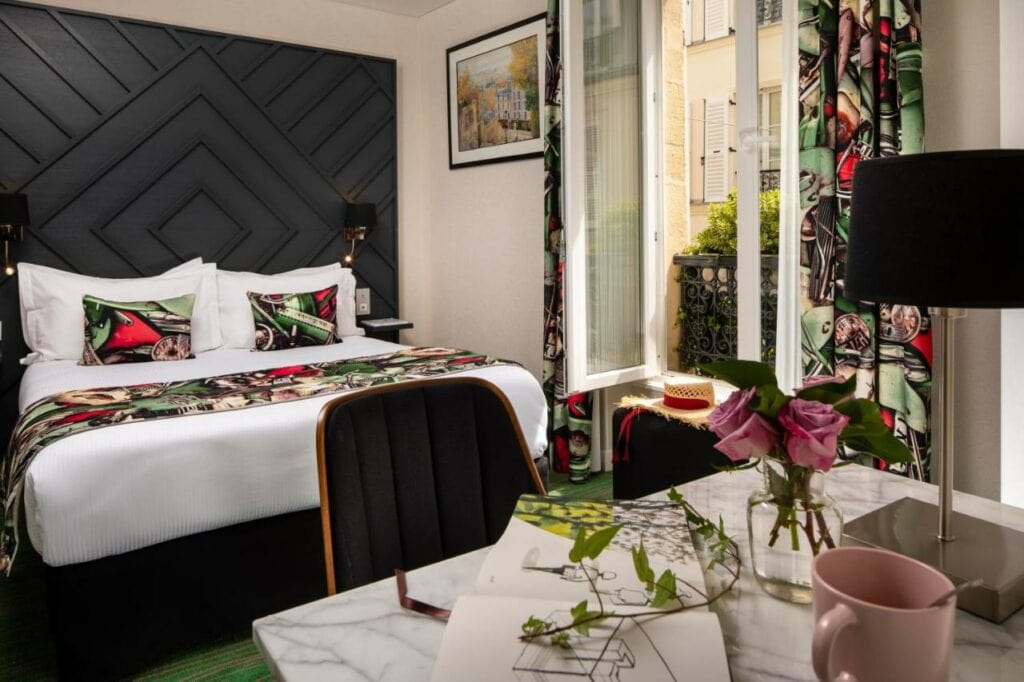 The chic and arty neighbourhood is home to lots of little cafés, restaurants and shops where you and your lover can dawdle. Plus, the narrow, cobbled streets surrounding the hotel are perfect for daytime strolling or after-dark canoodling as you make your way back to your love nest at any hour of the day or night!
Psst… want to combine a bit of shopping with your romantic activities in Paris? Then Le Grey Hotel is perfect! Located in the heart of Paris' retail district, your can shop 'til you drop at the department stores and little boutiques.
The hotel itself is a treasure trove of contemporary decor and your room will come complete with a rain shower for cooling off after an exhausting shopping trip. Complimentary breakfast is served every morning and there are also plenty of top-rated brasseries and cafés in the local area.
If you're looking for honeymoon hotels in Paris, I'd add Hôtel Mademoiselle to your list. You and your significant other can step off the train at the nearby Gare du Nord and relax in each others' company in this quiet, discreet abode.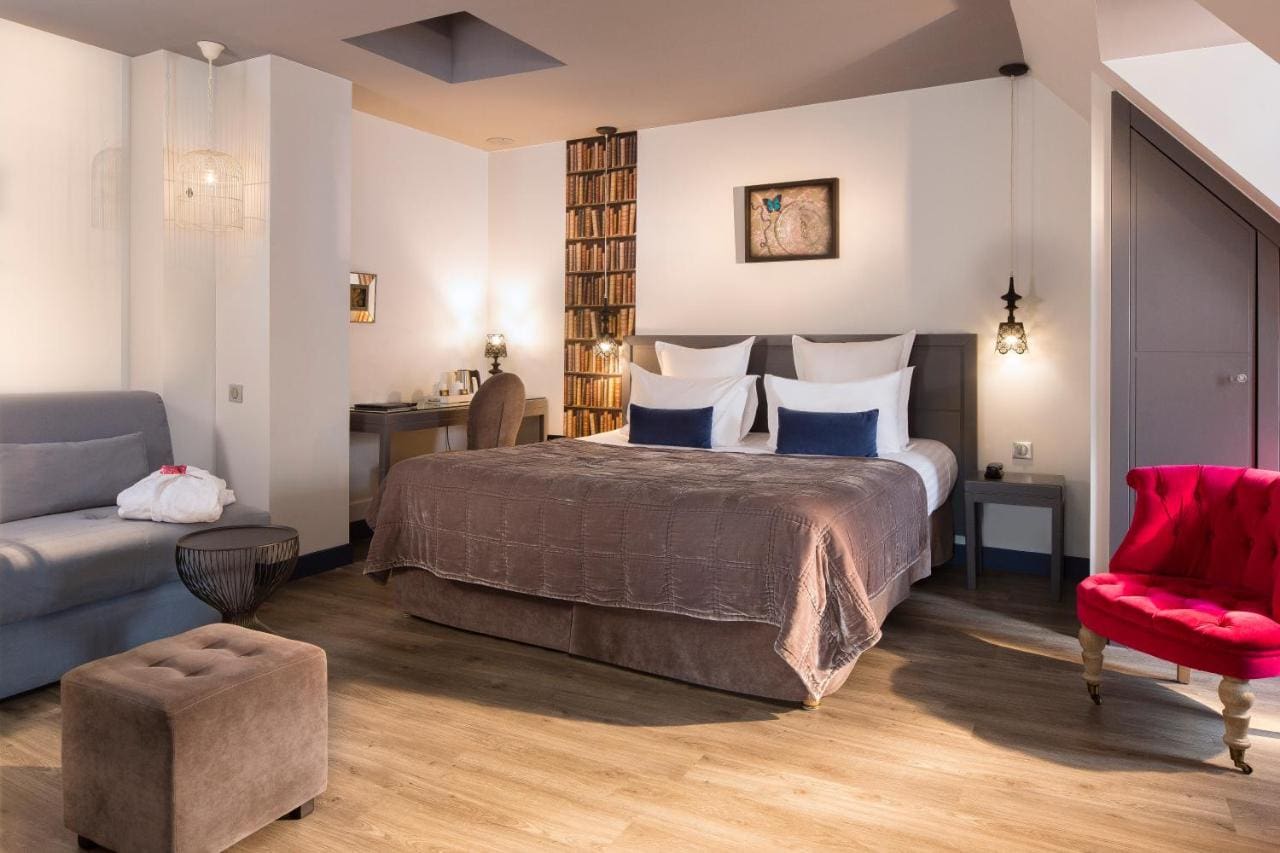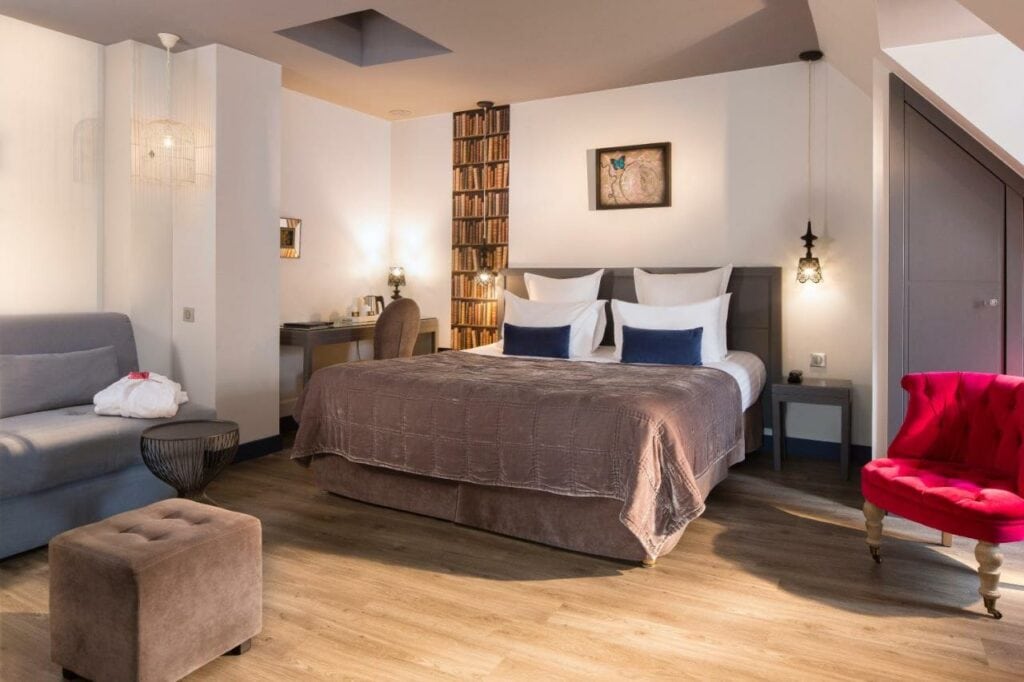 The beautiful rooms have an air of nostalgia about them. The tiny balconies are perfect for long breakfasts of coffee, juice and pastries. This hotel is extremely popular with honeymooners, so my advice is to check availability and book well in advance if you want to stay here.
Reviving the spirit of Emperess Josephine Boneparte (Napolean Bonaparte's passionate, trend-setting wife), this lovely boutique hotel blends early 19th-century decor with Napoleonic furniture and vintage mood lighting.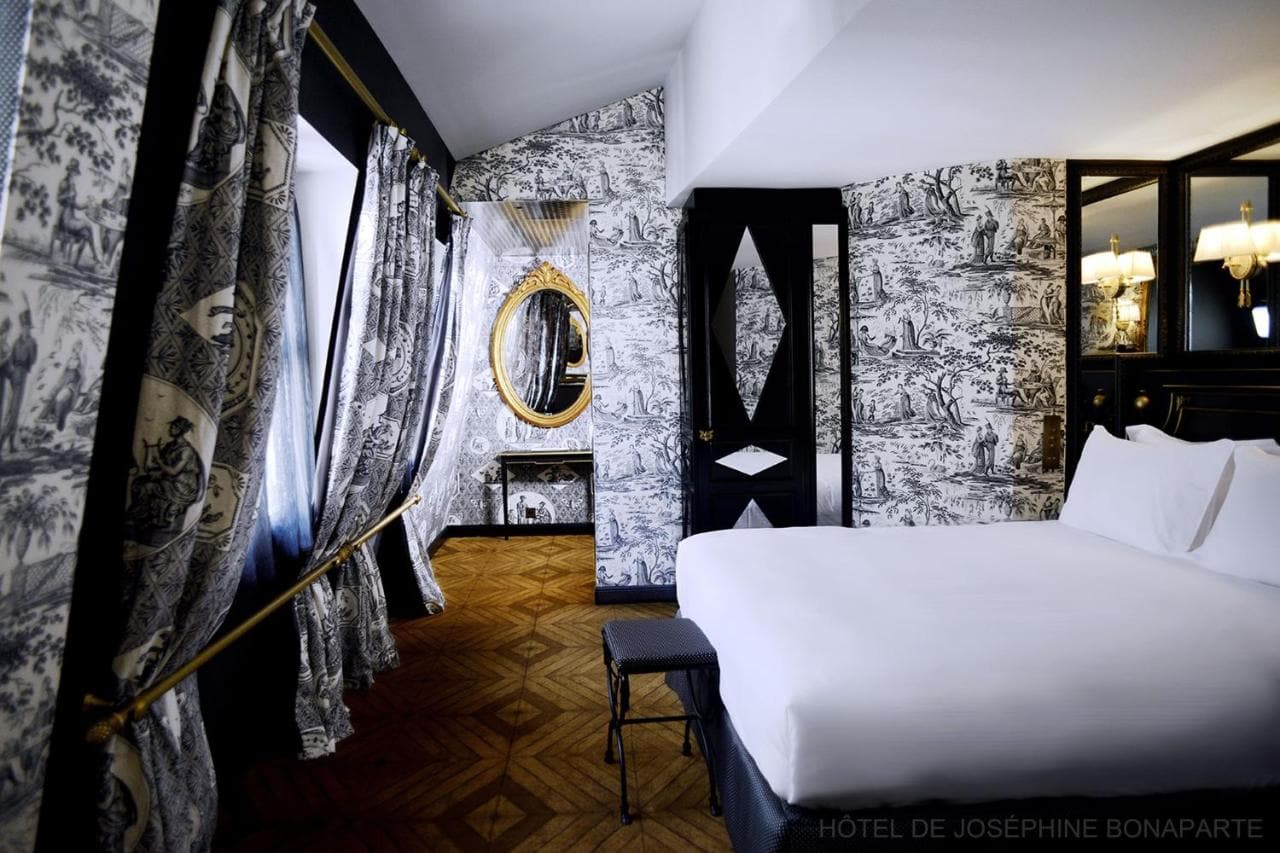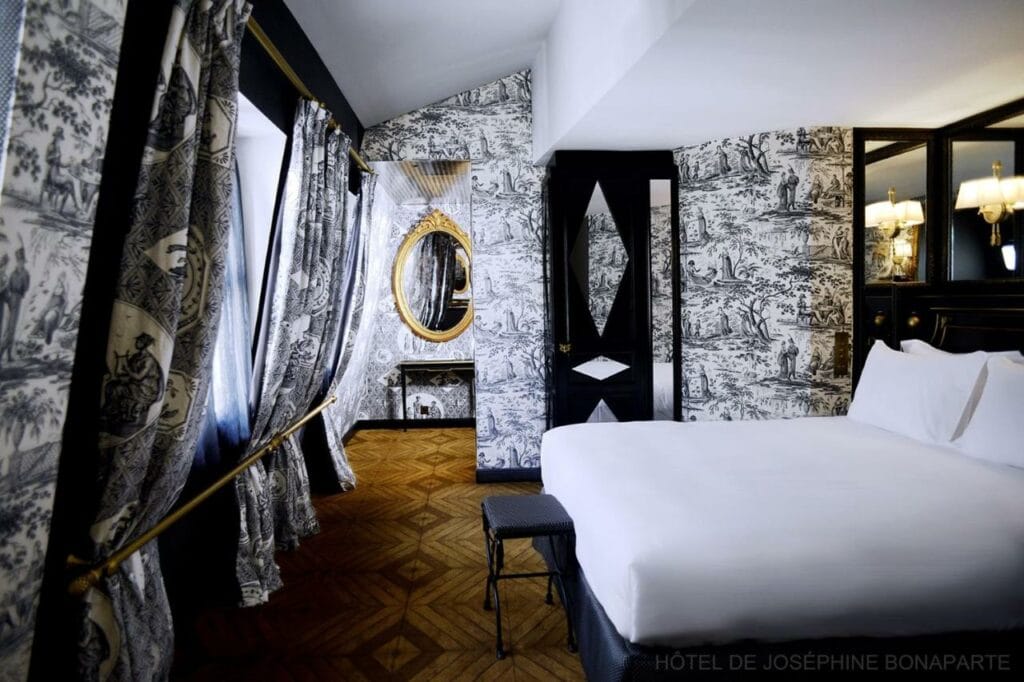 I love the feeling of comfort and seclusion you get when you snuggle down in a big bed — enveloped in cotton sheets and Toile de Jouy covers — in one of the 24 rooms after a day of exploring the squares and parks of the surrounding historic district. Discover your inner JoBo and entice your emperor to conquer all he or she surveys!
Regularly voted one of the best hotels in Paris for couples, this design-led boutique hotel in the centre of the chic Saint-Germain-des-Pres district is surrounded by posh cafés, antique shops and bougie bistros.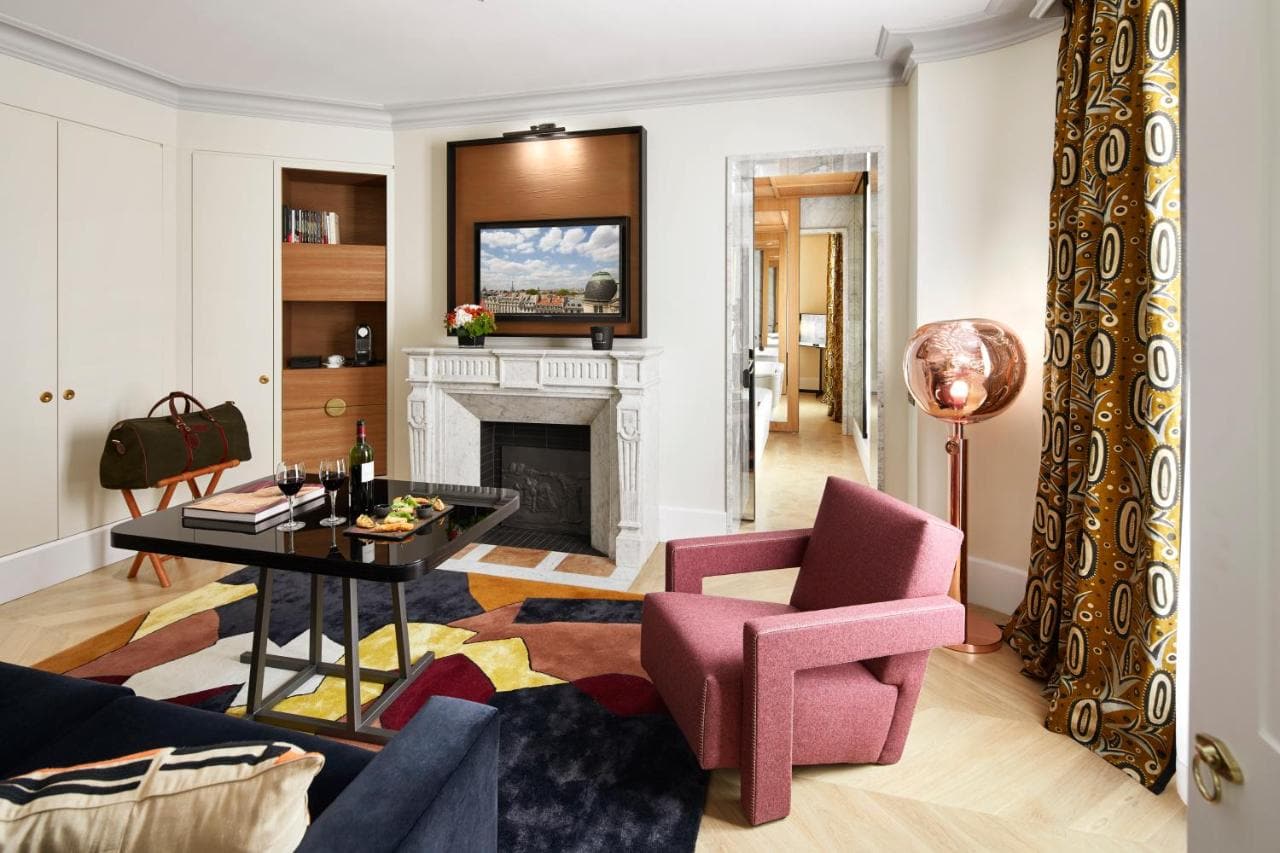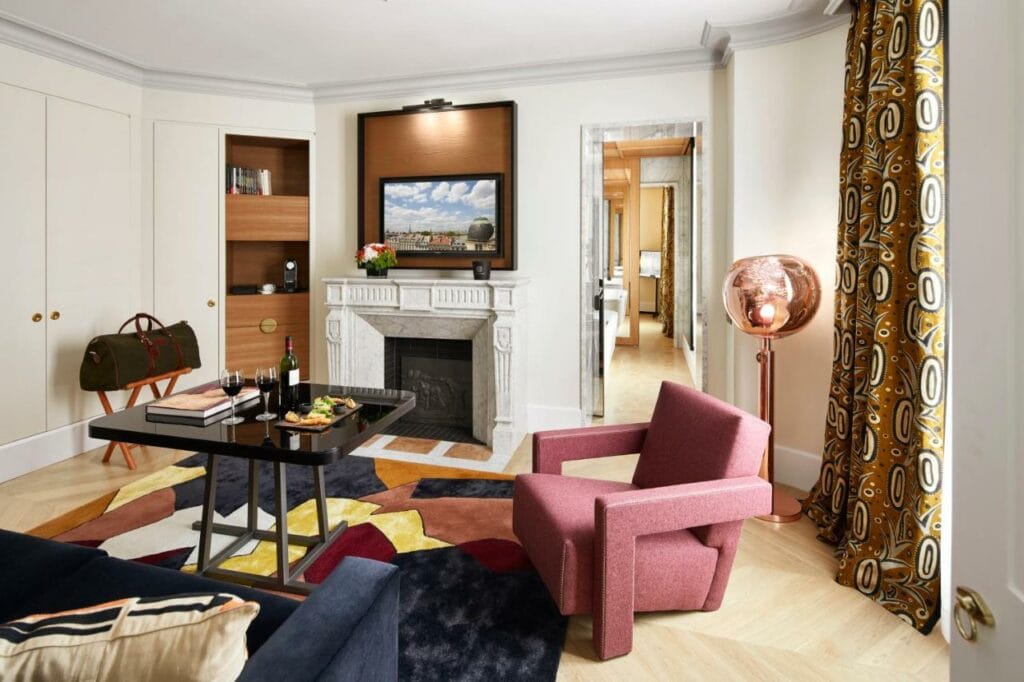 The cosy guest rooms, decorated in classic Parisian style, embrace you with silk curtains, aged brass and marble. My favourite thing about the Hôtel Montalemart are the stunning views of the Eiffel Tower. Imagine waking up with your lover to a view like that? You'll want to stay in bed all day!
This is one of the grandest luxury hotels in Paris. The hotel's private suites and opulent rooms showcase contemporary design and vibrant colours so you and your lover can soak up the atmosphere of lavishness, 24 hours a day!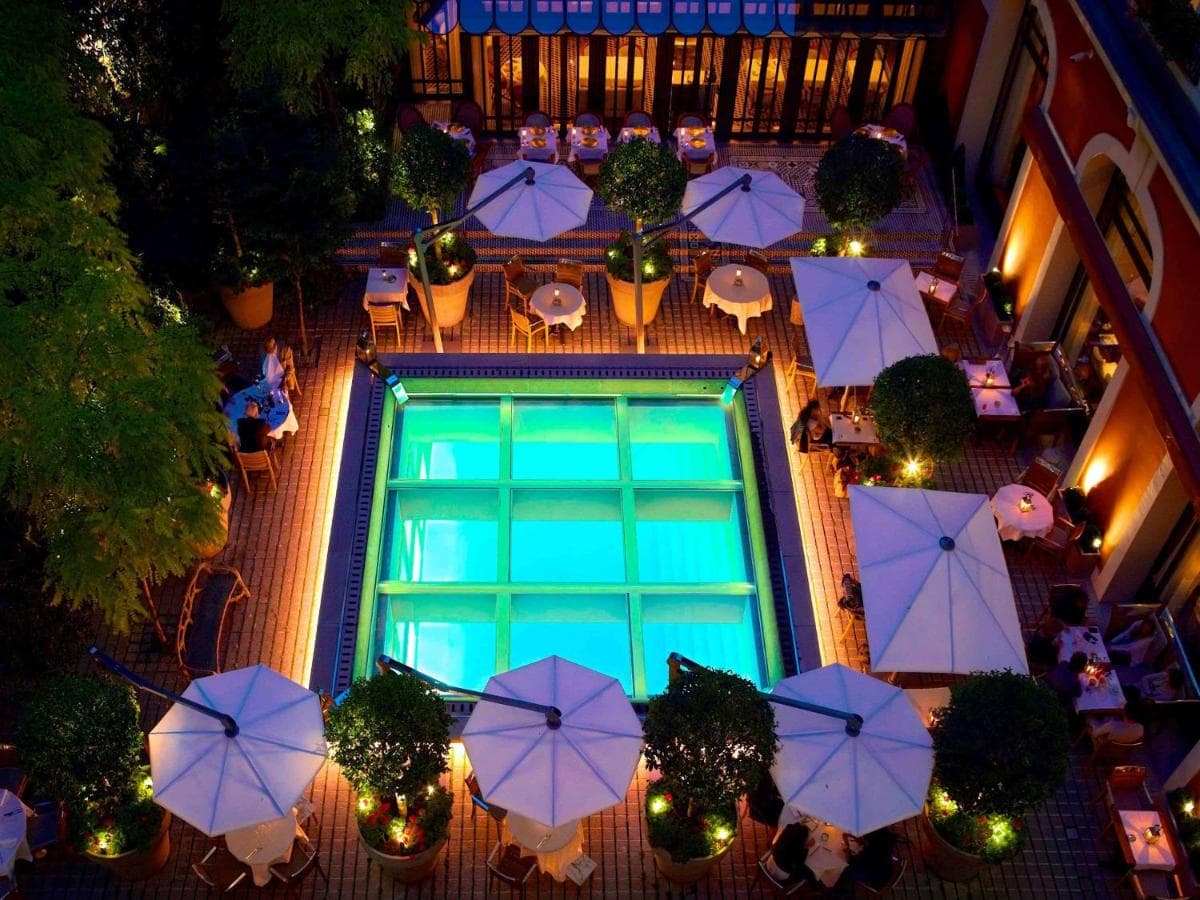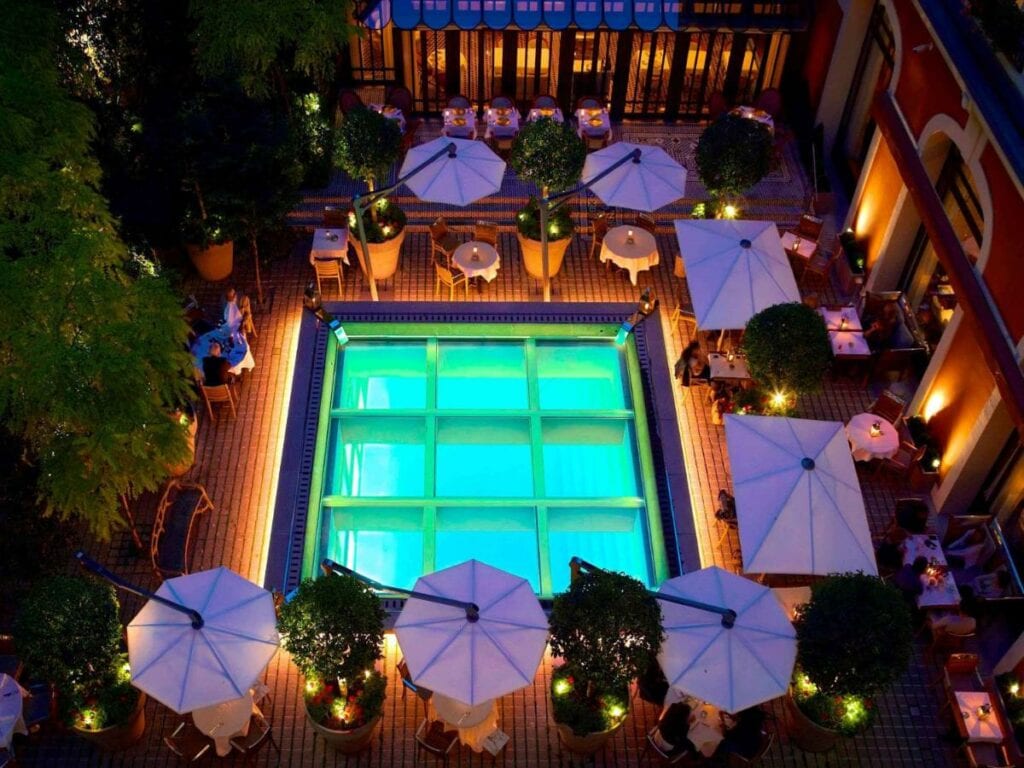 Big mirrors and colourful prints enhance the spaces and the floor-to-ceiling windows fill the rooms with light. So throw those curtains wide because one Paris day like this will make you fall in love all over again.
Ideal if you're looking at budget-friendly hotels in Paris for couples, Hôtel de Roubaix is set in the heart of the Le Marais District: the old Jewish Quarter of Paris. It's a colourful spot too, with vibrant artworks and interesting decor touches.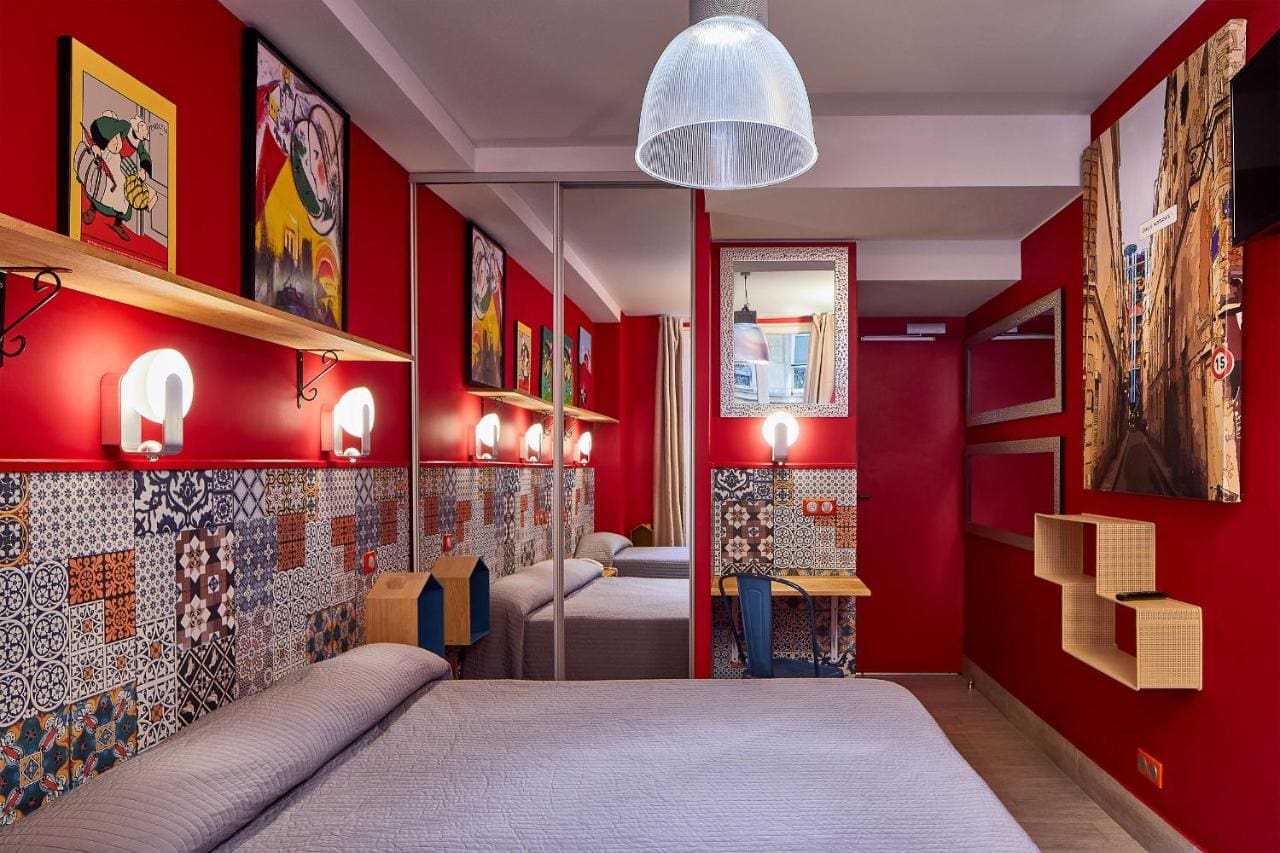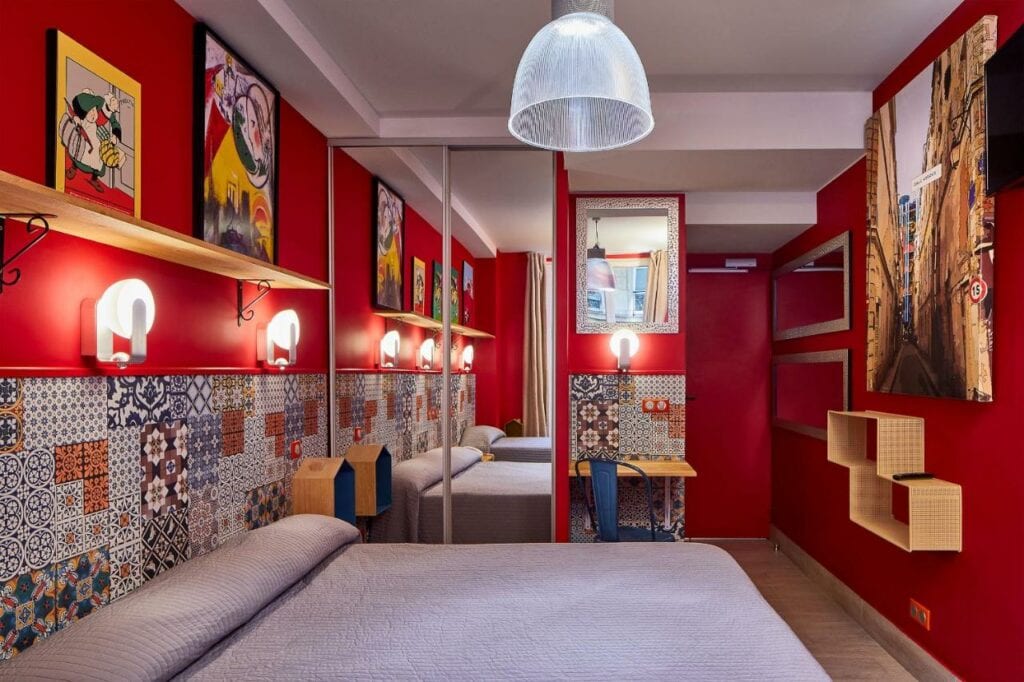 The streets nearby are laden with cute boutiques and some of Paris' best cafés. This is a place where your and your partner can wander for hours and discover new and exciting things with every turn. And when you find your way back to your room I think you'll agree with me that this is one of the best Paris hotels for couples.
---
From cosy love-nests in the trendy 9th Arrondissement, to sumptuous mansions amid the famous landmarks of the city, I hope that this selection of the best hotels in Paris for couples will inspire you to fulfil your romantic dreams.
When you feel like venturing out from the comfort and seclusion of your hotel, Paris is chock full of wonderful things to see and do. If you're visiting in the colder months, I'd recommend reading my guide to visiting Paris in winter.
Plus, don't miss my guide to the best restaurants in Paris with a view. It's packed full of ideas for intimate lunches and long romantic dinners in quiet corners of the city.