Ready to travel around the Sahara Desert with me?
So far on my Adventure Morocco tour I've haggled in the medina in Marrakech, reached the top of the world in the Atlas Mountains, explored a real life movie set, and drunk more mint tea than I can keep track of. This stop however, was the one I'd been looking forward to the most!

Check out the videos of my trip now, and scroll down to read about my adventures in Morocco.
Oh the Sahara Desert! Would it be like in films? Dunes for miles? The softest of sand? Stars illuminating the entire sky?
Leaving from Ouarzazate, we had some incredible scenery to check out. First up, the incredible red rock Moroccan canyon. It was spectacular, and worth the trek over uneven rocks to the top!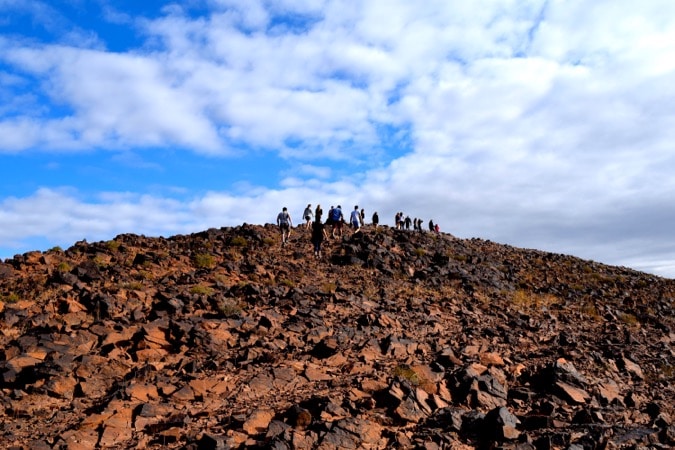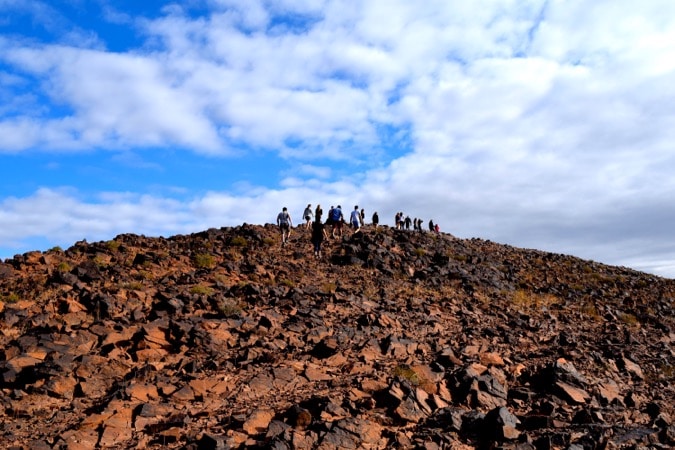 As we zigzagged along the mountain roads, the landscape changed from colourful rocks, to beige desert dotted with perfectly formed acacia trees.
Saying goodbye to the coach, it was time to hop in some 4x4s, perfect for navigating the dunes. As we continued, the dry, arid landscape, transformed… what was this? Palm trees as far as the eye could see! The Draa Valley Oasis sits along the Draa River (Morocco's longest river) and is a haven of date-bearing palm trees, with a red rock backdrop (like a mini Ayres Rock!) A real life oasis…