A beautiful, ancient building, central location and a Charles Dickens connection make House of Agnes a perfect spot for a short break in Canterbury.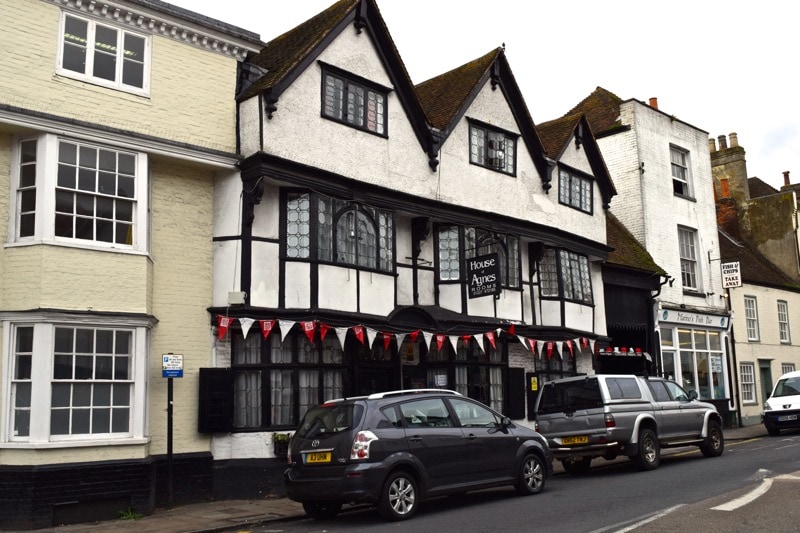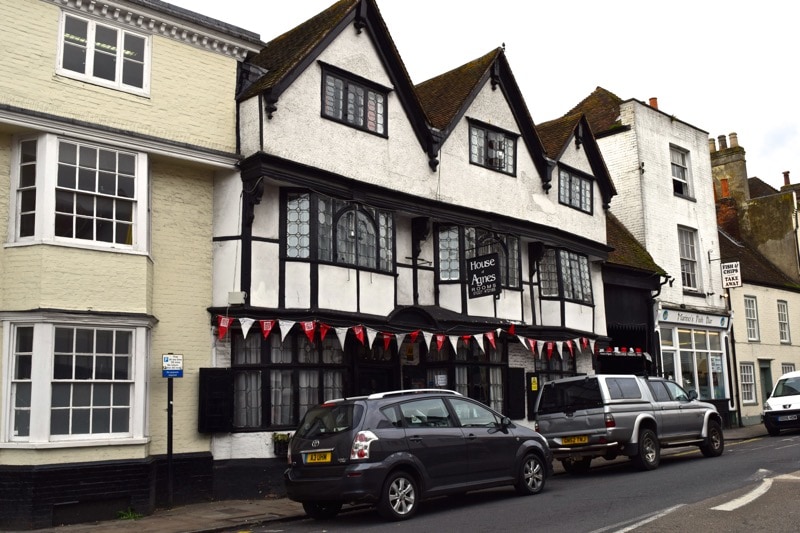 The 15th Century B&B sits on one of the main roads into Canterbury, moments from Canterbury West, the historic Westgate and foodie hotspot The Goods Shed. It was referenced by Charles Dickens in David Copperfield and has stayed true to its original features, with plenty of wonky beams and old–fashioned windows. If you switched the electric lights for candles, it would be like returning to the 1400s.
Yet, some of the building's history is hidden… During a building project, a Roman skeleton was discovered in the garden (and was consequently reburied!). Even more exciting – an extremely rare Astrolabe Quadrant dating from 1388 was unearthed a few years ago. Described as 'one of the greatest discoveries of its kind in the world' it went on to become a feature in the British Museum.
On check in, staff were helpful and full of knowledge – eager to make my stay as comfortable as possible. Downstairs were several communal rooms – something I really like at hotels. They created the feeling of a home-from-home rather than a stiff hotel.