A very special dinner at Vapor Restaurant in the Hotel Bellevue, Dubrovnik.
"And here's the elevator to the beach…"
Not something you hear every day… but then again, it's not often you spend your day exploring Dubrovnik's ancient city walls, and then pop for dinner at one of Croatia's most exclusive restaurants.
Vapor Restaurant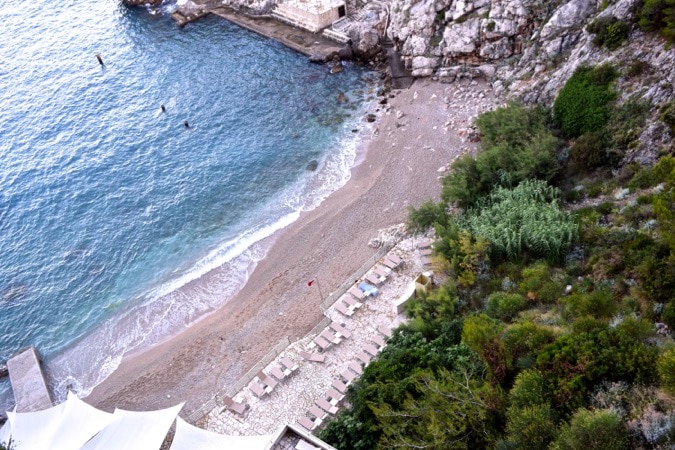 is a part of Hotel Bellevue, one of the Adriatic Luxury Hotels, and is located just 15 minutes walk from the famous old town. Head chef Saša Računica's spends his days reinventing traditional Croatian cuisine, adding exciting twists, and combining unexpected flavours.
Hotel Bellevue is a unique hotel, built right into the cliff edge. It was described as a small hotel, although with 91 rooms, it's not on the boutique level of many of the small hotels within the old town such as The Pucic Palace.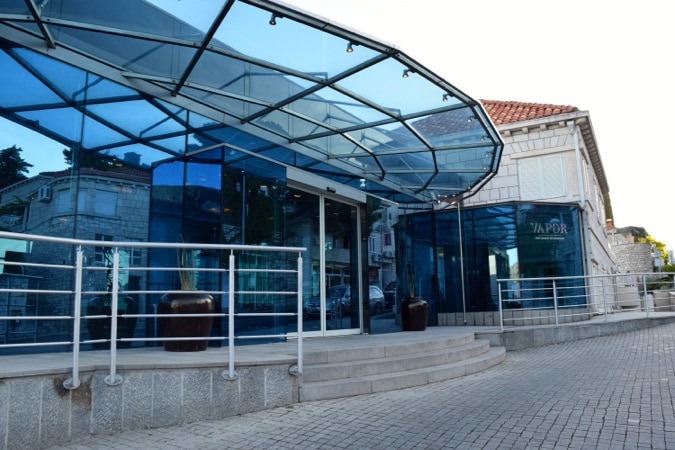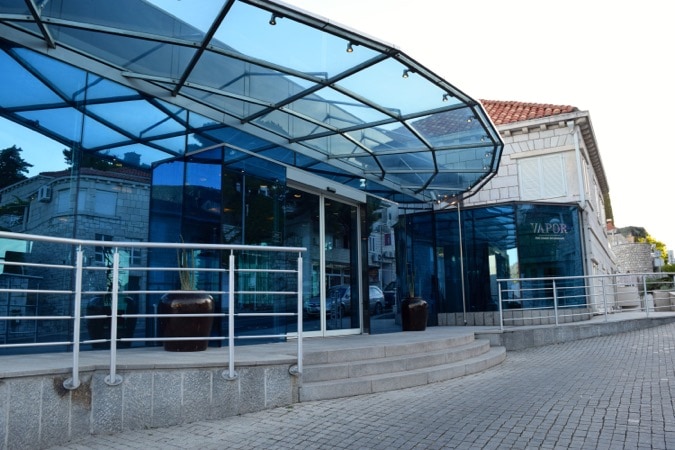 Before dinner I checked out both a deluxe and executive room. They did not disappoint – how could they when every room has THAT view? Yes…. The sea view, usually sought after when booking a room, but at this hotel, it comes as standard.