If you're a foodie, taking a Milan food tour is a must-do!
My nose led me to Panificio Pattini – a Milan bakery packed with incredible pastries and the scent of freshly baked focaccia. This was stop one of the Milan Food Tour.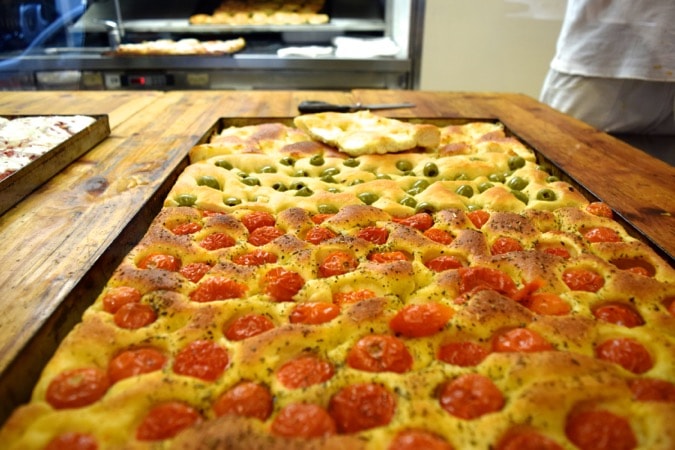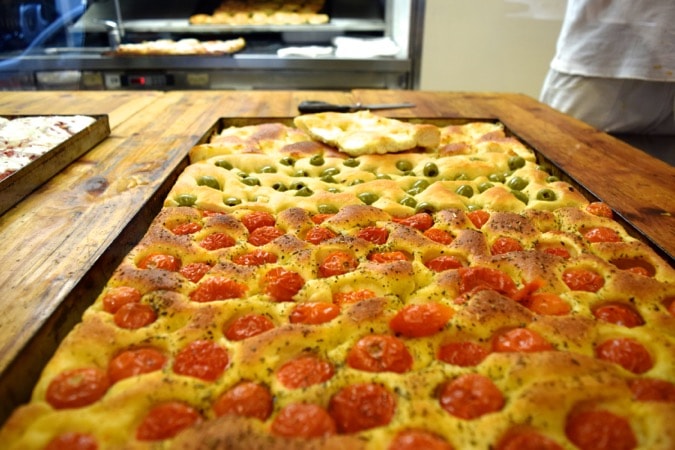 I'm a strong believer that the best way to get to know a new place is by getting stuck into the cuisine. I've been on great food tours in Istanbul, Barcelona and Thessaloniki, and over the next few hours I would be eating my way around some lesser-known tourist areas, and sampling some of the best Milanese and Italian food in the city. With the Italian staples of gelato, pasta, pizza and Parma ham on offer, and a lovely local named Veronica leading the way, it was time to prepare our stomachs, and kick off.
We got off to a great start with tastings of two rich pastries – the cannoncini (similar to a cream horn) filled with custard, and bignès (similar to profiteroles) topped with chocolate and filled with a nutty chocolate cream. It's normal for Italians to have two breakfasts (I could get used to that!) – one at home and one at work. They LOVE coffee, and pastries like these are usually accompanied by an espresso. We were shown how they were made, and also took a look at some of the beautiful freshly-made pasta in the window.