Like. Edit. Post. Hashtag. And repeat. 
I love Instagram. I lose hours of my week scrolling, liking and getting inspiration for future travels. Some of my favourite places have been discovered via Instagram. From Turkey's Rainbow steps and Cappadocia to cute cafes to work from in Milan, it's live, local and full of top tips.
So when I got a message this month that one of my fave magazines Stylist had featured ME as one of their top female travellers to follow on Instagram, I almost exploded!
I was among amazing company with Kristin from Be My Travel Muse, Flora The Explorer, Kiersten from The Blonde Abroad and Liz aka Young Adventuress all featured too. Follow them, and you won't regret it (apart from you may want to spend money travelling to a few far off places you'd never thought about)! You can check out the full article here now.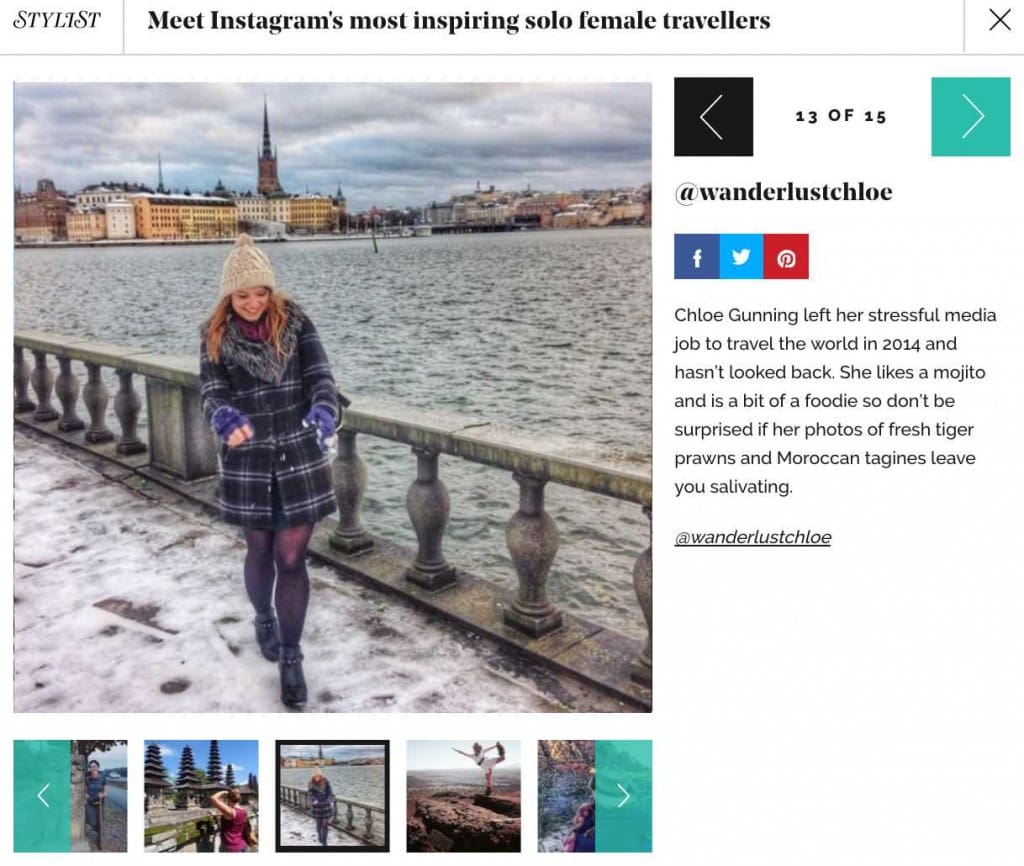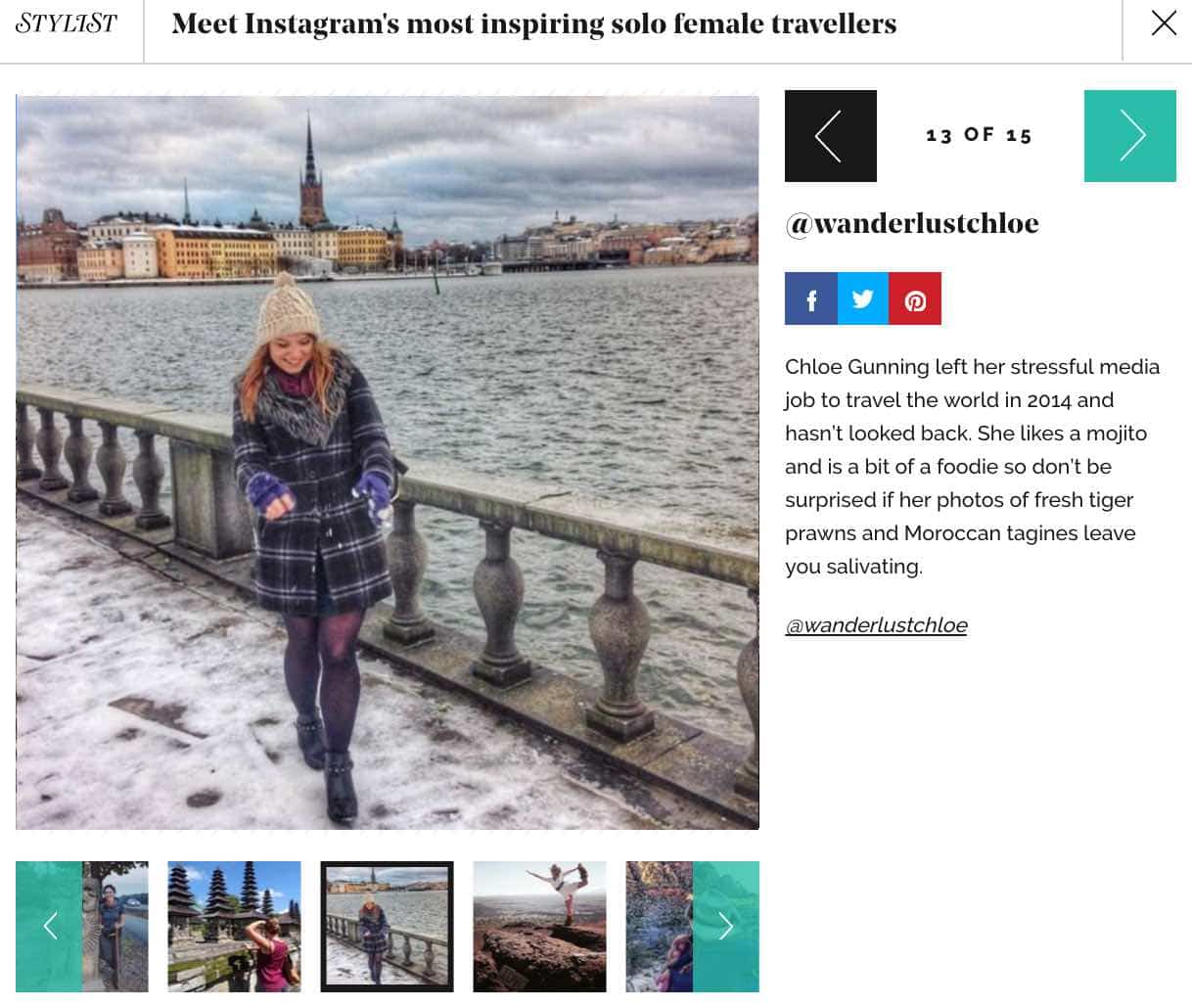 So massive thanks Stylist! If you don't follow me already, then you really should – @WanderlustChloe. But for now, here are a few of my latest snaps to fuel your wanderlust…