Find out about the top things to do in Dover and beyond, including the epic scenery and beautiful beaches in White Cliffs Country in Kent.
Just a short journey from London lies White Cliffs country. I'm talking about the towns of Dover, Deal and Sandwich with their endless beautiful views, tonnes of history, outdoor adventure activities, delicious restaurants…oh and some gardens owned by the stars of Gogglebox! So why should YOU visit?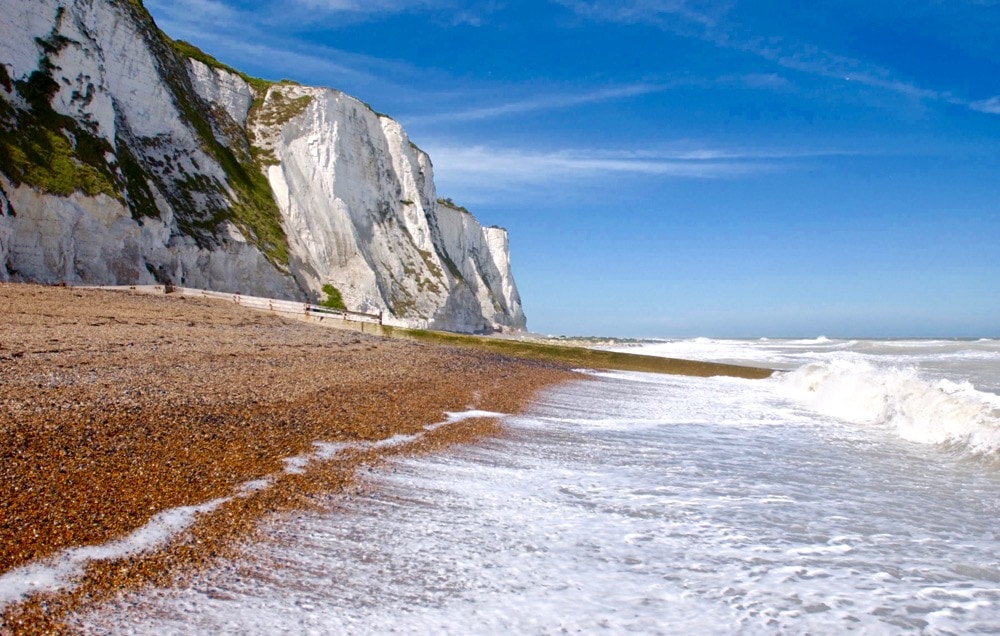 Reasons To Visit White Cliffs Country
1. Enjoy The Spectacular Scenery
Views in the UK don't get more magical than that famous view of the white cliffs of Dover! Over 300 ft high and made from chalk, they're something you need to see to truly appreciate! With miles of coastal paths running along the top, it's a great place if (like me) you love the great outdoors.
Just along the coast from Dover is the cute seaside town of Deal – a place I have lovely memories of visiting with my Dad when I was little! With its huge pebble beach, quaint high street, colourful seafront and 1000 ft pier, it has a real feel of ye-olde-England!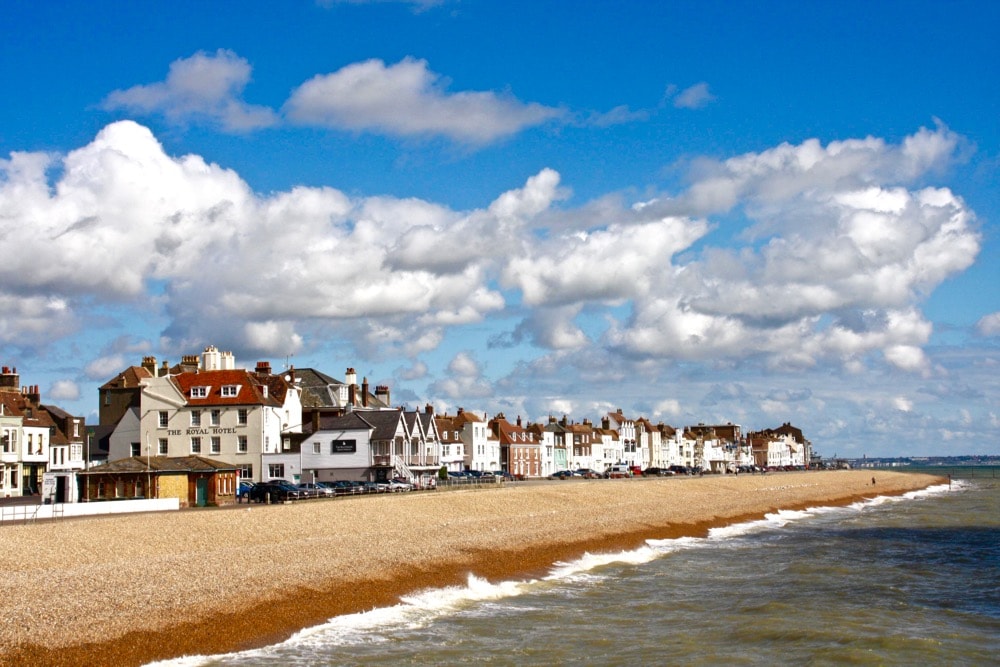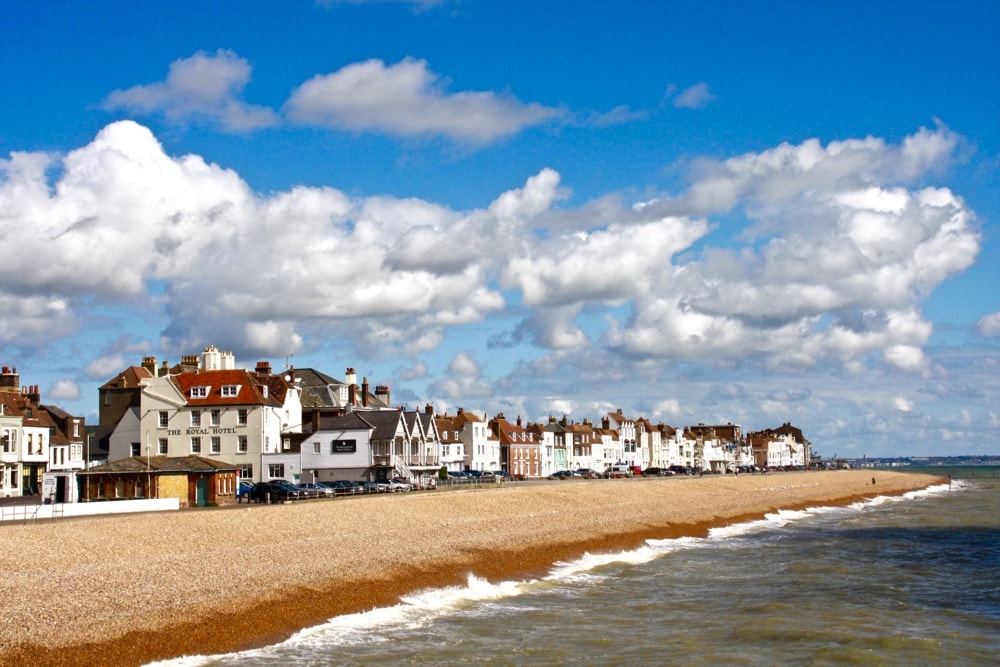 And for a different type of beauty, head to the lush Secret Gardens at The Salutation in Sandwich. Landscaped to perfection, the gardens are full of colourful flowers. It's a peaceful place to spend an afternoon… oh and it also happens to be home to Steph and Dom from Gogglebox! After a wander around the gardens, pop to the Kentish tearooms for a homemade cream tea.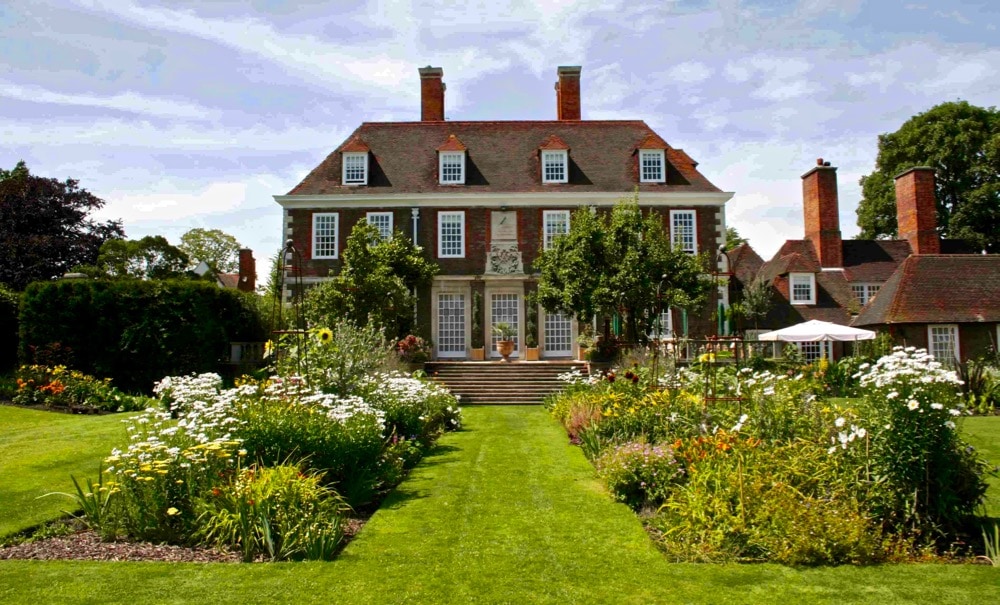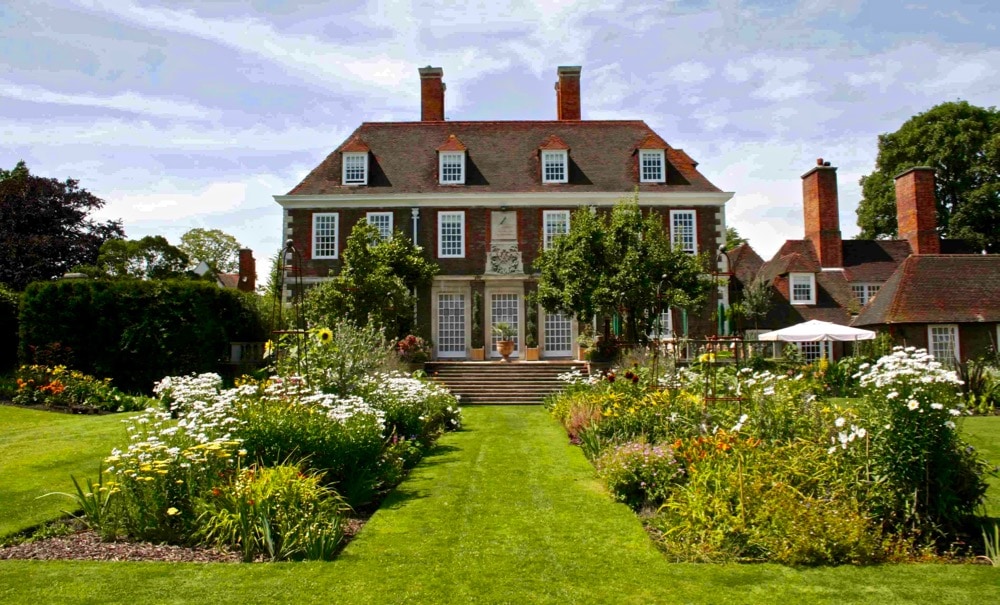 2. Explore The History
One of the big things to do in Dover is explore the town's history. For years, Dover was seen as the gateway to the UK, which certified its importance in British history.
With over 2000 years of history, Dover Castle is the place to go to learn the stories behind Roman invasions, medieval life, wartime events and plenty more. Be sure to climb the Great Tower for a glimpse into a medieval palace like no other, then head down to the Secret Wartime Tunnels where the evacuation of Dunkirk was masterminded.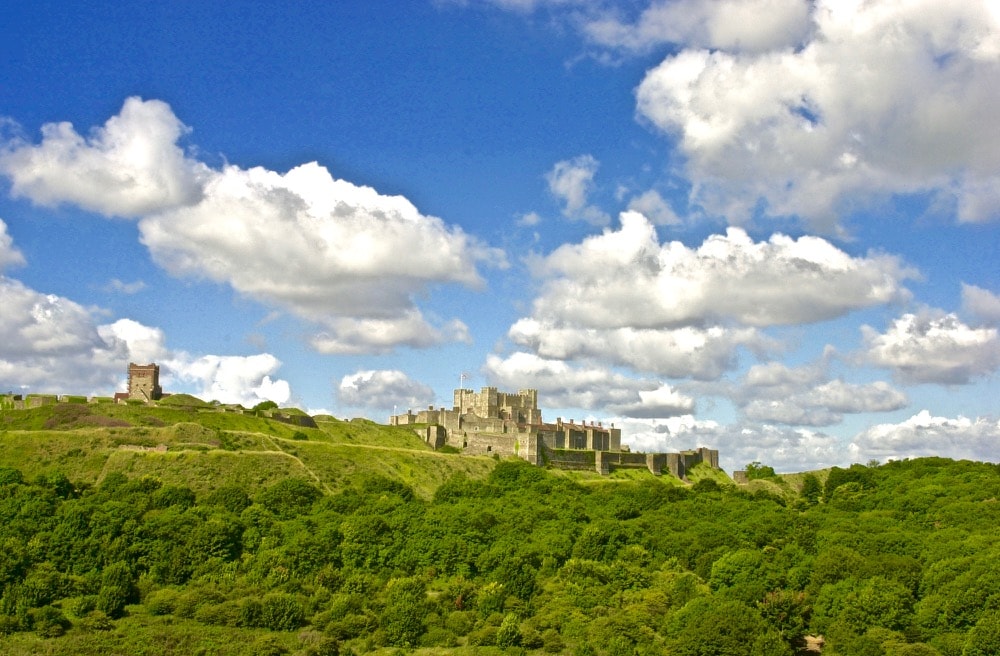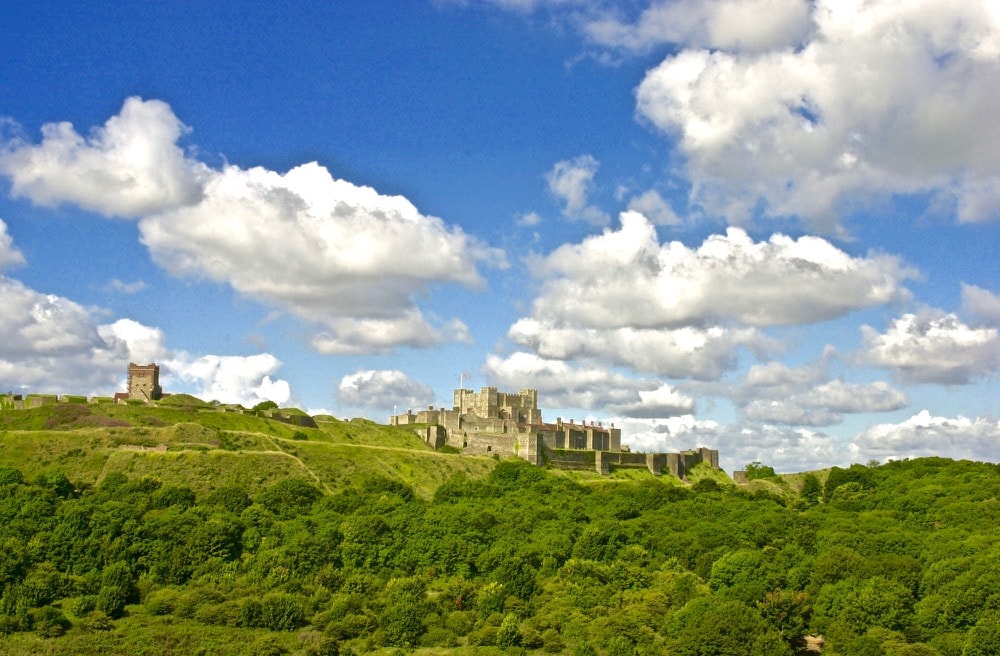 Imagine this… you're working on the construction of the A20 between Dover and Folkestone and you come across a well-preserved ancient boat! The Bronze Age boat was recovered, reassembled and found to be around 3500 years old. Pretty incredible, and these days you can visit it at the Dover Museum.
While that's already tonnes to satisfy any history buff, you can also take a tour of Sandwich Guildhall. Built during the reign of Elizabeth I, the tour includes a visit to the ancient Court Room and Council Chamber and plenty of ancient artefacts dating back to the 13th century.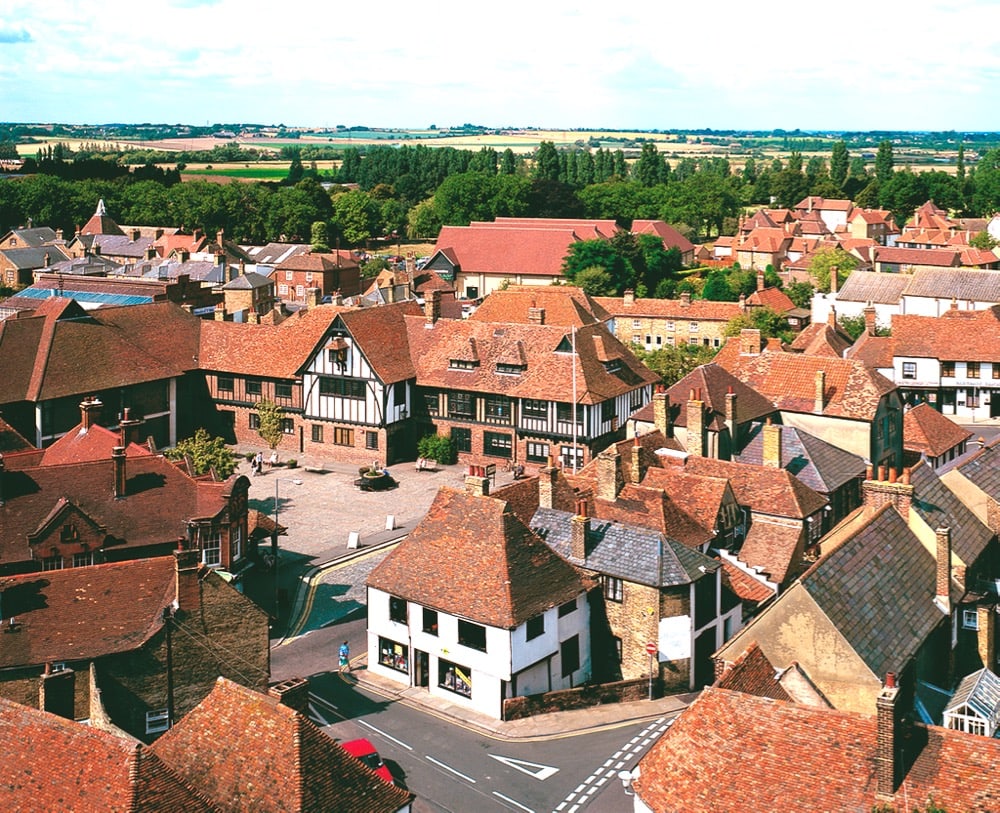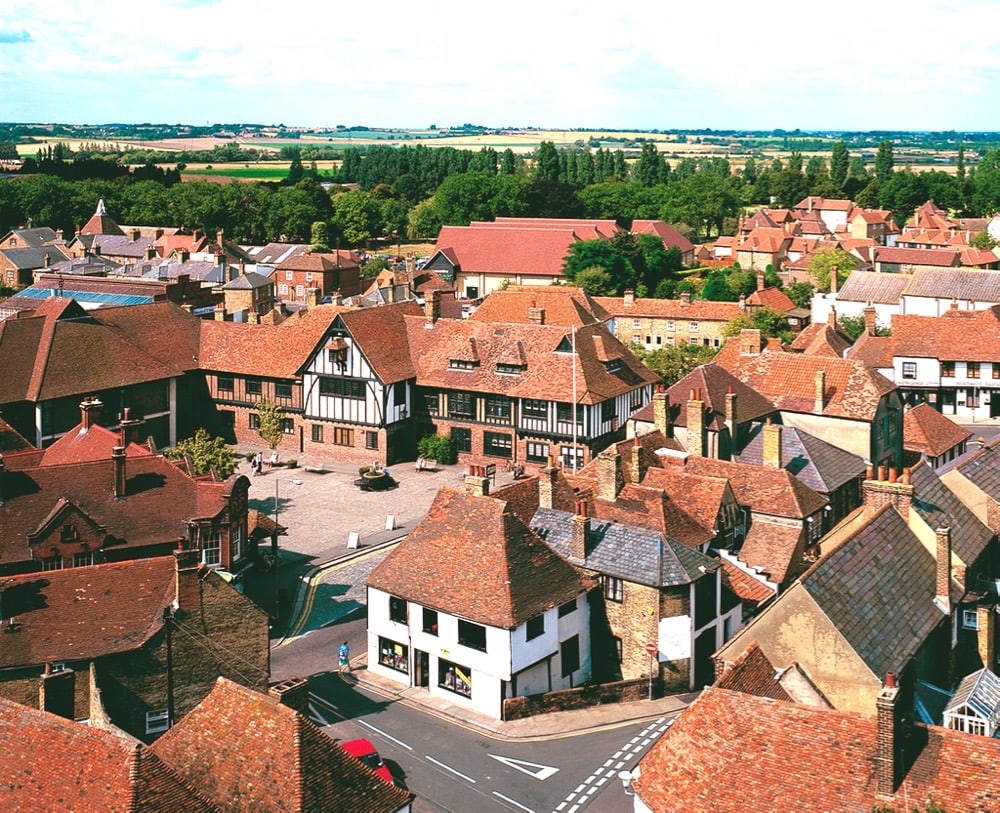 3. Venture Out To Try Some Activities And Sightseeing
As this part of the country is so beautiful, it would be silly to stay indoors! One of the most fun ways to see the region is on an adrenaline-filled RIB speedboat with Dover Sea Safari. For nature lovers, they also offer tours to see a secret seal colony… how cute!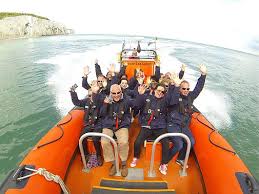 While the region is absolutely perfect for walkers and hikers… one of the most popular ways to see it is on two wheels. Follow the Cliffs and Castle Route from Deal to Sandwich or explore the beautiful slopes of the North Downs landscape between Deal and Shepherdswell on The Miner's Way Cycle Trail.
4. Eat Lots Of Delicious Local Food
One of the best things to do in Dover? Eat!
When it comes to food, there's more to this region than Dover's sole and Sandwich's…err… sandwich! The restaurant industry is booming in Kent and there are plenty of independent restaurants in Dover, Deal and Sandwich.
Hythe Bay in Dover is one of the top restaurants for delicious seafood with a view. Located right on the seafront, their Cajun prawns and roast salmon are guaranteed to make you salivate! For gourmet food made from local produce, head to The Allotment in Dover. Along with roasted Dungeness mackerel and a Dover Twist on fish and chips, they have a really comprehensive vegetarian menu.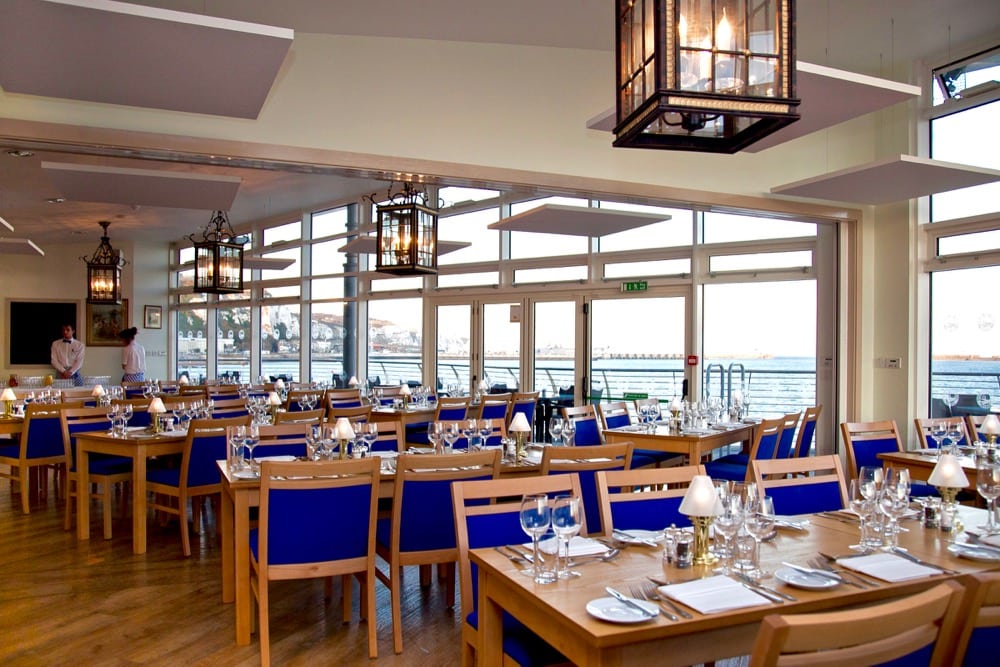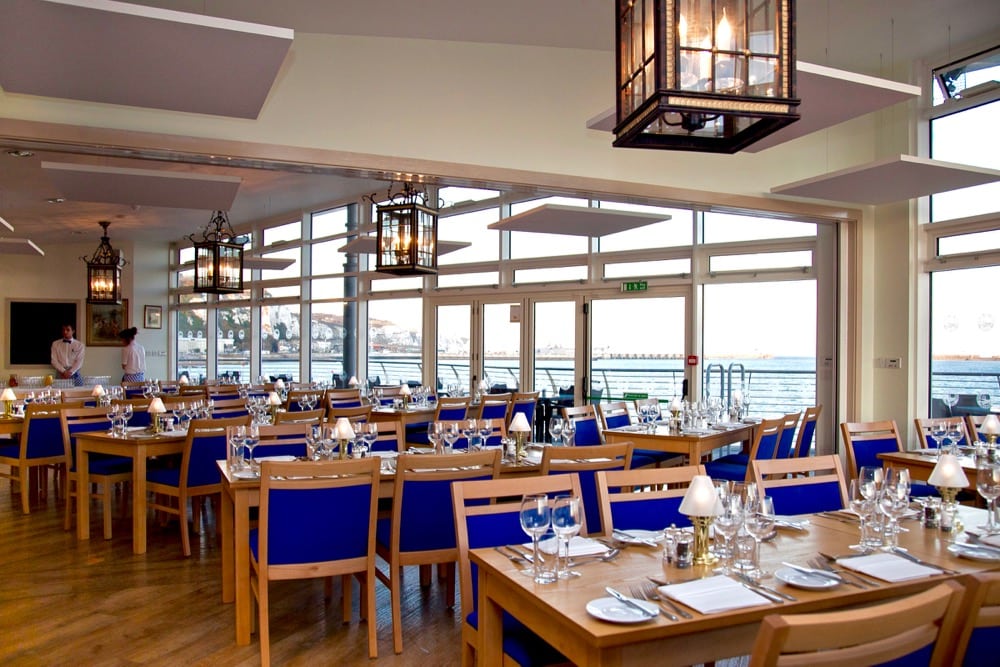 For sophisticated cooking, Victuals & Co in Deal is the place to go! One of my favourite things about Victuals is their very reasonably priced "Raid The Larder" menu (£21 for 3 courses) where they create dishes using their stock ingredients. Meanwhile food is always served with a smile at 81 Beach Street! This friendly restaurant offers one of the best Sunday lunches in the area.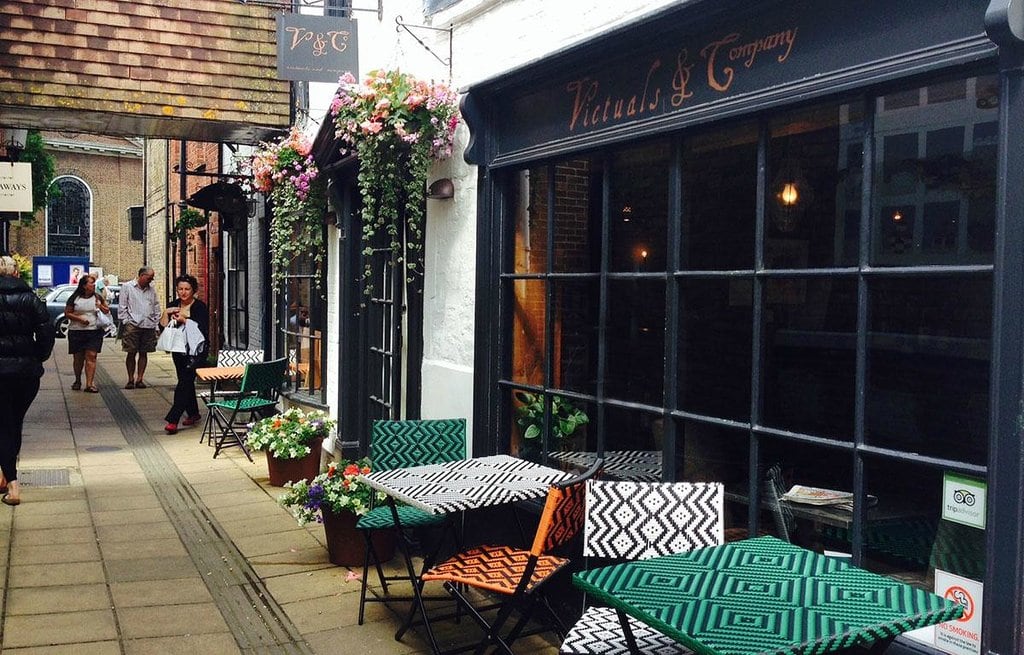 Sandwich has more to offer than ingredients stuffed between two slices of bread. Once you explore the winding historic streets you'll find plenty of cute places to stop for a bite to eat.
For delicious Italian food head to family-run Luigis, or for something a bit different, check out Elizavet – the town's Greek restaurant. Time it right and you'll get to experience more than just the food, as the restaurant hosts their special Greek night with belly dancers, live band and, of course, some plate smashing!
5. Experience Some Of Dover's Special Events
From carnivals and regattas to historical re-enactments and fireworks, there's plenty going on in White Cliffs Country!
Every September, one of the most impressive forts in Britain hosts an Open Weekend. Head to Dover's Western Heights for military re-enactments and a chance to peek inside the forts themselves.
Deal is home to both a great music and arts festival and a carnival and regatta in July. The town buzzes with live music, a colourful carnival, beautiful fireworks and of course, there's plenty of action out on the water too.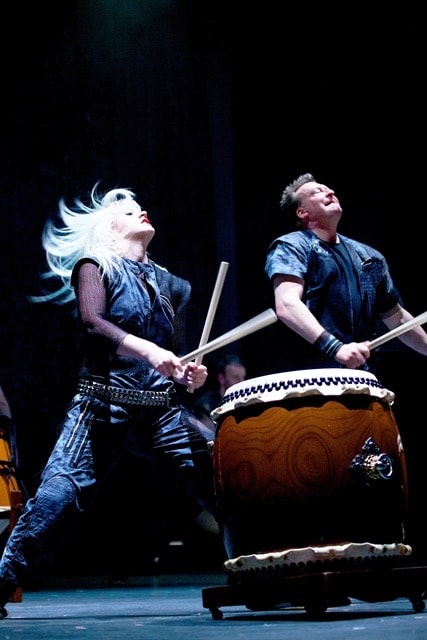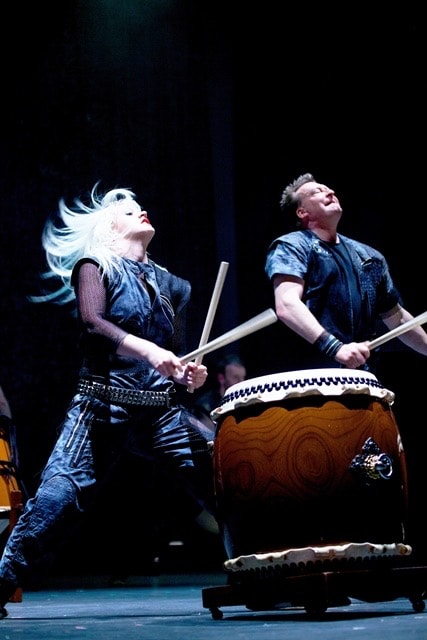 For something quirky, head to Deal Braderie on 18th September. Deal's adorable high street will be full of stalls selling vintage clothing, jewellery, books and antiques!
And if you're a foodie like me, you'll want to visit Sandwich for one of their many foodie festivals…
During Le Weekend in June, Sandwich plays host to an authentic Normandy market, classic cars and music, while Sandwich Folk and Ale Festival in July draws some great acts. Then towards the end of August, get ready for the annual Sandwich Festival. It features jazz concerts, a carnival, Italian market and a stunning Illuminated boat parade!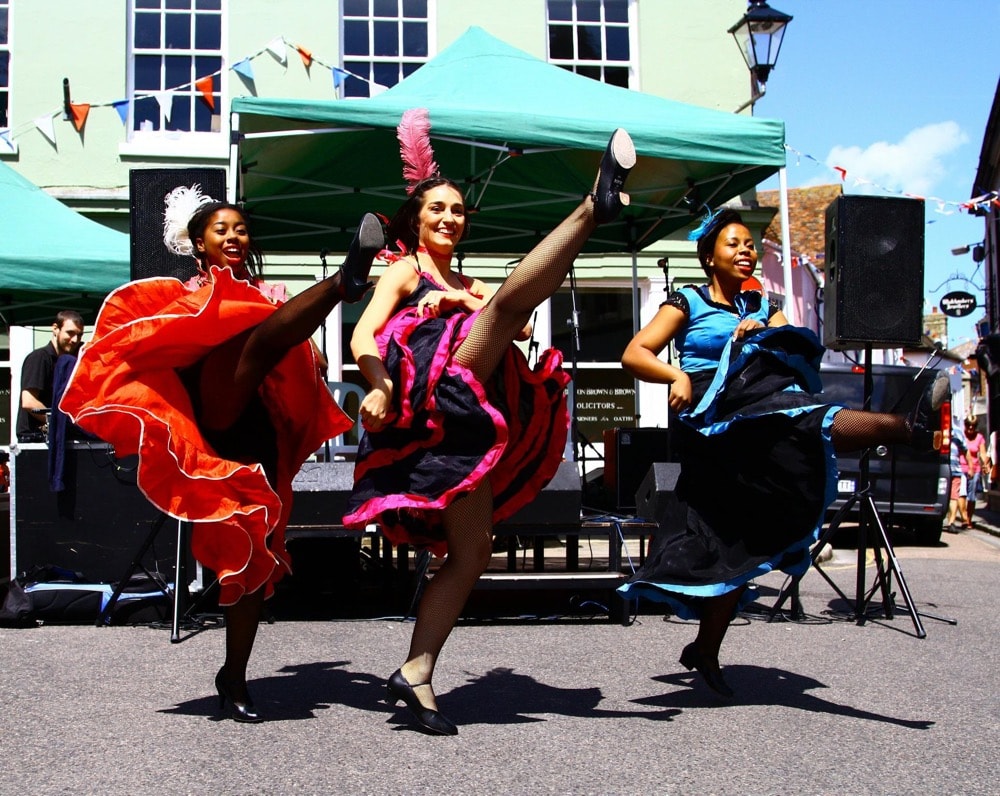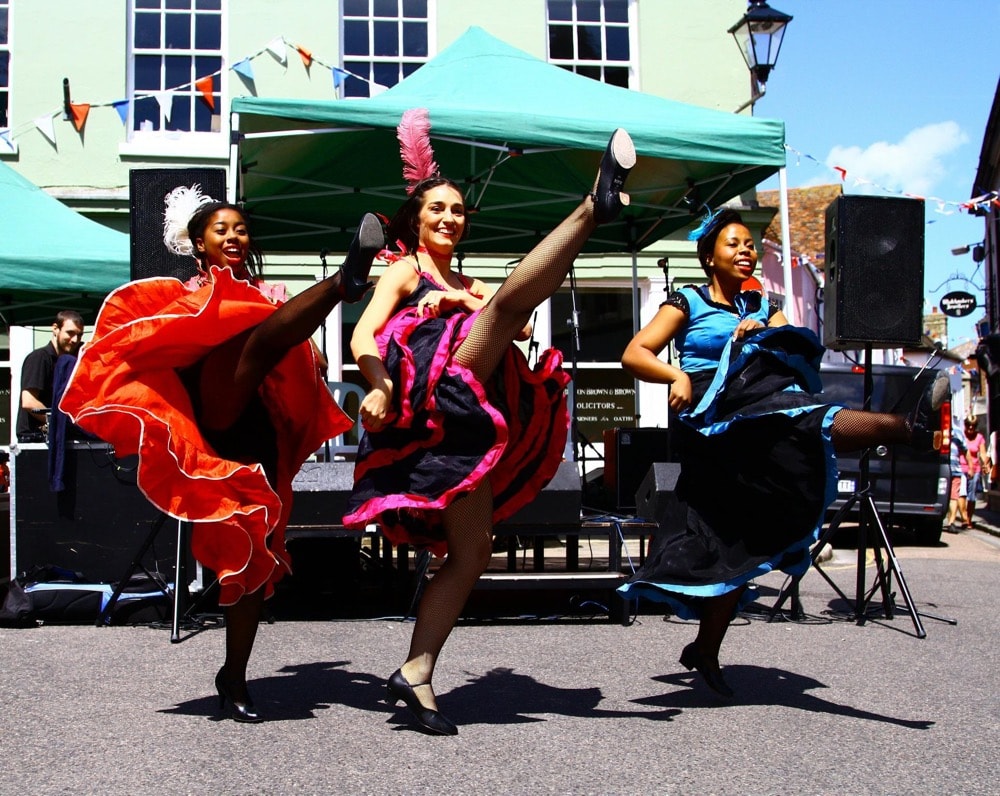 For more top tips on things to do in Dover and White Cliffs Country, click here and check out what's happening across Kent here.
Enjoyed this post about the top things to do in Dover and beyond? Why not PIN it?