Akumal, Mexico is home to a beautiful beach and an incredible place to snorkel with turtles.
After a month in Playa Del Carmen I'd been looking forward to setting off on an adventure which would take me from Mexico, all the way through Central America to Panama over the course of 44 days. I joined a group tour run by Intrepid, so we had the benefit of a local guide to take the stress out of travel and the notoriously dangerous border crossings.
Travelling To Akumal
From Playa we travelled an hour south to Tulum – home of the famous Mayan ruins perched on the edge of the cliff, with a backdrop of the Caribbean Sea. It's a spectacular spot, but one I've visited a few times before! With a bit of local knowledge from my month living nearby, I suggested a few of us took the Collectivo (public hop-on hop-off mini bus) and travelled to Akumal. The paradise beach town is almost equidistant between Playa Del Carmen and Tulum, and a single fare is just $30 MXN.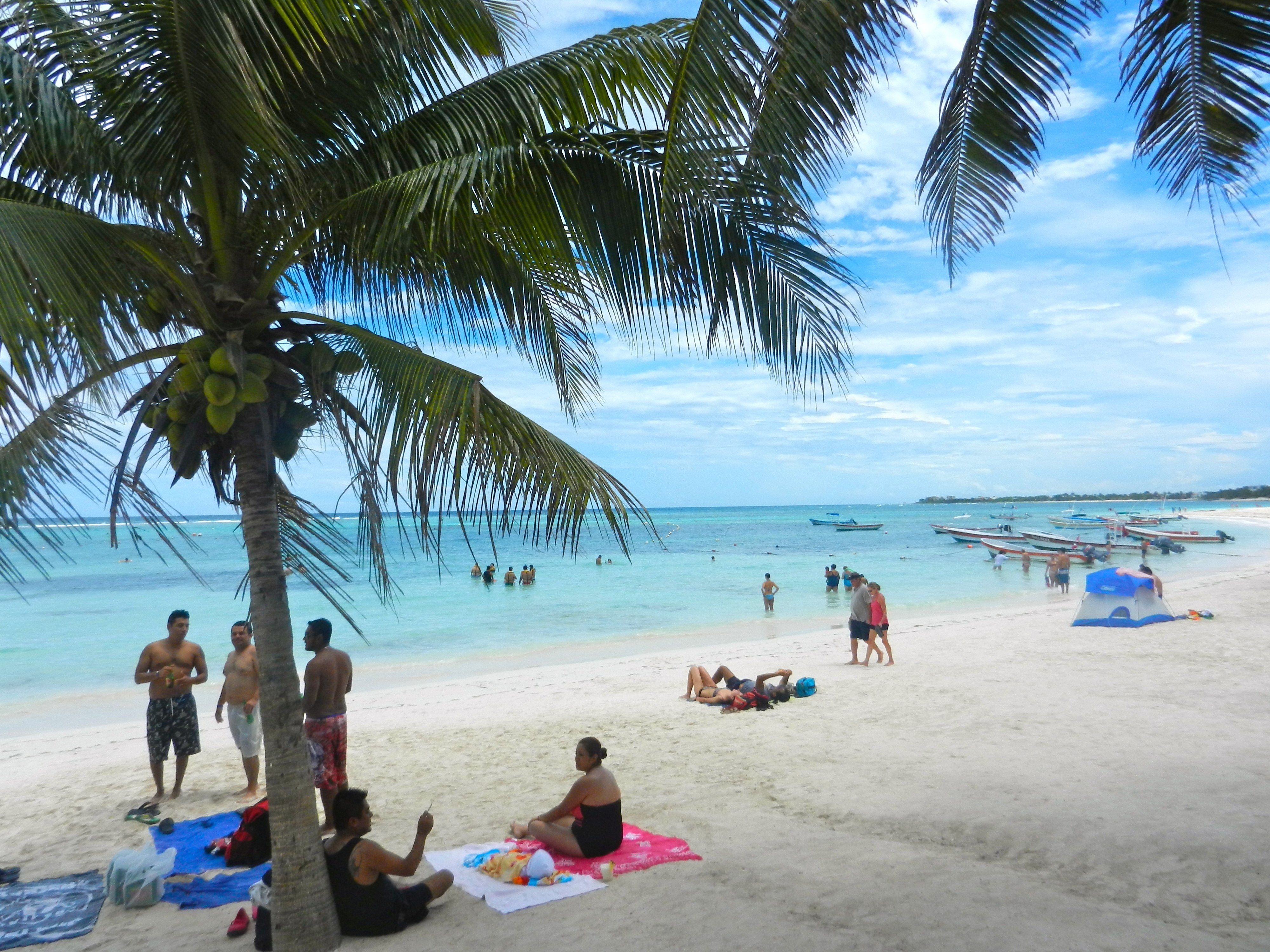 What Is Akumal Beach Like?
Akumal is a picturesque beach with a handful of restaurants and hotels. Every year thousands of people visit for one thing in particular – to swim with the turtles! The wild sea turtles feed here daily and while you can never guarantee seeing them, I've been 4 times and the fewest I've seen on one occasion was 2 (and the most I saw was 14!)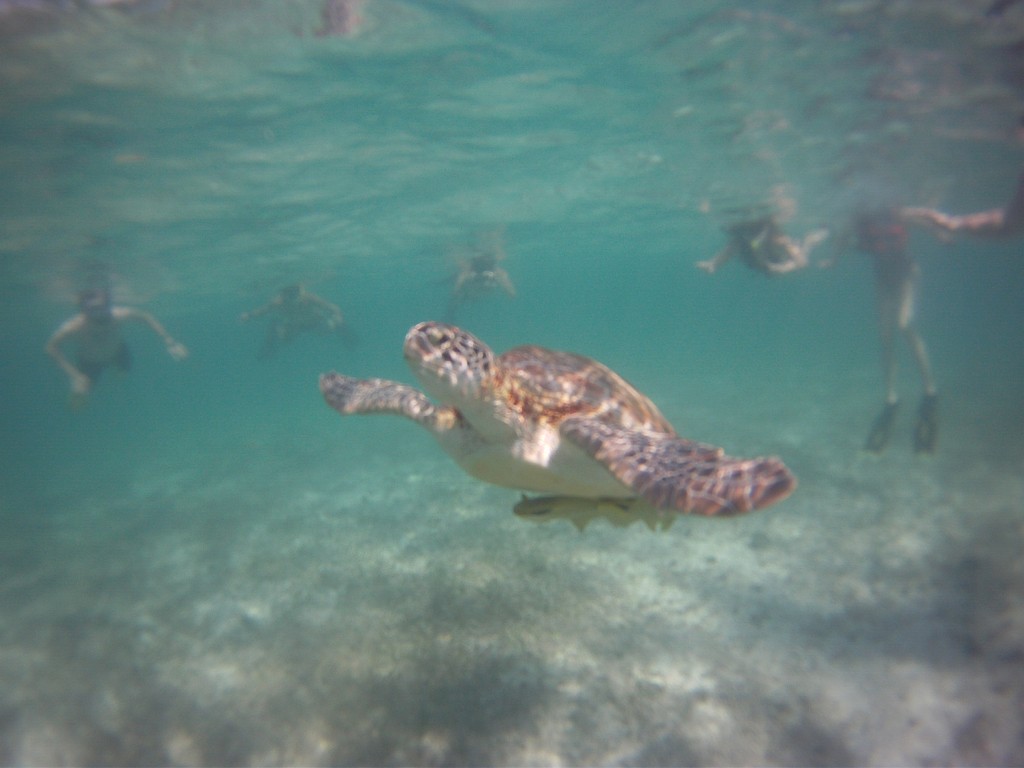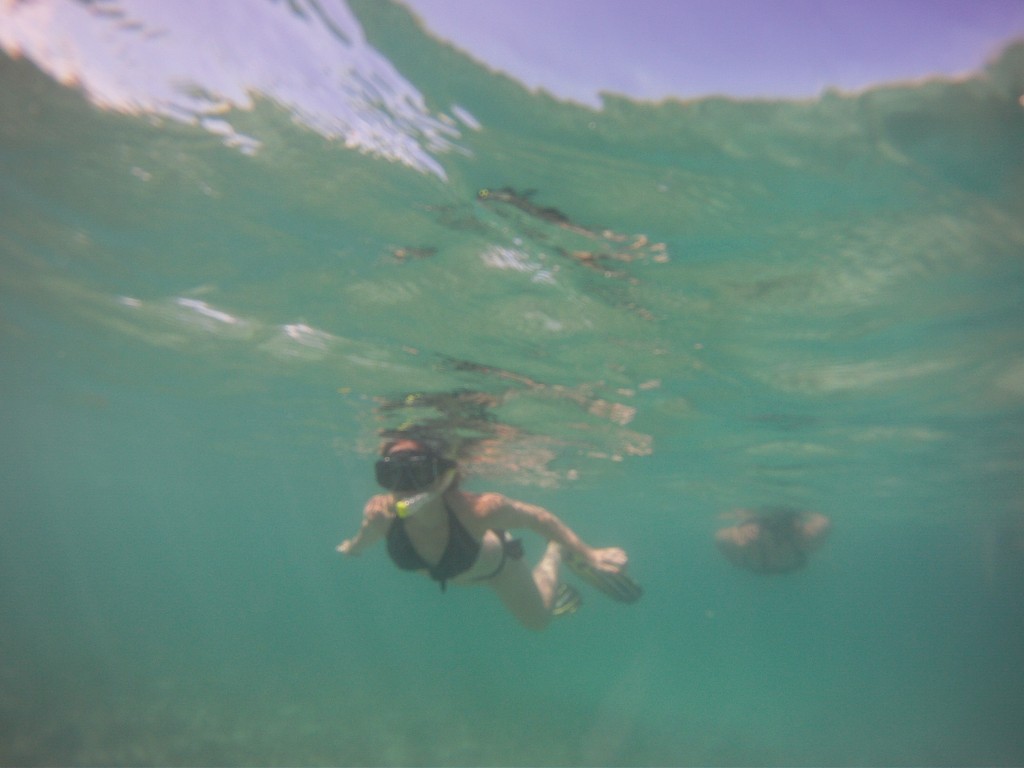 How Much Does It Cost To Snorkel In Akumal
Snorkels, fins and life jackets cost around $120 MXN to hire, or you can book onto an organised tour where a guide will lead you to the best spots. There are plenty of interesting tropical fish to see too – barracuda, needle fish, stingrays, eagle rays, angel fish, grouper and more. It's a magical place, and one that everyone should visit if they have the chance!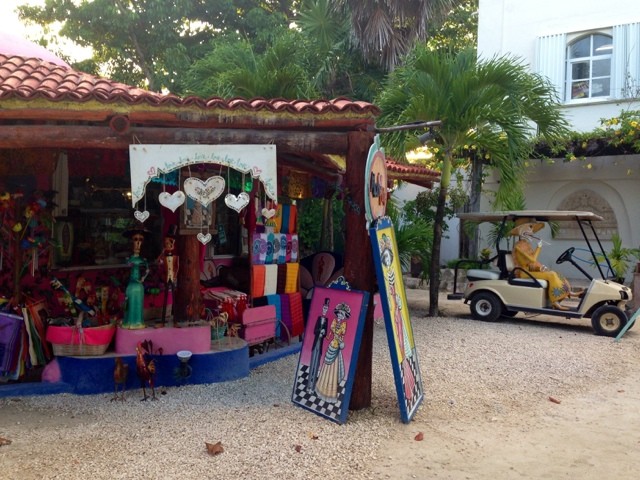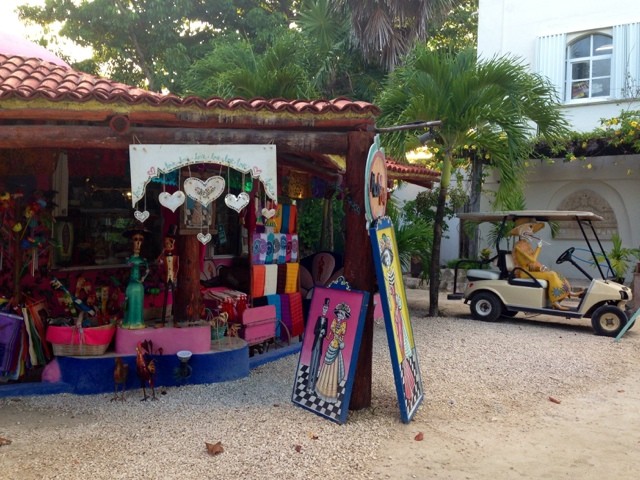 After a tiring snorkel session, there's nothing better than chilling on the beach, grabbing an ice cream or heading to Lol Ha for a frozen margarita. Well, when in Mexico eh?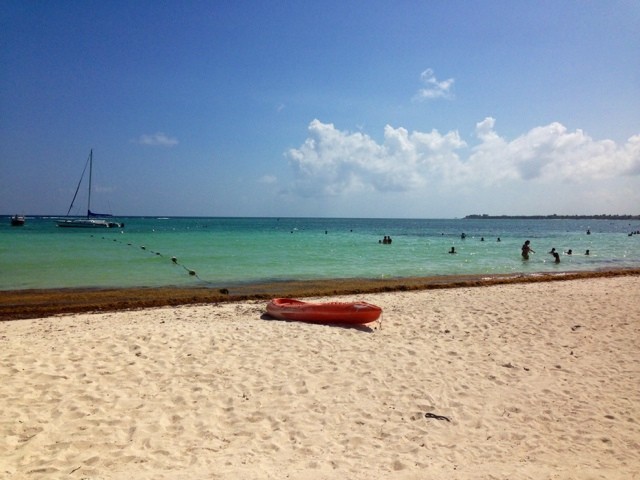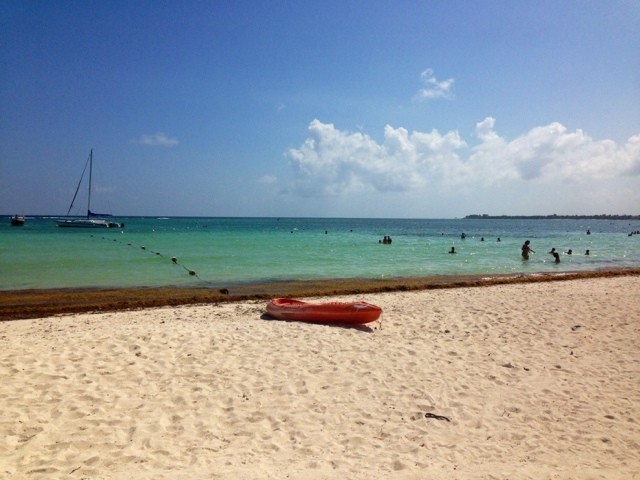 Heading off on your own Mexican adventure? Find out more great tips here.
Enjoyed this post? Why not pin it…