Puerto Morelos, near Cancun in Mexico, is a wonderful place to spend an afternoon. Find out all about where to go, how to get there and more!
A few days ago we took the Collectivo (Mexican type of public mini bus) from Playa Del Carmen to Puerto Morelos. 30 minutes and $20 MXN (equivalent of £1) later we arrived at the end of a 3km road leading to the beach. Rather than risking melting in the midday heat, we opted to take a taxi to the seafront.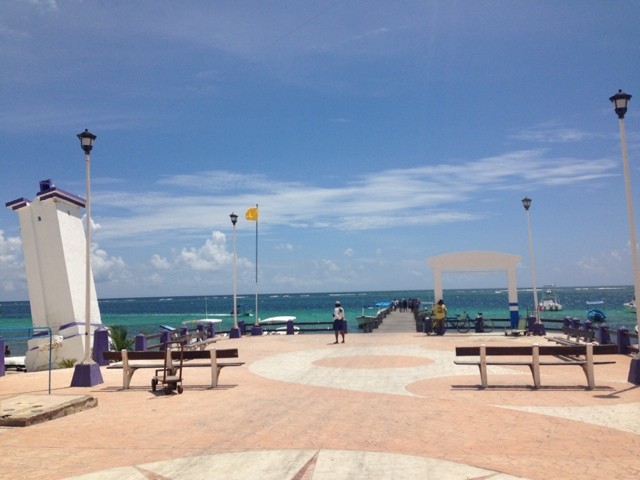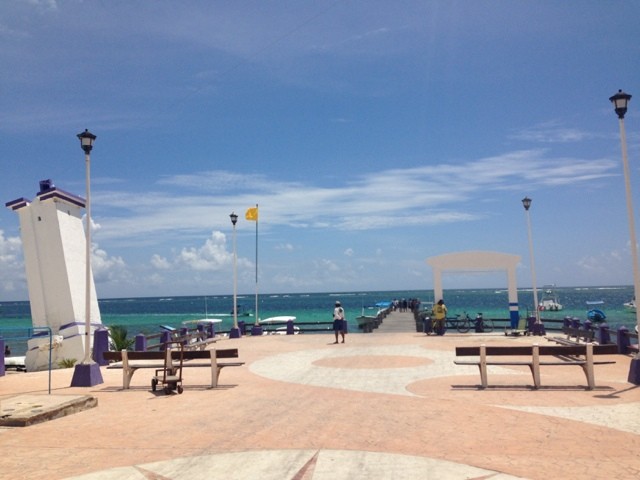 This is the kind of place you would expect to see on a postcard! It's so picturesque and has a local charm with fisherman coming and going from the piers all day. On a sunny day, the bright, turquoise sea sparkles and contrasts beautifully against the crisp white buildings. One of the landmarks is the slanted lighthouse which was damaged by Hurricane Beulah in the 1960s. It's strange but beautiful.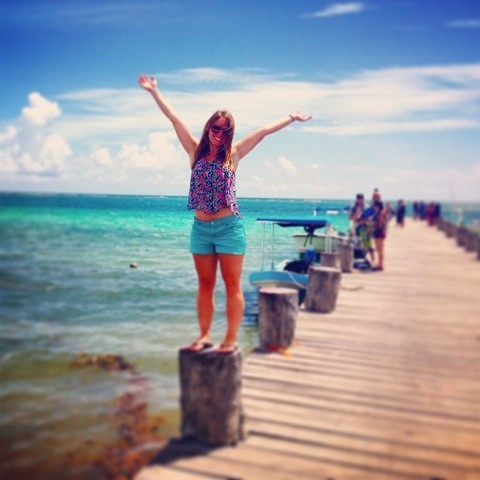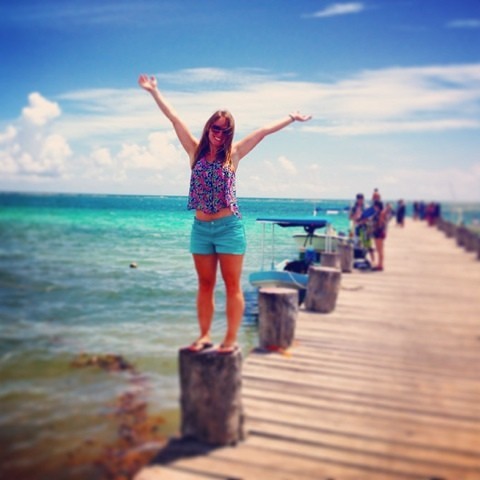 After chatting to one of the locals we organised a two hour snorkel tour of the reef a little way out to sea. This was very good value at just $200 MXN per person (£10) and included a guide. We saw barracuda, angel fish, needle fish, turtles and one of the brightest and most beautiful areas of coral I've ever seen.
After we ate at El Pesquero, a restaurant a few blocks from the seafront, which was recommended by a local friend. It specialises in traditional Mexican food with an emphasis on seafood. The owners fish each morning and cook their catch in the afternoon and evening. It's some of the freshest seafood I have ever tasted! I ordered the shrimp quesadillas which came with homemade guacamole, salsa and sour cream. We were also given tortilla chips, mole, potatoes and salsas for free on arrival.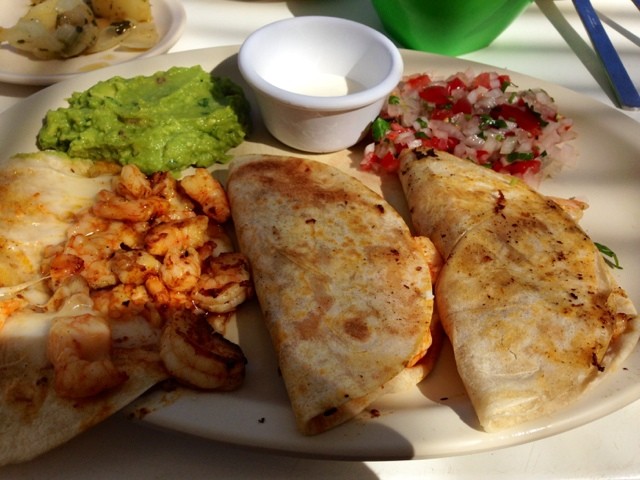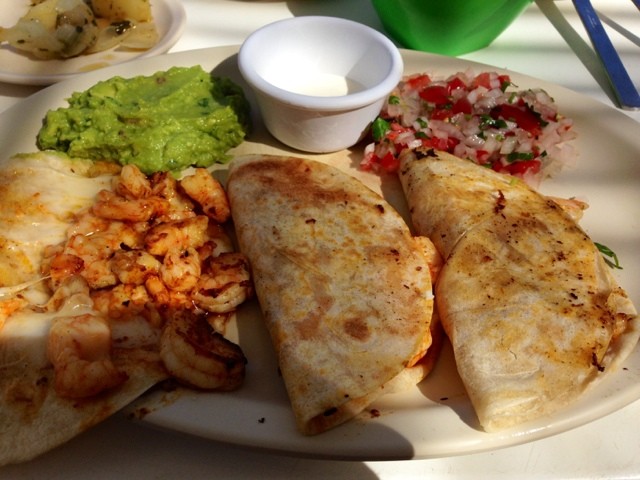 We relaxed on the beach for a while and saw a protest march by locals who were campaigning for the protection of the reef, and greater environmental awareness.
To get back to the Collectivo we chose to walk the 3km t the main road (the temperature had dropped enough by this point in the day!) To one side of the road there was a huge mangrove swamp and lots of signs warning of crocodiles! We survived the walk… but interestingly this is another part of the small town that was affected by a hurricane – this time Hurricane Wilma in 2005. The area still hasn't recovered, with water levels being much lower than they should be.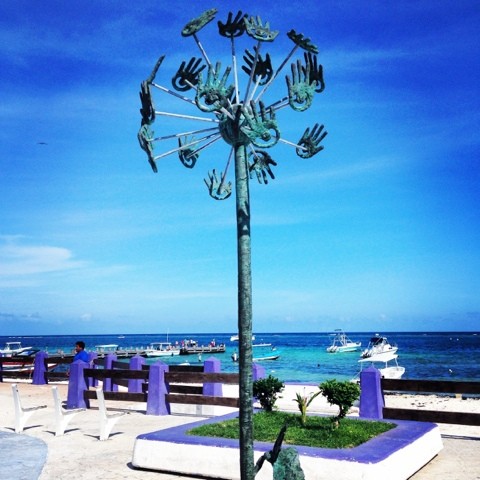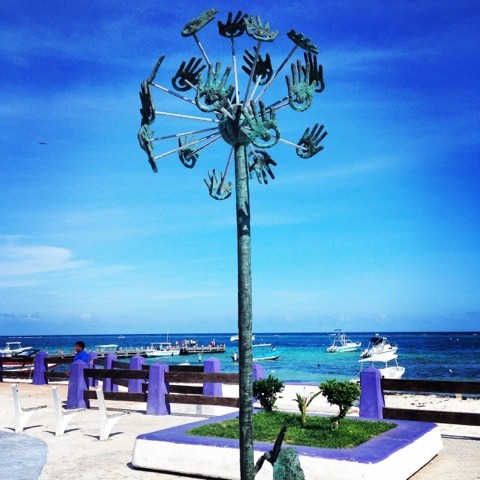 Puerto Morelos is a gorgeous place to visit for an afternoon and is a lovely escape from the tourist areas of Cancun and Playa Del Carmen. Don't forget your camera!