Find out all about visiting Pasteleria Escribà – Barcelona's most famous patisserie.
Dating back well over 100 years, Pasteleria Escribà is the most famous patisserie in Barcelona. With stores on Las Ramblas and Gran Via, it is a cake shop with a difference. Christian Escribà and his team are famed for creating awe-inspiring sugary masterpieces.
Over the years they've made exploding cakes, signature red lip truffles, sugar jewellery, chocolate walls, edible landscapes, and more. Nothing is impossible! When I spent the morning at their home on Gran Via, I felt like I was entering Willy Wonka's famous factory, and I didn't even have a golden ticket!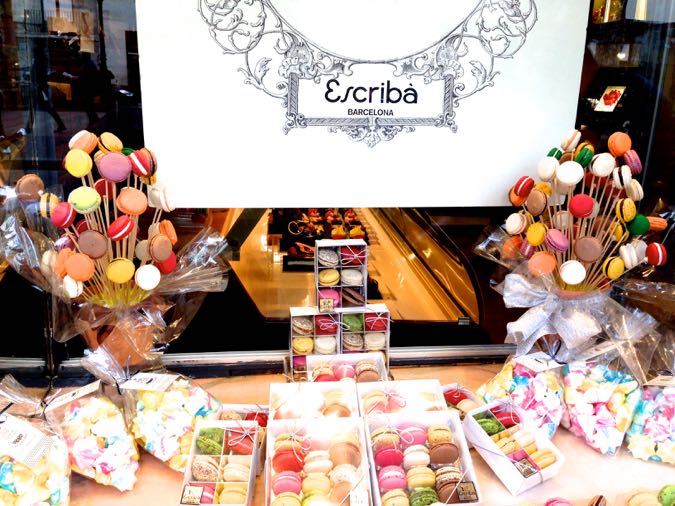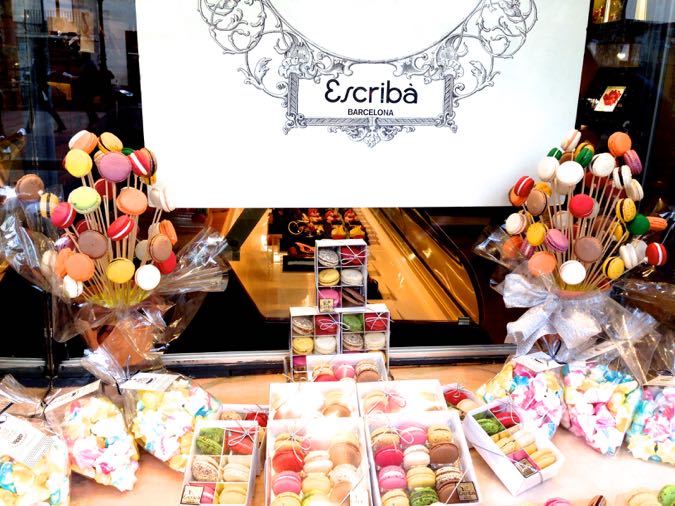 While there I had the pleasure of watching the pastry chefs and chocolatiers hard at work in the kitchens. In one area, a chocolatier was creating edible stiletto shoes, while across from him was a conveyer belt of chocolate covered apricots… then there was the pastry area and another section where someone was busy customising a birthday cake. I listened in wonder to Xavi Marco – Cap de Projectes at Escribà, who said the aim of their pieces of edible art was to generate a feeling of surprise, invoke emotion and create an unforgettable experience.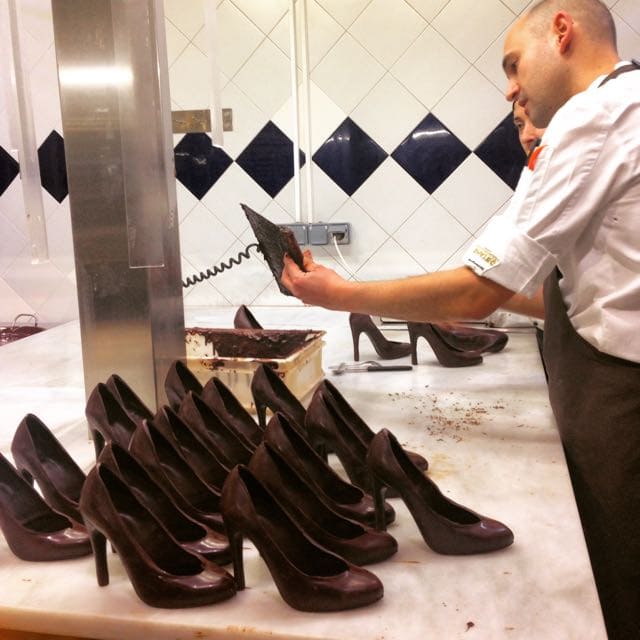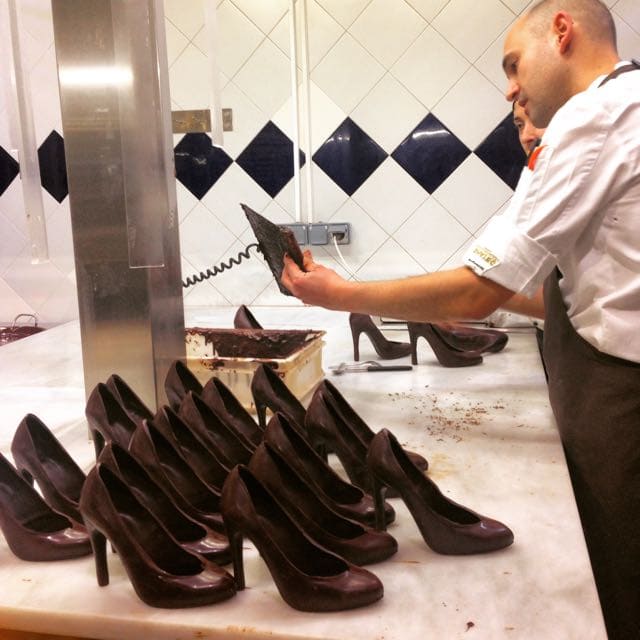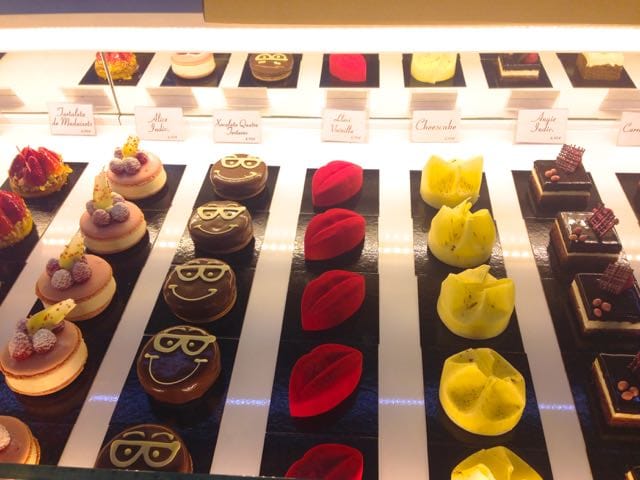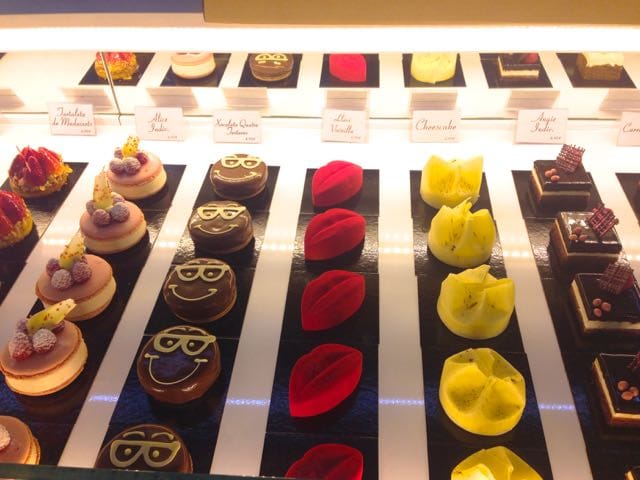 He told me about some of their most incredible projects over the years. A Spanish bank asked them to create a cake for a landmark birthday… this ended up as a 3m high replica of the bank's HQ made from cake, large enough to feed 12,000 people! They've also been responsible for the world's first flying cake, the final cake for 3 Michelin starred restaurant elBulli, the 'cake of the future' (which could have any design mapped onto it with lighting design) and more.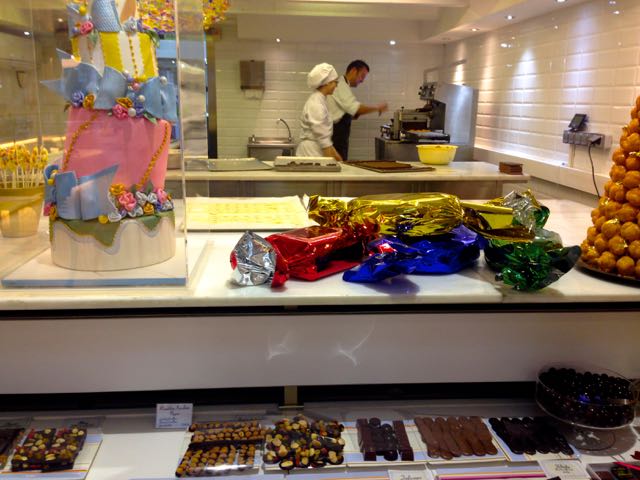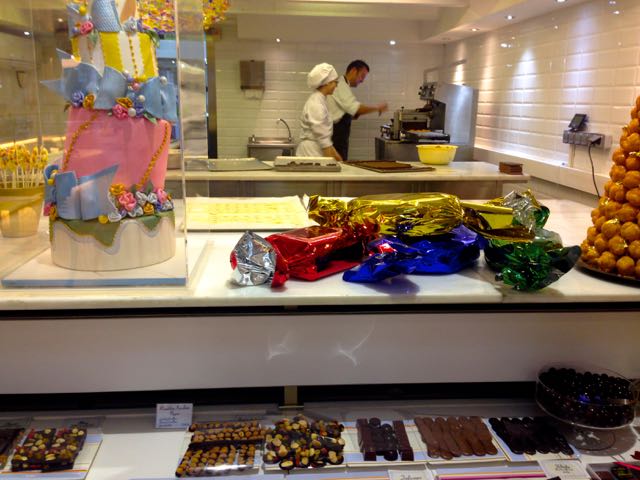 Once they were commissioned to make a wedding dress out of sugar. Christian topped it off by creating a range of edible accessories. On the day, all the female guests received an edible ring. They were so popular, that they started selling them. Today, along with the edible stilettos, the rings are stocked all over the world in exclusive stores such as Harrods, London.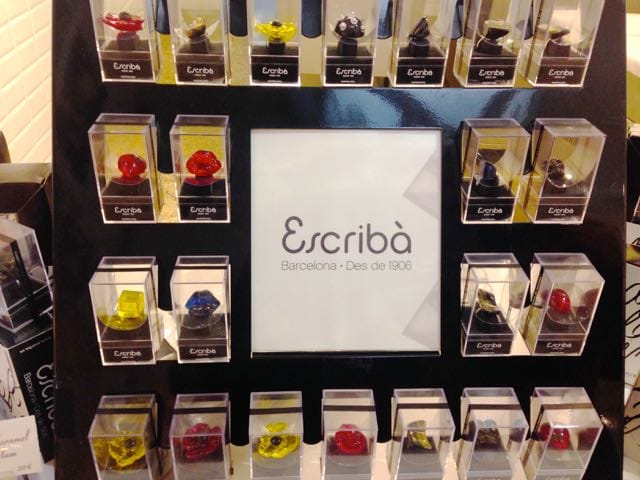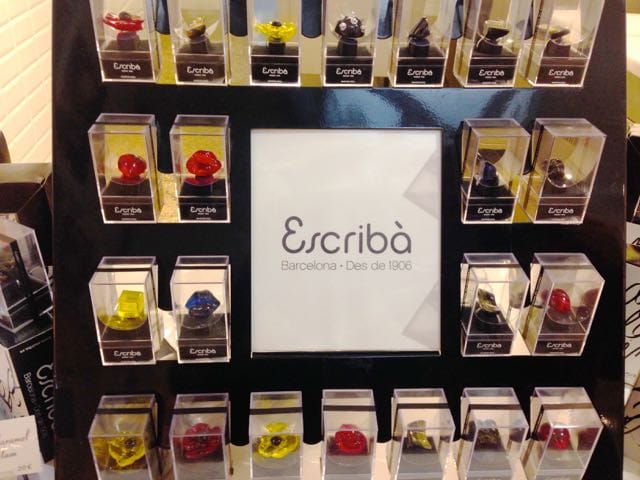 Xavi explained their attitude to business. If someone phones and asks them if they can do something, they say yes, then work out how to do it after! There hasn't been anything yet that they haven't been able to achieve, given the right budget of course!

The have an international team of chefs, but leading the way are Christian Escribà and his pastry-chef wife Patricia Schmidt. She is the lady behind many of their most intricate designs, due to her incredible sugar work. I did a double take looking at the sugar paste flowers in the workshop.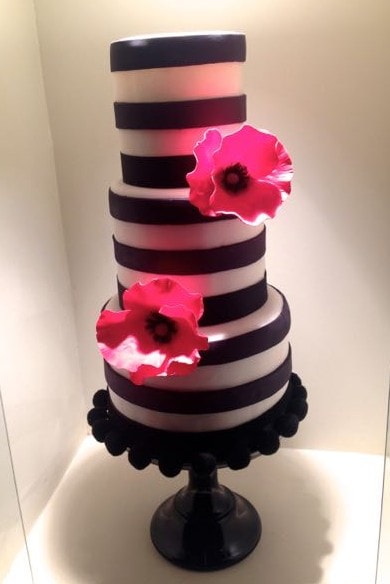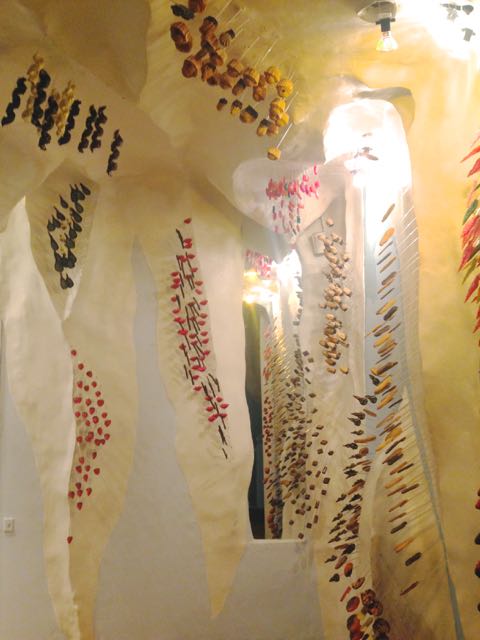 I couldn't wait to hear about Fantasia – an event the team put on in Singapore in 2014. It was a theatrical confectionary extravaganza with life-sized edible animals, the tallest chocolate fountain in the world, a 3m high Eiffel Tower made from macaroons, 5m high wedding cake, a full-scale replica of their store on La Rambla, cookery demonstrations and more. Not only was it a huge feat of culinary skill, but also logistics, teamwork and imagination.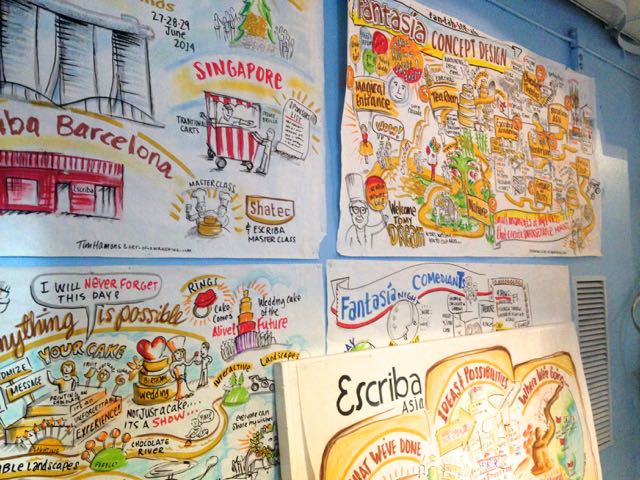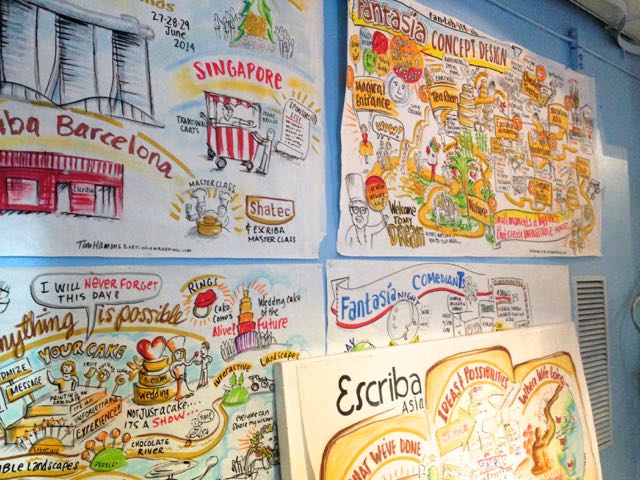 My time at Escriba made me feel like a little kid again, lost in a fantasy world. I left with a full stomach (you would too if you'd sampled a delicious mallorcan pastry with crème patissiere and their signature red lip truffles!), and a feeling that 'anything is possible'. It would be hard to find a company with a more positive, inspirational attitude. I just hope there's someone to continue the family business for another hundred years…
For more information, click here.