Looking for the best cafes to work from in Milan? Look no further!

While on my recent travels, I had a few days spare in Milan before heading to Turkey. So, I checked into a super cool hostel, made some traveller friends, and went off in search of the best cafes to work from for a few days.

I just love grabbing my laptop and setting up shop in a public place. There's something so inspiring about the digital nomad lifestyle. With the buzz of a foreign city, it heightens everything, and for some reason I feel more motivated to work, the further I am from home!
Thankfully, Milan has some excellent spots, with free wifi… and lucky for you, I've decided not to keep them to myself!
PAVÉ
Pavé is a very cool café… in a neighbourhood that didn't seem to have much happening. It's the meeting spot for all sorts. Students piled in around 11am for espressos, business meetings took place around me all morning and at 1pm sharp a sudden influx of hungry lunchers packed out every nook and cranny. It also happens to be one of the best places for breakfast in Milan.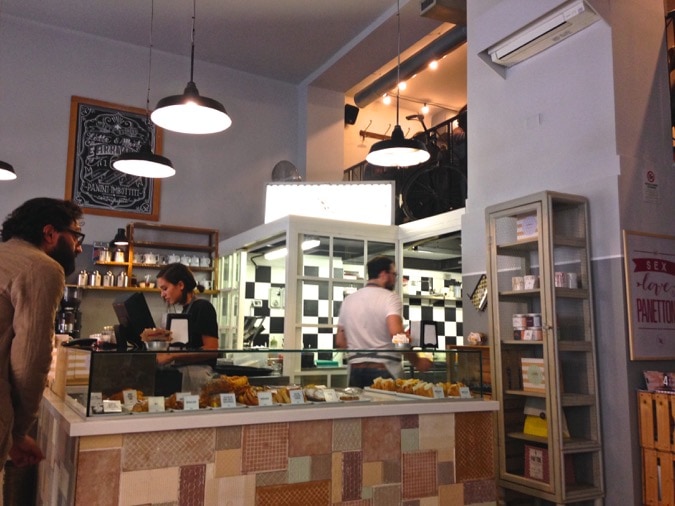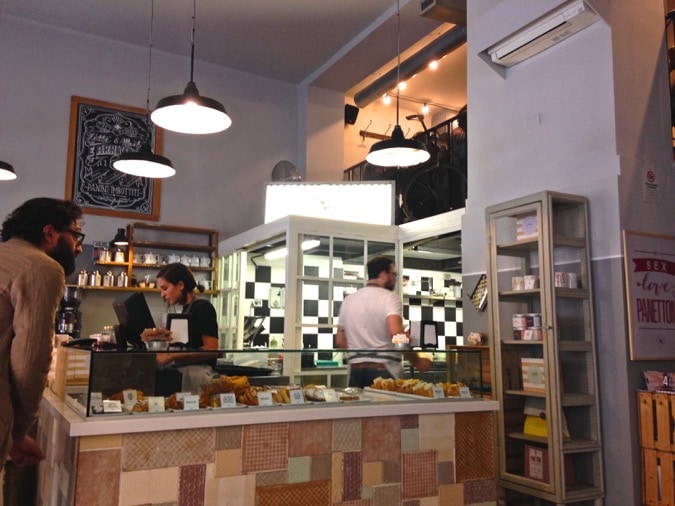 It's common to share tables in Pavé – in fact one large table takes up most of the downstairs seating space.
It's first and foremost an artisan bakery. There's a big open kitchen where you can watch bakers and pastry chefs working. They also serve excellent coffee, and provide an appetising menu from breakfast right through to lunch and the all-important aperativo hour.
https://instagram.com/p/sjtI9JDxFc/?taken-by=pavemilano
I ordered a coffee in the morning but couldn't resist staying for lunch after spotting large bowls of delicious looking salads being brought out.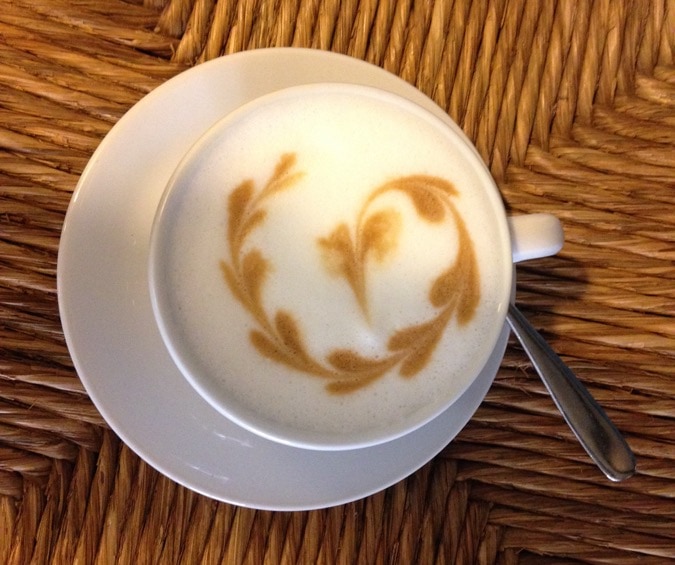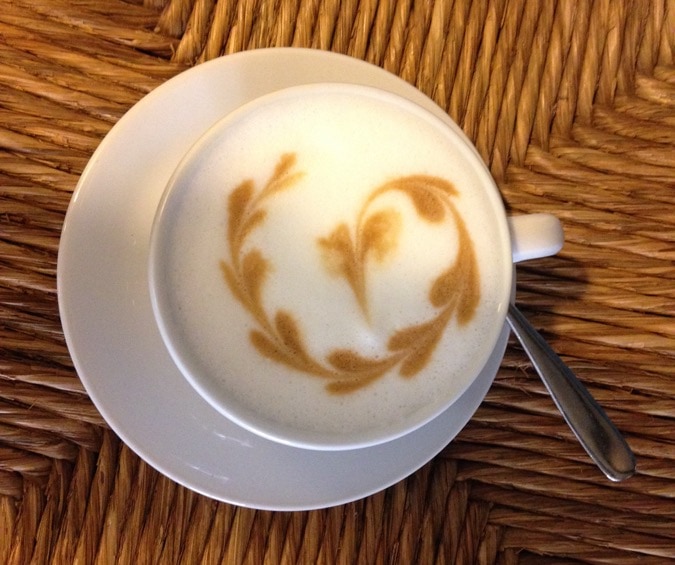 I went for the salad with sun-dried tomatoes, mozzarella and sesame seeds. It was topped with a basil dressing, croutons and fresh sourdough bread. It was delicious – very fresh, with huge chunks of soft mozzarella and flavour-packed sun-dried tomatoes. The bread was moreish! Feeling a little under the weather I also ordered an apple and ginger juice which provided the perfect vitamin injection.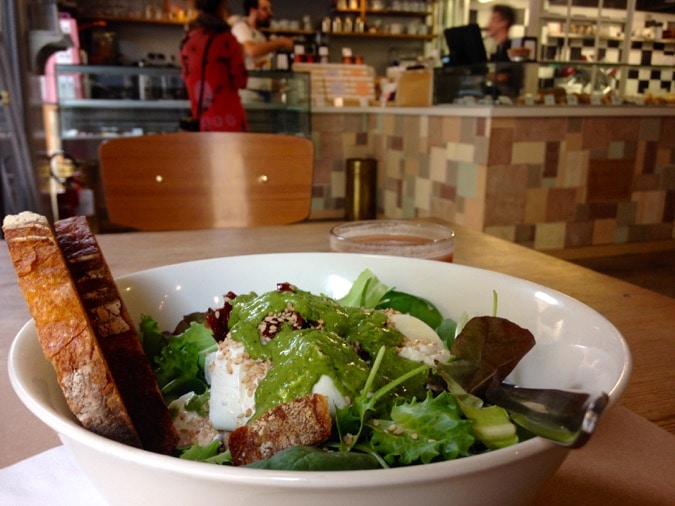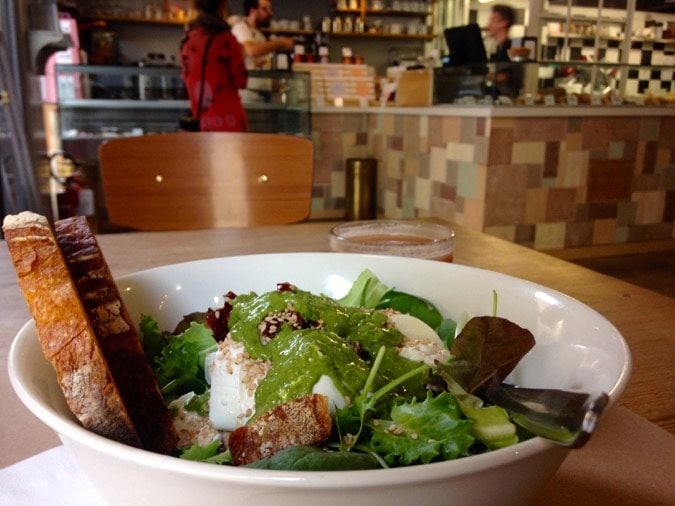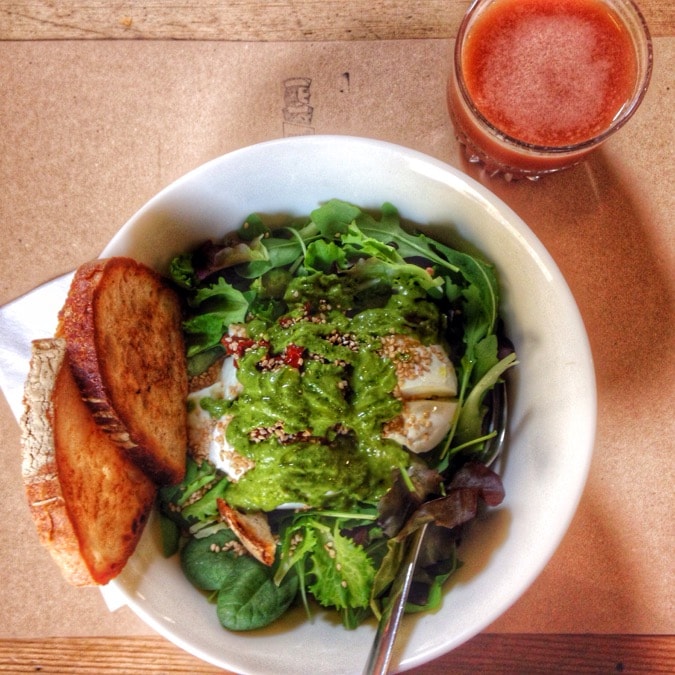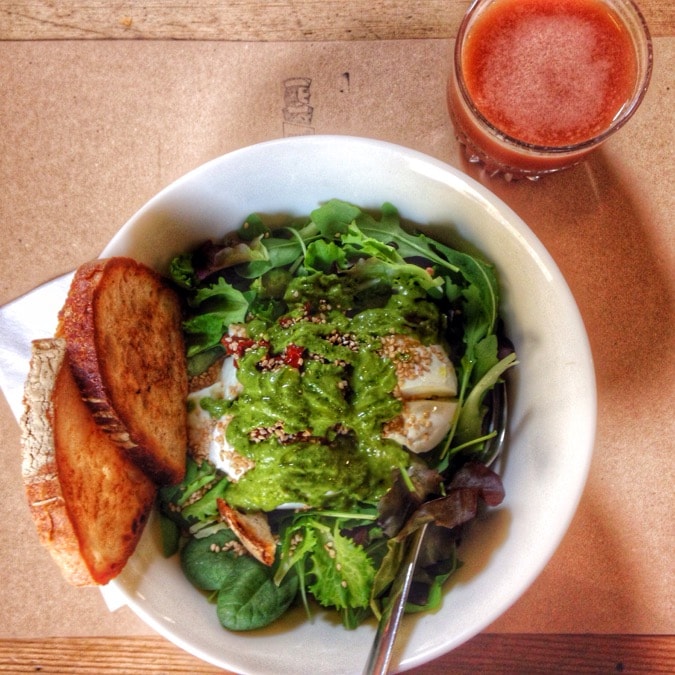 After a few hours work, combined with a bit of people watching, I went on my way, in search of the next cool spot to put my laptop down.
https://instagram.com/p/7zgXsSstBh/
https://instagram.com/p/46Xw2RDxGN/?taken-by=pavemilano
Find out more about Pavé here.
BIANCO LATTE
Bianco Latte was discovered by chance. I love these moments. I was actually on my way to another café which I'd read about online, only to find they didn't have wifi. I'd been distracted as I passed Bianco Latte as it's an eye-catching place. A shop-come-gelateria-come-restaurant. It was a vision in white!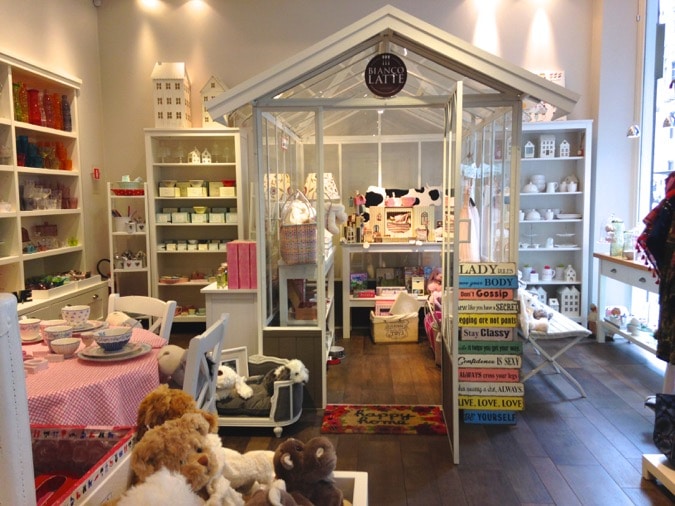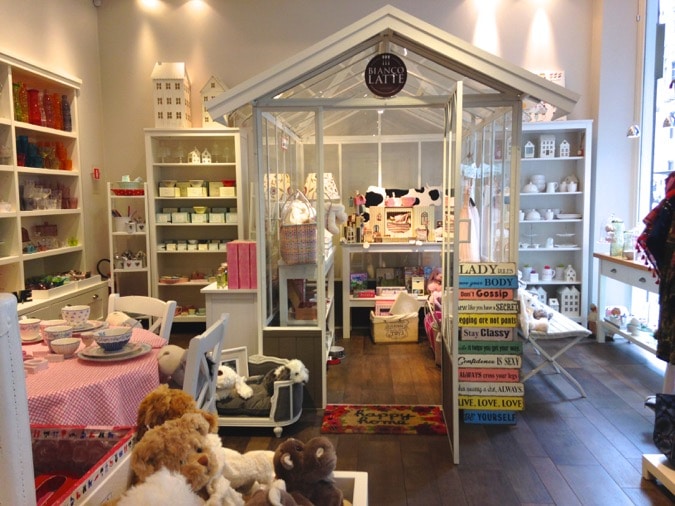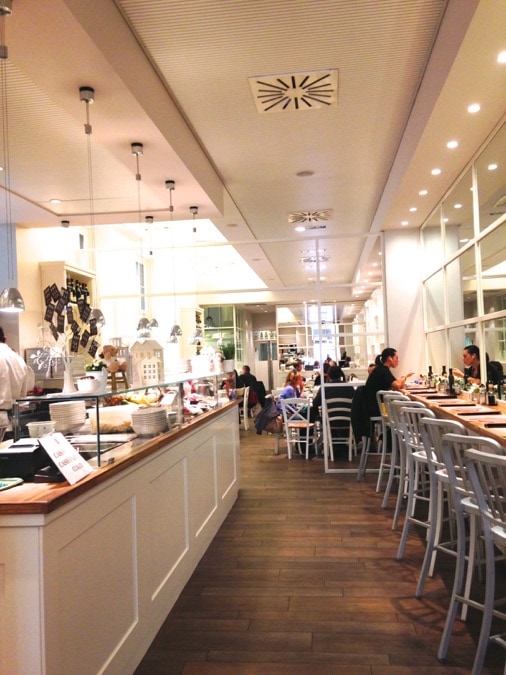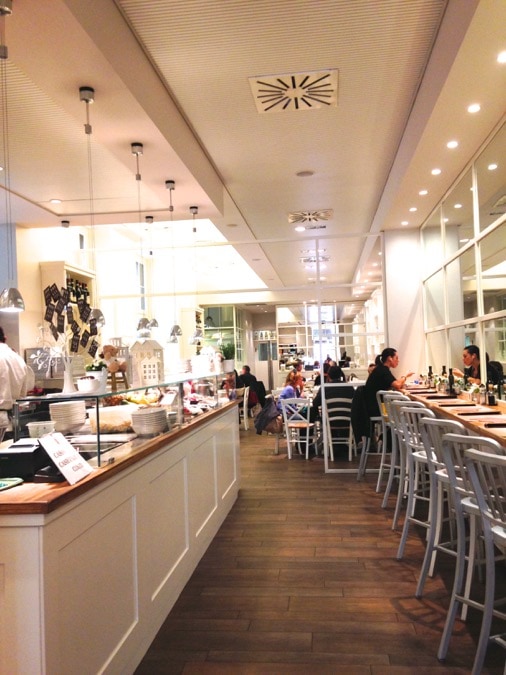 After looking at all the pretty gifts on offer in the shop, and still full from lunch, I opted for a cup of gelato and worked in the window area. It was another lovely spot, and much calmer than Pavé. The wifi worked (although a little slow!) and the coffee gelato was delicious, creamy and hit the spot. It gave me the energy boost to finish my work.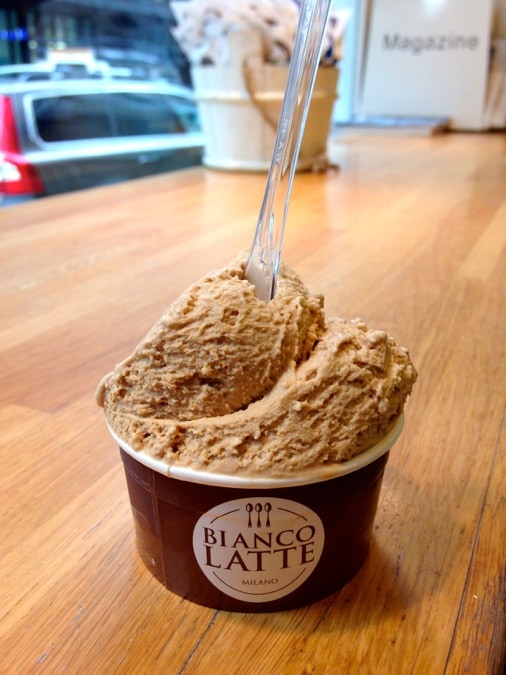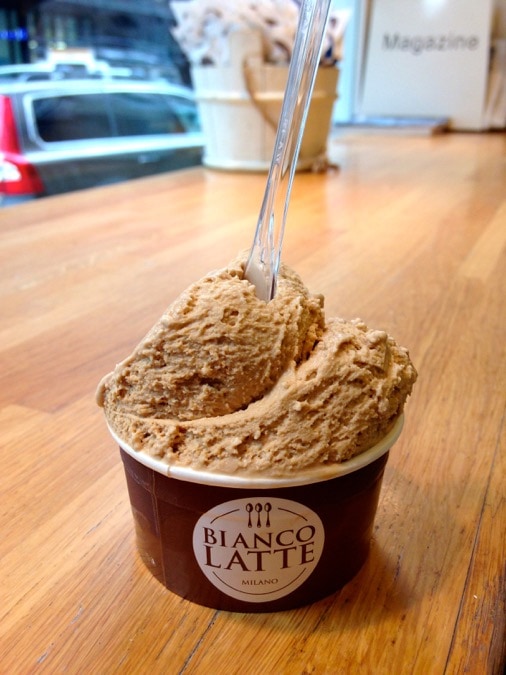 https://instagram.com/p/6z6sa2HmCS/?taken-by=biancolatte
https://instagram.com/p/4Ww89IHmHR/
Find out more about Bianco Latte here.
Looking for other things to do in the city? Check out 10 free things to do in Milan.
Any other tips for great cafes to work from in Milan? Let me know in the comments below!

Enjoyed this post? Why not pin it…