From art collections and relics in historic buildings, to musical instruments, comics and cars displayed in exciting, ultra-modern spaces, these are the best museums in Brussels.
Spending time in museums is a great way to relax during a travel adventure. Museums not only give you a great insight into a country's natural and human history, but they are often comfortable spaces to relax in while learning a thing or two.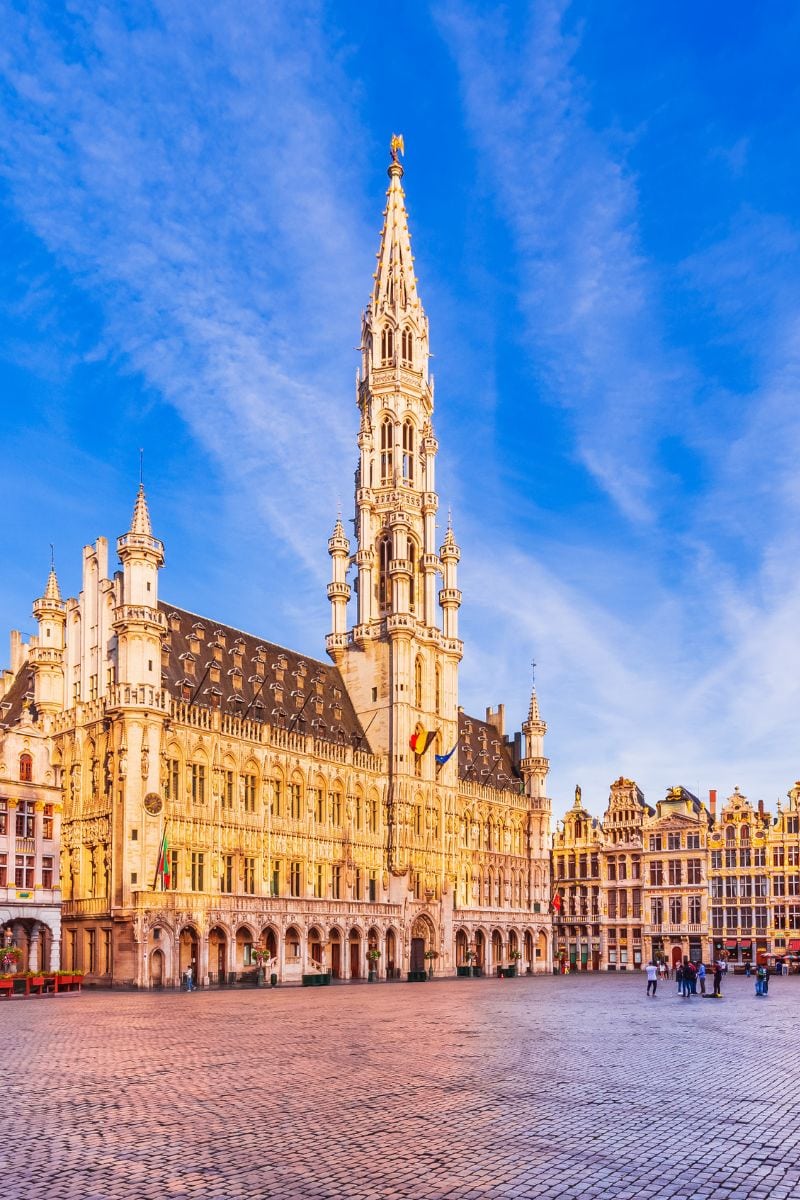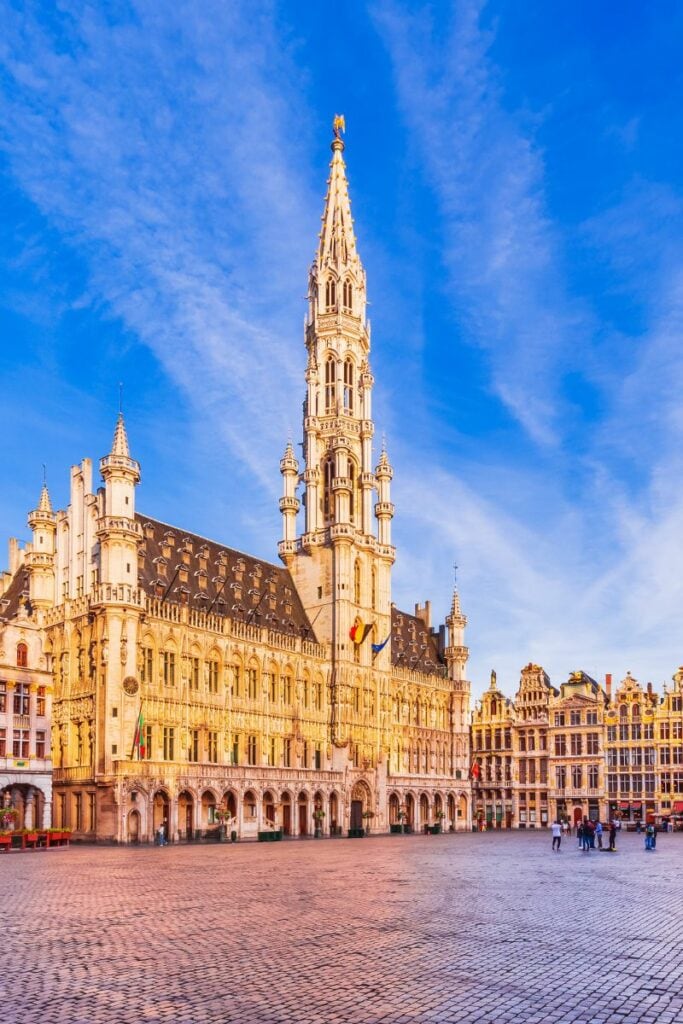 Belgium has a long history of creating and displaying fine art, and curating collections of artefacts from every corner of the world. From the splendid facade of the Museum of the City of Brussels to the quirky and fun Belgian Comic Strip Centre, there's a great variety of museums catering to every interest and taste.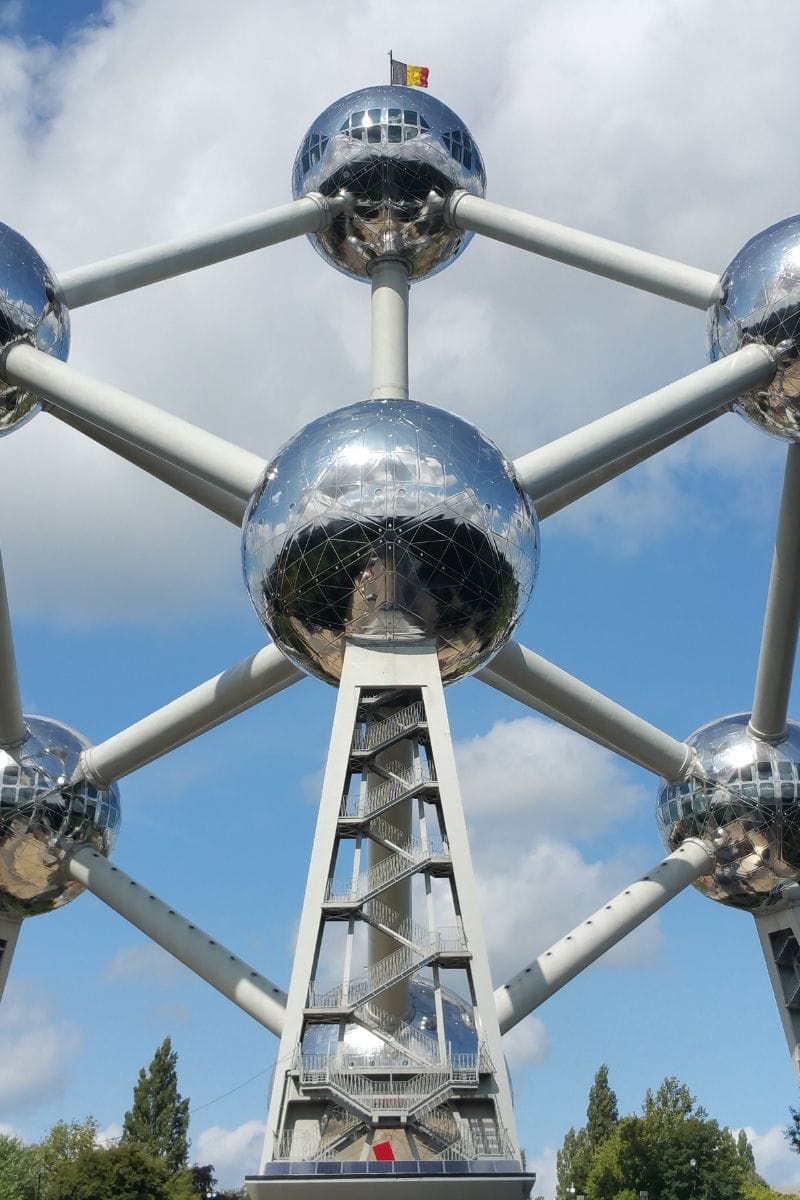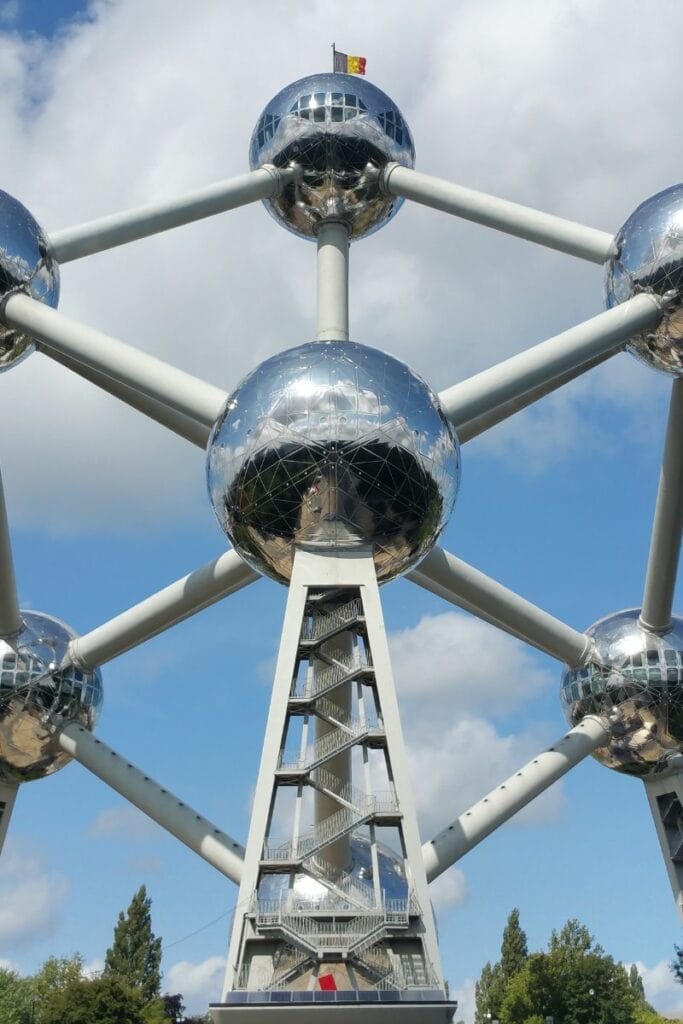 So, if you find yourself in the Belgian capital, this guide to the best museums in Brussels will help you track down some of the city's most amazing collections!
---
17 Amazing Museums in Brussels, Belgium
It's said that music soothes the soul and in this lovely, peaceful museum you can see, hear and learn about more than 1,200 musical instruments. Housed in a beautifully restored complex — part Art Nouveau and part Neoclassical — the museum's four galleries are enhanced with live sounds, artworks and photographs. There are lots of text panels dotted throughout, explaining the origins, history and use of each instrument.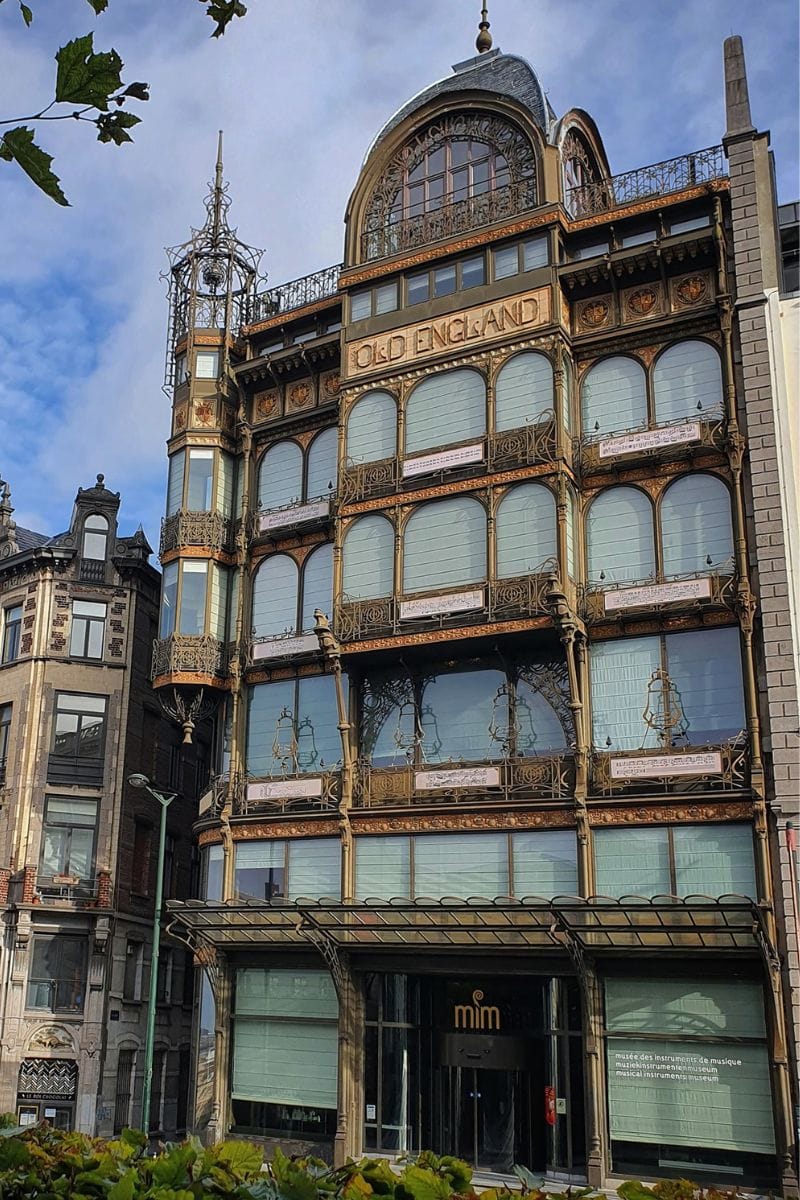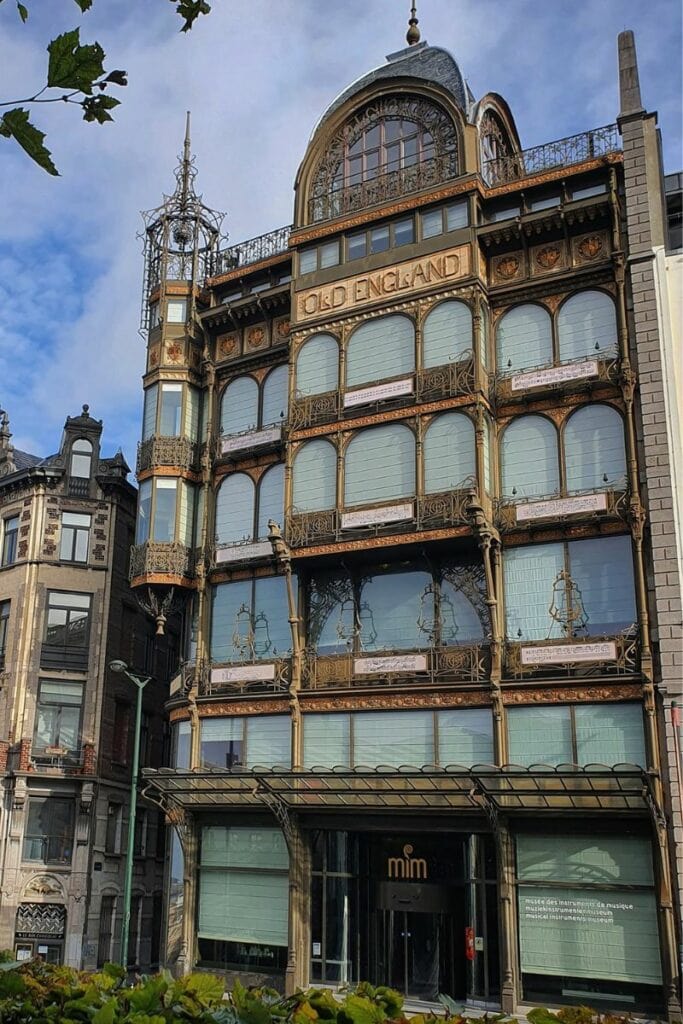 Don't miss the gallery dedicated to odd musical instruments such as the Crumhorn (a walking stick-shaped flute) and the street organ with moving figures. The museum also features video footage of traditional music from around Belgium being performed. It's a lovely spot to visit in Brussels for music lovers, old or young.
Petrol heads will be in heaven wandering around this super cool museum dedicated to all things car-related. Autoworld is more than just a museum: it's a living, breathing and revving homage to motor cars of all kinds. The museum was originally a private collection of antique automobiles, most notably the cars of the Belgian royalty.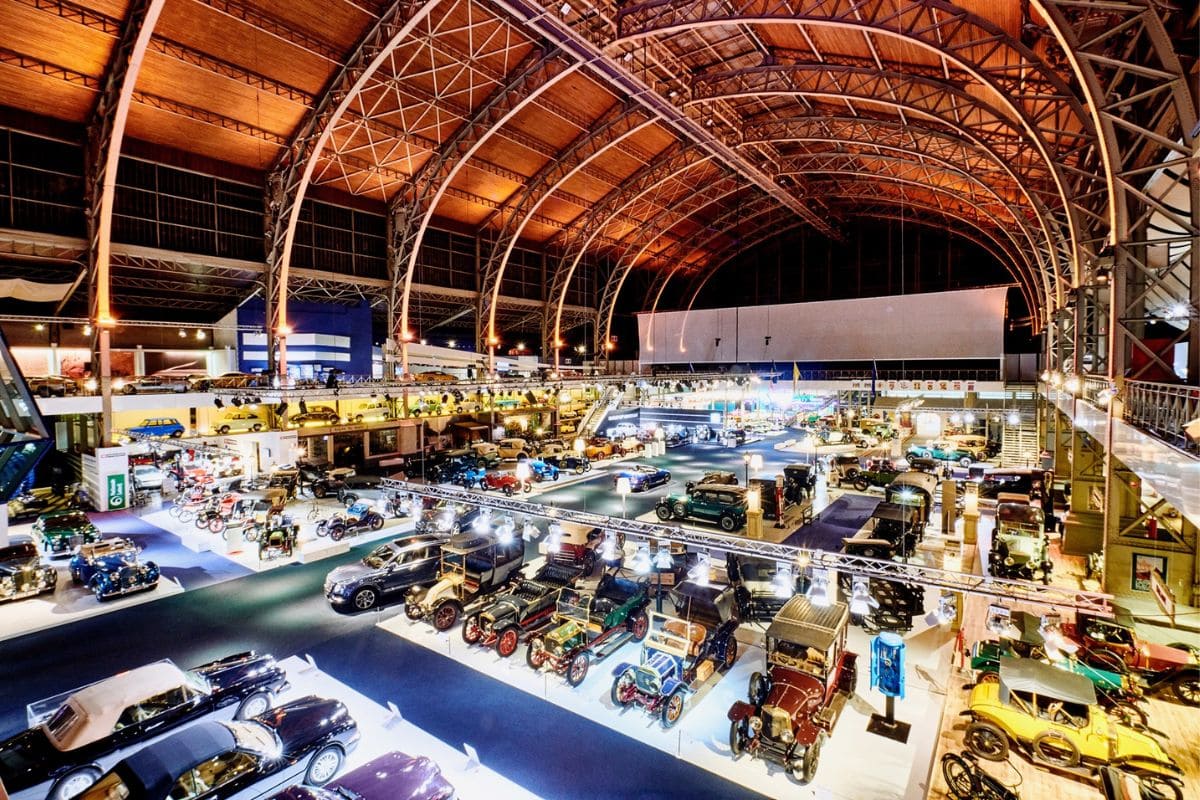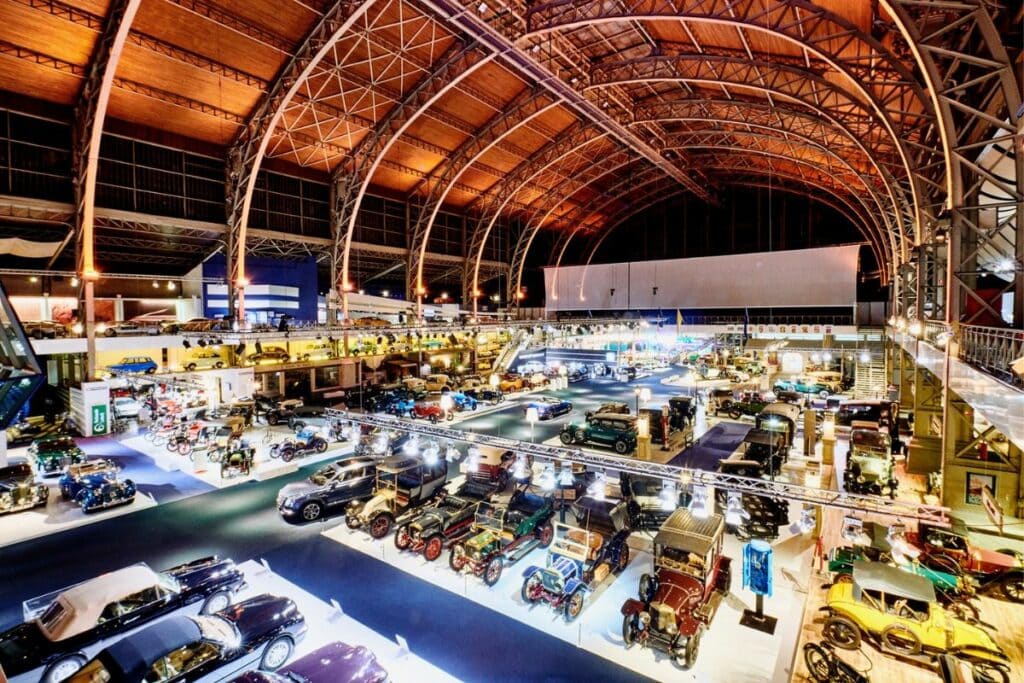 But these days, the museum's collection of retro cars is enhanced by displays of more modern vehicles, different types of engines, and re-enactments of car shows from the past. Don't miss the display of cute little VW Love Bugs and iconic Combi vans. There's also a cool range of scooters decorated with all sorts of graffiti.     
Do you have a thing for surrealist art? You'll love this museum which houses a large collection of works by Belgian surrealist artist René Magritte (1898-1967). Working with canvas, paint and stone, Magritte's works depict the human form in all kinds of situations and surroundings.
Some of his most notable works are the multi-coloured nudes (both male and female) and his depictions of the natural world where nature and industry collide. If you visit this museum, be prepared to spend a few hours here – the captivating artworks will make you lose all track of time!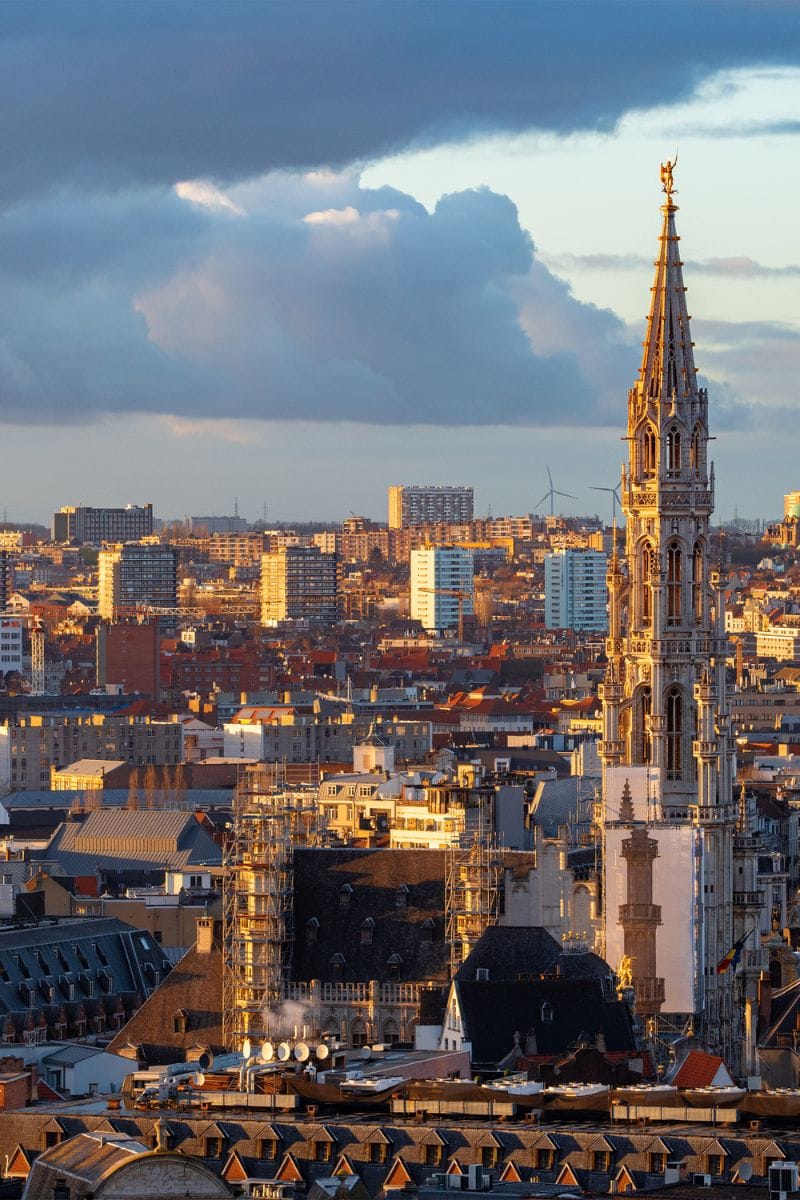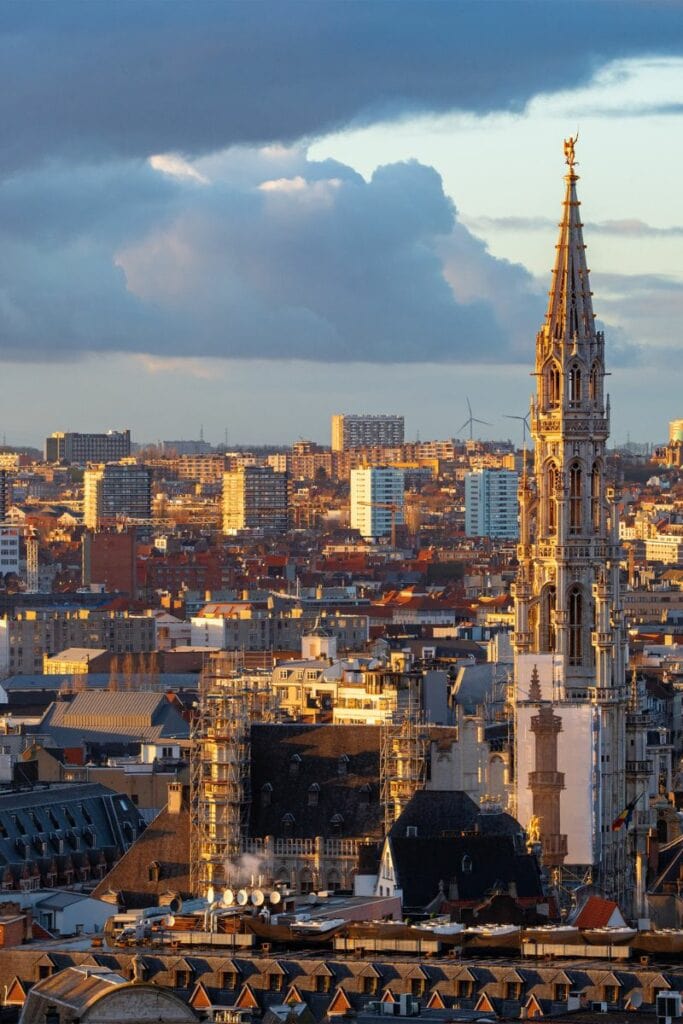 This spectacular, UNESCO World Heritage Site is housed in one of my favourite buildings in Brussels. Nicknamed "The Breadhouse", your visit to this museum should kick off with simply admiring the neo-Gothic building itself. Once you're inside you'll find collections of exquisite watercolours, sculptures (check out the iconic Manneken-Pis), and models of the early Brussels city layout.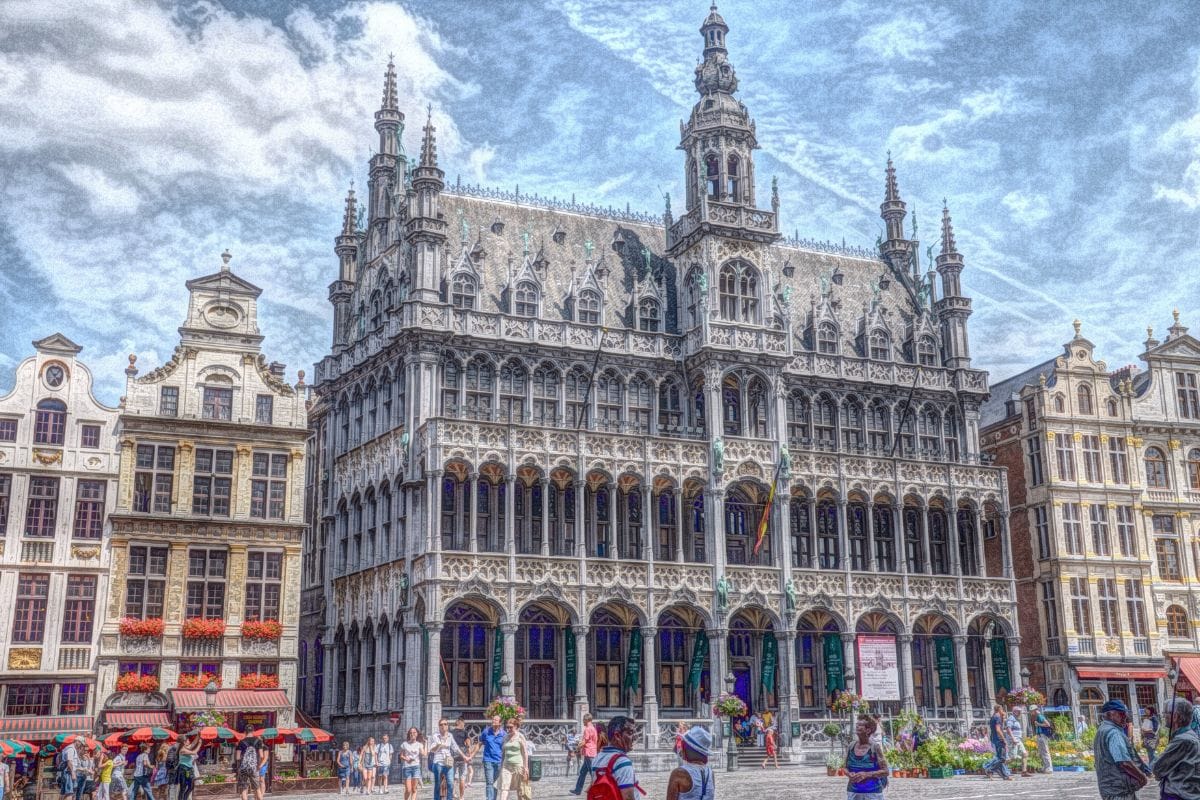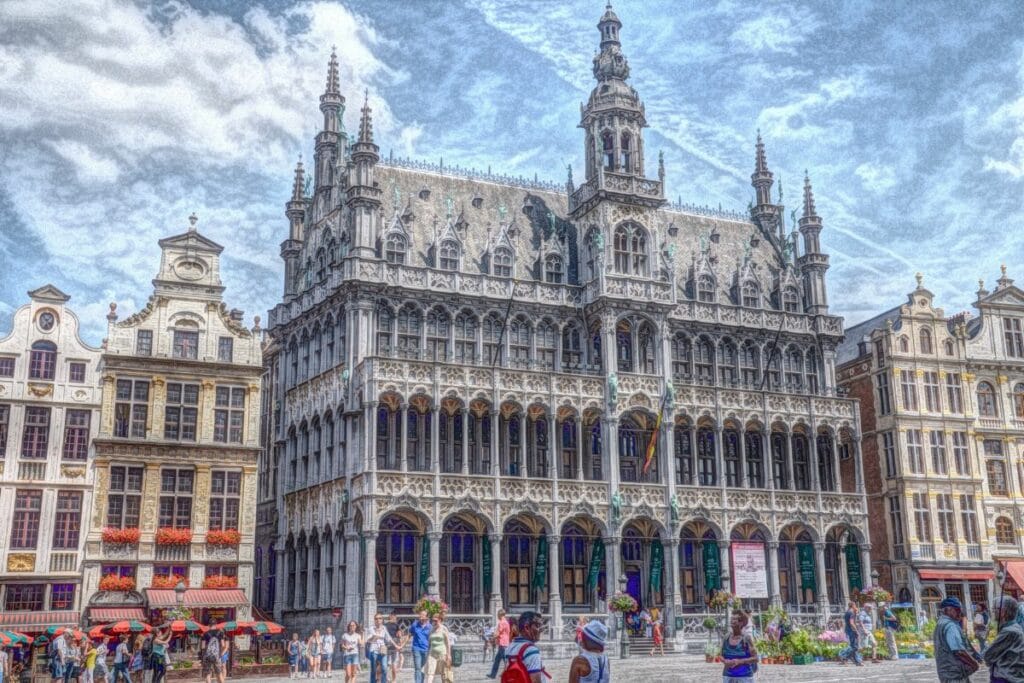 The galley of poster art dating from 1870 to 1880 contains some amazing depictions of early advertising. There are also many examples of fine art masterpieces, including the terrifying scene of the 1675 Bombardment of Brussels with its accompanying virtual reality experience, which puts you right into the midst of this event.
I love design, and the Belgians are experts at creating amazing new items from everyday materials. This bright, spacious museum is packed with modern furniture, architectural drawings, outdoor artworks and mock-ups of futuristic living spaces.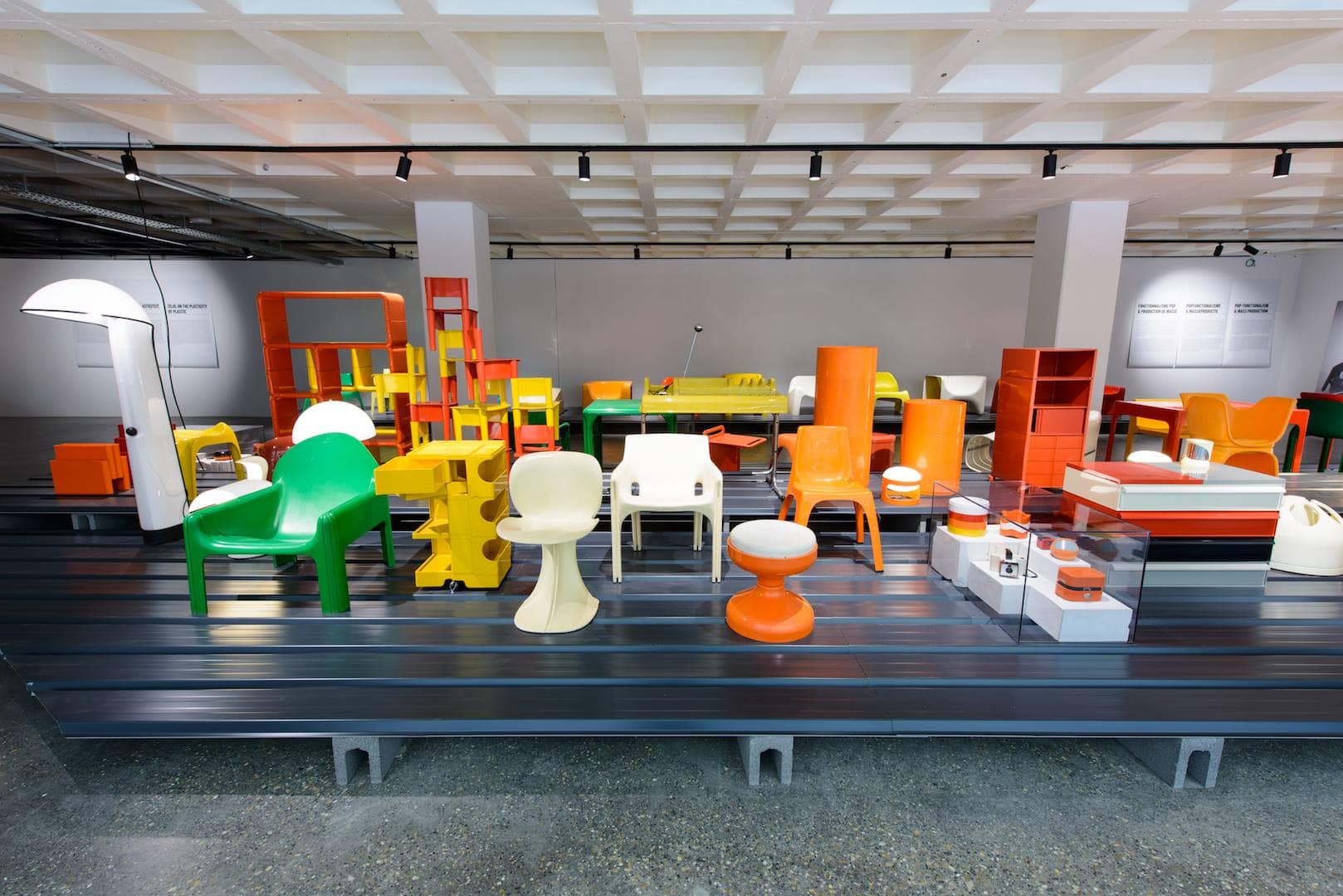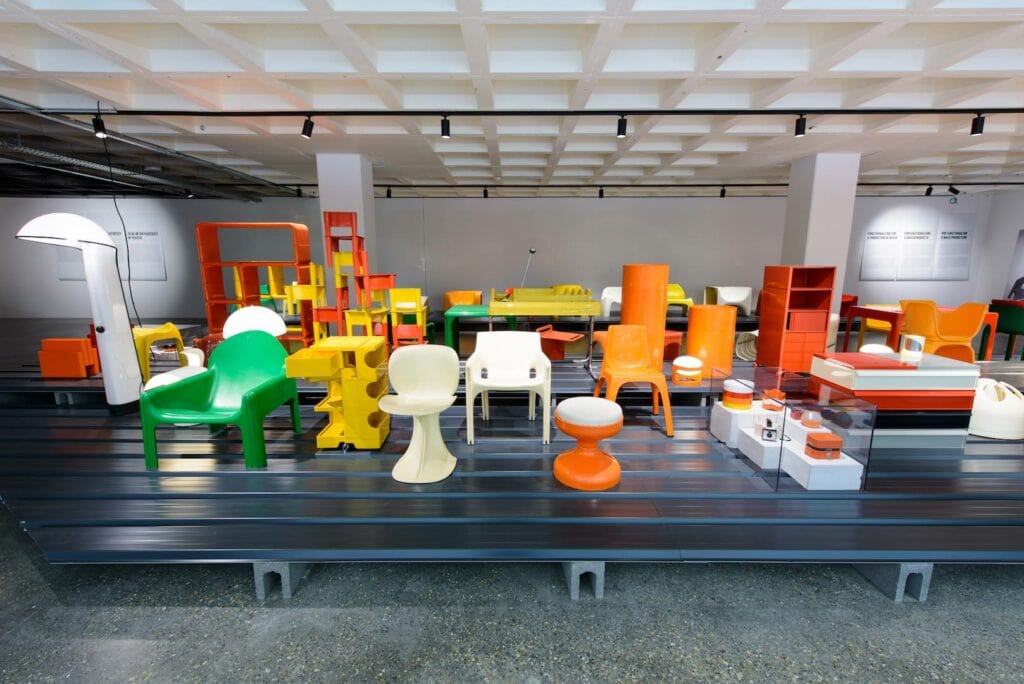 Especially good is the Plastic Design Collection, which is set out in a maze of pure white rooms, which enhance the vibrant oranges, greens and yellows of the pieces on display.
For such a small nation, Belgium has a surprisingly extensive military history. Located adjacent to the Triumphal Arch in Cinqantinaire Park, this museum is a treasure trove of military memorabilia and displays depicting the often bloody wars that have been fought in Belgium.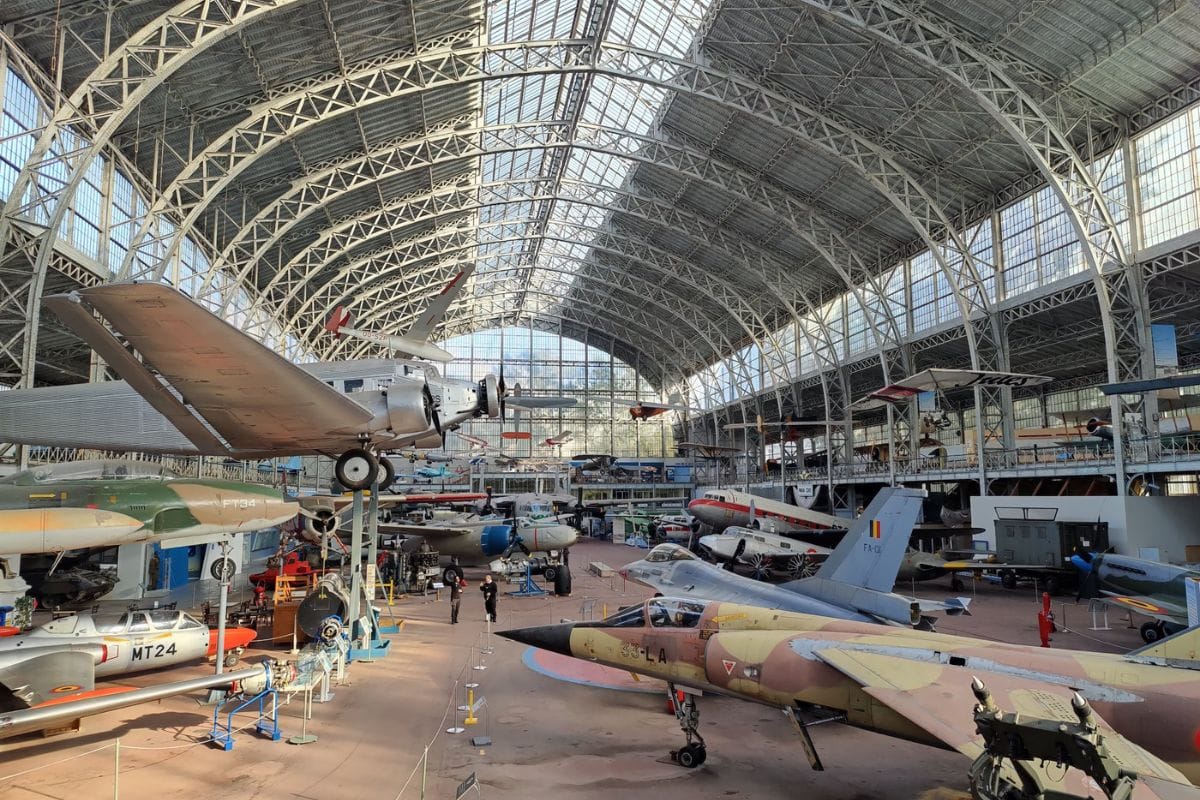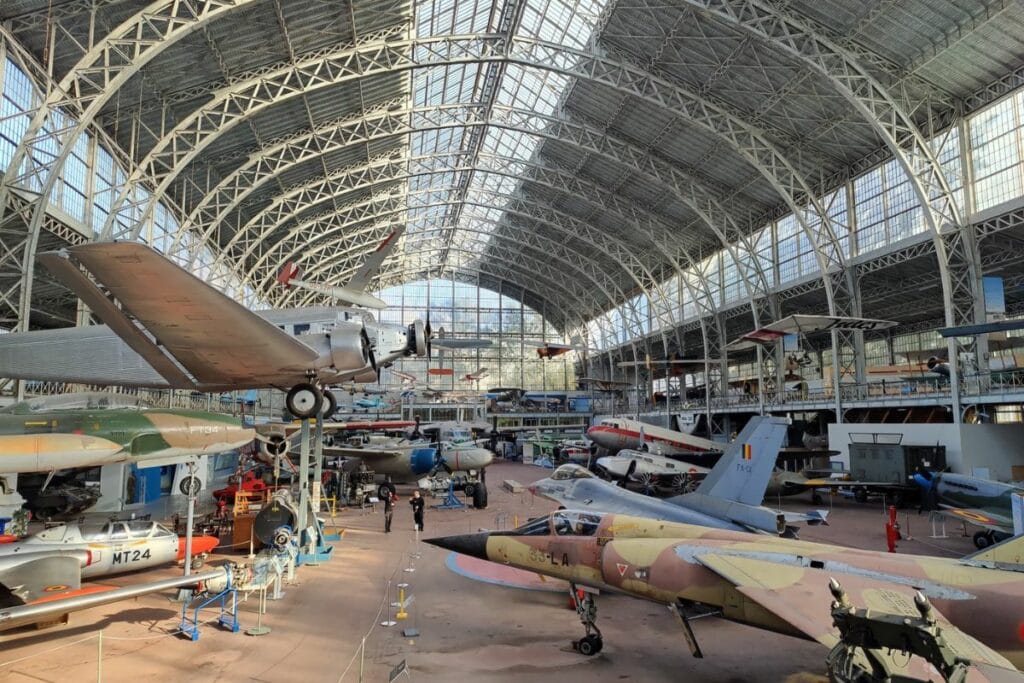 Don't miss the galley of Arms and Armor which presents a collection of swords, medieval weapons and exquisite suits of armour (including children's armour) used for both military and ceremonial purposes. Also notable is the French Empire gallery and the impressive '14-'18 gallery with its thought-provoking collection of WW1 artefacts.
As a little bonus, your museum admission also includes access to the upper terraces where you can get an epic view of Brussels.
From Tintin and the Smurfs, to autobiographical tales of adventure and fantasy, Belgian comic strips have become world-famous. Housed in an amazing art nouveau building designed by acclaimed Belgian architect Victor Horta (1861-1947), this museum will delight you with its displays of comic strips old and new.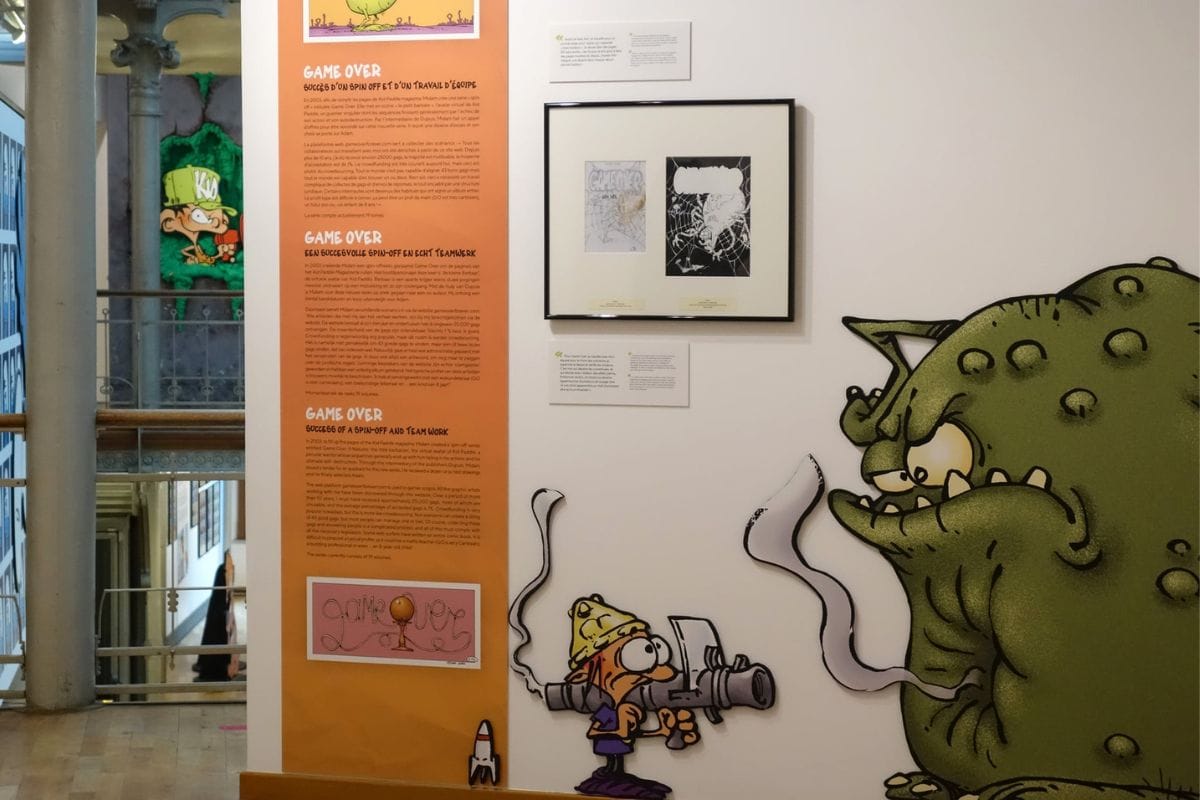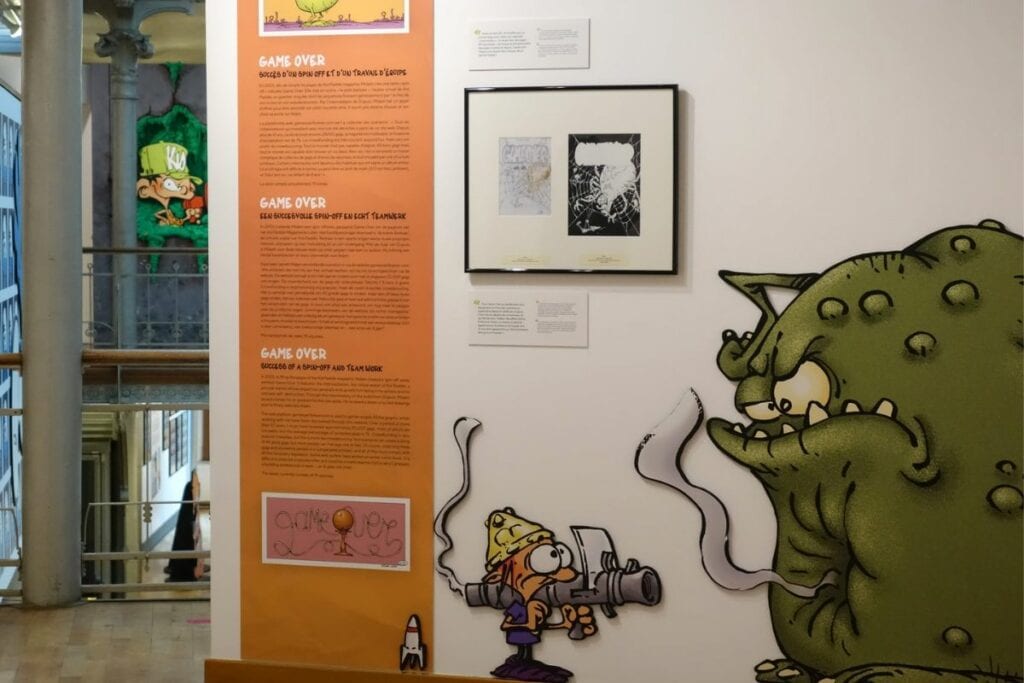 The museum's galleries also feature comic art from different parts of the world. You'll be surprised just how many cartoons and comics you recognise! Also worth seeing are the exhibits dedicated to the origins and development of the comic strip: from the earliest drawings on cave walls to the ultra-high-tech computer-generated comics we see today.
Of all the Brussels museums, this one is the most captivating. Telling the story of Earth's history from its very beginning right up to the present day, the museum's displays of the natural world will fascinate you. I'm a sucker for a good dinosaur skeleton (who isn't?) and the Dinosaur Gallery here is the largest in Europe.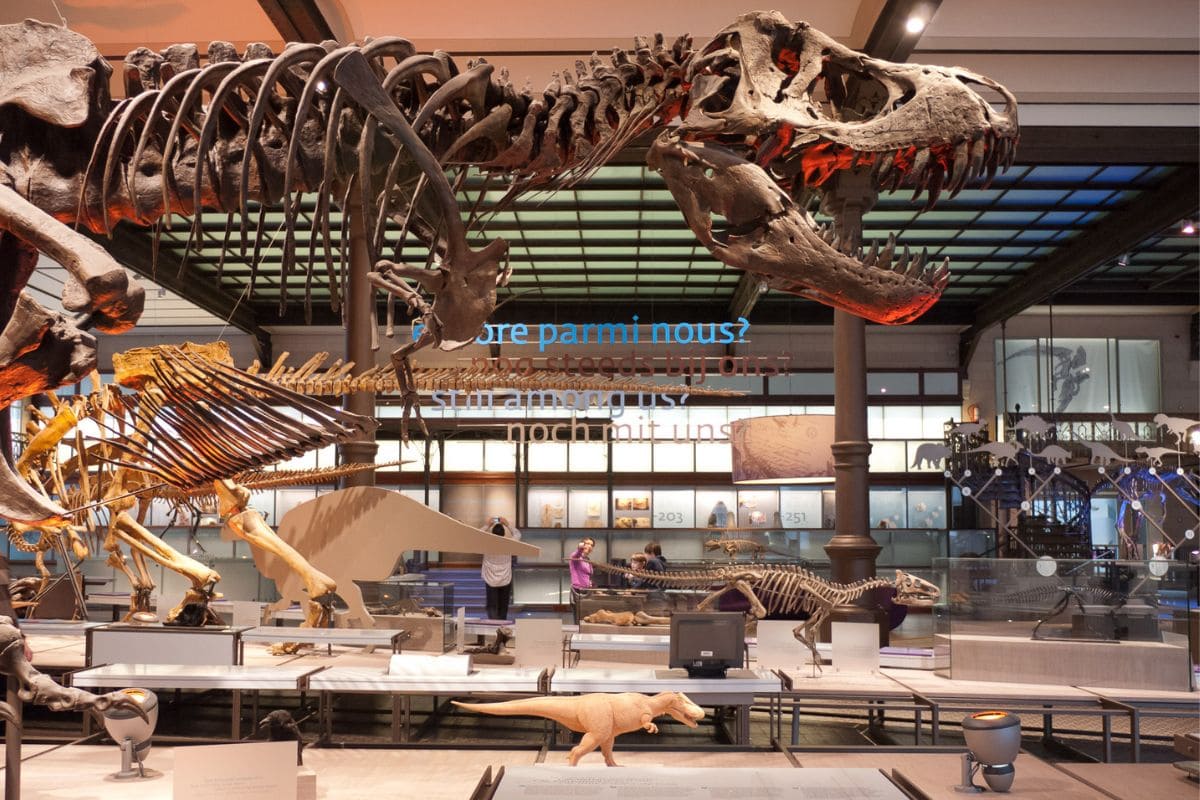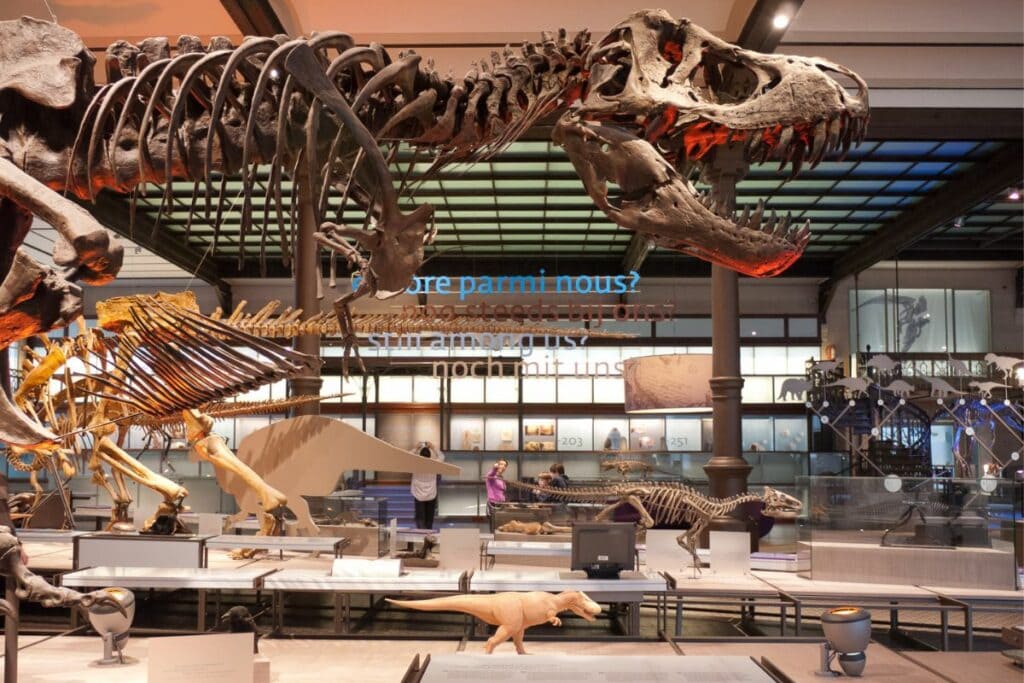 The Gallery of Evolution charts the rise of humans from our earliest ancestors right up to us today! Plus, there's the Virtual Insect Hall which lets you get close to all sorts of creepy crawlies without actually touching them: perfect if you have a fear of spiders!
This is perhaps one of the best art museums in Brussels if you want to get a deeper understanding of Belgian Art Noveau, and the history of world art. Housed in a pretty domed building, surrounded by extensive parkland, the exhibits here include ceramics, religious art, jewellery and sculpture. These are also displays of tile panels and exquisitely-decorated tableware.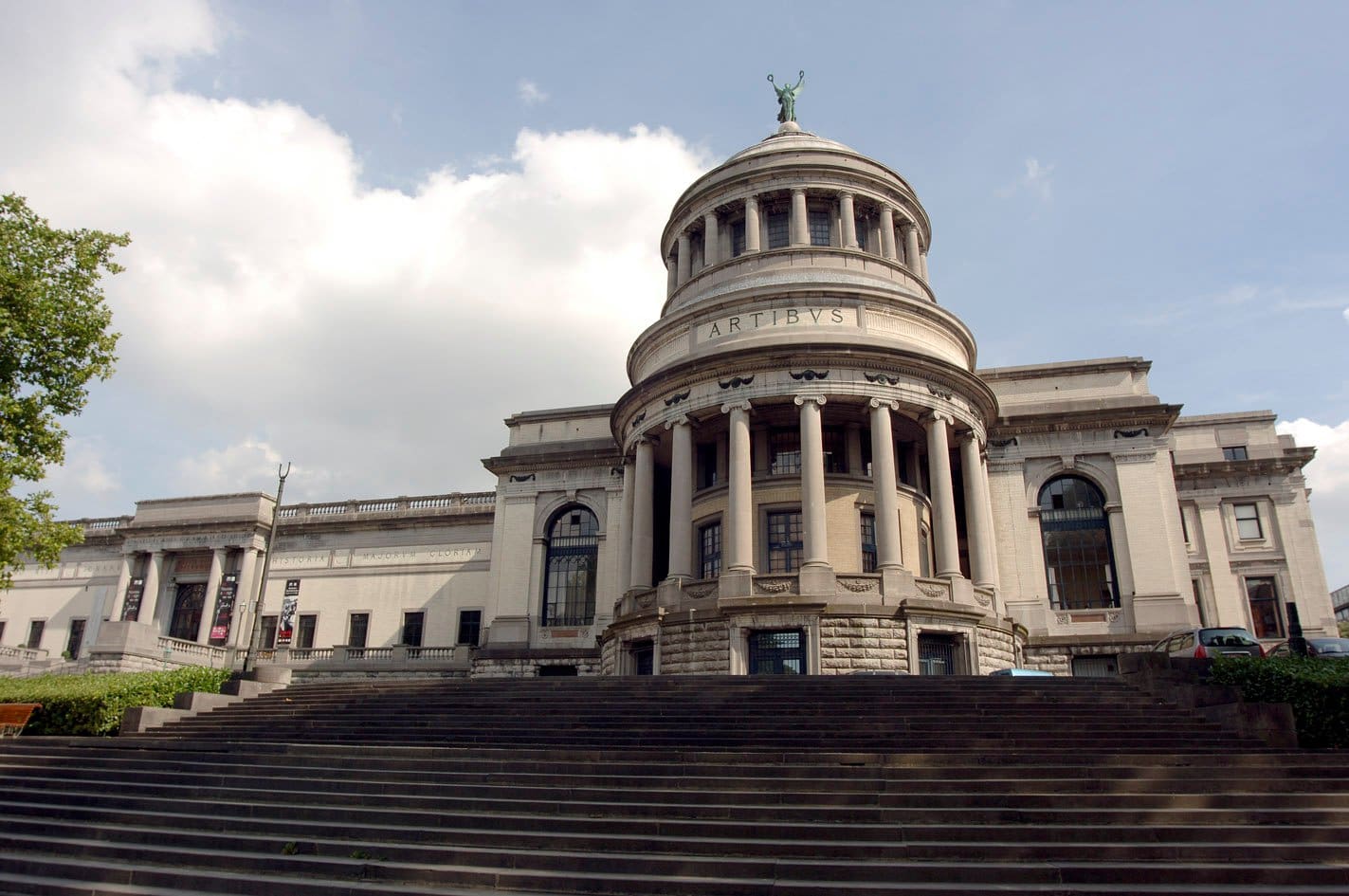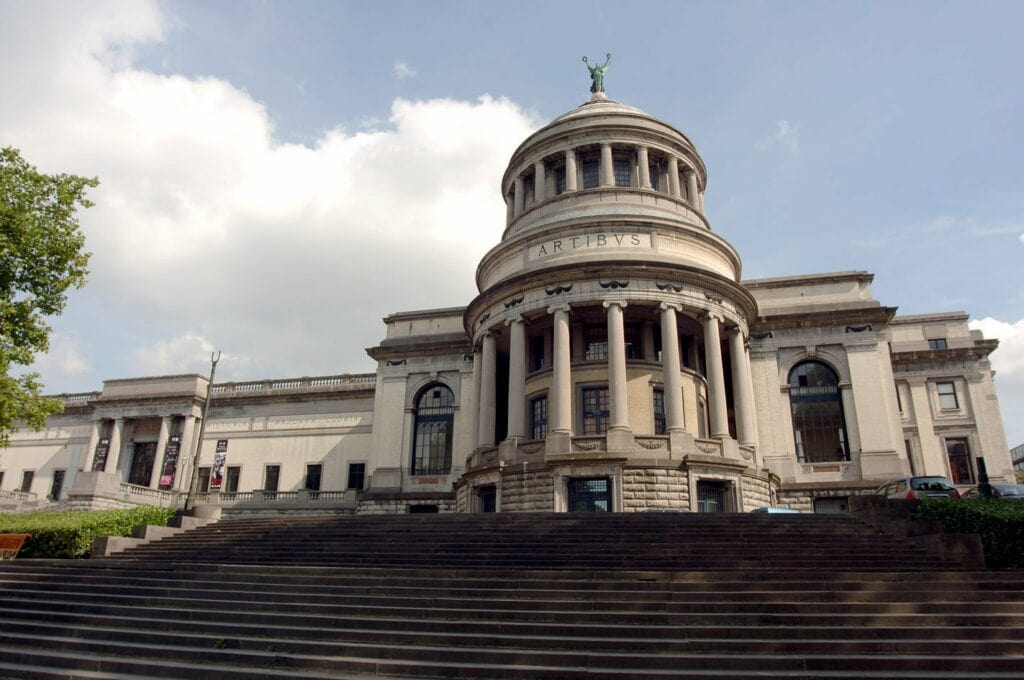 As well as its massive collection of Belgian art, the museum also features collections of art and artefacts from around the world. If you've ever wanted to get close to a Buddhist statue or come face to face with the people of pre-European Colombia, this is the place to go.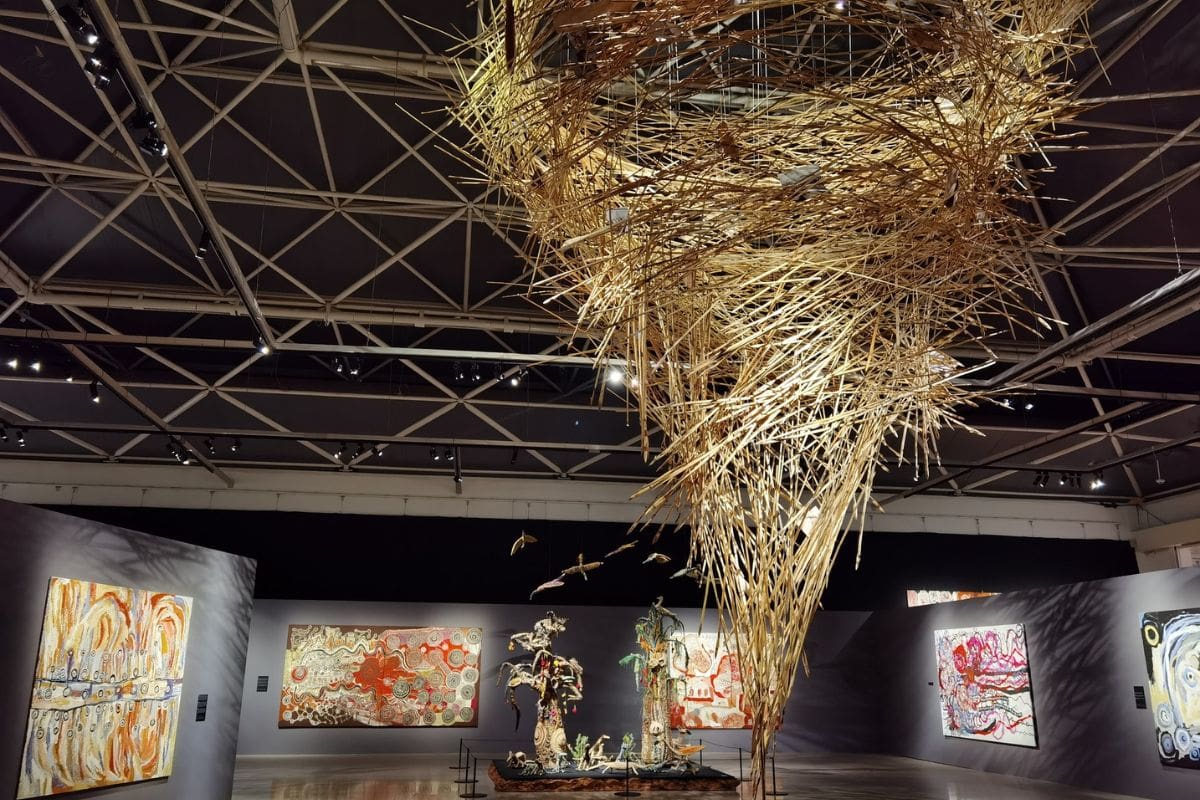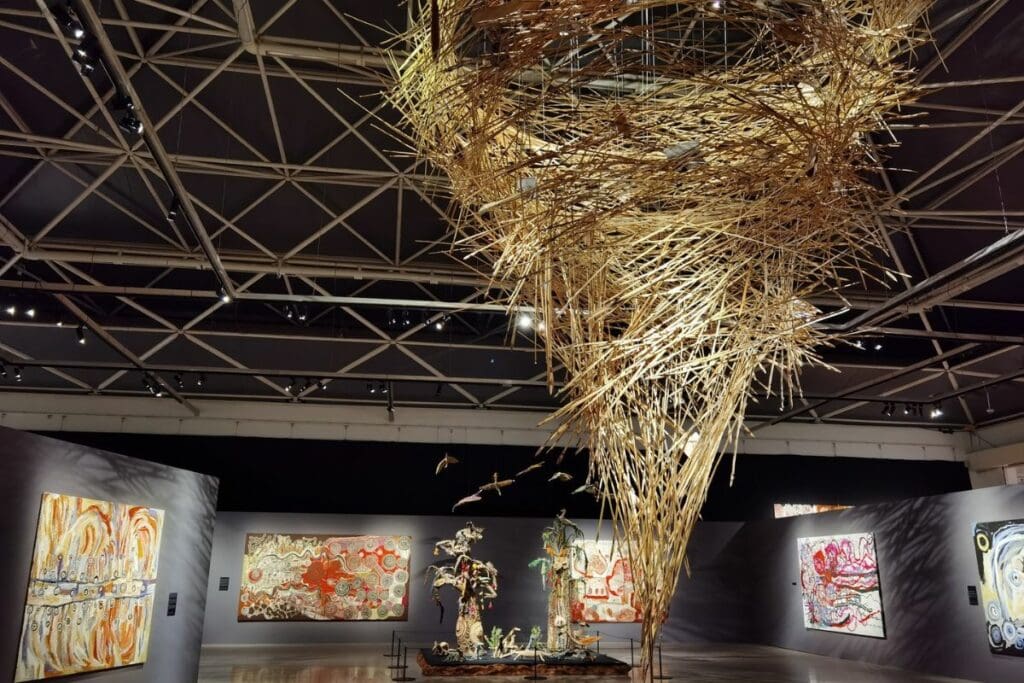 Brussels has some lovely architecture and you can spend hours wandering the streets of the city looking at the buildings. The Horta Museum celebrates the work of acclaimed Belgian architect Victor Horta, with displays of his drawings and designs along with changing exhibits of ceramics, art nouveau sculpture and paintings.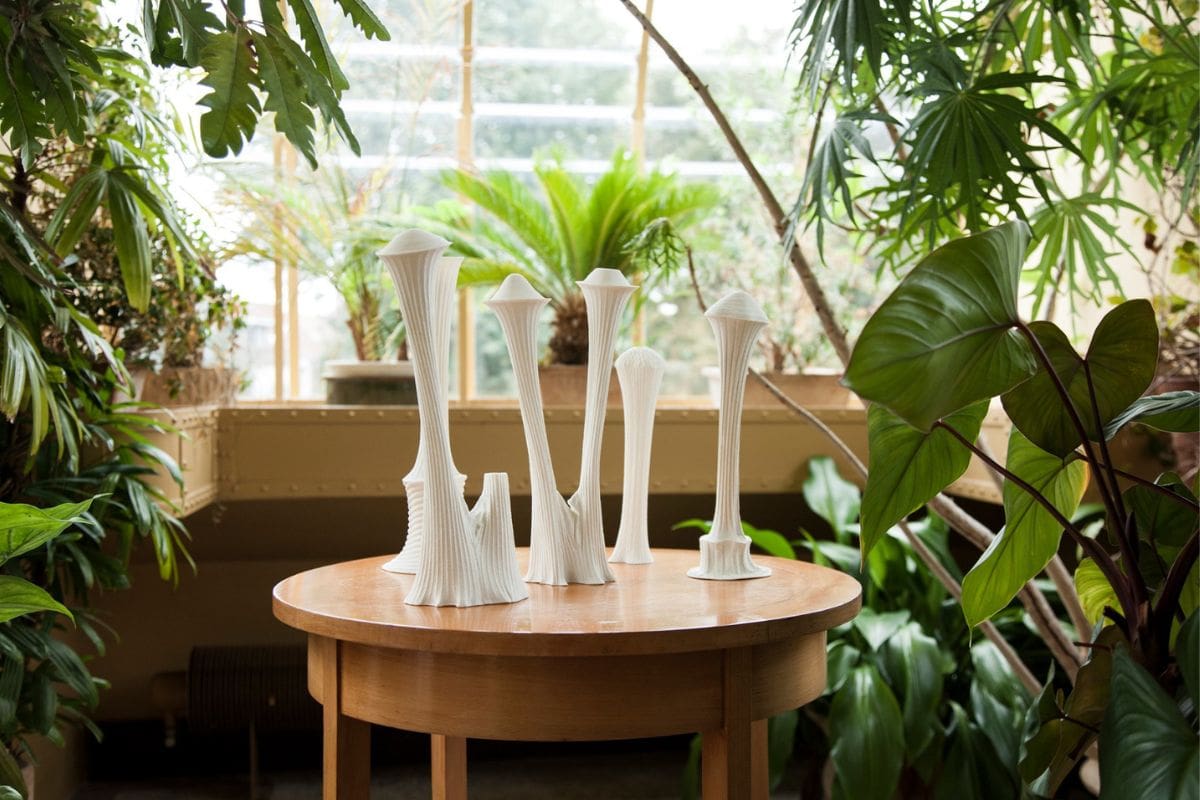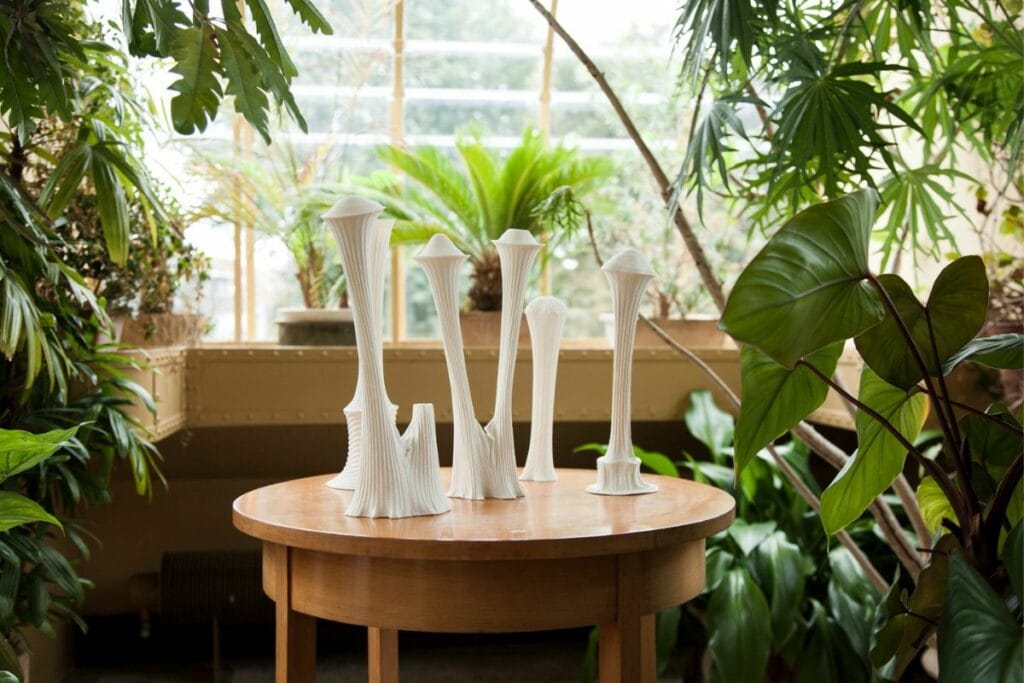 A favourite is the large collection of decorative arts, especially the early 20th-century department store magasins d'art. Also worth checking out is the collection of geometric designs that Horta used in his architectural prints to give his buildings space, light and decoration.
This bright and colourful museum is another of my favourites. Dedicated to showcasing everyday life in Belgium, the museum's collection includes posters, household furniture, coffee filters, crystalware, football memorabilia, and video games.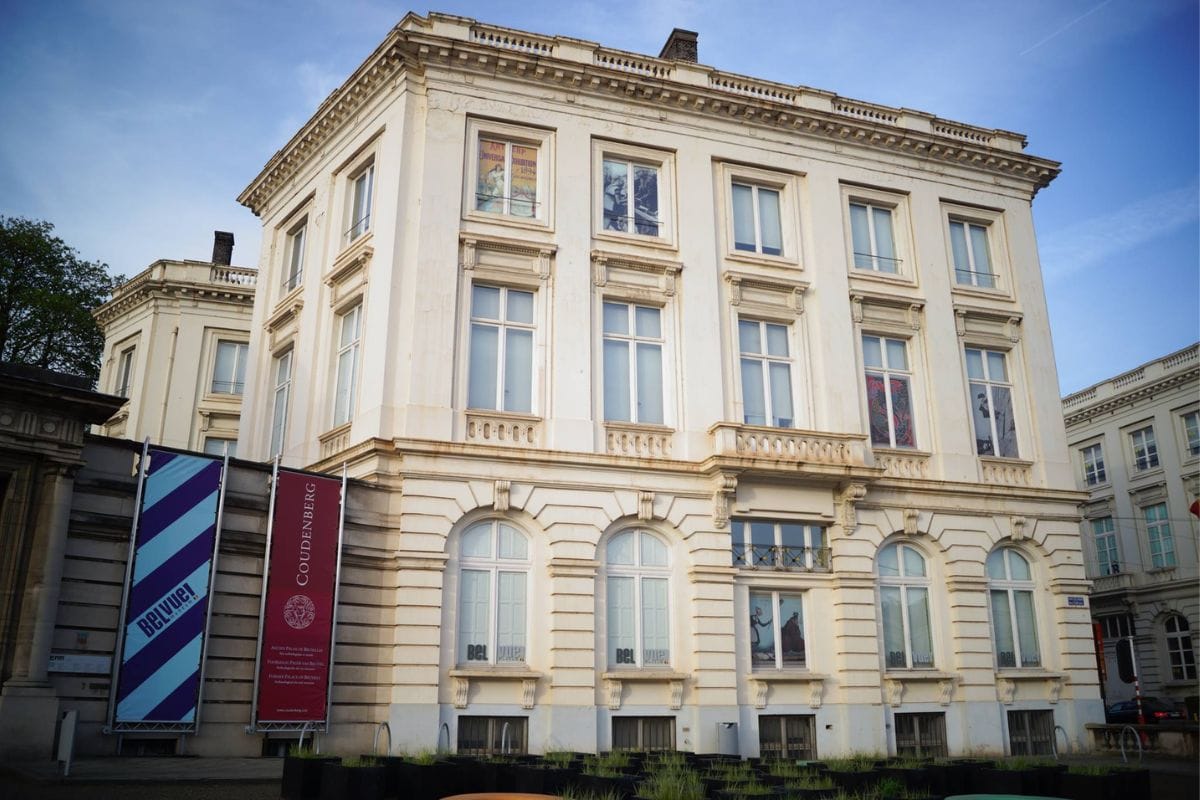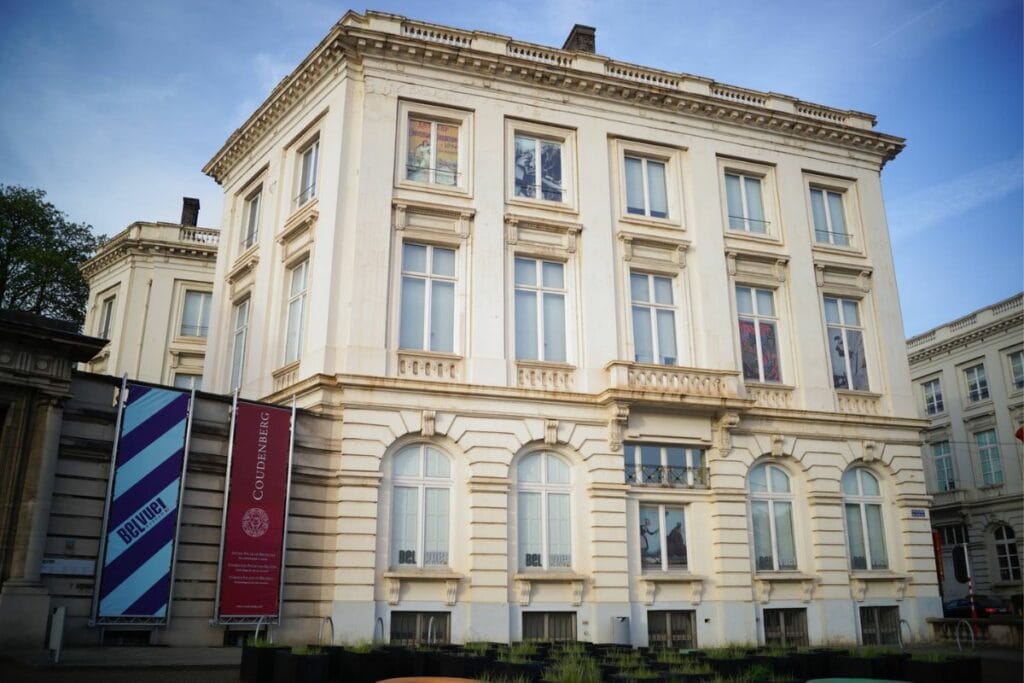 I really like the way many of the items on display can be touched and handled. It gives you a real connection with the objects and with the day-to-day life of the Belgian people.
Widely regarded as one of the best fine arts venues in Brussels, this Victor Horta-designed building is home to galleries, theatres, concert halls and debating chambers. The ever-changing displays and exhibits feature everything from movie scripts and concrete installation art pieces, to 3-D photography and artworks from Asia.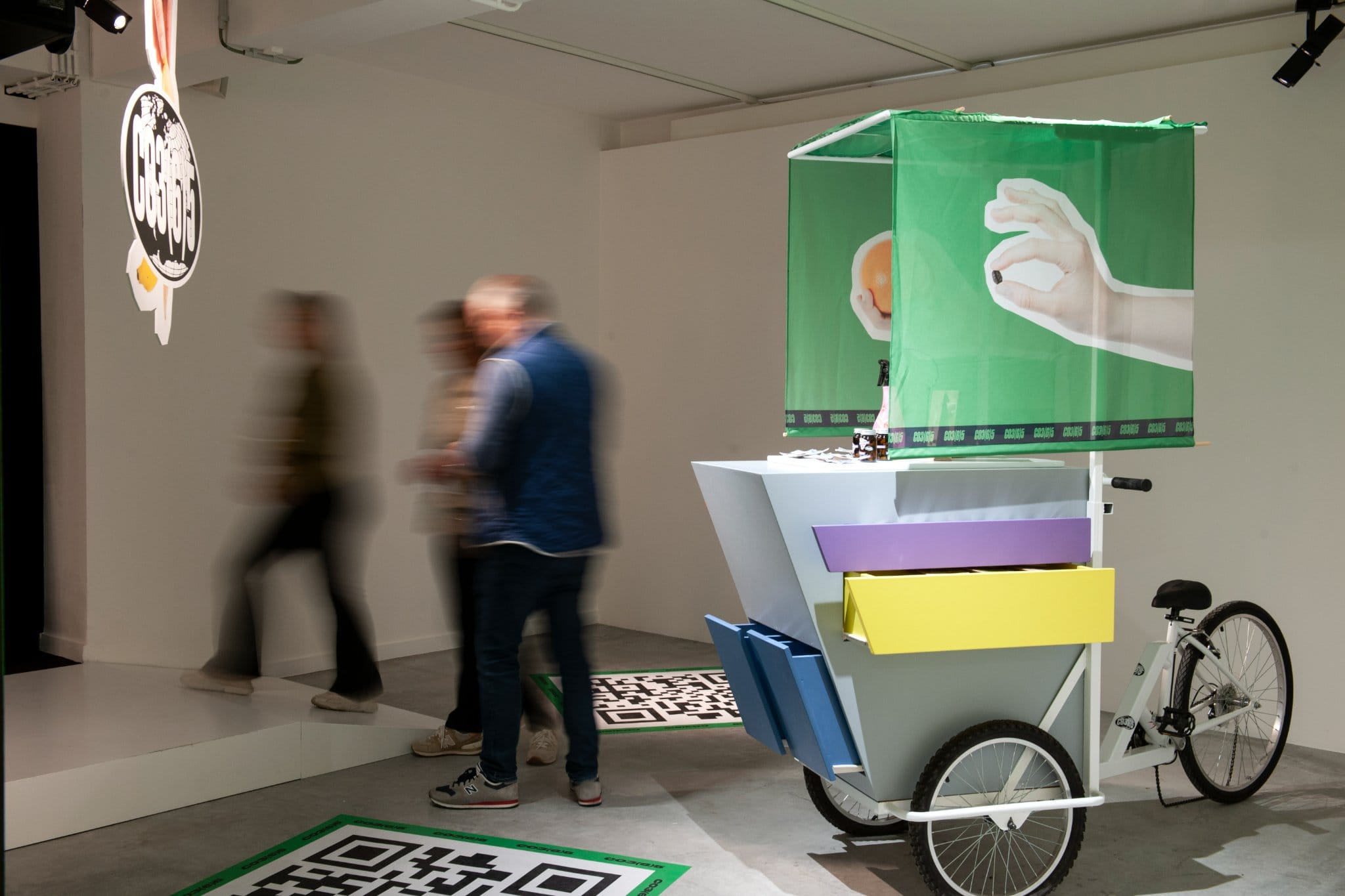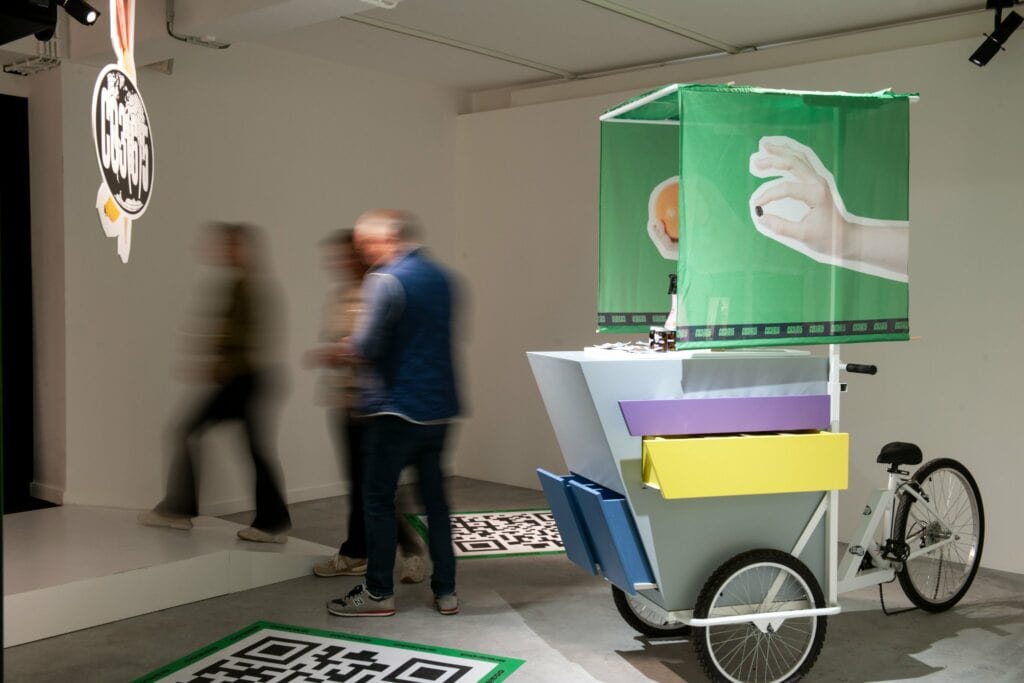 Don't miss the chance to see the regular displays of sculpture by local Belgian artisans who discover beauty in the small details of everyday life. Don't miss the works of Phillippe Vandenberg, whose small observations of daily Belgian life are drawn on paper and displayed in a long, narrow chamber.
This is another of the Brussels city Royal Museums for Art and History. The Halle Gate itself is an ancient, fortified stone tower that once guarded one of the entrances to the city. These days it features exhibitions of relics documenting the medieval history of Brussels.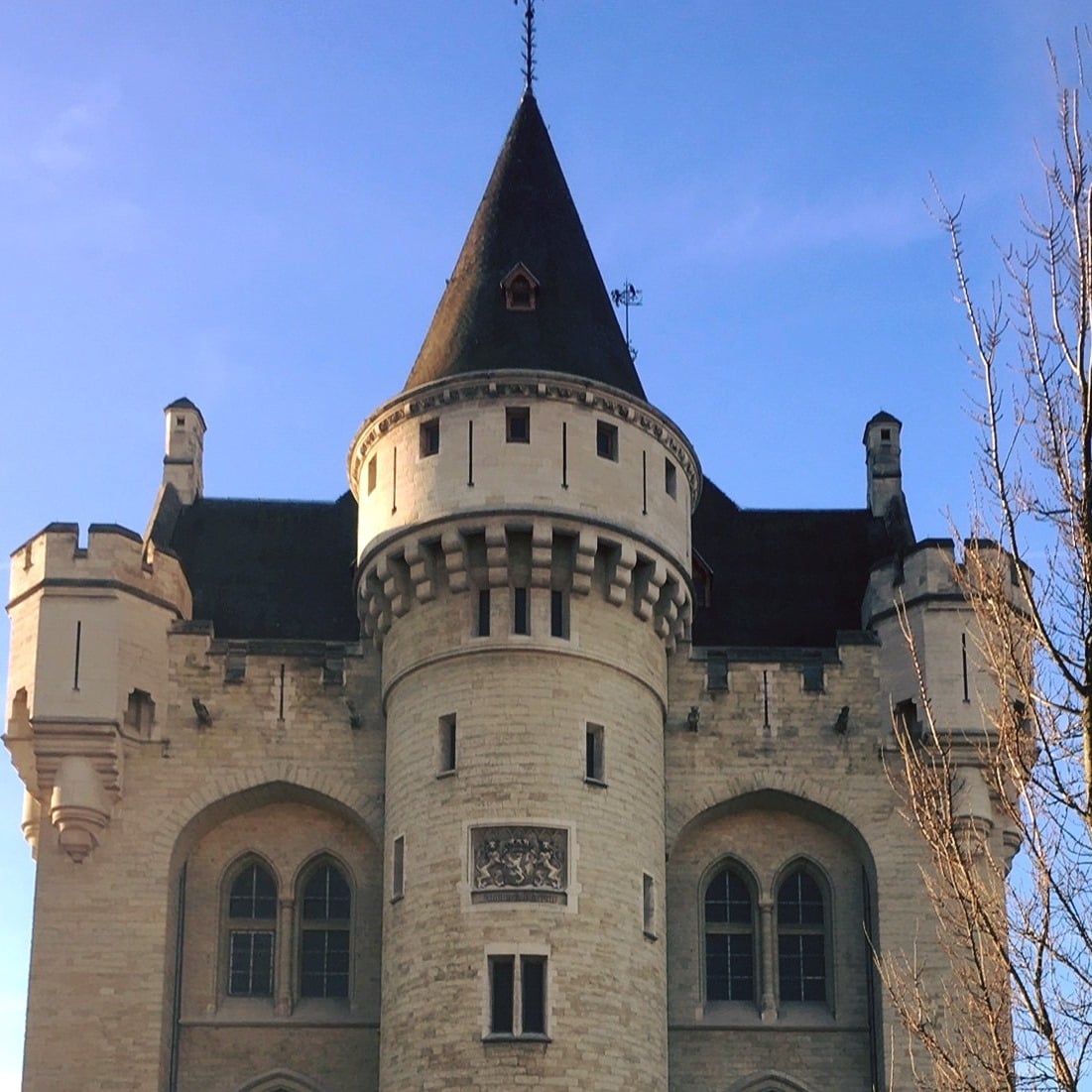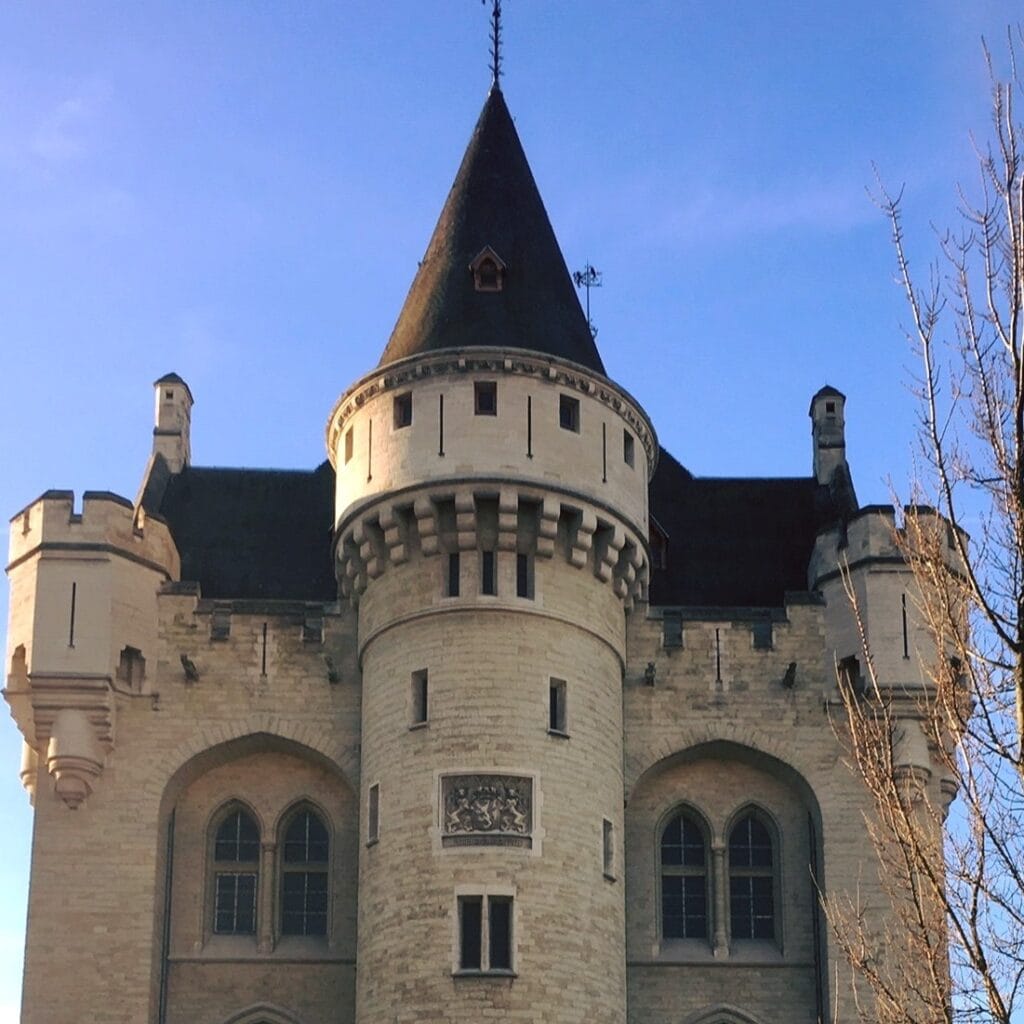 My favourite part of the Halle Gate museum is the climb up the 169 steps to the top of the tower. From here you get a panoramic view of the city. You'll also see dozens of information panels describing life in medieval Brussels, and showing how the city has changed over the last 600 years.
This is one of the best places in Europe to see some of the most famous paintings in history! This museum's collection dates from the Napoleonic wars (it was founded by Napoleon Bonaparte!) and covers a period running from the 15th to the 18th century. You'll be surprised at just how many of these masterpieces you recognise!
Don't miss the 3D galley of the strange depictions of heaven and hell by Pieter Bruegel and the stunning works by Hieronymus Bosch and Peter Paul Rubens. There are also works by more modern painters such as Picasso. You don't have to be an art expert to enjoy the works housed in this museum. Each painting is explained using printed panels and videos along with gigapixel images of close-up details.
This is one of several Brussels museums dedicated to artwork from the turn of the 20th century. Brussels was the European capital of the Art Nouveau movement and this art museum, dedicated to showcasing the best of the works from this era, is a treasure trove of sculpture, paintings, watercolours, films and decorative objects.
This is another museum where you're likely to lose track of time as you wander the rooms. Especially notable is the display of works by Gaugin, Rodin, Bonnard and 120 other artists. If you only see one of the many Brussels museums, make it this one!
The history of Belgium is told through its books in this superb museum. See the country's medieval past brought to life through manuscripts, illuminated documents, and live performances of polyphonic music from the 15th century.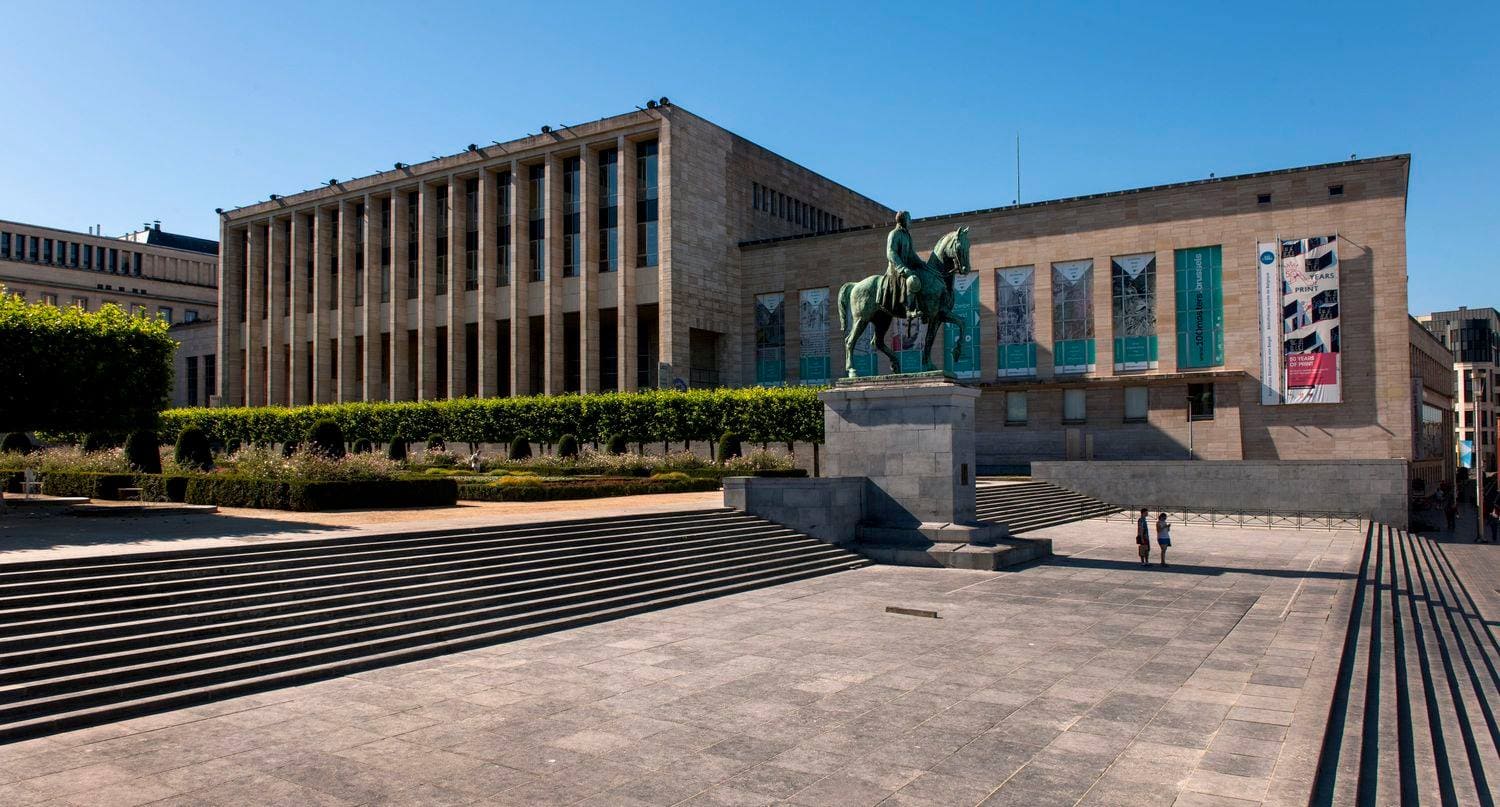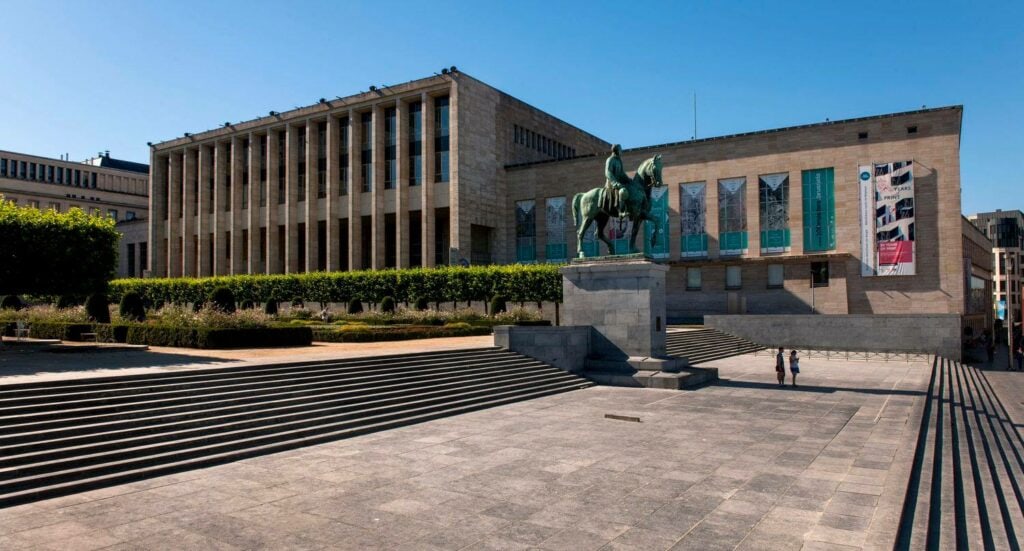 Thousands of books are on display at the library and you can try hands-on skills such as designing your own miniature manuscript, and decoding medieval texts and dating documents using archaeological methods! This museum is great fun and also a great place to learn about the written history of Belgium.
The Belgian painter, sculptor and draftsman Constantin Meunier emerged in the last decades of the 19th century as one of the world's best sculptors of the human form. This small but fascinating museum occupies the house and studio owned by Meunier.
With more than 700 exhibits, the museum charts Meunier's journey from his beginnings as a portrait artist to his growing interest in the mediums of stone and bronze. You can see his works The Blacksmith and The Cracked Melting Pot, both of which were hugely influential, on display in the museum.
---
From grand royal museums in art nouveau buildings, to tiny side street galleries, the city of Brussels has a vast range of places where you can view and appreciate art, natural history and design.
It's such a compact and easy city to explore on a weekend away, I hope my guide to the best museums in Brussels will add some fun stops to your time away.
If you're a huge lover of museums, find out where made it into my list of the 19 best museums in Europe! There are a few surprises!