Whether you've dreamed of waking up to beach views, or fancy an off the beaten track adventure through the mountains, find out how to plan your first campervan holiday in Europe.
You'd have to have been living under a rock to have missed the #VanLife craze over the last five or so years. Lots of people have been trading bricks and mortar for life on wheels! While this might sound like quite a big step, there are plenty of ways to get a taste of life on the road on a short break.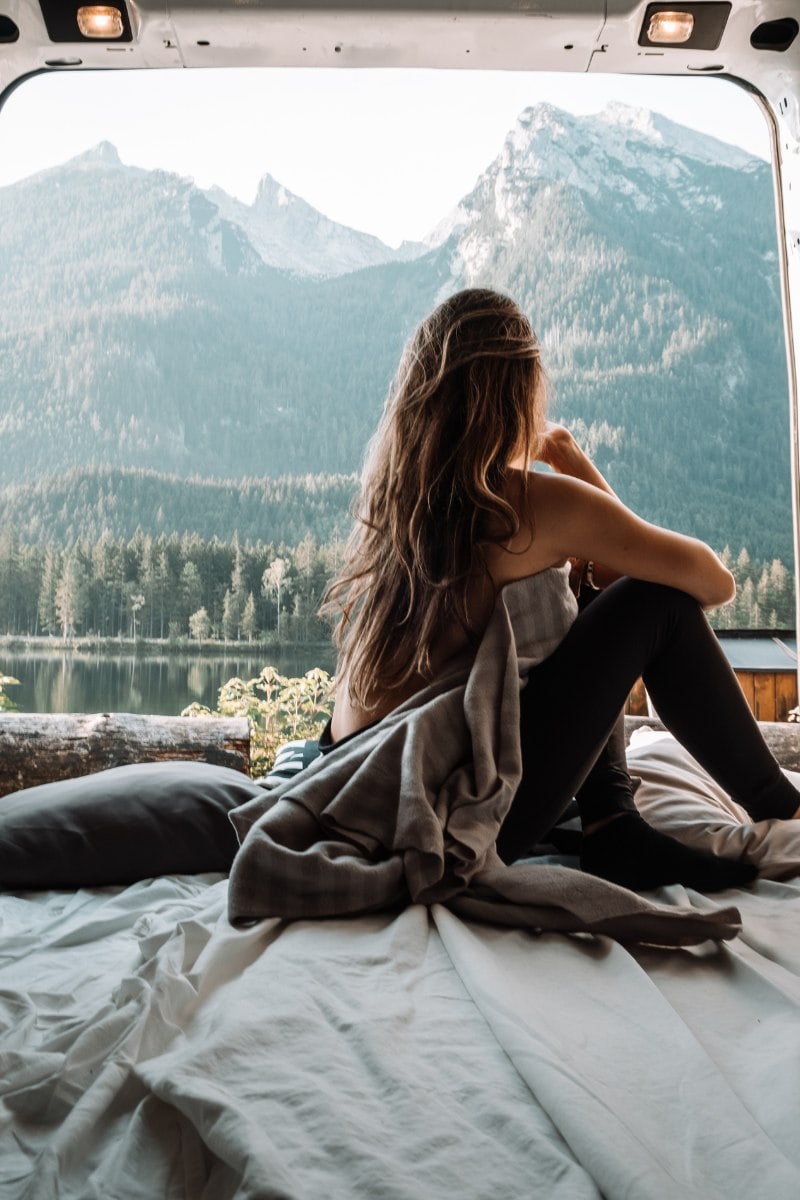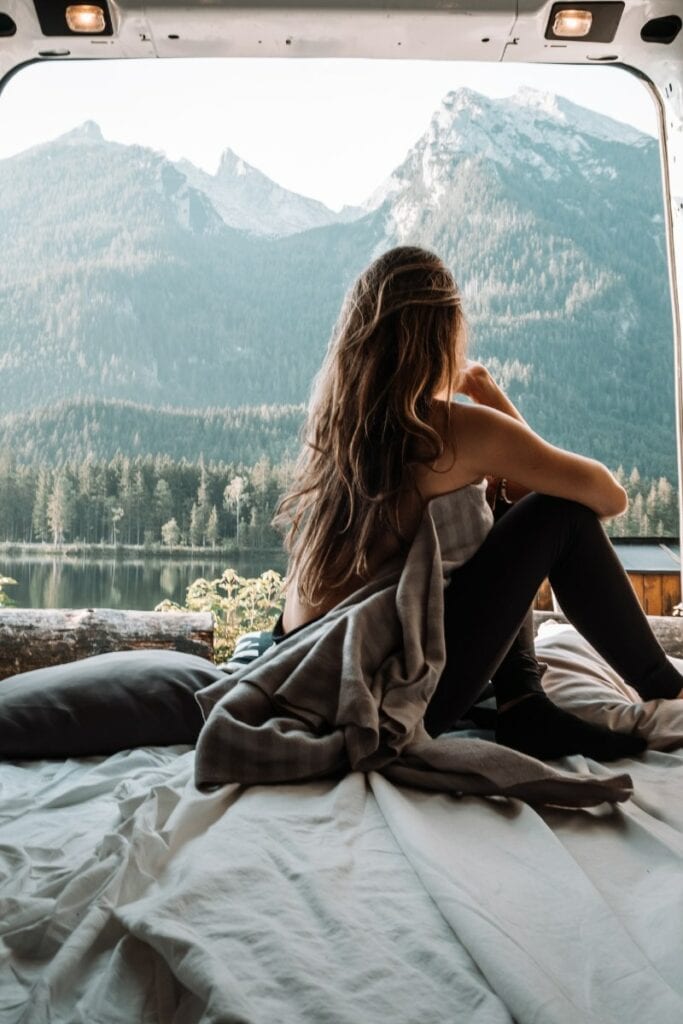 If, like me, you're thinking about a European adventure this year, how about swapping your regular hotel or apartment stay for a campervan or motorhome? You could tour Portugal's Algarve, stopping off at beautiful sandy beaches along the way. What about venturing off the beaten track in Albania, exploring a new country with the ultimate of freedoms. Or, how about waking up in Italy's stunning Dolomites, with snow-capped mountains right outside your windows? The options are endless.
And don't worry if you've never been keen on camping. This is a big step up. It's a liberating style of travel, but with all the comforts and luxuries you need for a relaxing holiday!
One of the best ways to organise a bucket list adventure like this is using Yescapa. This is a specialist booking platform which connects owners of campervans and motorhomes with travellers. Just as you'd rent an apartment from an owner, now you can rent a vehicle! It's a really simple process and many of the vehicles are really well kitted out too. We're even talking plush motorhomes with full kitchens, warm showers and proper mattresses!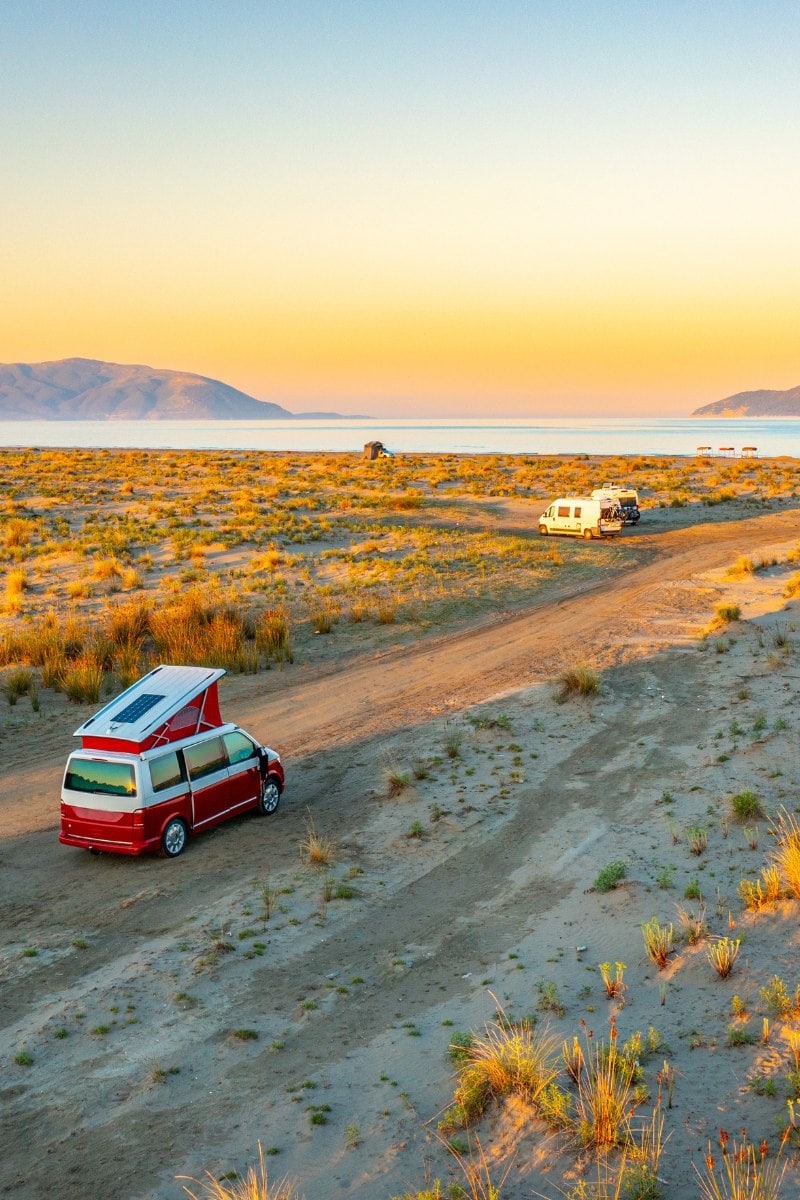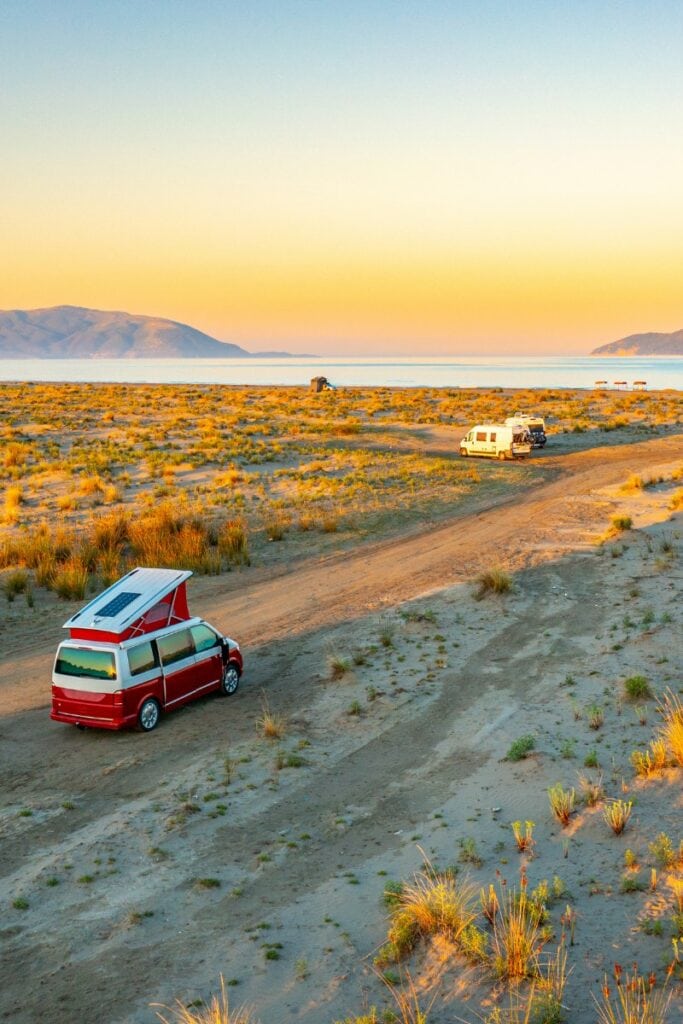 So, if you're considering a campervan or motorhome holiday this year, it's time to share more about how to hire a vehicle, where you could visit and how to make the most of this exciting style of travel!
Plus, as a special treat I've managed to organise a very special discount for you guys with Yescapa. Just use the code WANDERLUSTCHLOE30 when you checkout and you'll get £30 off!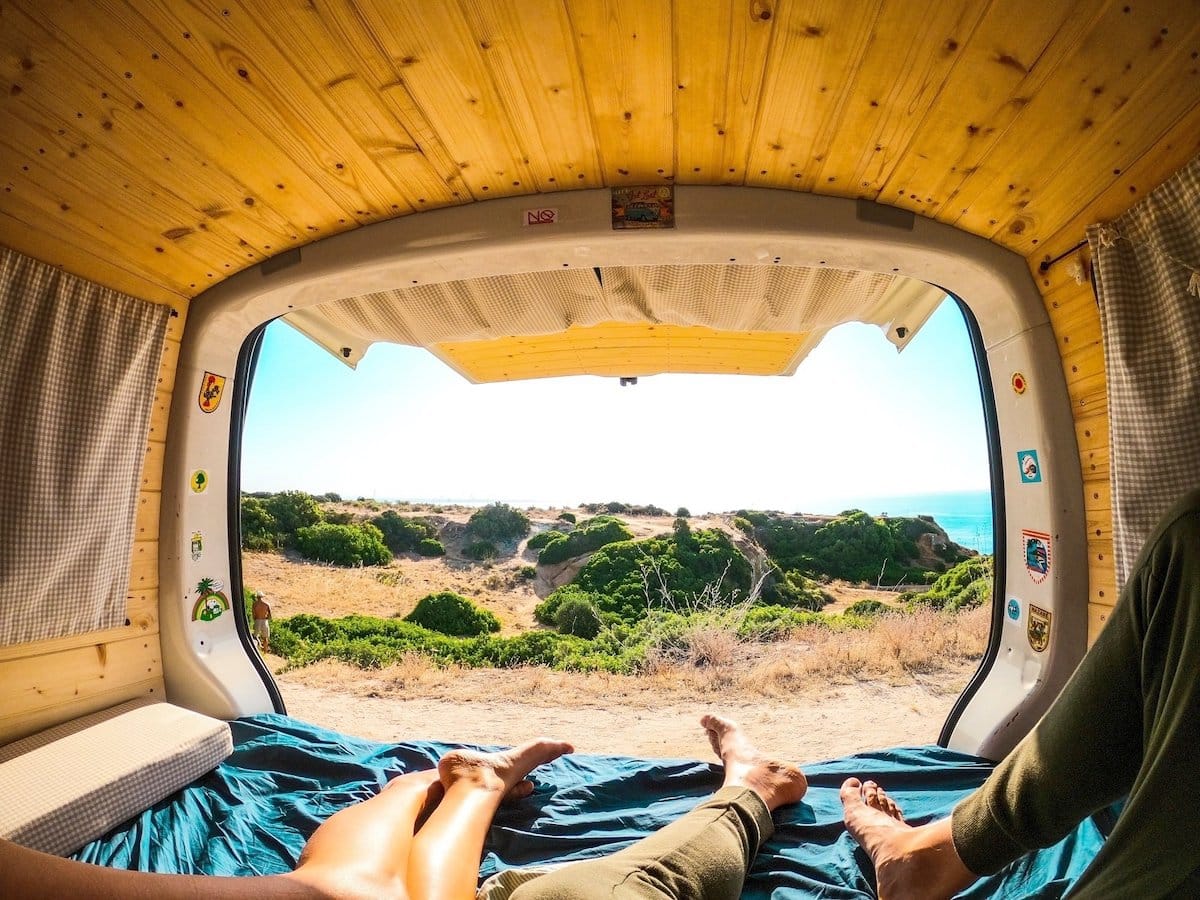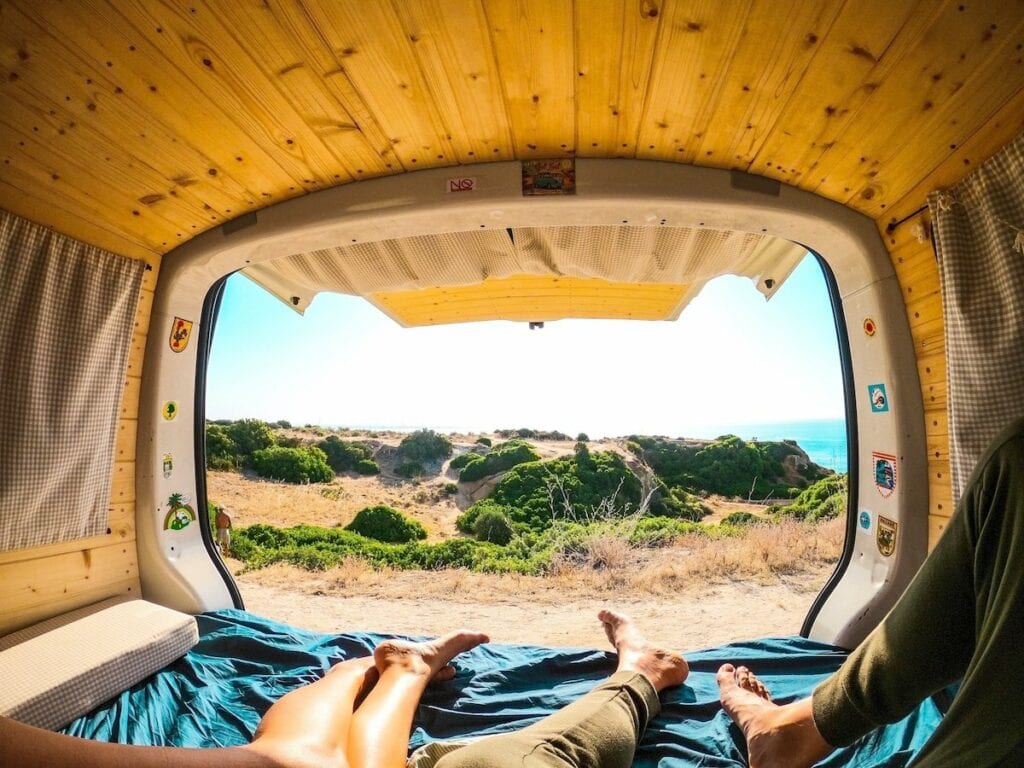 ---
How to plan a European motorhome holiday
Why travel by motorhome?
There are so many great benefits to this unique style of travel!
You have total freedom and flexibility. Not only do you plan your own route and schedule, but you can change it at a second's notice! Spot somewhere beautiful along your route? Stop off there. Really enjoy one place you get to? Stay an extra night or two.
Everything you need is always with you. You'll have all your belongings in the vehicle so you never have to think about checking in and out of hotels, leaving bags, or what to take out for the day.
It's great if you're on a budget. You're guaranteed to have a cheaper trip than if you booked hotels for your holiday. Plus, you can save a few pennies by swapping restaurants and cafes, for eating on the road too. Sitting down to breakfast with a view of the ocean definitely beats a hotel buffet!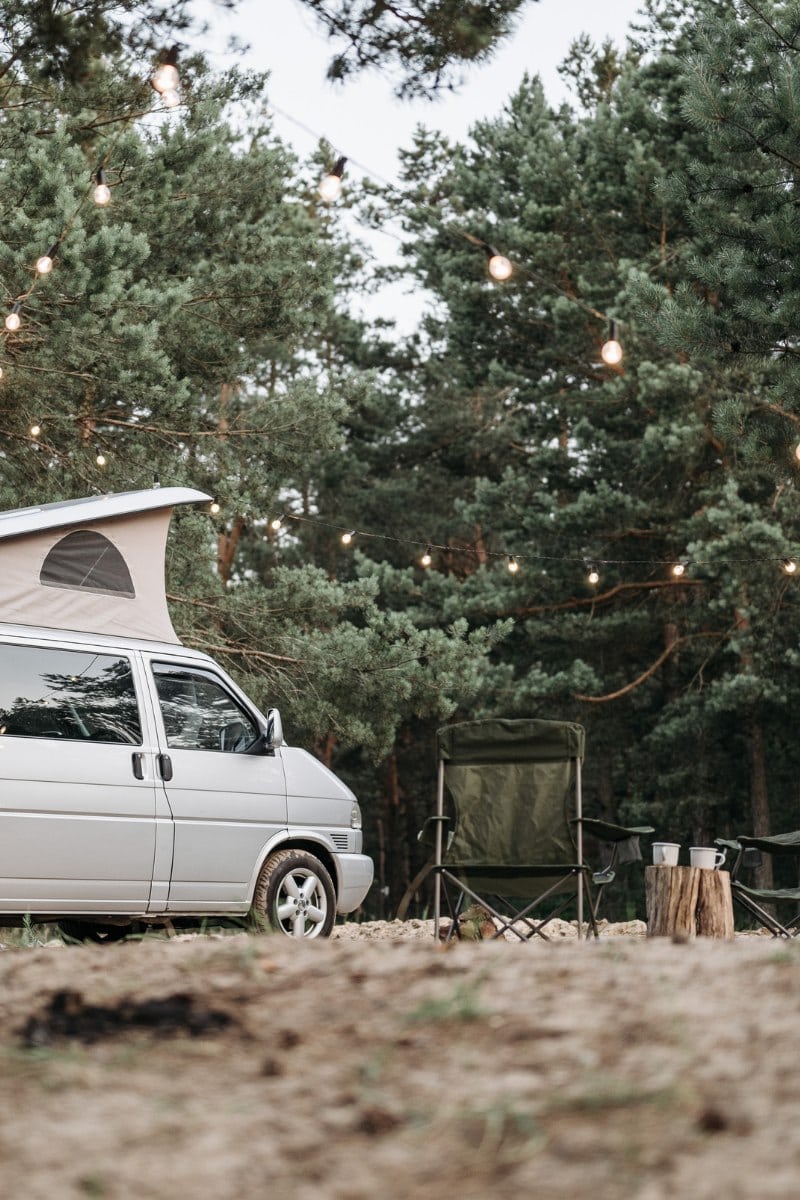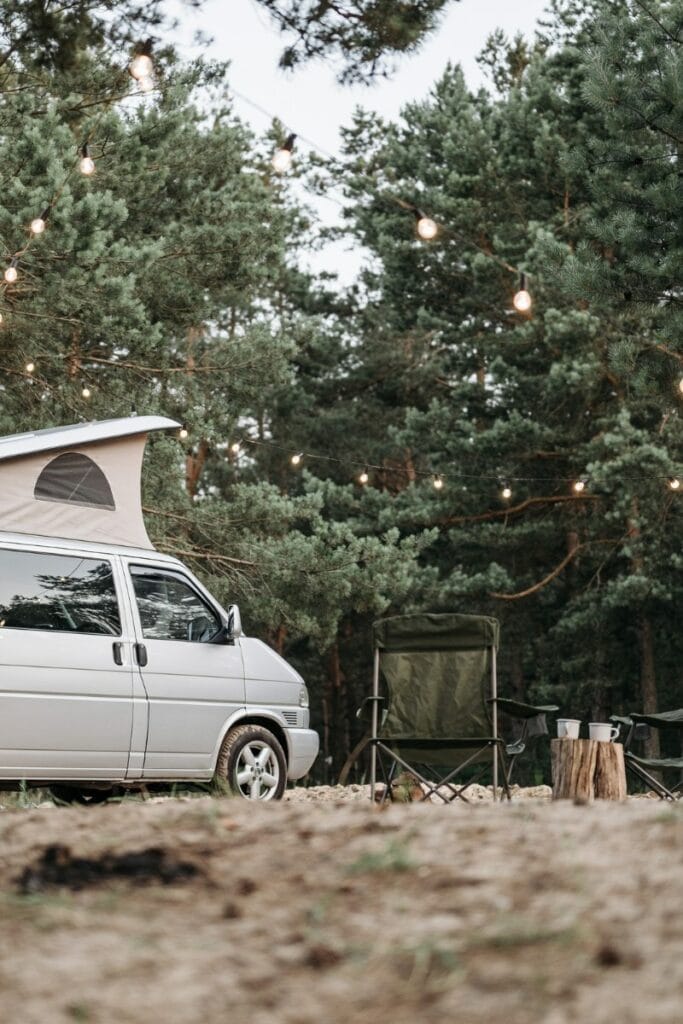 It gets you closer to the action and allows you to visit more remote places. With your own set of wheels, you'll be free to explore secluded beaches, rugged mountains, lakes and characterful villages.
It's a rewarding and memorable way to see the world. While any holiday will offer special memories, you'll feel even more connected to the destination you visit if you travel around by motorhome.
We did our first motorhome holiday a few years ago and I was amazed by how comfortable the vehicle was. We had a huge double bed, en-suite bathroom, kitchen area and dining space. Driving it took a little bit of adjusting to, as we usually drive a small car. But we loved the freedom of being able to travel anywhere in it, as well as the variety of locations we could stay overnight!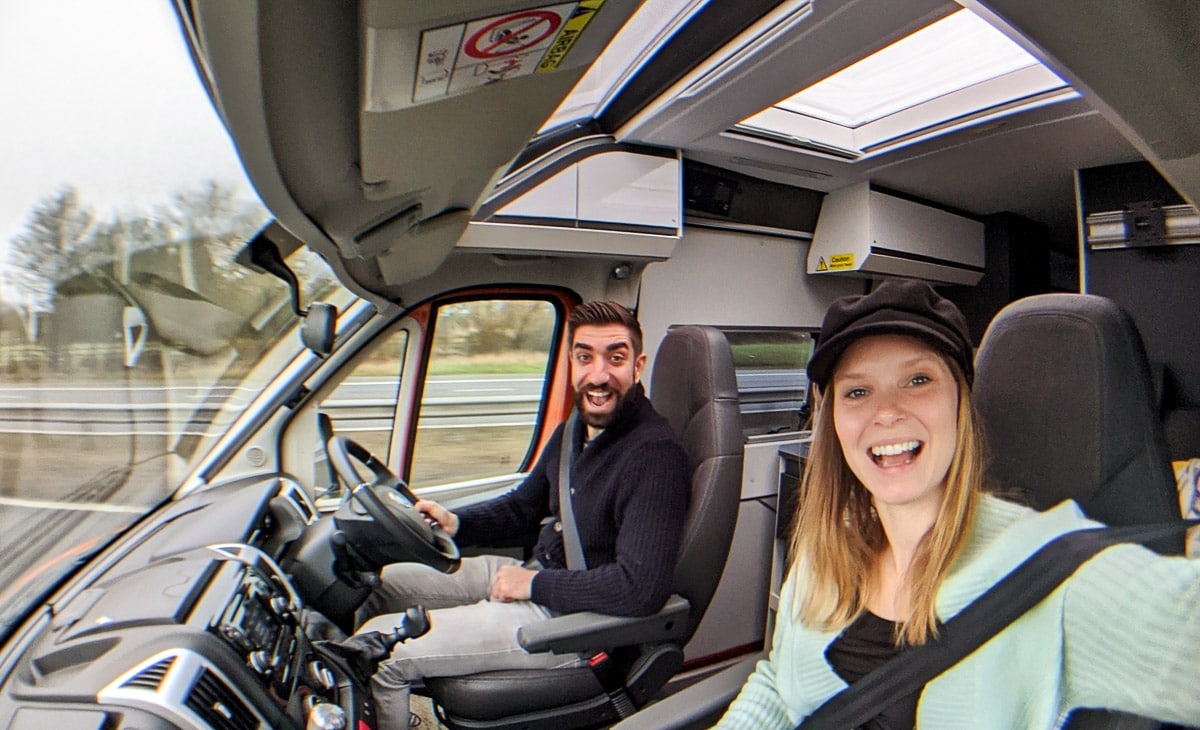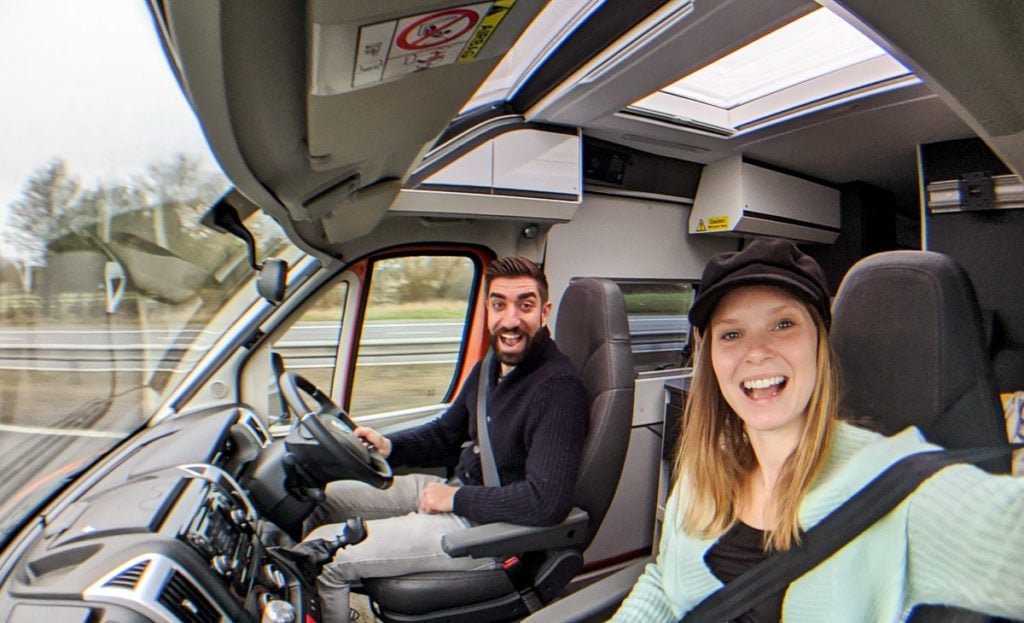 What kind of travellers would enjoy a campervan holiday?
I was debating this with a friend the other day. She's travelled in a classic VW Camper several times, including to some UK festivals and for a surf holiday in Portugal. She's definitely the classic campervan type: a free-spirit with a strong sense of adventure.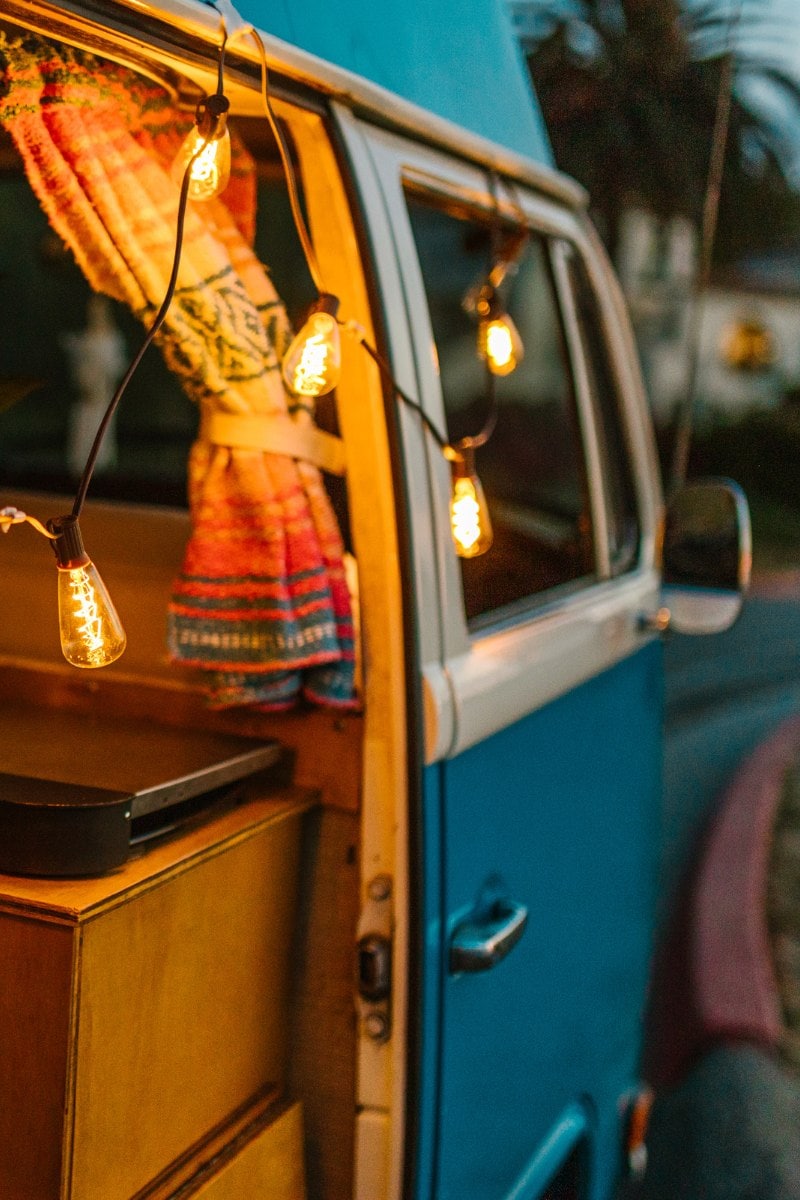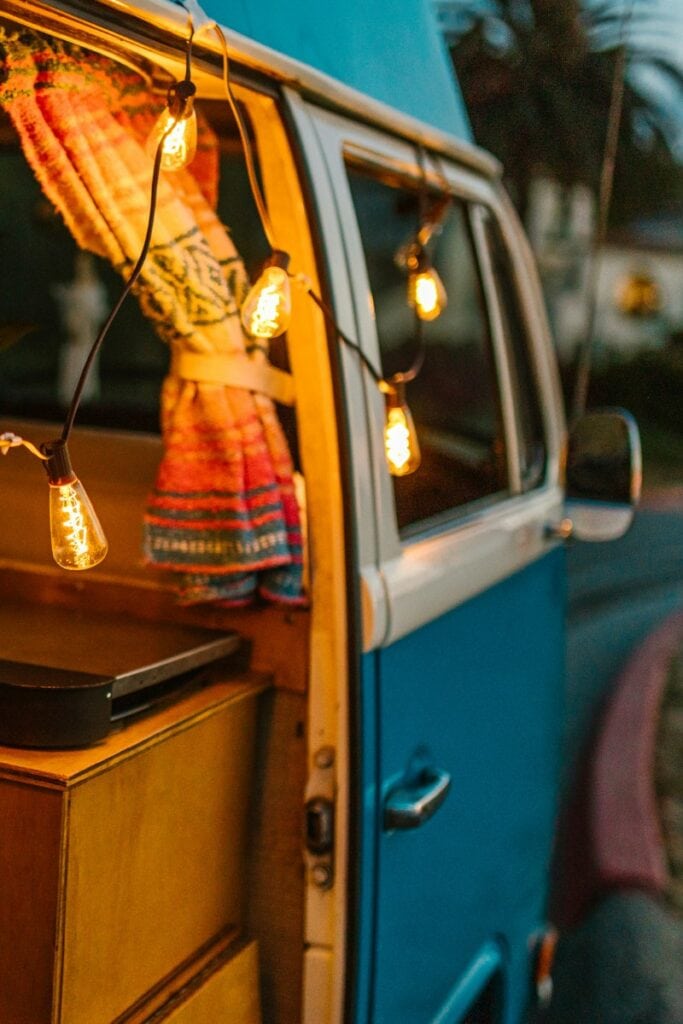 However, times have changed! Forget the 70s hippy vibes! Motorhome and campervan travel is open to all, and it doesn't exclude! I'd say the types of travellers who would enjoy this style of travel most are:
Travellers who love being outdoors and immersed in nature. If your favourite days out involve hiking, wildlife and picnics, you'll love travelling by camper.
Anyone on a budget, in particular young people and students, looking to have big experiences without a hefty price tag.
Adventurous couples looking for a romantic way to explore the world.
Families who want to create some memories together, while also keeping costs down.
Anyone trying to travel in a more sustainable and eco-conscious manner.
To be honest though, with the high level of luxury available in a well kitted out motorhome, it really is a style of travel that can suit anyone! After all, Yescapa have over 15,000 motorhome and campervans to choose from in the UK and in Europe, so you're bound to find one you love.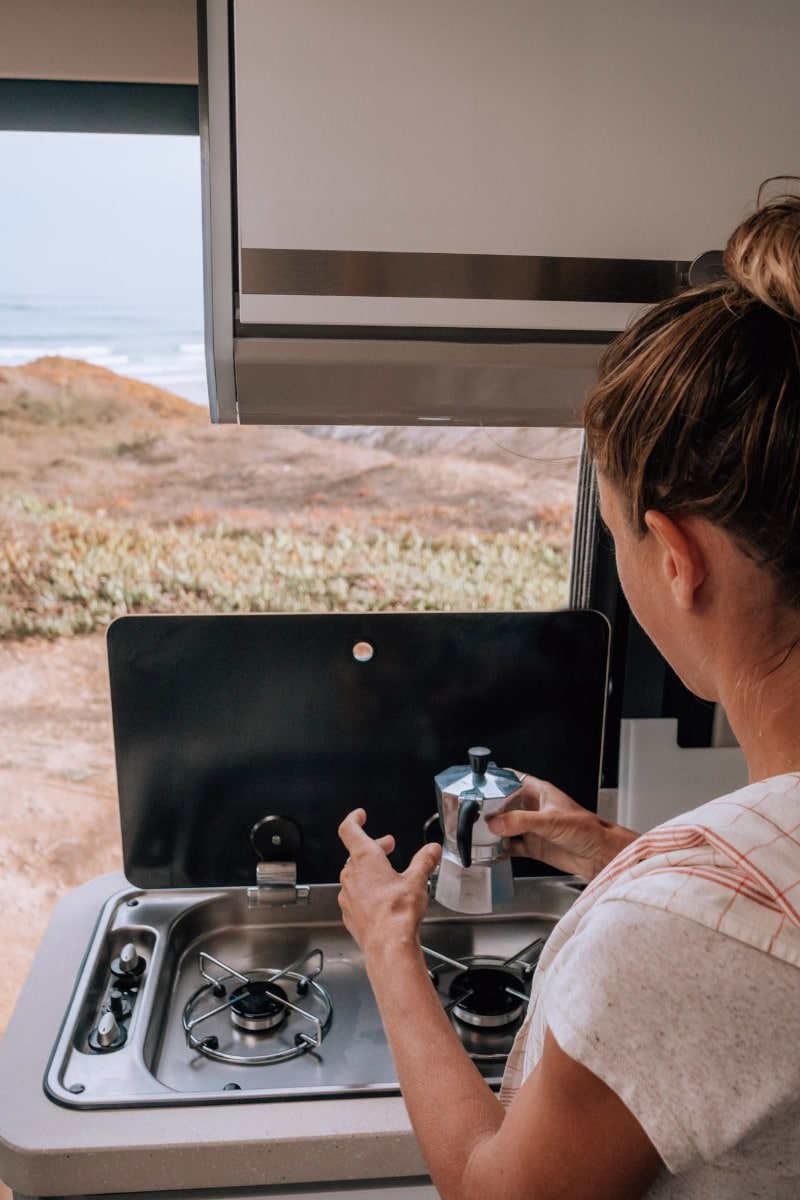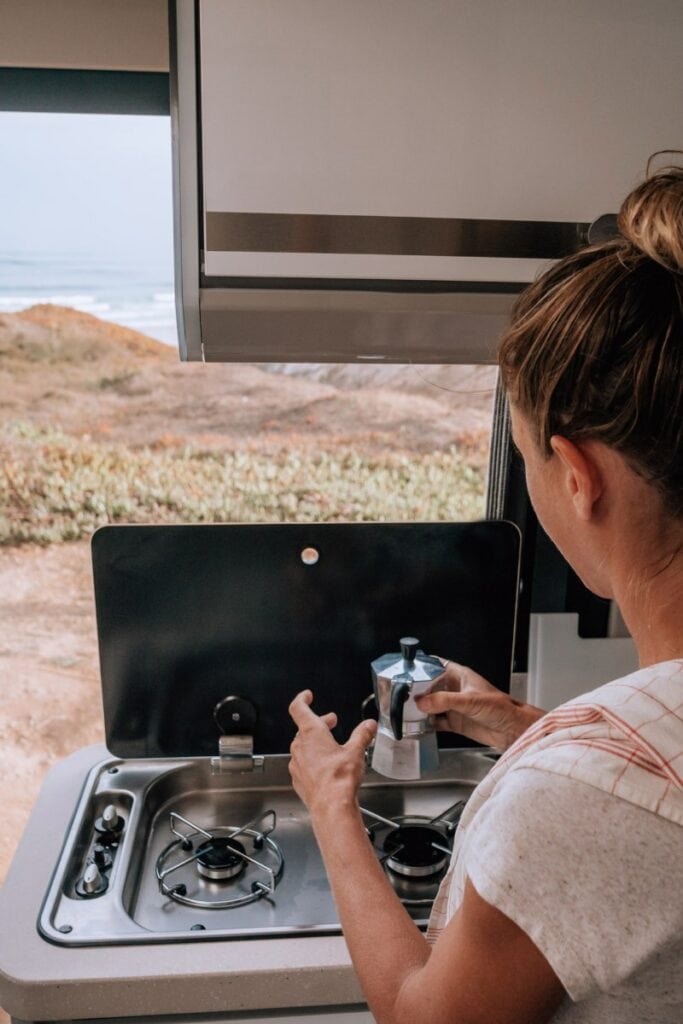 Is a campervan trip a more sustainable way to travel?
A lot of us have been looking at the impact our travels have on the environment. While years ago, we didn't think twice about getting on flight after flight, many of us have cut down on the bigger trips in favour of smaller, more sustainably-minded adventures. Whether that's travelling by train, staying in a destination for longer, or contributing to environmental charities, there are plenty of things we can do to improve the global situation.
If you compare a campervan trip side by side with a hotel stay, it can offer a more sustainable type of holiday for a number of reasons.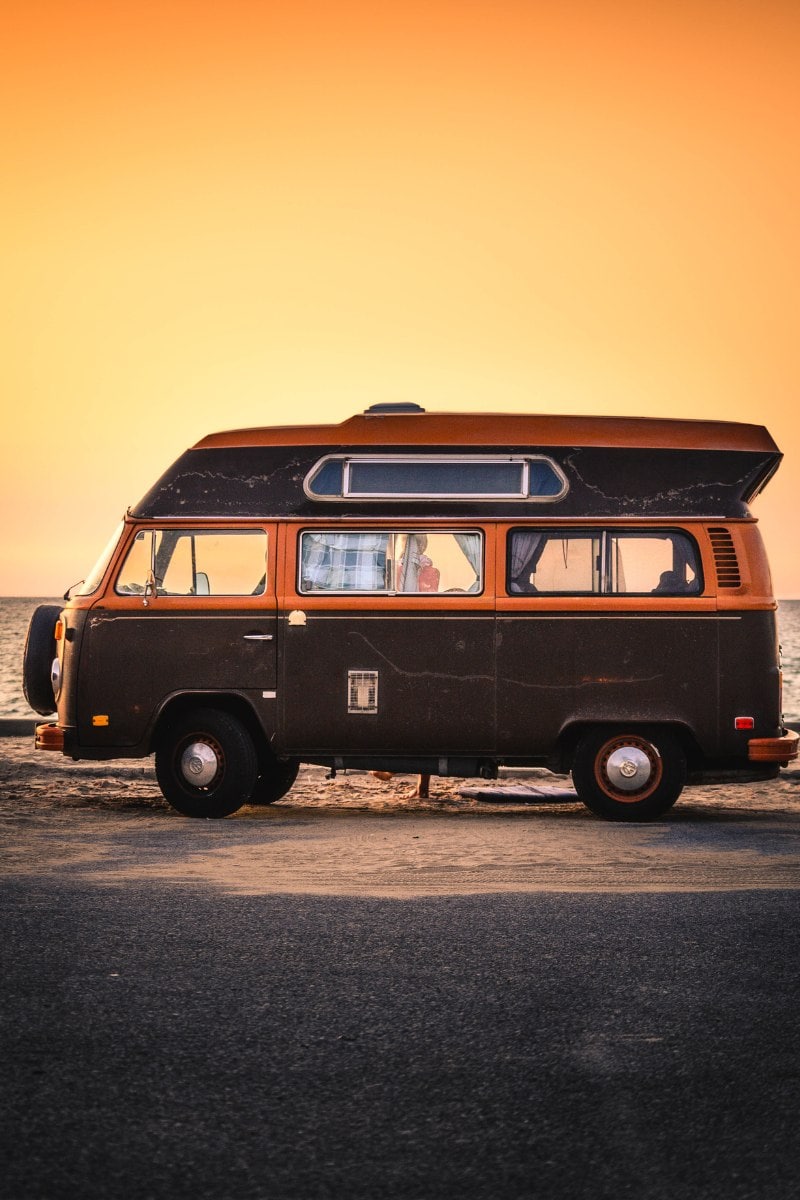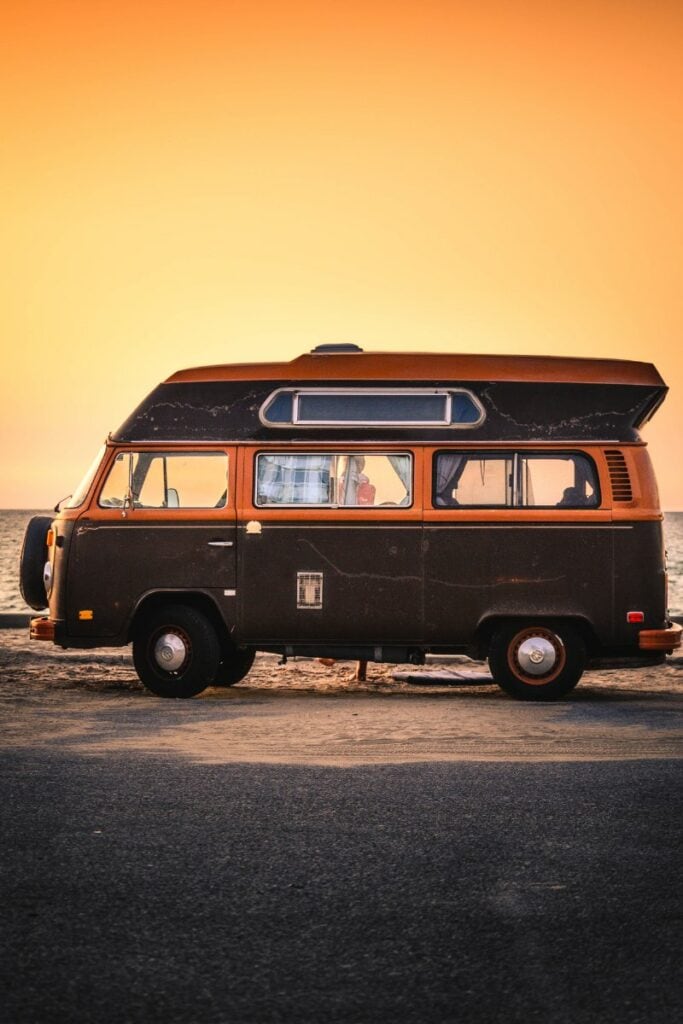 For starters, you may be reducing your campervan emissions if you decide to plan a trip closer to home, rather than flying abroad. Yescapa have plenty of vehicles for hire in the UK, so you could swap a far-flung holiday for a trip exploring the natural beauty of the Lake District or the coastlines of Devon and Cornwall. If there are several of you travelling, you'll be sharing the emissions more too.
Once you're on board, you'll be using a lot less energy in a campervan than you would in a hotel or holiday apartment. Just think of a hotel's energy costs in terms of lighting, heating etc! You'll also be using a lot less water.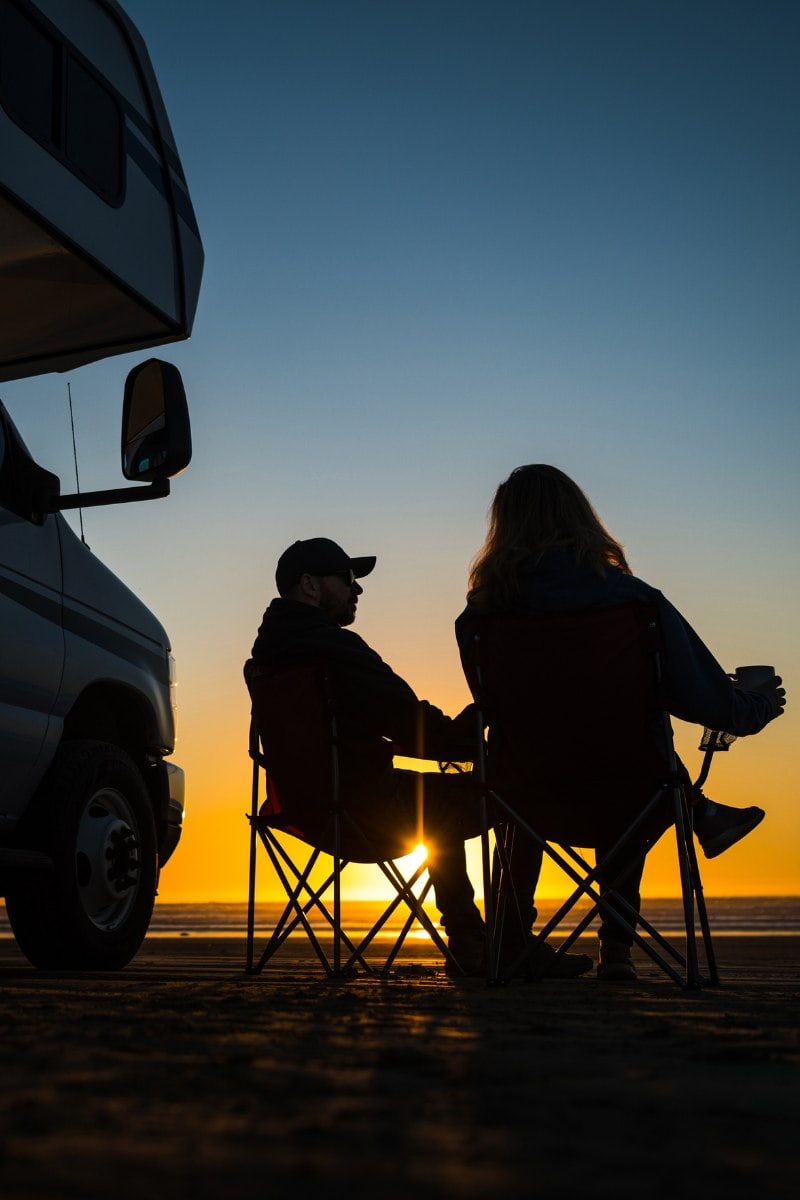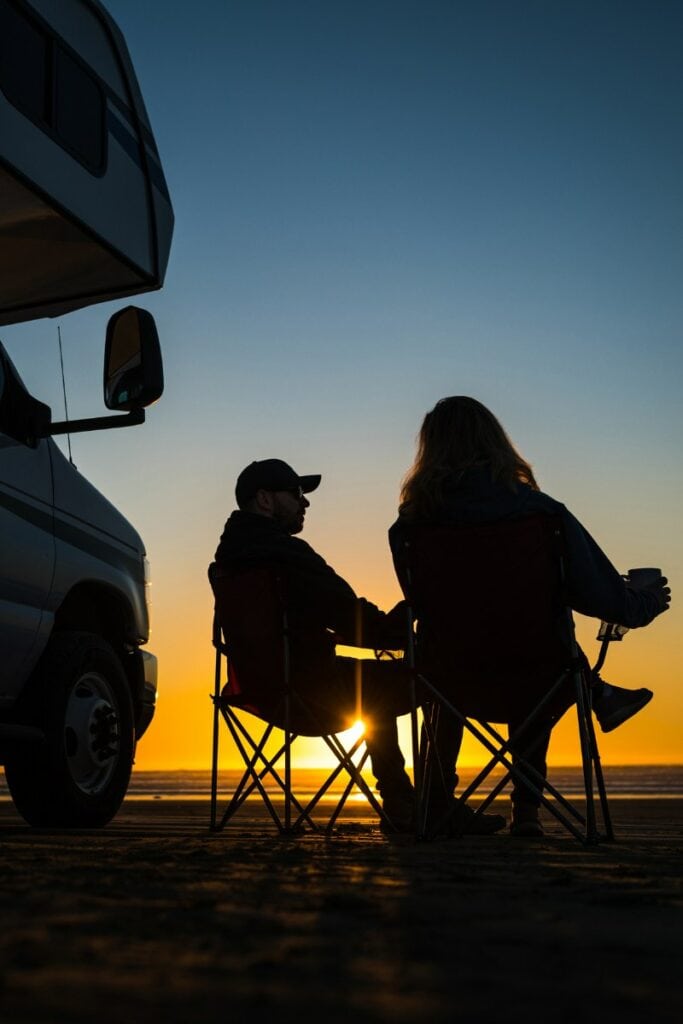 How to hire a campervan or motorhome with Yescapa
Keen to plan a trip? Definitely check out Yescapa, Europe's largest motorhome rental marketplace. It connects vehicle owners with passionate travellers like you and me. It's also very easy to use.
All vehicle owners are verified, you'll have comprehensive insurance and breakdown assistance included, plus a customer service team if you need anything. If this is your first campervan holiday, you'll definitely want this peace of mind.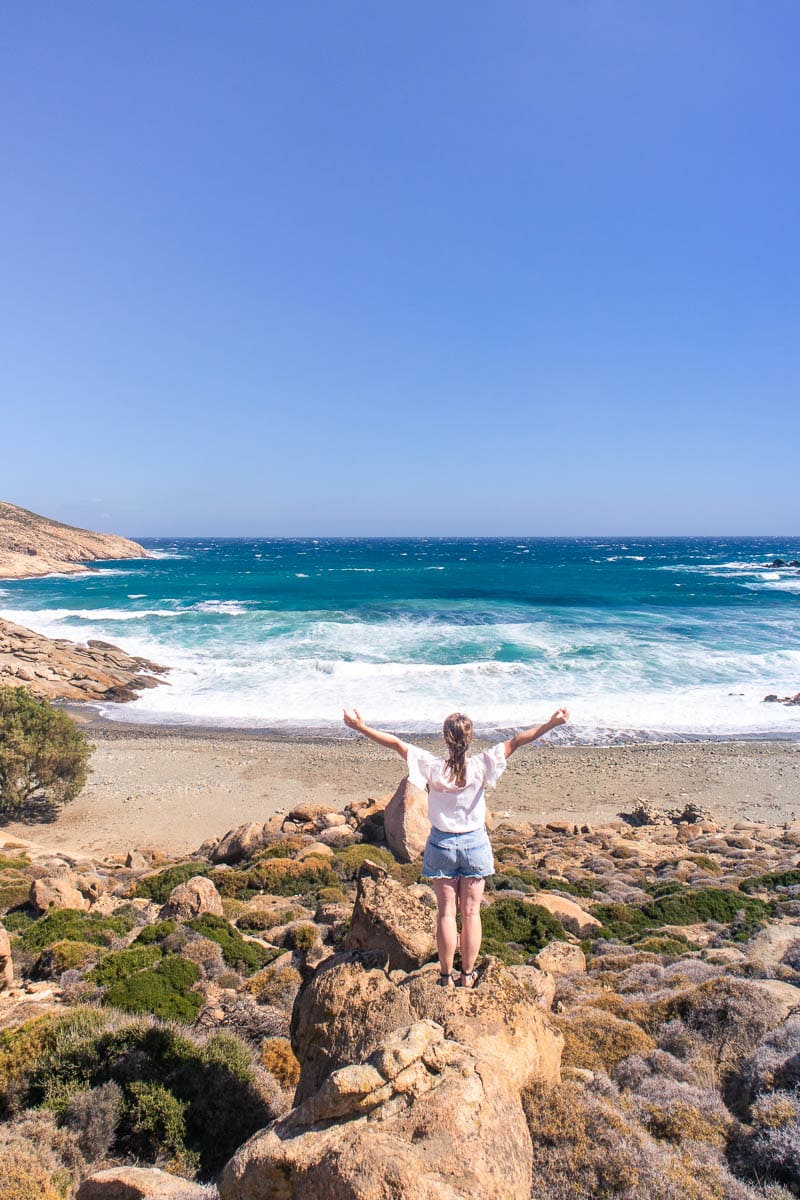 Here's how to look at available options on Yescapa
Ready to hire a motorhome? It's as easy as this!
Step 1: Pick a location
Step 2: Put in your dates
Step 3: Hit search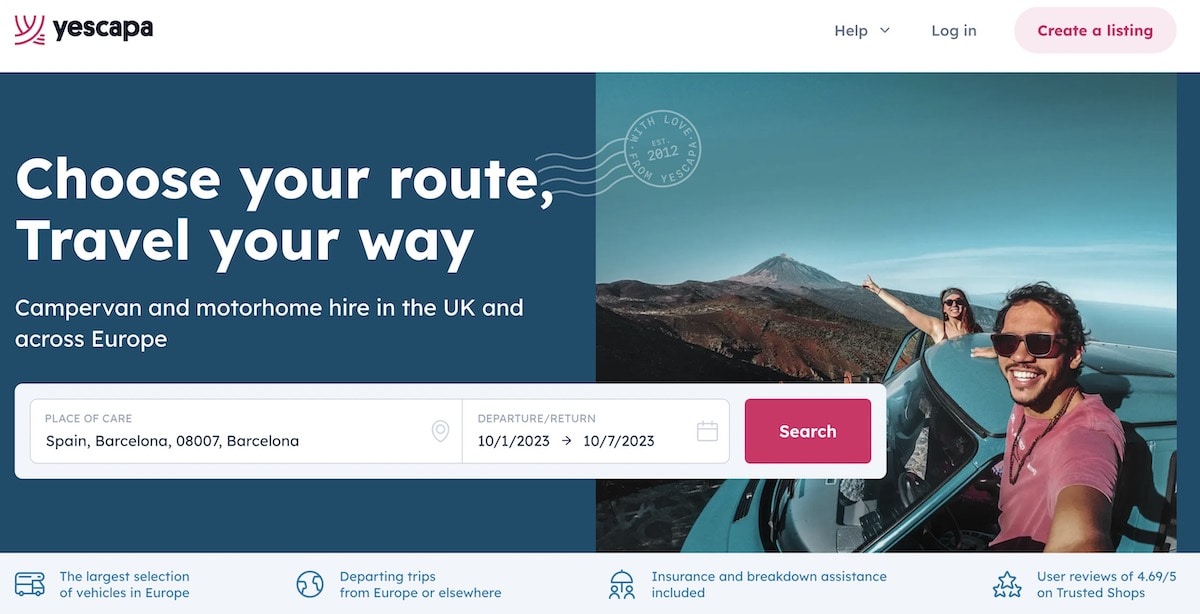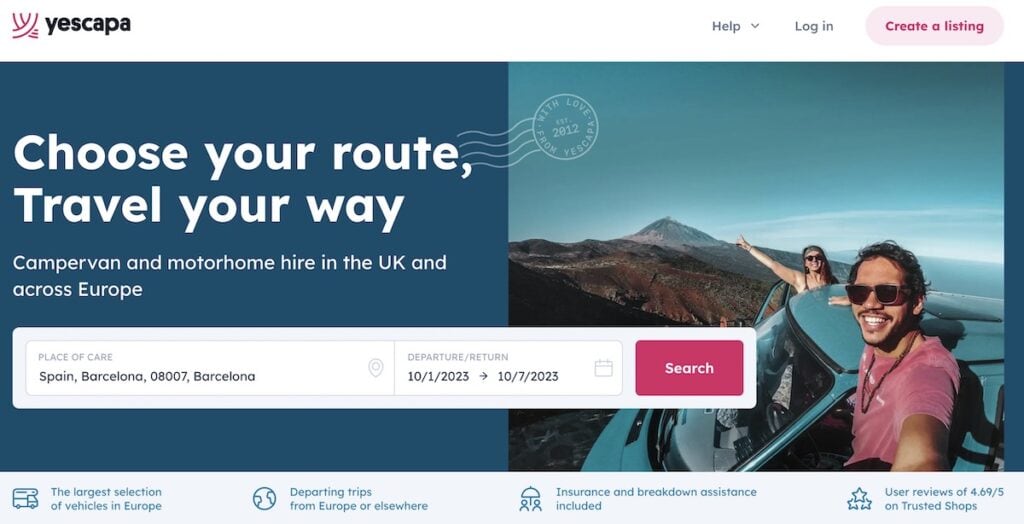 Then you'll see a list of all available motorhomes and a map of where they're located. You can filter by number of travellers, price and type of vehicle. There's even an option to search for vehicles with specific equipment such as bike racks, baby seats, barbecues, or pick one that's suitable for winter travel or is an automatic.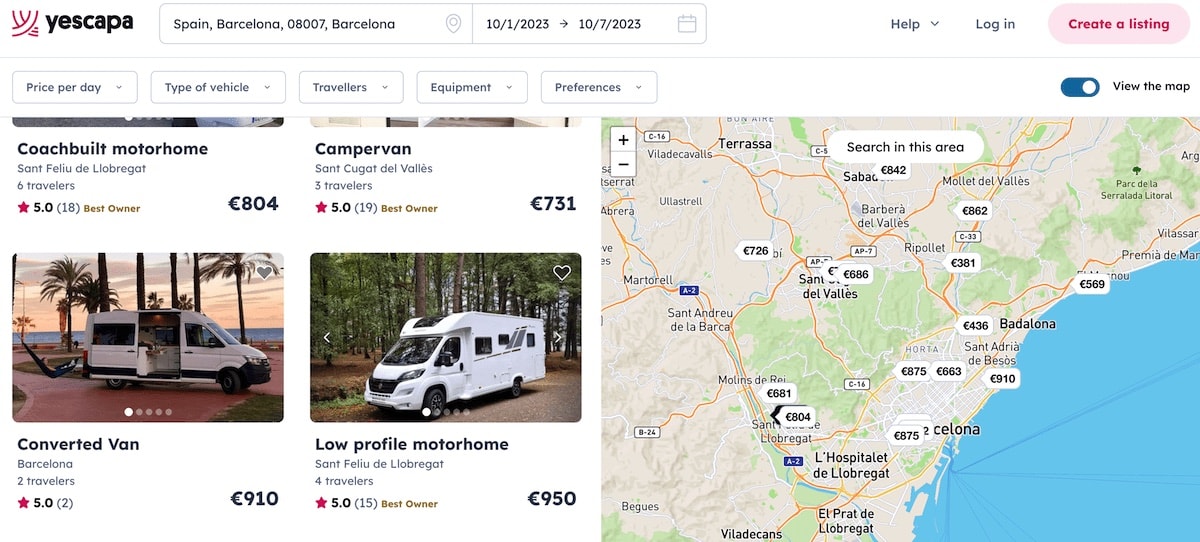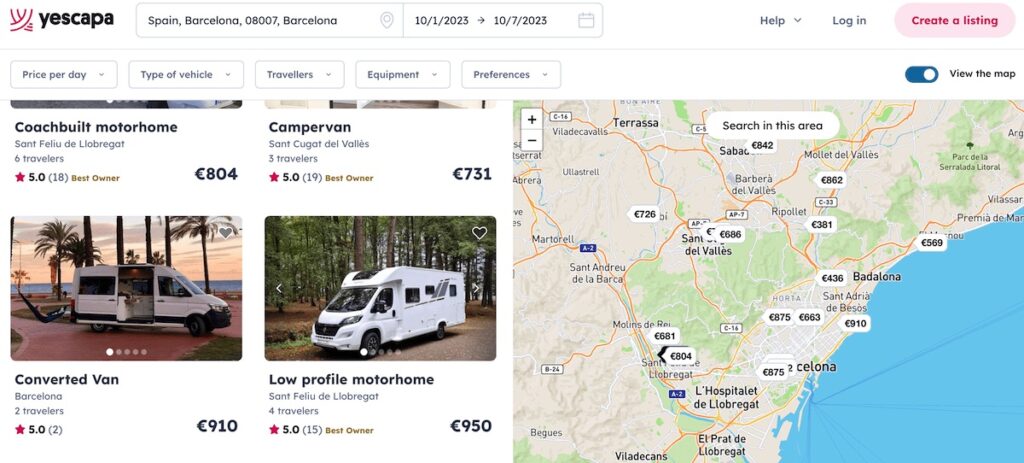 When you find one you like the look of you can look at photos, read reviews and read any extra terms and conditions. Then you can send a booking request to the owner and wait for them to reply to confirm the booking. It's as simple as that!
With platforms like this one, there's a really nice feeling of sharing too! Everyone wins; the vehicle owners get their costs covered and we as travellers get to book a fun and unique experience!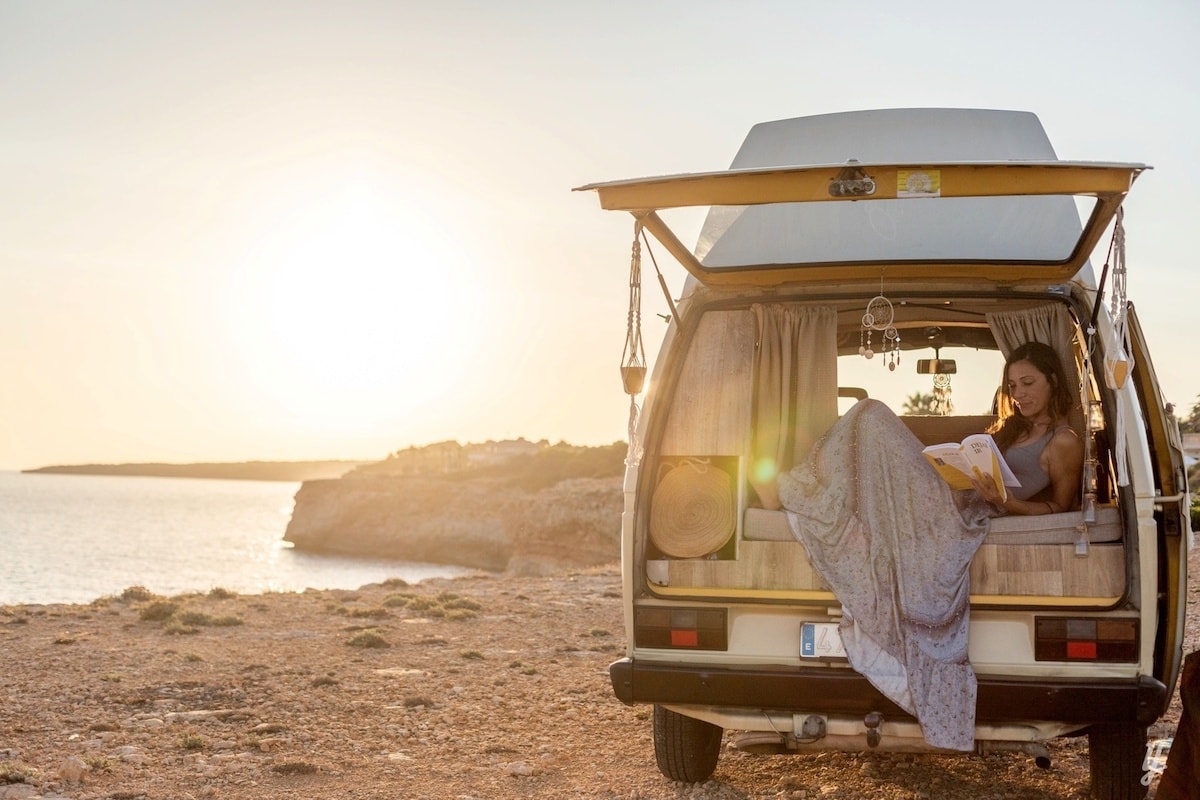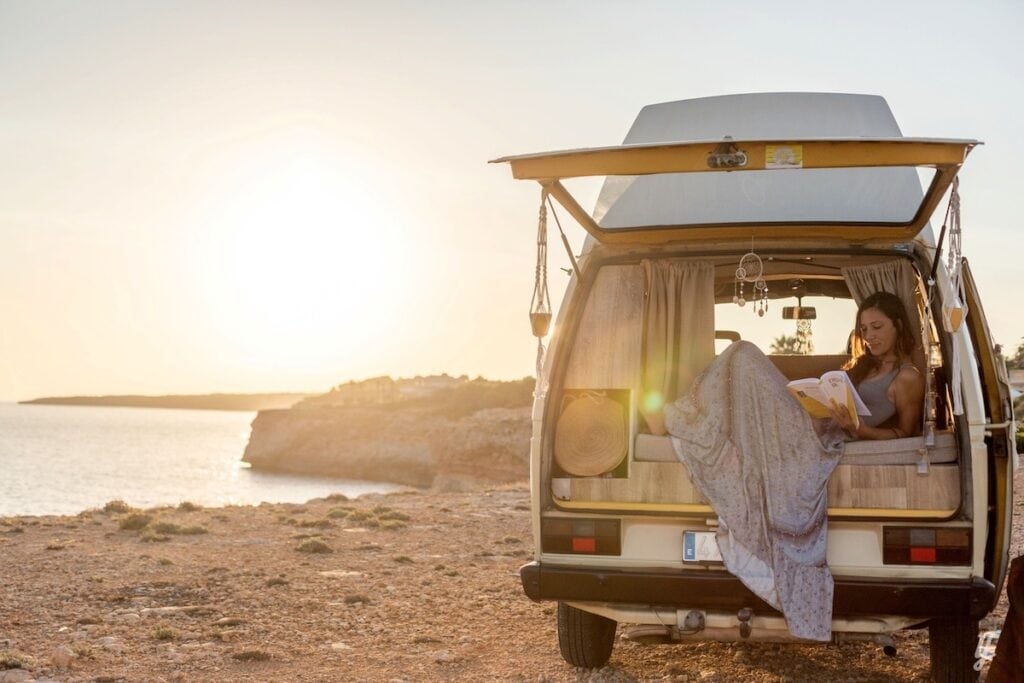 What do you need to know to drive a campervan in Europe?
While it may vary a little depending on the vehicle you're hiring, usually you just need a standard driving license (often known as category B) which permits you to drive vehicles under 3.5 tonnes. You'll also need to be over 18 years old. It's worth noting that the majority of campervans and motorhomes have a manual gearbox, so your license will need to cover that, unless you're specifically hiring an automatic.
Depending on where your license was issued, some countries may require you to have an international driving licence.
It'll be a more comfortable ride if you have experience of driving larger vehicles, but you'll quickly get the hang of it!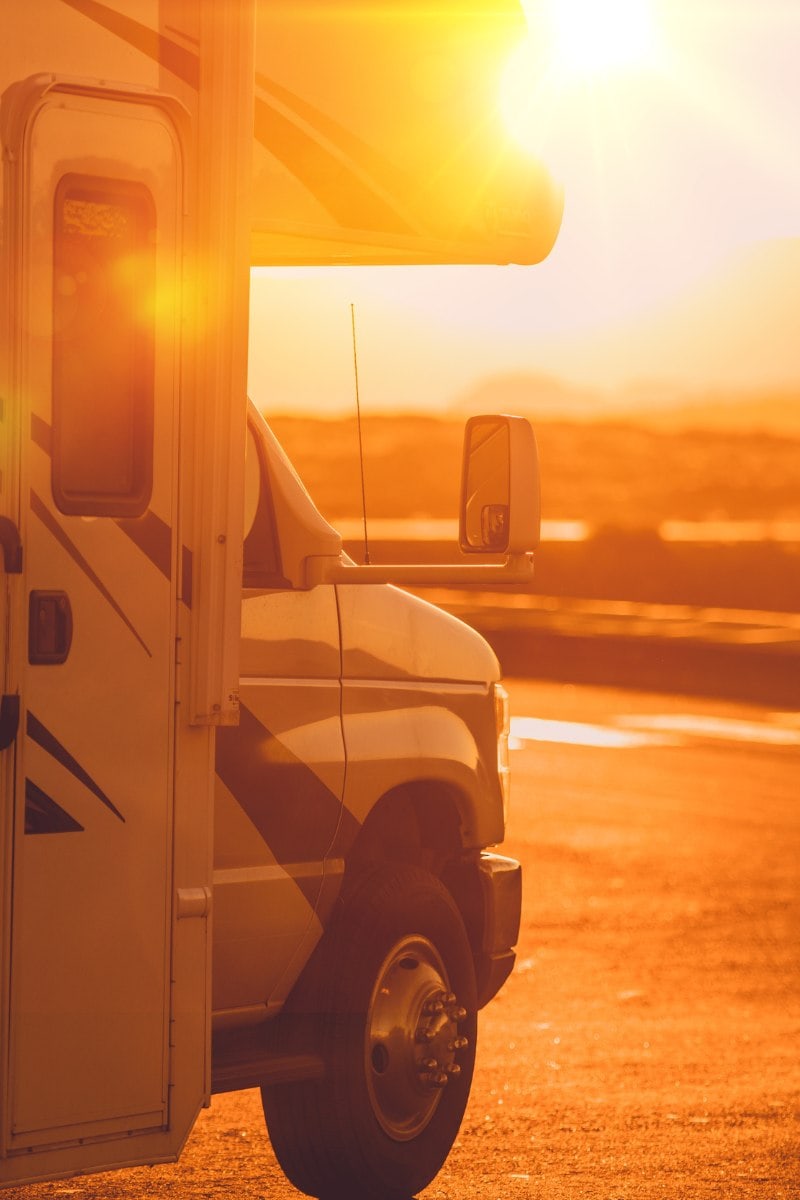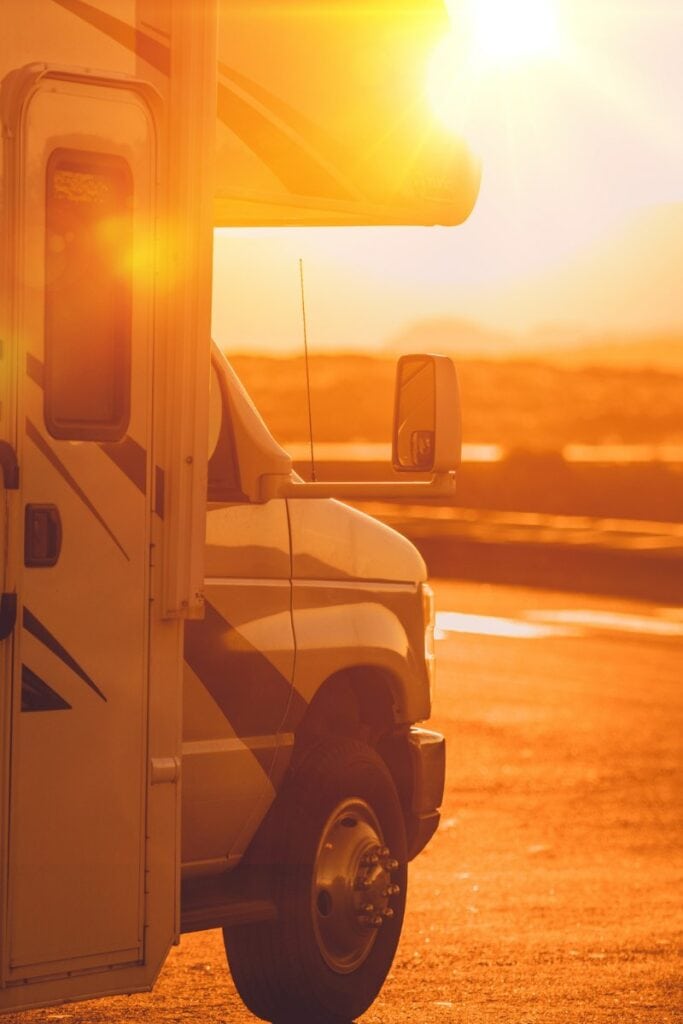 Where are the best places in Europe for a campervan trip?
Now you know how easy it is to book a trip by campervan or motorhome, it's time for the really exciting part: deciding where to travel to! There are so many picturesque spots, but for a first trip, here are five of my top picks.
Devon and Cornwall, England
For a beautiful UK road trip, I'd recommend driving down to the southwest to enjoy great surf beaches in Croyde and Newquay, the food scene in Padstow and the wild scenery and stargazing of Dartmoor and Exmoor National Parks.
The Scottish Highlands, Scotland
Craving some mountain time? Head to the highlands and enjoy rugged landscapes, serene lakes, beautiful hiking routes and nature at its best.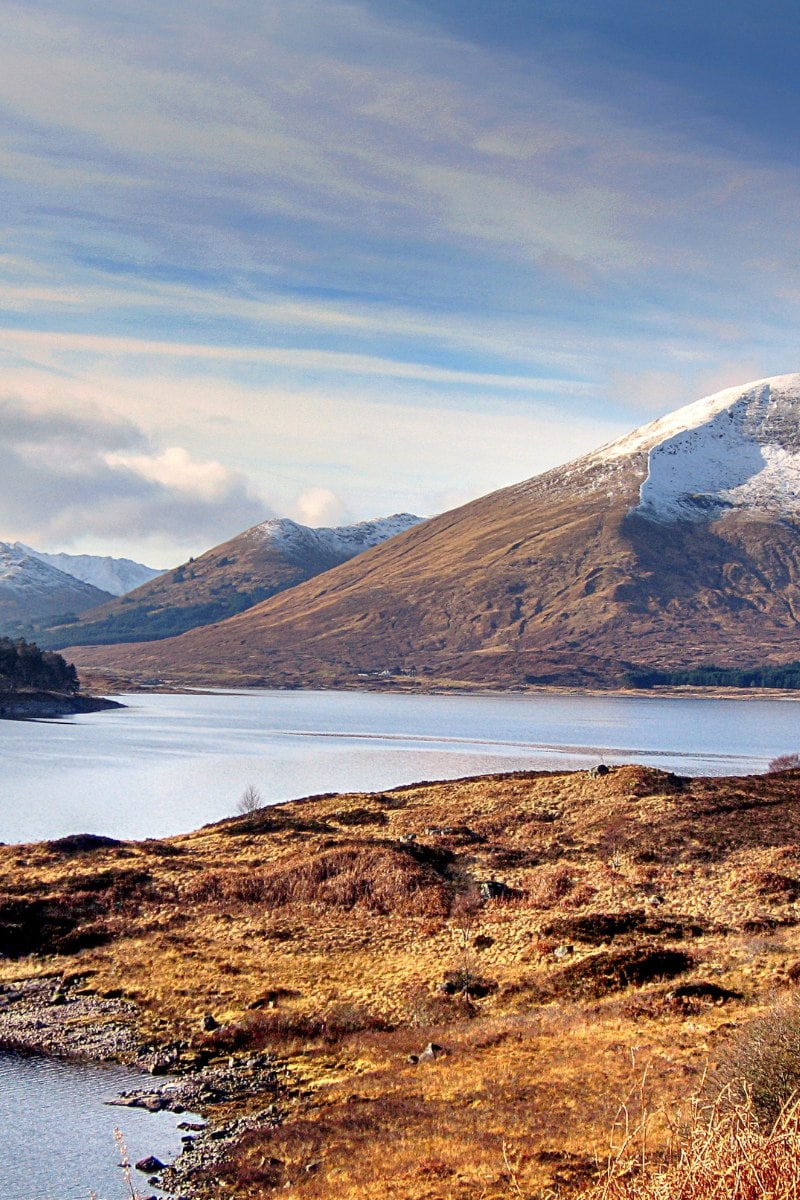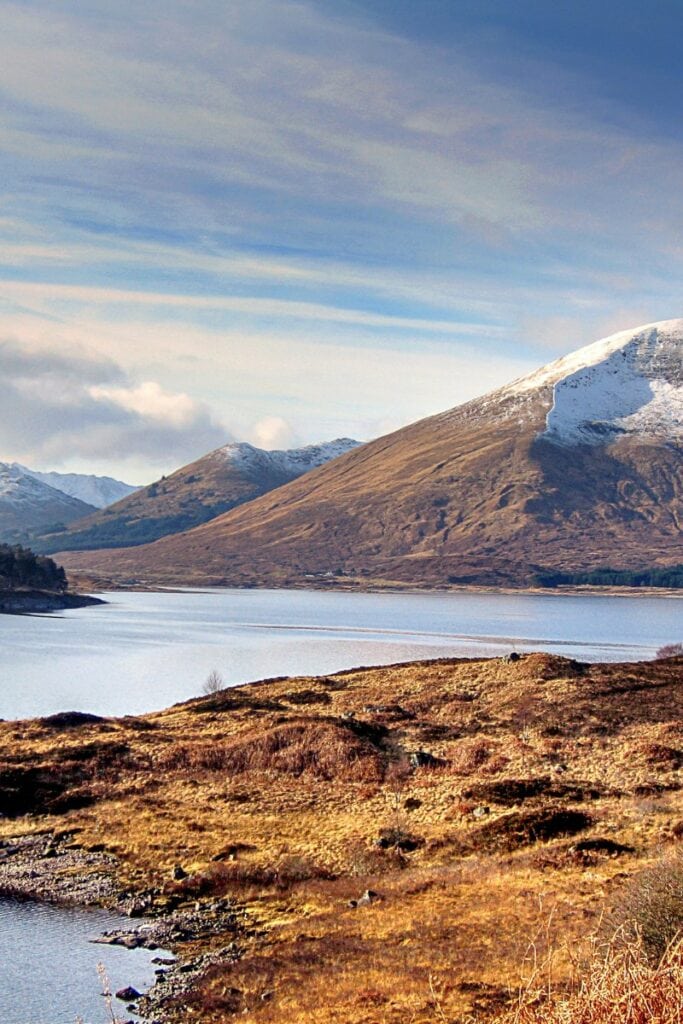 Andalucia, Spain
The south of Spain offers the ultimate mix of beaches, historic cities, classic white towns, tasty food and culture. With over 300 days of sunshine each year and some of the warmest temperatures in Europe in winter, it's a great option all year round.
The Dolomites, Italy
You might think of Italian adventures involving the coastal towns or historic cities, but these mountains in the north offer some of the country's most beautiful landscapes. In the summer it's a paradise for hikers and mountain bikers. Meanwhile, in the winter it's a great region for skiing and snowboarding.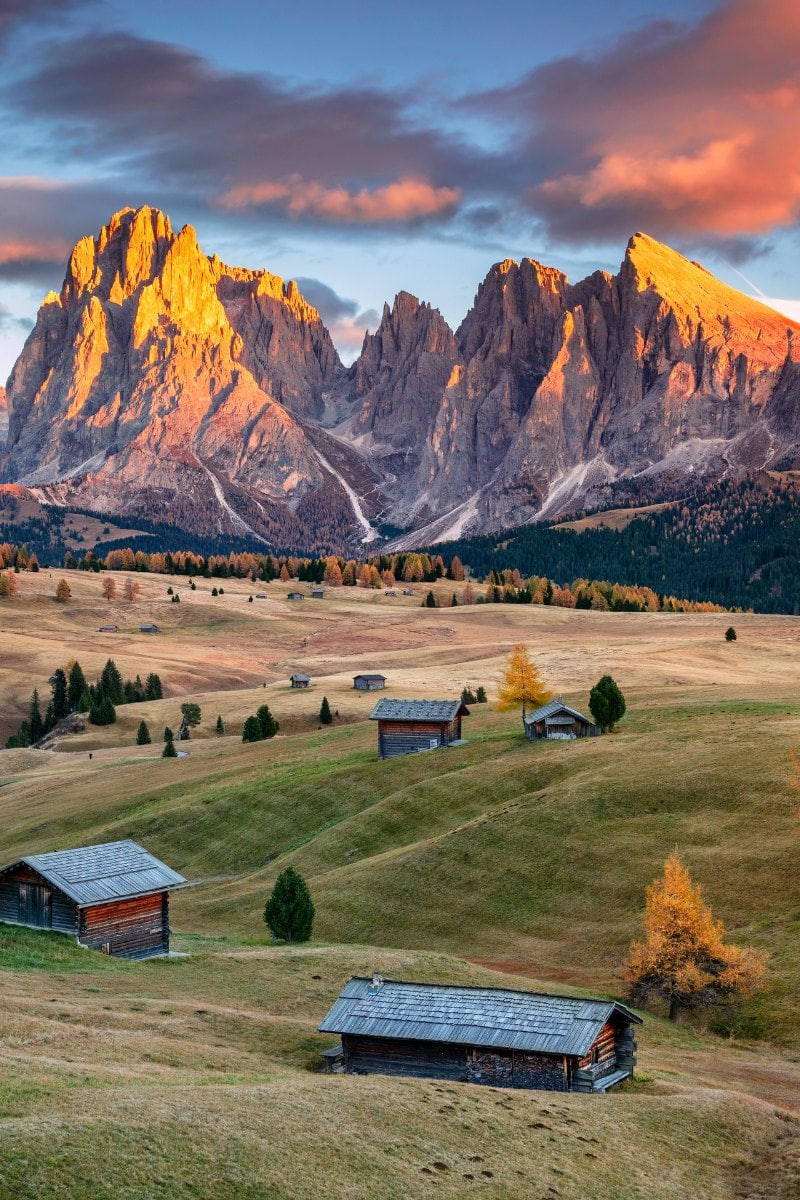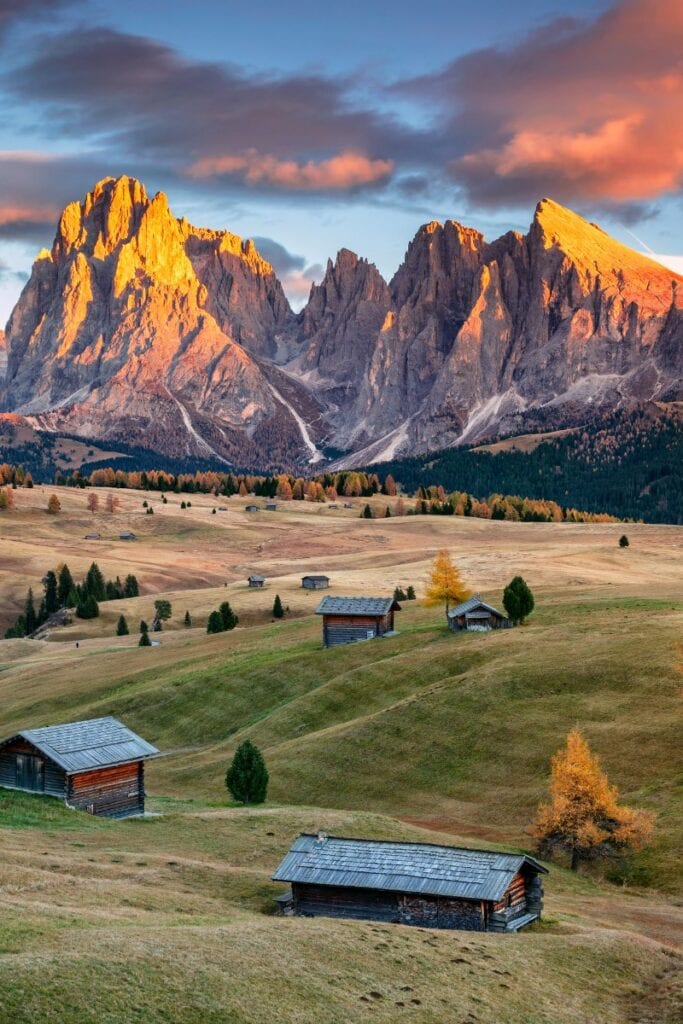 The Algarve, Portugal
This stunning region of Portuguese is famed for its amazing cliffs and beaches, pretty seaside towns and great seafood. It's also home to some of the best surf beaches in the country.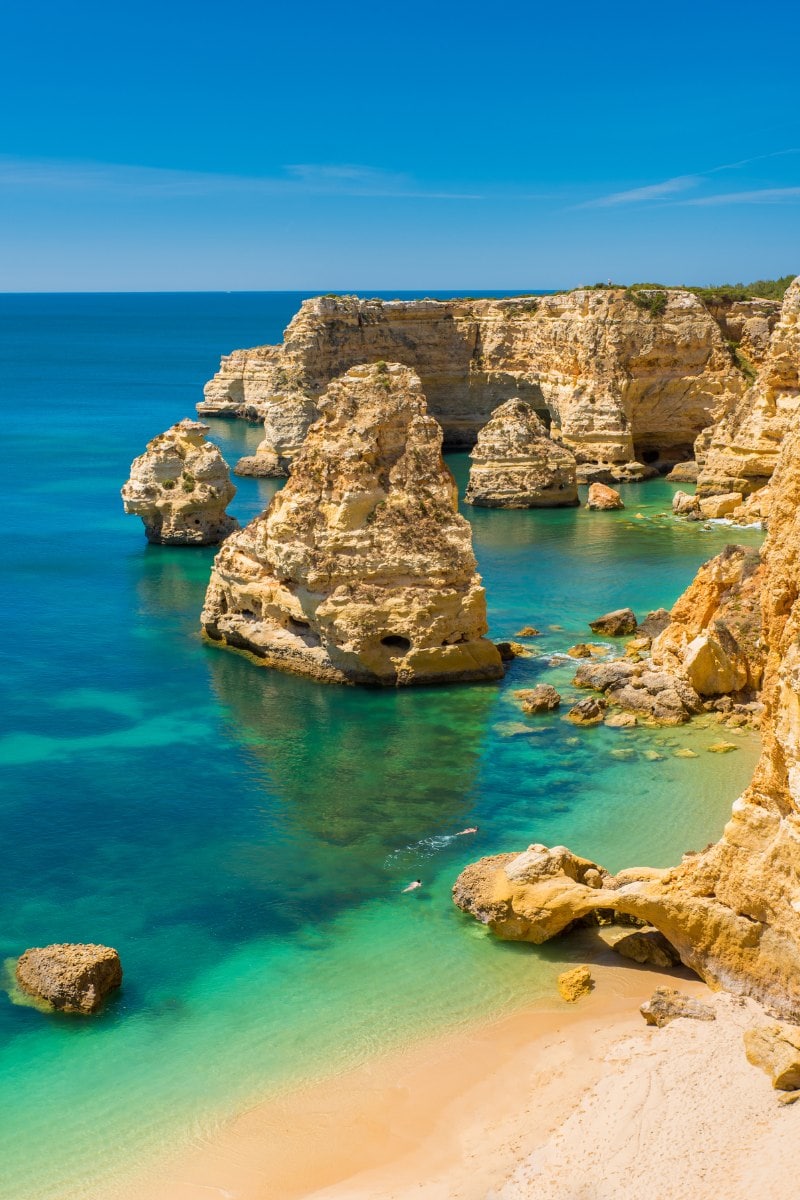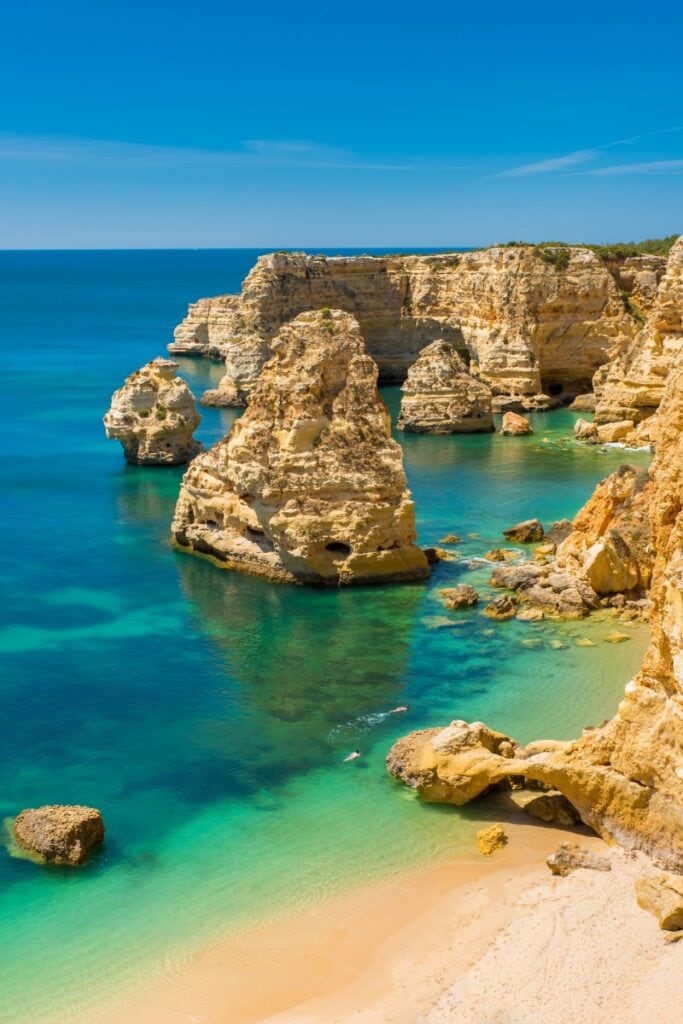 ---
I hope this guide helps inspire you to book your first motorhome or campervan holiday! To claim your £30 Yescapa discount, just use the code WANDERLUSTCHLOE30.
It's a unique and special type of holiday, and one you'll never forget.
If you're looking for more inspiring destinations to visit in Europe, check out my guide to the best hidden gems in Europe.
This post was sponsored by Yescapa but all opinions are my own.