Find out what to do on a day trip to Hastings, including checking out the beach huts, riding the funicular railway and eating great seafood.
With my lifestyle, I'm often jetting off here, there and everywhere, but when I have prolonged periods at home, I love nothing more than a day trip. Visits to historic cities like Oxford, Bath and Cambridge. Trips to see friends up north, and weddings in the countryside. My favourite escape though? The great British seaside.
You know – the place you can never predict the weather, but you know regardless you'll have an ice cream (even if it means being left with a frozen hand), eat copious amounts of fish and chips (just because), and you'll get that dose of sea air that your parents always assured you was 'really good for you'.
So a few weeks ago I did just that. I booked in advance, planned my day out then hopped on board a Southeastern train from London to Hastings on the south coast. From a trip ten years ago, I knew Hastings was a quintessential English seaside town, with a pier, fishing boats and unique shops, but no doubt it had changed a bit since then… right? After just over an hour and a half racing through the lush Sussex countryside, I arrived at the station and my day of exploring began.
For a flavour of my day out in Hastings, check out my video, then scroll down to hear about my top things to do in this cute seaside town!
Wander Hastings Pier
Tragically Hastings Pier burned down in 2010, but it's not such a sad story these days. After Hastings Pier Charity bought it for £1 in 2013, it was rebuilt with the help of funds from over 3,000 community shareholders. It's a symbol of pride in the town, and while it's mainly used for events, you can wander up and down it during the day. I particularly enjoyed the multi-coloured flags blowing in the wind and the adorable pastel coloured beach huts selling everything from coffee and ice cream to clothes.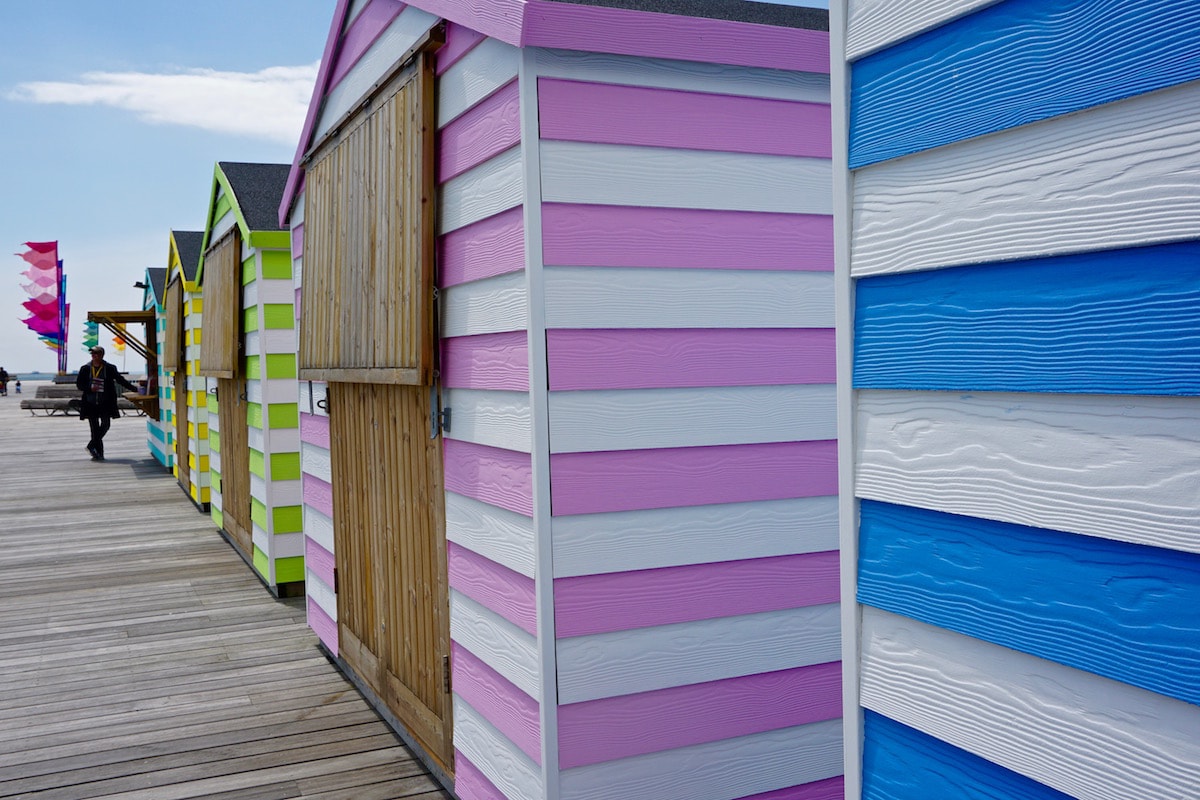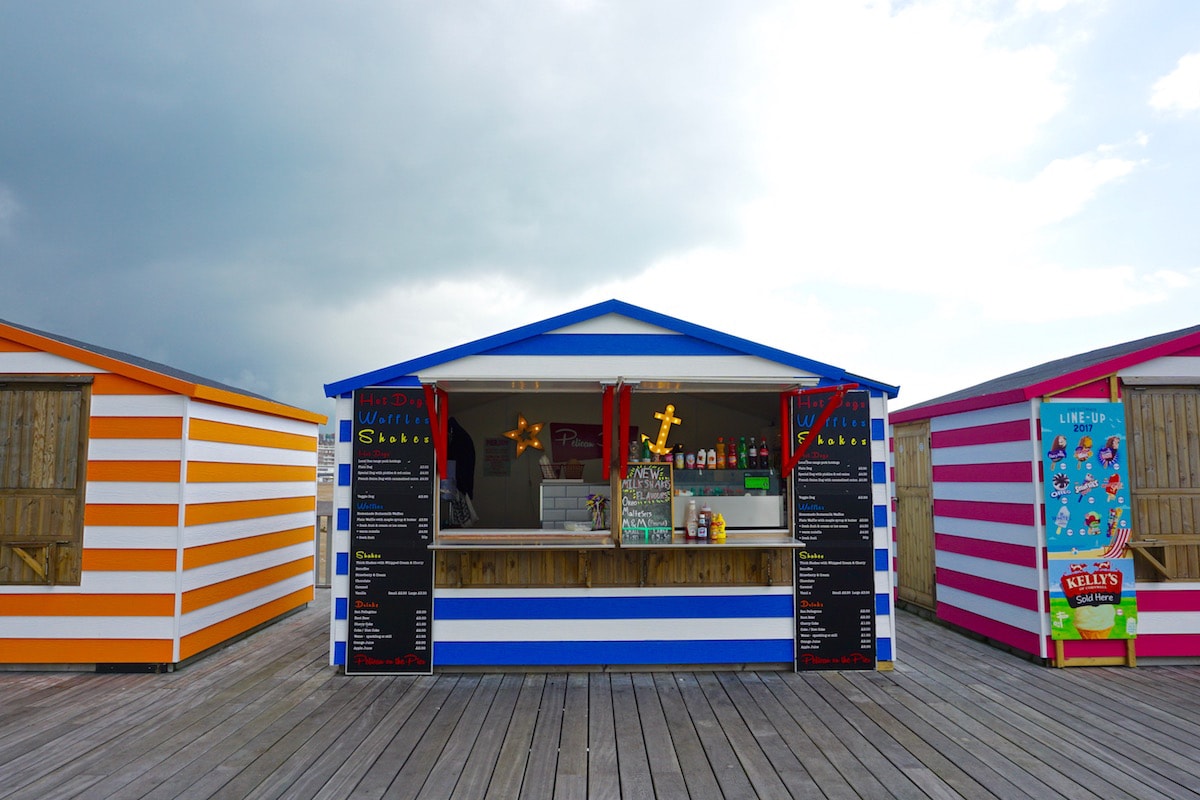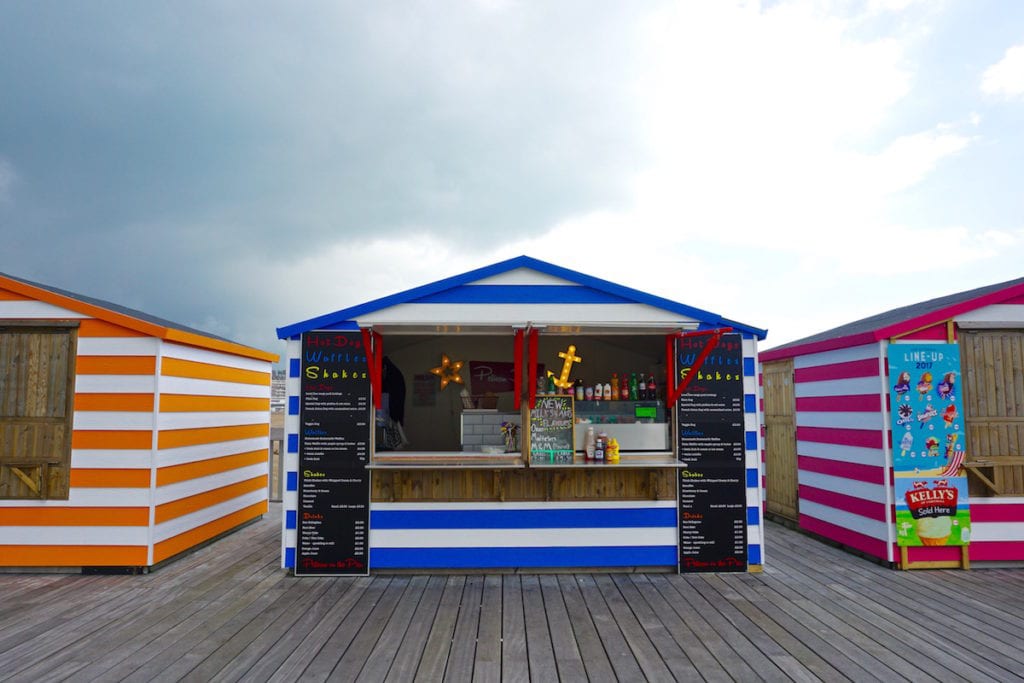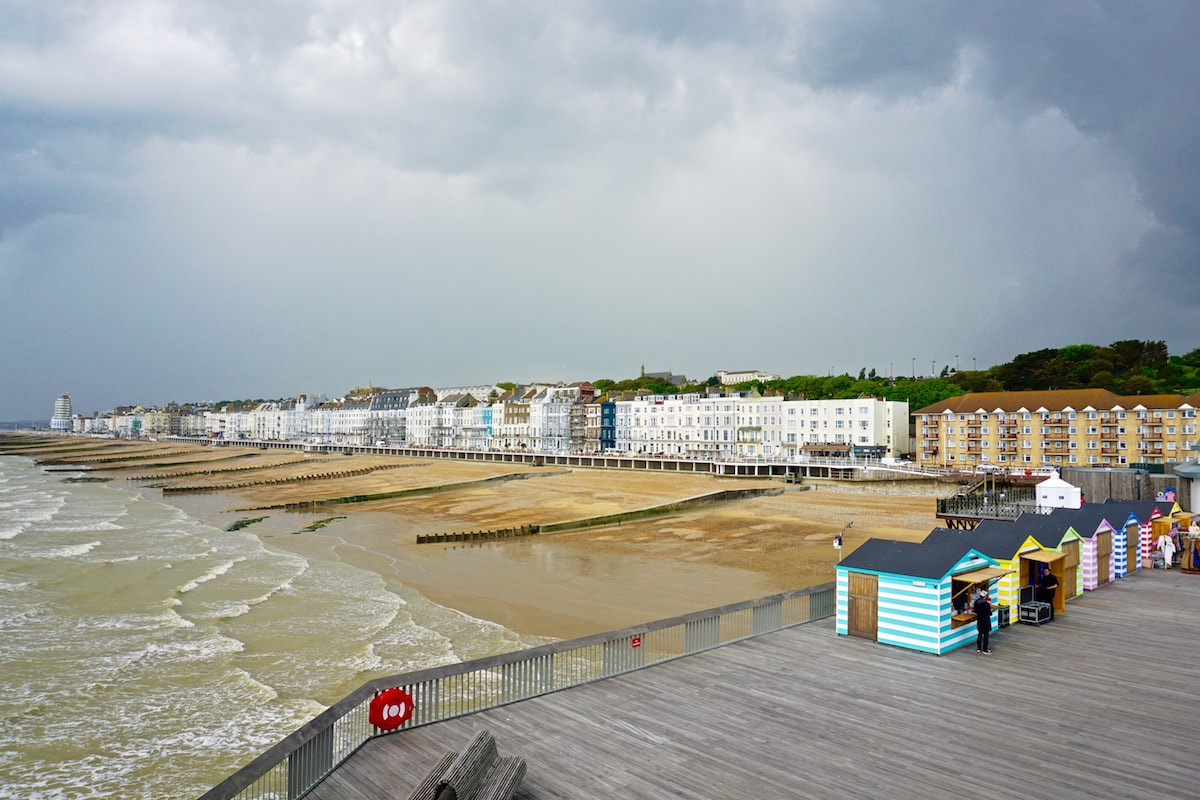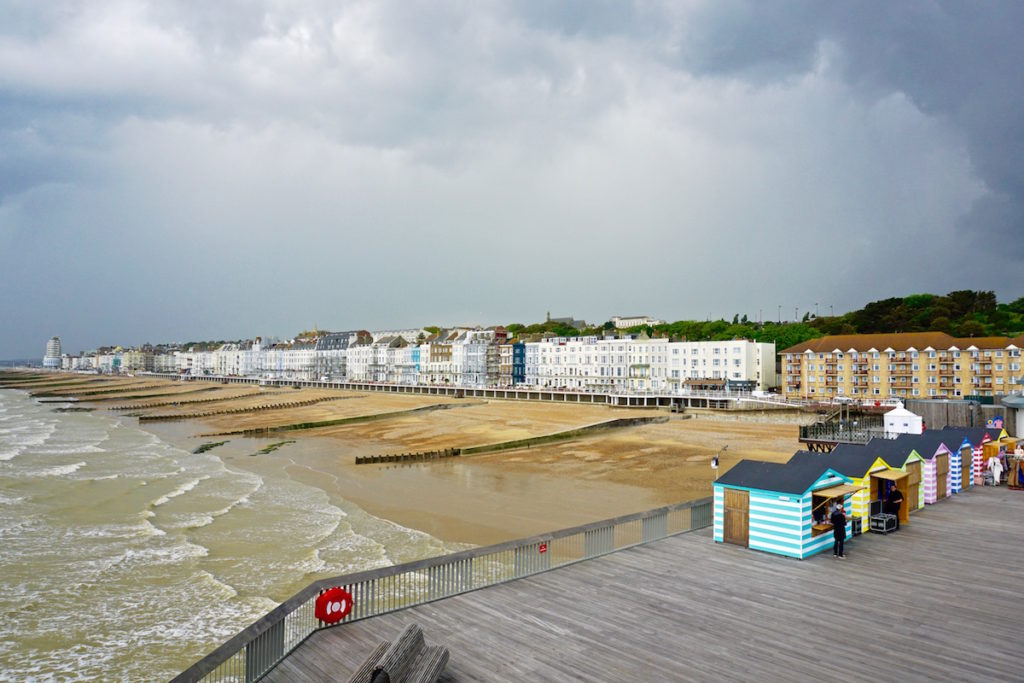 Rockanore is the area to visit for the best seafood in town, with plenty of stores selling fresh and prepped items, caught that morning. I enjoyed an incredible three-course lunch at Rock A Nore kitchen. We started with a dish of Winchelsea seaweed, which had been dried, was super salty and got my taste buds ready for a meal of seaside flavours.
Next up, beautifully crisp calamari, which were cooked perfectly (nice to see just a thin layer of batter), and served with a punchy tartar sauce. Then it was on to the scallops, which were fat, juicy and served alongside an indulgent cheesy risotto. Both dishes were topped with intriguing foraged ingredients – a herb called perslane which I'd never tried before, and broccoli flowers which were so delicious, I'll be investigating how to find them back home!
The main event was an enormous platter containing red mullet, sea bass, prawns, mussels and clams. The fish were wonderfully juicy, and for me, the sea bass was a big winner. This restaurant is small and away from the high street – a total hidden gem! I've heard it can get pretty busy in the evenings, worth bearing in mind if you're able to book in advance – it's definitely worth it!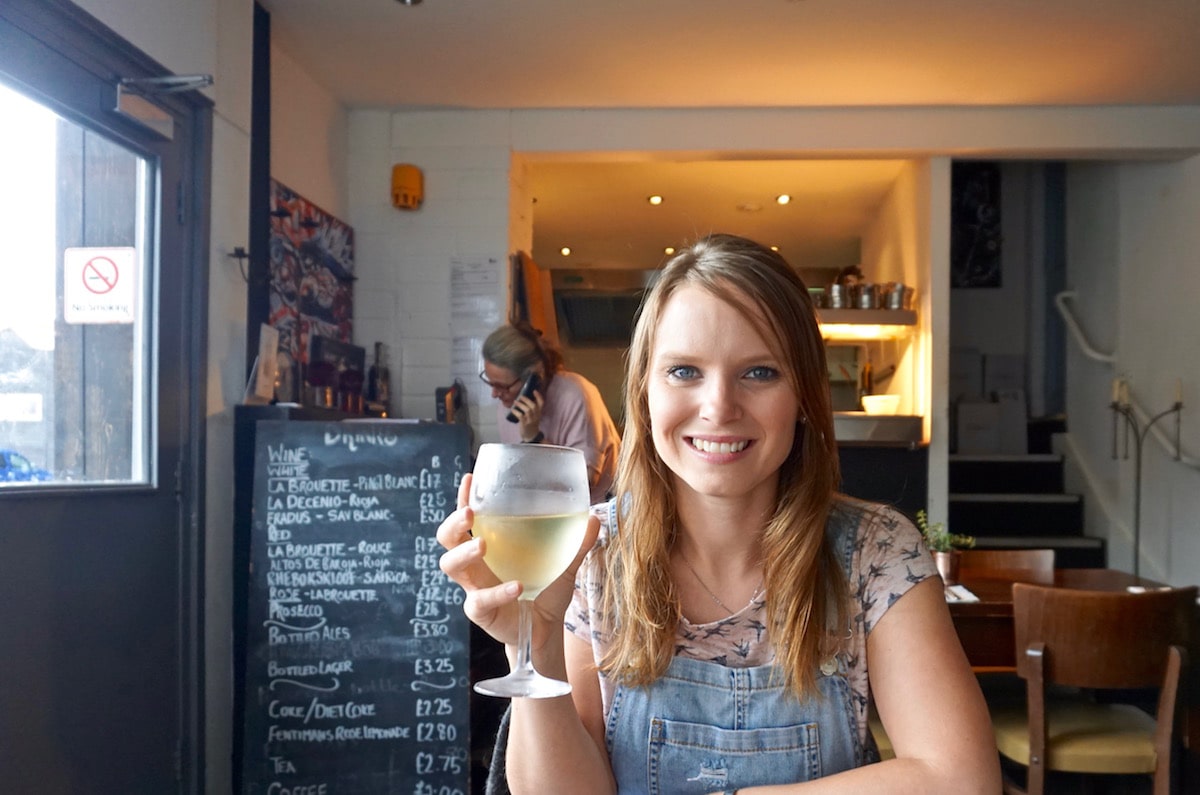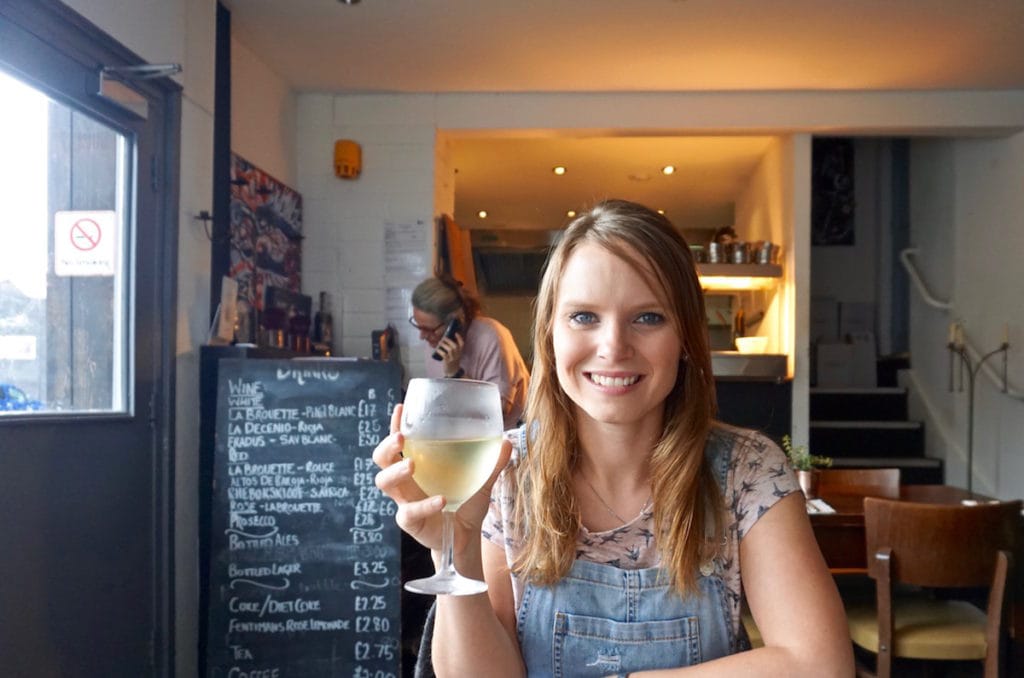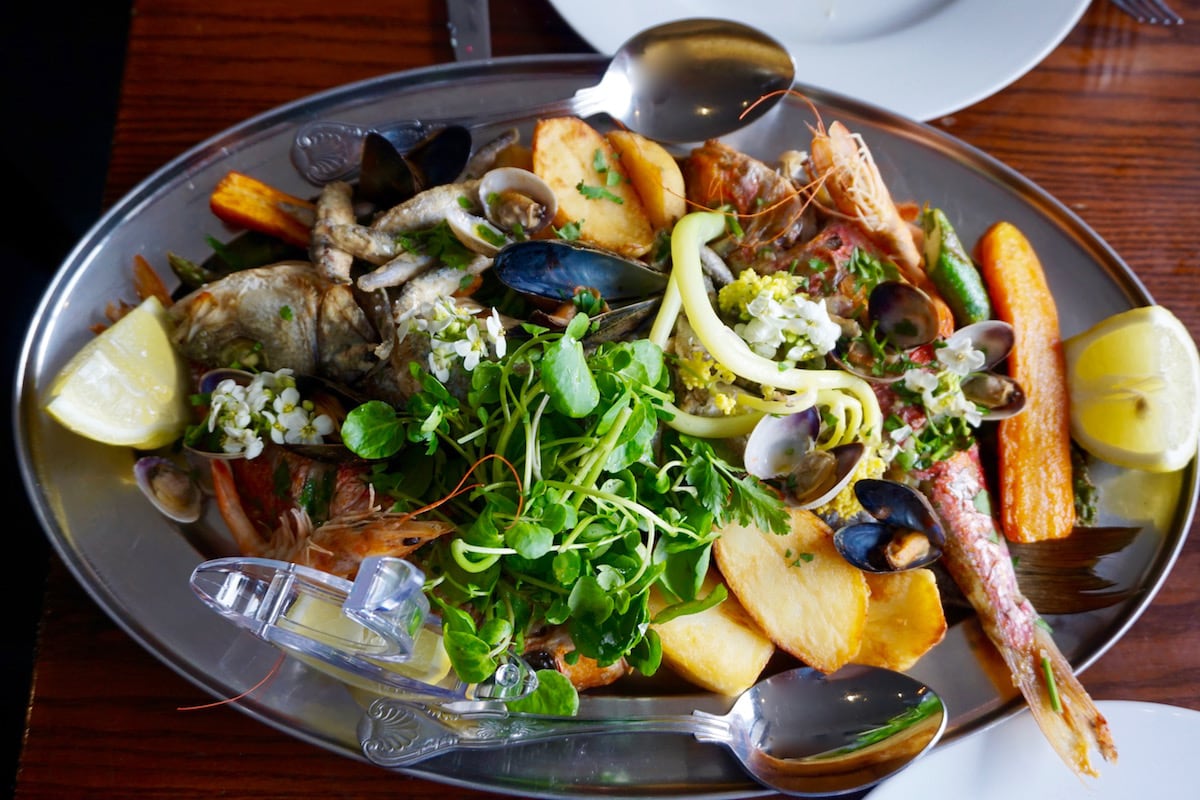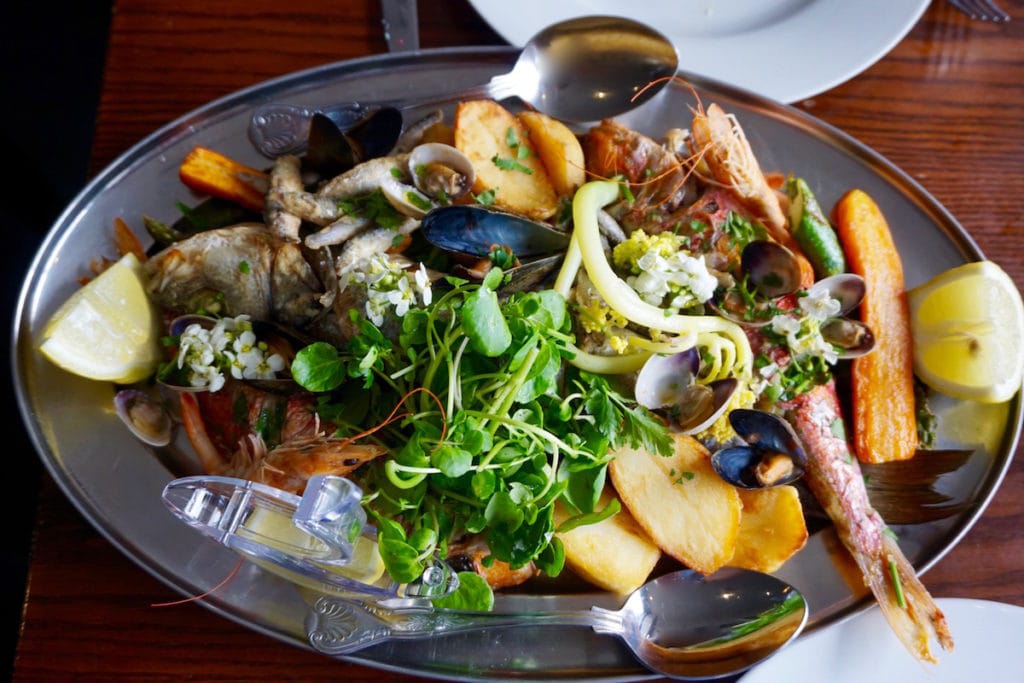 Take A Trip On The UK's Steepest Funicular Railway
There are two funiculars in the old town of Hastings. The West Hill lift takes you up to the ruins of Hastings Castle (erected by William I after his victory at the Battle of Hastings), while the East Hill offers amazing views of the town. It's things like this that make Hastings really unique, and while it's just a short distance up, it's worth doing. You can always walk down again!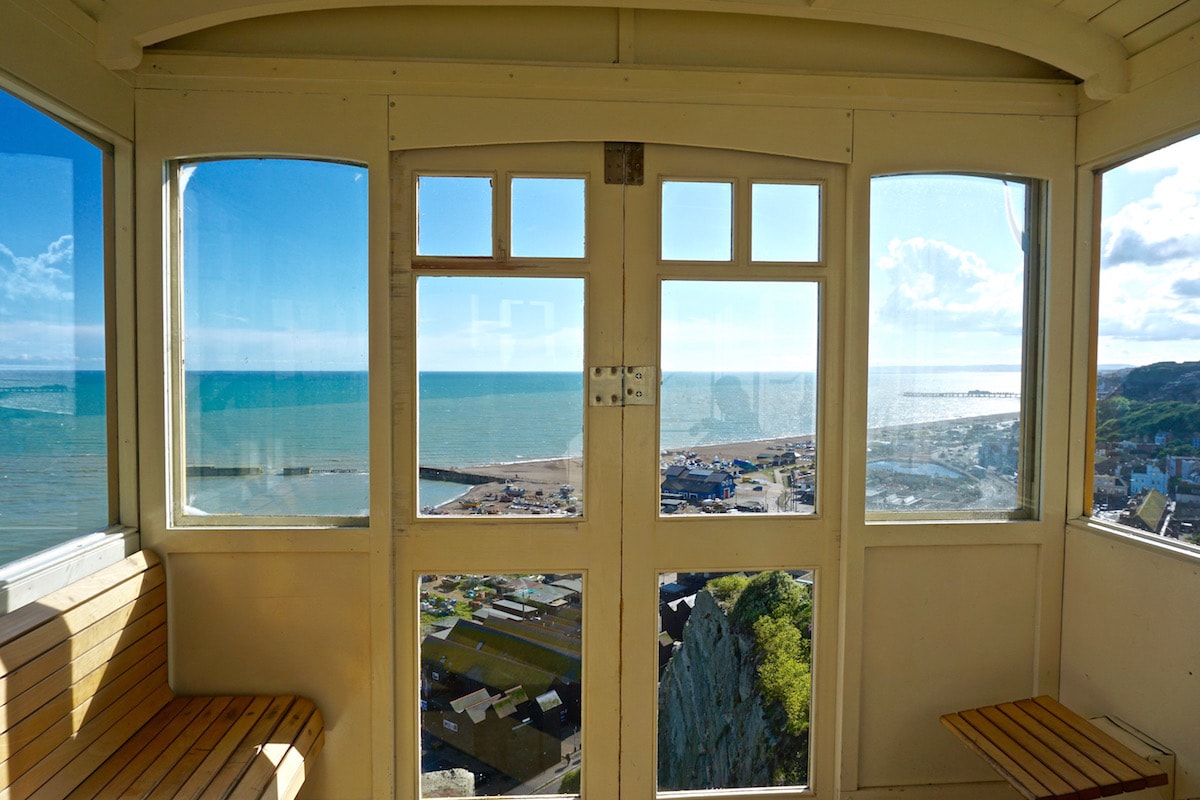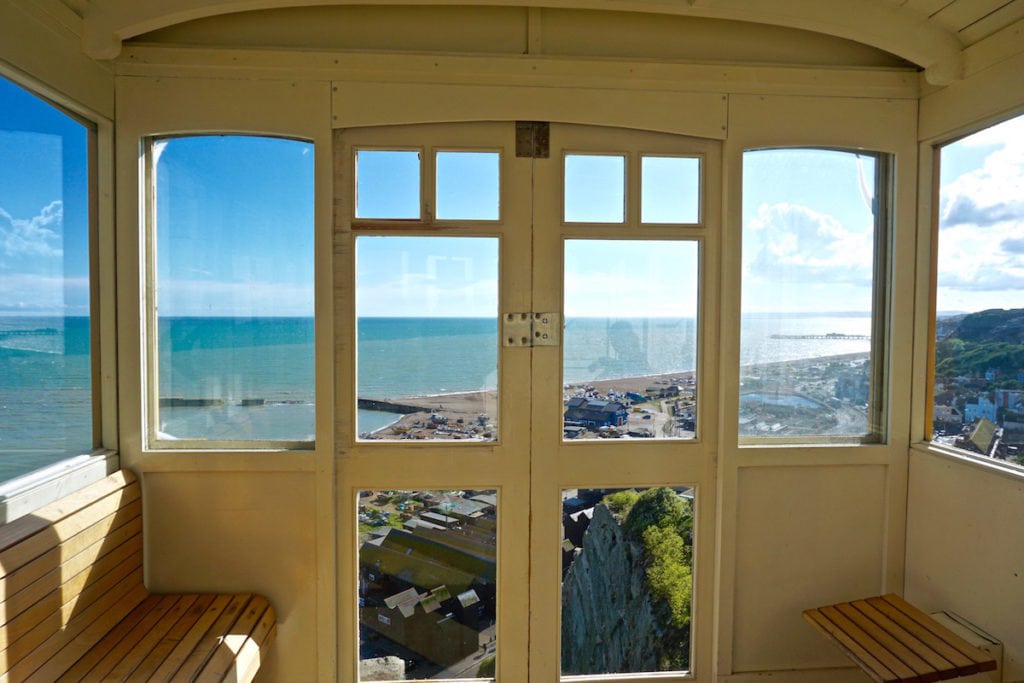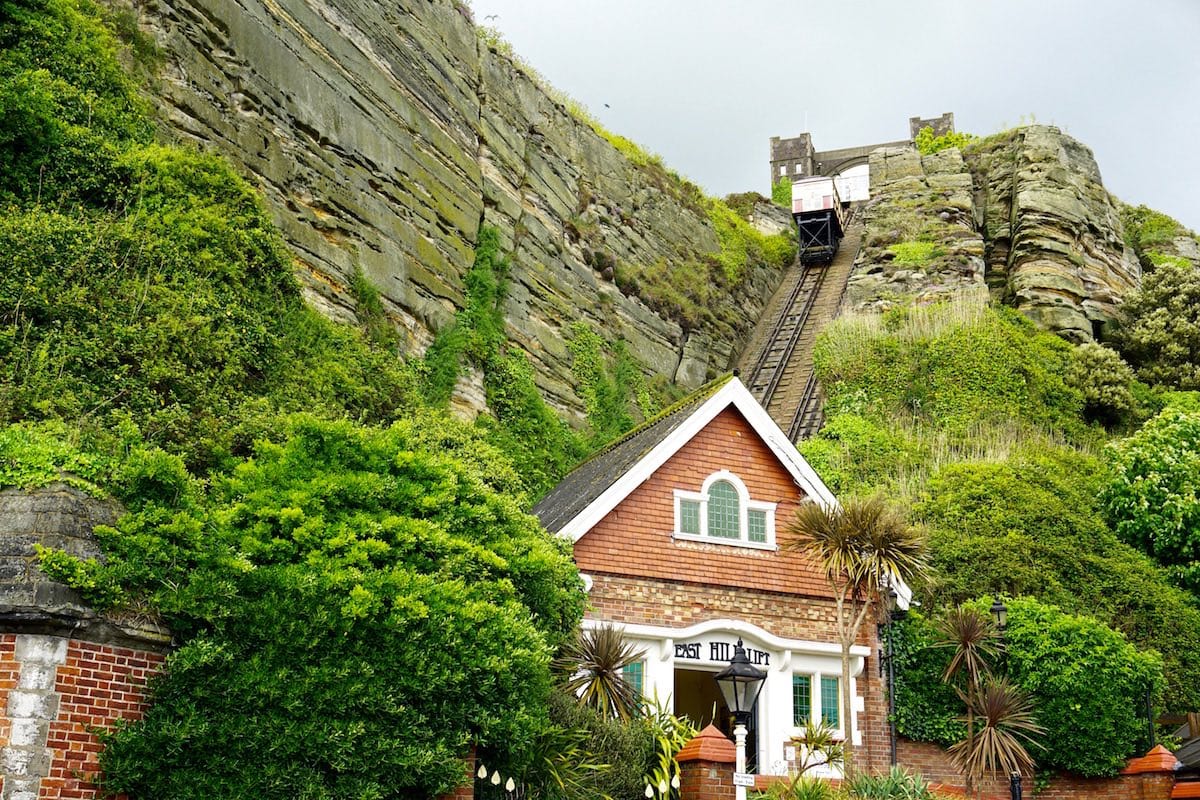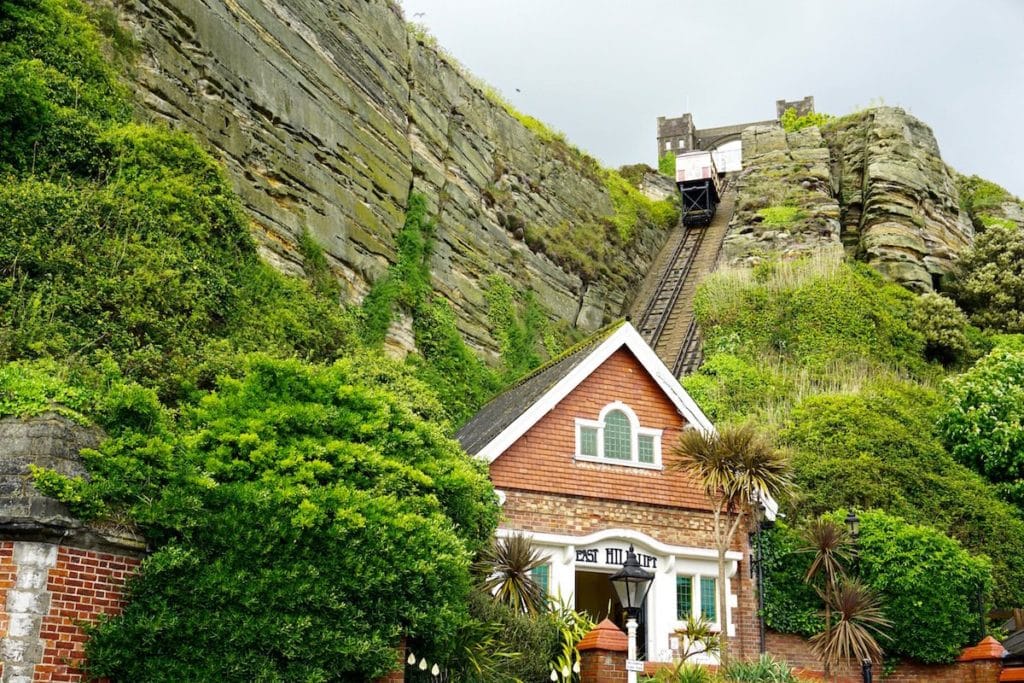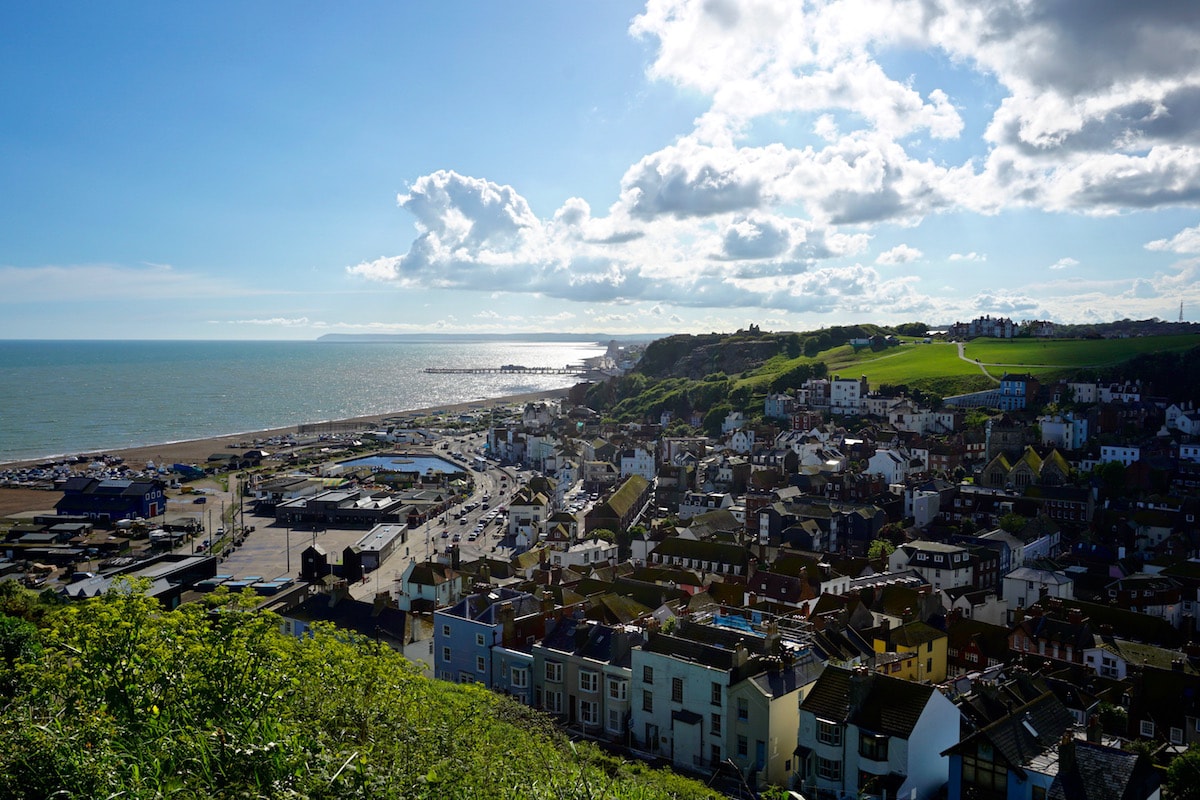 Enjoy A Bookworm-Friendly Coffee Break
Hanushka Coffee House is an adorable spot to rest your tired legs after a morning exploring, or to hide from the unpredictable British weather! With bookshelves for walls, comfy sofas and great coffee and cakes, I was over the moon to find this spot! Top tip – order the hot chocolate with whipped cream!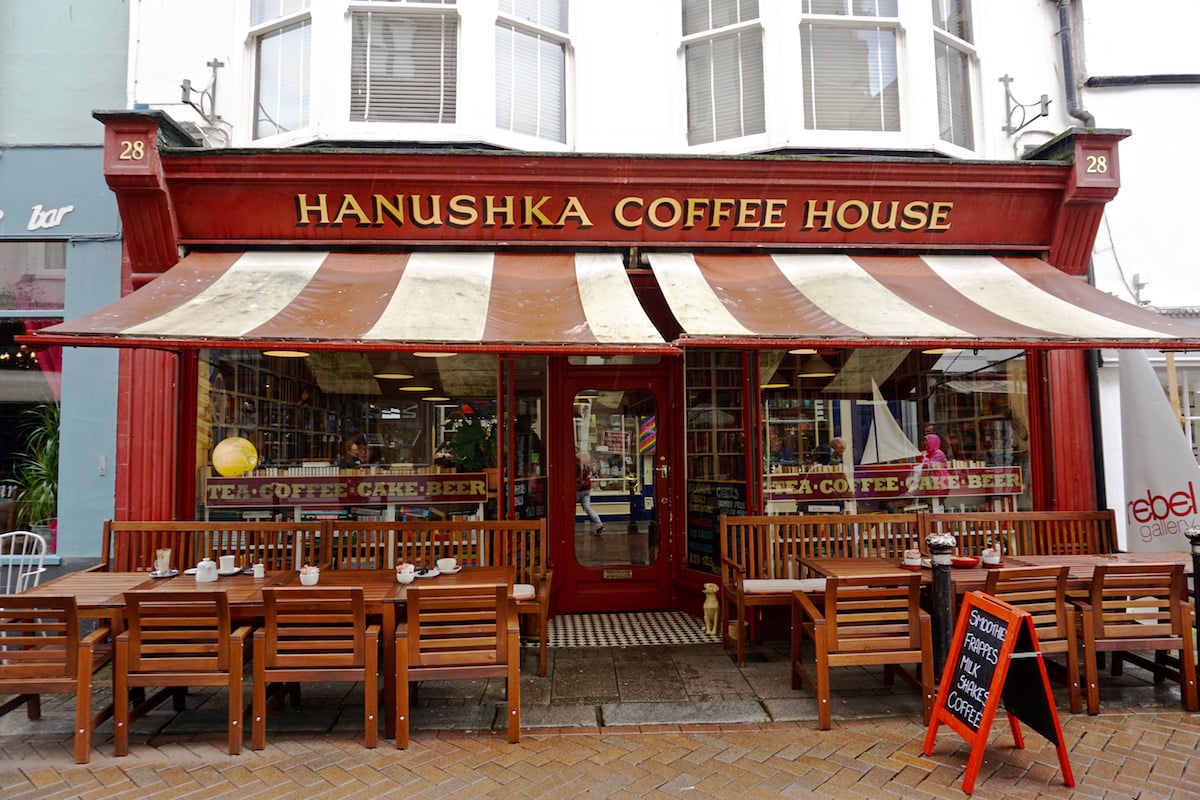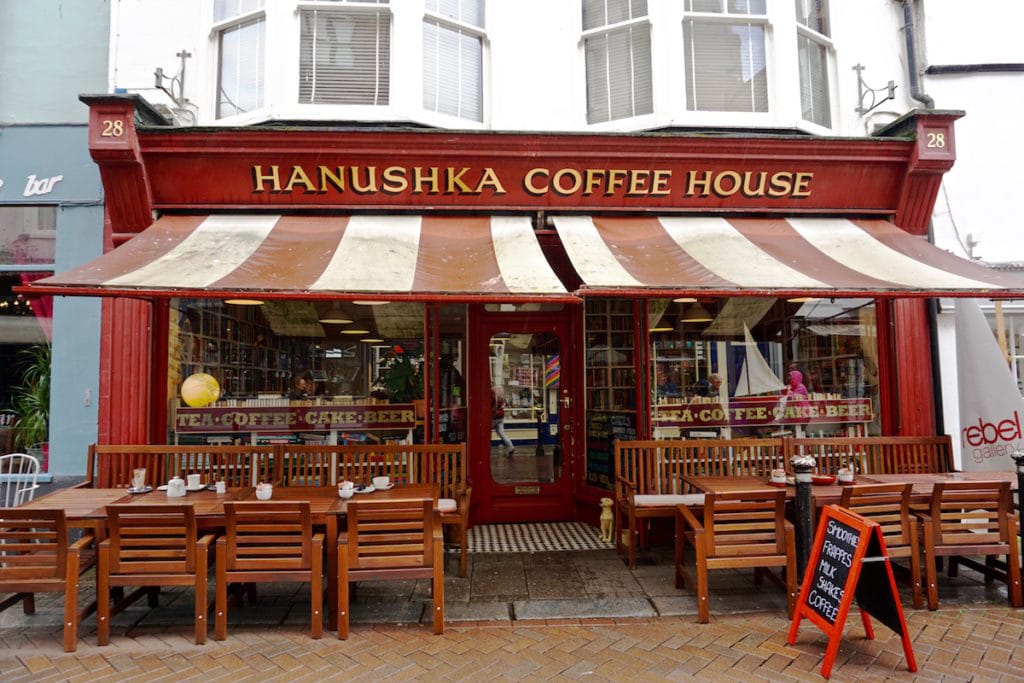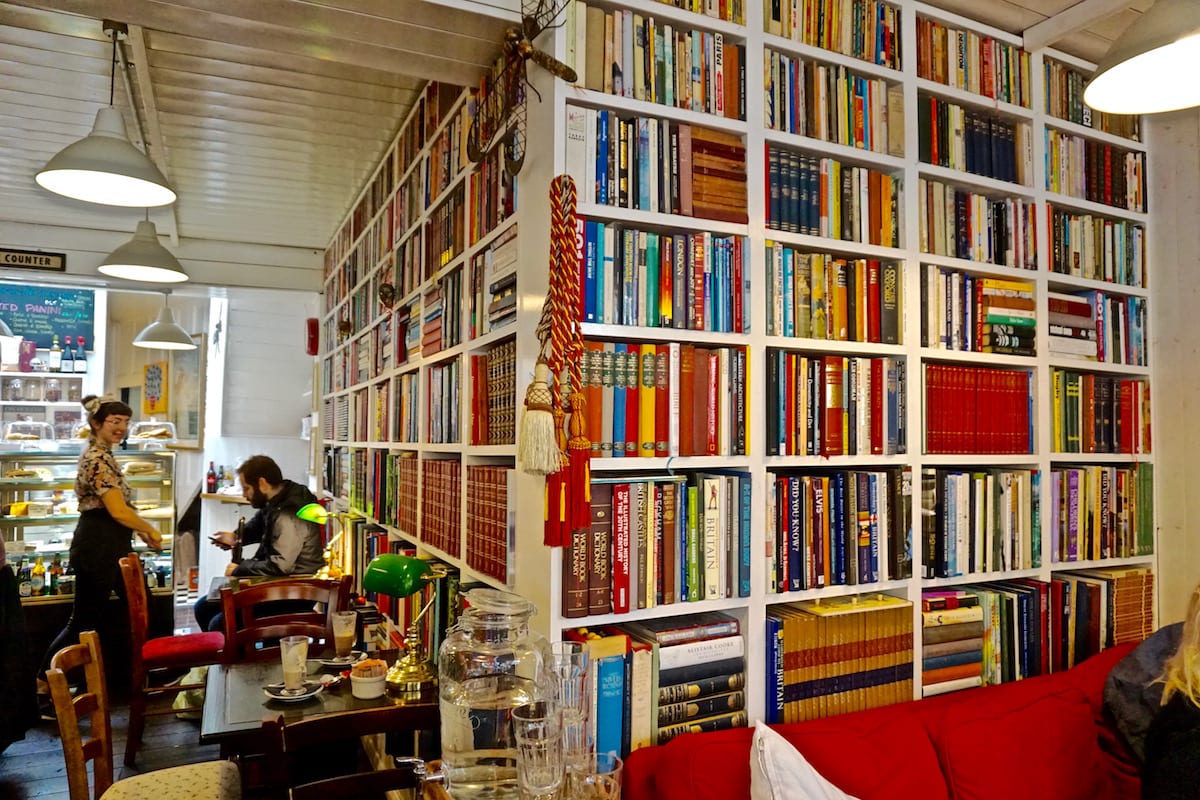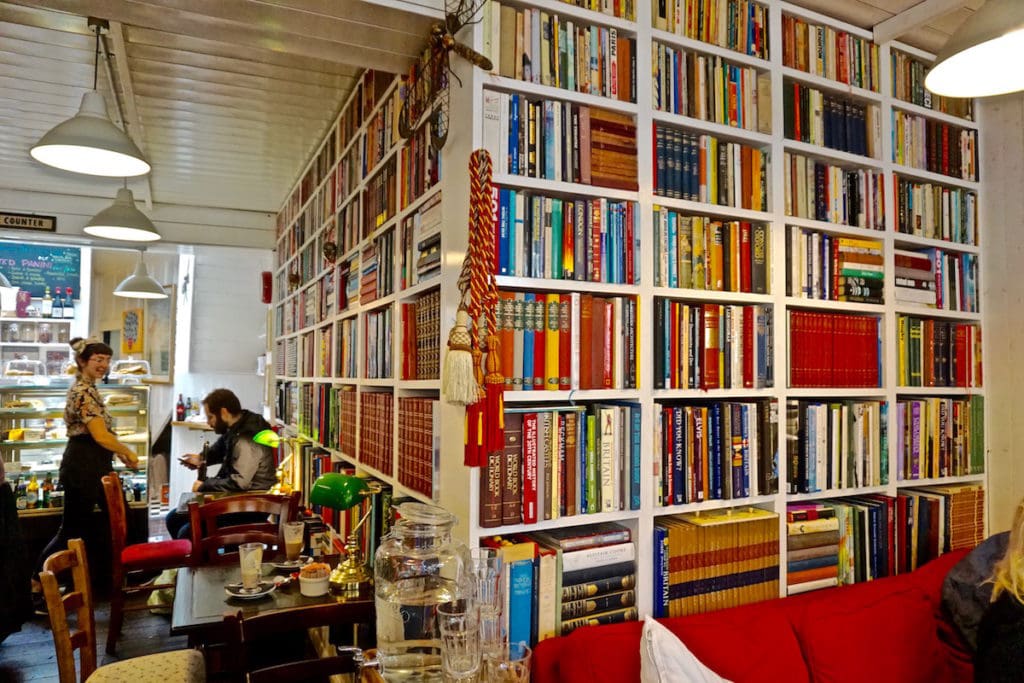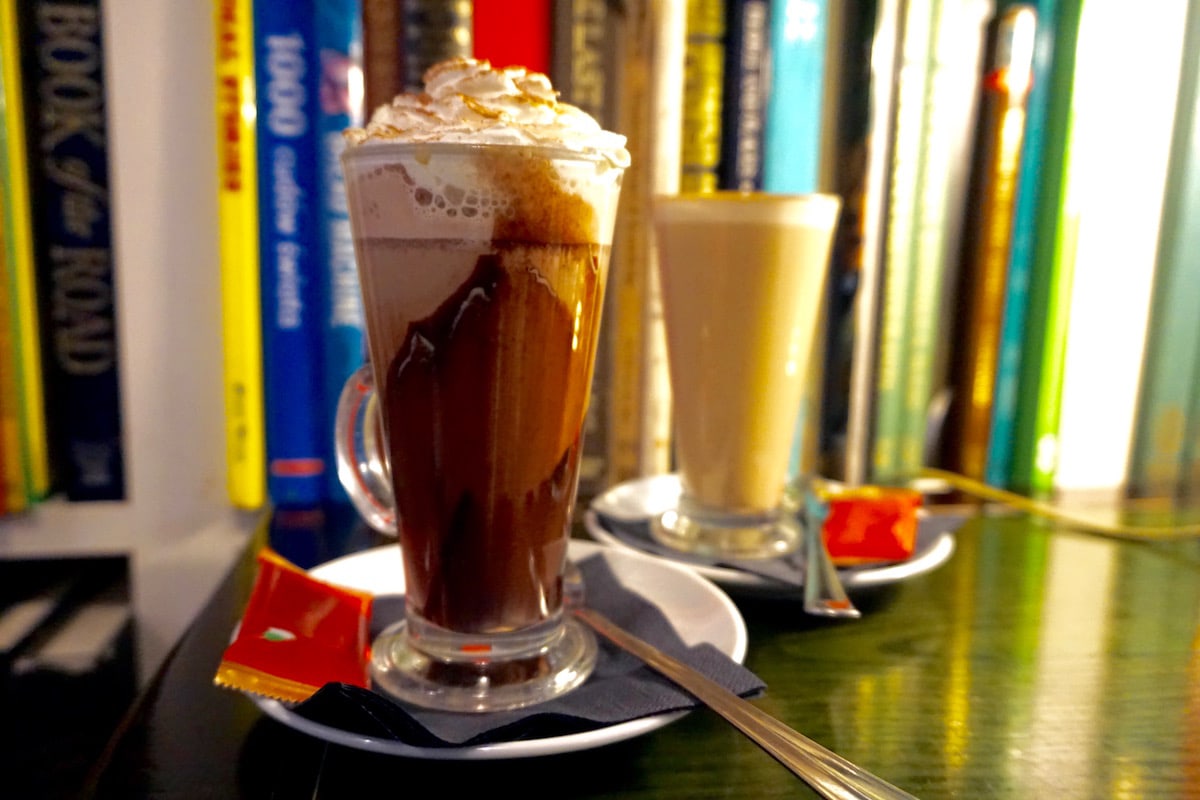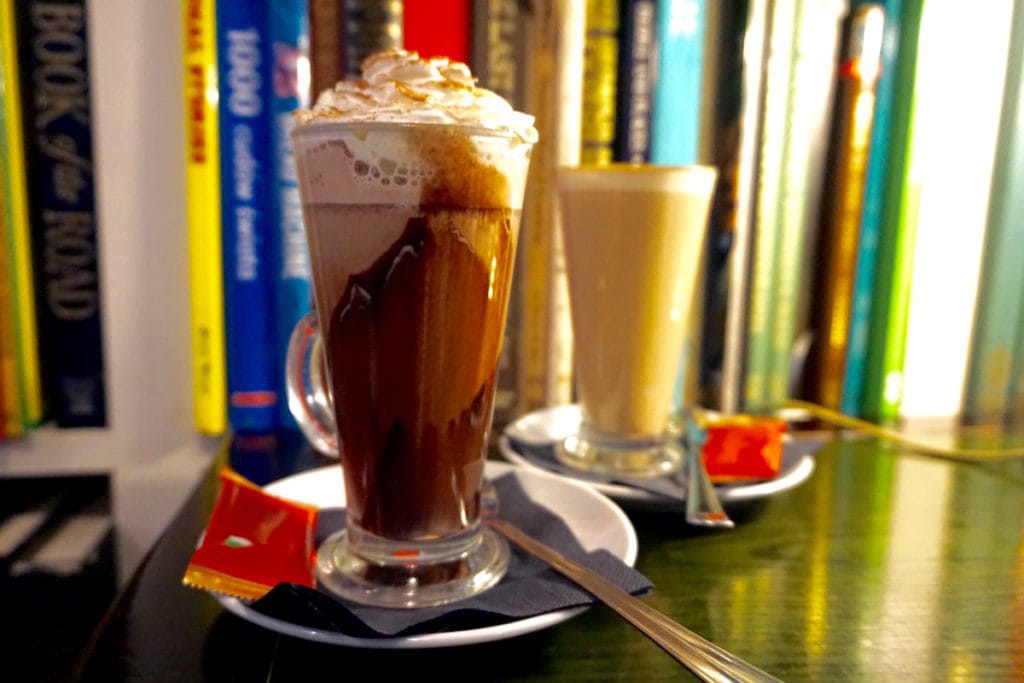 Perfect Your Swing
When I read that Hastings hosts the World Crazy Golf Championships every year, I couldn't wait to check out the course for myself! Hastings Adventure Golf has three different courses – a pirate, adventure and just standard crazy (if that can ever be standard!) I opted for the pirate version, which featured huge pirate ships, canons, waterfalls and a few dramatic water explosions!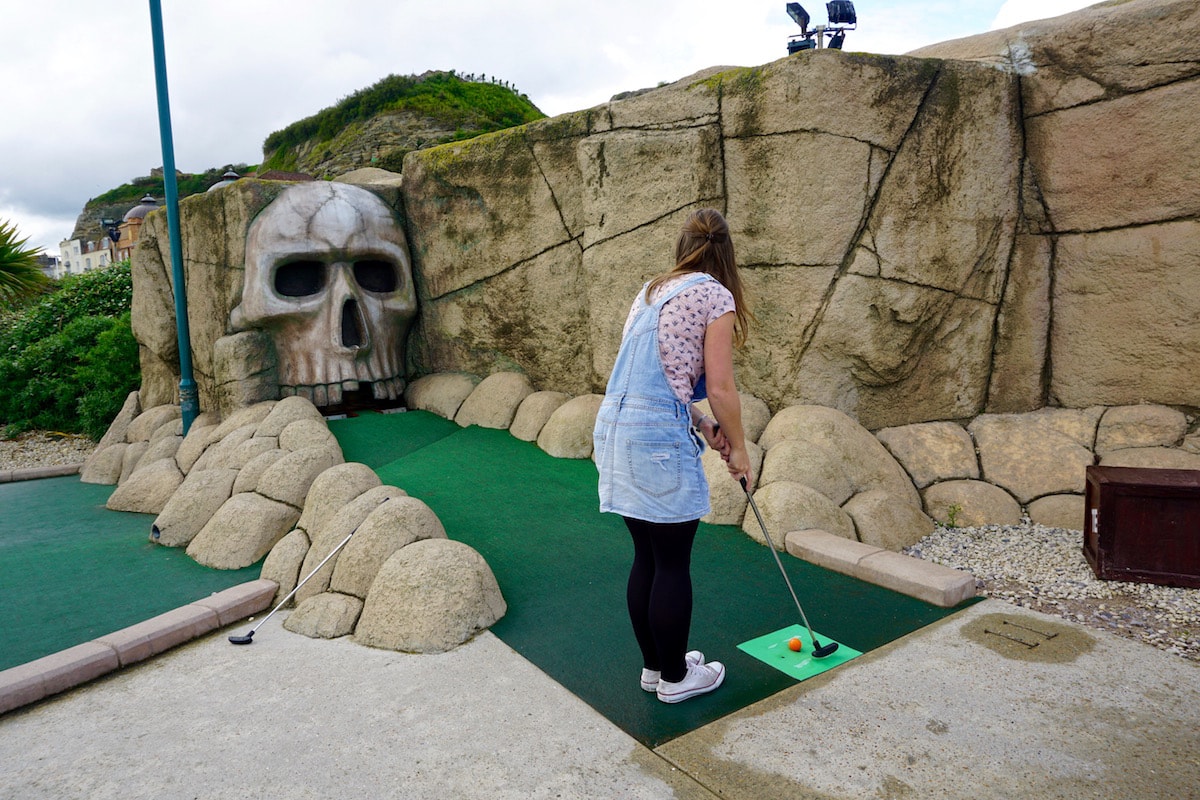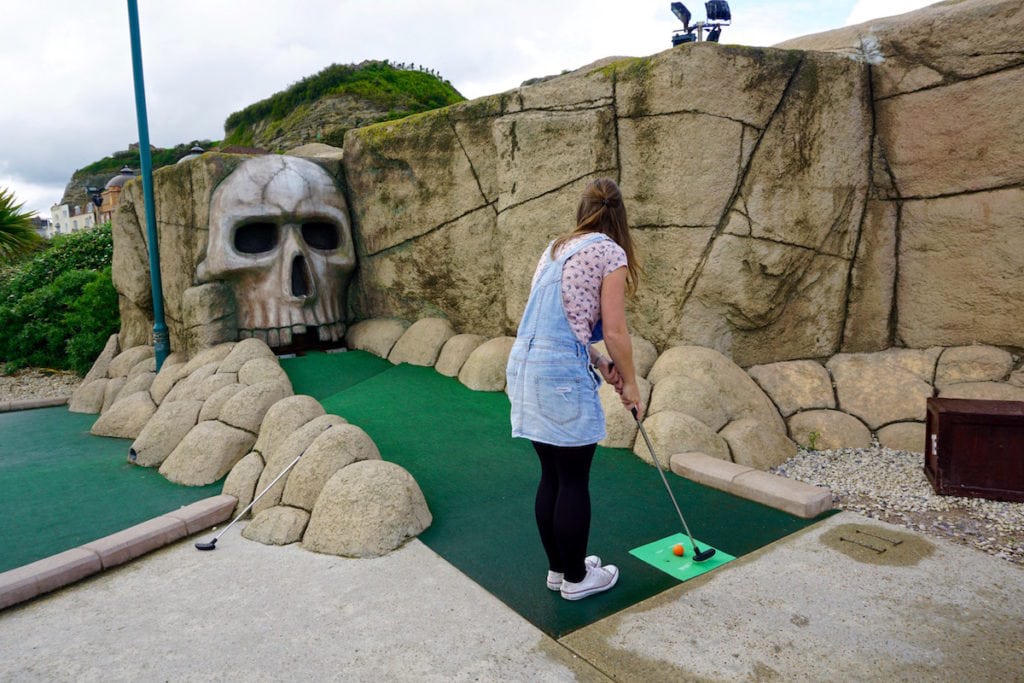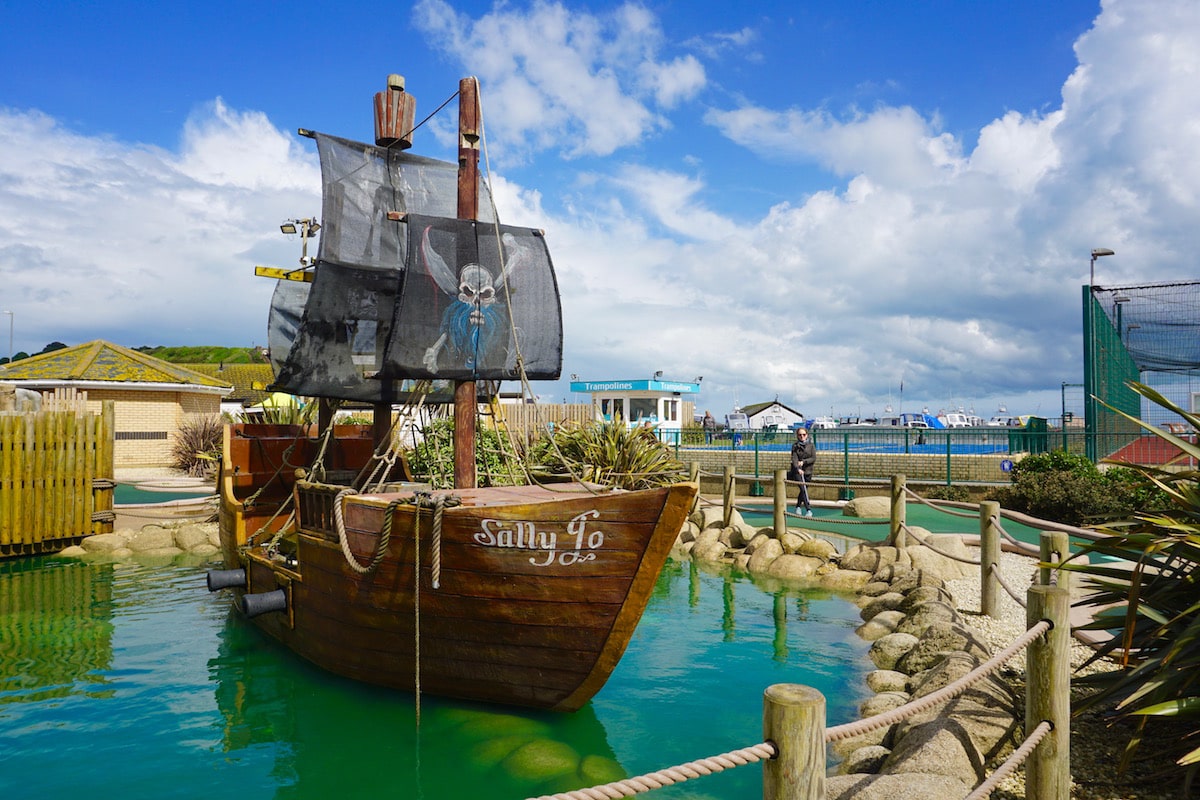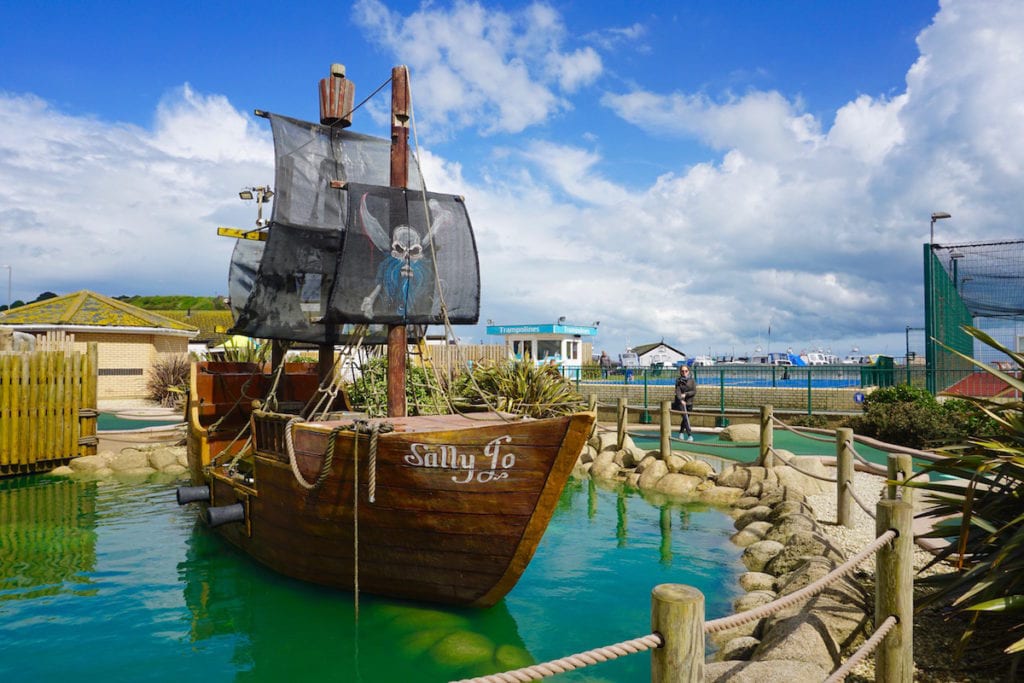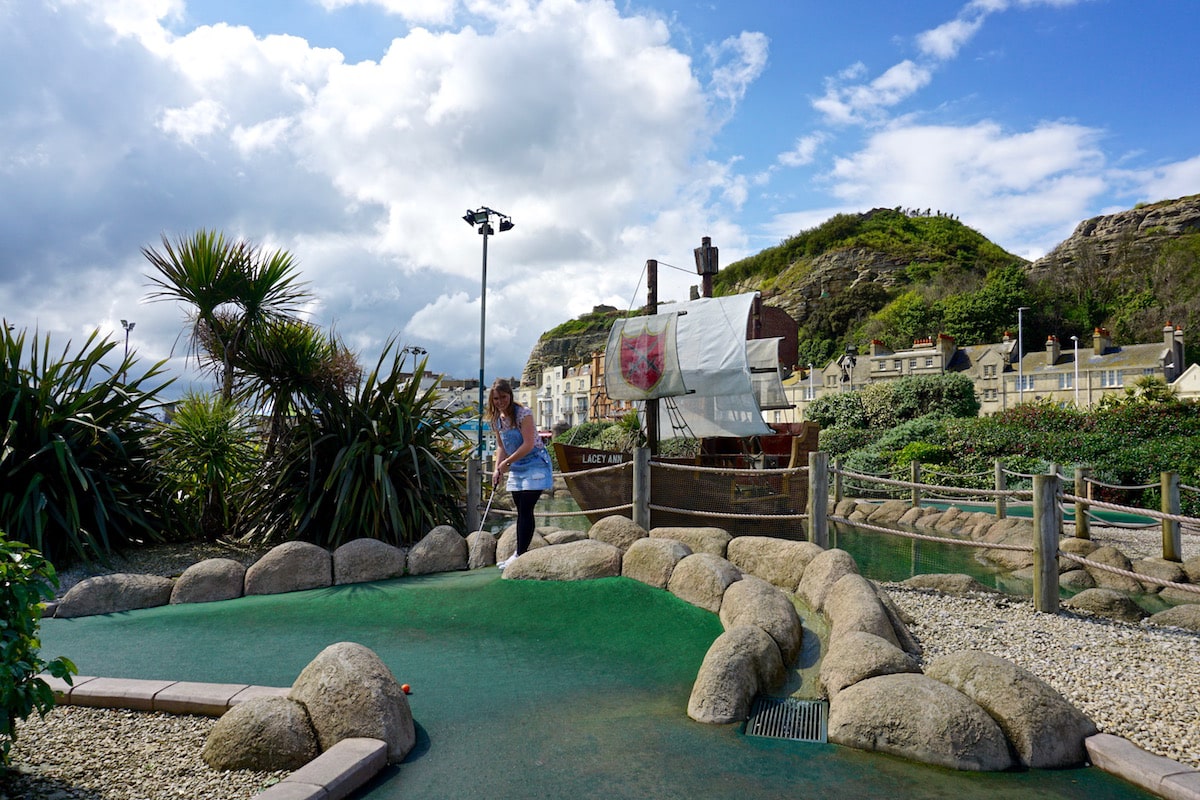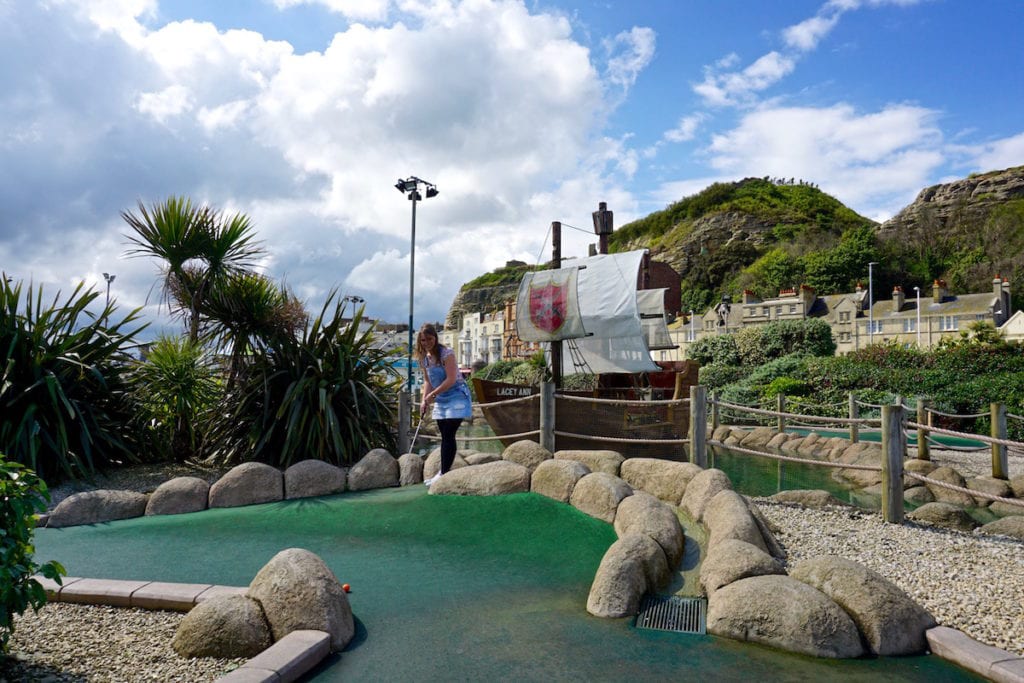 Ring My Bell
There are plenty of cute stores on George Street, but I really loved old-fashioned bicycle shop Bells Bicycles. A former greengrocer, the 18th Century store sells vintage bikes right up to the latest models. I'll admit I was pretty drawn to the pastel coloured bikes with the baskets on the front outside the store!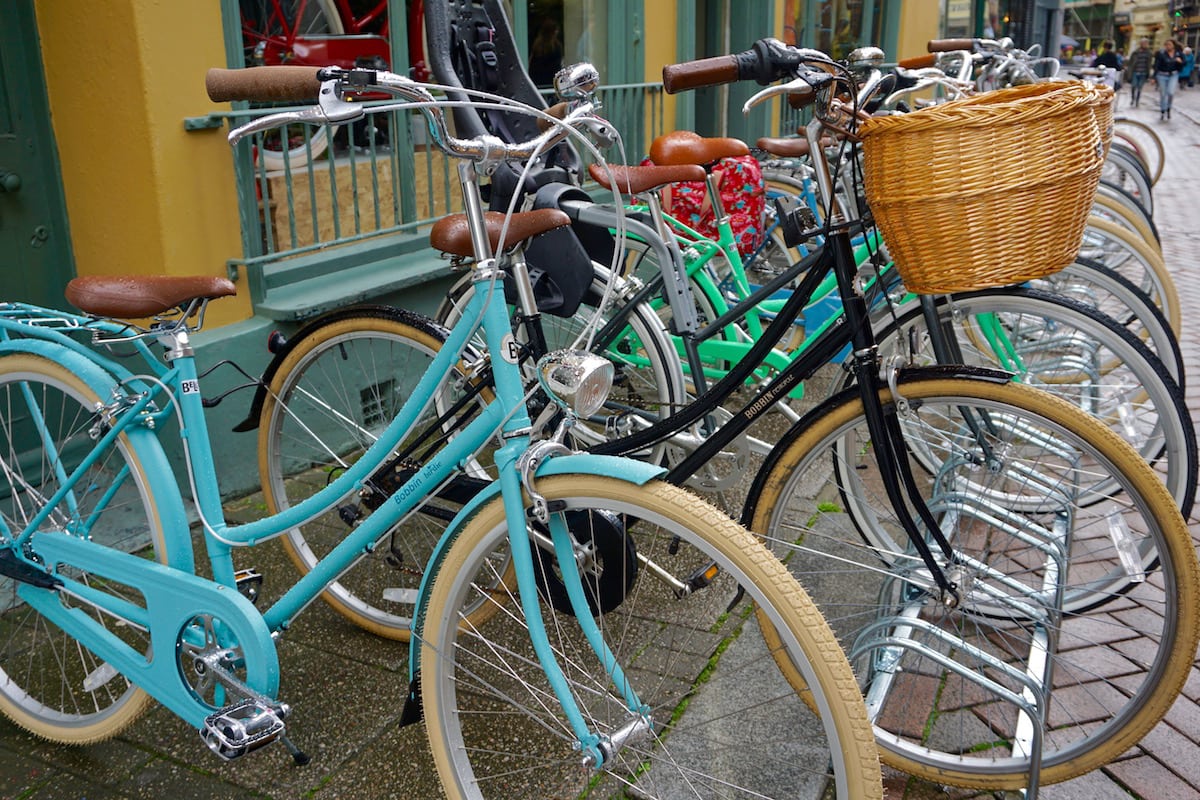 Visit Hastings's Cultural Hub
I'm a big lover of modern art, so was really excited to visit the cultural hub of Hastings – the Jerwood Gallery, and see Turner Prize winner Keith Tyson's collection of "Studio Wall Drawings". The walls were covered in framed artworks, each unique and telling its own story. It's also worth mentioning Webbe's (the café at the gallery) has a lovely terrace, which offers great views right along the beach.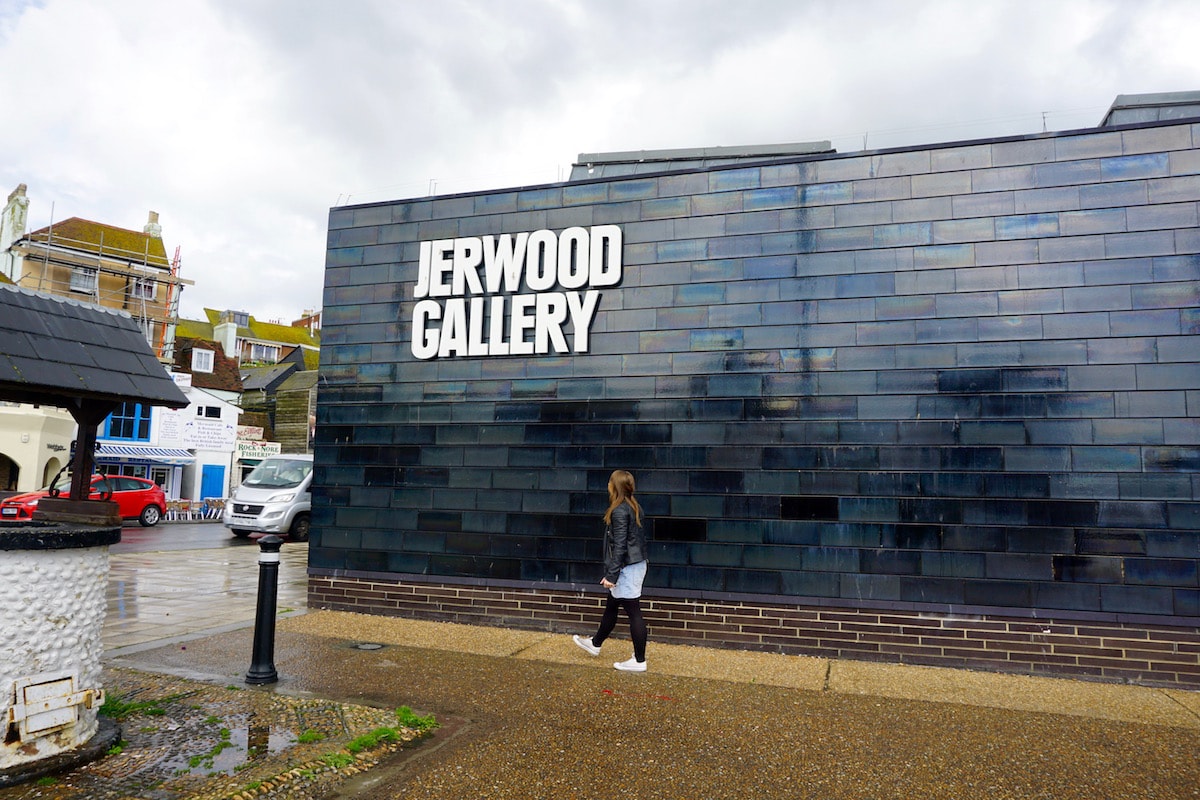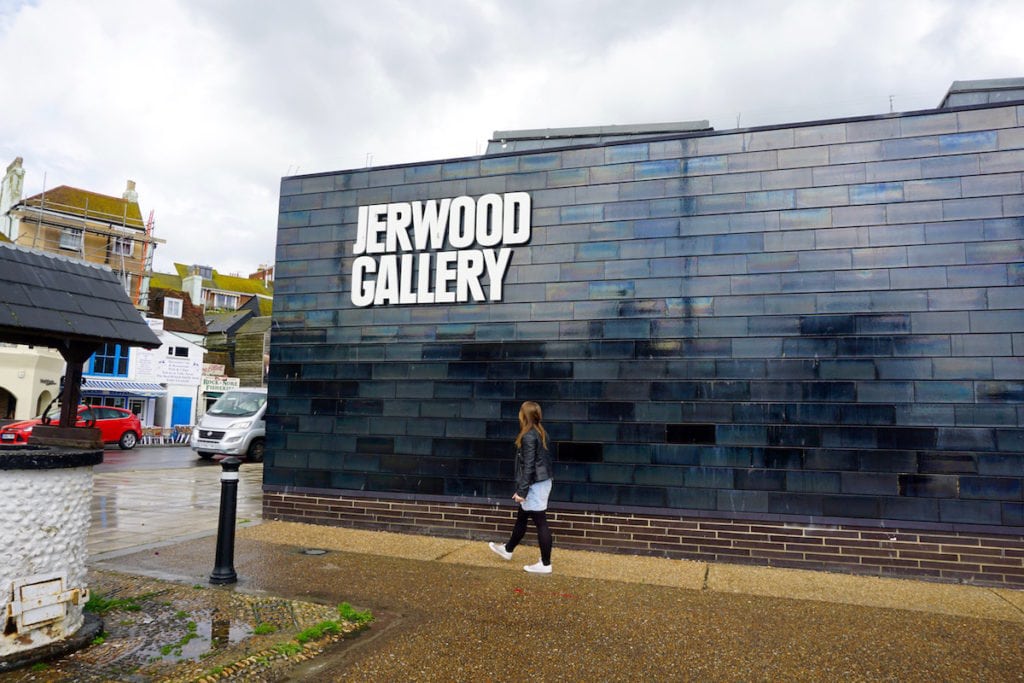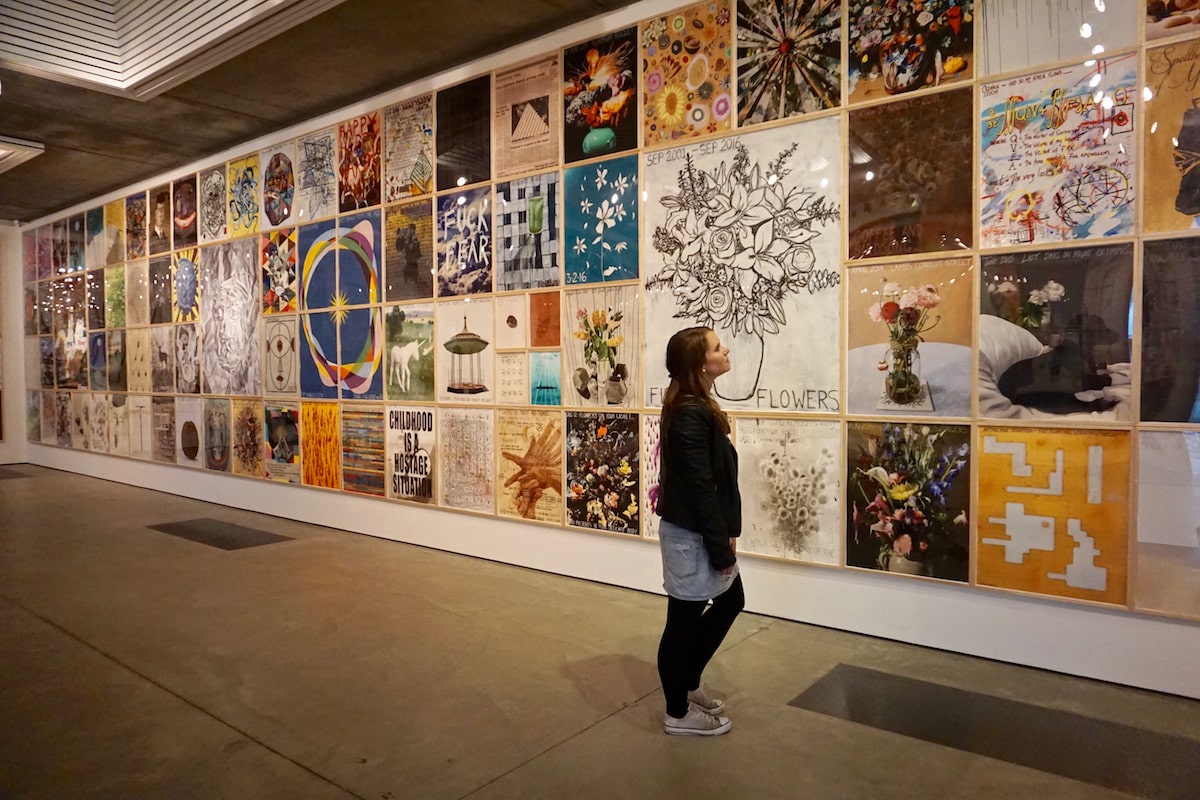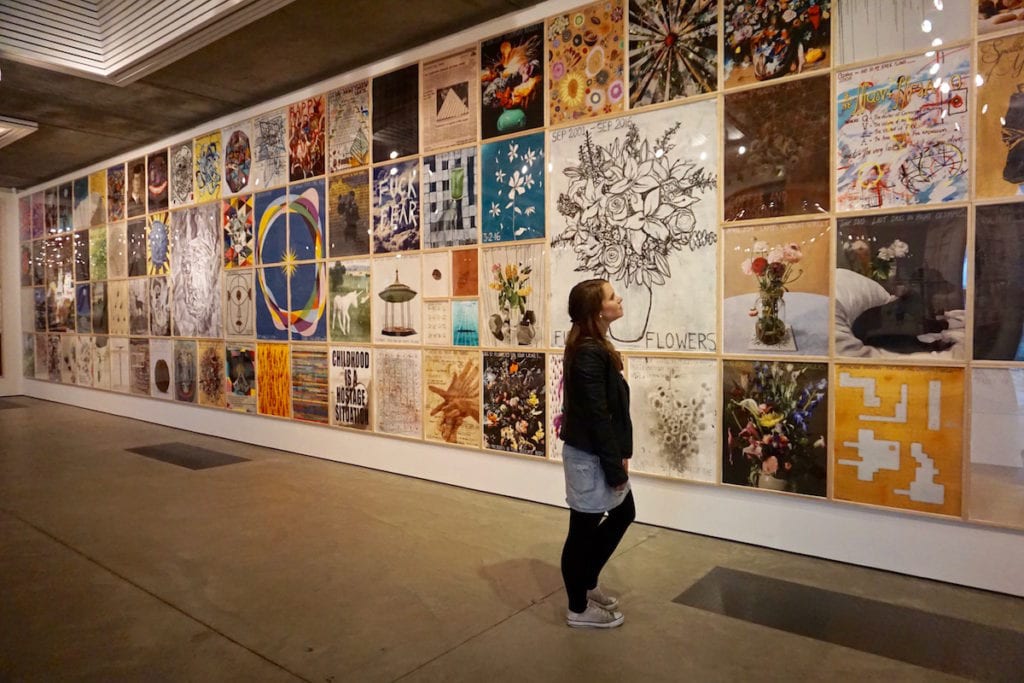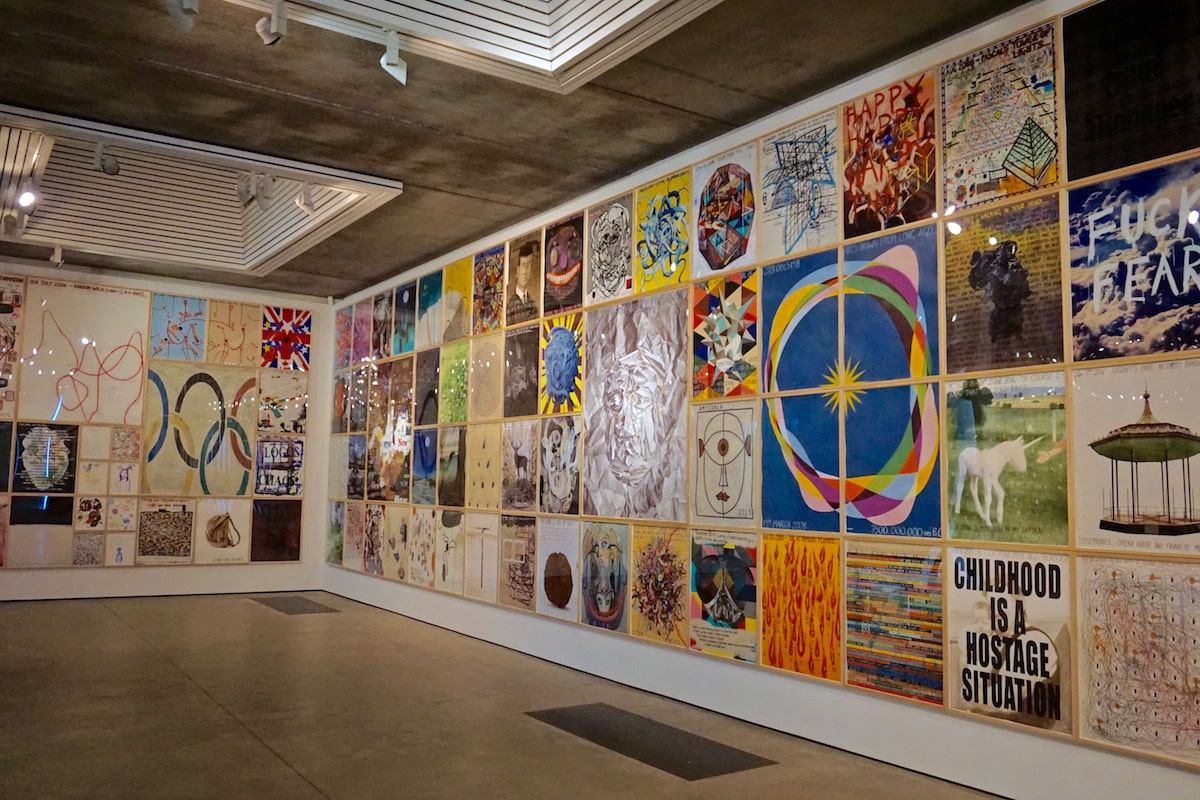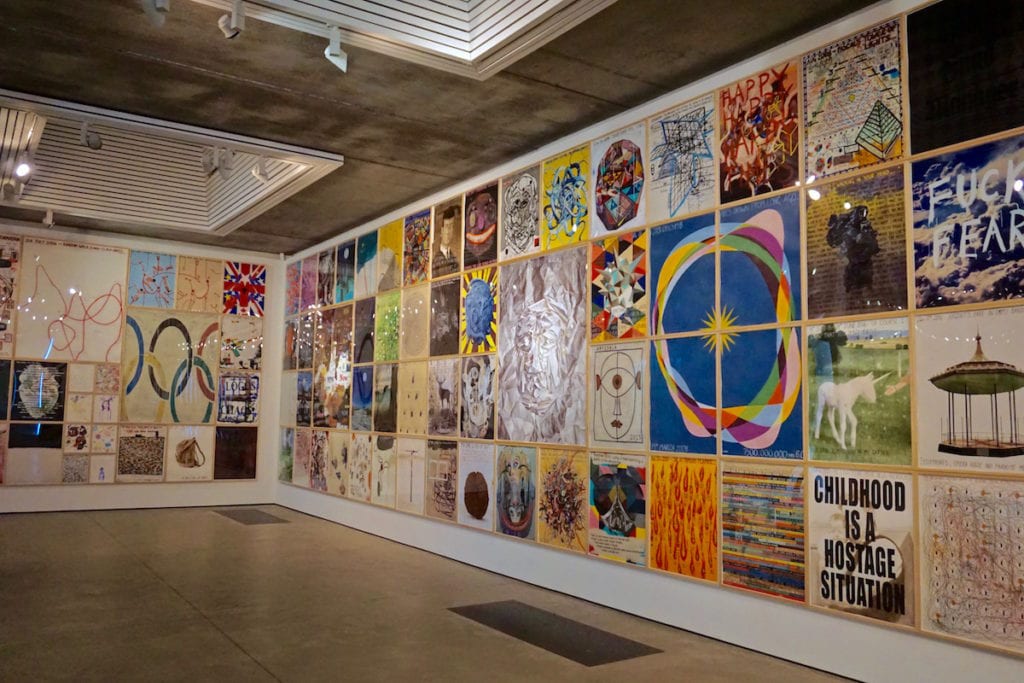 Watch Awesome Tricks At Source Park
The world's largest underground skate park is seriously impressive. It's loud, echoey and just from watching from the gallery (which is free to enter) you'll feel a dose of adrenaline. Around 5pm when I visited, it was pretty busy, with skaters and BMX riders practising their tricks!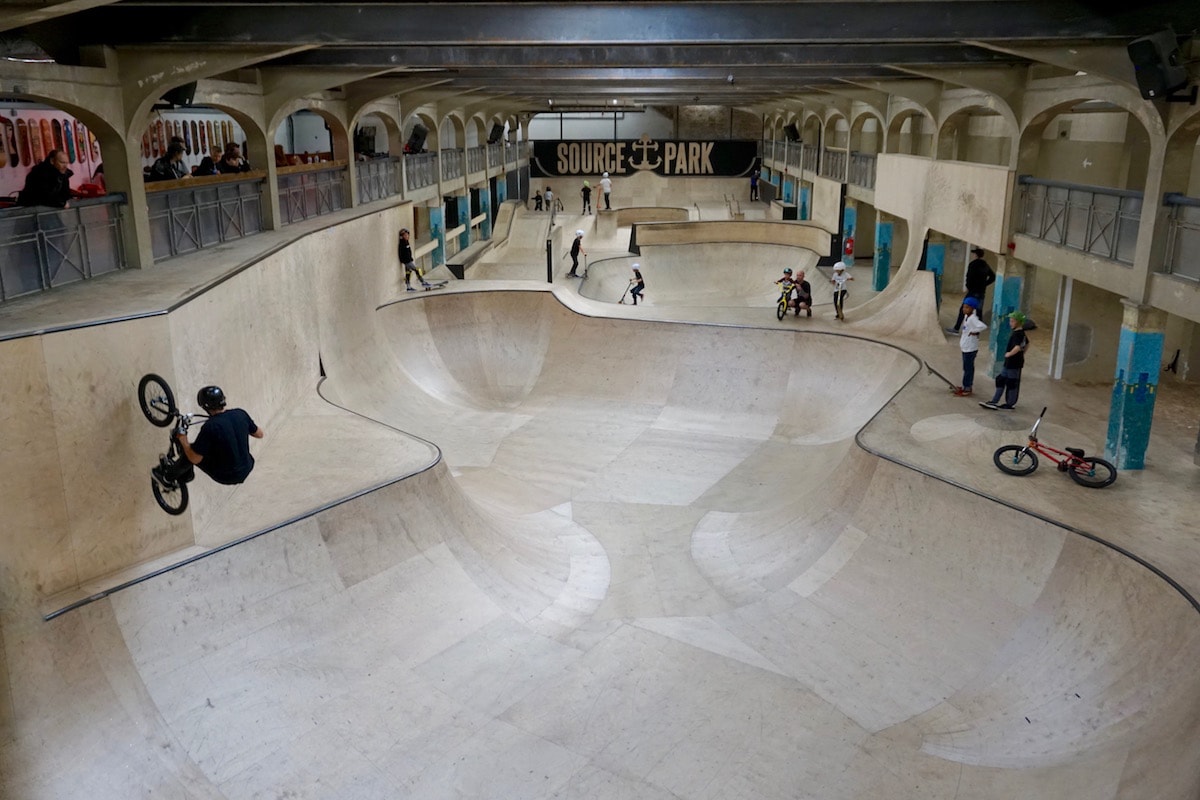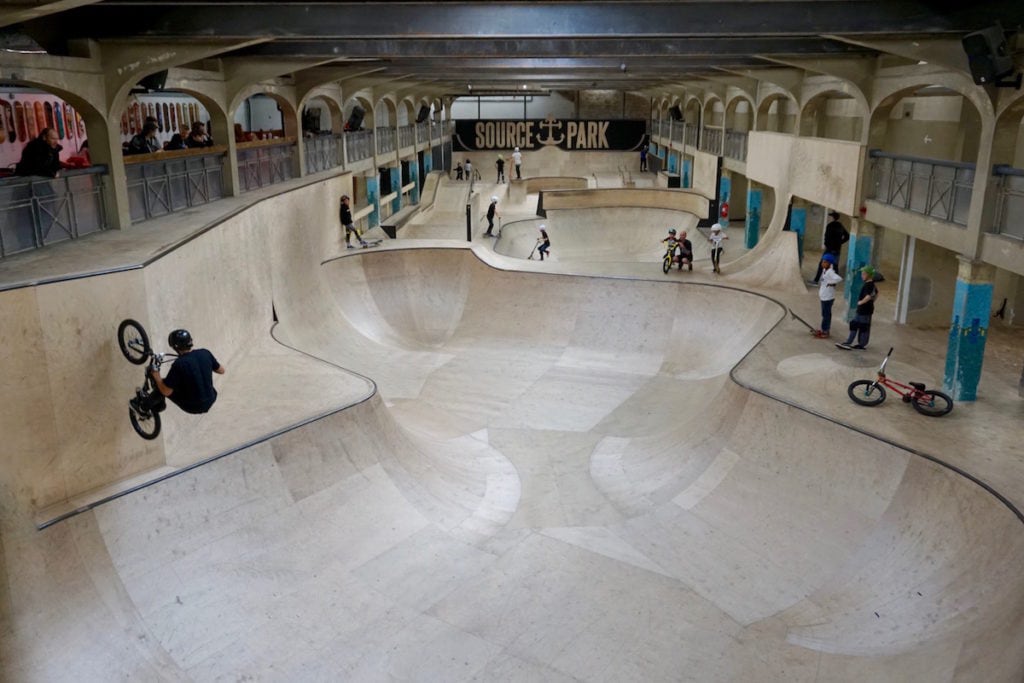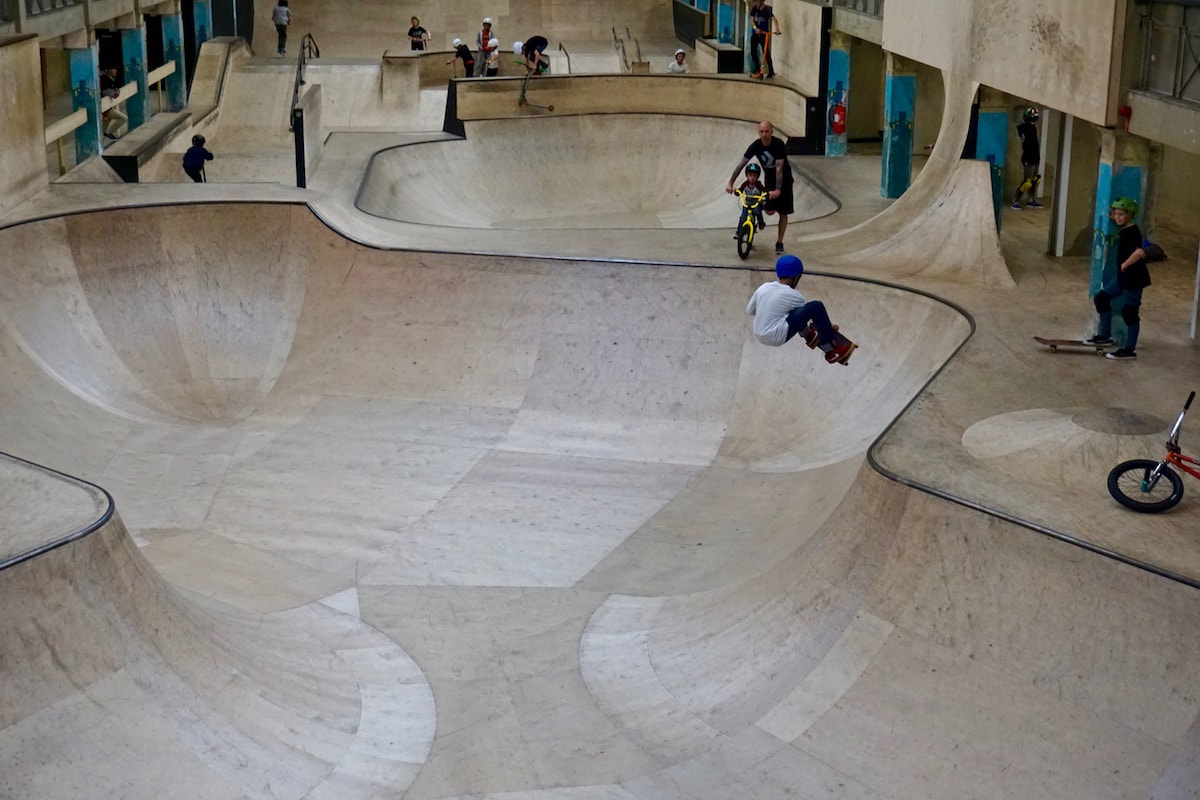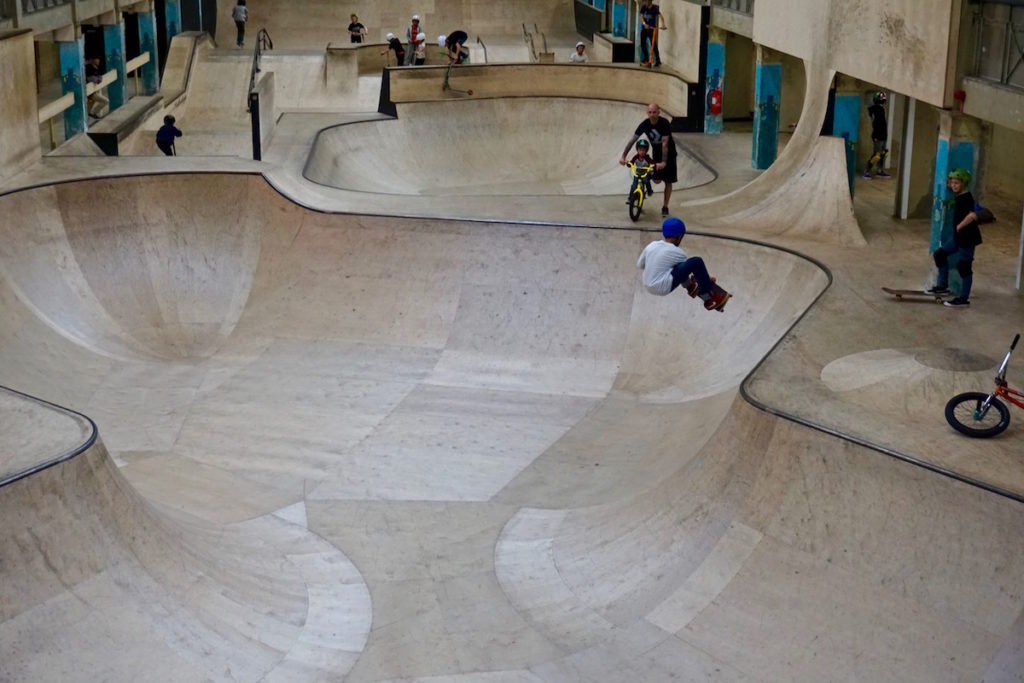 Grab An Ice Cream (BUT BEWARE!)
There's nothing better than an old fashioned ice cream in a cone at the seaside. But this happy tip comes with a severe warning! When I was just a few metres from the ice cream kiosk, my entire ice cream (cone and all) was plucked out of my hand by a greedy seagull! Check out my video above if you don't believe me!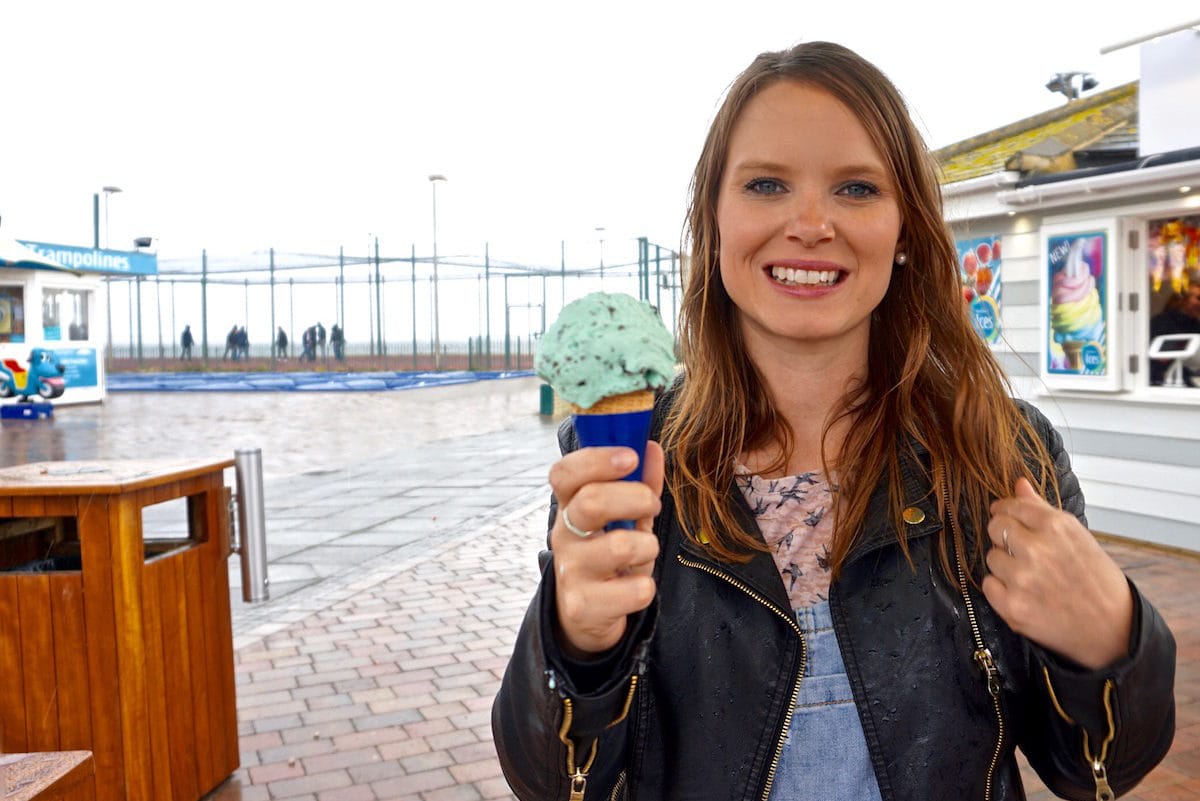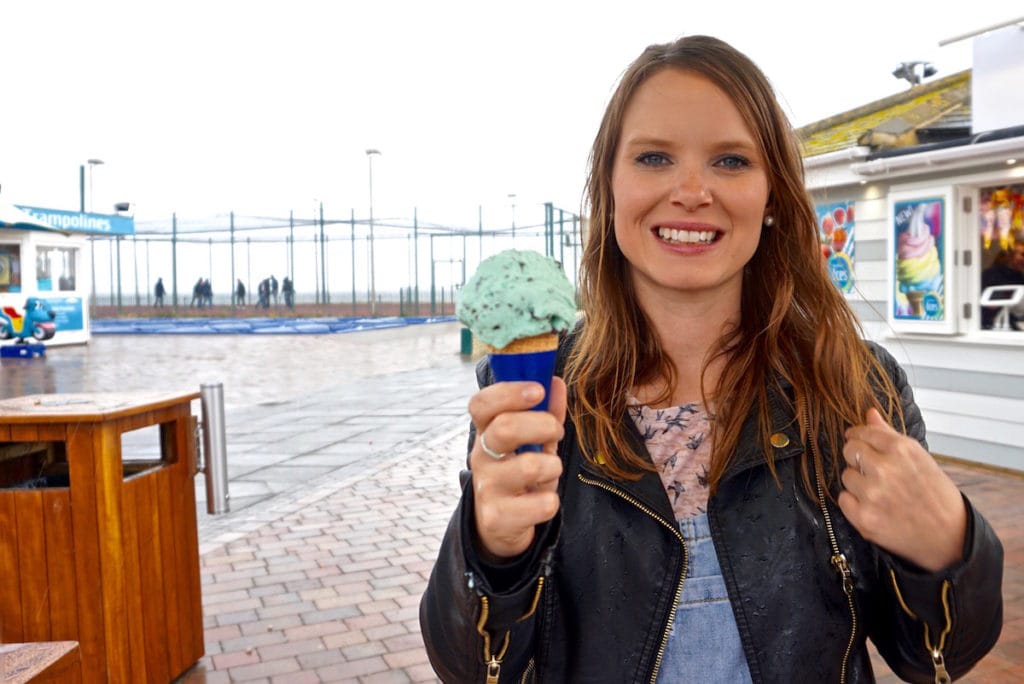 Check Out The Local Talent At Made In Hastings
This is somewhere I really want to shout about! Opened in 2004, this store was founded by six local creators who all dreamed of selling their wares in a store, but couldn't give up all their time while continuing to make new works.
These days it's expanded to sell the work of over 70 local designers, artists, jewellery makers, potters, knitters and more! It's a treasure trove of items, and many are extremely reasonable.
I particularly loved the work of Judith Rowe – a potter, who just so happened to be serving in the store the day I visited. It's gems like this that really show off what a creative town Hastings is.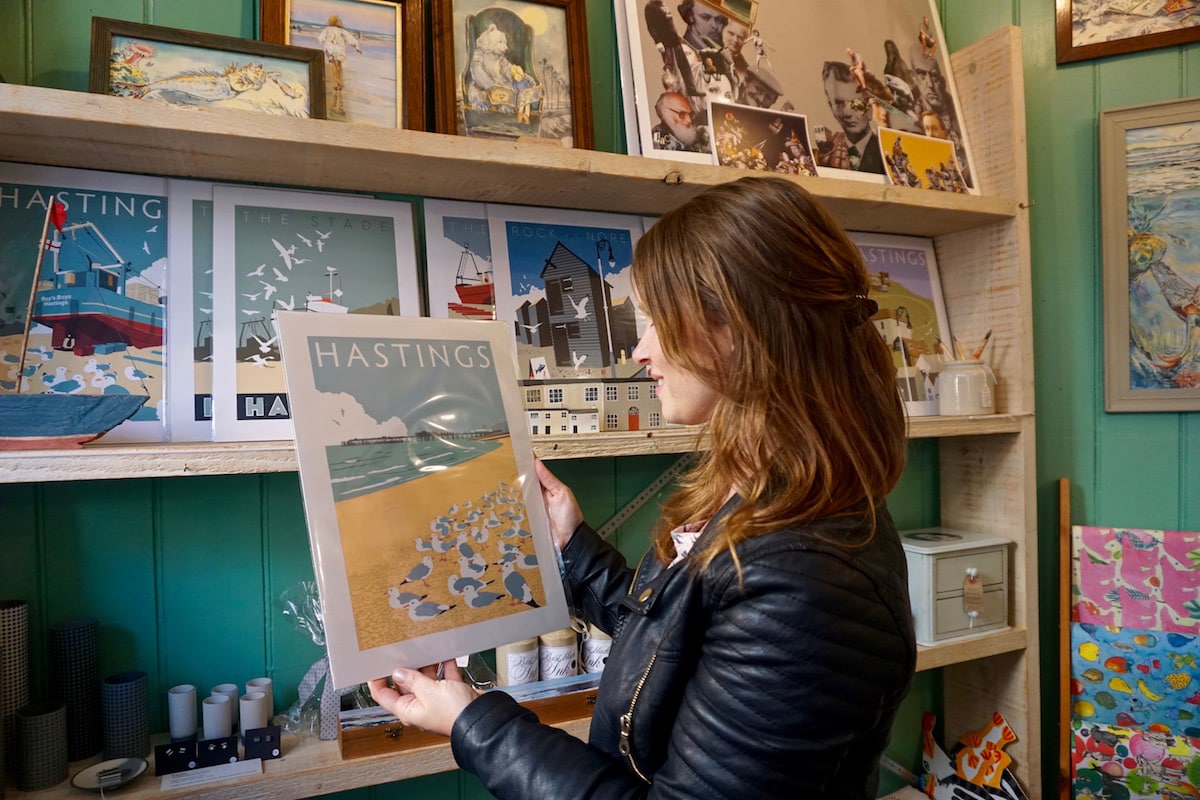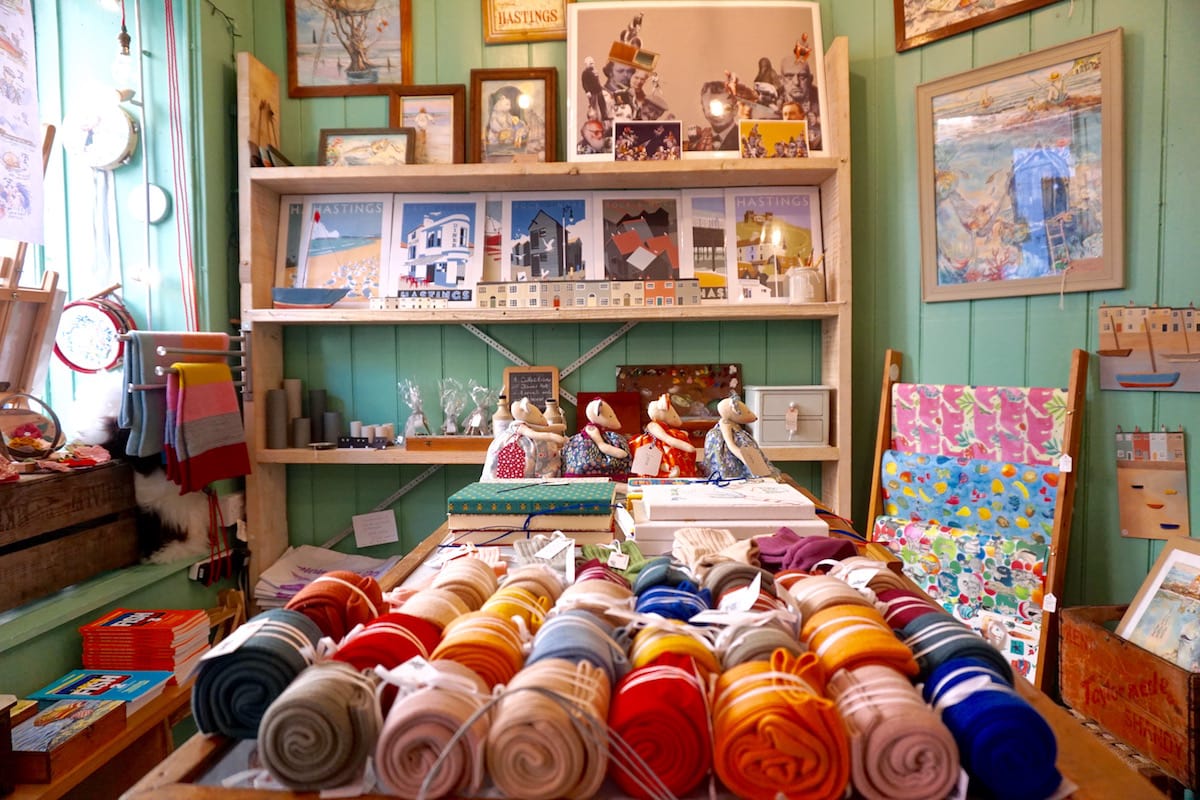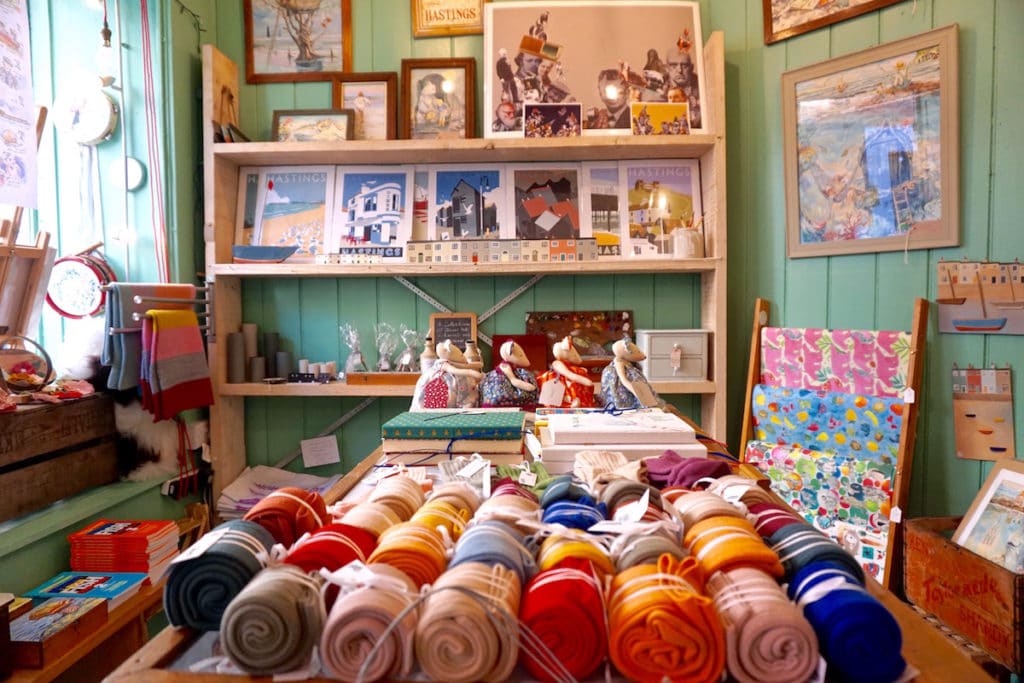 Picnic On The Pebbles
The beach in Hastings is pebbly, but still pleasant to sit on. If the weather's nice, pack up a picnic, grab a blanket and setup on the beach for an afternoon of eating, drinking and people watching.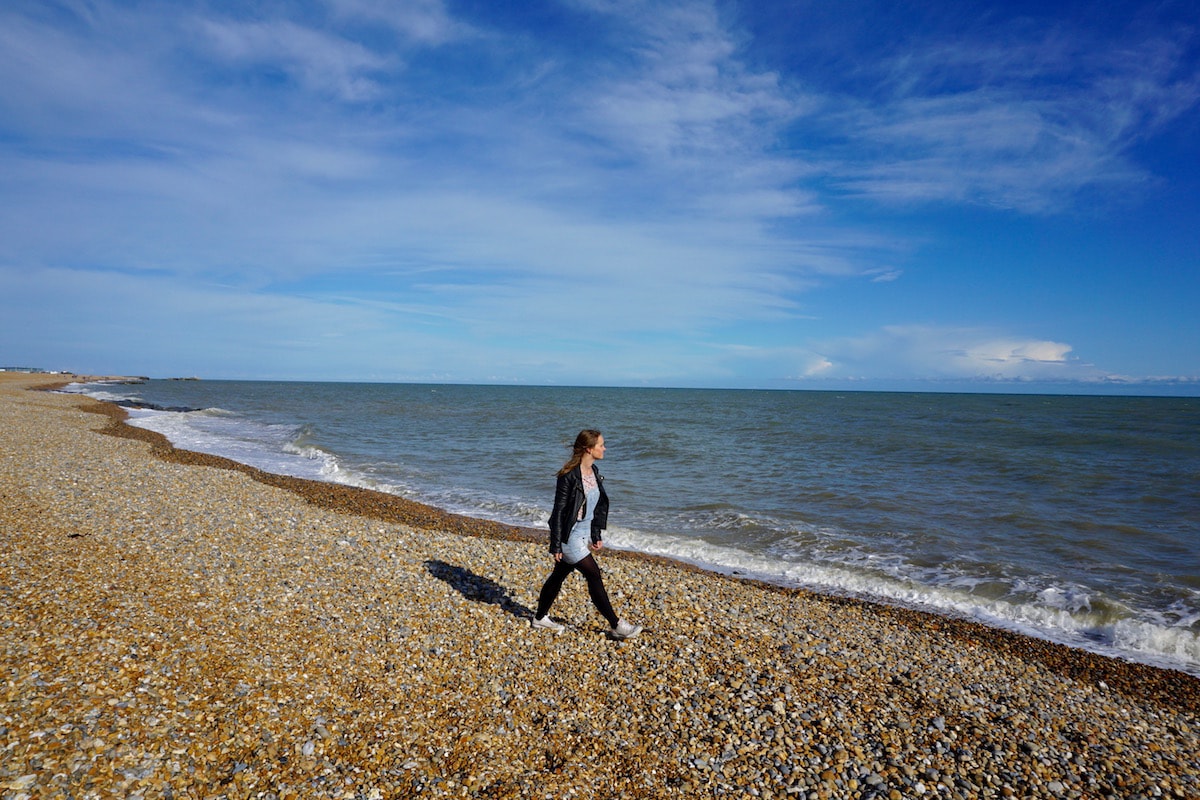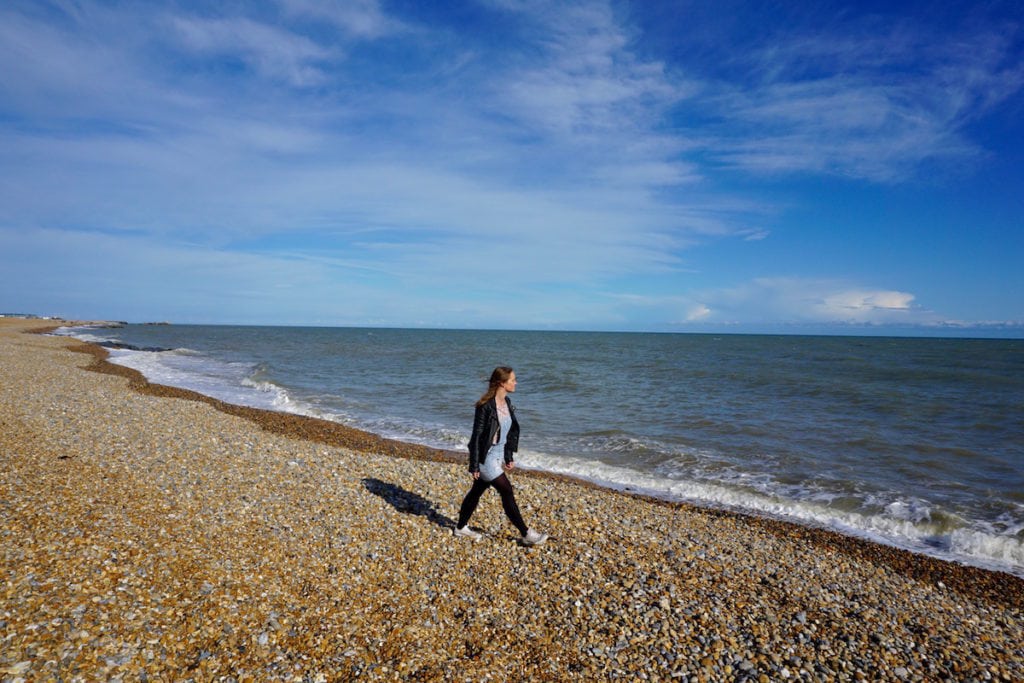 Say Goodbye To Commercialism
I've already picked out a few of my favourite stores, but I was totally amazed by the number of independent stores lining George Street and the High Street in Hastings old town. There are several antique shops, vintage shops, delis, cafes and of course – sweet shops! Old Town Sweets had rock in every flavour imaginable, along with boiled sweets, pic n mix and plenty more. I felt like I'd found my happy place!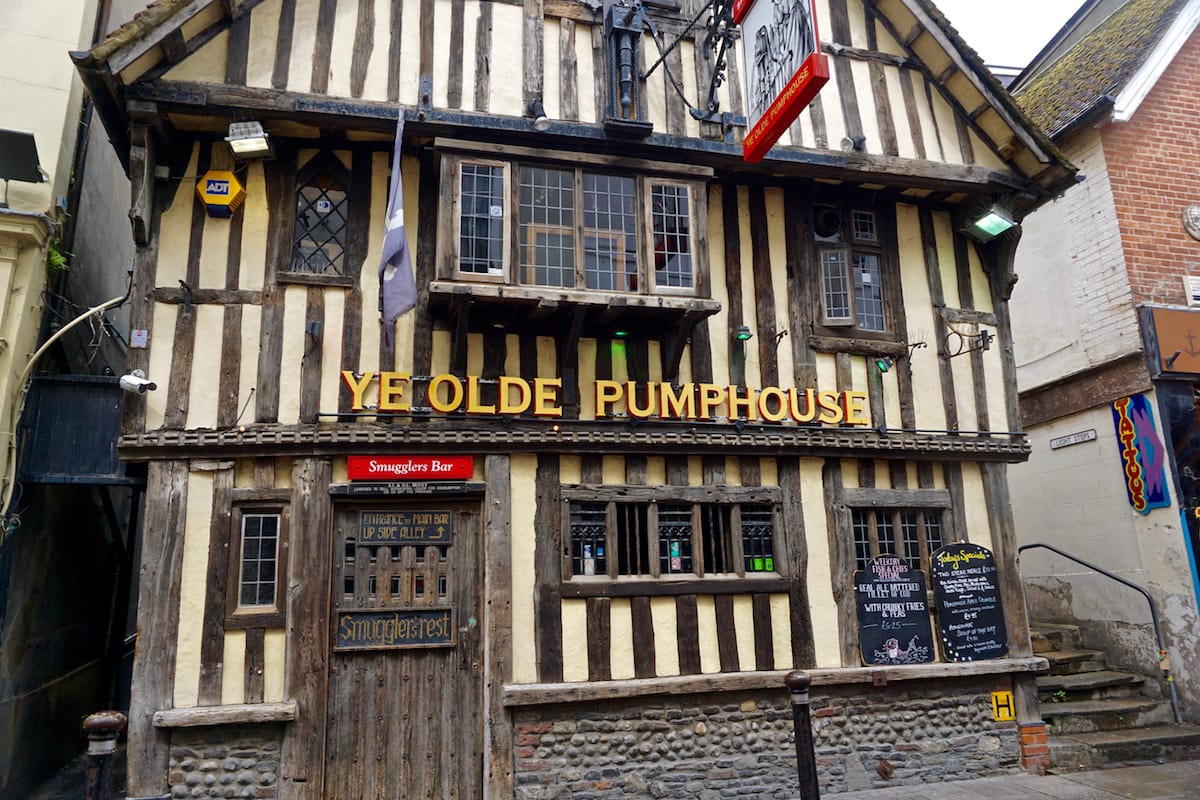 Sample Home Brewed Beer
The First In Last Out (aka FILO to locals) was the pub recommended by several friends ahead of my visit, and for good reason. With its historic beams, old charm and its very own beer brewed down the road, it's well worth a visit.
Stock Up On Seafood
Totally iconic, The Stade (area with the tall black wooden net huts built for the fishing industry) is well worth exploring. Adorning the outside of many at the moment are photographs of some of the fishermen who still work in the industry there today. It's the best place to pick up fresh seafood, delivered that day.
You'll find everything from fresh fish, mussels and scallops to smoked salmon, cooked lobster and dressed crab. Feeling peckish? Try smoked eels or pick up a pint of prawns to eat as you walk along the seafront.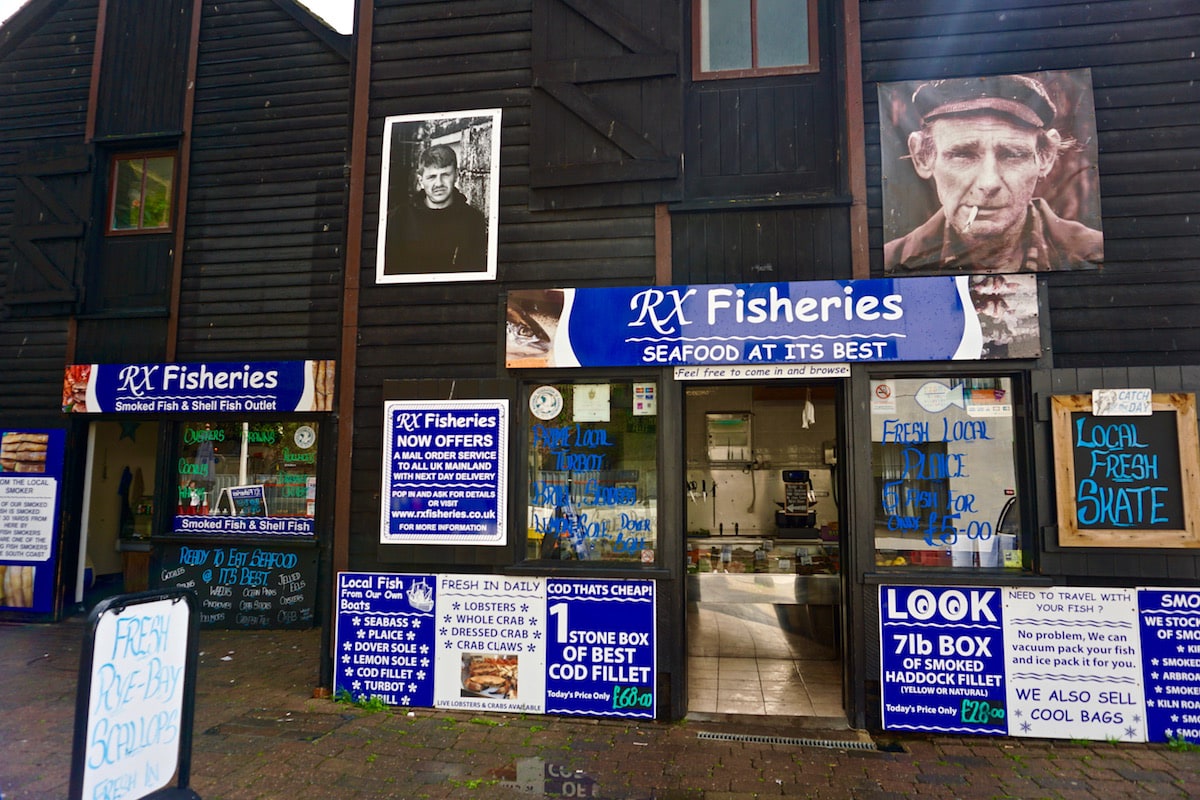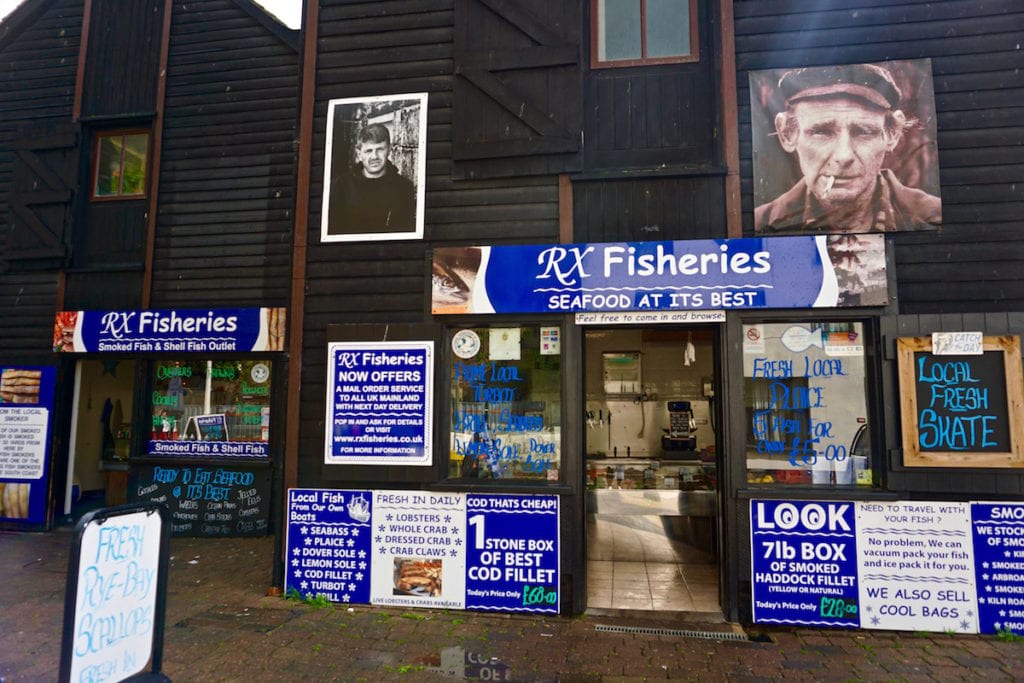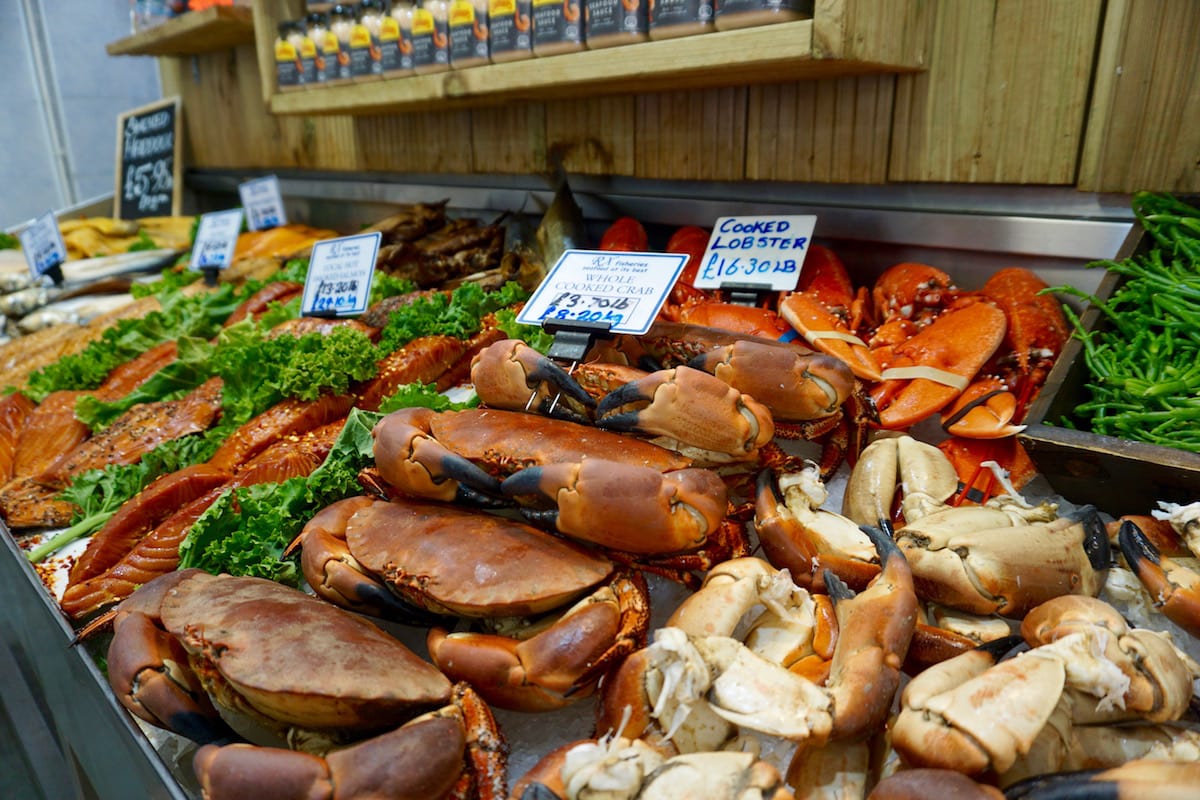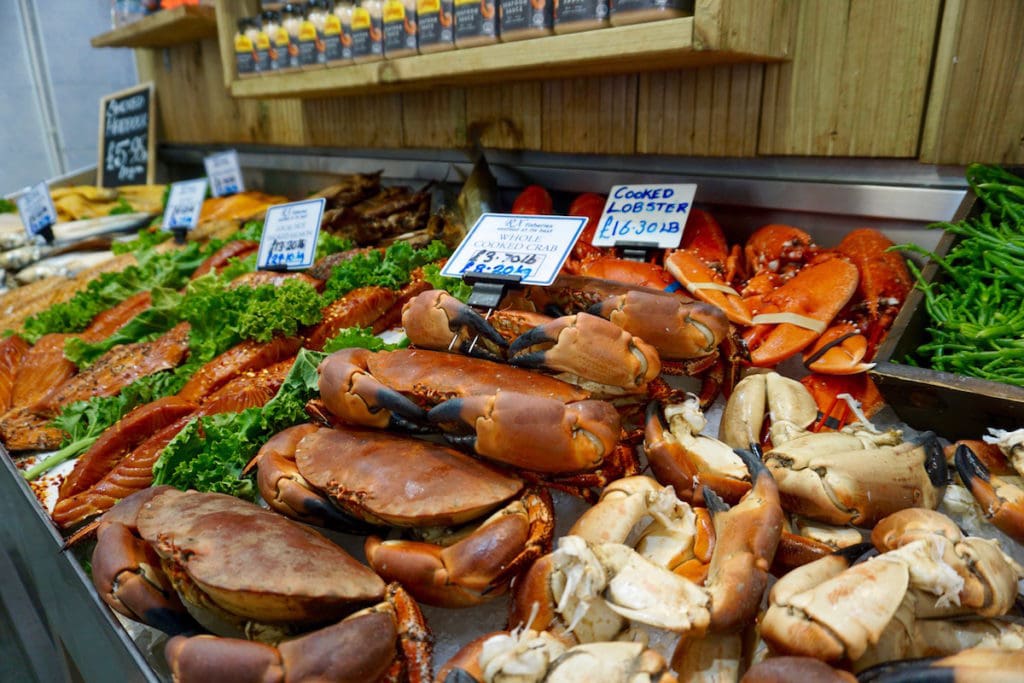 Spot The Creative Areas
You've seen how creative Hastings is, with shops like Made In Hastings and the Jerwood Gallery… but I was excited to spot some street art too on the walls too. Here are a few of my favourite pieces I discovered on my day out.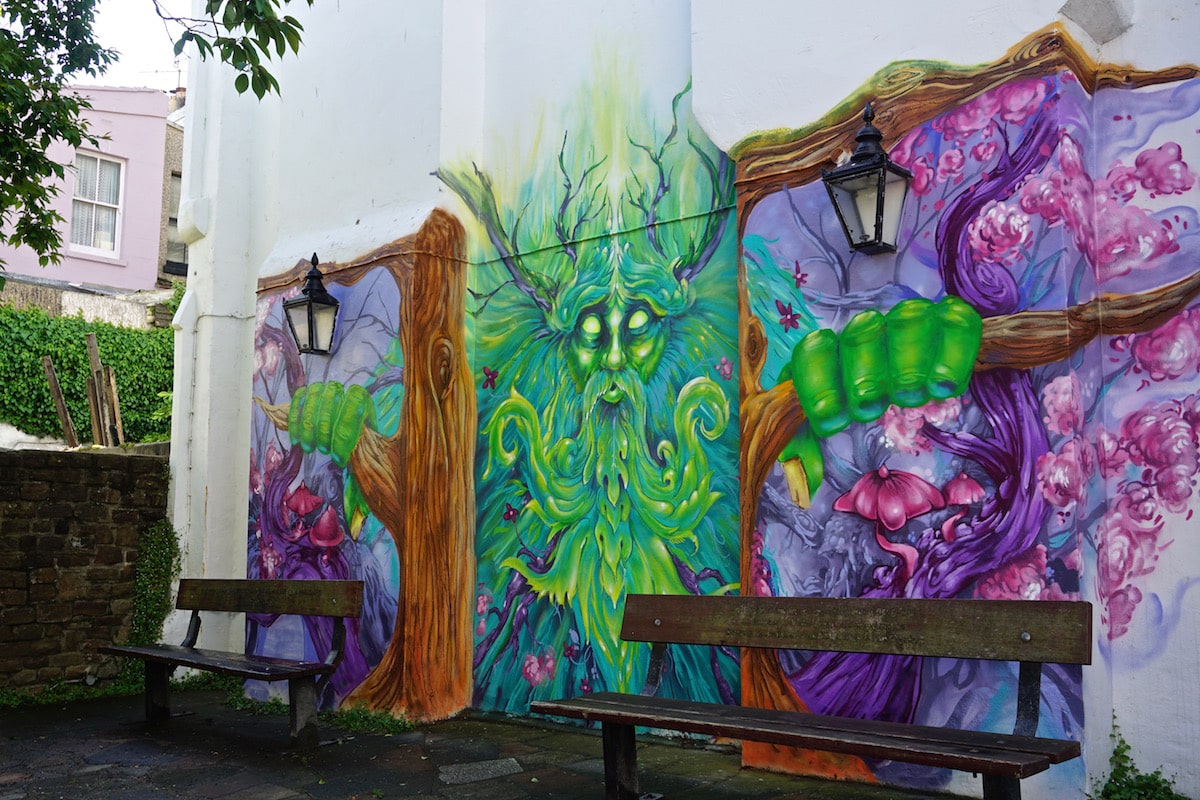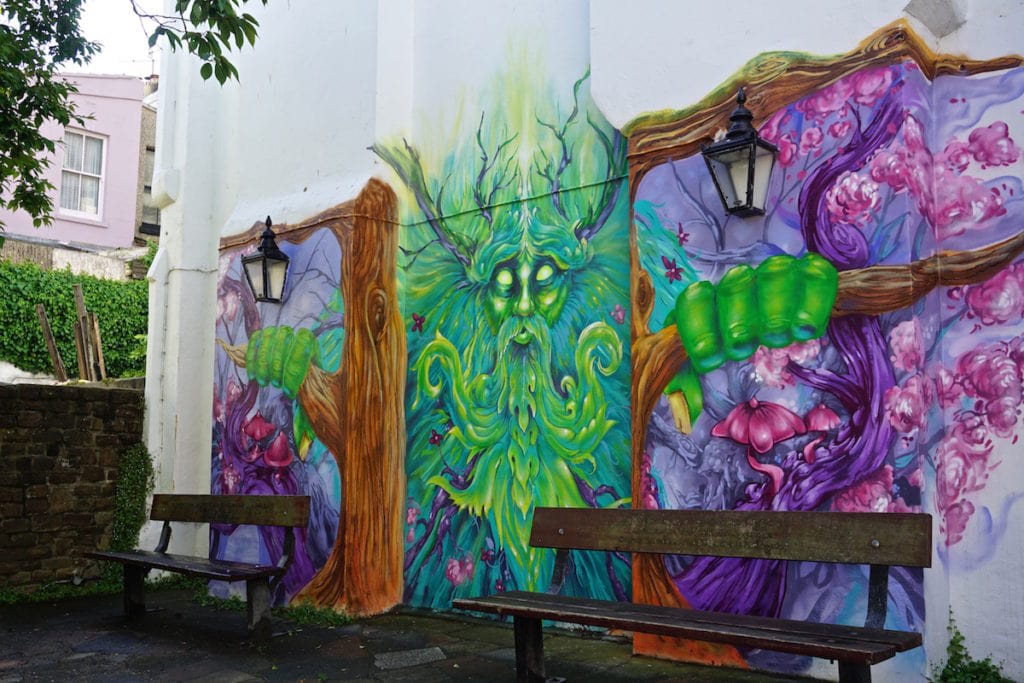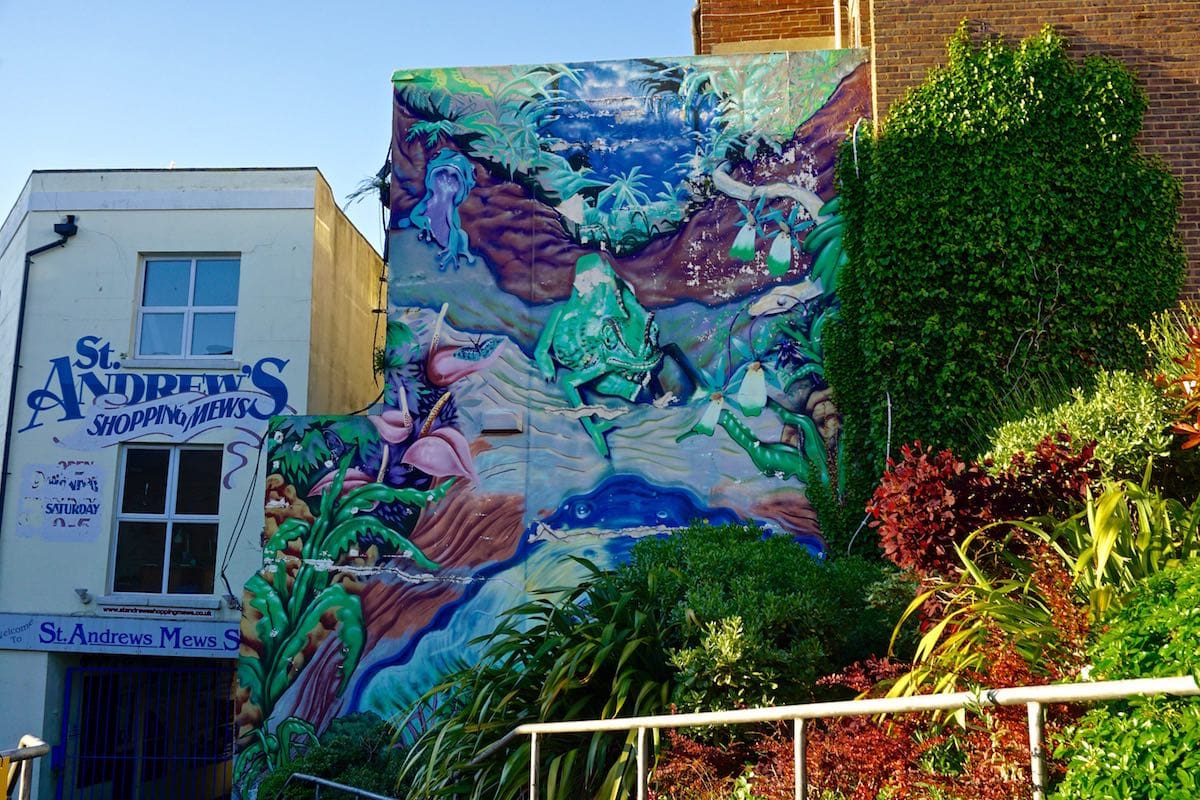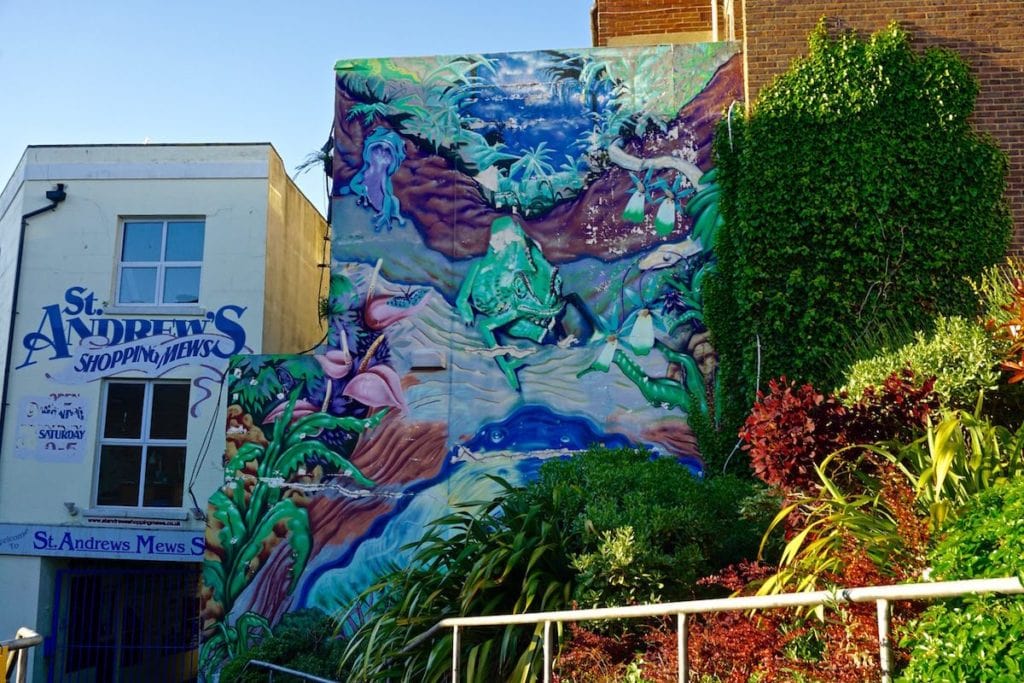 ---
When Is The Best Time To Visit Hastings?
England is a country obsessed with weather. Don't know what to say? Comment on the weather! We talk about it a lot, but contrary to what you may have heard, we don't have awful weather in England. It's just a little unpredictable and varies from region to region.
You can expect average lows of around 3 °C in Hastings in January / February, and highs around 22°C in July / August.
If you're wondering when is the best time for a day trip to Hastings, I'd suggest planning a trip in May or June. The weather tends to be warm and sunny, rain is at a minimum and it's out of peak season, so you shouldn't be battling any big crowds either. The longest day is around 20th June every year, so it's a time you can enjoy maximum daylight hours exploring!
I've never been a fan of November in England. It's one of the wettest months of the year, and while December can be pretty cold, there's a Christmas magic around the country which always puts a smile on my face!
---
My day trip to Hastings was sponsored by Southeastern. If you fancy booking a trip to Hastings or somewhere else in East Sussex or Kent, check out the advance purchase offers from Southeastern this Summer starting from as little as £10! Find out more here. As always, opinions are my own.
Enjoyed this post? Pin it for later…