Get your skates on – London's ice rinks are open for winter, ready for another magical festive season.
Nothing shouts 'It's CHRISSSSSSTTTTMMASSSSSS' more than skating around like an ungraceful swan on a surface that wasn't made for humans to stand on. But there's no denying, Christmas is back and the ice rinks are frozen and ready for action.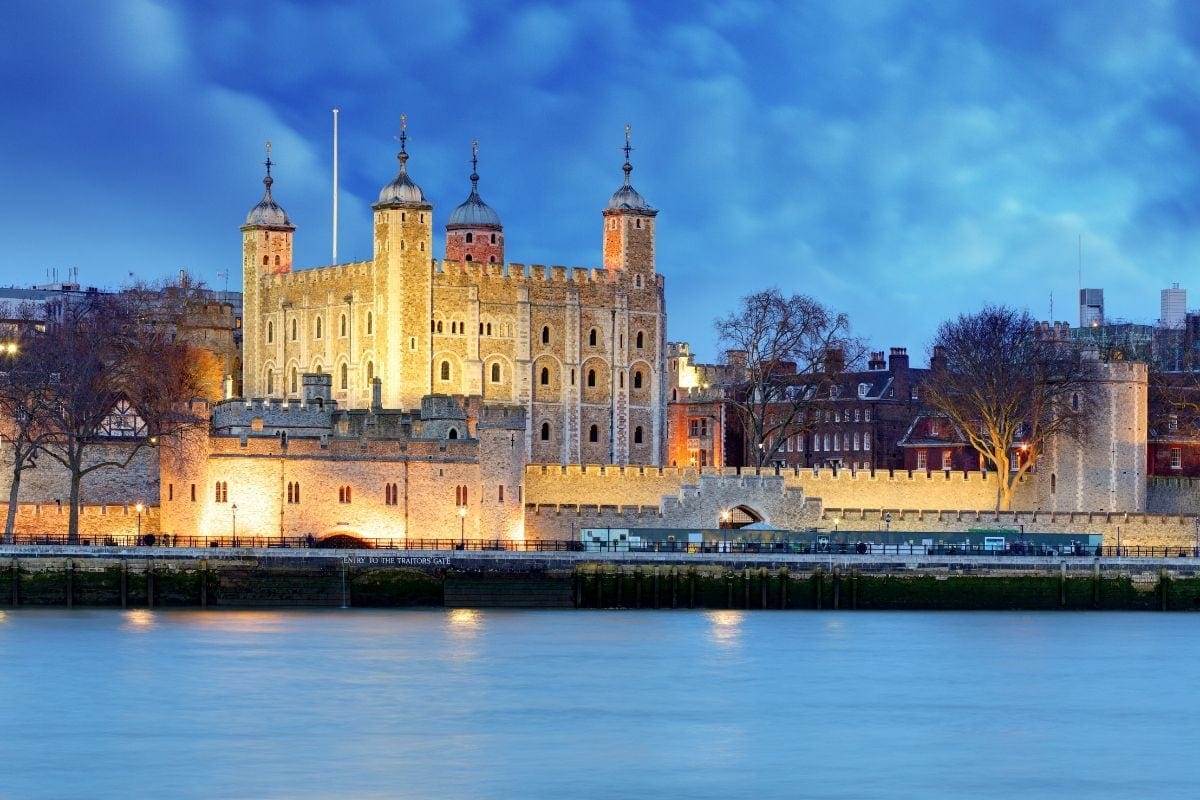 Do you love nothing more than flying around on the ice? Perhaps you're more of an edge clinger-oner? Or, maybe like me, your favourite part is looking after the coats while drinking a bucket of mulled wine?
From the historic setting of Hampton Court Palace to the quirky rooftop ice rink at Skylight, it's time to check out some of the hottest, no wait, coolest ice rinks in London this winter.
After the events of the last few years, it's worth noting that the majority of these recommend that you pre-book. You'll be given a slot for a set time, then you can whizz around and enjoy the ice!
You don't have to wear a mask while skating, but of course you can if you wish! Maybe get one with some twinkly embellishments for a skating photo to remember!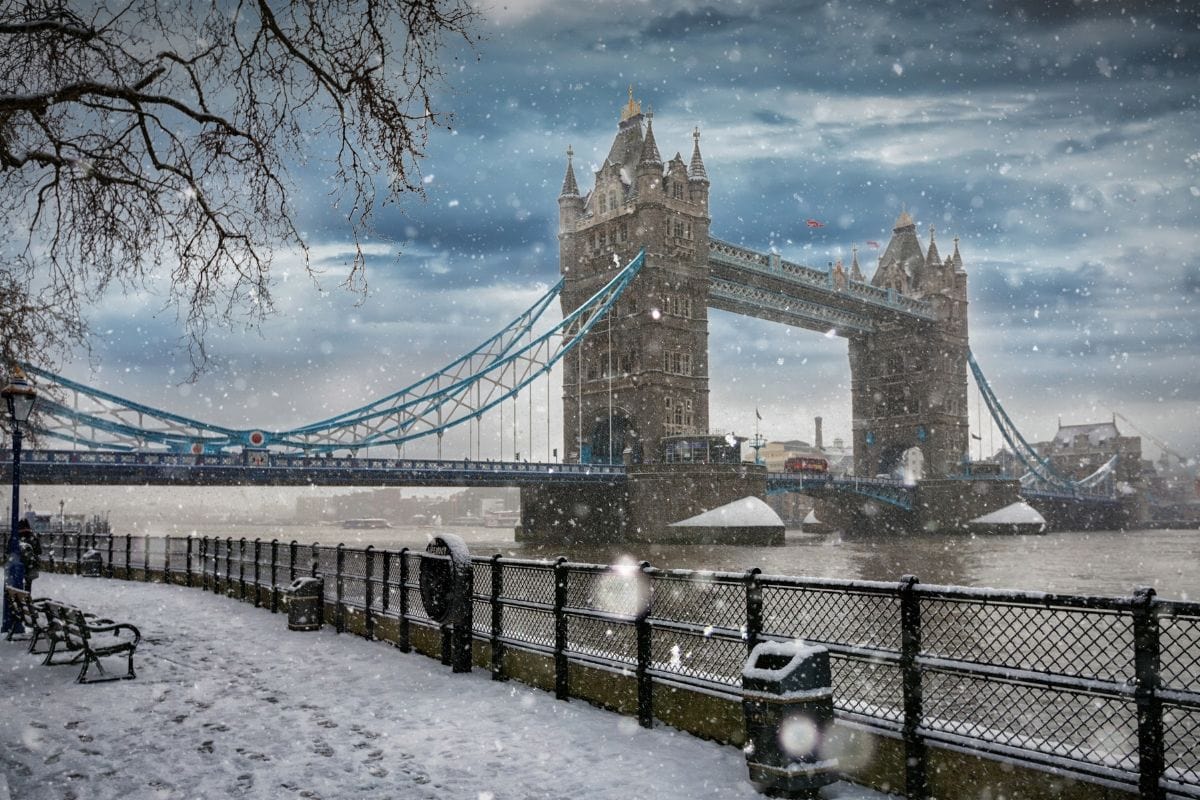 ---
9 Best Ice Rinks In London For Winter 2022 – 2023
Skate at Somerset House
One of the most spectacular settings for a spin on the ice, Somerset House's ice rink is opening again in its stunning courtyard. It's also one of the poshest places to enjoy the festive season with official sponsors Moët & Chandon offering champagne, cocktails, afternoon tea and plenty of glam events.
There's even a skate school, plus gourmet dining at the pop-up alpine restaurant.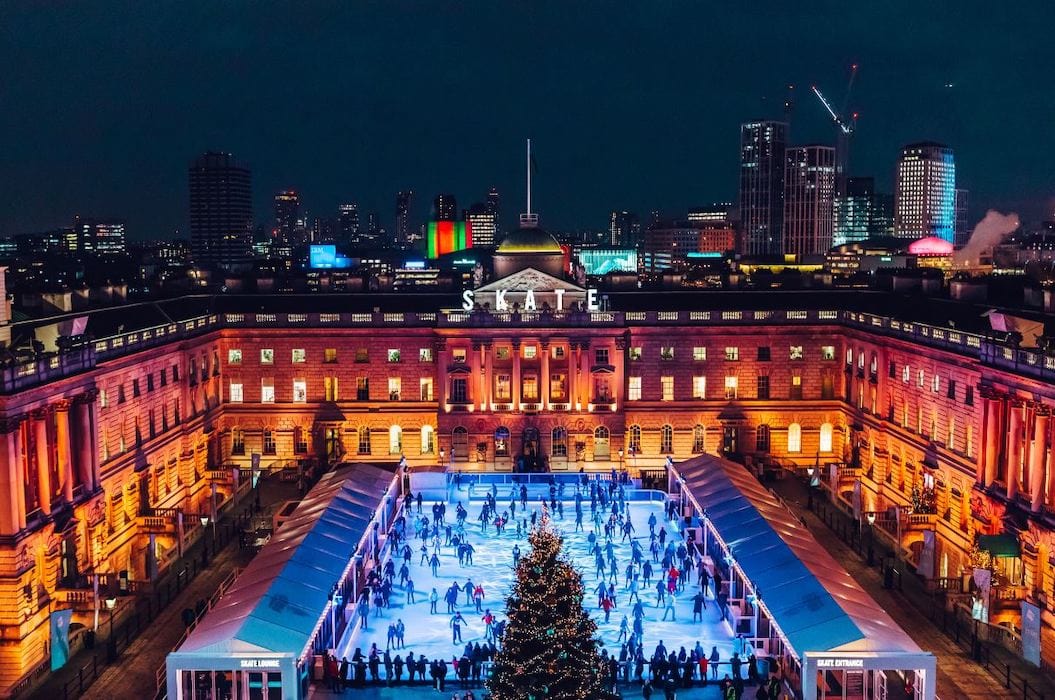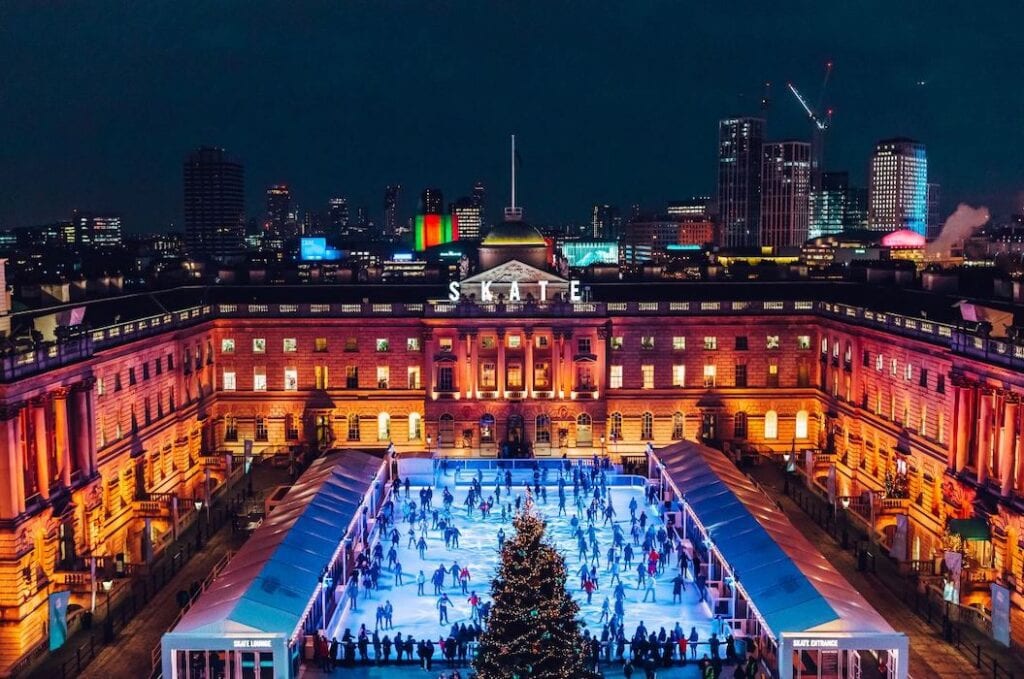 As you zoom around the rink you'll be able to take in the stunning details of the neoclassical courtyard as well as the enormous 40ft Christmas tree. It's the kind of place you'll want to snap lots of festive pics as you skate!
Price: From £13 for adults or £8.50 for children
Dates: 16 Nov 2022 – 15 Jan 2023
Find out more and book your tickets in advance here.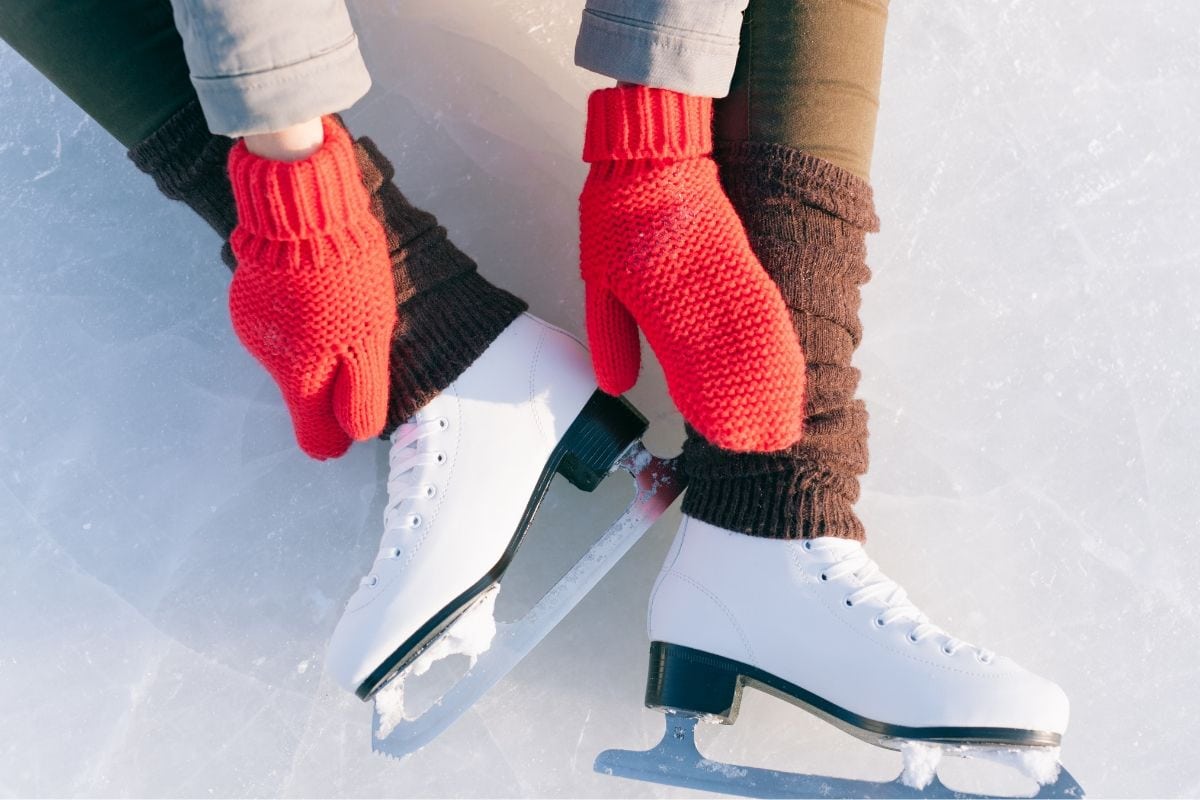 Winter Wonderland, Hyde Park
After checking out the rides, shows, food and drink at Winter Wonderland, you simply have to pop on some skates and take to the ice!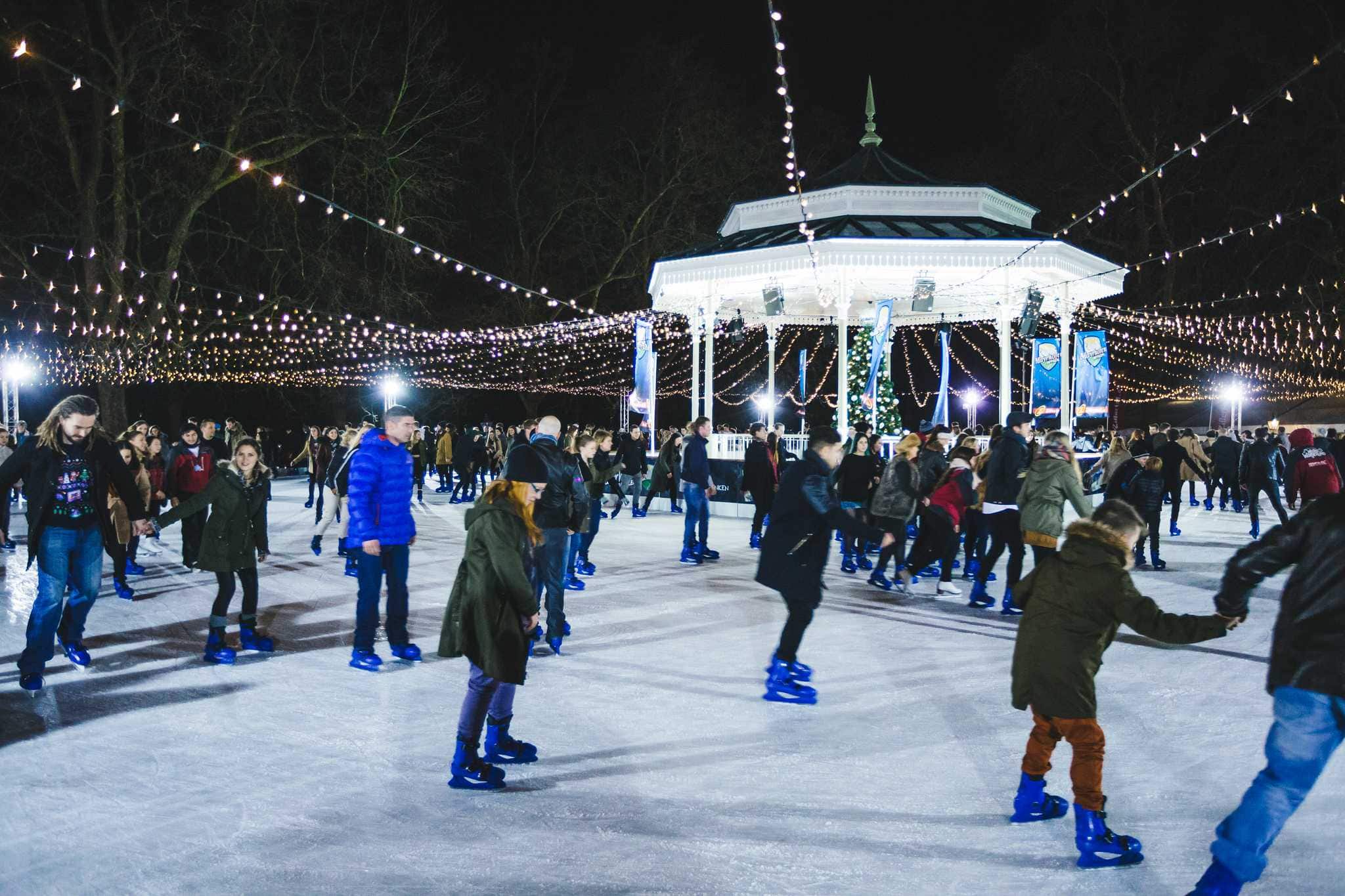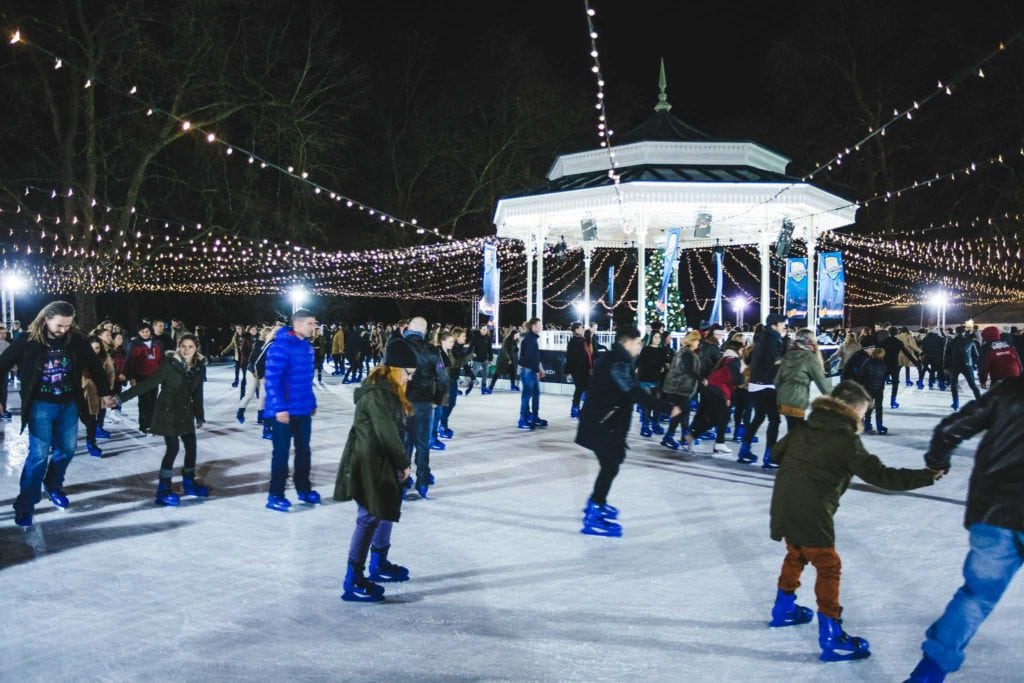 This rink is in an iconic spot, circling one of Hyde Park's beautiful Victorian bandstands. During the skating sessions different bands will be on hand to entertain skaters and spectators with live music.
After your skate session, warm up with a gluhwein or a tasty hot chocolate at one of the German market stalls.
Price: £7.50 (children), £10.50 (adults) – may vary depending on whether it's peak or off peak
Dates: 18th Nov 2022 – 2nd Jan 2023
Find out more and book tickets here.
Natural History Museum Ice Rink
This was one of the most popular places to go ice skating in London, but sadly 2021-2022 was its final season! After an incredible 16 years here, the museum has chosen to transform the area into gardens as part of the Urban Nature Project.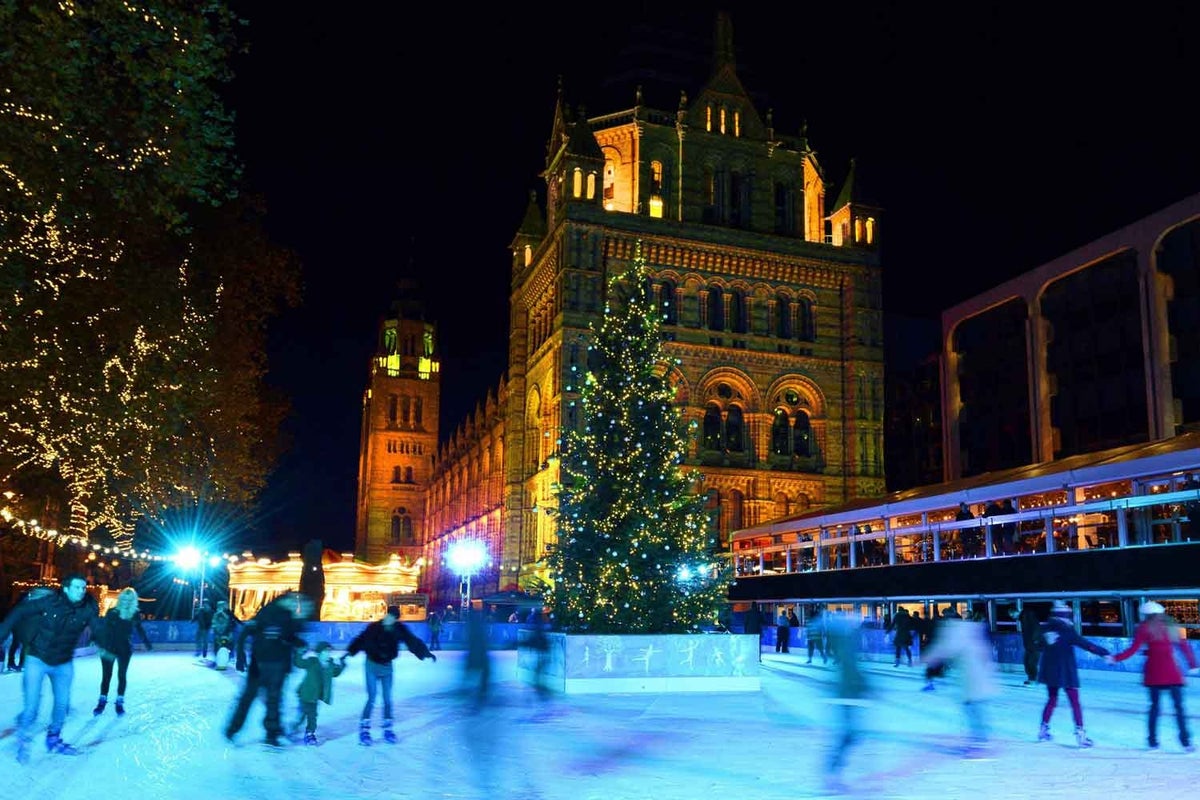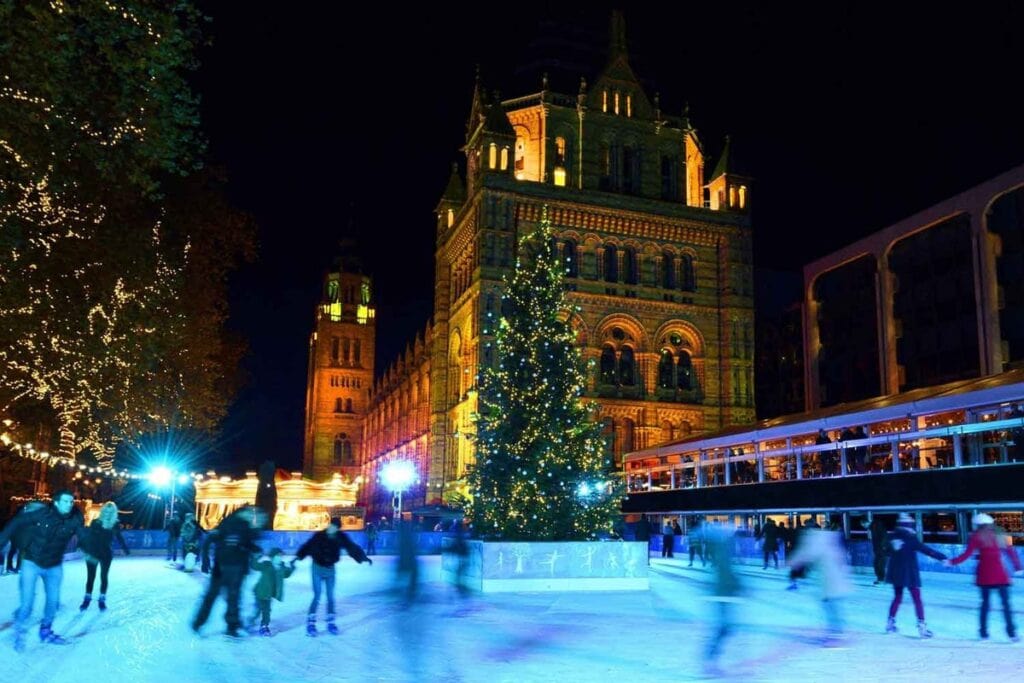 Hampton Court Ice Rink
Did you know that in Henry VIII's day, the River Thames used to freeze over? I reckon the king was a dab hand on blades! These days, you can head to his historic home for a London ice skating experience like no other.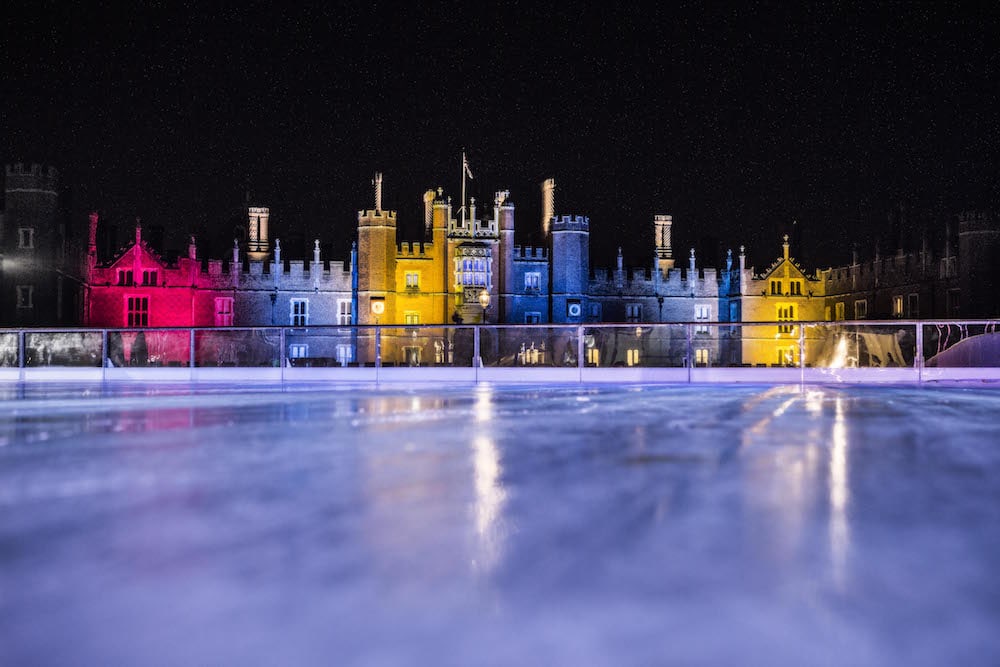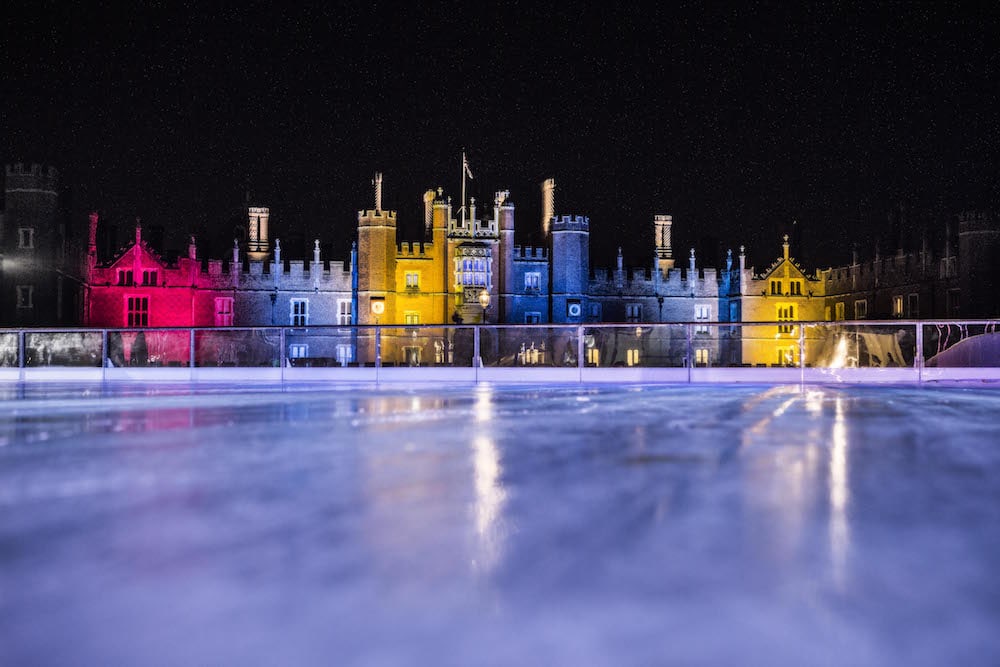 What could be better than wrapping up warm, gathering a group of friends for a winter treat, all while enjoying spectacular views of the historic Tudor palace. After your turn on the rink, warm up with a hot chocolate or a gluhwein. This is such a magical place for a winter adventure!
Price: From £13.50 for children and £17.50 for adults
Dates: 7 Nov 2022 – 8 Jan 2023
Find out more and book tickets here.
Skylight Rooftop Bar, Tobacco Dock
One of the more recent additions to London's festive skating options, Skylight features Europe's only real rooftop ice rink! Set in the cool location of Tobacco Dock, Skylight has a whole Christmassy world waiting for you with Canalside Igloos, the Après Ski Lodge, the Secret Speakeasy and the Cocktail Cinema experience.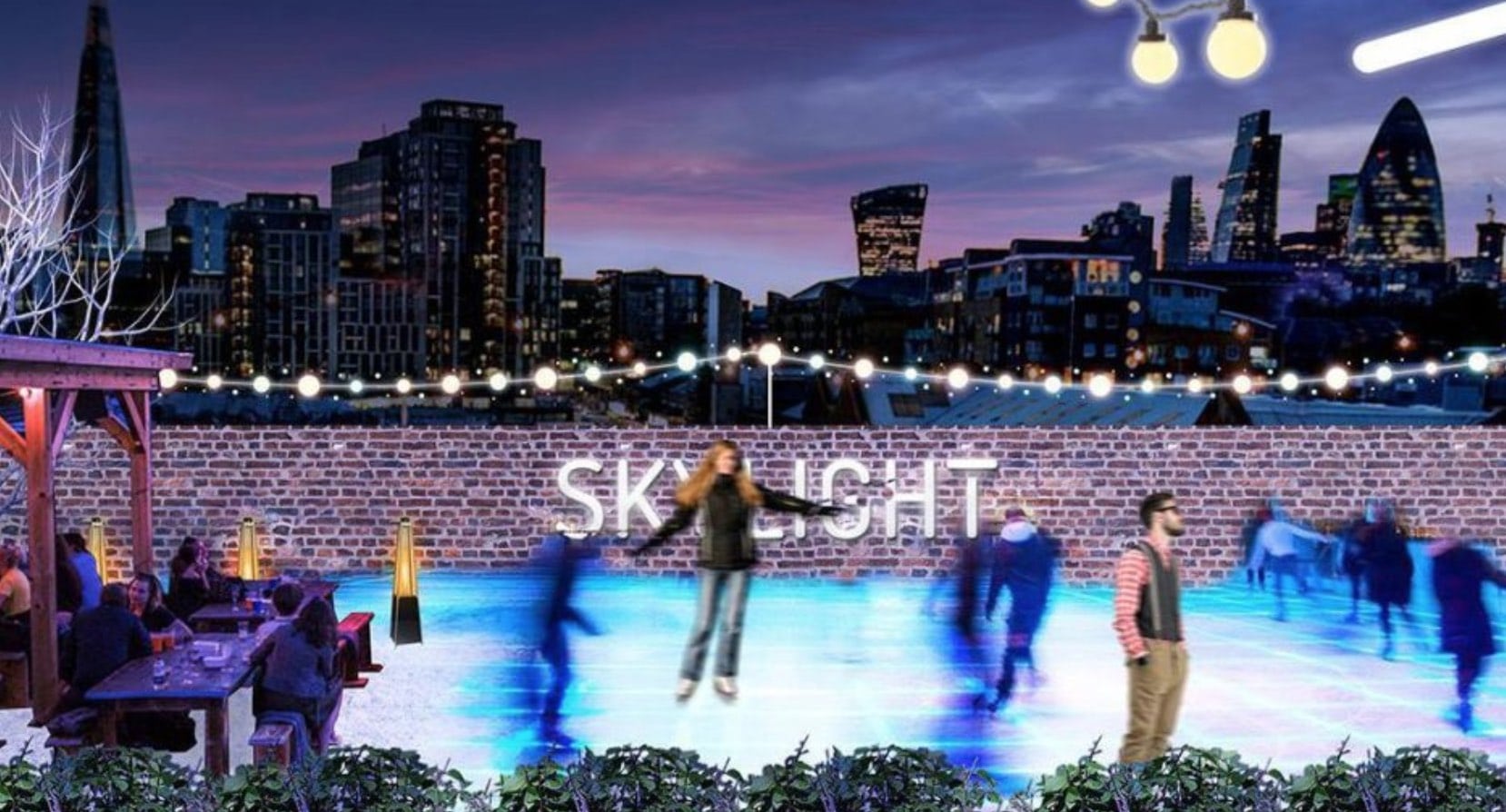 It's worth noting that you can only book ice skating on the day and they recommend booking a table or igloo too.
Price: £15 for 45 minutes
Dates: Open now for 2022 – 2023
Find out more here.
The Queen's House Ice Rink, Greenwich
How's this for a spectacular winter skating experience in London? This magical open-air ice rink is located in the beautiful grounds of Royal Museums Greenwich. Not only will you see all the icons of Greenwich, you'll have views of Greenwich Park in one direction and see the skyscrapers of Canary Wharf in the other.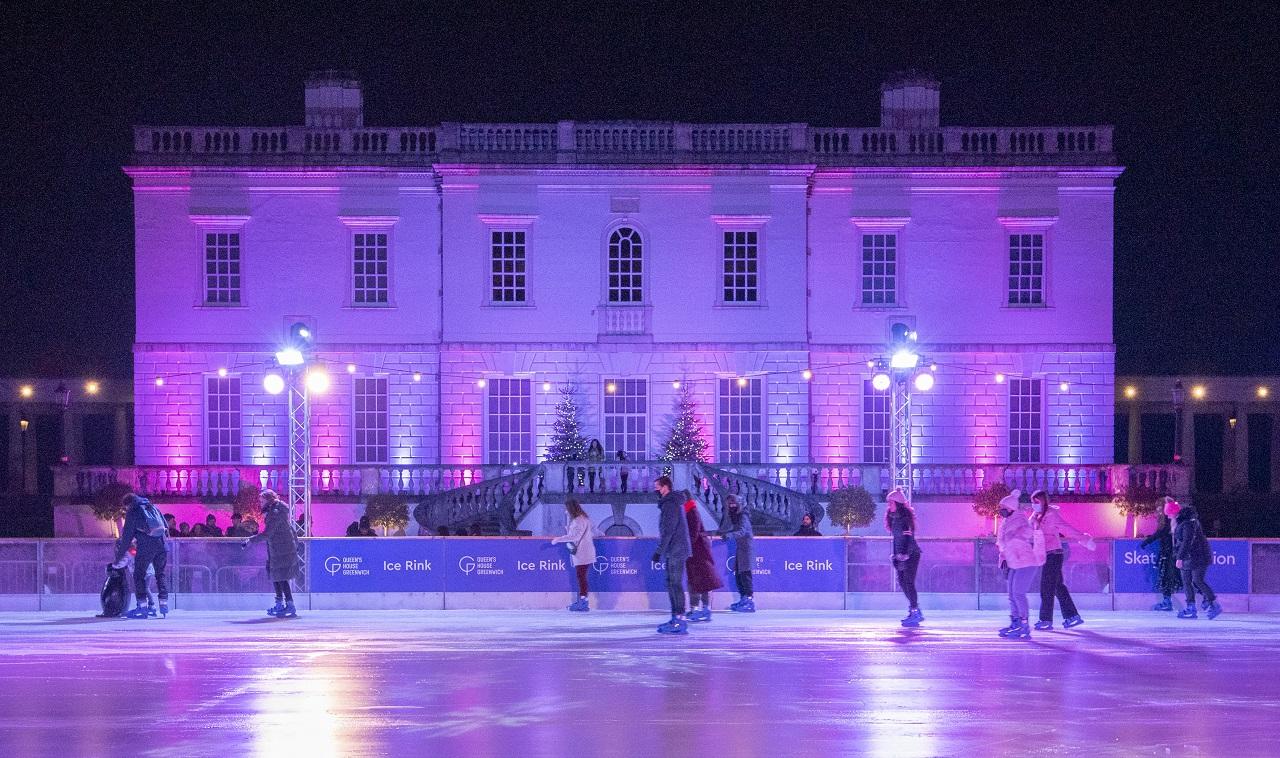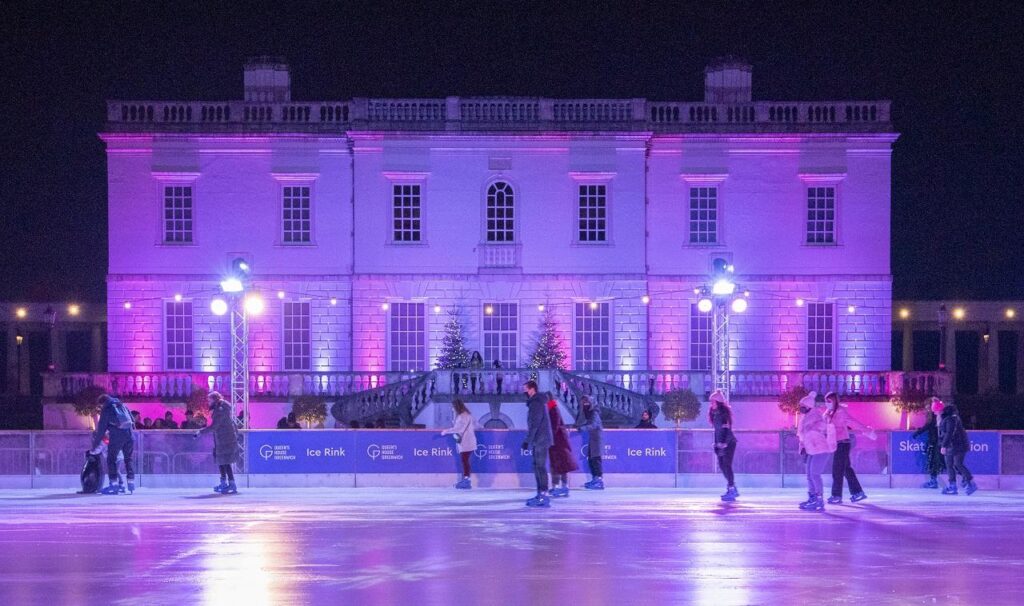 Greenwich is an area that looks beautiful during the festive season, so after your skate session take a wander around the market or cosy up in one of the ancient pubs close by.
Price: Children from £10 and Adults from £16
Dates: 17th Nov 2022 – 8th Jan 2023
Find out more here.
Canary Wharf Ice Rink
With the longest ice skating season of any of London's seasonal experiences, Canary Wharf's covered rink means you can enjoy a skate no matter what the weather is doing. Located right in the heart of the skyscrapers of Canary Wharf, there's an extra magic here with all of the twinkly lights.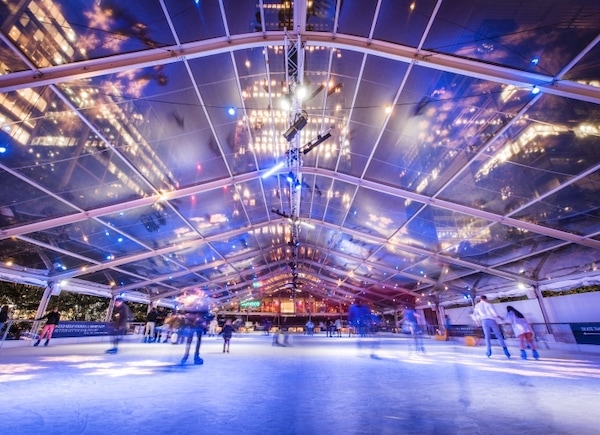 Alongside this iconic London ice skating experience is the OffPiste Bar. Whether you're too wobbly to contemplate putting on skates and simply want to watch everyone else, or you're looking for somewhere to warm up after your skating session, this bar has lots of warming, festive drinks to enjoy.
Price: Children from £13.95 and Adults from £17.95
Dates: 22 Oct 2022 – 25th Feb 2023
Find out more and book tickets here.
Alexandra Palace Ice Rink
While this rink is available to visit all year round, there's a bit of festive magic at the Ally Pally rink at Christmas, making it extra special. You can book onto a special Christmas skate session or time your trip for a Christmas Club de Fromage disco. It'll mean you can enjoy whizzing around the rink to your favourite Christmas tunes!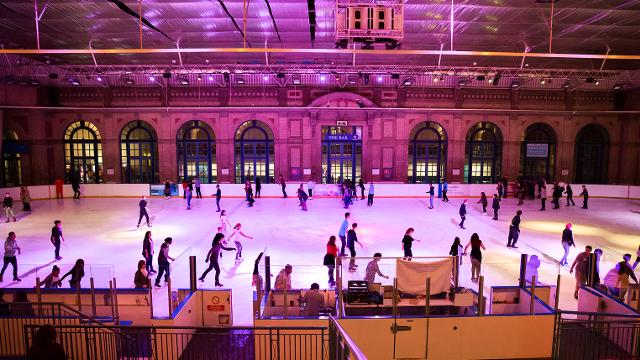 There's an Ice Cafe on site too, so you'll be able to round off your festive experience with some mulled wine.
Price: Children from £8.50 and Adults from £9.50
Dates: Open all year round but the Christmas skate experience is just available from 8th November 2022 til 8th January 2023.
Find out more and book tickets here.
Queens Skate, Bayswater
Another option for ice skating all year round, Queens Skate and Bowl has been in this location on Queensway for a long time. I remember going as a kid!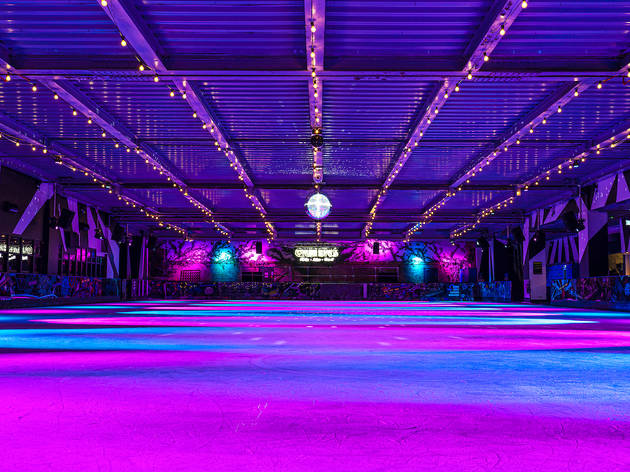 Alongside sessions on the ice rink, you can also book ice skating lessons, try curling, go bowling, play in the arcades and enjoy some naughty burgers at MEATliquor. There are usually some Christmas skates nearer the big day, so keep an eye on the website.
Price: Children from £11 and Adults from £11.95
Dates: Open all year round. Over 18s only after 8pm.
Find out more and book tickets here.
---
I hope this guide to London's best ice rinks helps you choose somewhere for a festive experience. Let me know where you decide to go!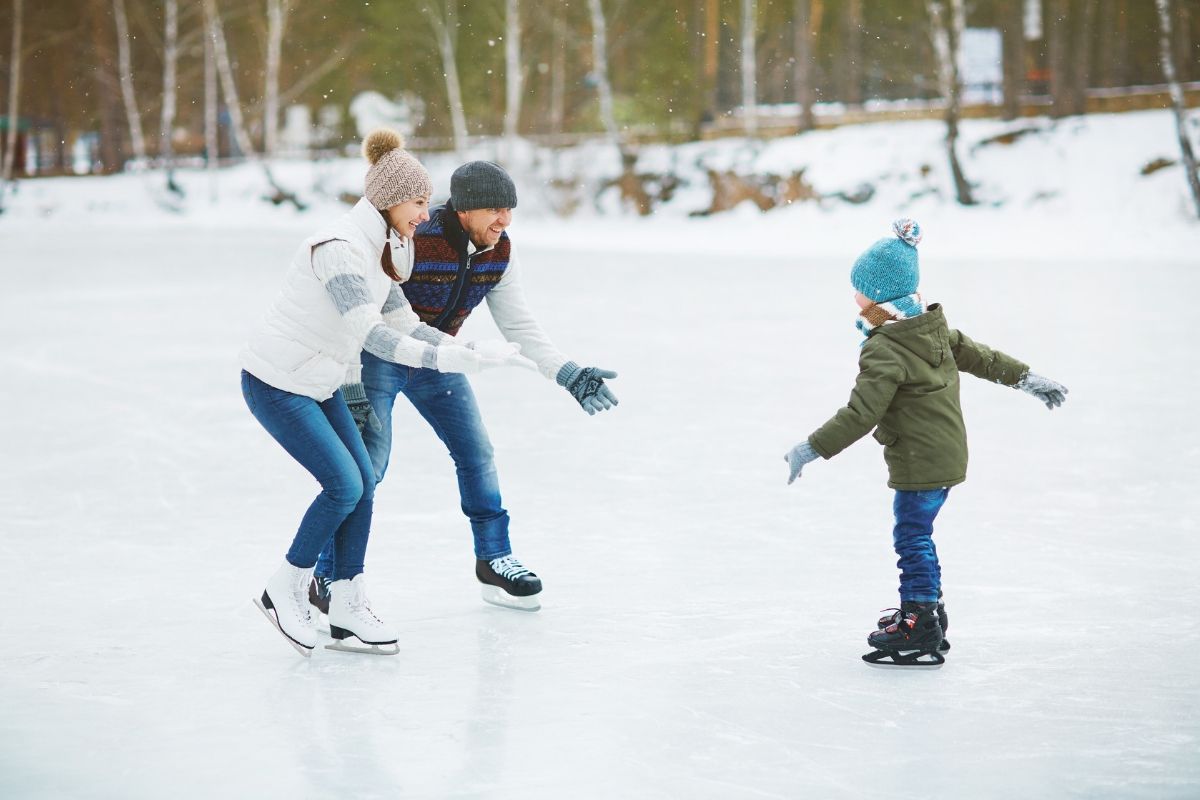 ---
Enjoyed this post? Why not pin it…