Some posts on this site contain affiliate links. If you book or buy something through these links, I earn a small commission (at no extra cost to you). Take a look at my privacy policy for more information.
From the beautiful Fairy Glens and Pools to the incredible lochs, find out the best things to do on the Isle of Skye.
Travel bloggers Claire & Laura a.k.a Twins That Travel spent a week on the Isle of Skye in Scotland. Scroll down to find out all about their trip.
The Isle of Skye is Scotland's largest island, roughly 50 miles long. Part of Scotland's 'Inner Hebrides', Skye's name comes from the old Norse word 'sky-a': meaning 'cloud island'. We think this summarises the island perfectly. Cloud and fog seem to permanently hang over this dramatic island, covering its most famous mountain range, the Cuillens, in a magical mist. It has a dreamy, enchanting feel that leaves you wishing you still believed in magic!
Skye's landscape is spectacular, diverse and breathtaking and we would advise anyone visiting to take at least five days to explore all that this island has to offer. To help any explorers with their trip, we've listed our five top 'must-sees' below; each of which embodies an aspect of Skye's many characters.
Things To Do On The Isle Of Skye
1) Fairy Glens
South of Uig, in Skye's Northeast corner, sits a magical stretch of landscape known as the 'Fairy Glens'. This is a surreal and intriguing place – almost like a miniature Machu Picchu. Full of tiny hills; pinnacles; tumbled down cottages; a waterfall; babbling brooks and its very own little Loch, it's like someone took Skye's landscape and shrunk it. It is a truly wonderful place to visit for an adventure. Re-connect with your inner child and let the magical quality of this place charm you (remember to make a wish!)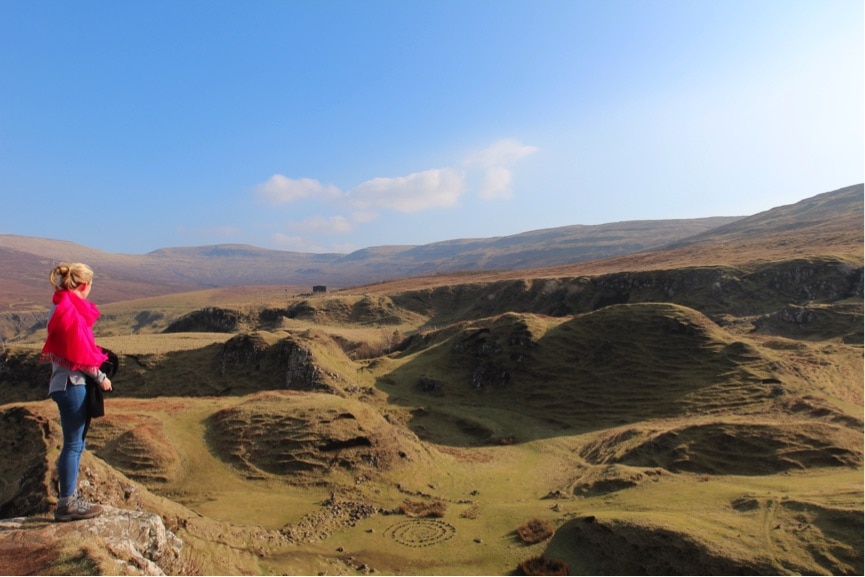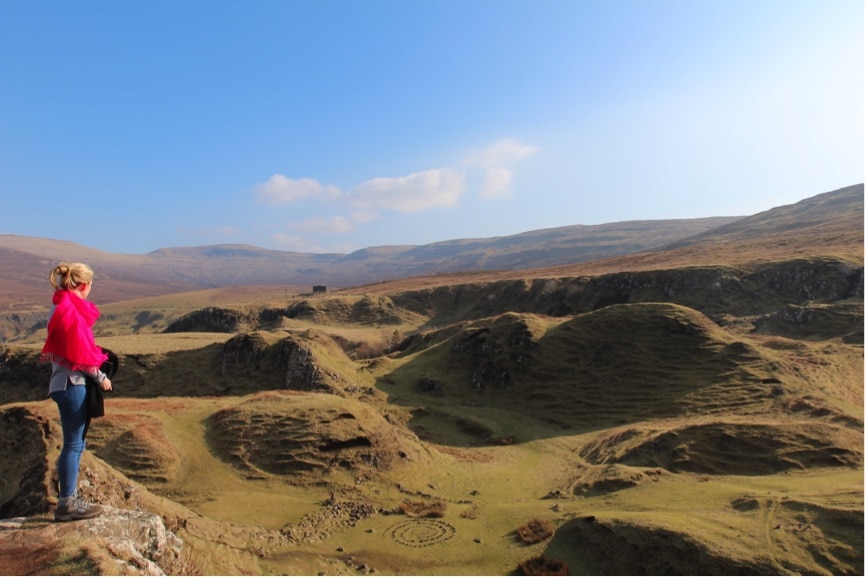 2) Loch Coruisk
Skye is scattered with lochs: vast, glistening stretches of water that frame picture-perfect villages and mountainous landscapes. However, there is one particular Loch most definitely top of the list: Loch Coruisk. One of Scotland's most remotest places to visit, the Loch sits pinned in by the Cuillen mountains. You can get there via a fairly challenging hike or (like us), take a beautiful boat ride from Elgol, across the sea and in through the mouth of a river that leads up to the Loch. This Loch is huge, dark; deep and stunningly beautiful. Take a while to explore this area and enjoy the eerie stillness of the place.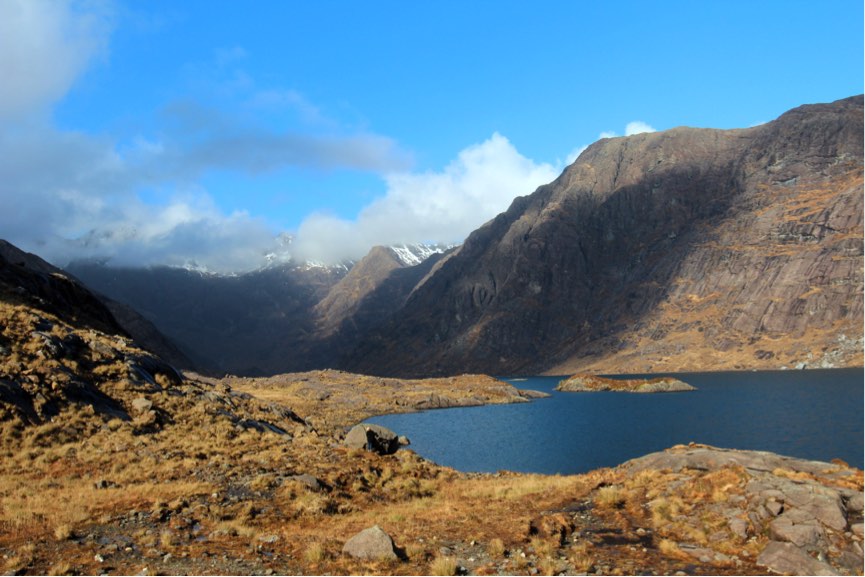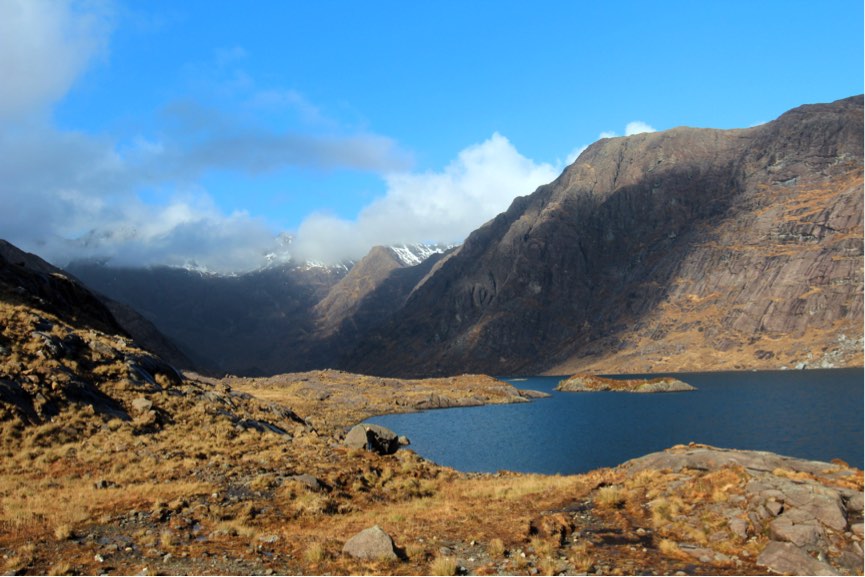 3) Neist Point
The most Westerly point of the island is Neist Point. This remote spot, consisting of steep cliffs, crashing waves and a lone Light House, is breath-taking (and on our visit, quite literally breath-taking the winds were so strong!) On a less windy day, we imagine this is a perfect spot for a picnic!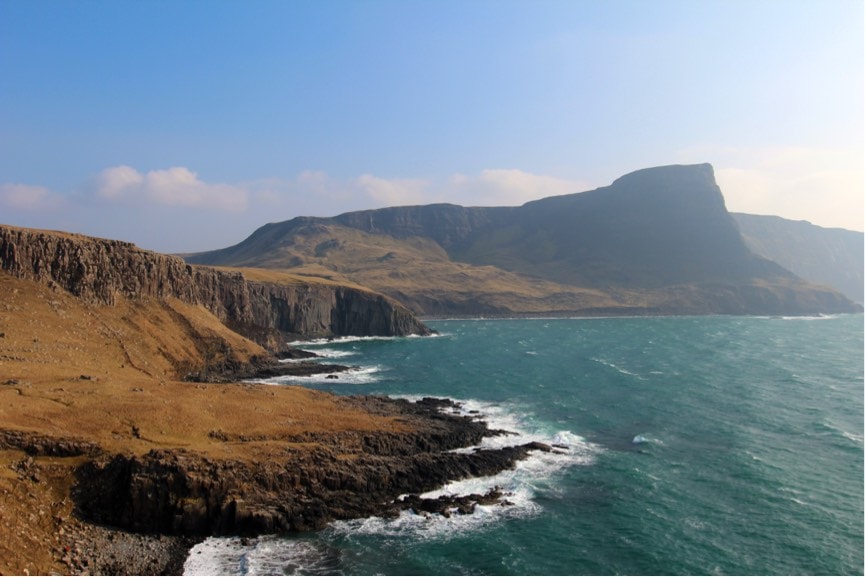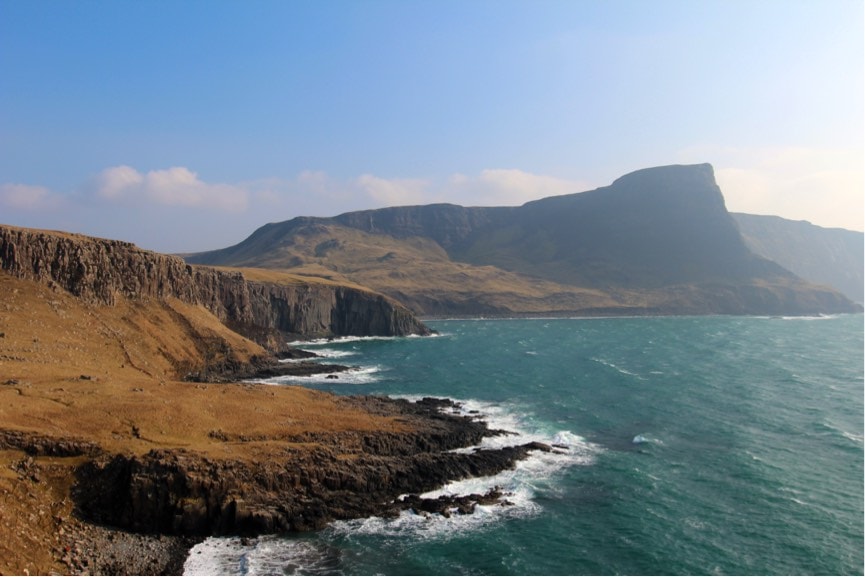 4) Fairy Pools
Another fairy-themed landscape can be found at the Fairy Pools! Backing onto Skye's enormous Cuillen mountain range, the fairy pools are the product of an enormous, thunderous waterfall, which weaves its way down the rocky landscape, creating pools of crystal clear water in its wake. Surrounded by purple moss and wild flowers, each pool is unique in size and shape. You can follow the pools up on a fairly easy hike, reaching the larger plunge pools at the top. During the summer, you can even dive in!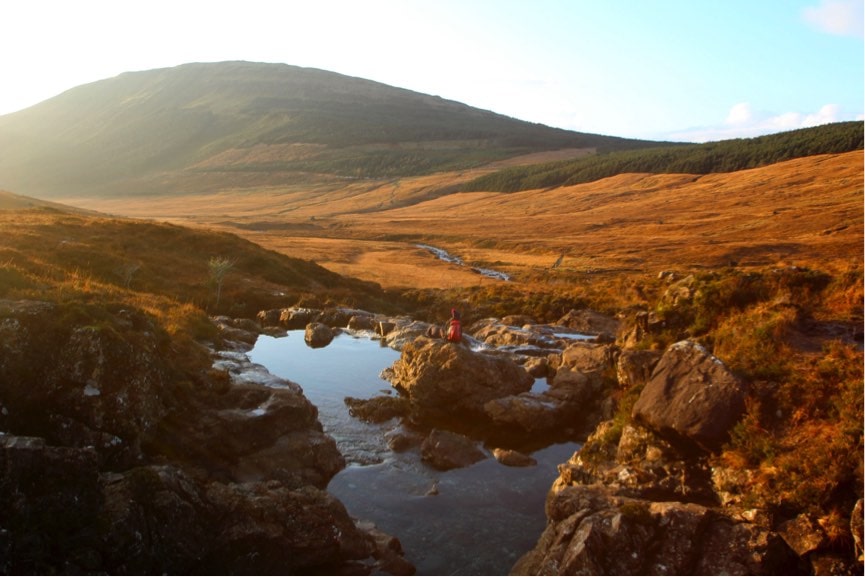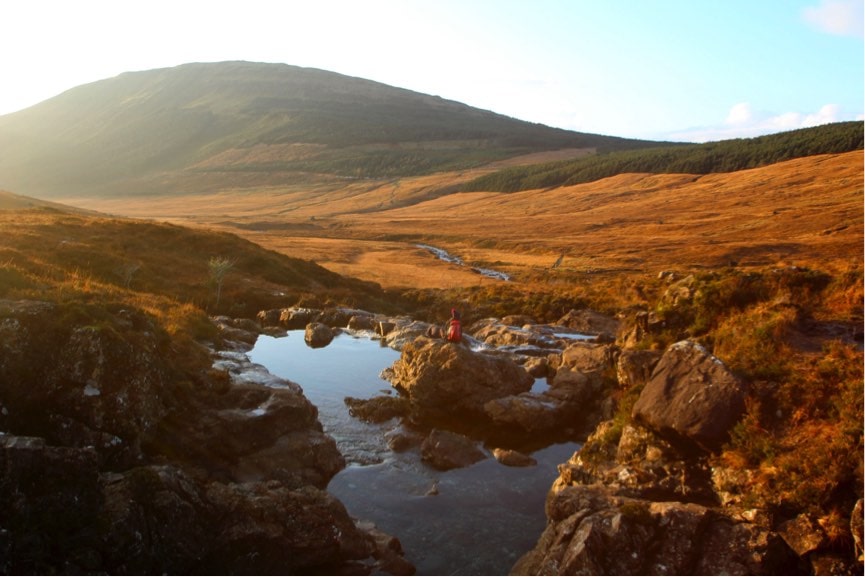 5) Quiraing
Head to Trotternish and you'll come across some of Skye's most peculiar landscape. Following a few thousand years of slipping cliffs and an ice age, the Quiraing is made up of huge jagged pinnacles, sunken lakes and rocky mountains. Hiking this area (around 3 hours) is worthwhile, rewarding you with enormous panoramic views across lochs, mountains and out to sea.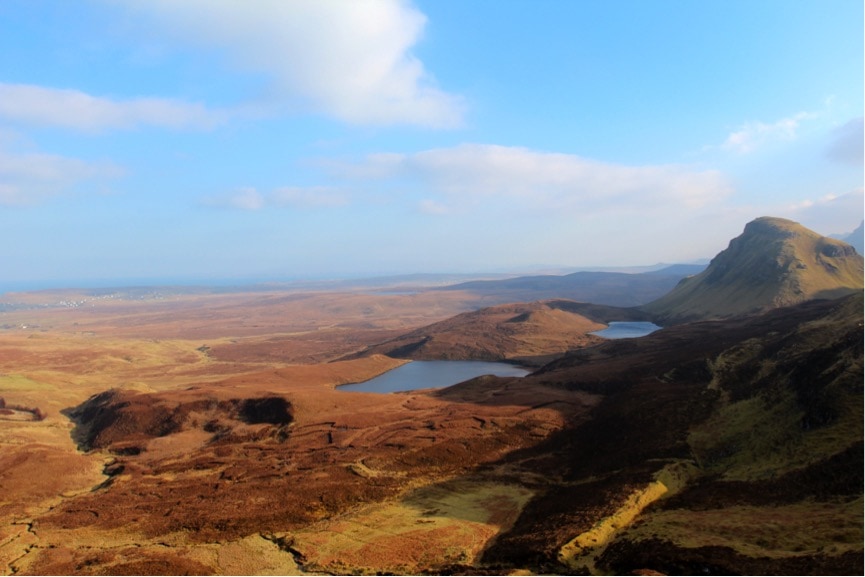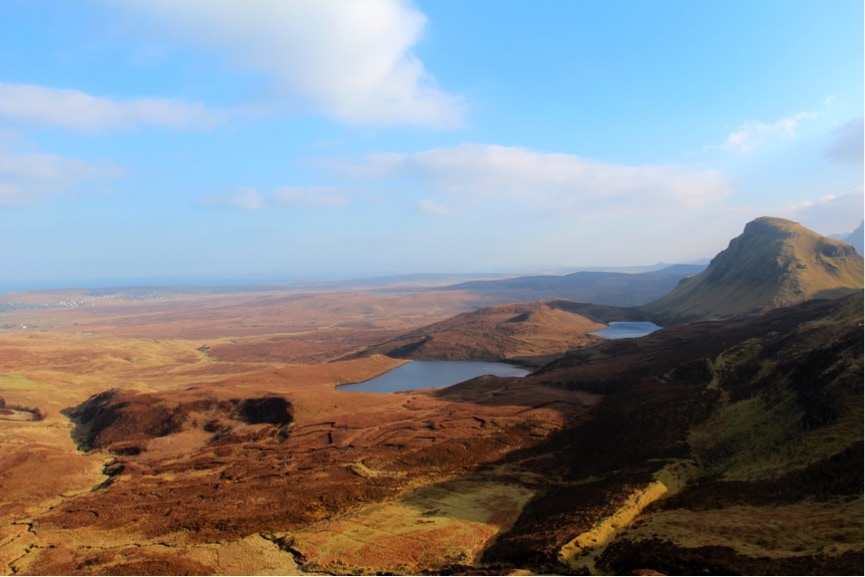 These spots will give any visitor a taste of the enchantingly diverse landscape that Skye has to offer. It's huge open spaces, rolling hills and hints at a fairy tale past will bring out the child in you. So, if you're looking for a place to blow away the cobwebs, jump across stepping-stones and throw coins into fairy circles, Skye is the place for you!
Find out more great things to do in Skye.
For more from Twins That Travel, check out their website www.twinsthattravel.com or follow them on Twitter and Instagram.