Time for dinner at Soho Kitchen and Bar.
Recently I wrote about London's love of single-ingredient restaurants, after my visit to Balls & Company. But, just when I thought it was all about balls, I discovered a contender for the crown – the bao!

The traditional Chinese steamed buns, filled with a variety of ingredients, have popped up for a special week at Soho Kitchen and Bar. Chef and creator of Little Bao, May Chow, has brought her burger-style steamed buns all the way from Hong Kong where they've earned quite a following
For a Monday night in Soho, the restaurant was buzzing, and it seemed I wasn't the only foodie who was curious to try them. It had the feel of an American diner, but with an Asian twist. Chopsticks lay where a knife and fork usually would, and the 'Little Bao' logo was emblazoned on the waiters' t-shirts, menus, and even the squeezy chilli sauce bottles on the tables.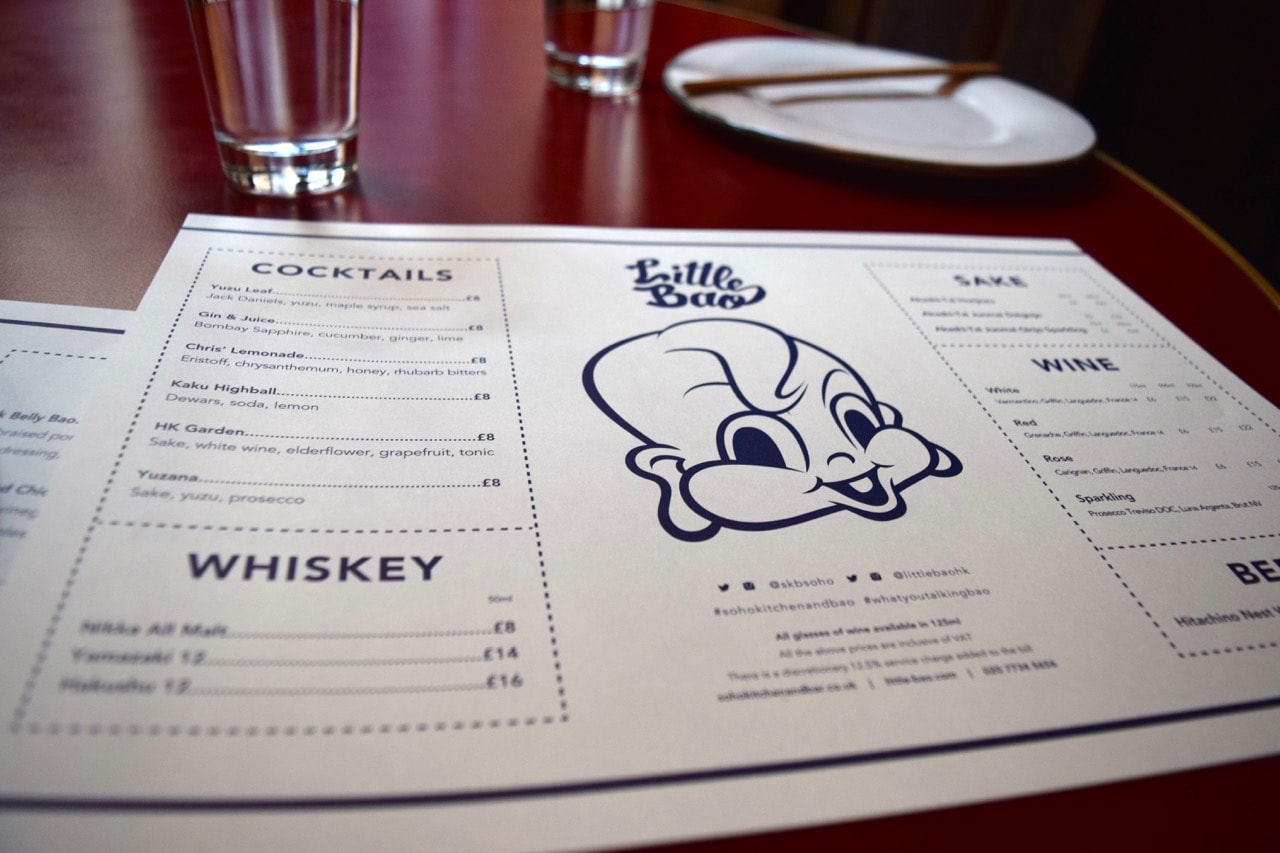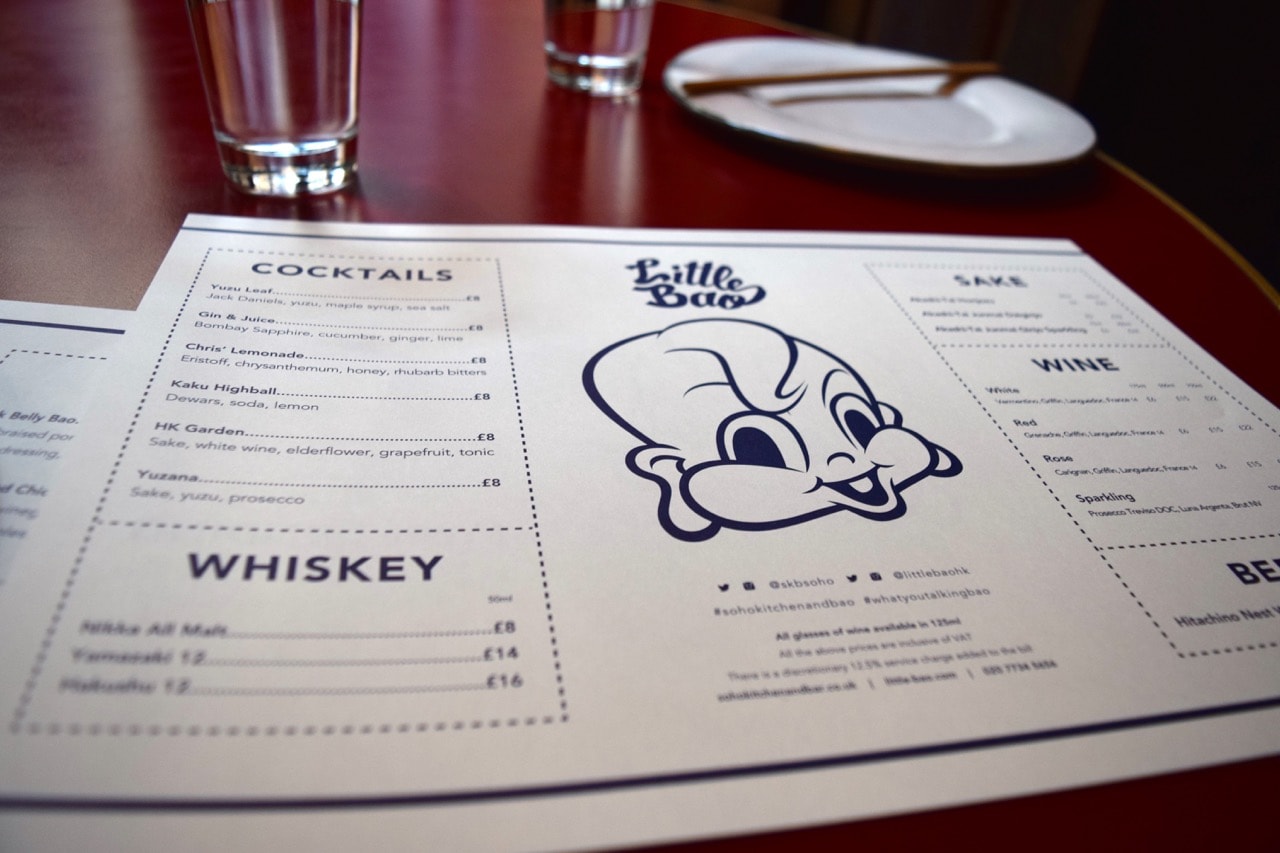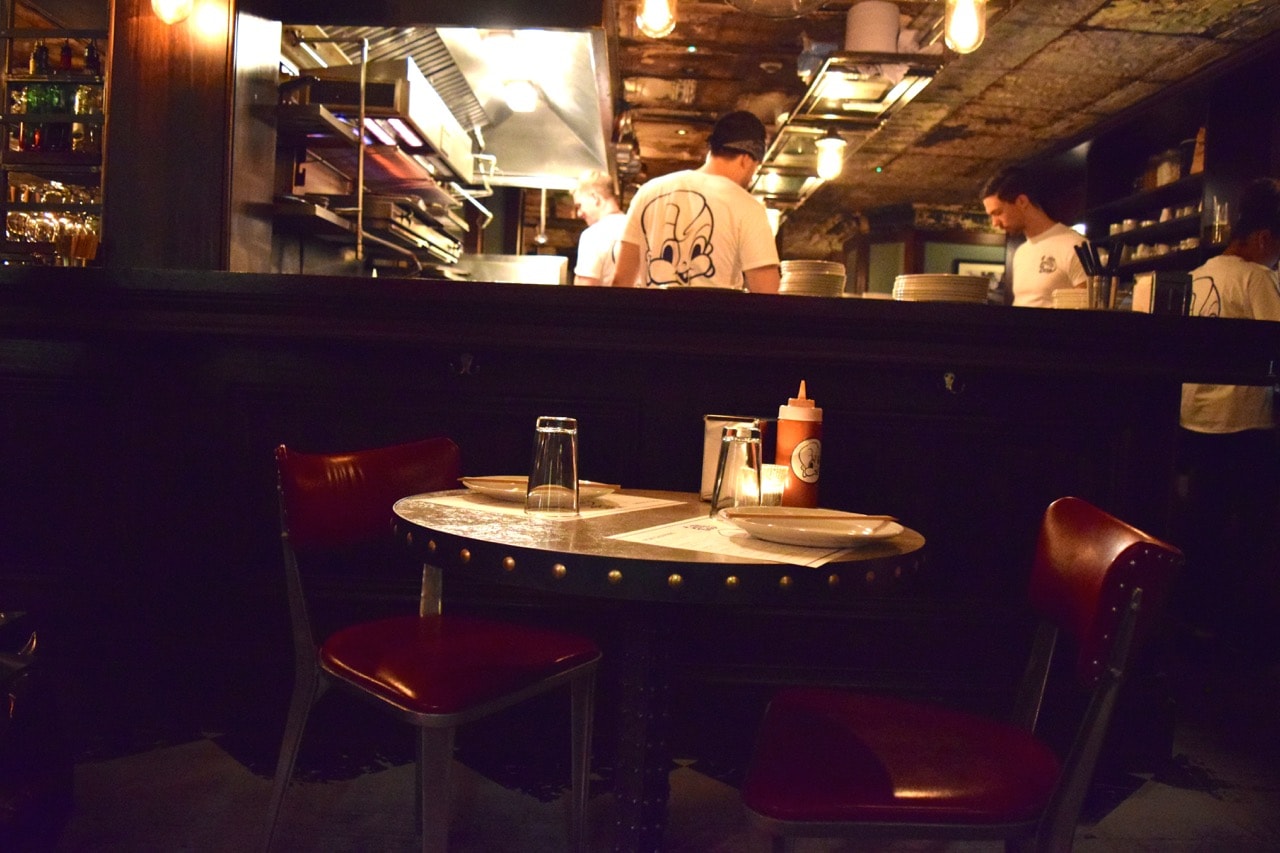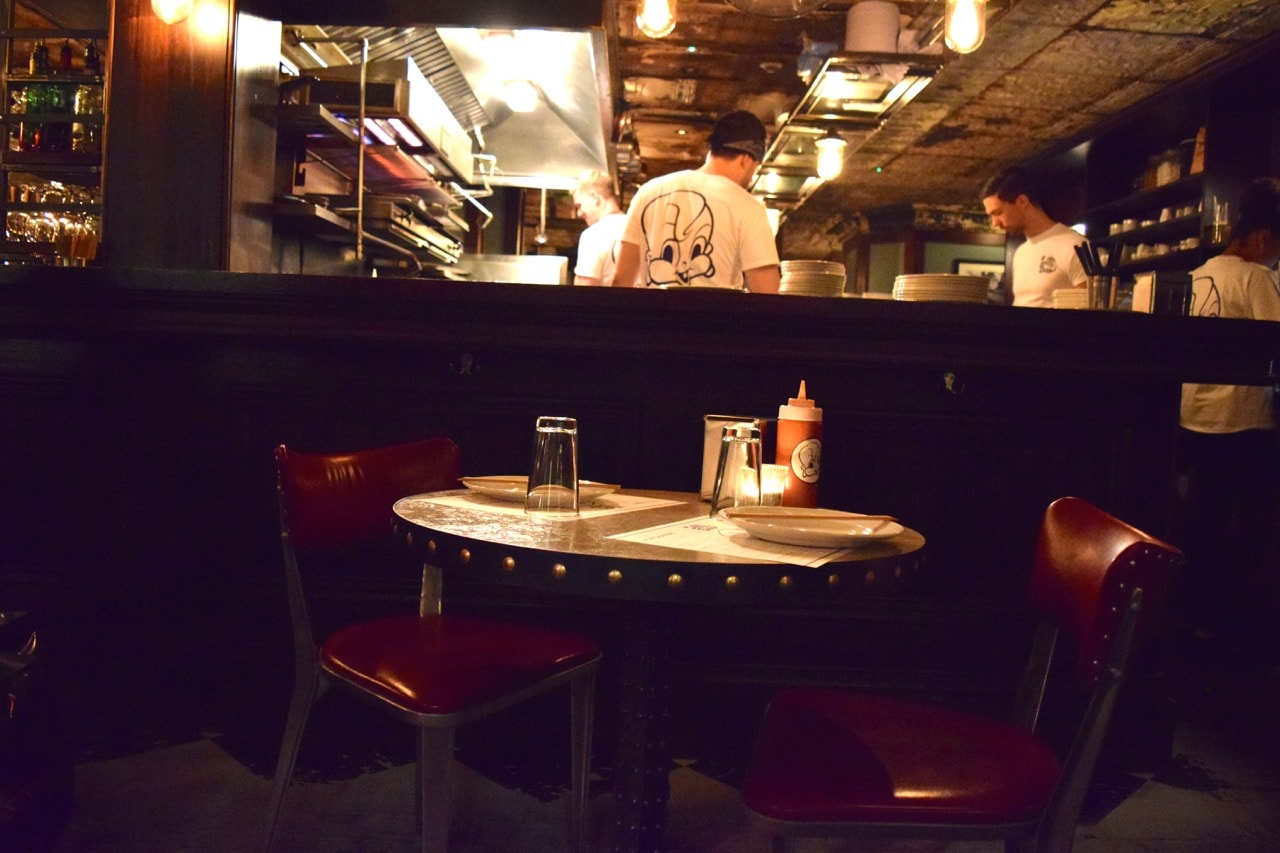 For a balanced meal, we were encouraged to choose a bao each, along with a few items to share.
While deciding what to eat we sipped on Chinese inspired cocktails and gazed out at bustling Old Compton Street (it's a great people watching spot). The Yuzana cocktail (sake, yuzu and prosecco) was a radioactive shade of yellow, with a citrus perfume flavour. Gin & Juice (gin, cucumber, ginger and lime) was refreshing, with a fiery kick of ginger.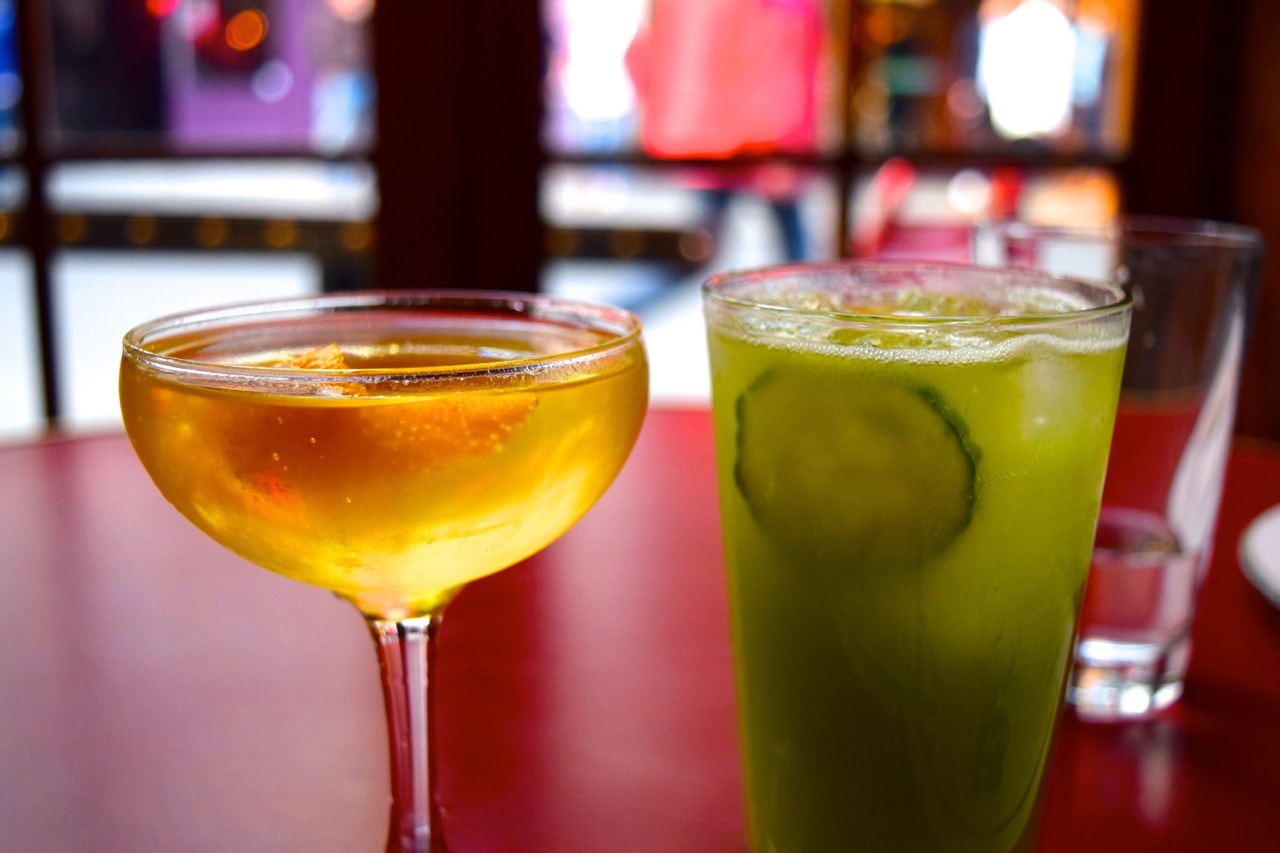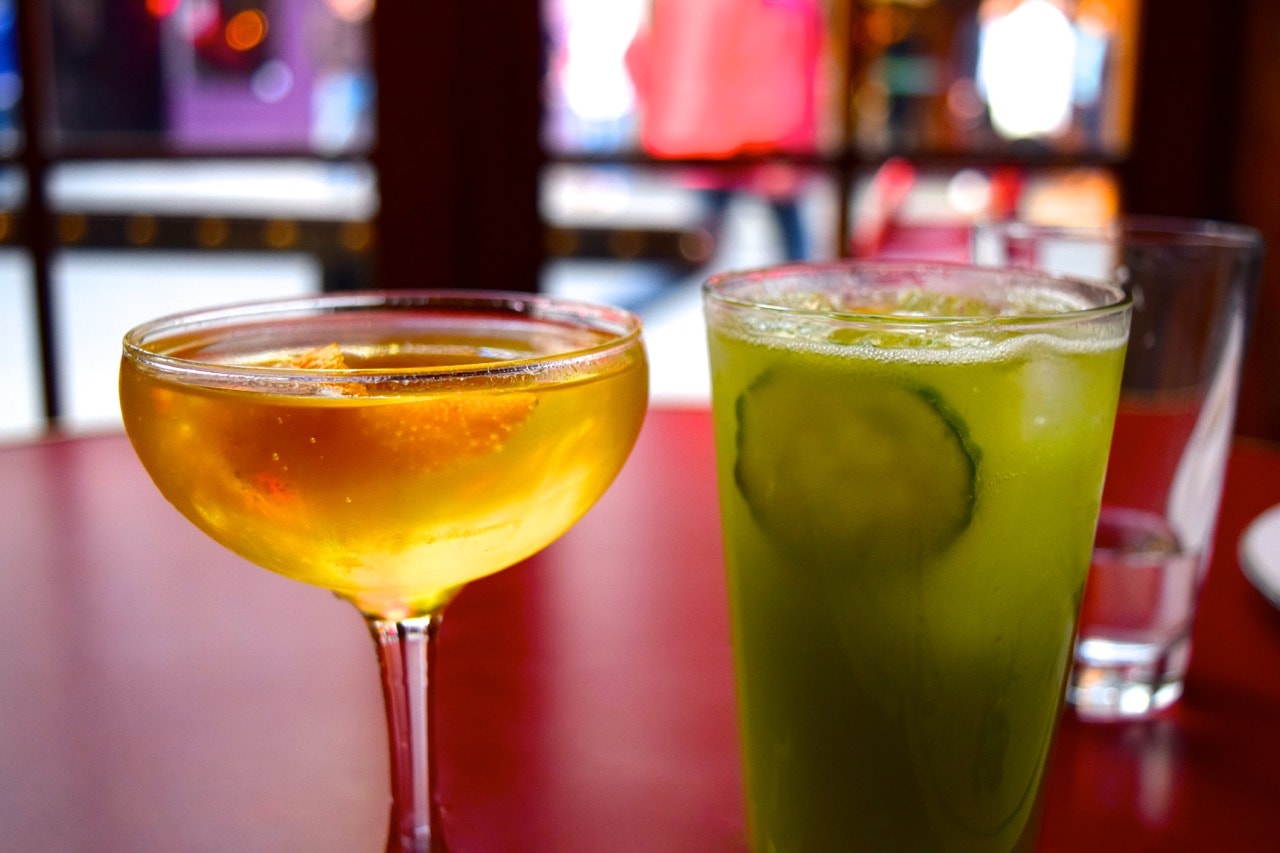 The menu was playful – a combination of oriental ingredients and New York staples. 'Mac and Cheese' was a steamed rice roll with cheese sauce, while the 'Sesame Caesar' included black bean and panko.
The 'Truffle Fries' sounded divine, particularly as they were served with shiitake tempeh, truffle mayo and daikon. We were encouraged to mix up the ingredients with our chopsticks, and while I'd usually grab a fork, there was something quirky about eating fries with them! The mayo was delicious – the flavour of a rich hollandaise mixed with truffle, while the daikon radish took the edge off with an intense hit of pickle.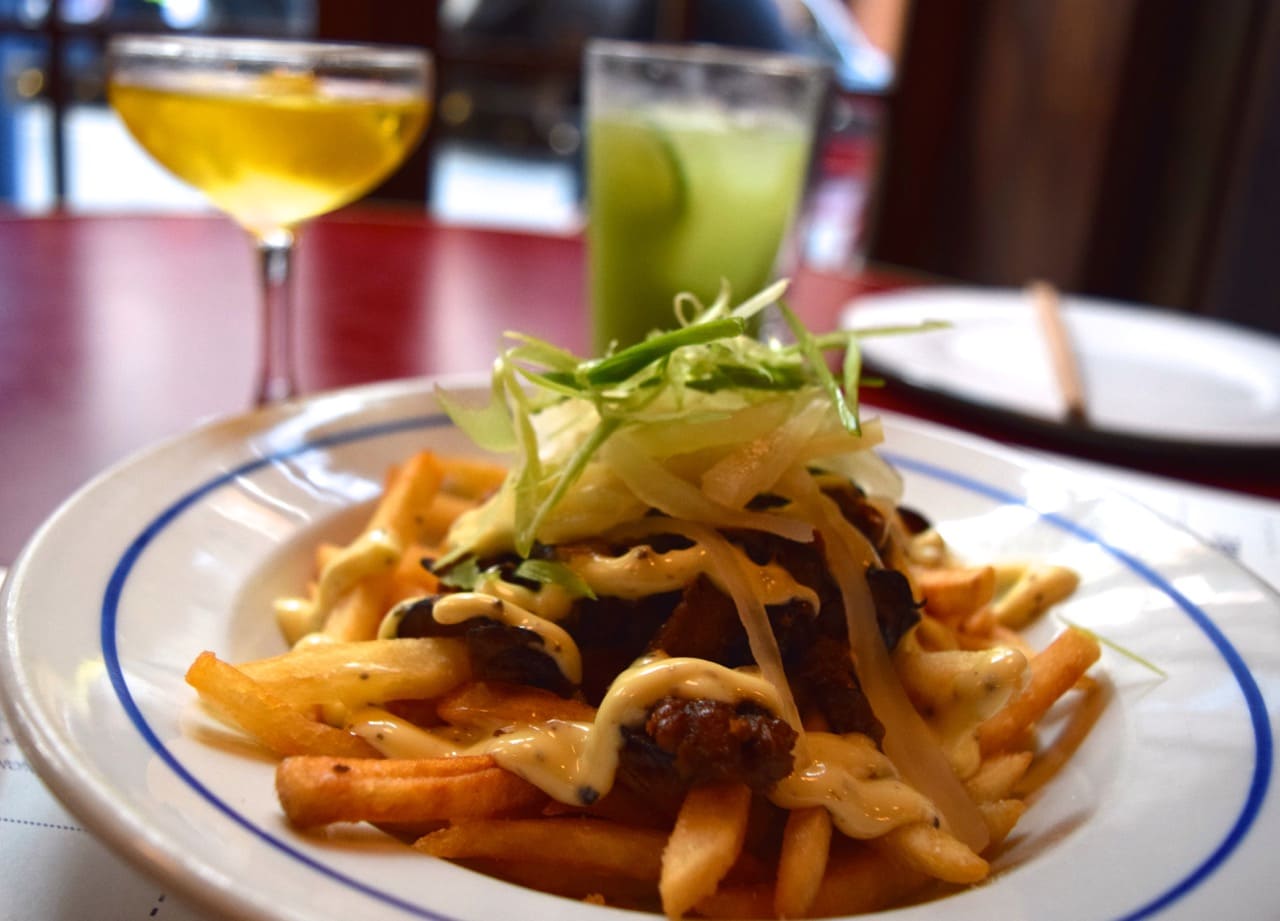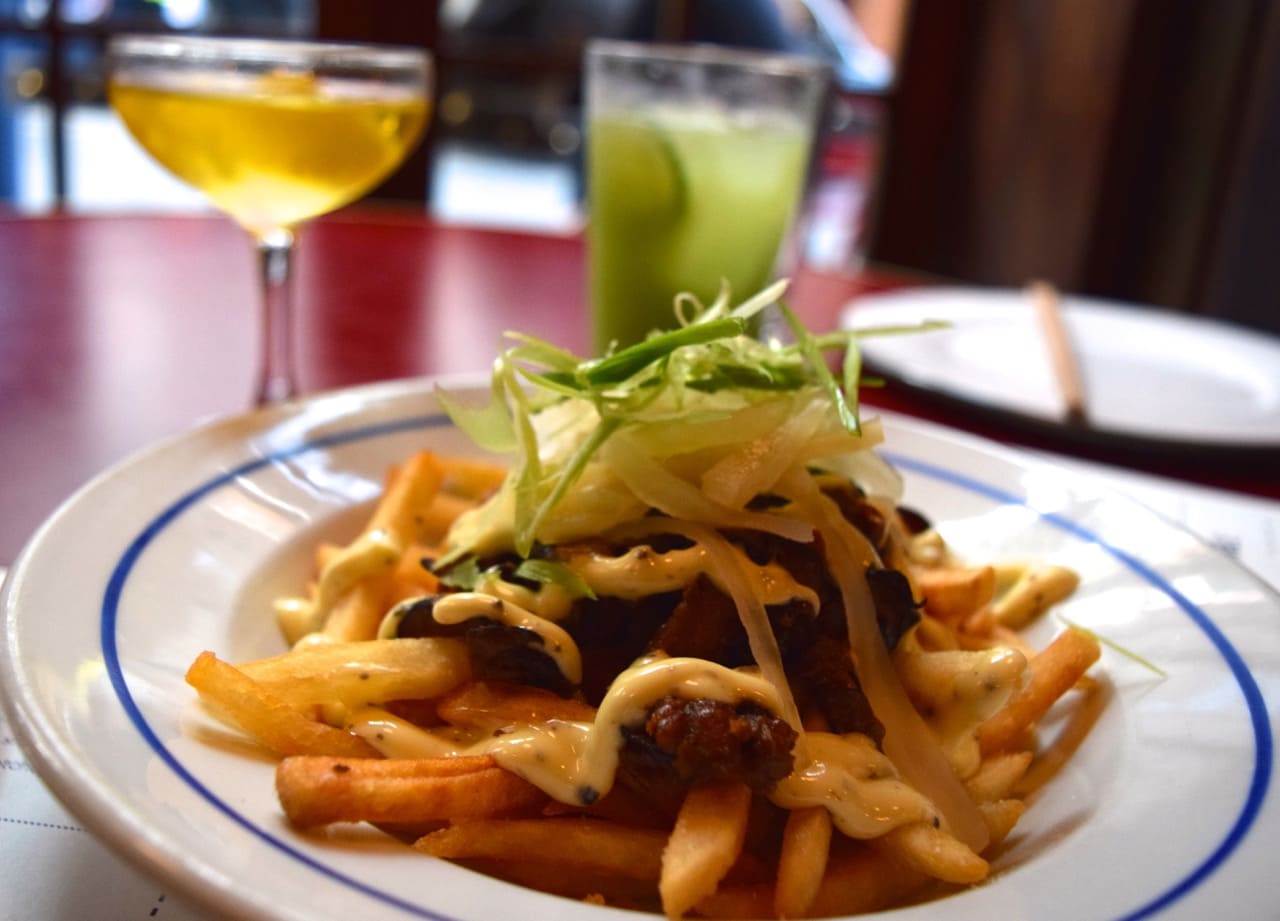 Also to share were the 'Short Rib Pan-Fried Dumplings' served on a bed of celeriac coleslaw. The slow-braised beef fell away beautifully and although the coleslaw was a little on the rich side, it added a lovely crunch!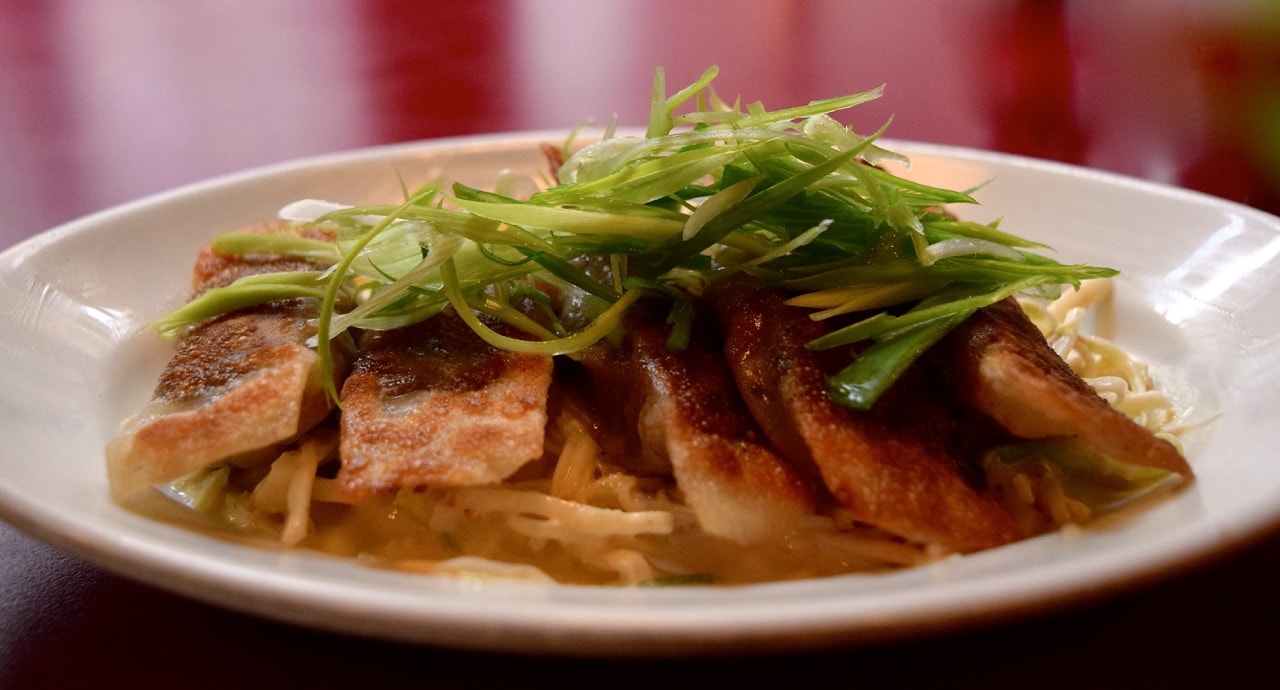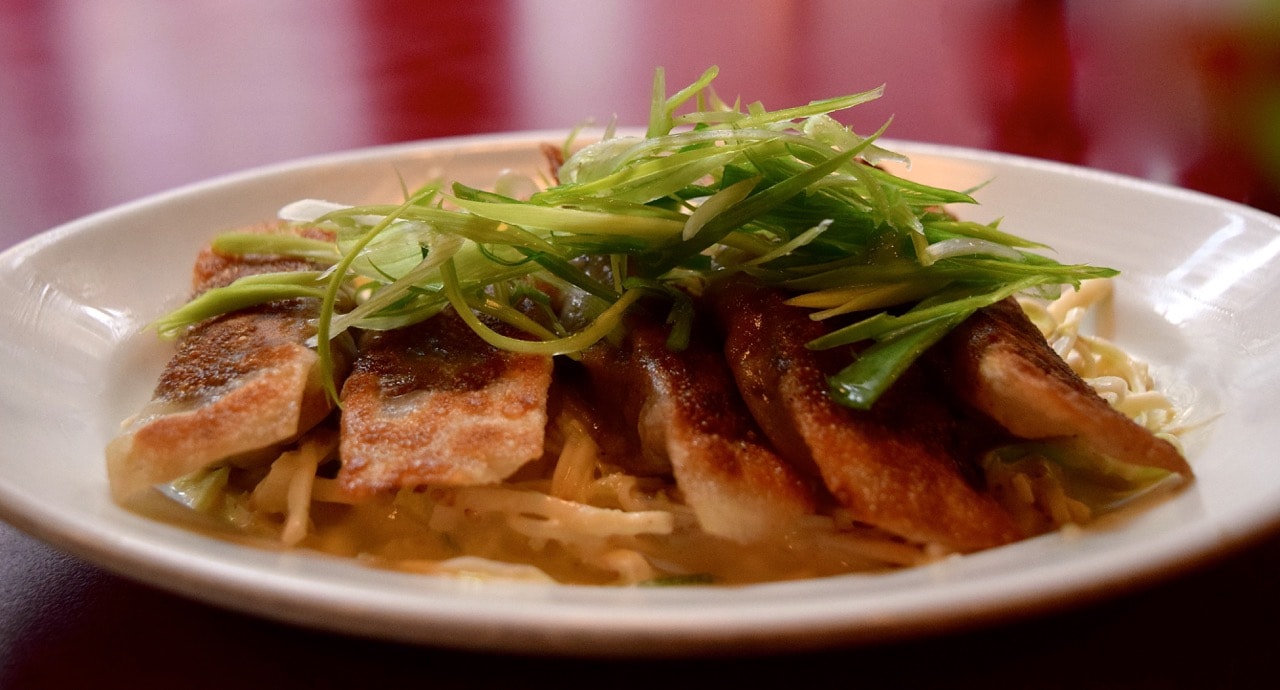 So, what about the main event? The baos…?
There were four to choose from: pork belly, fried chicken, fish tempura and a vegetarian option. Usually I find the bun the least interesting part of a burger, so I wondered how these steamed buns would fare. They looked squishy, almost like a marshmallow, and while they were a little sweet, the texture was chewy. The market fish was complemented by a tamarind, lemongrass and fennel filling, and improved further with a squeeze of the restaurant's special chilli sauce! The chicken was rather stringy (mainly skin it seemed) but the salty batter casing was delicious. As with burger buns, I felt like the glossy baos were merely a vessel to hold the exciting fillings, as opposed to a standalone highlight.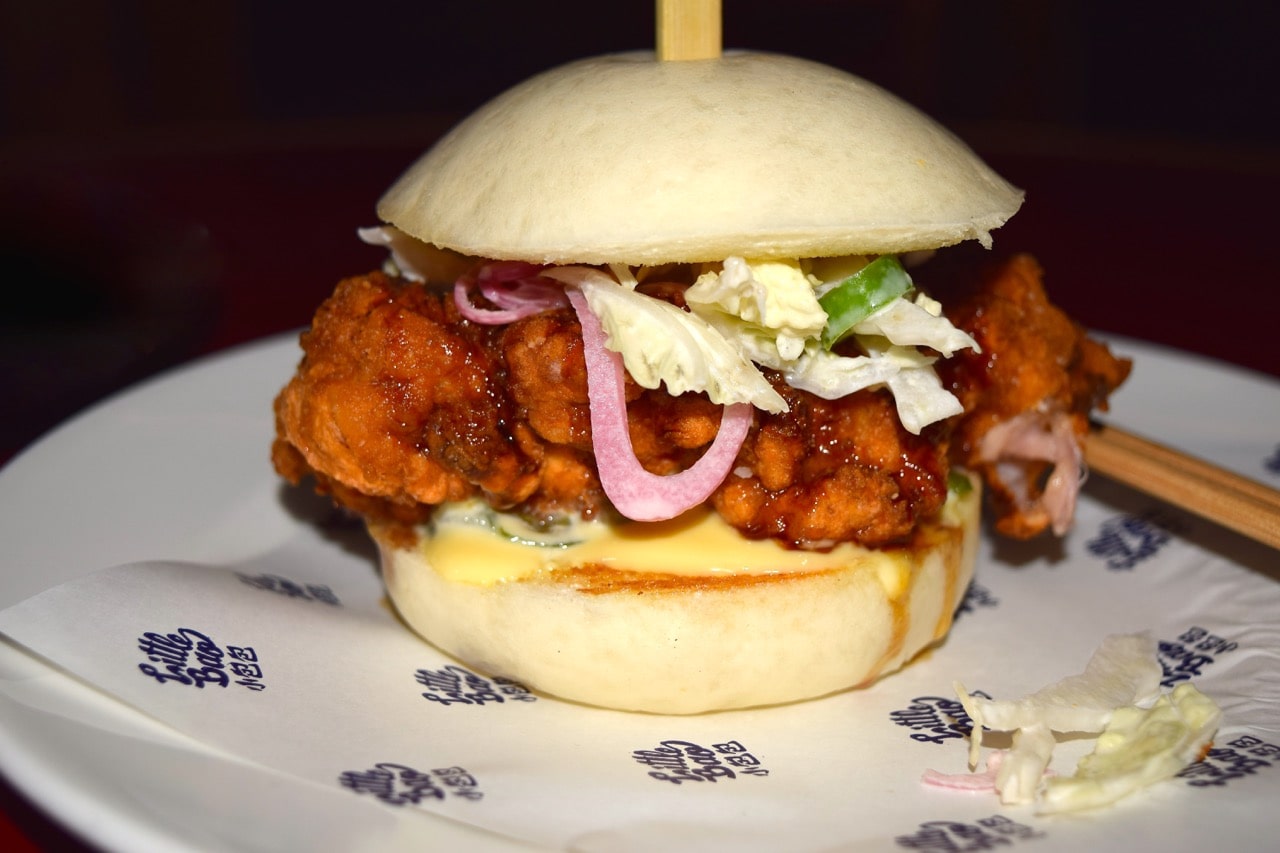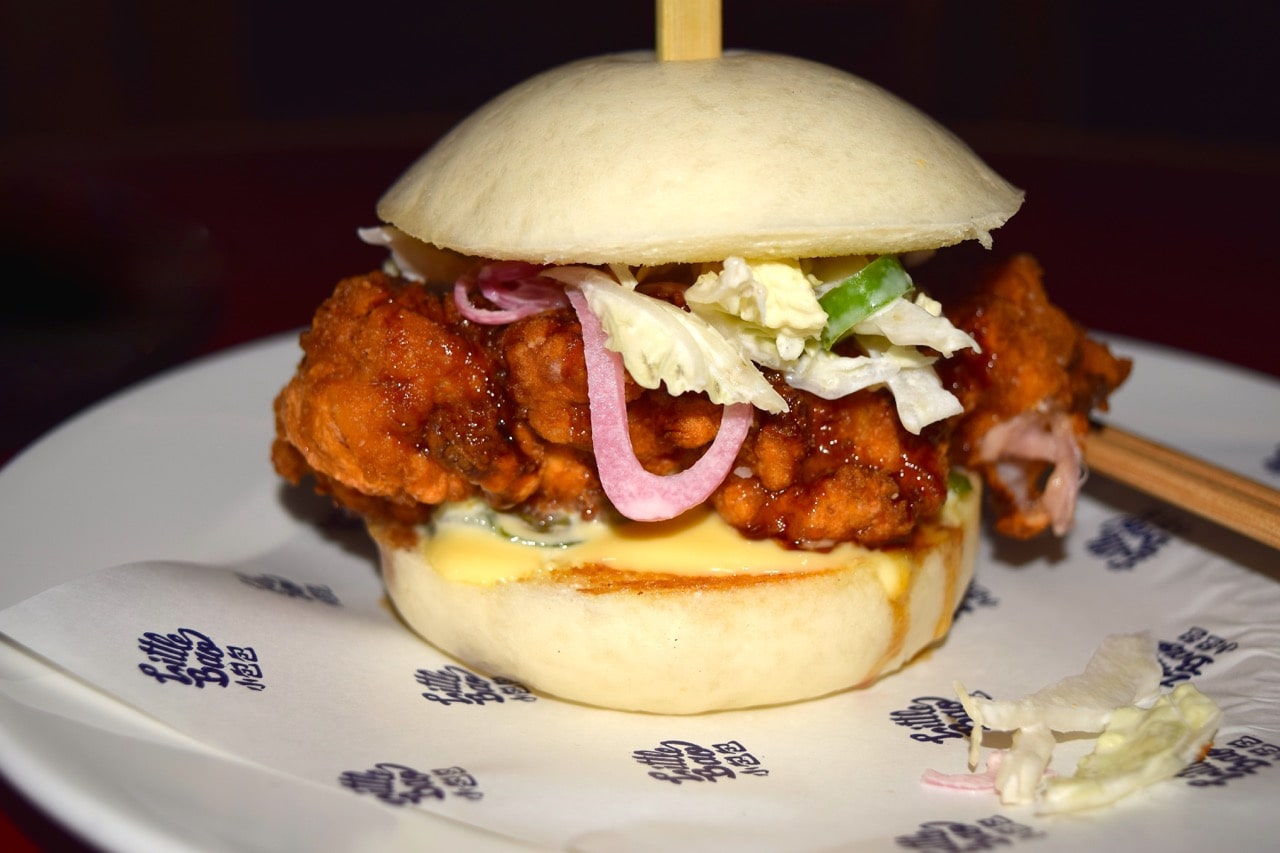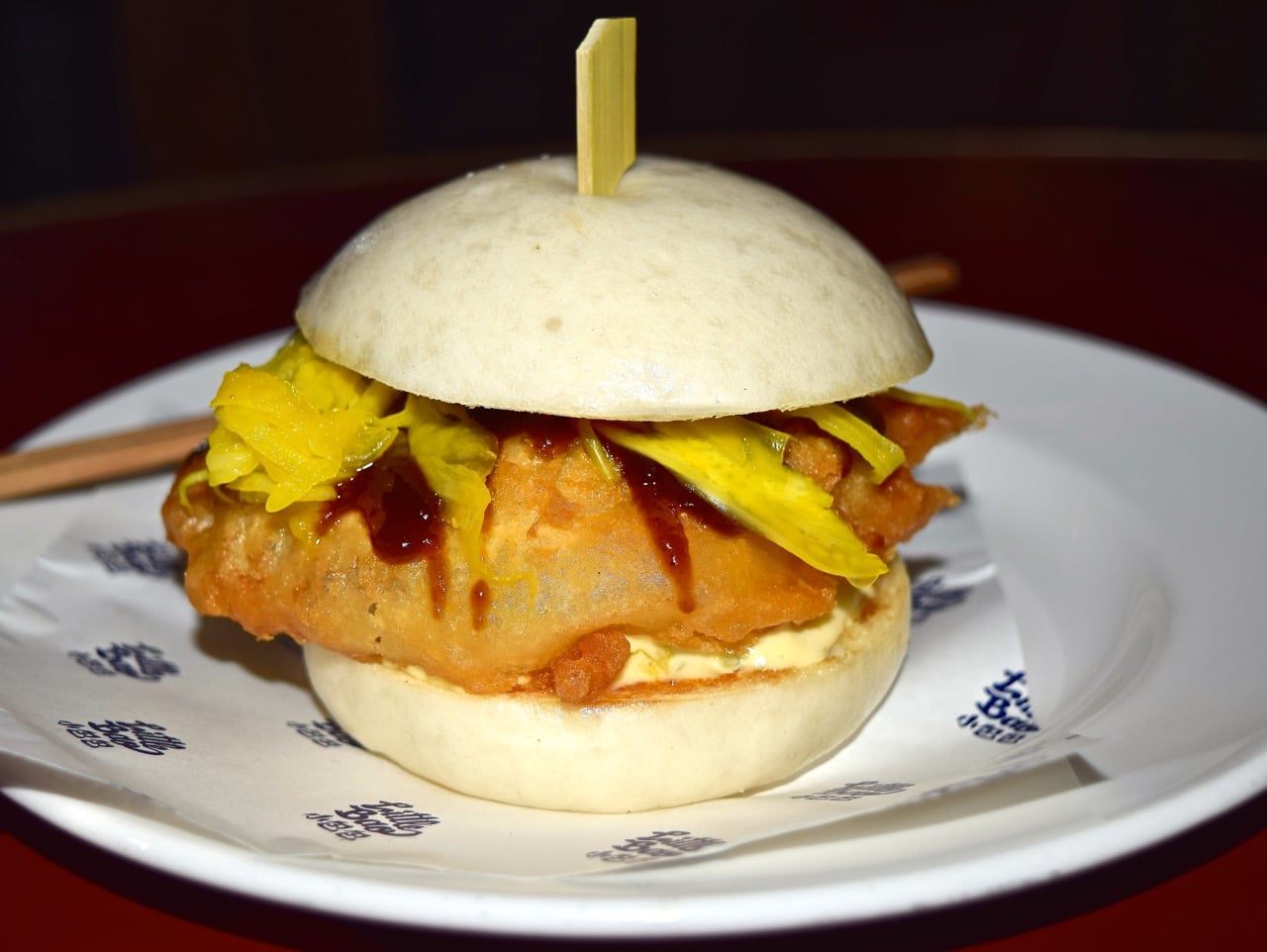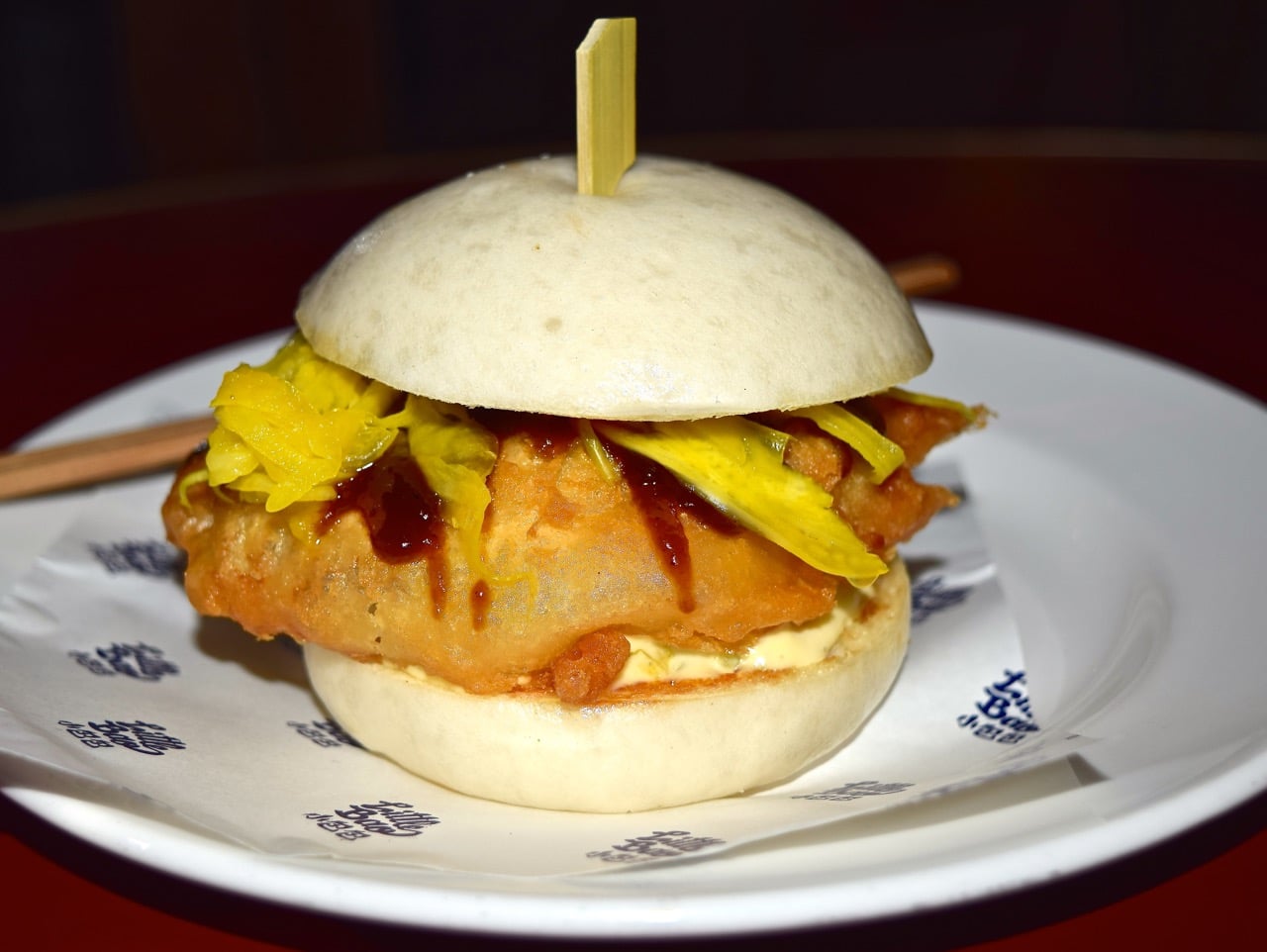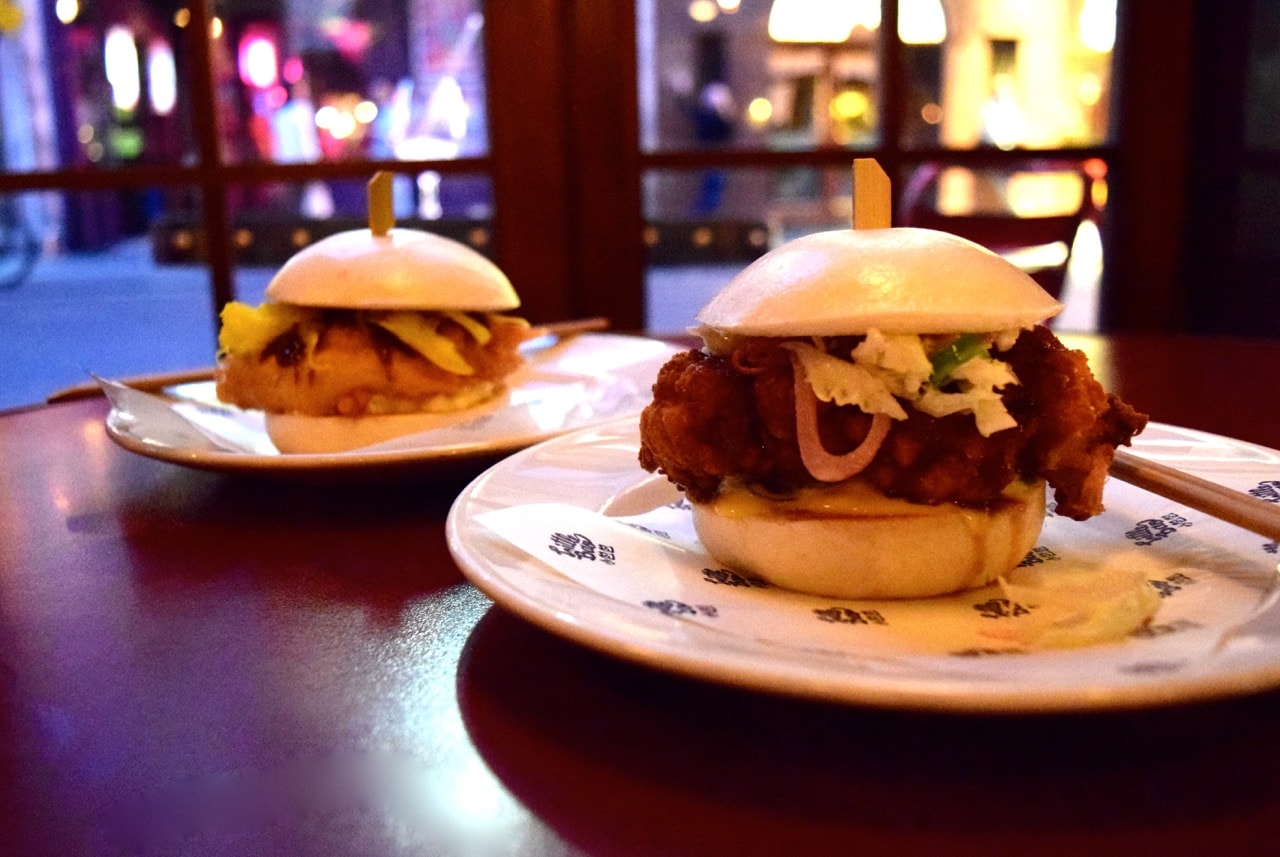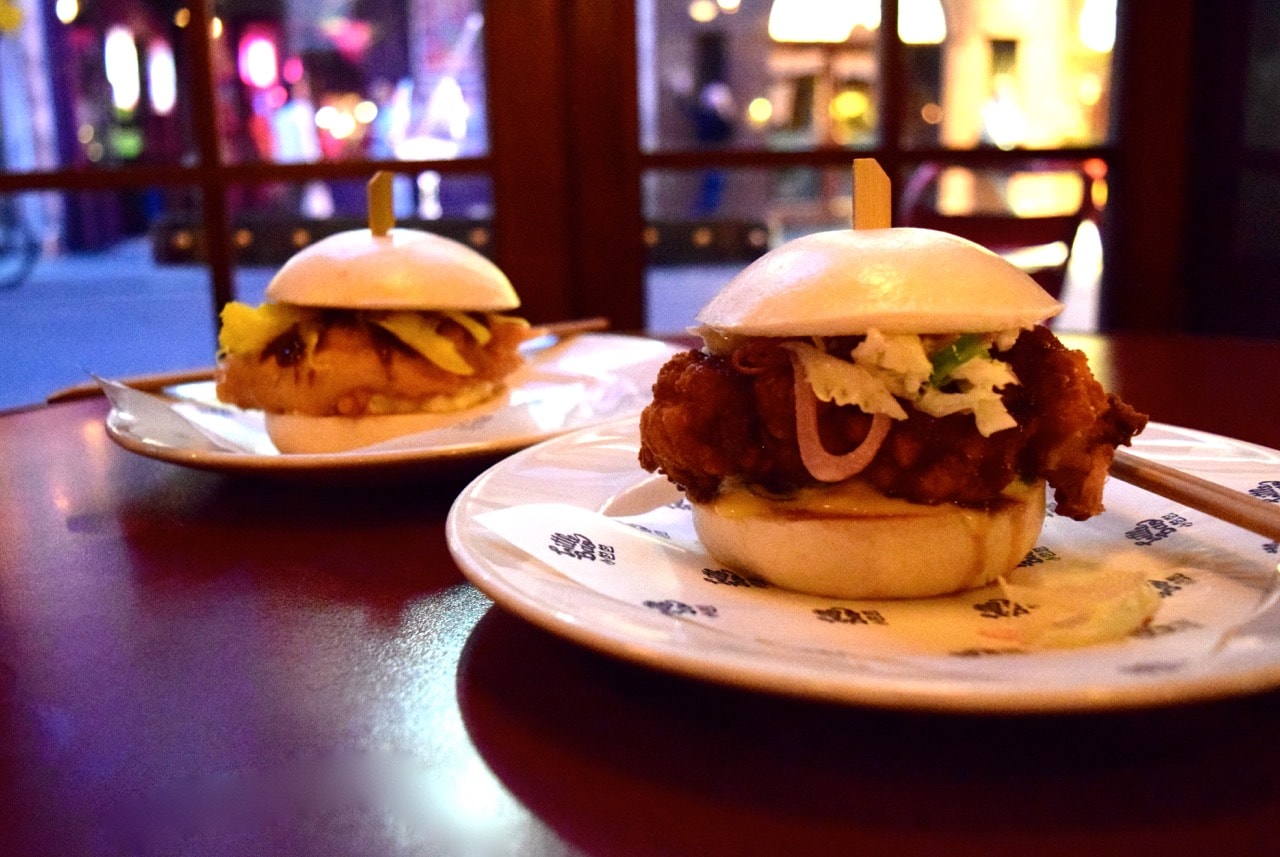 They didn't end at the main course. To finish we tucked into miniature fried baos with salted caramel ice cream. These were more like fresh doughnuts – warm, crisp and doughy. They tasted delicious with the ice cream and sticky caramel sauce.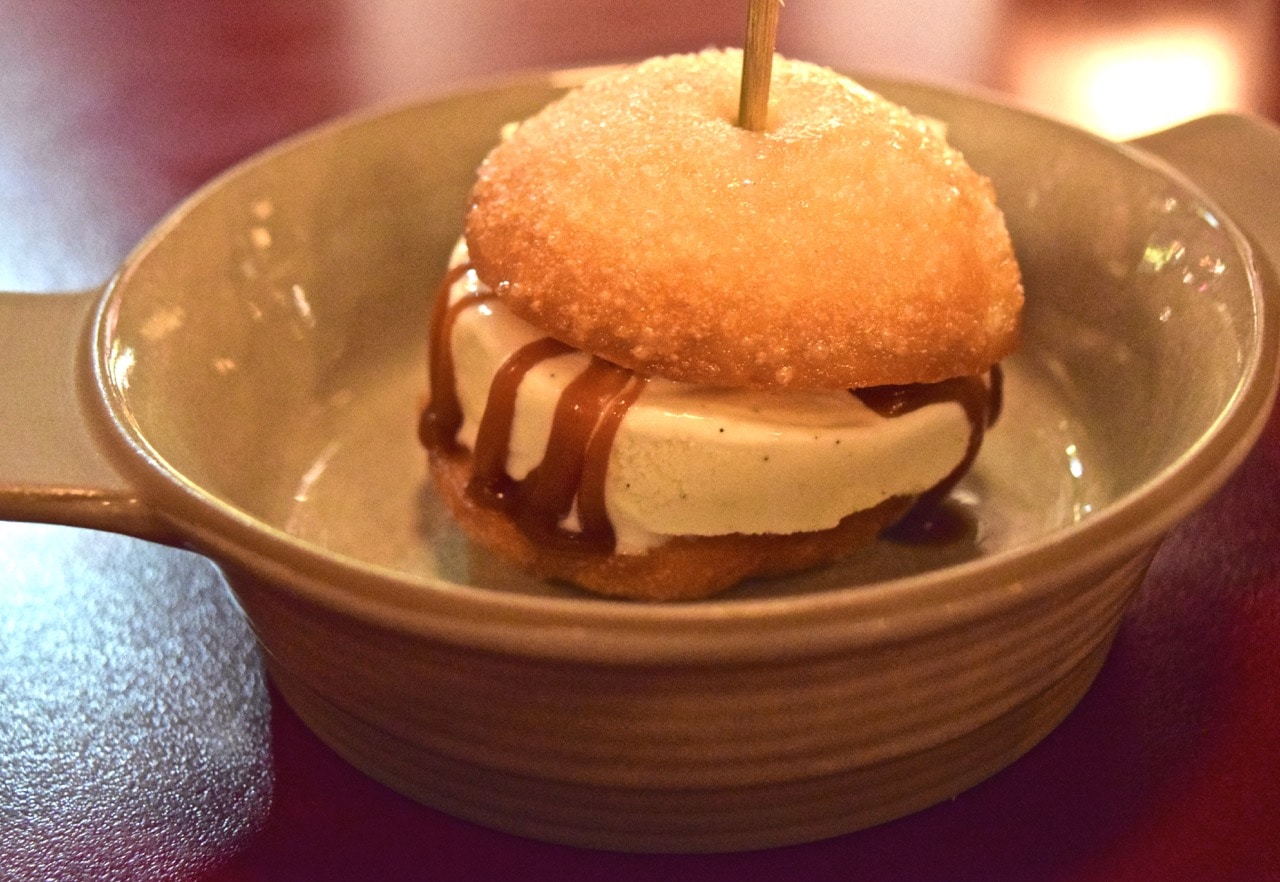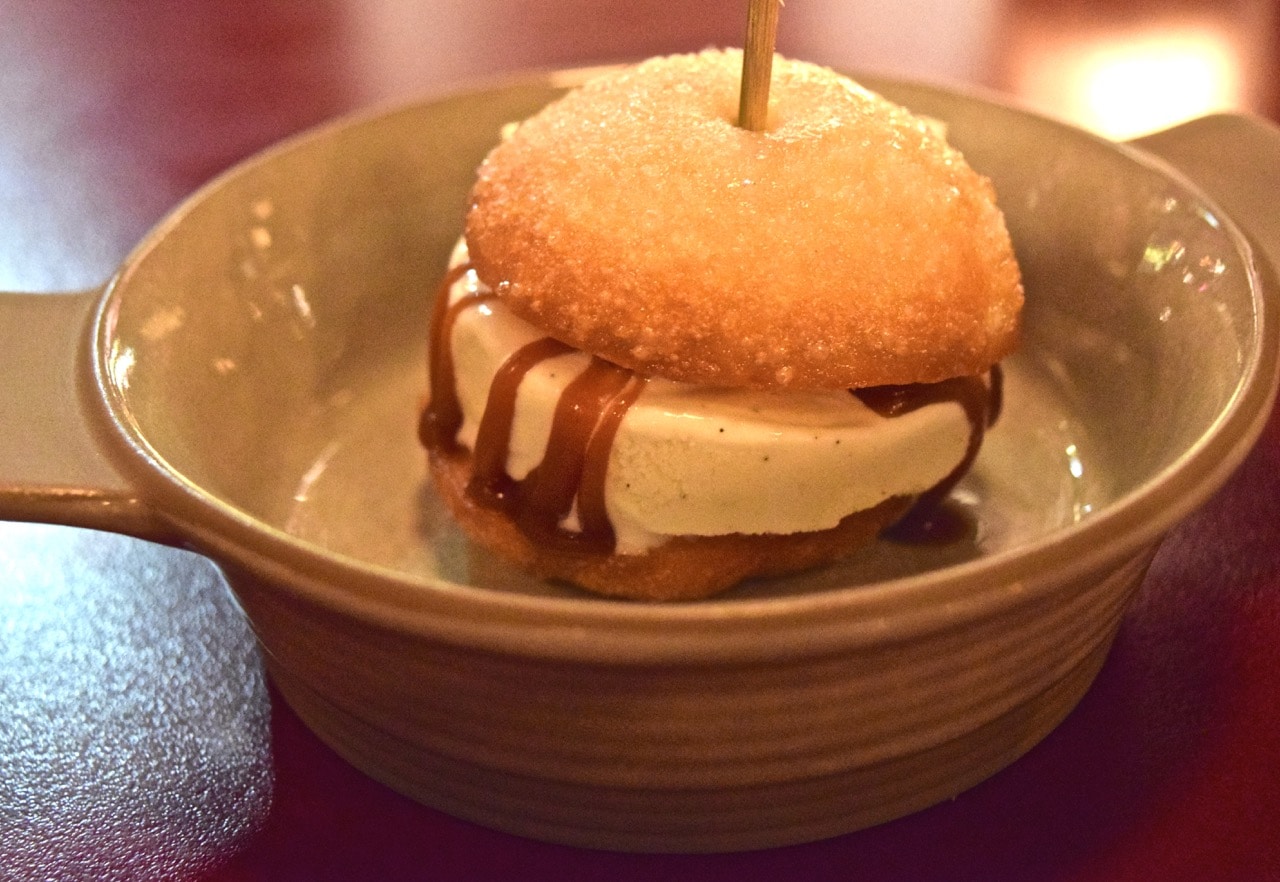 This pop up is only here until September 13th, so go bao-for it's too late!
Find out more about Little Bao at Soho kitchen and Bar here. This post was originally written for Huffington Post.