The most exciting new festival to hit the capital – Lumiere London has attracted big crowds wanting to see London's light festival.
Top artists from around the world were tasked with illuminating the city's most iconic streets and landmarks with a mix of 3D projections, interactive installations and illuminated art works.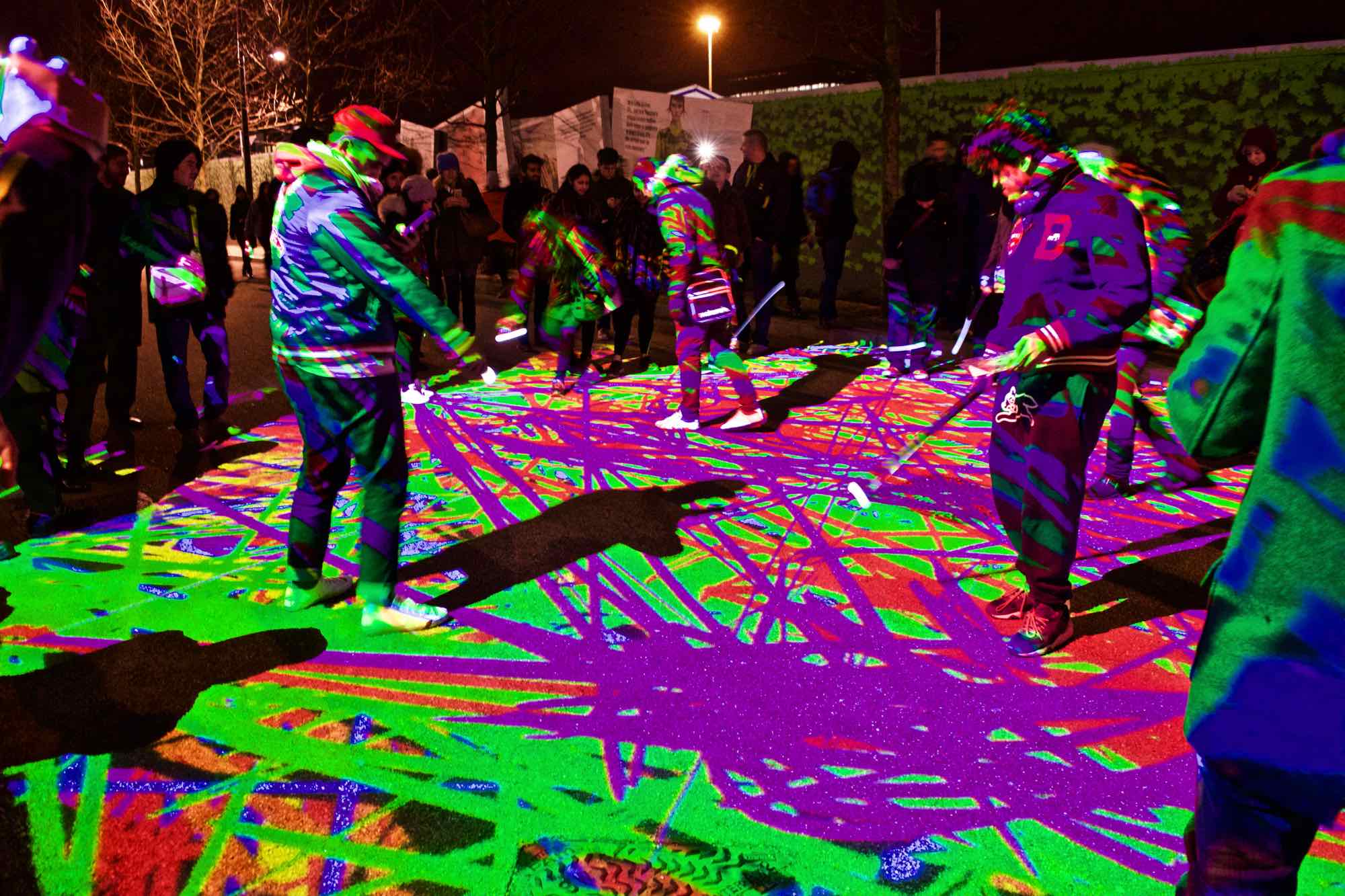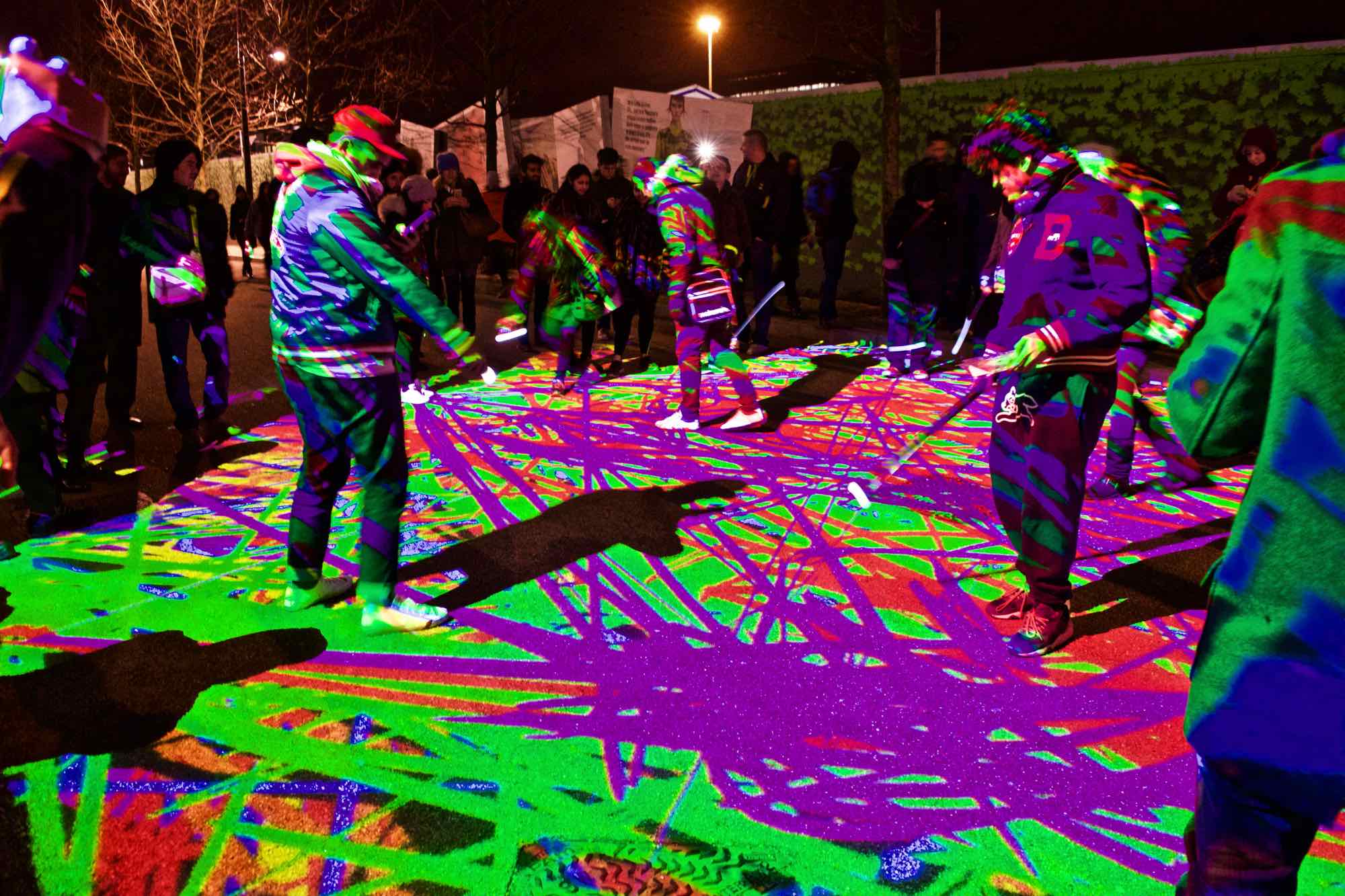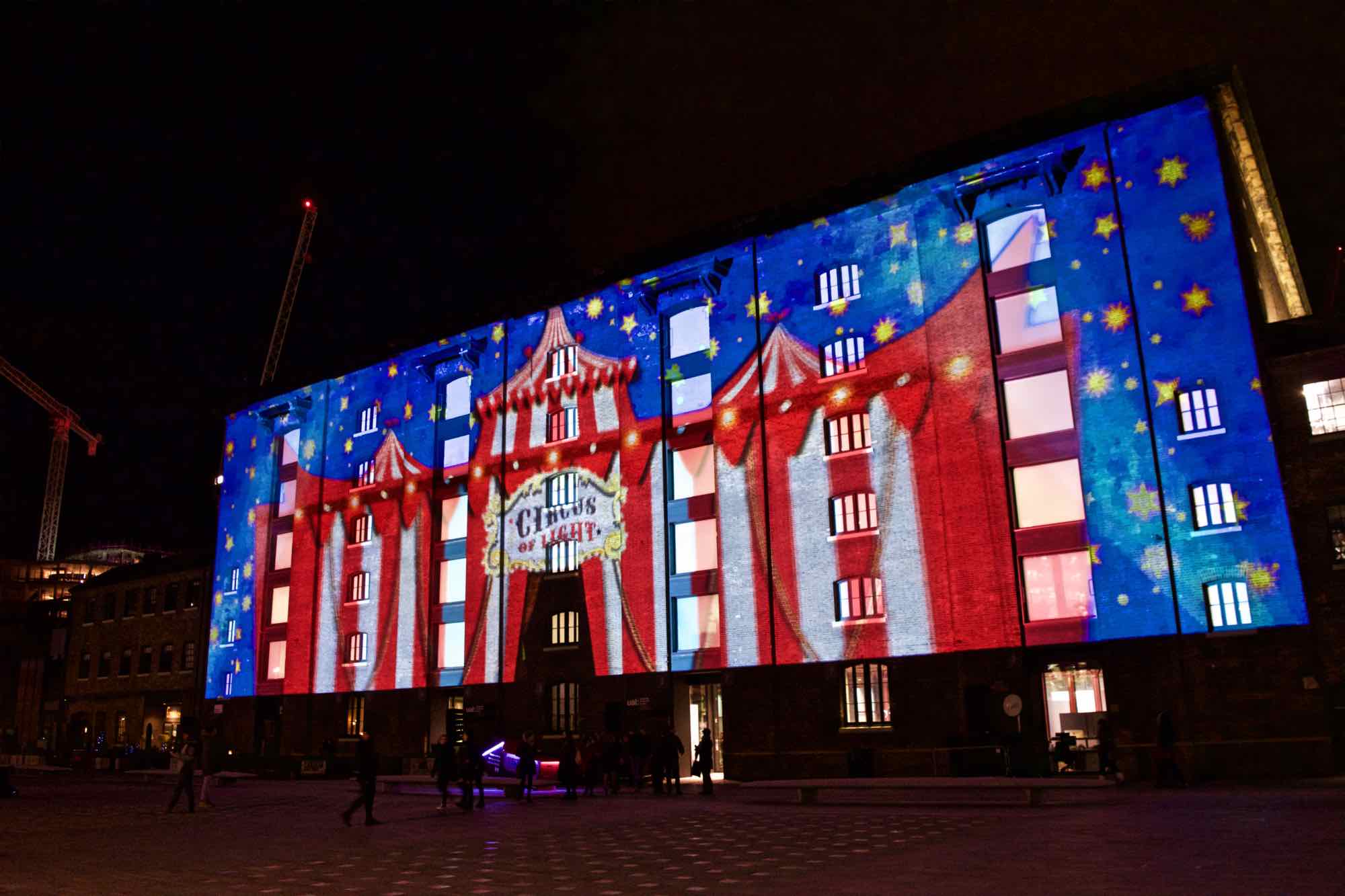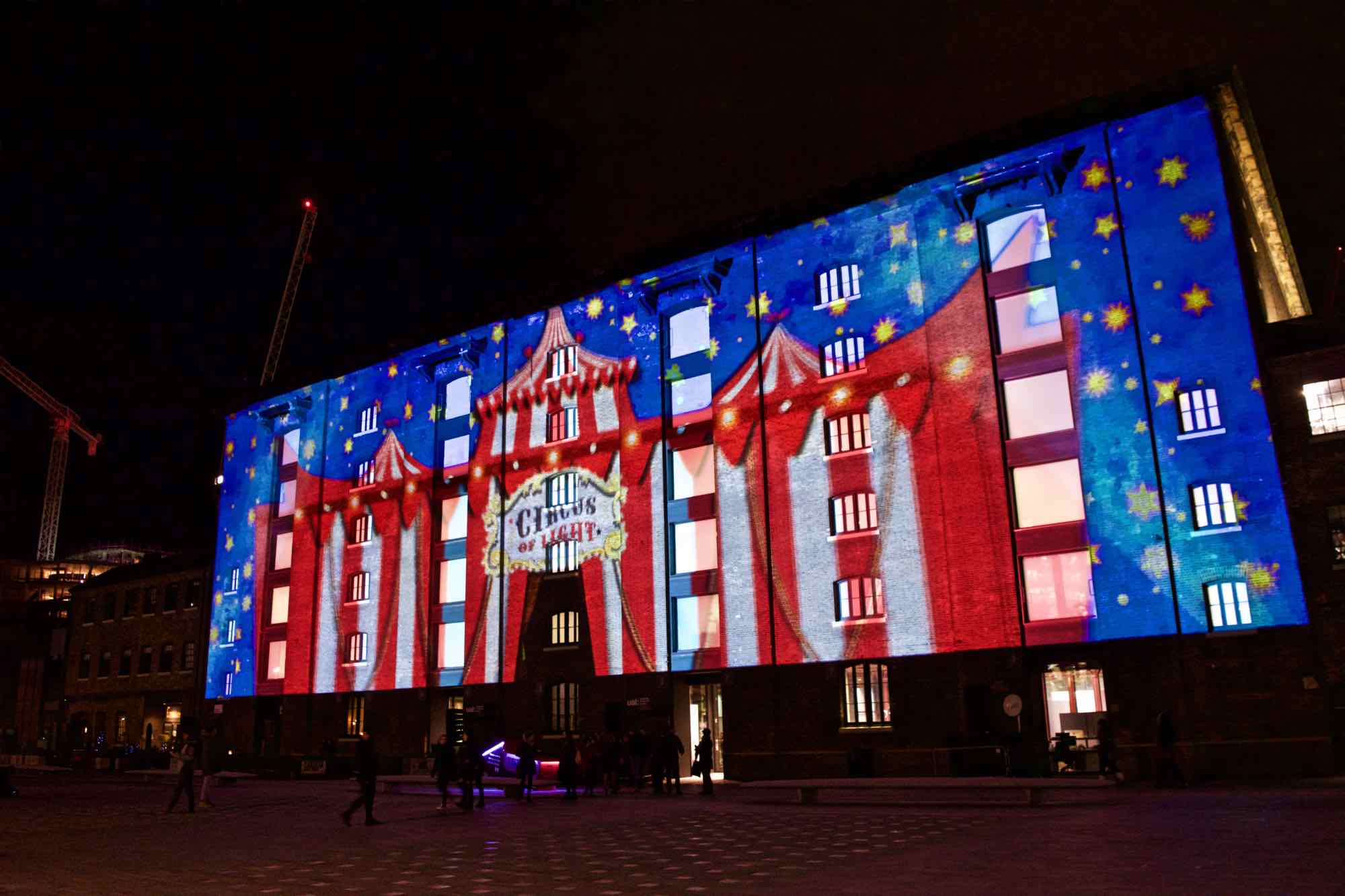 Thousands of Londoners and tourists alike braved the freezing January temperatures, in the hope that the neon glow would warm them up!
Installations at Lumiere London in King's Cross included a projection of a giant circus on Central Saint Martin's College of Art, light up divers making a splash in the outdoor pond area, and an interactive light graffiti installations where you could literally paint the floor with light.
If you're planning a trip this week, my tips would be to wrap up very warm, plan your route, arrive as soon as it gets dark (some of the installations I saw were already switched on well before 6pm) or stay until after 10pm when it's a little quieter. Plus, don't worry as there are plenty of restaurants and bars around King's Cross to dive into for a break from the cold (Caravan, Grain Store, German Gymnasium to name a few).
For now, here's a gallery of Lumiere London in King's Cross…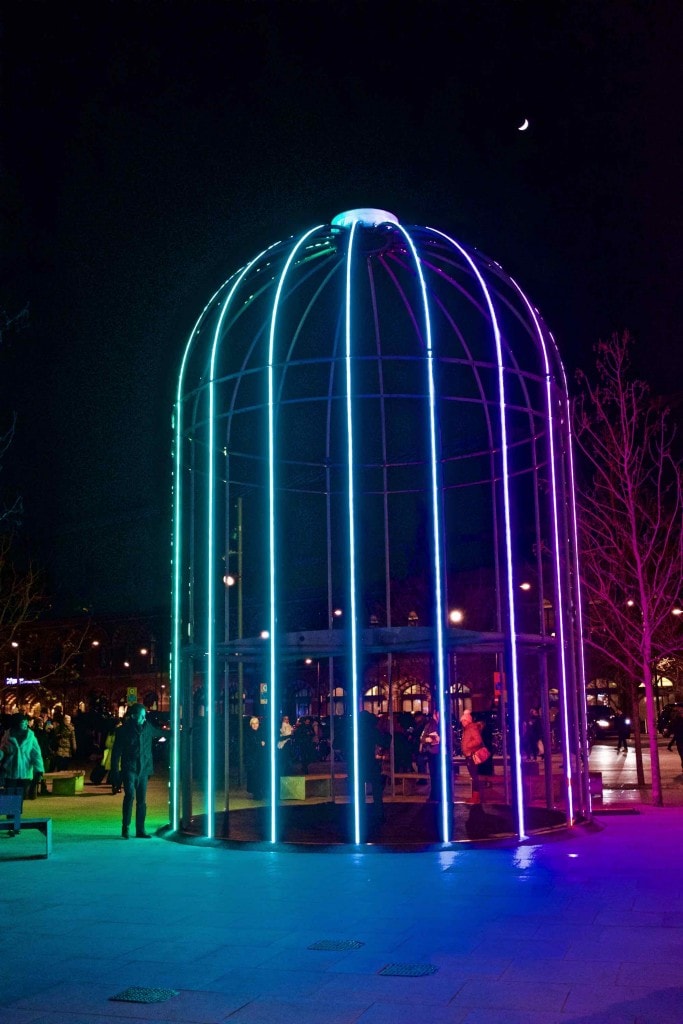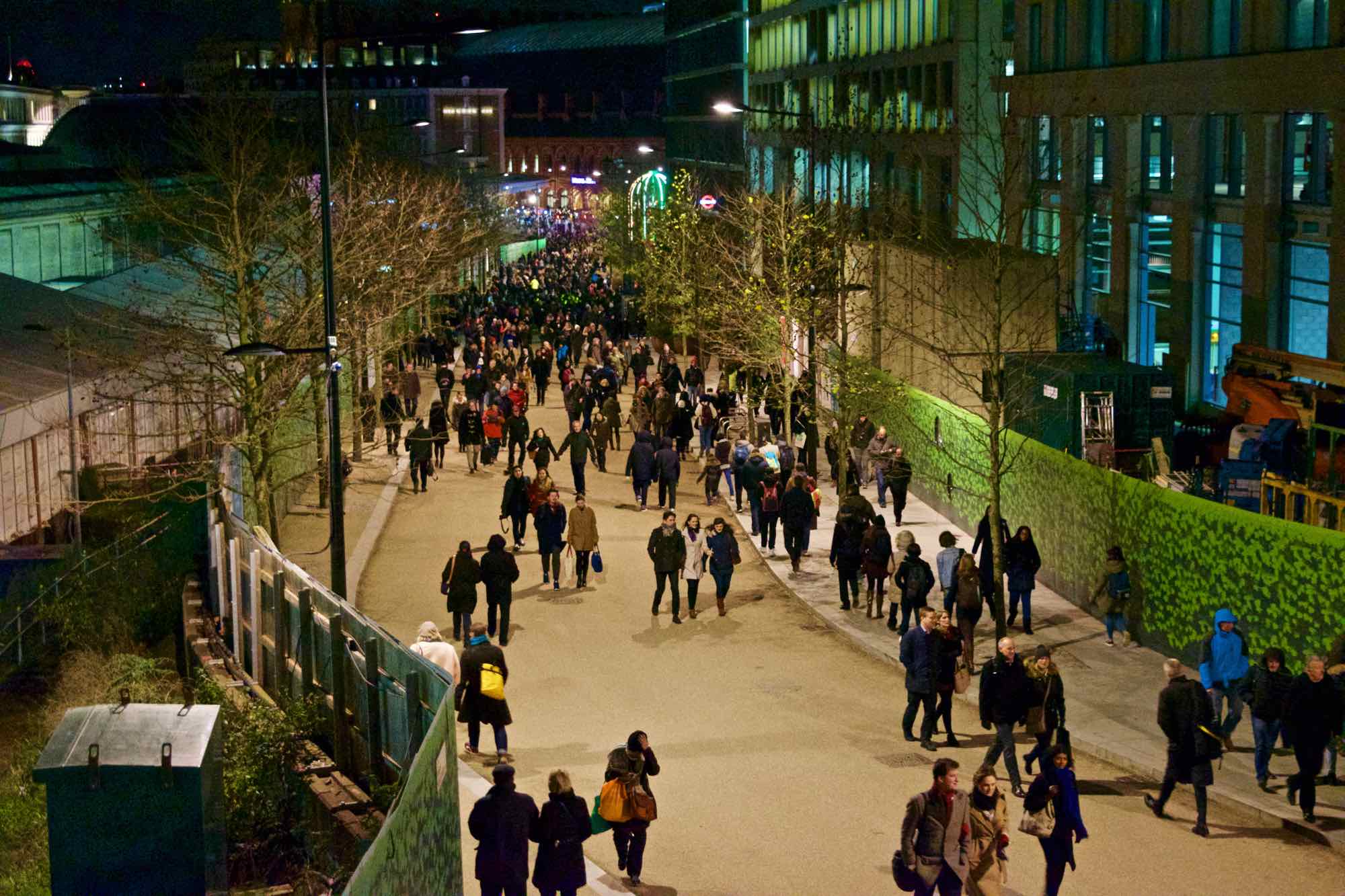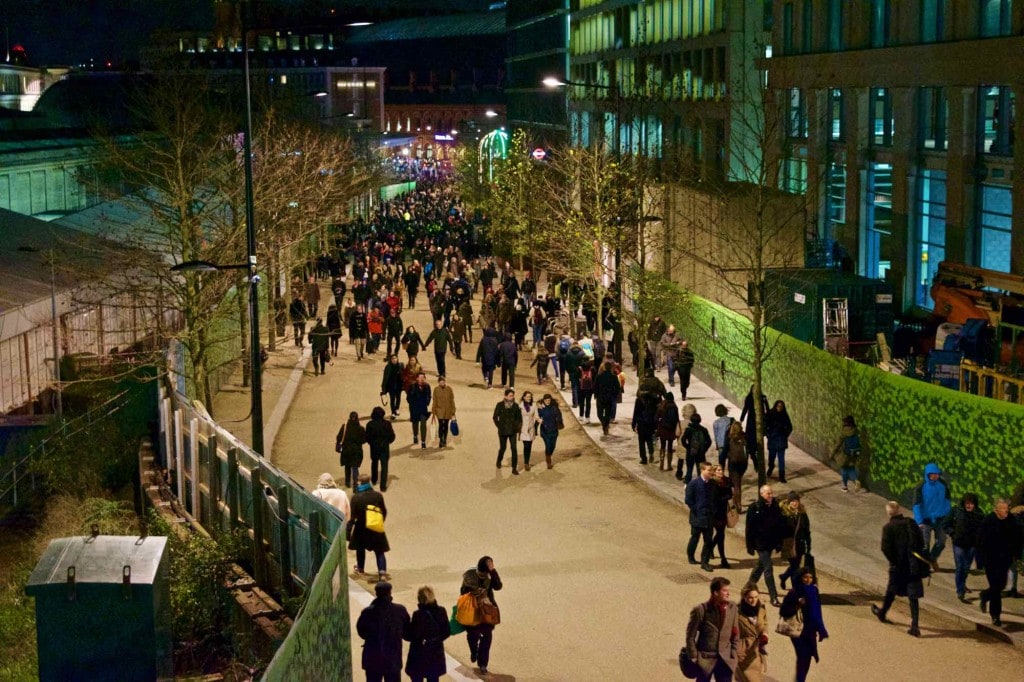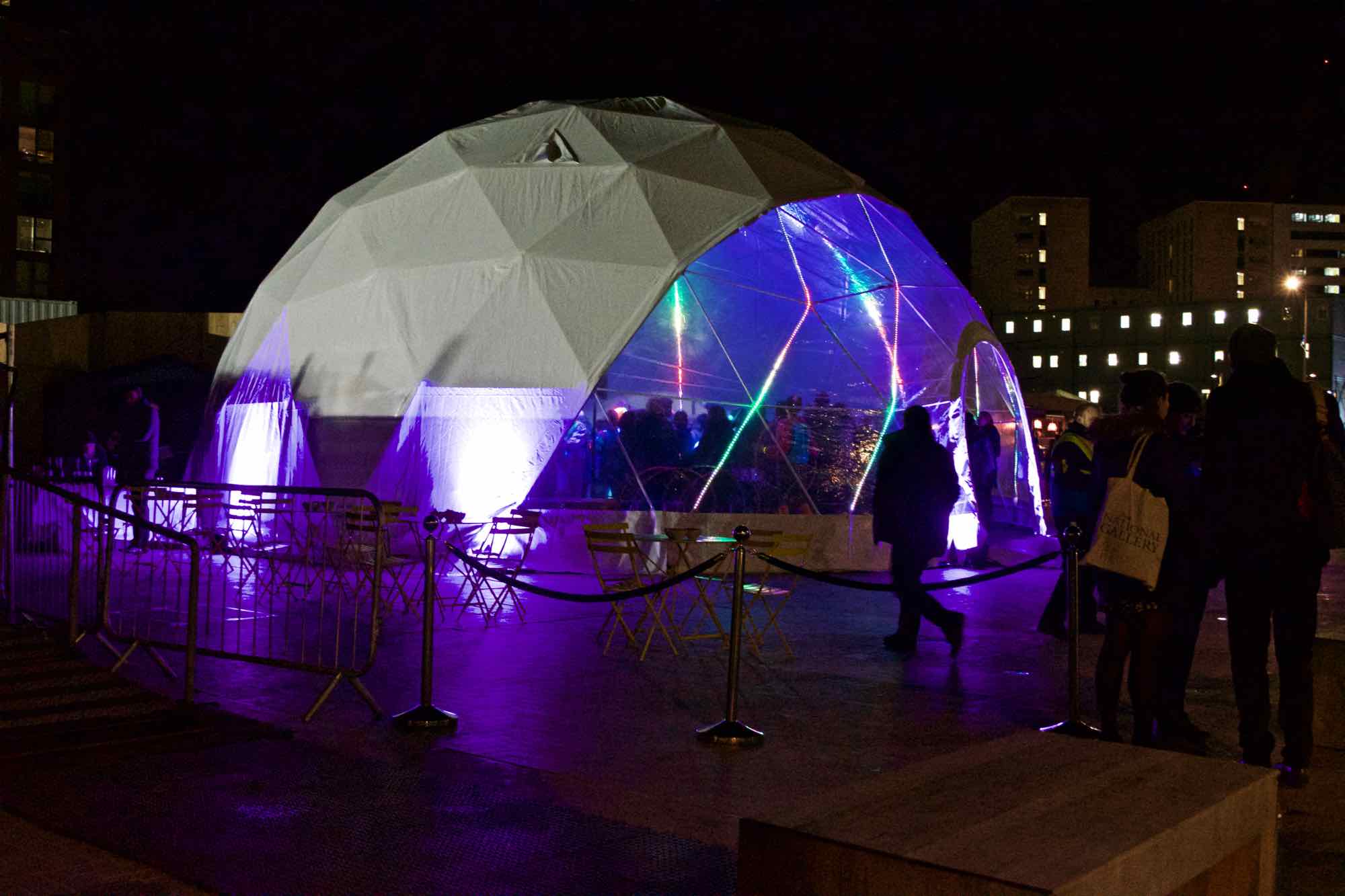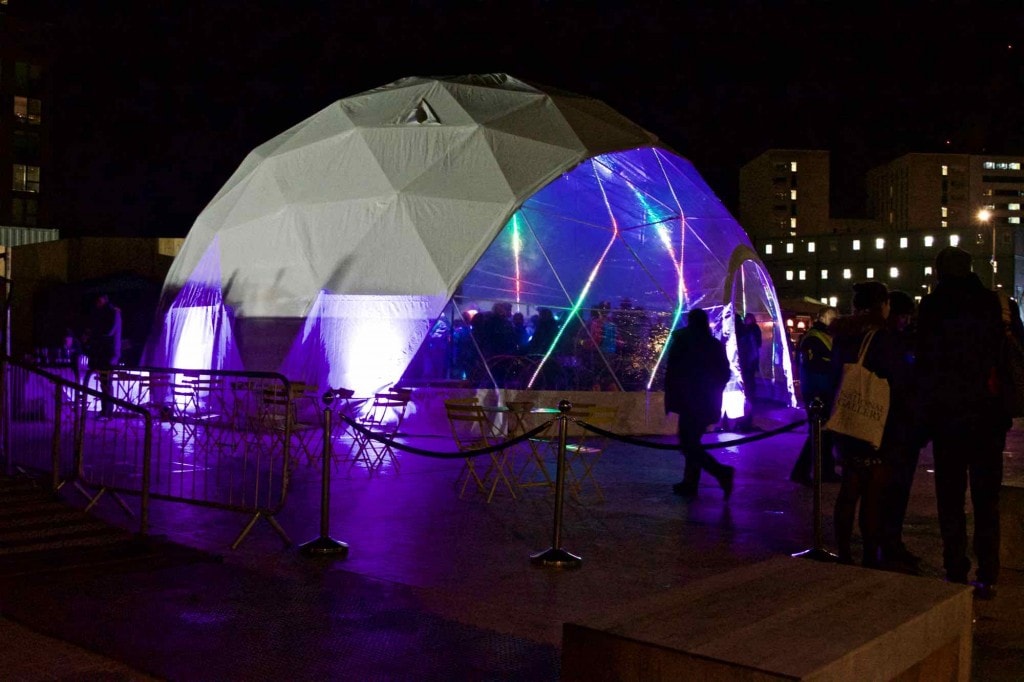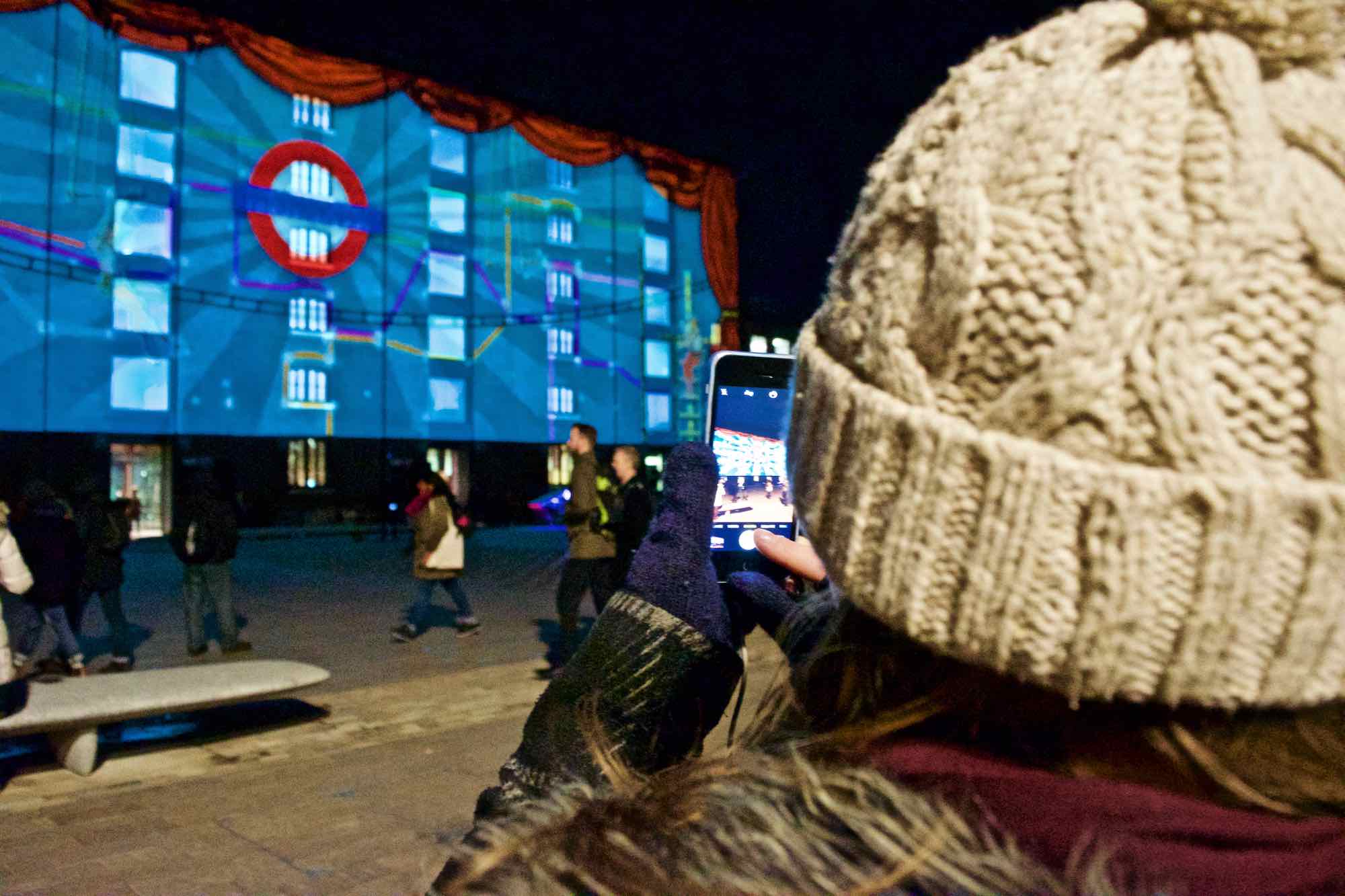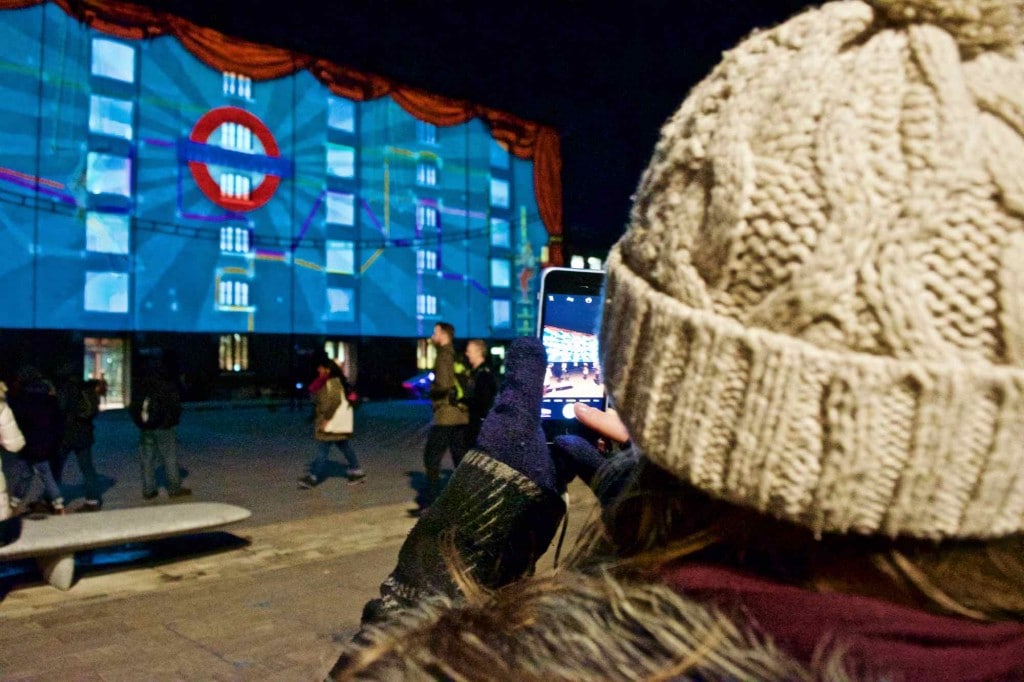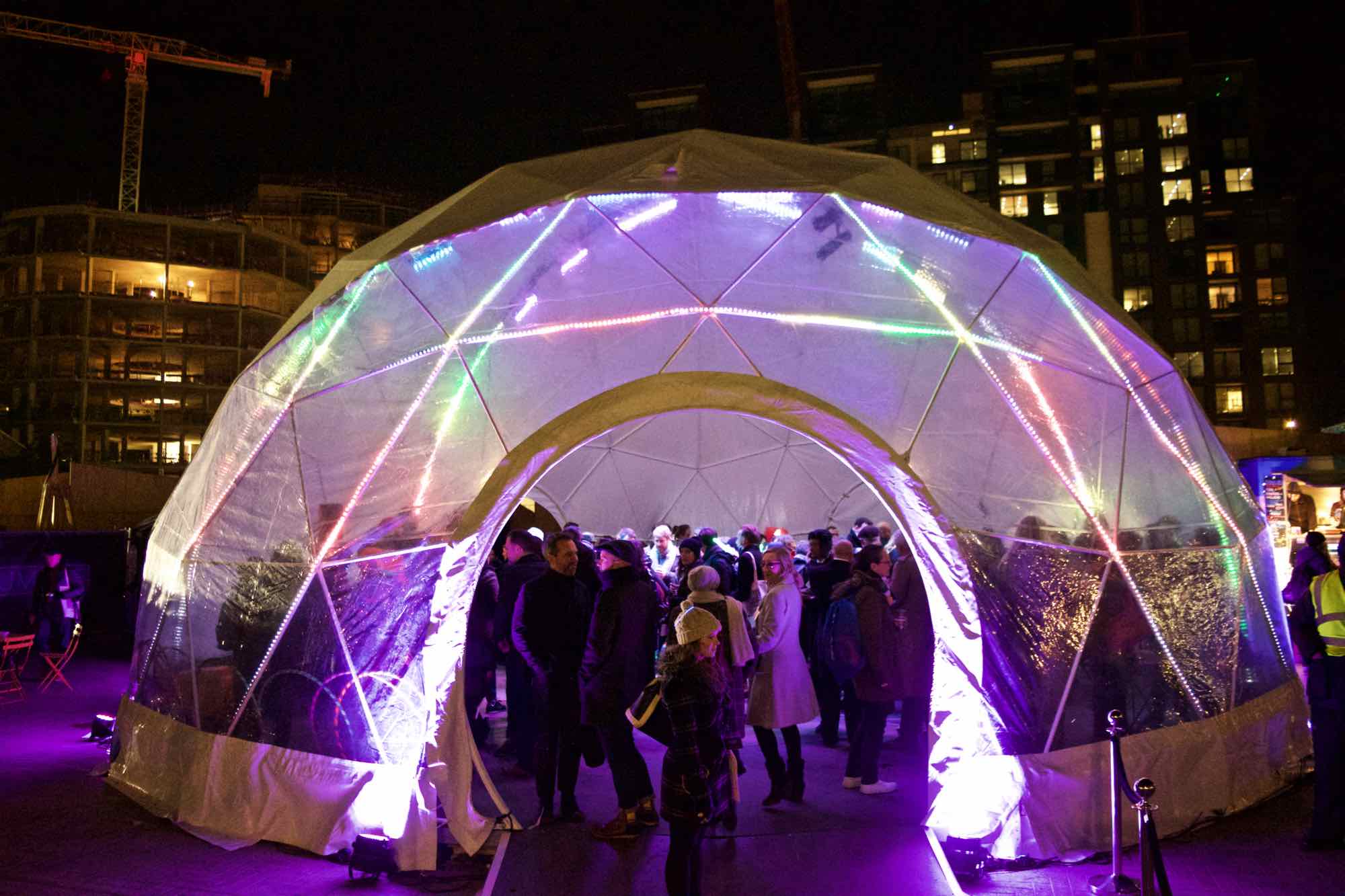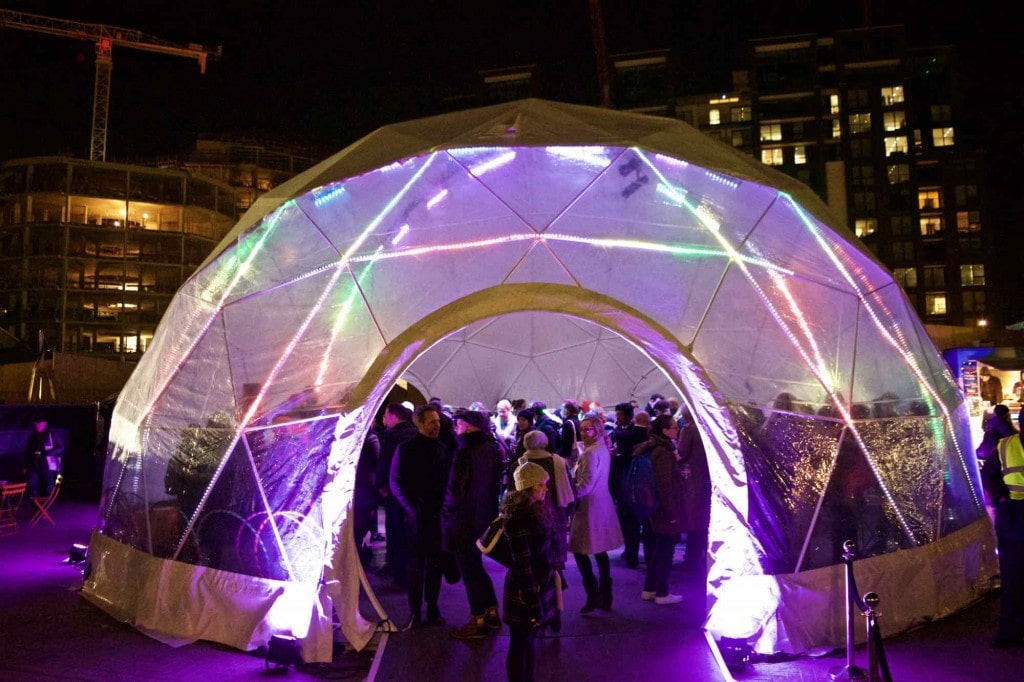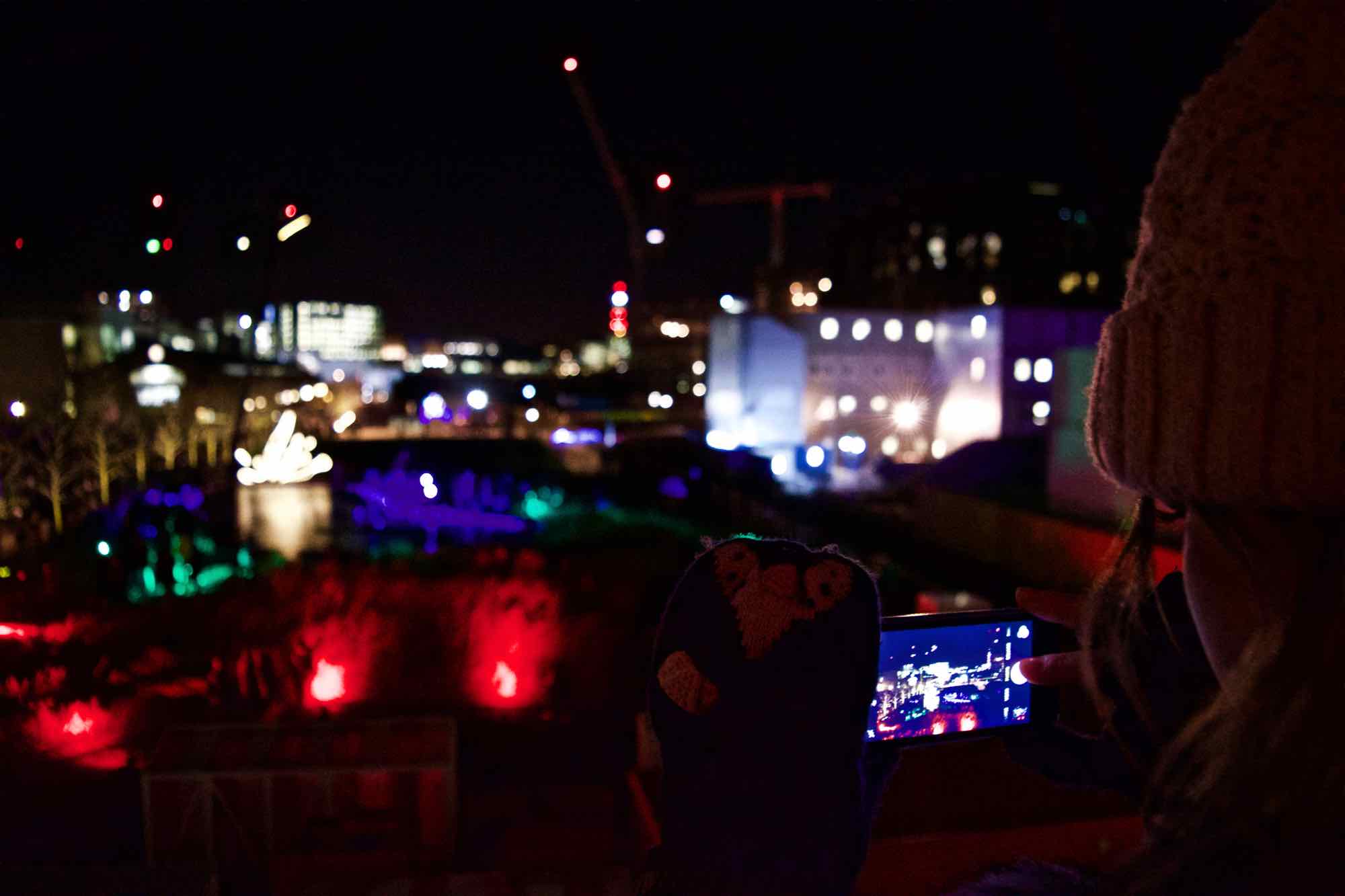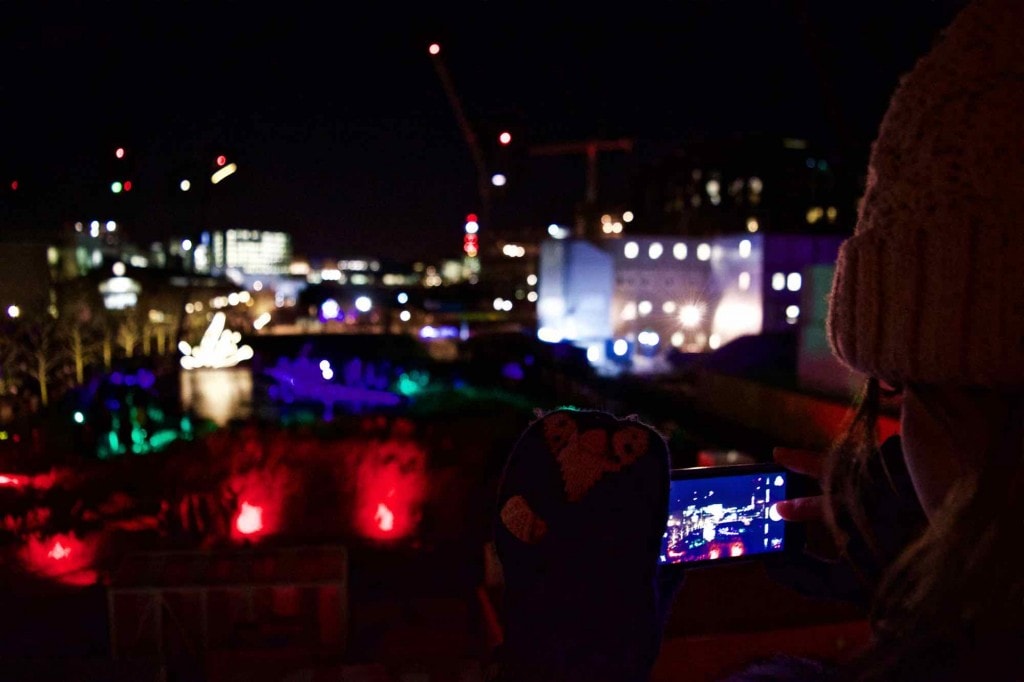 Lumiere London – Part 2
After spending Thursday night enjoying Lumiere London in King's Cross, I was excited for night two in Central London.
With promises of neon dogs, magical gardens and strange shark-like creatures flying down Regent Street, I couldn't wait to see what it was all about!
Installations have been spread around the centre of the capital with some at Piccadilly, Trafalgar Square, Oxford Circus and beyond. It was another chilly night outdoors… but thankfully, well worth it.
Here's a round up of Lumiere London in Central London…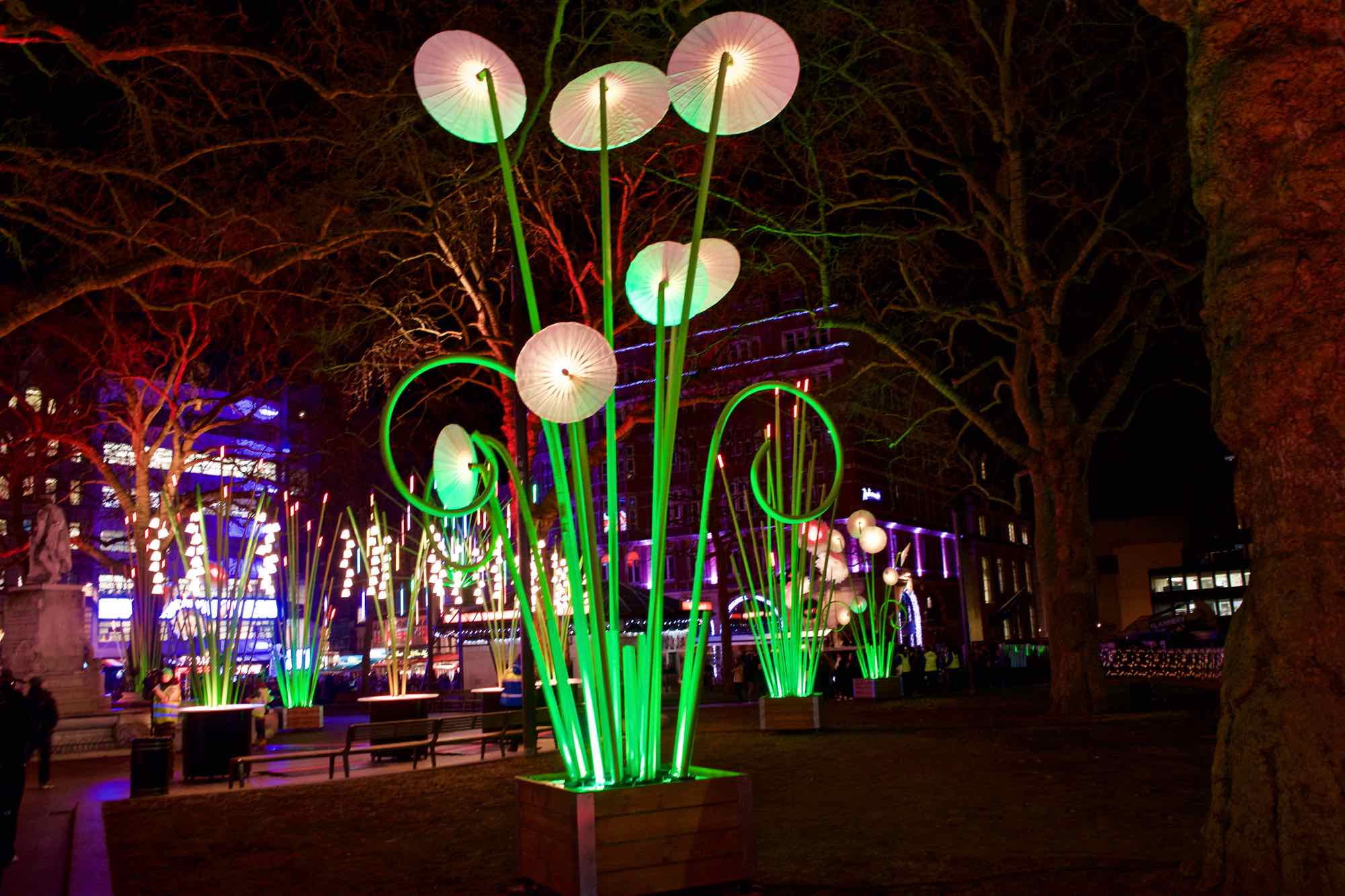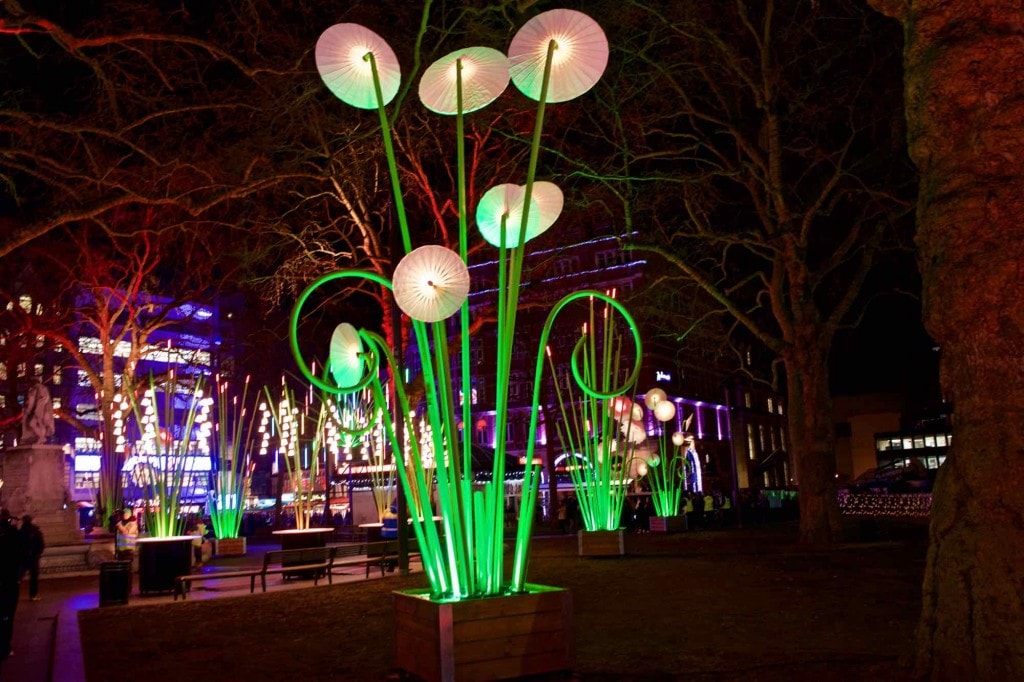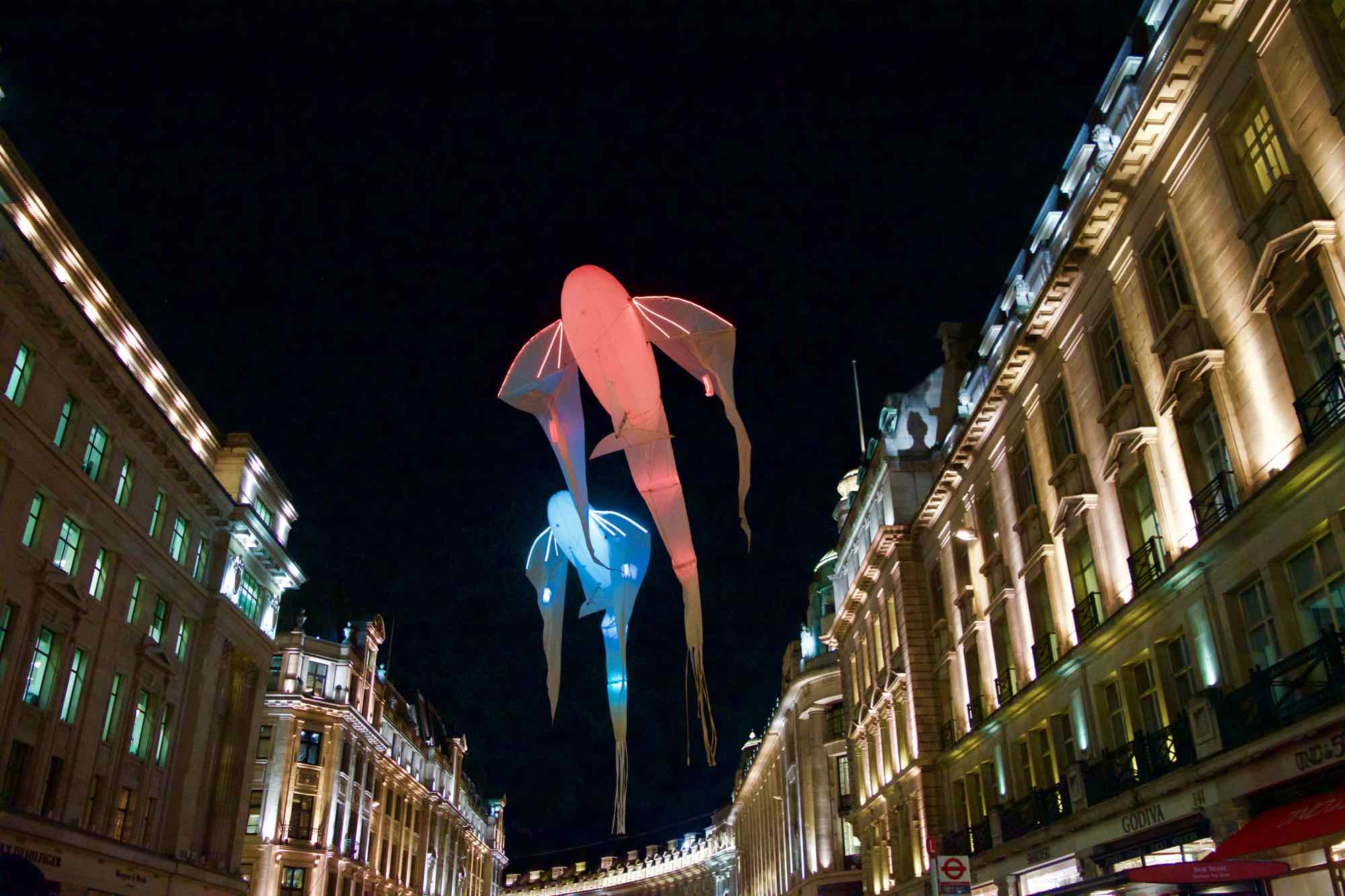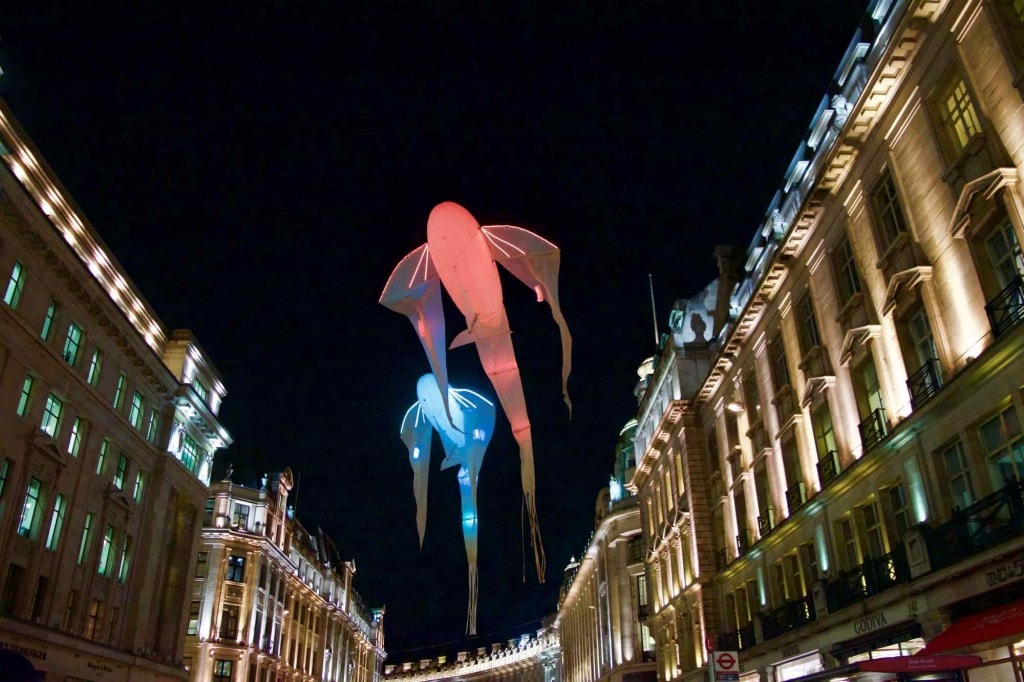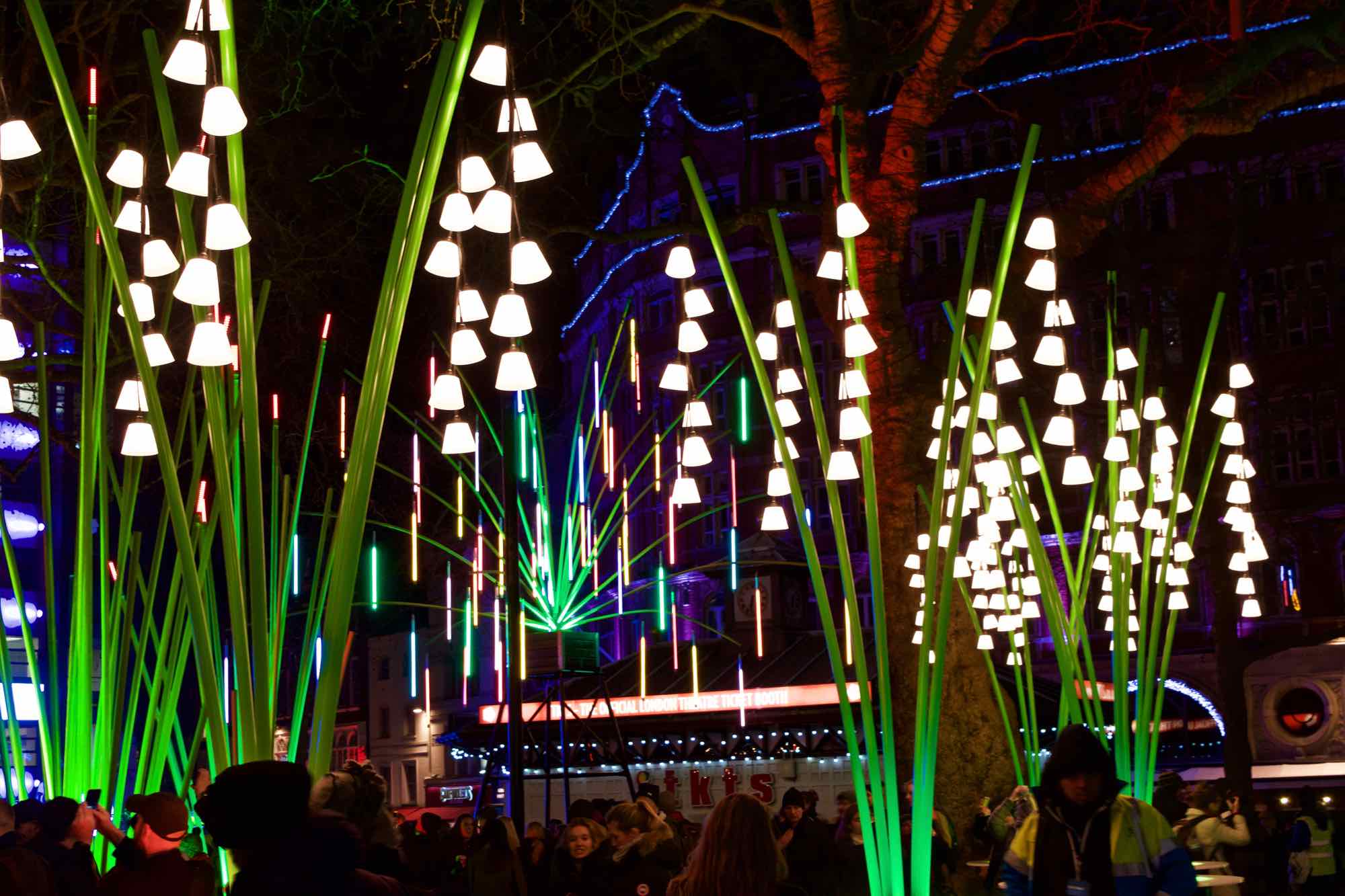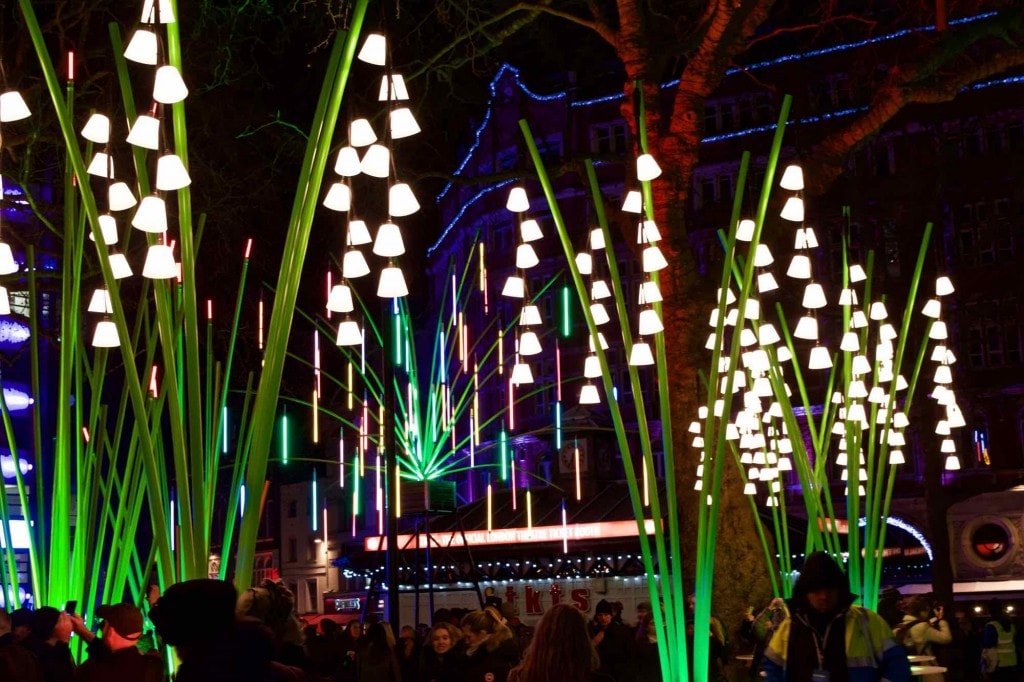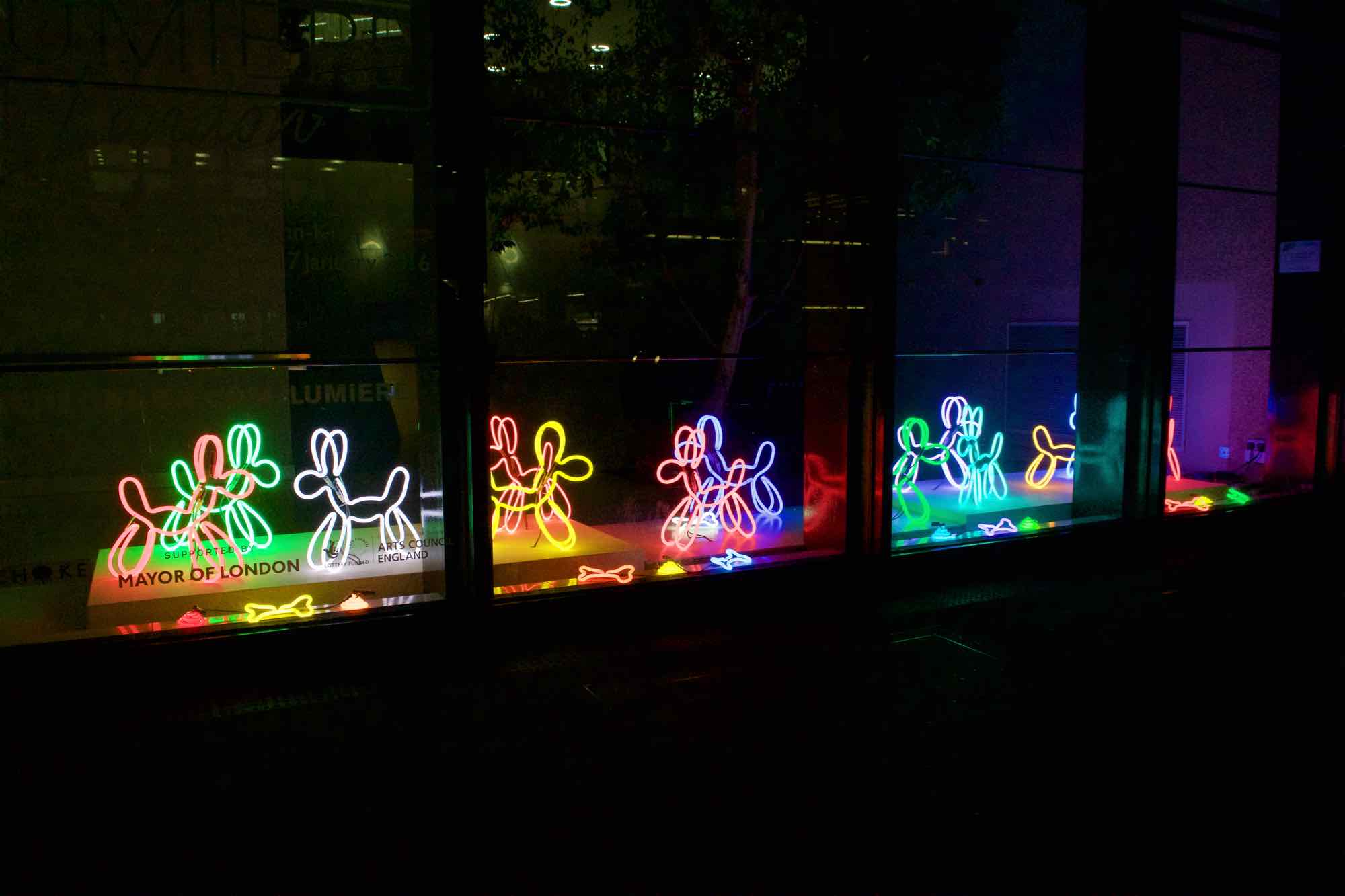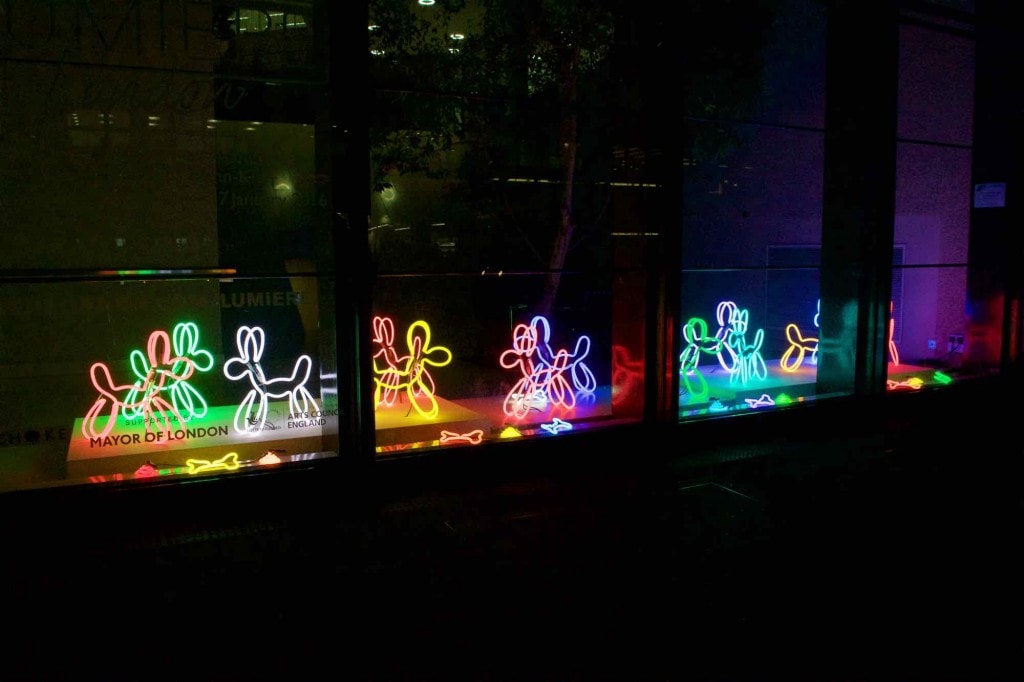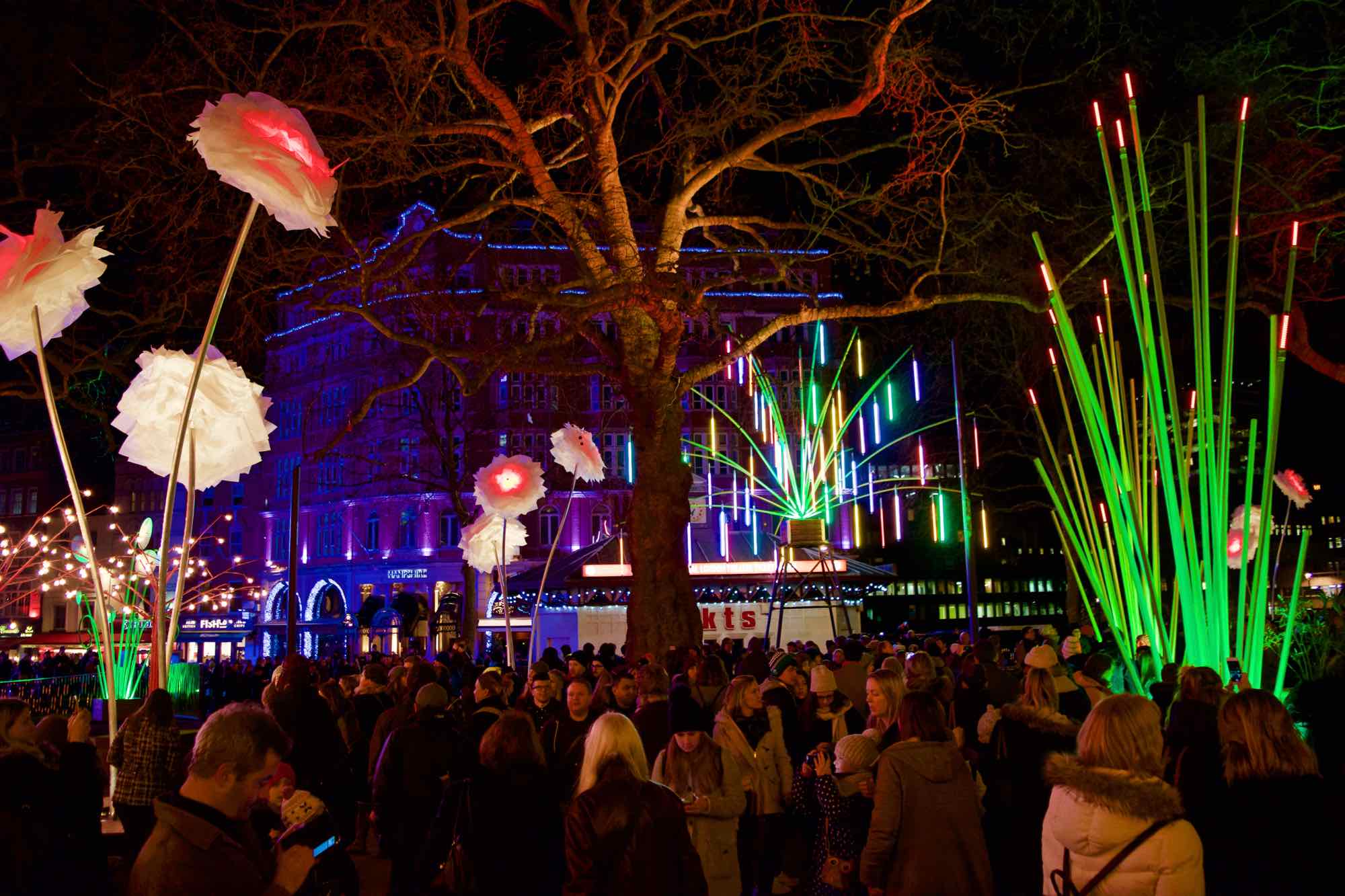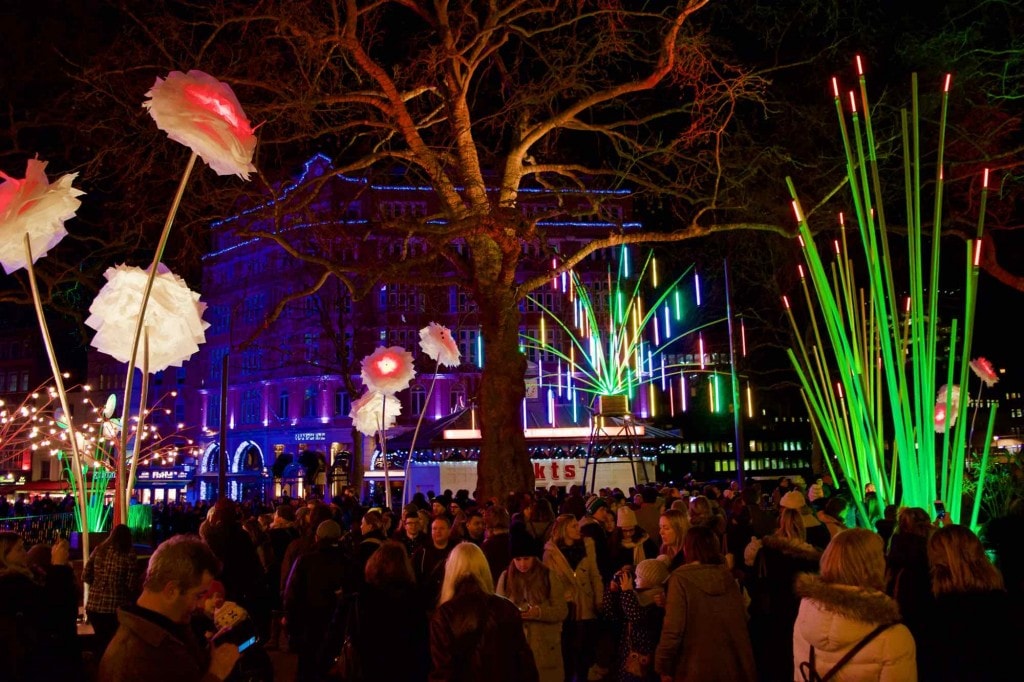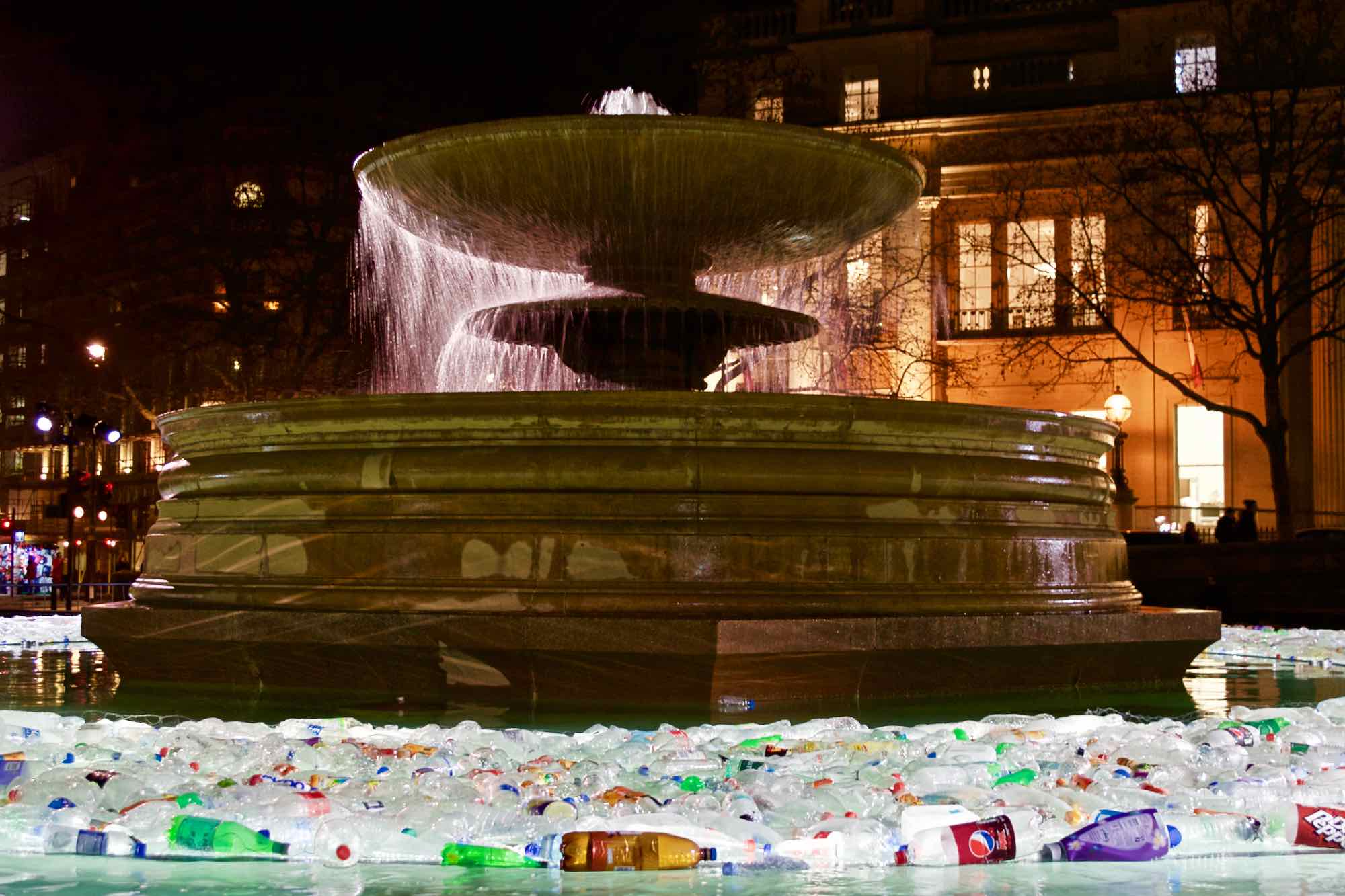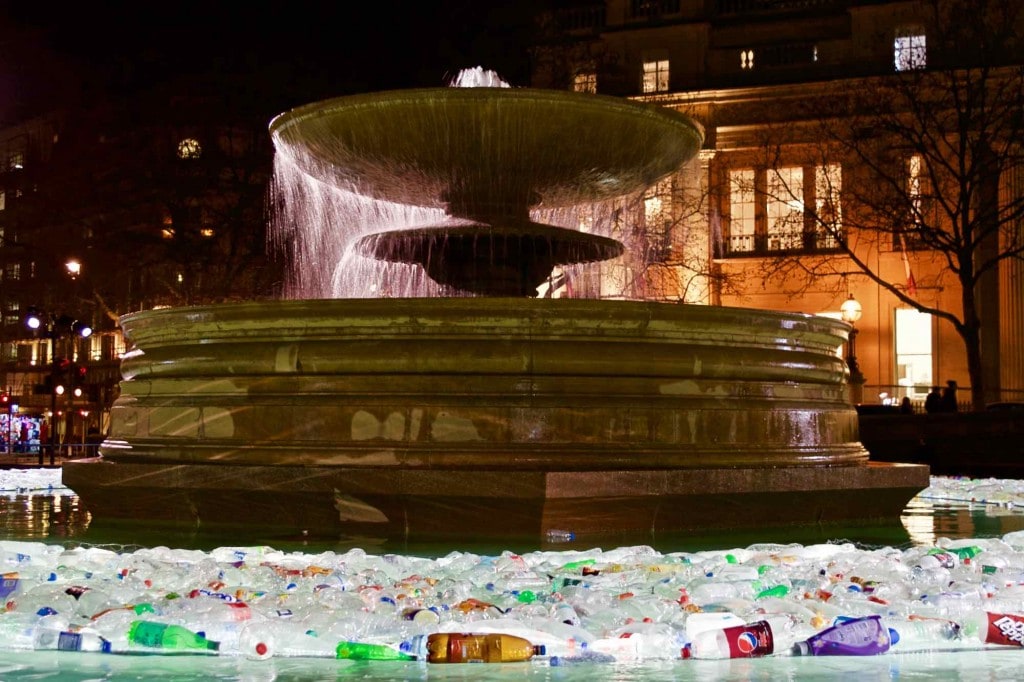 Find out more about Lumiere London here.
Thanks to Visit London for inviting me for an InstaMeet around the Lumiere London experience, and Macca Sherifi for helping me snap some incredible photos.