Time to make my own Magnum at London's Magnum Pleasure Store.
Hi… I'm Chloe. Self-confessed foodie. Lover of gourmet. Possessor of the ultimate sweet tooth. A standard day may start with cake… but that's ok, right? So when an invite arrived in my inbox entitled: Magnum Pleasure Store, I hit reply and planned my visit.
The luxurious pop-up store is located in the heart of Covent Garden, right next to the Royal Opera House. I heard it was popular… and could see for myself when I spotted a queue snaking out of the door.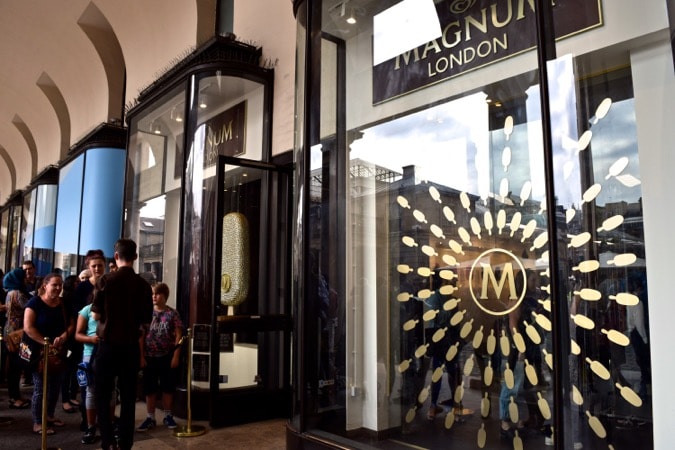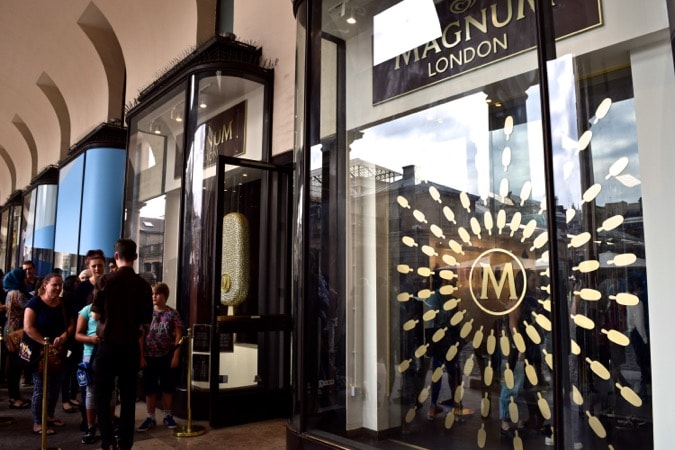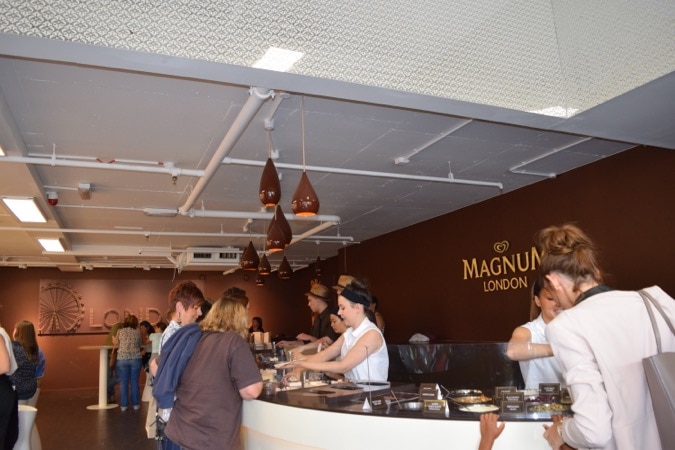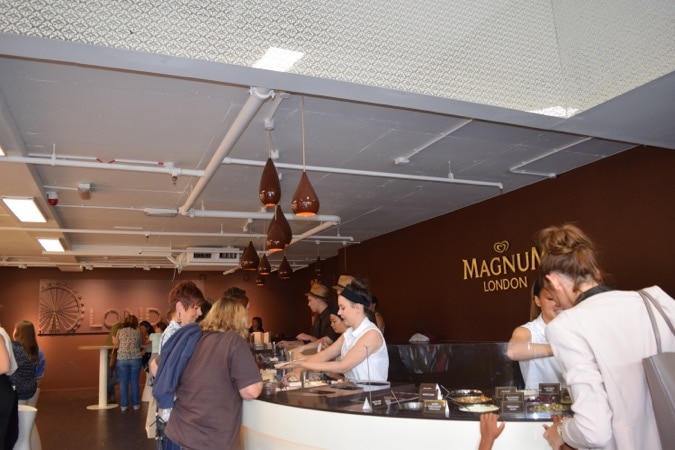 So how does it work?
Once in store you are invited to pick the flavour of your ice cream's centre from classic, chocolate or raspberry. Then it's time to choose your chocolaty coating – would you like white, milk or dark?
And then the REAL fun begins! Toppings. So many to choose from! From rose petals, to brownie chunks, coconut to black lava salt… it was only Wednesday, and I knew this was the hardest decision I would make all week!
Toppings confirmed, it's on to the chocolate drizzles – again a choice of white, milk or dark… and then a classic chocolate M coin to complete the design.
The staff in store are smartly dressed, friendly and chatty, and although it's only ice-cream, there's a feeling of five-star luxury. In glass cases sit, what can only be described as "Magnum art": large-scale Magnum-shaped embellished sculptures. From pink diamante sparkles, to jet-black crystals… these were the first Magnums that didn't made me salivate!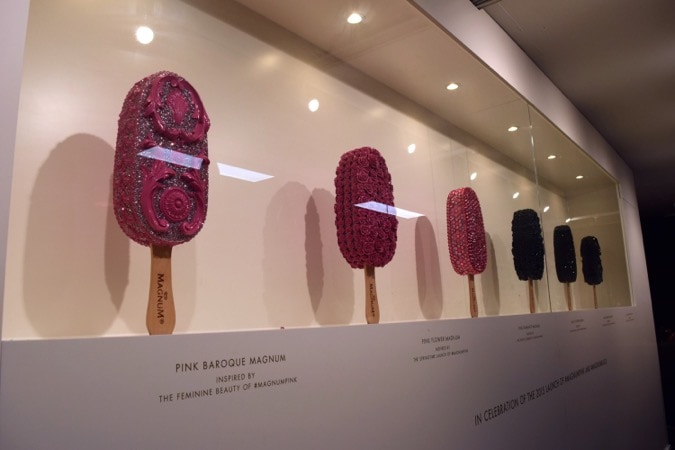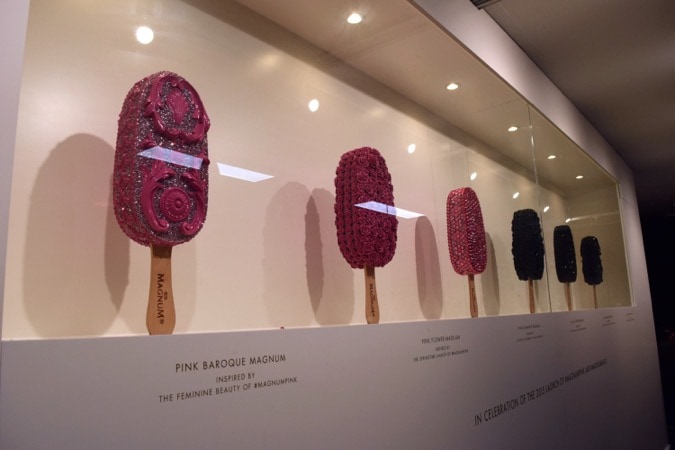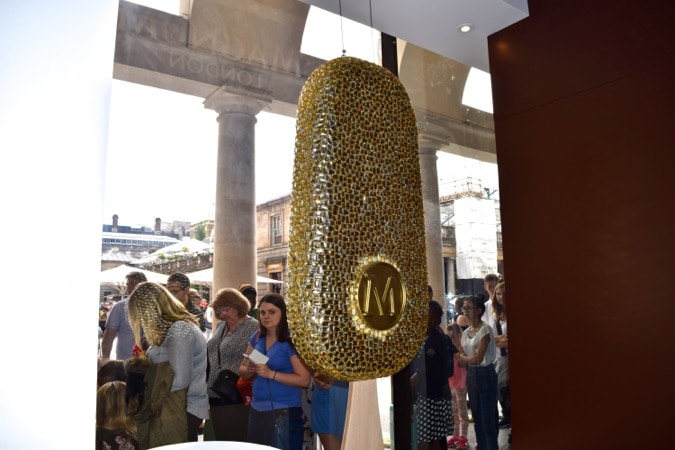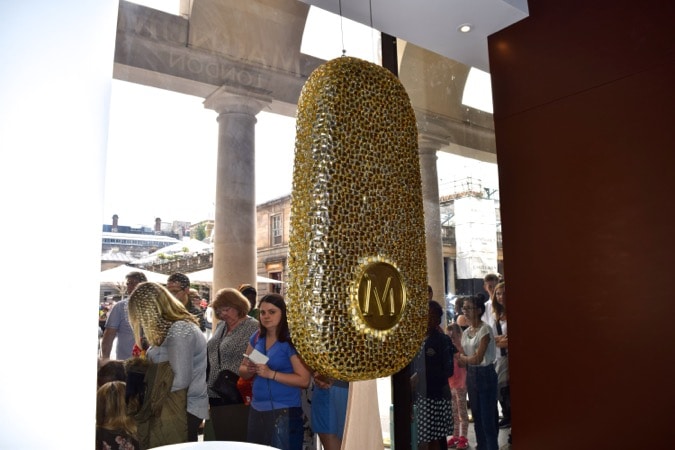 For a bit of fun, (and under the watchful eye of manager Mark) I was let loose behind the counter to make my own Magnum. I didn't realised how nerve-wracking this would be. What pressure! I like to think I'm relatively creative, but I wasn't sure that would translate to a beautiful end product… more likely a messy piece of abstract art!
STEP 1: Select toppings (blackberry pieces, strawberry balls and honeycomb chunks) and shake!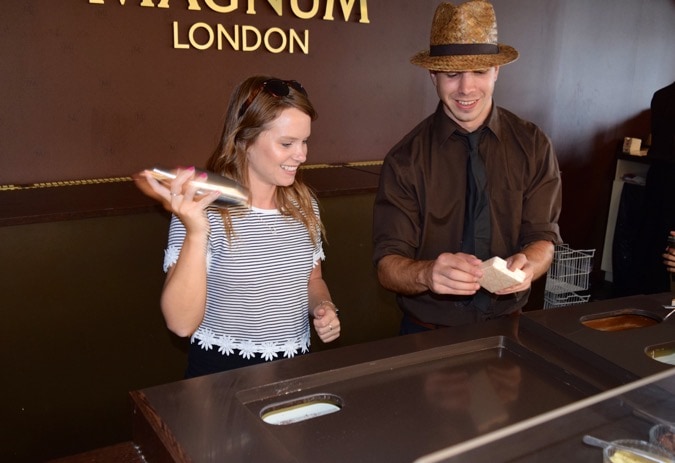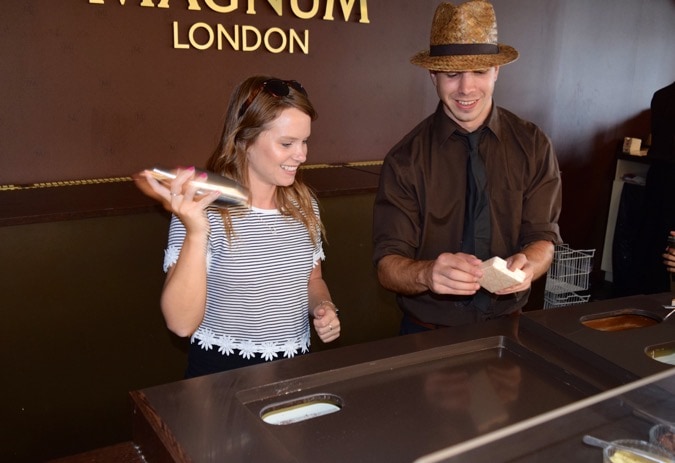 STEP 2: Select raspberry centre ice cream and dunk in white chocolate.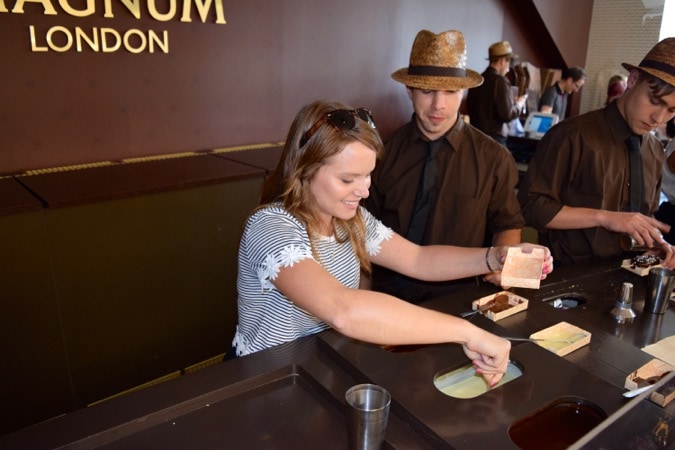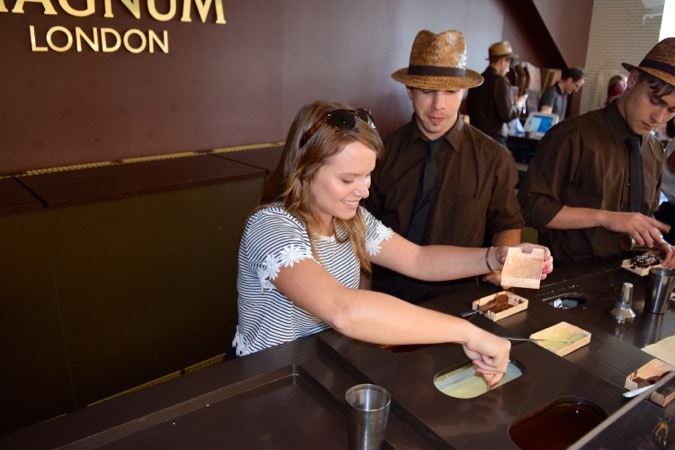 STEP 3: Pour toppings over as evenly as possible, not forgetting to decorate the underneath.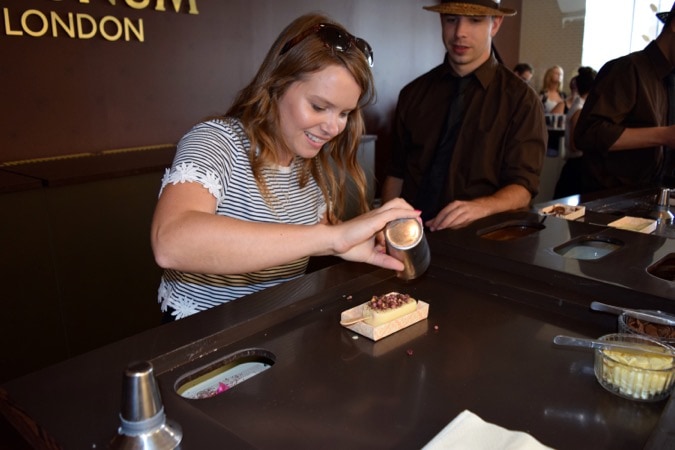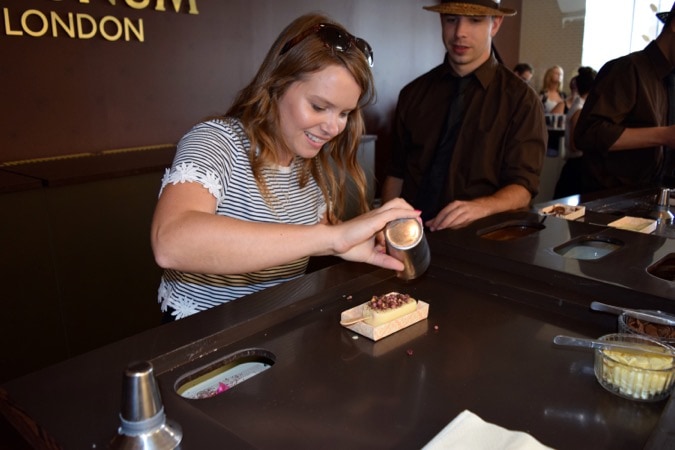 STEP 4: Delicately drizzle with milk chocolate.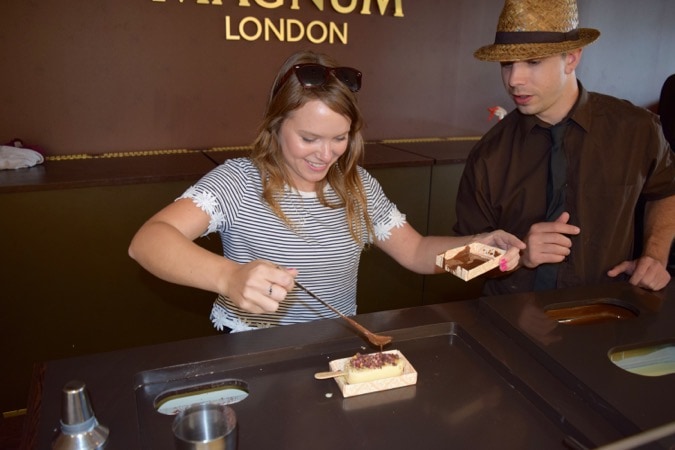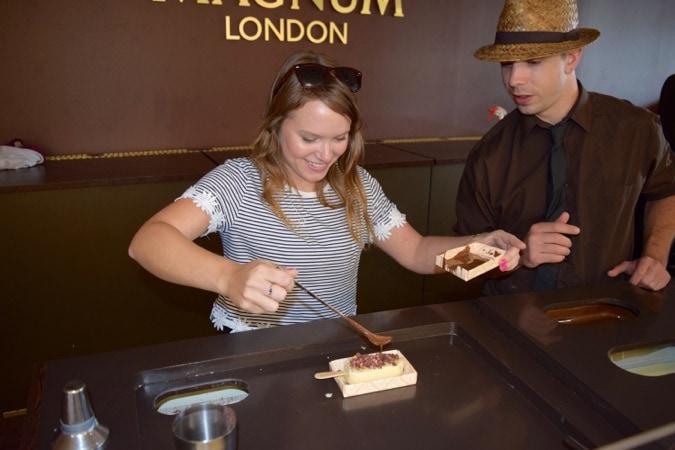 STEP 5: Add a classic chocolate M coin.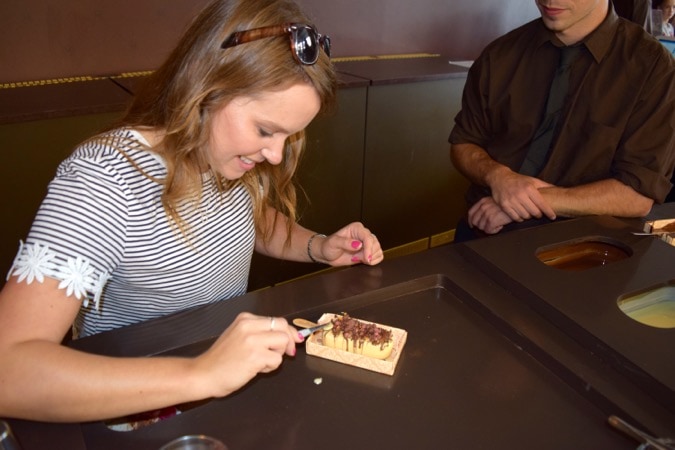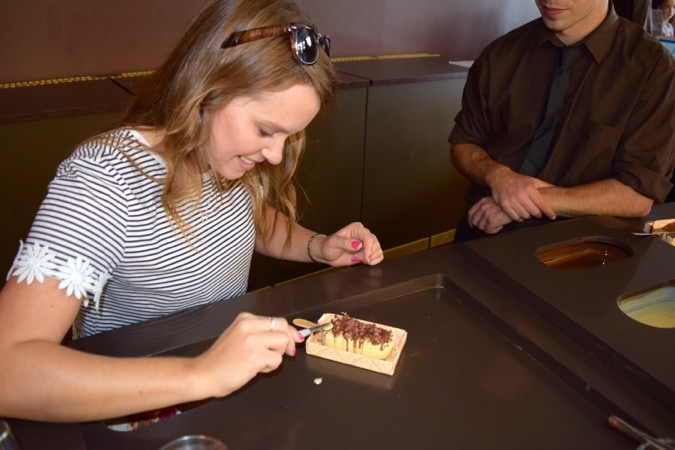 STEP 6: Take a million photos of our beautiful creations…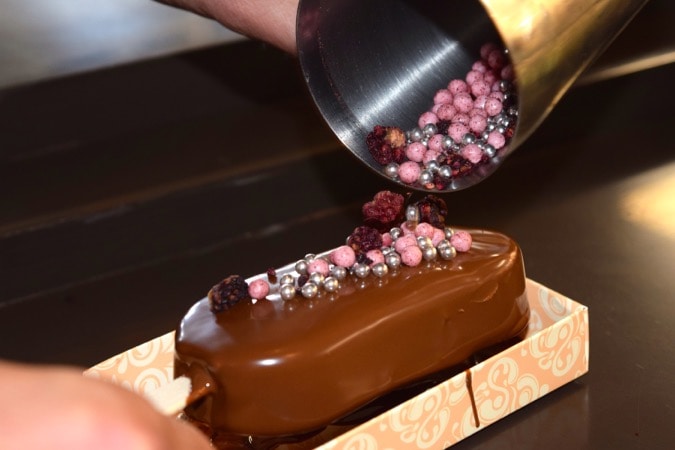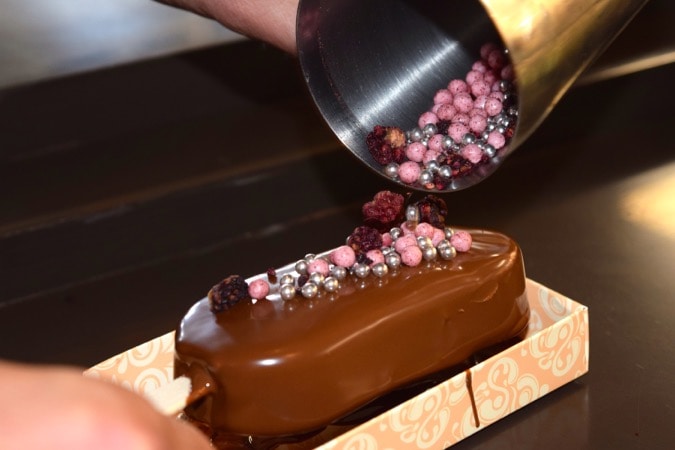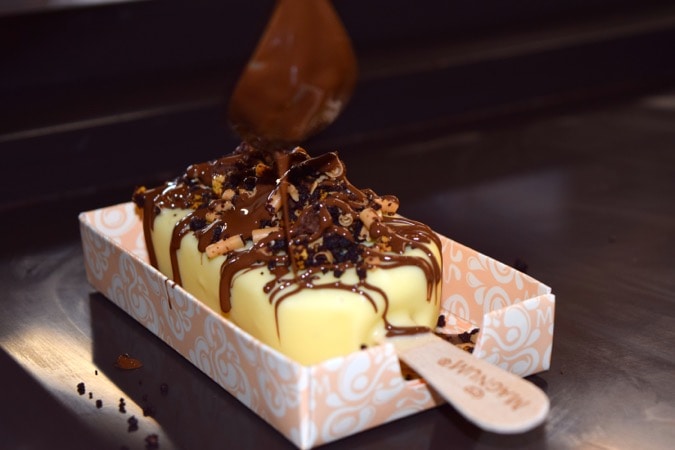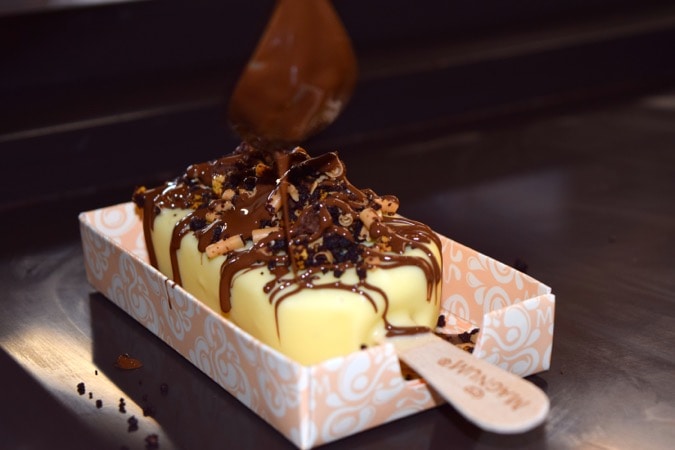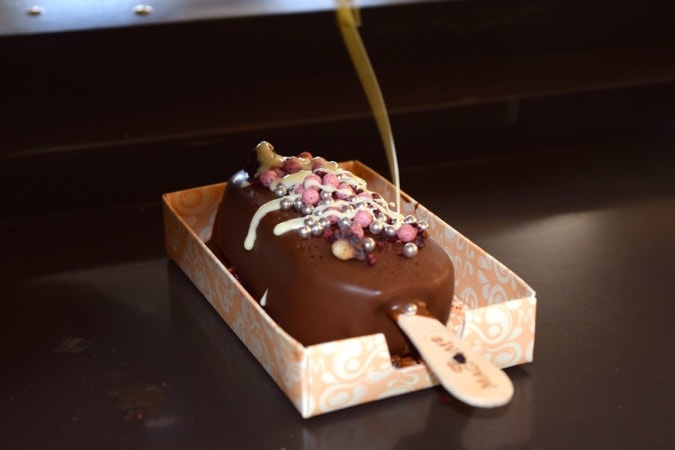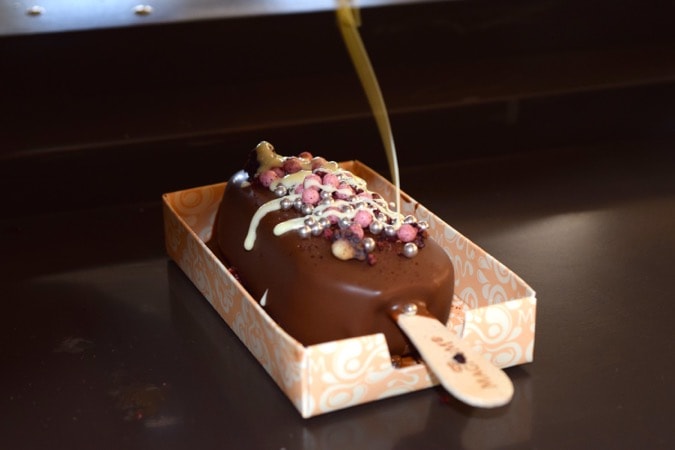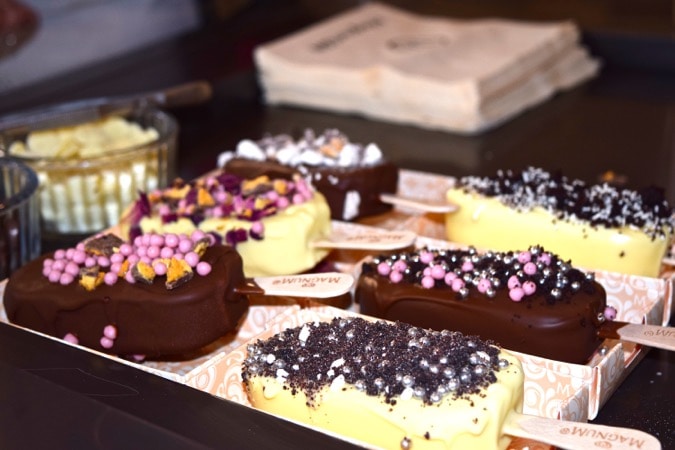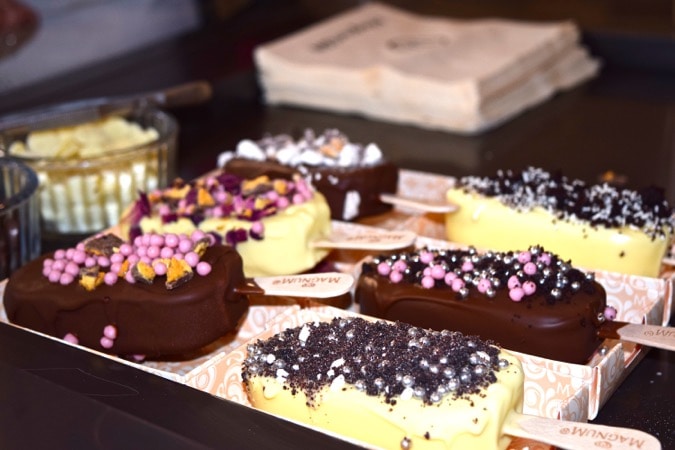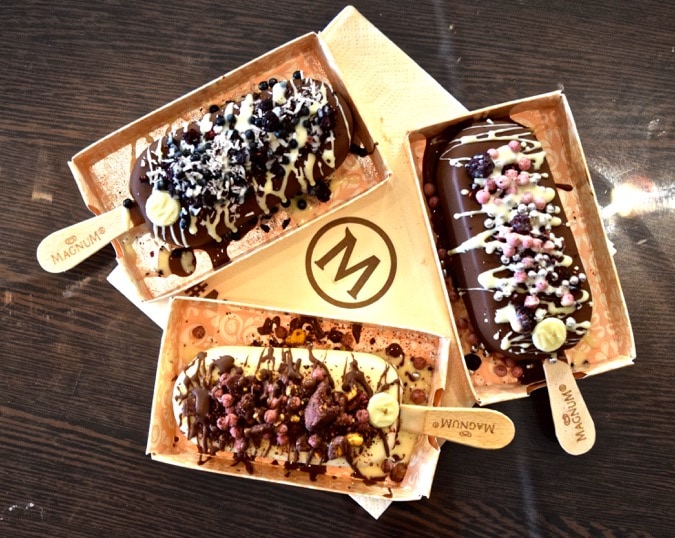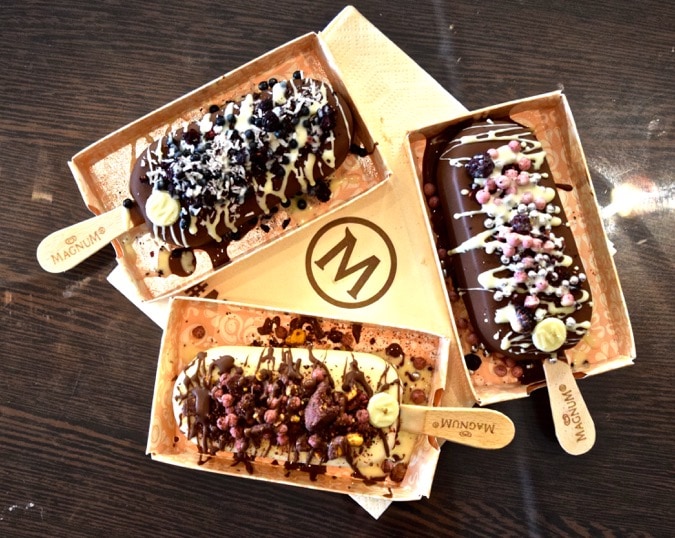 STEP 7: EAT!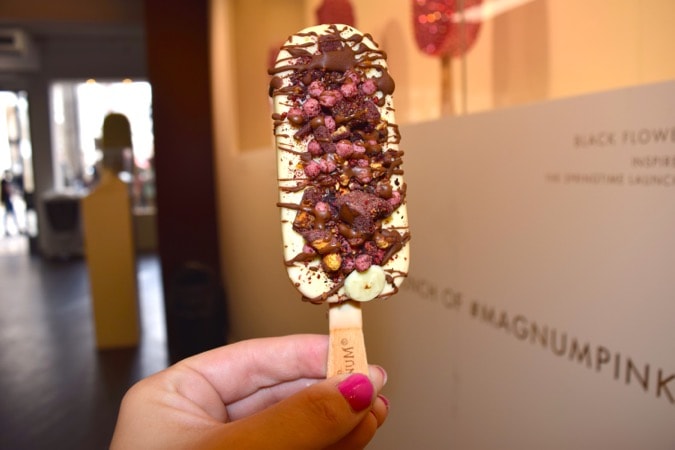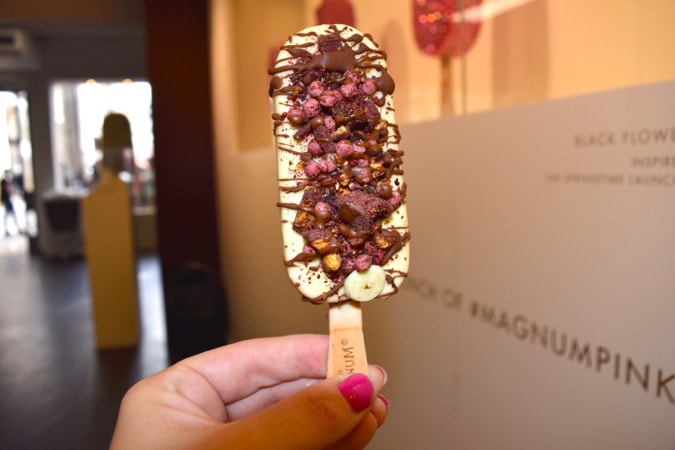 My verdict: Totally delicious, great combination of flavours… and so much fun! I might have to plan a return visit before it closes.
Rumour has it, due to popular demand, the Magnum Pleasure Store might be sticking around a bit longer than the 9 weeks that were intended… so make sure you check it out before it's too late.
Price £4.50. The Magnum Pleasure Store is open Monday – Sunday from 11.30pm to 10pm. Find out more here.