Monteverde is a beautiful part of Costa Rica, and even better – it's famous for zip-lining and coffee!
Ever since we arrived in Costa Rica, it's been raining. Considering it is rainy season and we're in the rainforest, I guess it's ok! Monteverde is a small touristy town, and to get there you will enjoy a full Costa Rican massage – i.e. the roads are the bumpiest you will ever experience!
The scenery is pretty spectacular – huge mountains with clouds resting heavily on them, sweeping valleys, thick forests, and narrow roads snaking around it all. We stayed at Historias Lodge, a small hotel in a quiet part of town.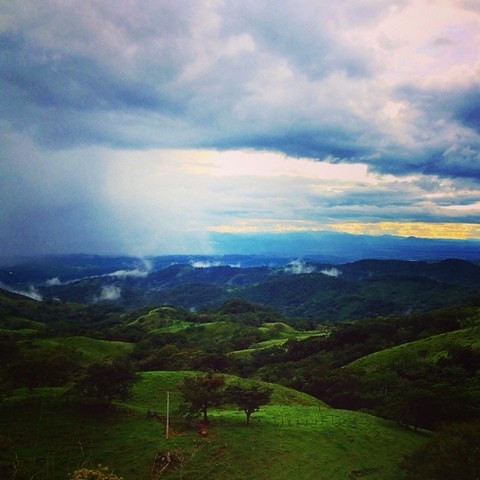 Monteverde is a favourite with tourists because there is so much to do in the area. It has some of the best ziplining in the country, incredible treetop walkways, gardens, wildlife parks, coffee tours and more! With just over 24 hours there, I packed in some extreme ziplining and a coffee, cocoa and sugar cane tour.
We chose to do the zip lining at 100% Aventura Extreme which boasts the longest zipline in Central America along with the legendary Mega Tarzan Swing. I've only ever ziplined on short cables, usually over water. Those ones had seats and we didn't have to brake or control our speed. These beasts in Monteverde were incredibly high up above the forest, and a bit more serious! First, I was kitted out with a harness and given a helmet and gloves. Then given a safety demonstration on how to hold myself, where to grip, how to brake and what not to do. It felt like a lot of information, and I couldn't help but worry that I wouldn't get it right, or worse still, have an accident which left me hurtling towards the ground at high speed.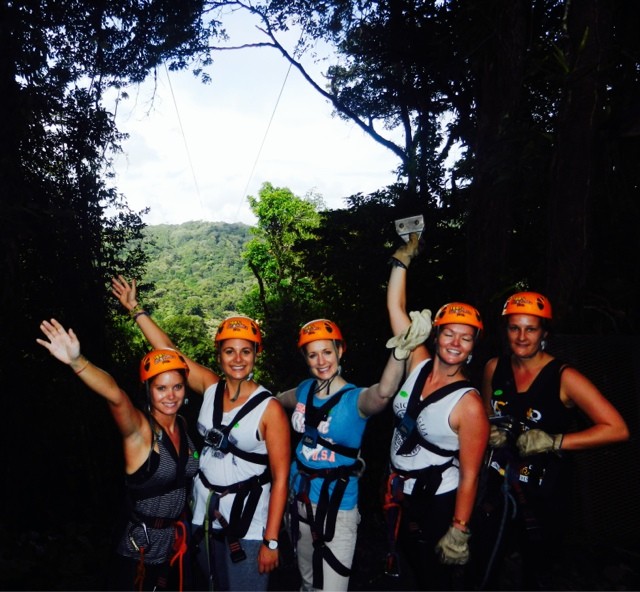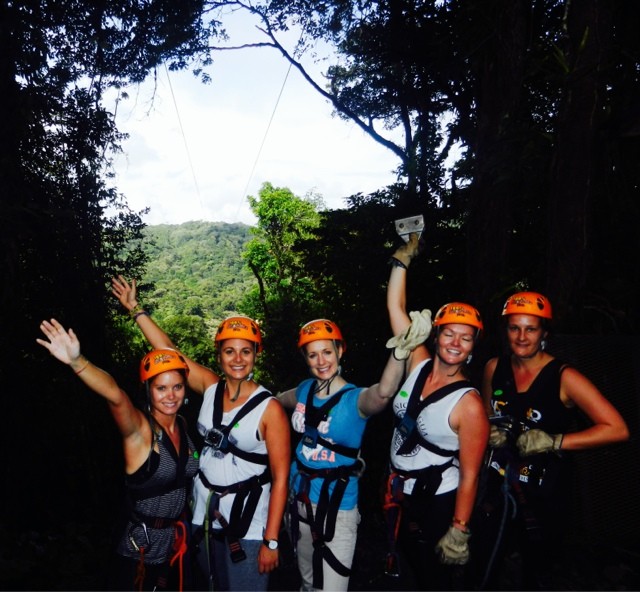 The first ziplines were short and designed primarily to get comfortable and perfect the technique. Wow! What fun! Nerves disappeared quickly, adrenalin rushed through my body and I became more and more confident. That was until zipline number three, where the guide tried to clip me onto the cable, and looked concerned at a metal part of my equipment. He replaced it and I couldn't help but wonder what the fault had been and how lucky I must have been to not have any accidents on my first few runs!
Panic over, I relaxed into the next few before being clipped on to the another and told 'the next one is down there'. Down where? Below me? Have a nice ride… Arghhhh I hurtled towards the ground, unexpectedly abseiling down! Nice of them to surprise me…
There are two superman-style ziplines where, rather than travelling upright, you're attached around your stomach as if you're flying through. What a rush, and how beautiful the view of the fields, mountains and rainforest looked from high up!
After disembarking the longest zipline – which was incredible, I was asked 'Would you like to to the Mega Tarzan swing?' Hmmm not exactly… but would I be missing out on something amazing if I didn't do it? Besides it was the final one to complete before heading back to the hotel. 'Sure – but I'm terrified!'
The Mega Tarzan Swing is almost 50m up in the sky, and as I walked along the platform to get to it, I became aware that there was a sheer drop at the end of it. So terrifying! My stomach sank numerous times at the thought of it. Once attached to the cables, a small gate was opened and I was told to step forward, where I would instantly free fall 35m and swing over 100ft from side to side. The fact you have to take control and step forward is hard when you're not sure you're brave enough to do it at all. Uno, dos, tres… Arghhhhhhhhhh.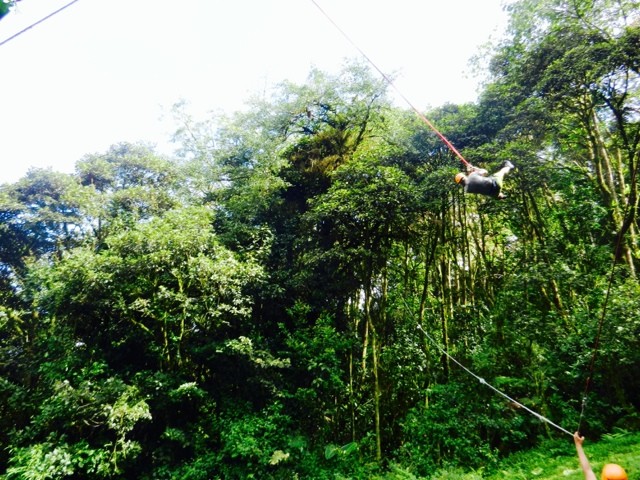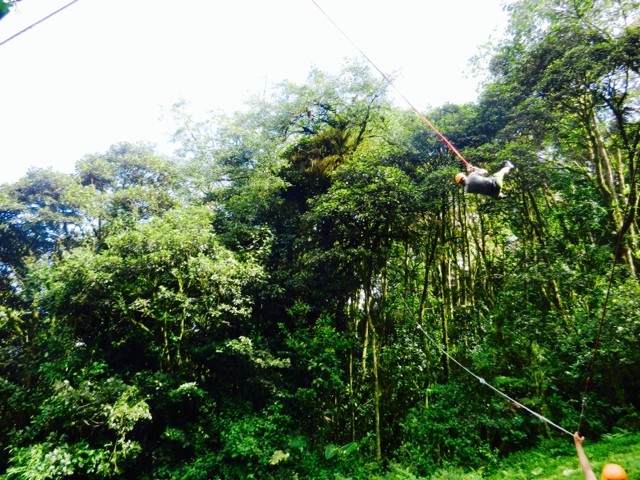 You could probably hear my screams from space. I've never felt anything like it! The free fall is terrifying and the swing gives you the sinking-tummy feeling several times. I was impressed I was brave enough to do it but needed ten mins after to stop myself from shaking, and catch my breath. It was fun watching everyone else have a go, and seeing the different ways people react to that level of fear, shock and adrenalin.
A few hours later, I visited El Trapiche – a nearby coffee, sugar cane and cocoa experience. It's run by a local family who have been making coffee for generations. The trip doubles as am amazing wildlife experience too – spotting three sloths in the trees on the plantation.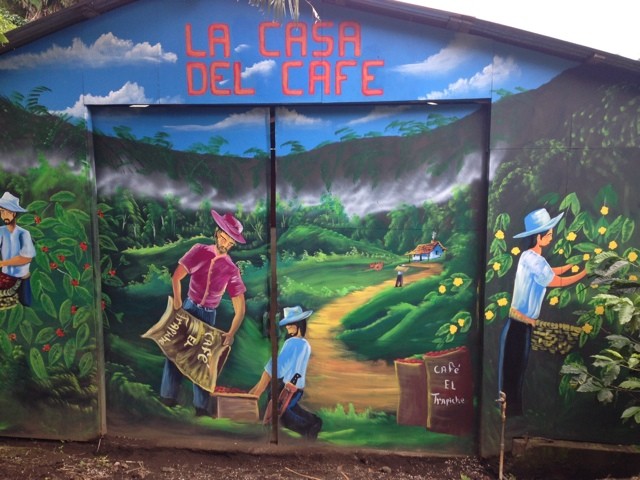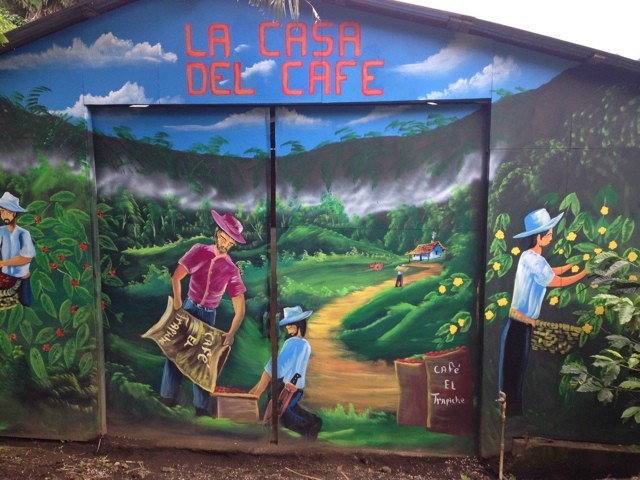 It's fair to say I had no idea how coffee went from bean to cup. What a lengthy process it. It's incredible anyone ever discovered that after numerous processes you would be left with a delicious cup of coffee that would help start your day in the best way possible.Coffee comes from a red berry, which holds one or two seeds. These berries are picked by workers who get paid very little for manual labour. In Costa Rica, coffee pickers are often from neighbouring Nicaragua or Panama where the rate of unemployment is higher. For a 13kg bucket of berries, workers will be paid around $2 USD. From these berries, not all will be usable. The coffee beans are extracted, washed, and then left to dry out for several days. Once complete, they are sorted by machine into the different types of coffee.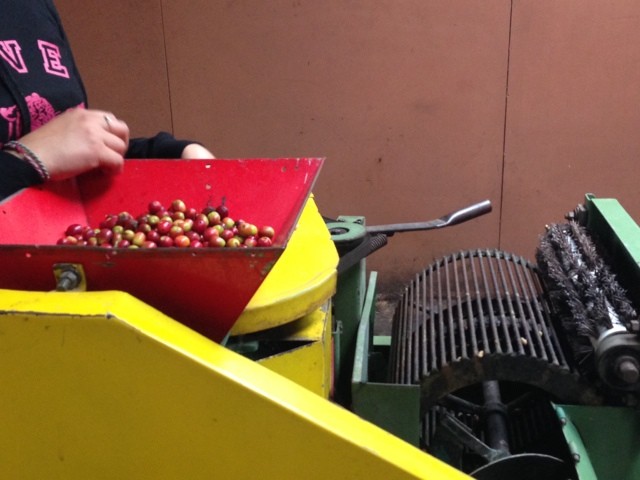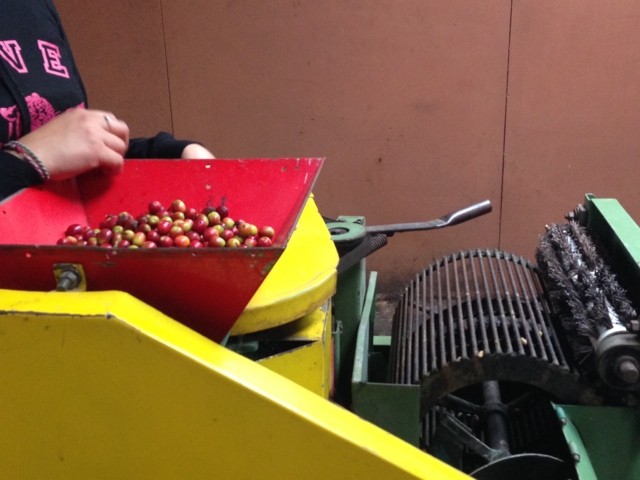 Most berries contain two coffee beans, but some are special and only contain one. These are called Peaberry and produce the best quality coffee.
Once sorted, the beans are roasted. Interestingly the darkest roast which has the strongest, most aromatic flavour, contains the least caffeine. The light roast has less flavour, but more caffeine. It's a long journey from bean to cup, and after seeing the work that goes into it, I will never look at my morning cappuccino in the same way.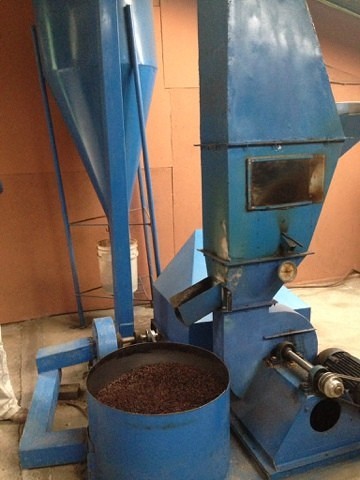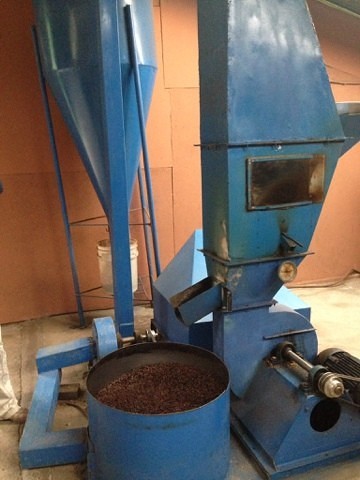 Next stop in Costa Rica, La Fortuna!