This little neon prepaid Monzo Card is about to change the way you spend on your travels, with no ATM fees or transaction fees abroad.
One of my biggest bugbears about travelling is losing money for no reason. Hidden accommodation fees (Airbnb cleaning costs – I'm talking about you), pesky charges for wanting to sit with your friends on a flight (Ryanair – guilty)… I even remember being charged for a clear plastic bag to go through airport security. I didn't even want a plastic bag!
They're the costs you don't predict when you're planning your trip. They're the ones that sneak up on you. They're either unavoidable, or make for a less enjoyable trip if you don't pay them.
My biggest gripe of all? ATM and currency fees. Spending money on money. You have zero to show for it. It's just gone. Bye bye. Auf Wiedersehen. Adios.
When I travelled around Central America and Mexico for three and a half months I tried to be as savvy as possible, using my HSBC card to withdraw large amounts from ATMS every now and then, rather than lots of transactions of smaller amounts. Yet, I was still shocked at the charges. The highest was £9 in fees to get around £200 in cash.
As I travel so frequently now, I often exchange currency in advance, and use a place in Central London with the best conversion rates. It can mean carrying large amounts of currency though, something that I don't always want to do. Plus, you'll be charged if you want to convert it back after the trip.
But now the Monzo card has landed into my life and changed the way I spend abroad. I first heard about the magical Monzo card (previously Mondo) just over a year ago. A few of my London-based friends had them. As they're prepaid, and have a user-friendly app with clever itemised billing, they found them handy for budgeting each month. They raved about the card, but however enthusiastic they were, I couldn't understand why I'd need yet another piece of plastic in my wallet.
But then I heard about the travel benefits. I was hooked!
Monzo don't charge any fees for using the card abroad, whether that's at shops and restaurants or withdrawing money at ATMs. Remember those £9 charges here, £3 there and more on my travels? It was hard to believe they would be no more!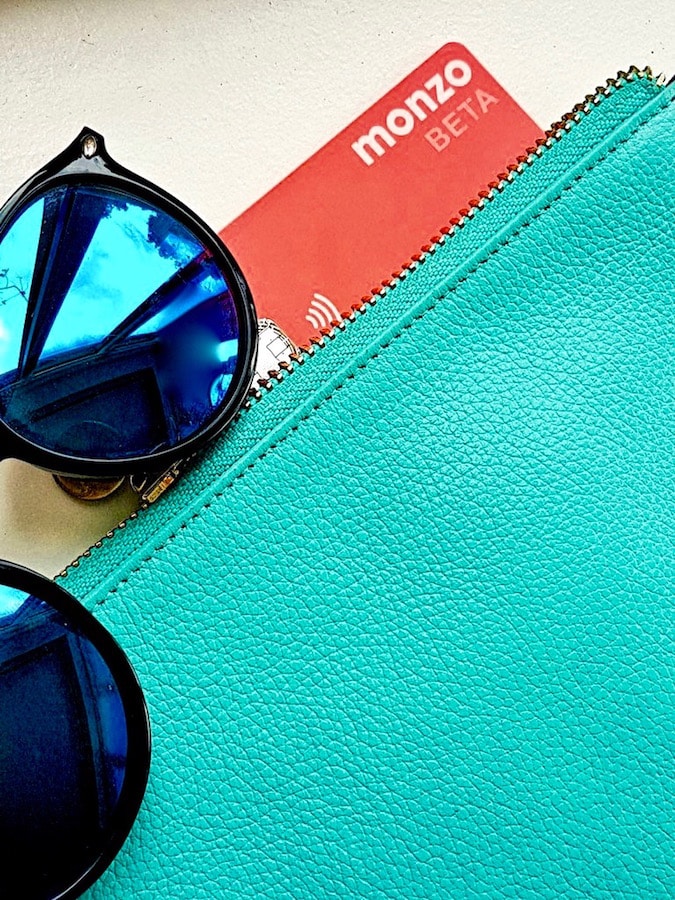 It's not the only card like this at the moment. The Revolut card has pros with its travel spending, but the cons include just £200 of fee-free ATM withdrawals a month and a £5 delivery fee. There's Starling Bank, but for their fee free spending you'll need to open a new current account.
So for me, Monzo seemed like the clear winner. I was excited to road test it while travelling through Italy, Slovenia and Croatia. And yes… I was impressed. First things first, here's how to get your hands on a Monzo bank card, and how to set it up.
How To Apply For A Monzo Card
Monzo is an online only bank, with everything run via an app. The brand claims to offer banking that's as smart as your smartphone!
Download the Monzo app from Google Play Store or App Store.
Register basic details and confirm email address.
Once you're setup, you'll be asked to verify your identity. As this bank is online only, you won't be popping to a branch with copies of your passport or signatures. You simply take a photo of your passport, then record a short video clip speaking to camera. It's truly futuristic banking!
Top up account with £100. You can do this really easily by putting your debit cards into the app (just like you're paying for something on Amazon). There's also the option to top up via bank transfer.
Once that's done, your card will arrive within one working day.
Once the card arrives, you'll receive the pin for the card via text message, and be able to top it up whenever you choose by using the app.
You top up the prepaid card in pounds, so when you pay in another currency, e.g. Euros, the card uses MasterCard's exchange rate. This is usually one of the best out of the credit card rates.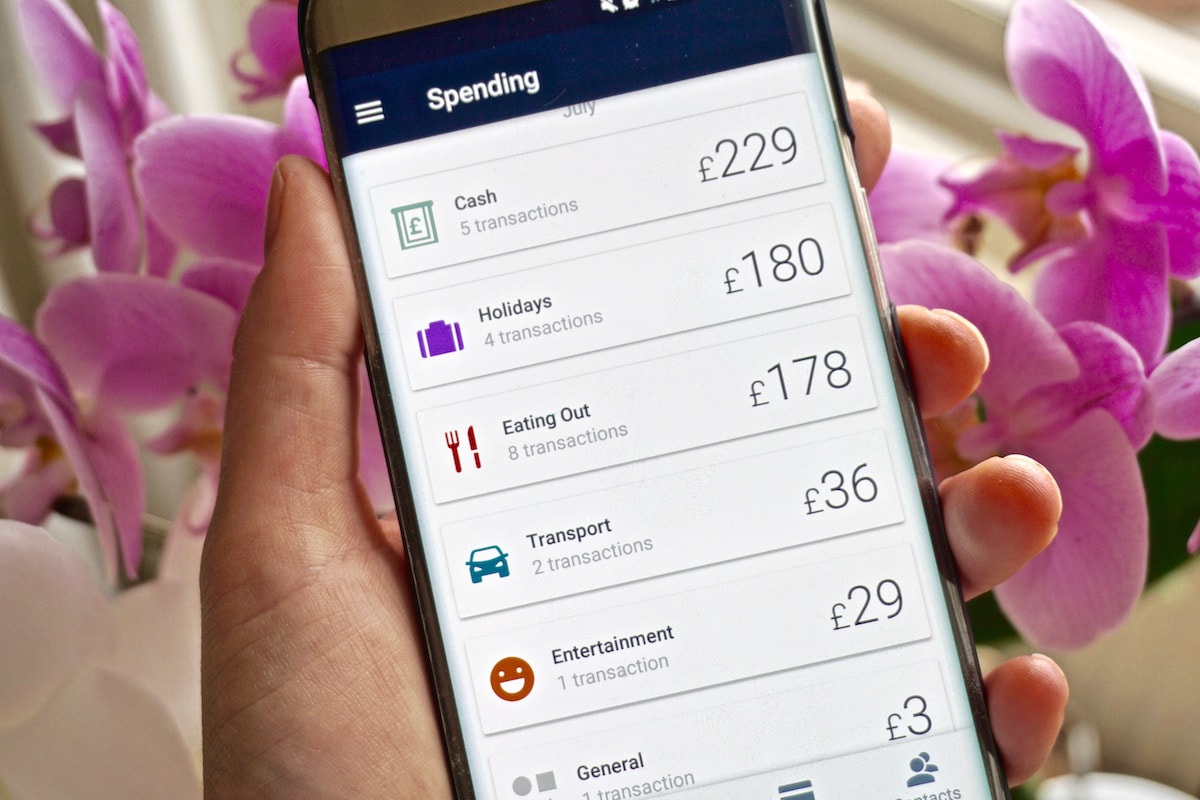 5 Things I Already Love About Using My Monzo Card Abroad… AKA The Pros And Cons Of Monzo
I used the Monzo prepaid card on my recent road trip around Europe, and found a few really great benefits…
Real time notifications. The moment a transaction goes through, you receive a notification on the app. It lists the cost in both pounds and the currency you paid in.
Categorising how you spend your money. On the spending section of the app it groups all of your spending by categories such as eating out, holidays, transport and entertainment. If you're on a budget, this is a great way to keep track of where your money goes. You can even order by merchant i.e. see how much you spend at Starbucks each month!
Detailed summaries. Each transaction has the name and address of where you were, plus drops a pin on a map!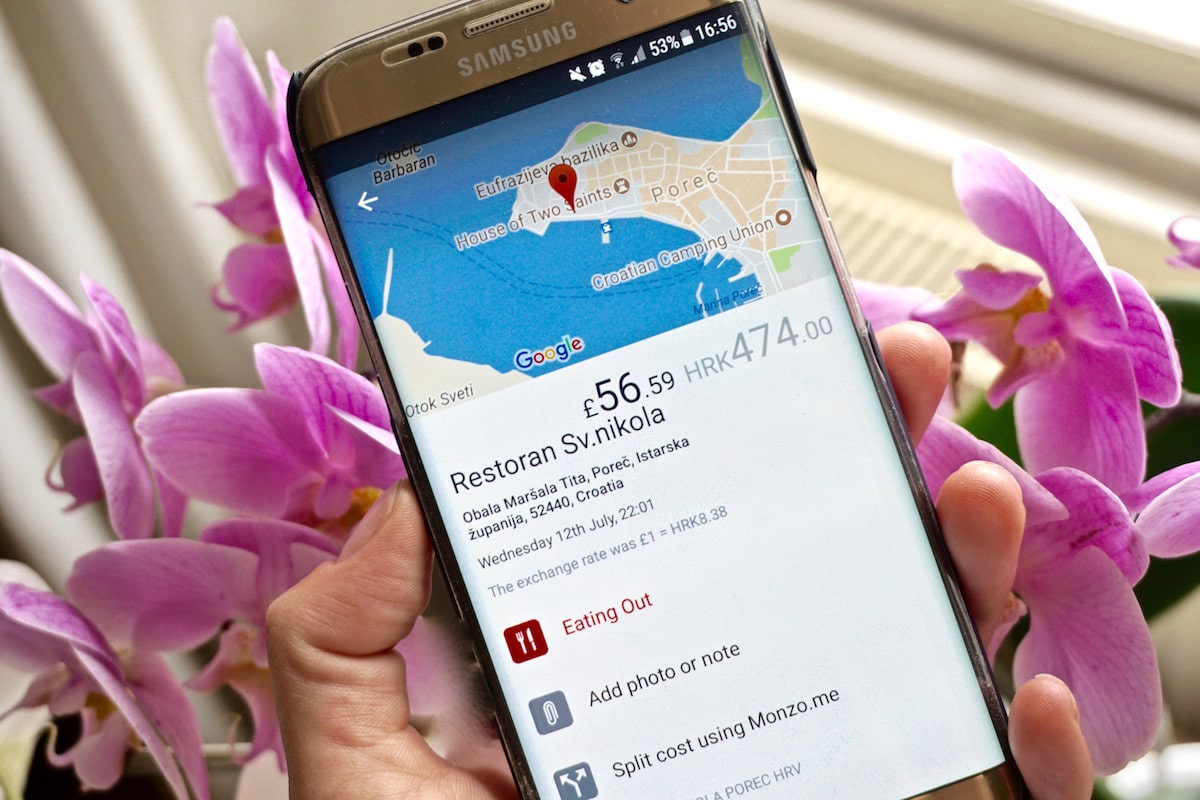 In app chat. I haven't had any problems, but I really like that they offer 24/7 real-time chat via the app.
Neon! Let's face it, there's no brighter card out there. It's easy to find in your purse, and certainly puts a smile on my face when I use it!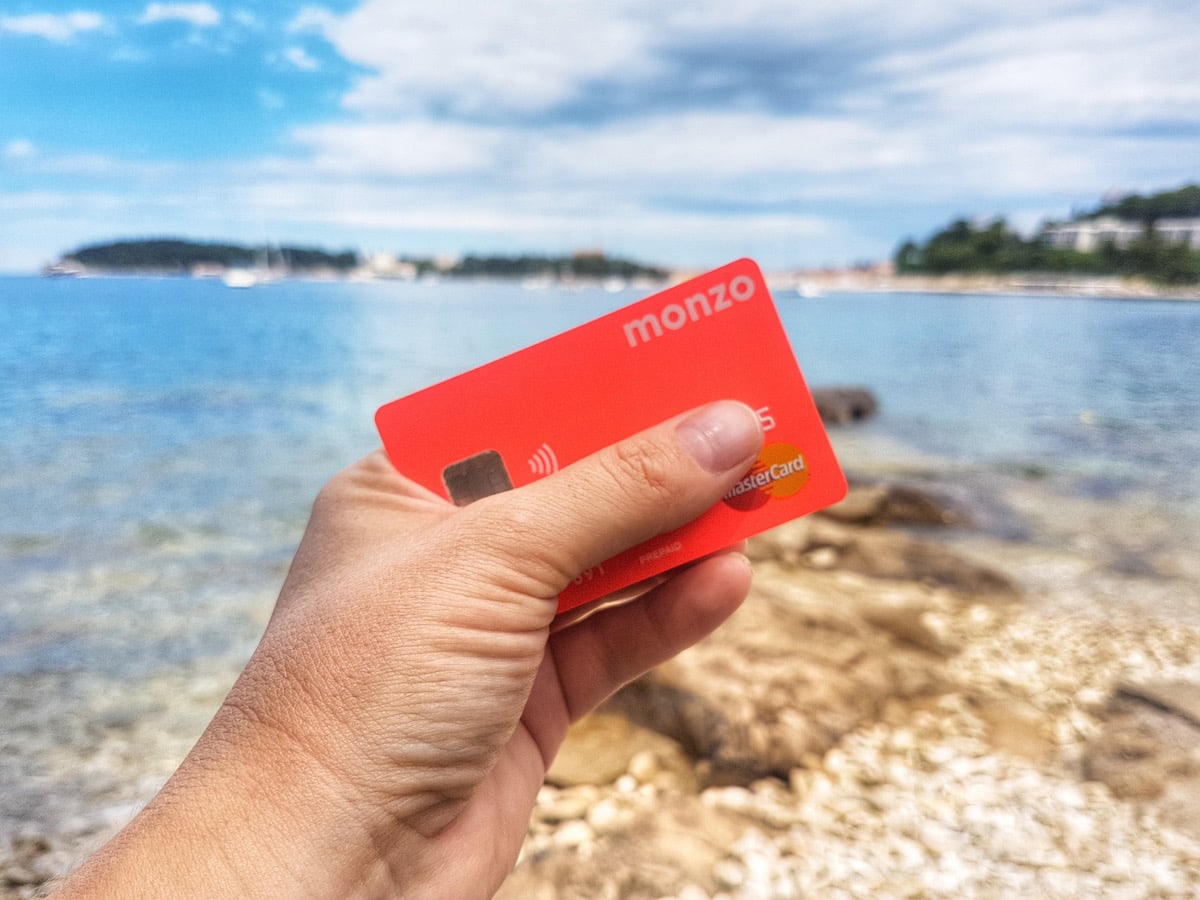 And the cons of Monzo? The fact you might have to join a long queue.
I'm looking forward to using my Monzo card abroad again soon. Keep an eye out too, as they're just about to launch their own current accounts… Perhaps that will be another game changer in banking.
How do you spend abroad? Do you like to carry cash, or use your bank card? Would you like to try Monzo?
This is an impartial review – all opinions are my own and I would genuinely recommend the card.
Enjoyed this post? Pin it for later…