Let's travel around Marrakech!
12 hours before I boarded my flight to Marrakech for the start of my Morocco trip, I was still packing. For some reason, despite visiting the country three times before, Morocco drew a massive blank as to what clothes to take and what items might be useful. I knew it wasn't a place to be gallivanting around in hot pants, but forecasts were suggesting highs of 30 degrees. Erring on the side of caution, I massively over-packed, zipped up my case, and dosed off for a precious two hours.

When I say I've visited Morocco three times, it's true, I have. But I don't really feel I've really SEEN the country. My eldest sister has lived in Casablanca for 15 years, so trips have been more about quality time, than adventures. This time however, it was ALL about adventures. Adventures involving camels, medinas, tagines, and several men named Abdoul and Mohammed!
With our Travel Talk
tour group of 26 intrepid explorers from the UK, America, Australia and New Zealand from the age of 20 – 71, it looked set to be a great trip. Over 8 days we would travel from big bustling cities, to some of the most remote places on the planet…
So let's start from the beginning. Welcome to Marrakech…

Check out the videos of my trip now, and scroll down to read about my adventures in Morocco.
MARRAKECH
Marrakech – the vibrant, fun, cacophonous heart of Morocco. Friends' stories preceded my arrival, with talk of snake charmers, carpets, haggling, and endless cups of mint tea. For many, Marrakech seems an intimidating place to arrive to, but with my love of big, bustling cities, I couldn't wait to get stuck in.
As the Adventure Morocco
tour started and finished in Marrakech, there was plenty of time to explore.
Jemaa el-Fna Square is a must-see and I found time to explore it both during the day and at night. Daytime was remarkably calm. Yes, there were a lot of people, but it wasn't that kind of in-your-face intensity. But, as soon as the sunset call to prayer echoed around the city and darkness fell, the vibe changed. I wandered from belly dancers, to snake charmers, to a game of 'hook a bottle' and a circle around two men which could only be described as 'Moroccan fight club' – it was hard to know where to focus! It was strange to envisage the square's former use – as a place for public executions.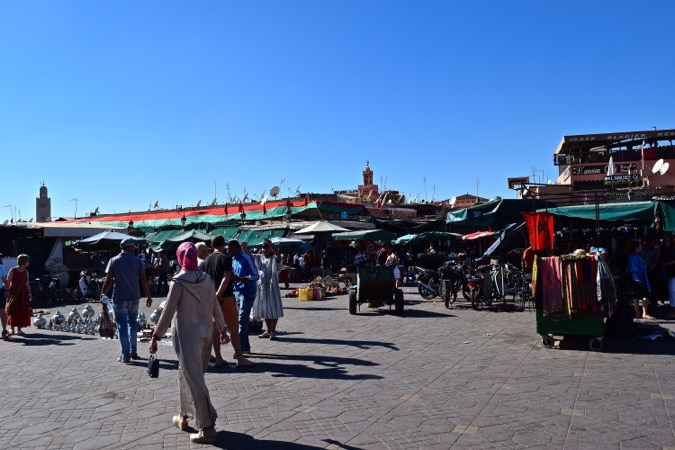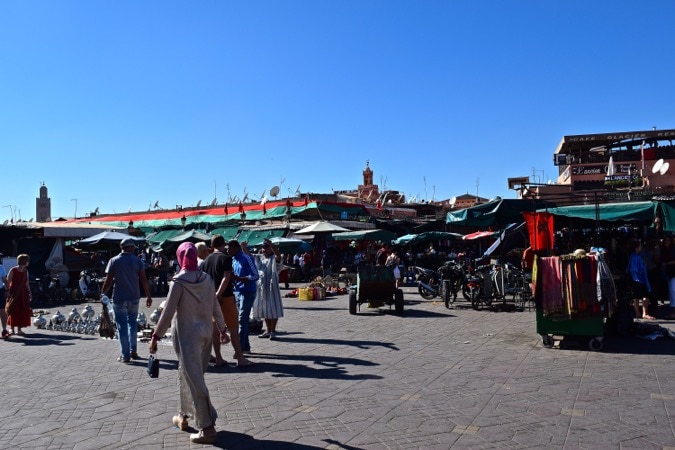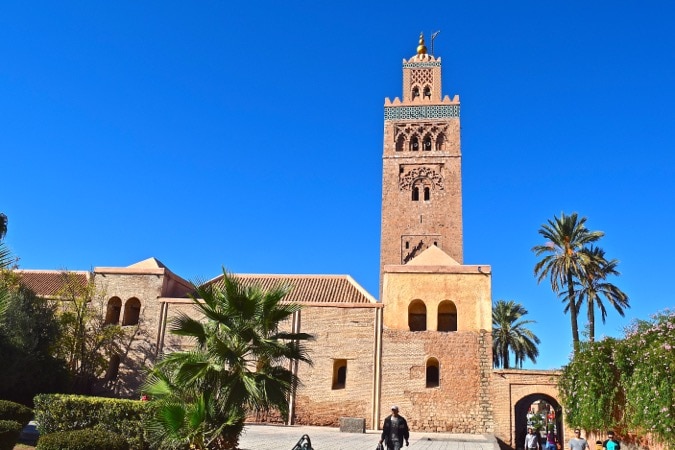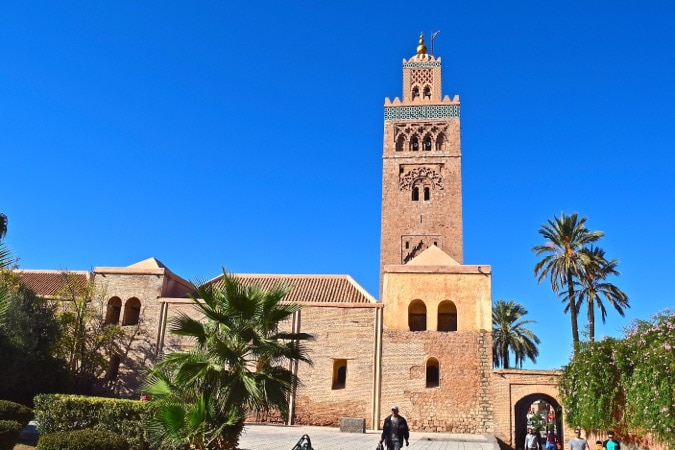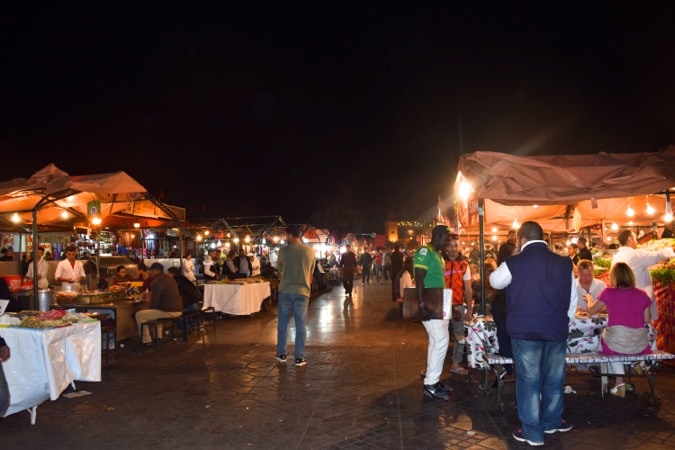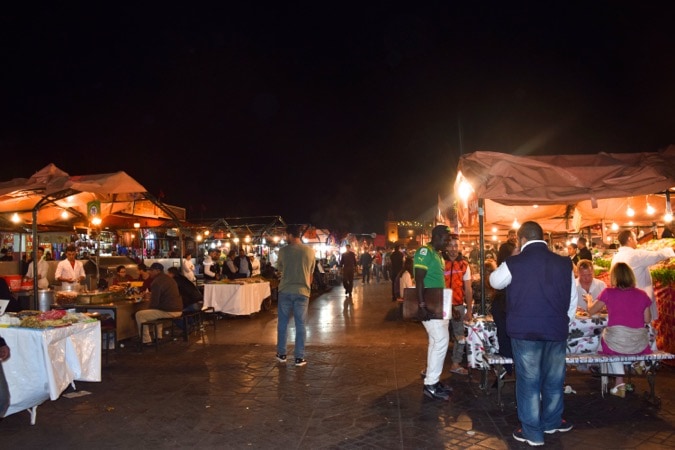 Once off the main square, it was into the heart of the medina (Marrakech's old town) to explore the labyrinth of stalls selling brightly coloured leather slippers adorned with sequins, Moroccan dresses and jilabas, pashminas, silverware and Moroccan tea sets. Many are unsure of what to wear in Morocco so sometimes it's useful to take a quick trip to the medina at the start of your trip!
As I wandered the medina, the scent of Moroccan spice mix ras el hanout filled the air (think cinnamon, nutmeg, cumin, cardamom and more), and seeing spices and olives stacked up in giant pyramids was a true feast for the eyes.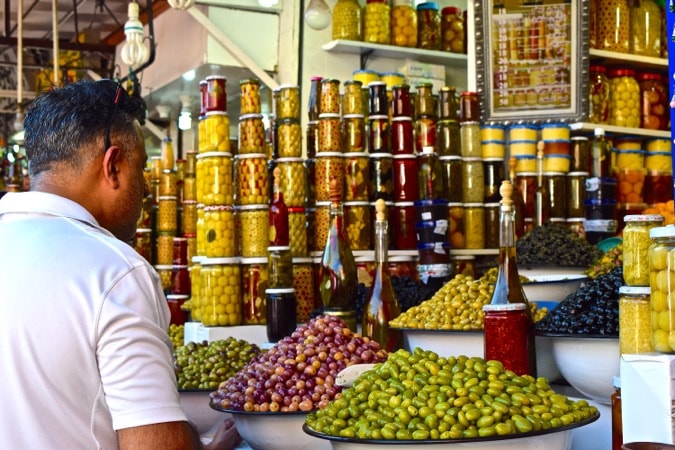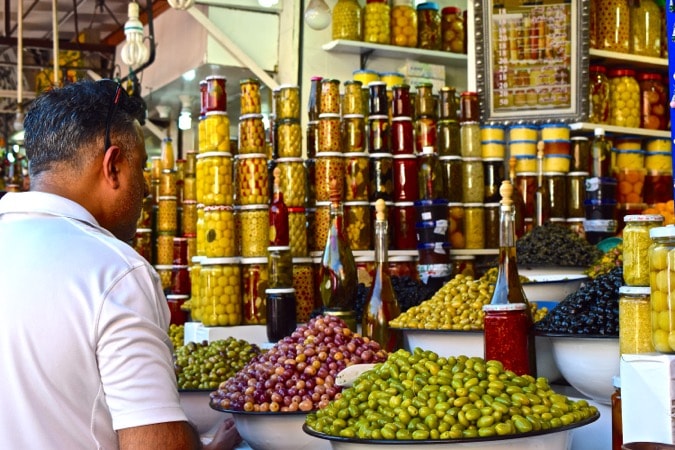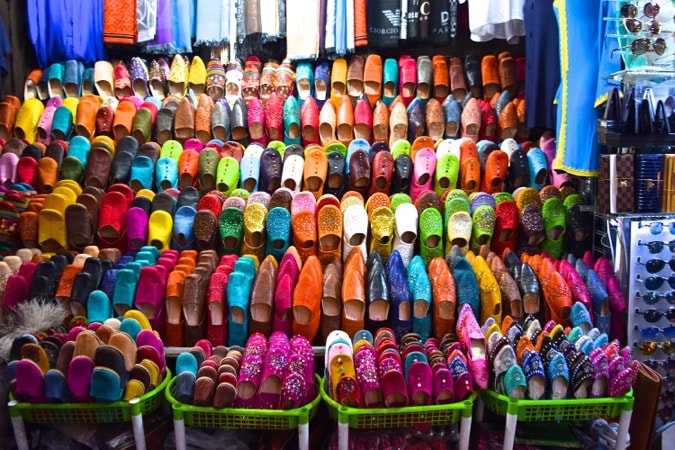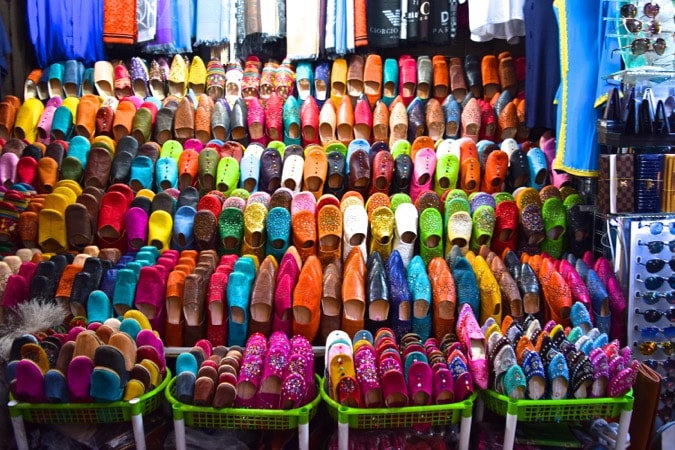 Also catching my attention were several stalls selling Morocco's wonder-product argan oil. Little did I know, that in a few days I'd be stood in front of several argan trees (filled with goats!)
Street canteens dominated one section of the square, grilling meat skewers and creating huge plumes of smoke. The smell was enough to make me want to stop, and I knew it would be a cheap filling meal. Rustic cafes serving tagines, skewers, and sandwiches were tucked down tiny side streets.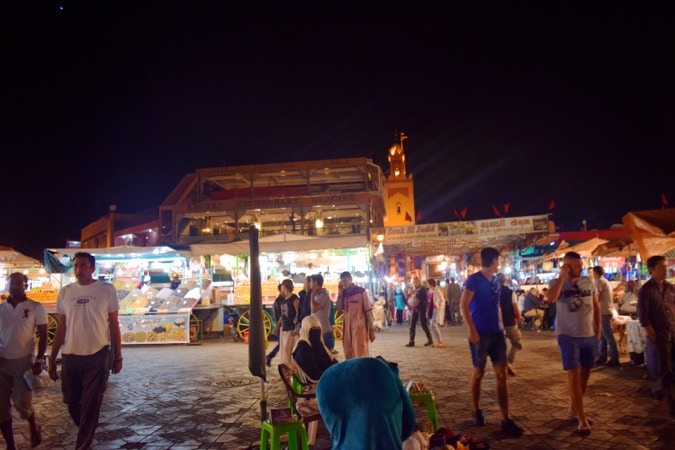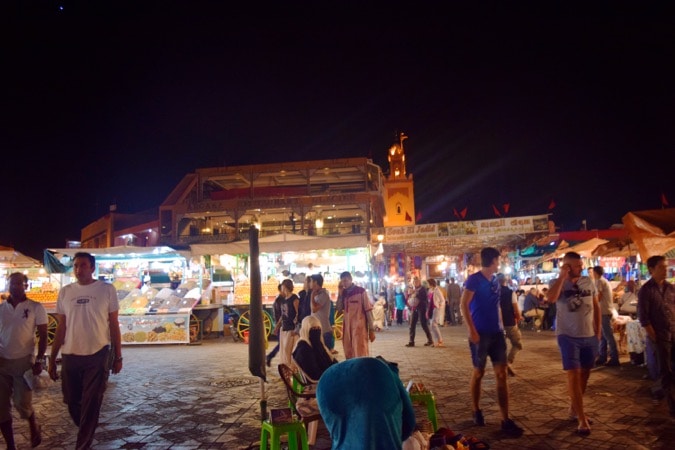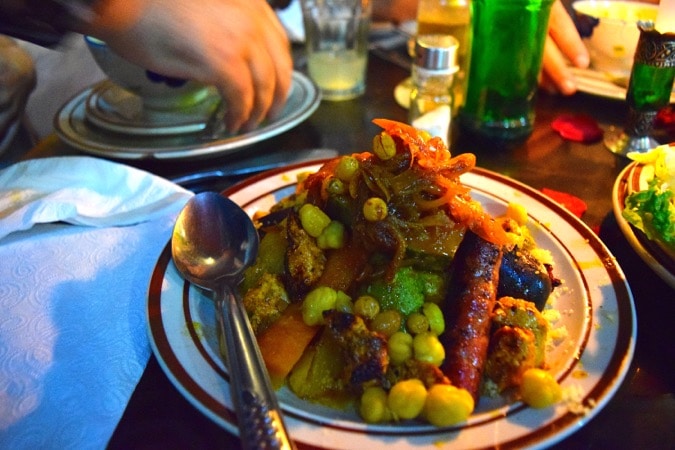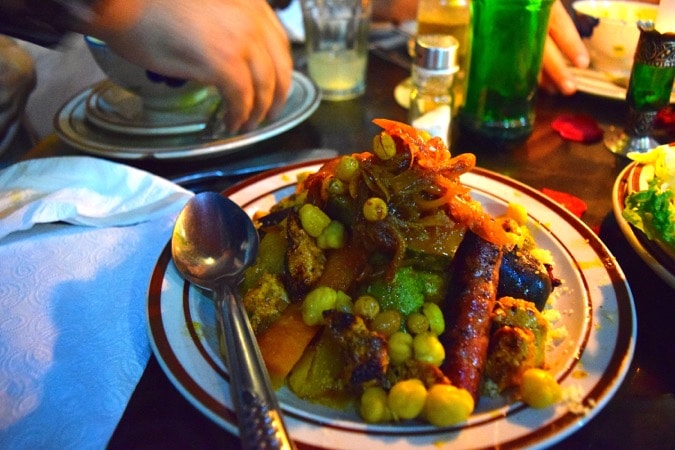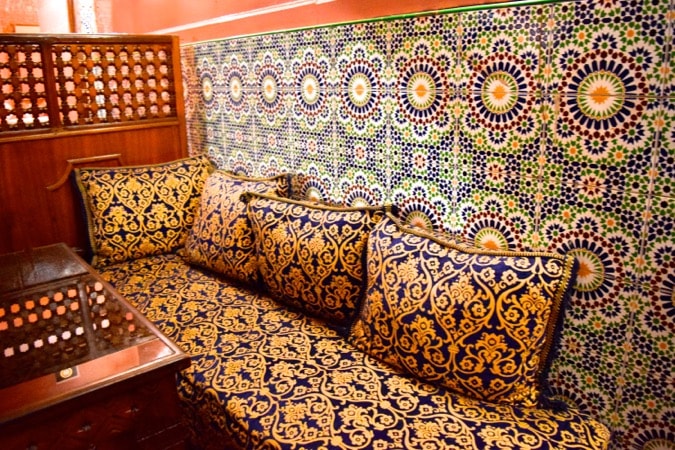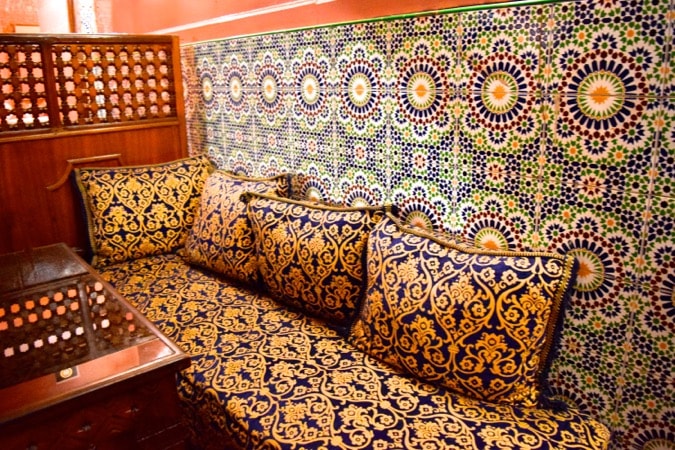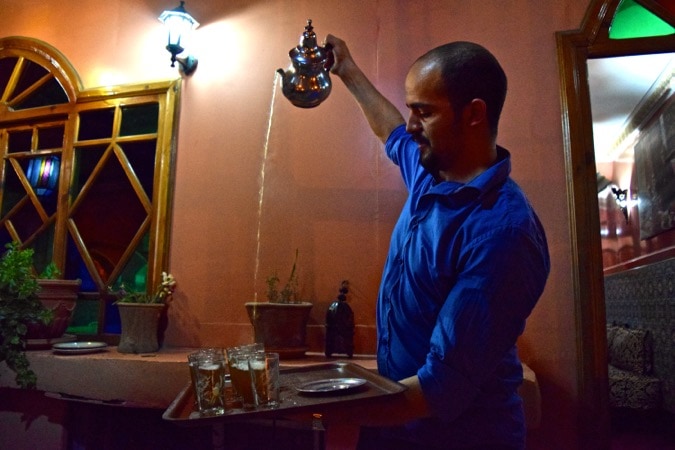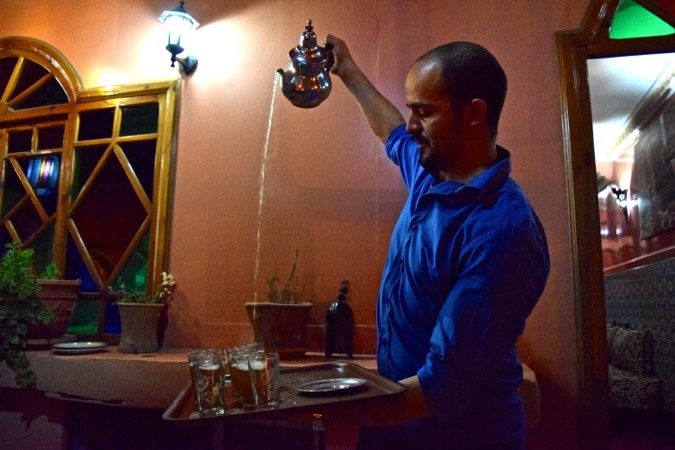 Also on offer, the chance to be painted with henna… not something I went for myself, but was glad to watch a friend have it done!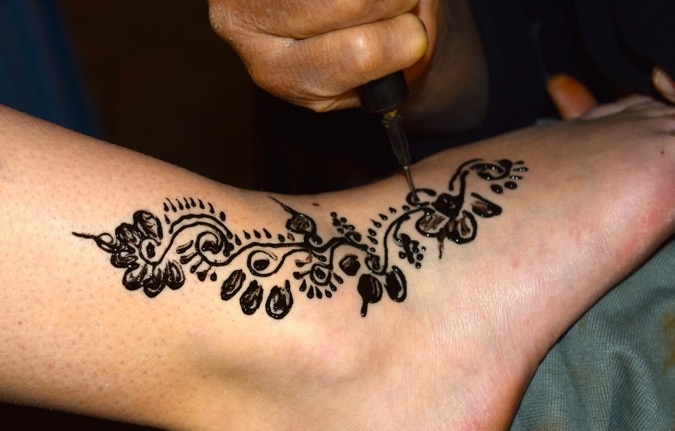 With tourism being one of the main sources of income in Marrakech, there were plenty of stylish spots for dining and drinking (remember most places don't serve alcohol). The terraces at Café Des Epices, Nomad or Riad El Fenn were all lovely places to sip on a glass of wine while enjoying views of the city.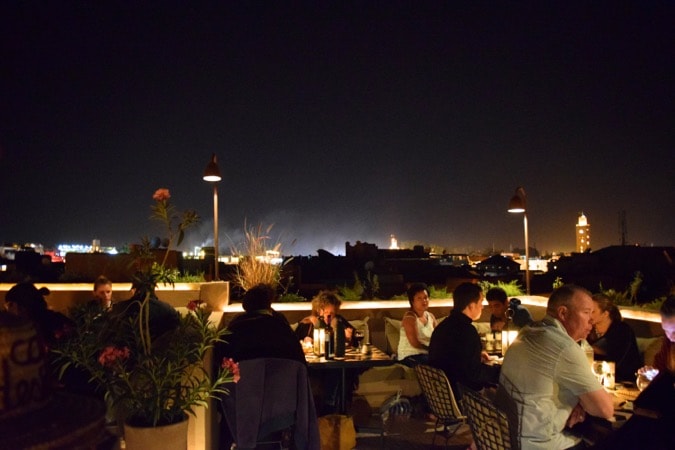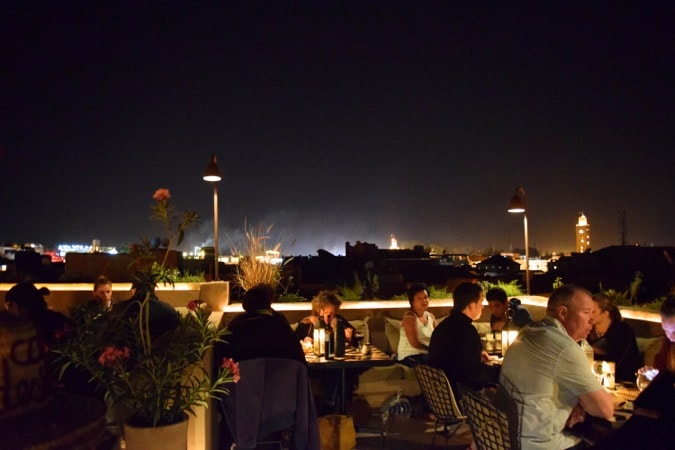 This love of style is evident in the quirky Jardin Majorelle, also known as the Yves Saint Laurent Gardens. It's impossible not to fall in love with these gardens of exotic cacti, picturesque fountains and colourful tiles.
Designed by the French artist Jacques Majorelle in the 1920s, it was later bought by Yves Saint Laurent, whose ashes were scattered there. Clashingly-bright pots in orange and yellow lit up pathways, and the main building was a vision in Majorelle blue – now an interesting museum focusing on Berber art and culture.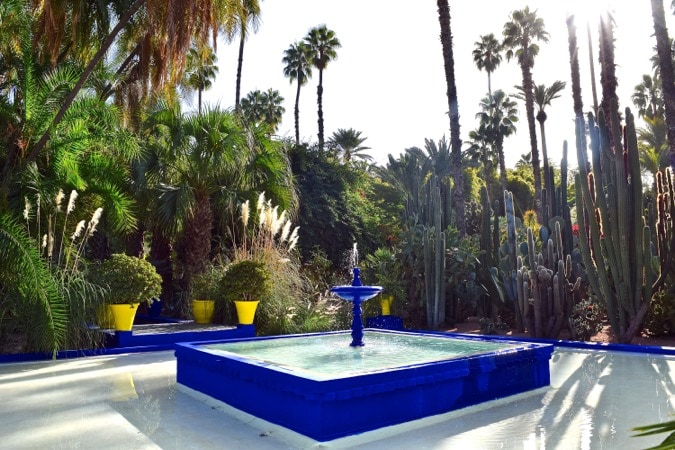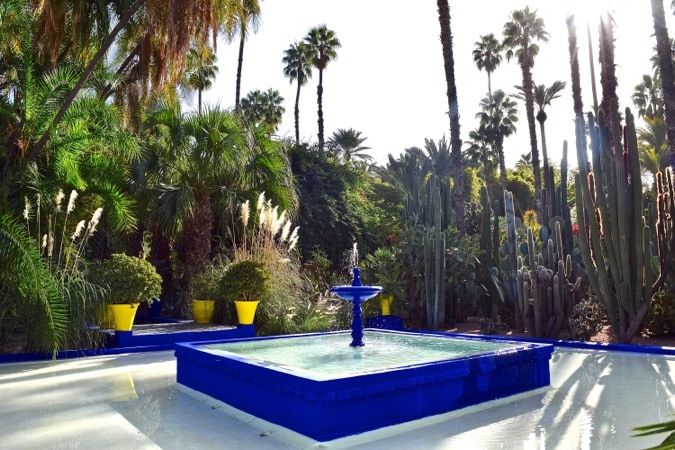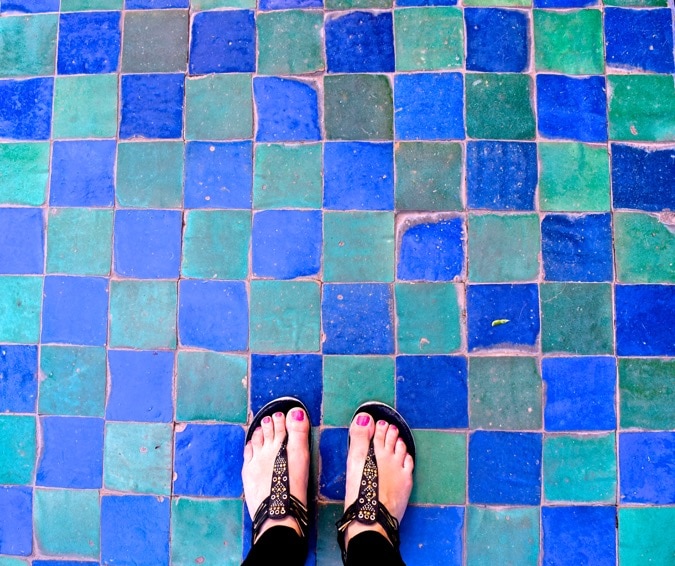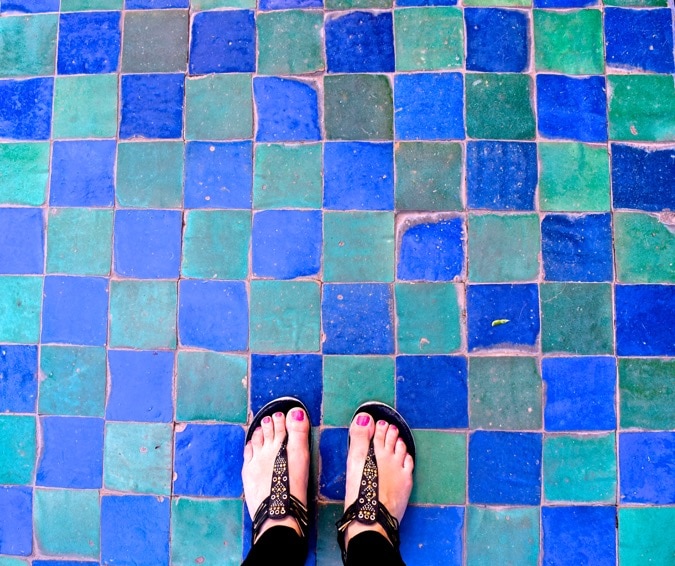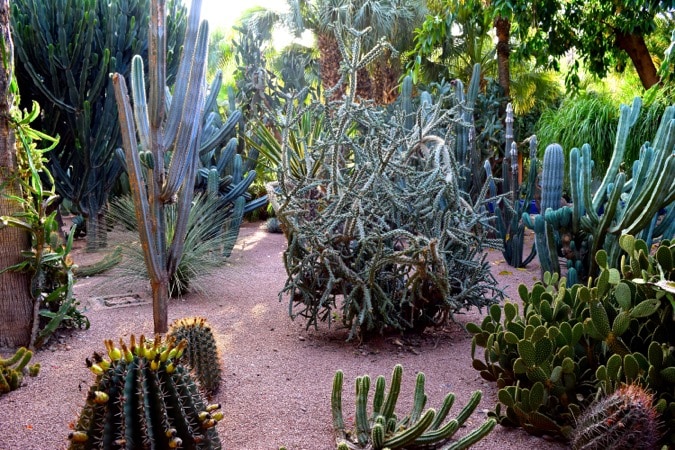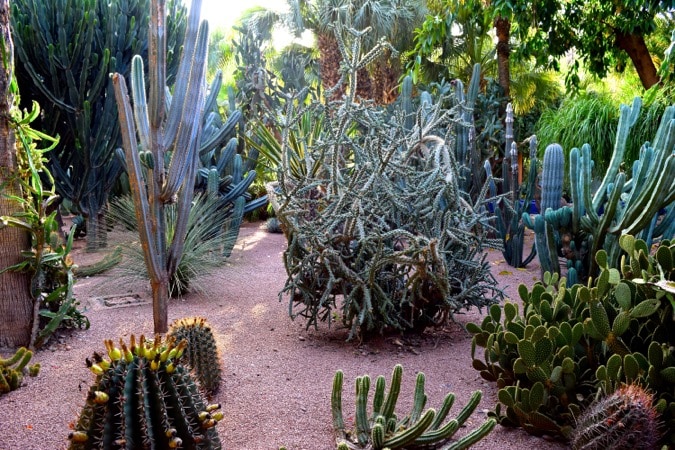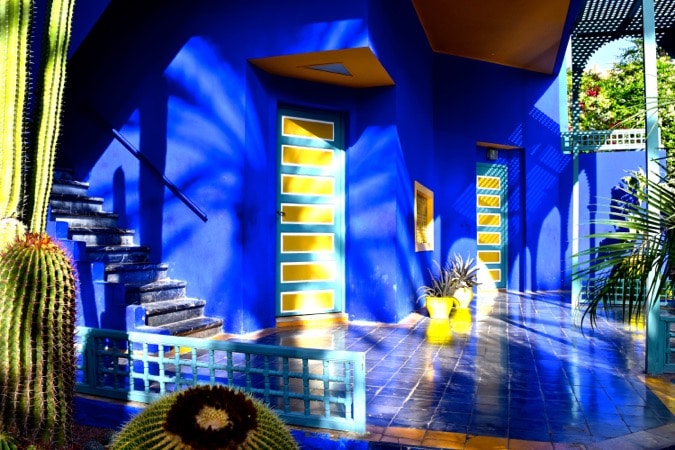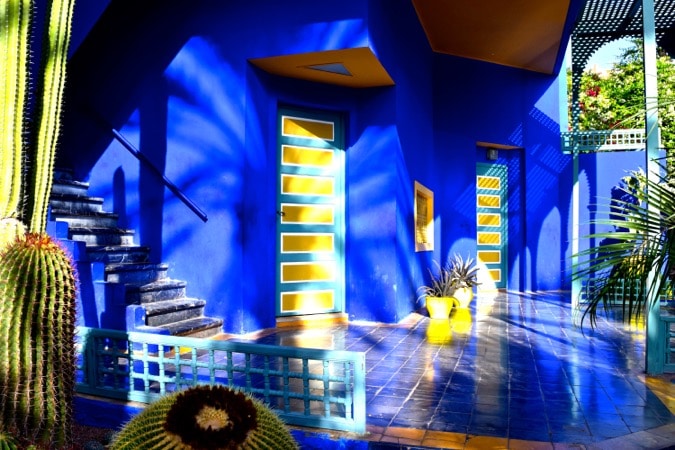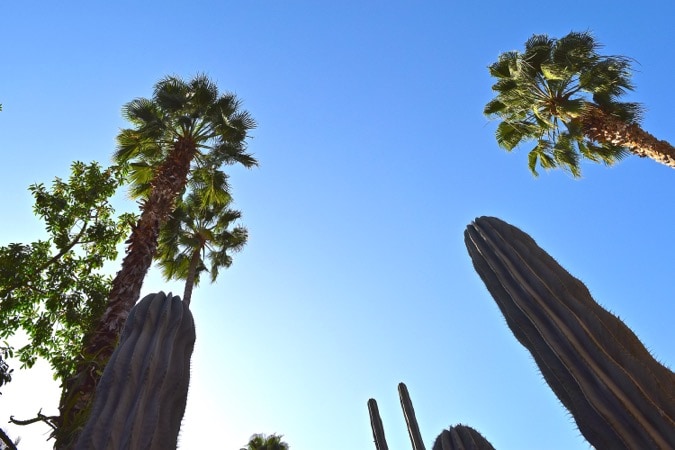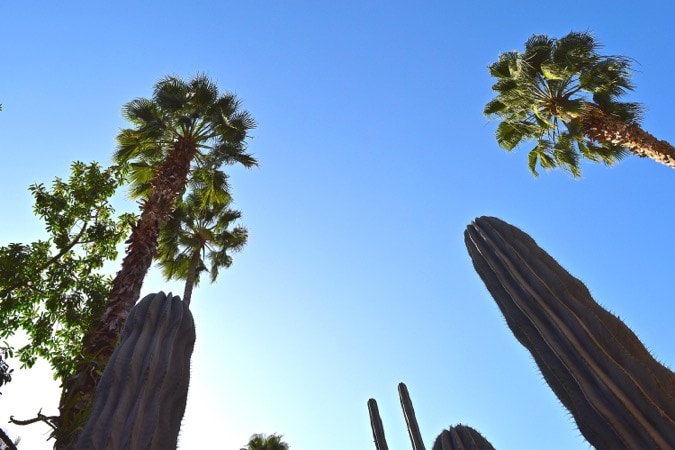 With a warm Marrakech welcome, and a brief introduction to Moroccan culture, food, style and more, it was time for the next stop on our adventure – I'll see you in the Atlas Mountains!
Find out more about the Adventure Morocco Tour with Travel Talk Tours here
and stay tuned for more blogs and videos from my trip very soon. As always, opinions are my own!