Ready to travel around the Sahara Desert with me?
So far on my Adventure Morocco tour I've haggled in the medina in Marrakech, reached the top of the world in the Atlas Mountains, explored a real life movie set, and drunk more mint tea than I can keep track of. This stop however, was the one I'd been looking forward to the most!

Check out the videos of my trip now, and scroll down to read about my adventures in Morocco.
Oh the Sahara Desert! Would it be like in films? Dunes for miles? The softest of sand? Stars illuminating the entire sky?
Leaving from Ouarzazate, we had some incredible scenery to check out. First up, the incredible red rock Moroccan canyon. It was spectacular, and worth the trek over uneven rocks to the top!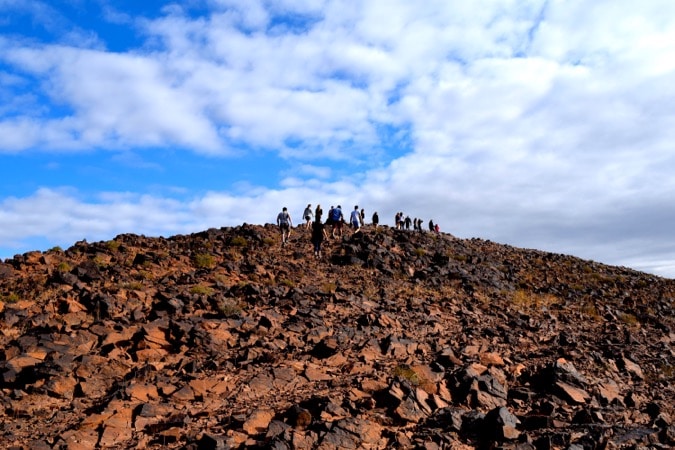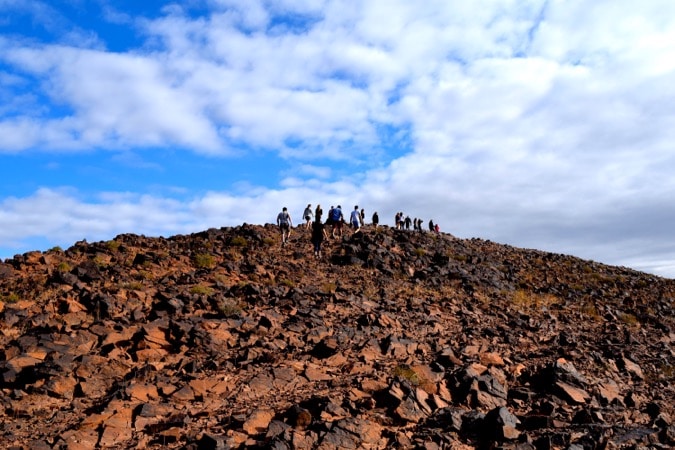 As we zigzagged along the mountain roads, the landscape changed from colourful rocks, to beige desert dotted with perfectly formed acacia trees.
Saying goodbye to the coach, it was time to hop in some 4x4s, perfect for navigating the dunes. As we continued, the dry, arid landscape, transformed… what was this? Palm trees as far as the eye could see! The Draa Valley Oasis sits along the Draa River (Morocco's longest river) and is a haven of date-bearing palm trees, with a red rock backdrop (like a mini Ayres Rock!) A real life oasis…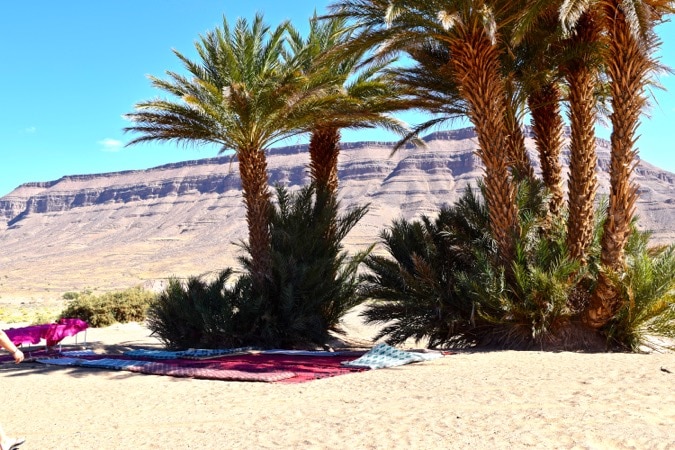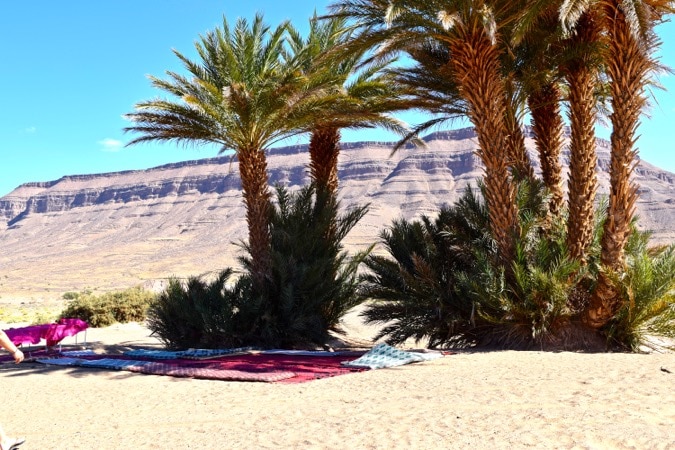 After a quick picnic lunch at the oasis (munching on rice, salads, olives, mackerel… and sand as it was so windy!) we set off in search of dunes. Kids ran to wave at us as we weaved through their tiny isolated villages. We saw traditional farming techniques, using donkeys and horses to pull their loads, building houses with clay and straw, and children cycling miles to reach the nearest school.
So what did we do in the Sahara Desert? Over 48 hours we spent time in two different camps – one close to the Algerian border in Mhamid and the other closer to the town of Zagora. As I've never considered myself much of a camper, I was a little apprehensive, but this was definitely glamping! Both camps were comfortable, with proper beds, a large lounge/dining room, campfire, basic electricity and an outhouse with proper toilets. With no wifi for a few days, it was a refreshing digital detox – healthy for anyone, and even more so for a social media addict like me.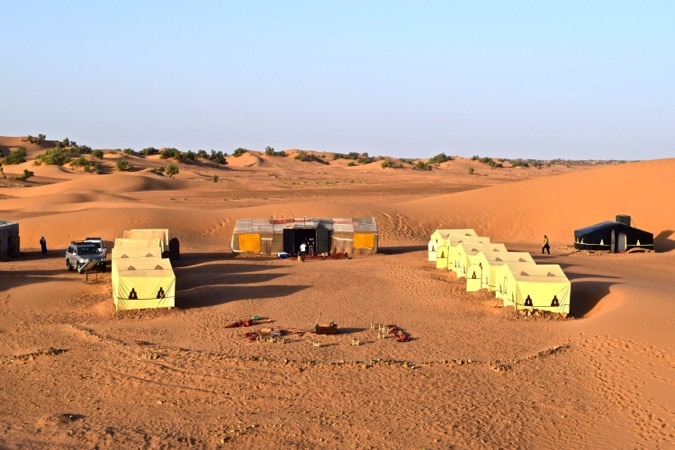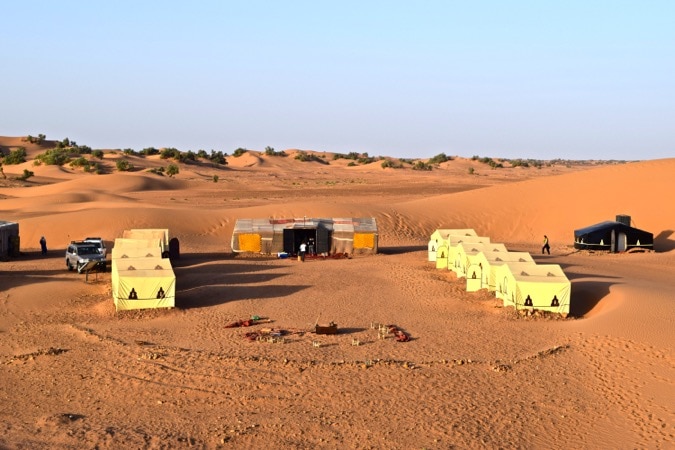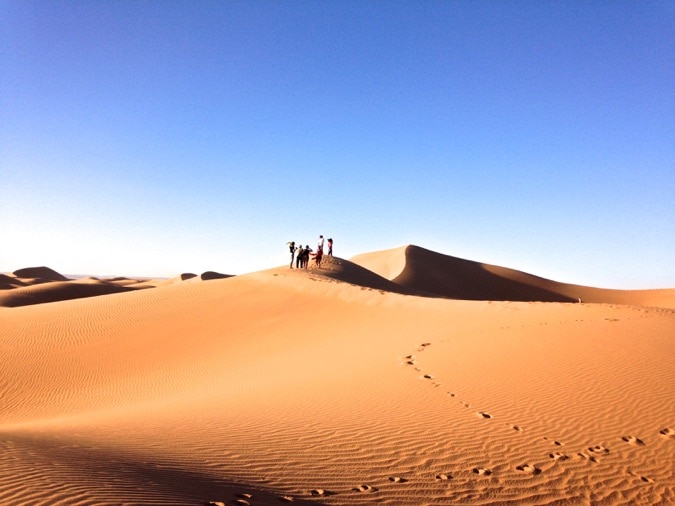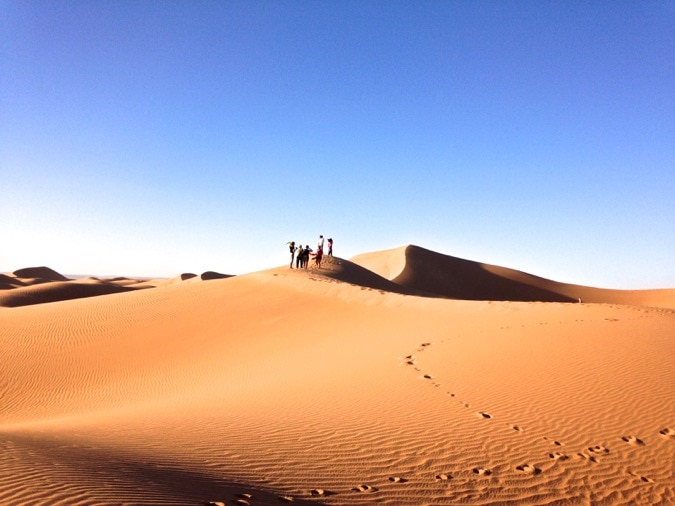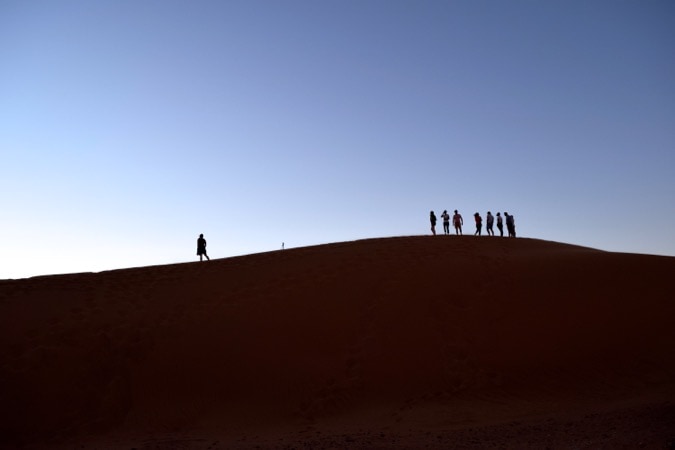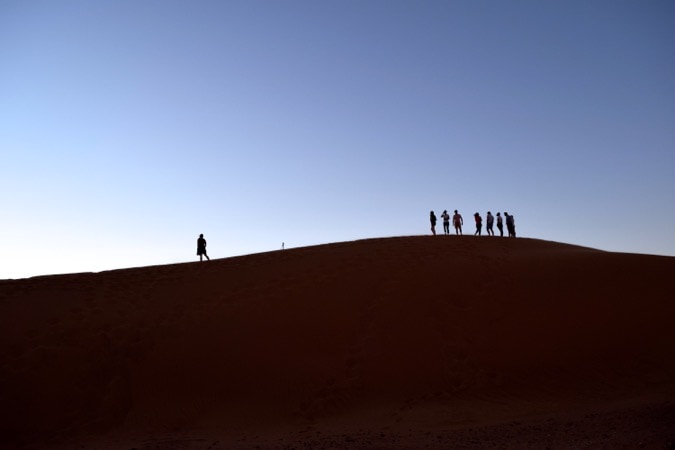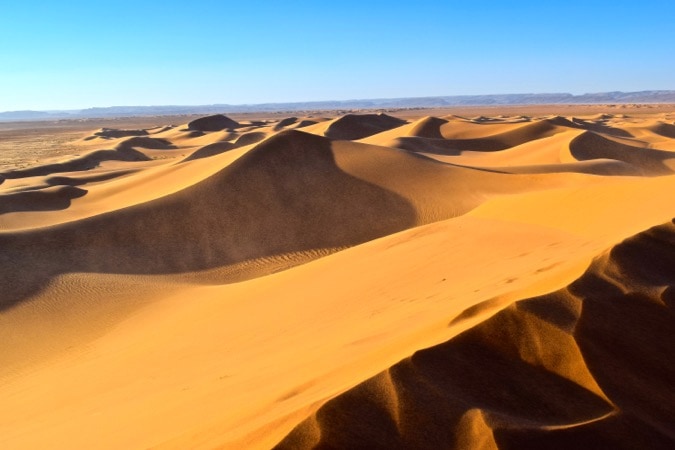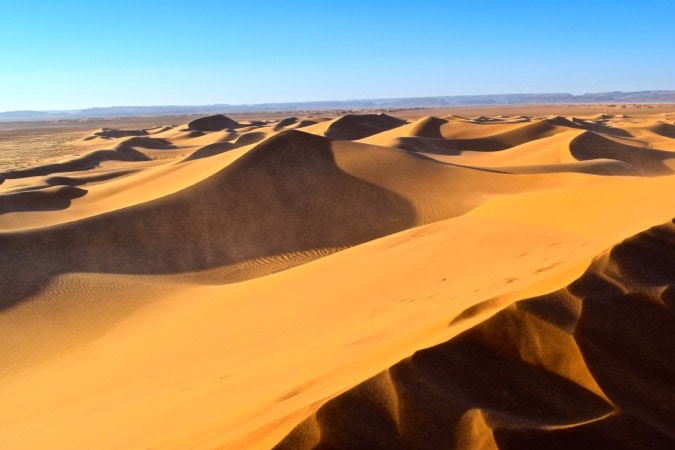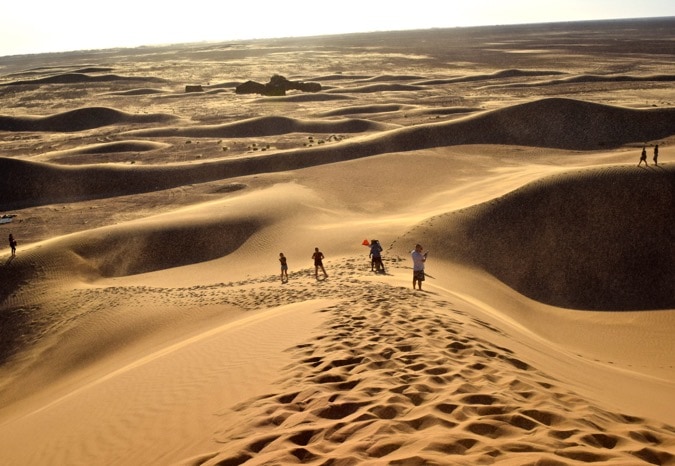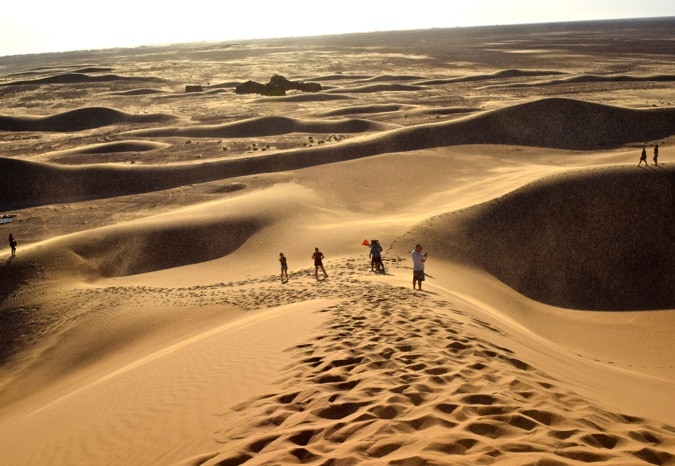 The sand dunes were beautiful – particularly at sunrise and sunset, both of which I managed to catch.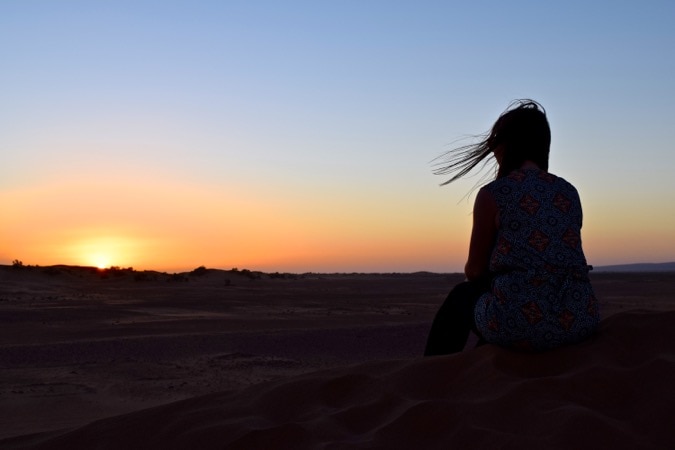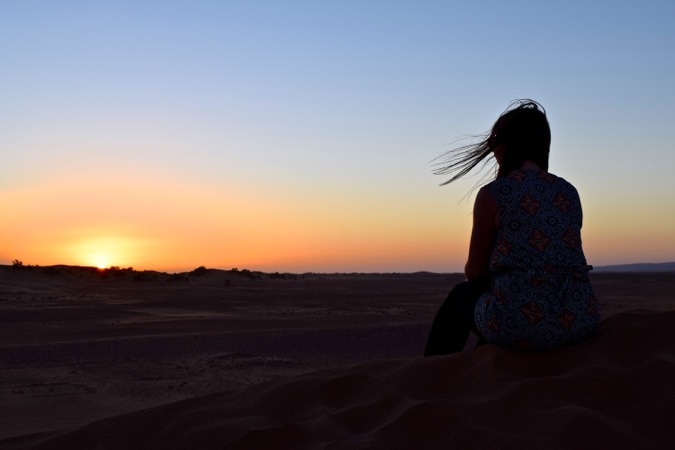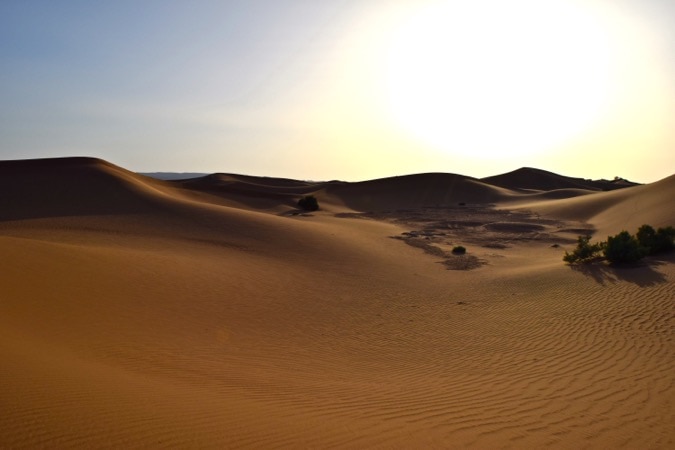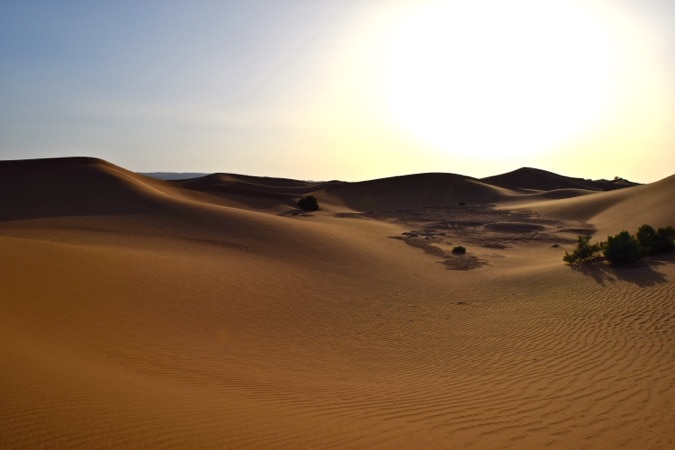 If I thought the Sahara was breath taking during the day, night time was out of this world… and why? The sky. Illuminations as far as the eye could see. Bands of tiny stars flickering, large stars glowing brightly, and the Milky Way streaking across the centre.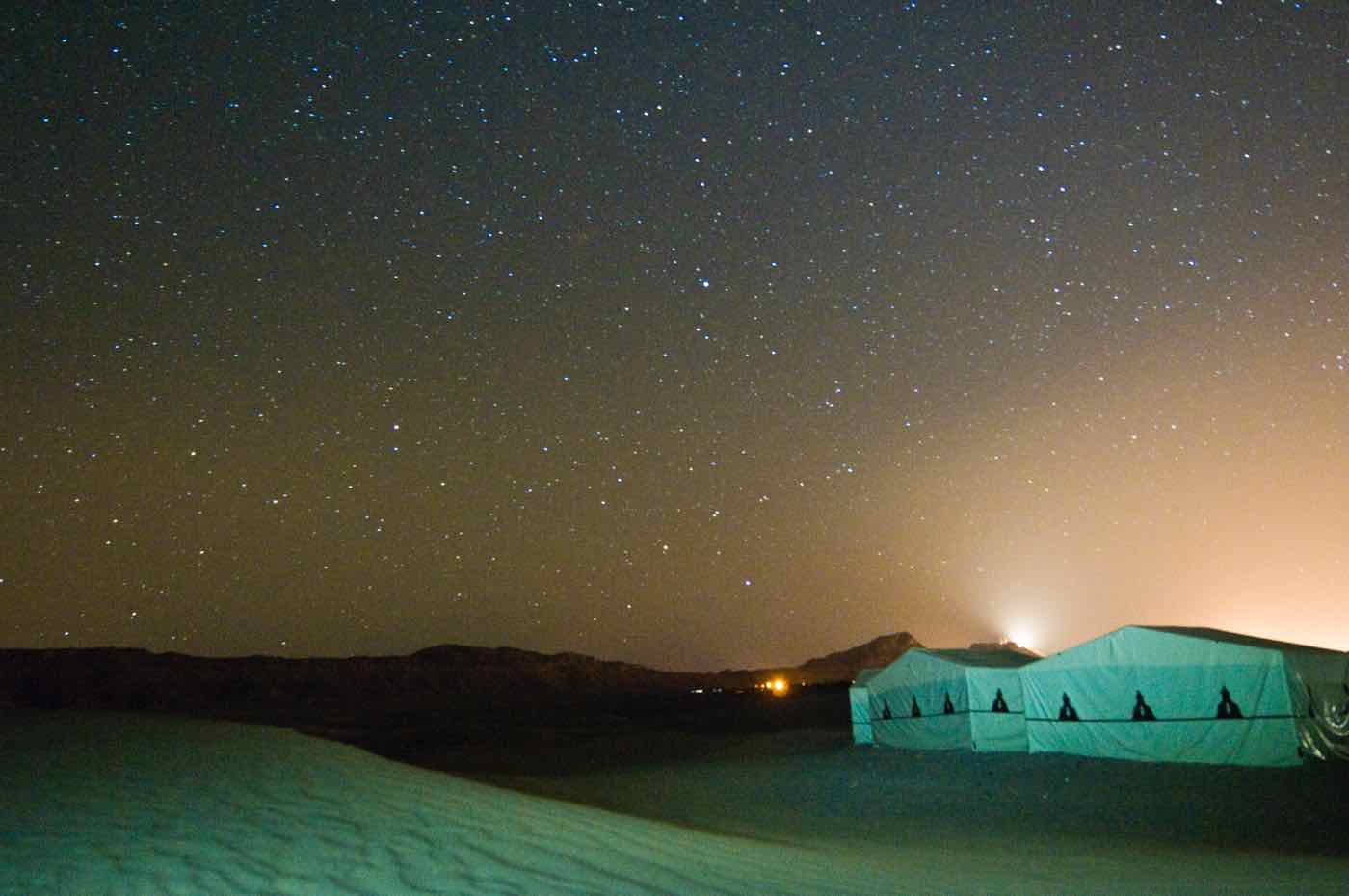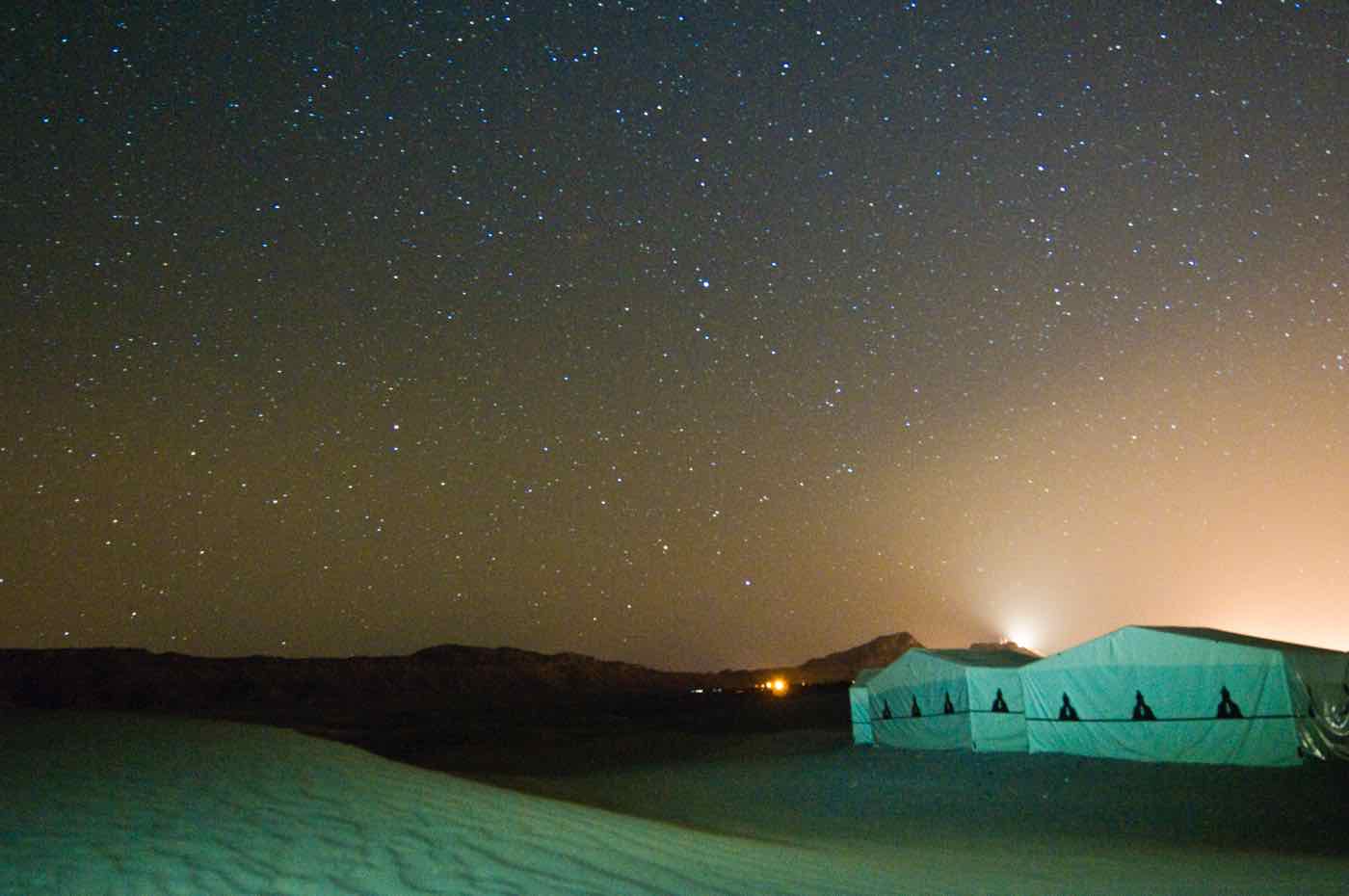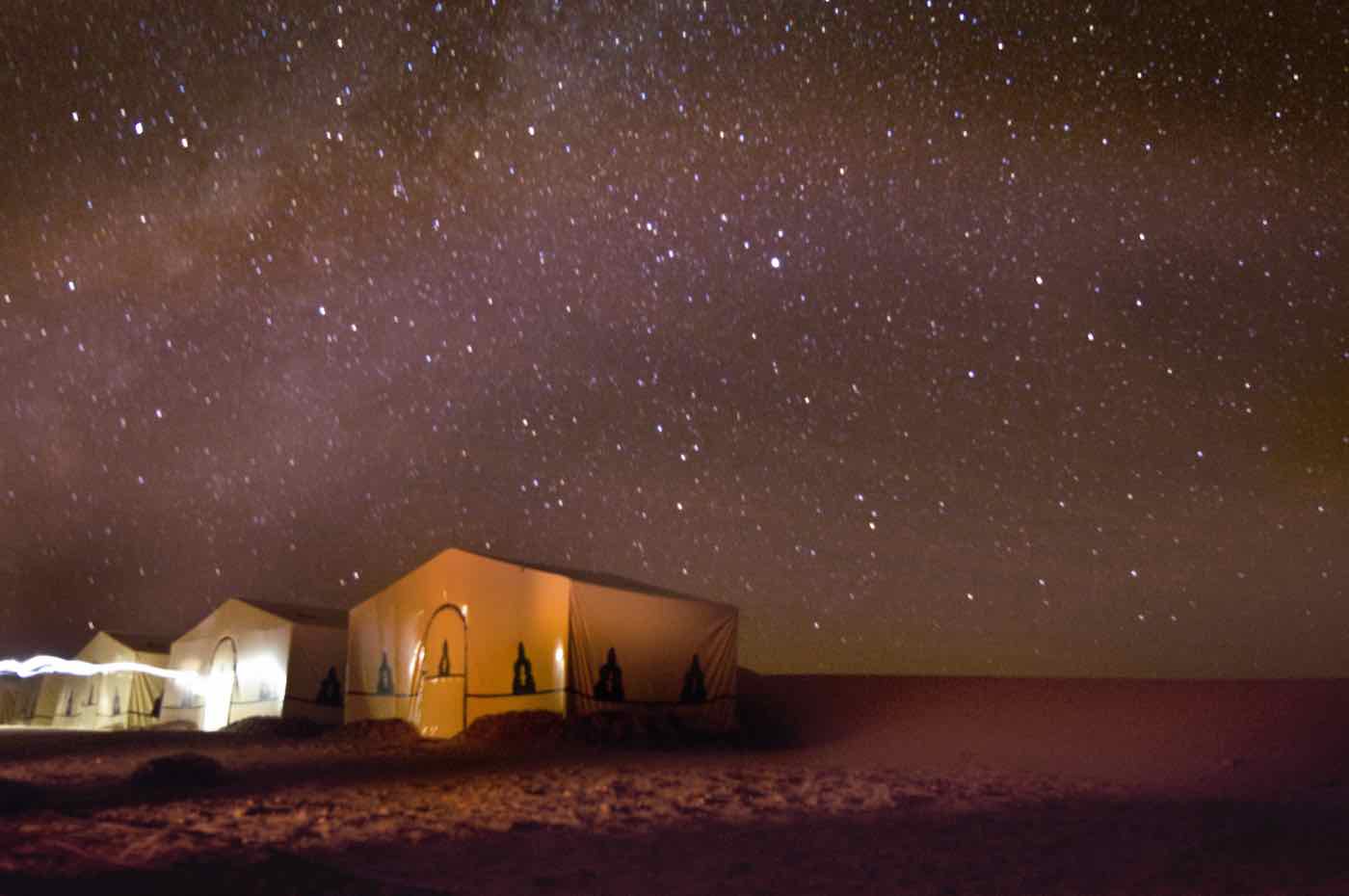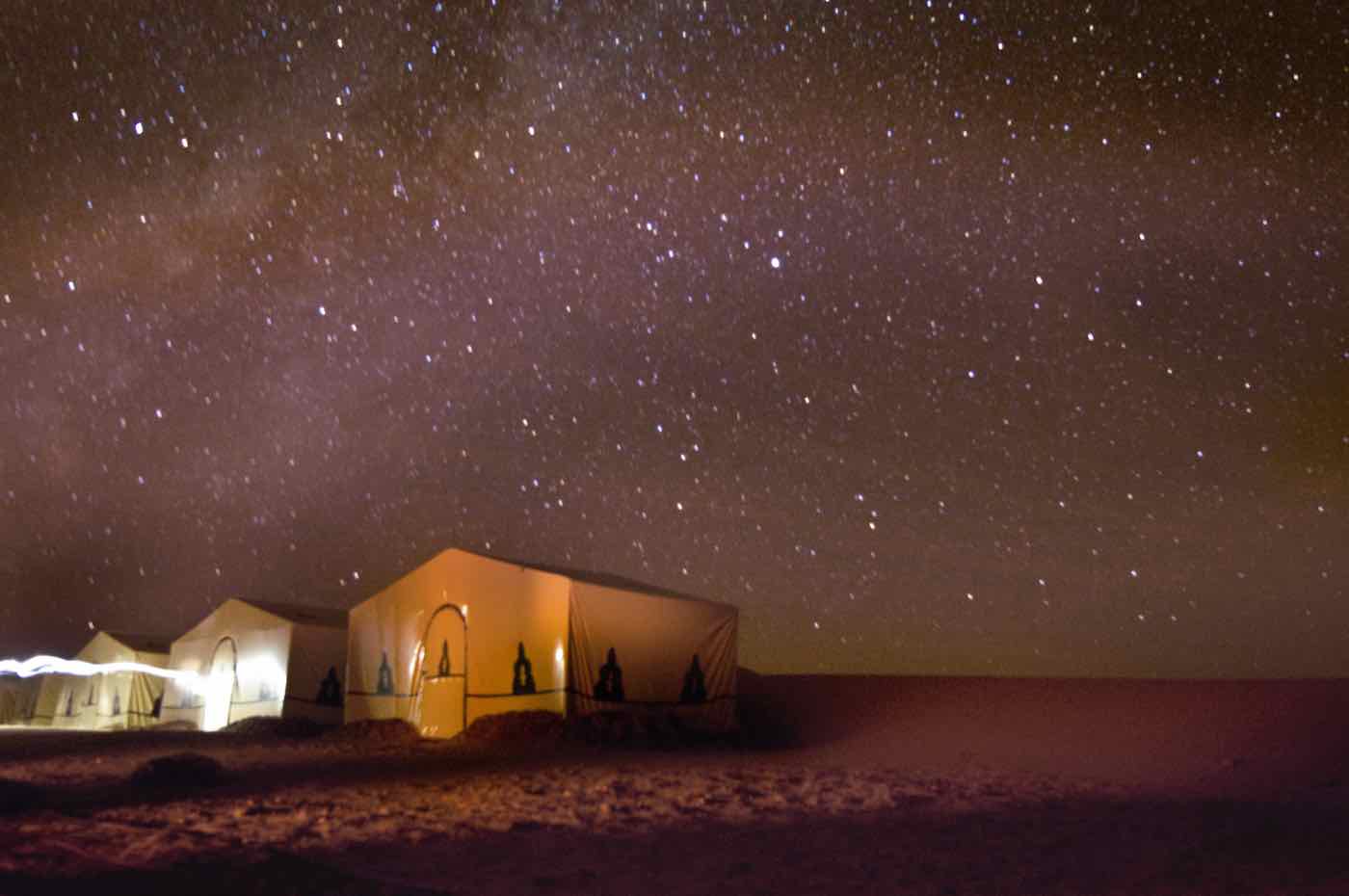 After a tagine dinner and some musical entertainment, we lay by the campfire and wondered what was out there. Shooting stars swept across the sky leaving small frosty-looking trails. Constellations were more visible than ever, and as I chatted with my new friends from America, Australia and New Zealand, we compared the constellations from our hemispheres.
That was until mid-conversation when we all stopped in our tracks. It was as if someone had taken a photo with flash – every single face around the campfire lit up with a white glow. As we gazed up we realised there was no camera – this was activity a long way from us – a comet, a meteor, space station? Who knows… but I'll never forget that moment when I saw a thick white stripe sweep across the sky.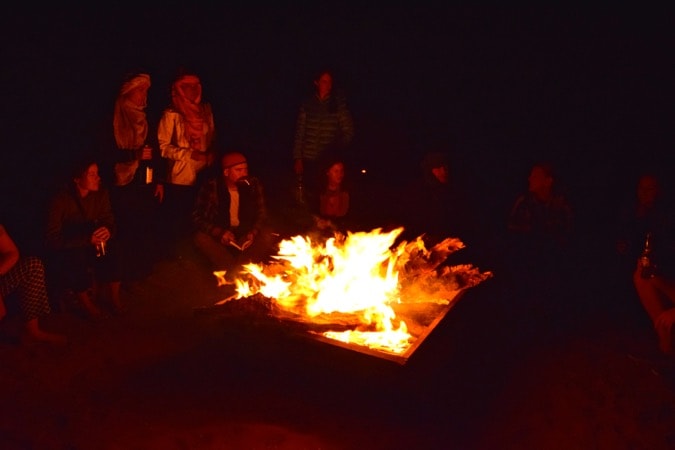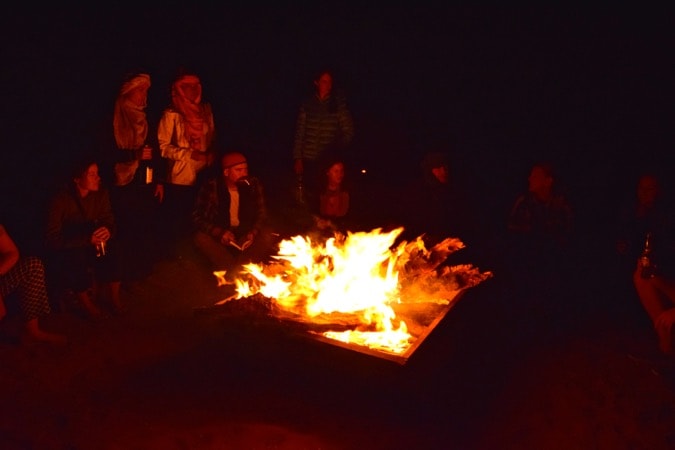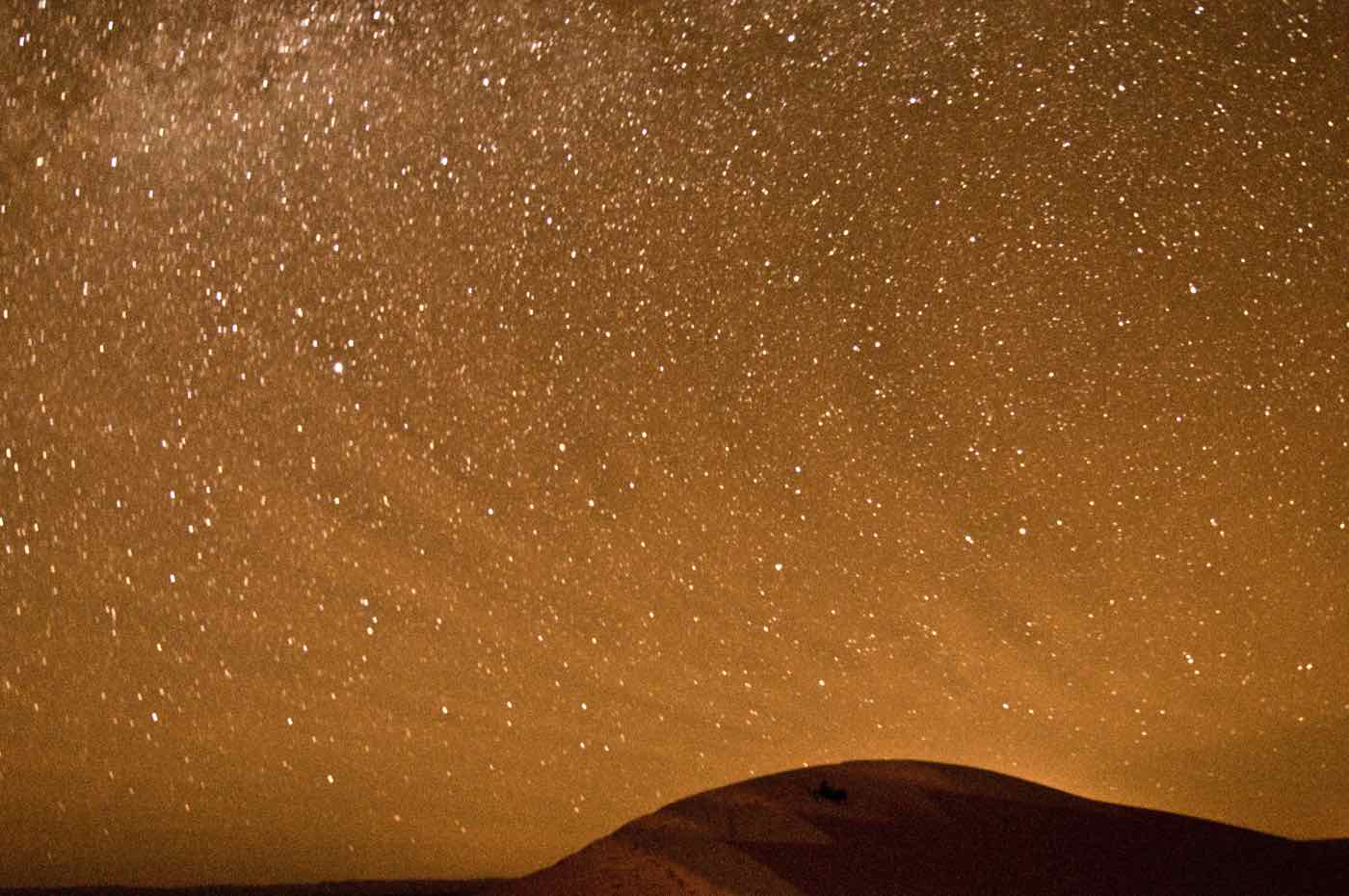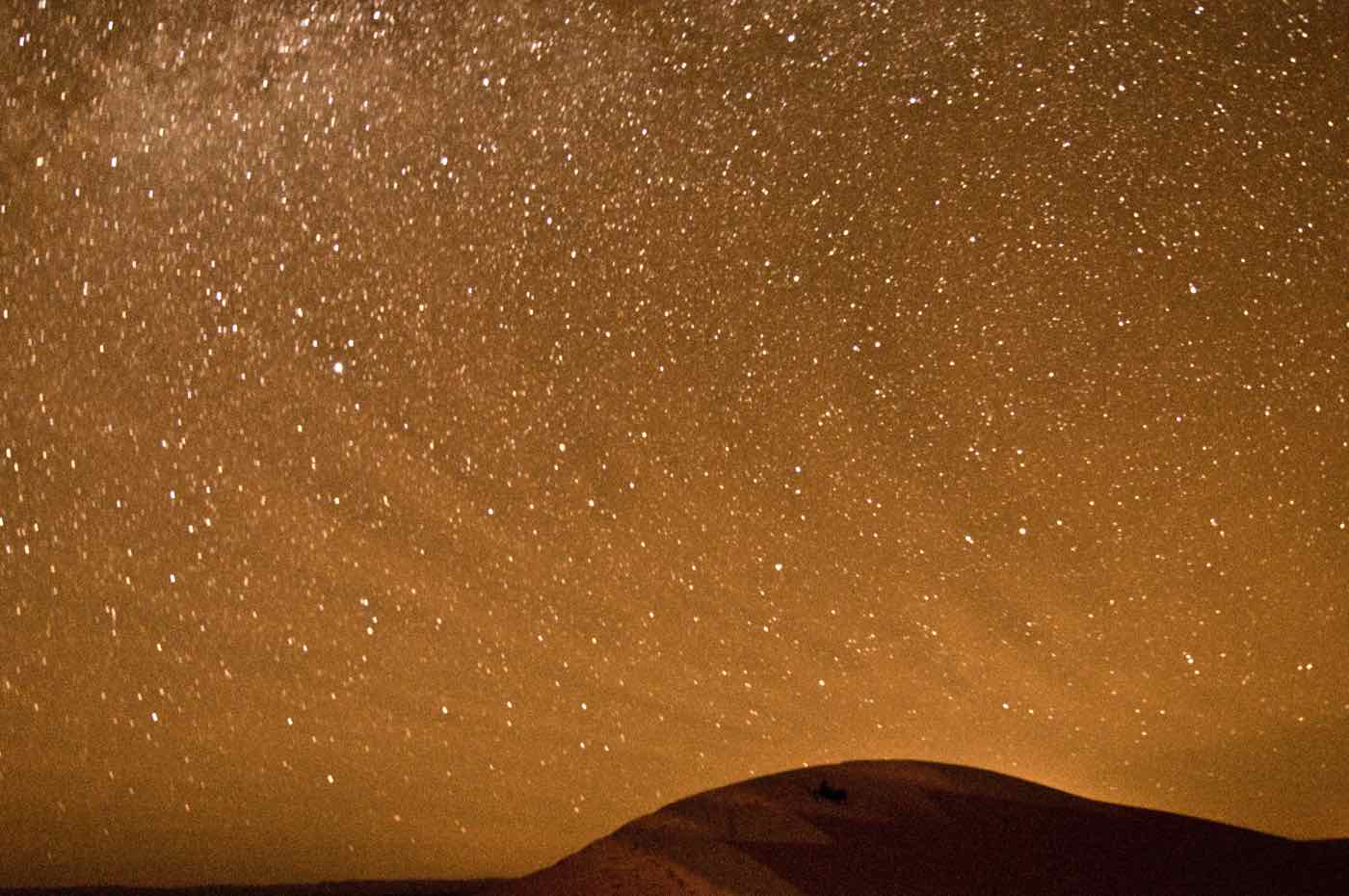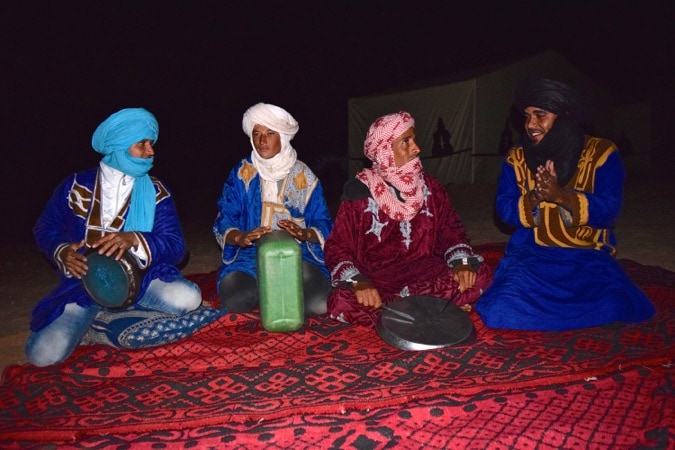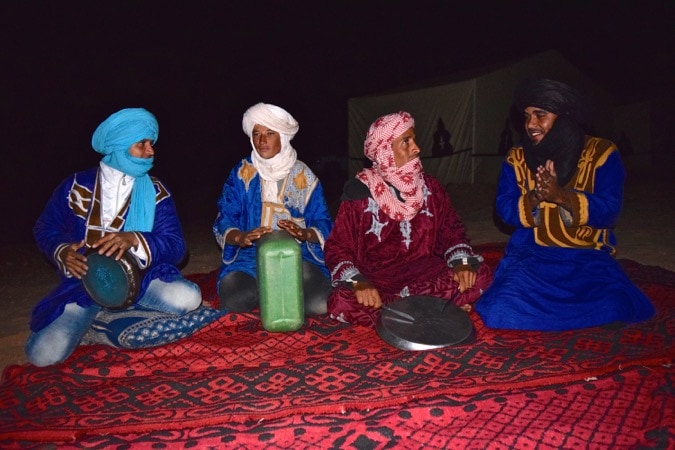 It wouldn't be a full desert experience without a camel ride, right? On the second day, 27 camels trotted towards our camp as the Saharan sun started to burn off. I was introduced to Humphrey Bogart (my camel… as named by me!) who took one look at me and rolled his eyes! Riding a camel isn't a comfortable experience. It's pretty rocky and unless your camel's hump has been moulded to your exact shape, it's not an activity you'll want to do for a long period of time. Needless to say, Humphrey wasn't particularly co-operative! However, trekking across the Sahara, watching the sunset on board my new friend, and leaving beautiful shadows on the ground was spectacular. Definitely a big fat bucket list tick!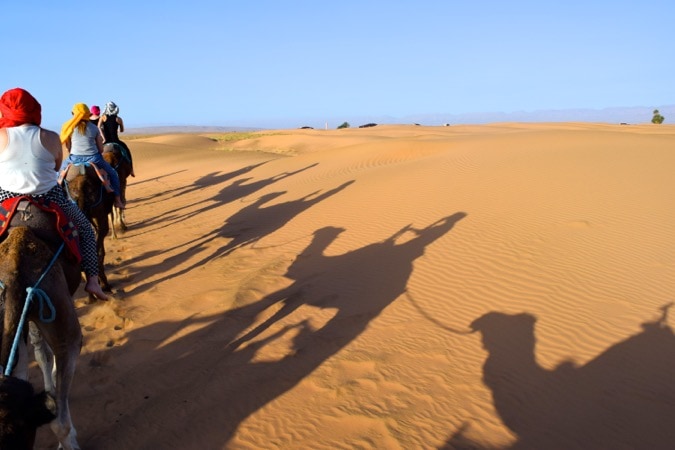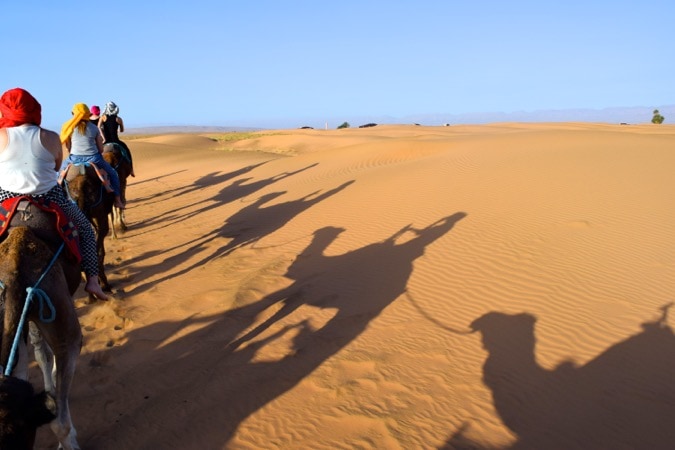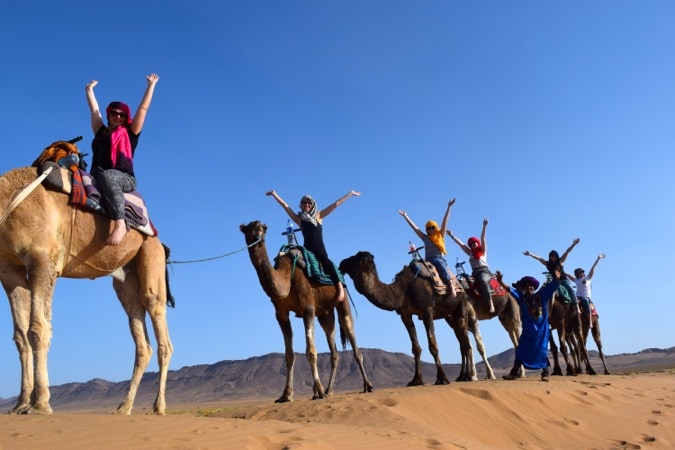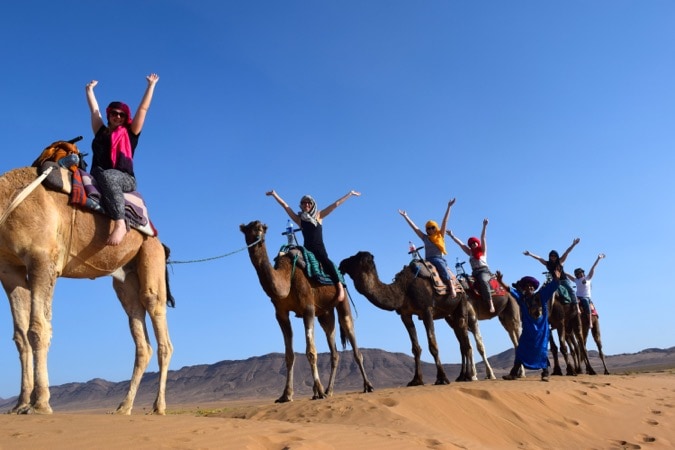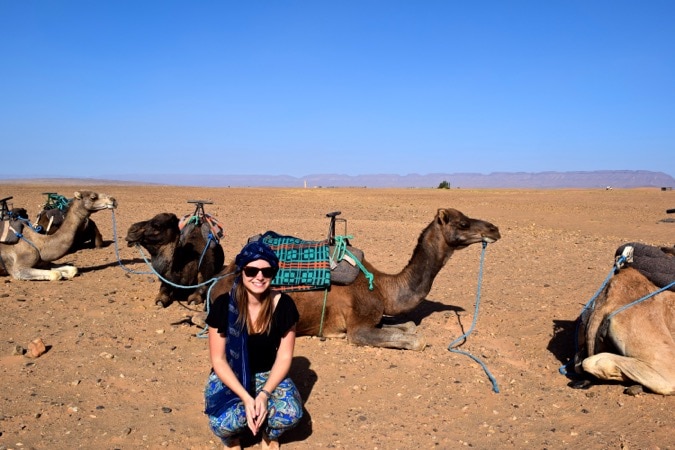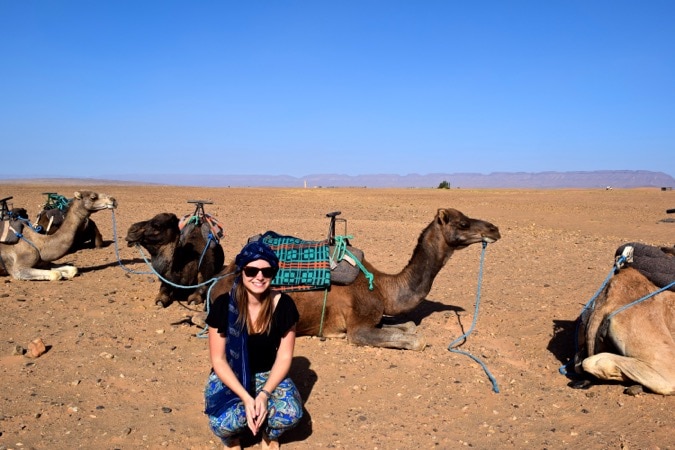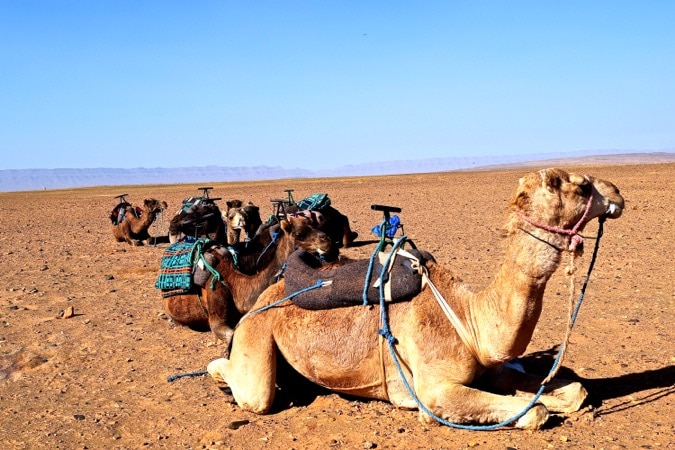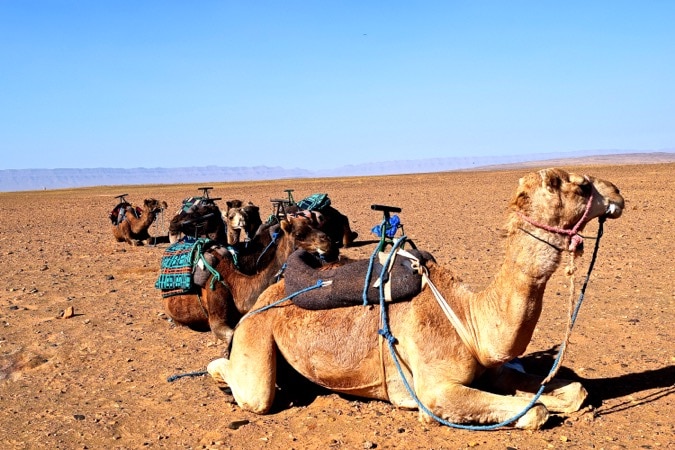 The yoga bunnies in the group were keen for a sunrise yoga session, and it's fair to say, it was an incredible place for it. I stood watching their sun salutations and goddess poses, as a ball of golden sun started to rise in the background.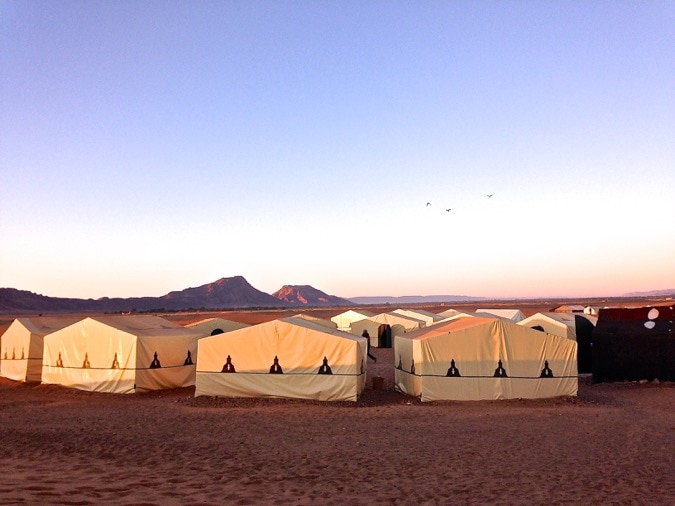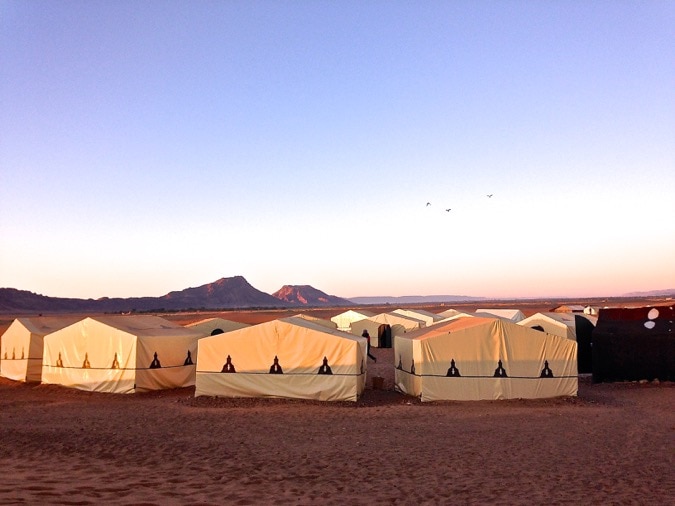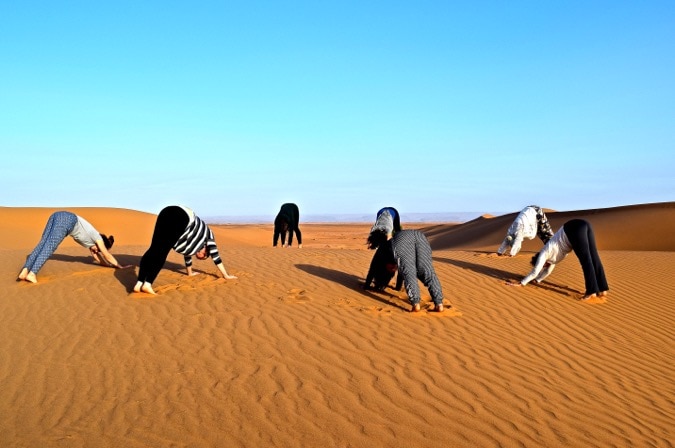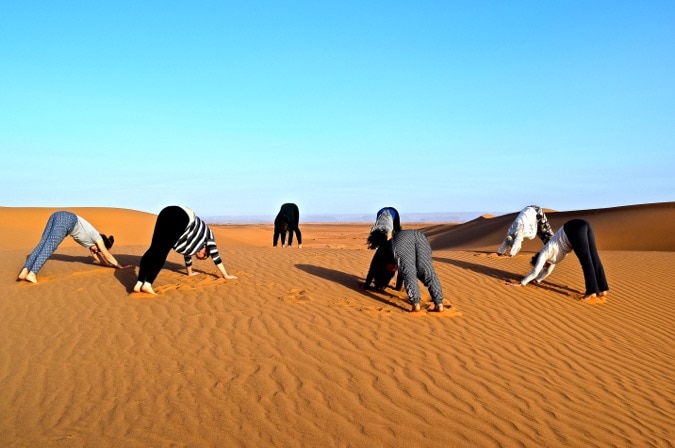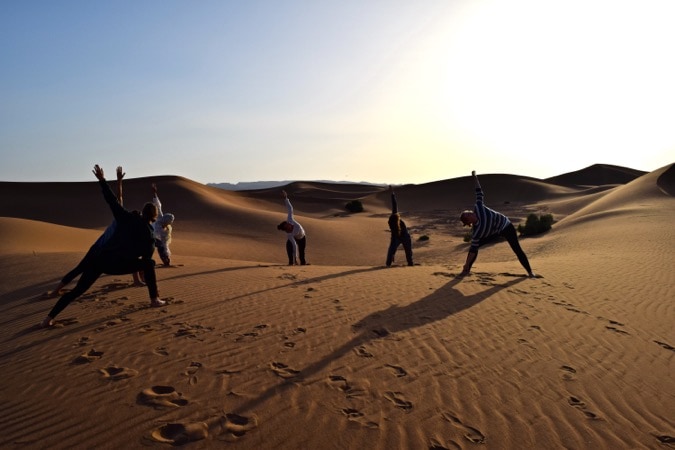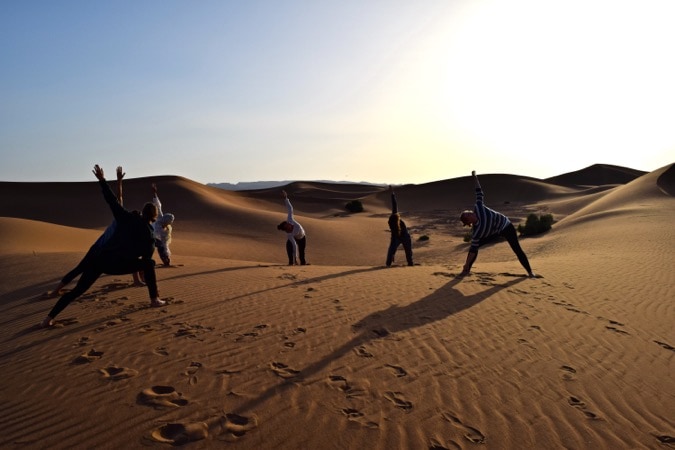 The desert region of Zagora is also home to some of the best ceramics in the country, as we discovered in the town of Tamegroute. Colourful plates, bowls, tagines and more hung on the walls – items I appreciated even more after a demo on how they were made. It was refreshing to see this industry still running with no big machines, or digitally-managed processes. Simply mud and clay sourced in the oasis, colours created from natural ingredients such as magnesium and pomegranate, skilled makers spinning wheels with their feet, and an ancient wood-fired kiln ready to bake the next batch of items.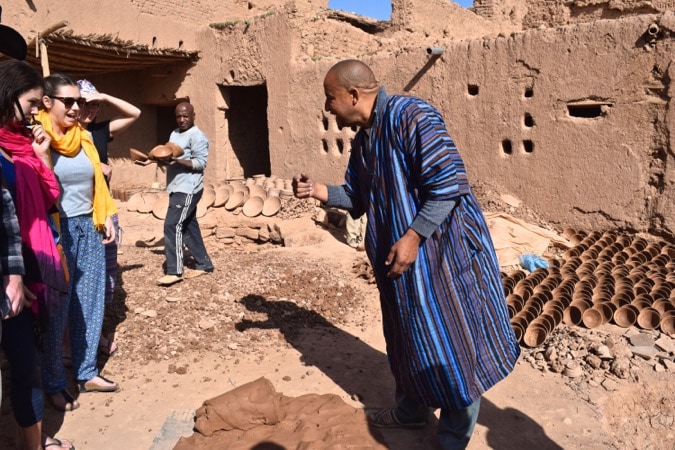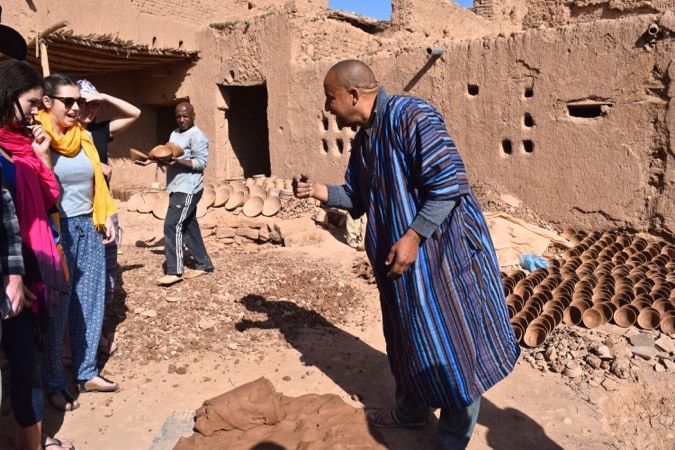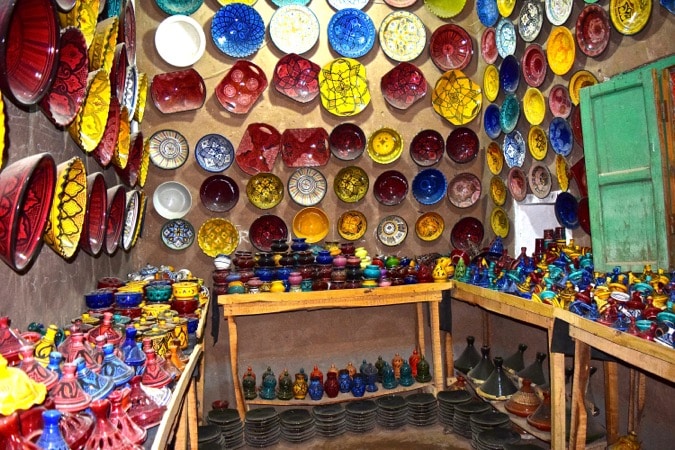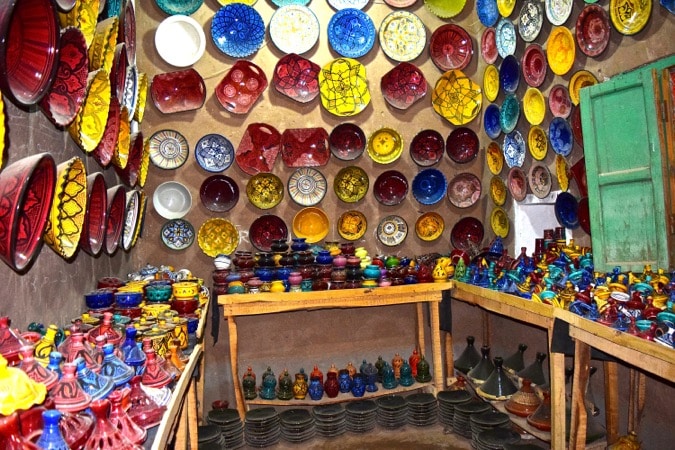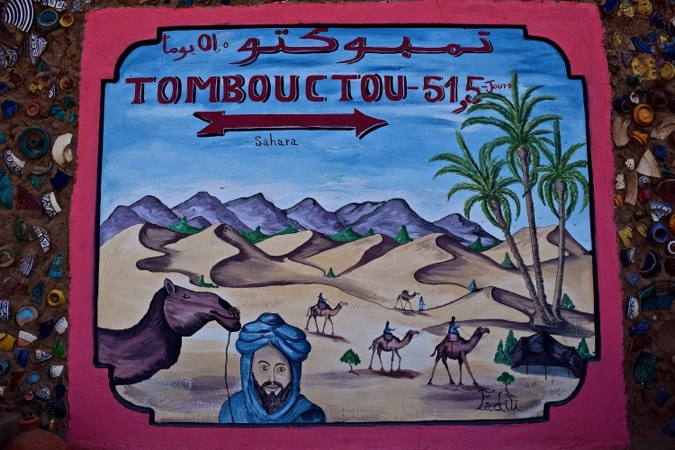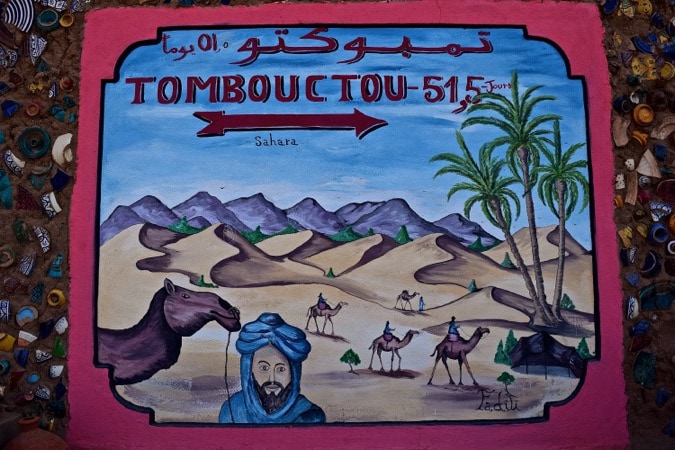 And with that, it was time to head to the bright lights and the big cities of Agadir and Essaouira with a few furry surprises along the way!
Find out more about the Adventure Morocco Tour with Travel Talk here, and stay tuned for more blogs and videos from my trip very soon. As always, opinions are my own!
Enjoyed this post? Why not pin it…