Drinks at Alux Restaurant and Bar in Playa Del Carmen are pretty special. Find out more about my experience in the cave bar, and what to expect on your visit.
Playa Del Carmen is home to some of the best dining and nightlife in the Yucatan. Most of it is found along touristy 5th Avenue, but take a taxi ten minutes up the road and you'll be at one if the most unique restaurants on the planet. Alux is a natural cave with cenote (sinkhole), that has been transformed into an incredible venue. Lights are strategically placed around the cave to illuminate the incredible formations of stalagmites and stalagtites. It really is breathtaking!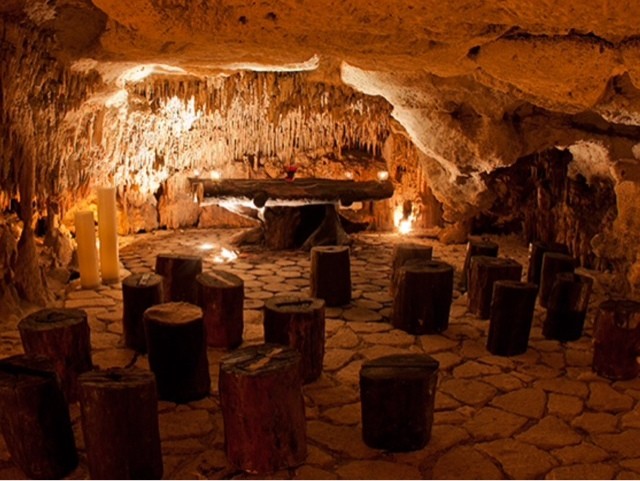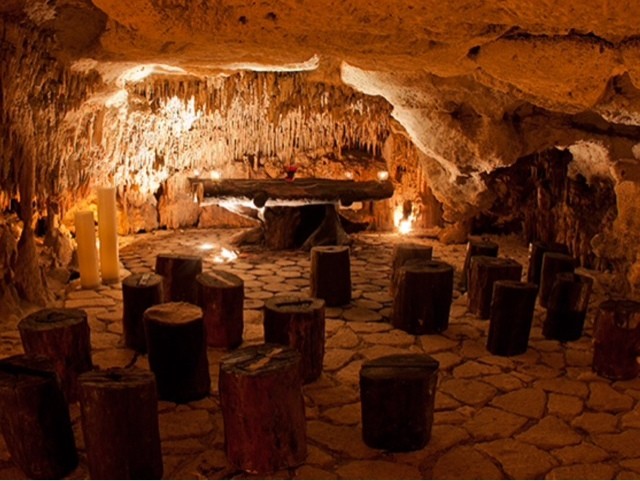 After reading Trip Advisor reviews, many people hadn't rated the food very highly, so we chose to go for cocktails in the bar. The bar area has background music and a stage, but there was no entertainment while we were there. Bottles sit on shelves built into the curve of the cave wall.
The cocktail menu is extensive and the barman offered plenty of extra options using fresh fruit that weren't on the menu. They were reasonably priced around $100 MXN. The setting really is beautiful. Its strangely cosy and very romantic with flickering candles and torches lighting the way. We spent ten minutes walking around the entire cave system, stopping to look at all the different restaurant and bar areas, the cenote and waterfall. While the main areas are open with almost cathedral-like ceilings, there are some secluded parts, perfect for a romantic date.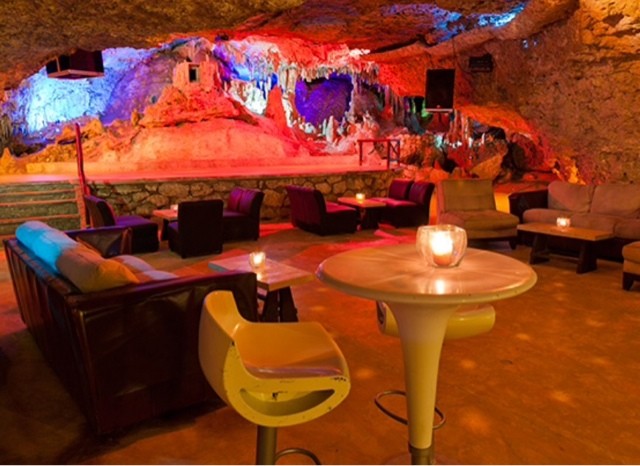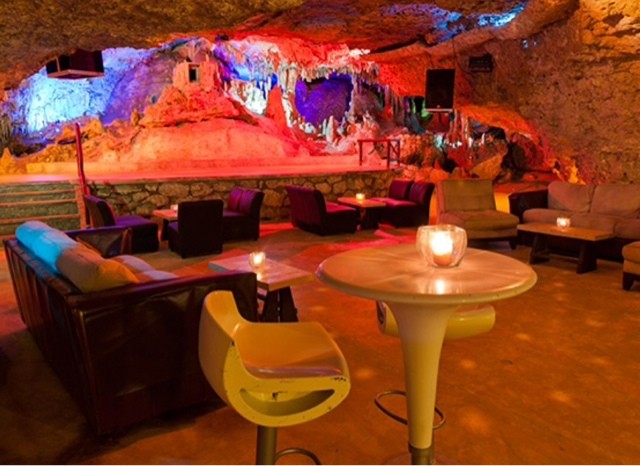 I lived in Playa for a month and never heard this place mentioned, perhaps because it's away from the main tourist streets by the beach, but it was well worth the short taxi ride. I can imagine it being an amazing setting for live music too. Find out more here.