Find out more about the food, menu and prices at Michelin starred chef Daniel Boulud's London restaurant, in this review of Bar Boulud, Mandarin Oriental Hyde Park.
Daniel Boulud may have two Michelin stars at his stateside restaurant, but even for me, jetting to NYC for lunch felt a little extravagant… So I popped along to Bar Boulud at the Mandarin Oriental Hyde Park to check out his London base.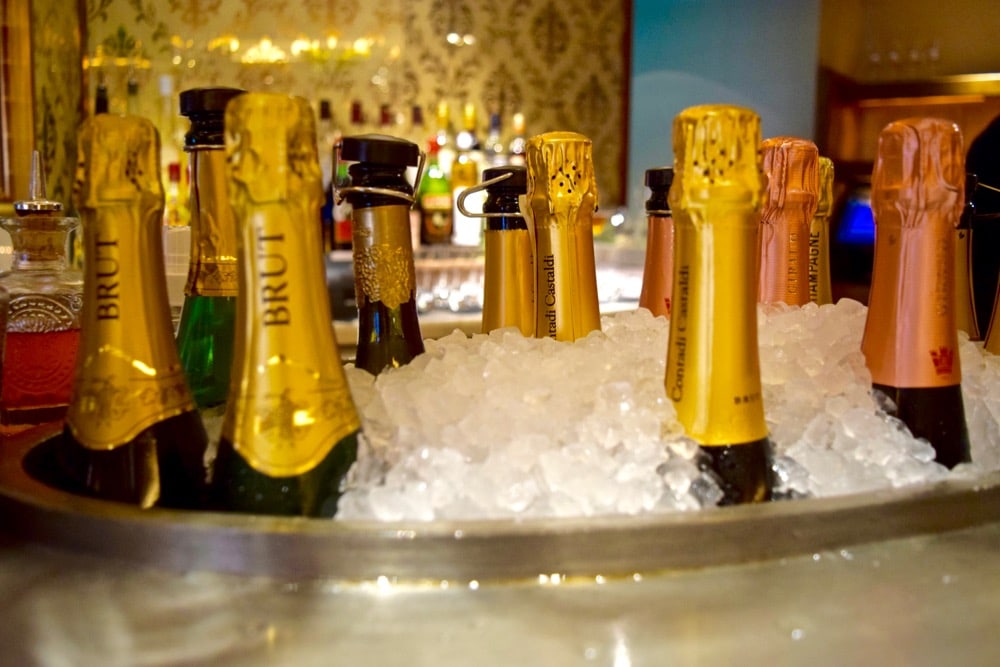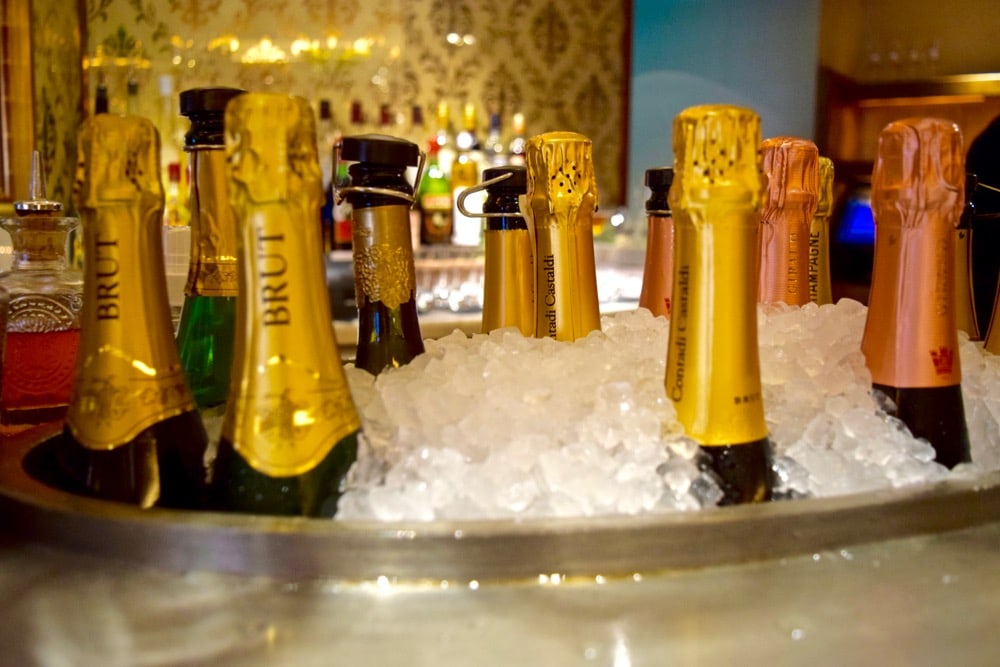 When I had the opportunity to visit Bar Boulud at the Mandarin Oriental for lunch last week, I felt like the luckiest girl in the world. One of my sisters happened to be visiting from Sweden and was more than happy to be my date. It was shaping up to be the perfect girly catch up!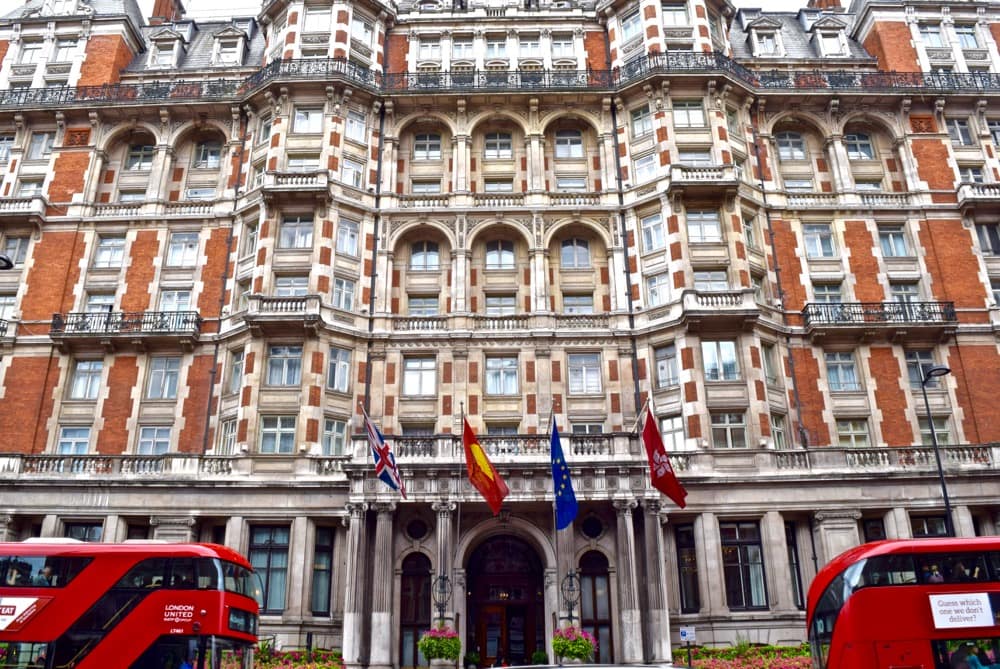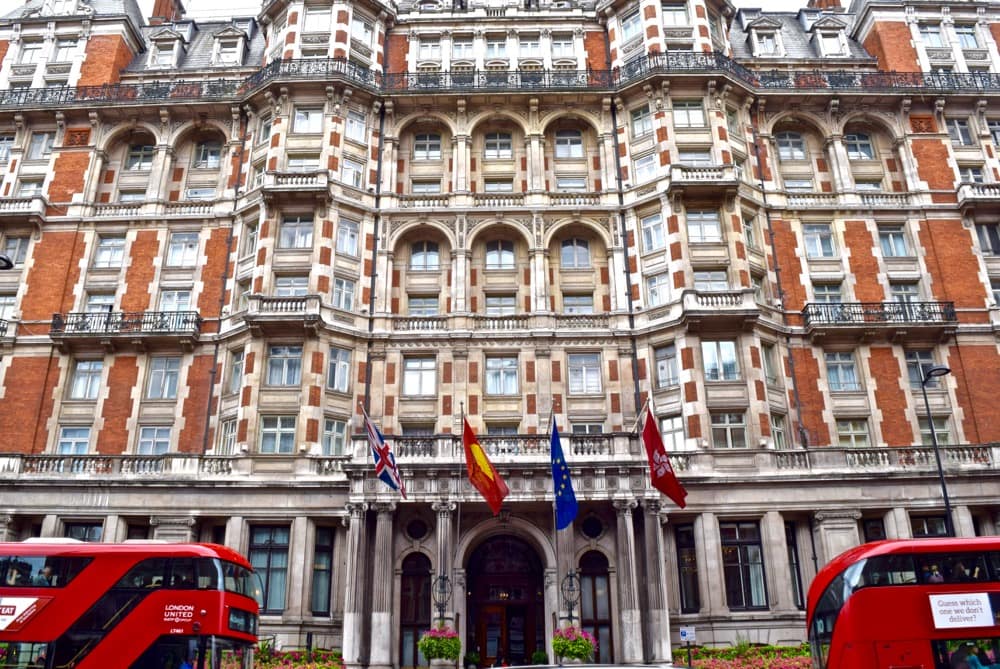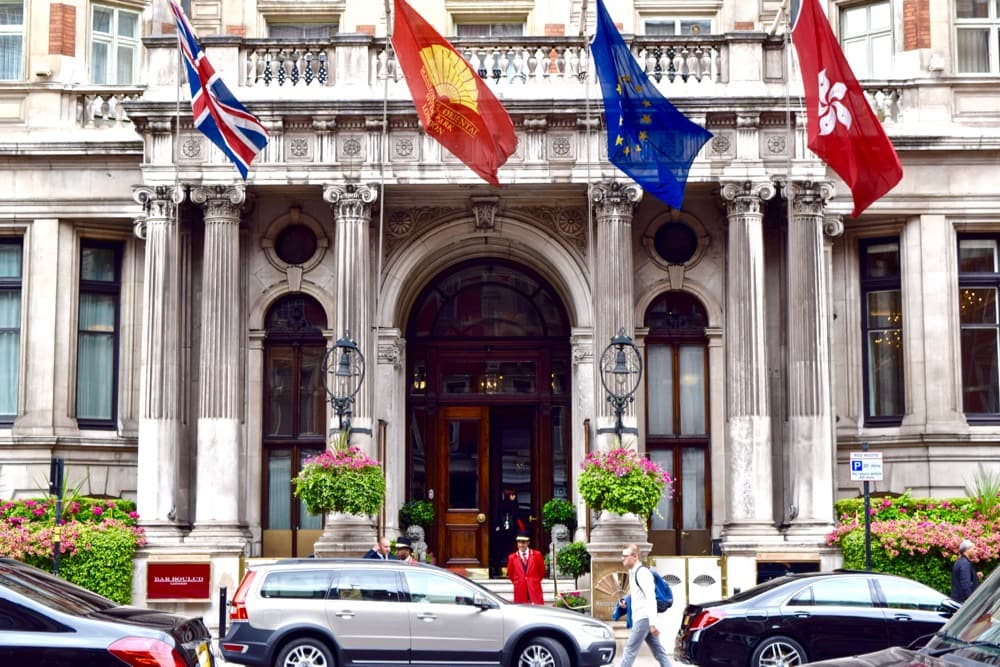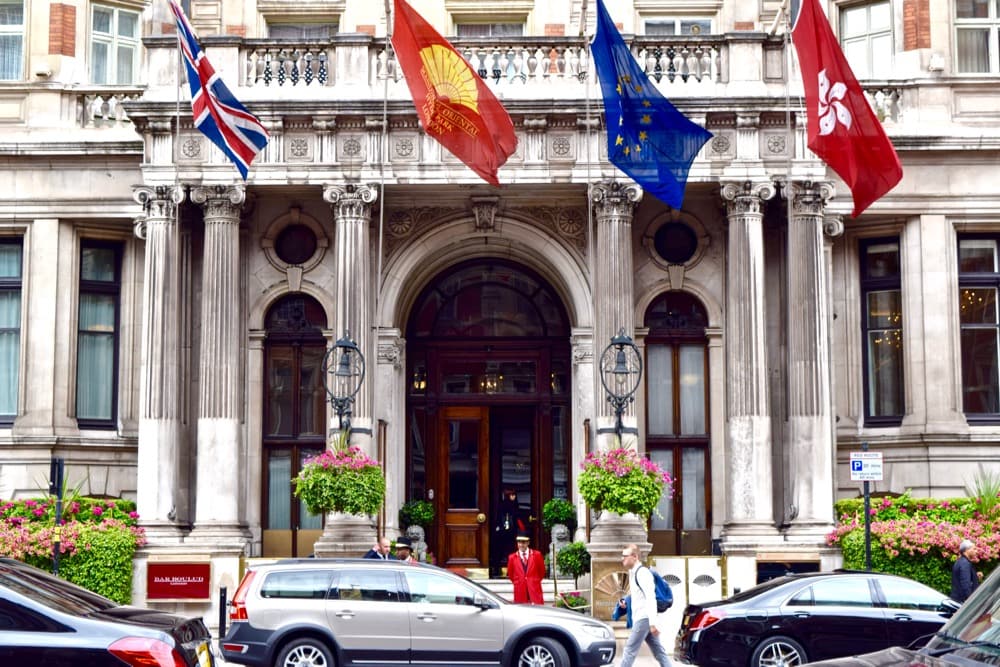 We entered Bar Boulud, passed the long sophisticated bar and took our seats in the heart of the buzzy dining room. Service was friendly and it wasn't long before we were deliberating wine options while simultaneous eyeing up every plate that appeared from the kitchen. Sky-high burgers, colourful tapas and delicious seafood aromas breezed past us, causing us to change our minds several times!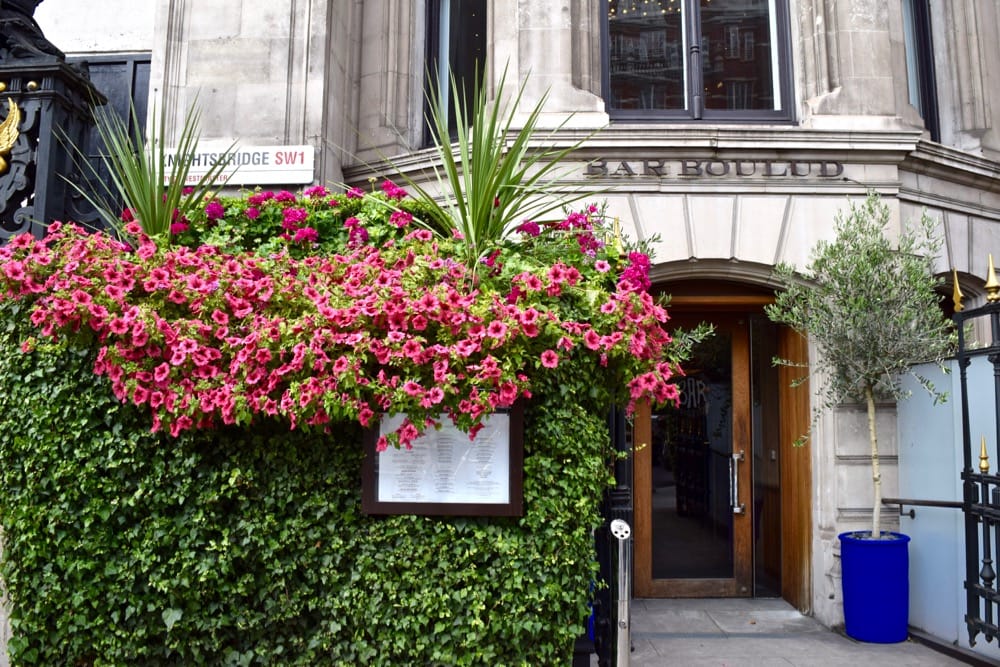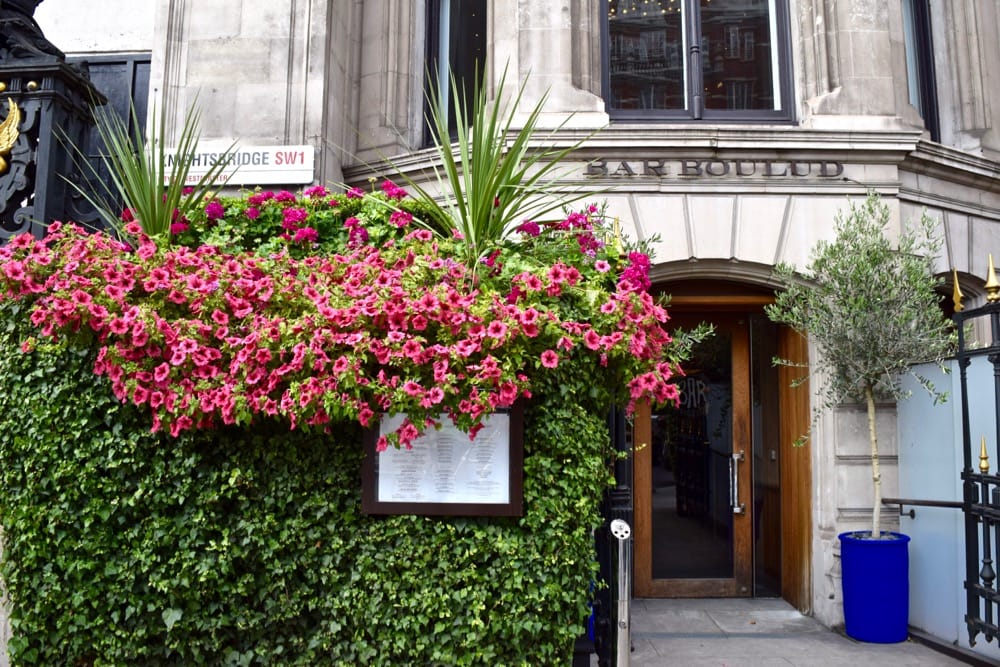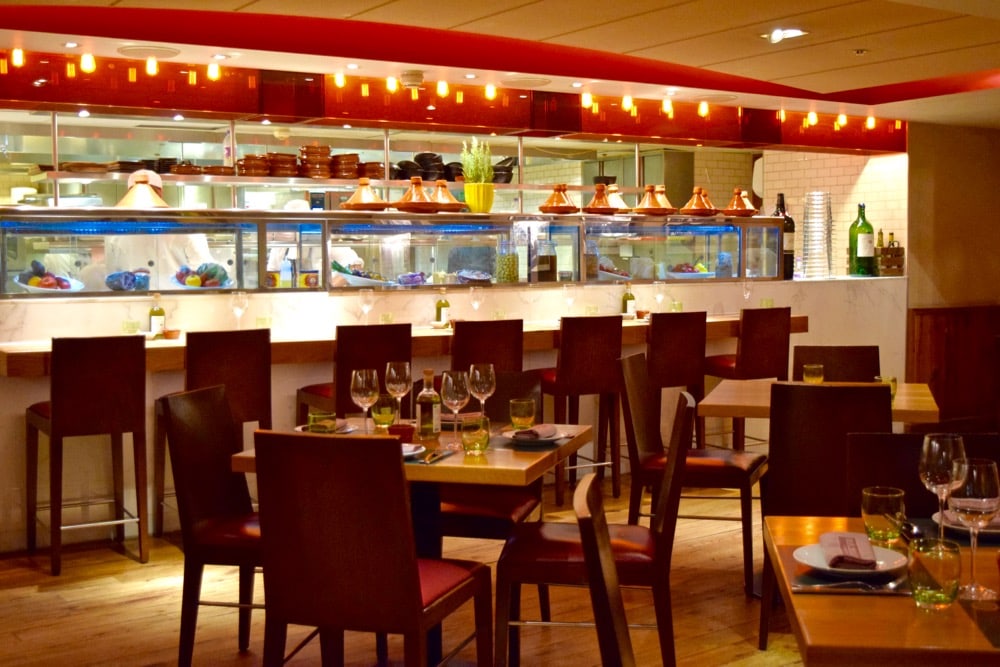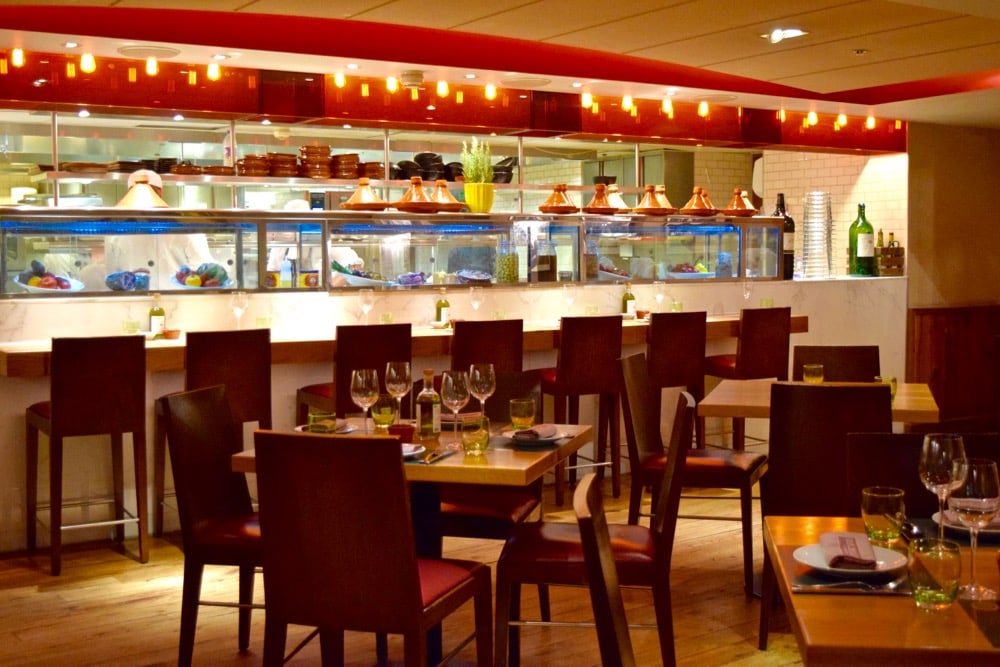 The Boulud Sud menu is Mediterranean inspired, with familiar tapas dishes such as calamari, grilled octopus and taramasalata, along with main courses including squid ink pasta, poached cod and a Moroccan chicken tagine.
We perused the comprehensive wine list, which had an emphasis on French wines. I loved that they offered so many wines not only by the glass but also by 300ml carafe for those times you fancy a little more than a glass. We opted for a carafe of Sancerre which was dry, refreshing and summery.
For starter I enjoyed the gambas al ajillo, which were served in a traditional terracotta tapas dish. The prawns were cooked perfectly and sat in indulgent chilli and garlic oil with plenty of fresh herbs. They took me straight back to my recent trip to Barcelona.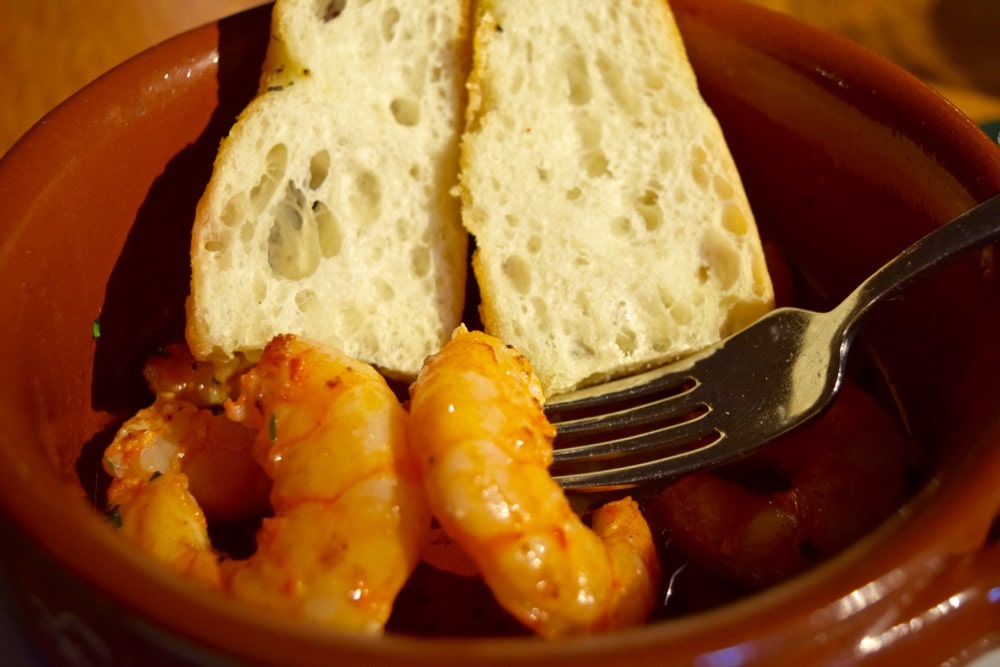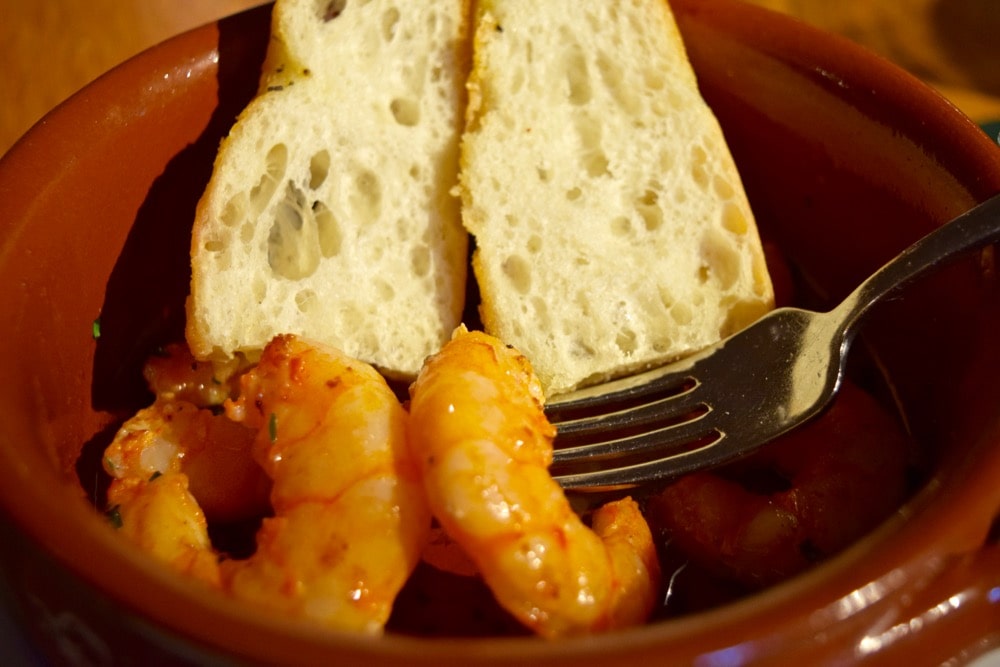 My sister enjoyed the seafood soup, which was elegantly presented. The seafood was placed on one side of the bowl then the thick soup was poured over by the waiter. It had an aromatic fishy flavour while not being too salty or rich.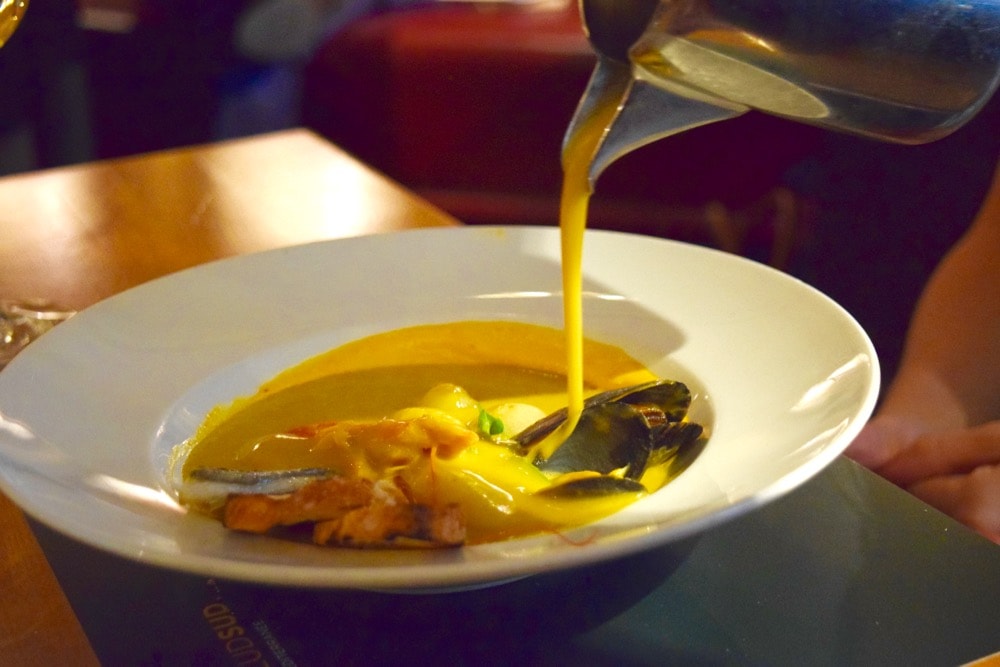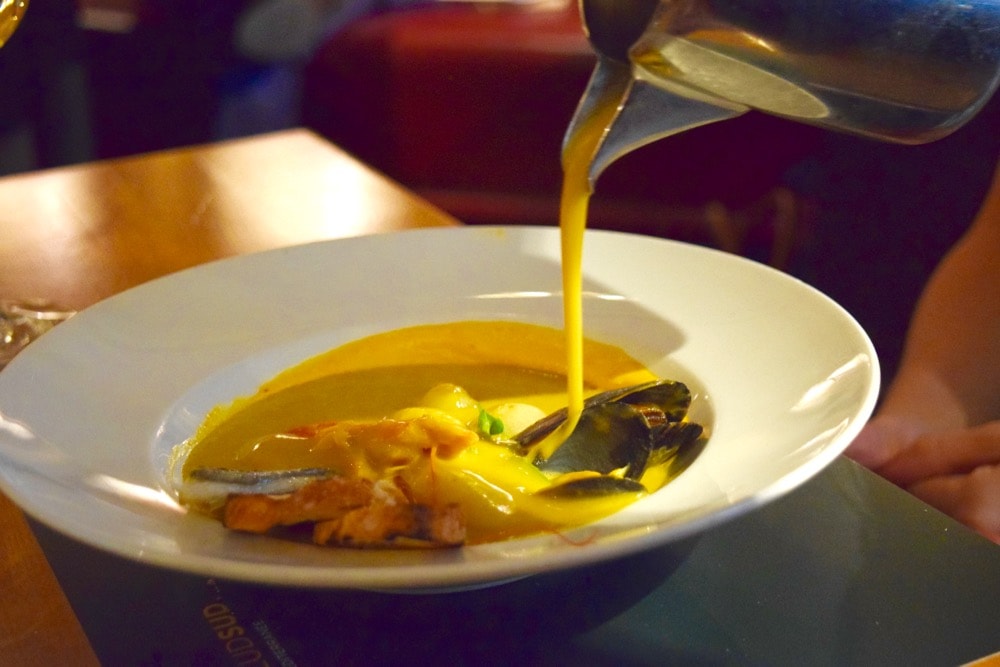 While the fish dishes were very tempting I decided to go for the harissa spiced lamb loin with freekeh (similar to a large cous cous grain), aubergine, apricot and tzatziki. The lamb was beautifully tender, and on the rare side of medium. Alongside it the apricots were sour, almost pickled in flavour, and the aubergine had a wonderful smoky taste. The tzatziki really gave it that delicious Moroccan, Mediterranean flavour.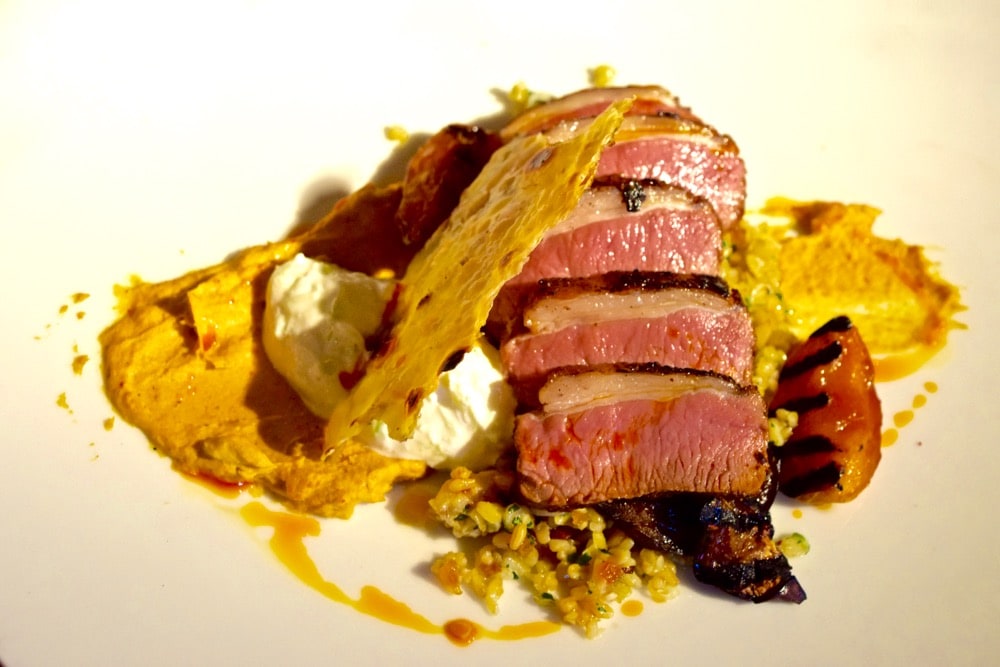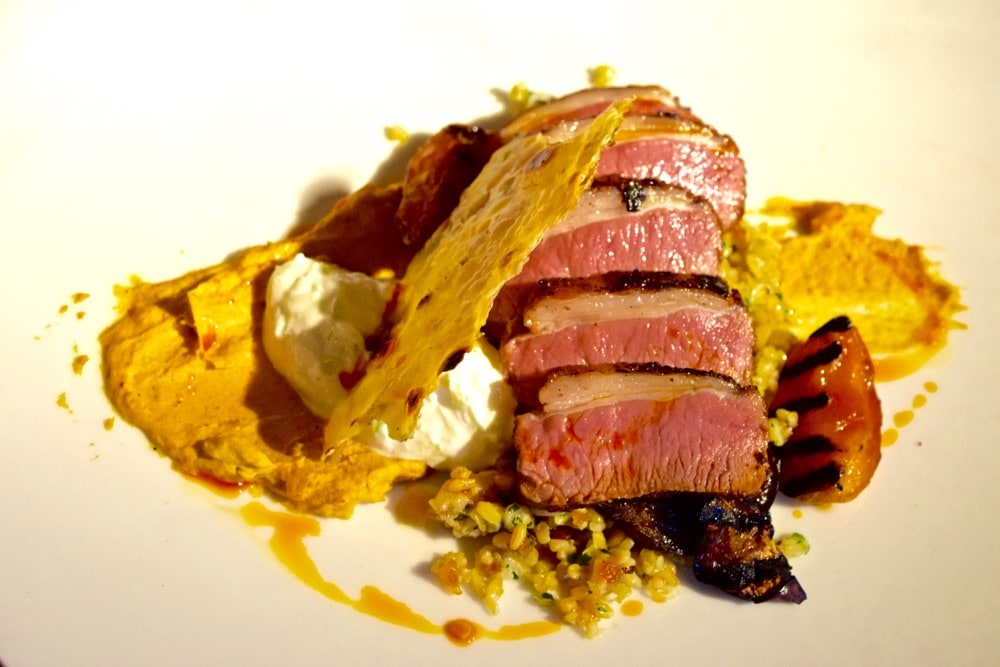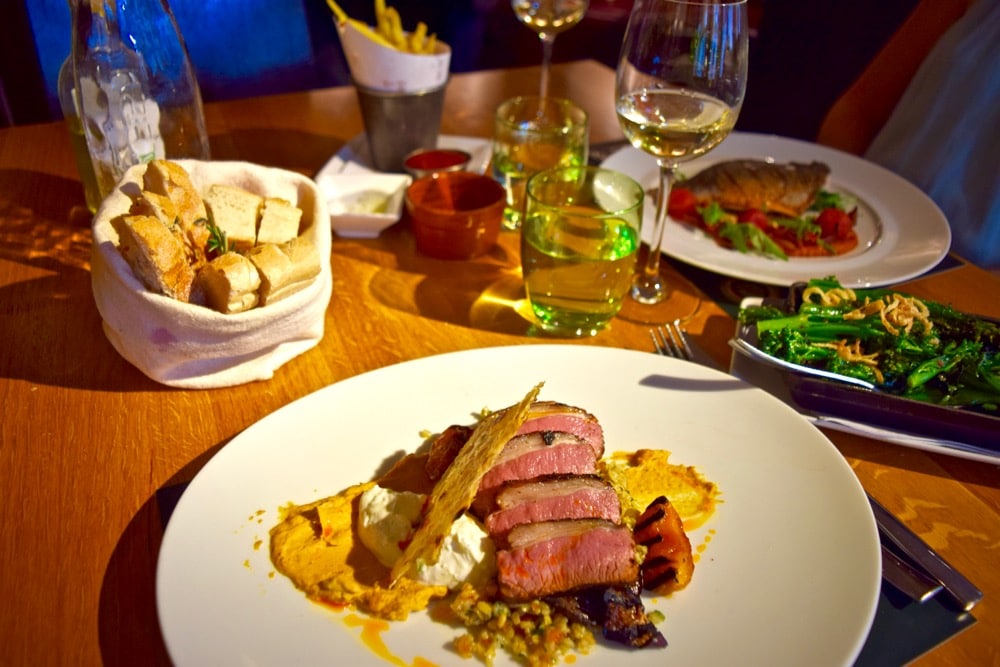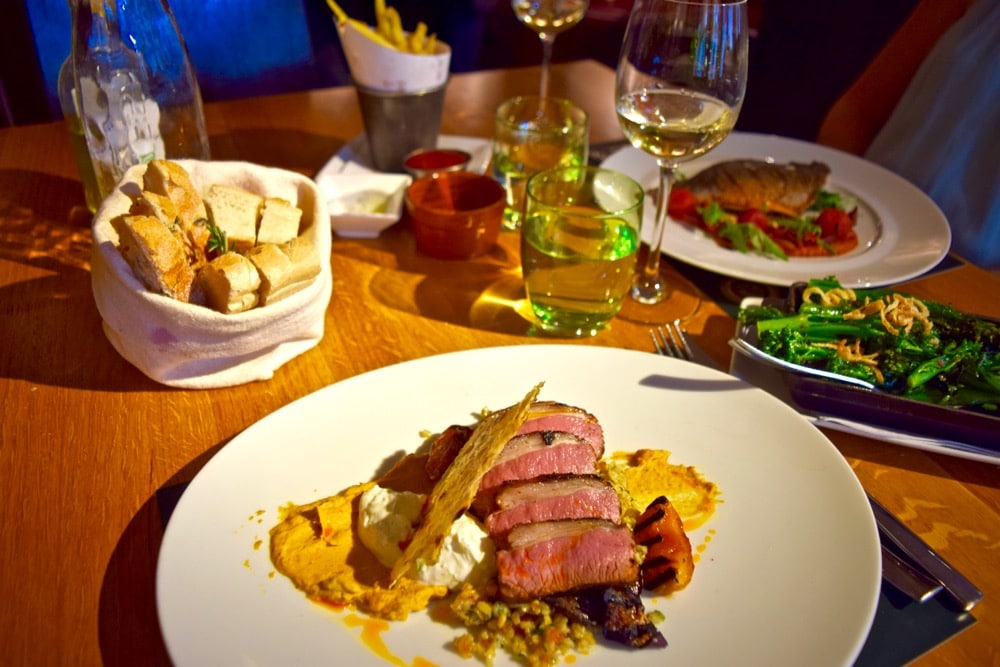 My sister chose the sea bream, which fell away in large white flakes and was topped with a crispy skin. It was served with a spicy romesco sauce which gave it a little bit of heat. The cherry tomatoes were surprising… similar to the apricots on my plate, they were pickled adding a sharpness which balanced the dish.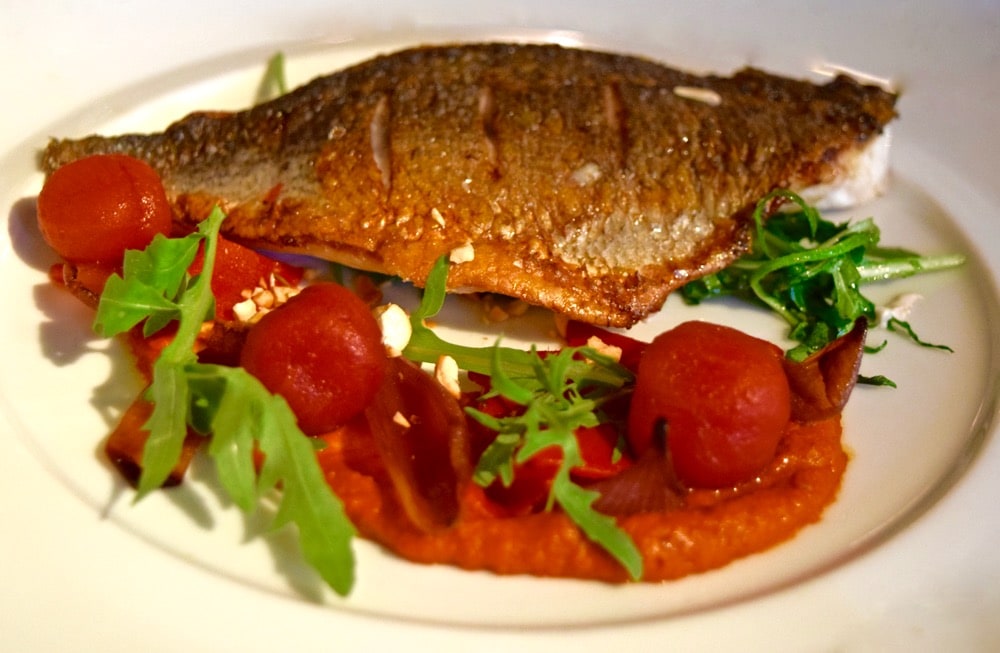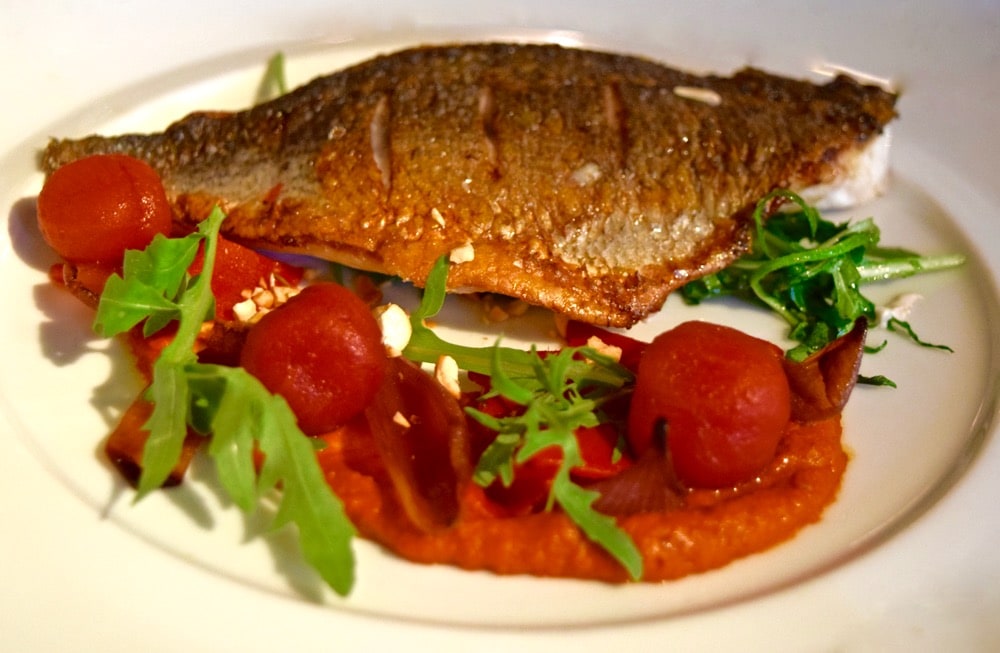 To accompany our mains we ordered a portion of griddled tenderstem broccoli which was so flavoursome! Cooked with chilli and garlic, then topped with crispy fried onions, it was the perfect addition to a tasty meal.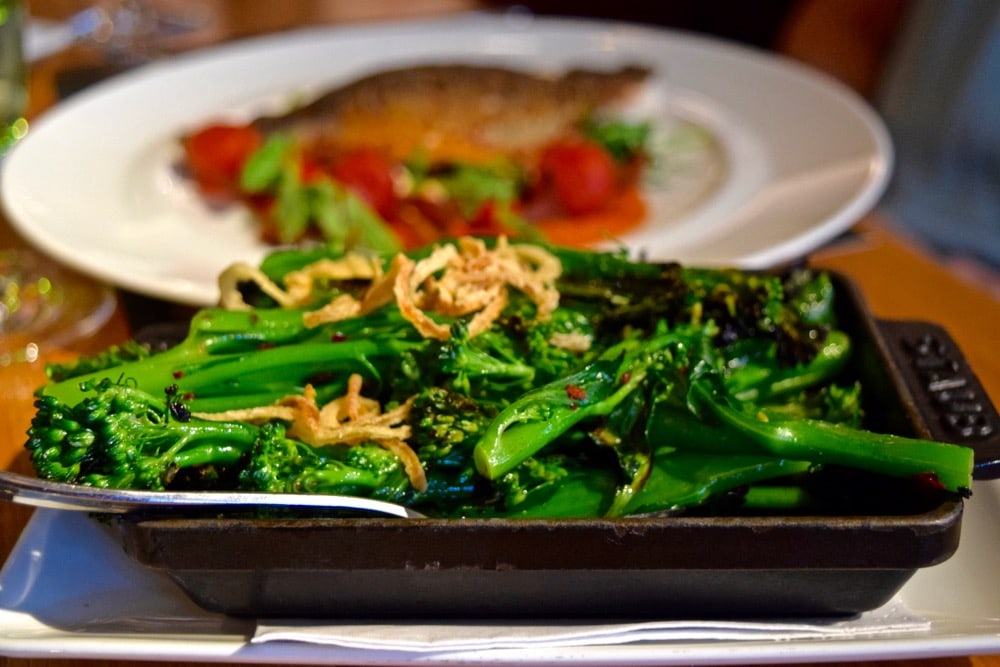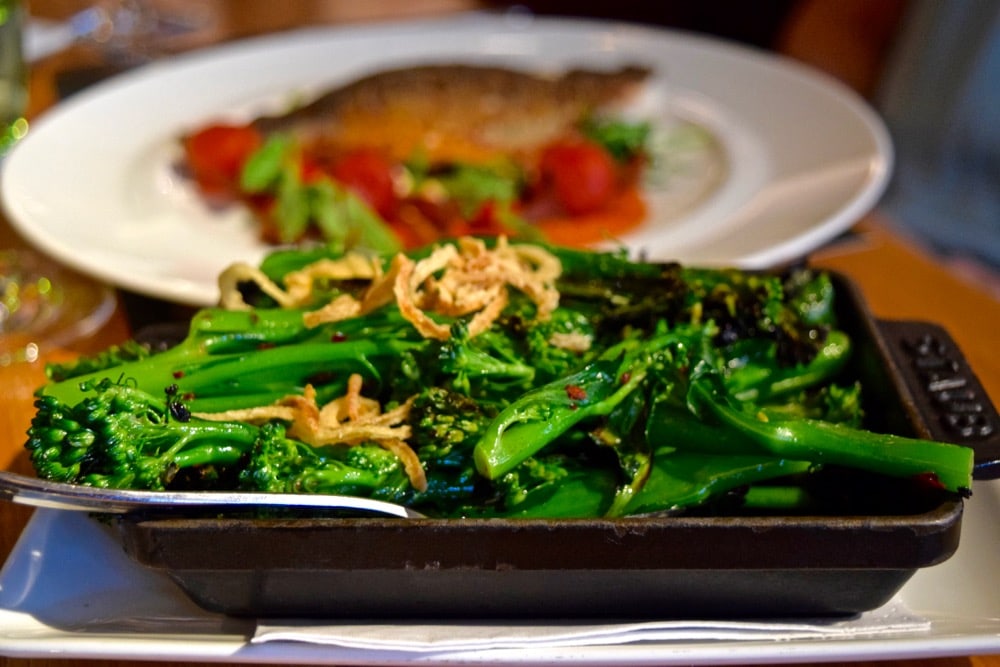 It was only when I visited the plush bathrooms that I realised just how large Bar Boulud was. A small private dining room was set back from another main dining room, then there was the large bar area and the space we were seated in. No doubt it's a hectic place when at full capacity! I particularly loved the open kitchen, and popped over to watch chefs putting the finishing touches to beef tartares and Moroccan tagines.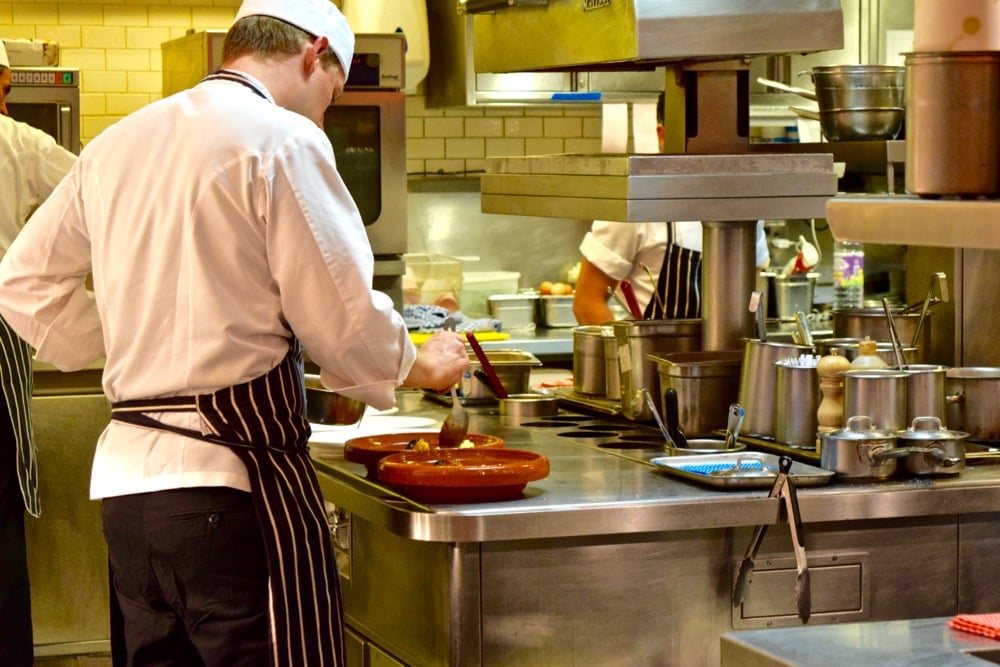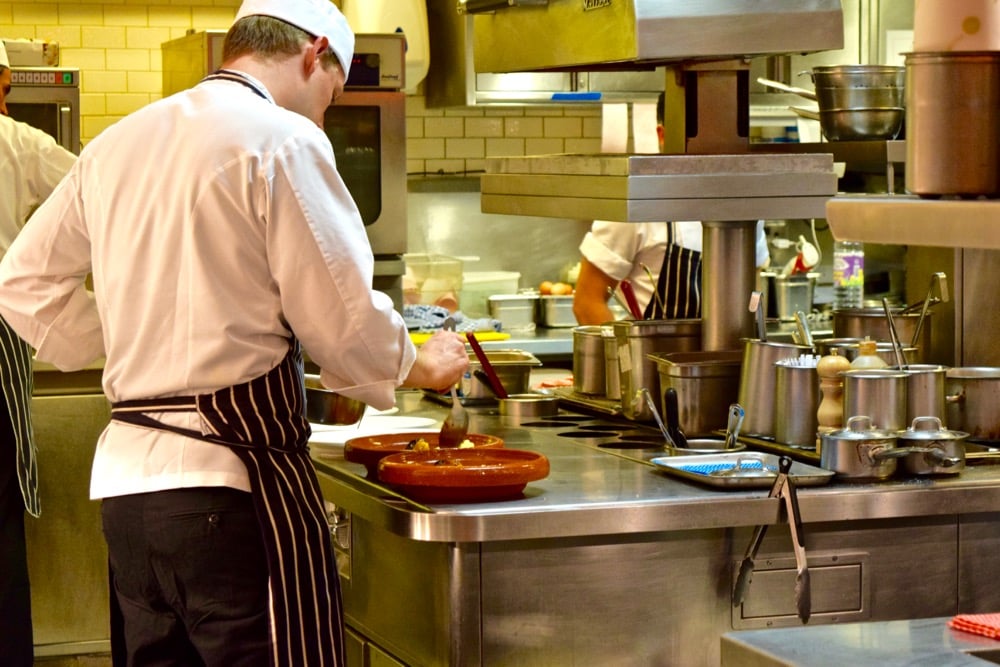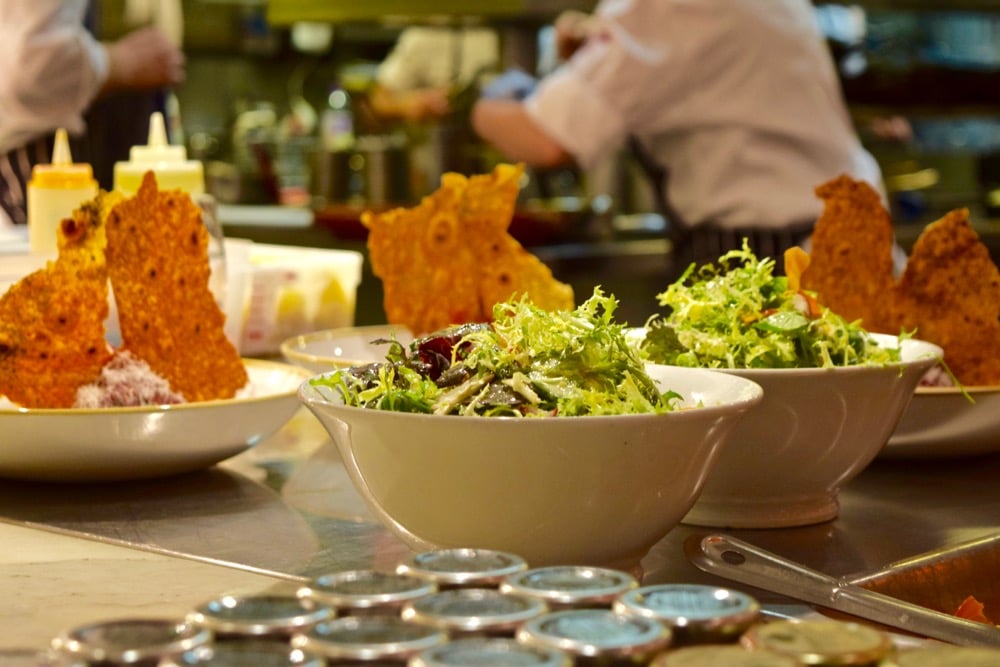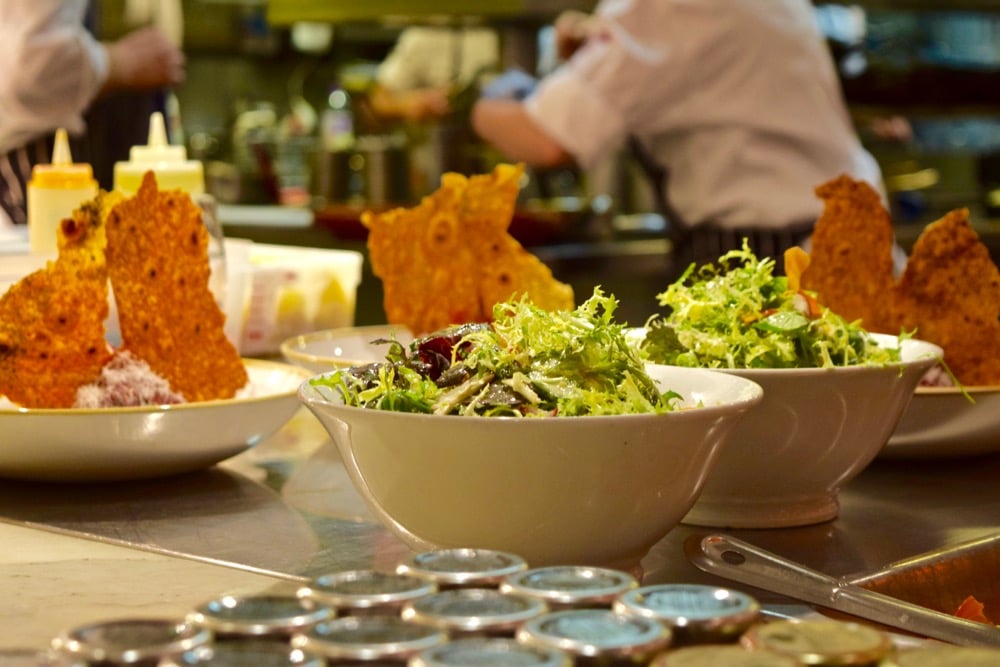 After such high quality food we couldn't resist but try a few desserts. I chose the strawberry cassata, which was served with a ricotta mouse, strawberry and basil curd and accompanied by a marzipan ice cream. Bar Boulud reached new heights with their presentation on this round! It was stunning with a shiny strawberry gel encasing the cassata (sponge cake), topped with the colourful curds – the basil one really packing a punch. The ice cream was undeniably almondy.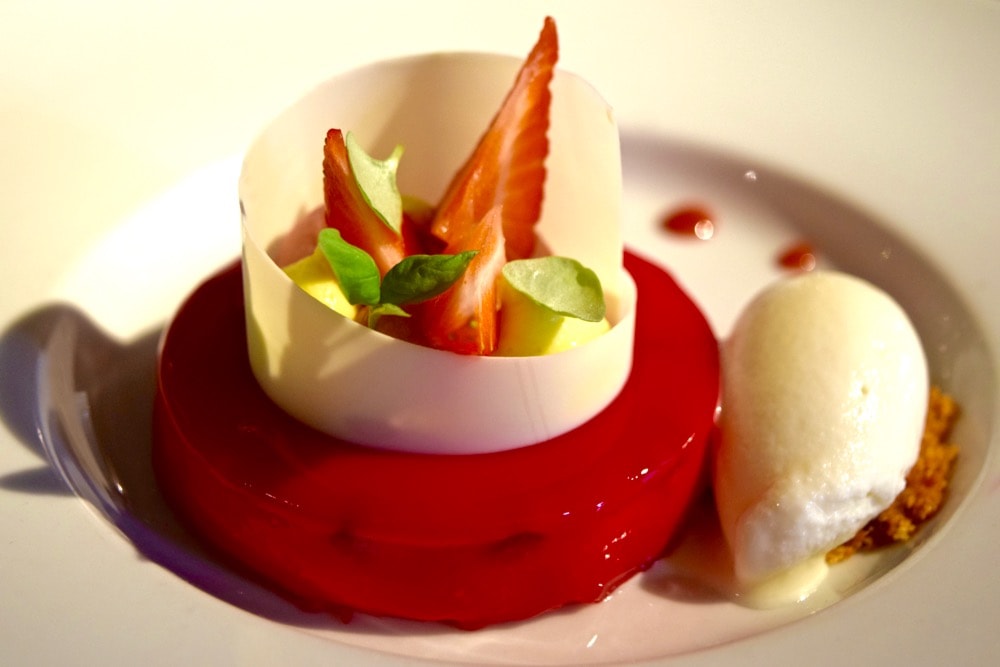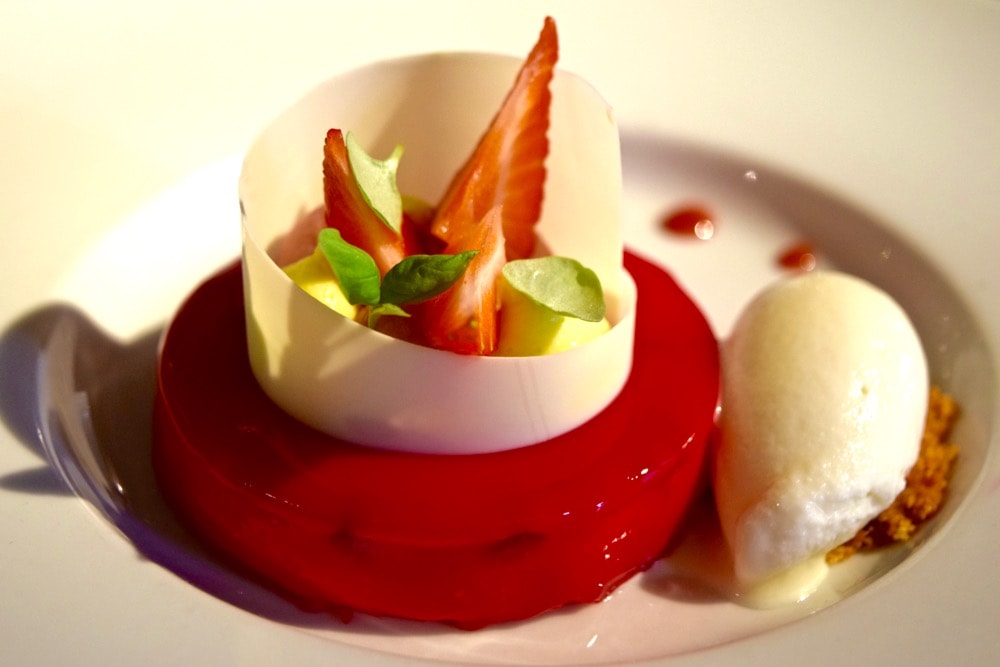 My sister's super-indulgent tiramisu sphere offered the most theatrical moment of the meal. The waiter delivered the bowl containing a large chocolate sphere, then poured a molten sauce over, causing the chocolate to melt luxuriously and reveal the tiramisu. With its light coffee sponge, coffee ice cream and a boozy sauce containing Kahlua and amaretto, it was rich, extravagant, and such a magical way to round off an excellent lunch!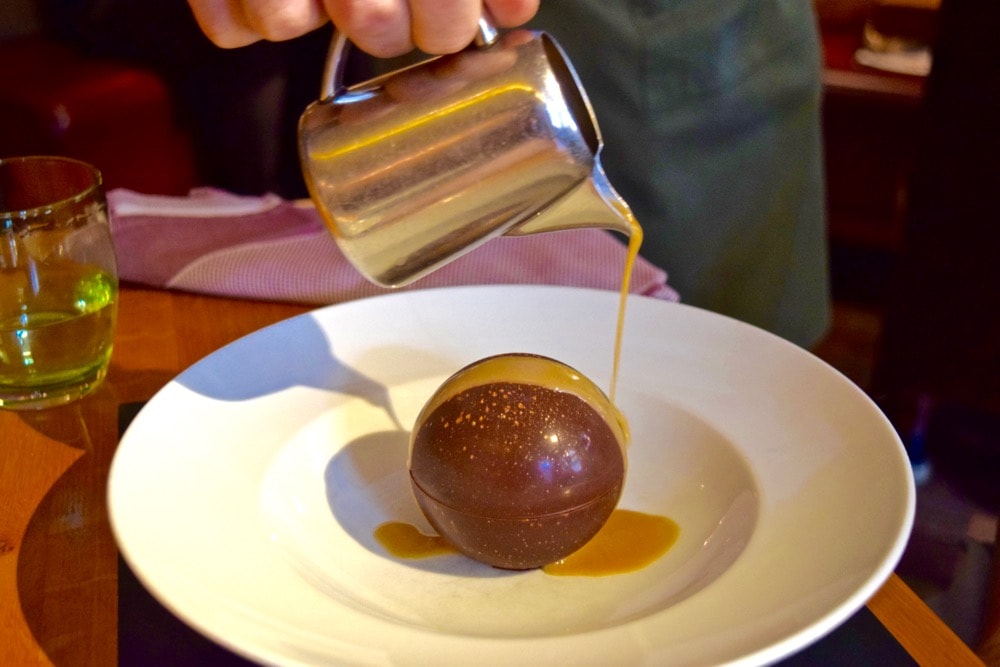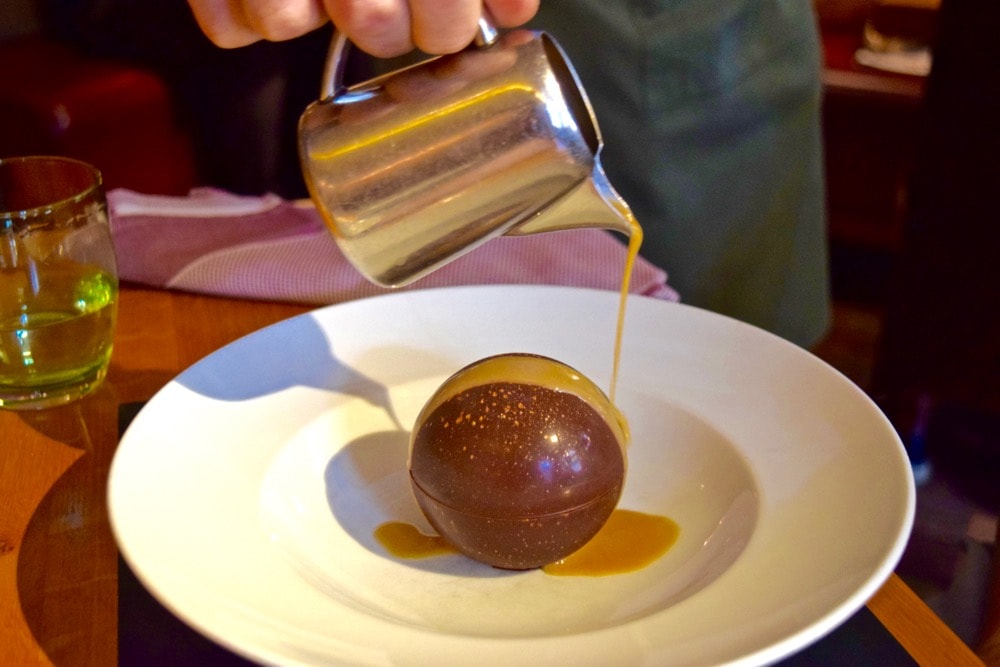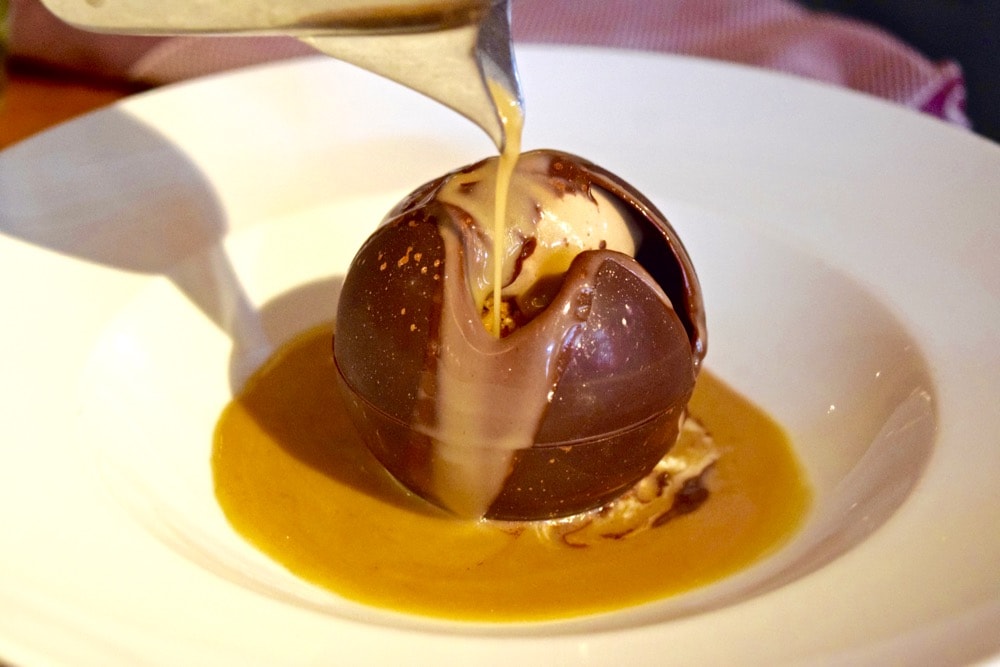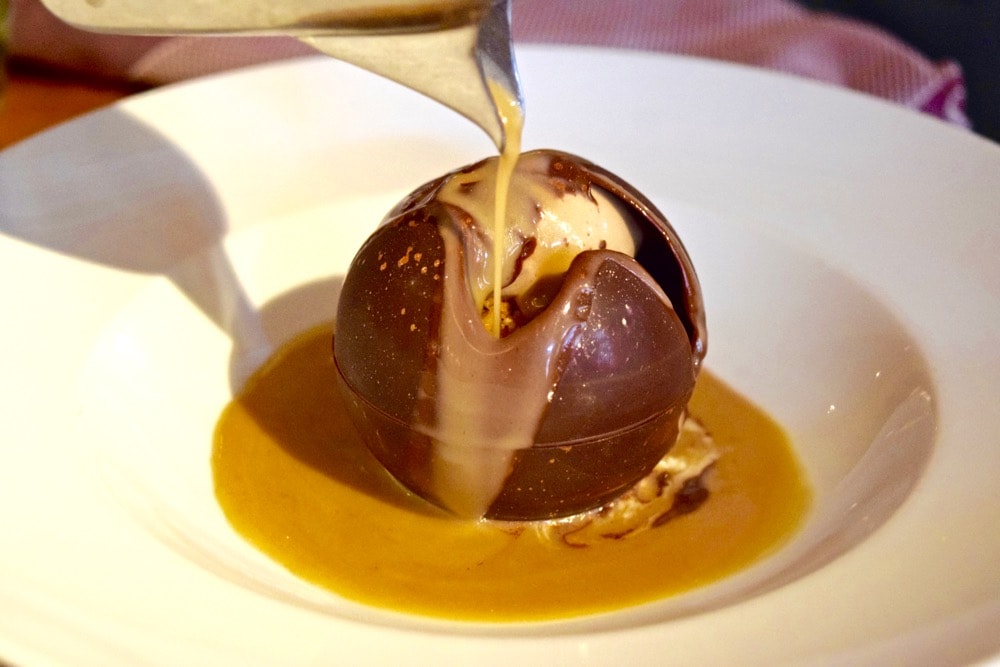 Our visit to Bar Boulud was a memorable one. A gourmet menu, tasty flavours, excellent cooking techniques, a buzzy restaurant and a warm service. Oh, and the perfect spot for a good girly catch up!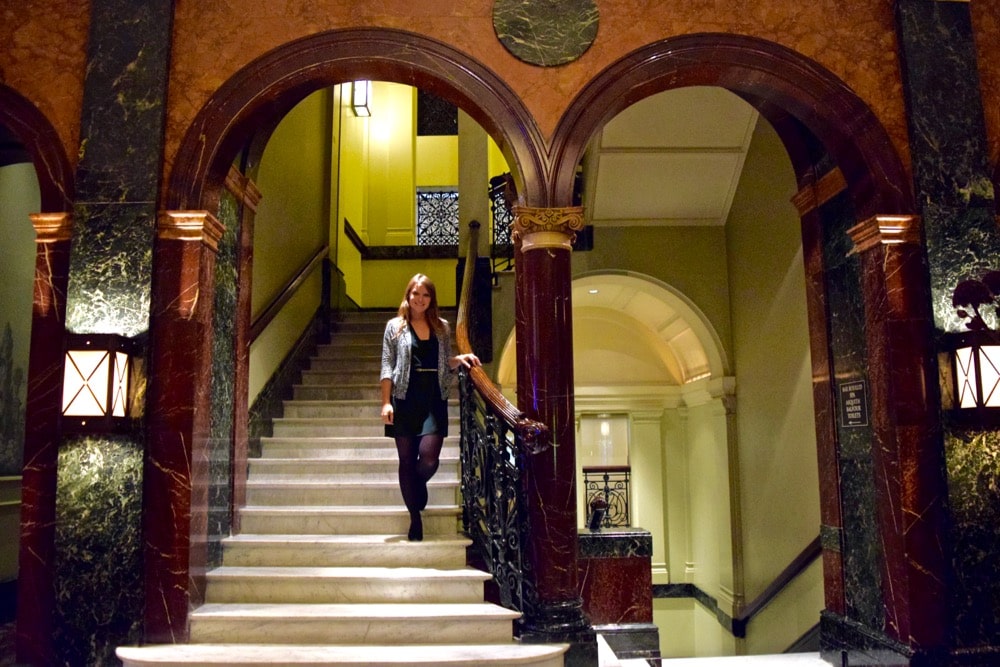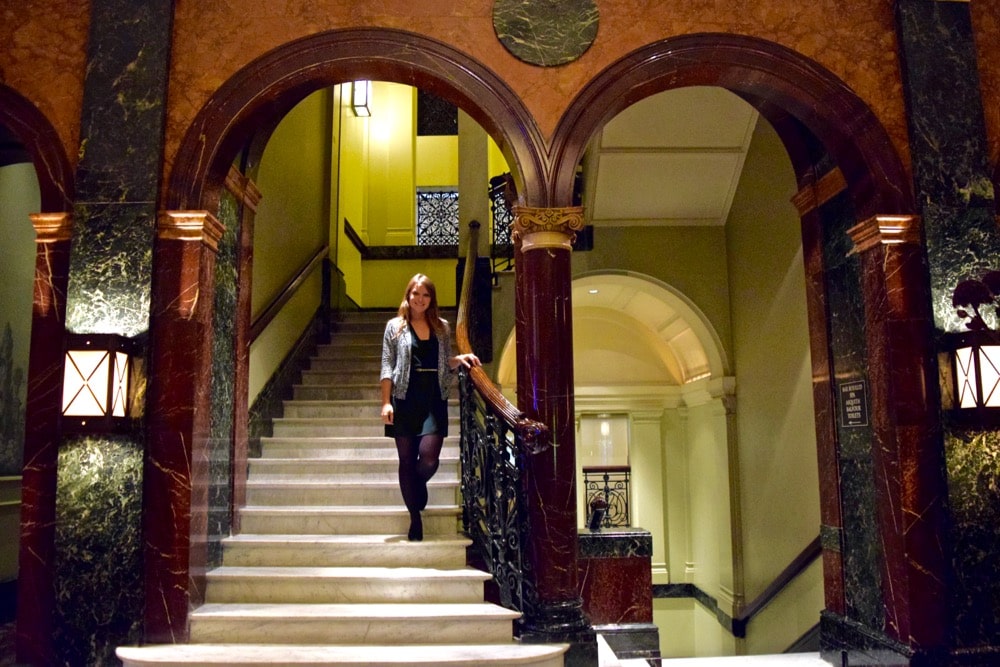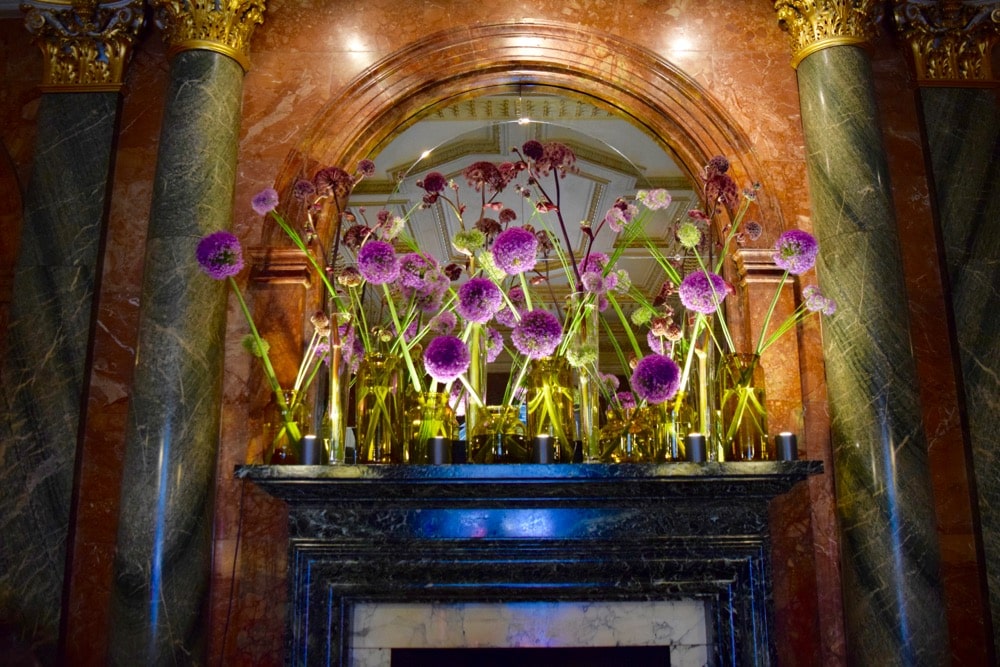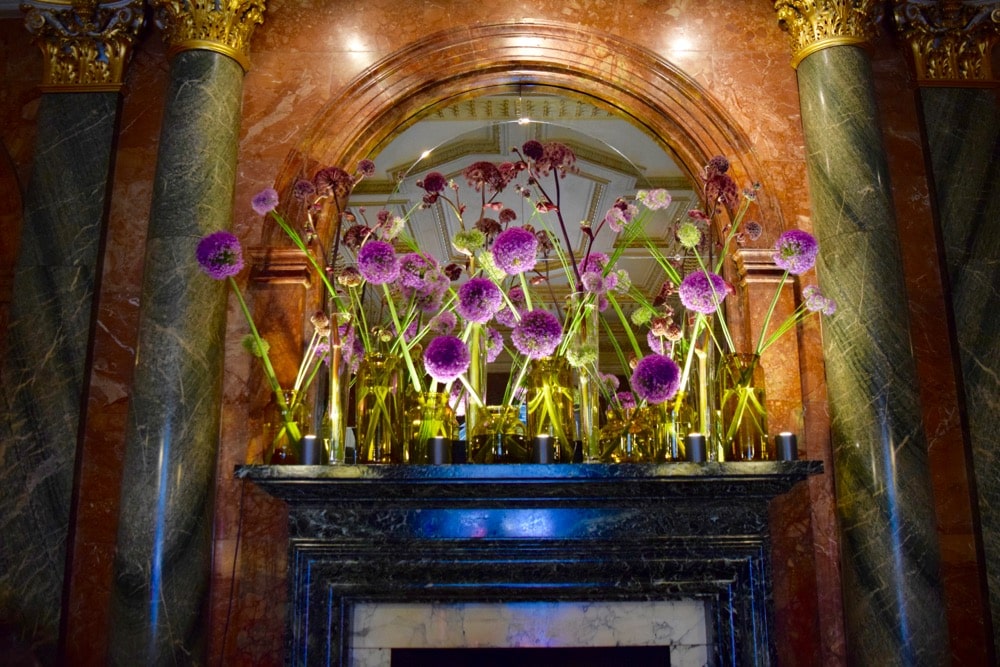 I hope you enjoyed my Bar Boulud review – you can find out more about the restaurant here.
Thanks to the Mandarin Oriental Hyde Park for inviting me to review the Boulud Sud pop up. As always, opinions are my own.