El Taj is one of the most luxurious places to stay in the heart of Playa Del Carmen.

Recently I stayed at Porto Playa a luxurious complex of condos available for rent. Just one street away is El Taj, which describes itself as 'The trendiest hotel in Playa Del Carmen'. Similarly to Porto Playa, it offers use of Indigo Beach Club, a gym, and has a 24-hour concierge.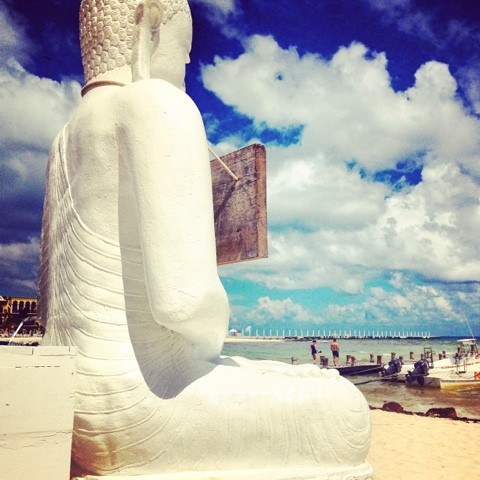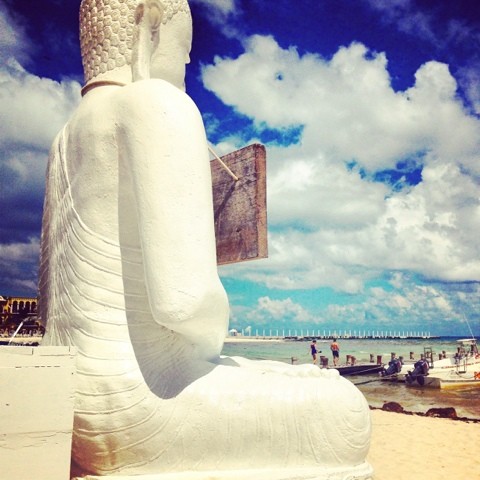 I stayed in a one bedroom condo which was stylishly decorated and had a master bedroom, bathroom, large kitchen/lounge and terrace on the same level as the cascading pool.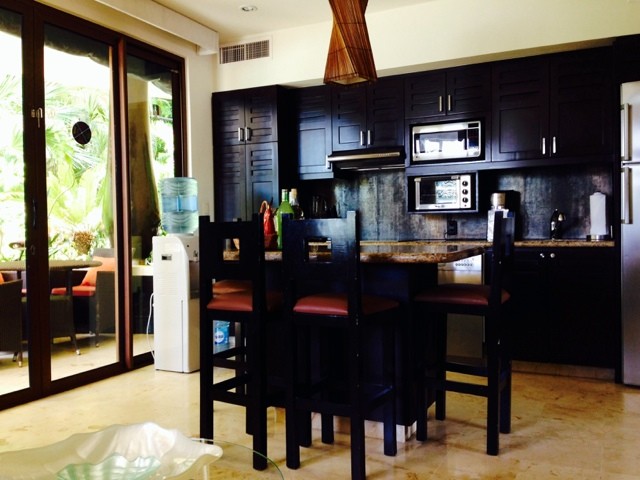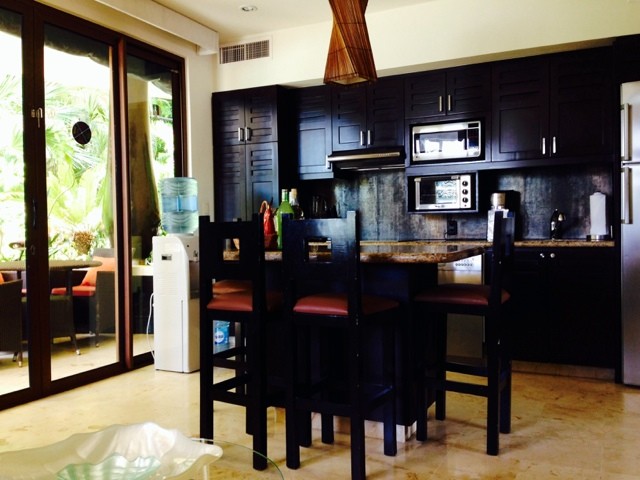 For me, the highlight at El Taj was the view from the pool to the sea. It's stunning! It took me a day to realise there were two pools for guests to use – the cascading pool just seconds from the beach, and another darker, sleeker pool across the road in front of the sister building. I spent an hour in the jacuzzi there relaxing as the sun set after another hot day!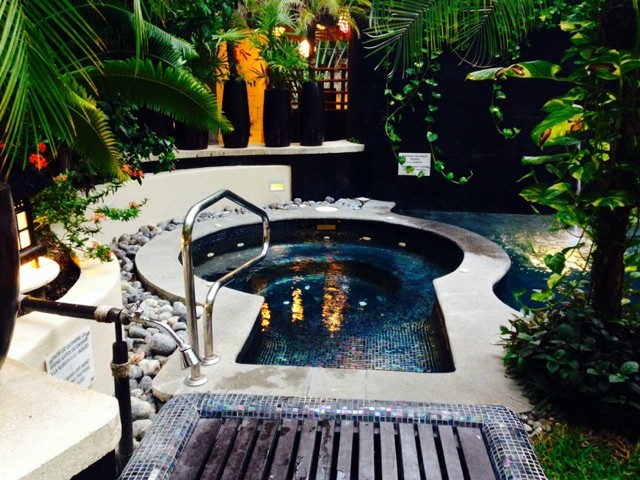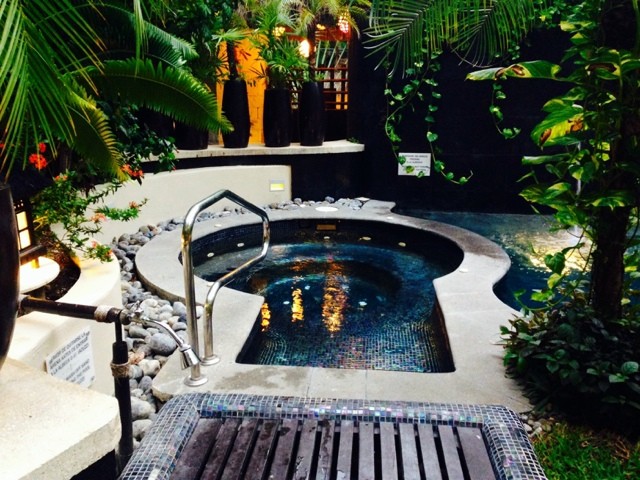 I had a few reservations that the hotel may be noisy, as it is in close proximity to the main strip of bars on 12th Street, but thankfully I didn't find it to be a problem at all.
While I saw children at the pool one day, to me El Taj feels like the perfect luxury place for couples or groups of friends. It offers a nice contrast to the numerous all-inclusive resorts lining the beaches in Playacar and Cancun. For those who like their independence, and the chance to cook or stay in, it's a really good option.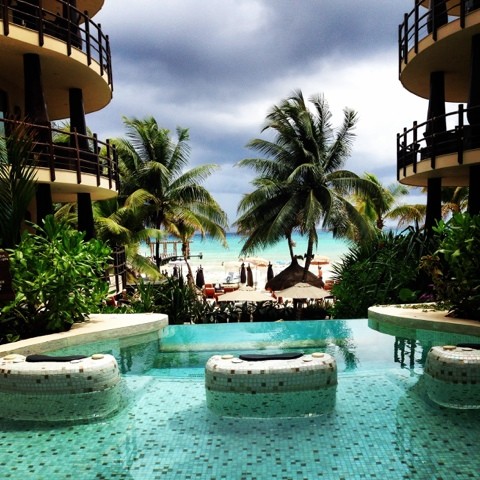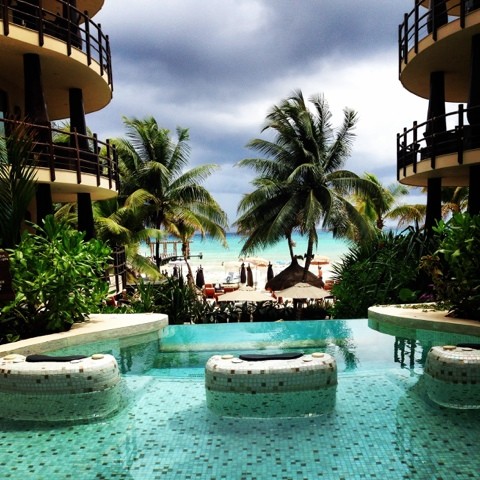 A 1 bedroom at El Taj Ocean ranges from $265 – $575 USD depending on season.
Find out more about El Taj here.