Hakkasan's Weekend Brunch is a delicious, generous and beautifully boozy!
N.B. I reviewed Hakkasan's Dim Sum Sunday menu, which has now been extended to run all weekend, under the name Hakkasan Weekend Brunch.
As I descended the dark staircase into Hakkasan's Central London lair, I wondered what would await me. Emerging into an area of blue mood lighting, beautiful flowers and with the scent of jasmine and patchouli in the air, it felt like the entrance to a high-end spa.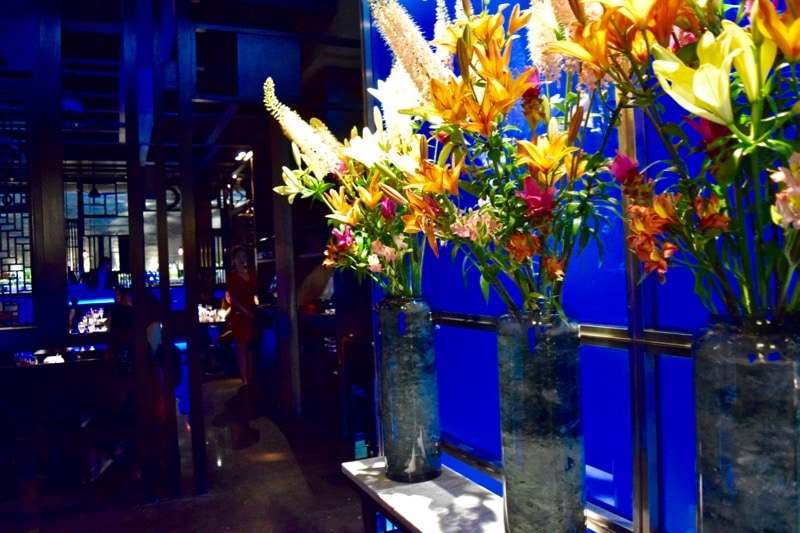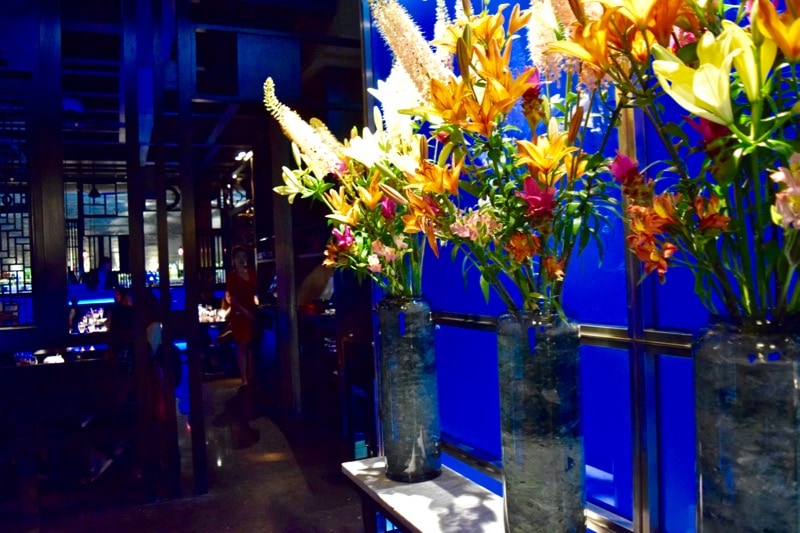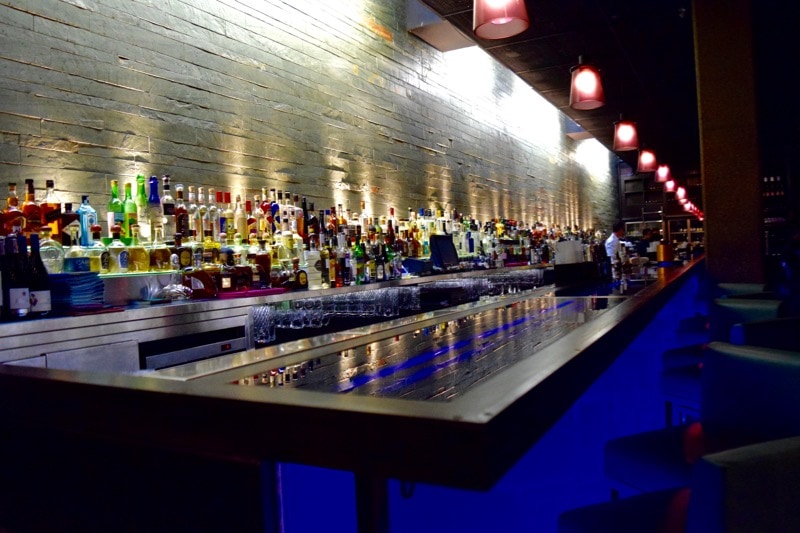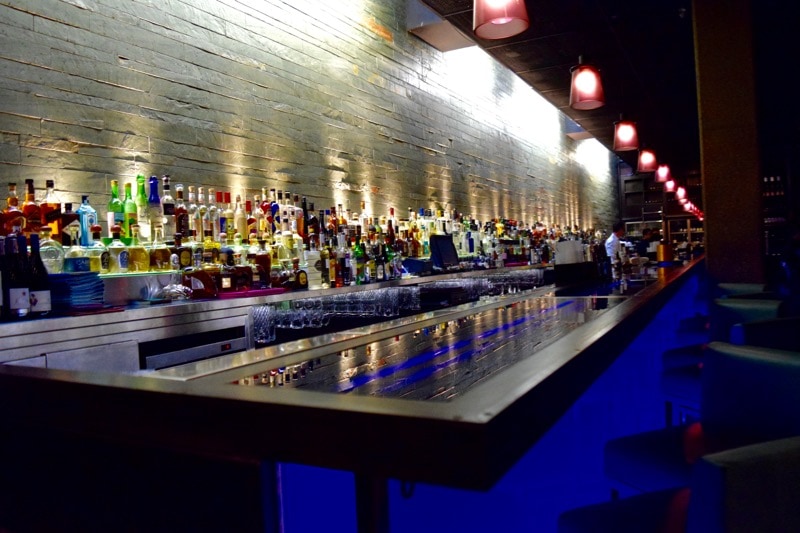 Soon enough, the buzz became apparent. Divided into several seating areas, the restaurant was sleek, dark and sophisticated. Peeking through mahogany partitions, I could see a DJ playing a soothing chill-out mix while a fashionable crowd enjoyed fruity cocktails and steamers filled with brightly-coloured dim sum.
I'd heard of Hakkasan plenty of times before, but as with many Michelin-starred restaurants, assumed it would be well out of my price range. Surprisingly though, their dim sum Sundays menu is incredibly good value – and that's exactly why I was here.
For £58 diners receive the following:
2 cocktails (one to start and one after dinner)
Half a bottle of Louis Roederer Brut Premier NV Champagne
Crispy duck salad with pomelo, pine nut and shallot
Steamed and fried/baked dim sum (8 pieces per person)
2 main courses – Crispy squid with avocado mustard dressing and caramelised walnuts and stir-fry Chilean sea bass with Thai sweet basil and chilli plus rice.
One dessert.
For the food or drinks alone, it's great value, but all of that for under £60 at a restaurant of this quality really is undeniably good value!
We settled into a comfy seating area, and started our afternoon with ginseng daiquiris. Served in elegant long stemmed vintage-style champagne glasses, the Asian flavour of ginseng was enhanced by tangy pink grapefruit and rum. It certainly packed a punch!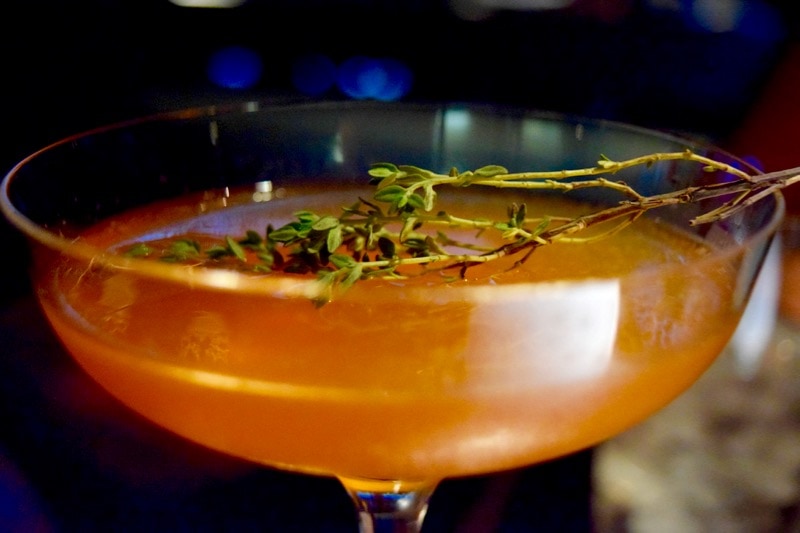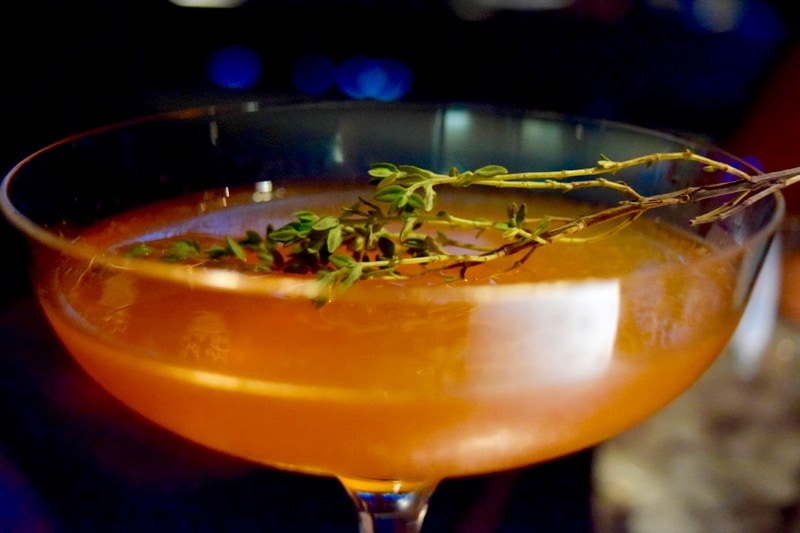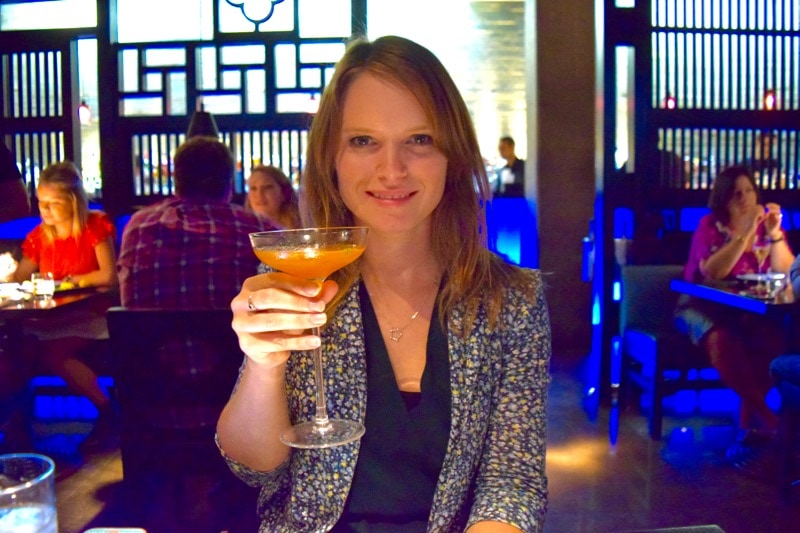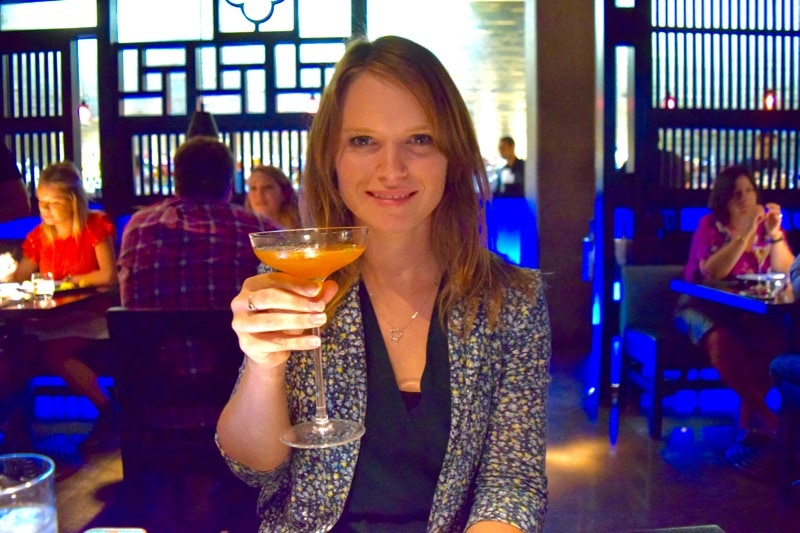 The crispy duck salad was dismantled before our eyes as our waiter mixed the ingredients at the table. The crispy sticky duck was SO delicious and each mouthful offered something slightly different. I munched on sweet pomelo chunks, rich pine nuts, mixed leaves, peppery micro herbs, red onion and slithers of chilli. It was a great introduction to the gourmet Chinese experience.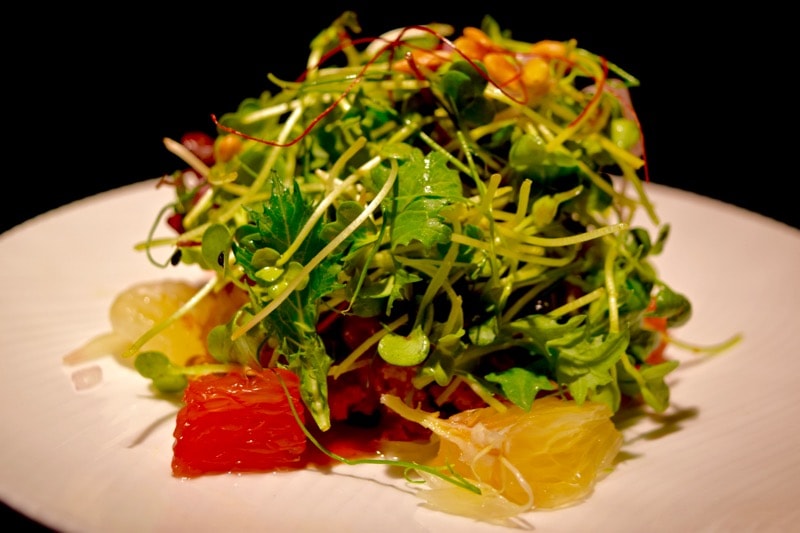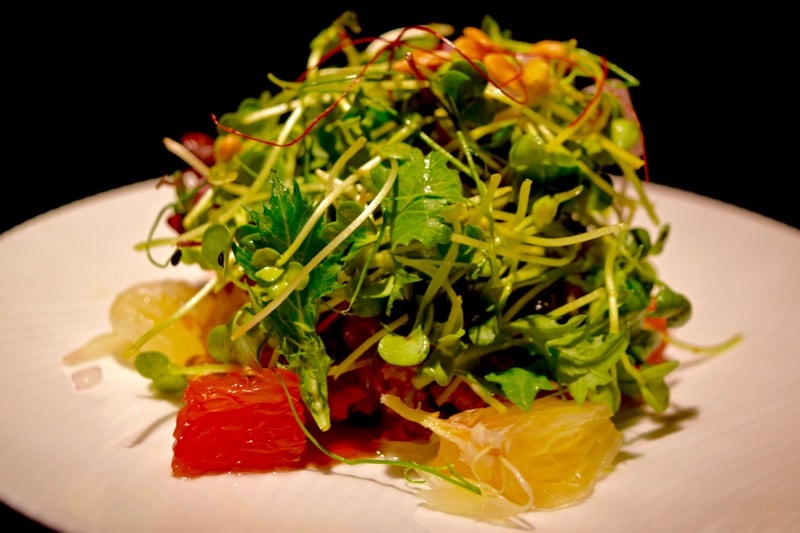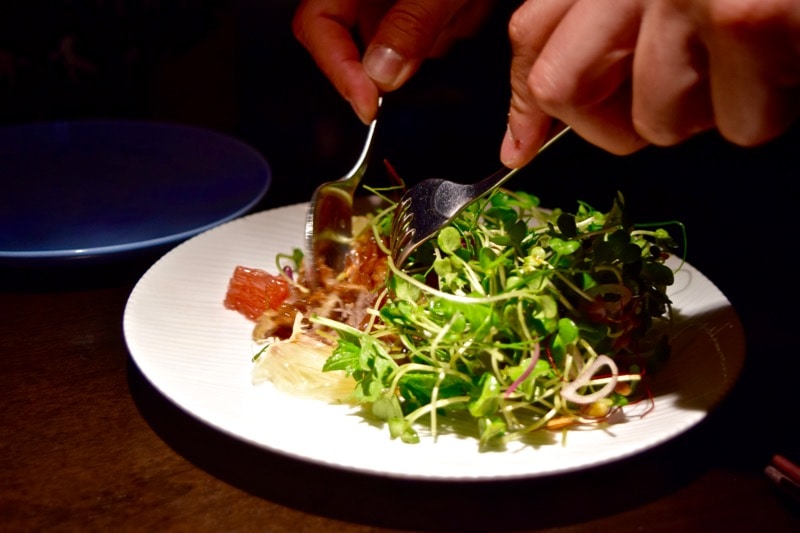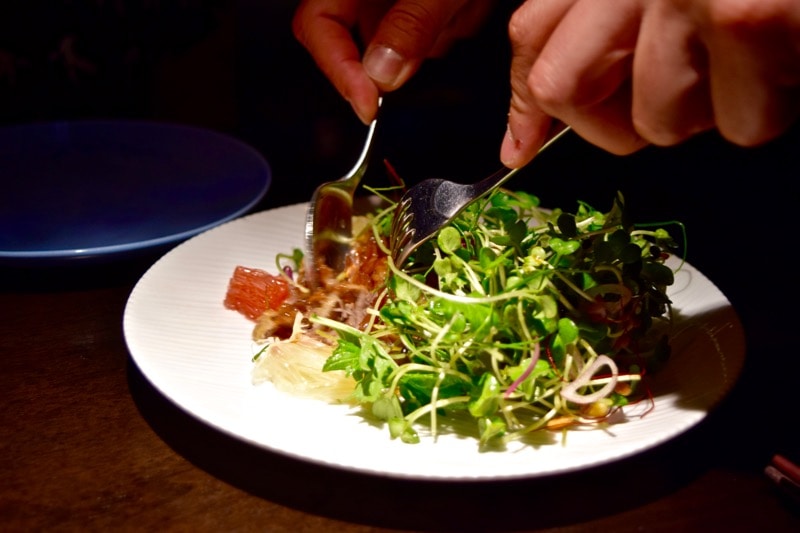 As this was dim sum Sunday I was most excited about the dim sum! The flavour combinations and cooking were among the best I've tasted. From duck and mushroom, and scallop and prawn steamed dim sum, to rich venison puffs in sweet pastry, they were each very different. If I had to choose, I think the Chinese chive was my favourite – juicy, packed with flavour and a lovely balance of herbs and seafood. I adored the presentation, with the baked/fried options topped with tiny purple pansies.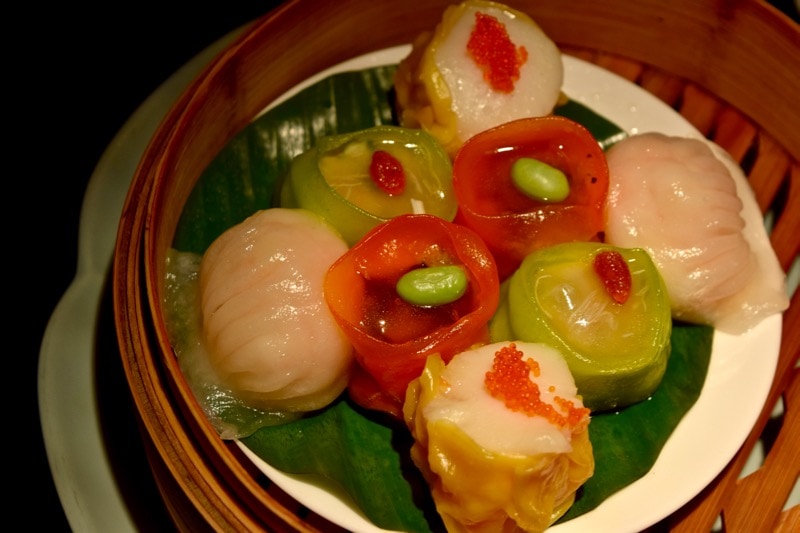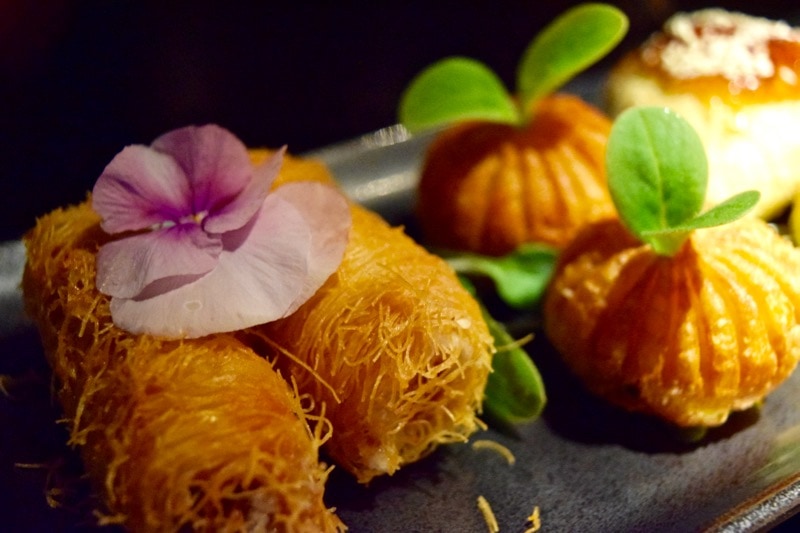 While the champagne was going down a treat, the main courses appeared. I know it's unlikely I'll ever love every single course on a set menu, but there's something fun about the decision being taken out of your hands! Arriving next, a dish of crispy squid with caramelised walnuts and an avocado mustard dressing. This wasn't quite to my taste with the batter being a little overpowering and while the dressing was interesting (almost a wasabi flavour) I felt the dish needed a dash of citrus to balance it.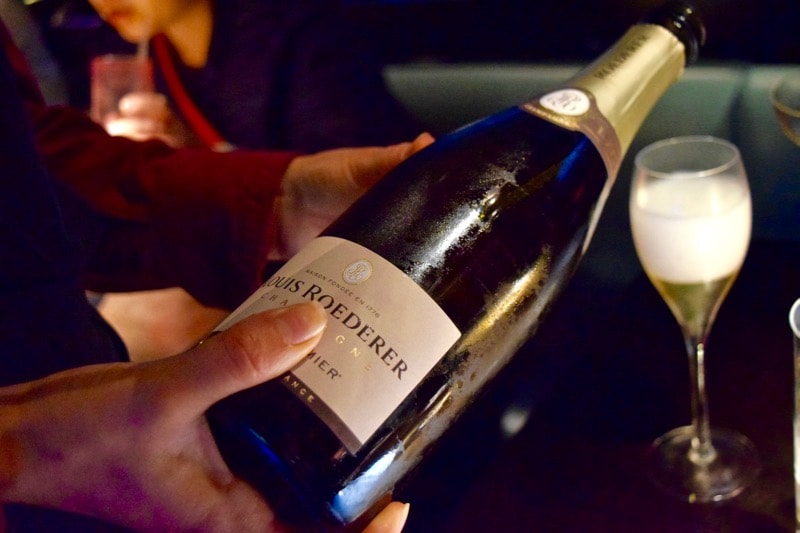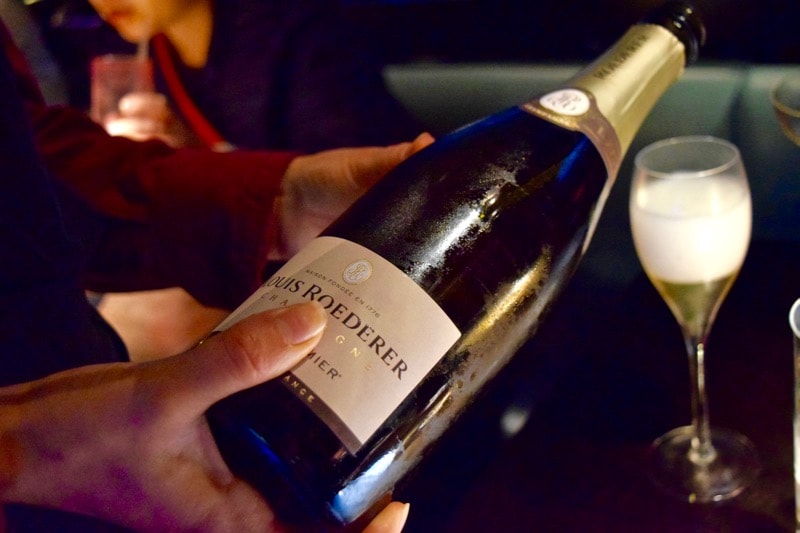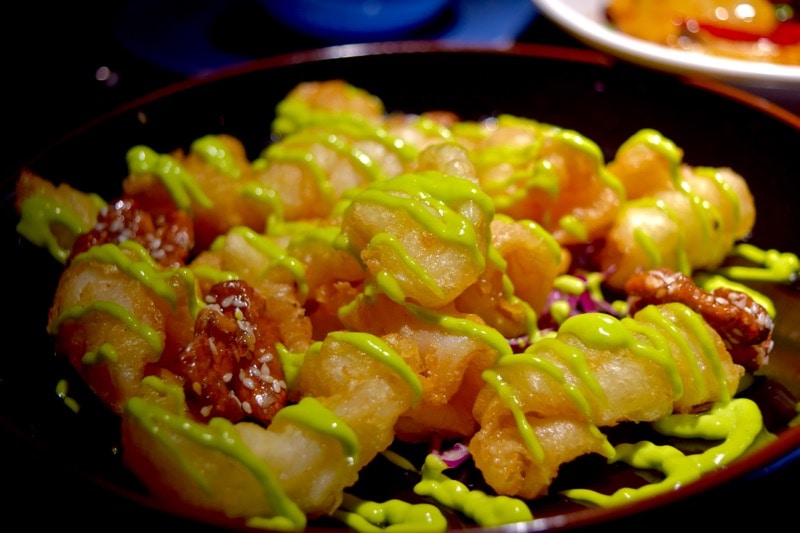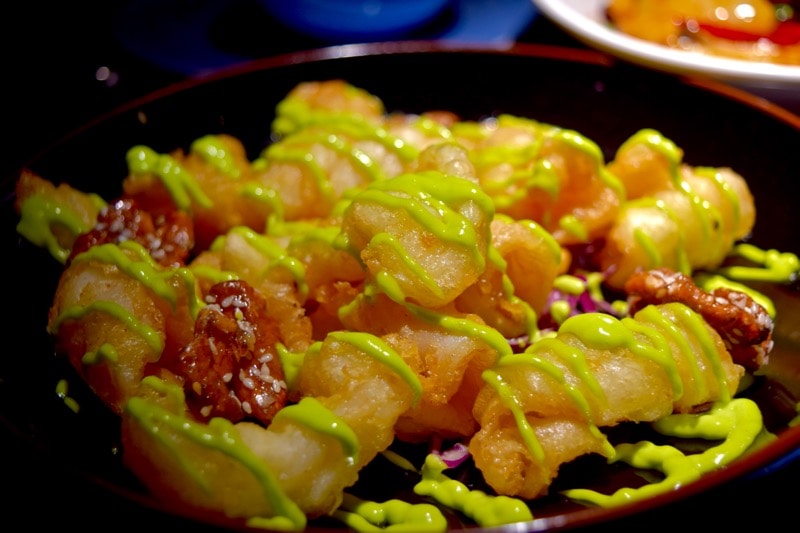 The stir-fried Chilean sea bass with Thai sweet basil and chilli was a real winner. The silky soft sea bass was served in an almost gelatinous sauce with small shimeji mushrooms, soya beans, spring onion, fragrant Thai basil and a mix of dried and fresh red chillis. The generous dish was SO moreish! To accompany the mains was a big bowl of egg-fried rice with a soya crumble topping and garlic shoots – subtle flavours, and another dish we just couldn't finish for fear of not being able to squeeze in dessert!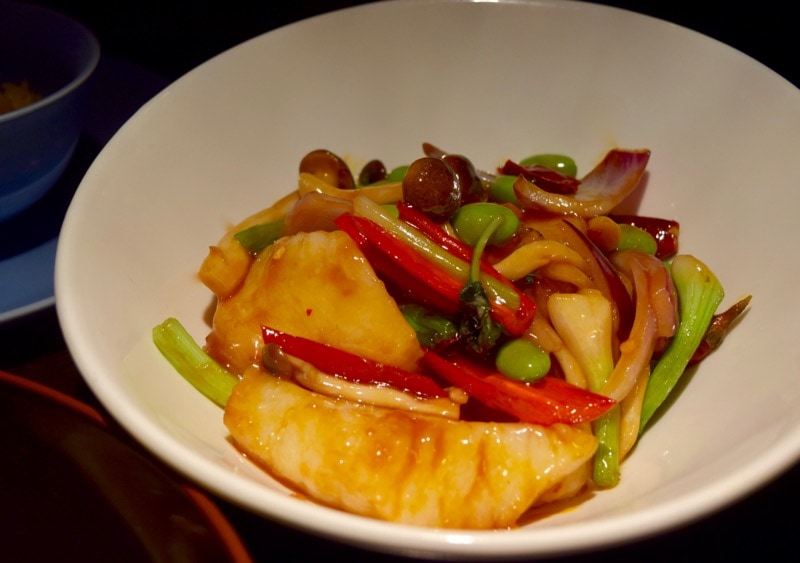 Service throughout the meal was warm, friendly, informative and I really enjoyed the ambience of the restaurant – partly thanks to the live DJ.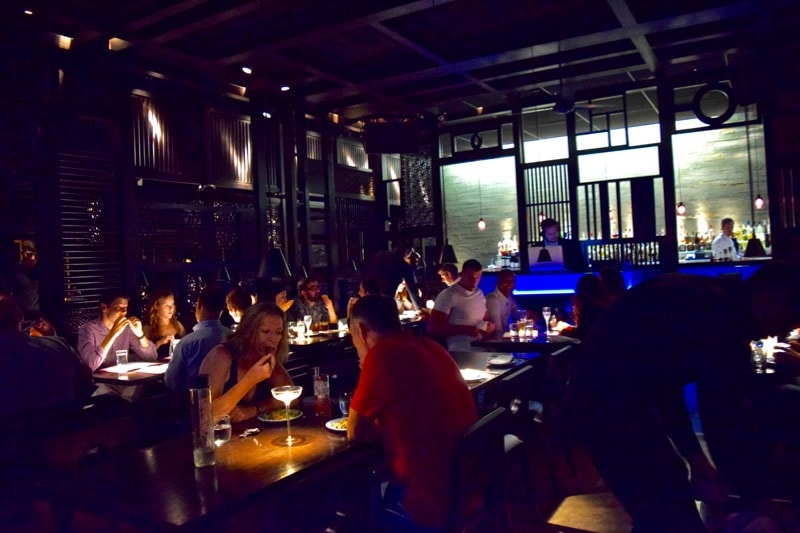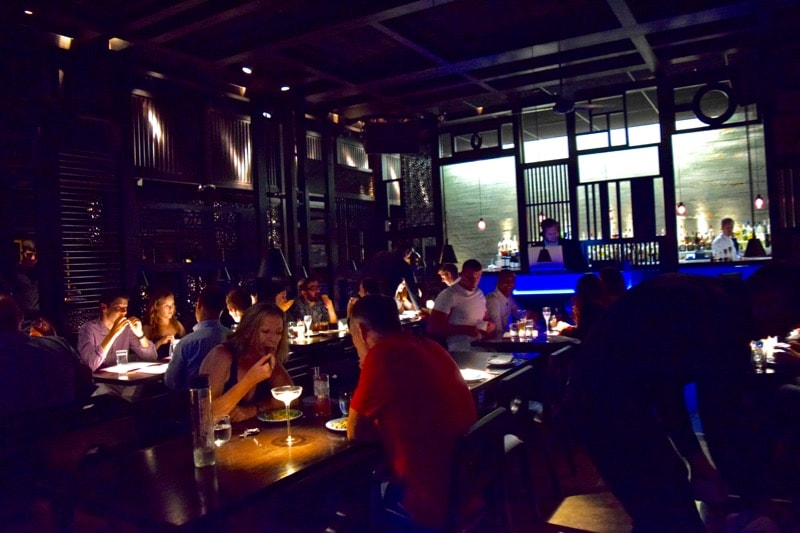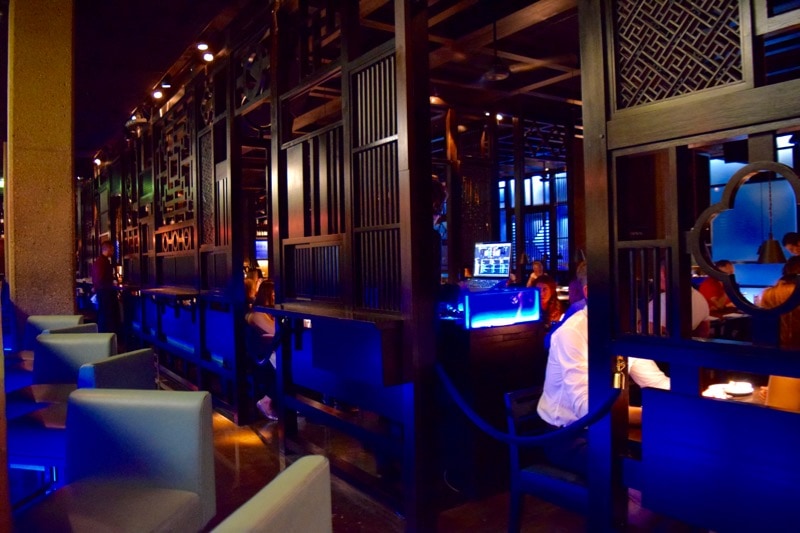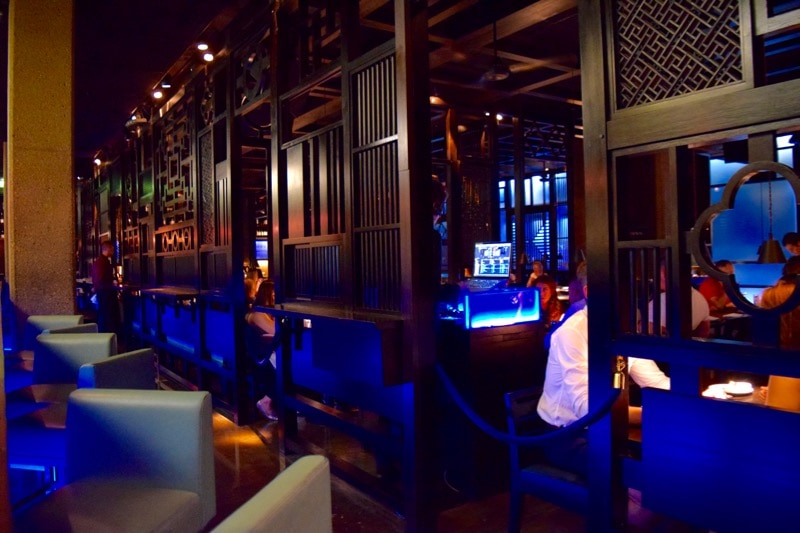 Requesting a breather between courses, we started to peruse the dessert and after-dinner cocktail menus. Rather than the indulgent-looking chocolate bomb I'd spotted at nearby tables, I went for the lighter, lemon option. The lemon and sesame tart was served on a sablé Breton biscuit with soft and hard meringues and a little sesame sauce. What can I say? It looked incredible – a mini work of art, and it tasted just as good – tangy, sharp, sweet. The only problem? I just couldn't finish it!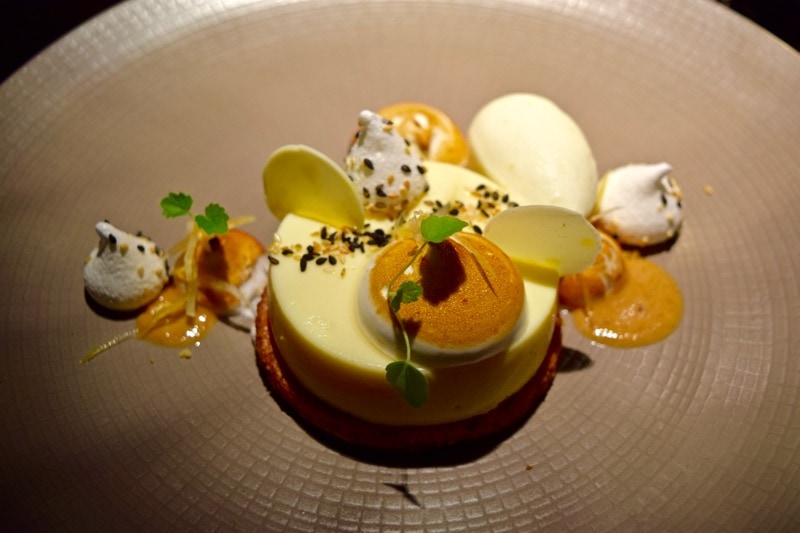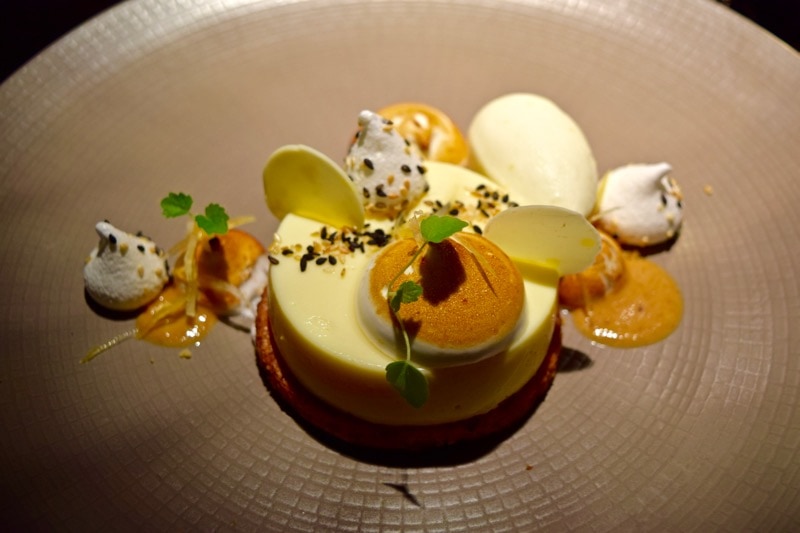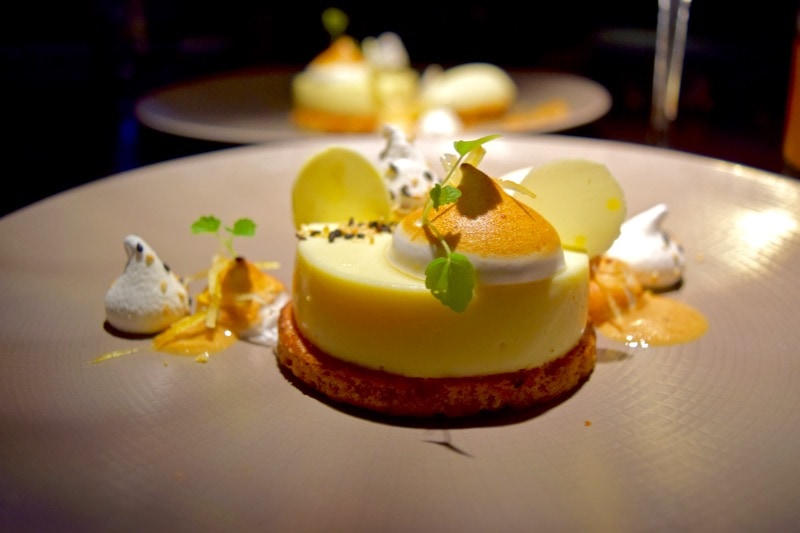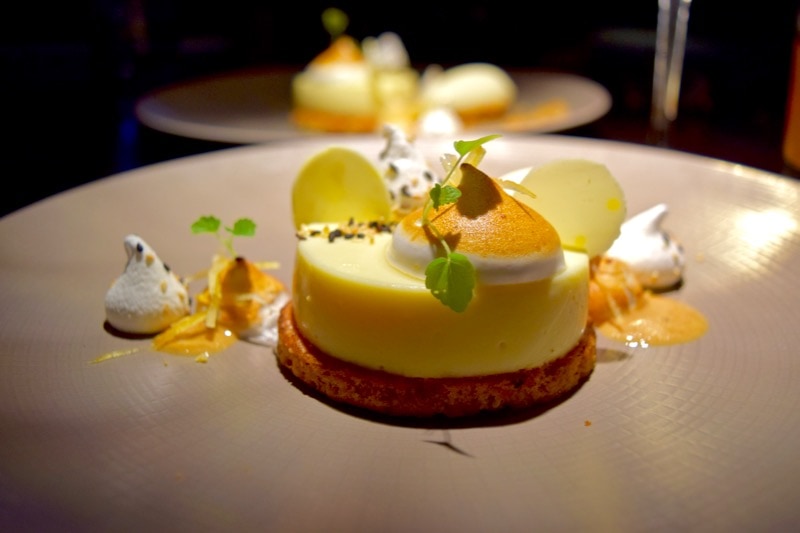 Alongside it my partner went for a non-alcoholic berry cocktail, while I ordered the Don Maldon – a mix of rum, limoncello, Shiso Purple vinegar and smoked salt. Hello booze! It was pretty strong, and after a few sips I reverted back and enjoyed my final few sips of Champagne! The perfect end to a wonderful afternoon.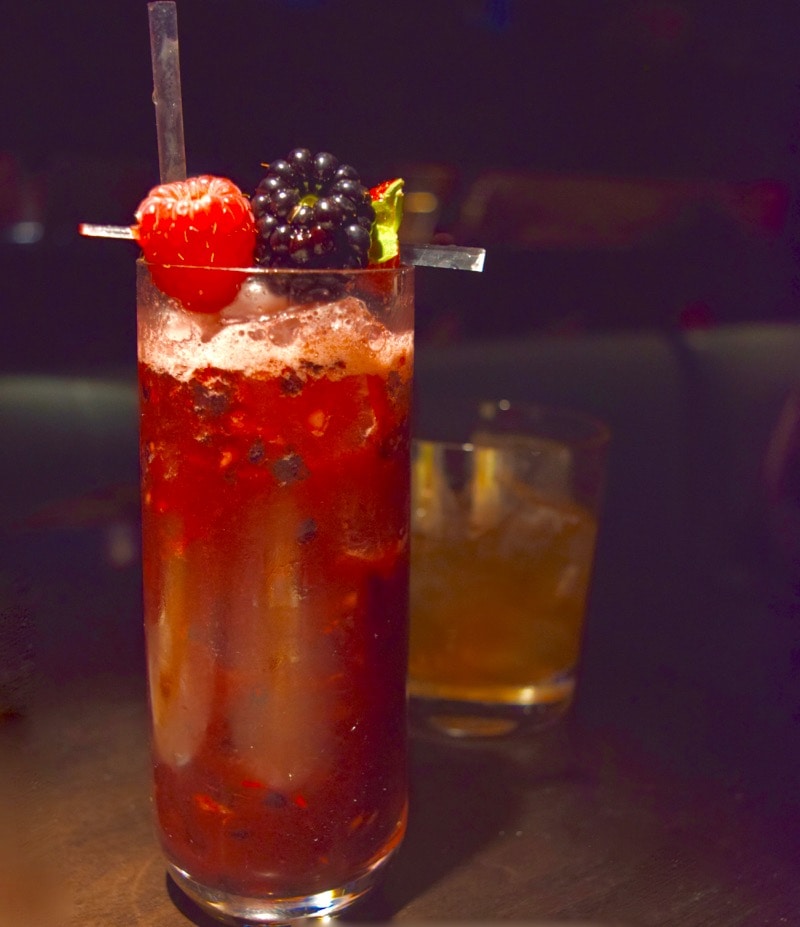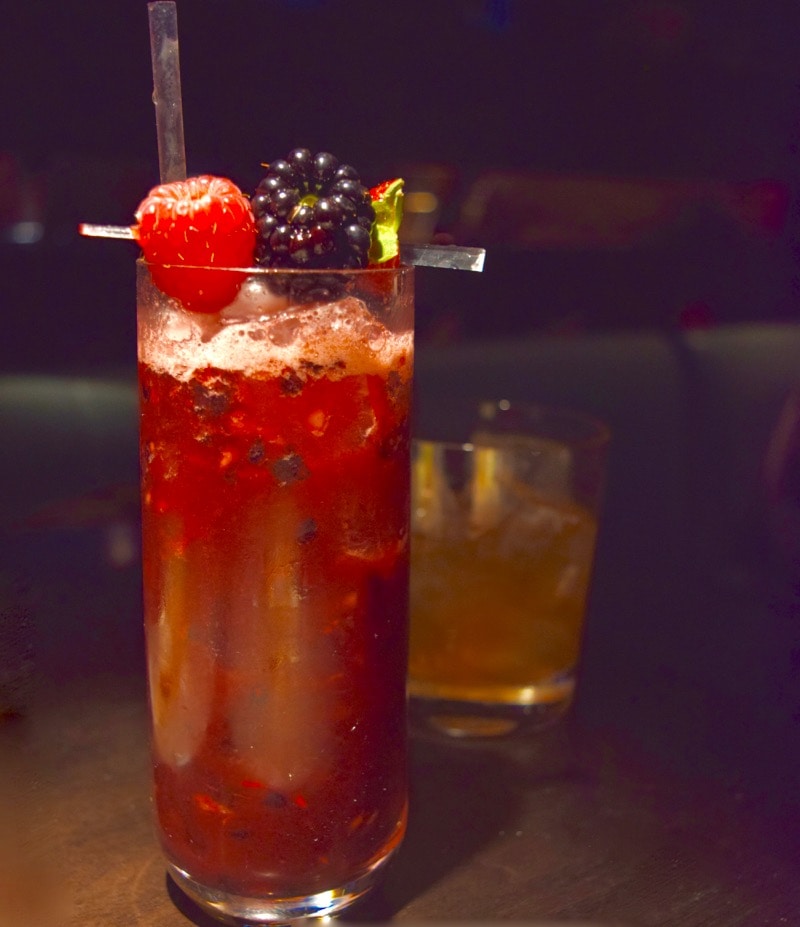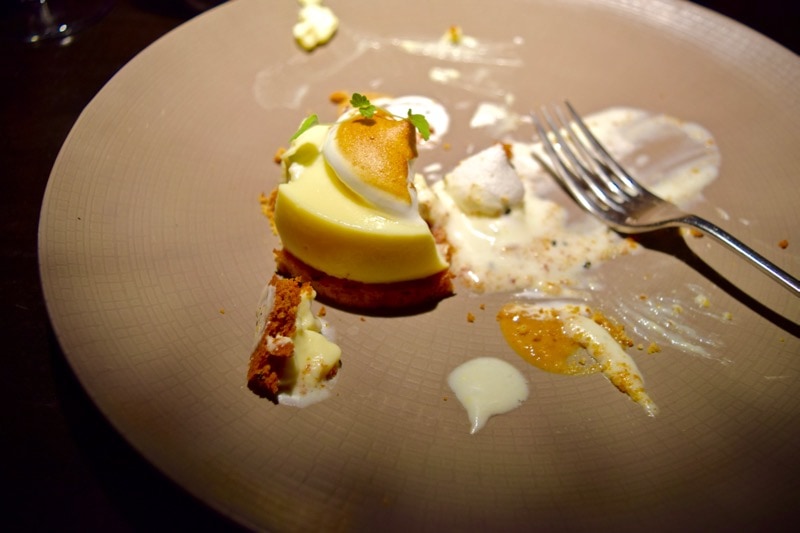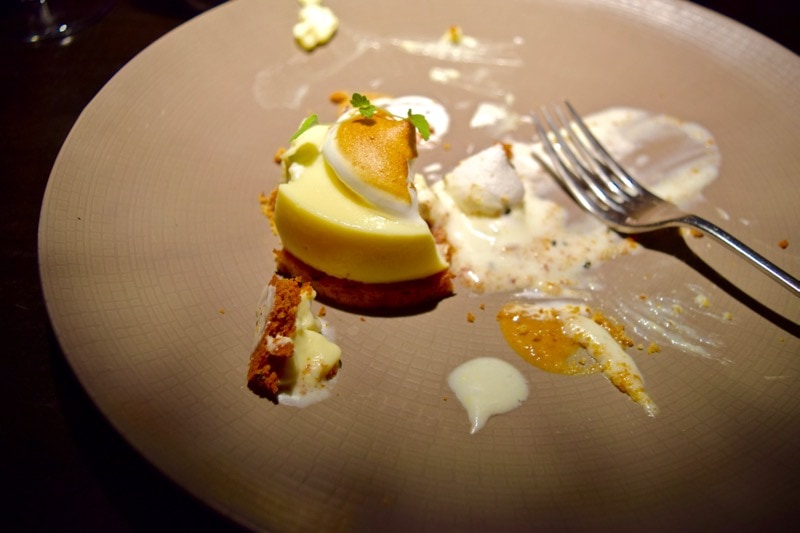 Like many, I'm guilty of assuming Hakkasan was unaffordable… but it turns out that's a bit of a myth. While I can see a dinner here could easily reach £150 a head for 3 courses and drinks, dim sum Sundays are an excellent way to enjoy a high-end food experience without breaking the bank.
Find out more about enjoying Weekend Brunch at Hakkasan.
Thank you to Hakkasan for inviting me to sample the dim sum Sundays menu. As always, all opinions are my own.
Enjoyed this post? Why not pin it…