Time to check out Hotel Cram in Barcelona, Spain.
Sleek glass, modern lighting, accents of red, black and cream. A stay at Hotel Cram is a luxurious, stylish experience.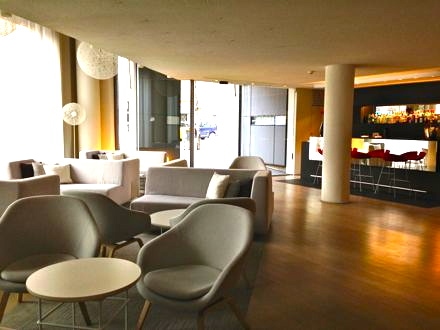 Over the last few months I've enjoyed a lot of solo travel but it was finally time to road test a smart Barcelona hotel with a partner in crime. Who, I hear you ask? None other than my 70-year-old mother. It was her birthday a week ago… how could I leave her behind?!
I've visited Barcelona a few times before. The first time I stayed down by the water, past the Ramblas. The second time I stayed in the Gothic Quarter. It was refreshing to explore a new part of the city this time, with Hotel Cram being located downtown – in the Eixample area. It was the perfect base for exploring the city on foot. Don't be fooled by the grand facade dating back to the late 1890s, the rest of this hotel is über contemporary.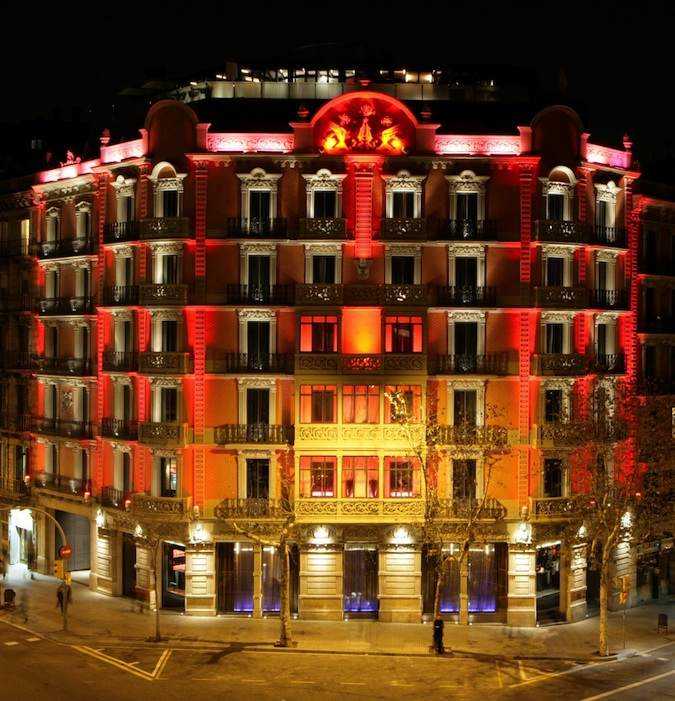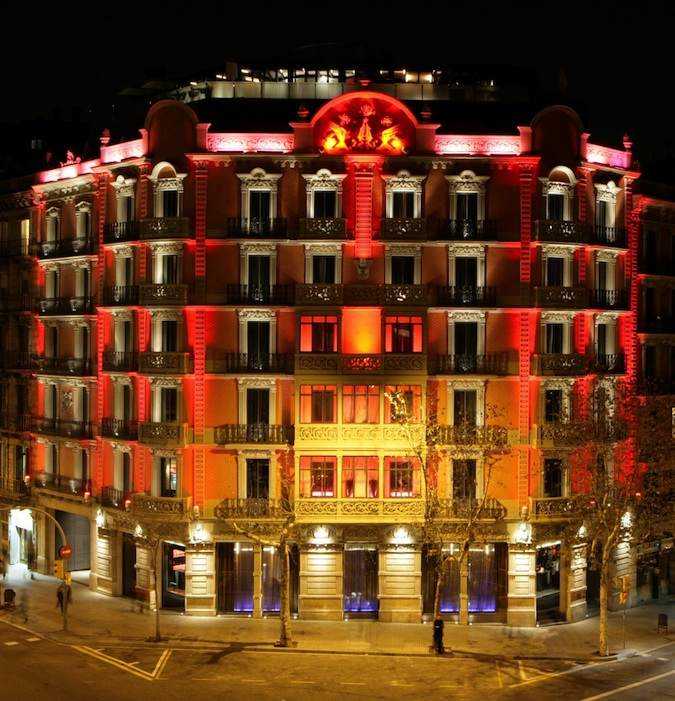 From the moment of check in, we were greeted by friendly staff, eager to engage in conversation, and help settle us in. We were shown to a reasonably sized twin room on the fourth floor and given a full tour of the amenities within it. It was comfortable, and made to feel larger by the clever use of lights, mirrors, décor, and cleverly designed storage (complete with safe, minibar and robes).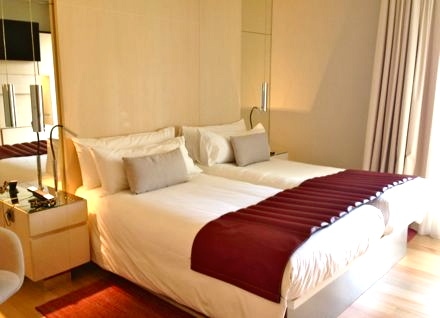 A small balcony overlooked a bustling main road intersection. When the doors were closed there was minimal road noise, and it was great to be able to look out and feel the heartbeat of the city.
A misted-glass door led to a cylinder shaped shower room. Shower pressure was good. It's fair to say that if you're hoping for privacy, the use of glass may make it a slightly more intimate experience than you were intending!
A buffet breakfast was served on the seventh floor at Ànemos Terrace Bar. While we couldn't sit outside due to the freezing January temperatures, we still enjoyed the views across the city towards Tibidabo mountain. The quality of the breakfast was good with a range of hot and cold options including tempting patisserie, tasty charcuterie, fresh fruit and juices. You could enjoy a 'full English' or a healthy selection. The coffee was slightly underwhelming.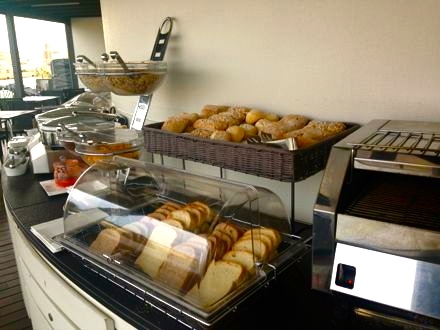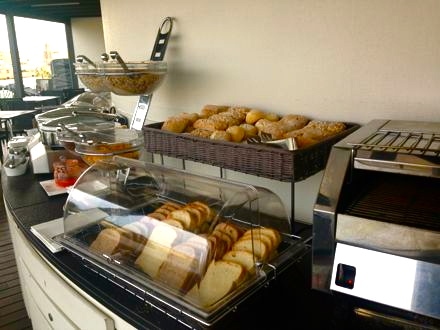 Other dining options at the hotel included a Michelin starred restaurant Angle. The menu looked fantastic, although sadly I didn't have time to sample it.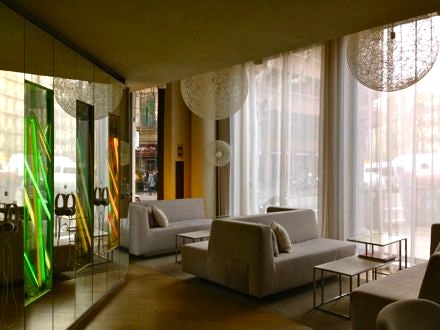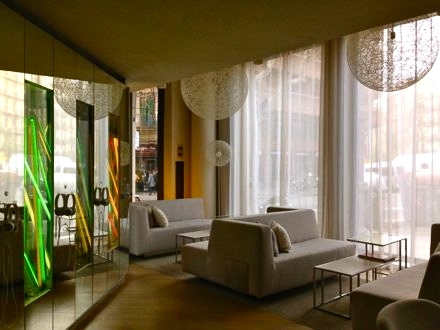 Also on the roof terrace was a small pool, not really large enough to swim in, but it could be a place to cool off with a cocktail in the summer months.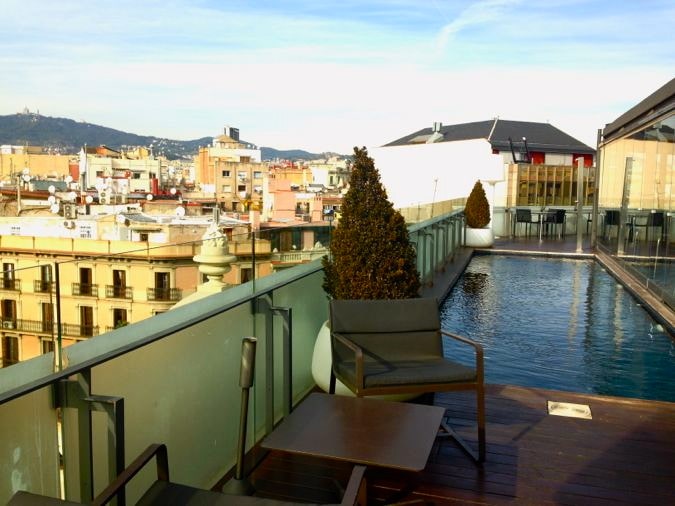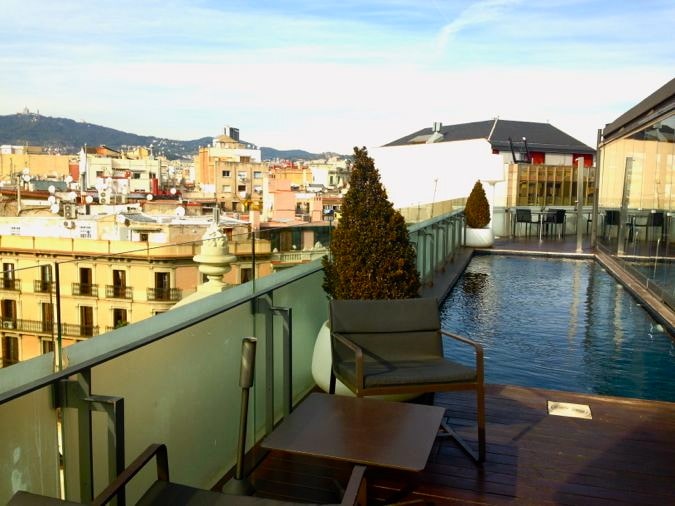 Hotel Cram delivers on location, food, amenities and comfort, but there's more to it than that. Unlike some sophisticated hotels where service is professional but uptight… at this hotel there is a genuine warmth from the staff that makes you feel properly taken care of.
Double rooms start from 92 EUR. For more information click here.