Hotel Live Aqua LAT20 in Playa Del Carmen, Mexico is stylish, contemporary and luxurious.
*Please note, when I visited this hotel was named Hotel Cacao. For ease of reading I have changed the hotel name throughout this post to its new name.*
Hotel Live Aqua LAT20 is the new kid on the block. Stylish, contemporary and luxurious. The majority of the high end hotels in this area are all-inclusive beach resorts, but what if you want the freedom to eat out at a different restaurant every night and be in the centre of the action? This is the perfect place to stay.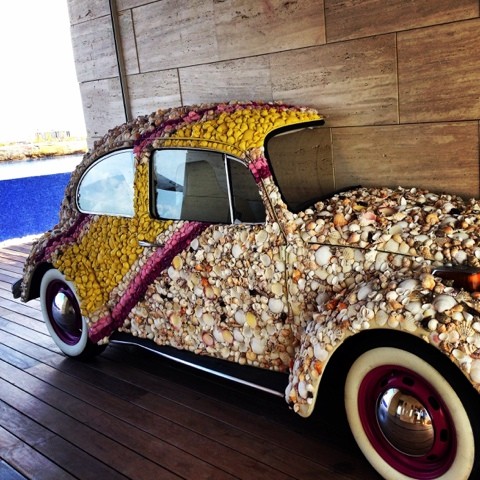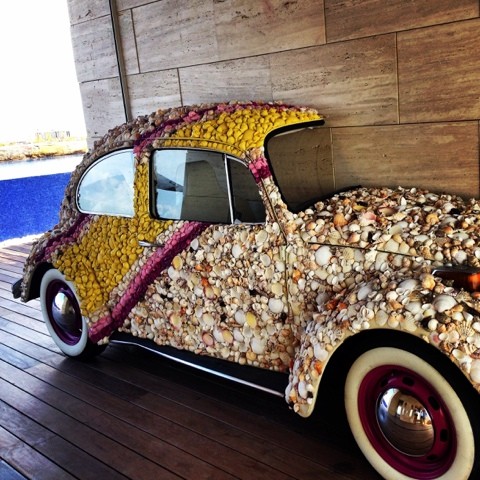 It boasts an incredible rooftop infinity pool and bar, with spectacular views of the sea which is just a few blocks away. It also features Mexican restaurant NIBS, with its 7 course tasting menu. Chef Alajandro Cuatepotzo has taken the flavours and ingredients of traditional Mexican food, and given them a twist to create beautiful eye-catching plates. Forget street tacos and fajitas, this is something else! Highlights for me included the scallop 'Tiratado' with grilled pineapple juice, cassava chips and habanero pepper mayonnaise and the pumpkin parfait accompanied by the Mayan Cacao cocktail (a combination of tequila and chocolate).
The Bar on the roof has the feel of a classy Ibiza beach club with luxurious beds and Latino inspired tiles. The cocktail menu is creative with interesting combinations of spirits, fruits and herbs. I loved the rum-based cocktail with ginger syrup, Chambord, blackberries and passion fruit.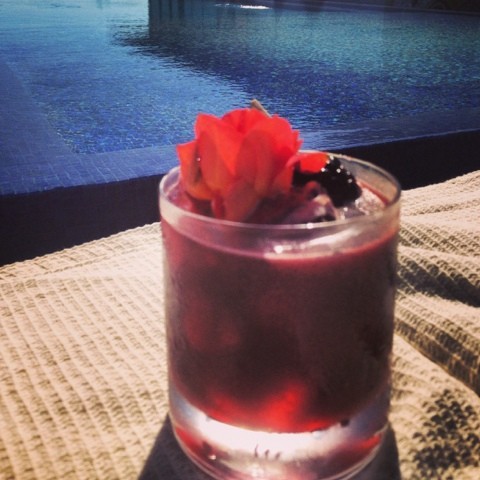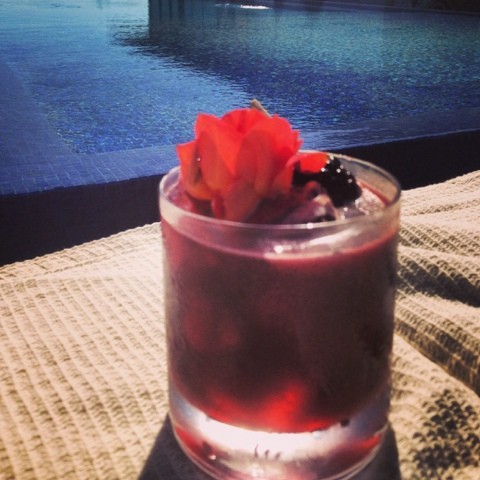 The decor throughout the hotel is modern but quirky. A giant kayak hangs from a wall, the exterior of half a car is decorated with shells and painted in bright colours, and a wall of water separates the reception area from the restaurant. It's a boutique hotel with a real sense of humour. In particular, I loved the bold mural in the restaurant designed by Brazilian street artist Kobra.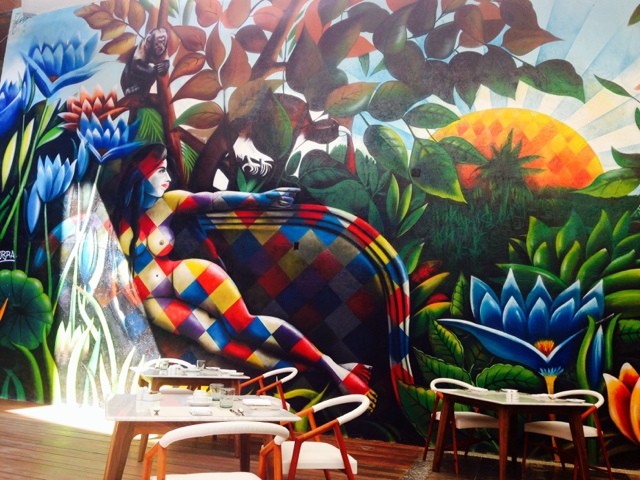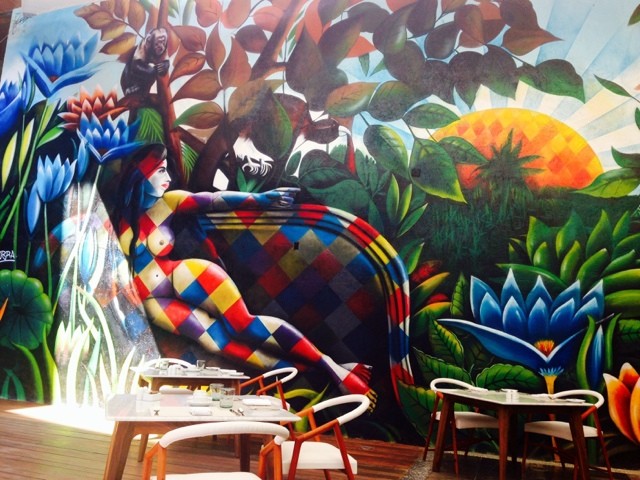 The rooms are beautifully designed with luxurious white bed linen, elegant silver lamps which cascade light around the room, a tree-trunk and glass table, and a lit up backboard behind the television. The bathroom continues the theme of texture with a blend of wood, metal and stone alongside big fluffy white towels.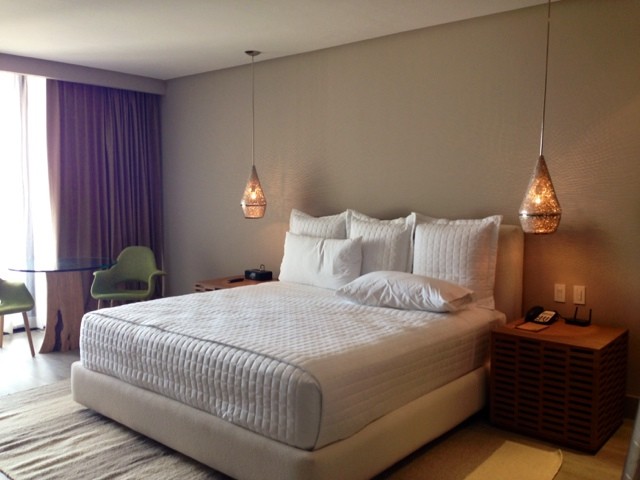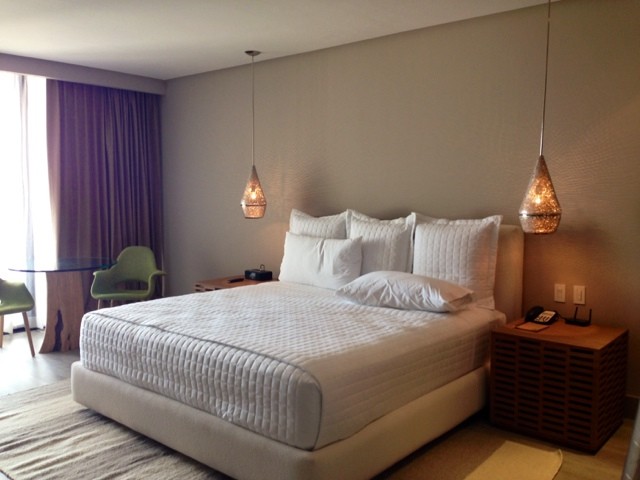 Staff are trained to deliver 5 star service.
Always friendly, and anticipating what you may require. It was also very personal, often addressing me by my name.
The location is perfect for the main activities in Playa Del Carmen – beach, dining and shopping. Two blocks from the beach, and just metres from restaurants specialising in sushi, Mexican, French, burgers, and seafood. The main nightlife spots are around a ten minute walk away.
It's a beautiful hotel, perfect for those looking for luxury in the heart of the action.