From delicious food and cocktails in one of England's most impressive mansion houses, to relaxing in the spa, it's time for an overnight stay at Luton Hoo Hotel, Golf & Spa.
I'm currently recovering from one of the busiest weeks in the travel industry calendar. Every year I spend three days trekking to the ExCel Centre in East London for World Travel Market. To be honest, the journey from my home in West London is enough to exhaust me, but add in back-to-back meetings, talks, and evening events, and I'm just about ready to fall over by day three!
So, this year I decided to approach the week slightly differently. The weekend before the big week, I treated myself to a bit of R&R. I hopped in the car with one of my best friends and we headed to 5* Luton Hoo, part of Small Luxury Hotels of the World.
Over the next 24-hours we'd enjoy relaxation and treatments in the spa, cocktails in the lounge and a 3-course dinner at the AA Rosette Wernher Restaurant. I couldn't imagine anything better!
Luton Hoo: Turning Back The Clock
I felt the grandeur of Luton Hoo Hotel the moment we turned off the motorway and ambled along the long tree-lined drive. Passing golfers and the odd horse rider ('Mr Darcy is that you?' I shouted!) – this was certainly an impressive estate to arrive to. Gradually buildings came into view, first the spa and then onwards to the enormous mansion house. We parked up in our own dedicated parking space seconds from the front door, and were helped in by a traditional doormen kitted out with his very own top hat.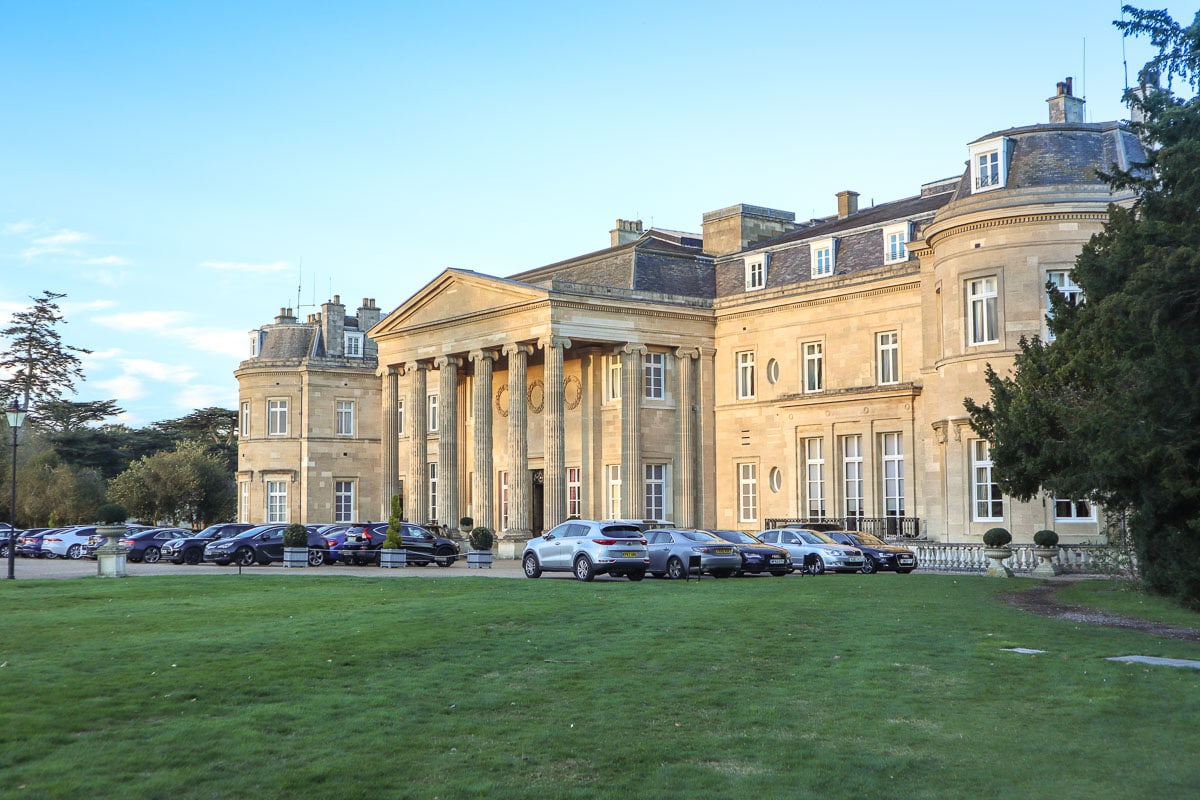 The mansion dates back to the late 18th century, and while the house is impressive, there's also the incredible parkland and gardens designed by Capability Brown. The estate was bought in 1903 by Sir Julius Wernher, who hired the architects of the Ritz Hotel to redesign the interiors in an Edwardian 'Belle Époque' style.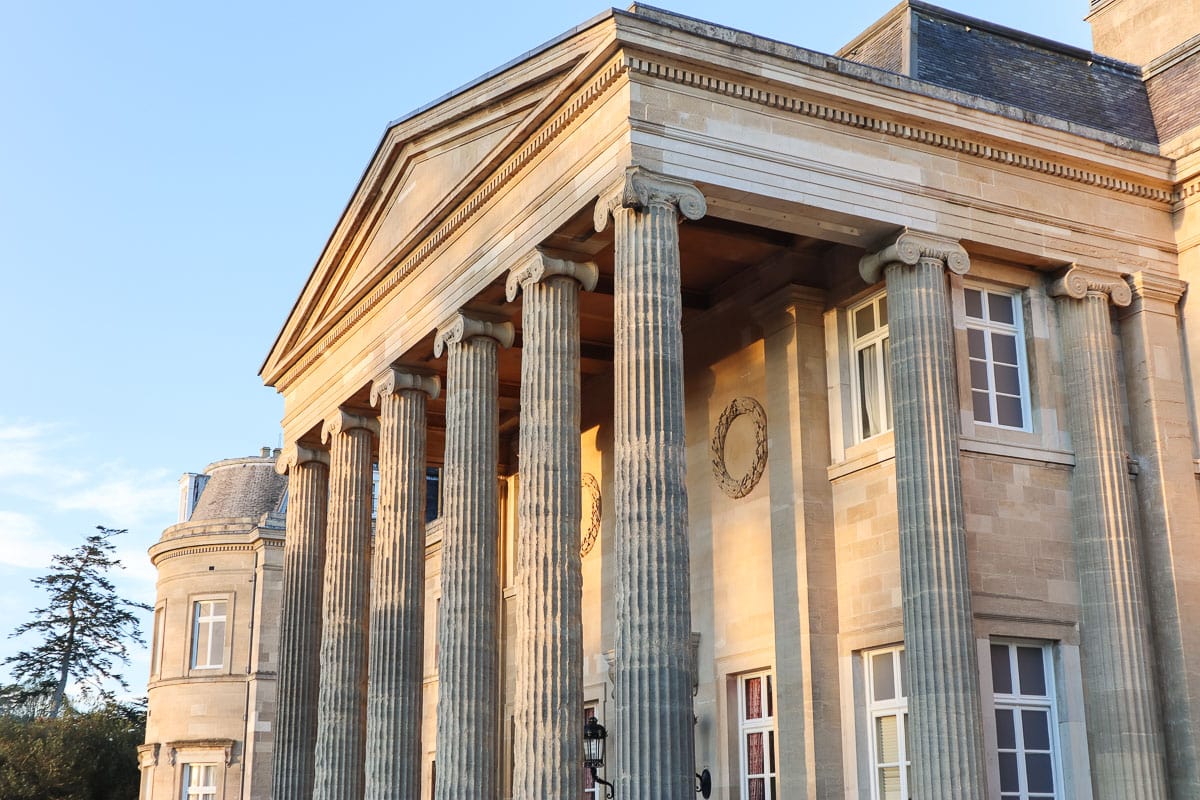 Interestingly, the Wernher family were close friends of Sir Winston Churchill, and as you wander the corridors of the mansion, you'll spot photos and memorabilia from his many visits.
In the centre of the building, there's a curved staircase which was modelled on the one at The Ritz. As I walked from drawing rooms, to sitting rooms and lounge areas it felt like I'd gone back to a very lavish time! A time when million pound chandeliers were the norm and your biggest worry was what jewellery to wear with your ballgown.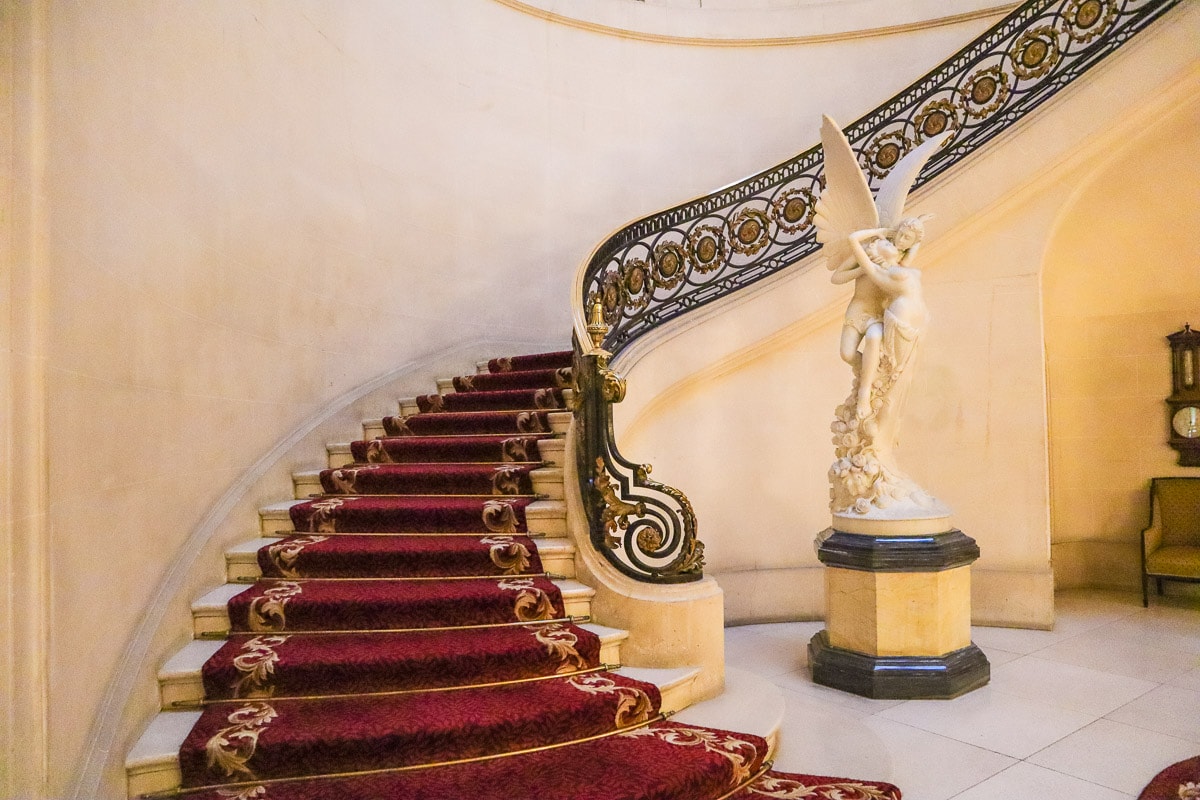 Luton Hoo: The Hotel And Rooms
The building was bought by a hotel group in 1999, who have stayed true to the building's original use and features. Inside the main mansion you'll find several beautiful rooms and suites, plus function rooms, lounges, a restaurant, bar and more. There's even this incredible chapel-like room at the far end…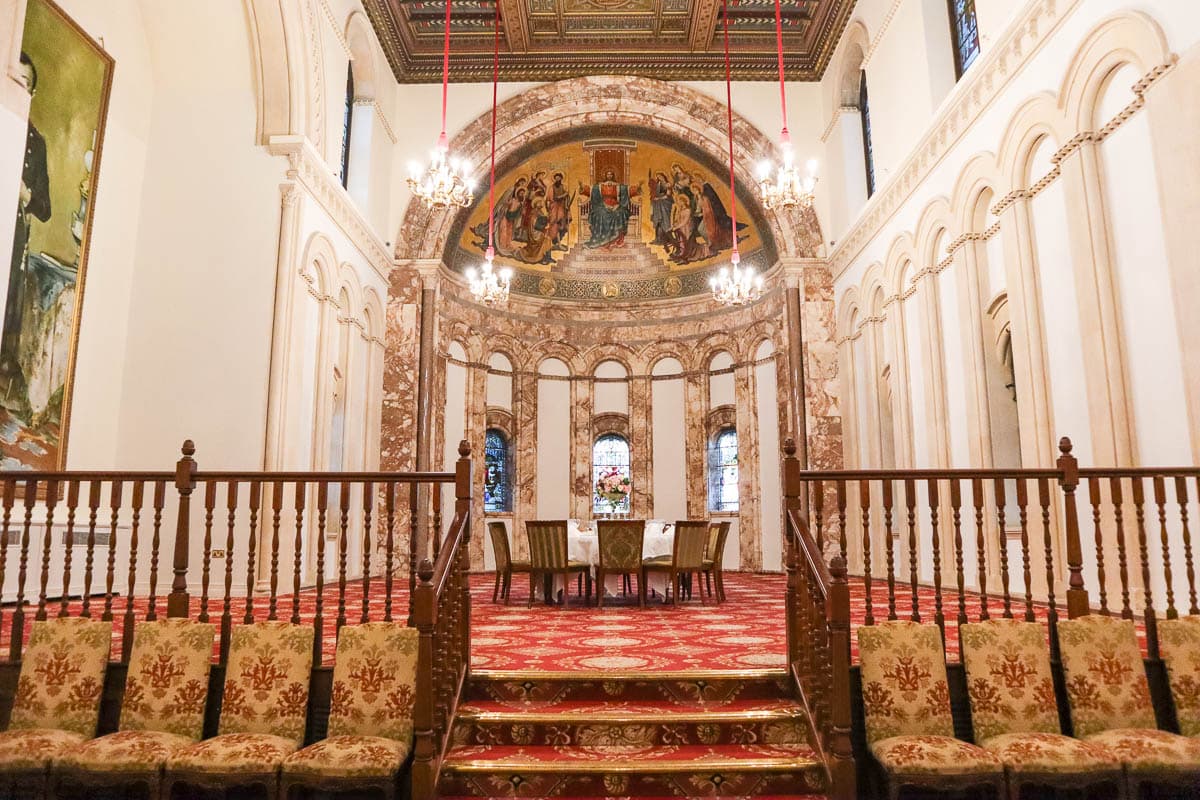 We stayed in room 9, a huge twin room with a large bathroom, complete with Jacuzzi. I could feel the history as I walked in, spotting a huge curved fitted wardrobes from centuries ago. There were rich golds and reds in the furnishings, plus a cute floral canopy over the beds. Our room overlooked one of the landscaped gardens – a beautiful view to wake up to in the morning.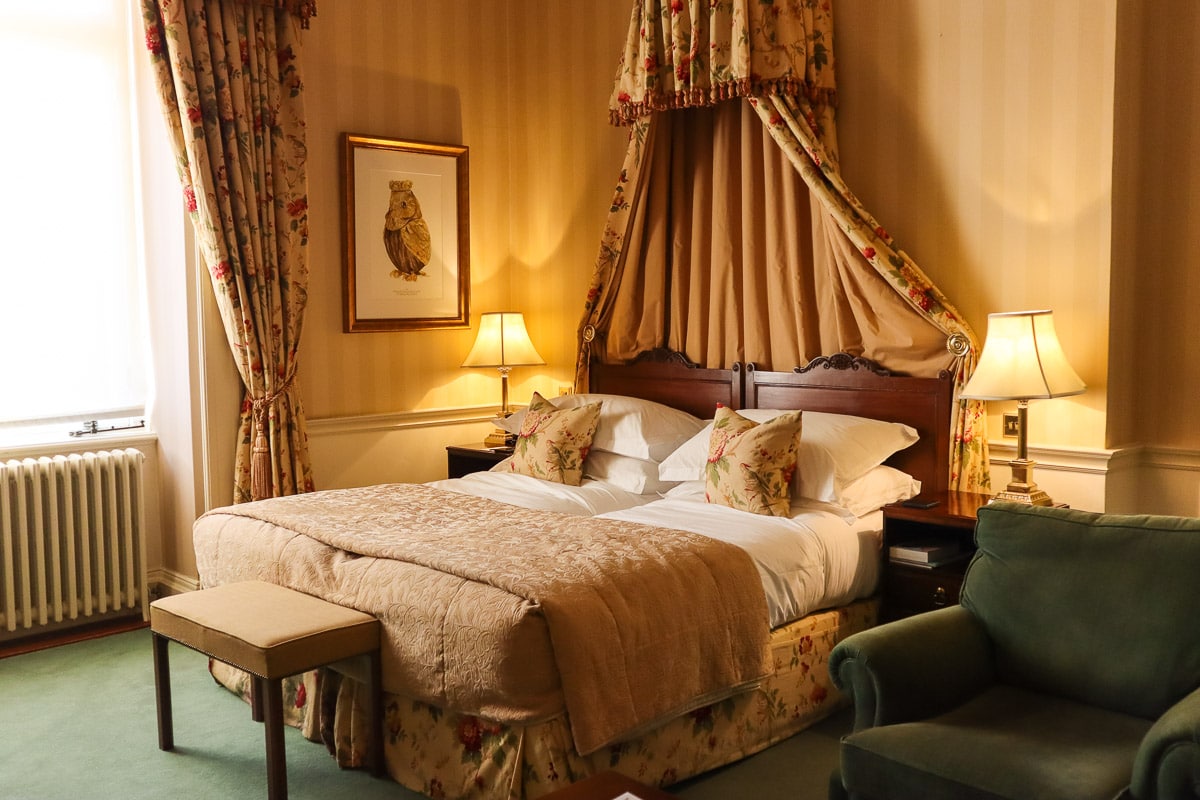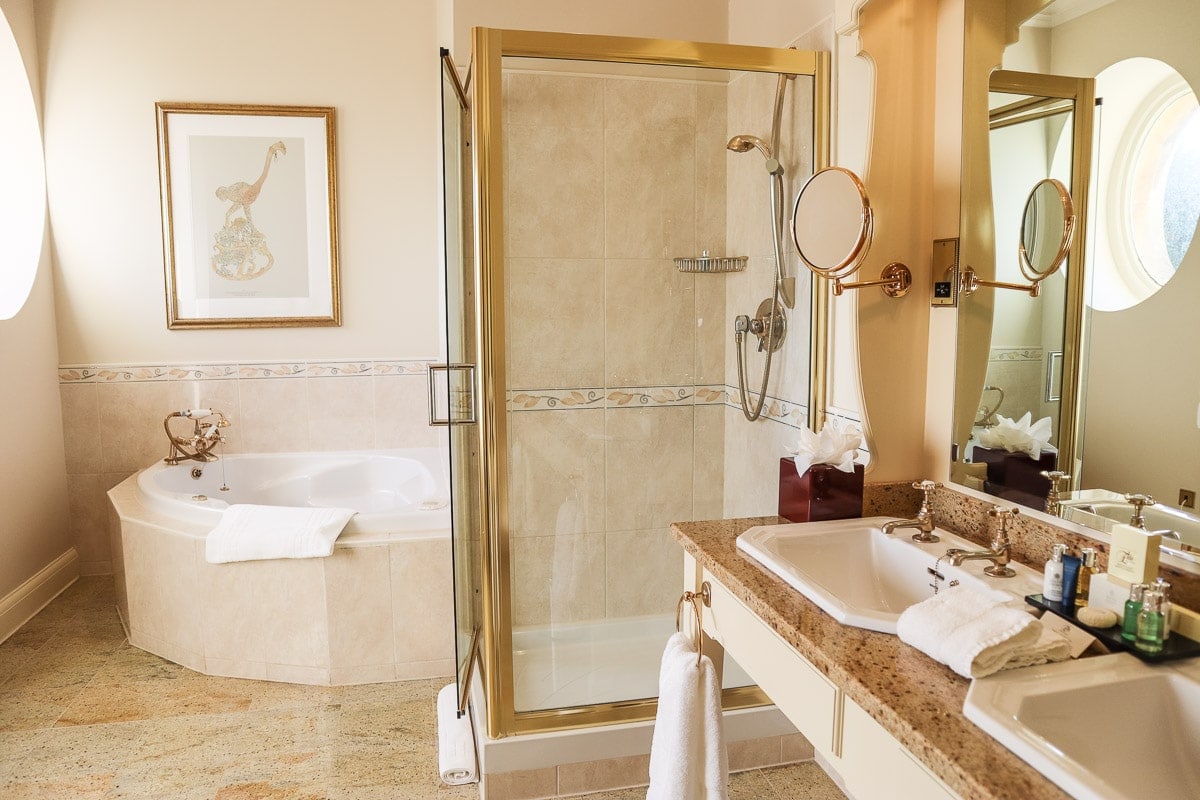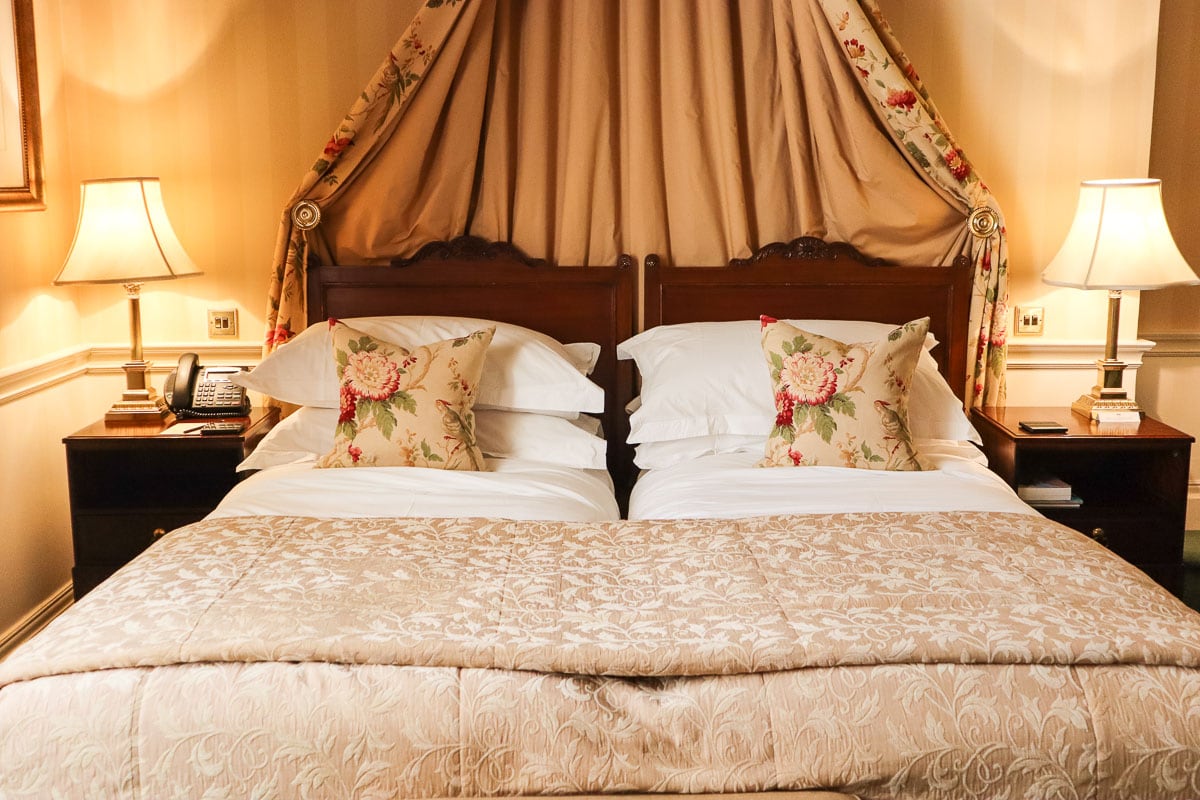 Luton Hoo: The Spa
We spent most of the afternoon in the spa. As we were visiting at the weekend, there were plenty of people enjoying Luton Hoo spa breaks, including a group on a baby shower and another on a hen do. It was a lovely place for a girly weekend!
Later in the day the balance switched from majority female to male… but why? Because Luton Hoo has a top golf course, and the guys clearly needed to unwind and soak their aching muscles!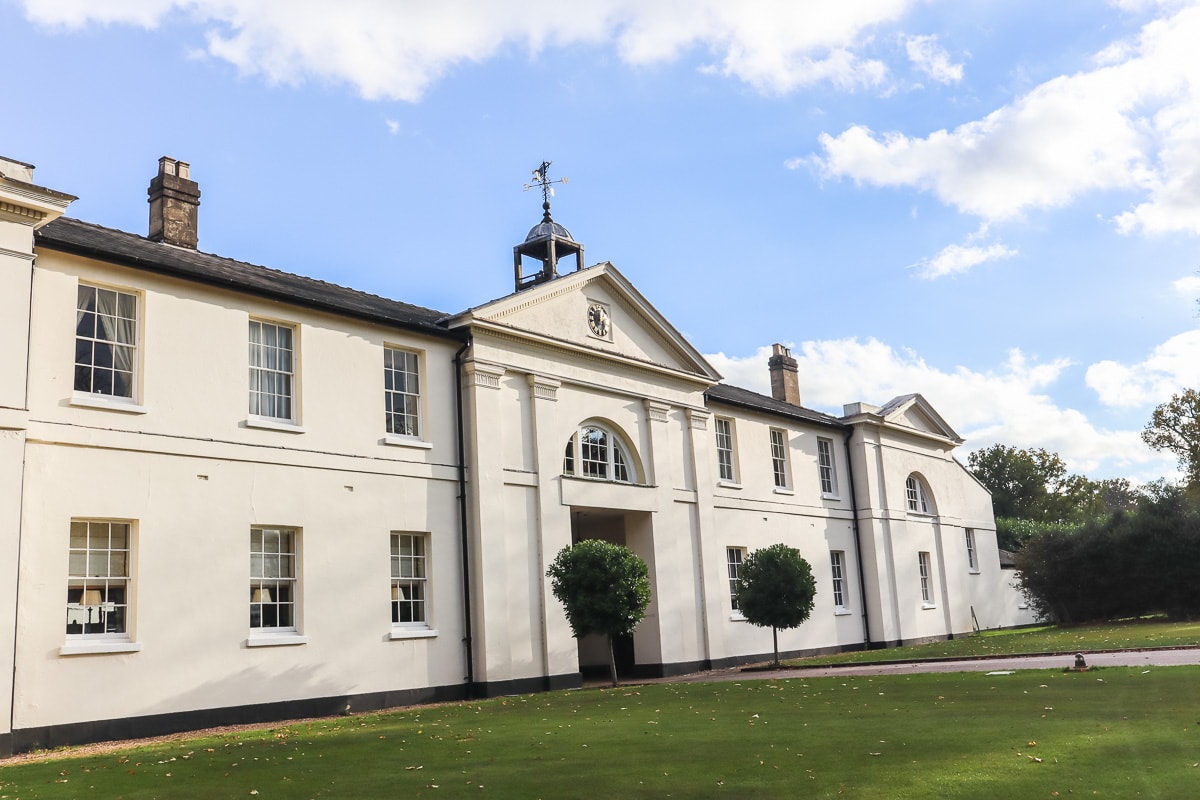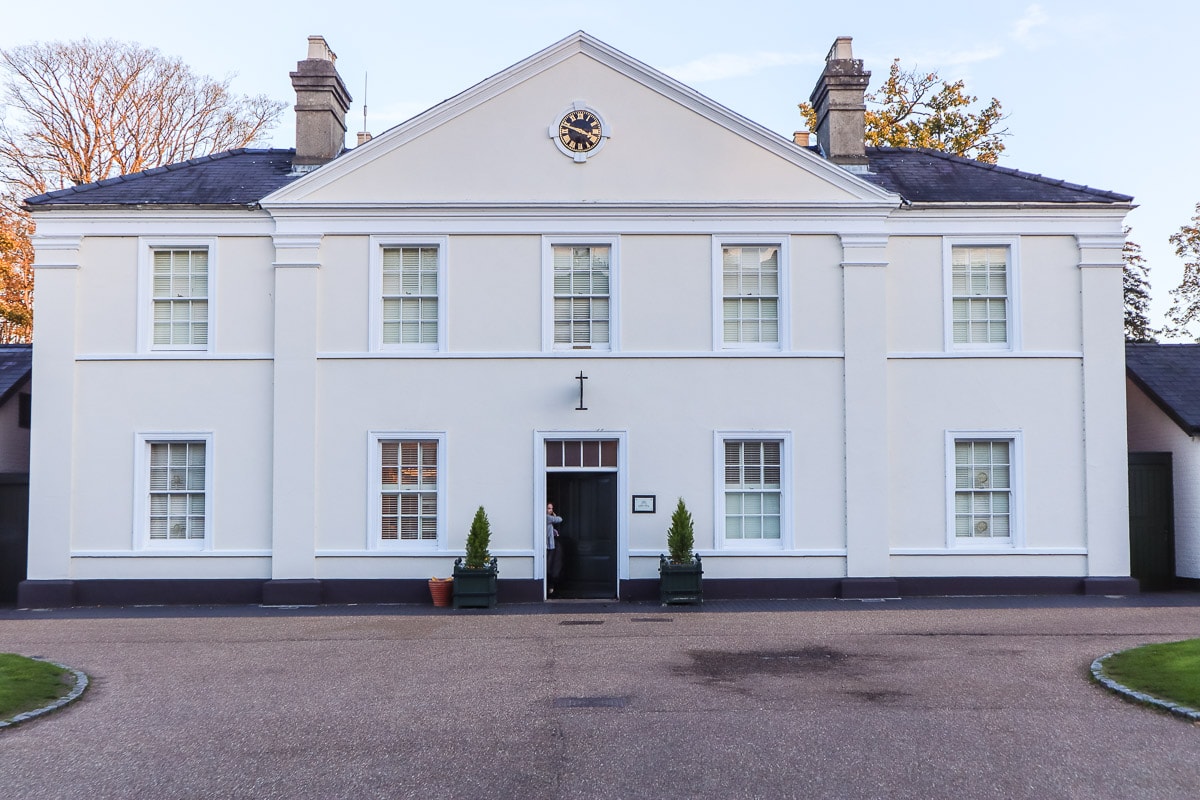 Inside the spa is a large pool with several loungers to relax on, plus a steam room and two saunas. Ambient music played in the background, adding to the calming atmosphere. My favourite part was the enormous Jacuzzi area. I LOVE Jacuzzis, and this is usually where I spend the majority of my time at a spa. At Luton Hoo Spa, the Jacuzzi stretched along the side of the pool, and I'm guessing could fit 14+ people comfortably inside.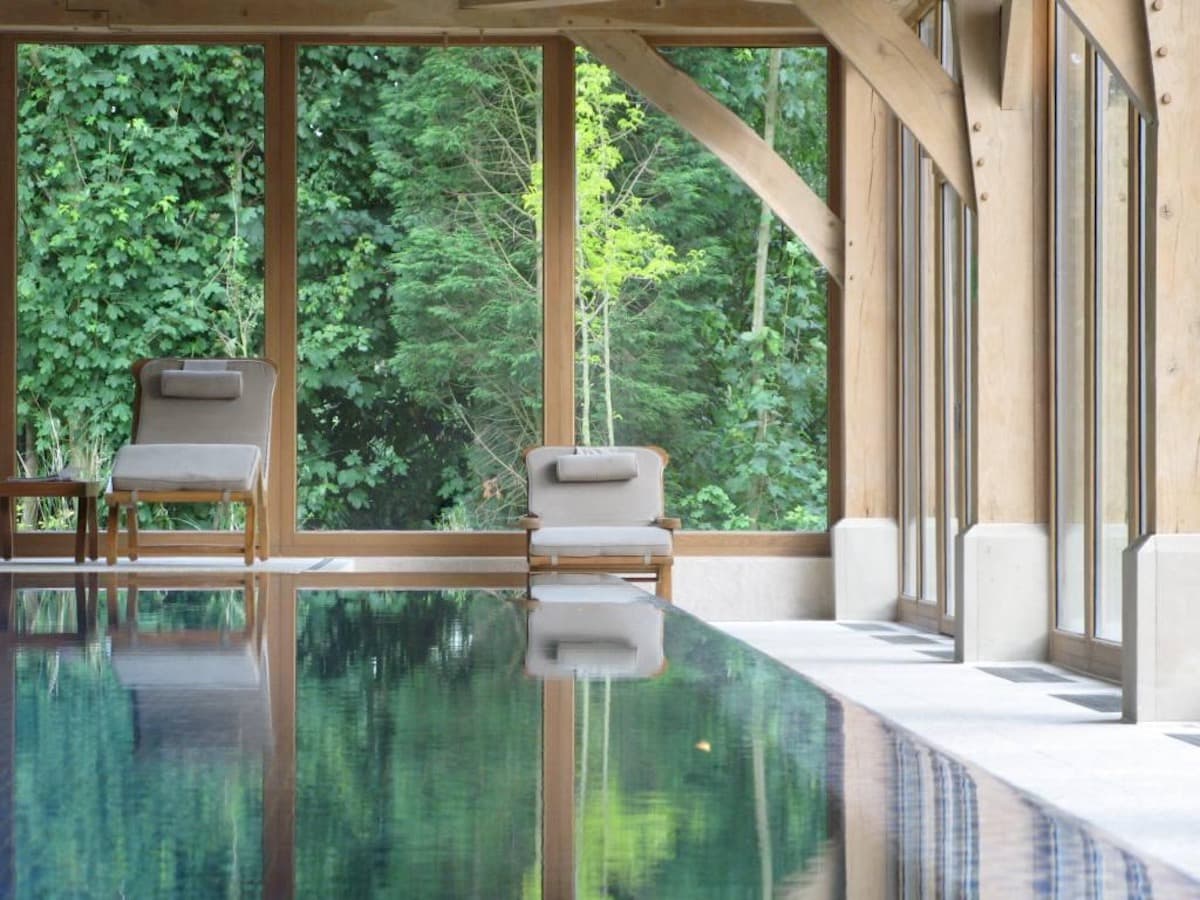 After a relaxing afternoon, taking a dip and getting lost in a book, I tottered off to the treatment area upstairs. I enjoyed an ESPA aromatherapy massage, which lasted 55 minutes and used a combination of relaxing ESPA oils.
Then it was back to the spa for a bit more of a relax before dinner. It was lovely to spend quality time with one of my best friends, away from the distractions of work, technology… and our other halves!
Luton Hoo: Wernher Restaurant
We glammed up for dinner and made our way downstairs. We started with cocktails in the lounge area. My passion fruit mojito was sweet and tangy, with a good punch of rum. Meanwhile my friend's Singapore 69 was the most delicious combination of blackcurrant and amaretto. We sipped on our drinks, chatted about everything and nothing, all while enjoying the delicate tones of the pianist.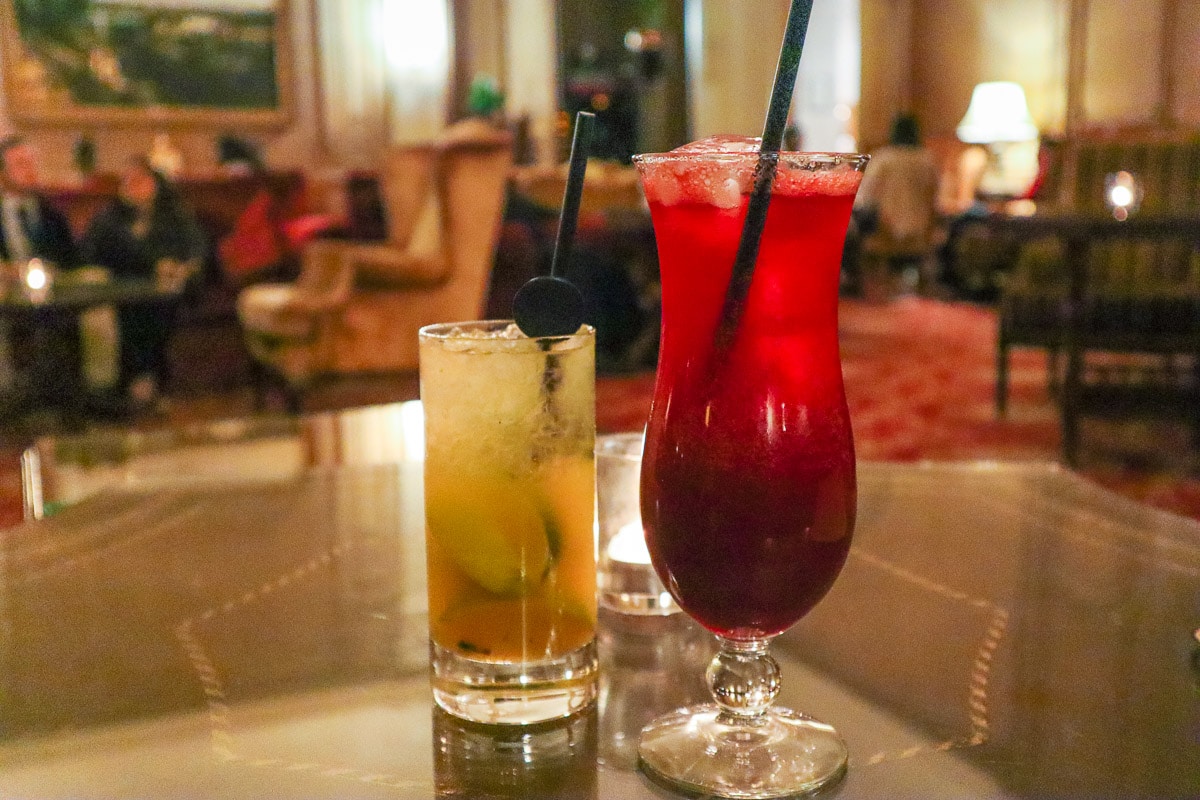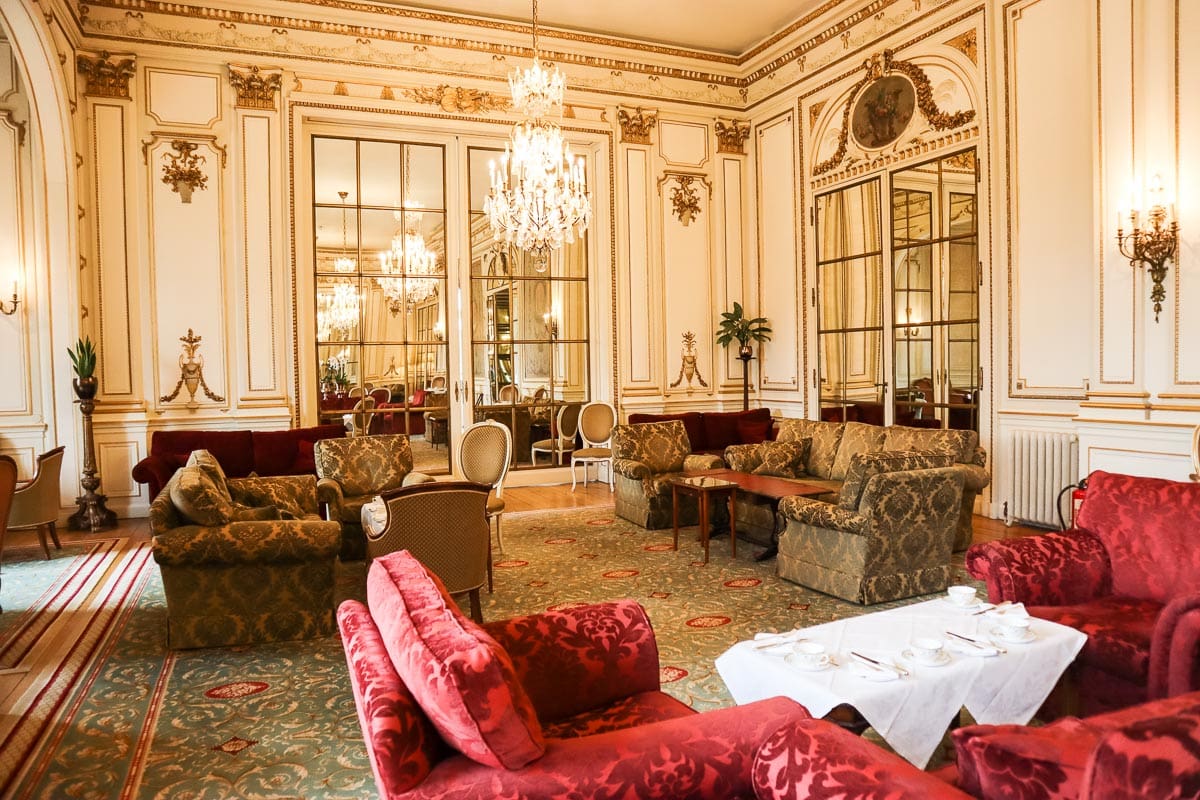 Dinner at Wernher Restaurant is quite something! For starters, on a Saturday night in November it was completely full. There's a dress code (men are required to wear either a jacket or tie) which made it feel extra special. People had really pulled out all the stops and it felt like a really celebratory place to dine.
It's an elegant room, with high ceilings, mirrors and accents of marble. There are three impressive chandeliers hanging from the ceiling. No wonder really, seeing as Mr Wernher himself was in the diamond business. Each is thought to be worth around one million pounds… and no, I didn't try to smuggle one home in my suitcase!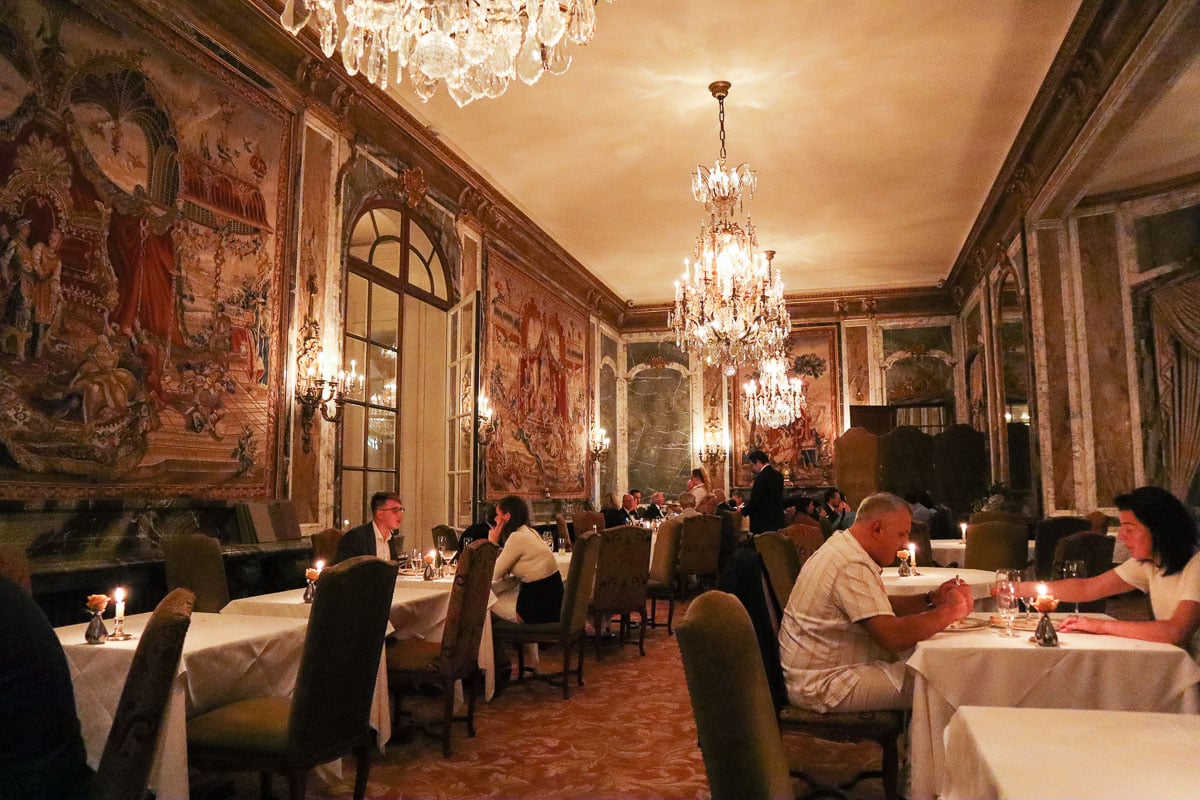 It's a really smart restaurant, with sophisticated set menus featuring seasonal ingredients. I dined from the Autumn Menu (excellent value at £55 for three courses), but before my first course arrived there were a few surprises!
Indulgently cheesy puffs and squid ink crackers topped with avocado and brown shrimp kicked off the fun. Shortly after, the amuse bouche arrived – a duck croquette topped with a soy and orange glaze. They awakened our palettes and prepared us for a tasty and indulgent dinner.
My favourite course was the duck breast with blackberries and beetroot. It was so colourful and looked like the perfect autumn plate of food with its rich pink, orange and purple colours!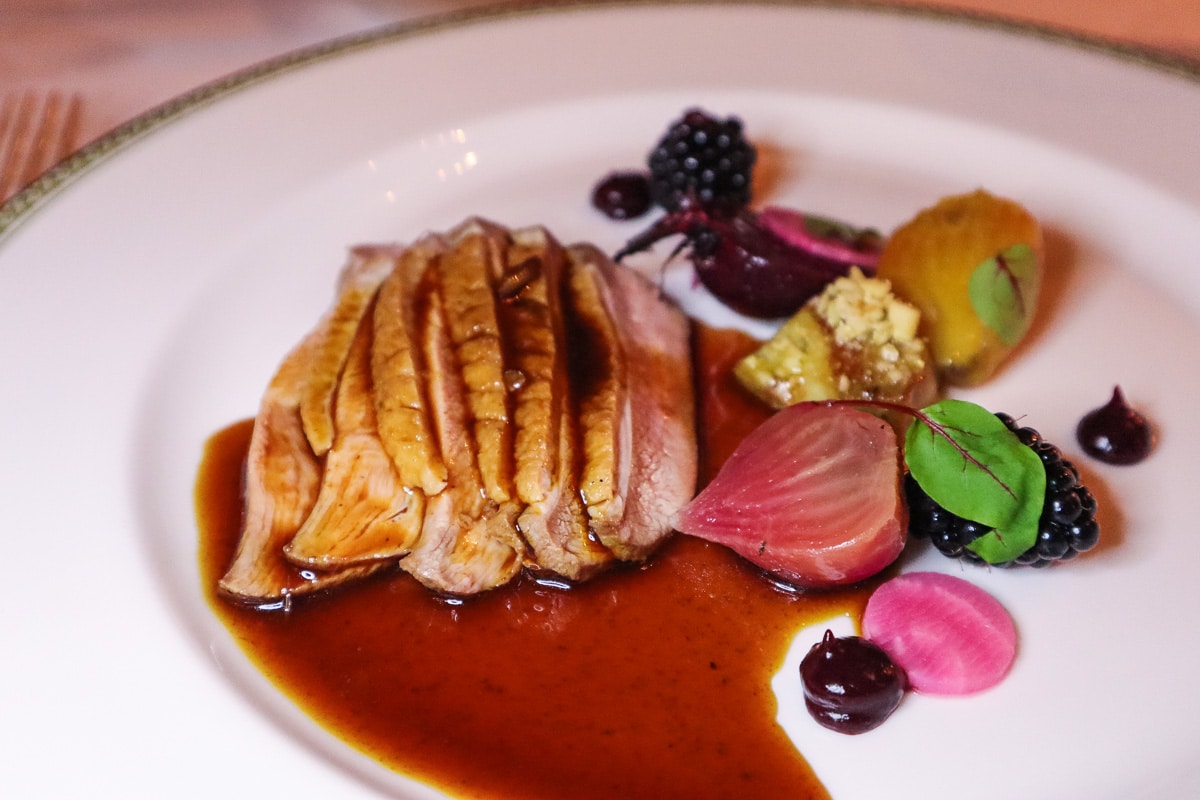 Service was impeccable, with chairs being pulled out, napkins being folded and waiters delivering food in perfect choreographed routines. It certainly felt like a night to remember!
Luton Hoo: The Grounds
The next morning, after one final dip in the pool, we explored some of Luton Hoo's impressive grounds. From the rock garden (another explosion of autumn colours) to the croquet lawn and the beautiful lake, it'd be easy to spend a day exploring in your own time.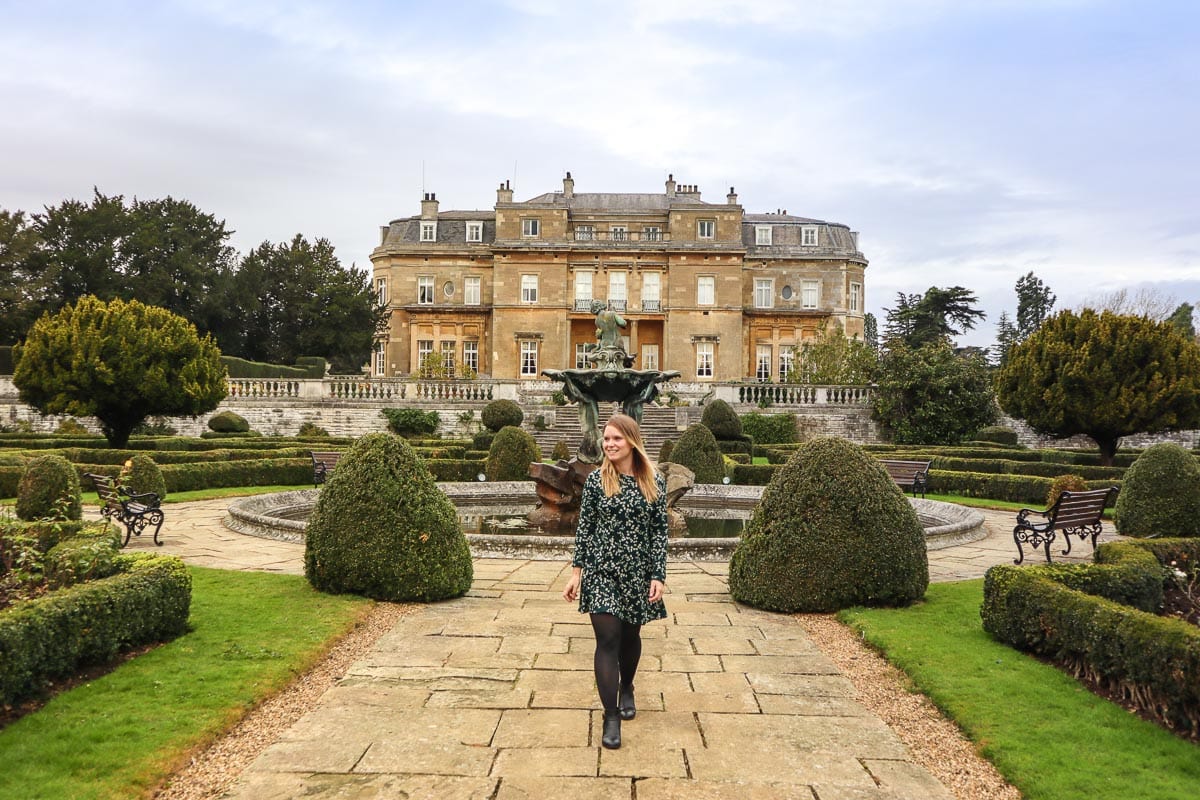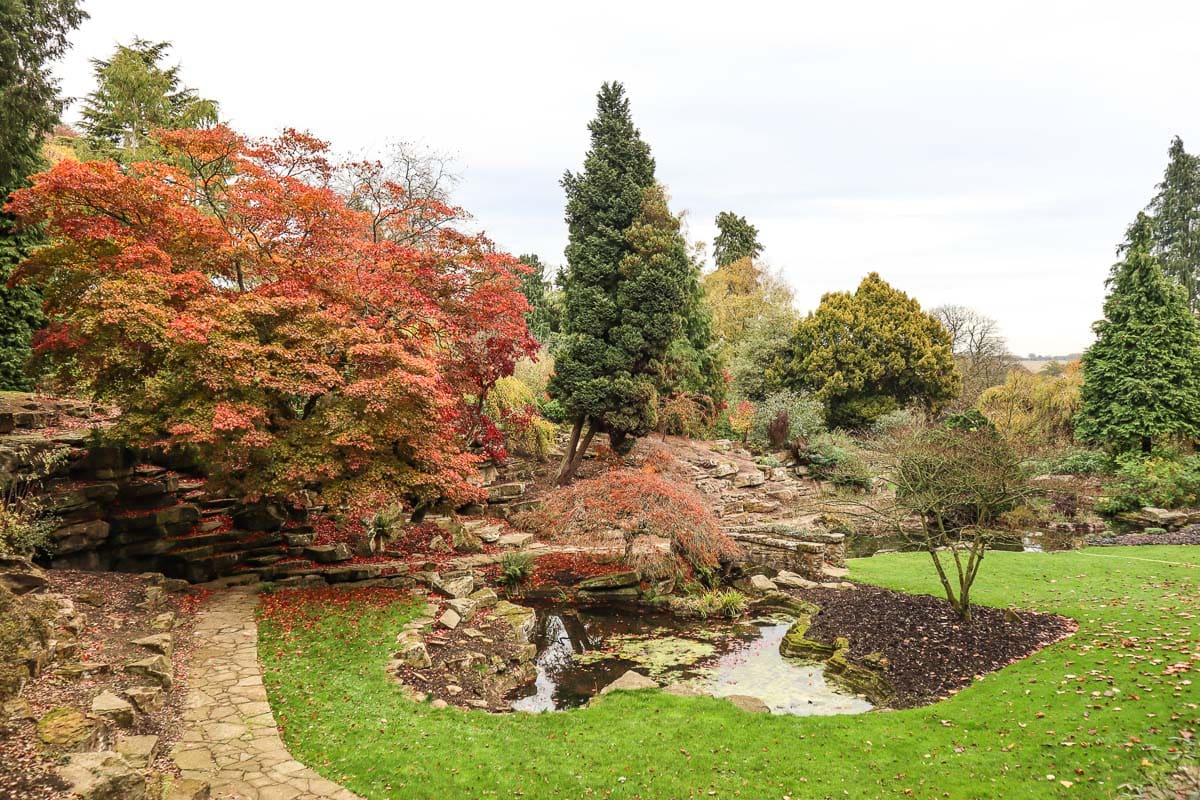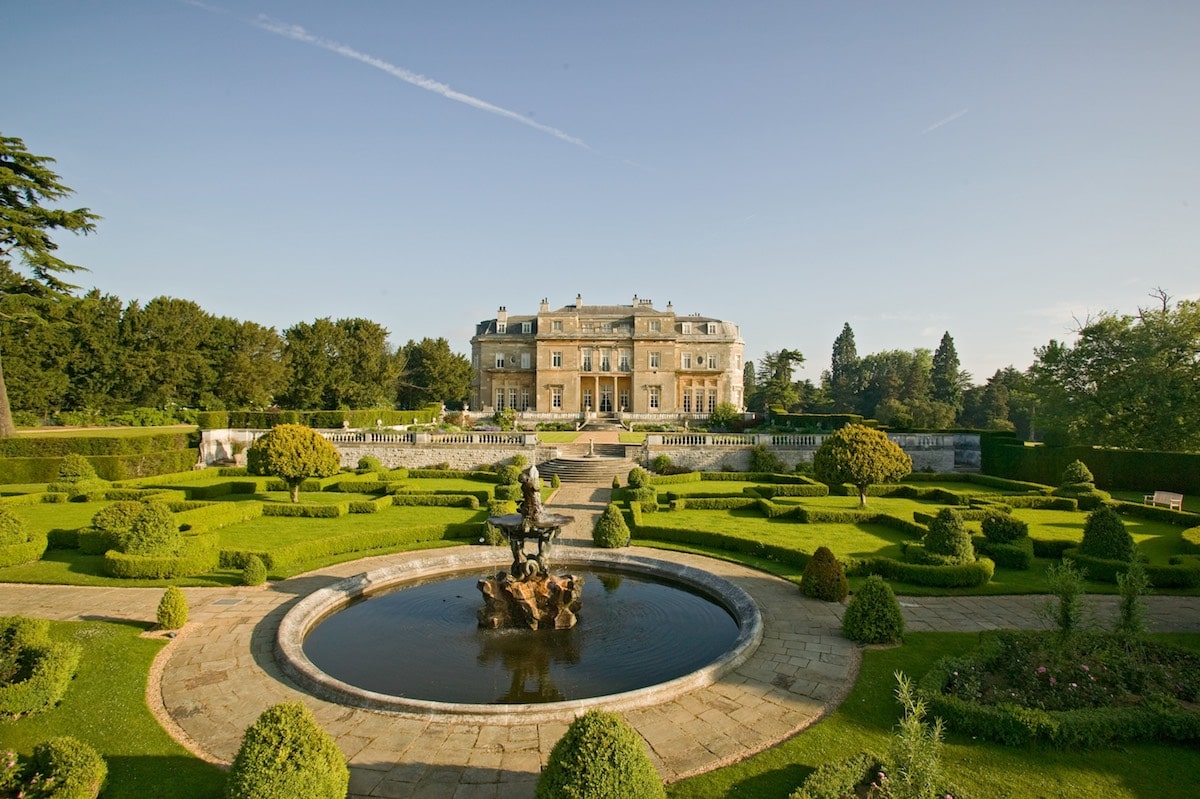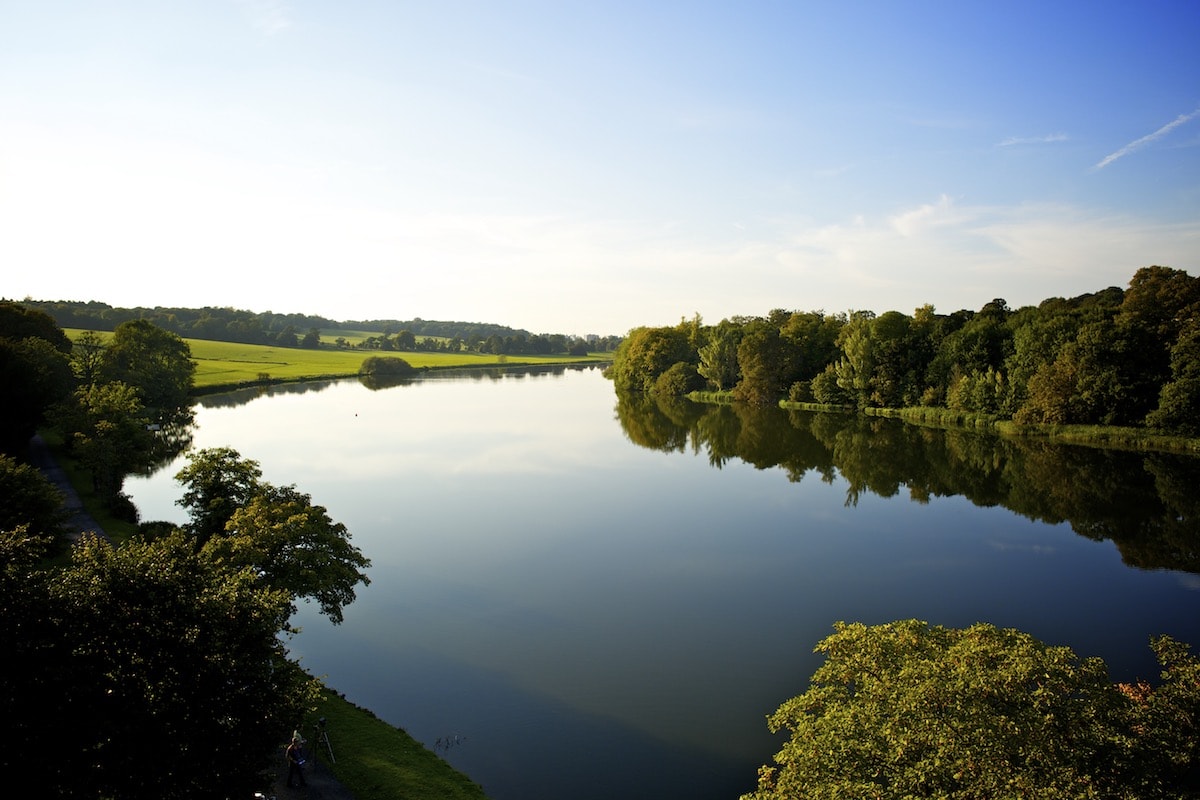 It's amazing how close you are to Luton Airport and the motorway, and yet it feels so remote. Views as uninterrupted as these are pretty rare these days!
My spa break at Luton Hoo Hotel, Golf & Spa was the perfect dose of relaxation before a busy week. It was lovely to take time out from emails, social media and tech and spend time catching up with one of my best friends too. I think it was just what we both needed!
A big thanks to Luton Hoo Hotel, Golf & Spa and Small Luxury Hotels Of The World for inviting me to visit. As always, all opinions are my own.