Considering booking L'Ecrin Du Val Claret in Tignes for your ski holiday? From more about the rooms, food quality and the spa in this detailed review.
As outlined in my Wanderlust Bambi post I wasn't a natural skier… but after a few days in ski school, I started to get the hang of it! Thankfully, when I wasn't on the slopes I had a cosy mountain hideaway to warm up in – the Mark Warner Hotel L'Ecrin in the village of Tignes Val Claret in the French Alps.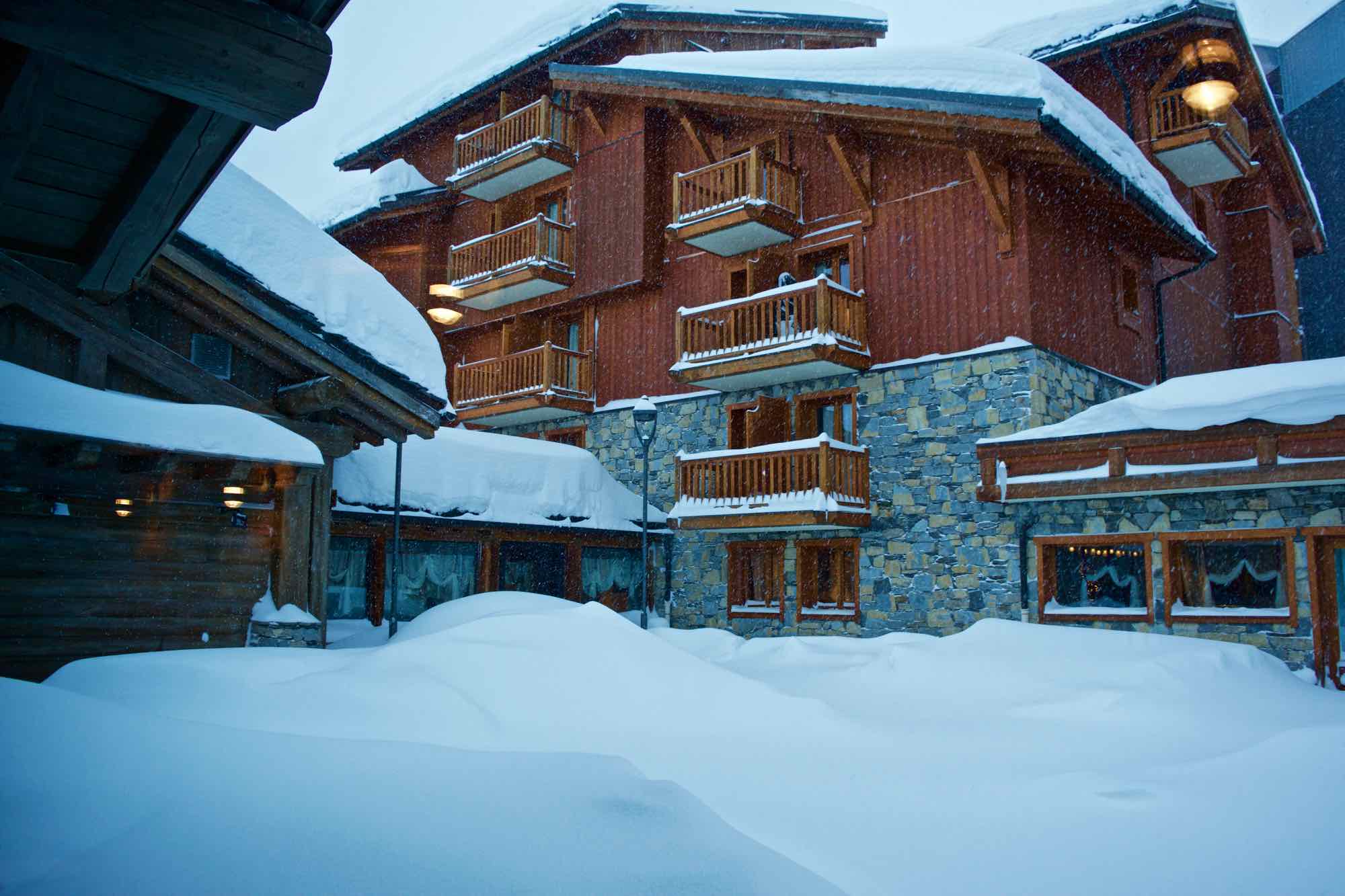 Covered in a snowy cotton-wool blanket, the chalet style hotel had a spacious reception area, a comfortable lounge with a fireplace, bar, restaurant, a luxurious spa, and 52 bedrooms.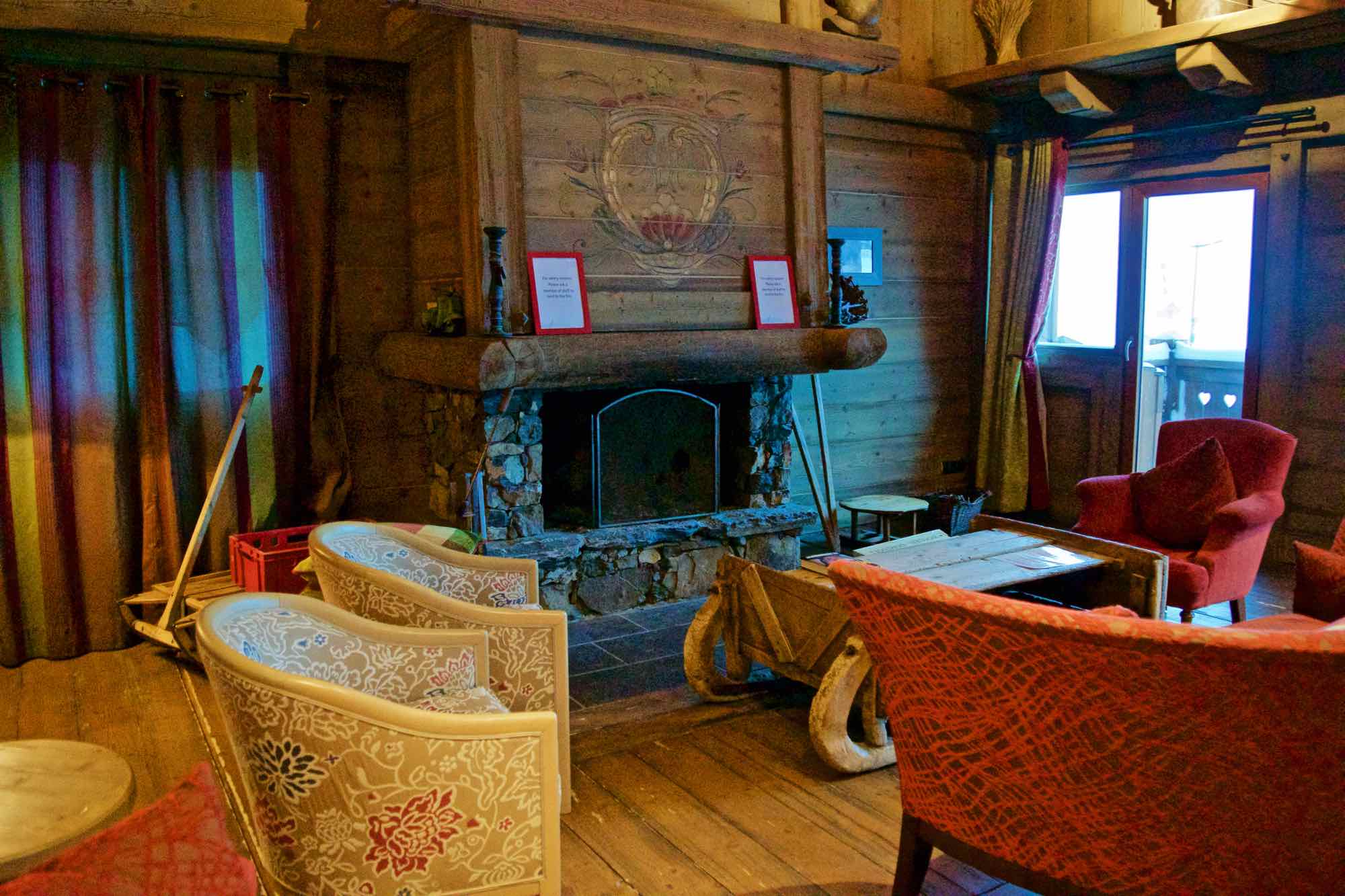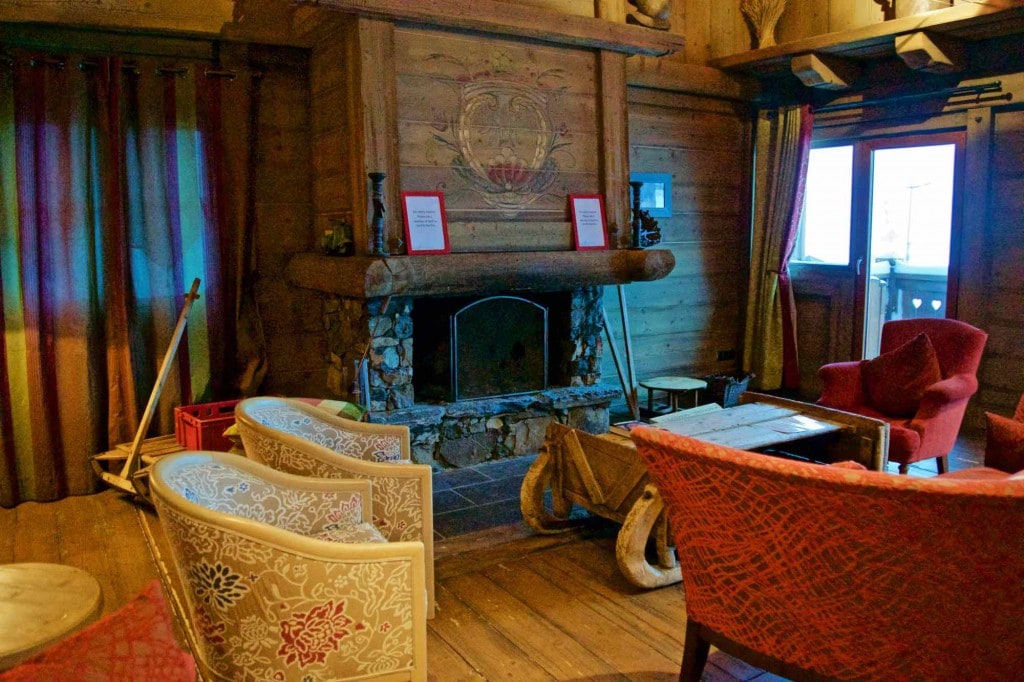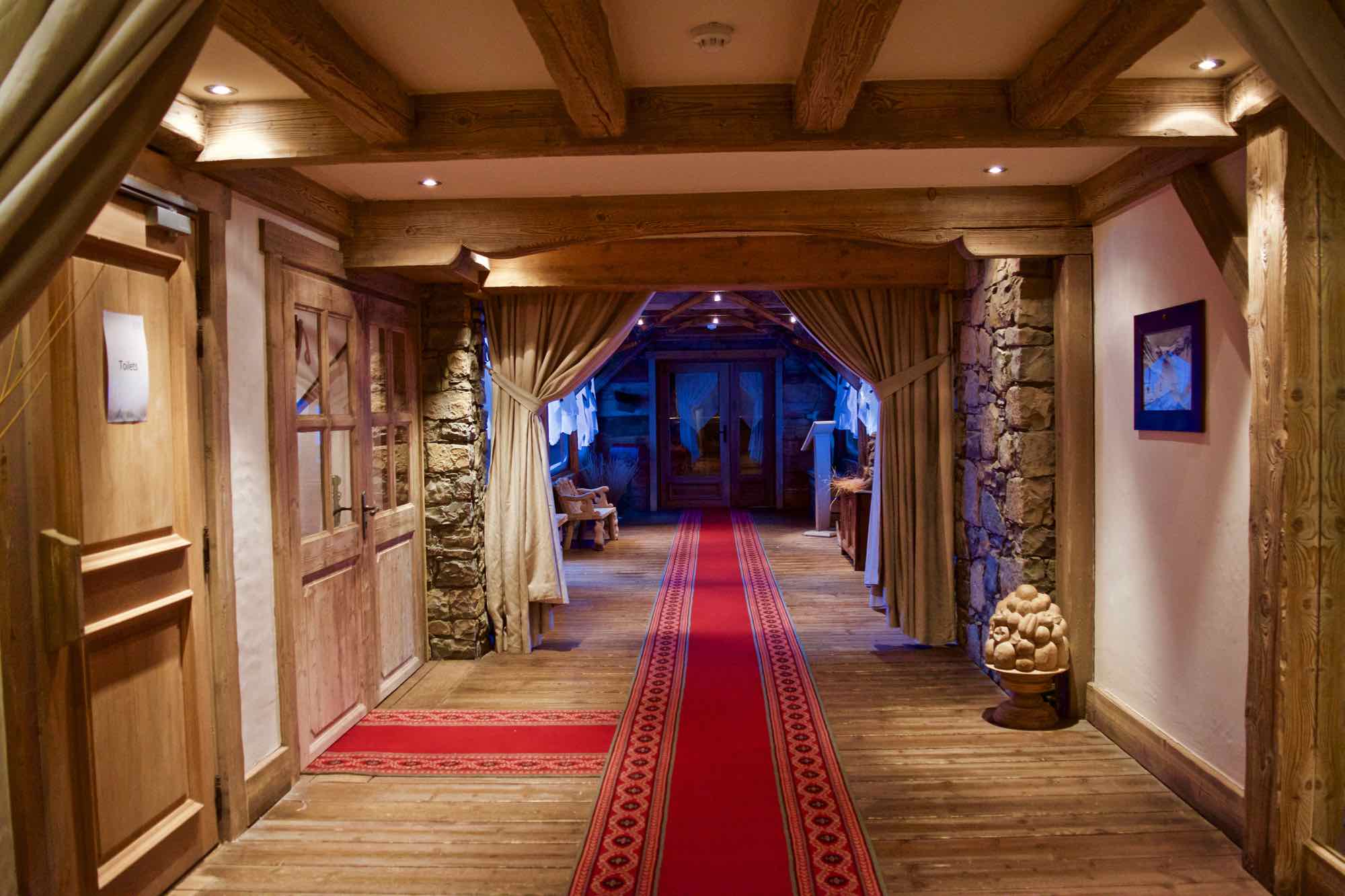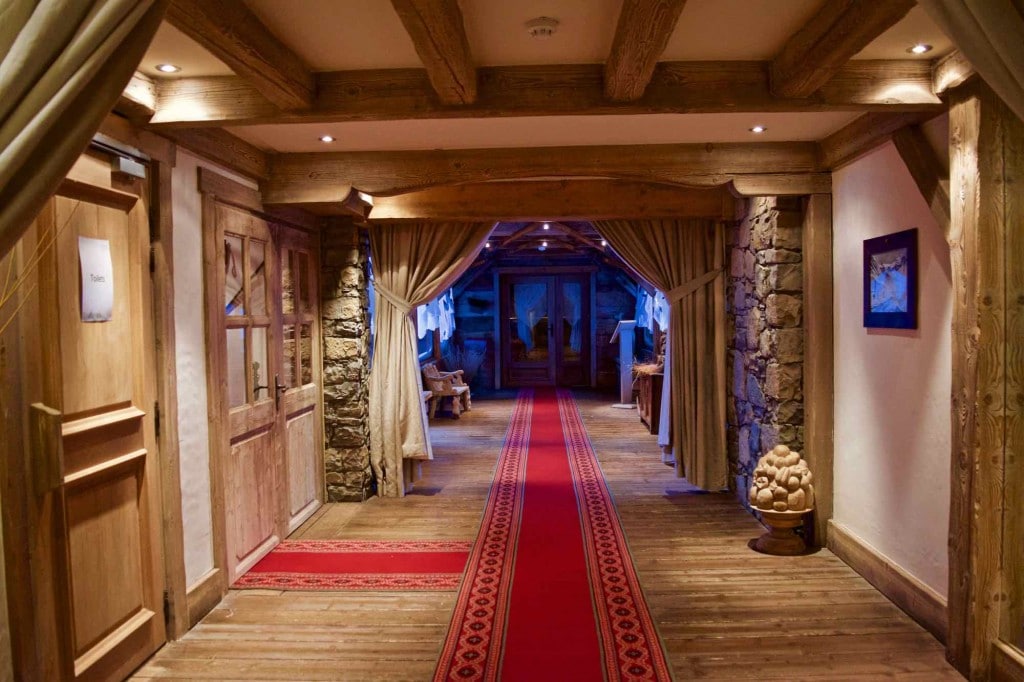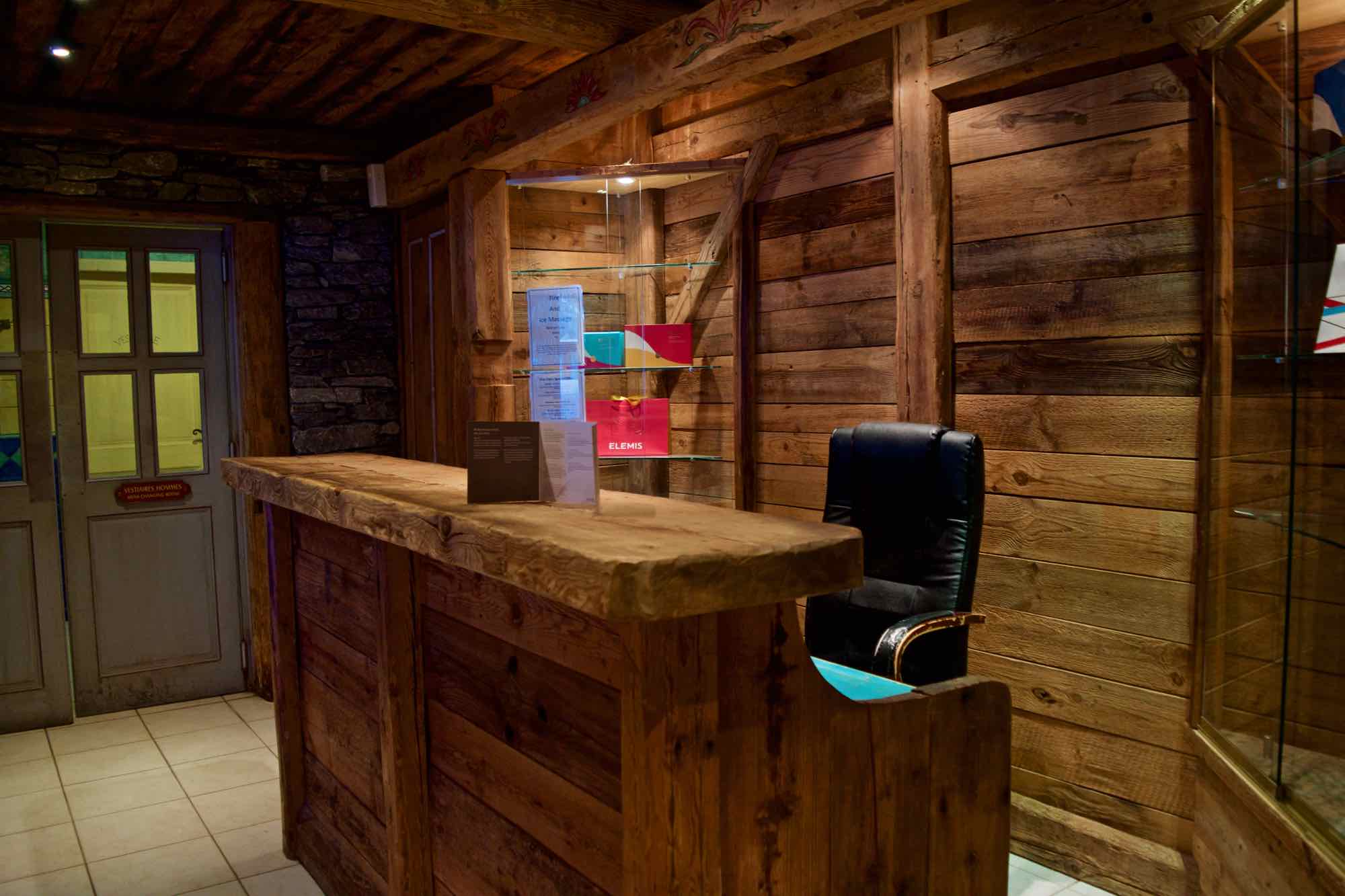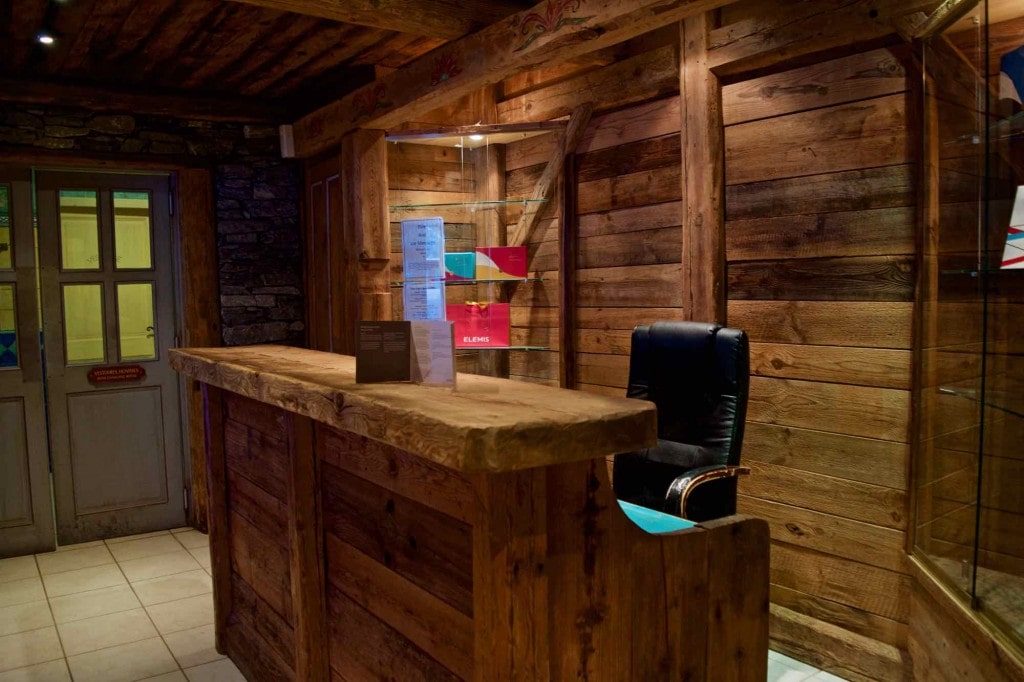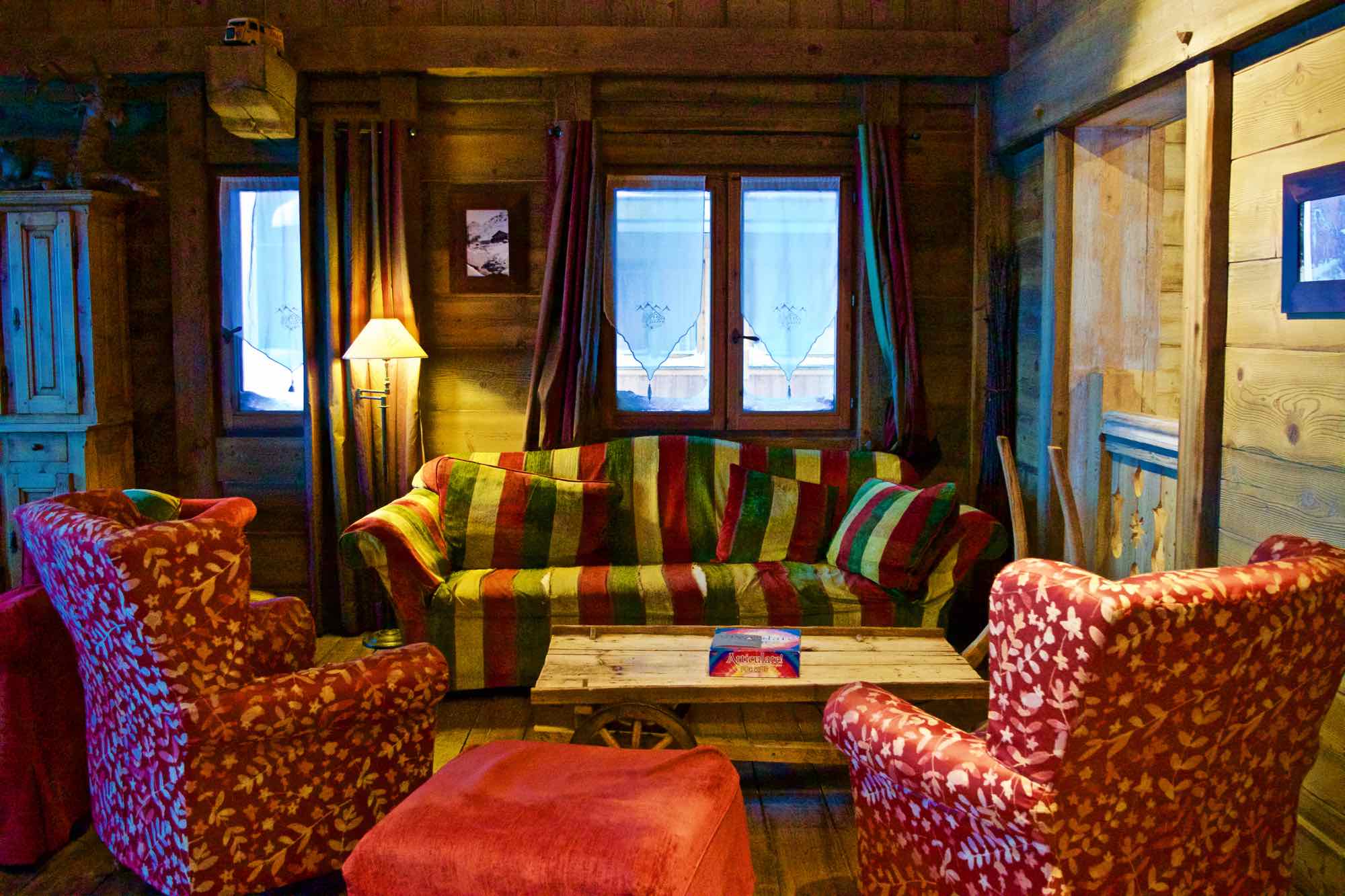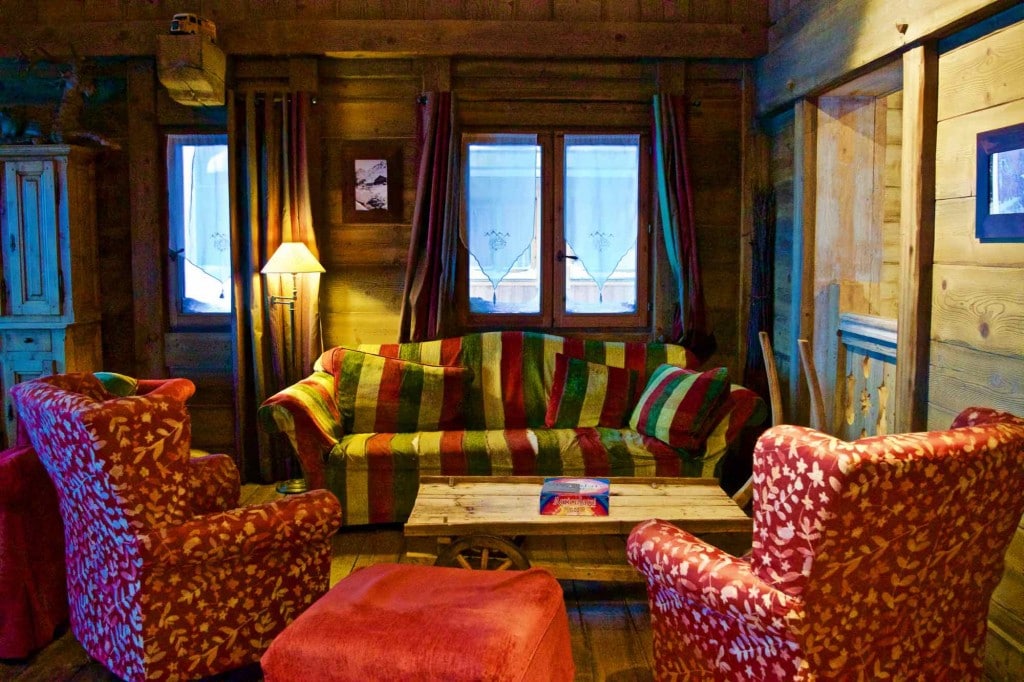 The Mark Warner experience is all about warm service, comfort and convenience. Over the course of a few days I got to know the hotel staff – from the front desk team to the spa girls and the barmen. Everyone was friendly, full of info and brought a really lovely social vibe to the hotel. For families, they offer childcare – a great option when the grown ups fancy a day on the slopes.
Rooms were charming. I loved the cutout work on the cupboards and the red, blue and yellow theme, which continued through to the bathroom. The bathroom was very clean with cute, colourful tiles. There was a safe in the room and TV with plenty of channels including a few in English.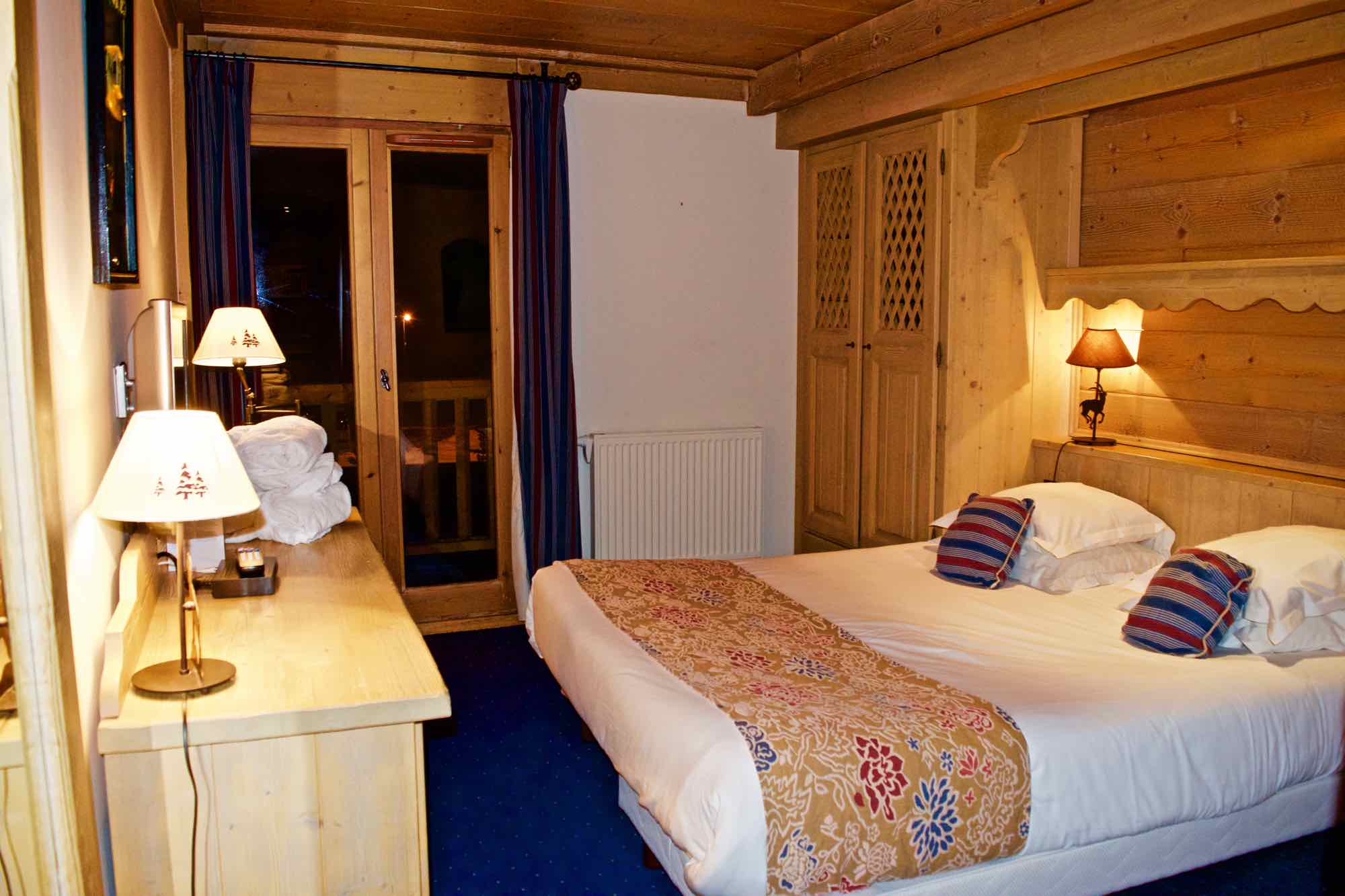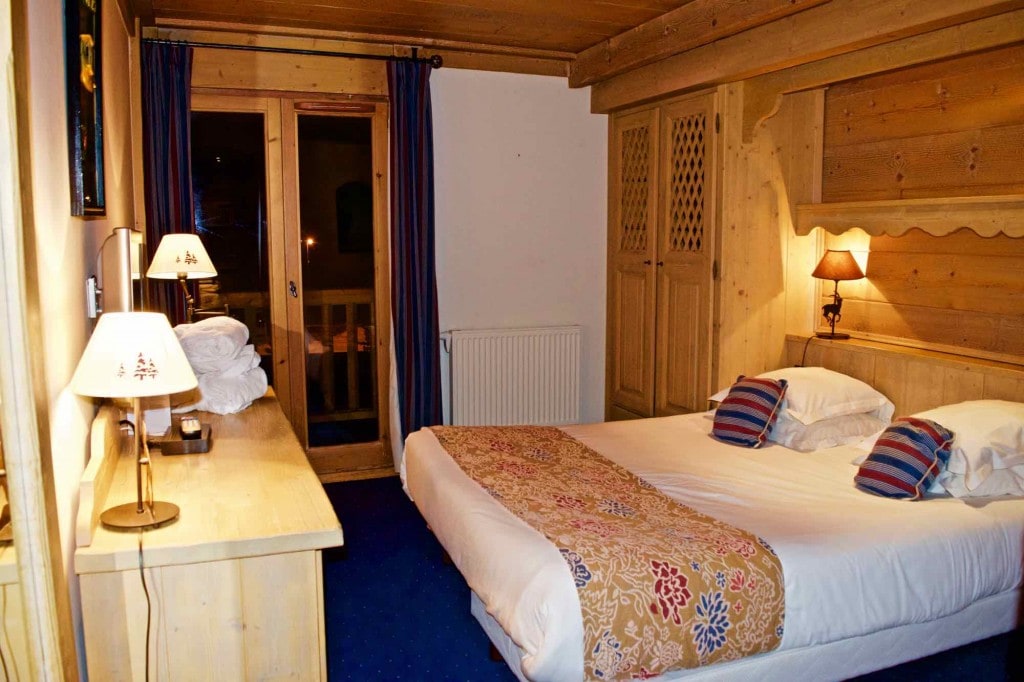 My room had a balcony looking out towards one of the main ski slopes… although it was barely visible due to the intense blizzards.
One of my favourite parts of the hotel was the stunning spa. Many of the hotel's competitors don't have a full pool/spa area, so this really is a major selling point. It was a great place to unwind after a strenuous morning on the slopes! The pool and jacuzzis were split into areas, each with different strength jets to massage any aches and pains away. I loved lazing in the warm water while looking out at the snowy landscape! There were also several saunas and steam rooms.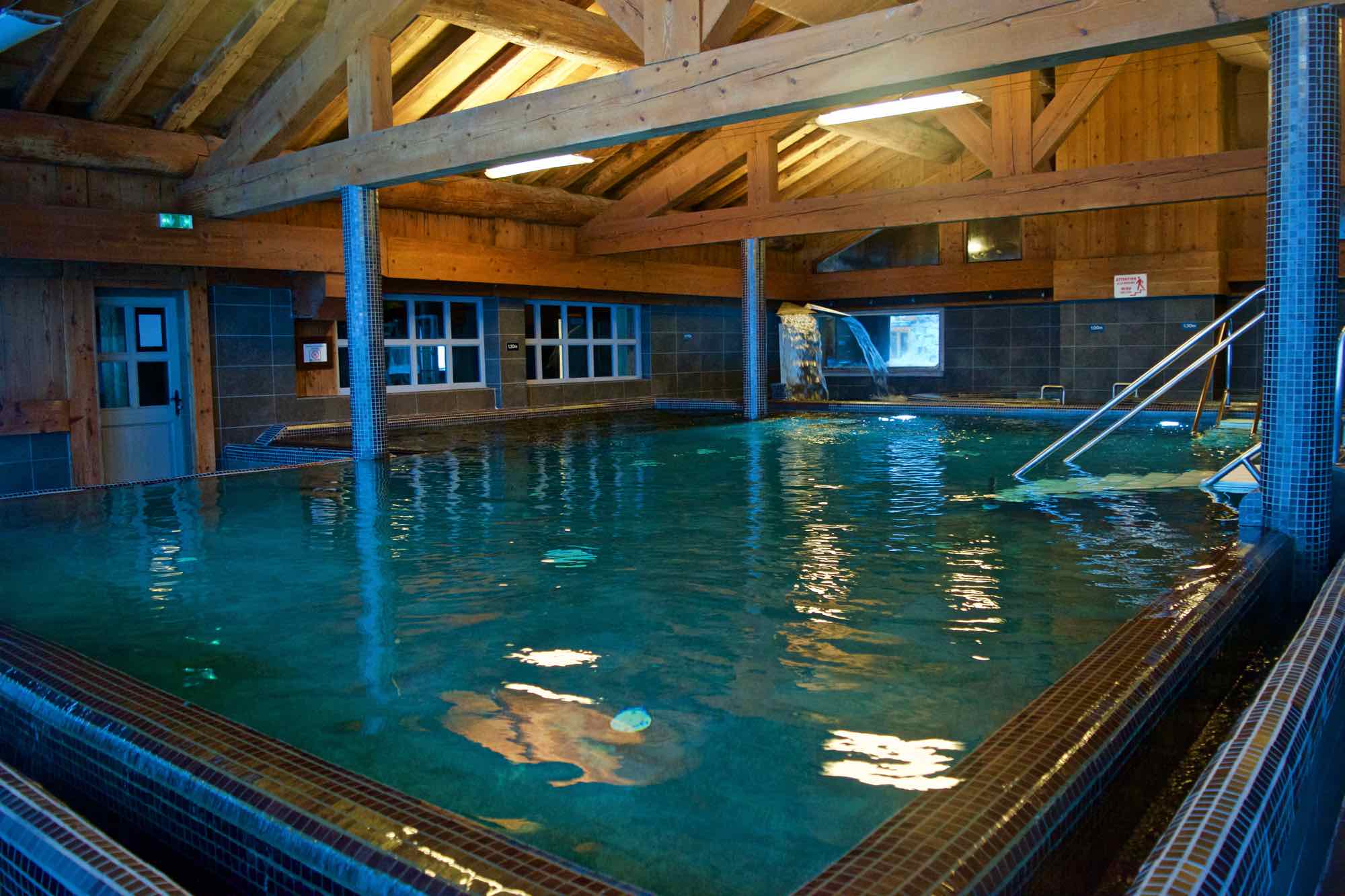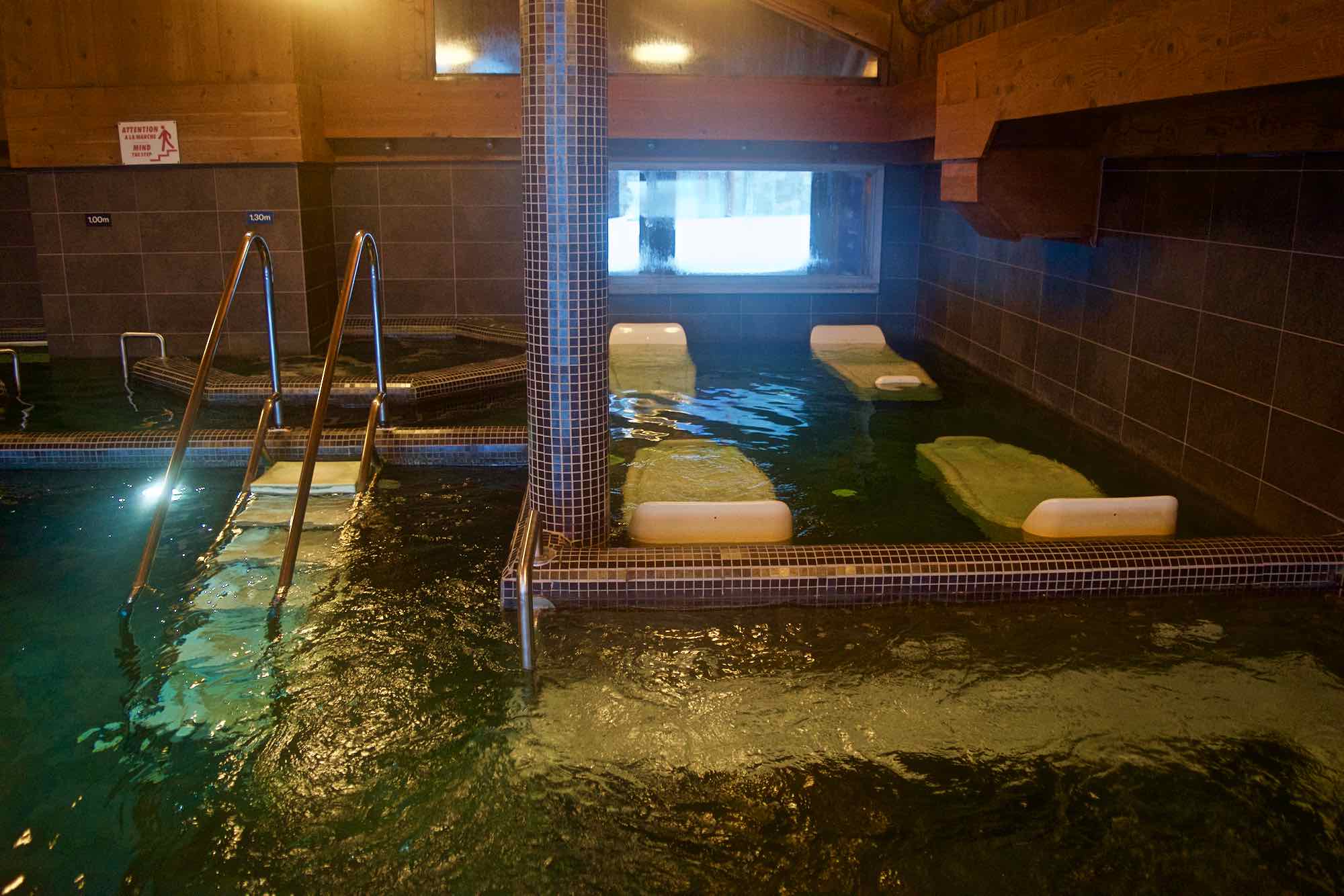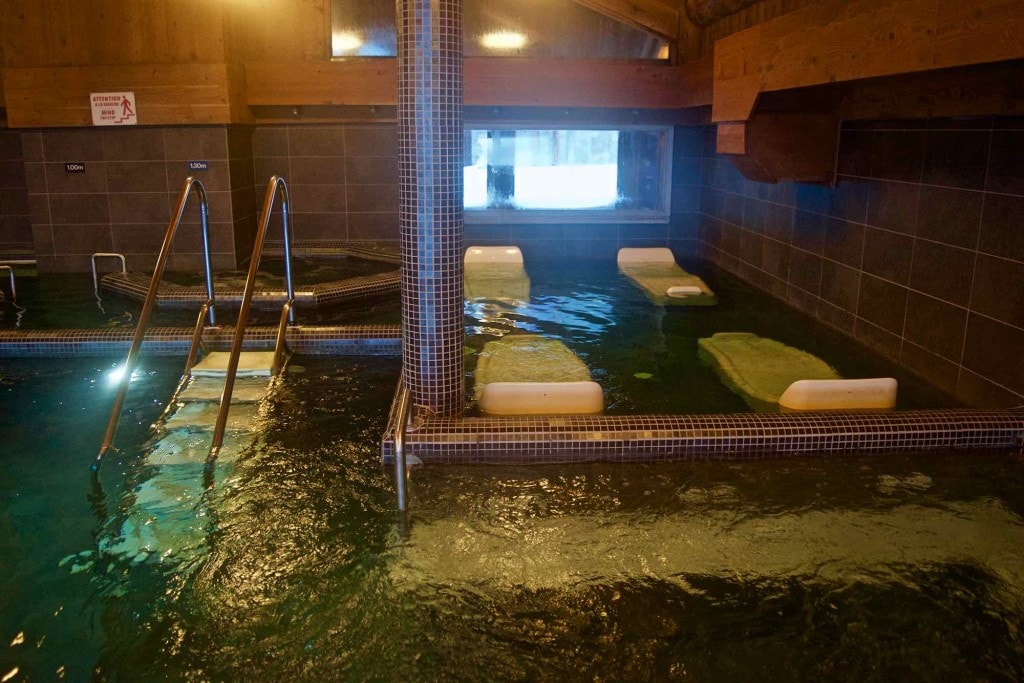 As mentioned in my post about learning to ski, food was one of the high points of my trip. With breakfast, afternoon tea and a three course evening meal (with wine) all part of the Mark Warner experience it was impossible to go hungry.
Breakfast was a standard buffet with everything from scrambled egg and sausages, to yoghurt and granola. Afternoon tea featured cakes, meringues, pastries, and tasty soups. Mmm!
At dinner there were several gourmet options to choose from. During my stay I enjoyed a goats cheese tart with beetroot, a duck and crunchy vegetable Asian noodle salad and a generous chorizo bruschetta.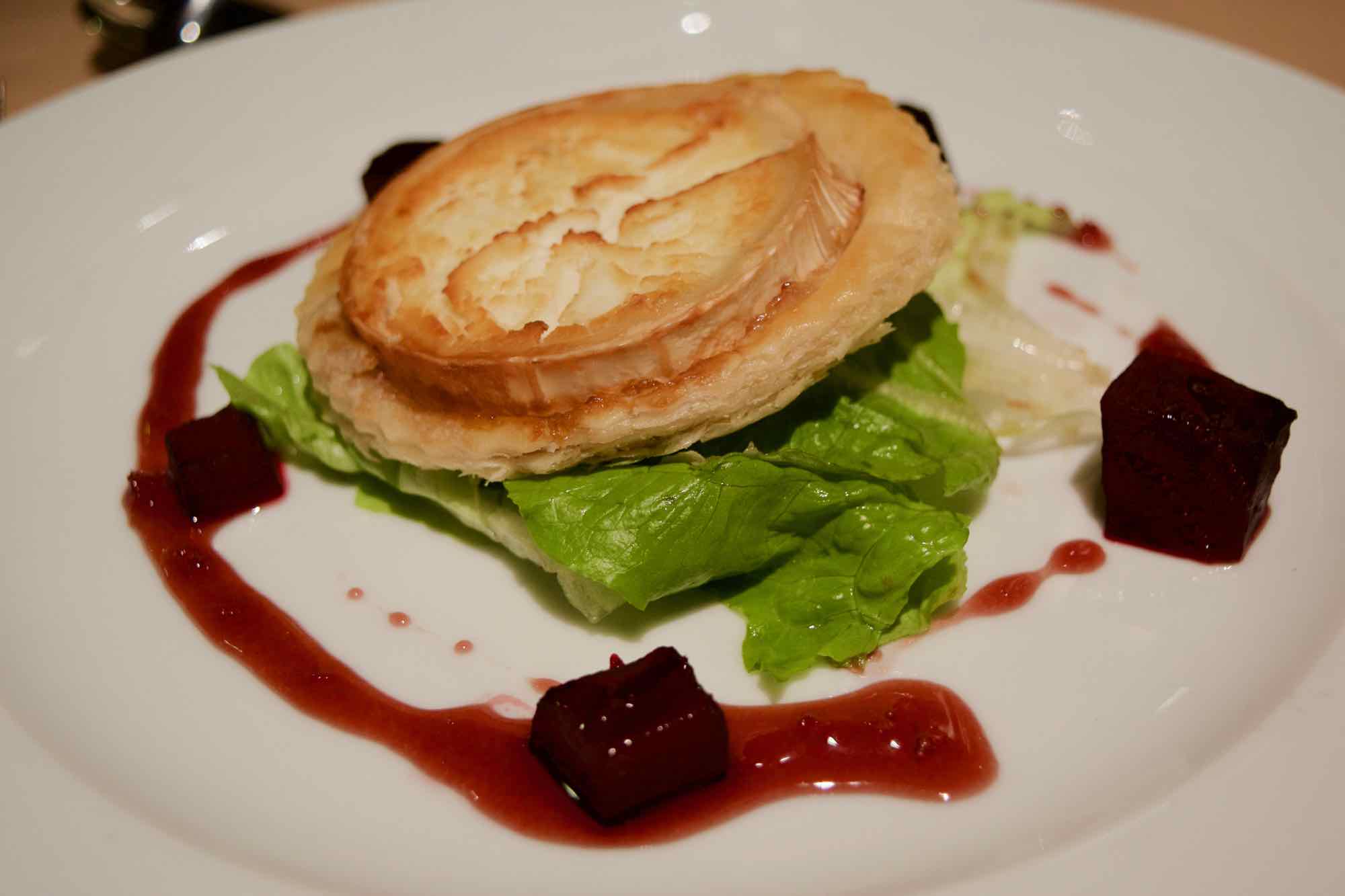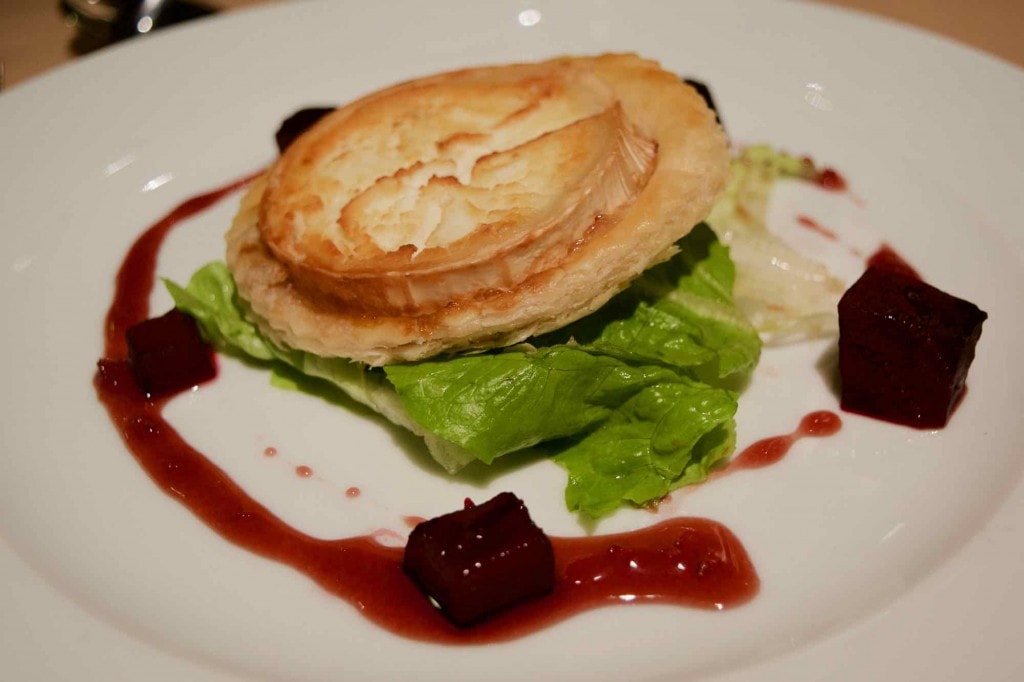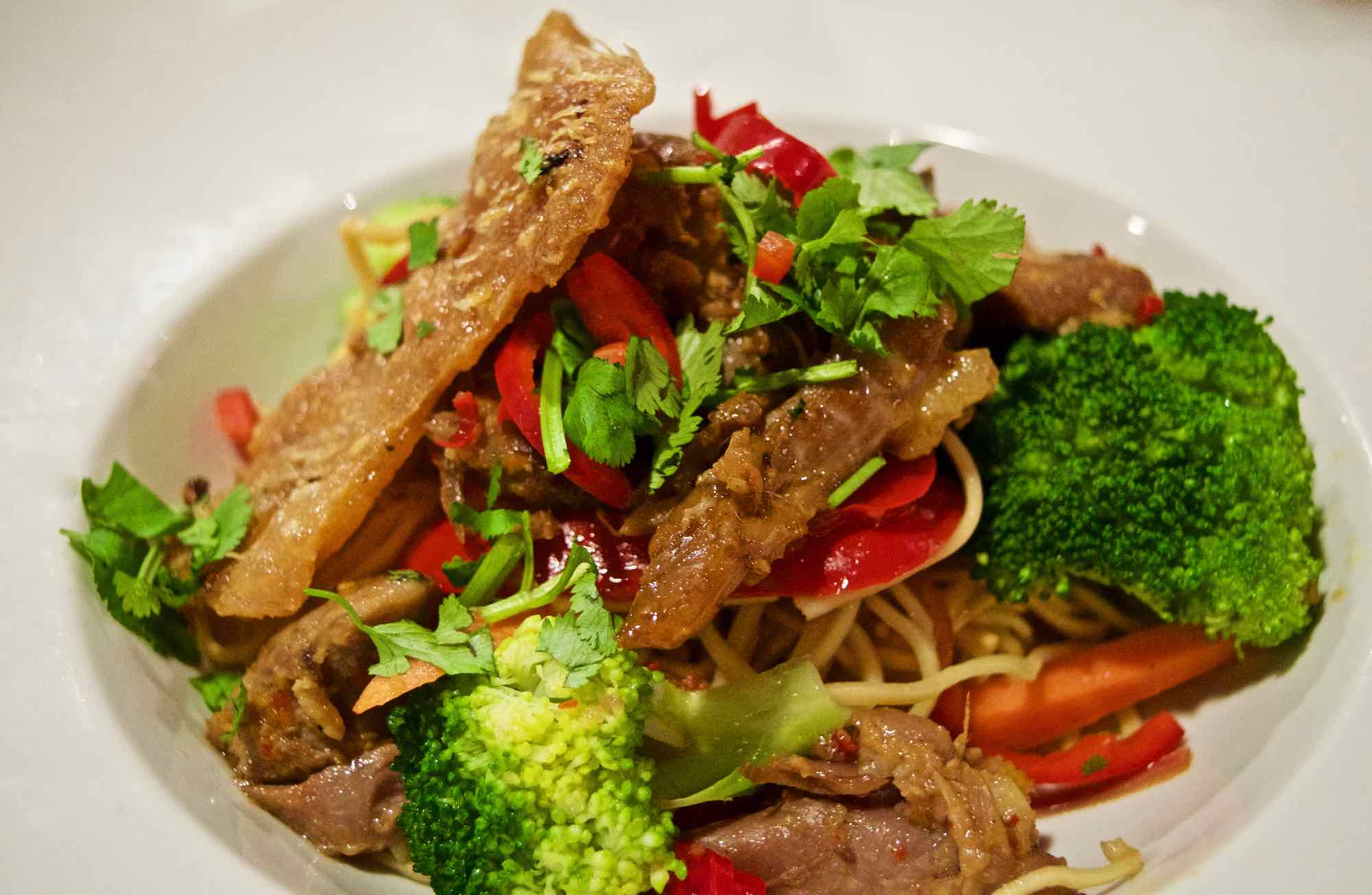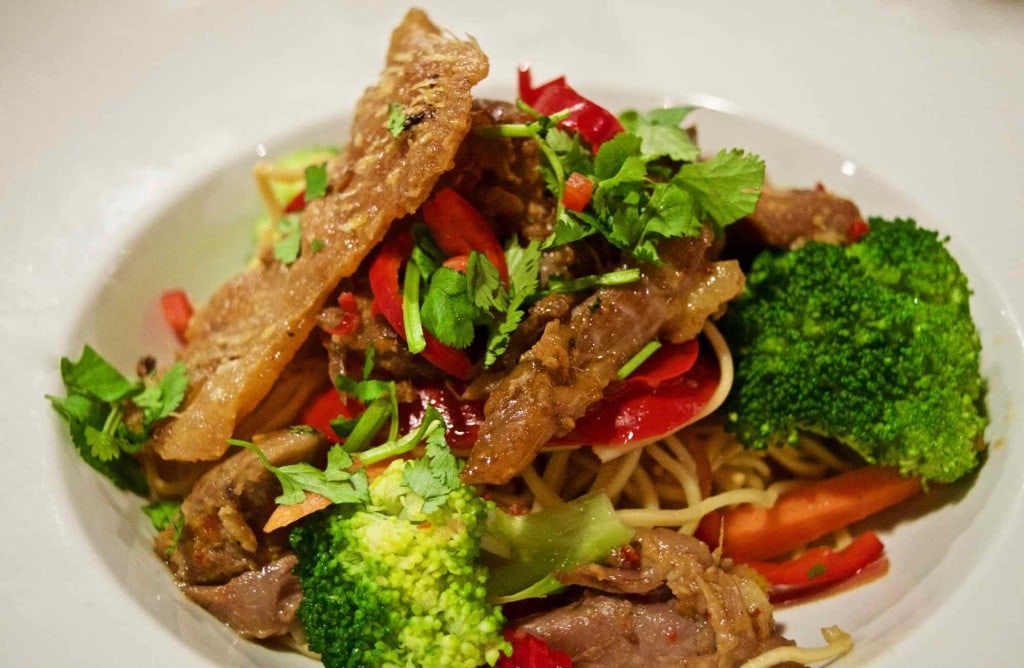 One of the highlights of the week came in the form of a salted caramel brownie. It was too good to share! That brownie alone is a reason to return to Hotel L'Ecrin du Val Claret!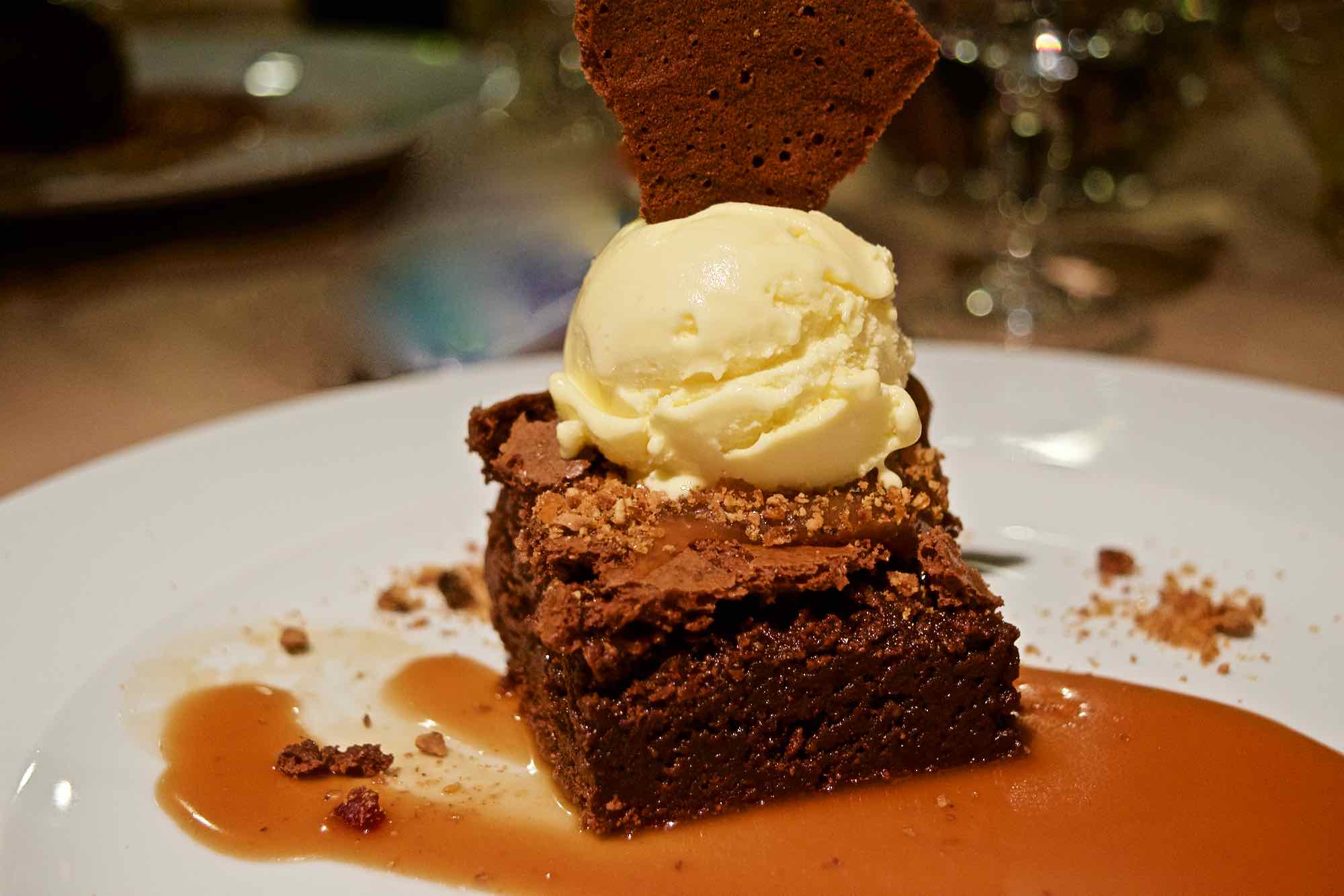 In the evenings there were a few organised activities, including a fun pub quiz. As there aren't lots of places to venture to at night (particularly if you have children) this is a great option. The quiz was fun, challenging and brought out our competitive spirit! The hotel also had a selction of games including Jenga, Articulate and good old fashioned dominoes.
As mentioned, one of the perks of booking a ski trip through Mark Warner is the fact that all the details are taken care of. They'll collect you from the airport, transport you in comfortable modern coaches to your resort, then sort ski hire, lift passes and lessons. For a beginner like me, this was exactly what I needed.
As well as fearing a few broken bones, I'd also assumed ski trips were out of my price range. However, a week at this hotel works out at around £500 per person including flights, transfers, accommodation, breakfast, afternoon tea and dinner with wine. With the addition of ski hire and lift passes you'd be looking to spend around £700 – similar to a half-board summer holiday.
Hotel L'Ecrin du Val Claret was a comfortable place to call home for the three days I was in Tignes, and I'd happily return – especially if they'll bake me some more salted caramel brownies!
Thanks to Mark Warner for inviting me to experience their ski holiday in Tignes. As always, opinions are my own.