One of the top restaurants in London, It's time to review lunch at Gordon Ramsay's Maze Restaurant in Grosvenor Square.
From Petrus in Knightsbridge and Plane Food in Heathrow Airport, to restaurants in Vegas and Singapore, Gordon Ramsay's empire has risen to 30 restaurants across the globe. They've been awarded a handful of Michelin stars, and are a must-visit for many foodies.
I was excited to return to one of my favourites – Maze Restaurant in Grosvenor Square. It's a glamorous, gourmet restaurant in the heart of Mayfair with a varied menu of fine-dining dishes and sushi.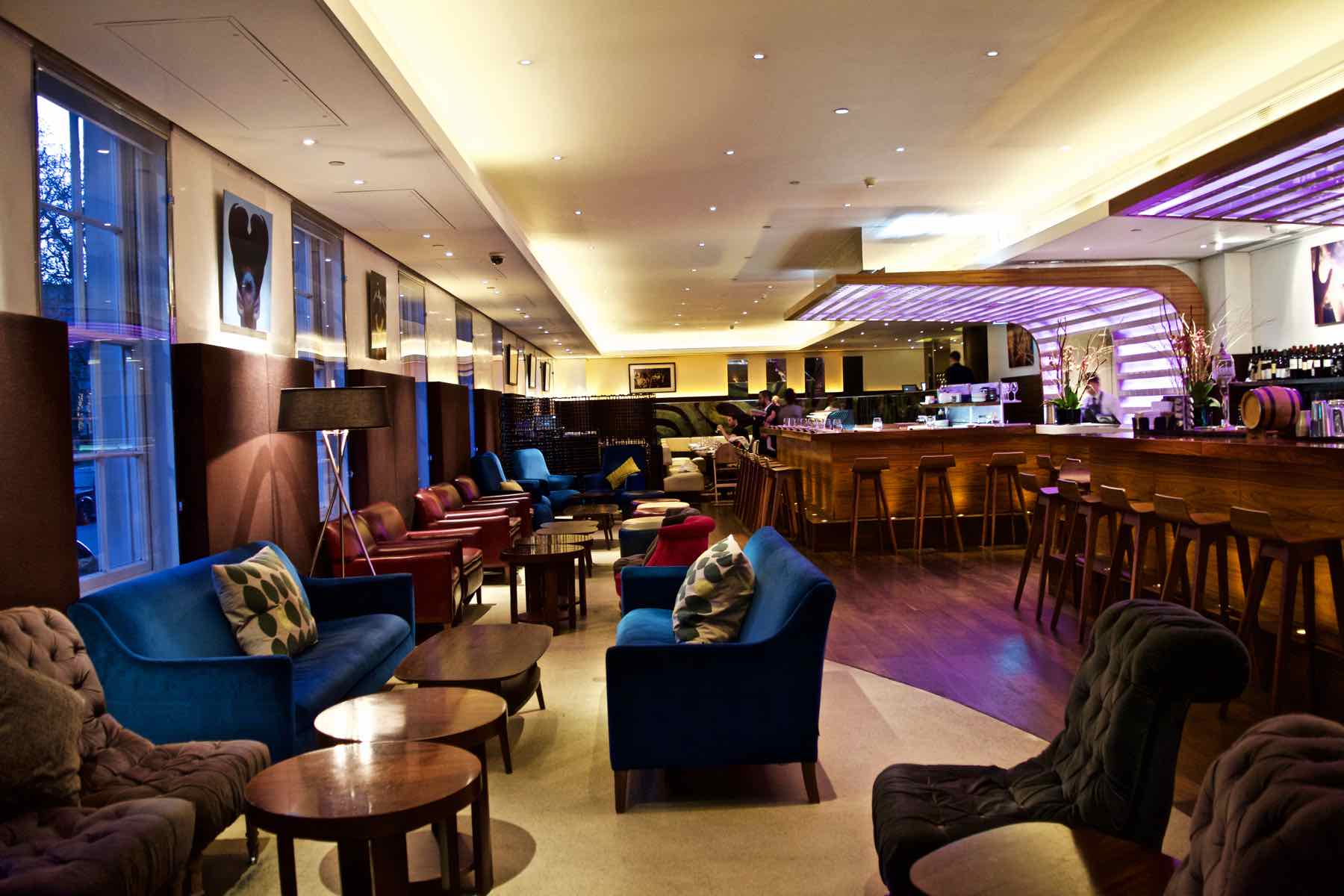 It was my mum's birthday and we were an awkward party of 5 that included not only a vegetarian, but a 10-month old baby. Yes, surprise – this sophisticated restaurant welcomes babies!
Maze London – Review
We started the afternoon in the relaxed bar area enjoying the bright sunshine while sipping on prosecco and indulging in scallop canapés. The seared scallops were sandwiched between thin lime slices, creating the flavour of a deconstructed ceviche.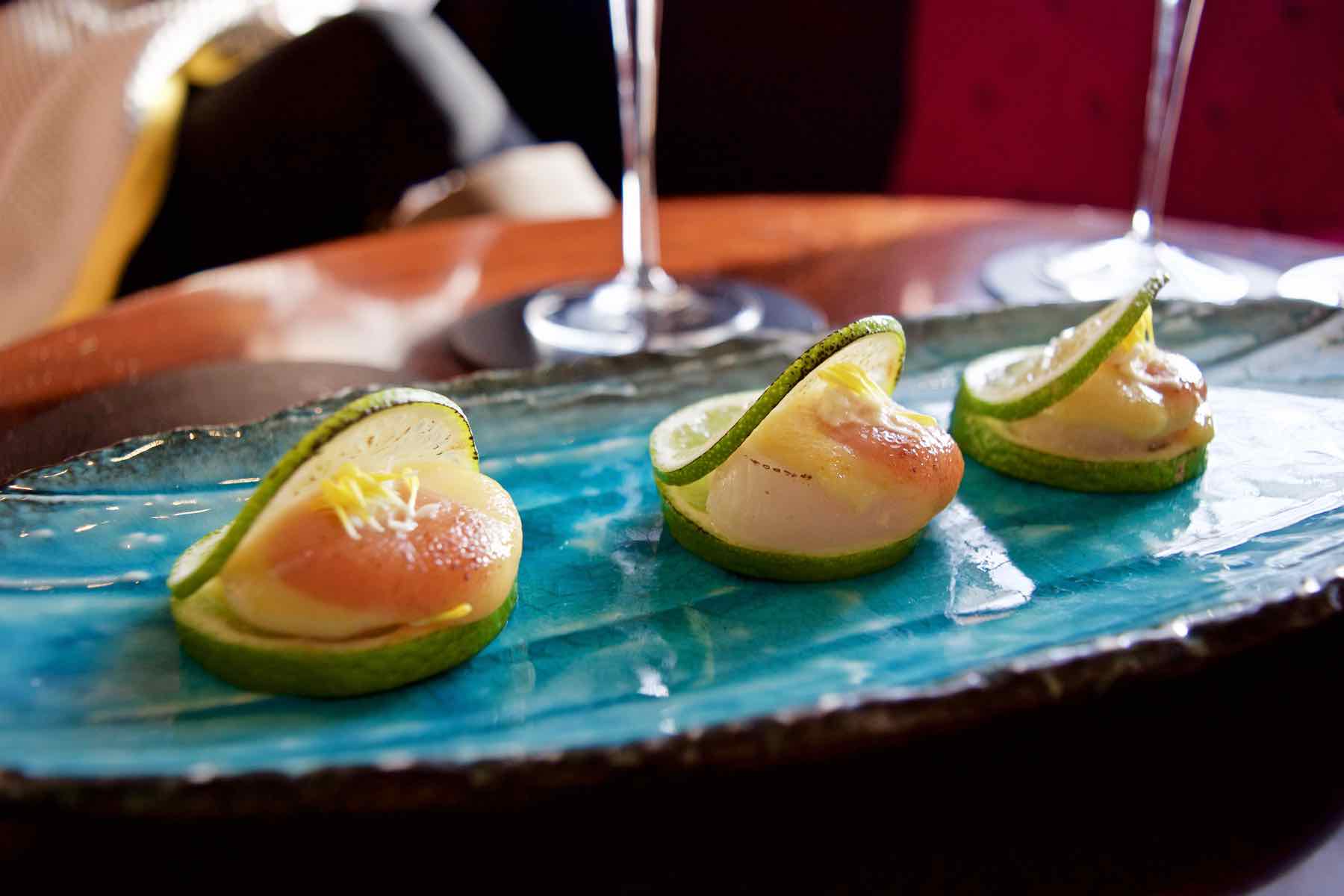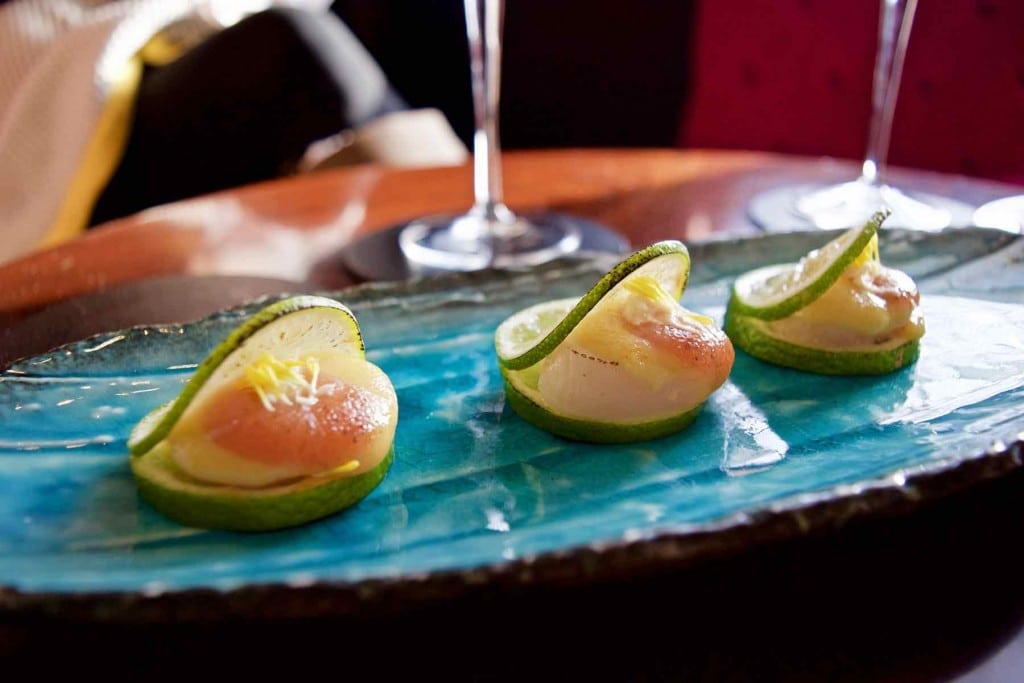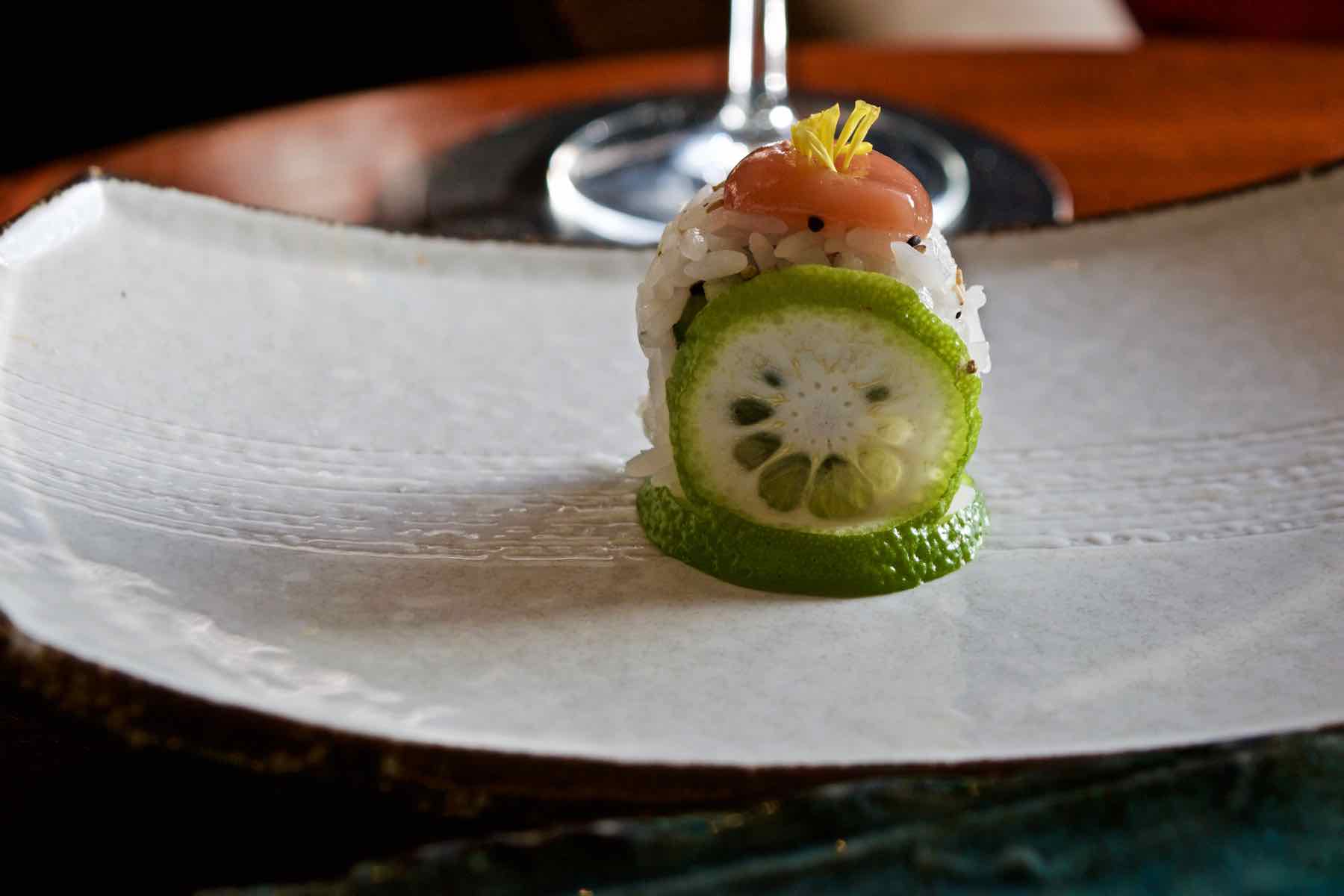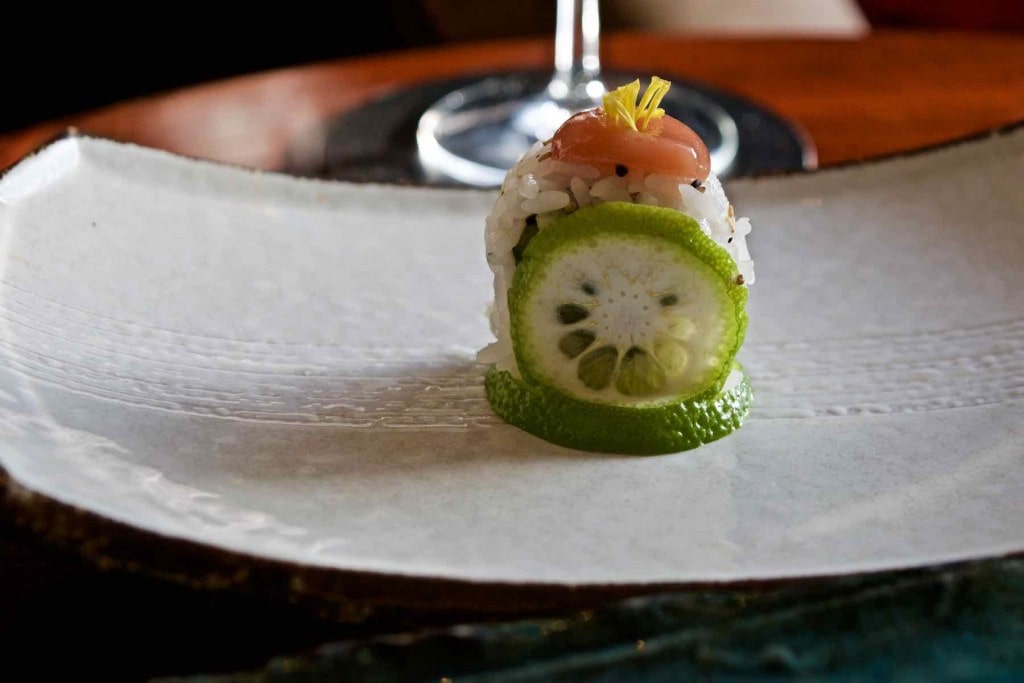 We were shown to our table and far from hiding us away, my baby niece was seated in a high chair at the head of the table, where she rose to the occasion and behaved impeccably for the full three hours we were there.
Looking after us was immaculately dressed assistant restaurant manager Francesco. He was charming, friendly and knowledgeable, describing the ingredients of each dish and allowing us to enjoy the meal at our own pace.
Lunch At Maze Restaurant, London
Maze Restaurant has a lovely (but pricey) a la carte menu. However, for just £35 you can follow an impressive set menu (as we did). From a list of 11 dishes (9 savoury, 2 sweet) you select 4. After an overindulgent Christmas, we all opted for 4 savoury, no sweet. Little did we know, we'd still get our fix of sugar later on!
At Maze you order wine on an iPad, and our patient sommelier was very helpful, guiding us through the less expensive end of the lists. He described (with uncanny accuracy if the wine we chose is anything to go by!) what each would taste like. Preparing for my upcoming trip to Chile, we decided to try the Leyda Chilean Riesling, which was interesting, subtle and complemented the food well.
First dishes to arrive were two unadvertised amuse bouches – a bowl of velvety roasted pumpkin puree topped with chia seeds and mizuna mayo, served with a squid ink and seaweed crisp, followed by small rectangles of smoked eel, dotted with an intense lemon puree. Any qualms we had that this would be a meal of children's portions were promptly dispelled.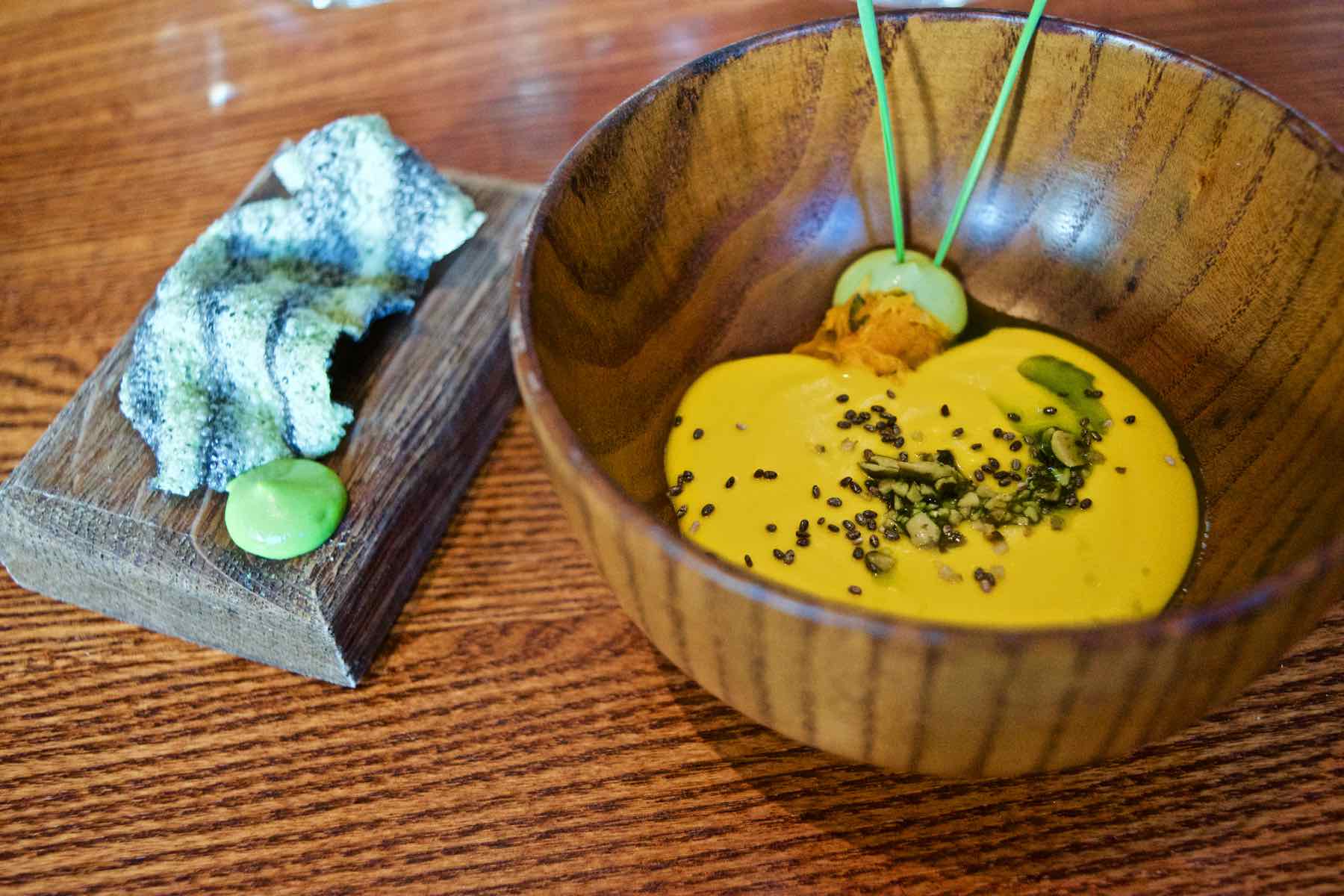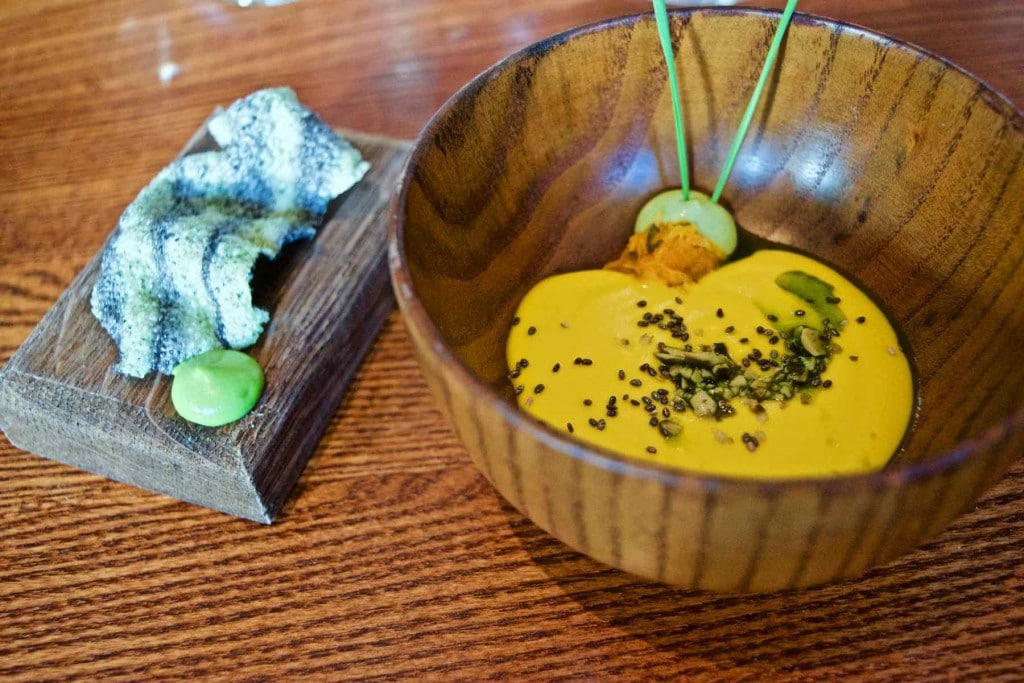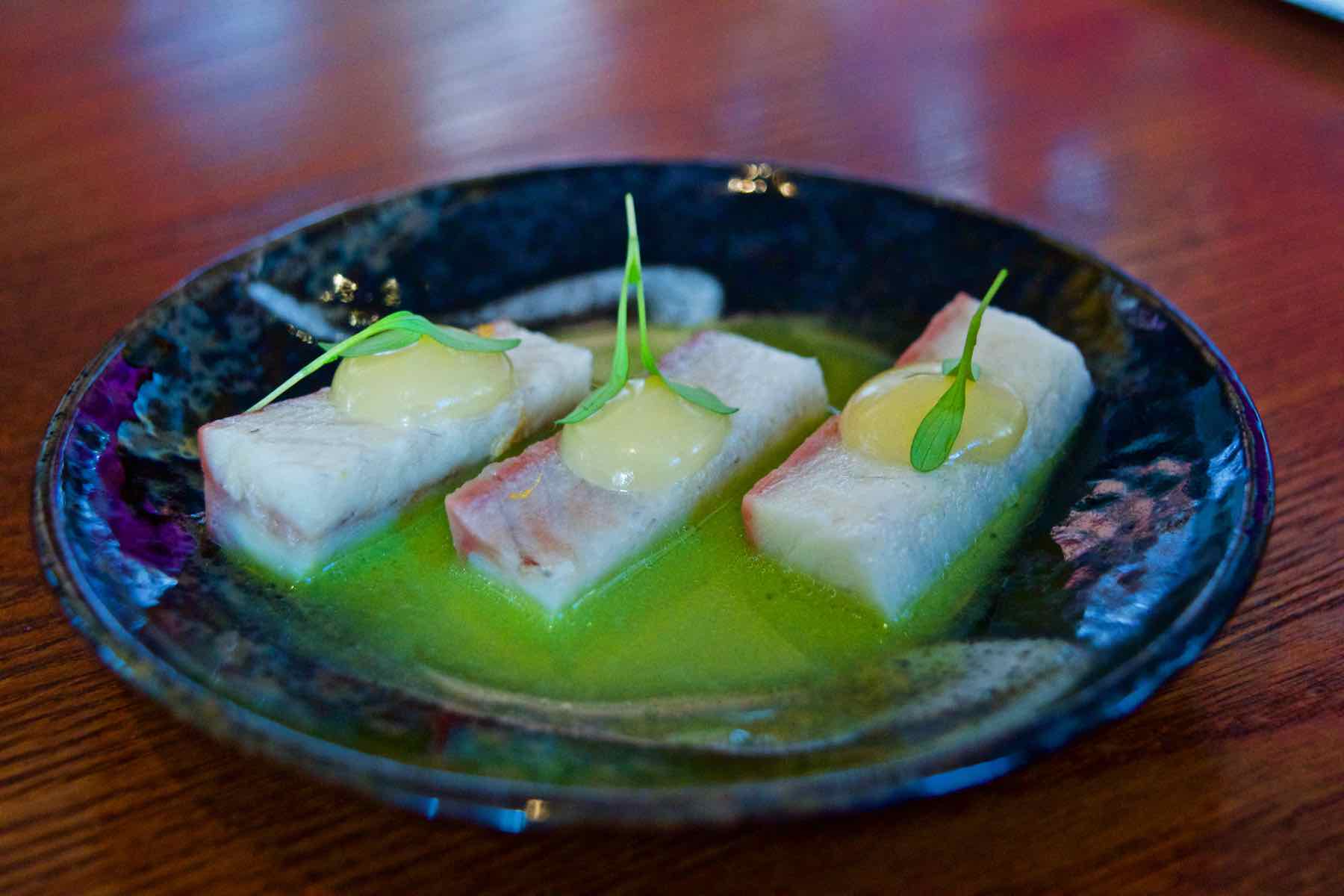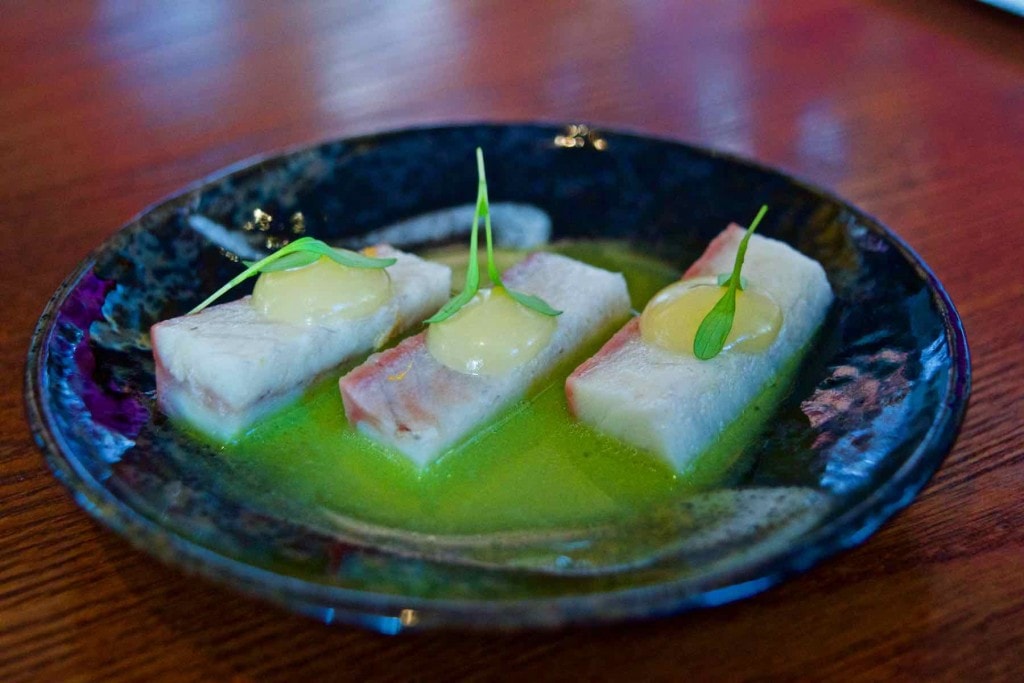 Every dish was in some way a small work of art, both visually and gastronomically. Highlights included a generous salad of king crab, apple and tobiko that beautifully balanced richness, acidity and saltiness…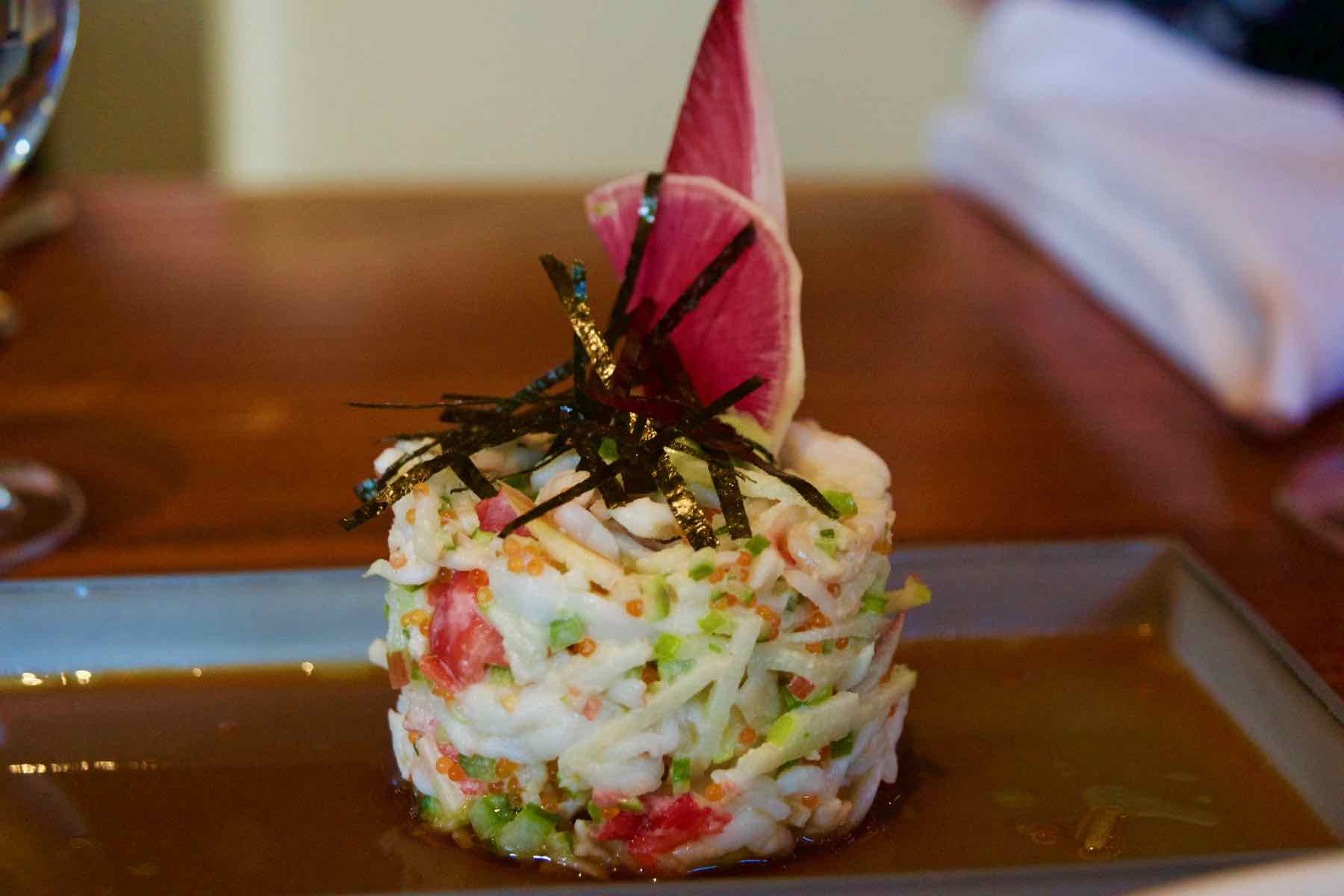 Chargrilled octopus with squid ink, lemon and micro coriander…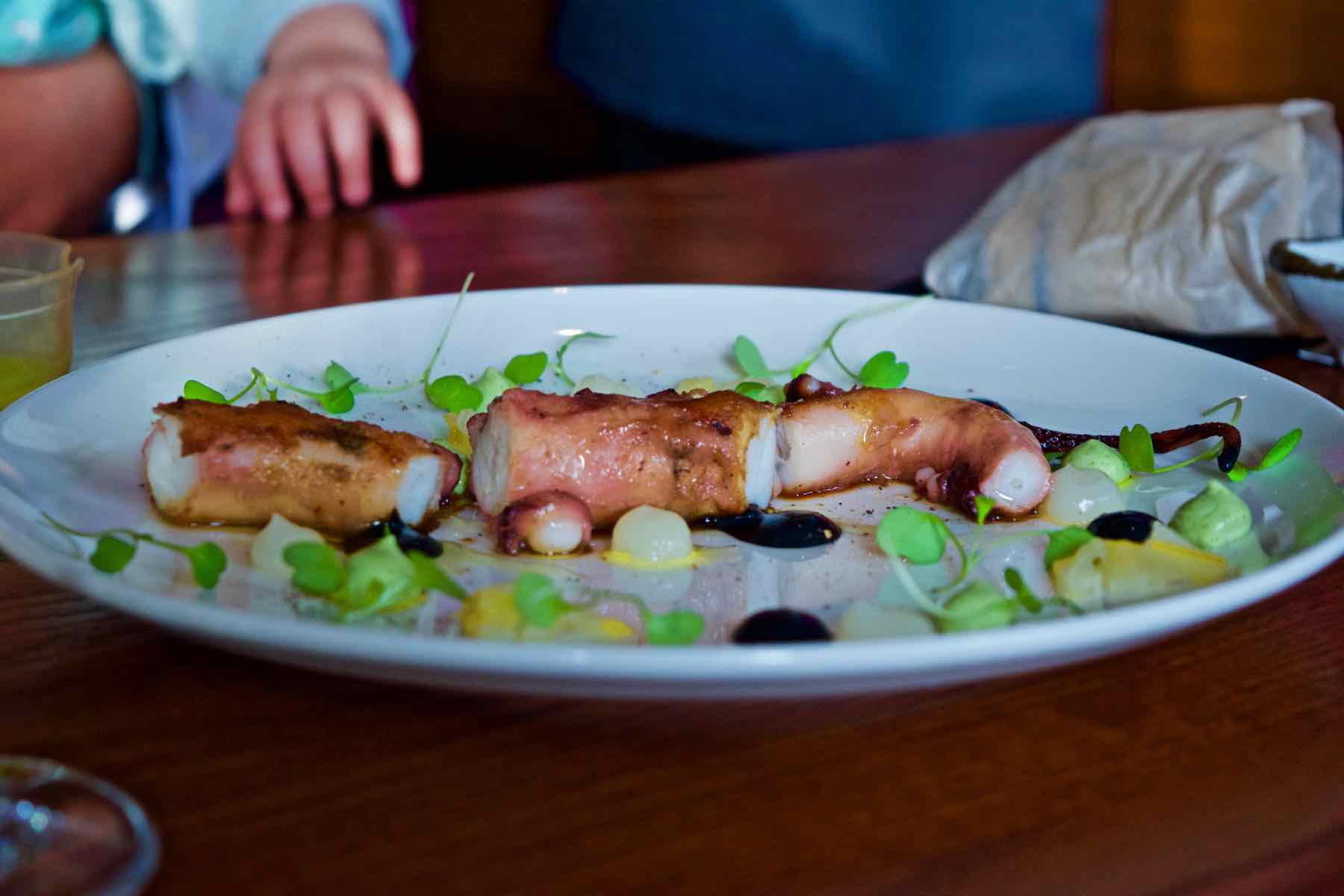 A risotto of baby artichokes and chanterelle mushrooms…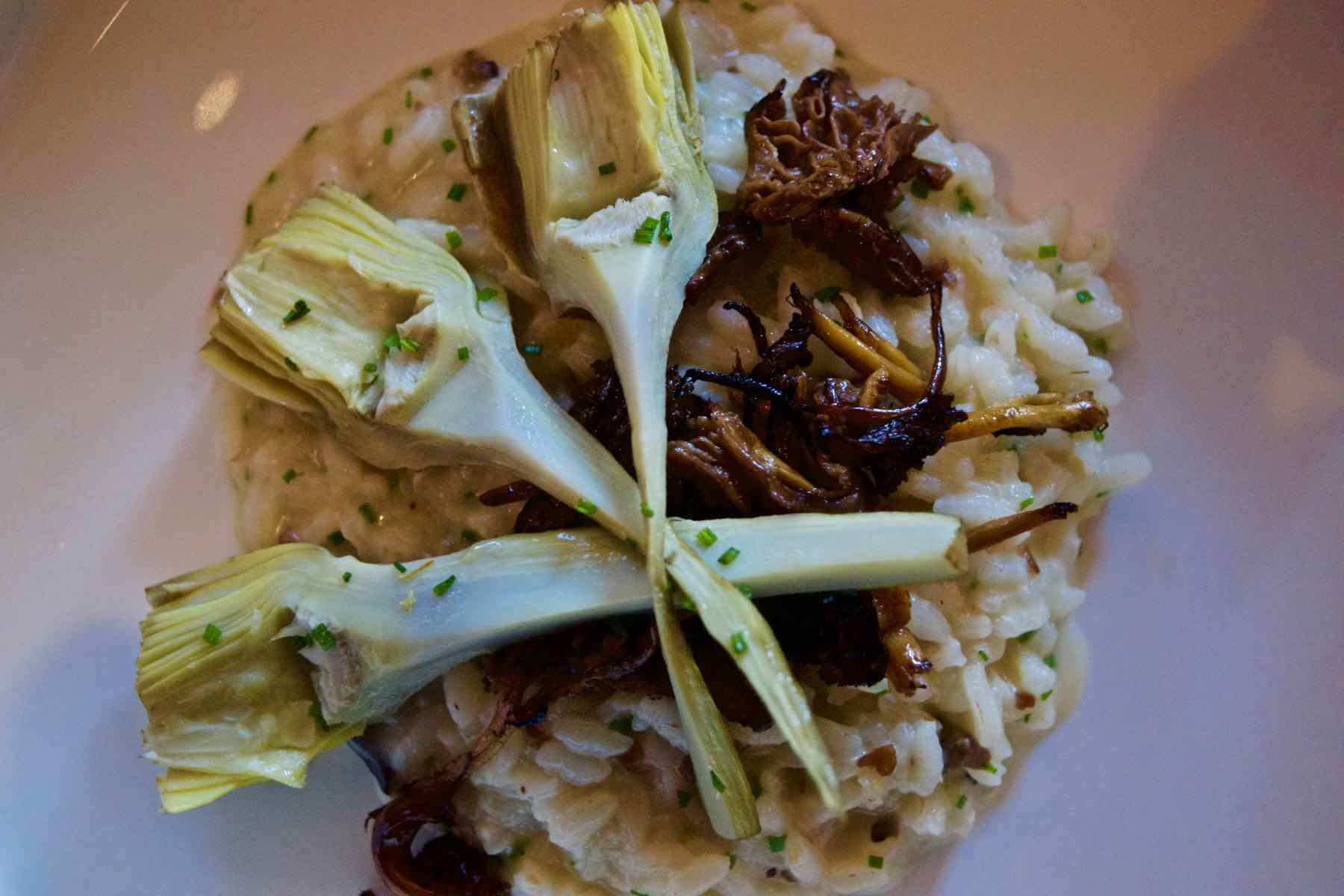 …And perfectly cooked roasted cod with garlic buttermilk.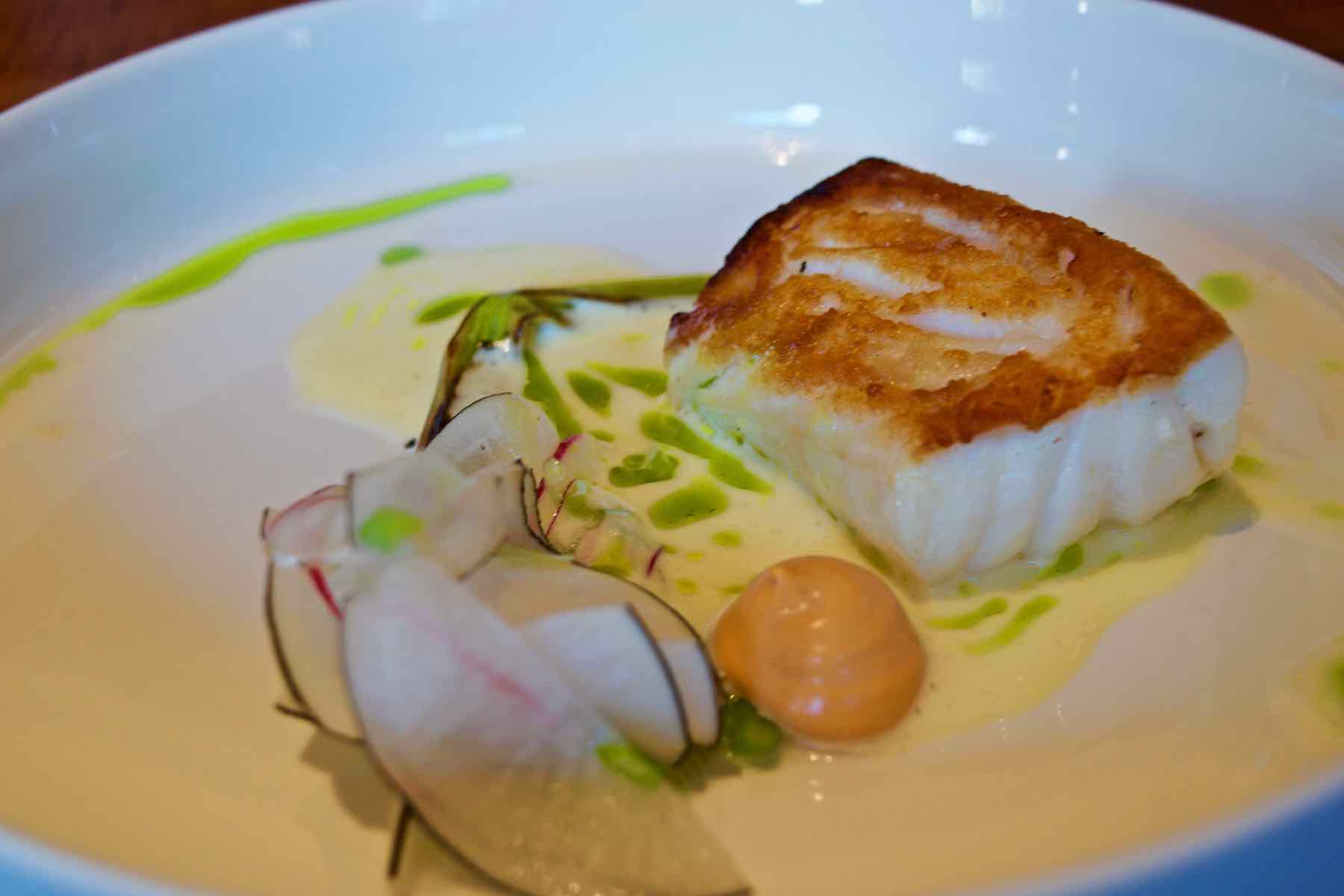 The vegetarian in our party was amazed at how delicious and creative the vegetarian sushi was (being used to rather basic cucumber and avocado rolls!).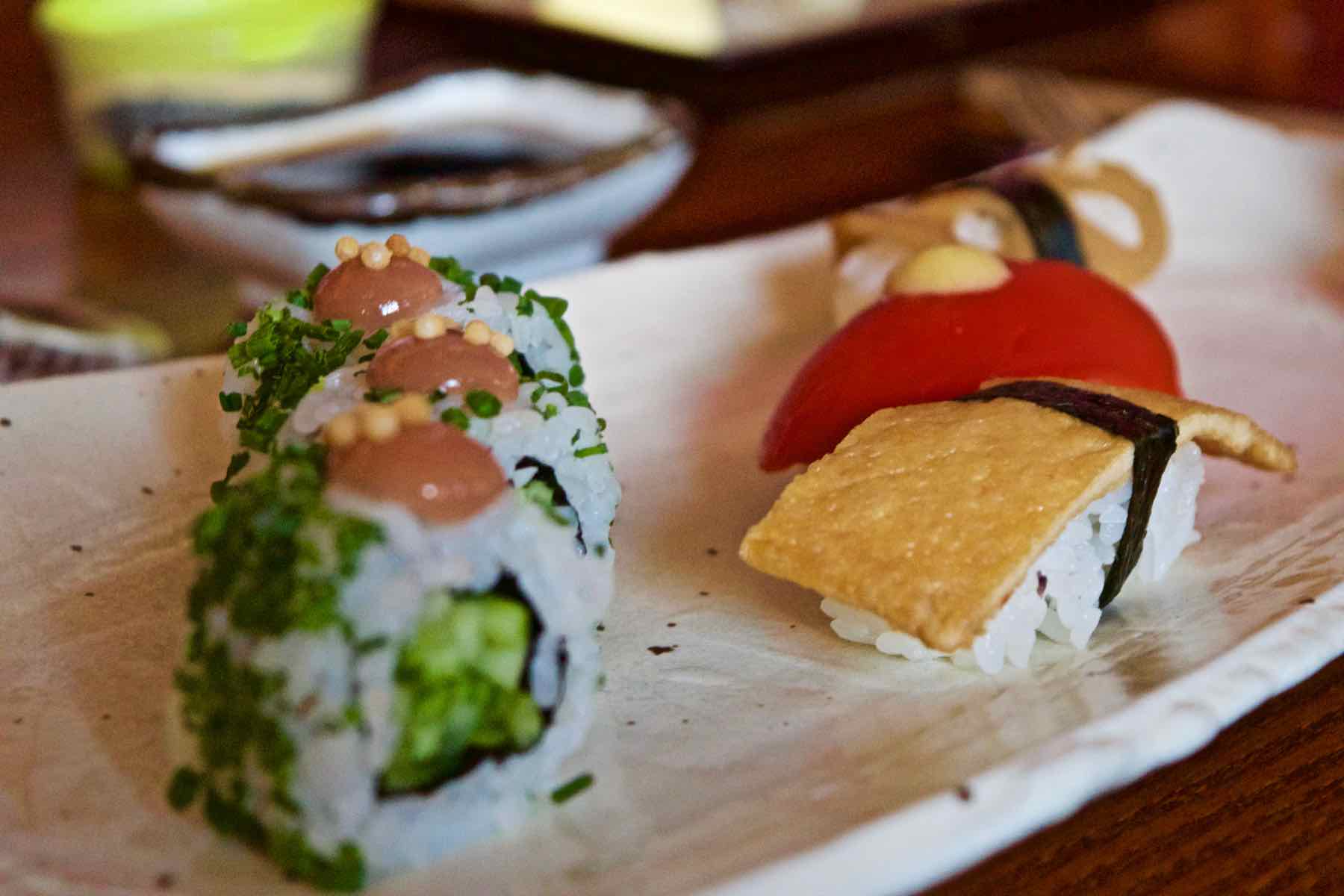 Portions of sushi were sizeable – in fact all of the dishes were larger than a starter and smaller than a main course, so 4 dishes was the perfect amount.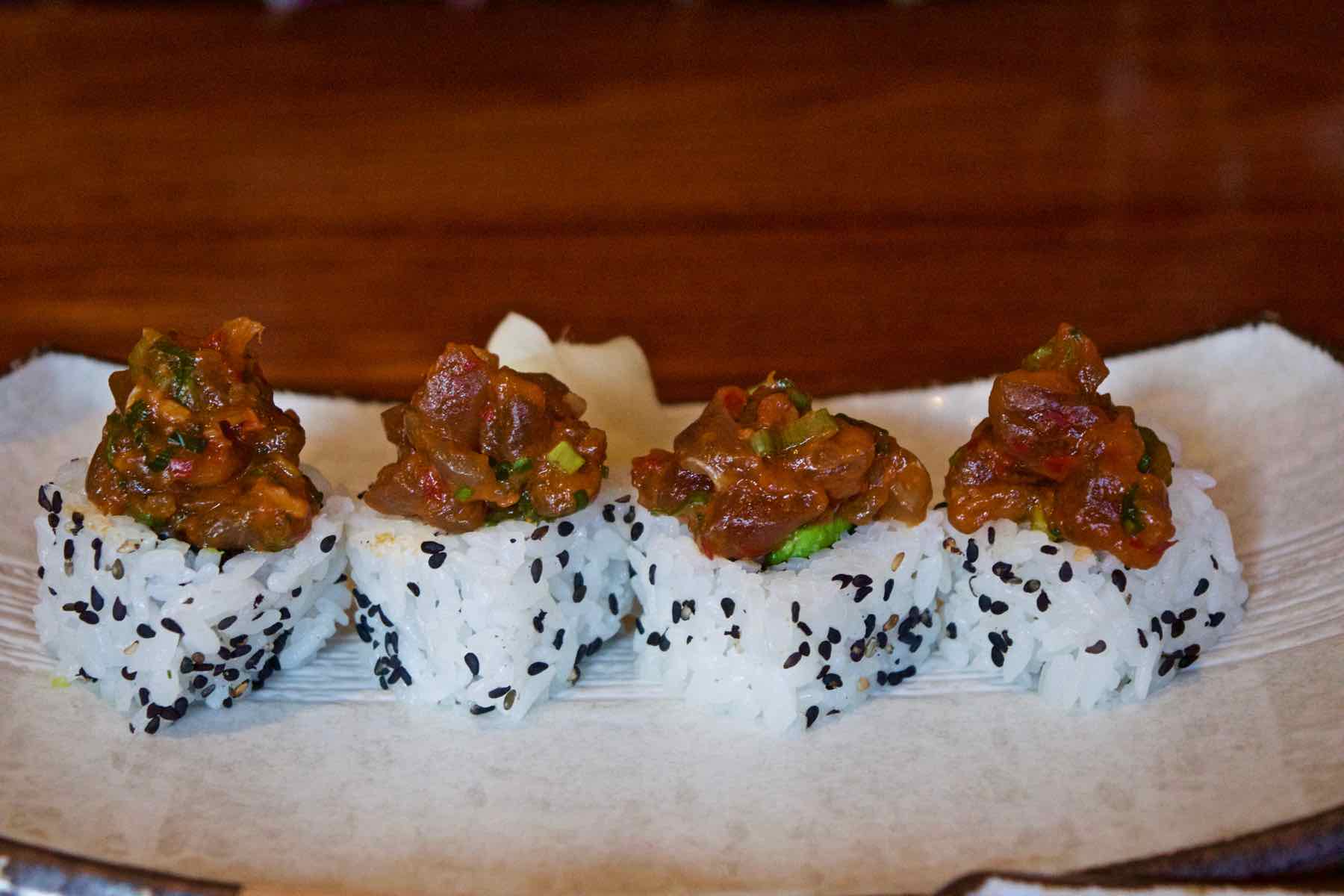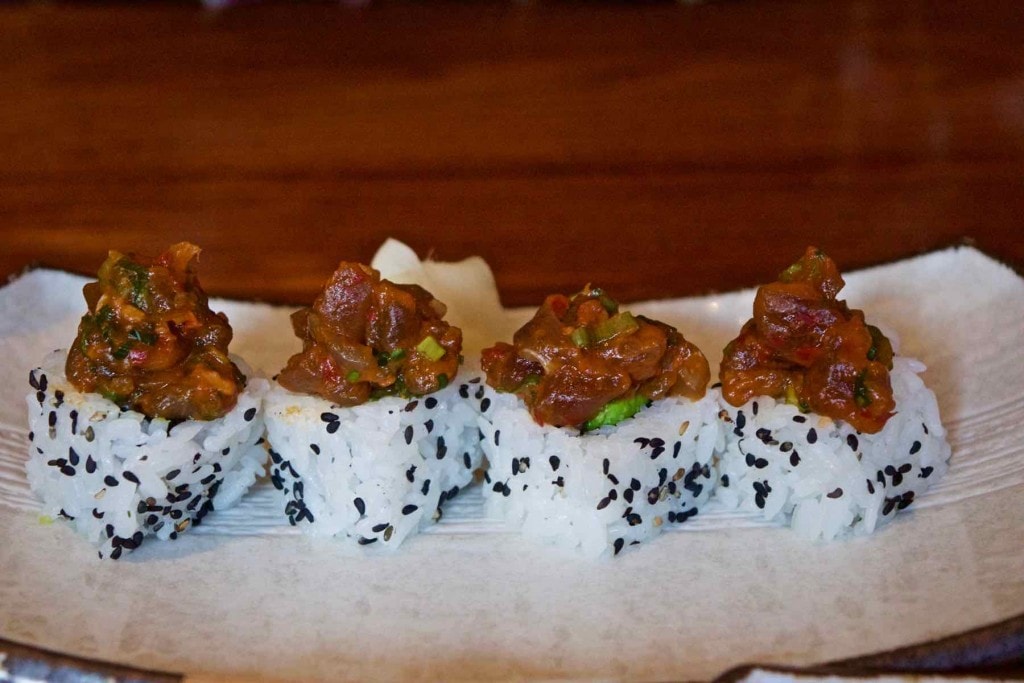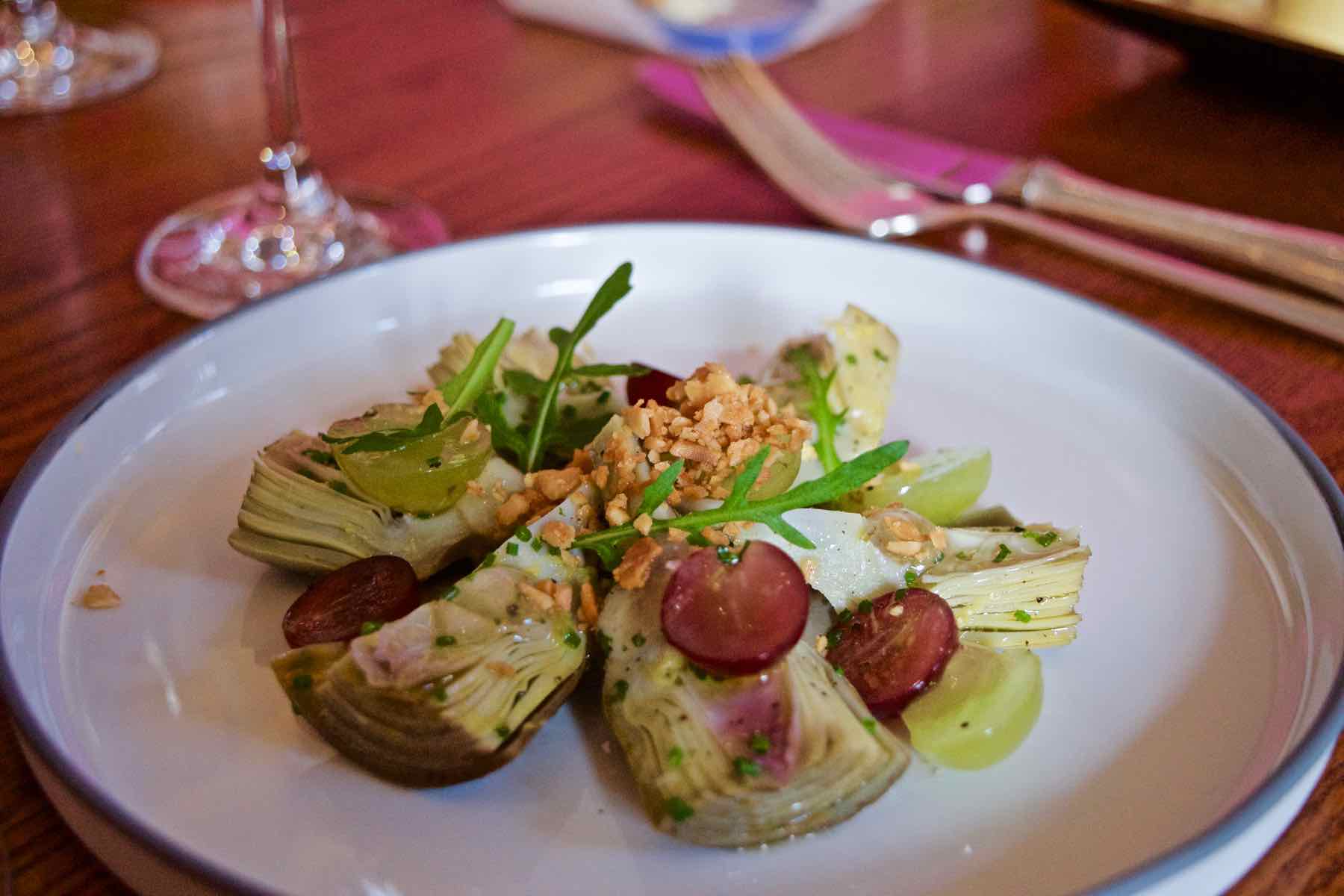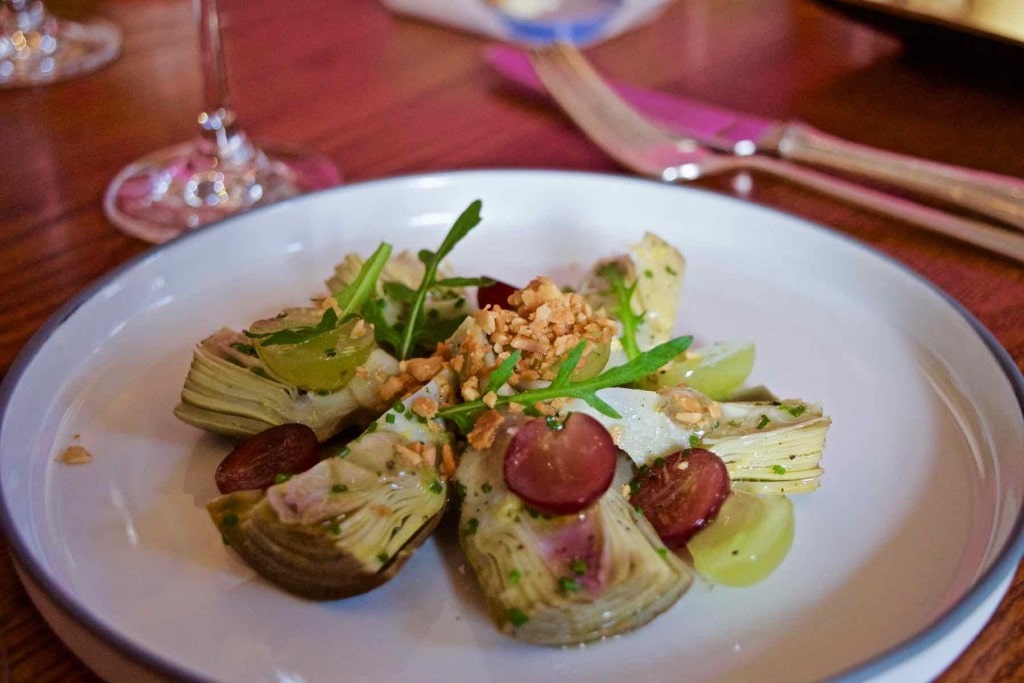 As it was a birthday, the Maze restaurant signature piece of theatre was brought to the table in the form of a bowl of lemons in dry ice, on to which citrus essence was poured, causing fragrant 'smoke' to swirl over the table. It was a magical moment, and not only did we enjoy it, my niece was in awe of it, desperately trying to catch it!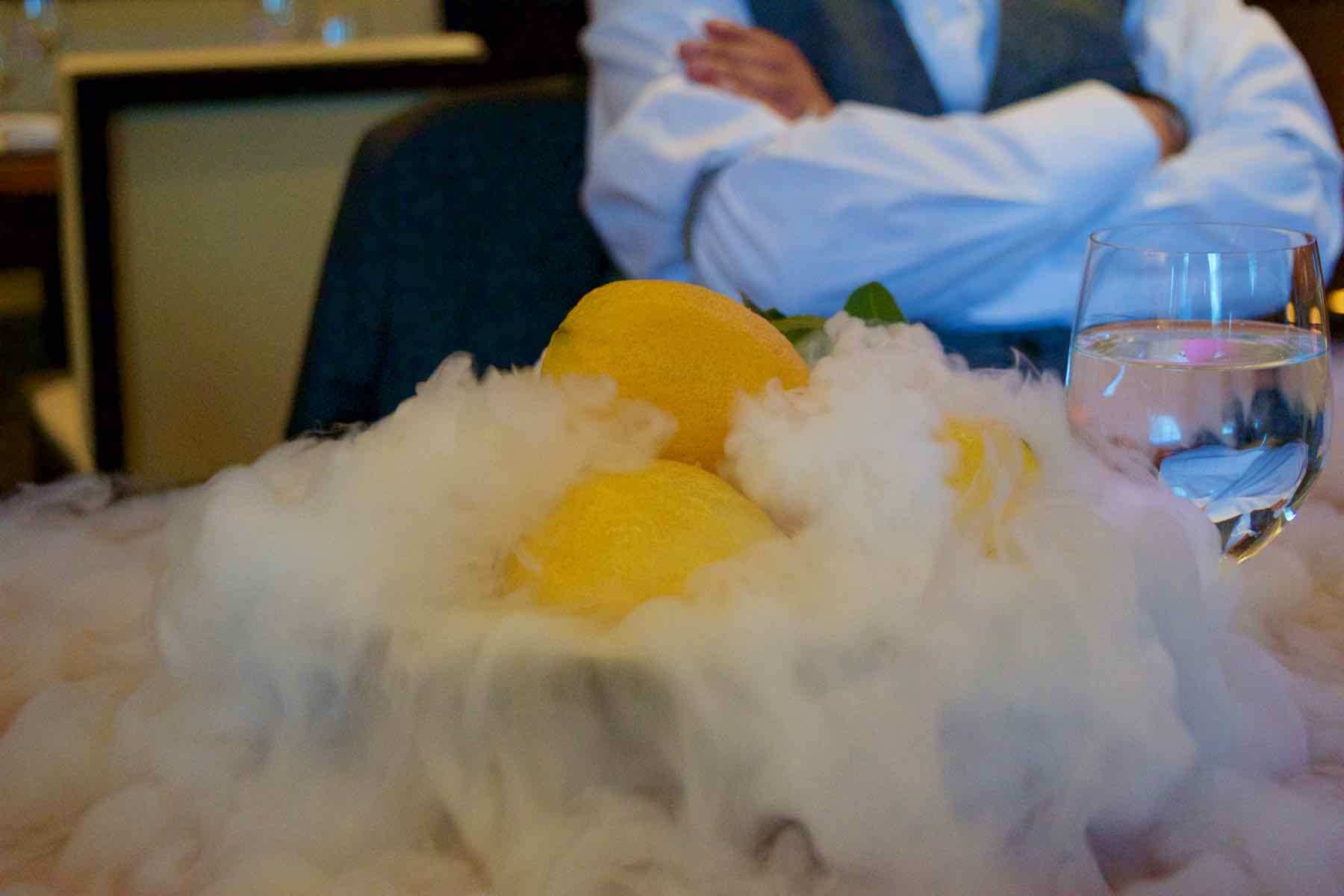 It was accompanied by two complimentary lemon and passion fruit meringue tarts, on plates iced with Happy Birthday in chocolate. Before we left they also brought us petits fours of rich chocolate fudge. So much for having a break from sugar after Christmas!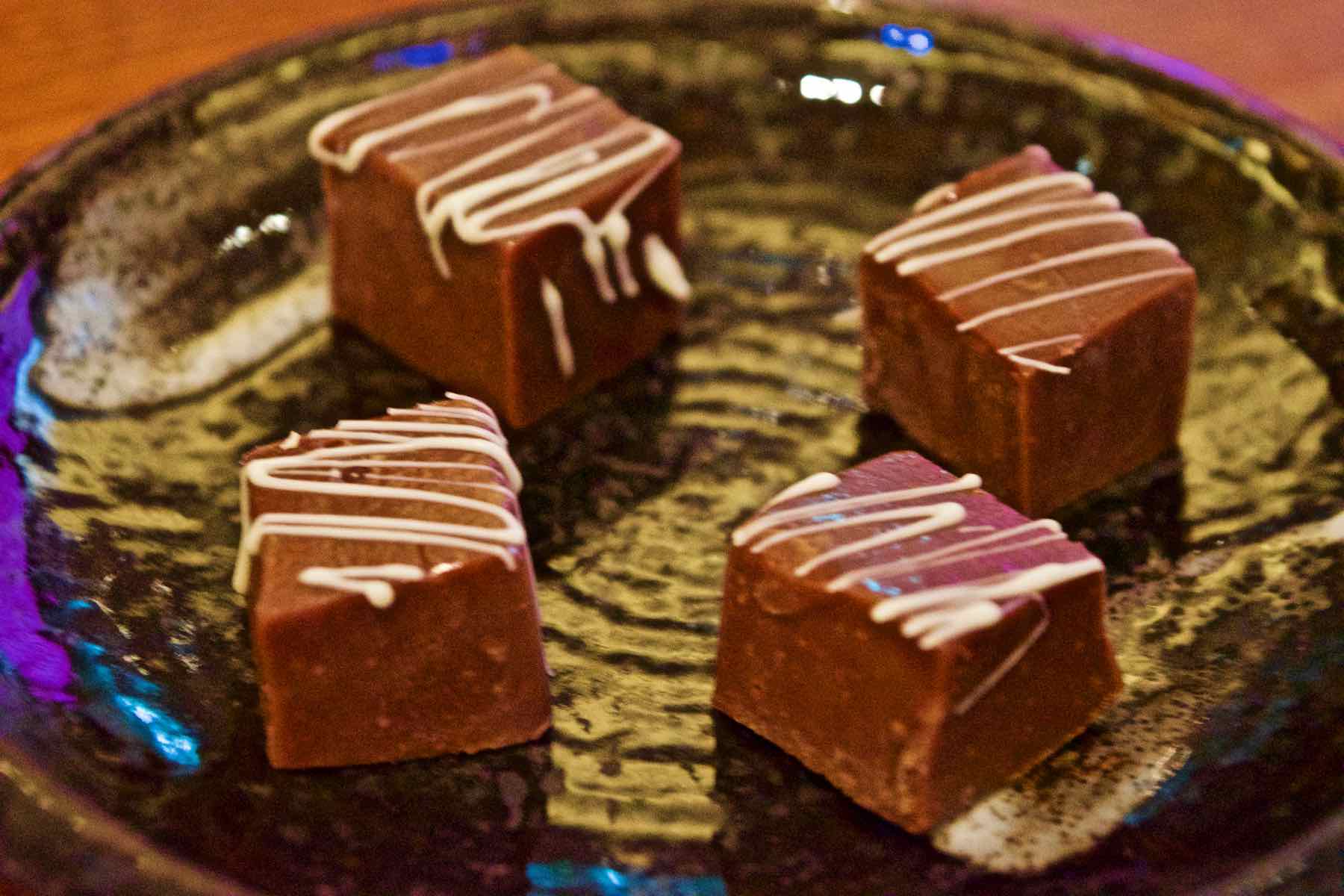 Discreetly attentive service and friendly lack of stuffiness made the whole experience wonderfully enjoyable. No wonder we've become loyal customers.
For food of this quality and originality, and considering the unbilled extra dishes, the menu is very fairly priced. Drinks are on the expensive side, and there is an additional cover charge (£2 per head) and an 'optional' service charge. However, as food and service are of such a high standard, a meal at Gordon Ramsay's Maze is something really special – three hours of delicious entertainment and, on this occasion, a very happy mum.
We booked the 4 courses and a glass of prosecco via Opentable. Our bill came to £220 including food, wine and service. Find out more about Gordon Ramsay's Maze here.