Thinking of visiting MeatMISSION? Find out more about the food, the prices, the service and my verdict!
My first piece of advice if you're considering visiting MeatMISSION? Don't go unless a) you're hungry, and b) you're prepared to get really messy!
Tucked around the back of one of London's busiest squares on a Saturday night, is MeatMISSION. It's not difficult to find – just put your nose in the air and you'll be led towards the mouth watering smell of burgers frying.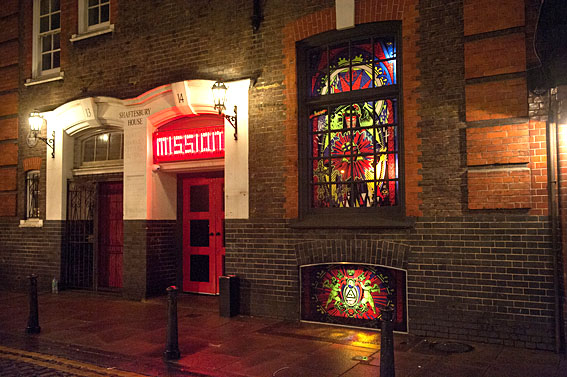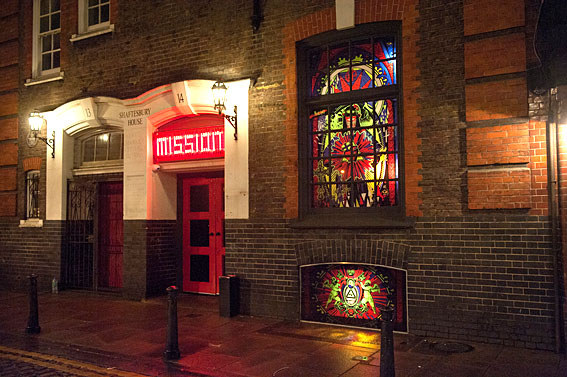 As I turned into Hoxton Market I saw a group of people crowded around a doorway lit up by a neon sign saying MISSION. They were queuing… but thankfully, I was not! Phoning up just a few hours earlier we had managed to book a table for 7.30 on a Saturday. I assumed they must have had a cancellation as it's notoriously difficult to get a table at.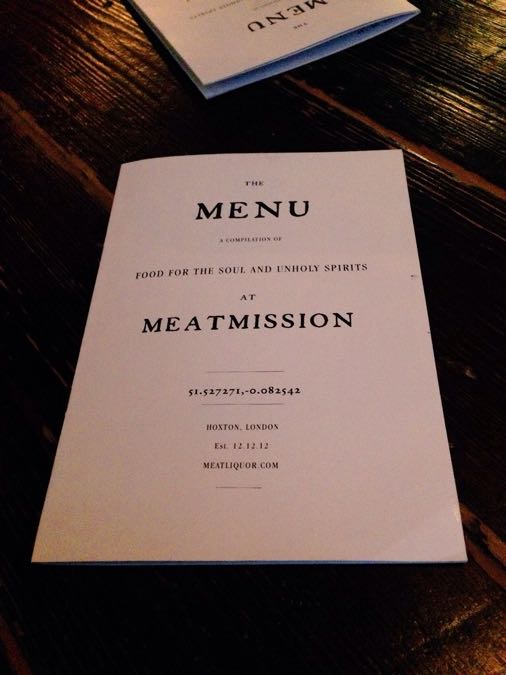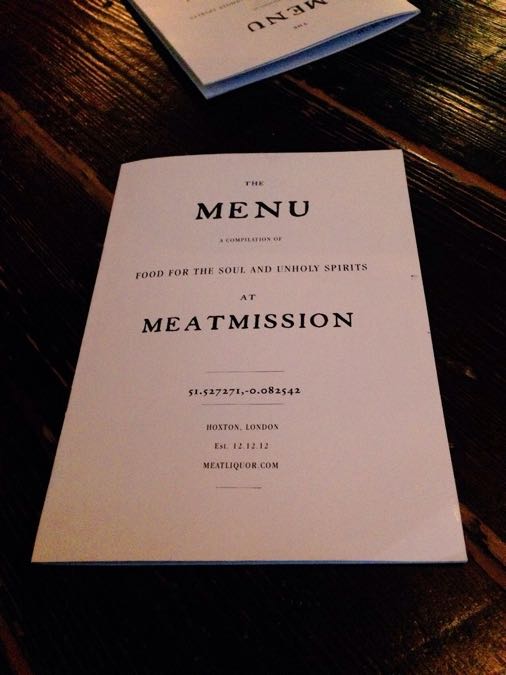 The restaurant is split into three distinct areas – the bar, a private room and a main dining area. We were seated in the main dining area which was resembled a Moulin Rouge boudoir, if it had been overtaken by hipsters. I wasn't starving when I arrived but it was impossible not to order one of their signature burgers (£8) and a portion of fries (£3). The cocktail menu was long and interesting – on another night I will happily work my way down it, but I stuck to a glass of prosecco this time (£4.50). Posh burgers and a glass of fizz just seemed to work! Also on the menu – chicken wings, mac'n'cheese, hot dogs and ribs. Don't go unless you're hungry, and prepared to get messy!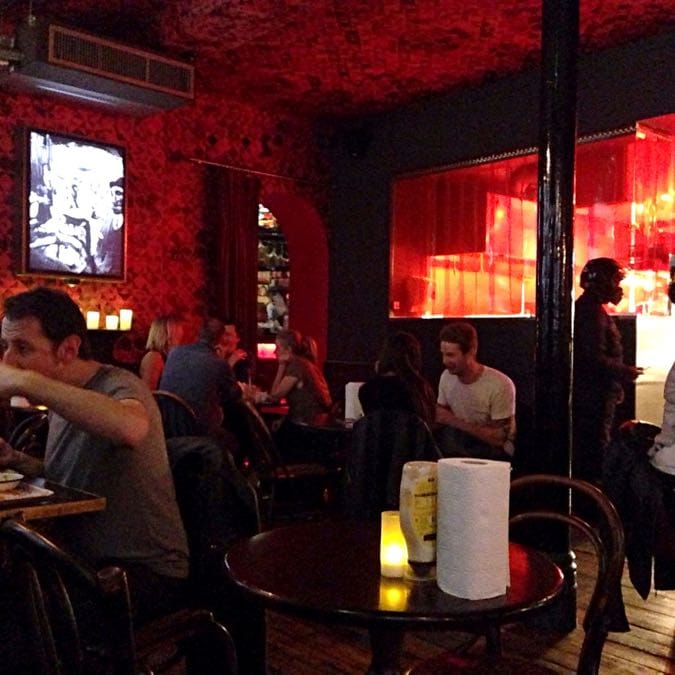 So the results? I ordered my burger medium and it was beautifully pink in the middle. It had a delicious charred flavour, and was a generous high-quality patty of beef. The fries were stick thin and perfectly golden and crispy. My friend had the burger with beef chilli in it – a winning combination she said. The burger didn't turn soggy in my hands, and for £11, it seemed like a filling good value meal.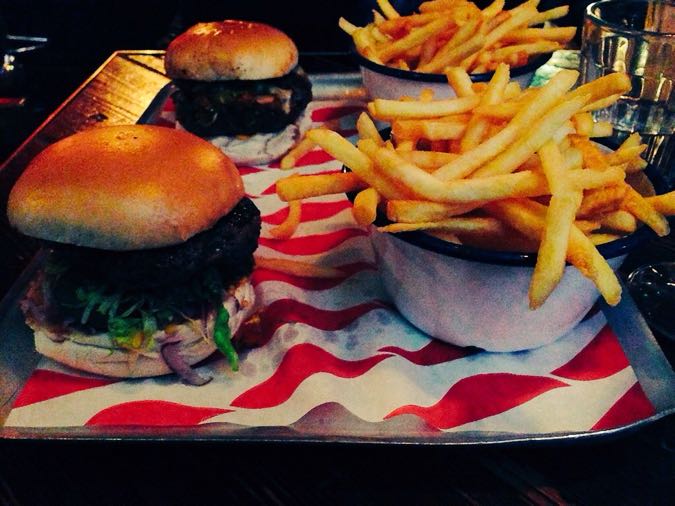 MeatMISSION is not a classy, sophisticated joint. The branding is rough and ready – exposed pipework, neon lights, stained glass (perhaps a nod to the 'mission' aspect of their name) a dimly lit bar and restaurant, and an emphasis on red. It felt like it could have been lifted out of New York's meat packing district. To be honest, it fits in perfectly in the hipster streets of Hoxton. Food comes on a tray without knives, forks or plates (it turns out you can ask for them), so you can expect to get a bit messy. Perhaps avoid on a first date!
As for the service – Saturday night is one of their busiest times, and there were lots of large, raucous groups. For this reason the service wasn't that attentive, but, as we weren't in a hurry, it didn't bother us. Plus, we were pleased that although our booking was for 1 hour 30, they didn't turf us off the table bang on 9pm.
I'd certainly return to MeatMISSION when I'm having my next carnivorous craving, I just won't wear my best outfit!
Meal for 2 with drinks from £32. For more info, click here.