Find out more about staying at Room Mate Leo in Granada, Spain in my latest review.
When it comes to picking hotels in Granada, you'll fee spoiled for choice. From cute boutique hotels to luxury mansions and Alhambra views, there's something for everyone. I went for a mid-price option in the heart of the city centre. Time for my Room Mate Leo review…
Where Is Room Mate Leo, Granada?
While travelling around Spain I spotted a few hotels in the Room Mate brand, which all looked designer and chic. Once I arrived in Granada, I decided to check into Room Mate Leo – situated on Calle Mesones – one of the central pedestrianised streets, seconds away from the cathedral.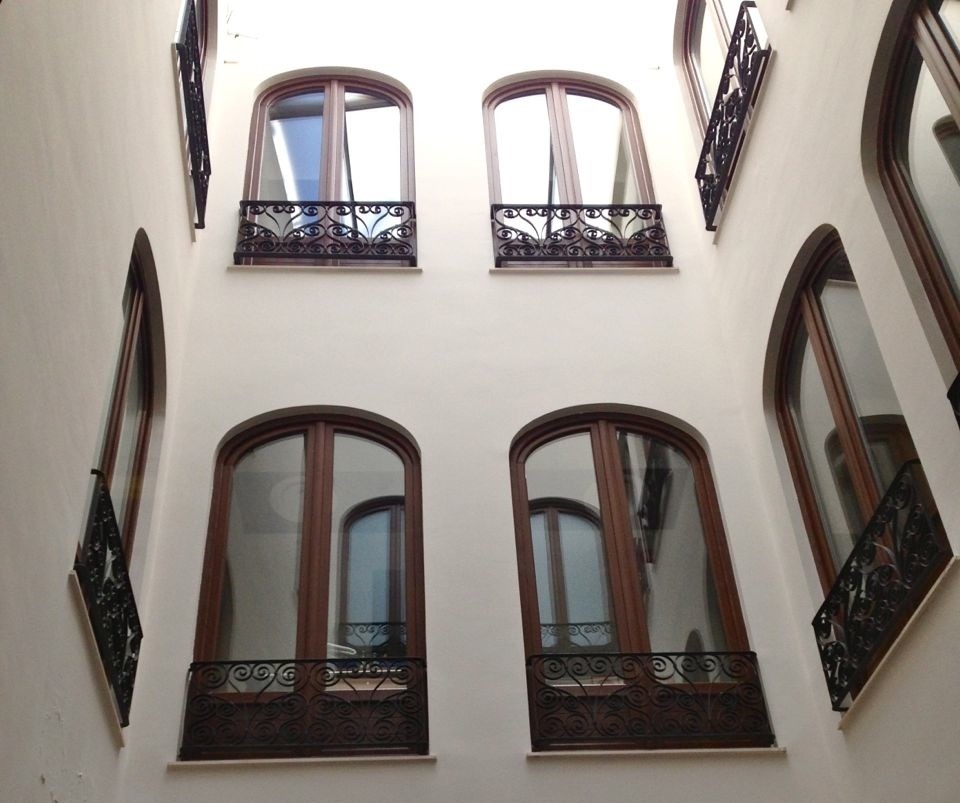 Room Mate Leo, Granada – The Decor
It's a trendy hotel with an air of luxury and a real sense of humour! Staff were always warm and friendly, and provided excellent tips on places to visit. My premier room had a black and white colour scheme, with accents of orange. The bathroom was modern, with a mahogany wall panel. However, the thing that impressed me most was the attention to detail, and the feeling the staff were always going that extra mile.
Room Mate Leo, Granada – The Service
On check in I was presented with a mobile WiFi router that would provide me with internet access wherever I was in the city – something that any traveller will know is extremely useful! No more planning whole days before leaving the hotel or researching places to eat in advance… or running up steep data charges. With this gadget I could be a free agent and explore the city, while checking for information and recommendations along the way.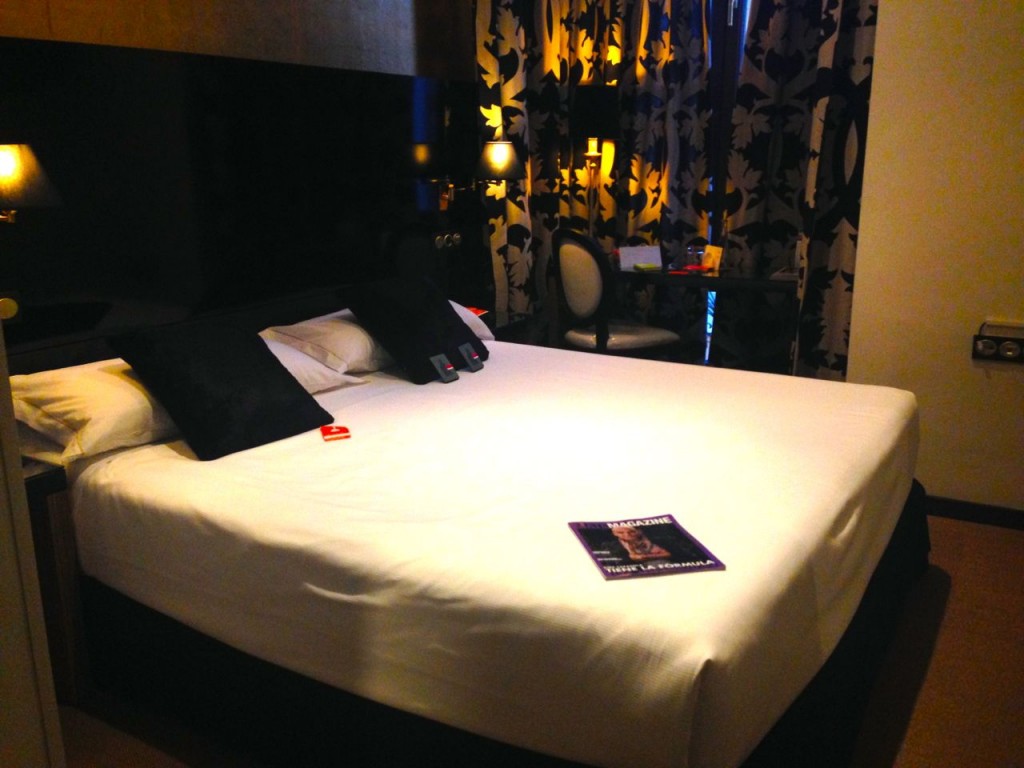 Room Mate Leo, Granada – The Room
Waiting in my bedroom room were two big bowls of colourful sweets, a smart notepad and a complimentary luggage tag. In the bathroom there was a selection of fun, quirkily-titled toiletries. 'Shaving kit for pirates', 'comb for sexy hair' and a 'dental kit for monster's teeth'… plus a little box of tricks for girls including make up and nail varnish remover and a nail file. All of these added extras made my stay at the hotel feel fun and special!
Room Mate Leo, Granada – The Roof Terrace
Another selling point of this hotel is the roof terrace, with views across to the Alhambra, Granada cathedral, and the snow-topped mountains in the Sierra Nevada National Park. While January isn't a time of year you'd spend hours outside, it was still a great spot to watch the sun setting over the city.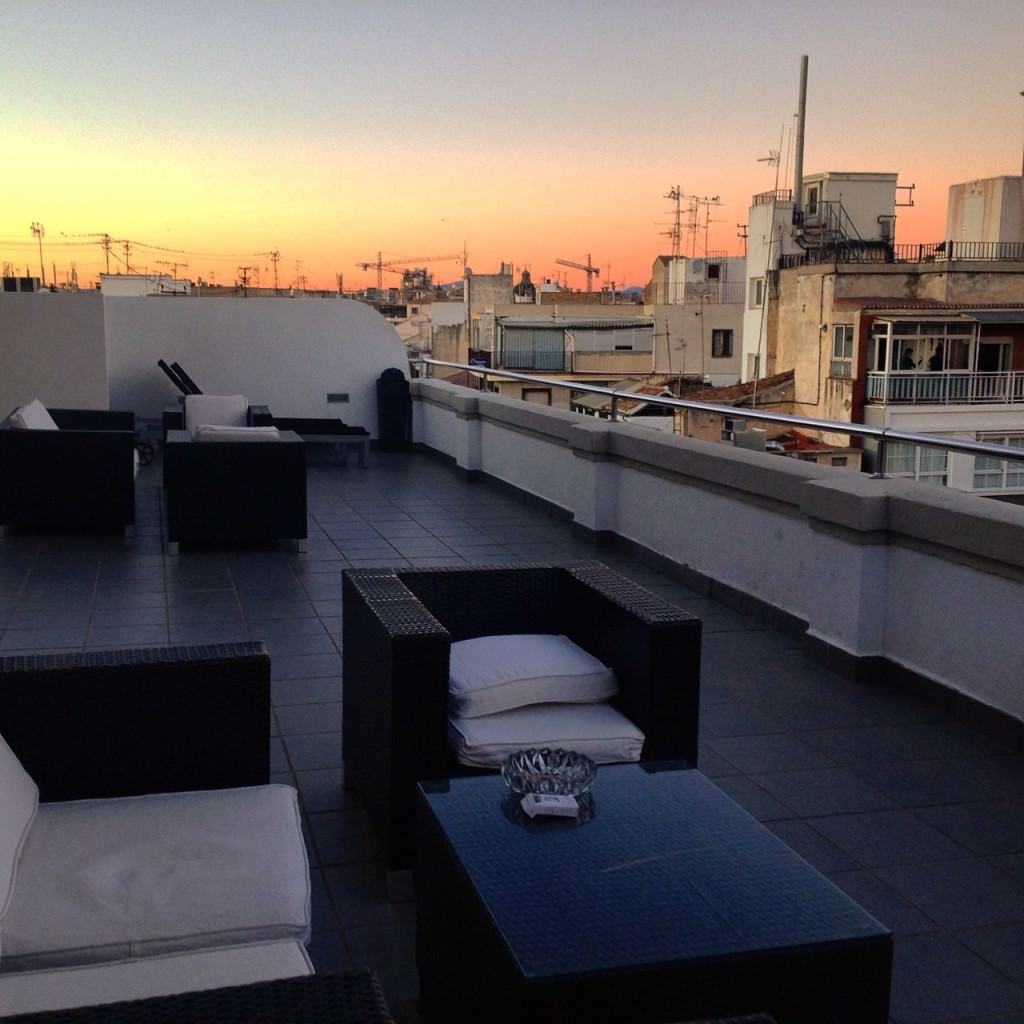 Room Mate Leo, Granada – The Breakfast
A buffet breakfast was served in the atrium on the second floor. I was impressed with the selection of ham, cheese, cereal, bread and hot options available. The coffee was also decent!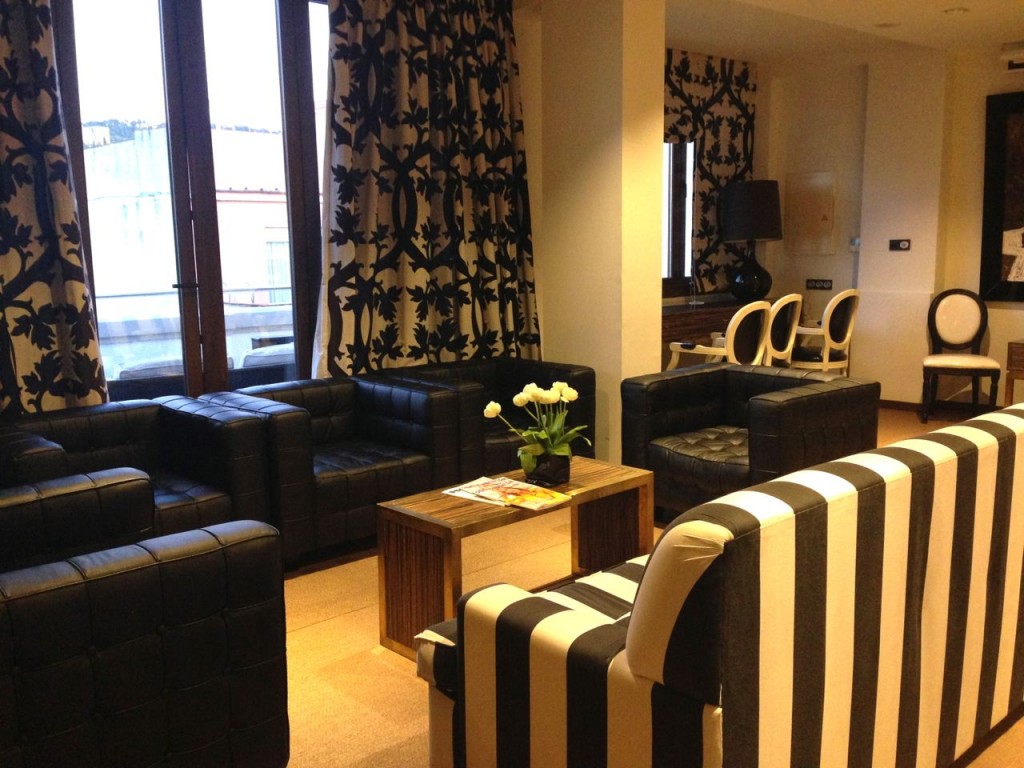 Staying At Room Mate Leo, Granada
It would be difficult to find a more suitable location for exploring Granada than at this hotel. Within a few minutes you can be among the cultural and historical landmarks, tapas bars, churros cafes, and shops. I couldn't fault the care and attention from the staff, along with the brand's feeling of fun and sense of humour! I would happily return when if I visit Granada again soon.
Check availability and prices at Room Mate Leo, Granada here