Last week I had the chance to tick another country off my bucket list… and do it in style. Just over four hours from London by plane is the beautiful island of Cyprus. For years friends have been telling me all about the beautiful scenery, perfect weather, and excellent hospitality.
I can't deny that my love of the Cypriot cheese halloumi was another reason for wanting to visit… (imagine having that for breakfast, lunch and dinner? Yum!) I'd read a few Sensatori Cyprus reviews but was keen to share my own experiences.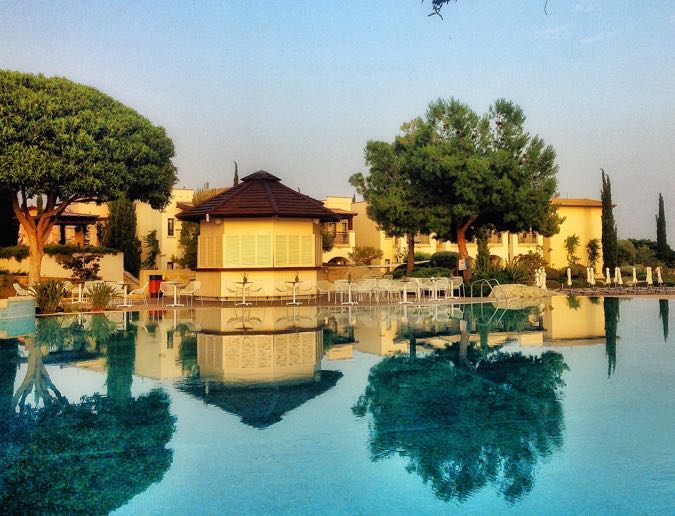 Checking In To Tui Sensatori Aphrodite Hills, Cyprus
In early June, I checked into the Sensatori Resort Aphrodite Hills (around twenty minutes from Paphos Airport). Sensatori is the luxury hotel brand from Tui. They offer "luxury holidays designed to fuel the senses" in 5-star surroundings, with gourmet food and plenty more to make it a truly special holiday. I was staying as an all-inclusive guest, which gave me the chance to check out several restaurants, enjoy a few cocktails and pile up my plate at the buffet breakfast!
I was curious about Sensatori Cyprus as it had just undergone a rebrand. I'd heard this might be the best Sensatori yet and I'm pleased to say it was a pleasant experience. Champagne was waiting on arrival, and the check-in staff were very welcoming. Arriving late at night (11.30pm) I had assumed it may be difficult to find any food, but thankfully a basic version of the buffet was still in operation.
Check prices and current availability at Sensatori Cyprus here.
My room was on the ground floor, and was stylishly decorated in a mix of grey, silver and white. The bathroom was large with a rain-style shower and bath. My French doors opened out onto a small terrace area with a couple of chairs and a table. Bluetooth speakers, fluffy robes, and plenty of toiletries added to the high-end feel.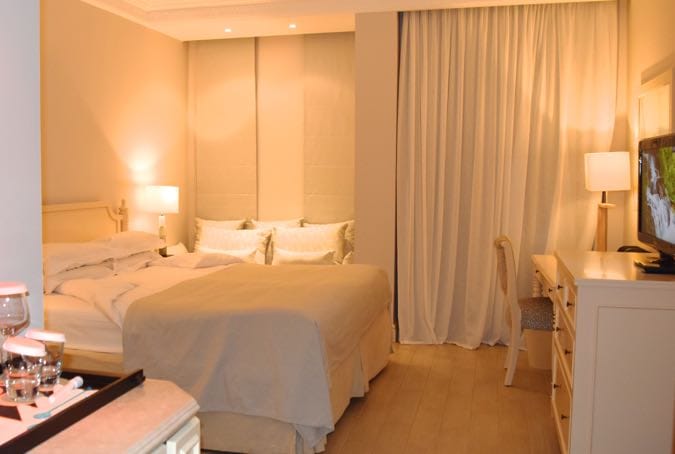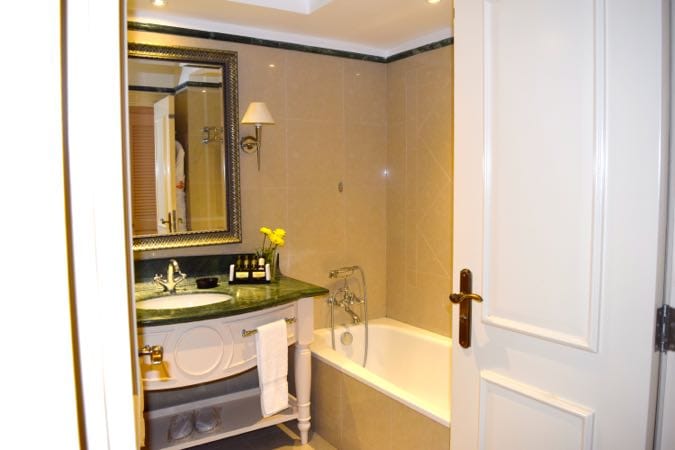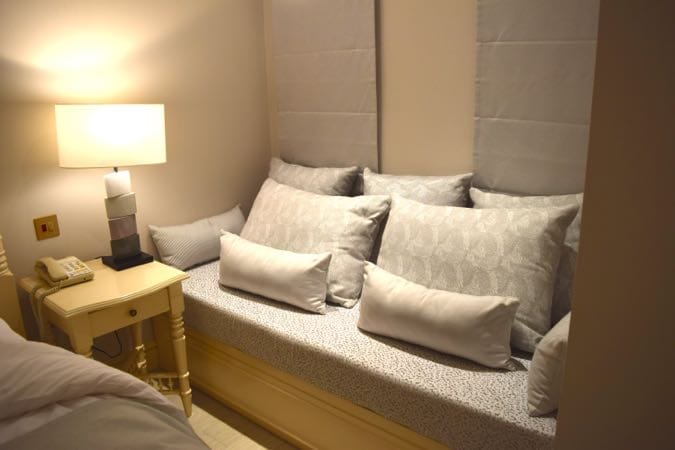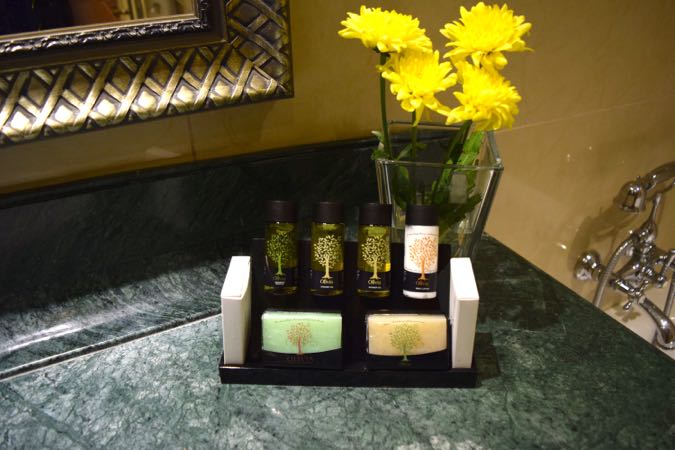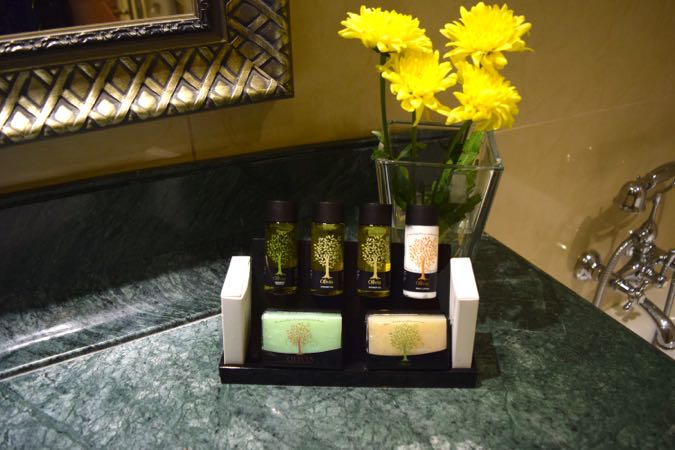 Over the next few days I had a chance to properly explore the resort, from checking out some of the activities, to dining at the restaurants, and of course enjoying some pool time!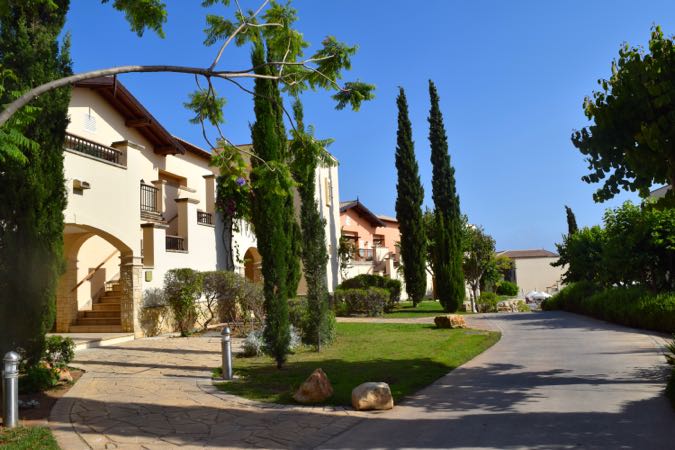 Facilities At Tui Sensatori Resort Atlantica Aphrodite Hills
There are five main pools within the resort – the main pool, activity pool, adult pool, indoor pool (in the health centre) and splash zone for kids. Also, a few minutes away there is a spa with a stunning infinity pool.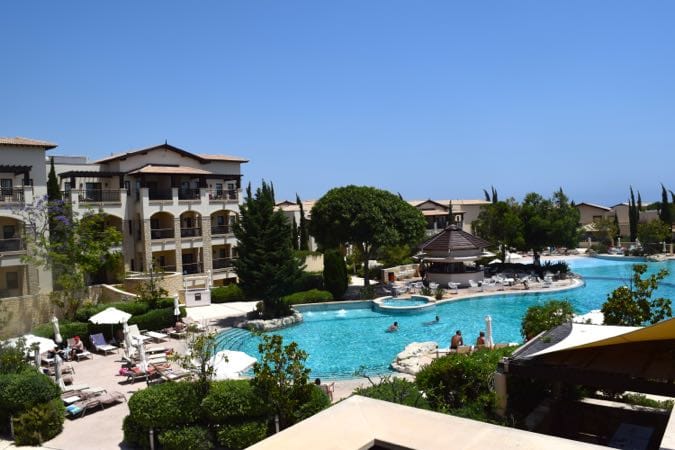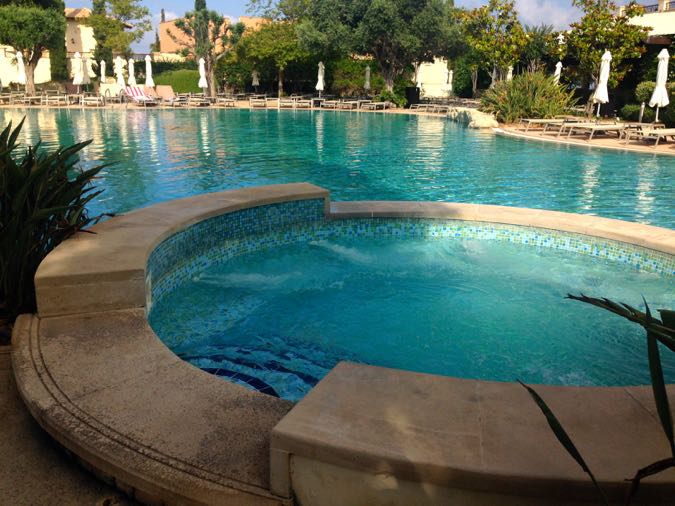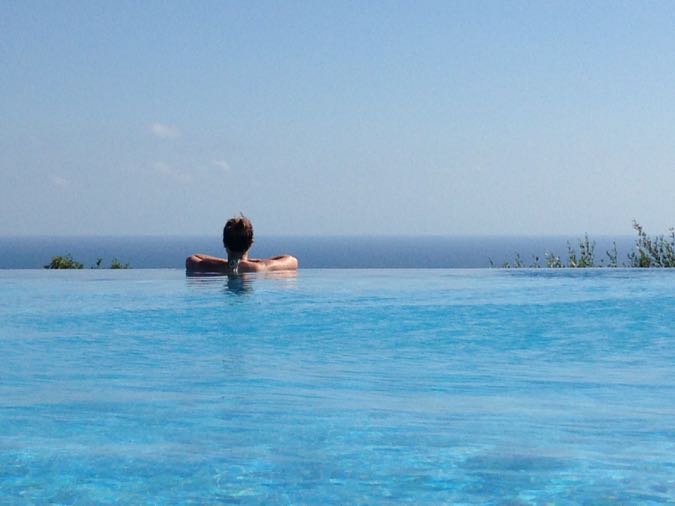 All the pools had plenty of loungers, although for certain popular spots, you may need to get up early! I particularly liked lounging by the adult pool where the bartenders could whip up an excellent strawberry daiquiri.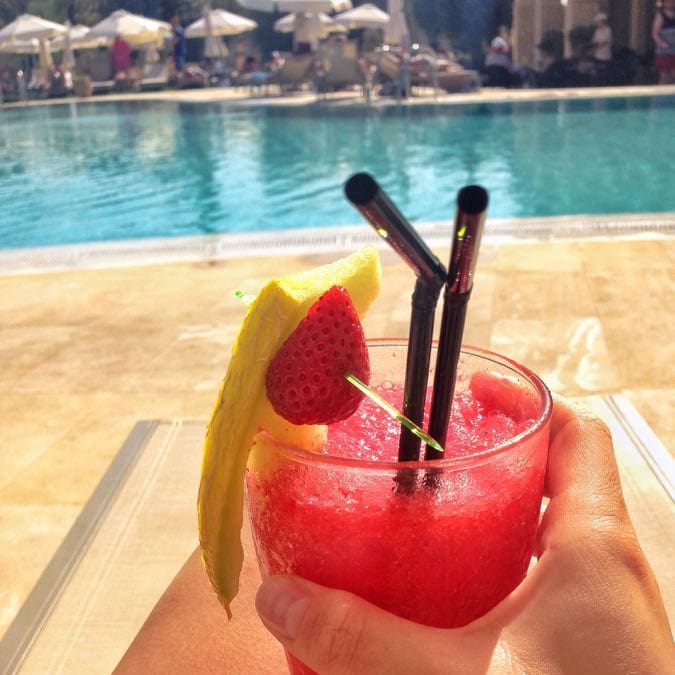 It seemed to vary whether there was music playing, but I never found it obtrusive. While at some all-inclusive resorts, you find people queuing for alcoholic drinks from 10am, this wasn't the case at this resort – there was an air of sophistication! The splash zone for kids looked like a lot of fun, and joined on to the kids club and nursery.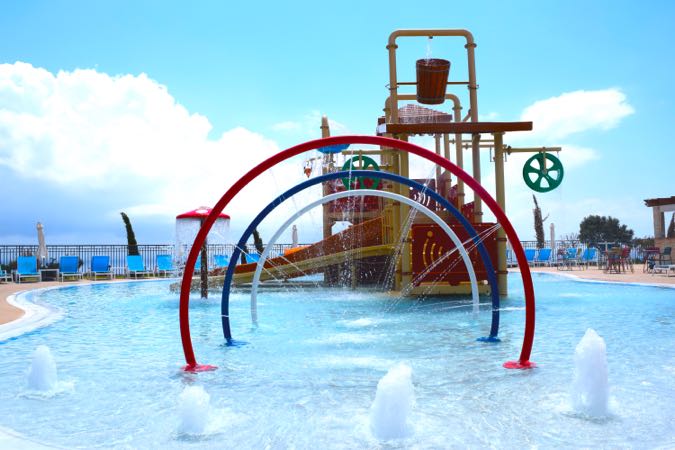 There were plenty of activities on offer throughout the day, from aqua aerobics and pilates, to archery and football. While not a golfer myself, that is one of the huge draws at Sensatori Resort Aphrodite Hills is that it's home to an 18-hole championship course. One of my personal highlights was the musical candlelit yoga. The class was very popular, and taught by the wellness supervisor Effie. The surroundings were picturesque, with the class taking place on a large platform overlooking the sea.
Check prices and current availability here.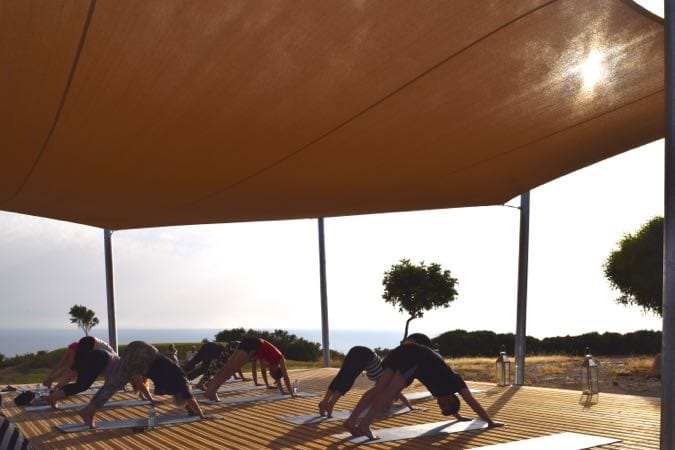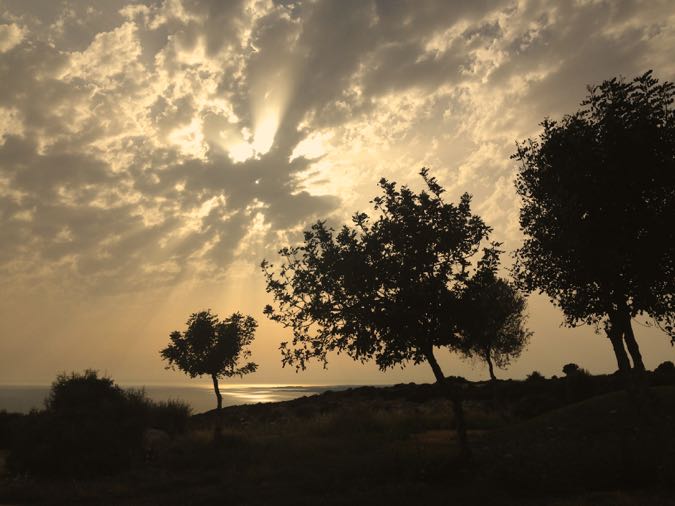 Food At Tui Sensatori Resort Atlantica Aphrodite Hills
In terms of the food, I was pleasantly surprised. Having stayed in plenty of all-inclusive resorts before, I know it can be hit or miss! The buffet restaurant was huge and at breakfast you could pick from porridge, exotic fruits, yoghurt, pastries, bread, cheese, ham, fried eggs, mushrooms, bacon, sausages and more. There was a special Cypriot corner with… yes you've guessed it – halloumi cheese!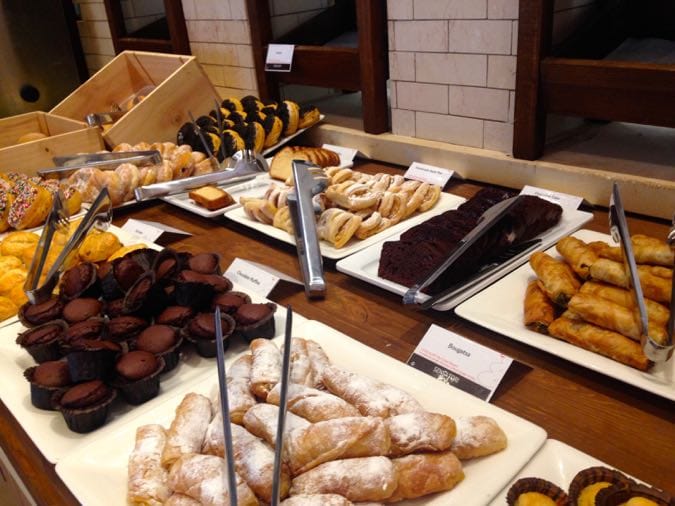 The lunch and dinner buffets were equally tempting with large salads, sushi, fish, grilled meats, local delicacies and plenty of appealing desserts (the orange meringue pie was delicious). There were always some basic options such as pizza and chips too, along with a kids buffet section.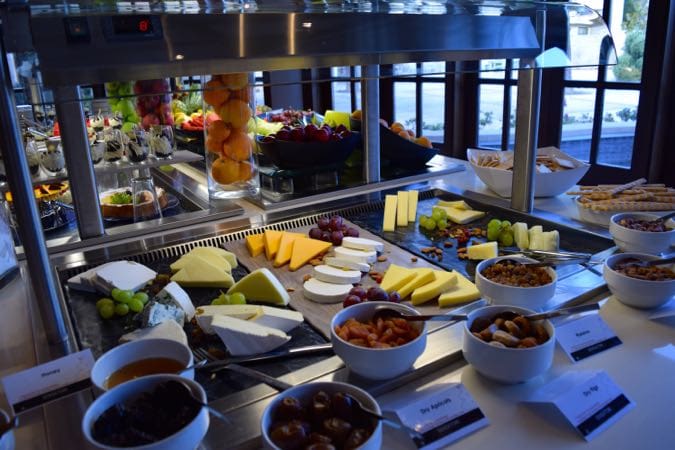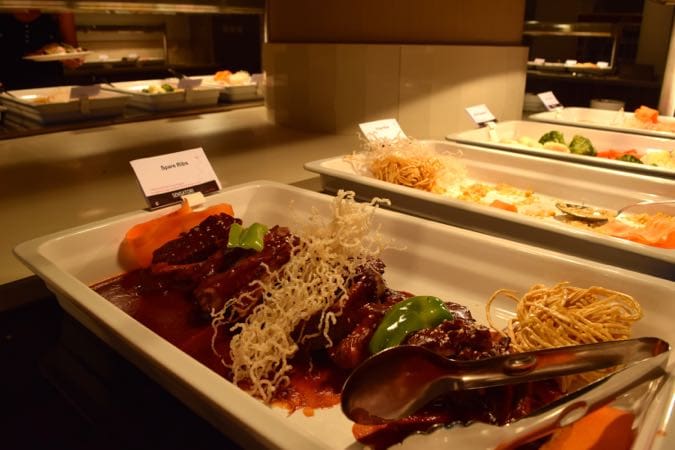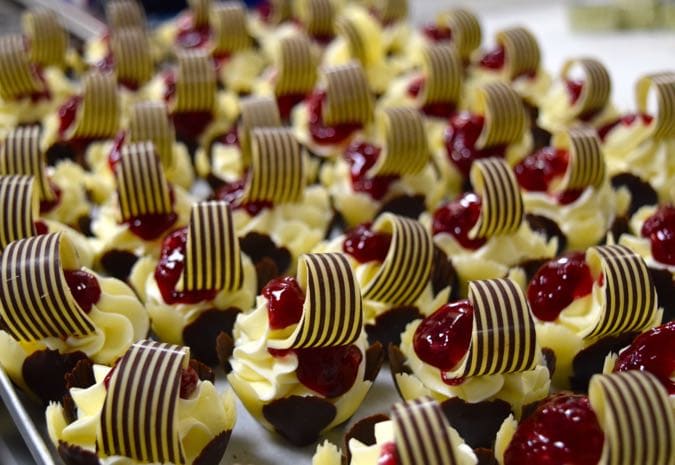 The other restaurants required booking in advance. Fig and Olive serves Mediterranean food and crispy pizzas, Ifestos Restaurant serves traditional Greek dishes and large mezze platters and Jasmine offers Asian food including curries and sushi.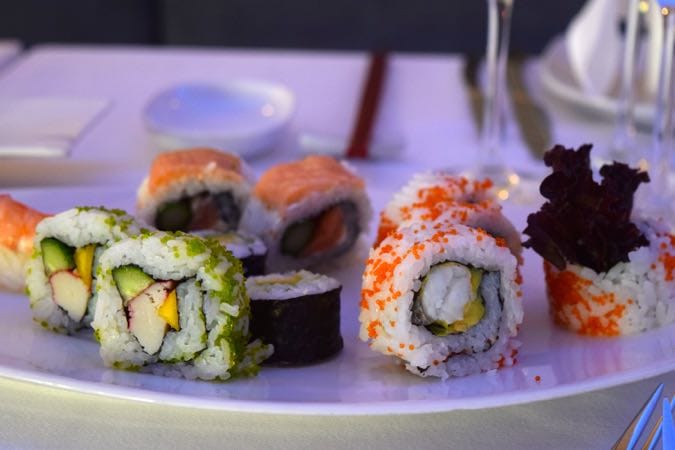 I particularly enjoyed the Carob Lounge and Sunset Bar area. On my final night the sunset was extra special, but sadly I had to be dragged off to the airport to catch my flight home. The drinks were always well made, and the barmen were helpful and accommodating when it came to picking something just right! I thought it was a nice touch to bring snacks to the table to enjoy with them. Again – not something I've experienced at every all-inclusive.
Sensatori Cyprus Review – My Verdict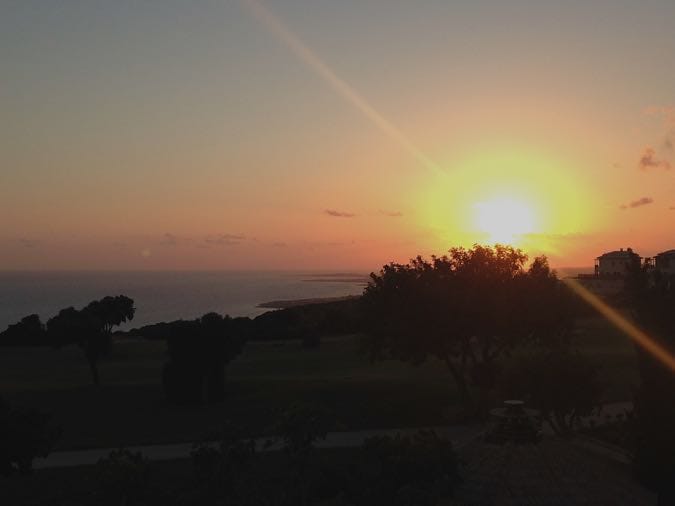 Sensatori Resort Aphrodite Hills is a great place for a relaxing break. There is a real warmth and professionalism from the staff – I got the impression they really love what they do. From the maids making an effort to say hello in the morning, to the guest relations staff who helped plan my trip to Paphos and the beach, to Nicolas the expert bartender. Even the gardeners seemed pretty chirpy! They all played their part in making it a relaxing break.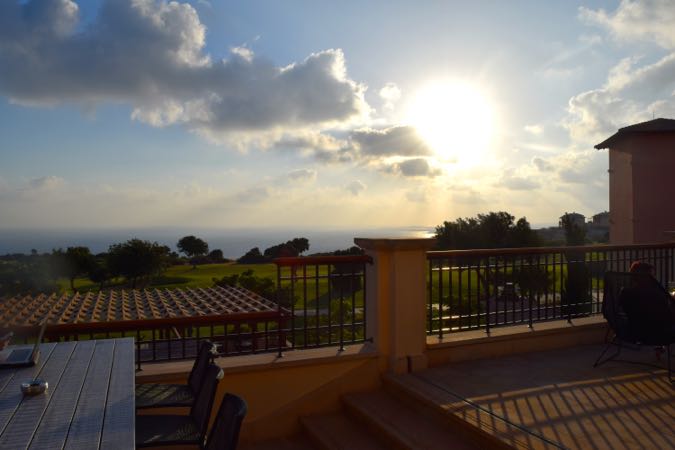 TIP: For couples or families wanting privacy, I'd recommend a swim up room. They looked absolutely beautiful and many had great views onto the golf course and the sea.