My Tallinn blog is the perfect place to start if you're planning a trip to Estonia's capital city!
From Helsinki, it was time to board the ferry to Tallinn for the final stop of my Busabout Scandi-Baltic Adventure… and WOW did Tallinn win me over!

I'd read relatively little about the city, but it was the one place that everyone I'd spoken to before my trip said "Wow" or "Ooh it's so pretty". They had described it as a fairy-tale city… and I could see why! It turned out there were also plenty of cool things to do in Tallinn… I couldn't wait to start exploring!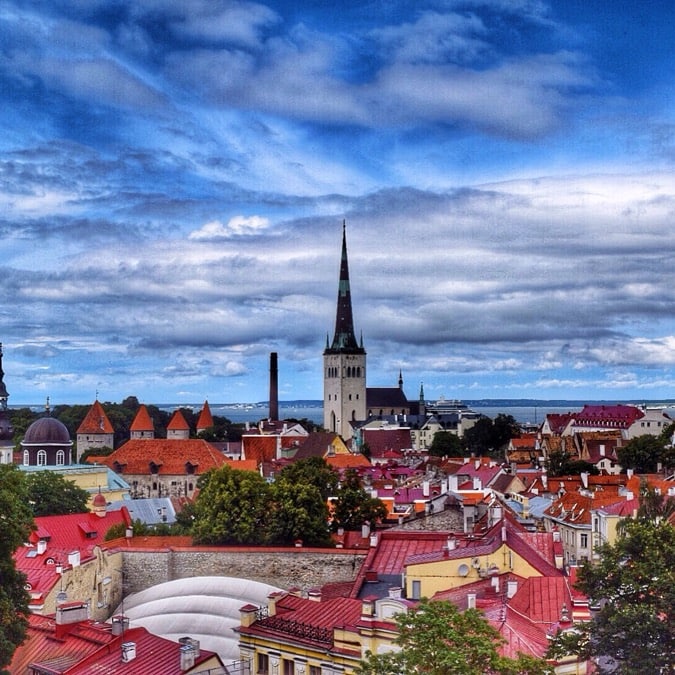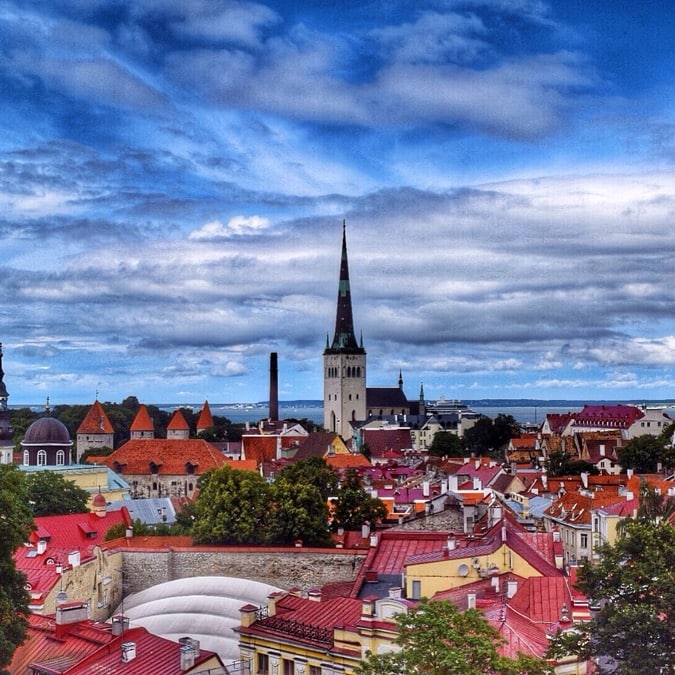 Check out Part 2 of the video of my Scandi-Baltic Adventure now, and scroll down to read all about my time in Tallinn.
Tallinn is a remarkably well-preserved medieval city, complete with ancient city walls made from limestone, a picturesque town hall, and brightly coloured buildings lining cobble streets.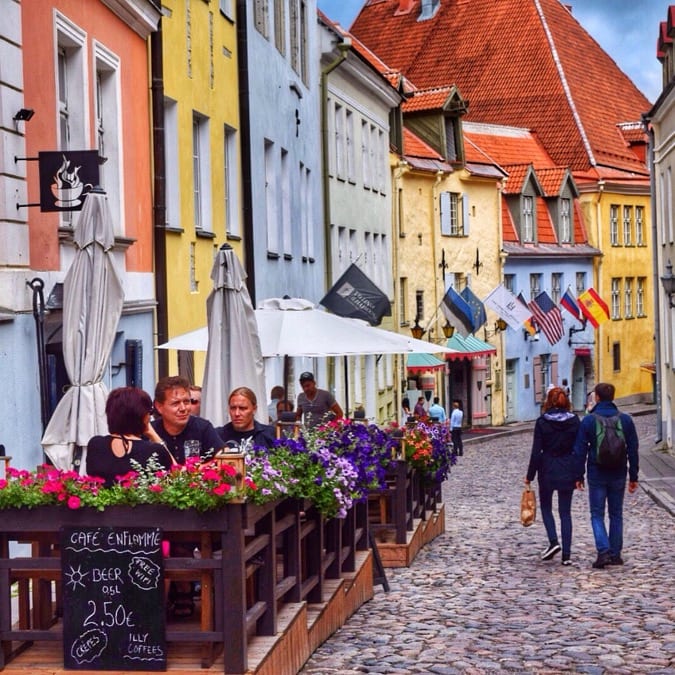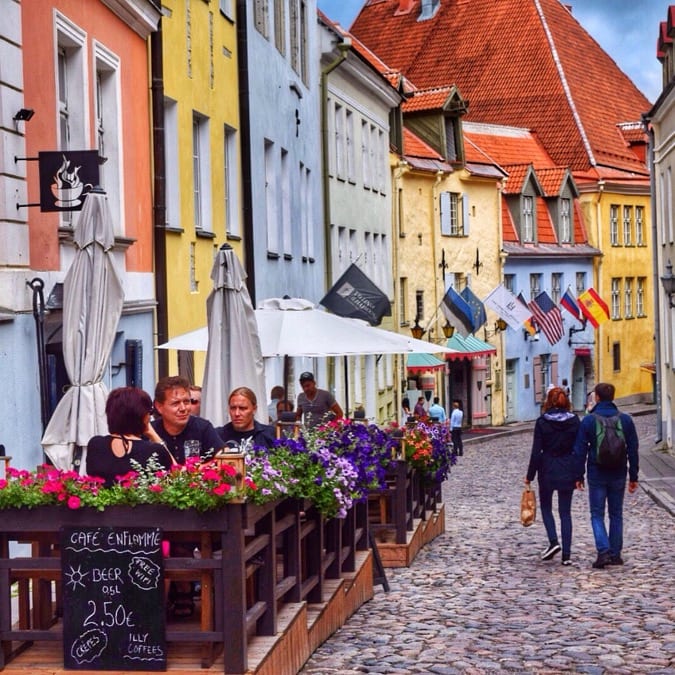 There is so much to say about this city – from medieval tales of executioners walking the streets… to stories of the KGB and Soviet spies.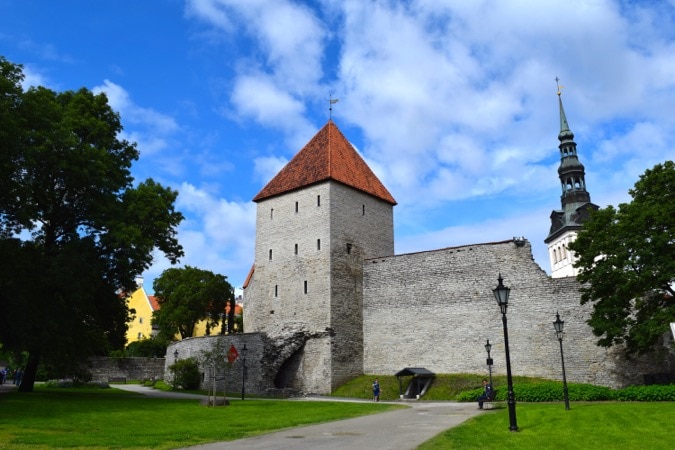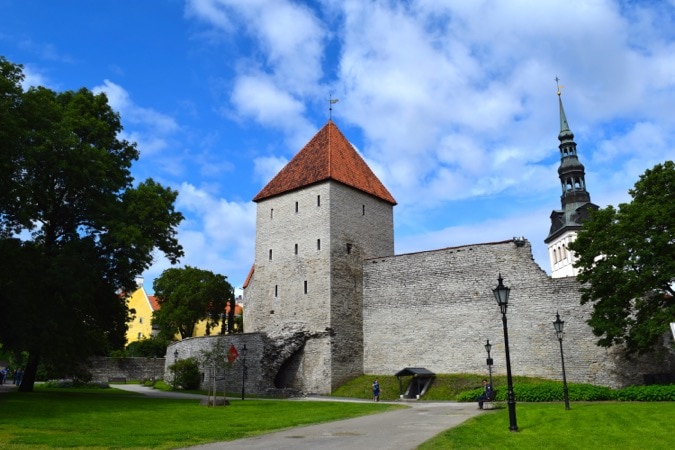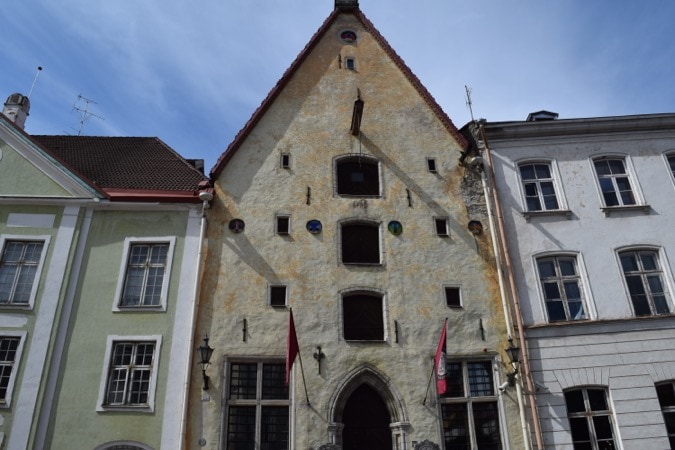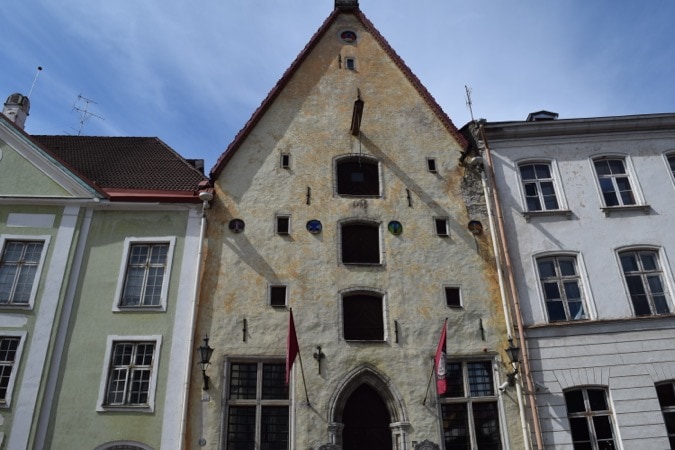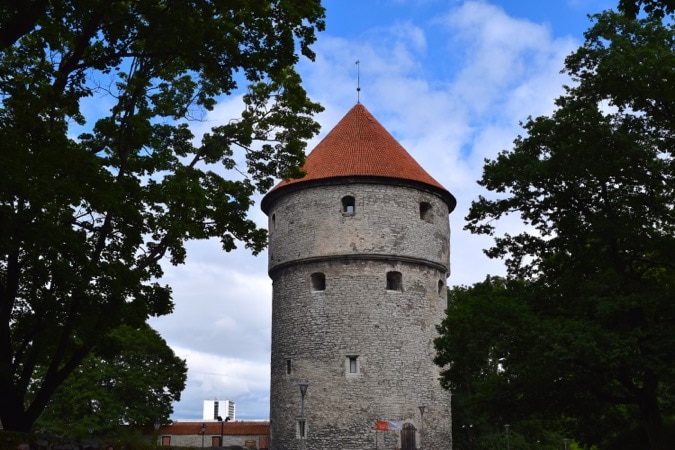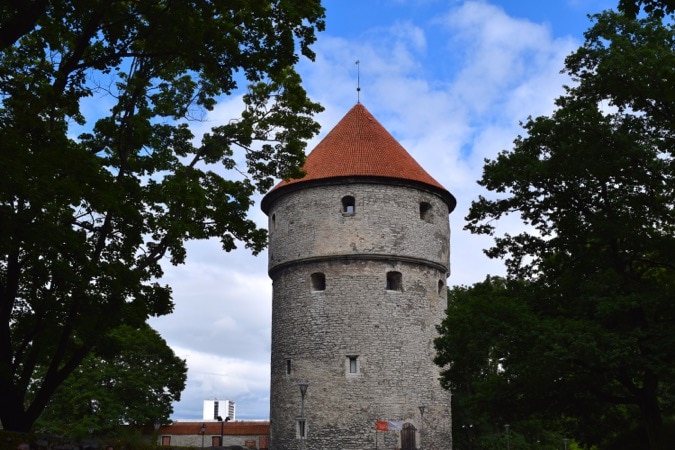 But what about present day? I was struck by how forward thinking Estonians are. Public wifi spots are available all over the city, and by law all schools have to have internet. Estonians pay their taxes online, vote online and even order their prescriptions online. Even Skype was invented by Estonians!
Wandering Tallinn's picturesque streets, I noticed this love of the future was also evident in some of the shops. Estonia is shouting about its love of creativity and design with quirky shops Tali and Eesti Disaini Maja leading the way.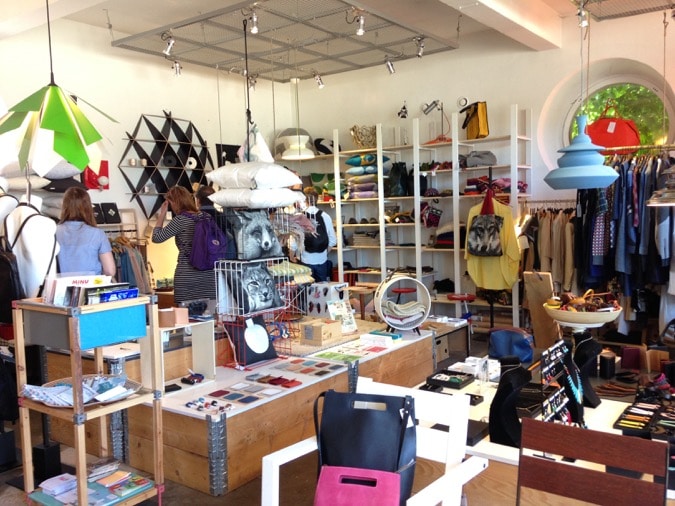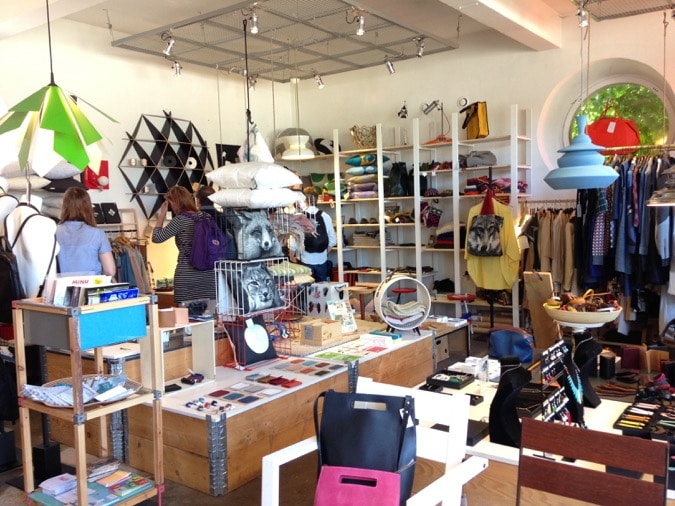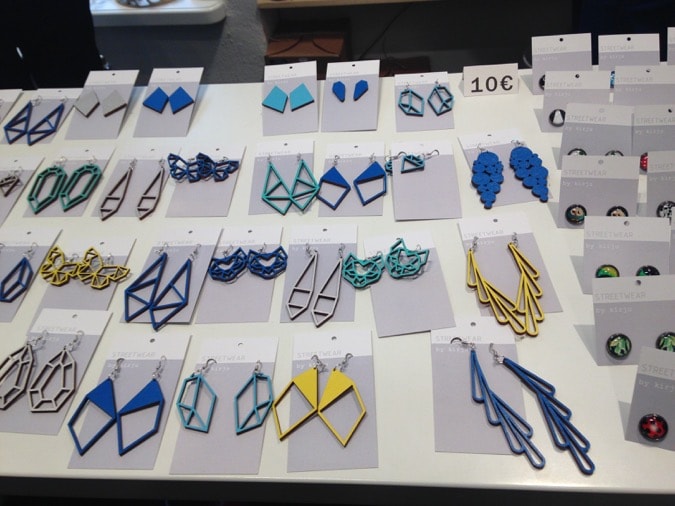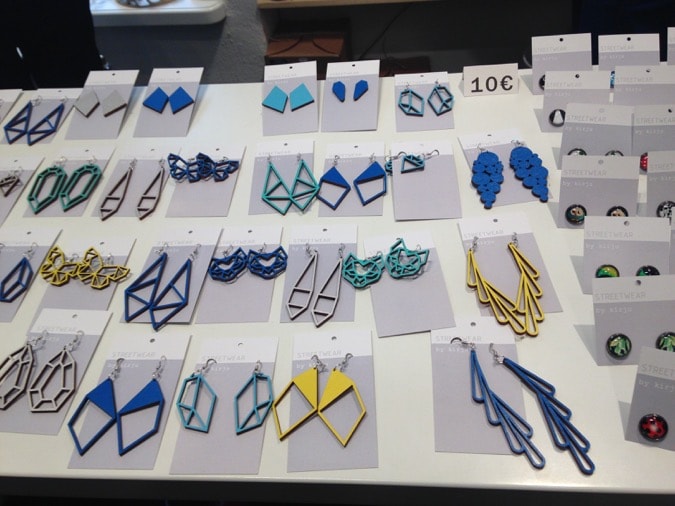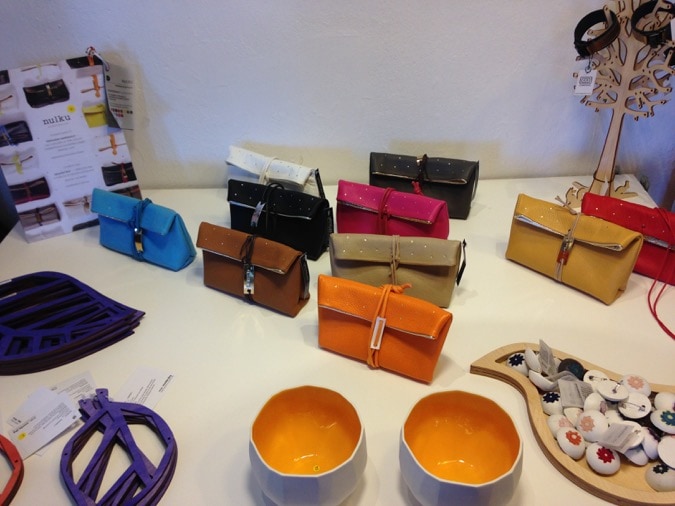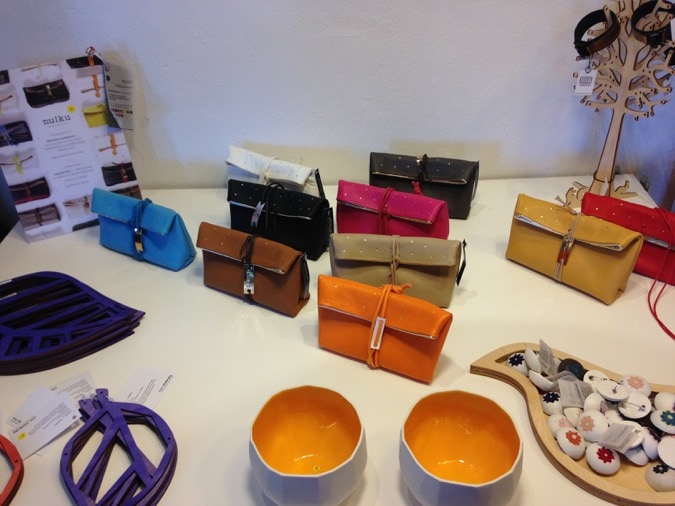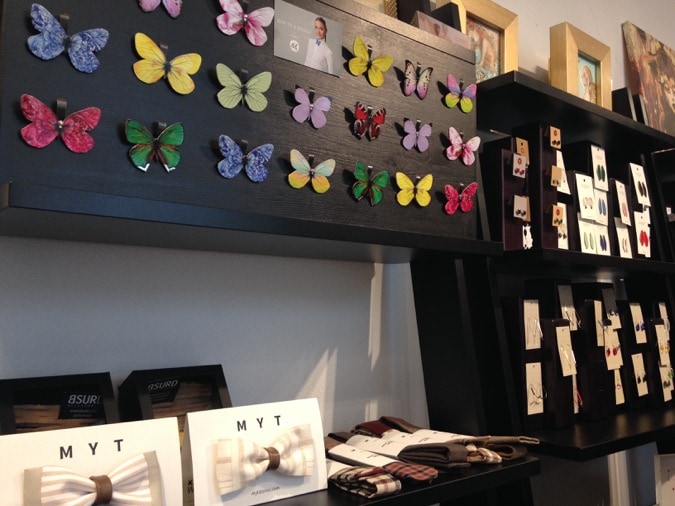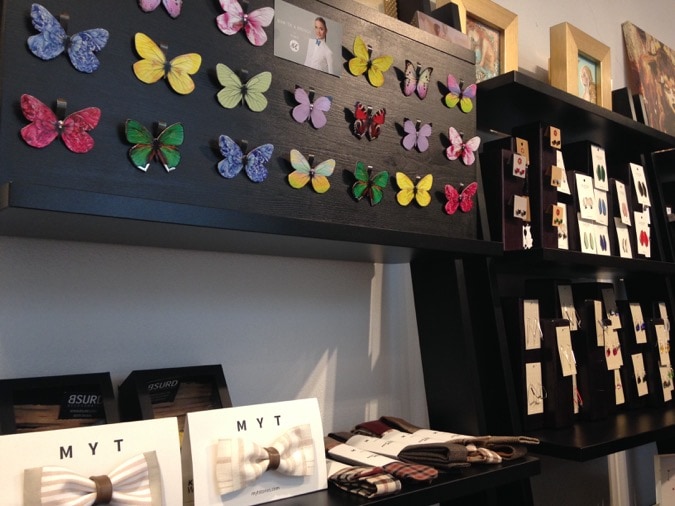 I loved wandering down St. Catherine's Passage (known as the most romantic spot in Tallinn). It was the place couples would wander to sneak a kiss away from public attention. It's also home to one of the city's best Italian restaurants Contravento – worth a visit, although booking is advised.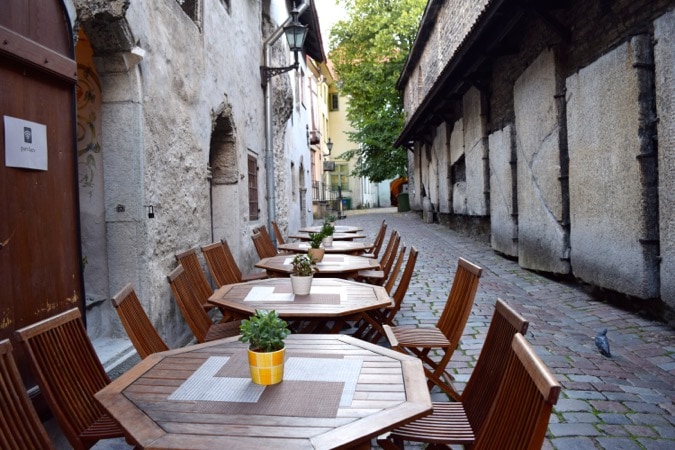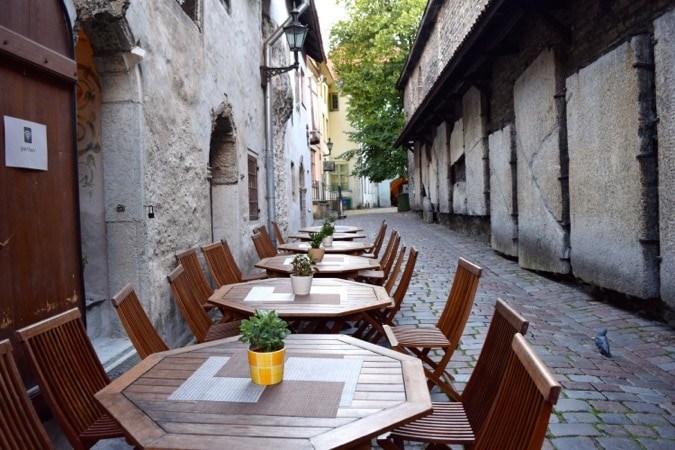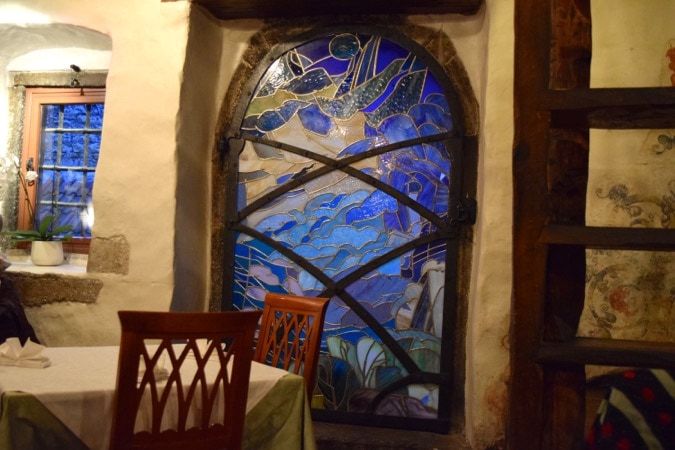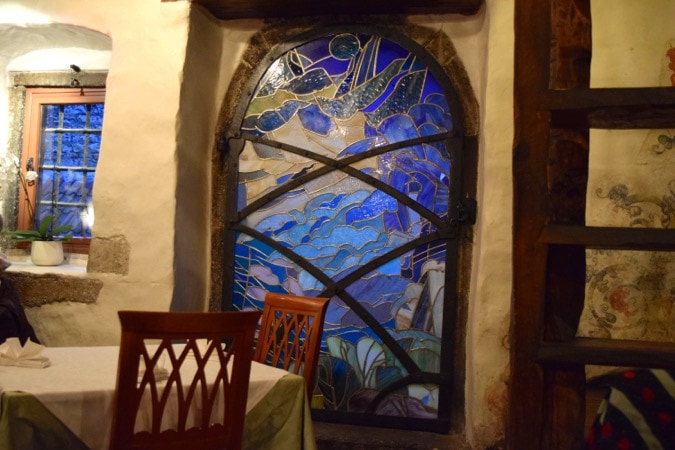 Another highlight was a visit to the III Draakon (3 Dragons) within the Town Hall. This mediaeval restaurant is lit by candles and offers a traditional menu of elk soup, ribs, and pies filled with spinach, meat, apple and more! Waiting staff wear traditional dress and never break out of character – asking for "5 moneys" rather than euros! Pints of beer and cider are served in large clay jugs and it's an experience not to be missed!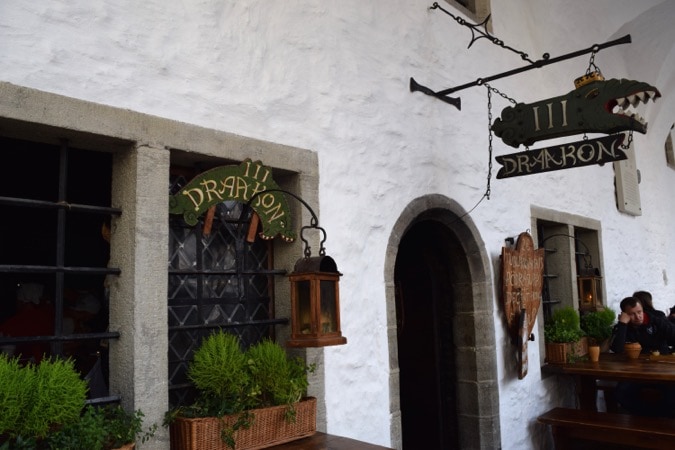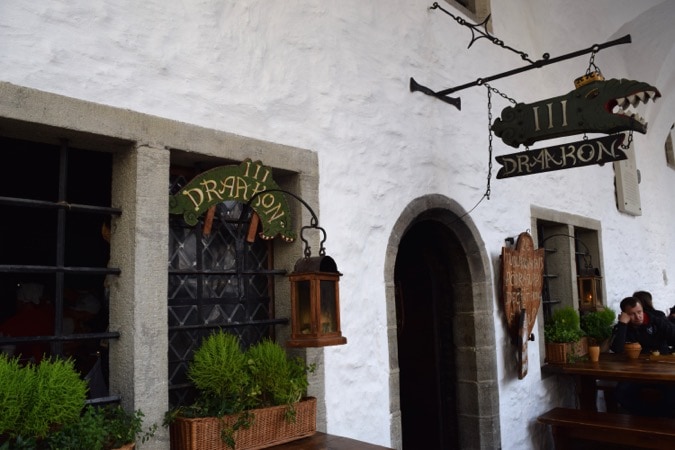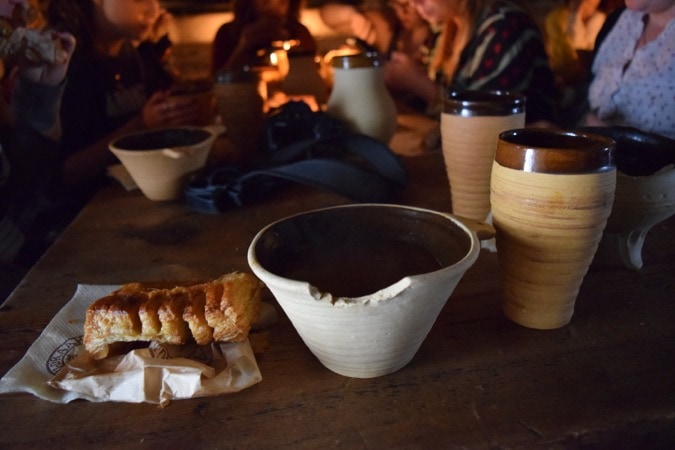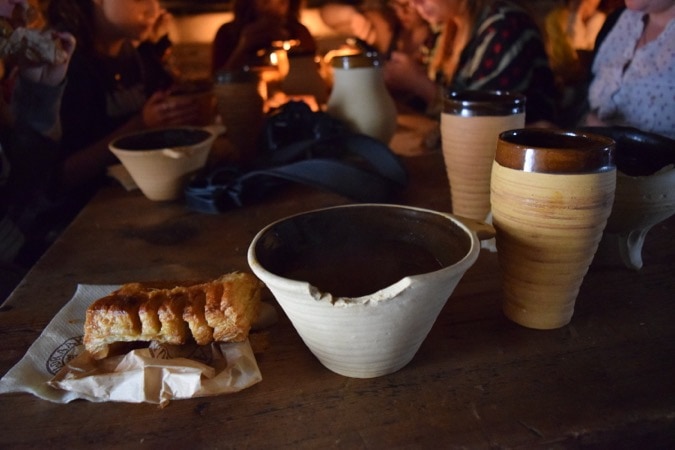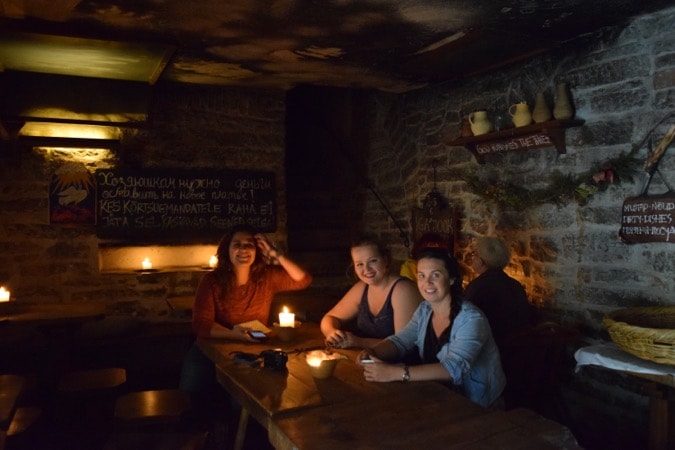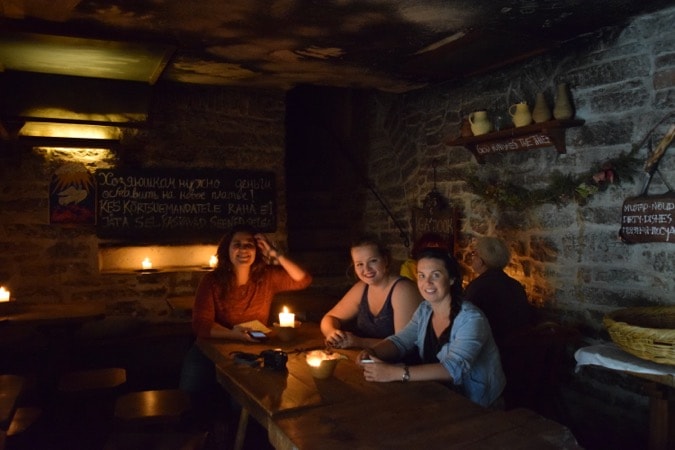 For something a little more modern, we checked out the roof terrace at Kohvik Komeet, on top of the Solaris Centre just outside the old town. I loved the stylish umbrellas, and the views were amazing. I was expecting to be left with a huge bill, but with coffees around 3 EUR and desserts 4-5 EUR, it was a bargain. Plus, you get a fleecy blanket thrown in if it's a bit chilly!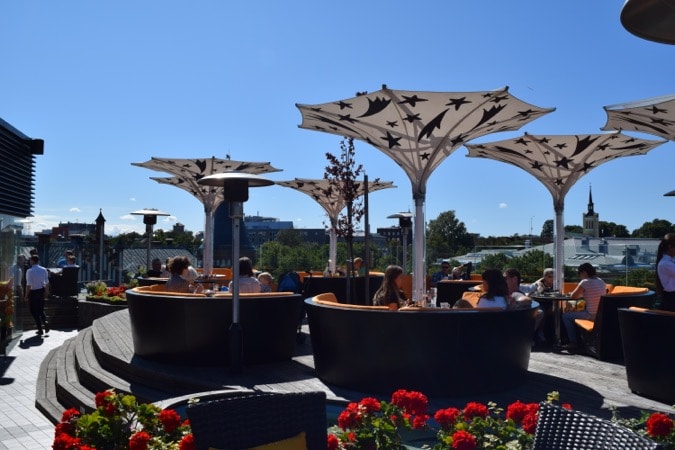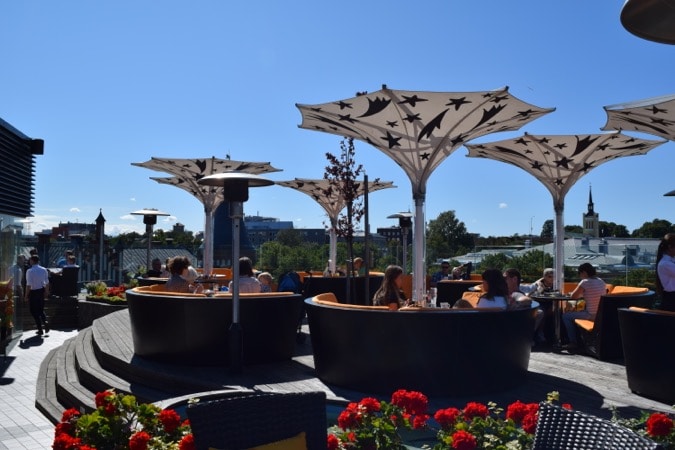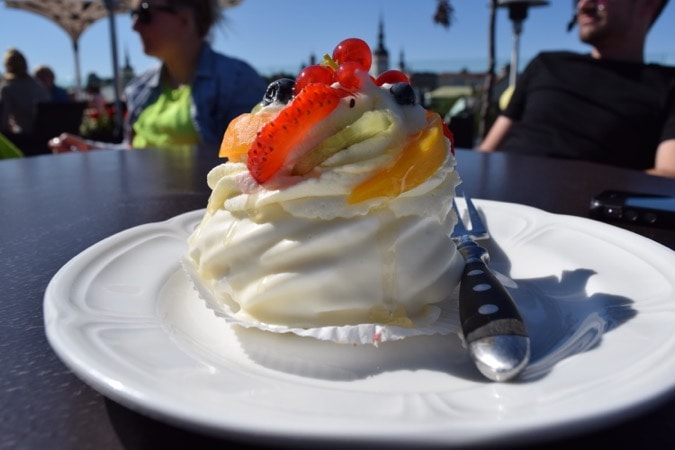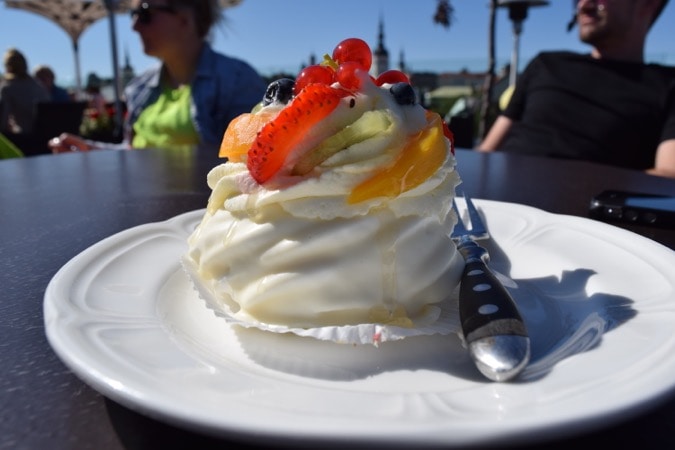 Another of the city's most famous places to dine is Kompressor – a pancake house in the old town. While the room may be a little on the dingy side, for 4.90 EUR you'll get a cheap, filling, delicious meal, perfect if you're nursing a hangover after too much of the local sweet liqueur Vana Tallinn!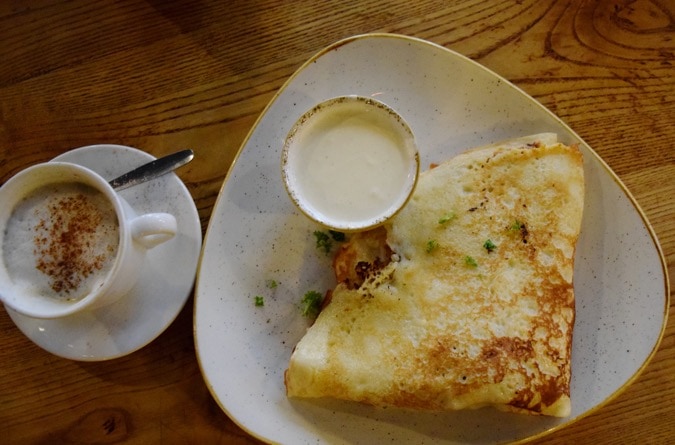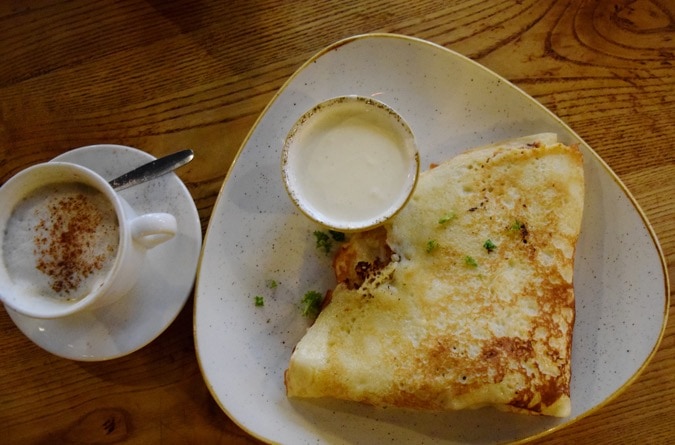 Prices are reasonable in Tallinn, so sadly it's yet another city that British stag dos have infiltrated for their big weekend of celebrations. Labor Bar was neon, deafeningly loud, and full of potions being brewed by the barmen turned chemists. It was a quirky place to grab a drink in and dance the night away.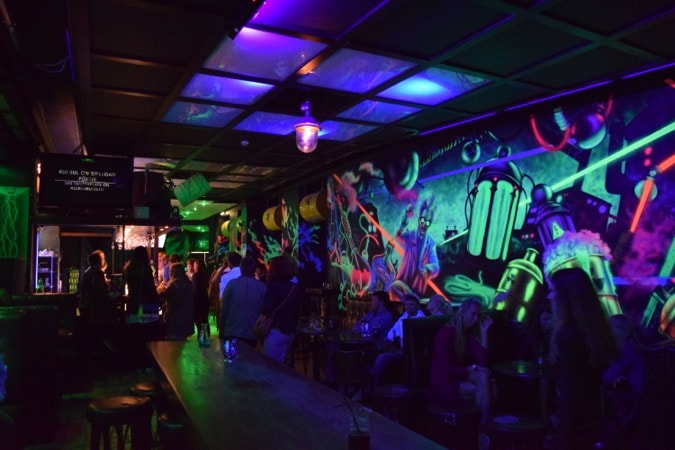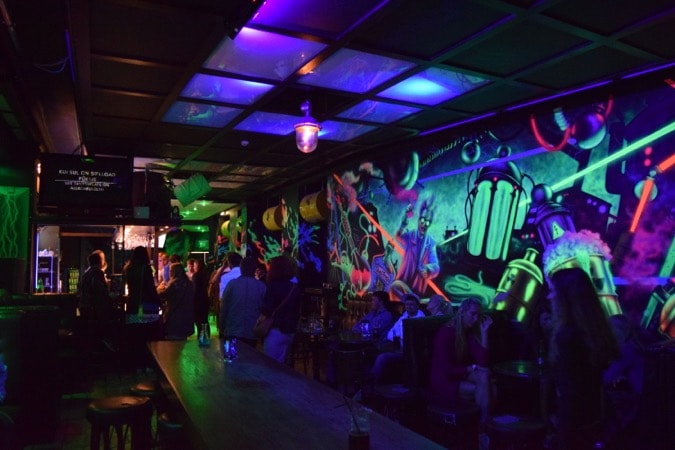 So 5 countries later, and my Scandi-Baltic Adventure has come to an end. I've left with a new-found love of some relatively unknown countries. Of all the places I visited, Tallinn was my favourite, so it was great to end on such a high. Quirky, charming, historic, inexpensive and friendly. I'm already hoping to return in the winter to see the medieval town hall dusted with snow, and the Christmas market in the square.
I hope this Tallinn blog helps with your plans! Find out more great things to do in Tallinn here.
Thanks to Busabout for hosting me on this trip. All opinions (as always) are my own. Find out more, and book your Busabout adventure here. Check out the videos of my trip here.