Could you handle travelling to the airport with absolutely no idea of where you're jetting off to? If you like spontaneity, find out all about my recent adventure with srprs.me!
I'm a seasoned traveller. I pack in 30 mins. I arrive at the airport just the right amount of time before a flight. I have playlists and TV shows ready for short haul flights. I have eye masks and travel pillows for long haul. I've almost mastered the art of relaxed travel.
So what happens when all control is relinquished? Well, last month I booked a weekend trip with Srprs.me. It's a novelty concept where you pay a standard rate that covers flights and a hotel. The only thing is, you don't find out where you're going until you're at the airport.
You might be thinking this sounds like a nightmare… how on earth do you know what to pack? BUT… It's actually surprisingly liberating. So let me outline a little more of how the concept works…
When you book your trip you can choose between a backpacking option or a city break. I went for a 3 day/2 night city break. I then chose between Europe or Mediterranean Europe. Craving a bit of October sunshine, I went for the Med. Then it asked for three destinations I didn't want to visit… so I popped down a few I'd visited recently. I selected approximate flight times, preferred airport, and that was it. My fate was in their hands!
A week before travelling we received the weather forecast via our online booking page. It updated daily, so by the night before (when I was packing) I had a fairly good idea of the temperatures and weather conditions to expect. The Srprs.me team posted out a special envelope with a scratch card in, which I was instructed to take with me to the airport.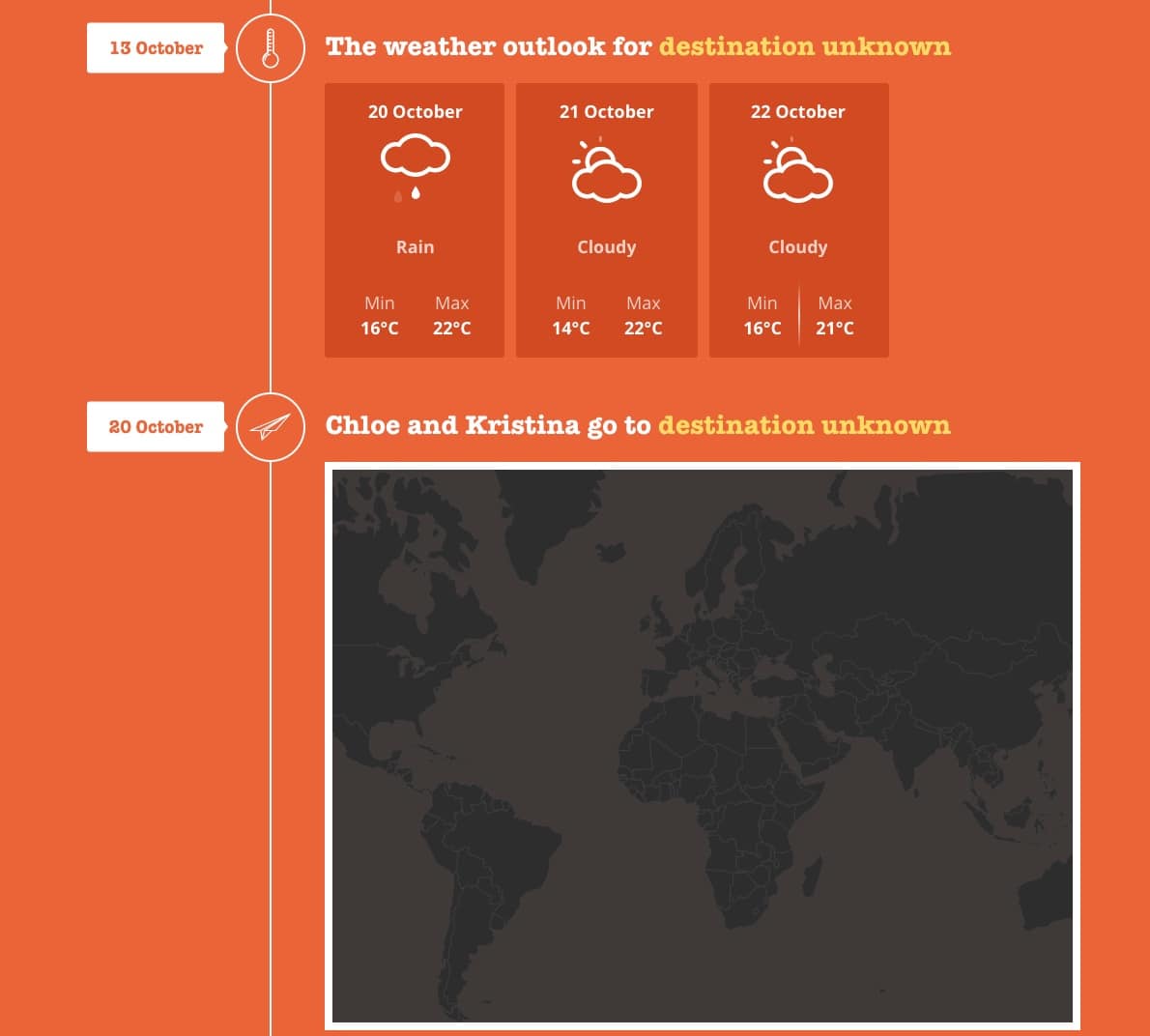 As the week before ticked on I went from feeling excited one minute, to nervous the next. I packed not knowing if it was going to be a place I'd be trekking around, lazing on a beach or mingling in glam surroundings!
I arrived at Heathrow Airport at 7am on Friday morning and met my friend Kristina who was joining for this mini adventure. We joked about all the random things we'd packed, and then got on with business.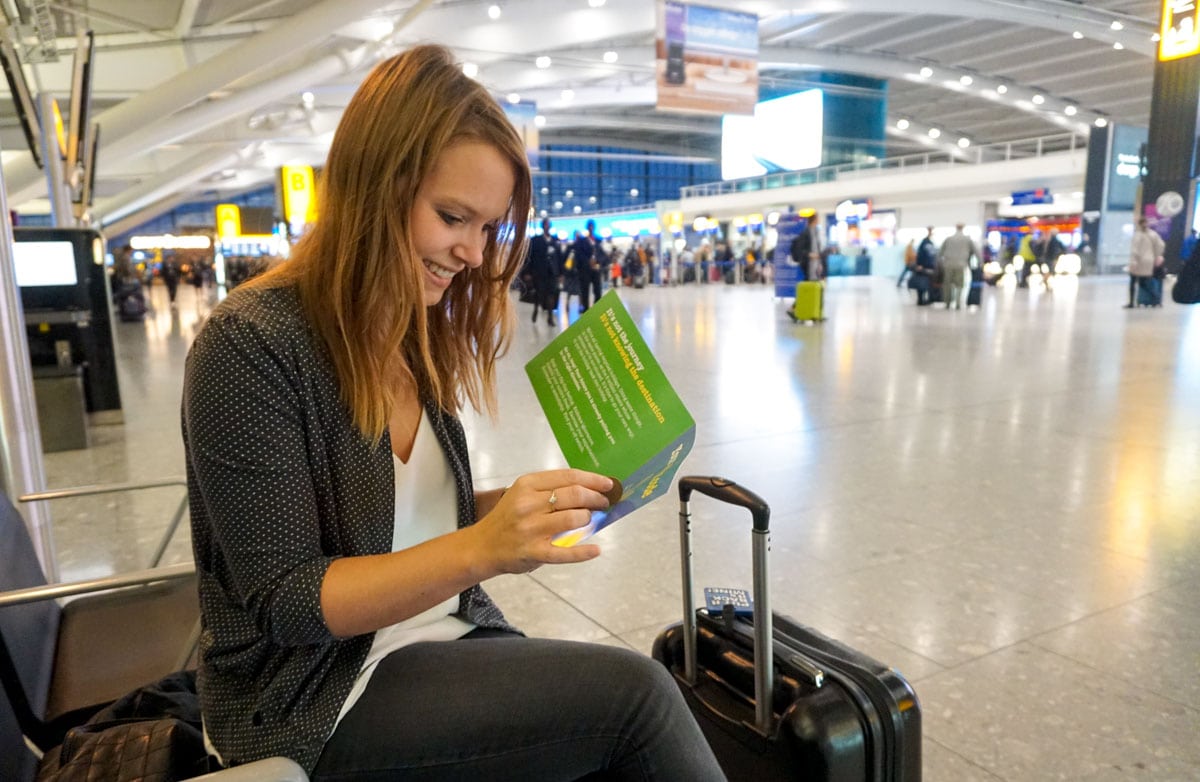 I took out the scratch card, scratched off a code, and input it to the website. The page loaded… You're off to Nice!
We both whooped, jabbered excitedly about how neither of us had ever visited, and couldn't believe what a lovely break lay ahead! We received plane tickets and hotel confirmation on email (for a lovely 4 star hotel in the centre), and gallivanted off through security. A few hours later we landed in Nice, keen to start exploring.
Despite being mid-October, Autumn hadn't hit yet and the south of France was still enjoying beautifully warm and sunny days. As we landed over the seafront, I could see why this part of the world was called the Cote D'Azur – all the blues!
There's something pretty magical about the spontaneity of arriving somewhere without a plan. I'm big on planning, usually researching minute details of how to get to the best viewpoints, top restaurants and finding those hidden gems that nobody knows about, but there was a new feeling of liberation about this trip.
So, with just three days exploring the city, what did we do? And did the spirit of surprise and spontaneity stay with us for the adventure?
---
Top Things To Do In Nice, France
After learning our destination, I quickly posted on Facebook and Twitter for recommendations, and walking up Castle Hill came top. As we climbed the steps, the views of Nice's city and beach areas got better and better. Also at the top was a beautiful waterfall which I'd definitely recommend checking out.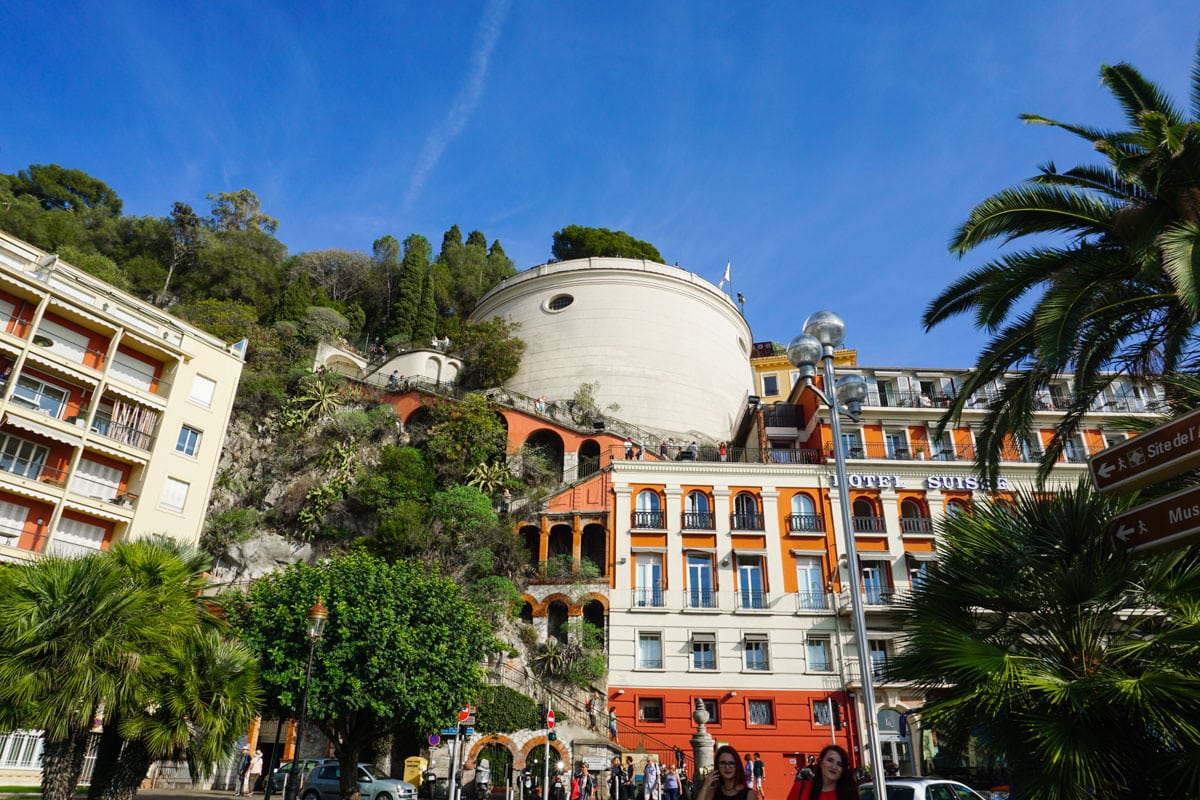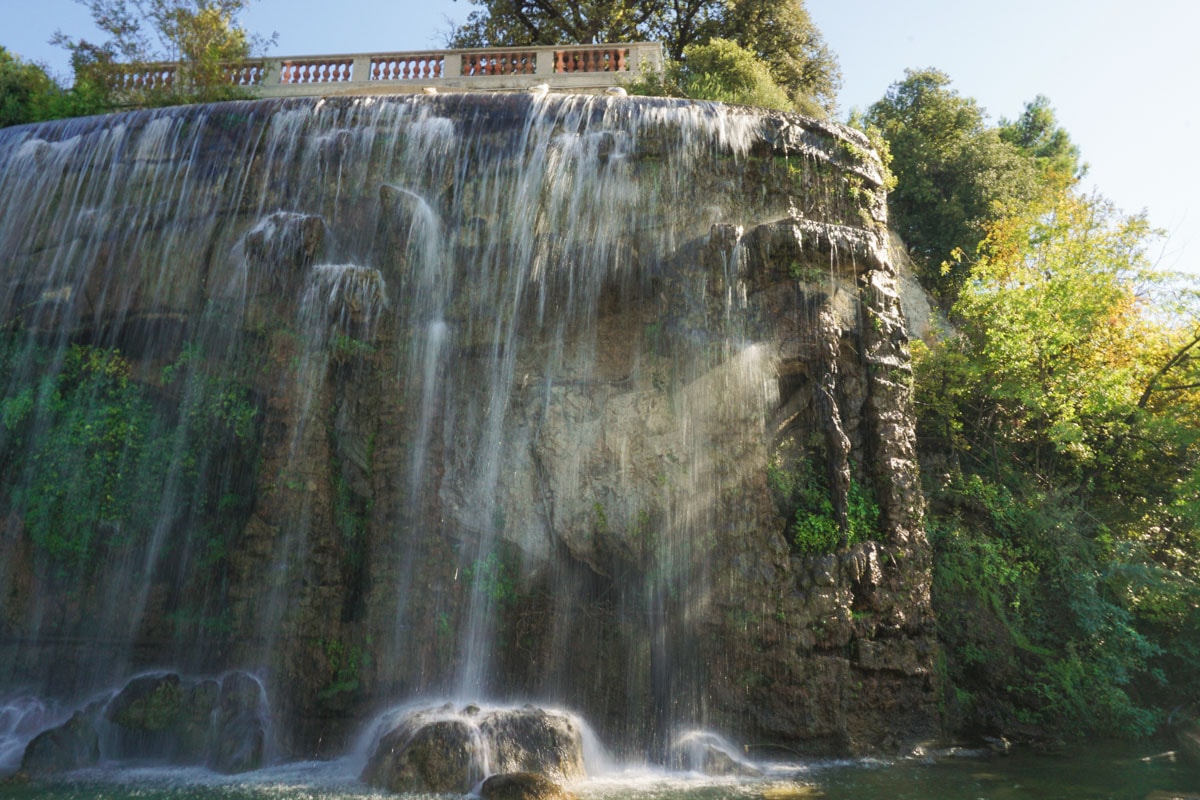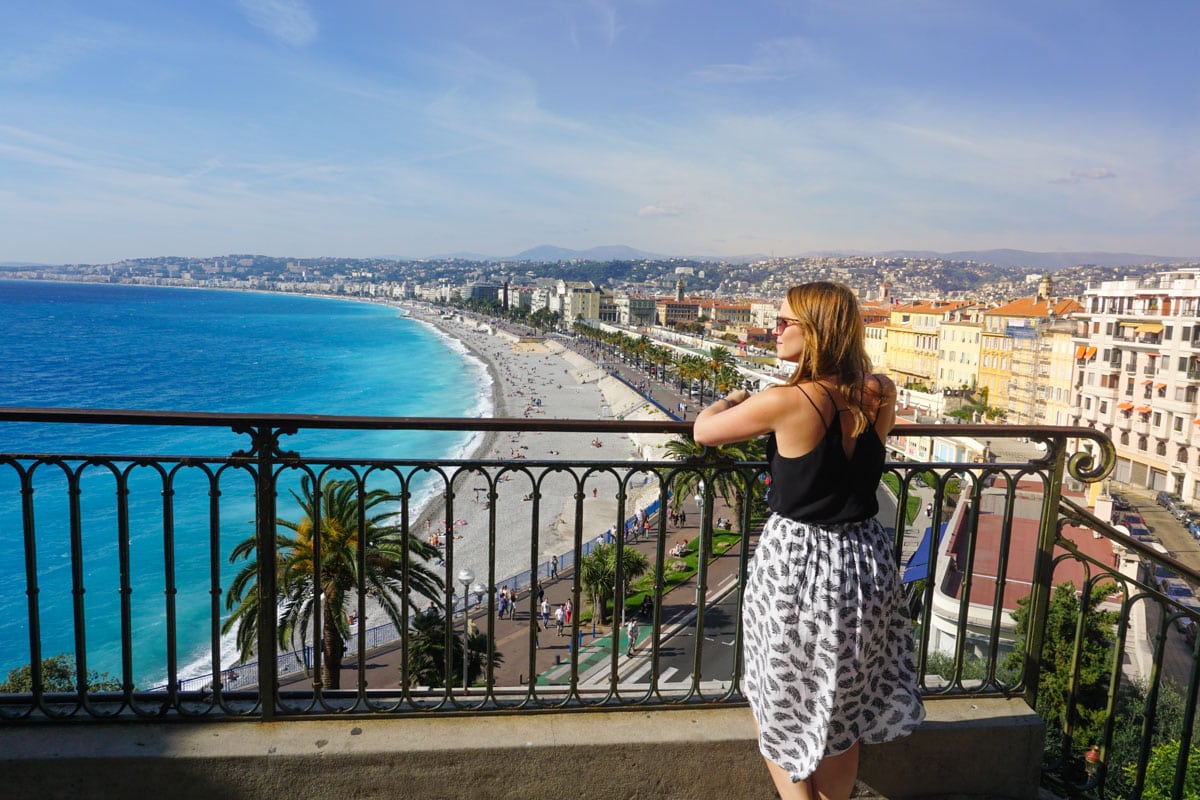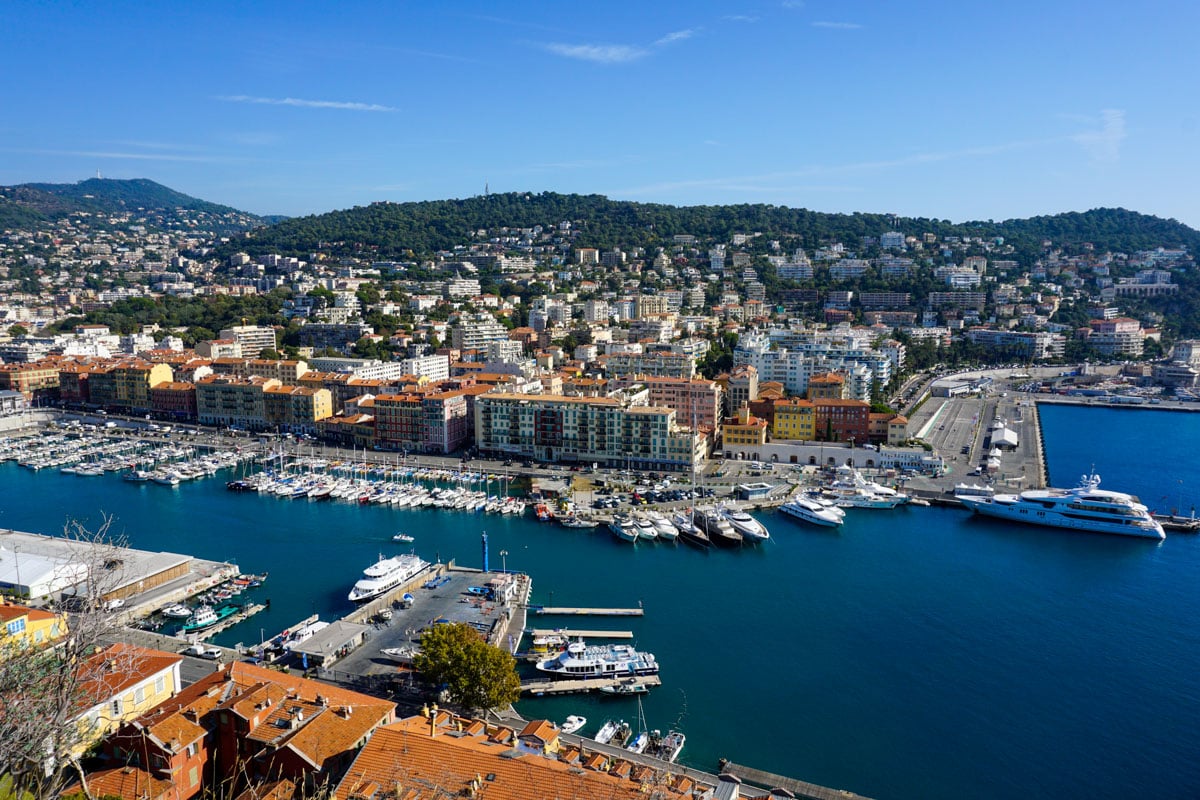 Nice is a great city to explore on foot. It's relatively flat, and there are plenty of photogenic places to see. A wander along the Promenade Des Anglais was a highlight for me. The walkway goes right along the seafront for several kilometres, passing beach clubs, smart restaurants and sunbathing spots. I loved the rows of iconic blue chairs lining the route. The Cote D'Azur couldn't get much bluer!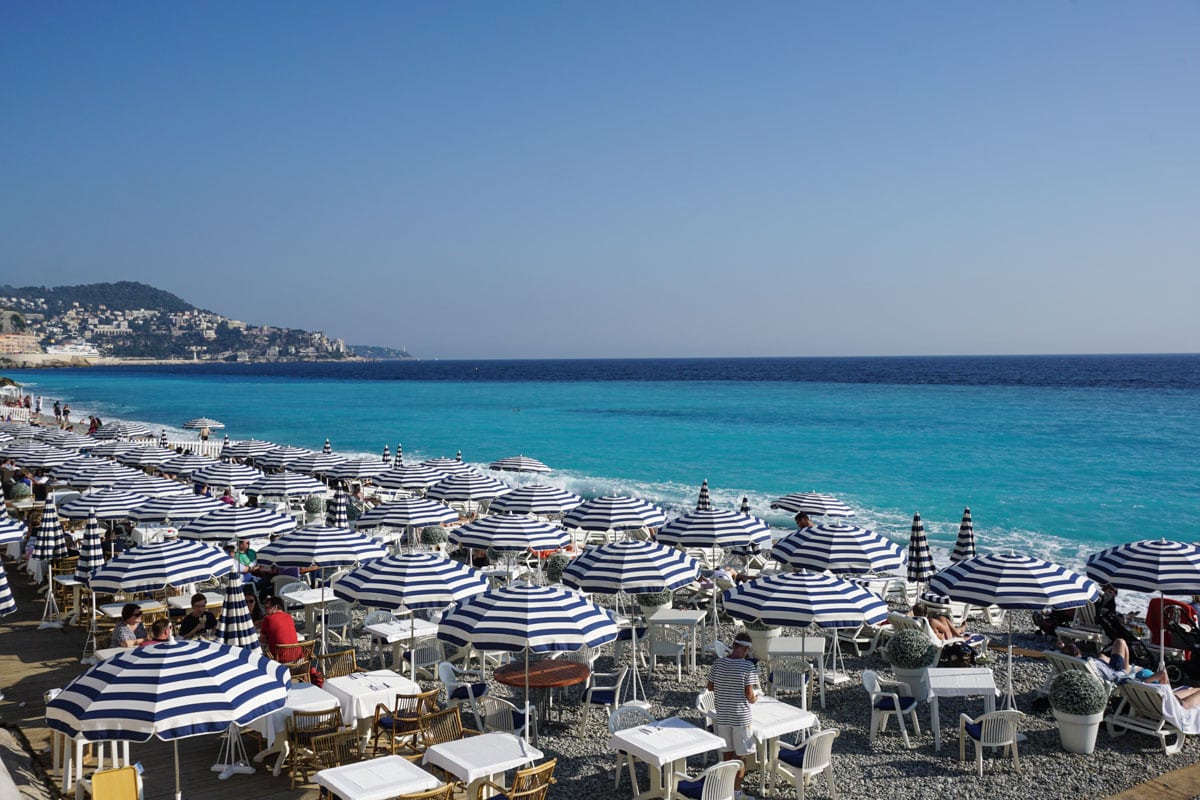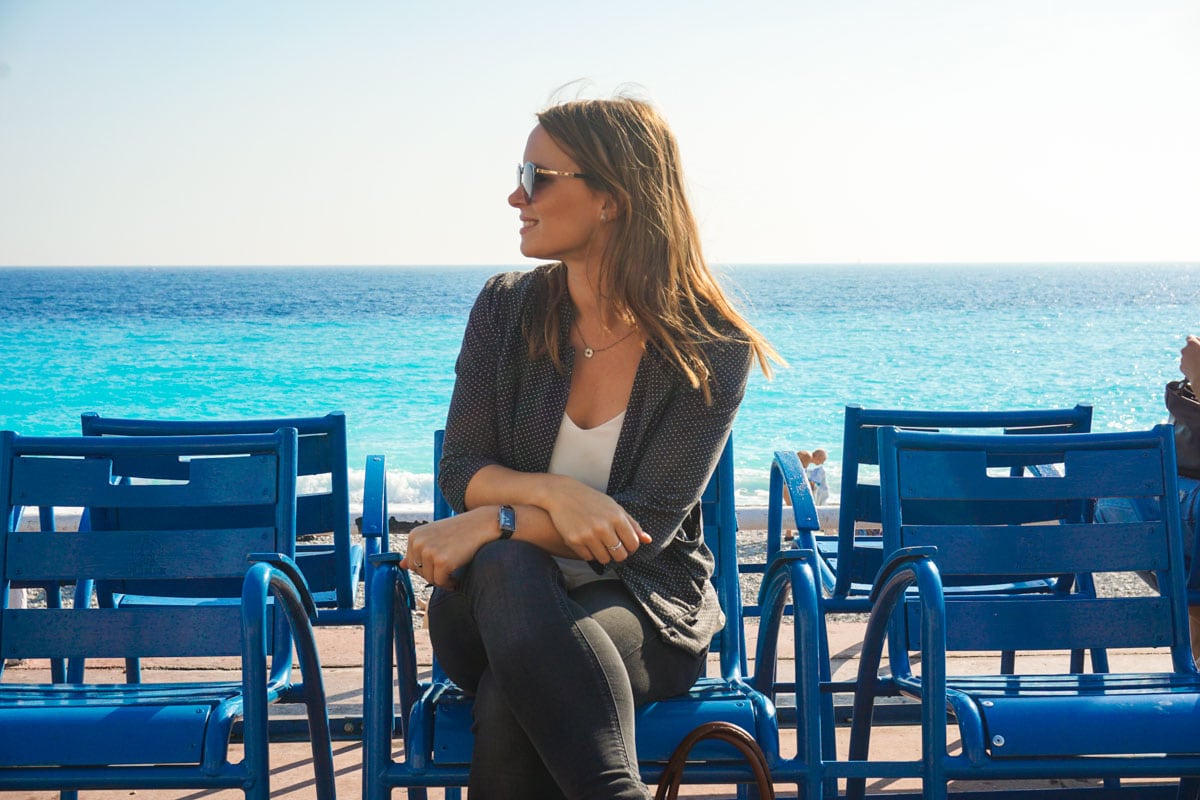 Get Lost In Nice's Old Town
Vieux Nice is a labyrinth of skinny streets and tall colourful buildings adorned with rustic shutters. It is super pretty, and whether you fancy exploring the cute boutiques and restaurants, or just getting lost, it's definitely a place to add to your list.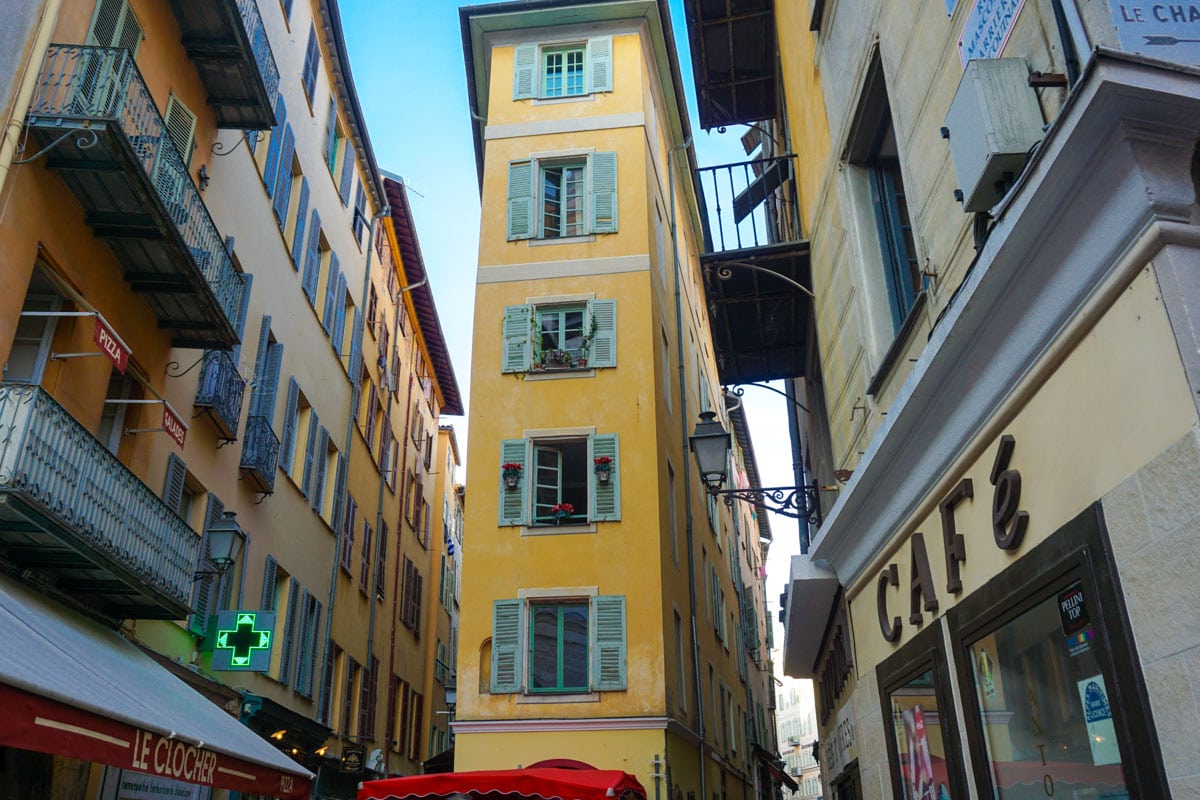 One of the highlights for me was Fenocchio – a famous ice cream store in Place Rossetti. With over 90 flavours on offer, you'll find all the standards plus plenty of intriguing options including beer, olive, violet, chocolate and ginger and mojito. I also loved Cours Saleya – a large street market with stripy awnings selling fresh produce, regional specialities (including lavender and colourful soaps) and lots of beautiful flowers.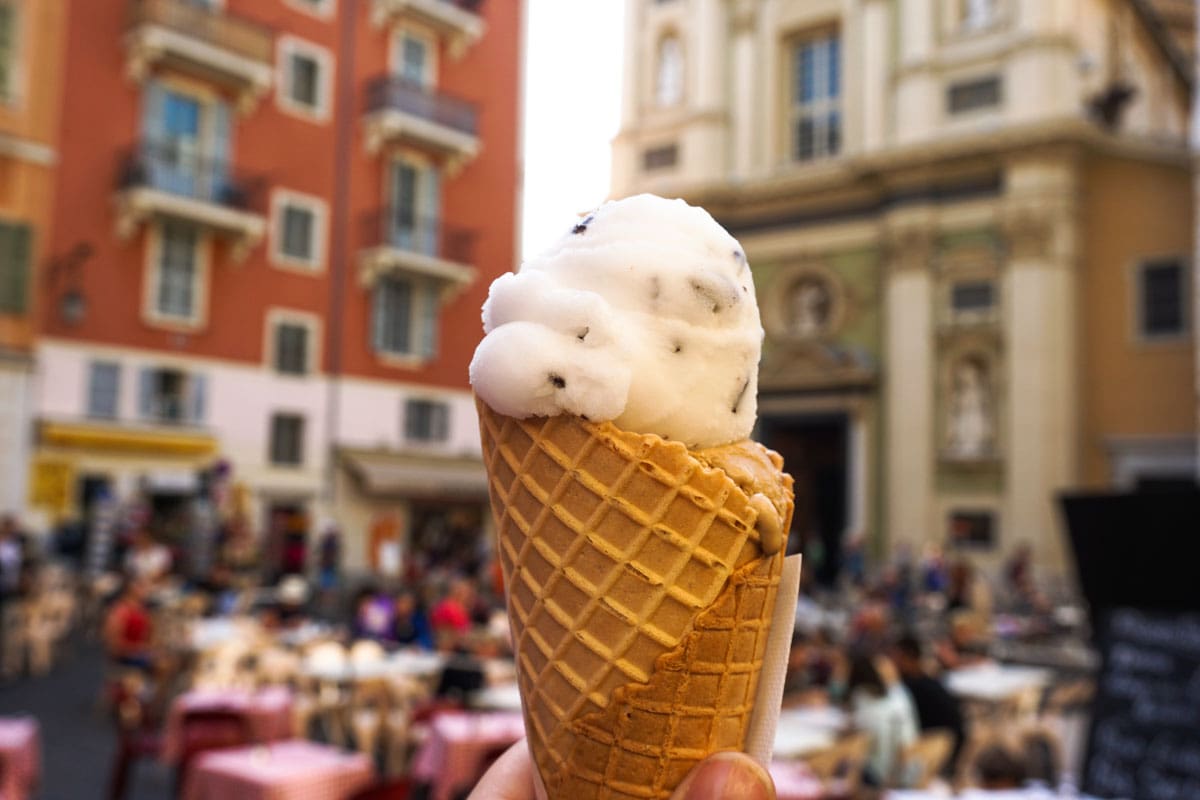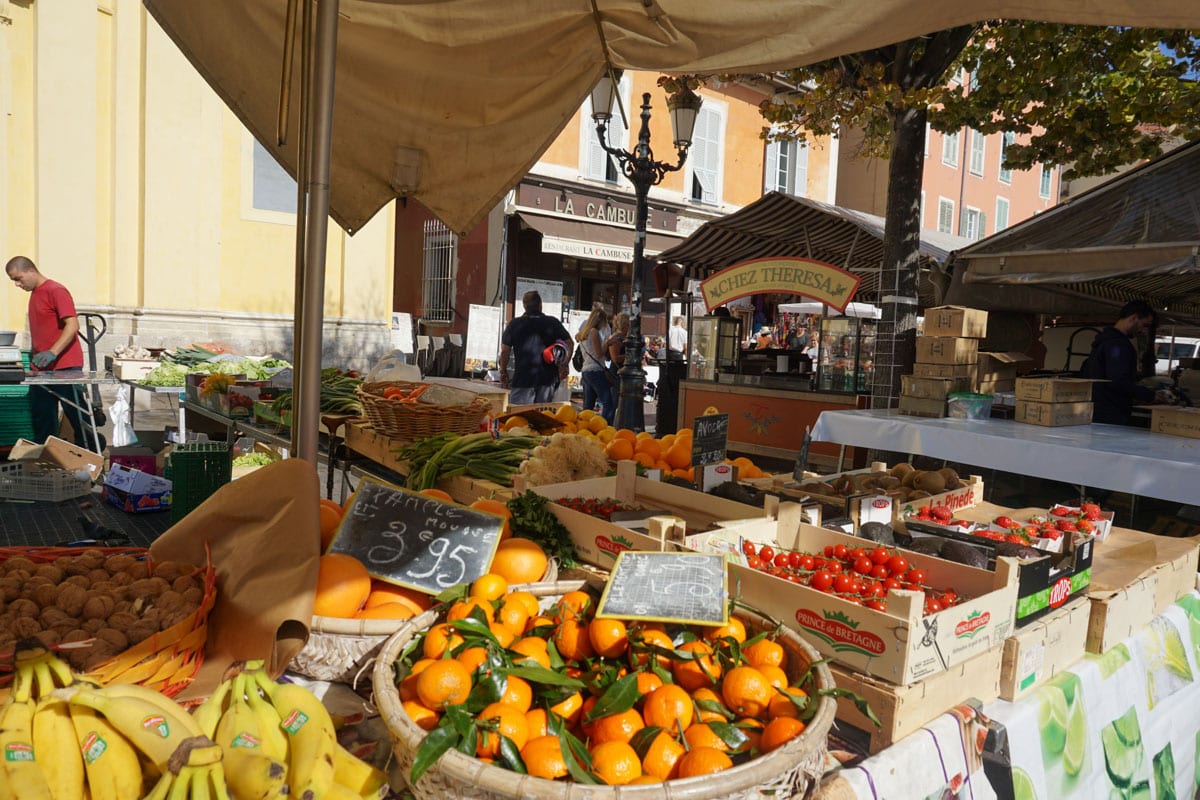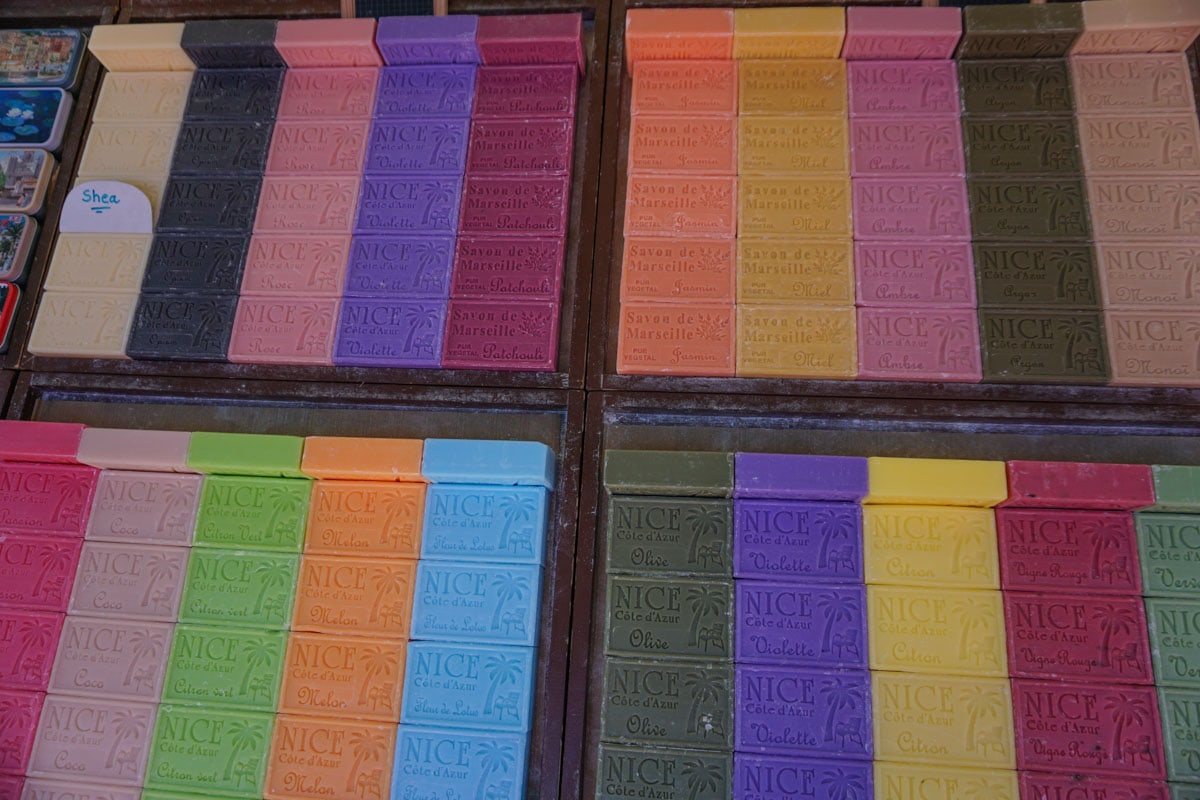 Check Out Nice's Port
While many will stick to the main stretch along Promenade Des Anglais, take a trip to the port to see the boats. It's a little less touristy than the main part of the city, and there are some excellent restaurants moments from the water. Top marks goes to La Vigna – a high quality restaurant with a very reasonable (and delicious!) 3-course set menu for 29.95 EUR.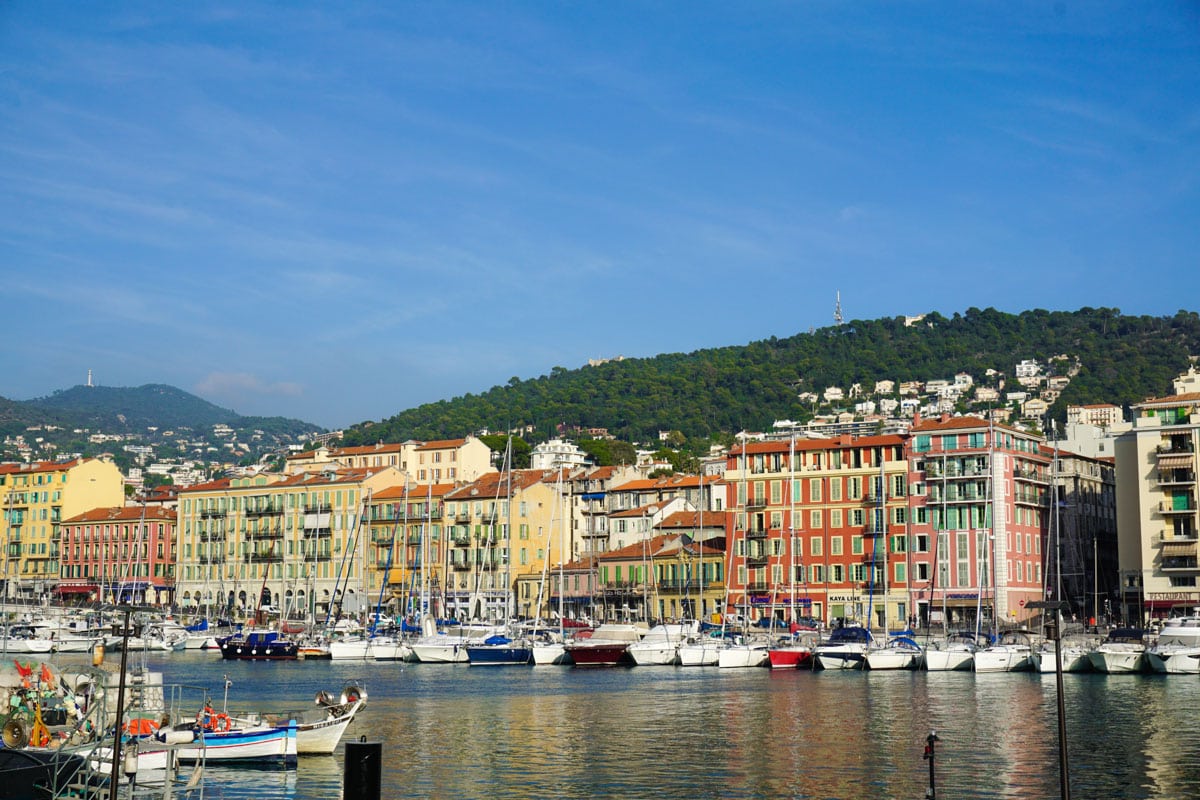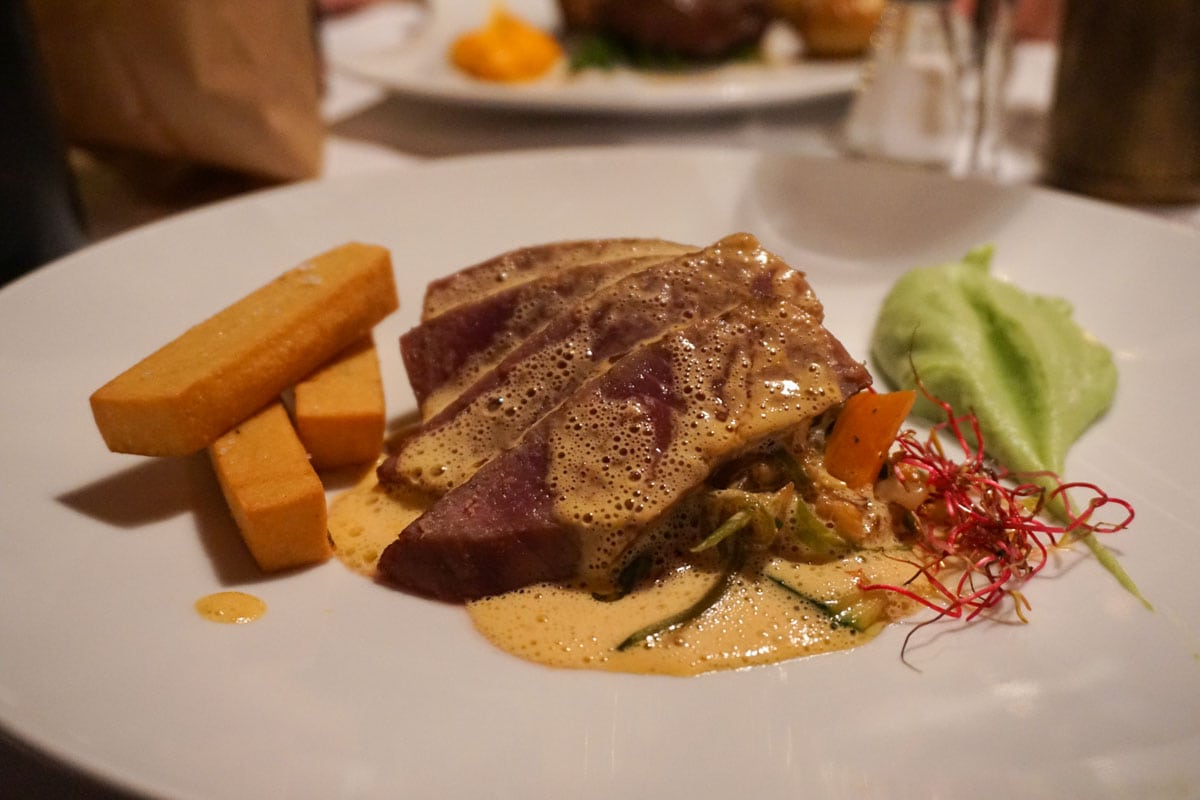 Drink In Nice's Most Iconic Hotel
When we passed Le Negresco Hotel in our taxi on the way to Nice, we knew we just had to visit. With its beautiful domed roof, illuminated letters and a colourful statue of Louis Armstrong outside, it had a circus-like appeal. We stopped by for a drink in the bar one evening, and sipped on pricey cocktails (23 EUR a drink) while listing to live music. It had that old-fashioned French feel… really atmospheric! We managed to squeeze in a little snoop around the downstairs of the hotel too – with its treasure trove of artworks adorning the walls.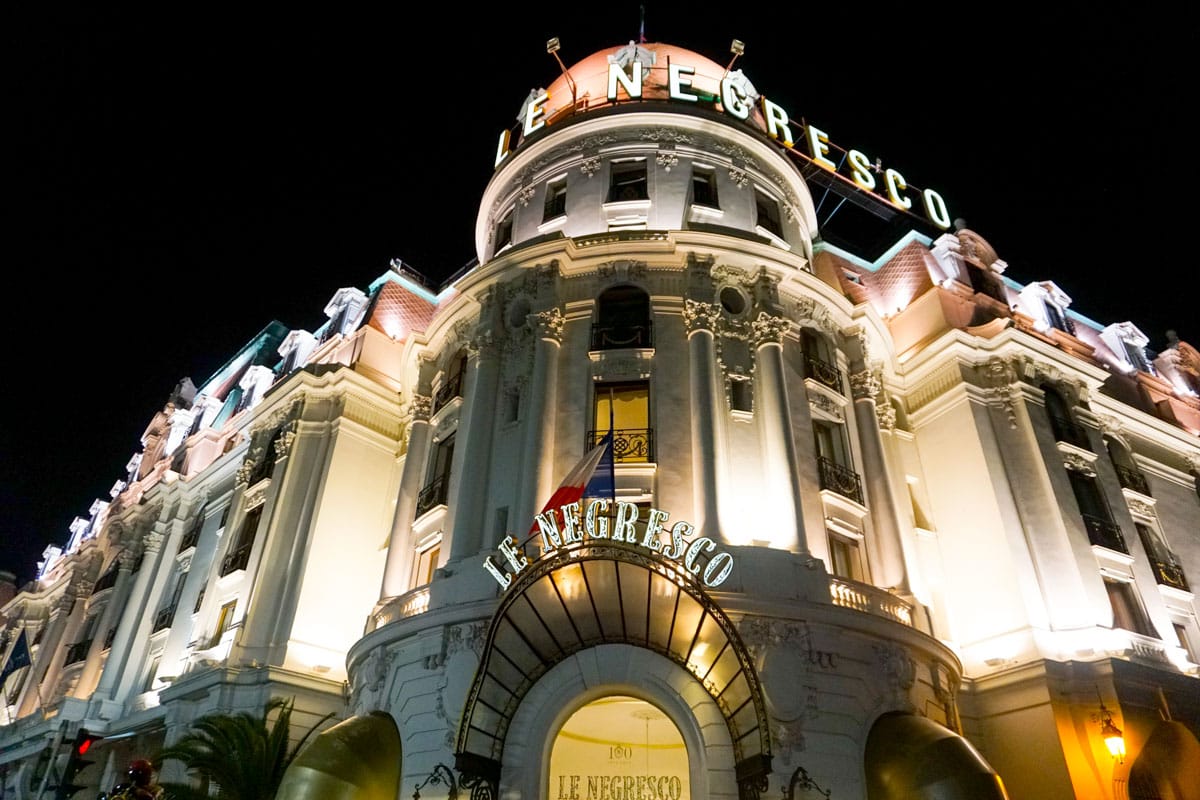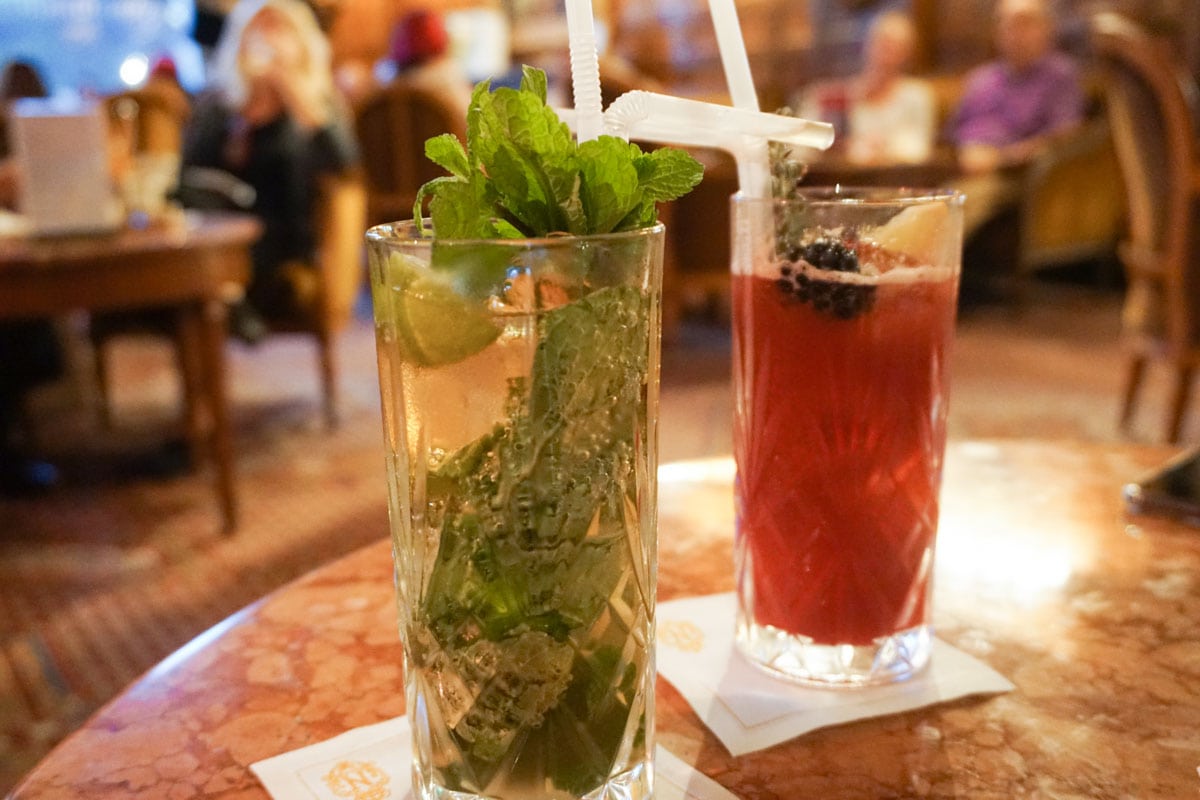 Eat Fine French Cuisine
Welcome to France, home of gourmet cuisine and fine wine! This was definitely a big reason I enjoyed the weekend so much. Over the course of three days we enjoyed beef carpaccio, sea bream tartare, seafood pasta, steak frites, tasty fish dishes and plenty of ice cream. There's an interesting foodie scene, with lots of Italian influences as Nice was once ruled by Sardinia. There are plenty of pizza and pasta joints, and it's common to see a mix of both French and Italian cuisine in Nice's brasseries. Our top meals were at La Vigna (mentioned above) and Le 11eme Art.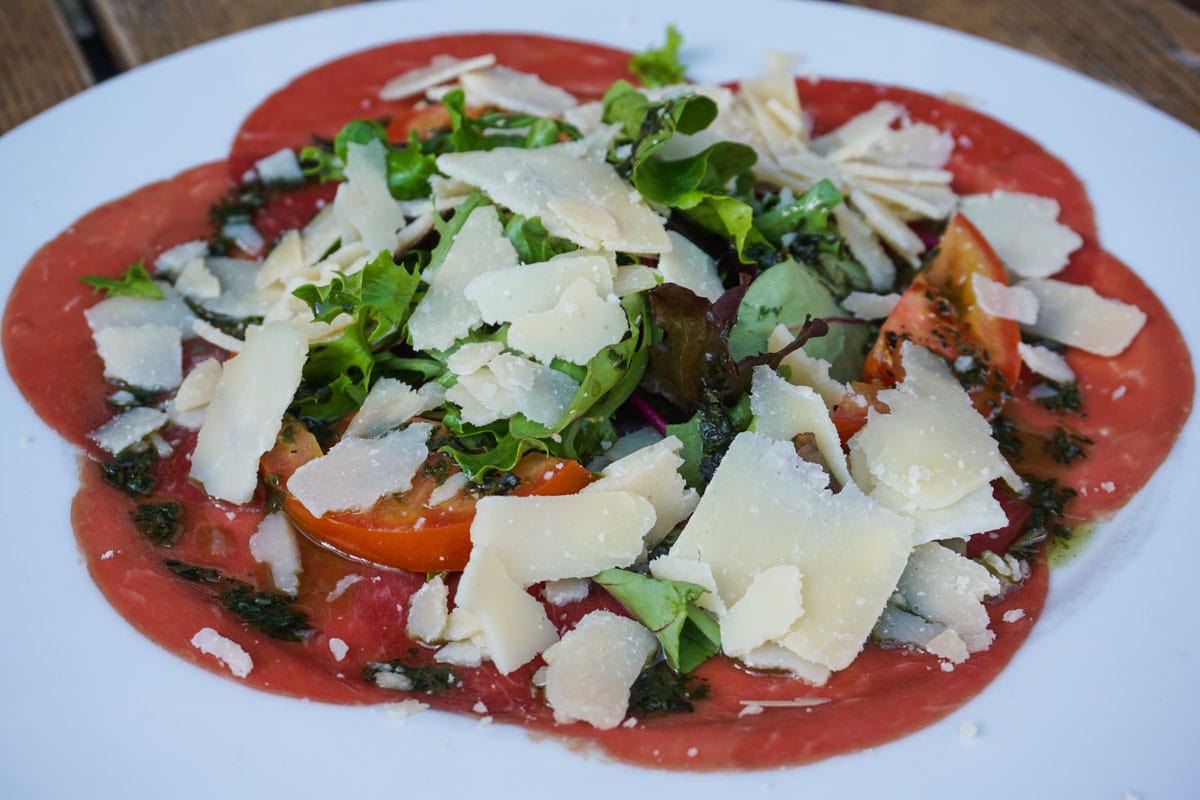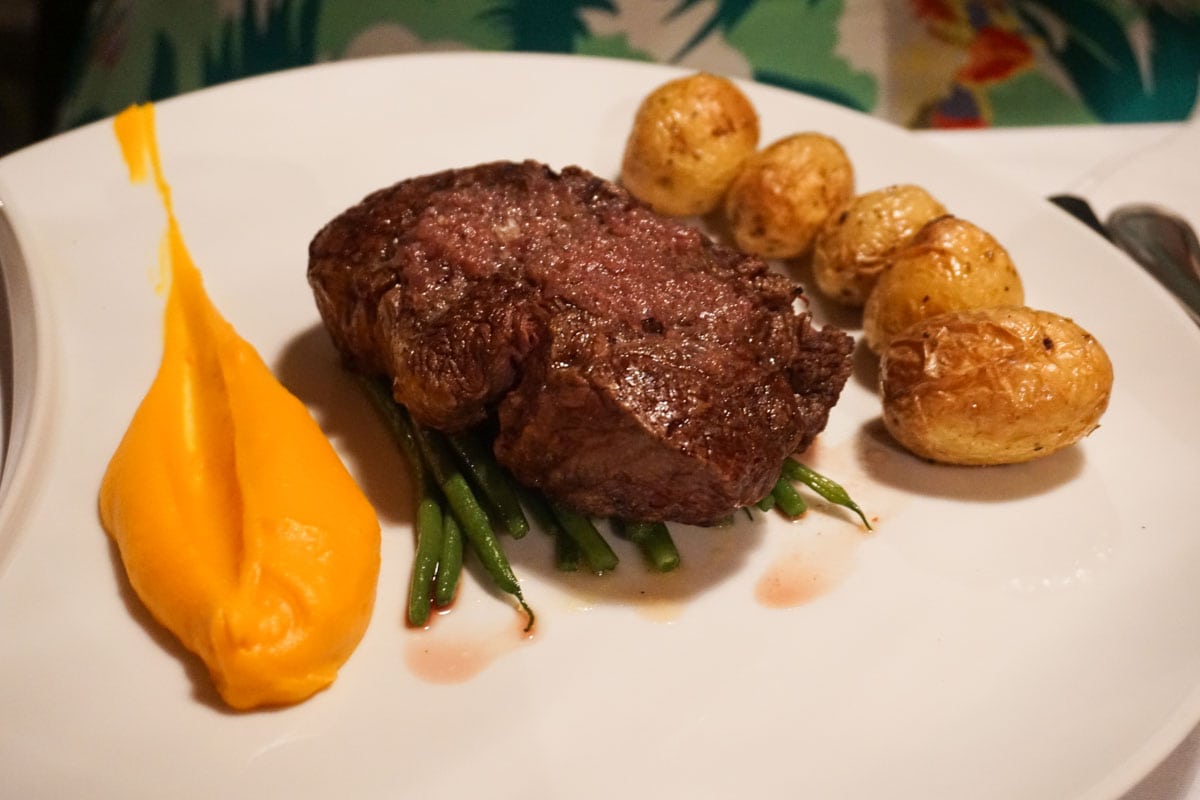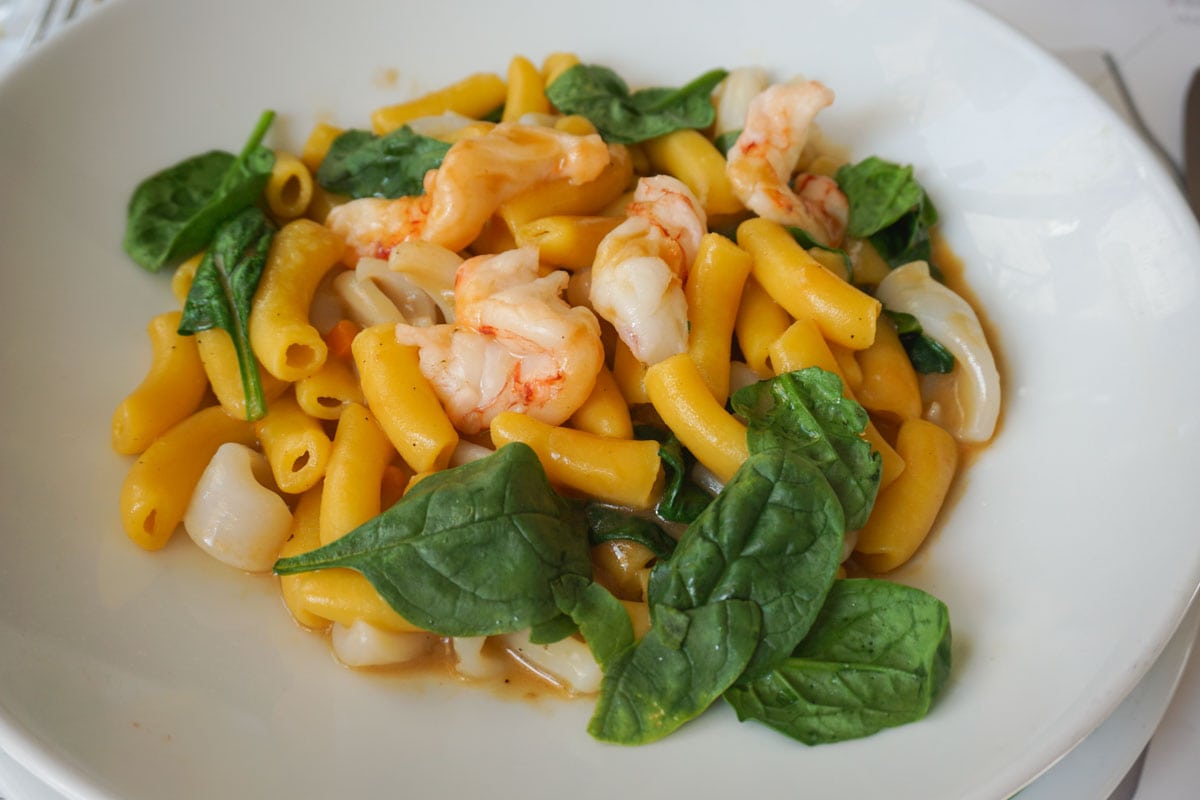 Relax On The Beach
I was so surprised to visit Nice in mid-October and find it was still sunbathing and swimming weather. With temperatures around 23 degrees, the beaches weren't heaving, but there were still plenty of people enjoying the sunshine. The beaches in Nice are pebbly, so if you're considering a visit, splash out on a sun lounger at a beach club, or take a soft towel.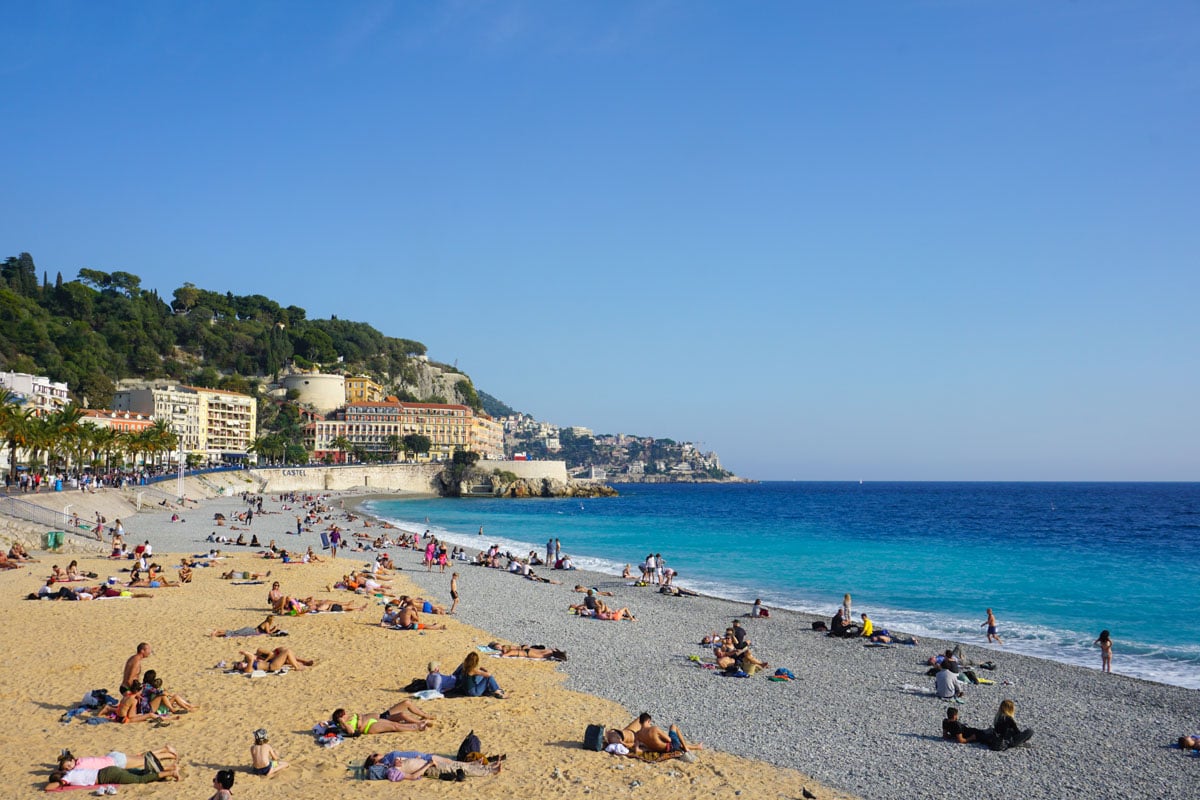 Take A Day Trip To…. Monaco
And finally, it seems the spontaneous theme of my trip made a big impression. On Sunday morning I woke up and said to Kristina, "How do you fancy doing something crazy?" She looked nervous, and asked if it involved bungee jumping. "No, but I've just seen Monaco is only a 25 minute train ride away… we could go for lunch?"
And off we went to the train station. We bought return tickets for under 8 EUR (bargain!) and spent the afternoon checking out Monaco's most famous sights. We stepped foot inside the Casino de Monte-Carlo, gawped at the supercars lining the streets, checked out the yachts in the marina and watched cars take on the world's most famous hairpin bend. It was fun to see the glitz and glam for ourselves, and it's fair to say, we definitely made the most of our time away.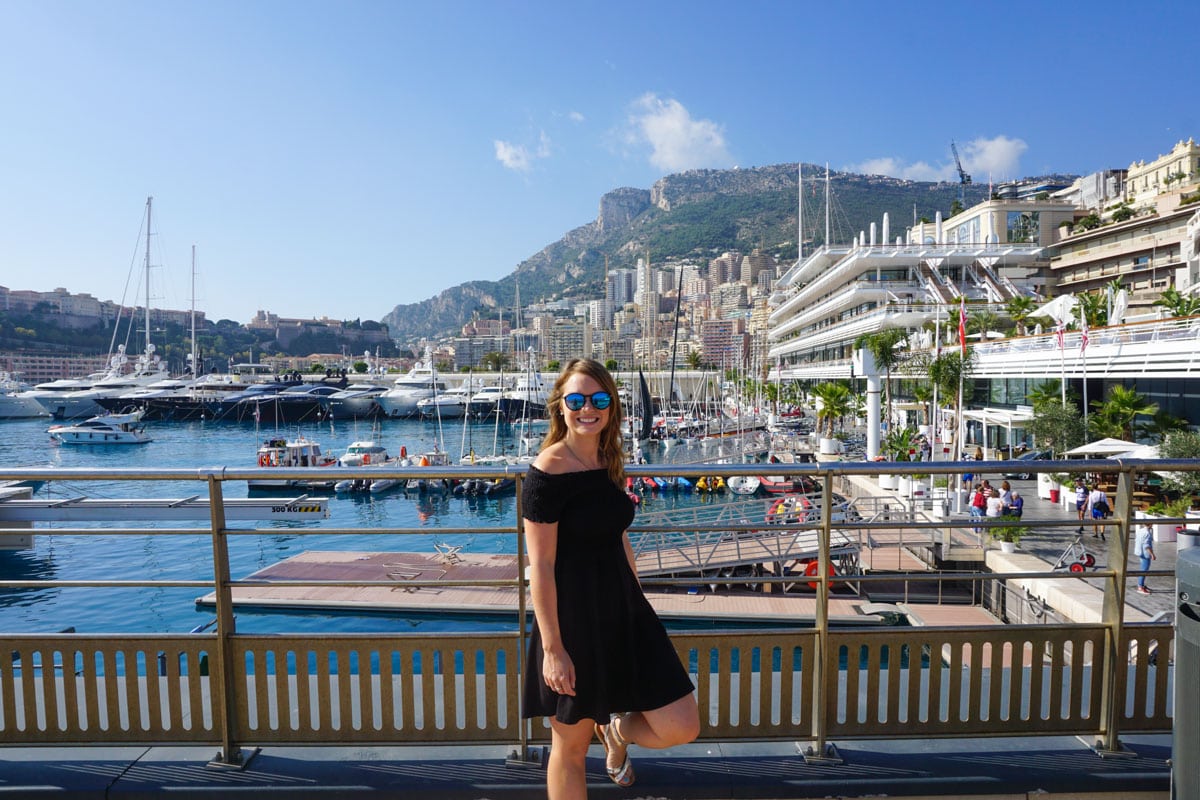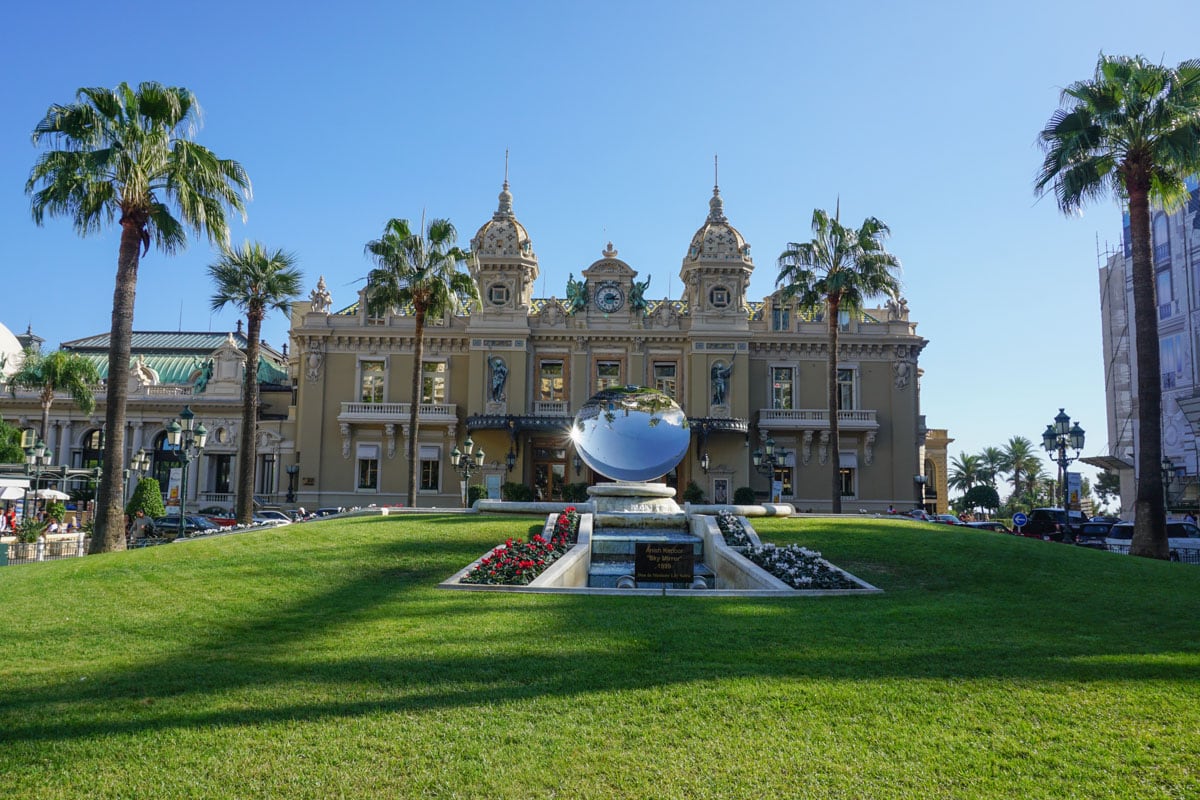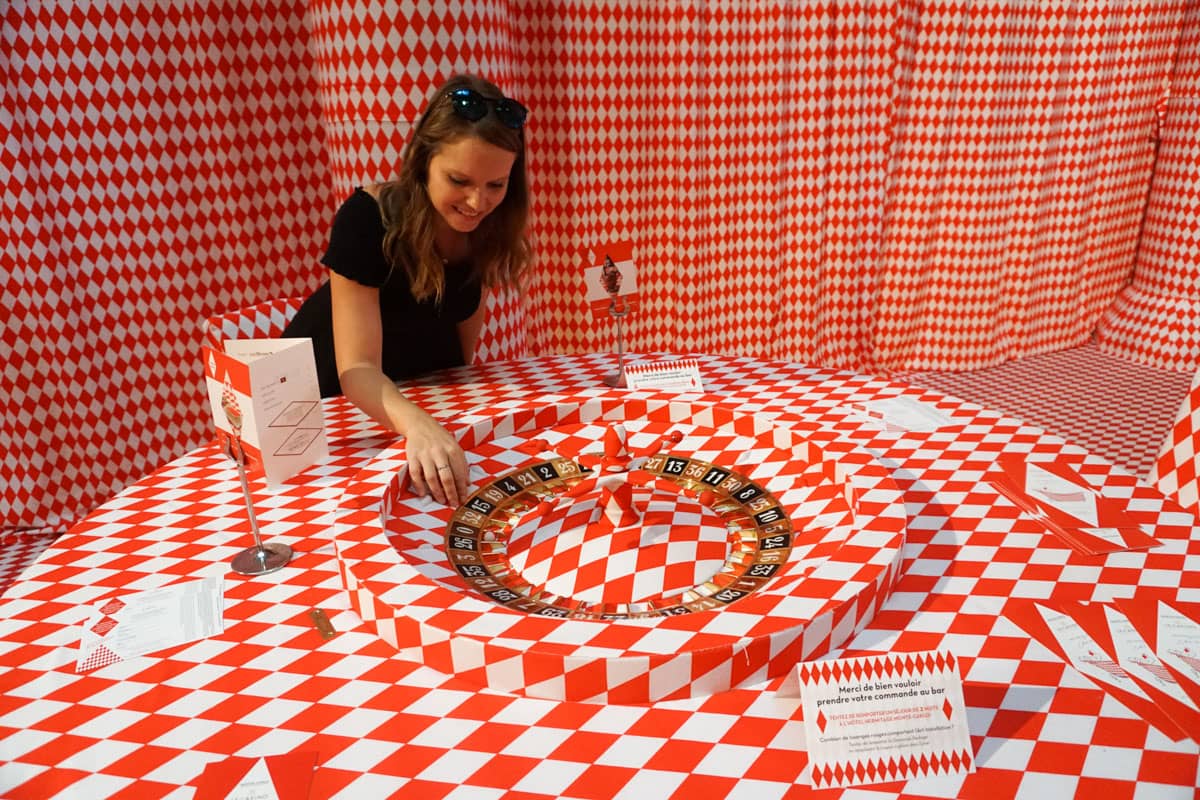 As travel becomes simpler, easier to plan and a bigger part of our lives, it's exhilarating to shake things up. I loved the surprise element of this trip, and the feeling of spontaneity it added to our time away.
srprs.me offer surprise destination city breaks across Europe for 3, 4 or 5 days currently priced from £130 per person. Visit srprs.me to book.
Big thanks to Srprs.me for inviting me on this trip. I genuinely love the service, the excitement and what the company offers, so all words are my own! If you have any questions, let me know!
Enjoyed this post? Pin it for later…