From skiing at a top-rated resort, to food tours and spa days, there are plenty of amazing things to do in Telluride in winter.
Are you starting to think about a snowy getaway in Colorado? Well, let me tell you about Telluride in winter! It's a place with top-class skiing, awesome winter hikes, great breweries and distilleries, and a wide range of winter activities.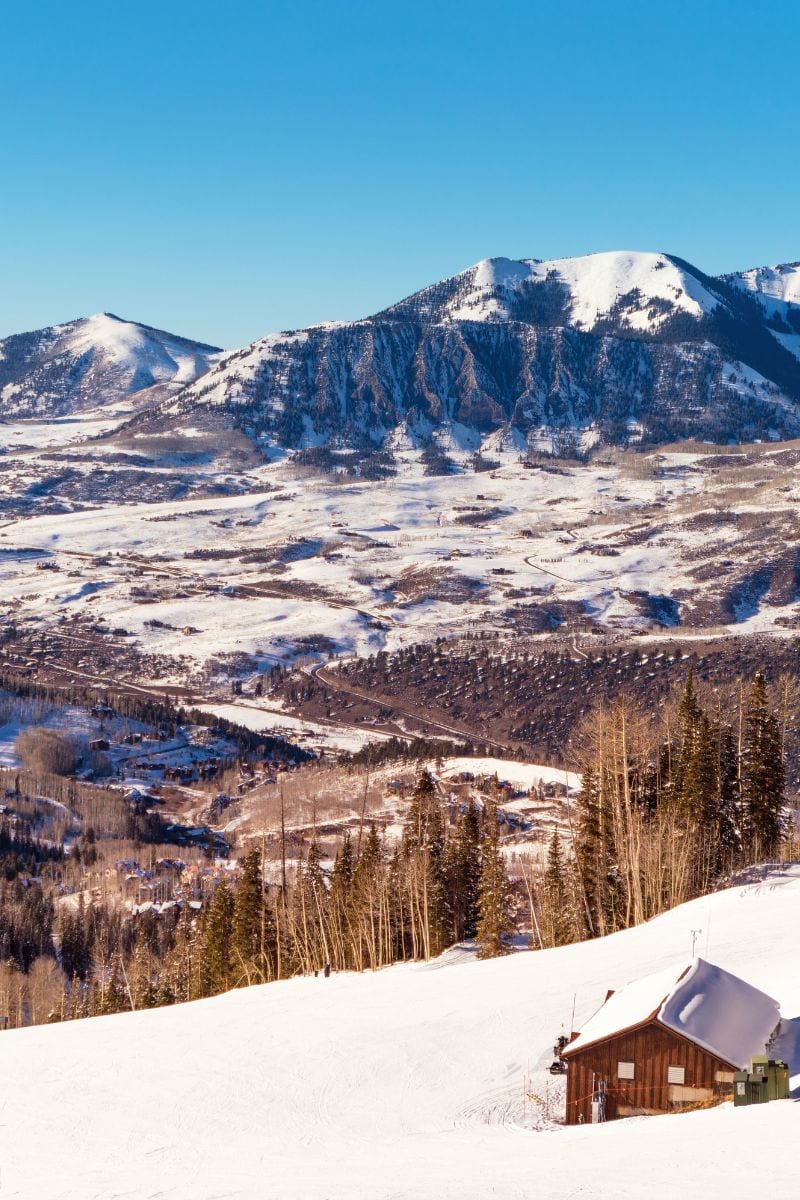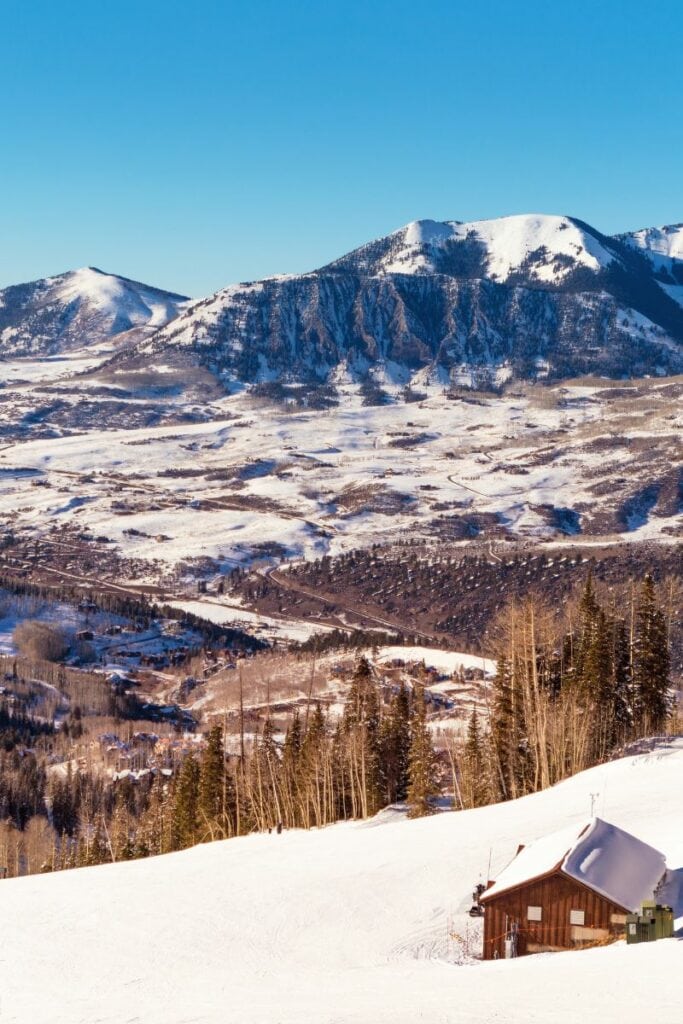 Telluride is located inside a scenic canyon in the heart of the San Juan Mountains, surrounded by beautiful forests and cliffs. It was once a popular mining region, and you'll see some artefacts linknig to its history in the area.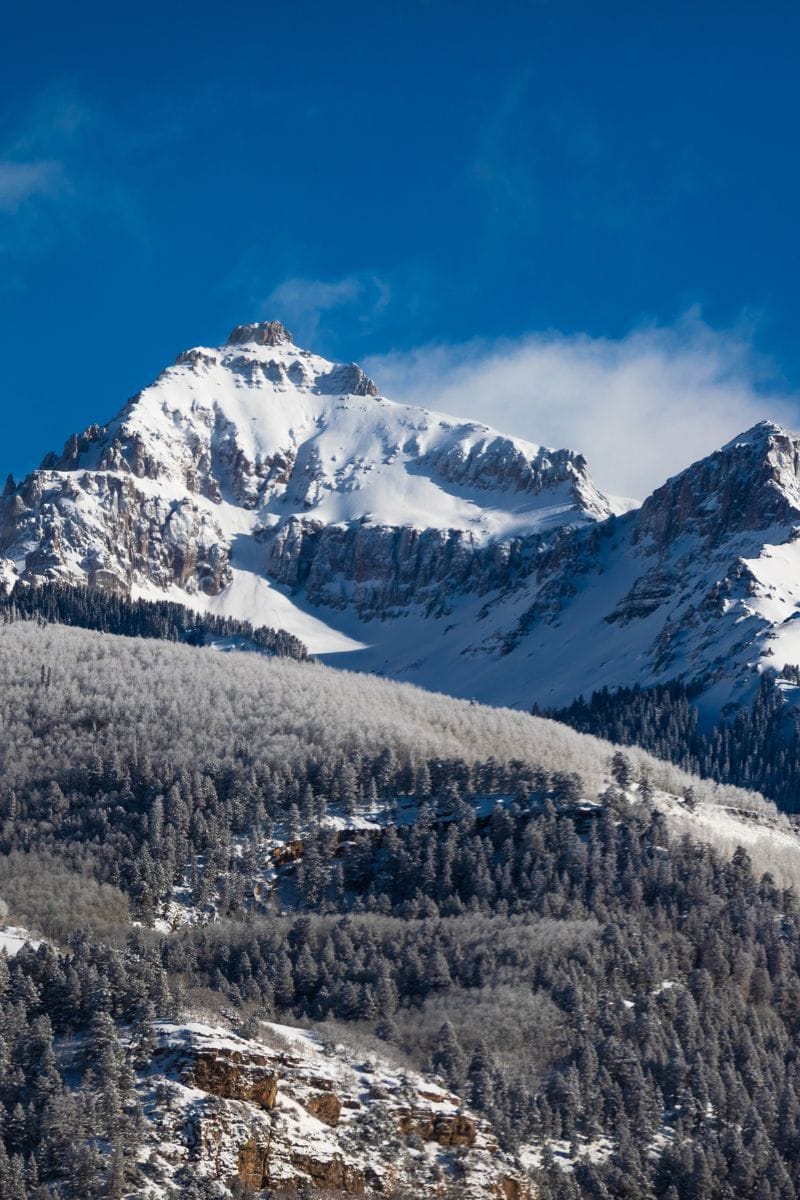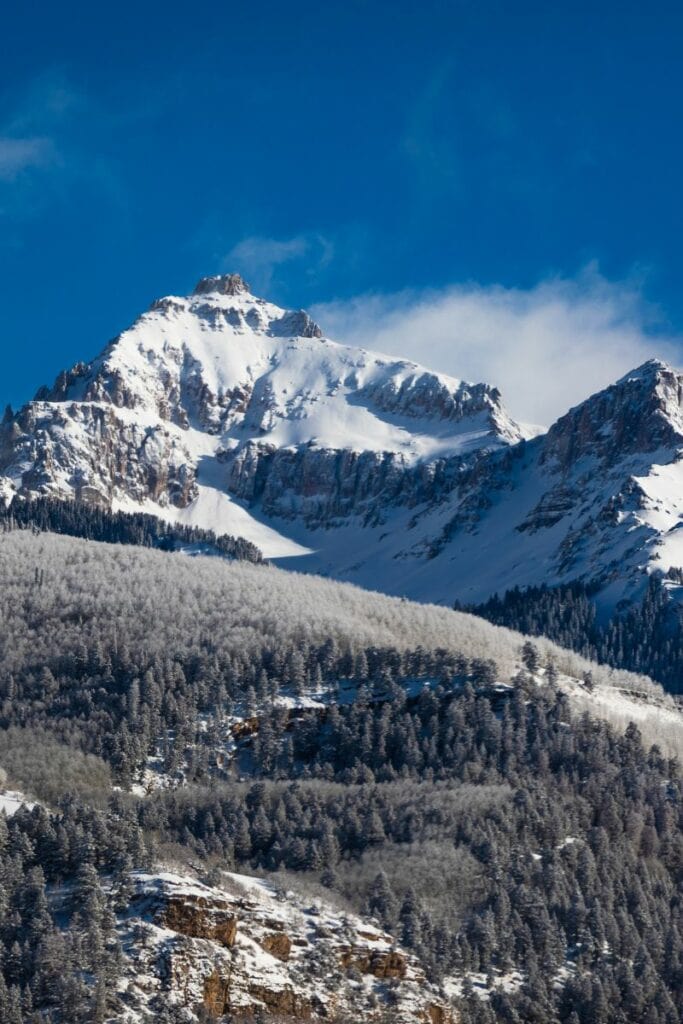 While many visit in the cooler seasons to hit the slopes, there are plenty of amazing things to do in Telluride in winter besides ski! For starters, you can catch the free gondola from the town up to Mountain Village, go on a snowshoeing adventure or visit the hot springs.
So, without further ado, these are the best things to do in Telluride in winter!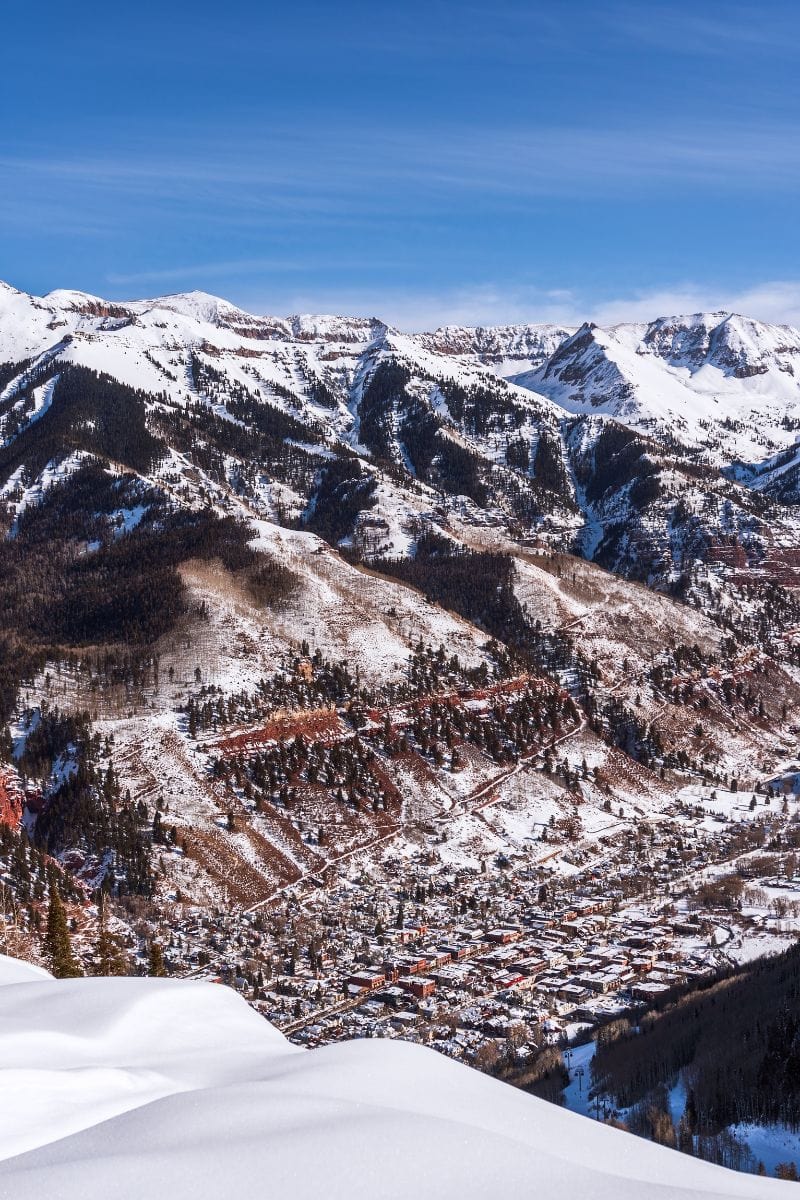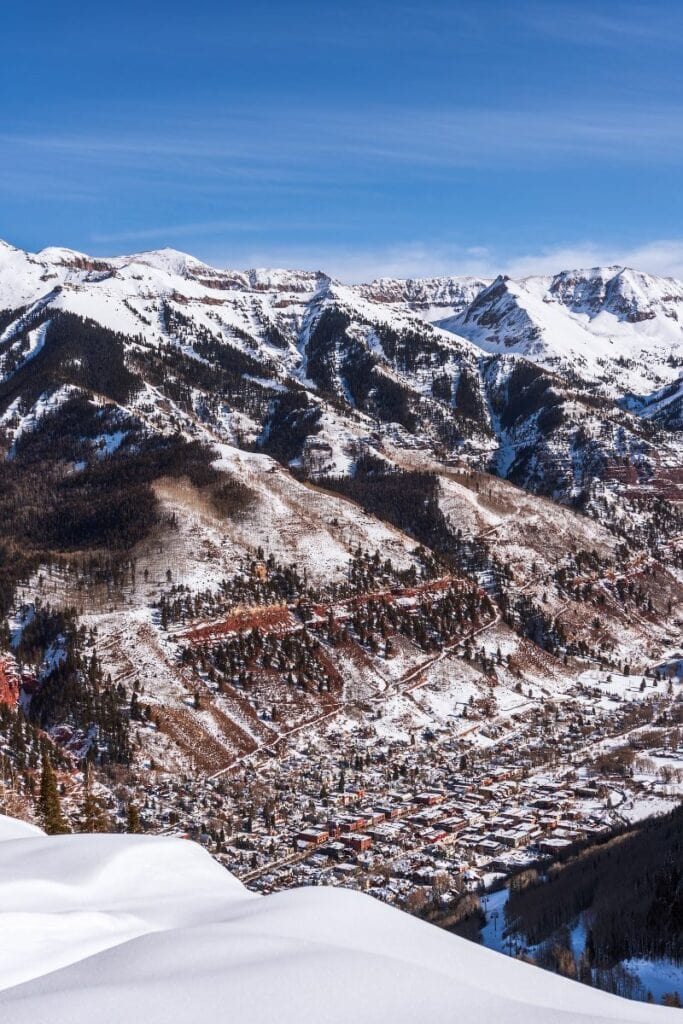 ---
Weather in Telluride in winter
If you're heading to Telluride in winter, you're going to need to wrap up warm! Across the season, temperatures can be anywhere between 3°C to -18°C (38°F-0°F).
On average, you can expect 50 inches of snow during the winter months, spanning 10 days each month. So, if you're looking for fresh powder, you'll love spending winter in Telluride!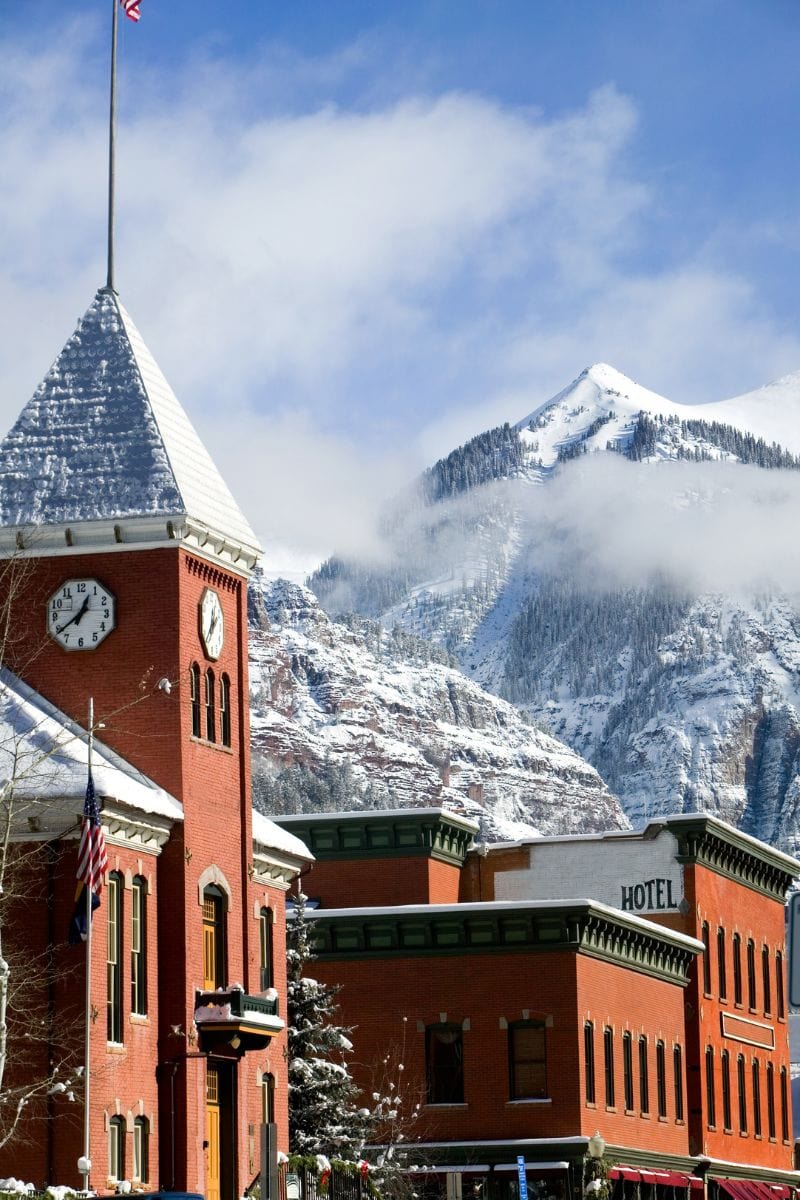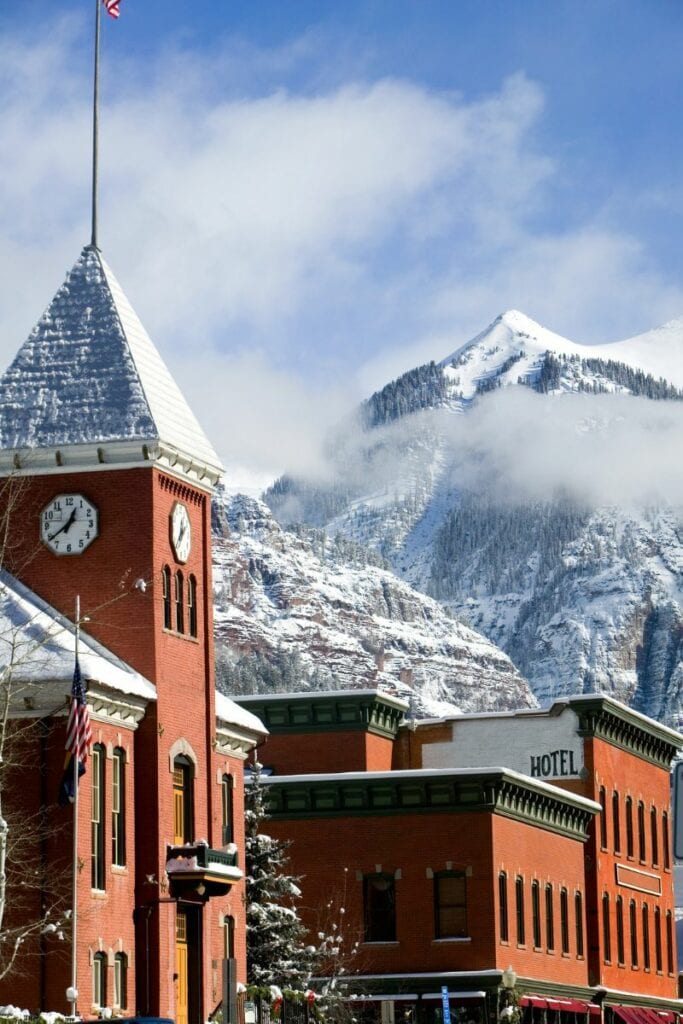 ---
19 Amazing Things To Do In Telluride in Winter
1. Hit the slopes
Top of the list of Telluride winter activities has to be skiing. With more than 2,000 acres of amazing ski resorts in the Telluride region, any snow enthusiast is going to be spoiled for choice.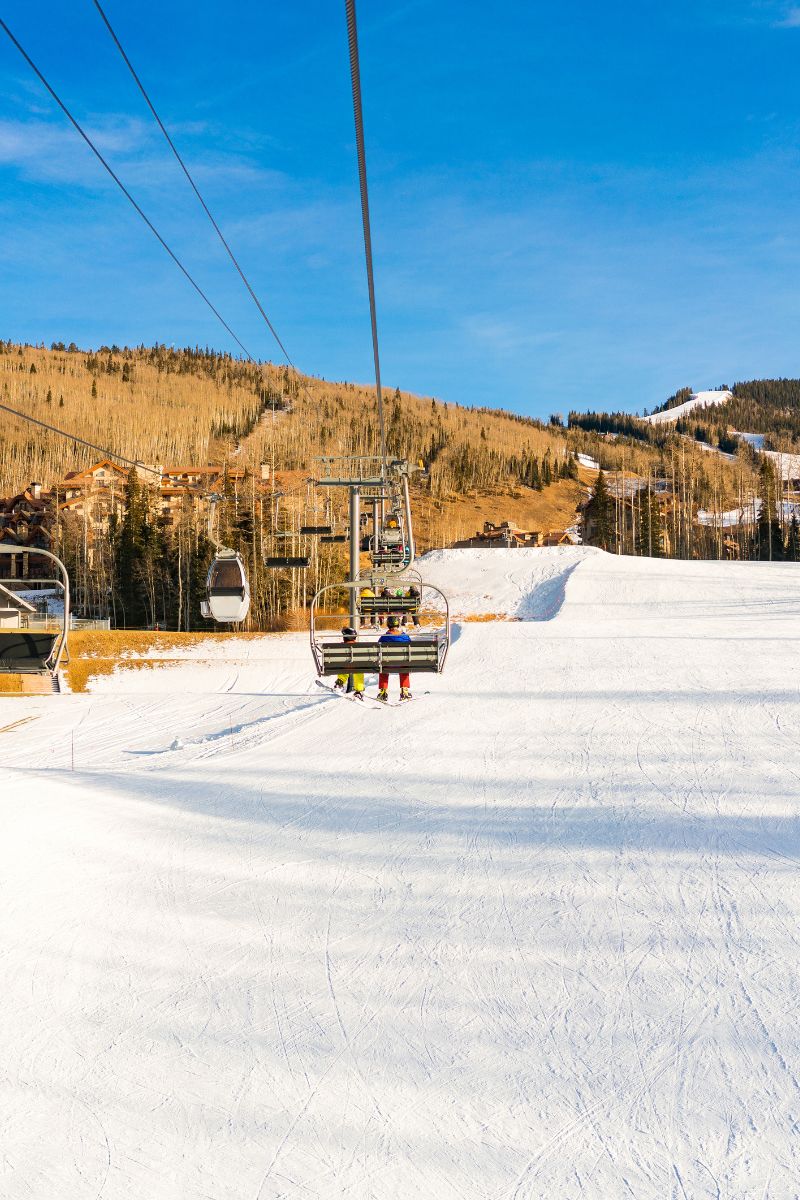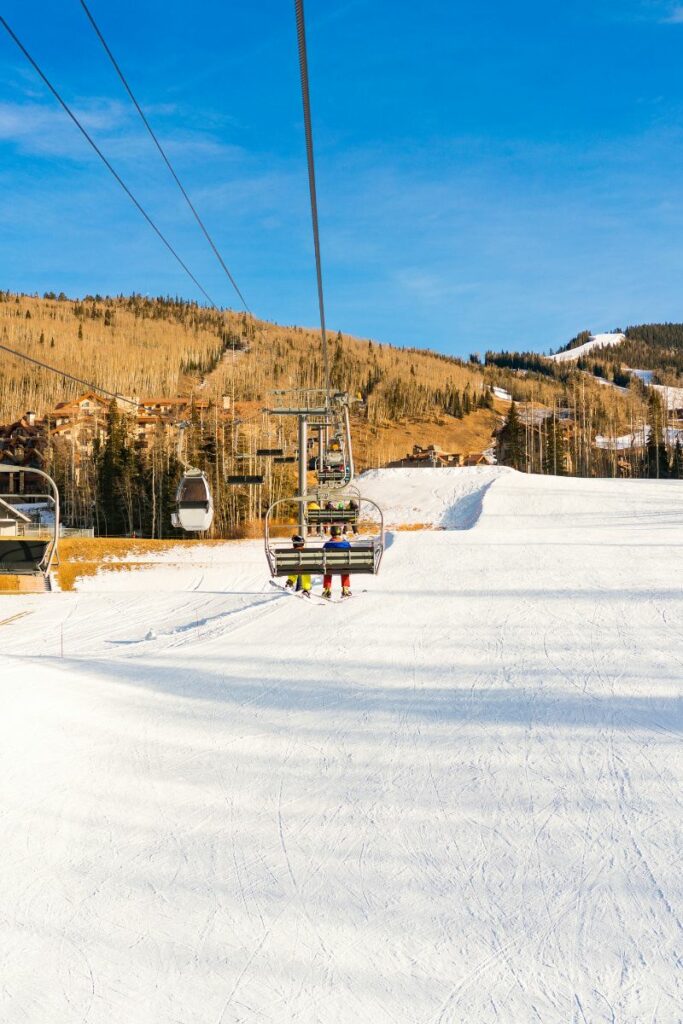 If you don't have your own gear or don't fancy lugging it on holiday, there are plenty of rental stores around the town. Along with Aspen, Telluride is one of the best places in Colorado for skiing.
2. Soar above the ground on a gondola
Do you want to get a bird's eye view of the amazing ski resorts? Fly high above the gorgeous tree line on a free, 13-minute gondola ride that goes from Telluride itself up to Mountain Village.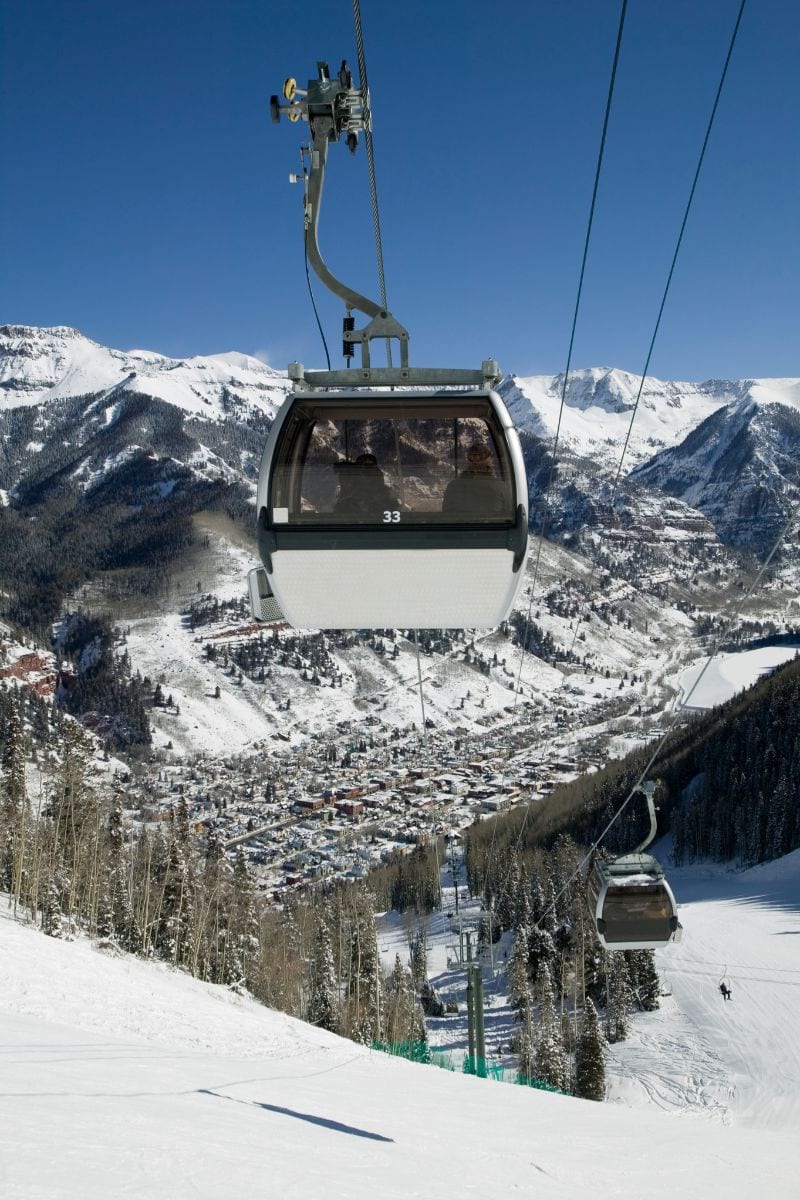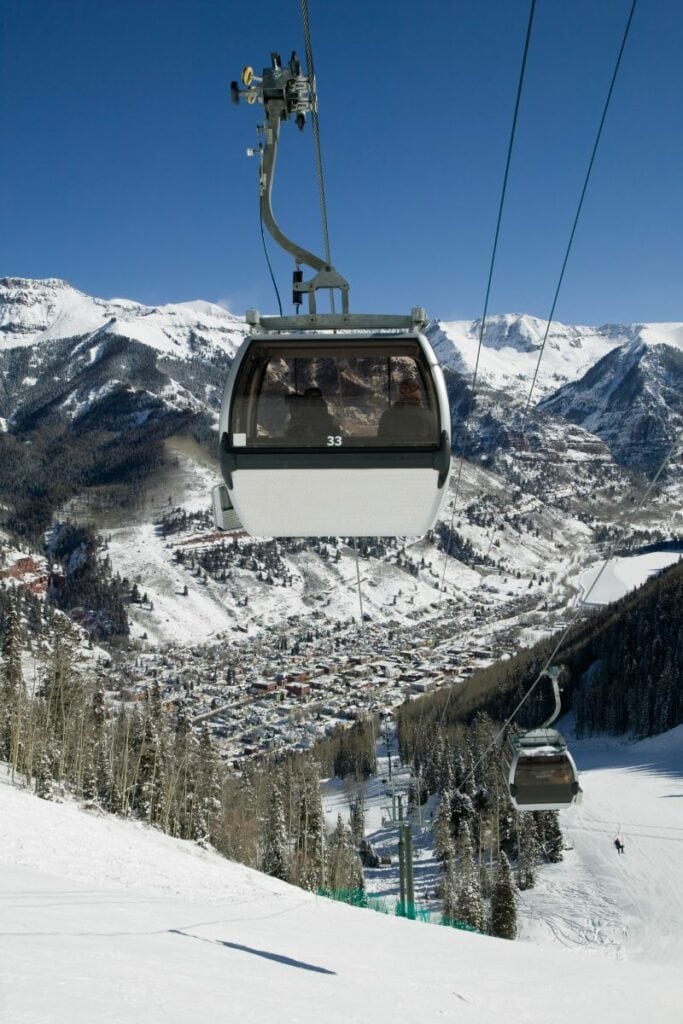 The winter season for the gondola runs between November and April. Each cabin travels at 11 mph, and reaches up to 10,500 feet. The views are unbelievable so this is an activity not to be missed!
3. Treat yourself to a warming tasting at Telluride Distilling Company
Honestly, what's better than warming up with a delicious glass of bourbon after you've spent all day in the cold? Well, at Telluride Distilling Company, you can do just that.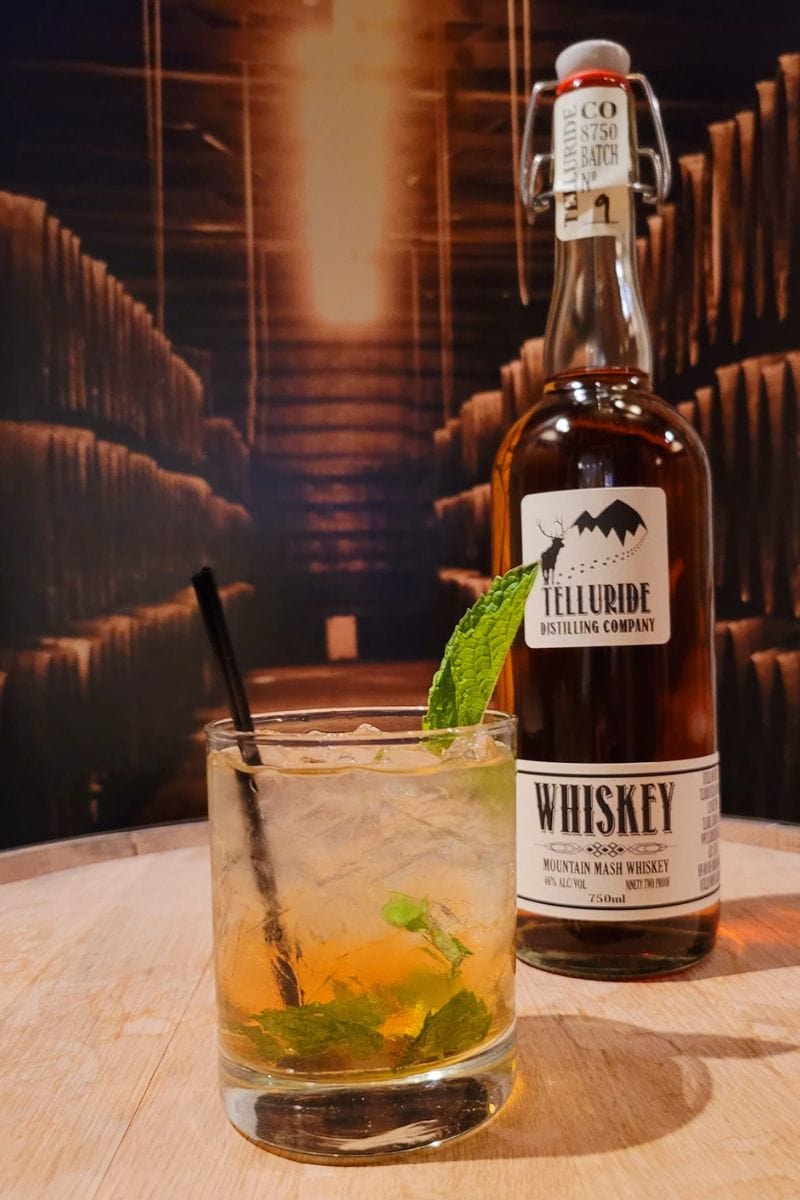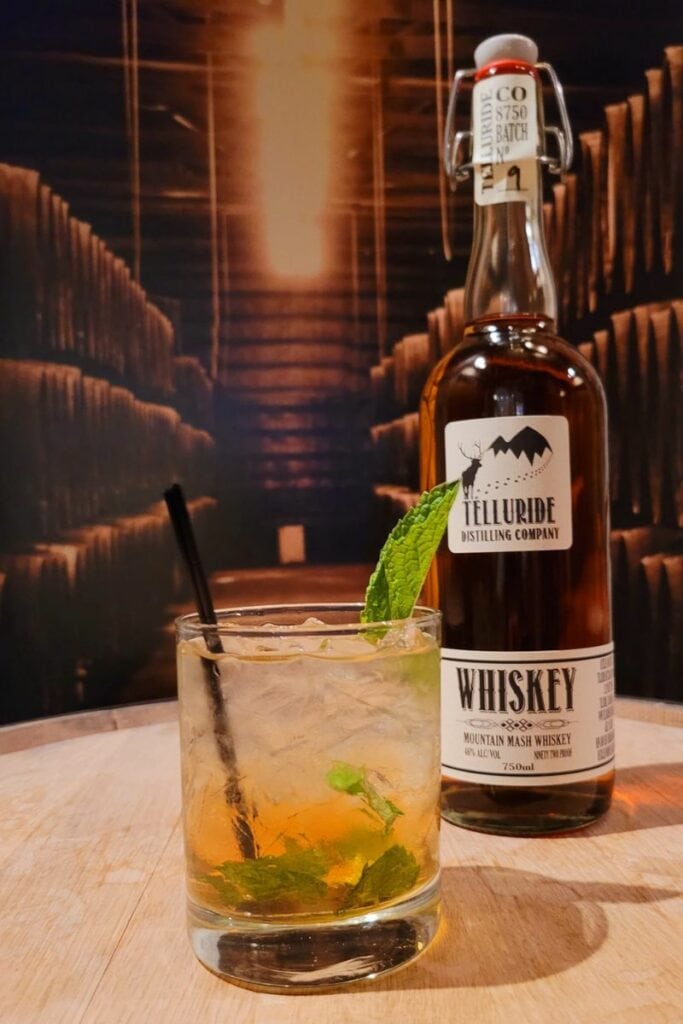 Start by learning all about the distilling process, then end up in the amazing tasting room for a dram or three! There's a fun menu of cocktails, plus a food menu featuring wild game.
4. Ice skate at the Mountain Village
There's no better way to welcome winter in Telluride than taking a spin on an ice rink! At Mountain Village, you can ice skate to your heart's content.
There are even free skate hours if you're on a budget. It's a perfect winter activity in Telluride if you're travelling as a family too!
5. Enjoy Apres Ski at Gorrono Ranch
There are so many things to do in Telluride besides skiing, including indulging in the must-do post-ski activity – apres ski! In Telluride, the place to be is Gorrono Ranch, halfway up the mountain.
Grab a drink, warm up in front of the fire in the wooden lodge, and then head back down the mountain to Telluride town to sleep off your hangover!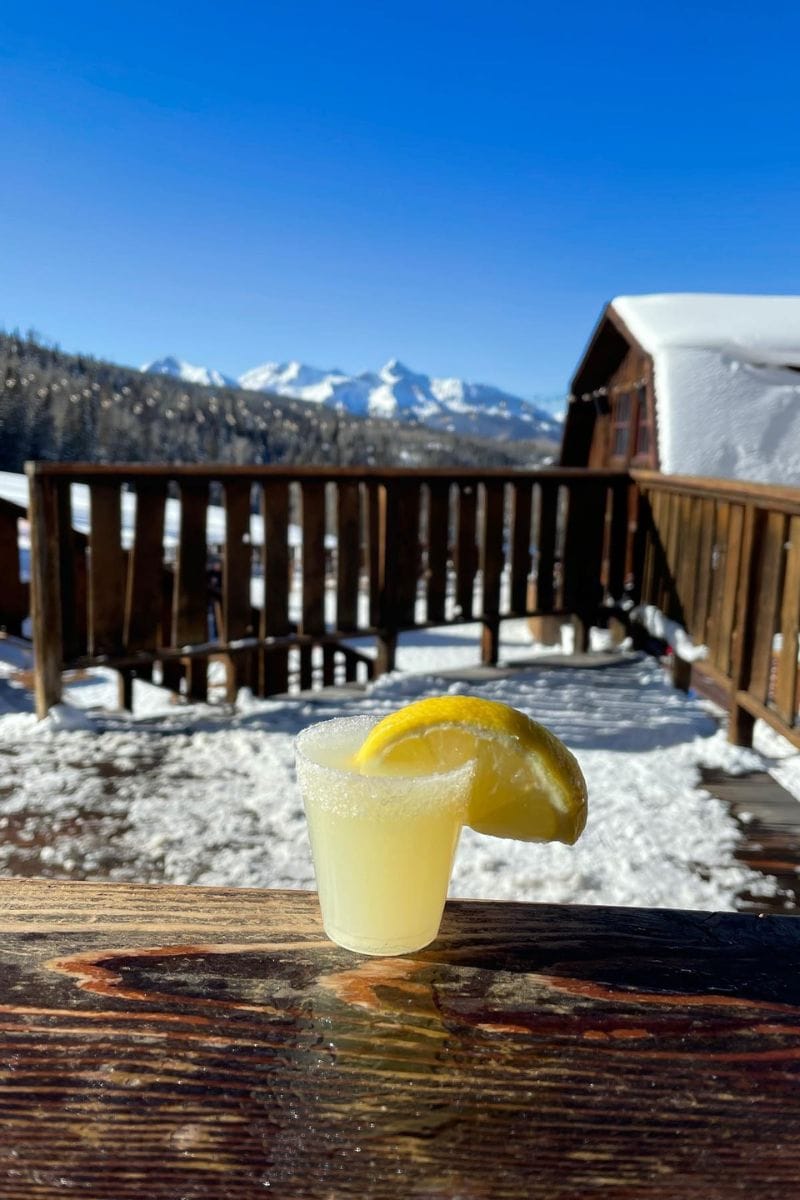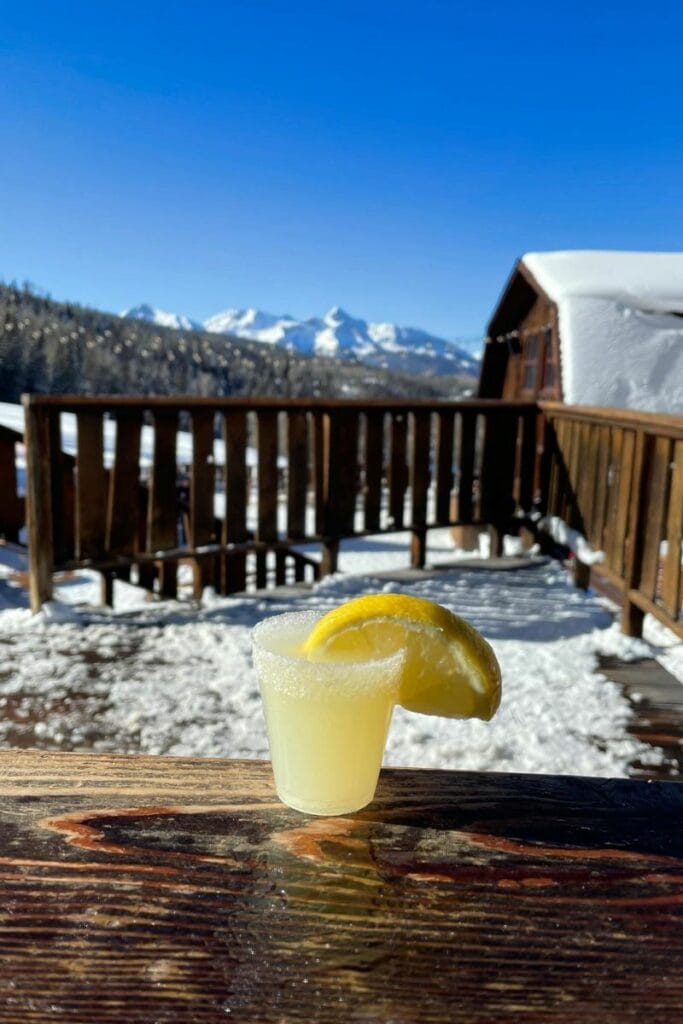 6. Meet Ursa Ravus – Telluride's Bear Statue
Telluride has a curious mascot that everyone has to meet! Ursa Ravus is a 15-foot bear statue that's made entirely of copper pennies.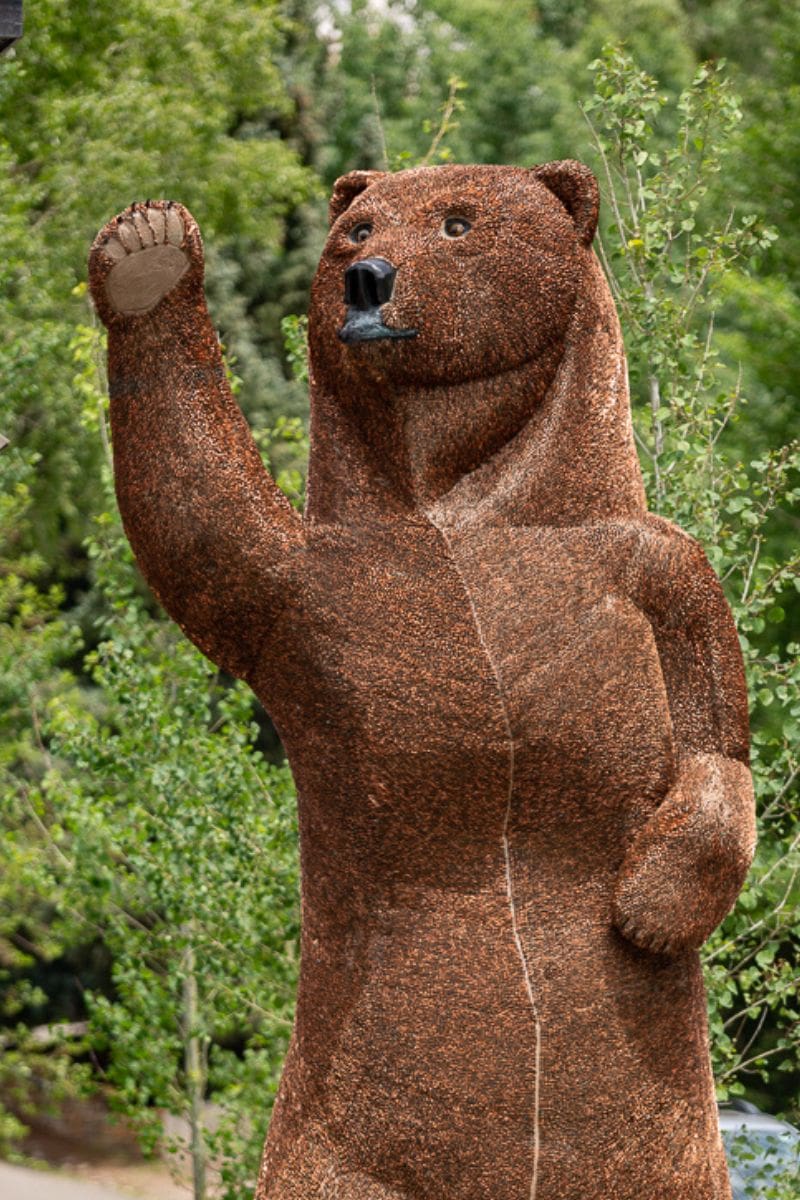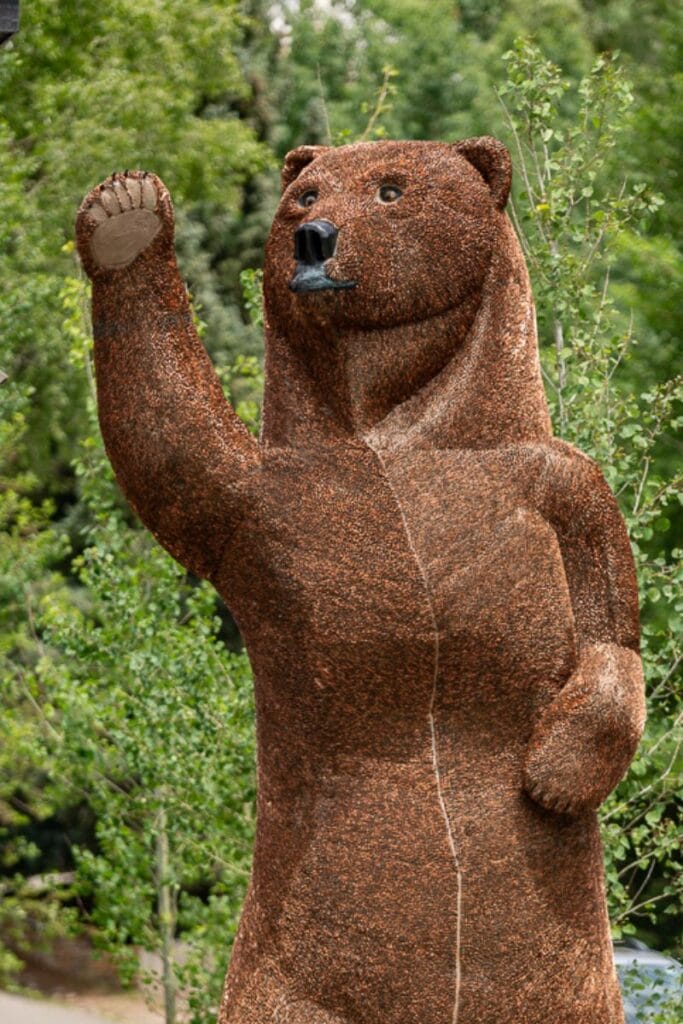 In fact, her fur is made of 187,000 pennies – she has to be seen to be believed! You'll find her located on East Colorado Avenue. I'd definitely urge you to stop by for a selfie with this Telluride icon.
7. Check out the ghost town of Alta by snowmobile
On the outskirts of town, there's a historic mining town called Alta that's long been abandoned. The best way to experience the eerie history of the area is on a snowmobile tour.
Hop on board your transport and speed through the fresh powder, surrounded by old wooden boarding houses and buildings. It's spooky at times, but makes for a very memorable experience.
8. Check out the scenery on a hike of Bear Creek Trail
While some of Telluride's trails are closed in the wintertime due to the snow, there are still some gorgeous routes to choose from.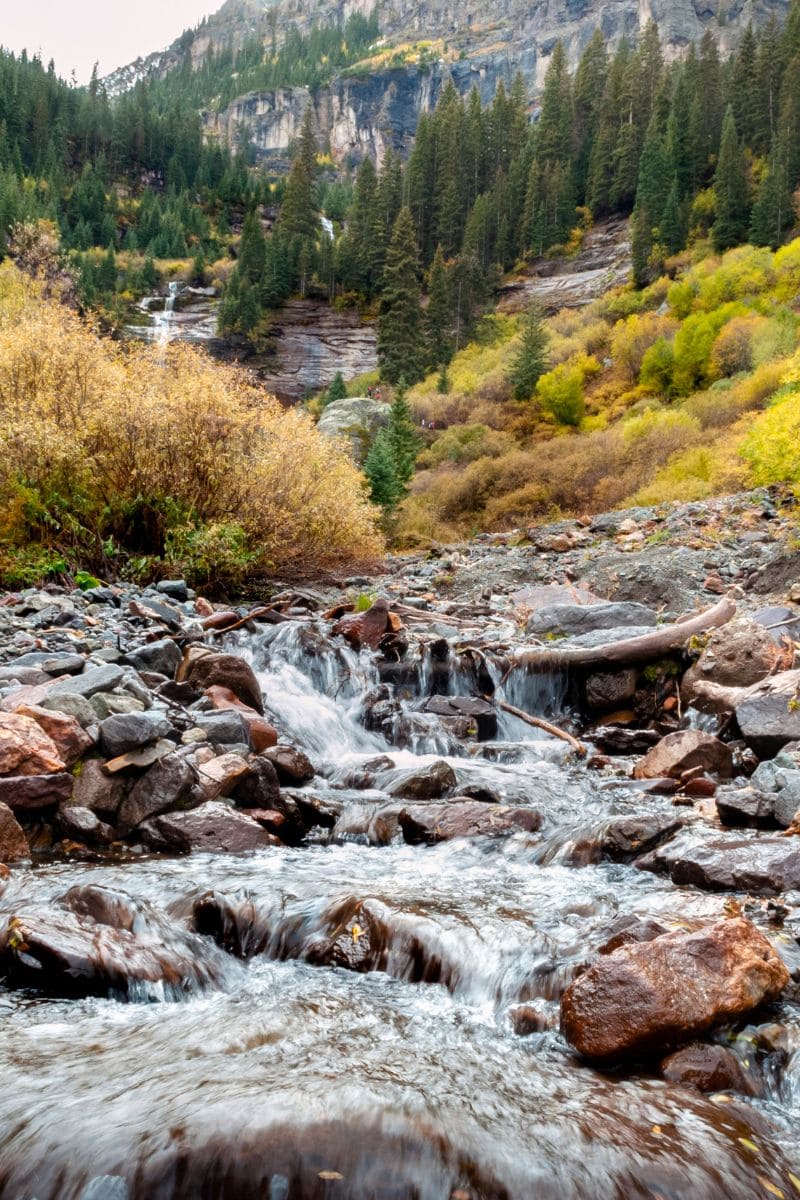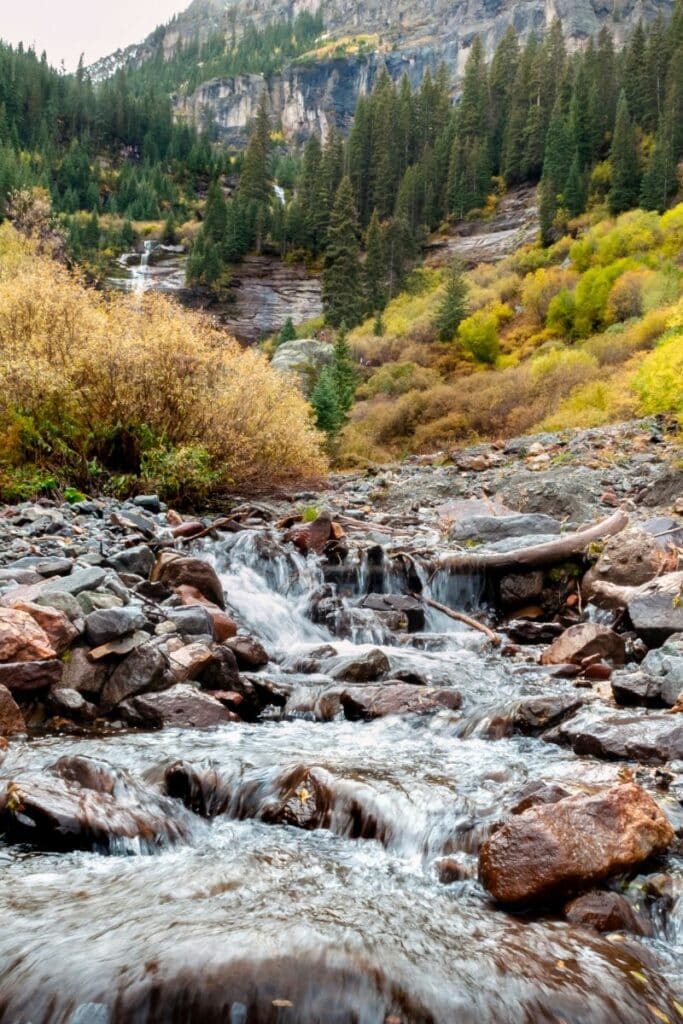 One of the most popular winter hiking trails is Bear Creek Trail. Snake around conifer woods, and charming creeks, and enjoy the snowy winter wonderland that's all around you!
9. Enjoy a historic brew at Stronghouse
If whisky isn't your thing but you love a tasty ale, head over to the Stronghouse Brew Pub. Not only is this an amazing brewery, but it's also located in a building that dates back to 1892! So, you can enjoy local beers surrounded by beautiful town history.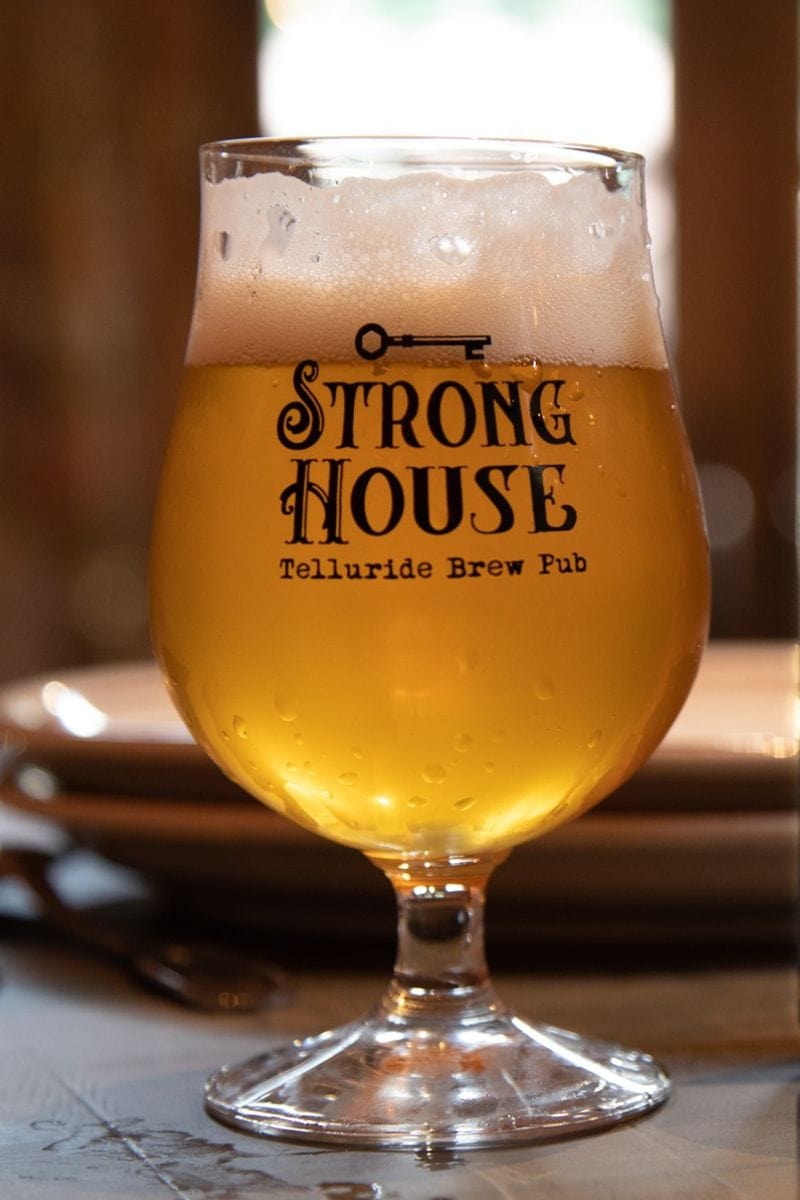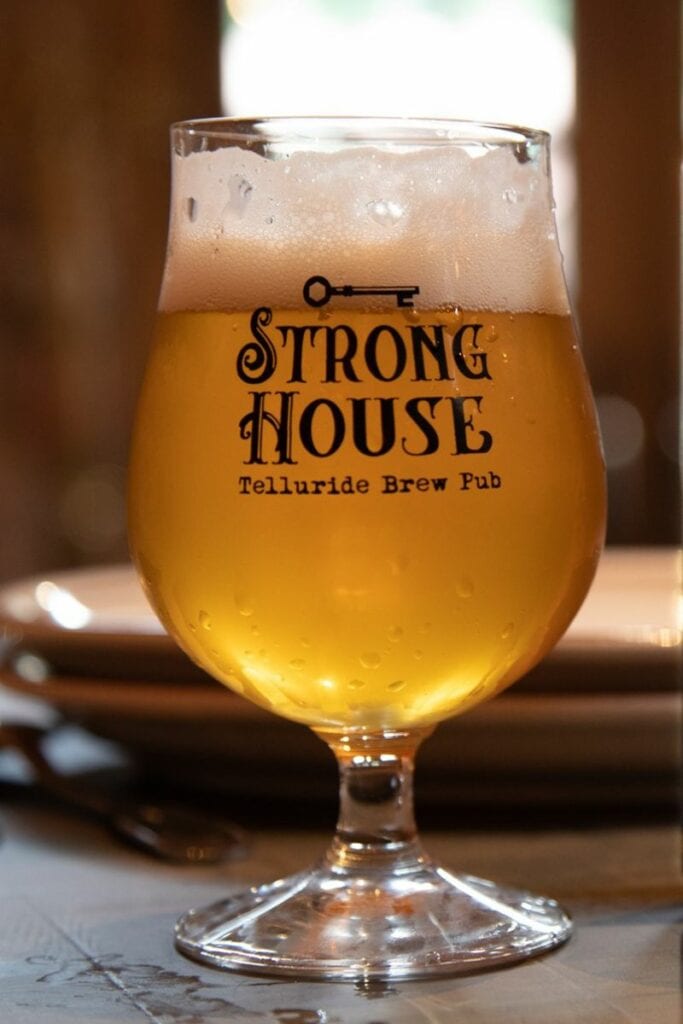 It's an award winner too, picking up USA Today's award for the Best Brewpub in the United States. It's definitely worth a trip to see what all the hype is about.
10. Learn how to ice climb
Looking for a Telluride winter activity that's a little more extreme? Maybe it's time to try your hand at ice climbing.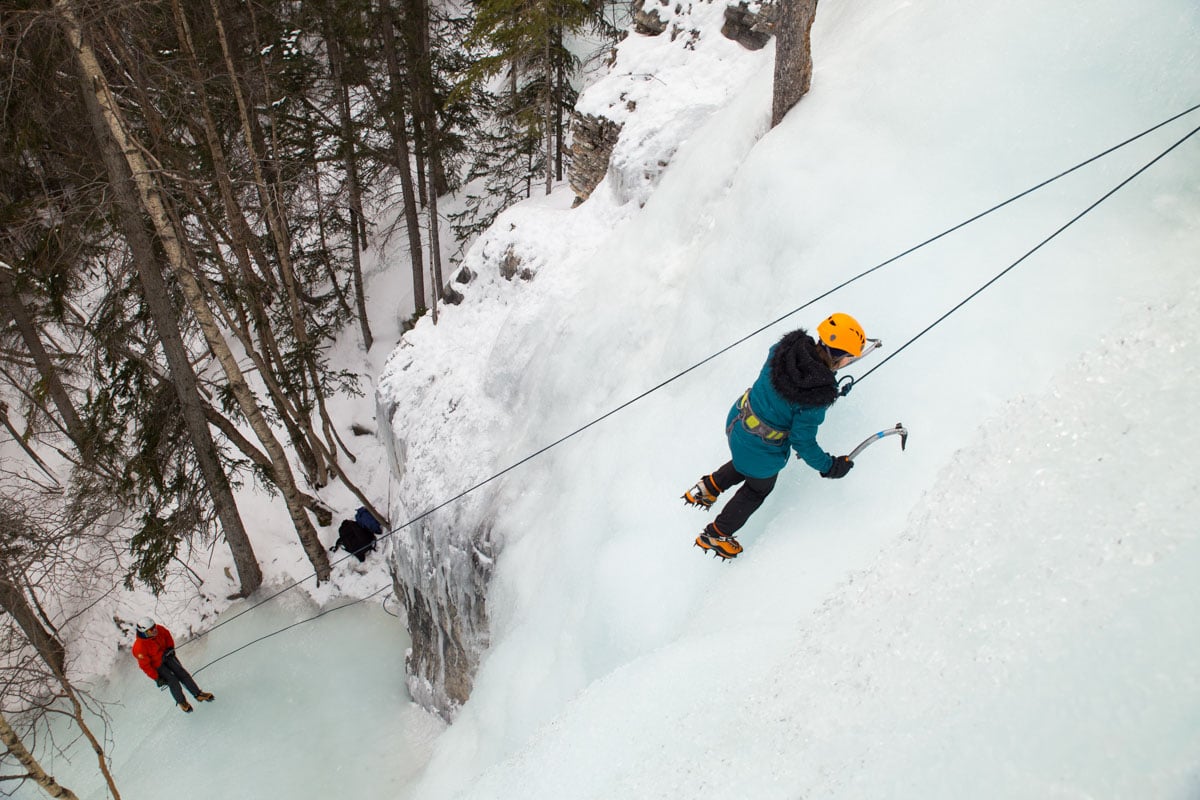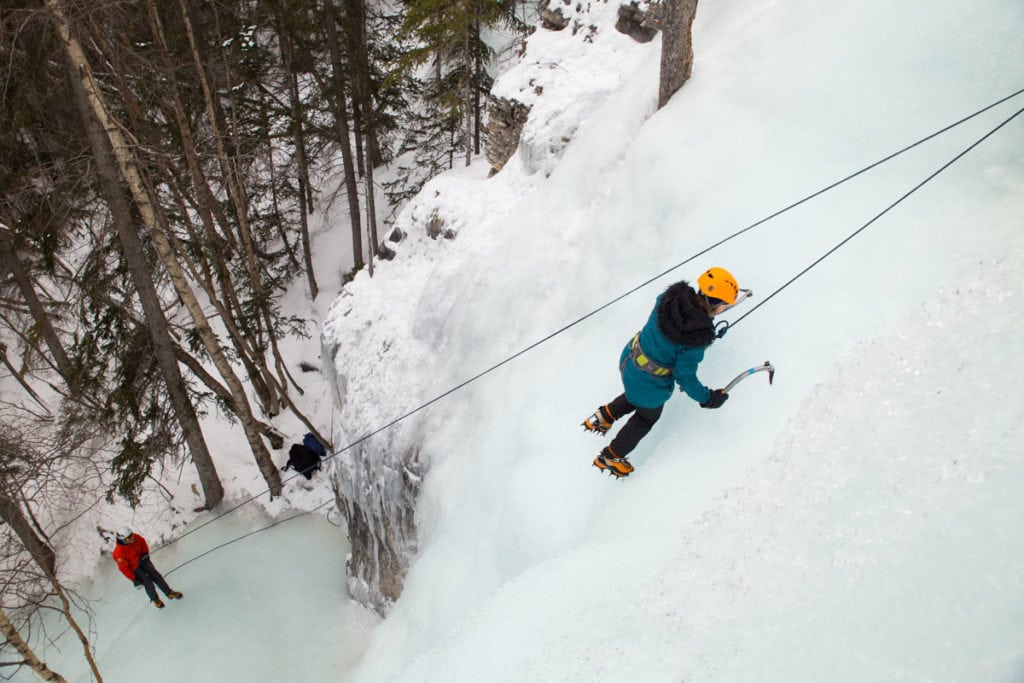 This super fun and intense winter sport is really popular in Colorado due to all the stunning mountainous routes and frozen waterfalls. There are plenty of qualified instructors running tours around the Telluride area! I haven't tried it here, but I did have a go in Banff, Canada. It was a great challenge, and a fun way to burn off a few ounces of cheese!
11. Jump on the Dunton Hot Springs Tour
What could be better than relaxing in a hot spring when it's absolutely freezing outside? One of the best hot springs in the area is the Dunton Hot Springs. Here, you can enjoy spa services and mineral-rich waters that will solve all your aches and pains after a long day on the slopes.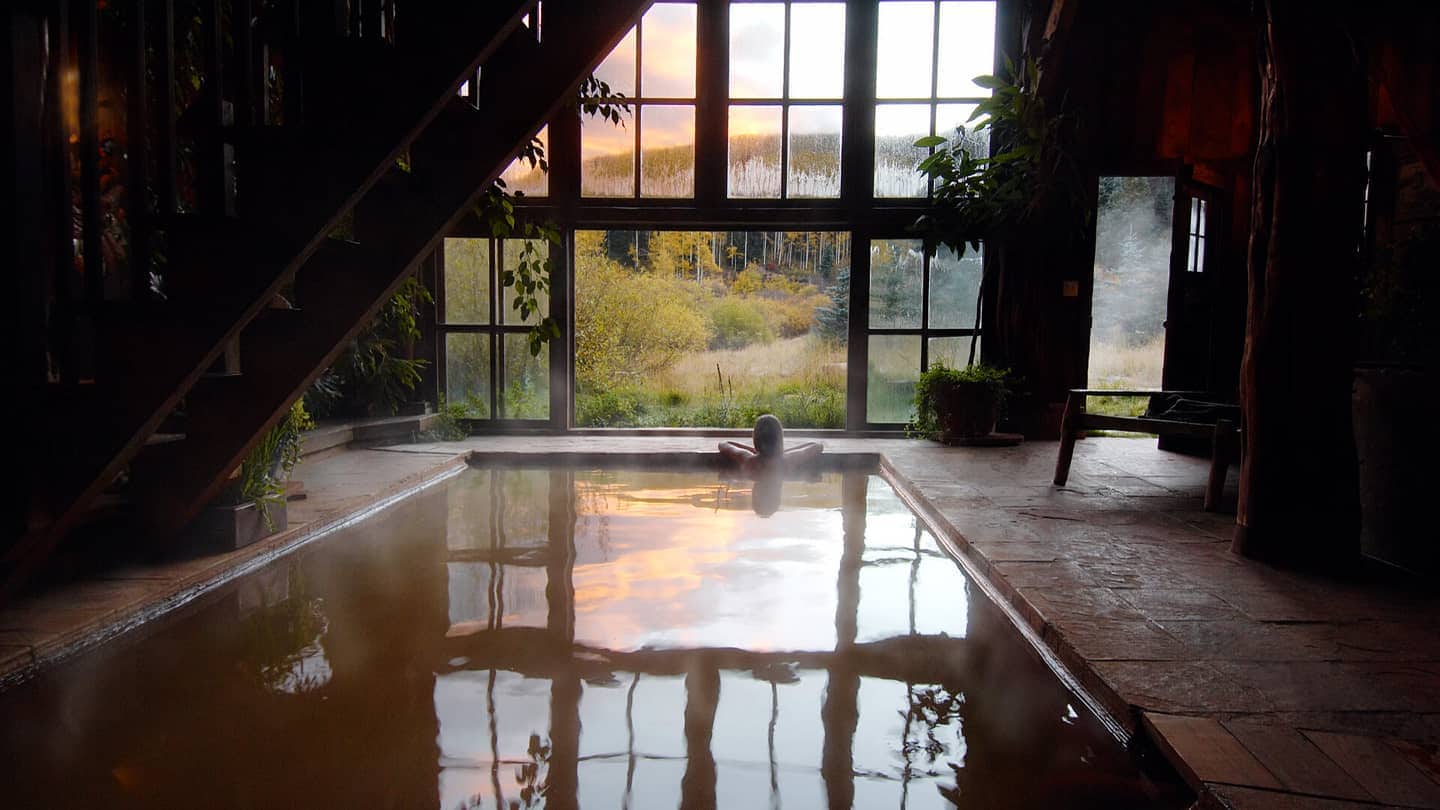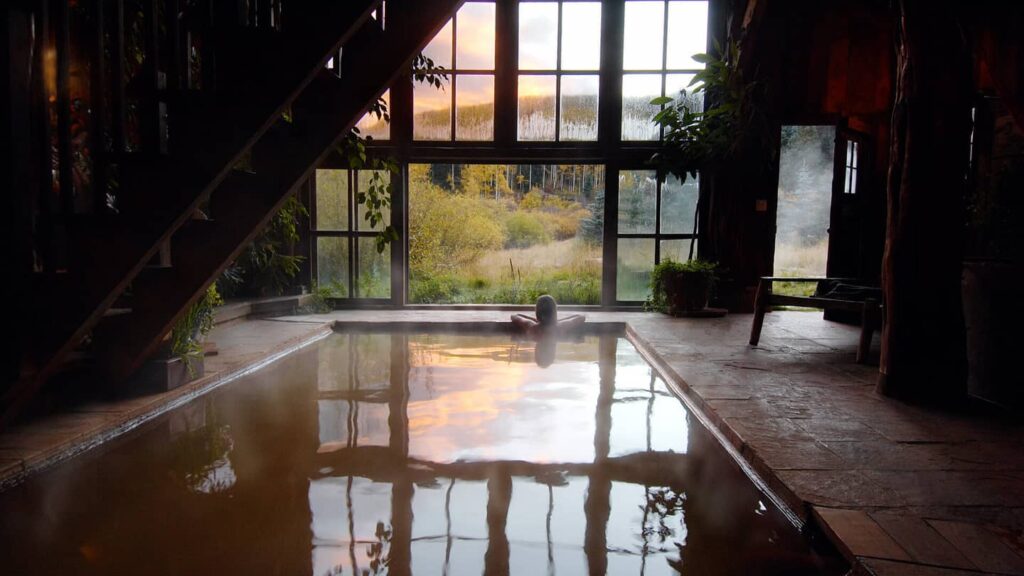 12. Go Nordic Skiing at the Mountain Village
Want to try a different form of skiing? Nordic Skiing is really similar to cross-country skiing, and is a great way to explore the Telluride's backcountry.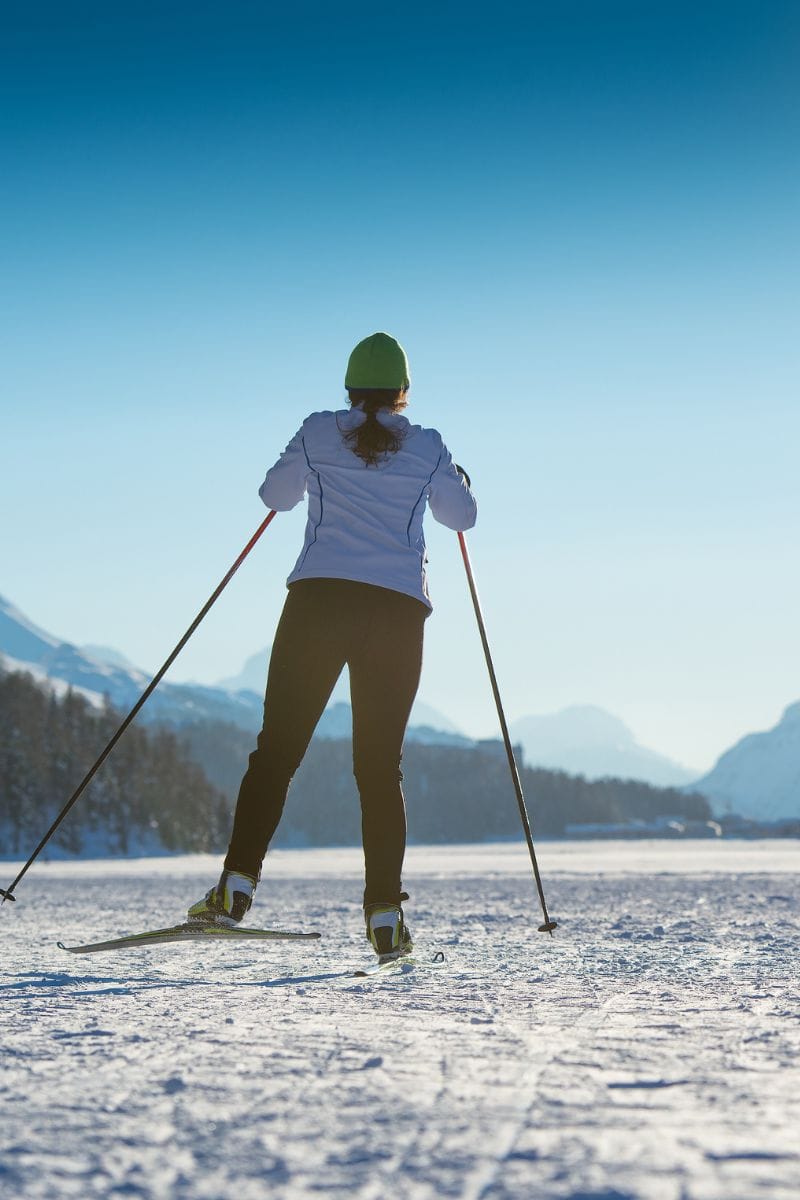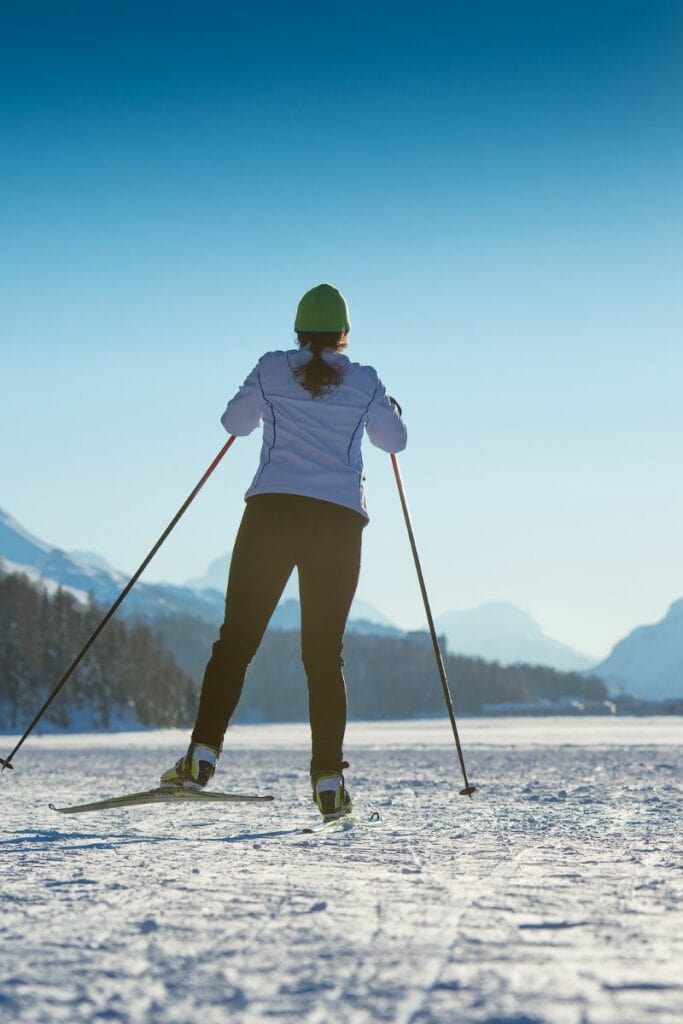 I'd recommend checking out the Telluride Nordic Association to grab some maps of the local trails. You'll see lots of enthusiastic locals out on the trails too, so it's a lovely way to connect with the community.
13. Try snowshoeing at Hope Lake Trail
If you want to see a truly stunning lake, surrounded by snow and beautiful forests, strap on your snowshoes and head out onto the Hope Lake Trail.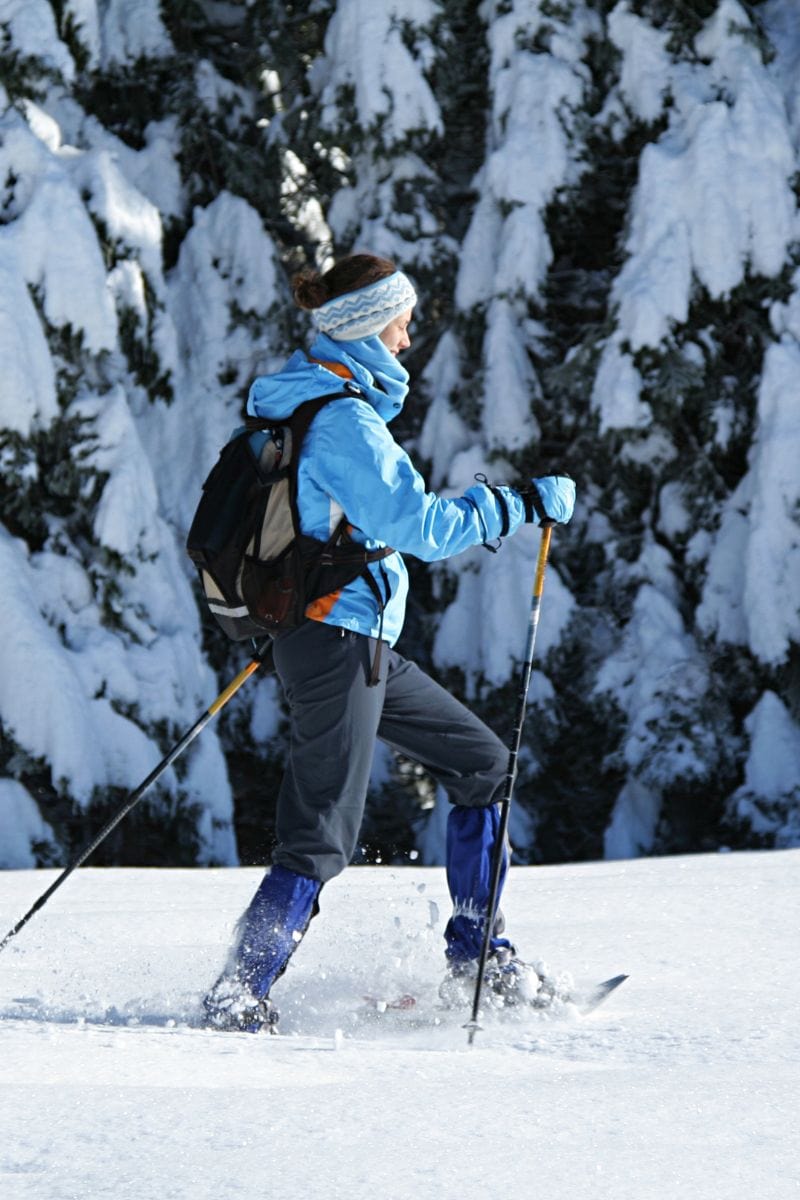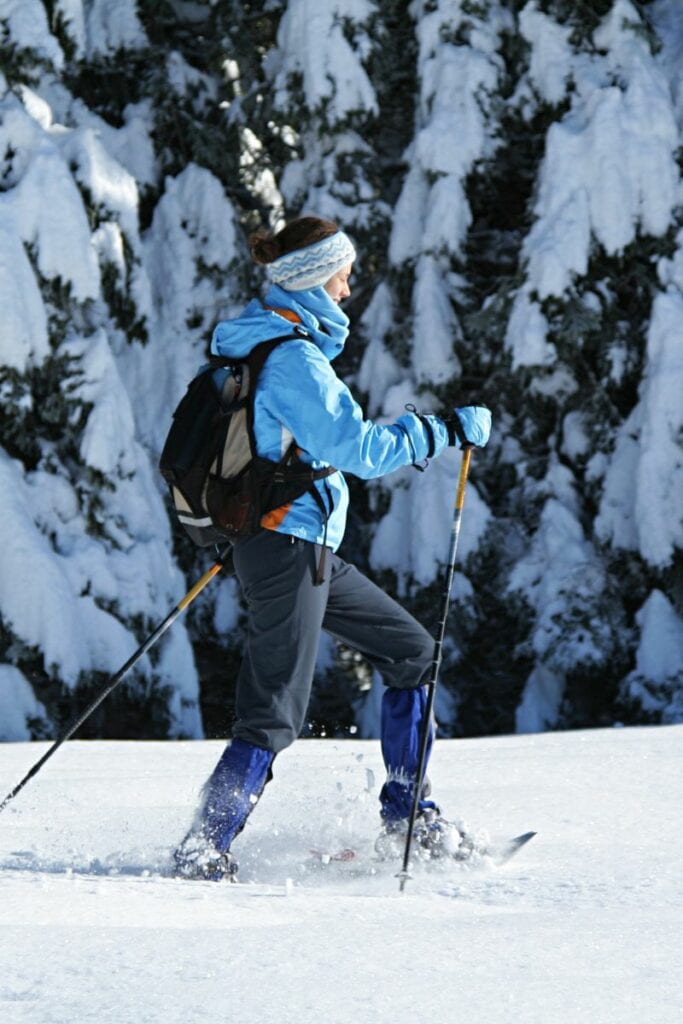 You can rent snowshoes in town and pick up some trail maps. Be sure to bring your camera because the views are absolutely spectacular.
14. Enjoy fly fishing at the San Miguel River
Heading to Telluride towards the end of winter? Hire some fly fishing gear from town and set up for the day along the San Miguel River.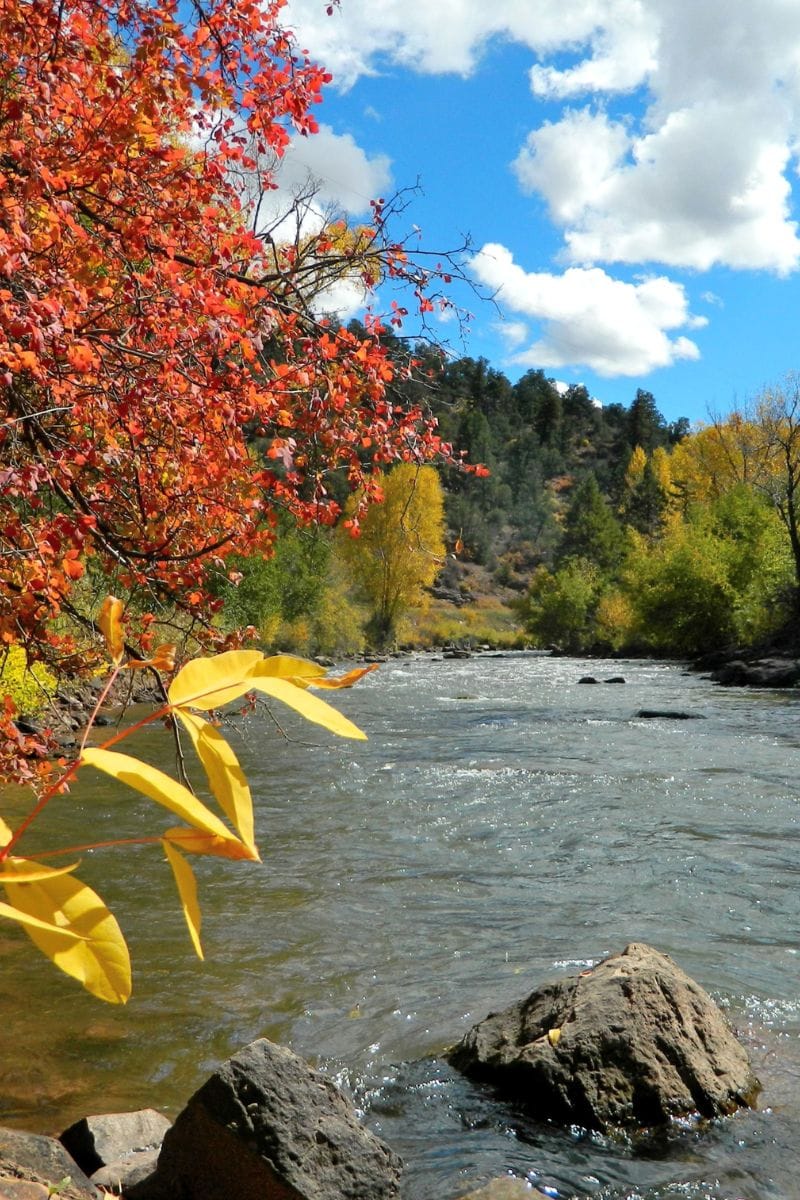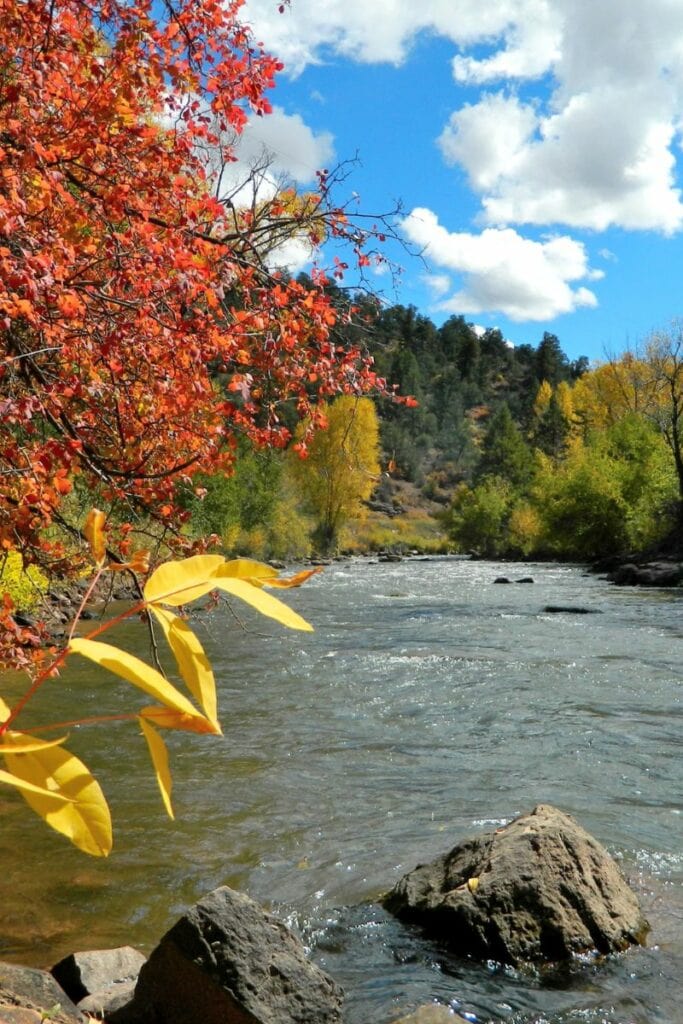 The fly fishing season in Telluride starts in February. It's a more sedate way to spend the day if you've worn yourself out on the ski slopes!
15. Try out fat biking on the Valley Floor
Now, you might not be aware of fat biking, but essentially, it's a super thick-tyred bike that means you can still cycle when the snow is insane.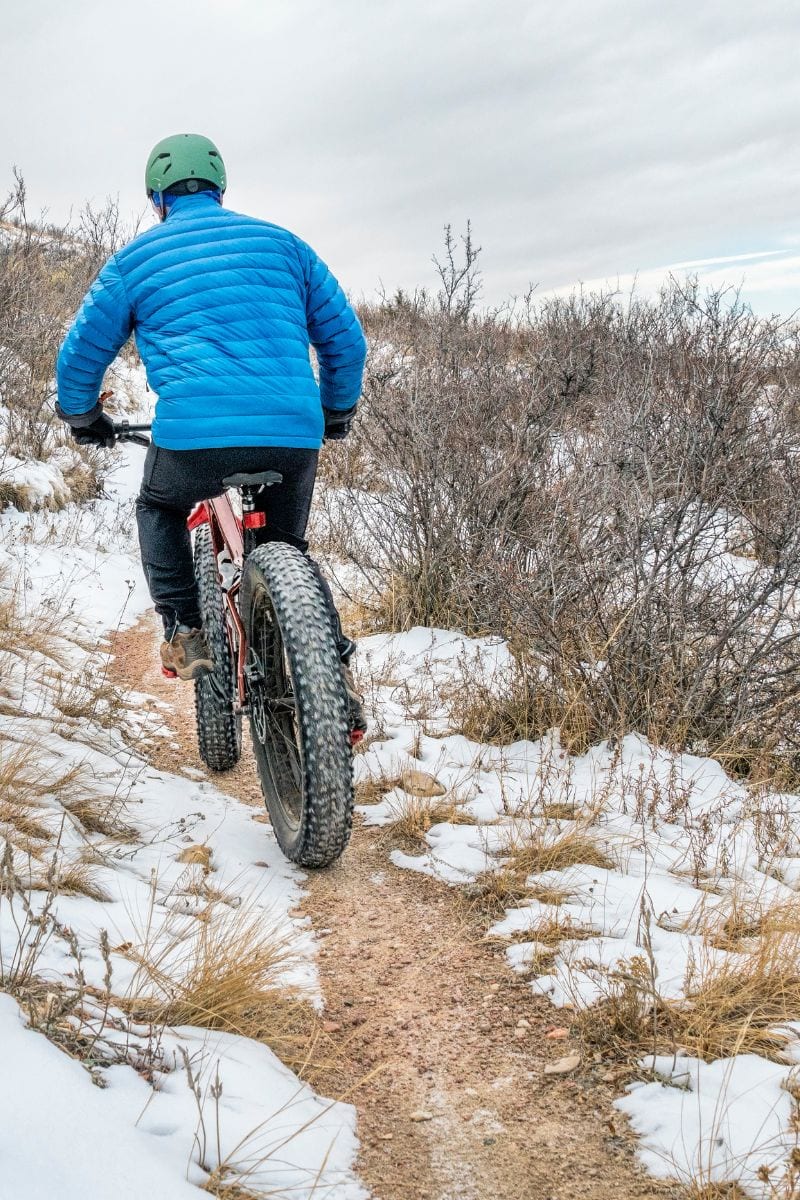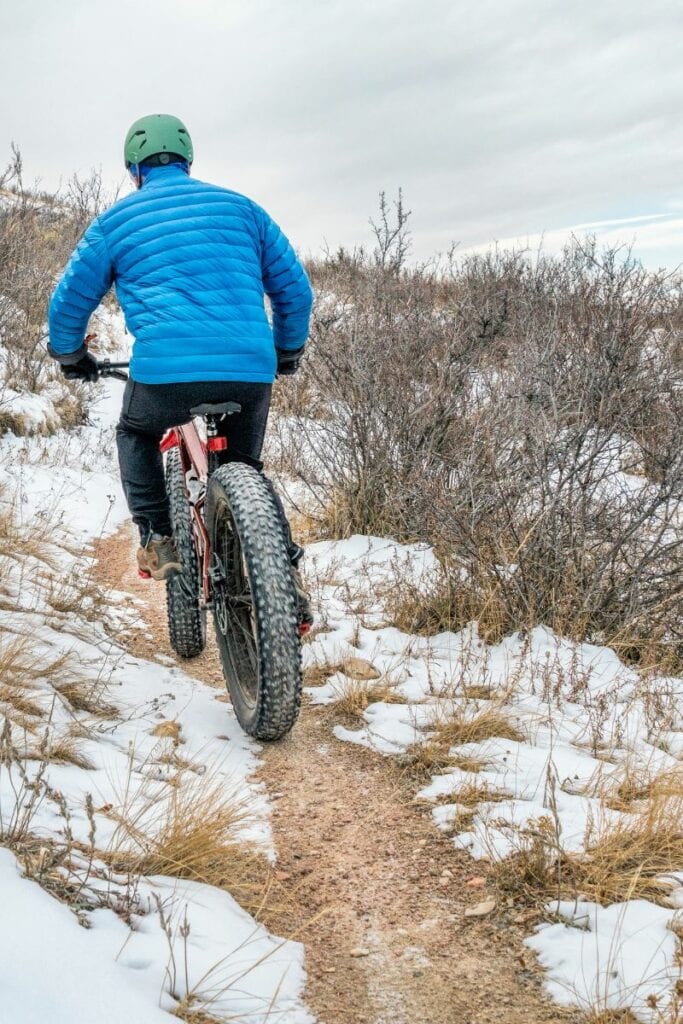 It's a pretty intense winter exercise, so you might want to stick to the lower areas, rather than heading up to tackle the mountainous trails.
16. Take a food tour of Downtown Telluride
Telluride is home to plenty of amazing boutique restaurants, cafes, and bars. For the ultimate culinary adventure, how about booking a Telluride food tour.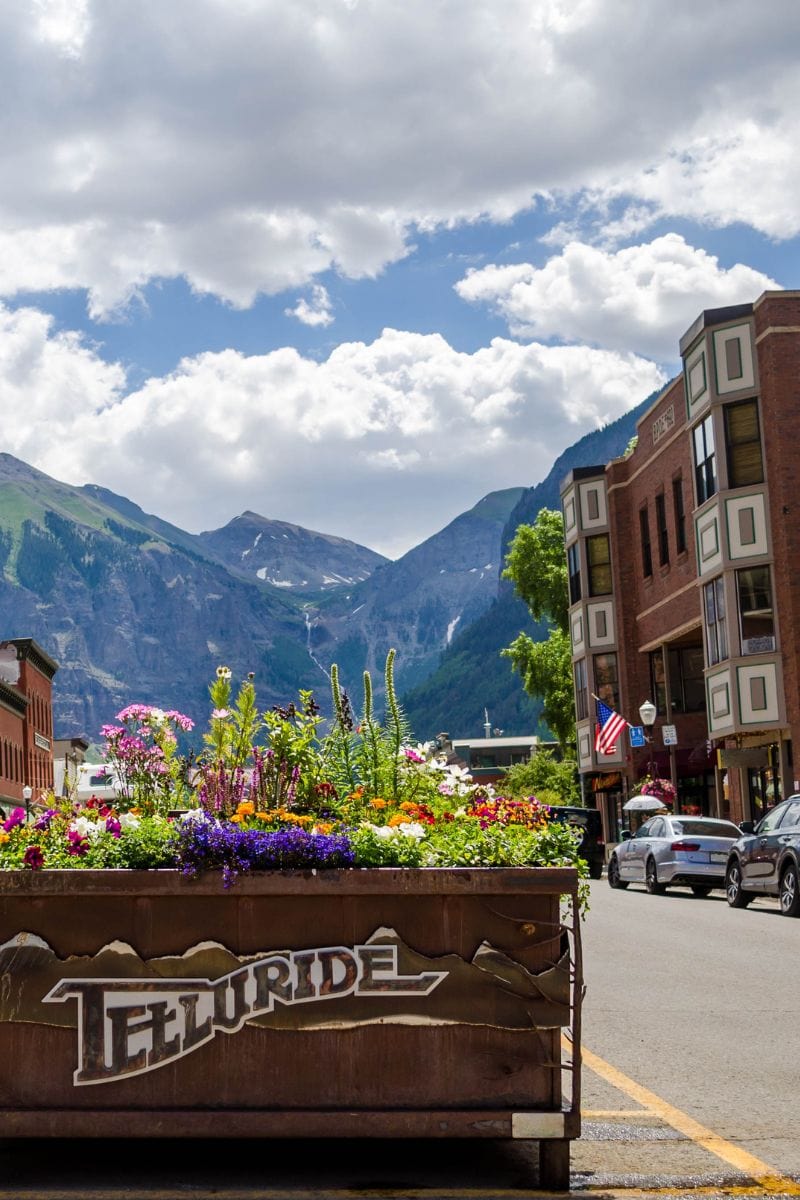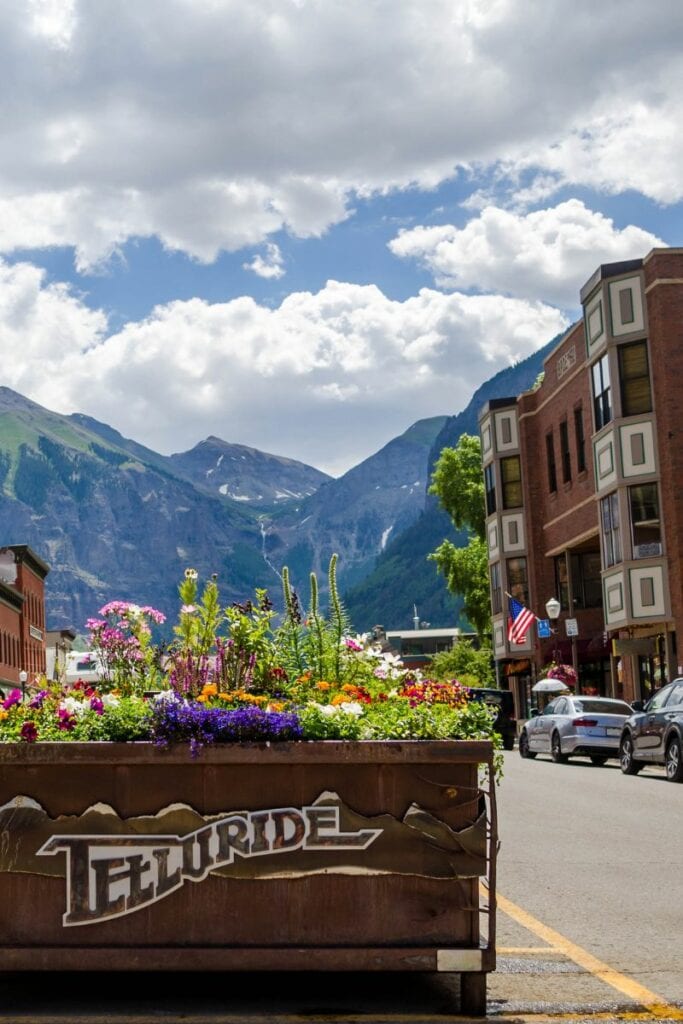 This three hour casual stroll around Telluride will take you to some of the town's most unique eateries. At each stop, you'll get the chance to taste some signature dishes while learning about food and history. It's a great idea to do a tour like this on one of your first days as you'll get tips on where to eat for the rest of your trip!
17. Hike the Jud Wiebe trail
If you're looking for a moderate winter hike that's a loop trail, check out the Jud Wiebe trail. Whatever the season, this is a popular trail that goes up the side of the mountain and gives great views of the town below. It's also perfect for snowshoes if the powder has been falling!
18.Give heli-skiing a go
Ready for a once-in-a-lifetime ski experience in Telluride? Heli-skiing is the ultimate adrenaline-fuelled way to get higher up on the slopes, get off-piste, and get the first runs on the fresh powder. If you're an experienced skier, this winter activity has to be on your bucket list!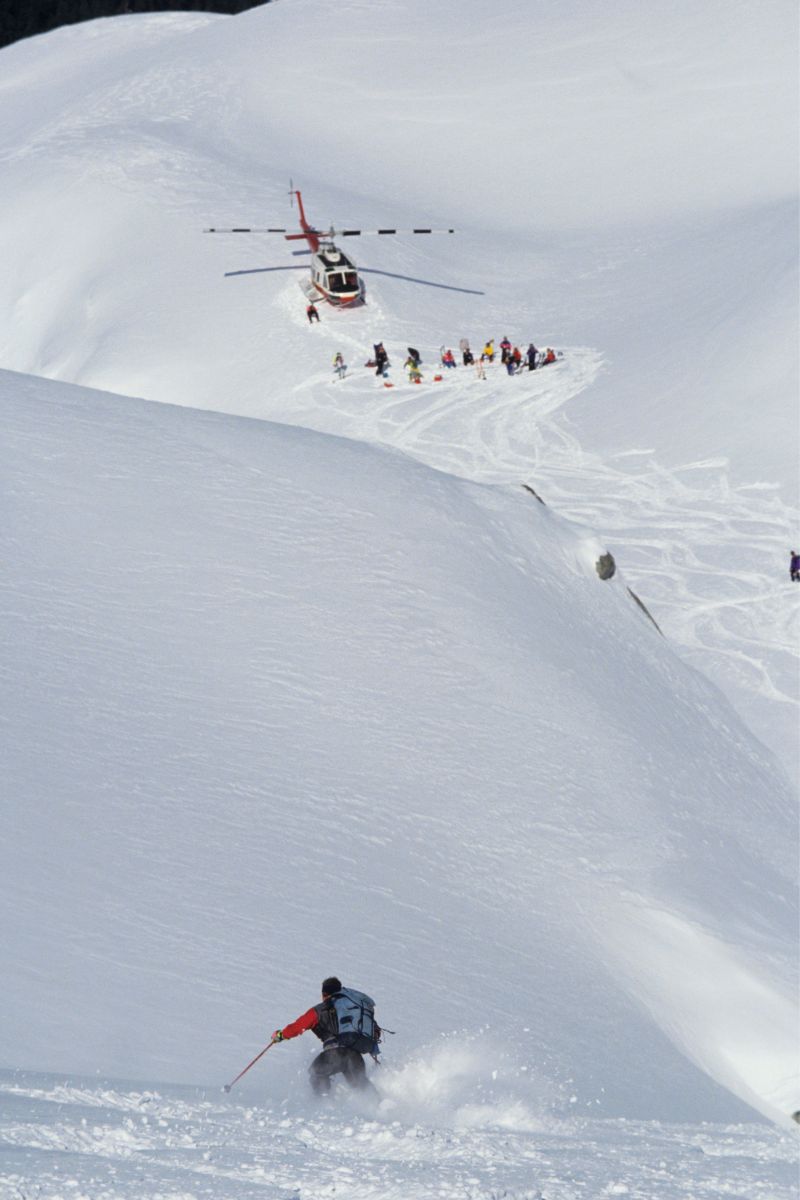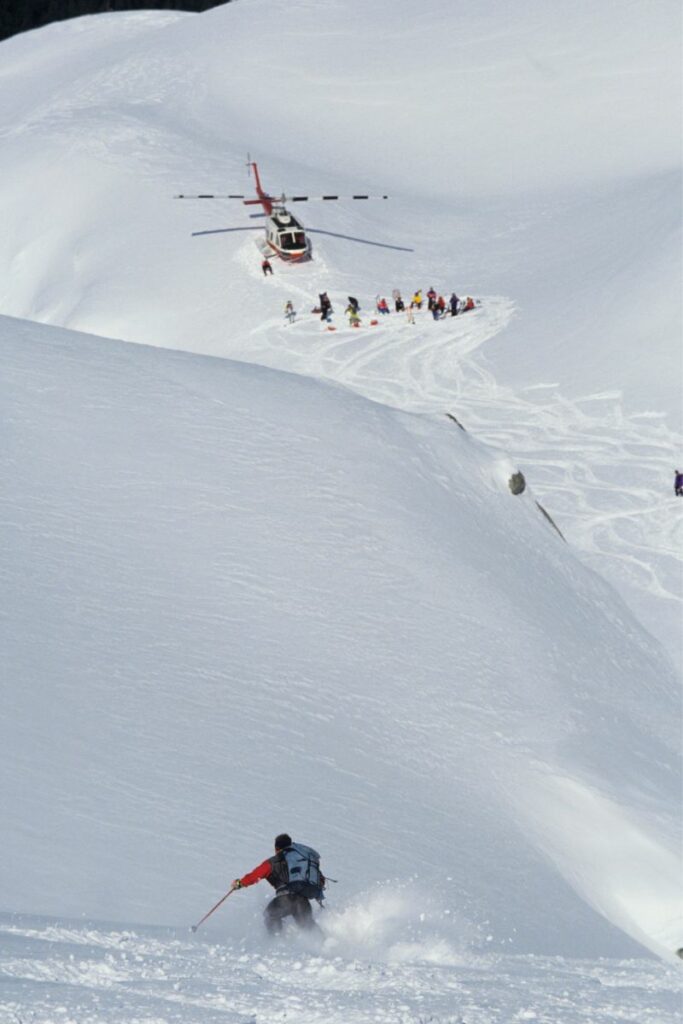 19. Relax at the spa at Lumière with Inspirato
Let's be honest, winter activities like skiing, snowboarding, and hiking, can really take it out of you. Recover and treat yourself at the amazing spa at the Lumière hotel.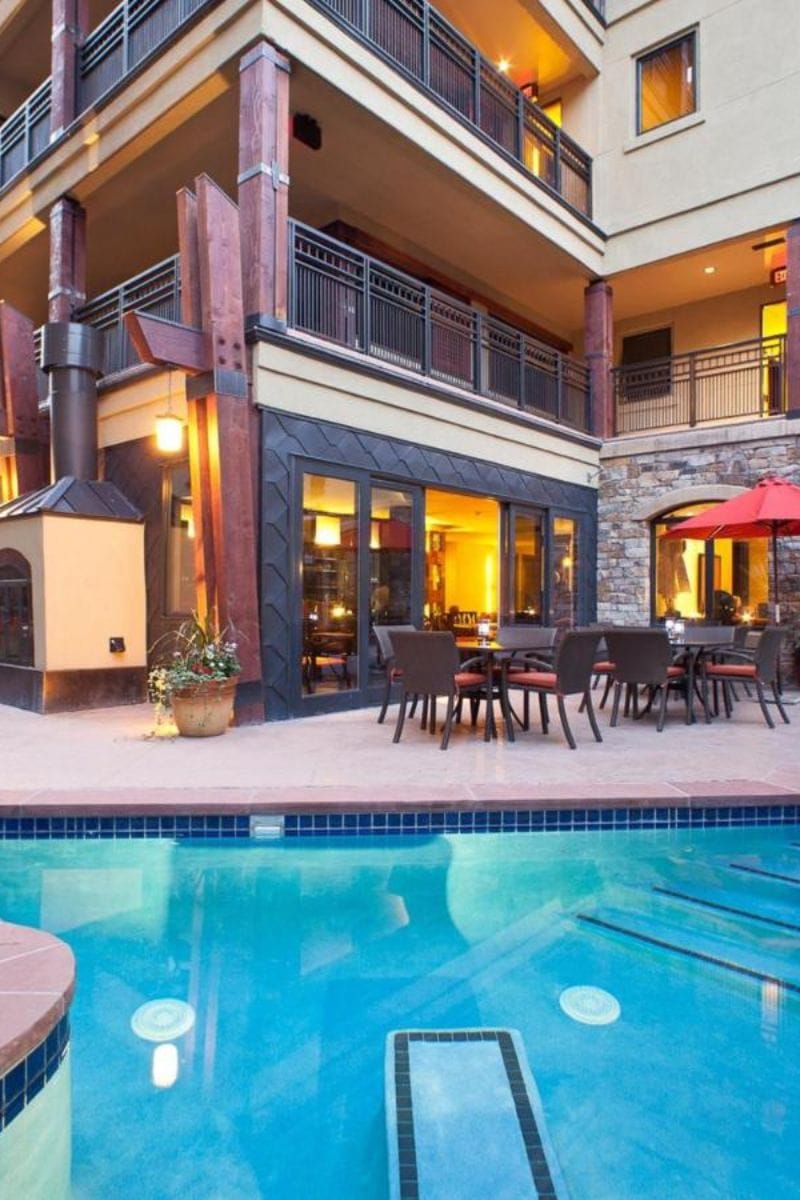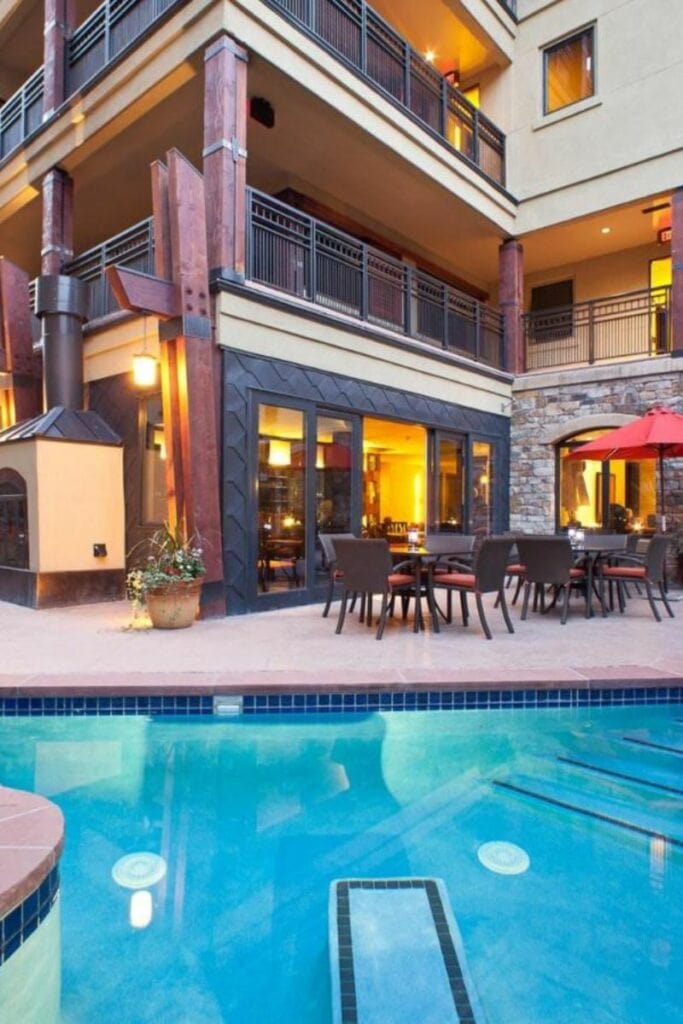 This high-end accommodation is also home to a great spa. Book a treatment and soothe your aching joints! It's the perfect way to round off your snowy mountain adventure!
---
I hope this guide helps you plan your winter trip to Telluride. It's one of the most magical places to visit in Colorado – you're guaranteed to have a memorable trip!
If you're looking for more inspiration, don't miss these handy travel guides:
Enjoyed reading this post? Pin it for later…