Time to check out The Forest Side, one of the Lake District's Michelin Star restaurants.
As we drove up towards The Forest Side, it was easy to see what a totally magical spot this was. Surrounded by lush forest with rolling hills and mountains in the distance, it's like something out of a fairy-tale. It's also just a stone's throw from the historic village of Grasmere with its Wordsworth connections. This was as charming as I'd hoped The Lake District would be.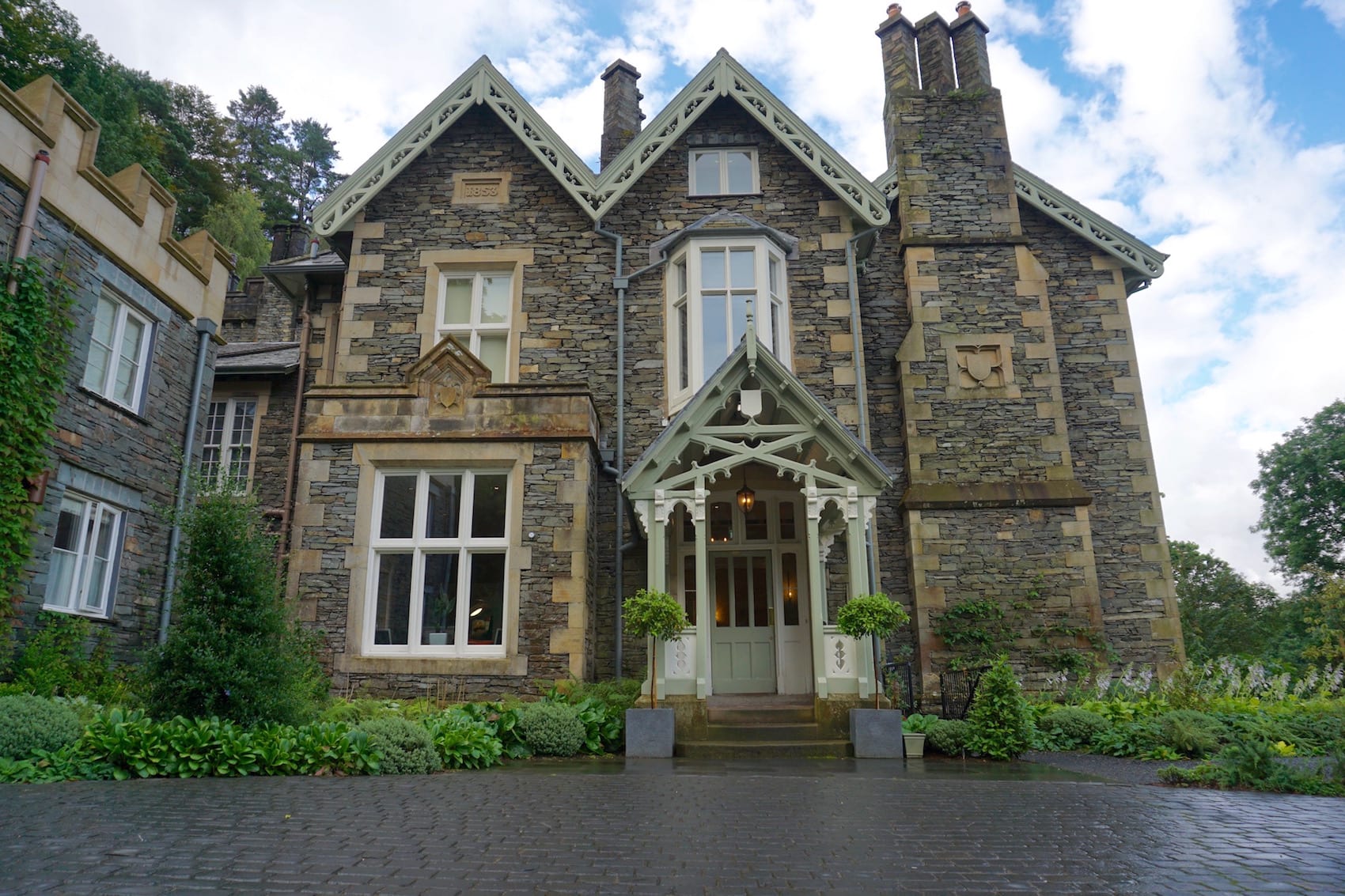 The Forest Side is a high-end hotel and restaurant, and as with many others in region, is perfect for those seeking a luxurious getaway. You can hike and explore the great outdoors in the daytimes, then kick back and relax in chic surroundings in the evenings. Rather than a sprawling hotel building, it's one large self-contained house. There's a reception, bar, large lounge area and restaurant downstairs, then bedrooms on the upper floors. Our room was large and had a lovely four-poster bed with canopy and an enormous bathroom with one of the biggest baths I've seen. Oh and stunning view out to the gardens and surrounding countryside!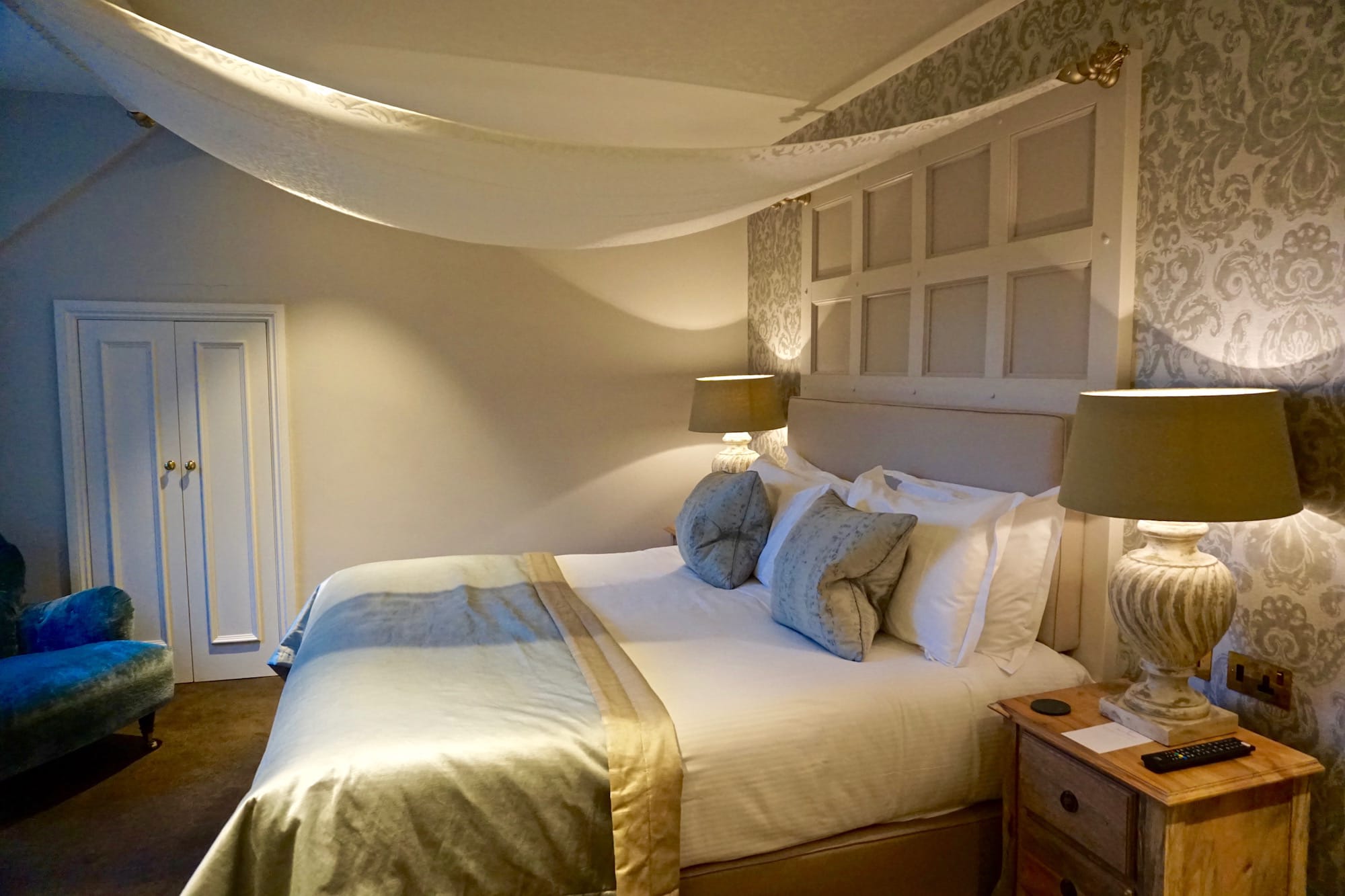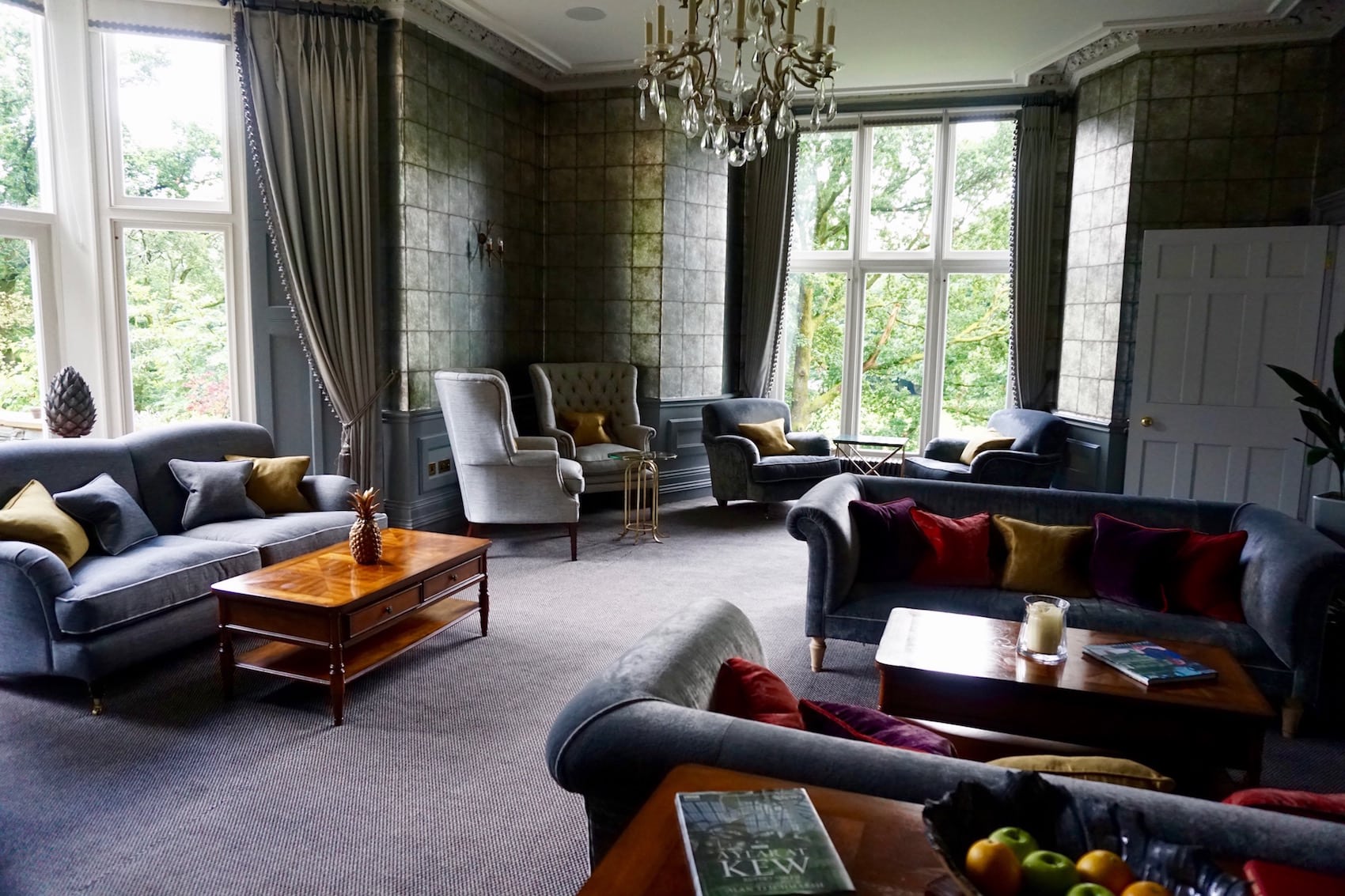 The restaurant is the BIG draw at The Forest Side. Receiving an elusive Michelin Star last year, Kevin Tickle's creative approach to food is reason to visit in itself. His passion for the Lake District's landscape, and love of local ingredients really shines through in the menu. 90% of the ingredients are sourced within 10 miles of the restaurant, and a huge chunk of those are grown right on the doorstop in the Forest Side's adjoining gardens.
There are several menus on offer, and as super-foodies we couldn't resist but go for The Grand 'Un – the full 10-course tasting menu with wine pairings. We'd be venturing through courses based on potatoes, venison, beetroot, cod, raspberry and even gooseberry! I couldn't wait to dive in.
Before the first course arrived, we were treated to a few canapés, which already delighted in both appearance and taste! There was black pudding like I'd never tasted, a mini croquette and a pine emulsion, which brought all the flavours of the forest to our mouths. Meanwhile, the Parma ham and summer truffle was pure indulgence. A great start to the upcoming feast.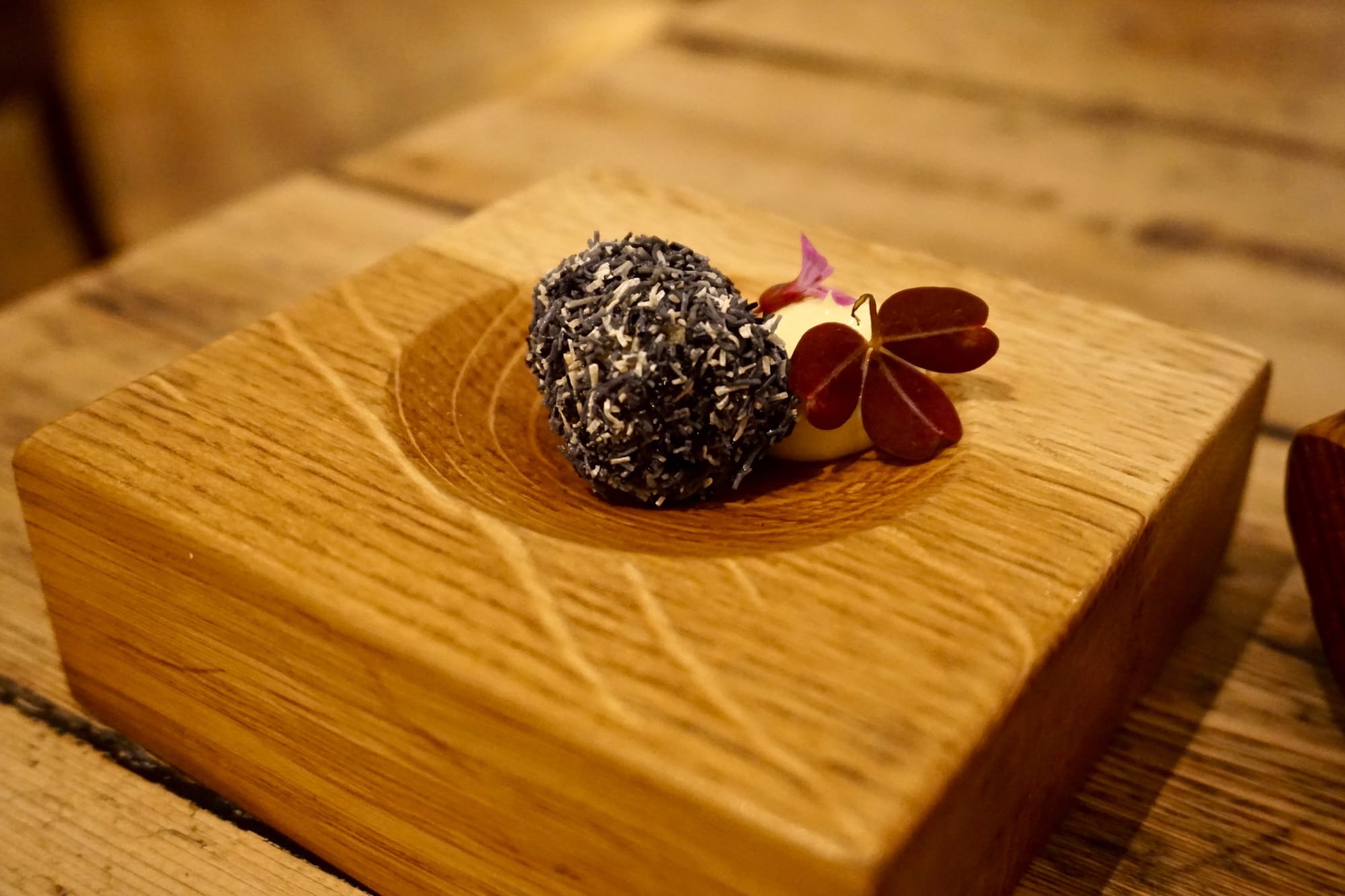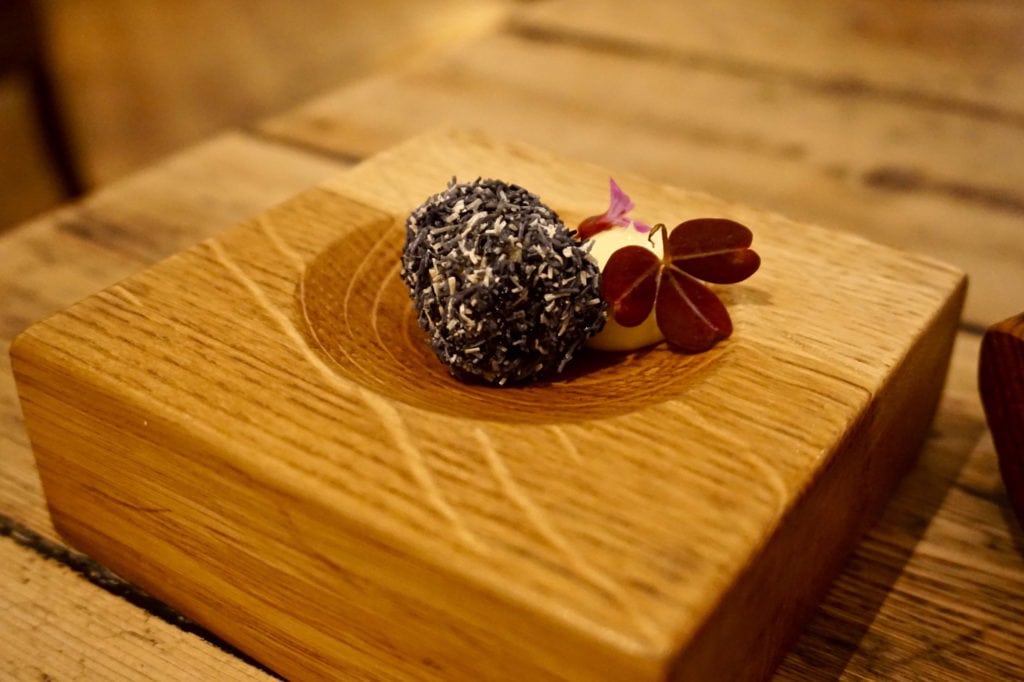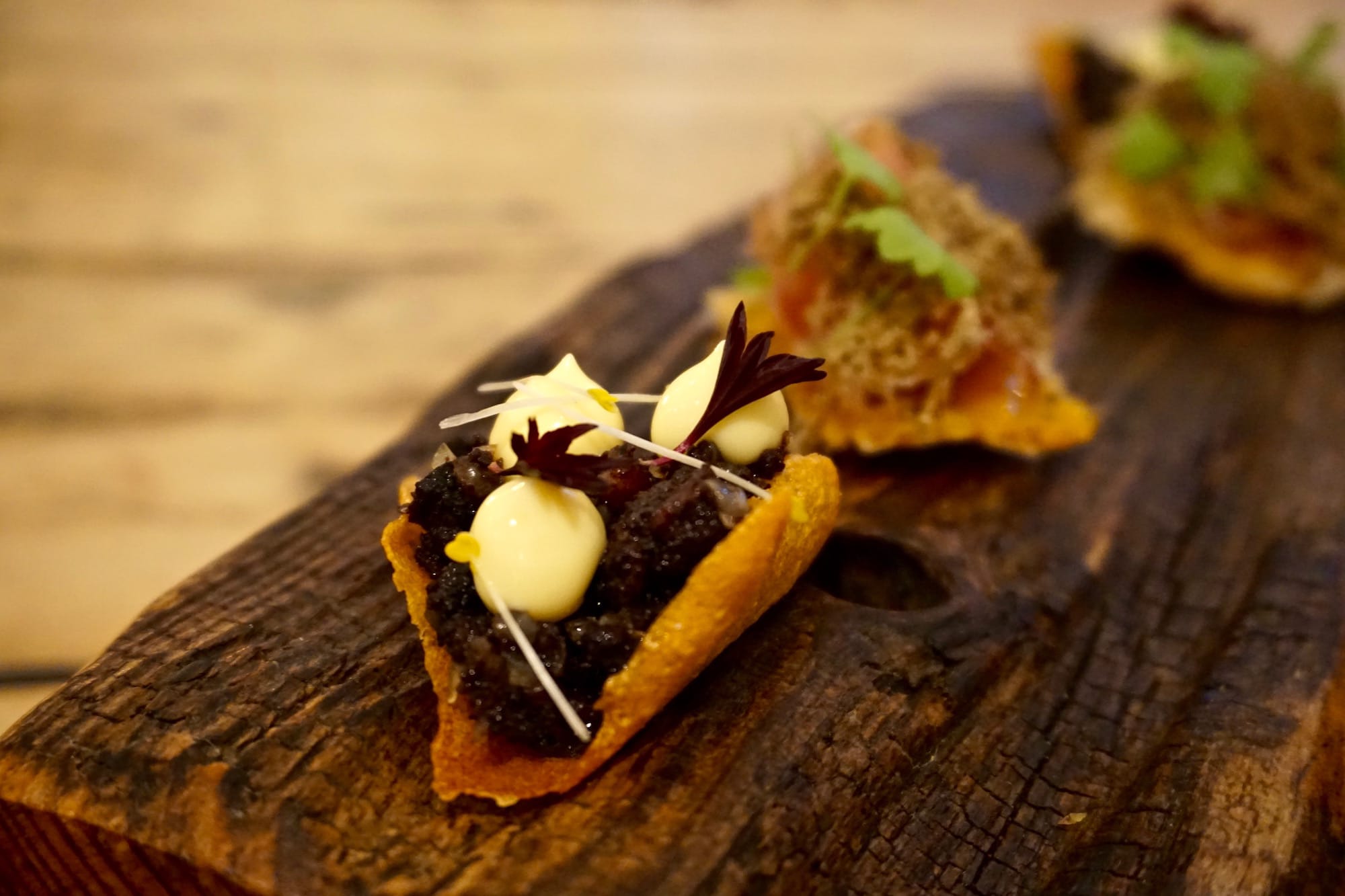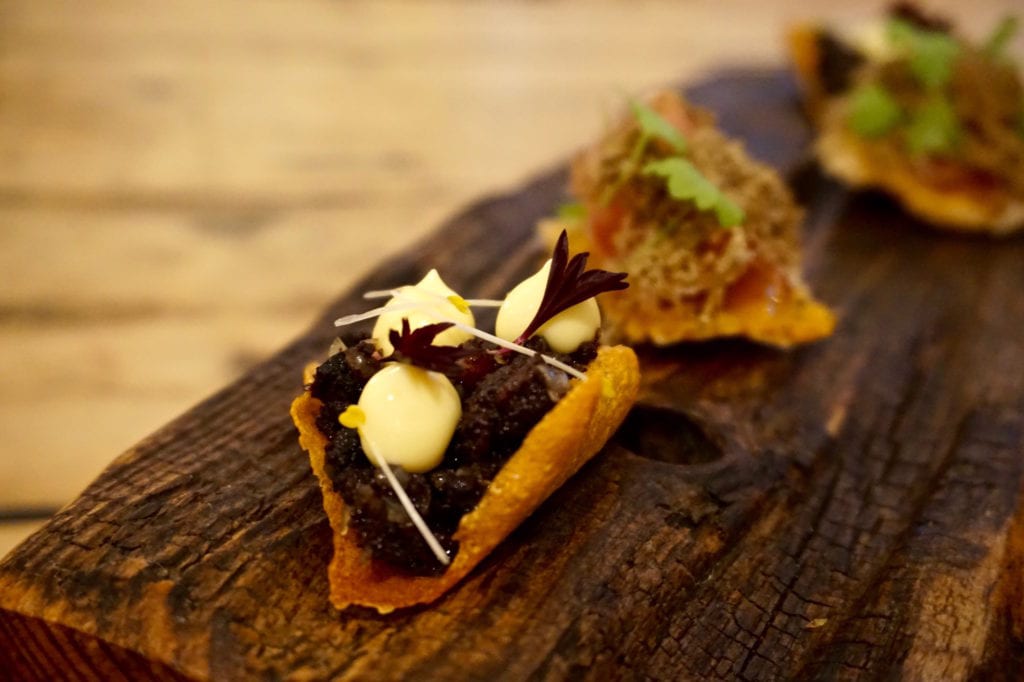 While I'd hate to spoil the experience for anyone heading to The Forest Side soon by revealing every intricate detail, I wanted to share a few of my favourite courses.
I'm a big fan of the humble potato. I saw an episode of Masterchef recently where the chef showcased how many amazing things you can do with potatoes – it can be a star rather than a side! The first course at The Forest Side did exactly that. The heritage potato was served with a white chocolate emulsion, charcoal and mint. There were pops of saltiness, then minty flavours with a rich smoky undertone. It was served with a dry white wine from Syria (a country I never imagined to be producing wine, particularly in the current political climate) which complemented it well.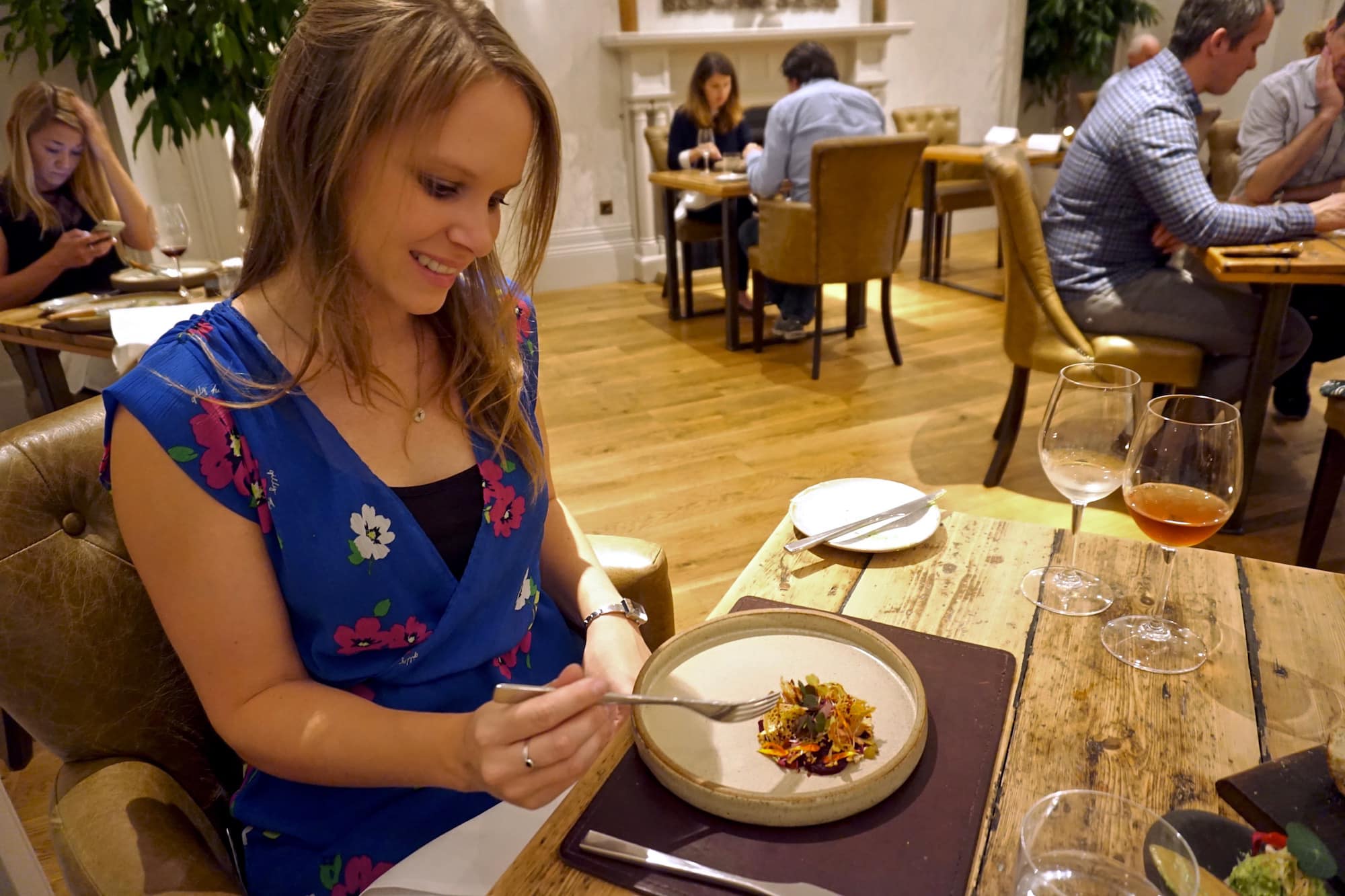 A fluffy loaf of bread arrived at the table, not with a standard block of butter, but with two intriguing slate dishes, holding aerated creations. Both had a light, whipped consistency, one with salt and the other a vivid green, made with leeks and nasturtiums. It was a clever way of bringing the some of The Forest Side's garden to the table.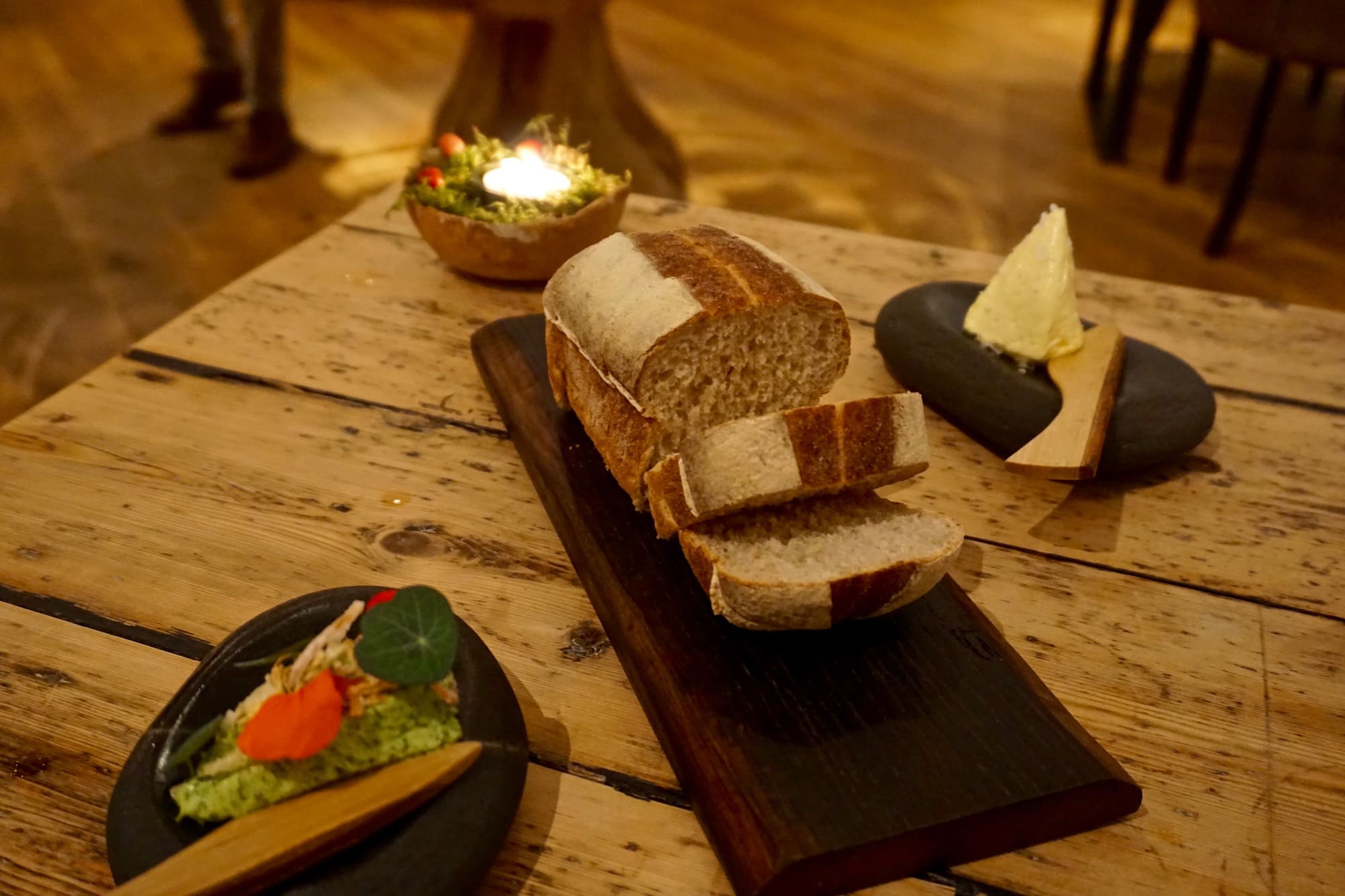 I said I wouldn't go through each course, but I'm struggling to pick favourites now I'm thinking about it all again!
My partner absolutely loved the pig's tail with apple, which was served with a super salty seaweed broth, and paired not with a wine but a sake. This was a genius idea and being such a fine, rich sake, it worked really well. The salty seaweed broth reminded me of a tasty tea designed to revive and reenergise. I perked up ready for the next course!
The venison pastrami came with pickled ramson, topped with what I thought was cheese with holes in… only to realise it was pressed swede. So clever! It appeared to be a playful nod to the classic New Yorker sandwich. Alongside it, an interesting white from a vineyard in Italy with high sulphur levels, giving it a unique flavour.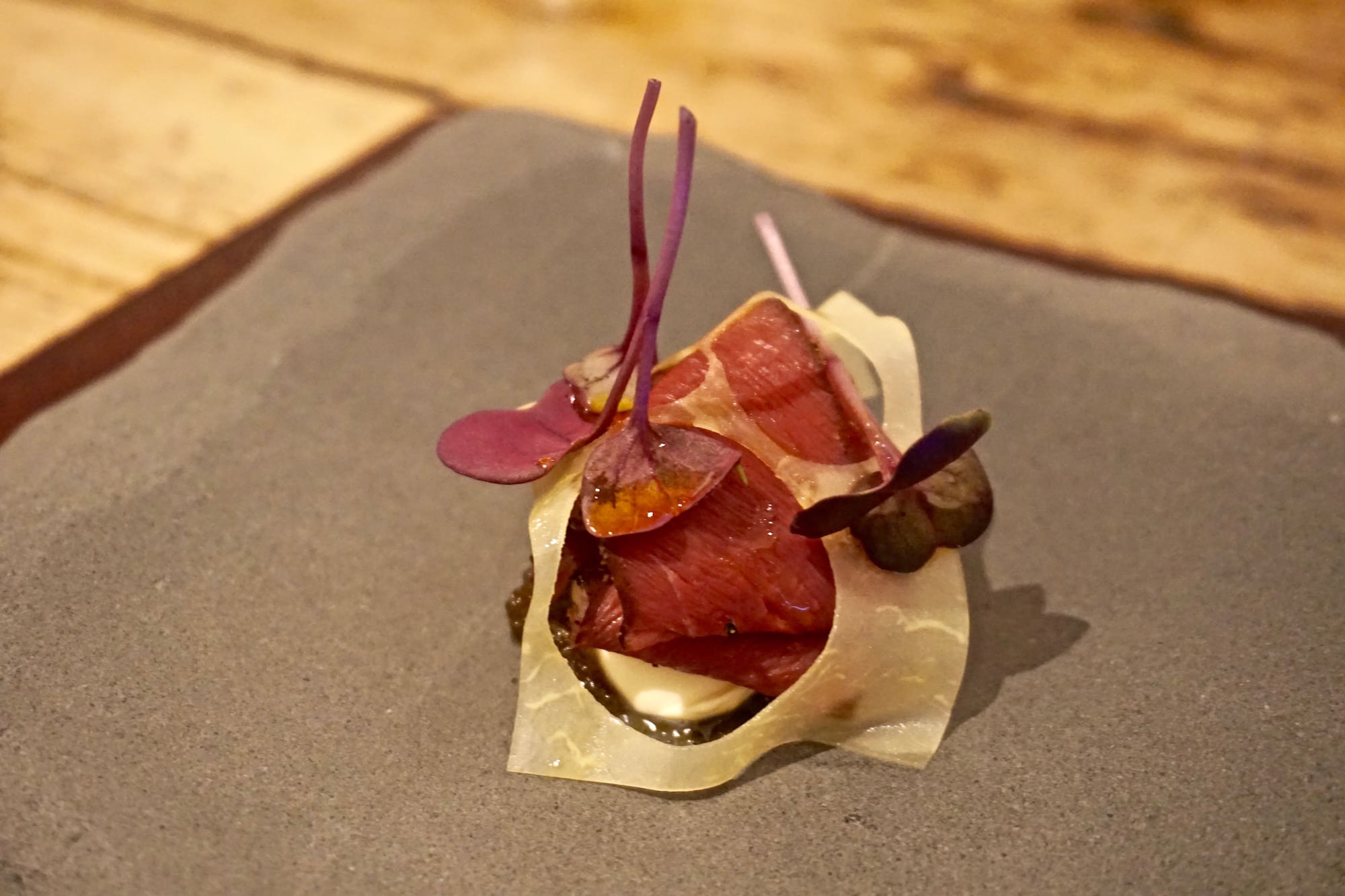 One of my stand-out dishes was the North Atlantic cod, which came with an oyster emulsion, peas and a powerful dill oil. Draped on top was a slither of lardon. I was lucky enough to watch this being assembled, enjoying the precision with which the chefs worked with such fragile ingredients. The flavours and textures were wonderful, with salty flakes of cod, melt-in-the-mouth lardon, peas adding that dose of green, the smooth oyster emulsion binding it, and the dill oil giving a wonderful undertone. It was smoky, salty, fishy, green and so much more!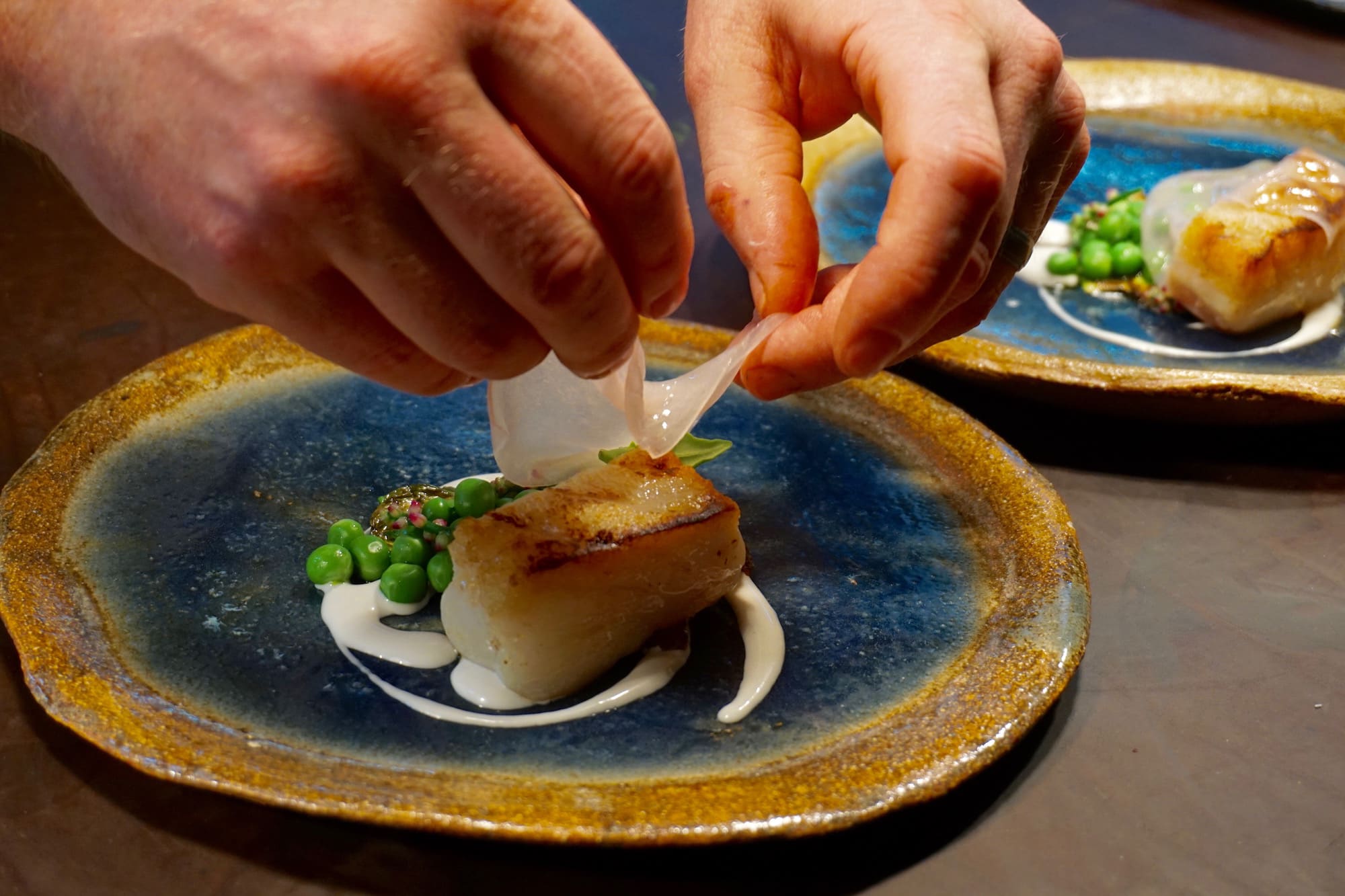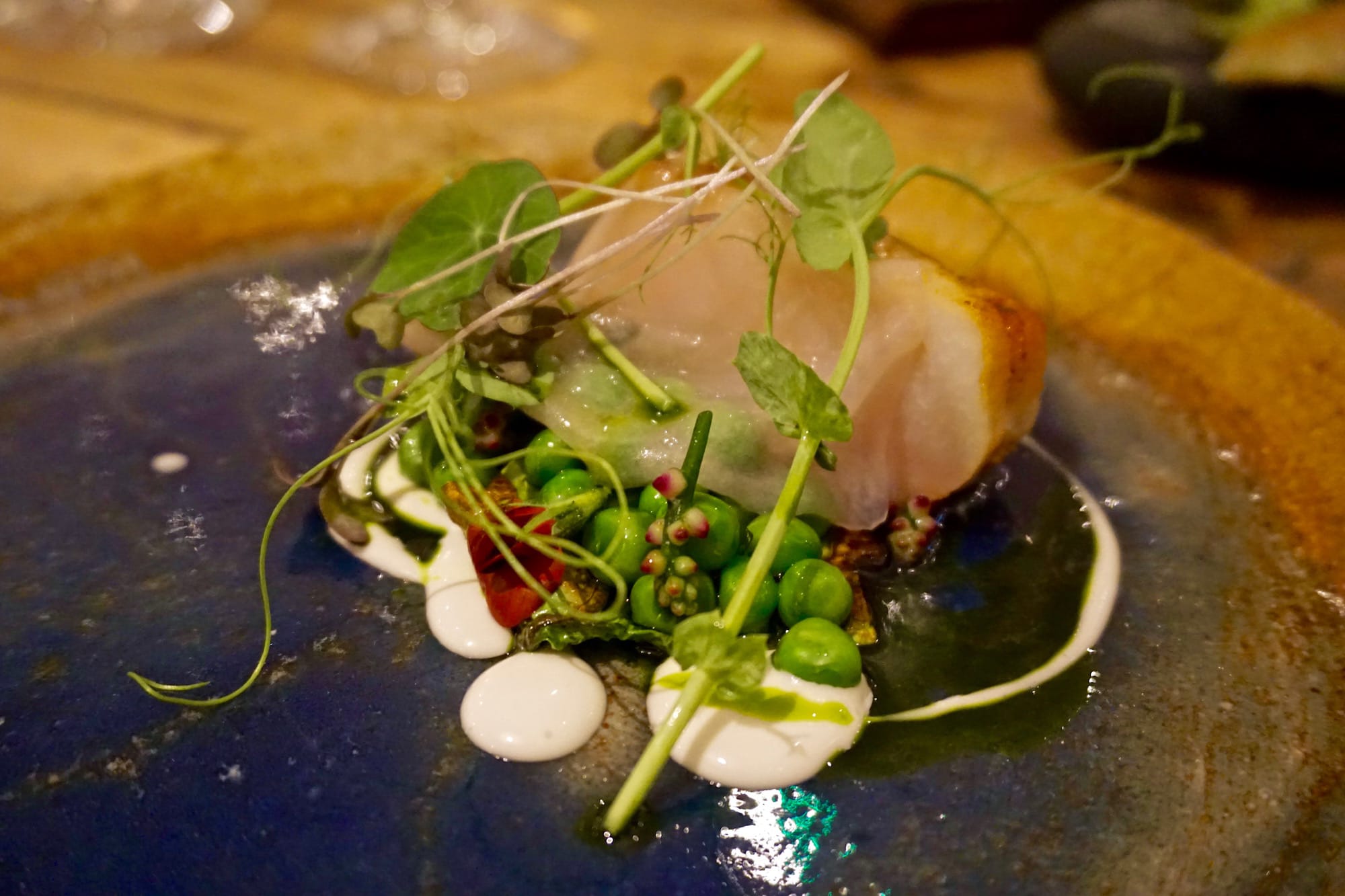 I also loved the meat course which arrived next. The hogget was served as loin, shoulder and sweetbreads. Along with a hay custard that gave a real farmy flavour, it came with griddled wild leeks, and a ramson and caper jam. The meat was cooked to perfection and the flavours were so delicious. I particularly loved the toasty leeks with the jam.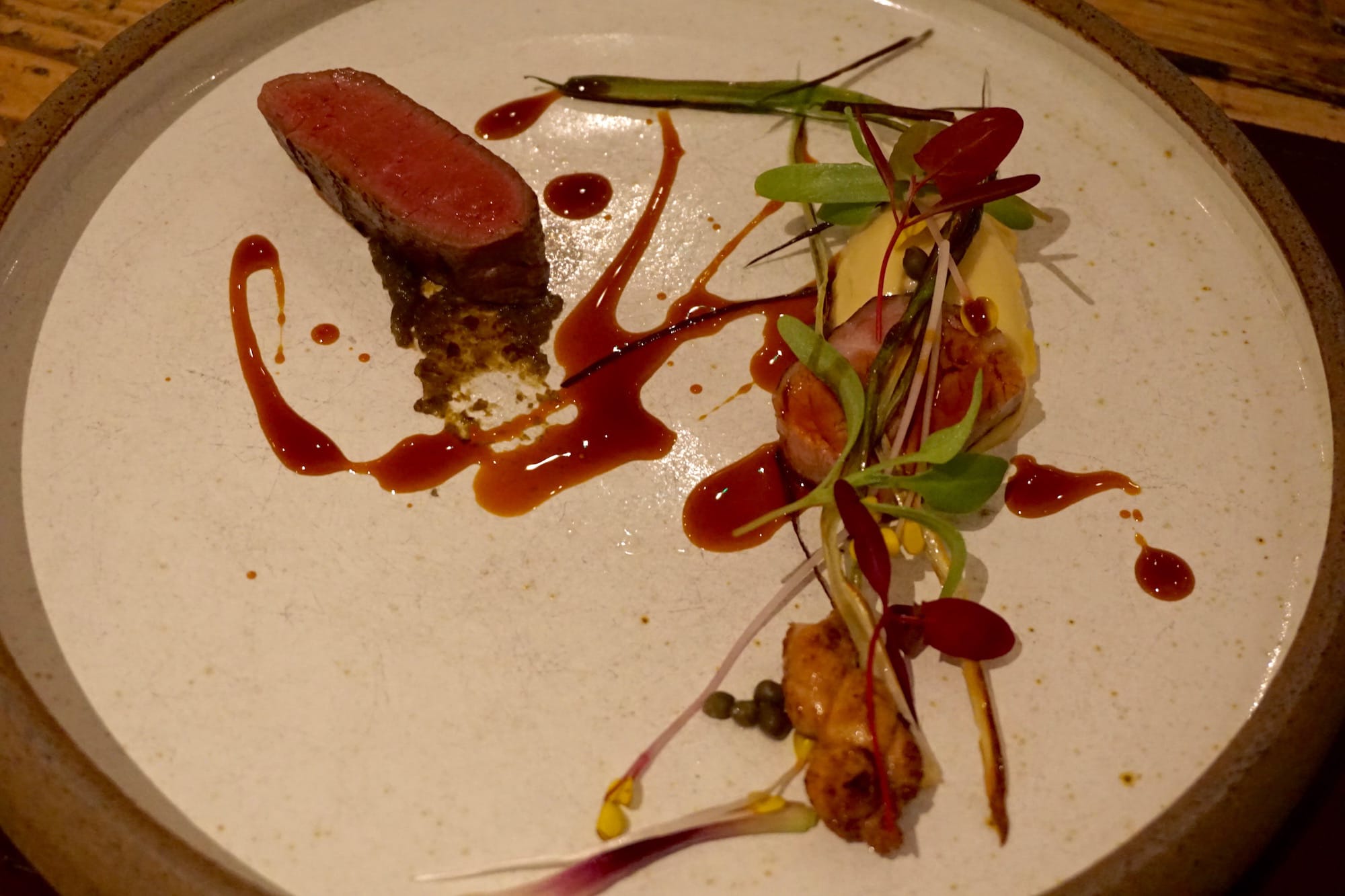 We enjoyed three dessert courses. The first, while reasonably simple, was absolutely spectacular to look at. It consisted of raspberry pips, icy balls made of lemon verbena, a cows milk ice cream and then edible flowers for decoration. I couldn't stop taking photos of this one, and once it started to melt, I knew I should get tasting!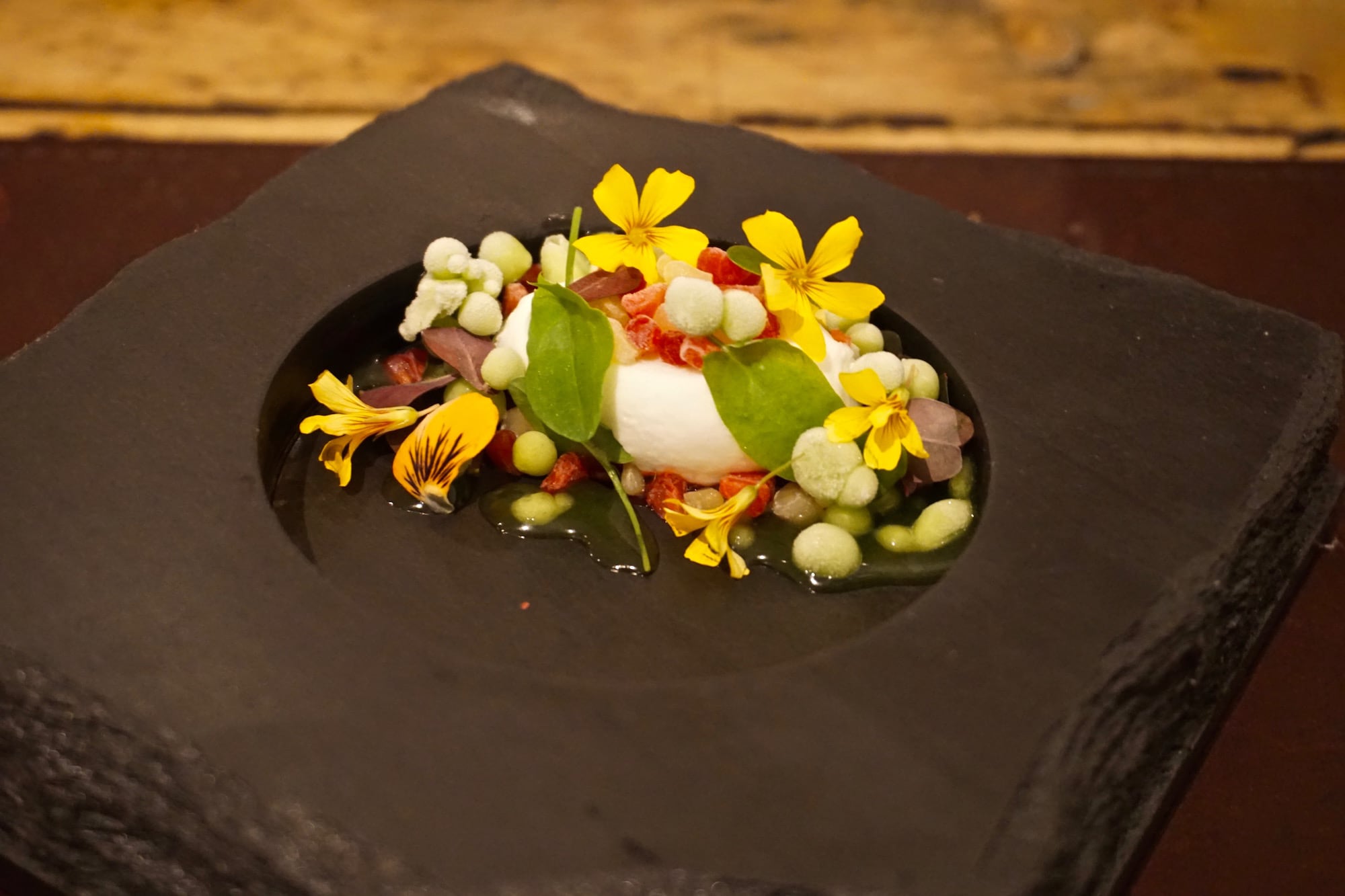 While usually keener on savoury courses than sweet, the next course was my pick of the meal. It totally surprised me. The key ingredient? Gooseberries. Some were slow cooked, others were in an espuma (foam), there was a crumble base and beautiful purple anise hyssop flowers on top. Flavours went from tart gooseberry, to sweet fruit, to aniseed all with a biscuity crunch. It was a triumph of textures and flavours! It showed skill, creativity, and was a lovely nod to the interesting ingredients found in Britain.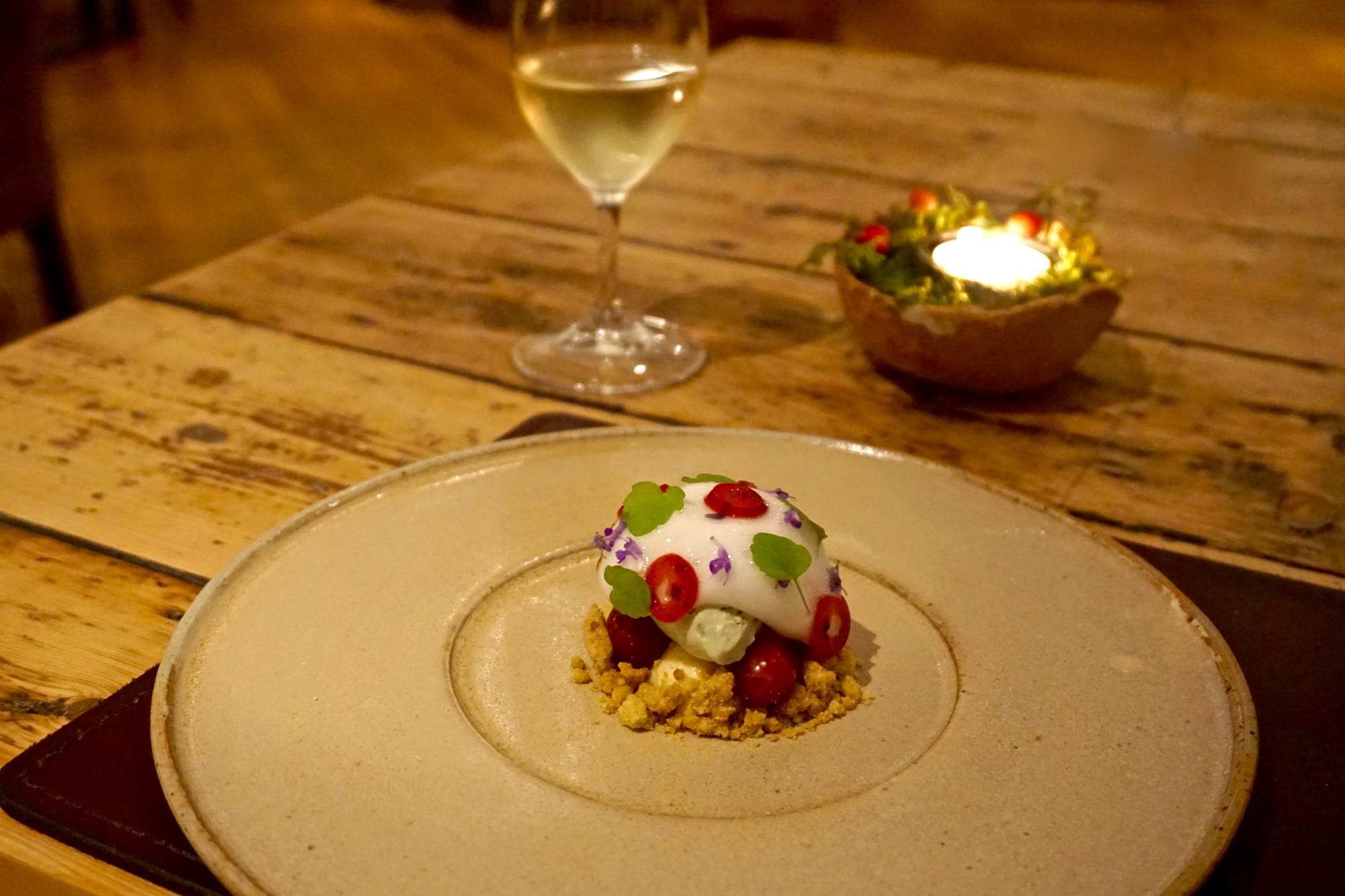 Head chef Kevin Tickle said, "Everything is about our surroundings and our sense of belonging to this place. The food we create is a reflection our collective passion for the amazing larder we are lucky to call home" – and this certainly came through in his menu.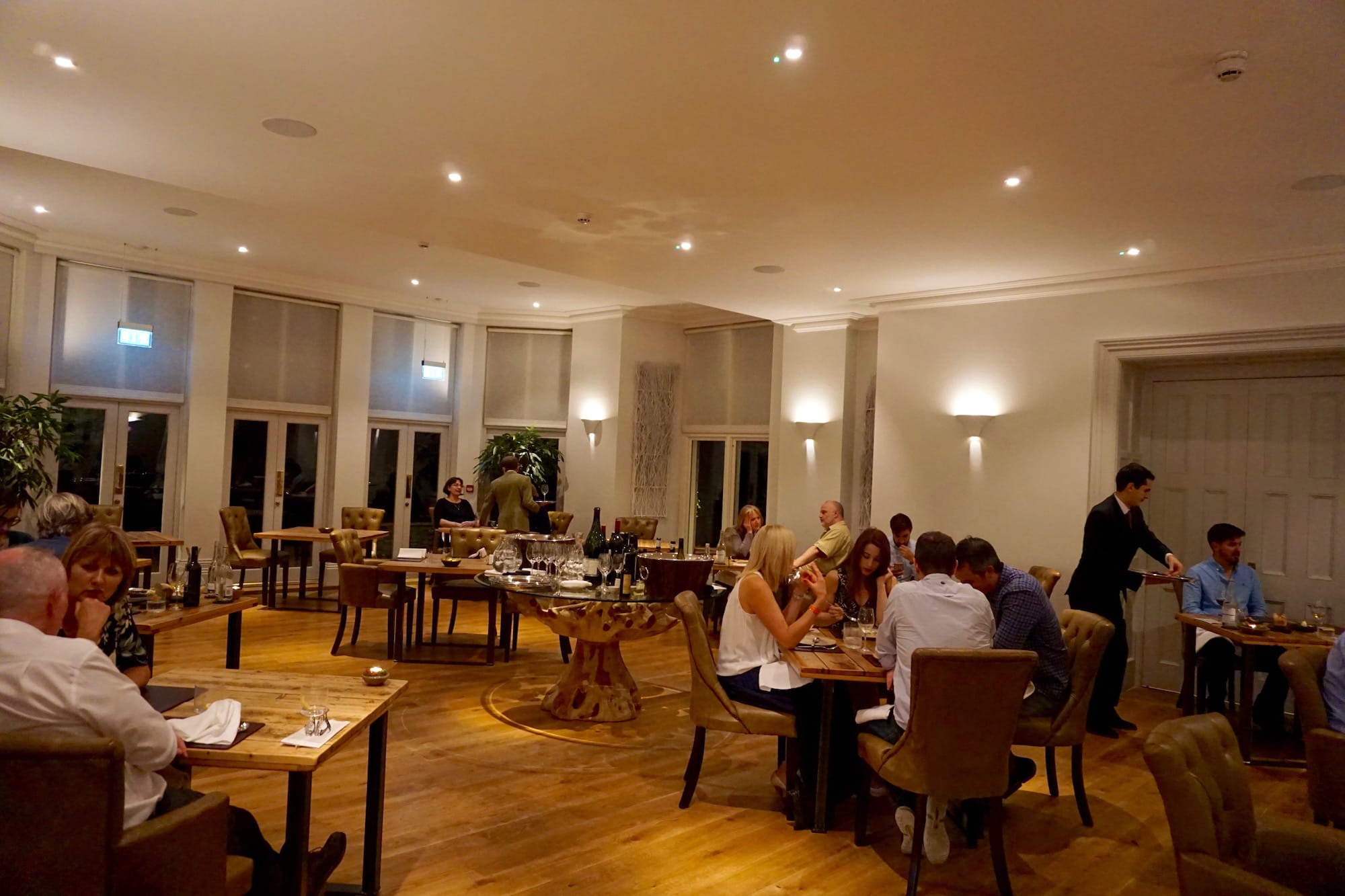 The tasting menu at The Forest Side really was a wonderful start to our culinary journey around the Lake District. As we wandered upstairs to our room, we were full, content, and buzzing from the incredible feast we'd enjoyed.
THE FOREST SIDE: INFORMATION
Restaurant Price: The Grand 'Un tastng menu costs £95 (wine pairing extra)
Hotel Price: Rooms start from £199 per night
Address: The Forest Side Hotel and Restaurant, Keswick Road, Grasmere, Cumbria, LA22 9RN.
Find out more about The Forest Side.
Thanks to Visit England, Cumbria Tourism and Hertz for inviting us to explore The Lake District. As always, all opinions are my own.
Enjoyed this post? Pin it for later…