The Grove in Hertfordshire is a stunning 5-star luxury hotel set in 300 acre grounds with a top spa, great dining options and even its very own beach!
Just 20 miles from Central London is the beautiful county of Hertfordshire. With lush countryside, picturesque towns and plenty of things to do, it's a great area to explore. If you're craving a luxurious country escape, then head straight to The Grove. And don't worry – it's not one of those stuffy country hotels, this one is drop dead gorgeous with bundles of personality… oh and a cheeky sense of humour!
I visited for a 24-hour break, and as I drove up the impressive drive, passing through the prestigious 18-hole golf course, I knew this was going to be stay to remember. From being pampered in the spa and exploring the vast grounds, to sunning myself on the beach and enjoying the varied dining options, sit back and enjoy my review of The Grove.
The Grove: The Hotel
There's a long and illustrious history that accompanies the mansion, with King Henry IV and the Earl of Clarenden among those who've owned the estate over the years. The main building dates back to the 1700s and within it is housed the reception area, Colette's (a gourmet restaurant), luxurious suites plus a series of chic lounges.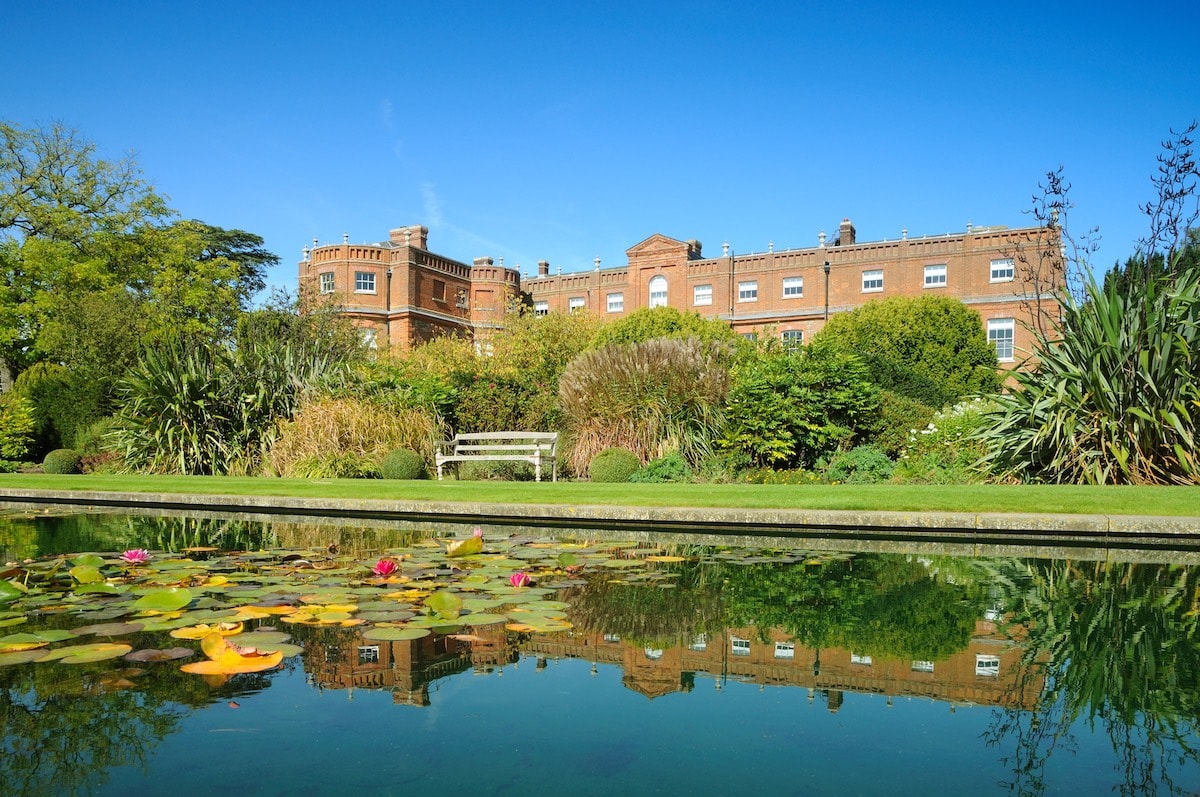 There's a wonderfully relaxing floral scent as you arrive at reception, and when you look at the intricate flower arrangements you can understand why! There were so many fresh flowers, with the main focus being an Easter display next to the spiral staircase.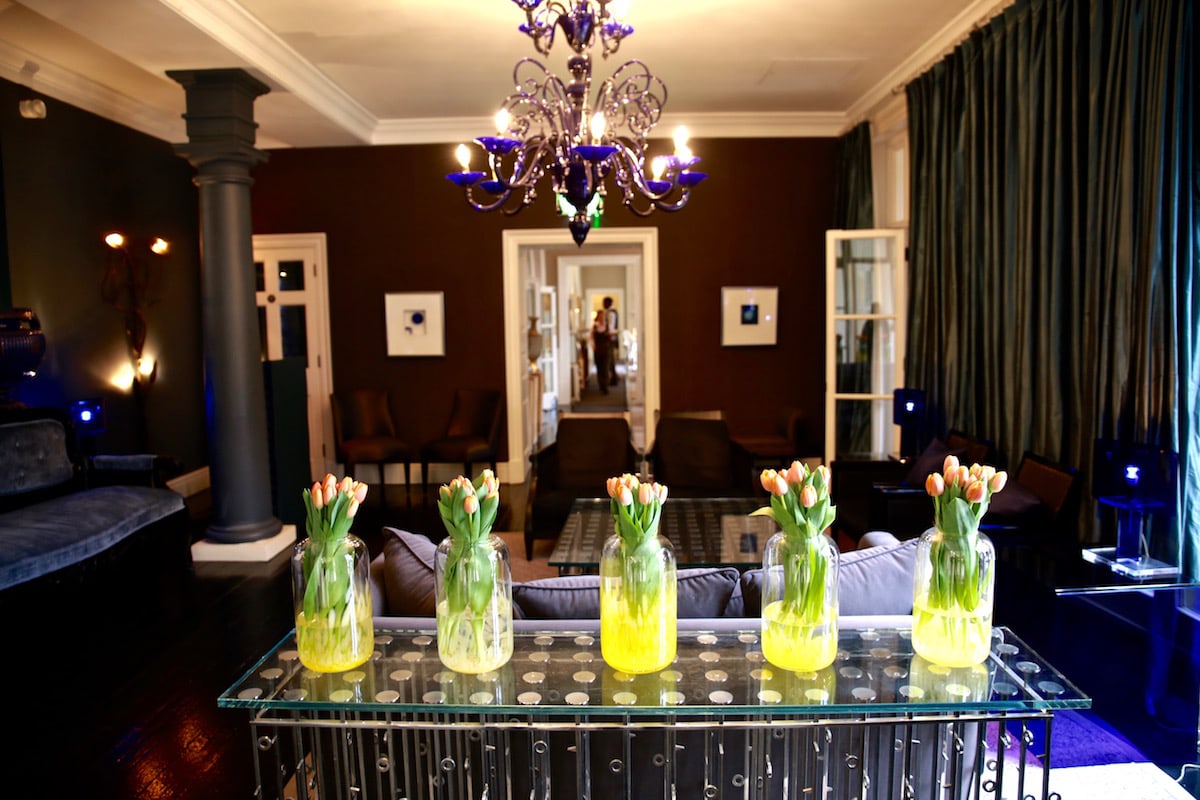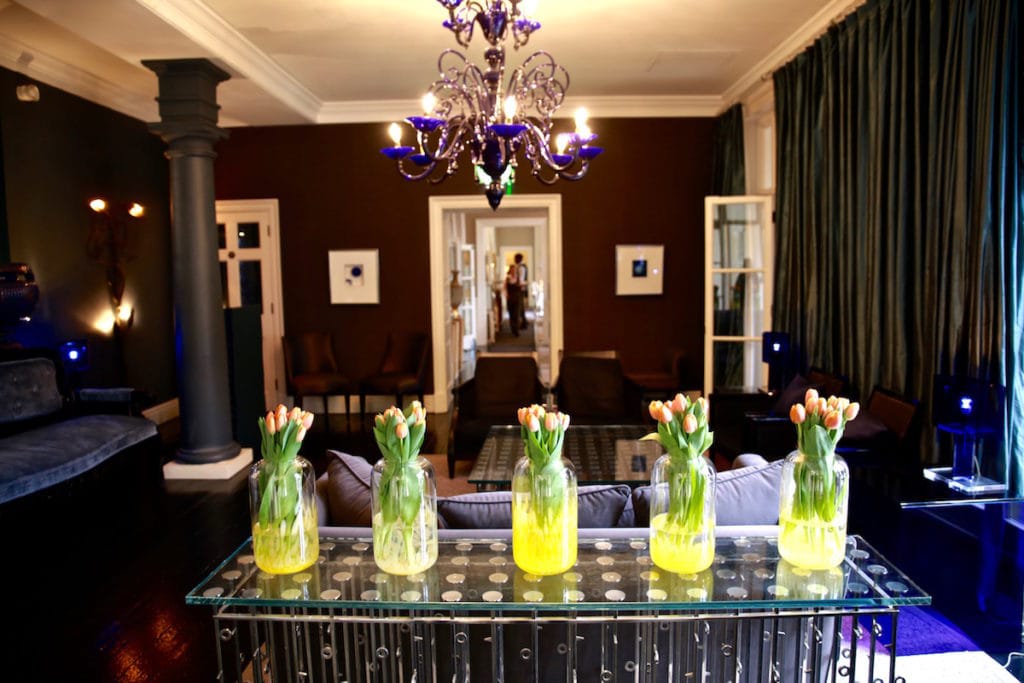 After a hydrating welcome drink of strawberry and cucumber flavoured water (like Pimms without the Pimms!) we were shown to our deluxe bedroom on the first floor. The large room had a red, white and beige colour scheme with a cute butterfly motif in both the bedroom and bathroom. The bathroom was spacious with a full bath – something I'm finding rarer and rarer in luxury hotels these days! The toiletries were all by ESPA, which made me happy as I just love the scent of their products!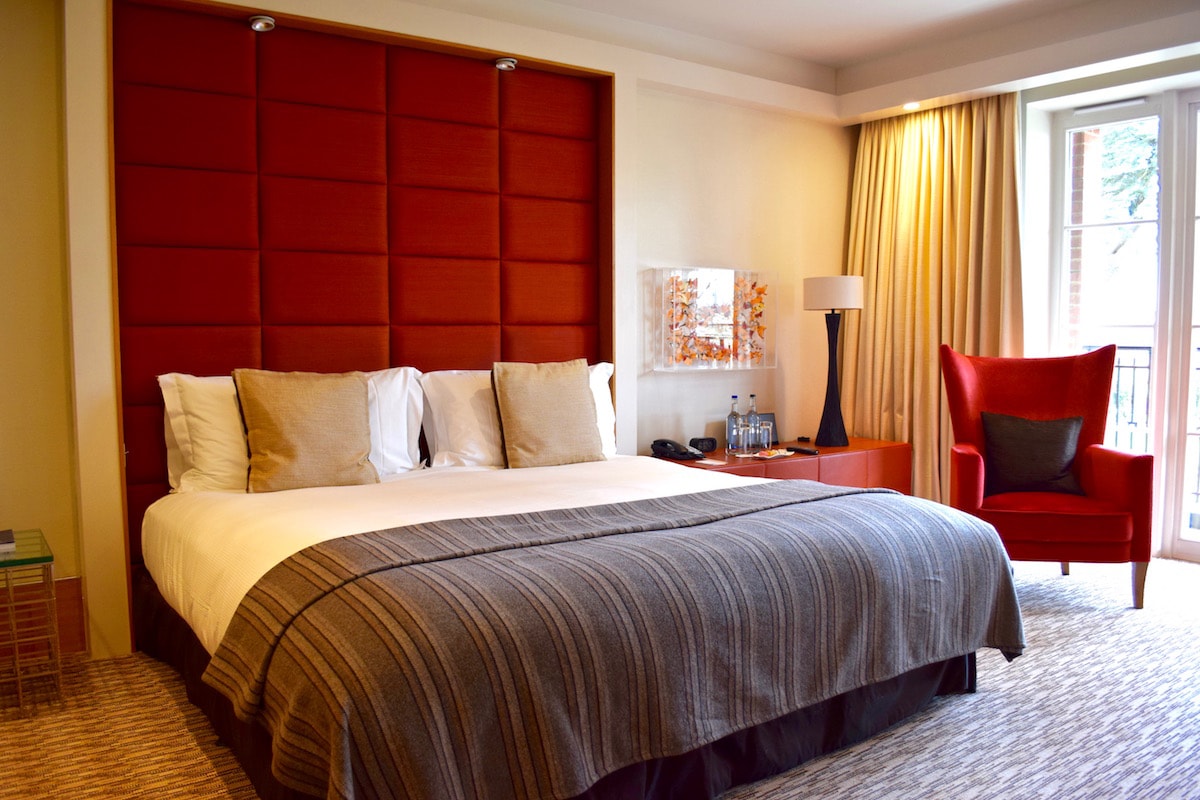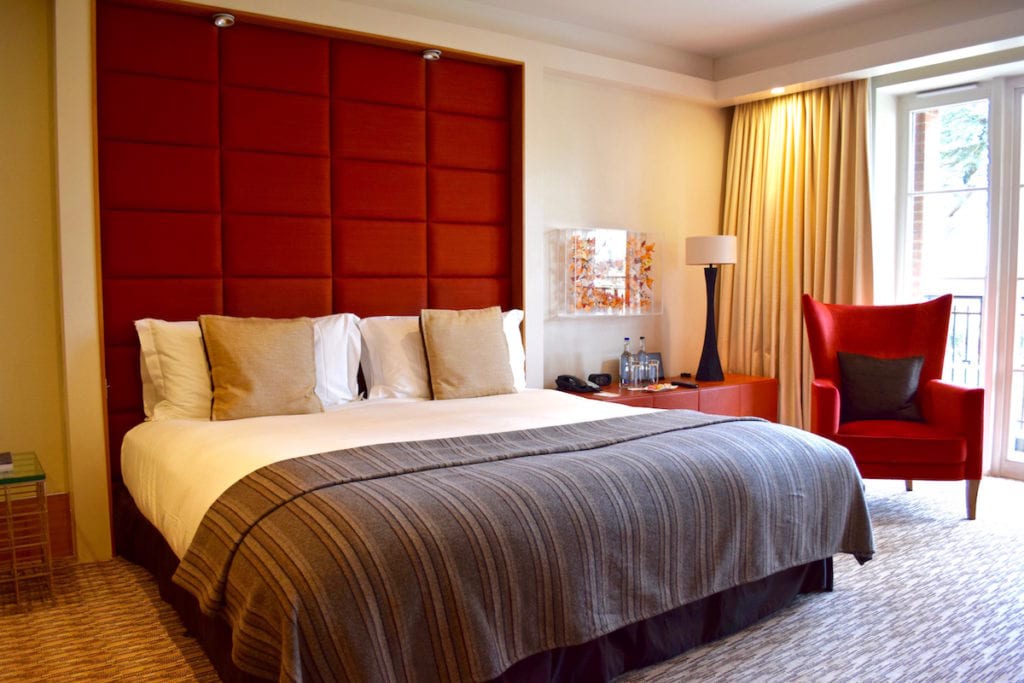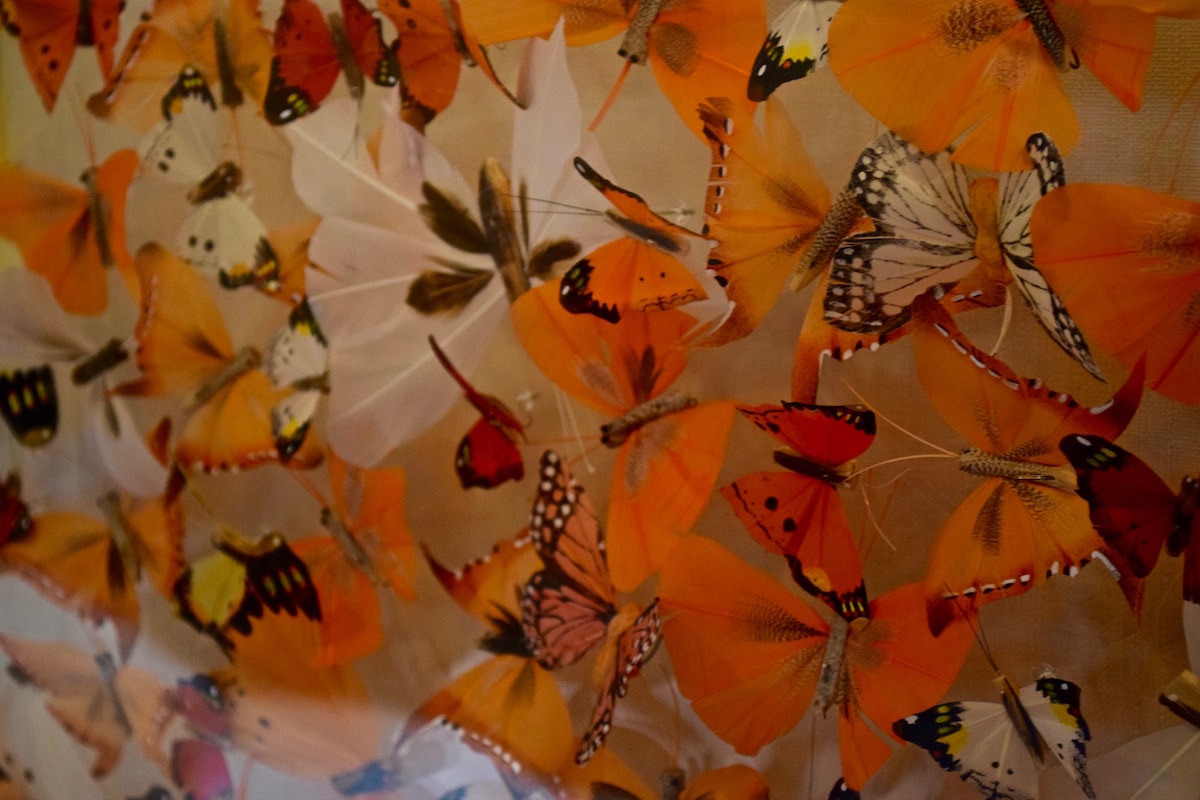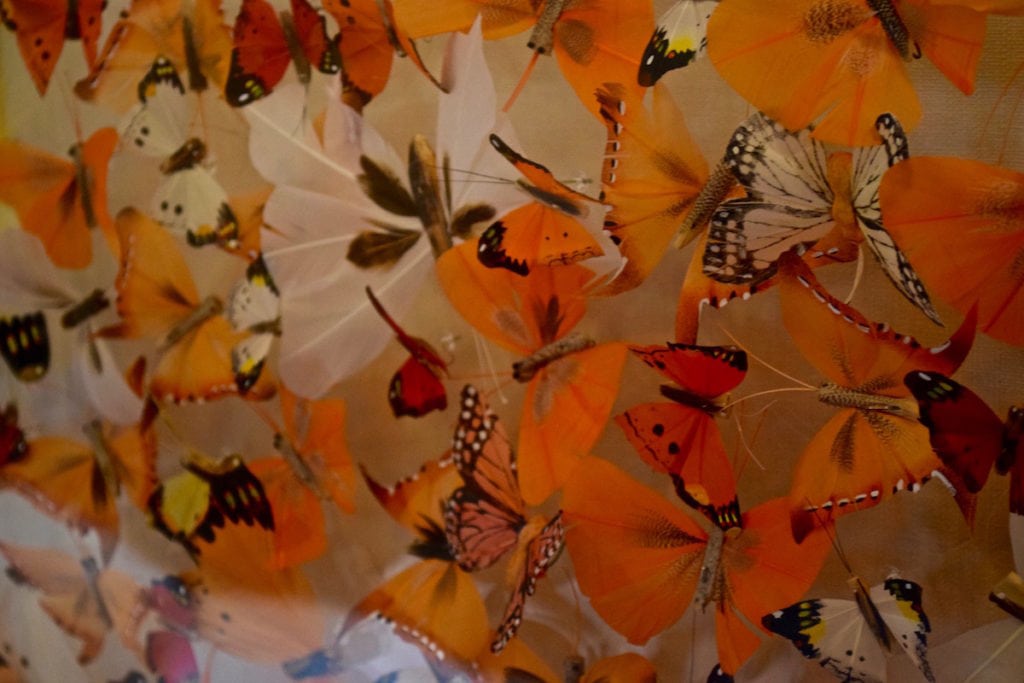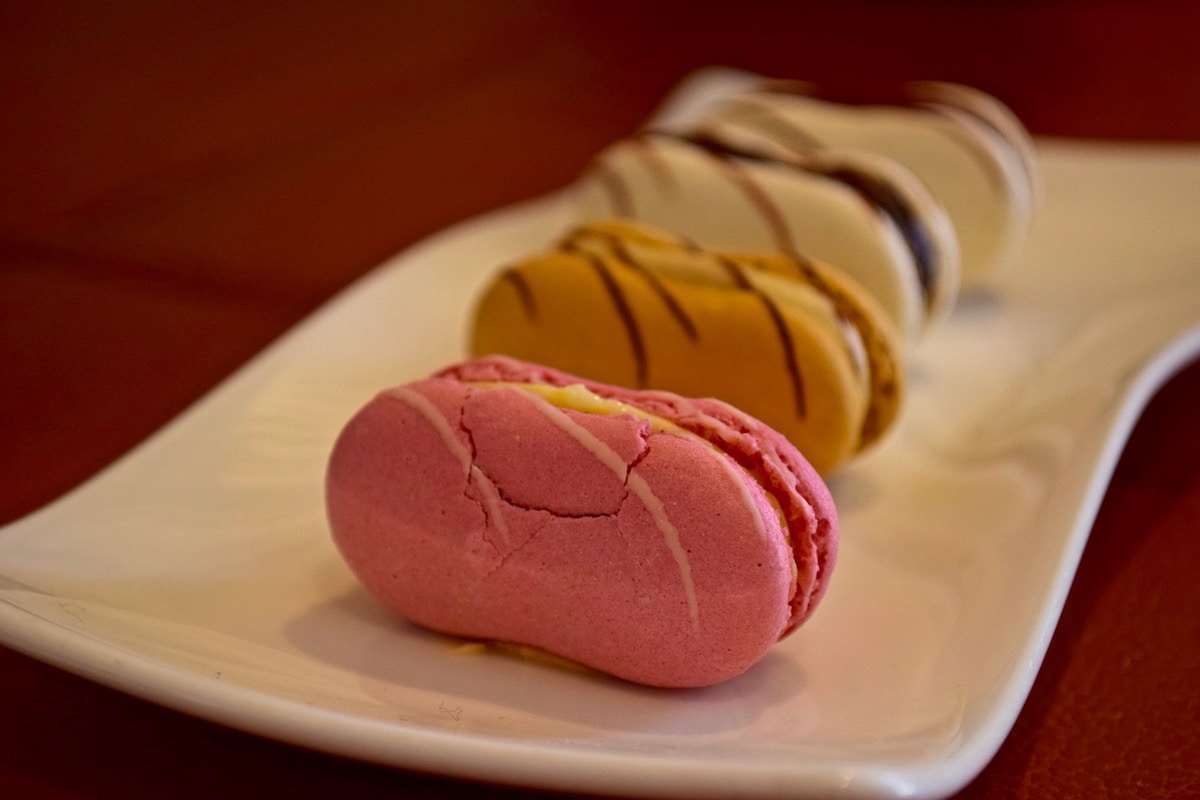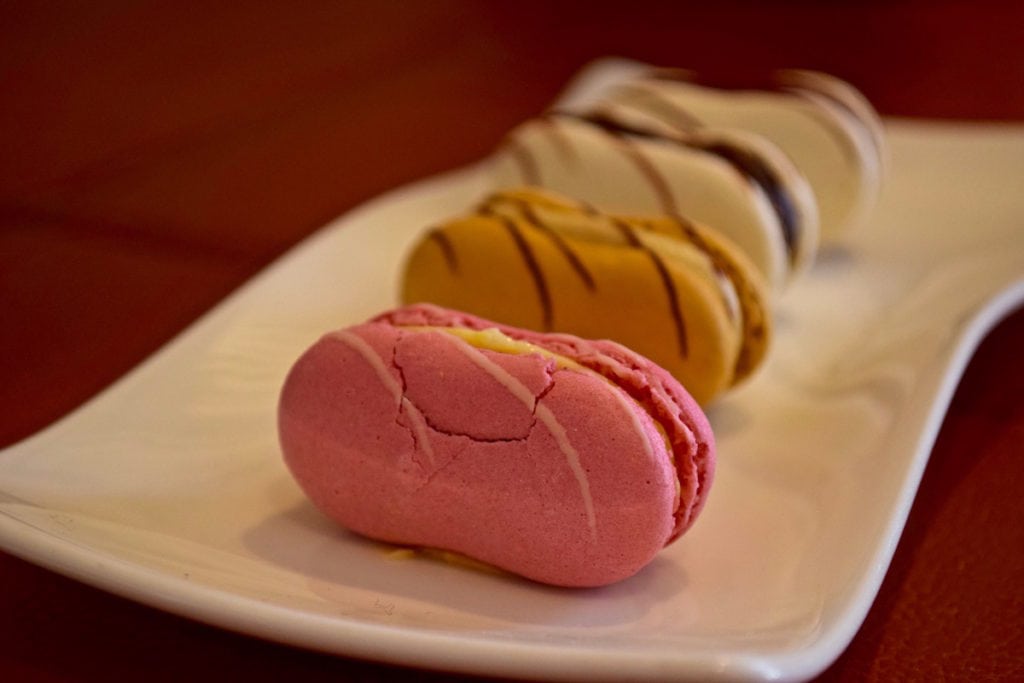 One of my favourite parts was the large balcony overlooking the perfectly manicured grounds. We looked out at a large tree surrounded by bright mauve flowers, well-pruned box hedges and the grand manor house.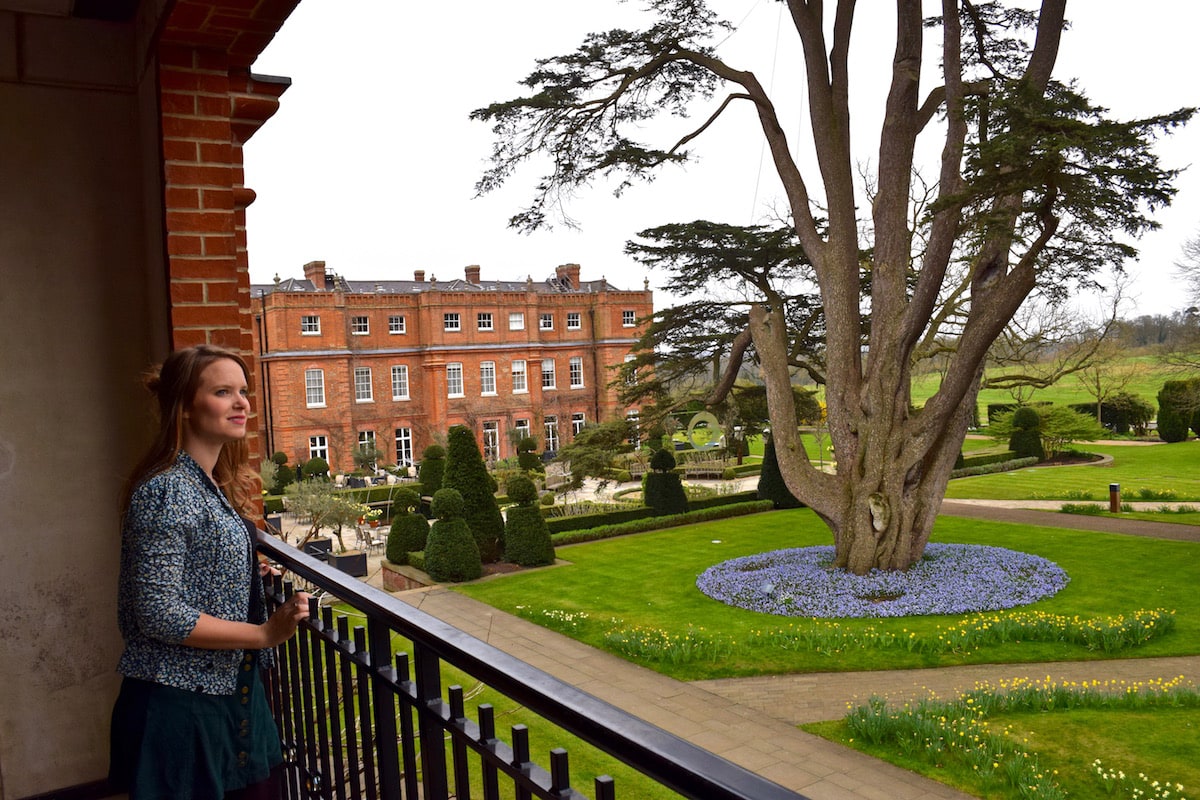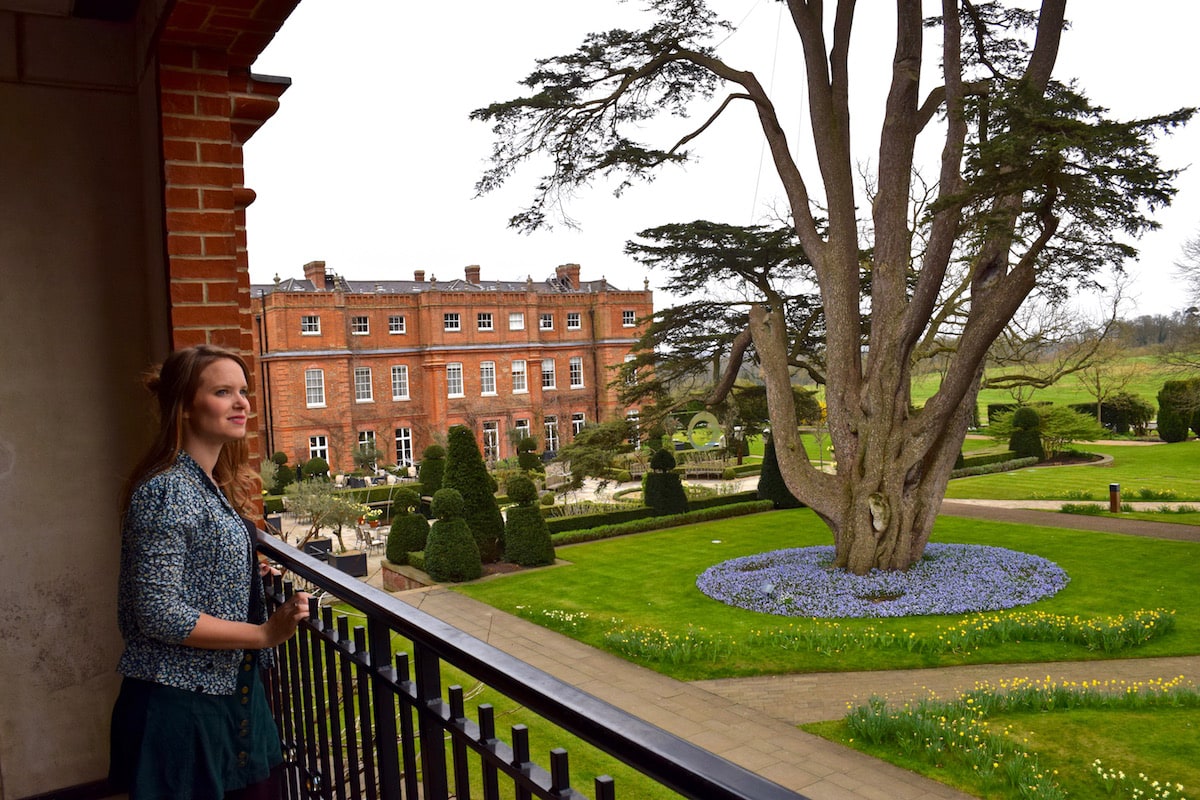 Once settled, we headed downstairs and explored some of the lounge areas where families and friends were enjoying neat rectangular sandwiches, delicately iced cakes and other indulgent-looking treats for afternoon tea.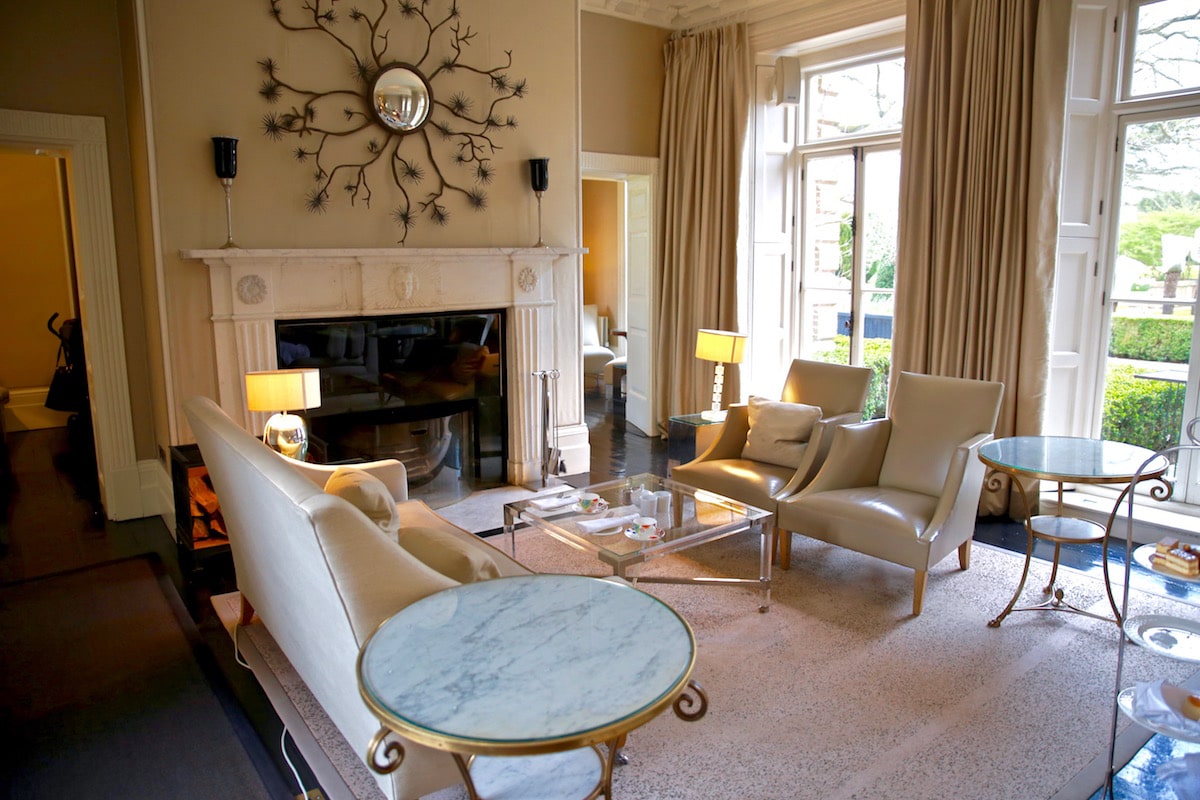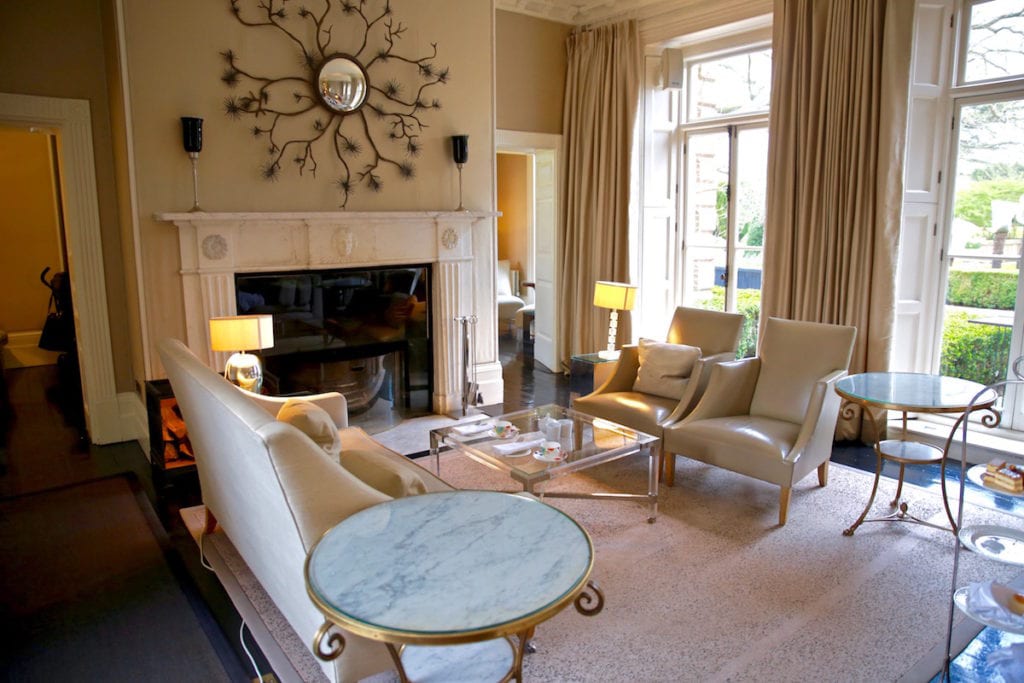 Art is very important to The Grove, and every room had interesting pieces on the walls… not old portraits as you might expect with such an historic building, but modern, quirky artworks featuring miniature 3D figures and provocative photographs.
We noticed the hotel was also frequented by business users, who check into their plush event spaces for away days and conferences. The same spaces are also used for huge weddings, making this a hotel that ticks a lot of boxes.
The Grove: The Grounds
The Grove is somewhere you'll want to spend a lot of time outside. Sadly we lost the sunshine after a few hours but it didn't stop us getting lost in the beautifully designed gardens. There's a central lawn, a long water feature with cascading falls, an incredible tree that has been pruned into a perfect square, 500-year-old olive trees and lovely bright yellow daffodils lining all the routes.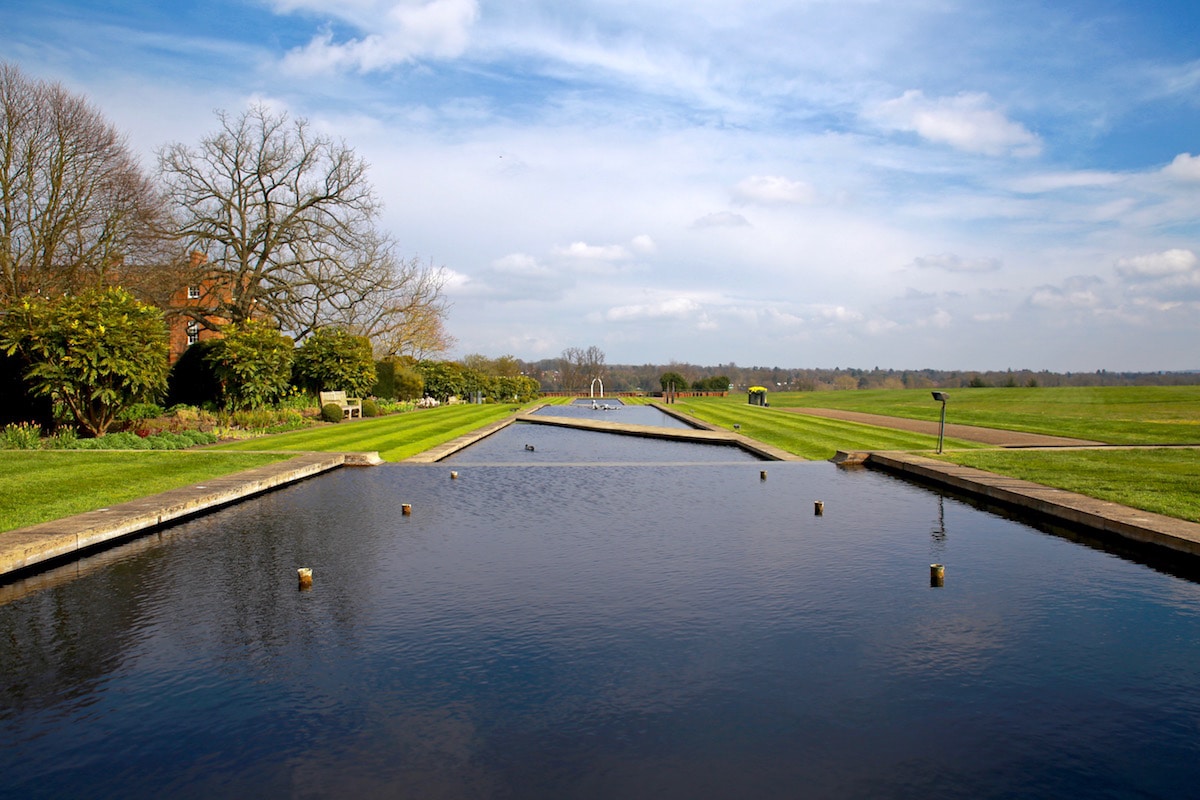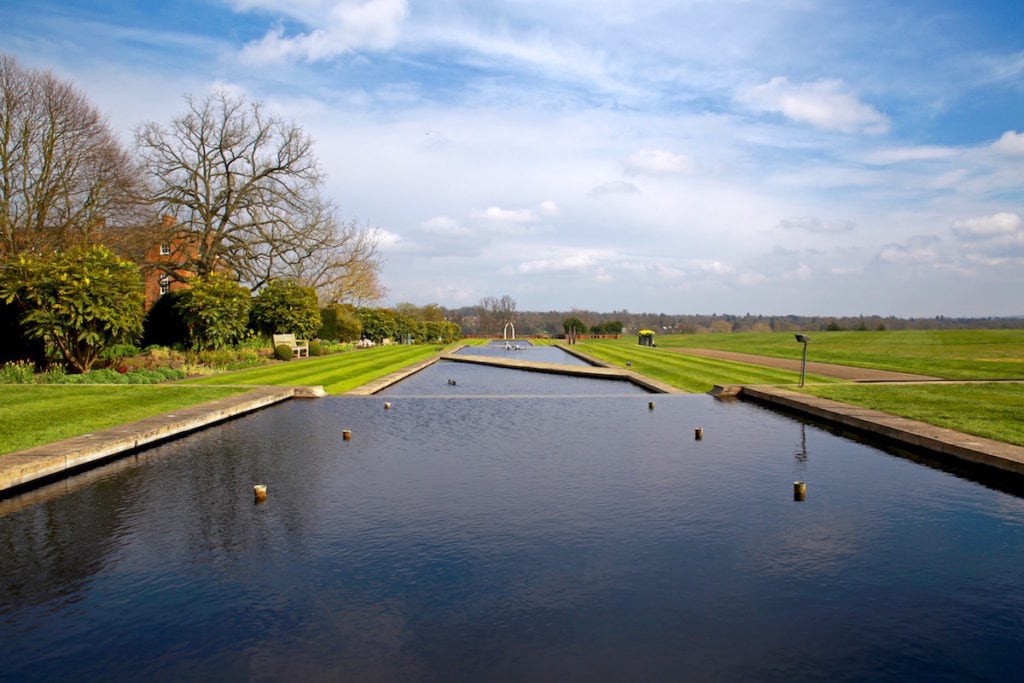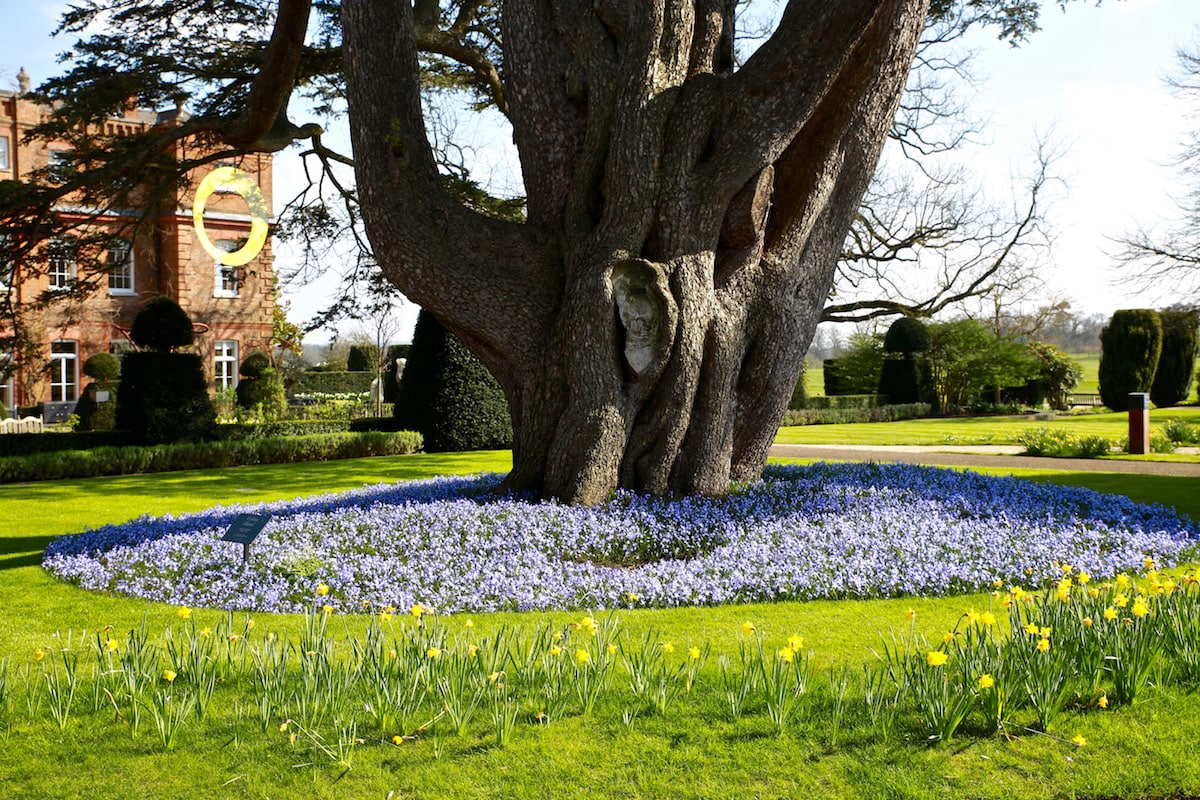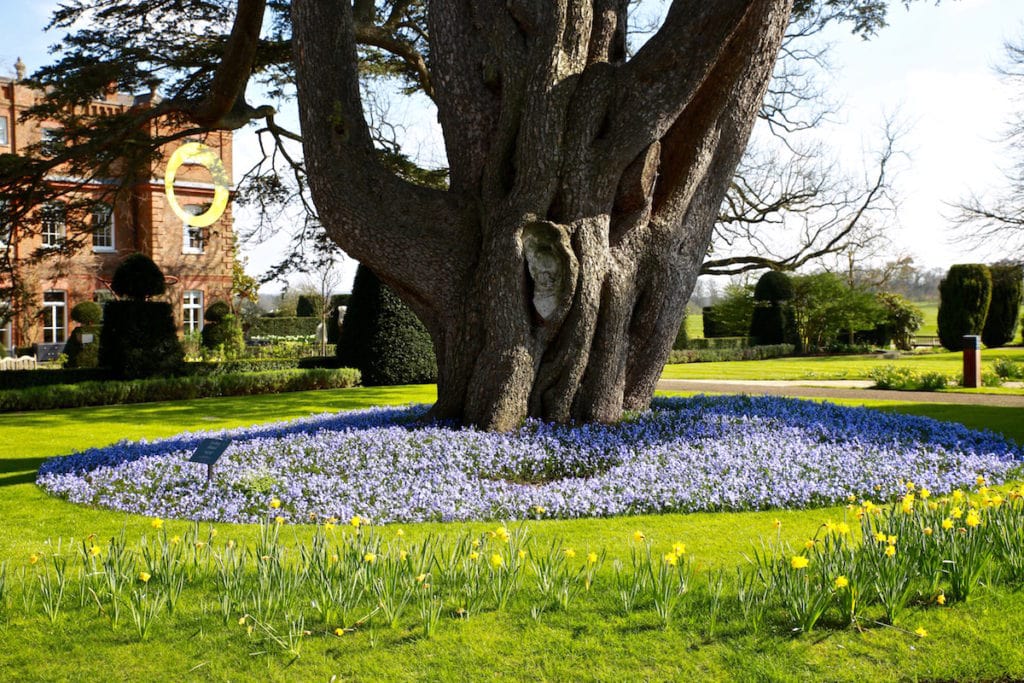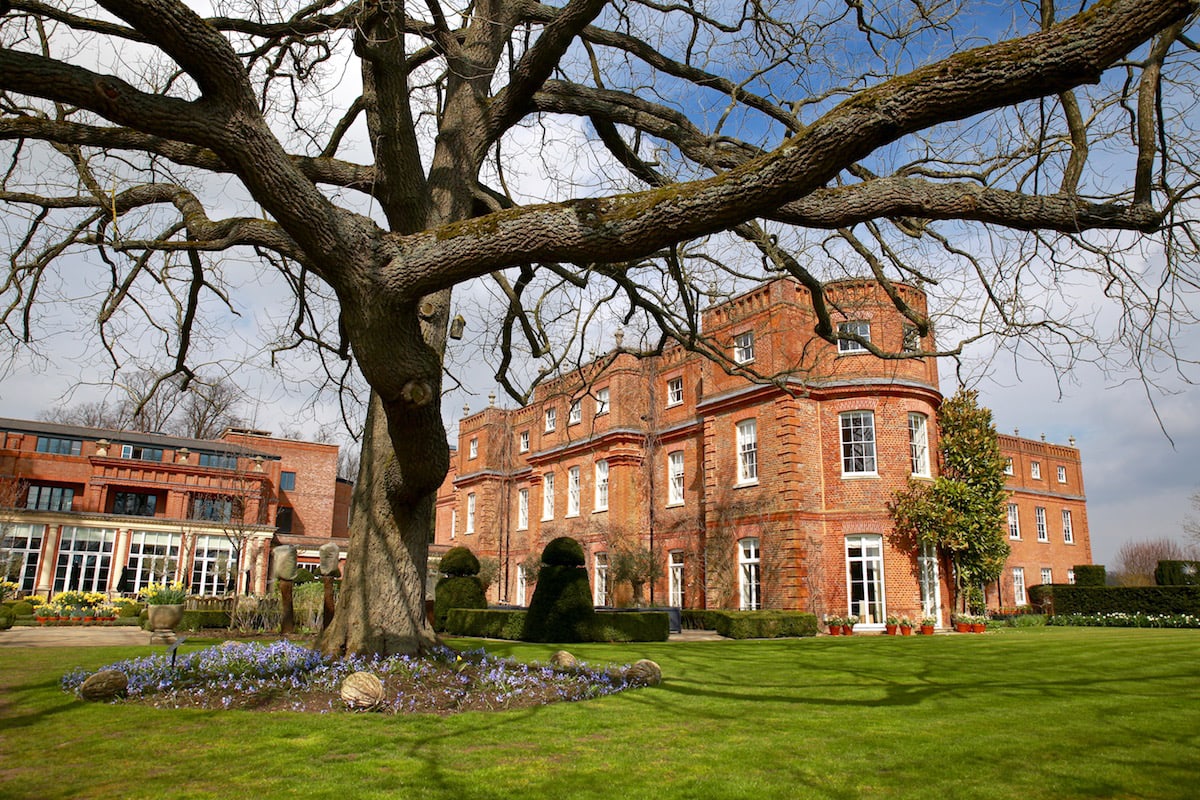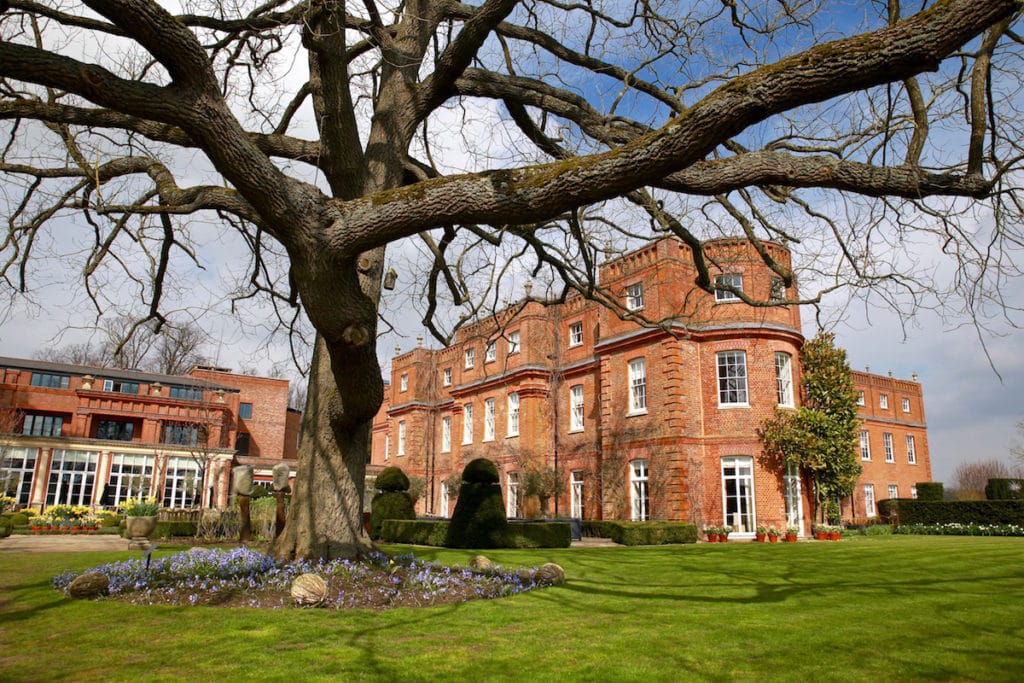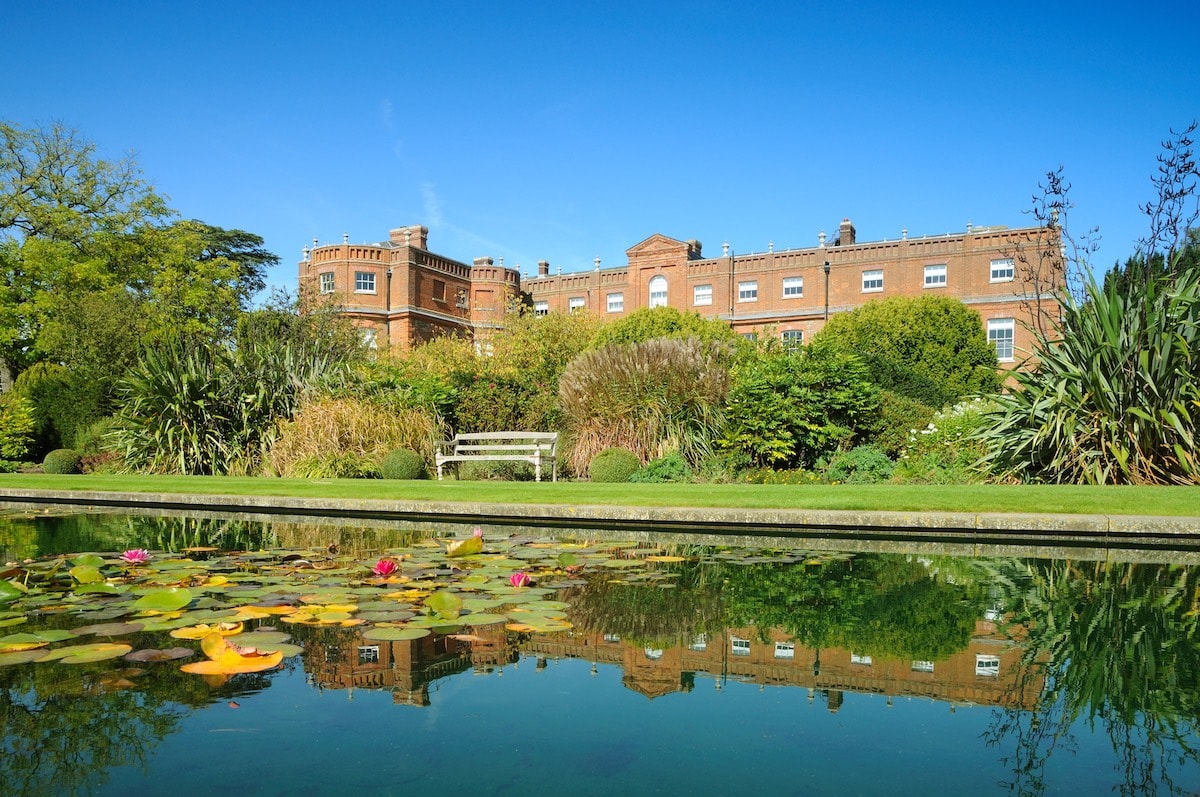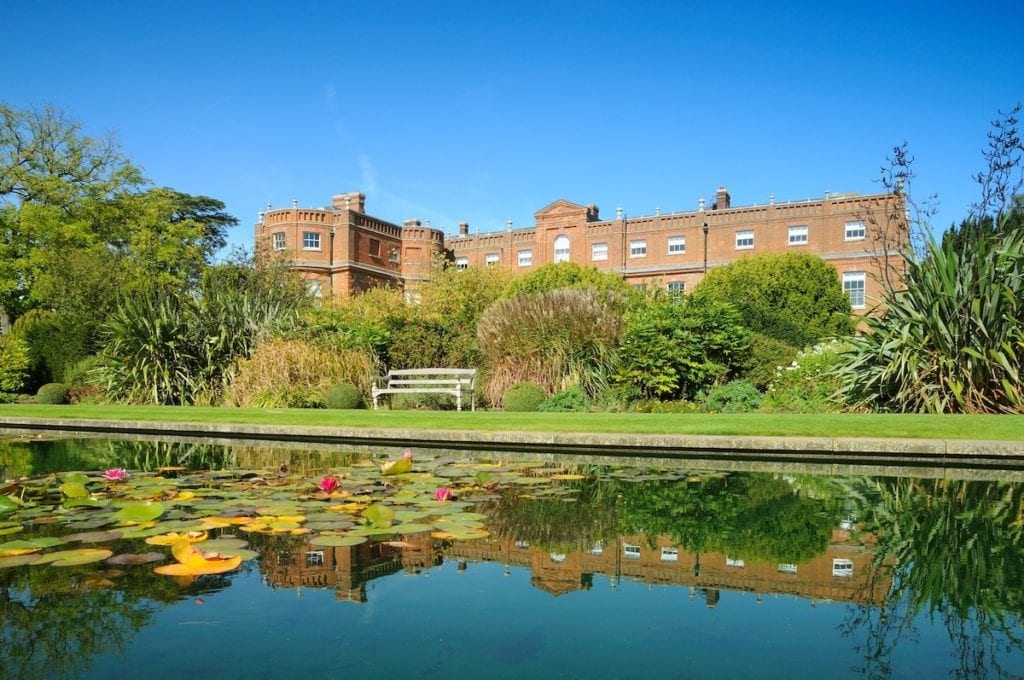 Just a few minutes from the main building is the walled garden, which is home to an outdoor pool, beach area, The Potting Shed (a restaurant and lounge) and a large kitchen garden. I was so impressed with how much was grown on site, from all the herbs you could think of, to grapes, strawberries, and even an area with bees producing The Grove's very own honey!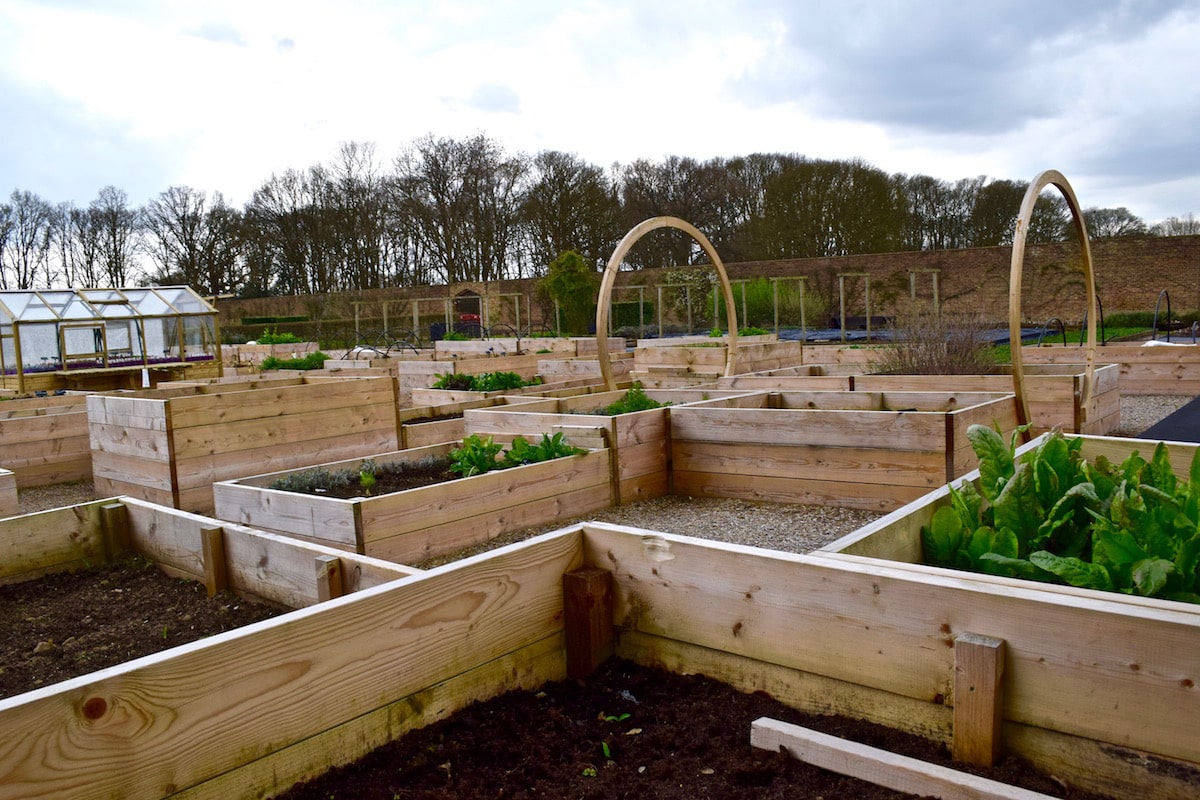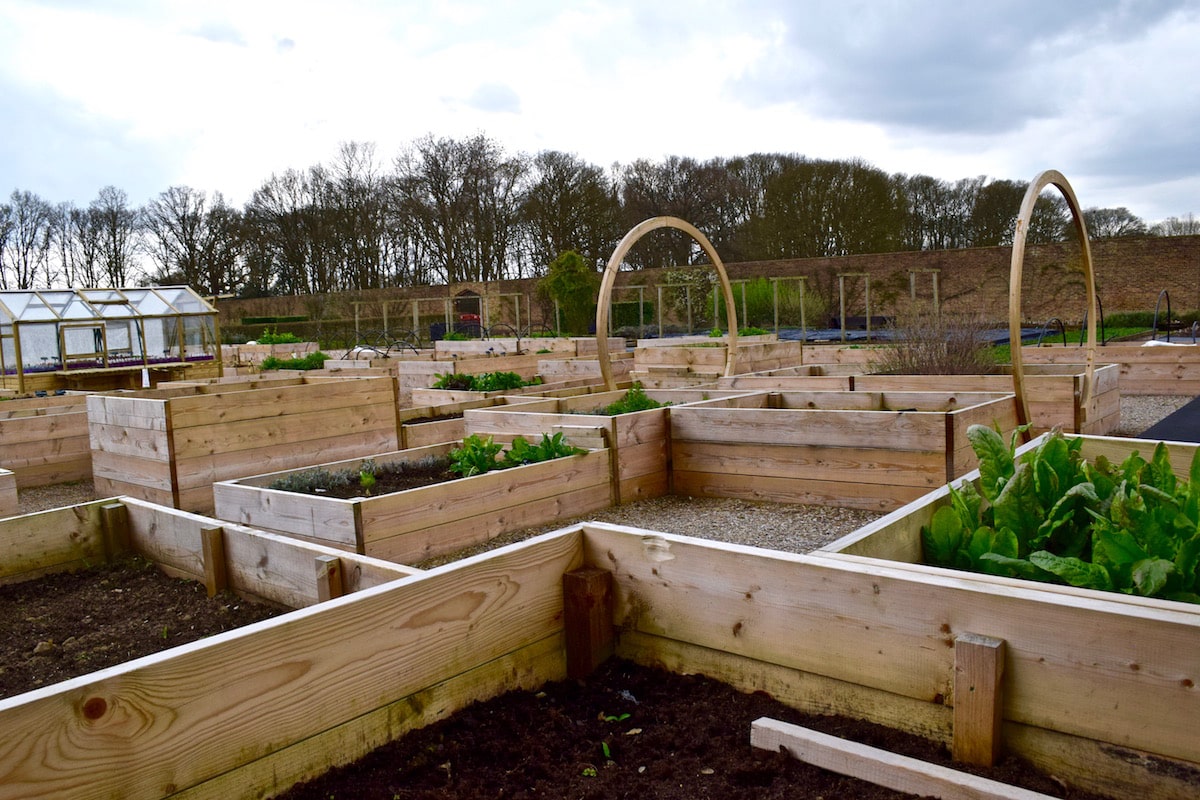 Also within the garden – a giraffe peeking over the wall! He was one of many fun topiary creations around the grounds!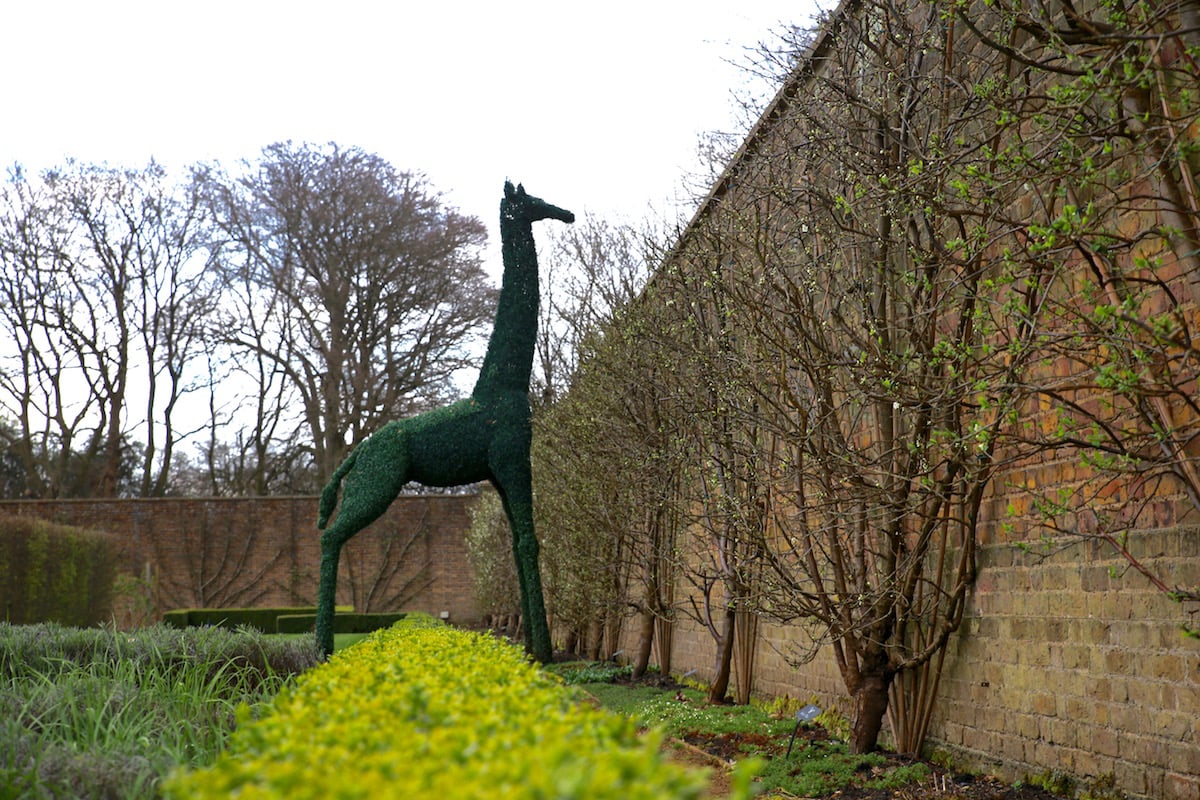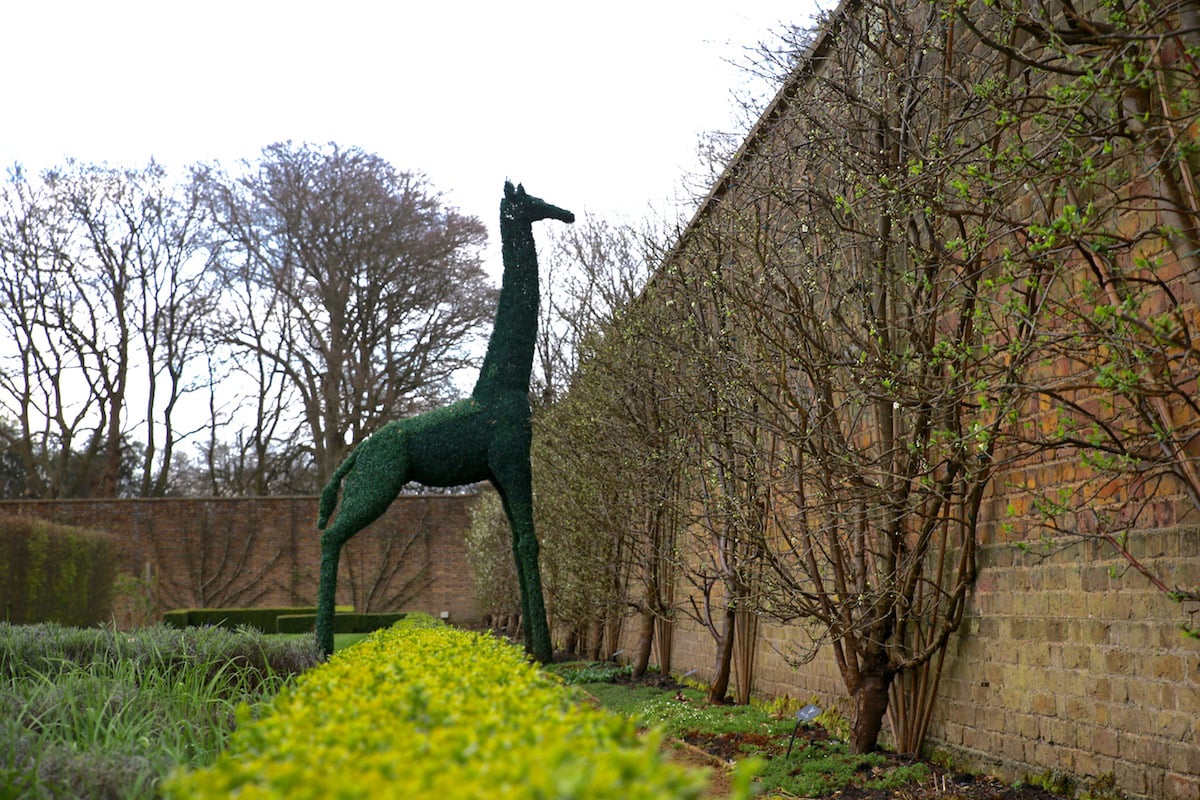 While it wasn't warm enough to enjoy all the facilities (March in the UK isn't exactly bikini weather!) I absolutely adored the beach and outdoor pool areas. There's even a beach volleyball court with sand flown in from Brazil, cute beach huts, buckets and spades, deck chairs and more. I can only imagine how busy it would be on a warm summer's day!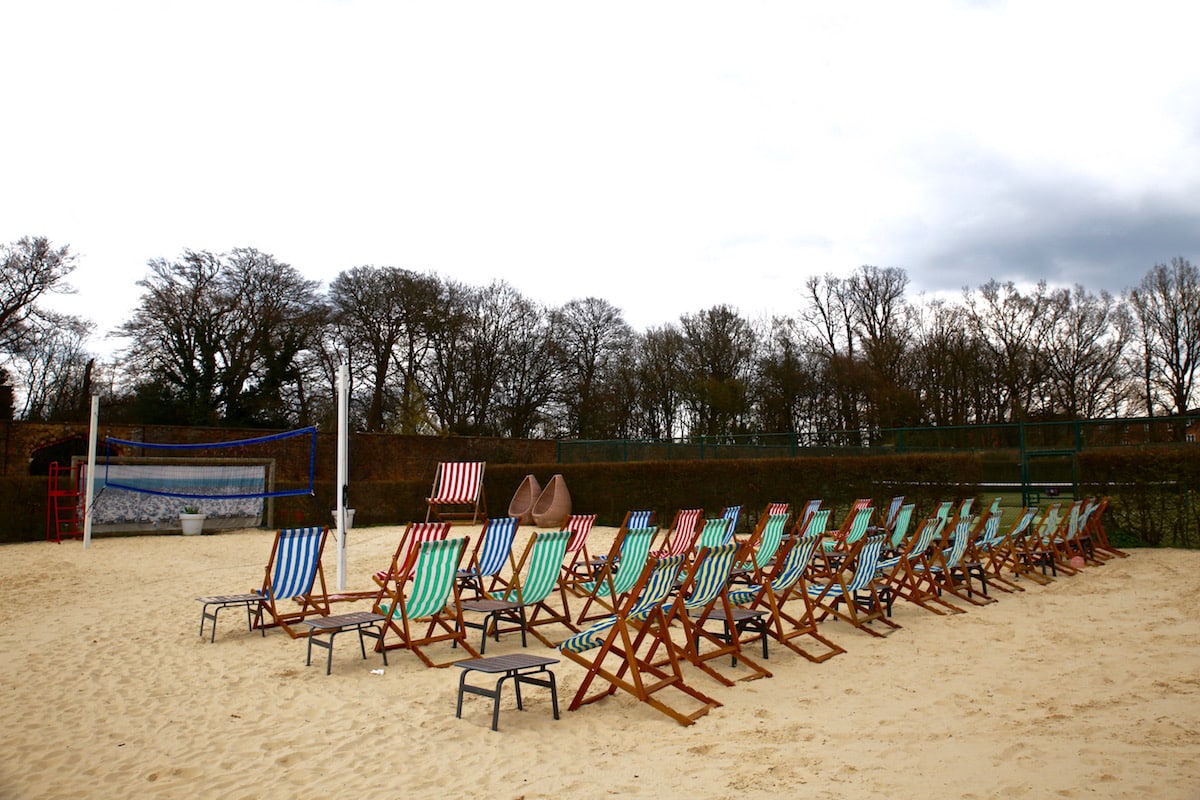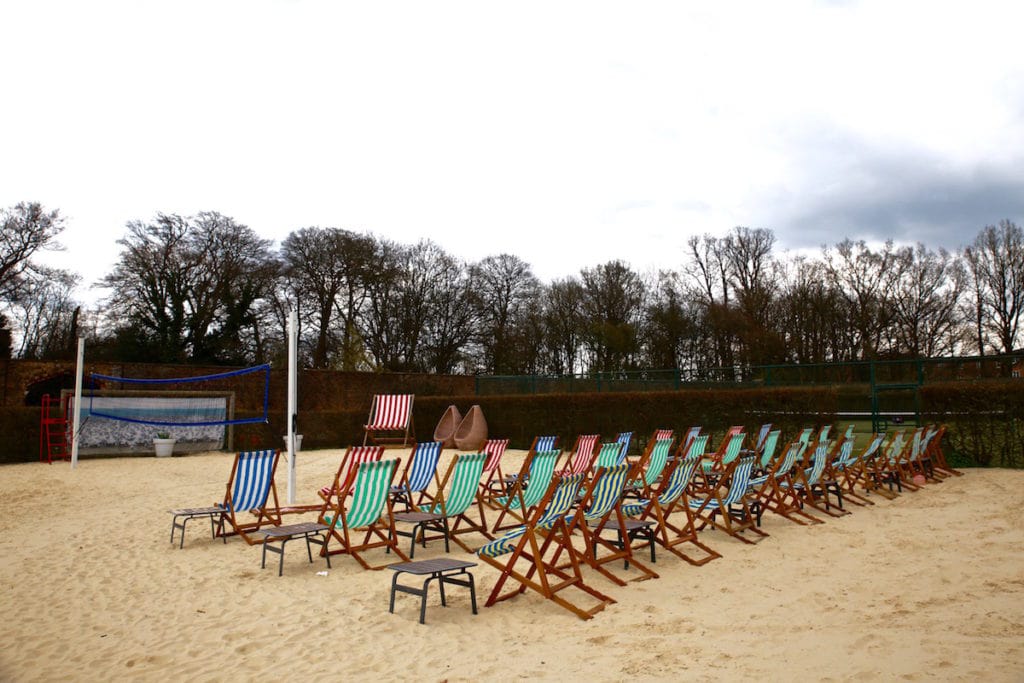 While golf isn't my thing, I can't overlook The Grove's 18-hole championship golf course. It's hosted the British Masters, and a string of top players have played here over the years including Tiger Woods! There's a brand new players lounge opening in the next couple of weeks and anyone can turn up and play – you don't have to be a member.
We also discovered a number of walking and bike trails through the hotel grounds the gardens and surrounding woodland – a nice addition to your itinerary if you're spending a couple of days or more at the hotel.
The Grove: The Spa
Many visit The Grove just to use its top class spa – Sequoia Spa. With full facilities including a large swimming pool, Jacuzzi, steam rooms, saunas and treatment rooms, it's a great place for a girly spa day!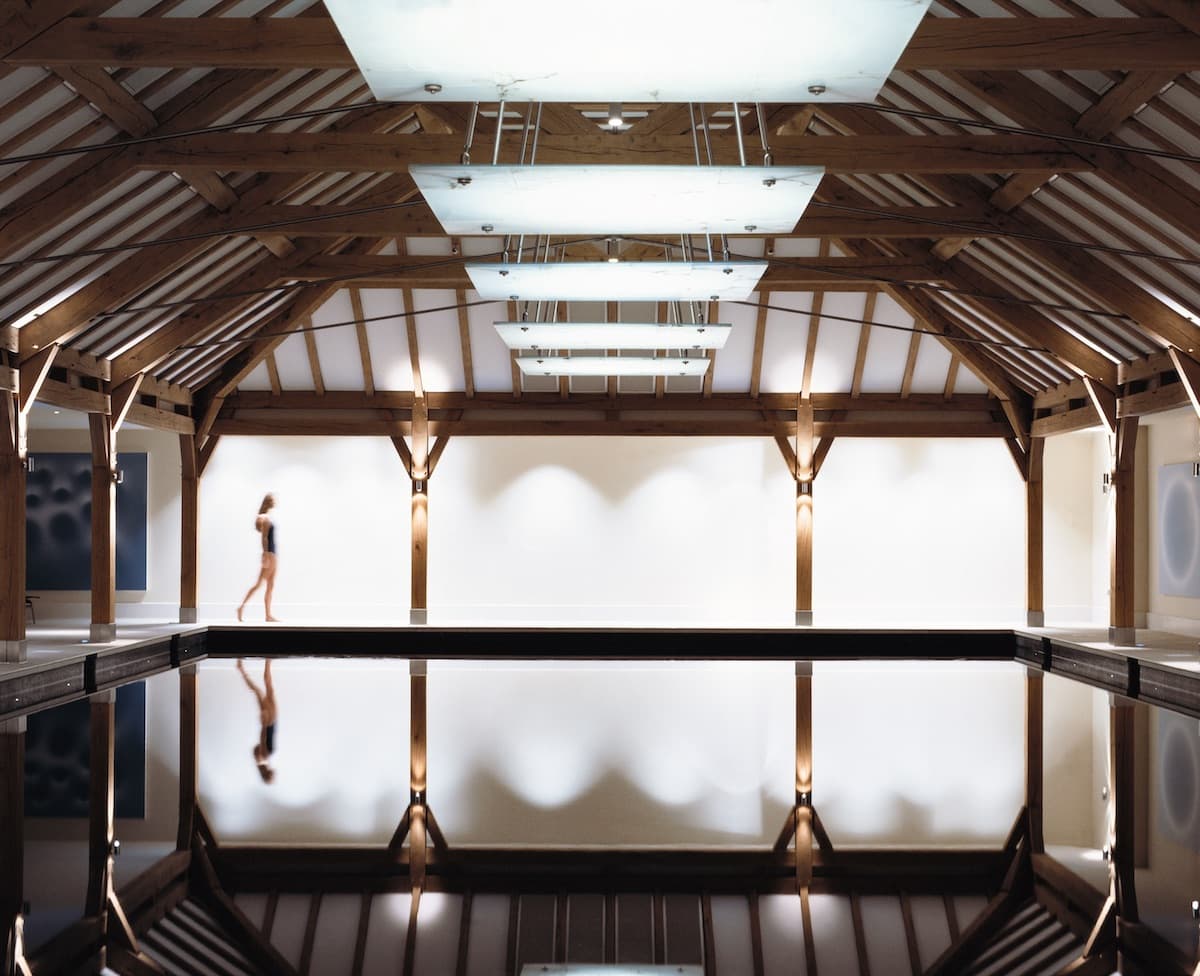 I enjoyed a C+C Mediterranean massage, which was not only relaxing, but also really worked my areas of tension. Masseuse Stephanie used a special Vitamin C aromatherapy oil which was both energising and moisturising. In fact, days later my skin is still wonderfully soft.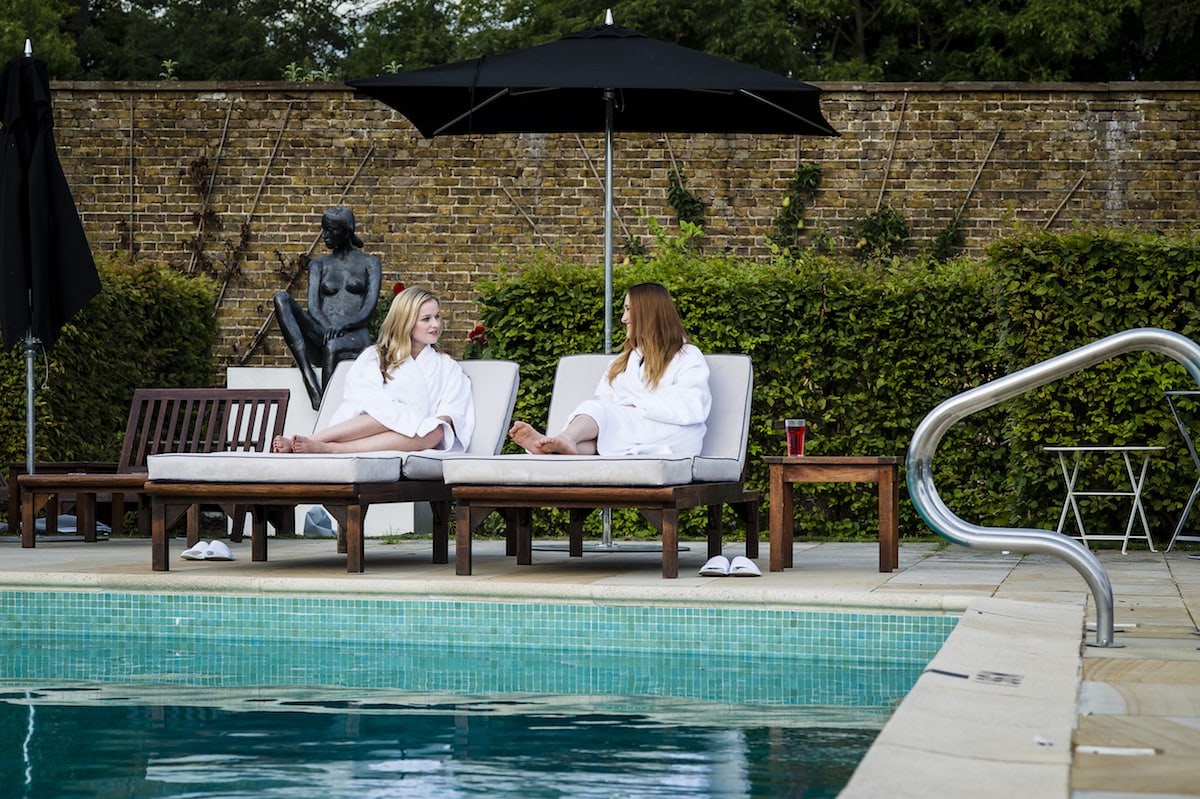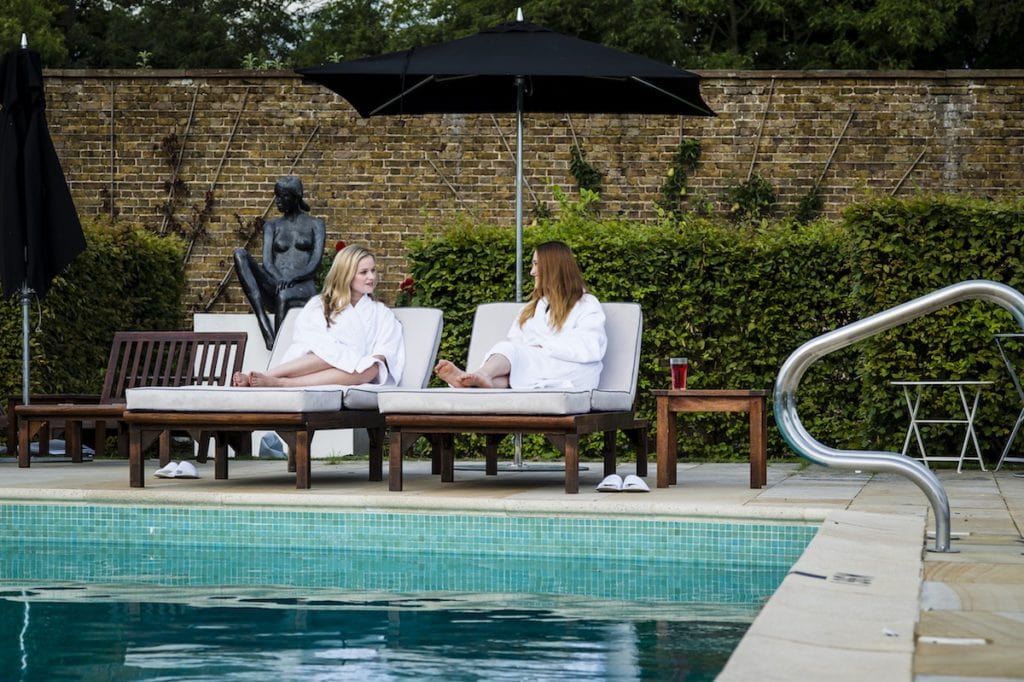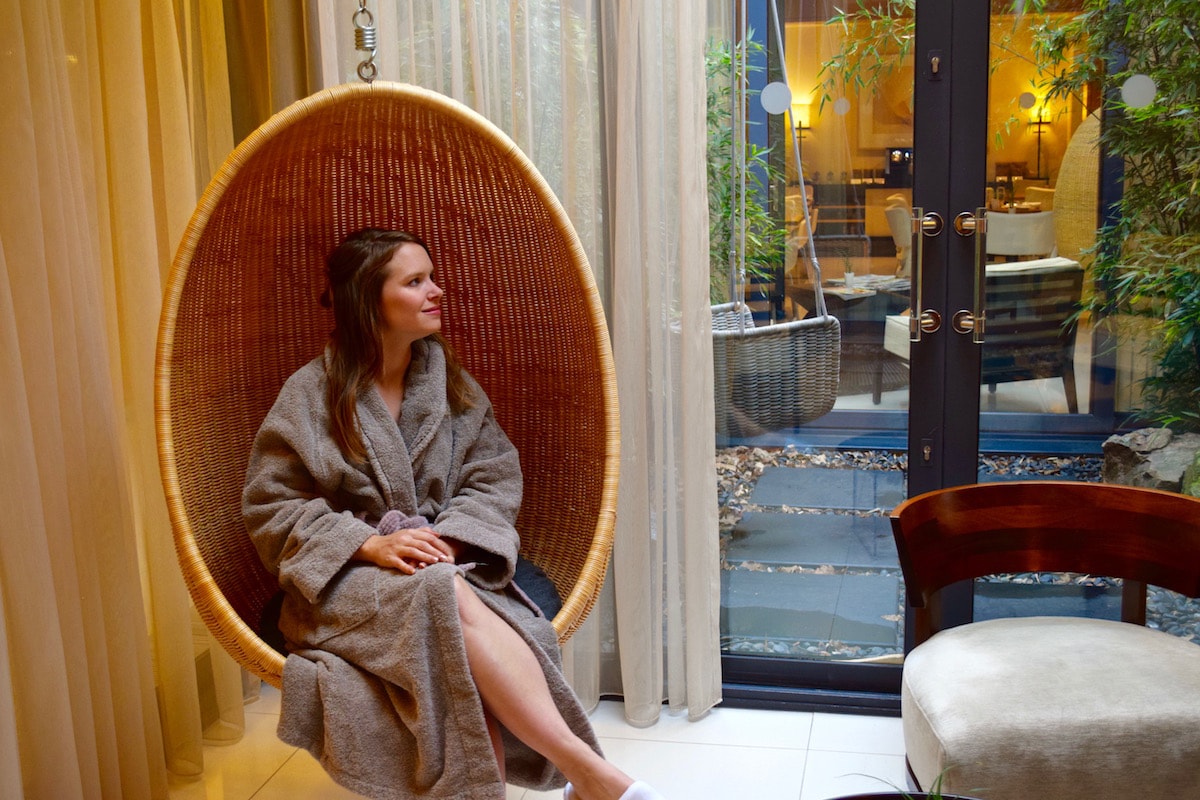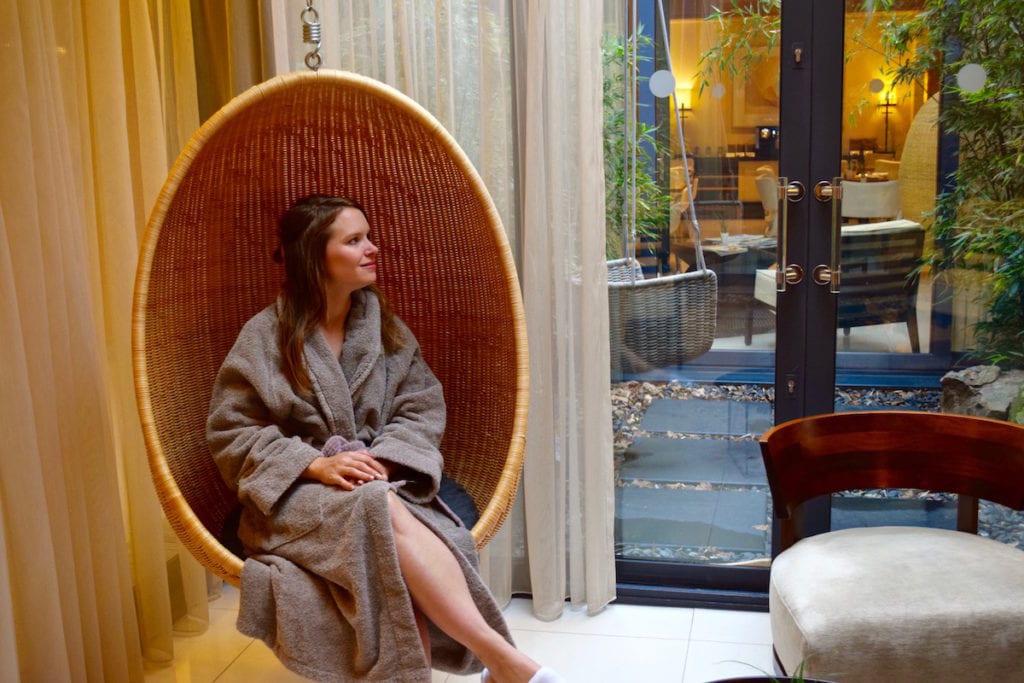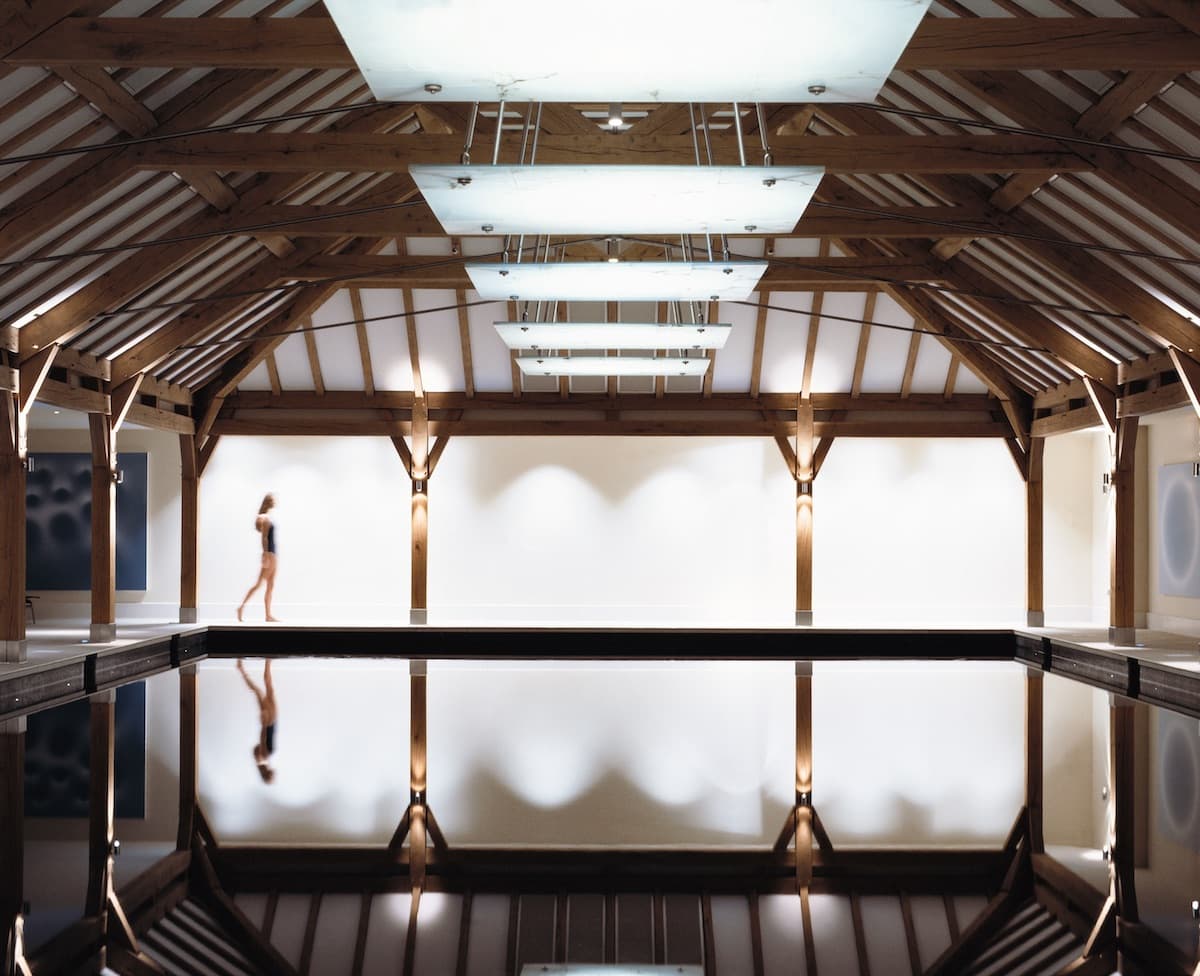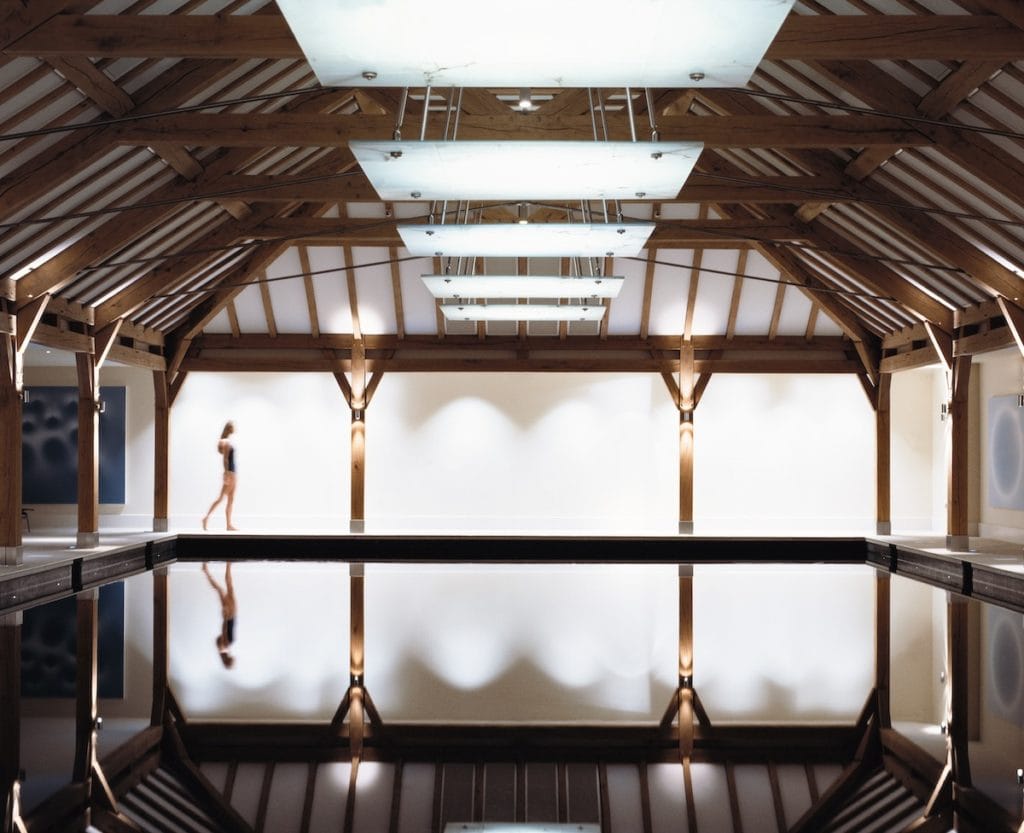 The Grove: Drinking and Dining
The four dining options at The Grove cover all bases. There's informal dining in a pub atmosphere at The Stables, a grand buffet at The Glasshouse, glamorous afternoon tea in the lounges, and Colette's – the hotel's fine-dining restaurant.
Before dinner, we treated ourselves to cocktails at The Glasshouse Bar. The menu had all the classics, plus plenty of signature drinks including a whole section utilising tea. We went for a passion fruit mojito and a spicy bloody mary – both of which were excellent. The passion fruit mojito was tangy and sharp while the bloody mary had a great spice balance… and just check out that presentation!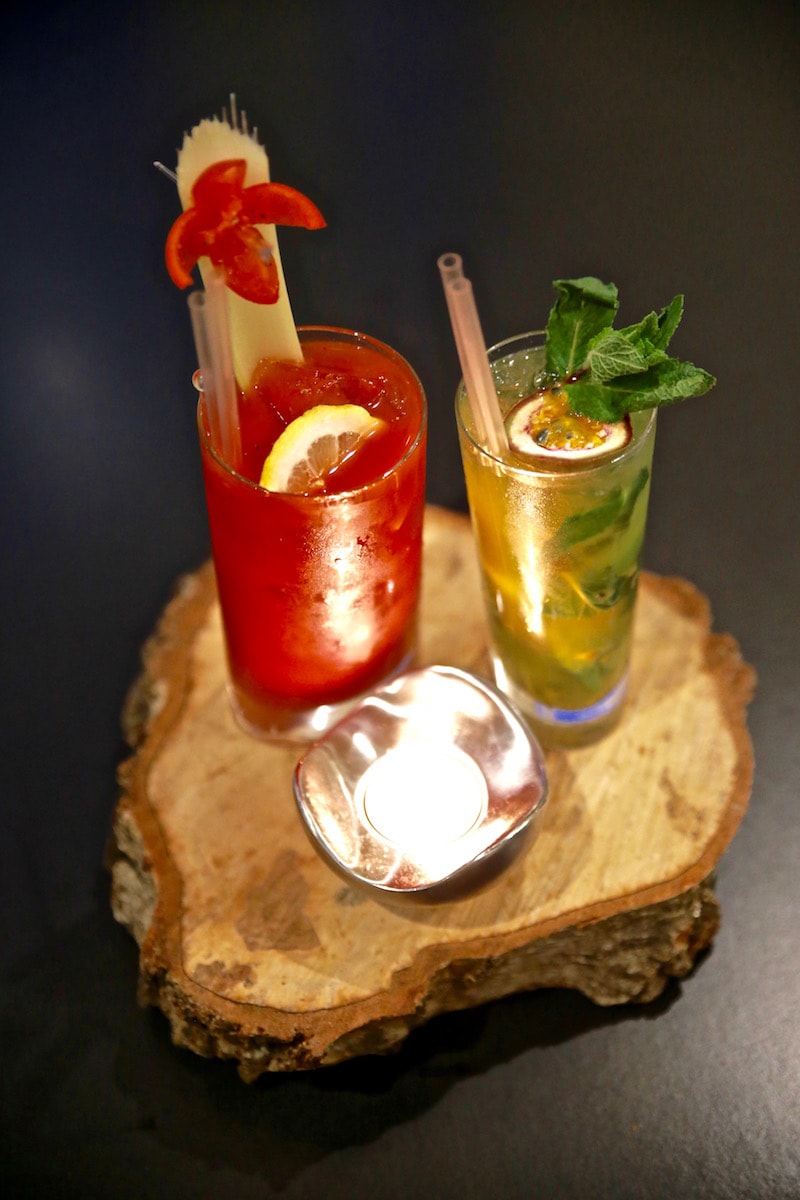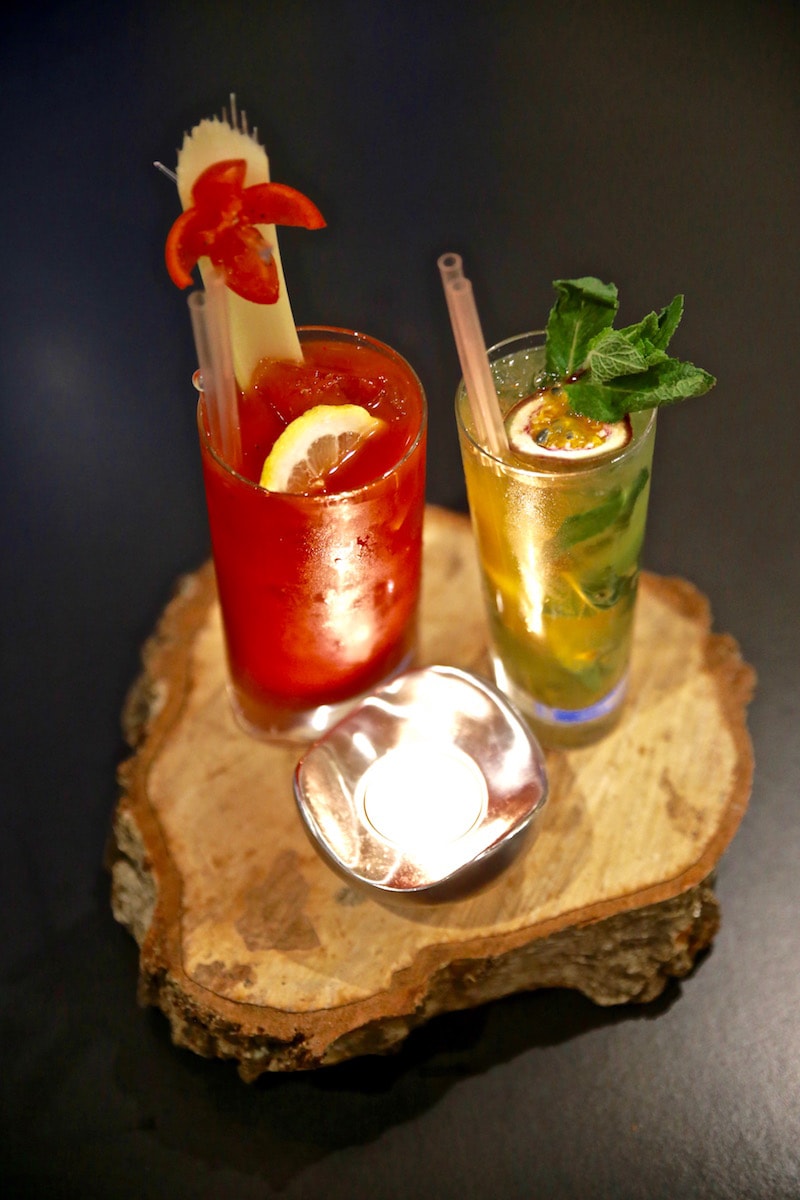 The Glasshouse is described as an international theatre of cooking. The open kitchen allows you to watch the chefs in action as they prepare everything from stir-fries, sushi and curries, to roast beef, tapas and seafood. The roast beef was excellent – so tender, pink and full of flavour. I also loved the potato dauphinoise, herby courgettes and lamb passanda.
I'd already indulged in three plates of food by dessert time, and my dress was feeling a little tight! ButI couldn't resist the temptation of the dessert stand which featured mini crème brûlées, tiramisu cups, gingerbread slices and more. I devoured a passion fruit crème brûlée then called it a night!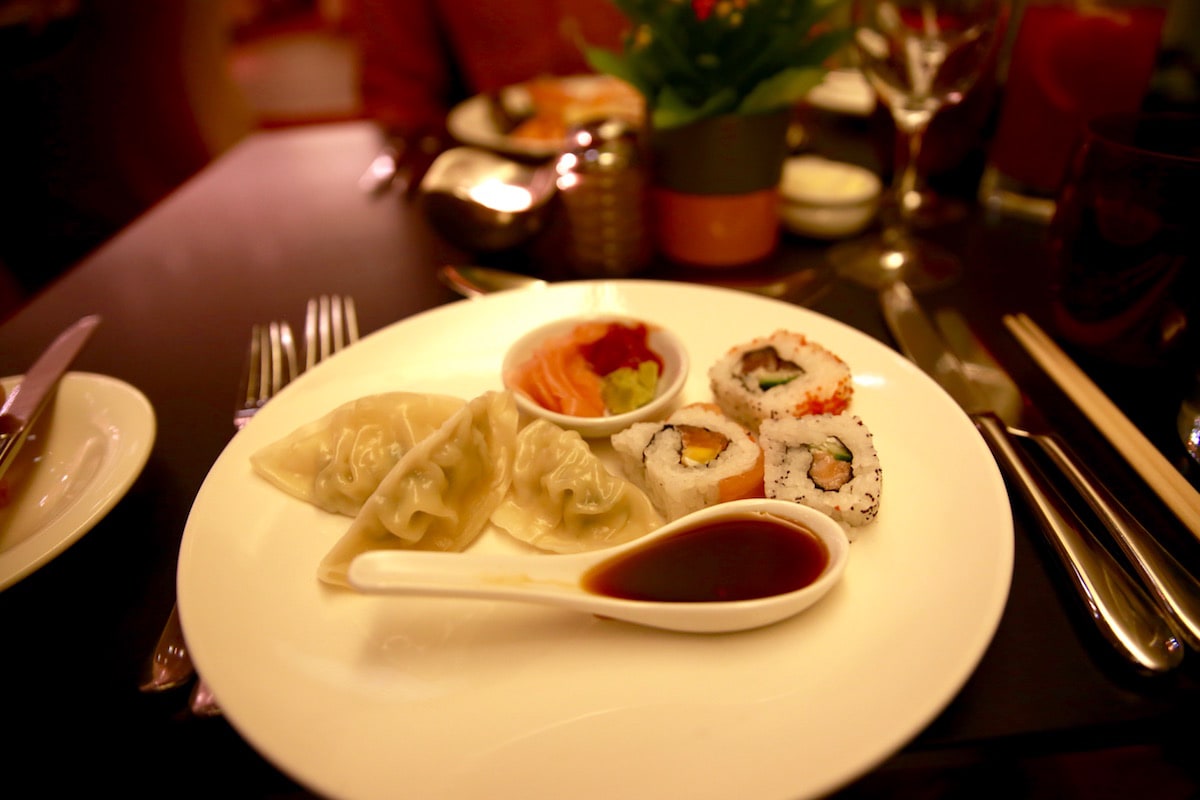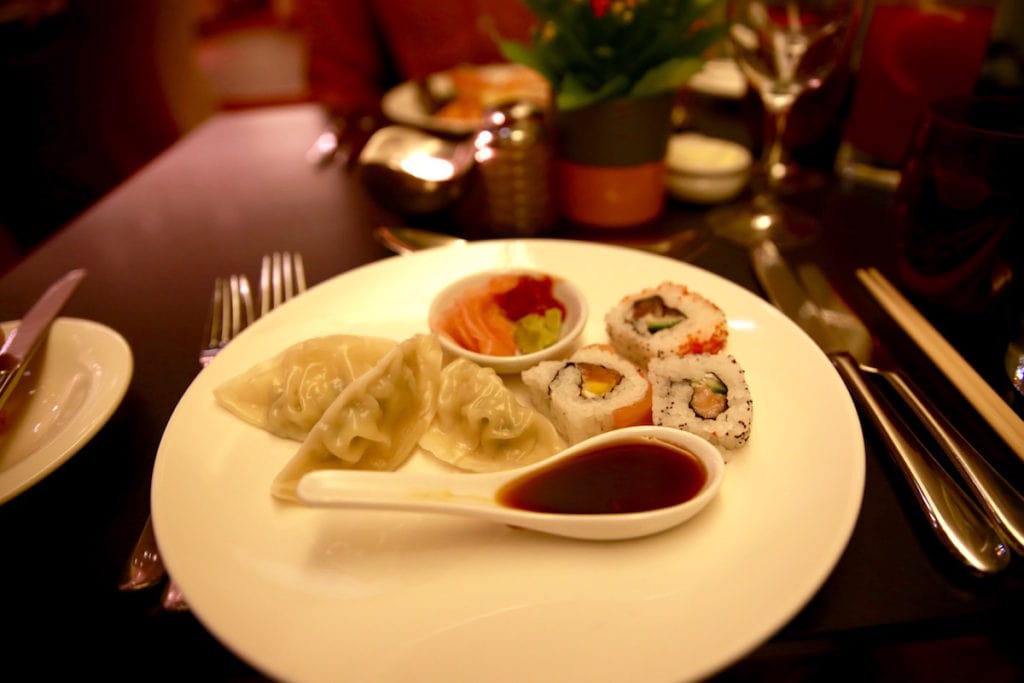 Breakfast was served in the same area – again a feast of options including eggs, bacon, sausages, breads, yoghurt, fruit and more. It was great to see The Grove's own honey on display too!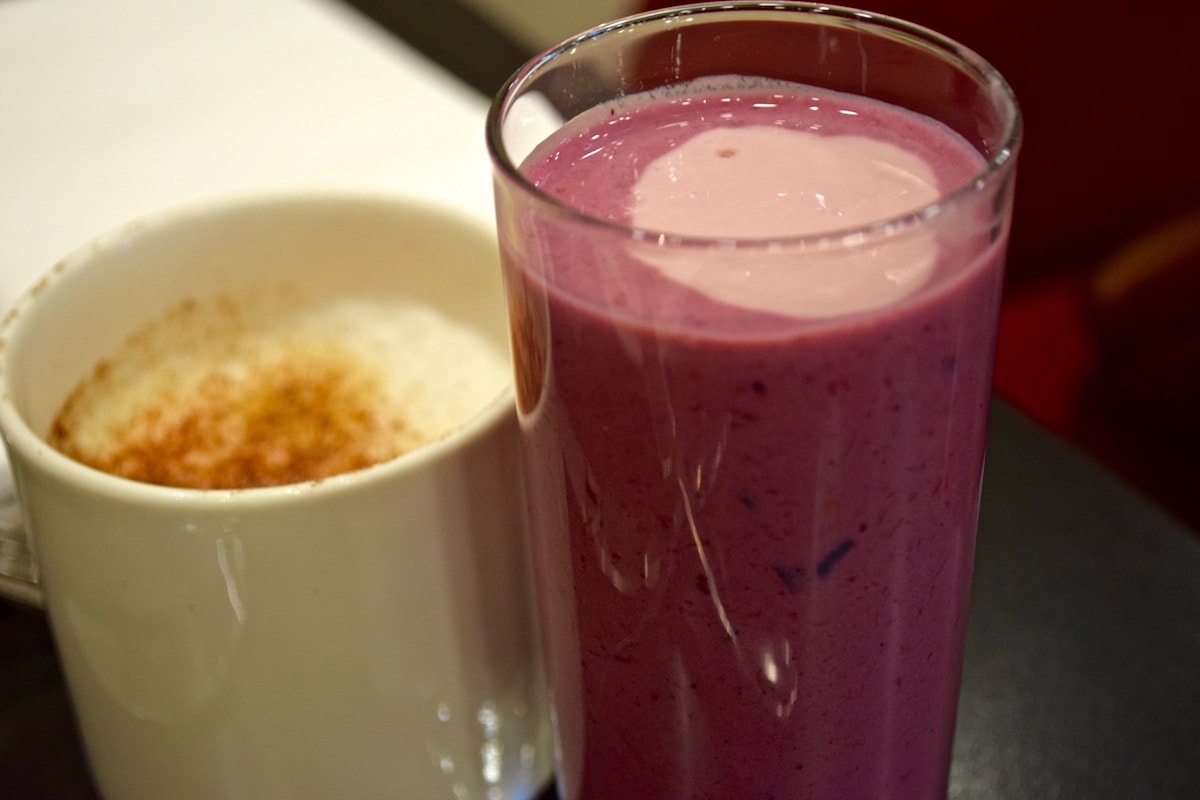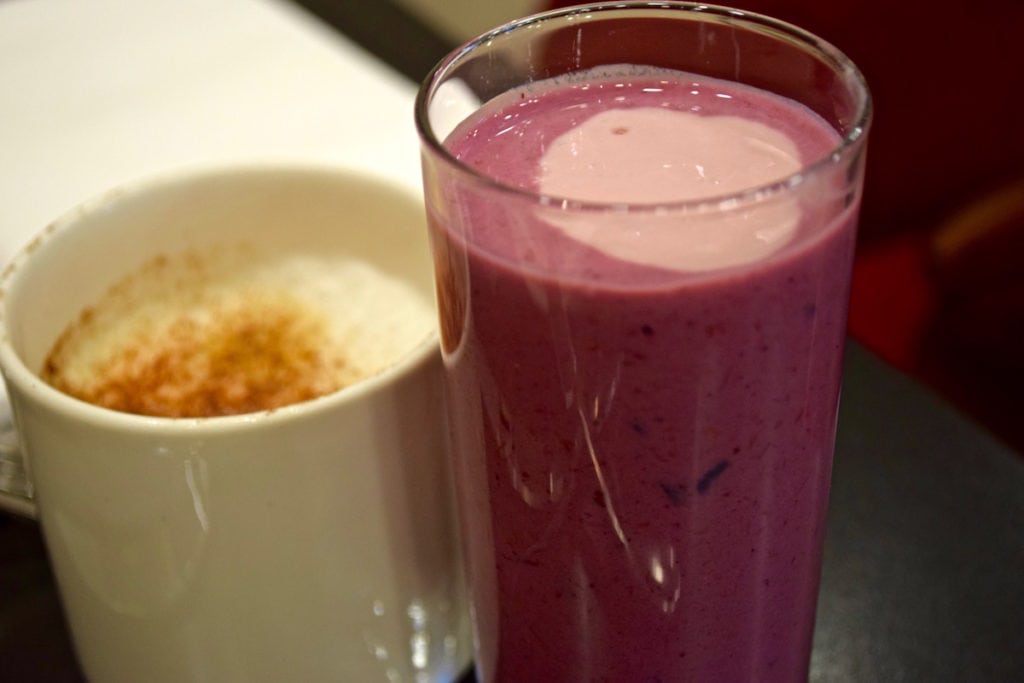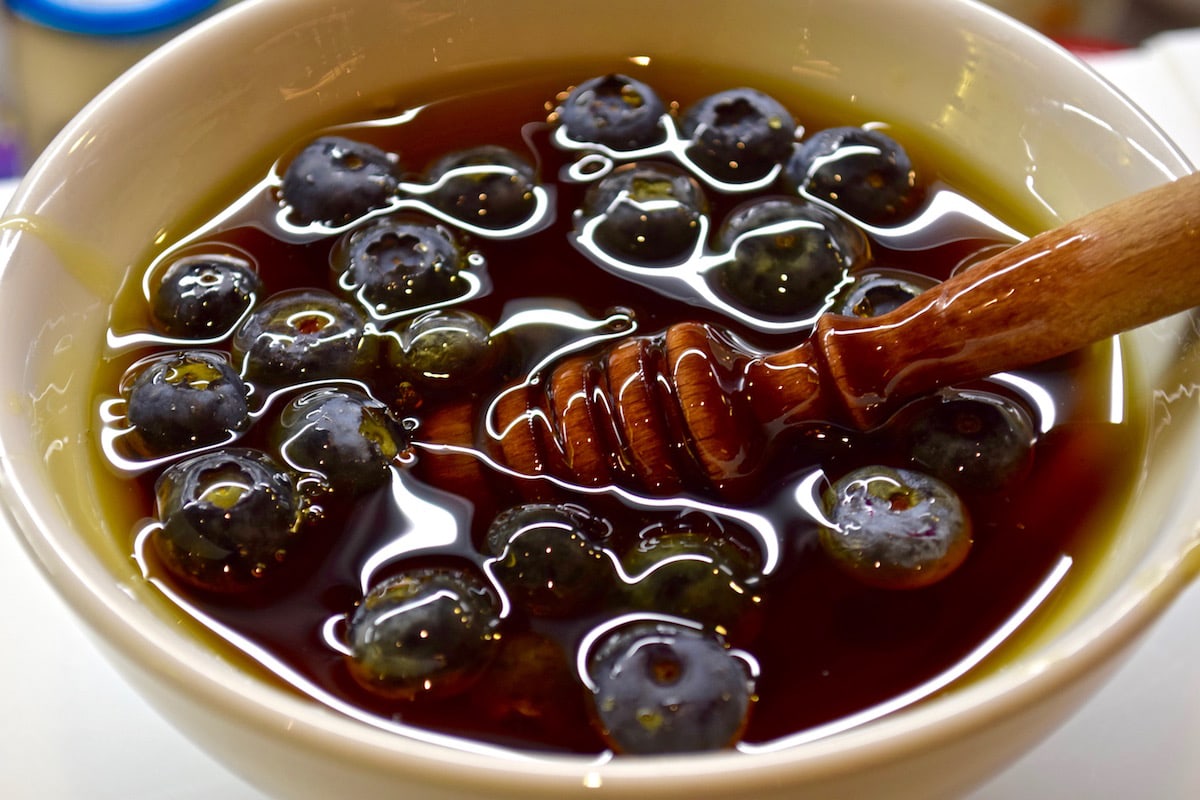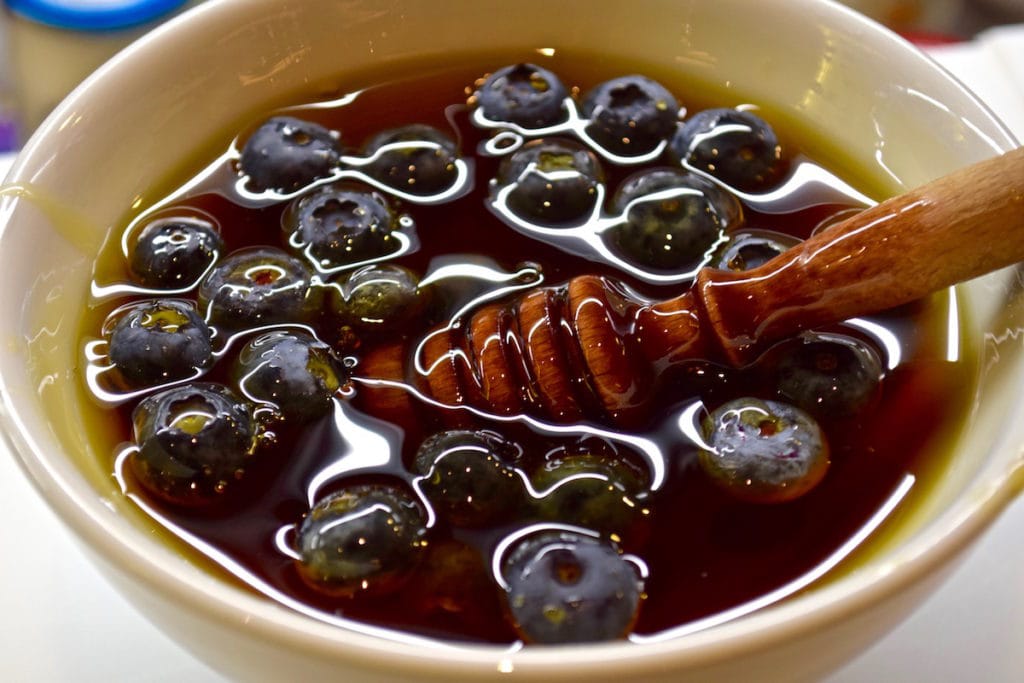 While I didn't get to experience the food at Colette's this time, I'd love to return again. The fine-dining experience is headed up by top chef Russell Bateman, who creates beautiful food using locally-sourced products, including plenty of ingredients from the on-site kitchen garden.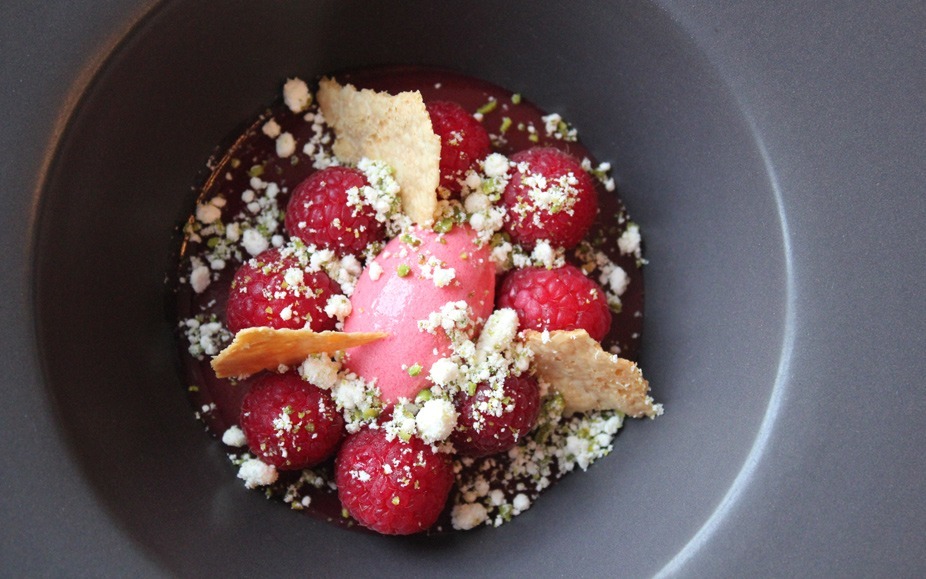 The Grove: The Service
The Grove is 5-star and prides itself on its top notch service. All staff were approachable, well-mannered but also super friendly and approachable. From the valet team who took care of our car and unloaded our luggage on arrival, to the charming check-in team who showed us to our room, and my wonderful masseuse Stephanie – all the staff seemed passionate about delivering good service and delivering the best experience possible.
The Grove: Location
Just 20 miles from Central London, The Grove makes a great weekend break or overnight stay.
If you're travelling by public transport, the train from London Euston to Watford takes just 17 minutes, then from there it's a short taxi.
Plus, it's just a few minutes from Warner Bros. Studio Tour London so if you're a Potter fan you could combine the two!
The Grove is pure luxury while being really comfortable too. From pet sitters and a dedicated room service menu for babies, to its immaculate grounds and beautiful rooms, it's the detail they've thought of that makes this hotel really shine for me. If you're looking for a relaxing break from London, it won't disappoint.
This blog was sponsored by Visit Herts who arranged my stay at The Grove. As always, opinions are my own.
Big thanks to Macca Sherifi and the team at The Grove for providing some of the photos,
Enjoyed this post? Pin it…