Checking out The Old Orchard pub in Harefield.
"Well the view's not bad… I wonder what the food's like?"
My words as we wandered into The Old Orchard pub after an hour and a half walking along the nearby canal towpath. It's located in Harefield – an area of outstanding natural beauty, with locks, small cottages, decorated narrow boats and flowers everywhere. We visited on a bright, sunny April afternoon, and we had certainly worked up quite an appetite!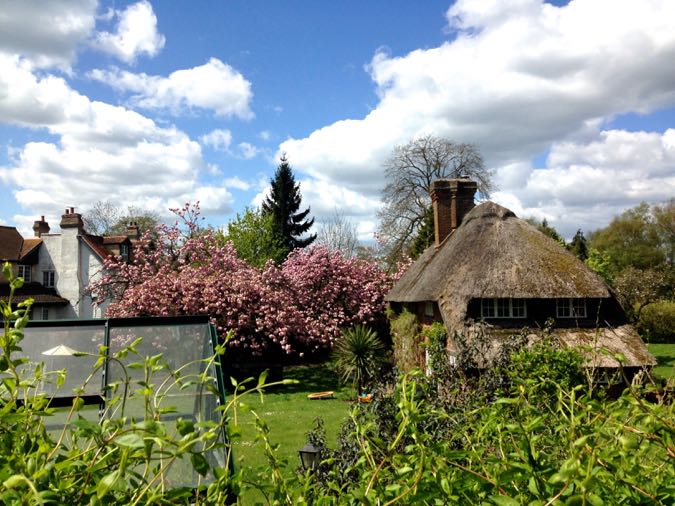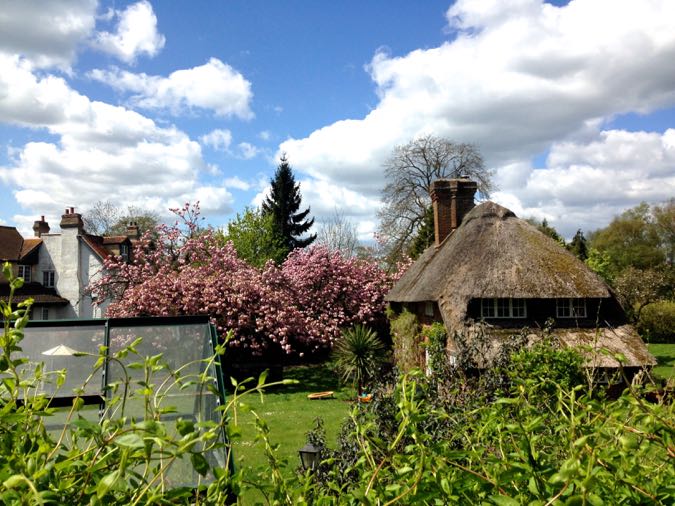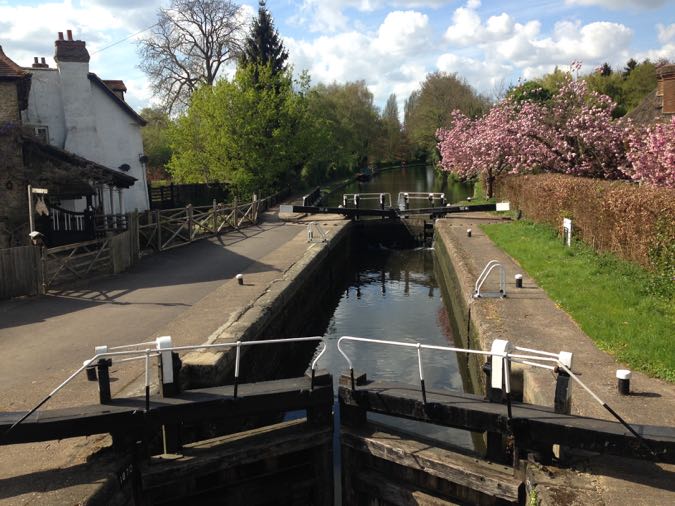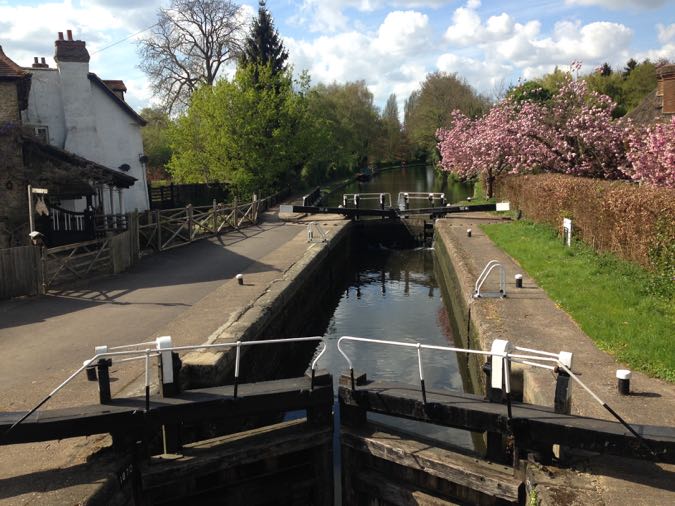 The Old Orchard is close to Denham Aerodrome and the M25, yet it feels remote. It sits grandly on a steep slope overlooking an expanse of greenery and reservoirs. Yes, you certainly couldn't fault the view… but how does the food measure up?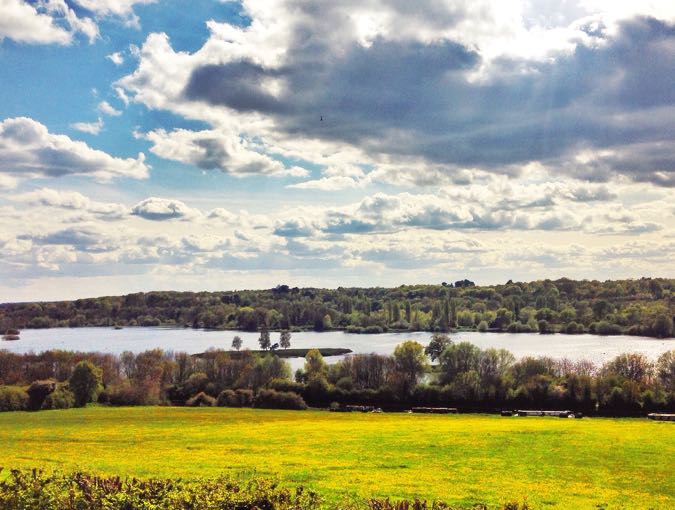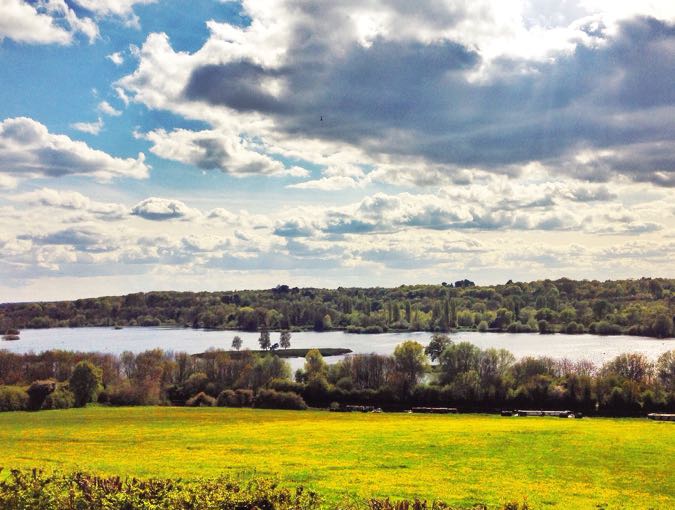 The menu places it firmly in gastropub territory – charcuterie platters, halloumi and quinoa sit alongside traditional roast dinners and bangers and mash. There is an emphasis on quality ingredients and a wide selection for vegetarians (falafel flatbread, and beetroot and butternut squash dhal to name a few).
On this weekday lunchtime, the pub was full… not only with locals, but many had chosen to bring their dogs!
To start I shared the halloumi and roasted vegetable kebabs with sweet chilli puy lentils, along with a spiced sweet potato pancake with avocado, pumpkin seed, pomegranate, feta and herbed yoghurt.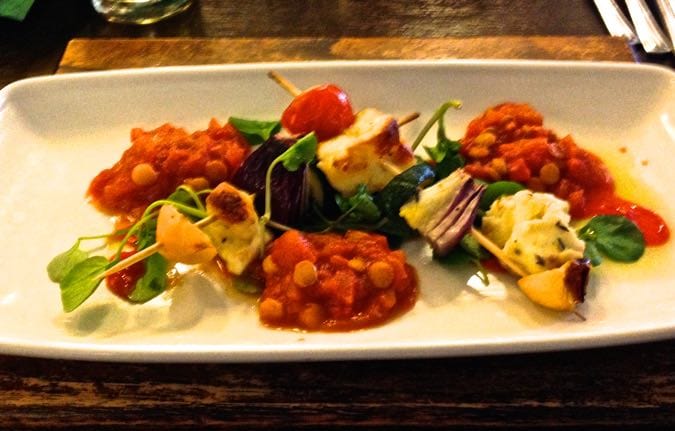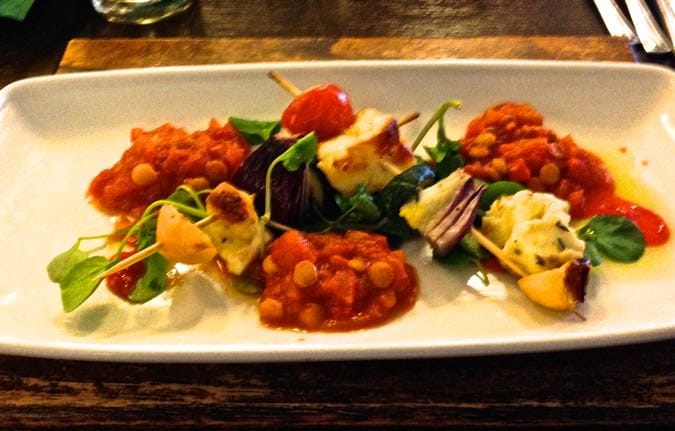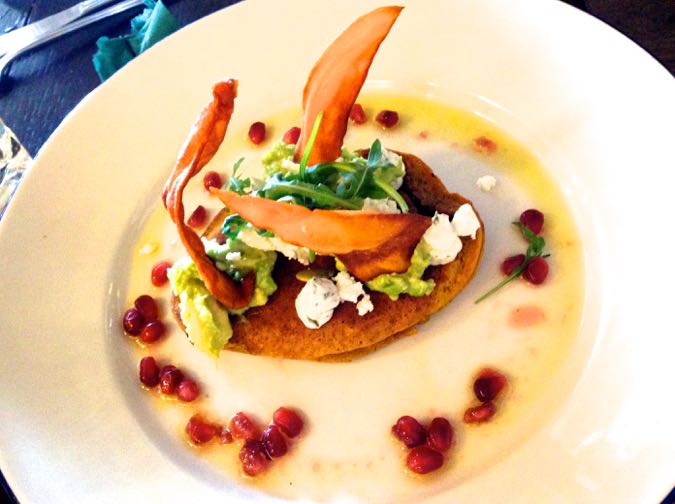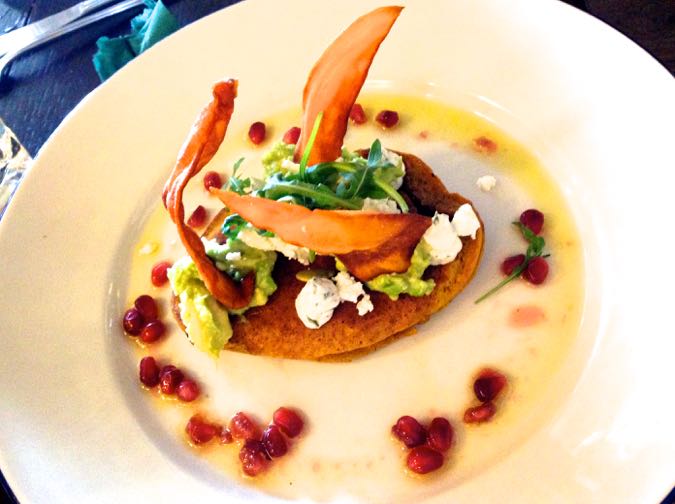 They were both elegantly presented. The halloumi skewers, while not hugely generous with the cheese, worked well with the tangy tomato and chilli flavour of the lentils. The sweet potato pancake was fluffy, and complemented the salty feta, sweet pomegranate and rich avocado.
I was having a real dilemma choosing my main, with so many tasty sounding dishes on the menu. Knowing I would like to squeeze in a dessert (and after checking what gribiche was – a type of egg mayonnaise), I ordered the salmon niçoise salad. It came with charred baby gem, purple new potatoes, tomato fondue, gribiche, black olive crumb, dill sour cream, anchovies and lemon olive oil.
Lying deconstructed on the plate, I don't think it could have been presented in a more appealing way, and I loved the contrast of the purple new potatoes against the salmon. It was light, but satisfying. I particularly enjoyed the creamy gribiche and sharp tomato salsa.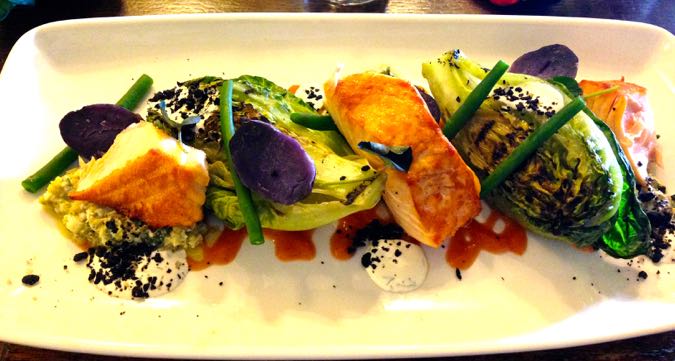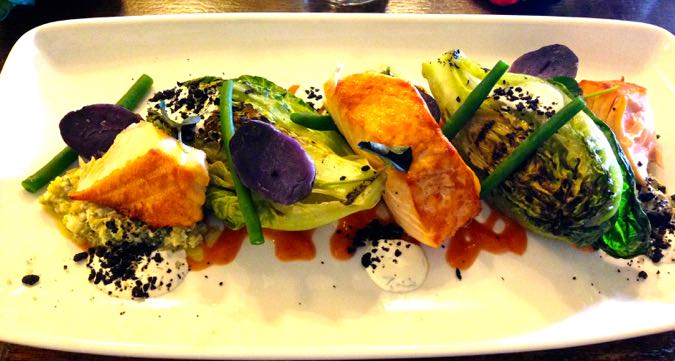 Also ordered by the table – the crispy beef salad with sweet chilli sauce, heritage carrot and peanuts. Again, the presentation enhanced the experience, as the Asian salad mountain was collapsed! Flavours were punchy, and it was packed with interesting crunchy textures.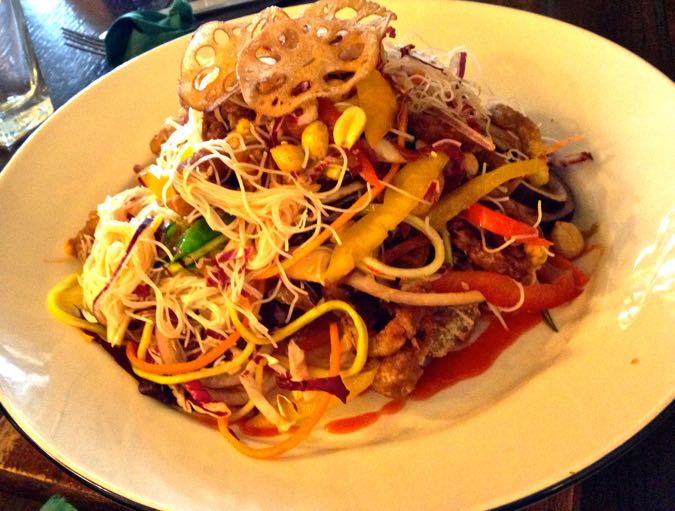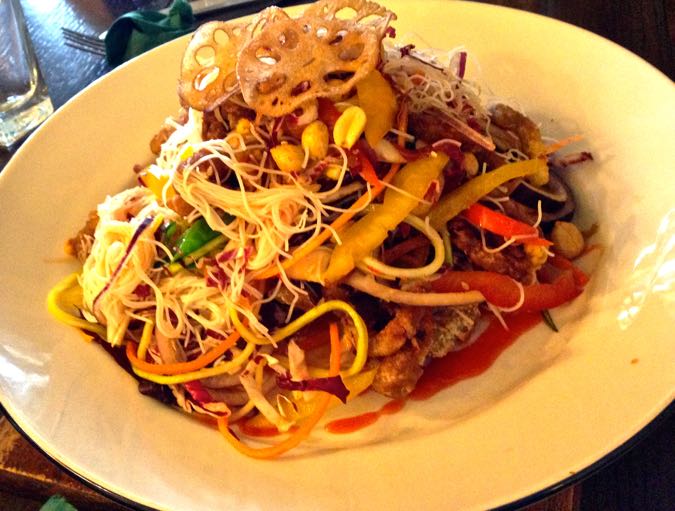 For dessert I couldn't resist the Salcombe Dairy sorbets and ice creams. The peppermint chocolate chip and coffee were delicious, but the real winner was the mango sorbet! Light, fragrant with a tangy burst of summer.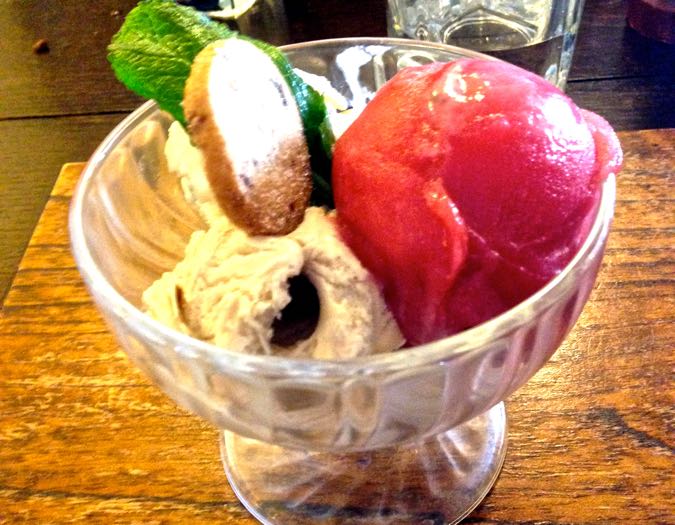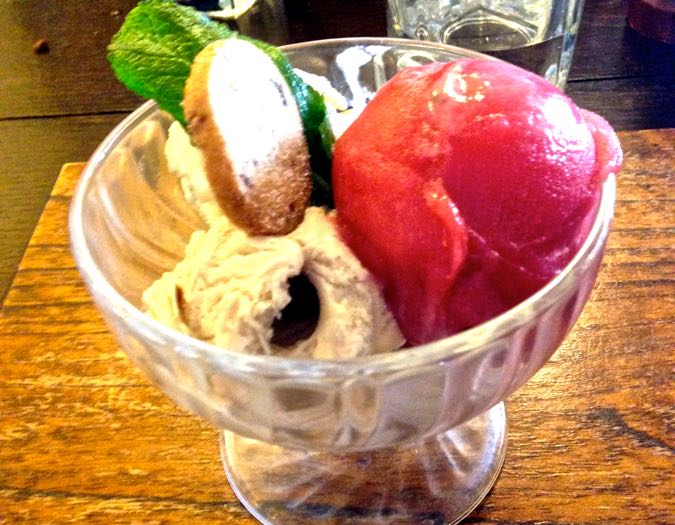 The Old Orchard goes beyond an average gastropub. The menu was adventurous and the food was more sophisticated. It's fair to say it was the view that attracted me, but next time I'll be returning because of the food.
All that was left was to roll back down to the canal path and hope I wasn't too heavy to make it home.
3 courses (without wine) approx. £25 per person. Find out more here.