Time to travel around Lithuania.
When I jetted off to Lithuania's capital Vilnius to start my Scandi-Baltic Adventure with Busabout, I didn't really know what to expect. Over 8 days I would be visiting 4 countries I'd never set foot in… along with one of my favourite places – Sweden. The whistle-stop tour was designed to provide an introduction to The Baltics and Scandinavia… but with so little time, how much would we really get to see? And with 9 other tour mates – would we all be looking for the same kind of adventure?
Check out Part 1 of the video of my Scandi-Baltic Adventure now, and scroll down to read all about the first part of my trip!
In all honesty, when I told friends I was flying to Vilnius, I was met with rather blank expressions. Is that Bulgaria? Romania? Poland? I've travelled a lot over the last few years, but The Baltics had remained something of a mystery to me. Not obvious holiday destinations, and not at the top of my bucket list. However, this trip has really opened my eyes to some countries I'd like to explore further, and a few I would return to in a heartbeat.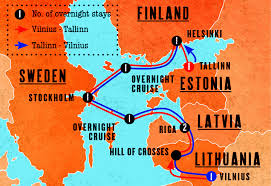 Our Busabout guide was bright, bubbly South African Pasqual, who was full of enthusiasm and information, and created a well-balanced tour – with time for learning, relaxing and partying.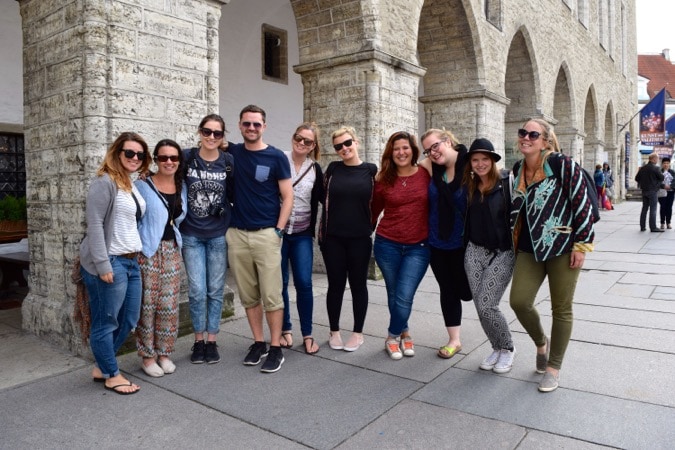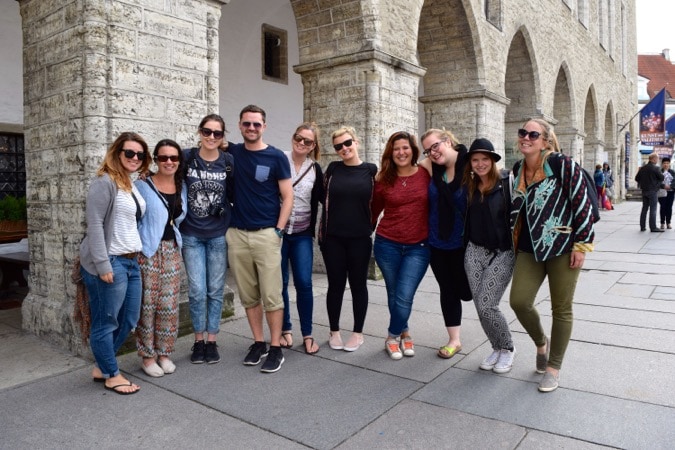 Over the next few blogs and videos, I'll be revealing all about my trip, and recommending some amazing places to add to your bucket list! First stop… Lithuania…
LITHUANIA
Vilnius's medieval old town is packed with beautiful architecture, large squares, tall spires and cobble streets. While walking along the main street, I checked out the market stalls, which sold locally-made items including woolly boots and hats, and pretty bags. I'd seen photos of Cathedral Square before, and was looking forward to seeing the tall white bell tower for myself. This is where crowds gather at Christmas and New Year, when you'll also find an enormous Christmas tree! The bright white glowed against the blue sky.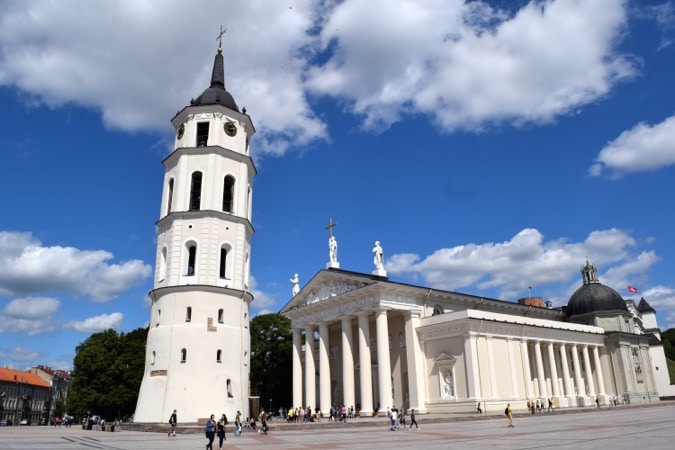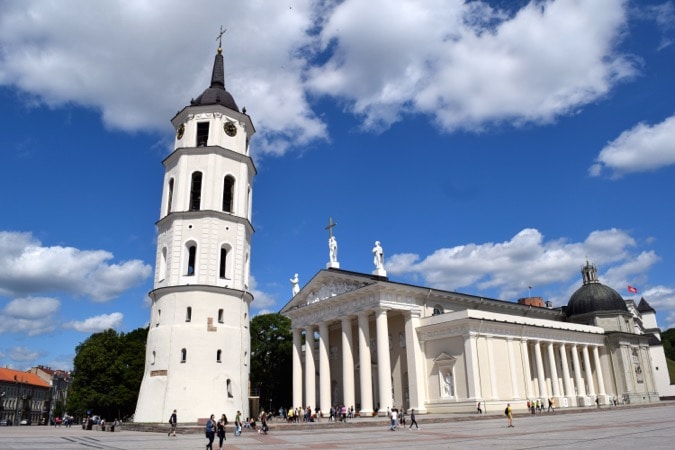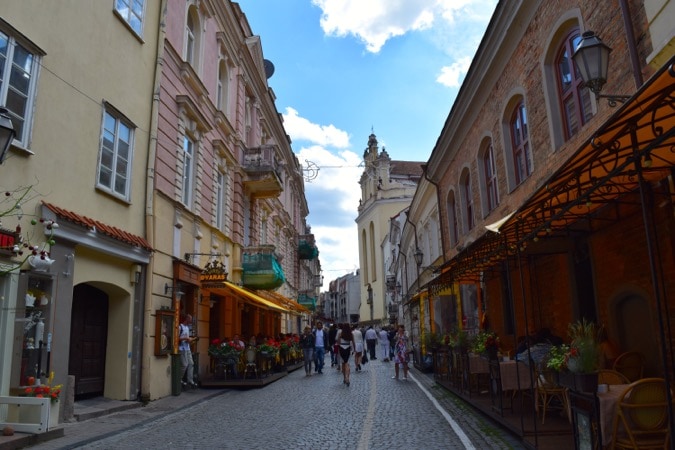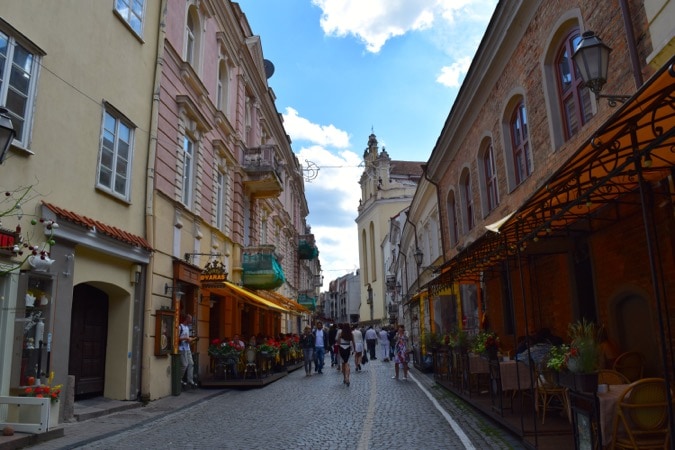 A must-do in Vilnius is the walk up the steep cobble stone path to Gediminas Tower, named after the Grand Duke of Lithuania. The flag was hoisted in 1988 as a mark of Lithuania's independence. While the red brick remains of the castle were a beautiful sight, the views of the city were even more special.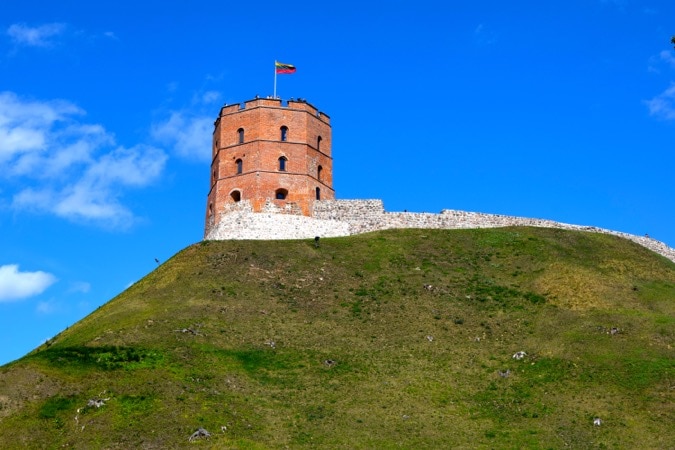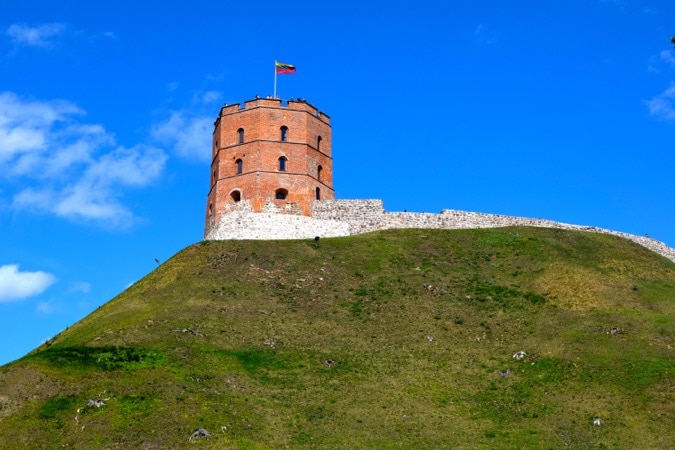 My favourite story about Vilnius is that it is home to an independent republic named Užupis. Since 1997, Užupis has had its own president, flag, army of 12, and a constitution, which features 3 mottos: "Don't Fight, Don't Win, Don't Surrender". It also features lines such as: 'People have the right to be happy' and 'people have the right to be unhappy'! My favourite though – 'A dog has the right to be a dog'!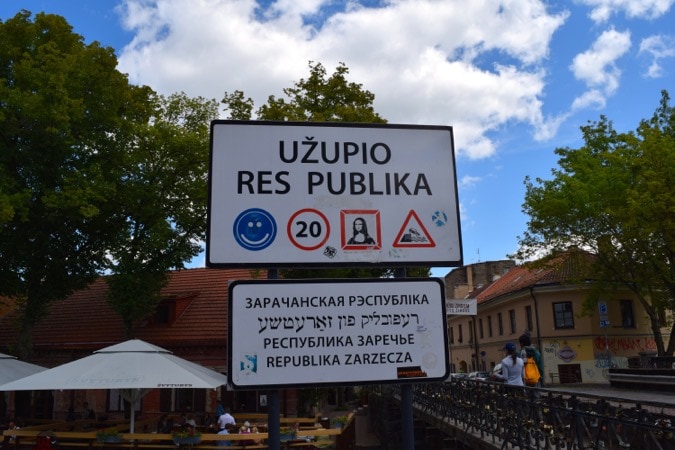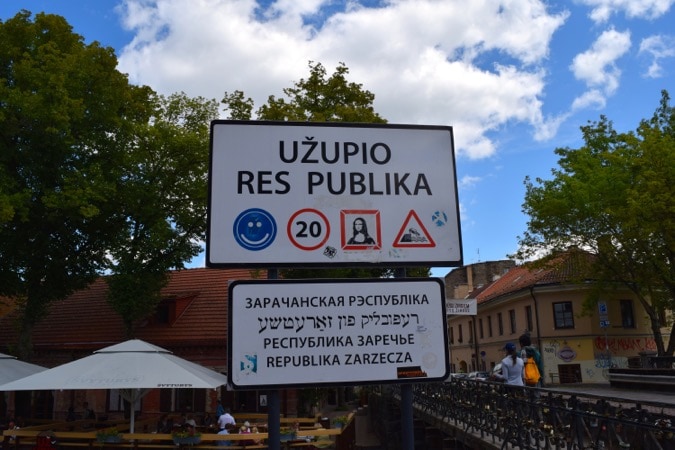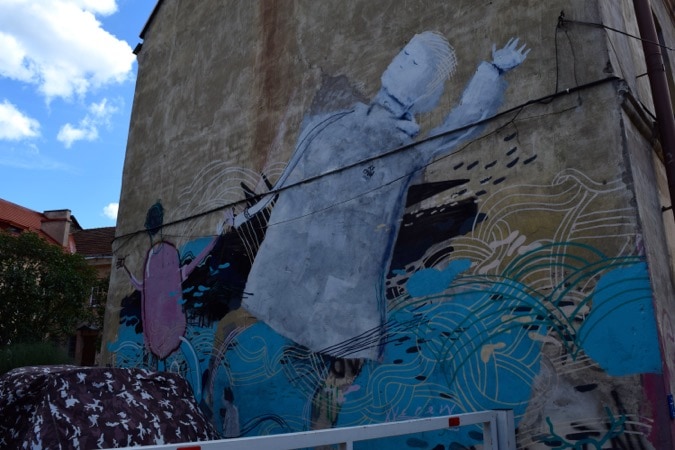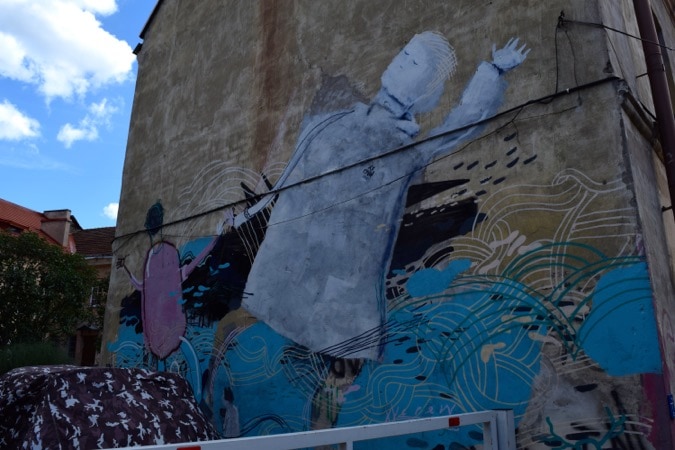 The area has a bohemian vibe, with street art, sculptures and a swing hanging from the main bridge. I loved it – although it felt like it could have been lifted from a Monty Python sketch! I was so taken with the area, I decided to have lunch (traditional chicken kiev for 8 Euros) on the terrace at Uzupio Kavine, overlooking the River Vilnia.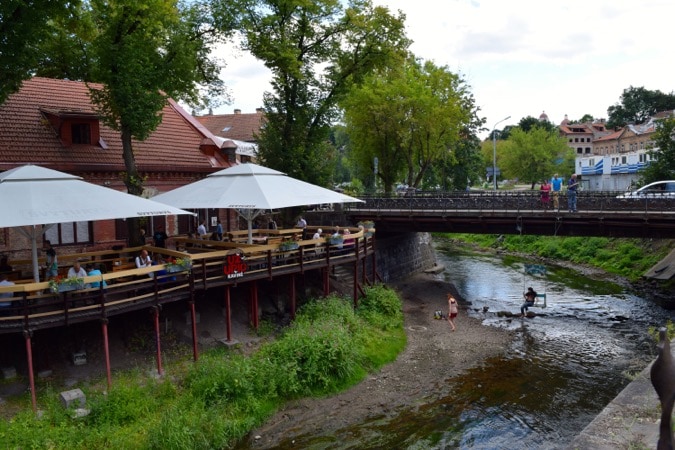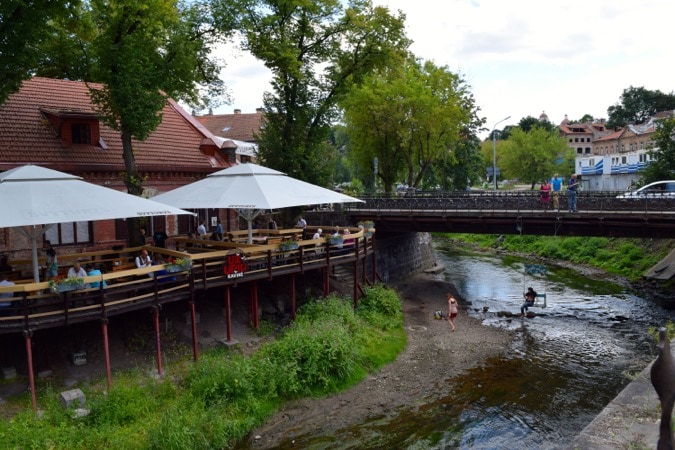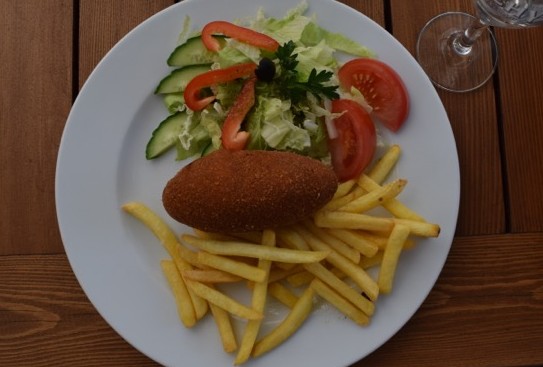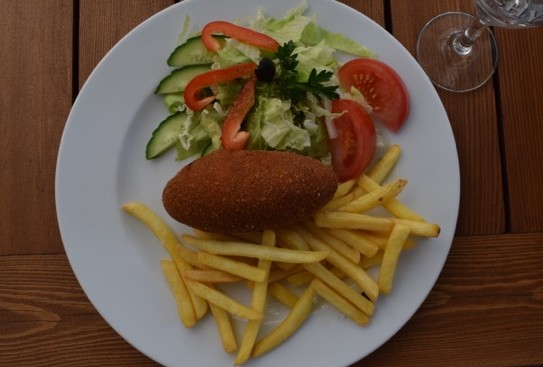 En-route to Riga we were lucky enough to visit 14th Century Trakai Castle, which sits on an island on Lake Galvė. A real life fairy-tale castle – it's one of the most photogenic places I've visited in a long time.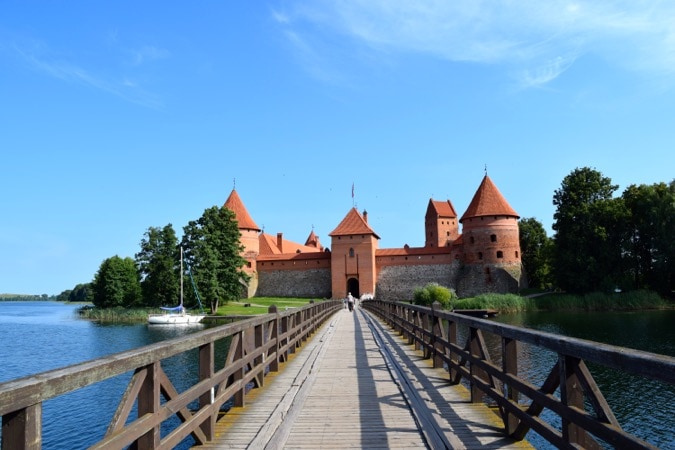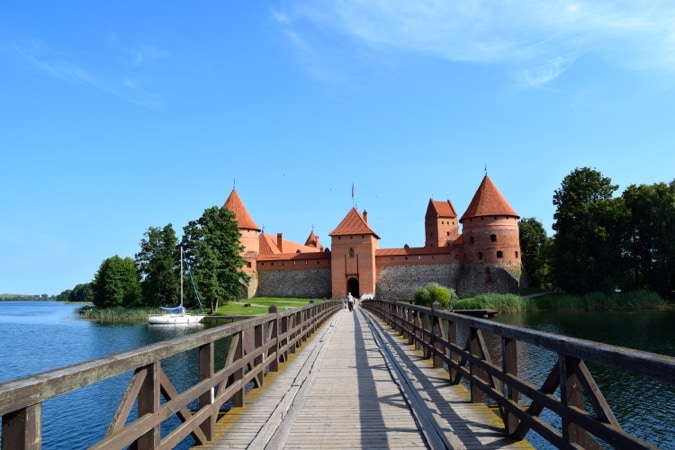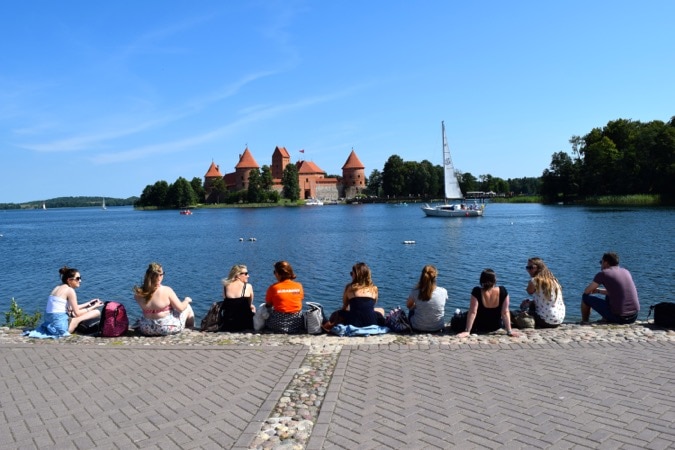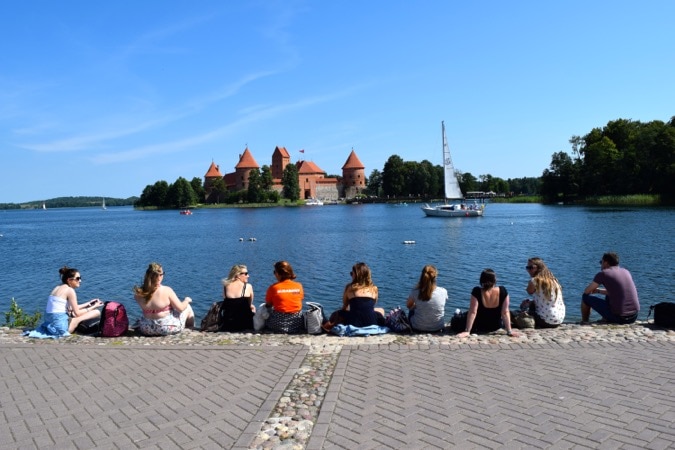 Options on offer include touring the castle, sailing, hiring a pedalo or enjoying a coffee with the view of the lake.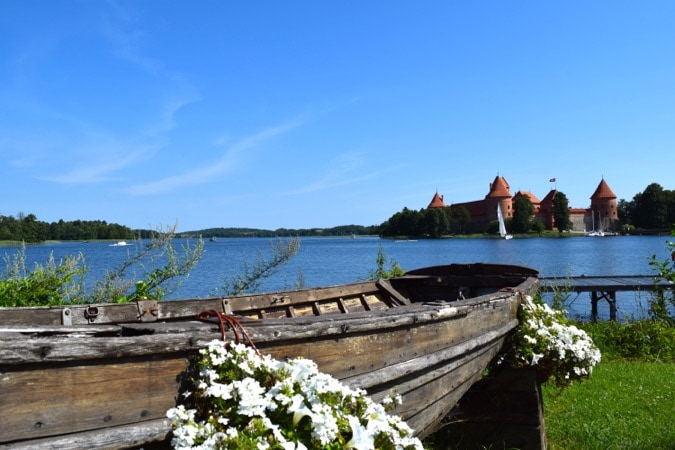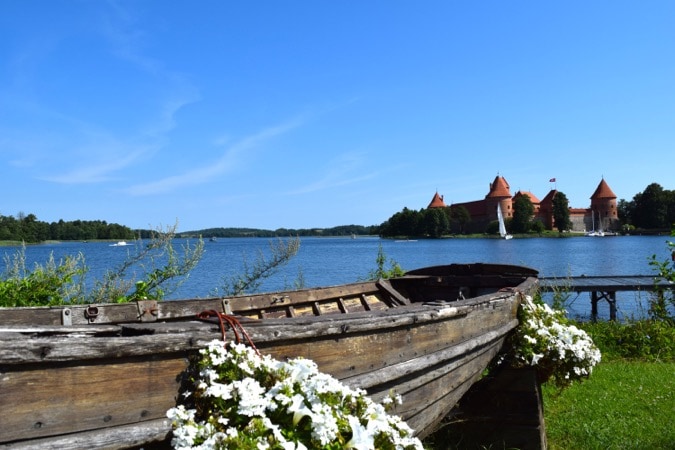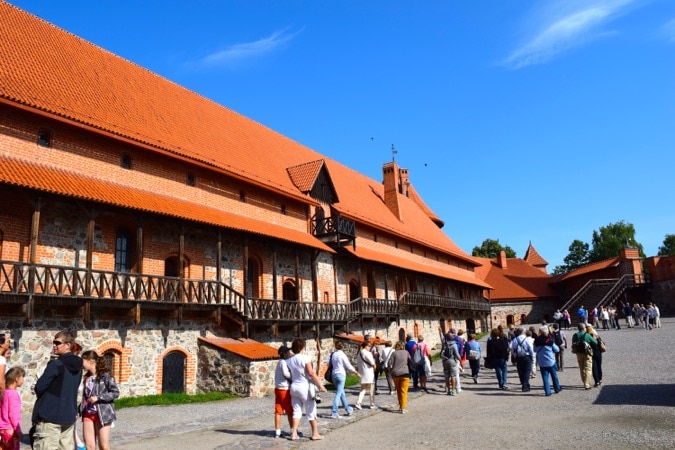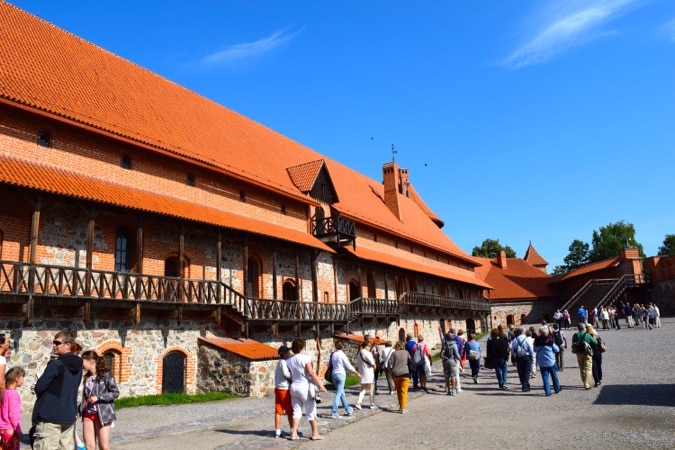 We also visited the Hill of Crosses in Northern Lithuania – an undeniably eerie sight. While it's believed the first crosses were placed there around 1831, the number increased as Lithuania struggled with independence in the 1900s… particularly when occupied by the Soviet Union. People travelled to the area and left crosses as a silent protest. While many were removed during Soviet times, double or triple the number started to appear daily. In 1993, it received the biggest praise of all, when Pope John Paul II paid a visit and blessed the site. We left our own cross (signed by the group). While there we saw wedding and funeral parties arriving to take photos there – it was strange, but beautiful in its own way.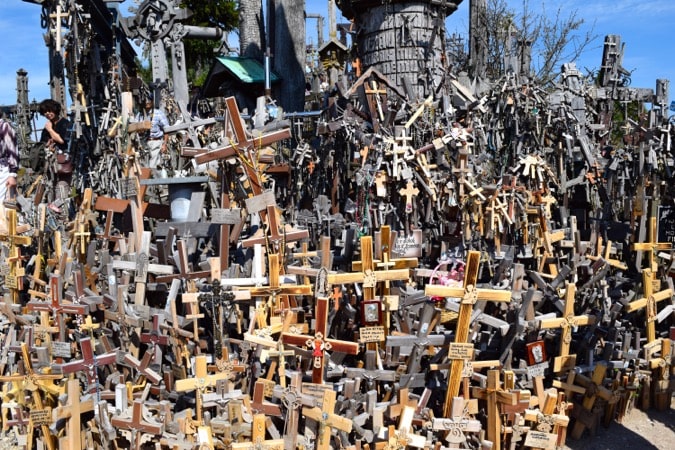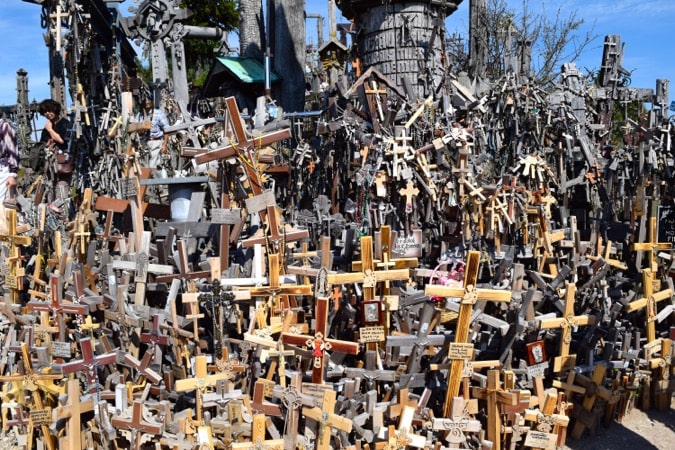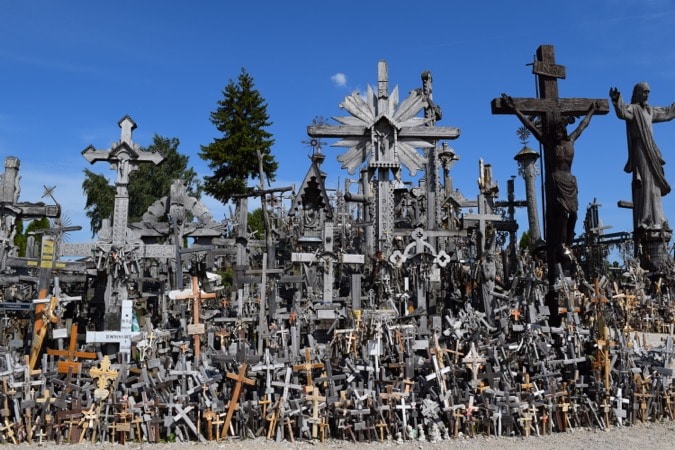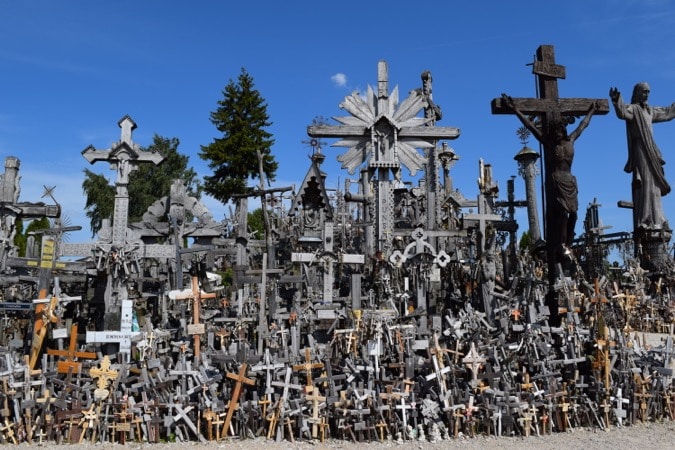 Although brief, I really enjoyed my trip through Lithuania – a country with a troubled past, but starting to experience the tourist boom it deserves. If you're planning a visit, read about the best places to visit in Lithuania.
Next stop… Riga, Latvia. Busabout hosted me on this trip but all opinions (as always) are my own. Find out more, and book your Busabout adventure here.
Plus, check out more beautiful places in Eastern Europe.