From an art deco wonder in Reykjavik, to hotels overlooking lava fields, and geothermal swimming pools with views of the northern lights, these are the most unique hotels in Iceland.
Want a wake up call when the northern lights appear? Or fancy lazing in a warm pool in the middle of some truly epic scenery? What about staying in a bubble hotel? If you're planning your dream trip to Iceland, then you need somewhere equally dreamy to stay.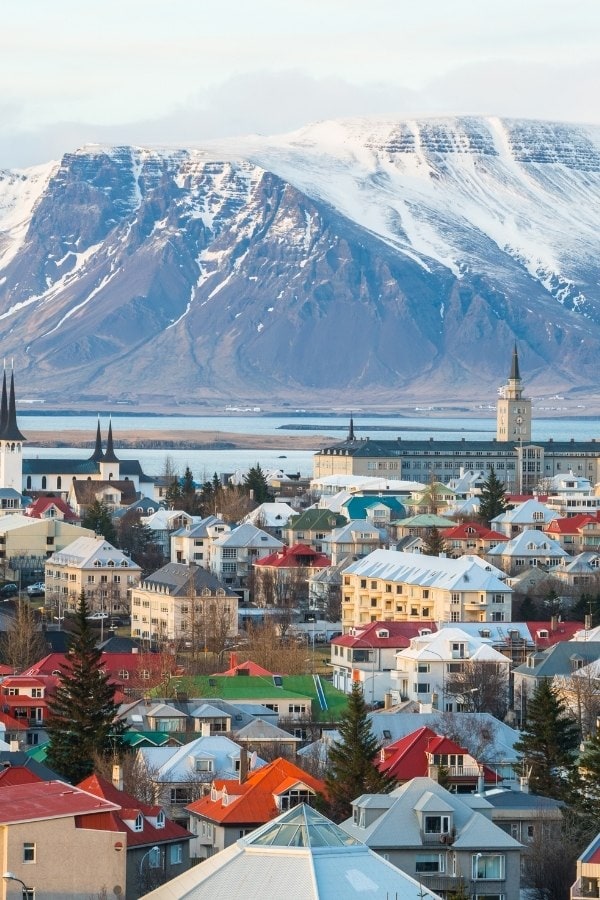 While accommodation in Iceland is concentrated in Reykjavik and in the west of the country, there are hotels opening all around Golden Circle (the popular tourist route which encompasses some of Iceland's most famous sights).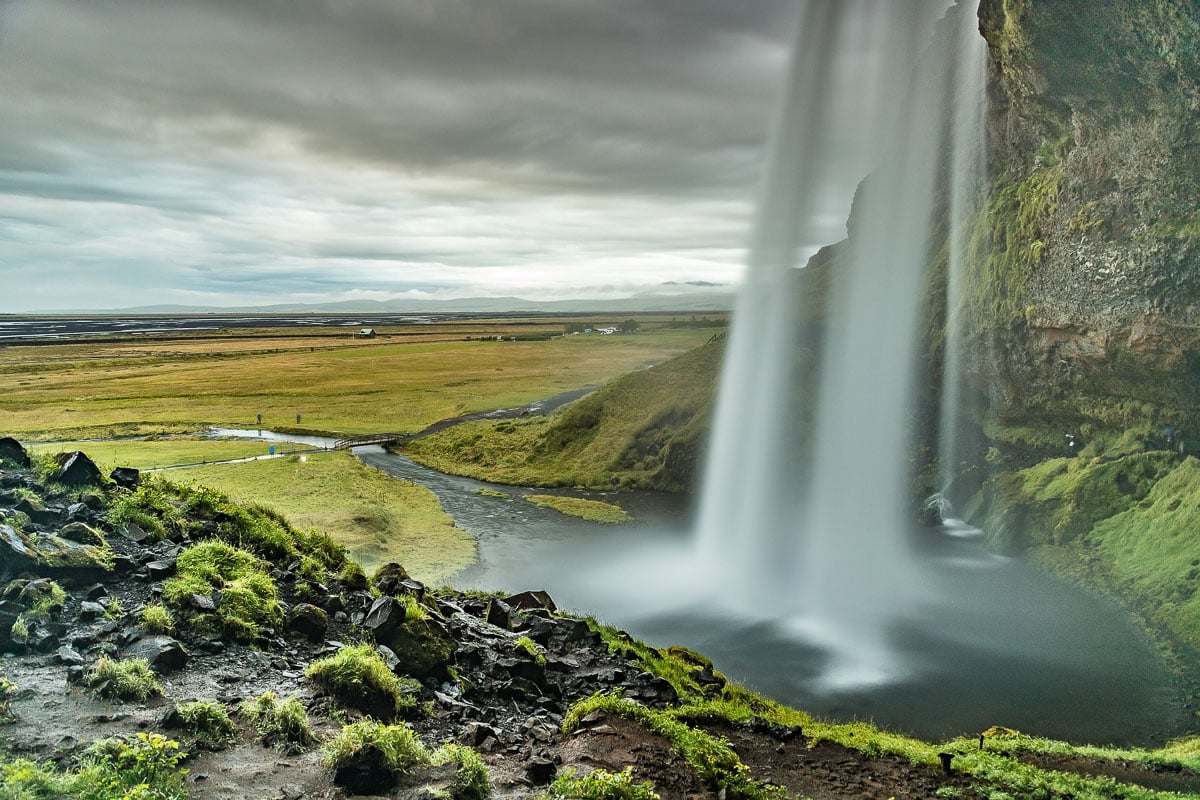 No doubt your trip to Iceland will be packed full of adventure! But after spending your days exploring the country's dramatic waterfalls, geothermal valleys, geysers, lava fields, and maybe even spotting the aurora borealis, where would you choose to get the best rest before doing it all over again? Hopefully, one of the coolest hotels in Iceland!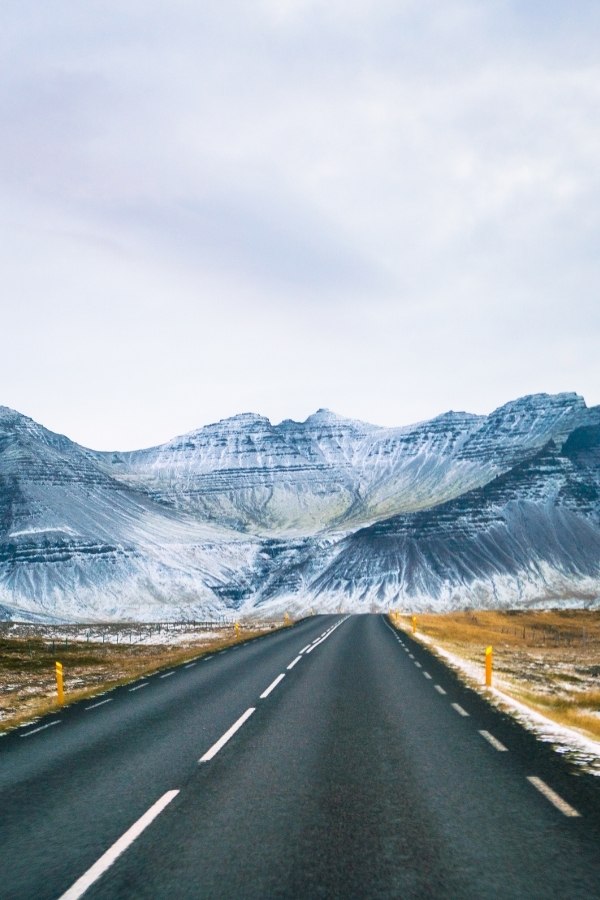 I've included some great Airbnbs on this list too. If you're travelling as a family or big group, having your own house or self-catered accommodation may offer more flexibility for your trip.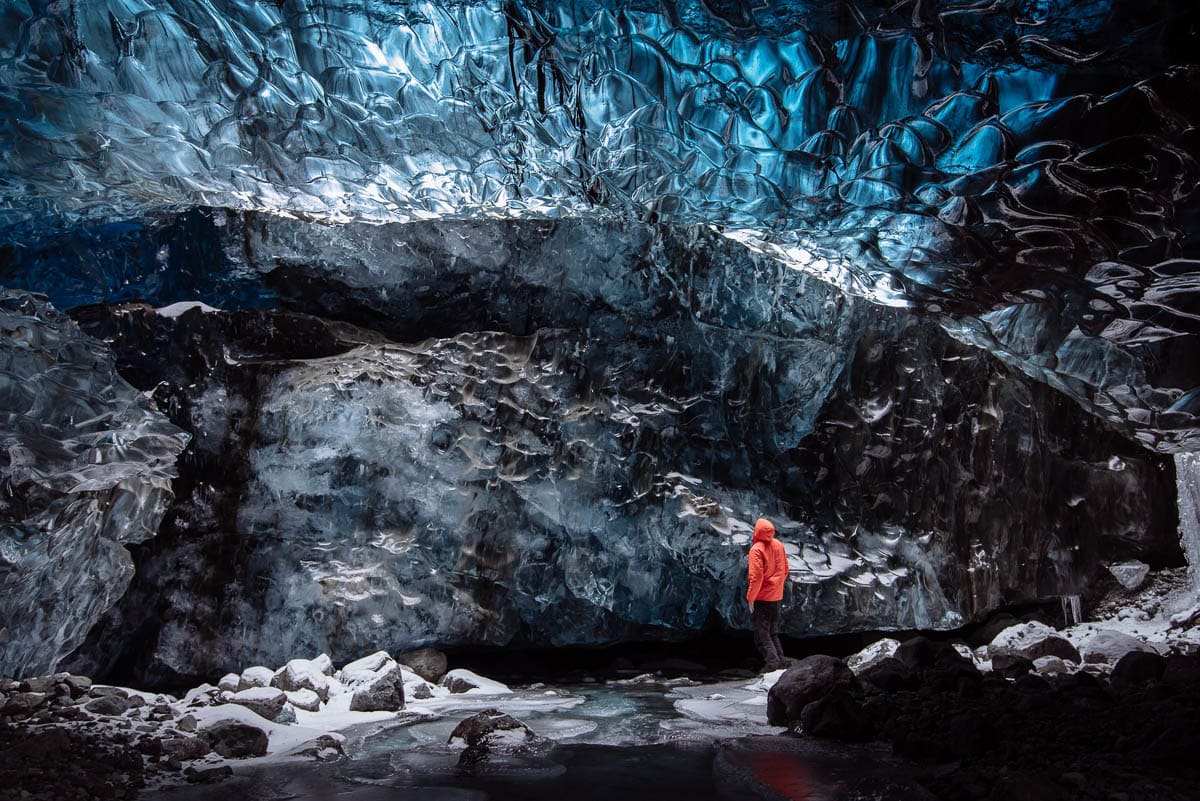 I'd recommend spending 5 days in Iceland, to see a variety of landscapes and enjoy time in the capital too. Let's kick off by taking a look at the most unique hotels in Reykjavik.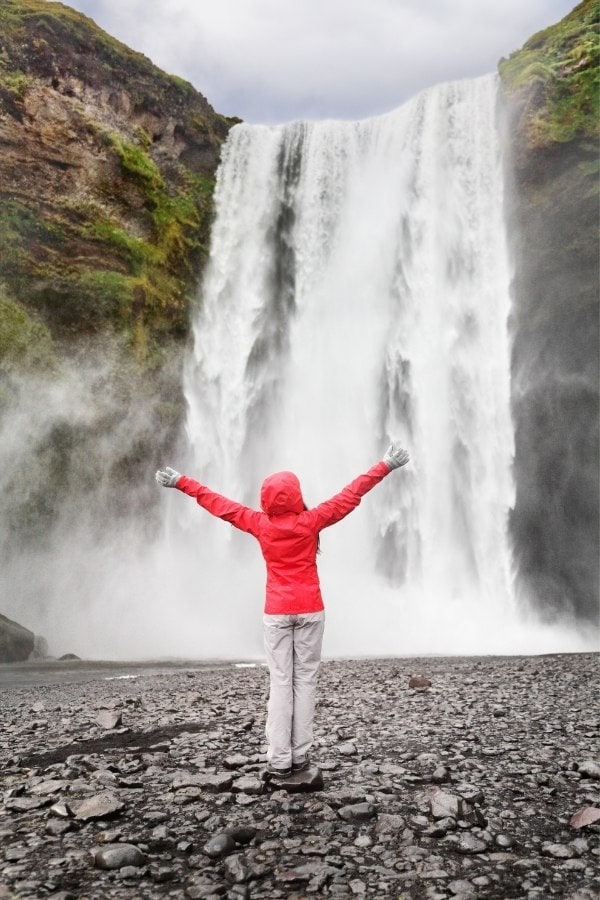 ---
17 Unique Hotels In Reykjavik, Iceland
The elegant art deco Hotel Borg is easily one of the best hotels in Reykjavik. It overlooks the beautiful square of Austurvöllur, right in the heart of the city centre, and is close to the city's restaurants, shops, and art galleries.
If you're looking for things to do, you can book one of the hotel's unique holiday packages to see the northern lights or visit sights including Gullfoss waterfall and Thingvellir National Park. If you're planning a trip with little ones, find out more about visiting The Blue Lagoon with kids.
Check availability and latest prices here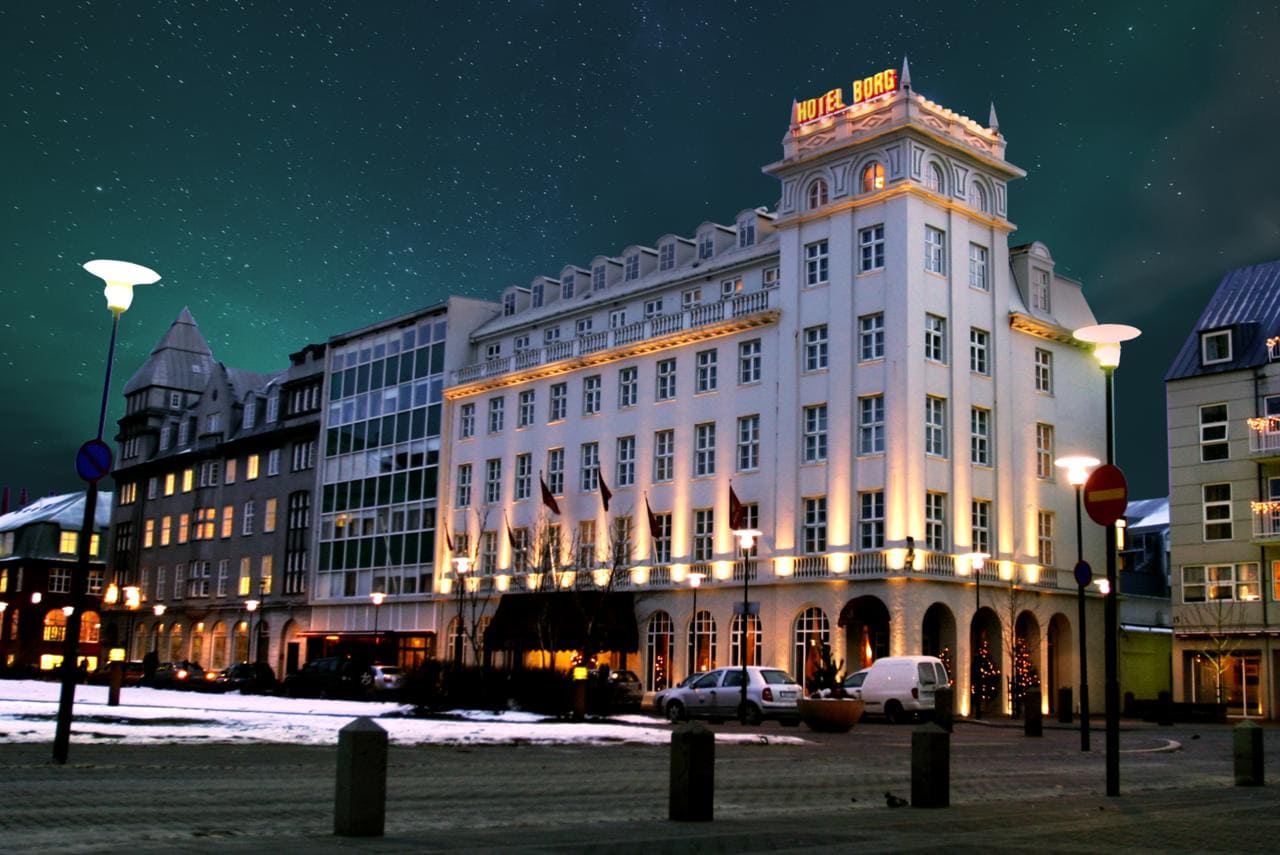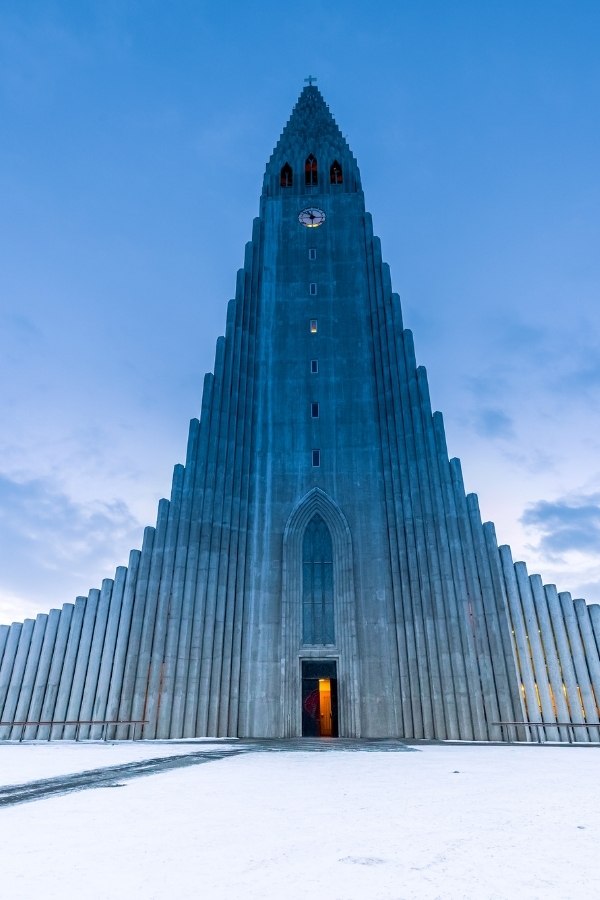 Looking for cool hotels in Reykjavik? Dating back to 1990, the small and charming Kvosin Downtown Hotel offers brilliant views of Reykjavik Cathedral and the Icelandic Parliament. All 24 rooms have spacious living areas and stylish Scandinavian décor.
The hotel is also home to Bergsson Restaurant and Klaustur Wine Bar, perfect for nights when you don't fancy venturing far from the comfort of your bedroom.
Check availability and latest prices here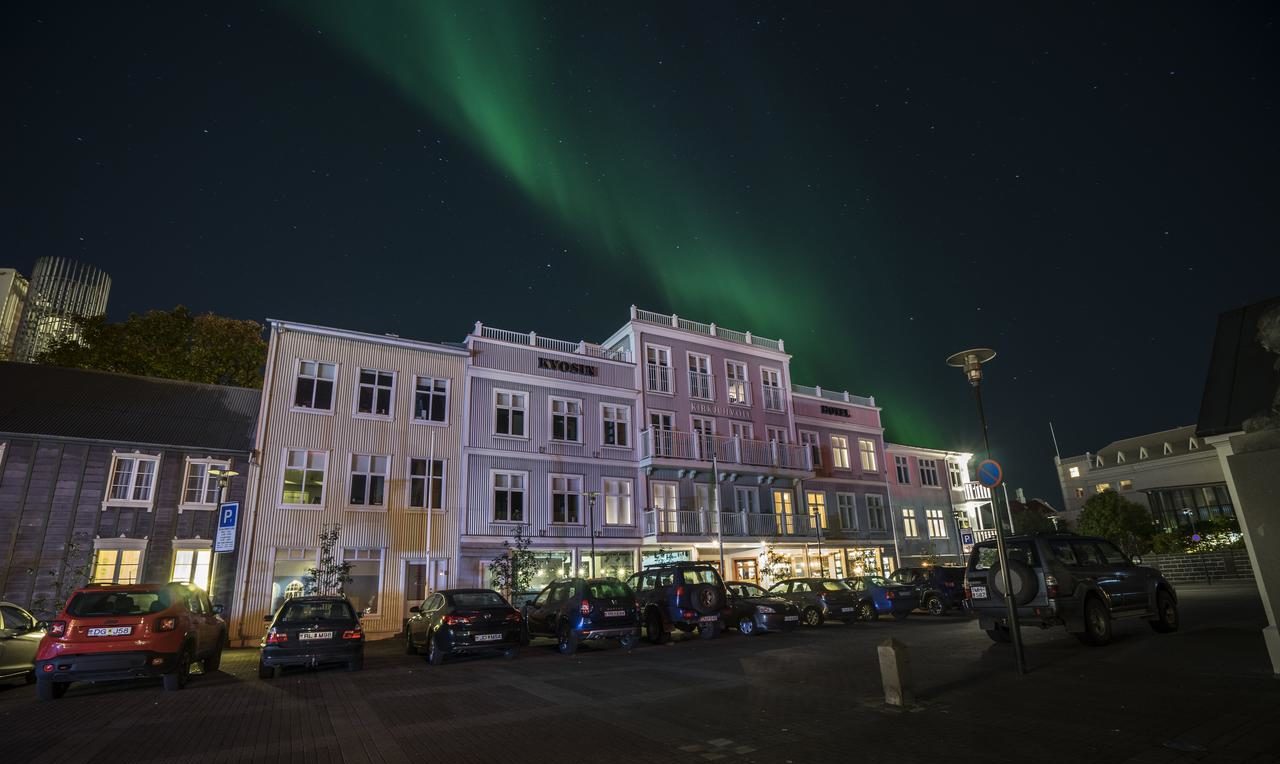 101 Hotel is one of the best boutique hotels in Reykjavik. The unique hotel has a sleek and modern interior, along with an Icelandic contemporary art collection. Also part of the hotel is Kitchen & Wine, a trendy restaurant that serves traditional Icelandic and international cuisine. It also features special menus for both happy hour and brunch.
Check availability and latest prices here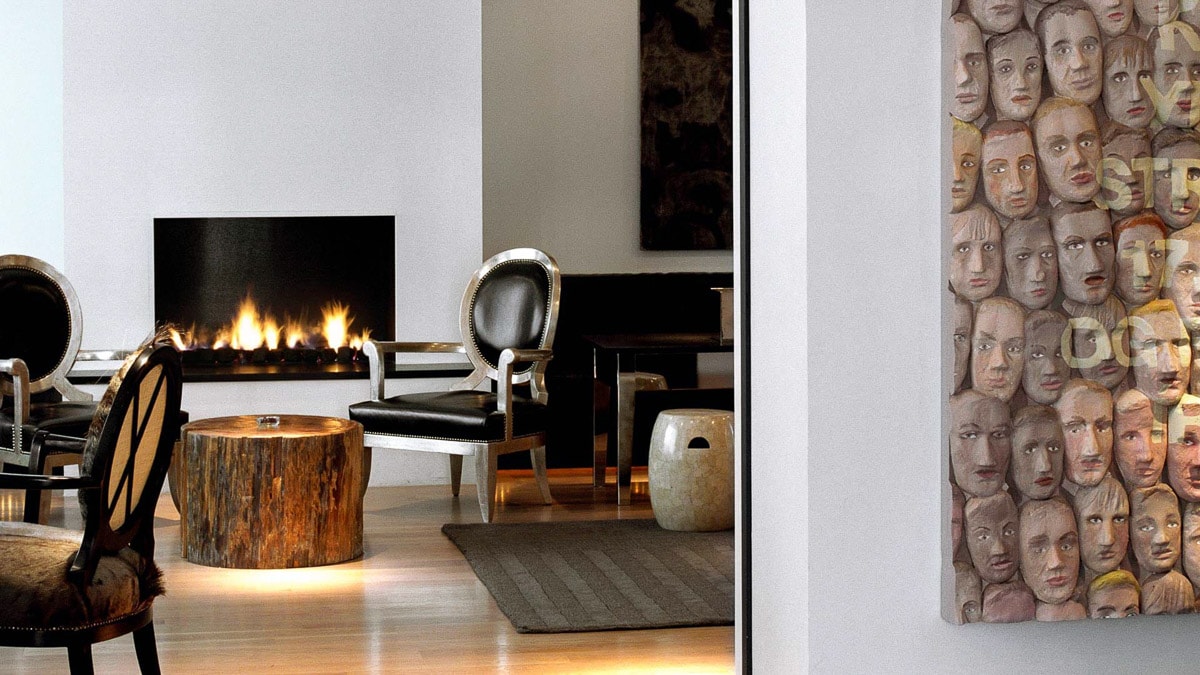 There are quite a few cool places to stay in Reykjavik, but on my next trip I'd love to check into the ION City Hotel. It's the second project by the ION hotel chain.
The boutique option offers sleek and comfortable rooms, and when it comes to unique hotels, it's pretty cool to find Icelandic lava stones as part of the decor! If you don't fancy venturing far, check out Sumac restaurant, which serves an exciting mix of Icelandic, Lebanese and Moroccan dishes.
Check availability and latest prices here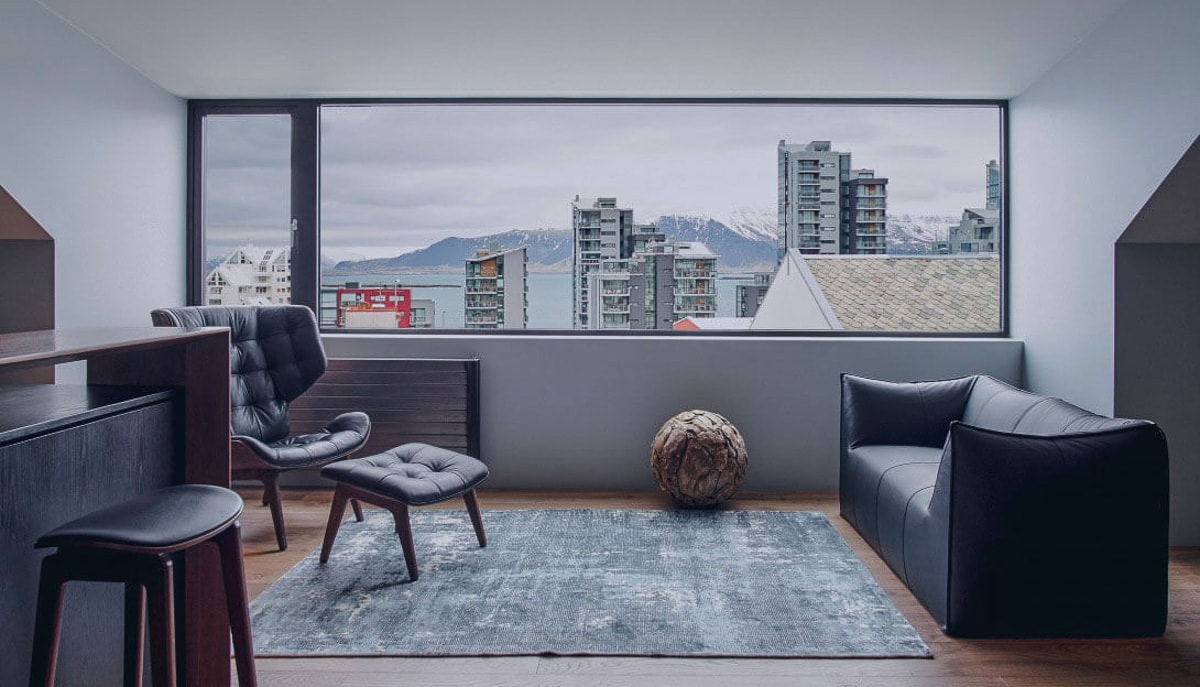 ---
Unique Hotels In Southern Iceland
ION Adventure is one of the coolest hotels in Iceland. Located on Iceland's Ring road, in UNESCO-listed Thingvellir National Park, it overlooks some of the island's most intriguing landscapes. If you want to explore some of the main sights, the hotel organises daily Golden Circle tours, which take you to the geysers and Gullfoss waterfall.
After an adventurous day trip, it'll be a pleasure to return to the hotel's sleek interiors, which feature references from its natural surroundings (including driftwood sculptures and wooden floors). If you're looking for the ultimate in relaxation, the spa offers a range of treatments including massages using Icelandic herbs.
Oh and making it even more unique, the ION Adventure hotel has its own geothermal outdoor swimming pool. Just imagine lazing in there as the Aurora Borealis dance through the sky!
Check availability and latest prices here


Ever been greeted by a giant polar bear when you've checked into a hotel? At Hotel Ranga, 3m tall polar bear Hrammur is waiting in the lobby, ready to welcome new guests!
The 52-room luxury countryside hotel is one of the best hotels in Iceland. It offers rooms and suites, each individually decorated and themed after the continents. It also features an acclaimed riverside restaurant, a games room, a stargazing observatory, and the best bit – three stunning outdoor hot tubs, all heated by geothermal water!
Hotel Ranga is the ideal base to explores some of South Iceland's top sights, including the Golden Circle and the Glacier Lagoon. Oh and another unique thing about this hotel? It offers wake-up calls when the northern lights appear!
Check availability and latest prices here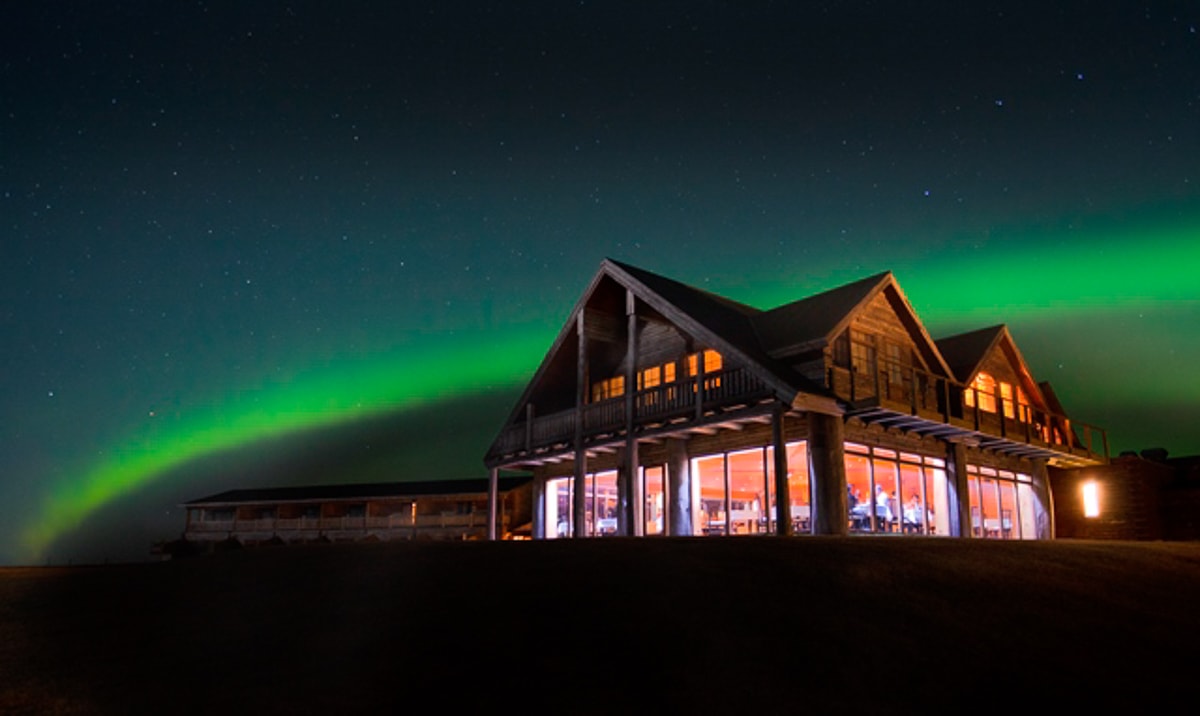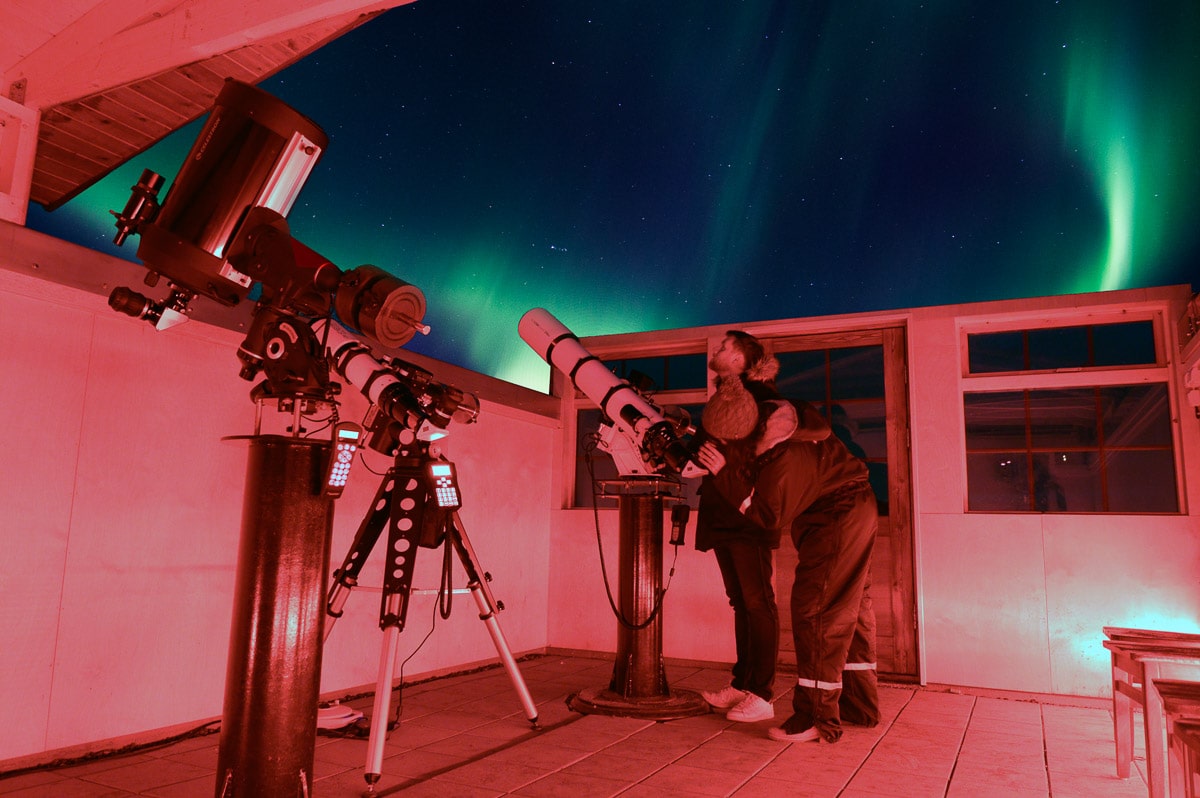 Say hello to one of Iceland's smallest hotels! Volcano Hotel is a country hotel located in the southernmost part of Iceland. It's not far from the main ring road, and a 15-minute drive away from Vik – famous for its black sand beaches and basalt columns spiking out of the ocean.
Look up and you'll see Katla – an epic glacier volcano (hence the name!) It's pretty barren in this part of Iceland, but if you want to get away from it all, it's a great option. It's worth noting that the hotel doesn't have a restaurant, but the owners will happily recommend restaurants nearby depending on what you fancy eating.
Check availability and latest prices here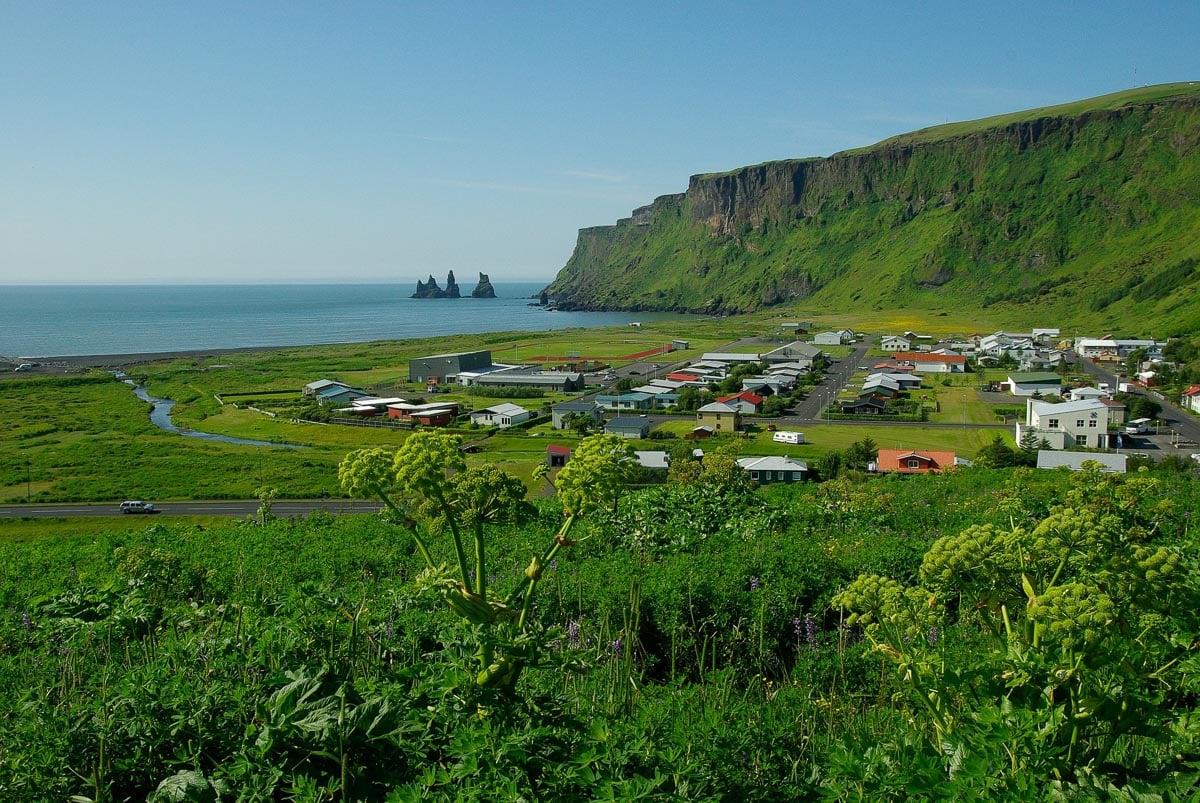 ---
Unique Hotels In West Iceland
Hotel Búdir, located in the west of the country, is one of the most unique hotels in Iceland. Each room in this boutique hotel features glacier, lava fields or sea views.
Foodies will love it here. In fact, the restaurant is renowned for its gourmet fish and lamb dishes, as well as delicious desserts. The hotel offers multiple activities on Snæfellsnes peninsula, including helicopter flights, fishing, whale watching, and tours to Snæfellsnes National Park.
Check availability and latest prices here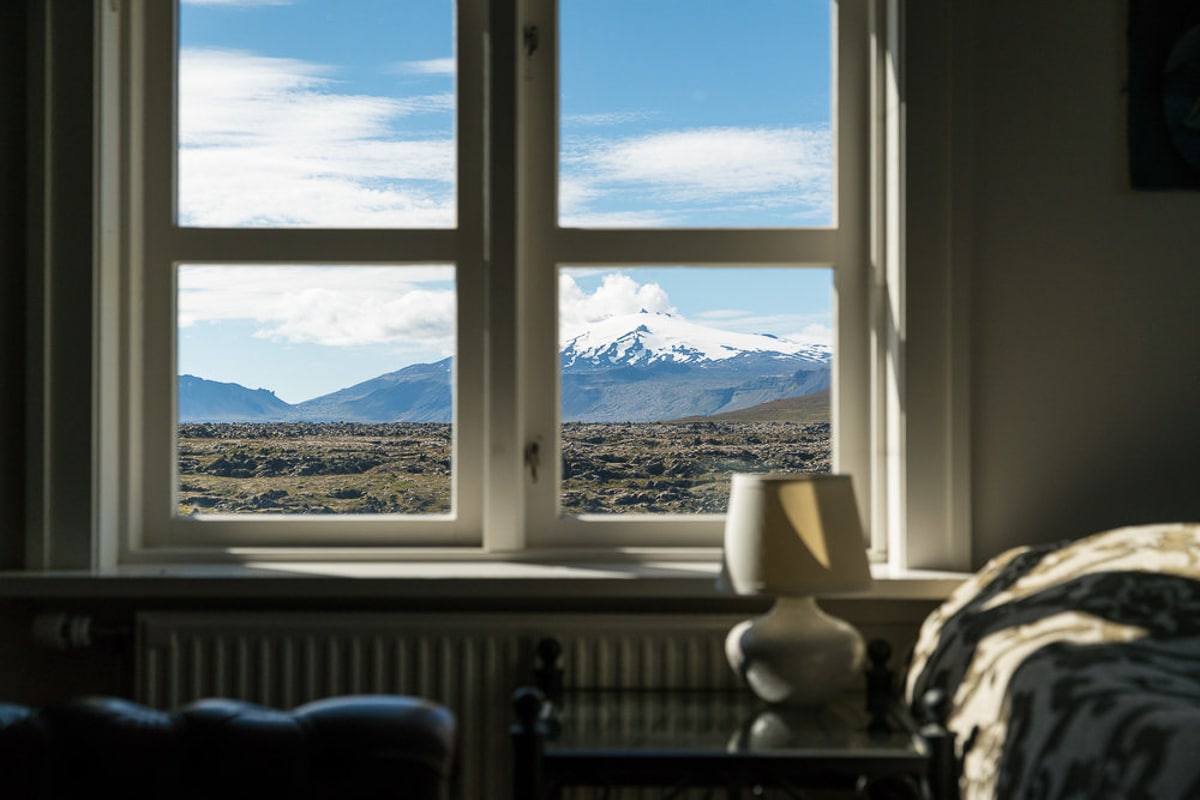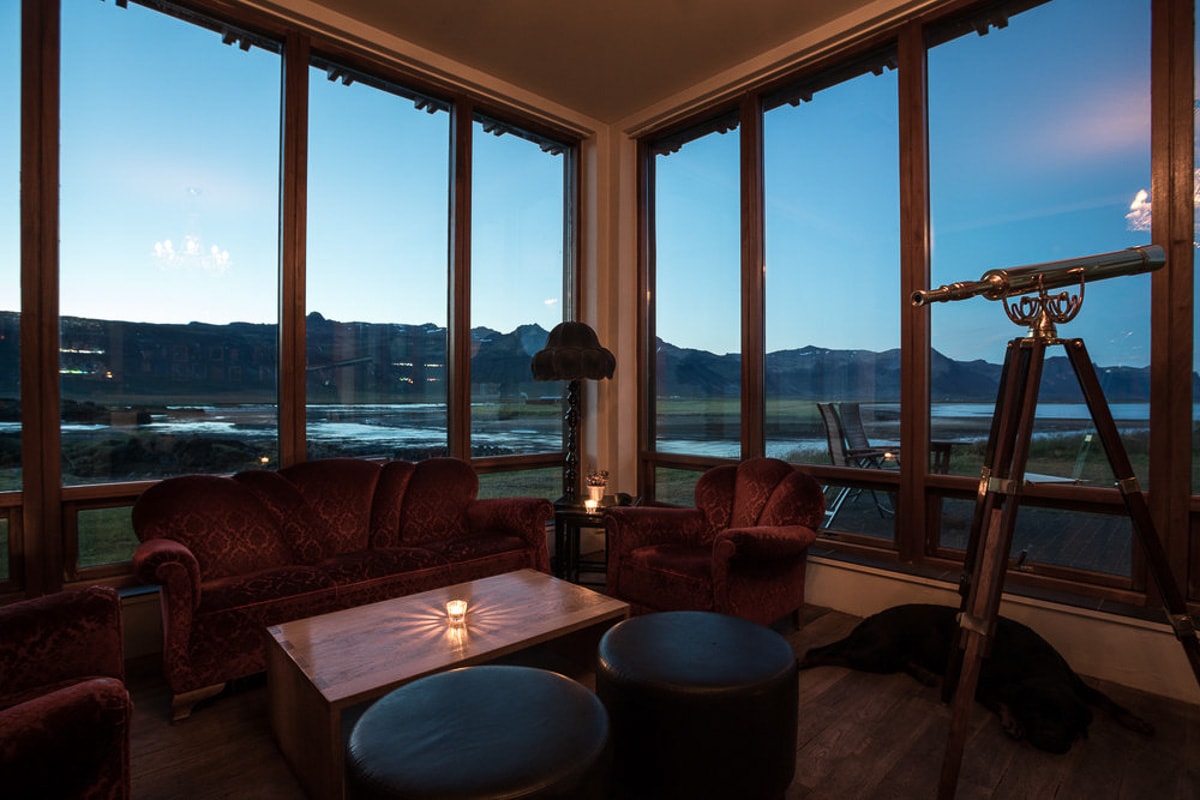 Why is Hotel Húsafell one of the most unique hotels in Iceland? Because it's self-sustainable and powered by hot springs! How amazing is that? If you're hoping to see the northern lights, you'll be excited to hear there are regular sightings here. Oh, and there are hot tubs. Winter in Iceland can be bitter, but what better way to warm up than in a hot tub?!
It's a great base for exploring the west of Iceland, including the county's largest lava cave and Europe's third largest glacier. It's also home to hiking trails, cyclin routes, horse riding as well as golf.
Check availability and latest prices here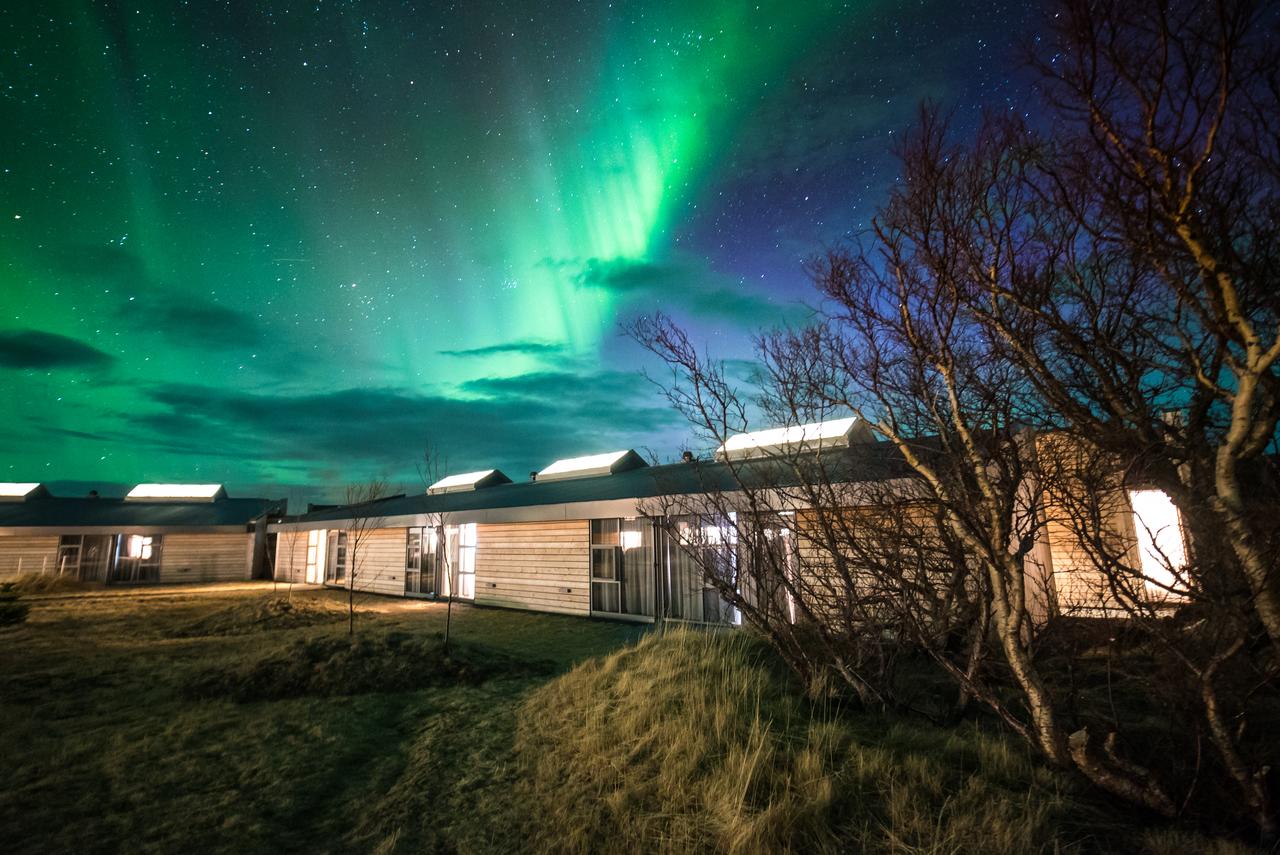 The Five Million Star Hotel (Bubble Hotel Iceland)
I think I've found the coolest hotel in Iceland! Imagine sleeping under the stars, watching the northern lights from your bed, and getting closer to nature than ever. That's what it's like when you stay at Iceland's unique bubble hotel.
These unique transparent pods are cosy in winter, with their own special heating systems. Then in the summer, it's the perfect place to spot nature from, all while enjoying the midnight sun.
The only way to stay at Iceland's Five Million Star Hotel is by booking a special tour, which you can find out more about here.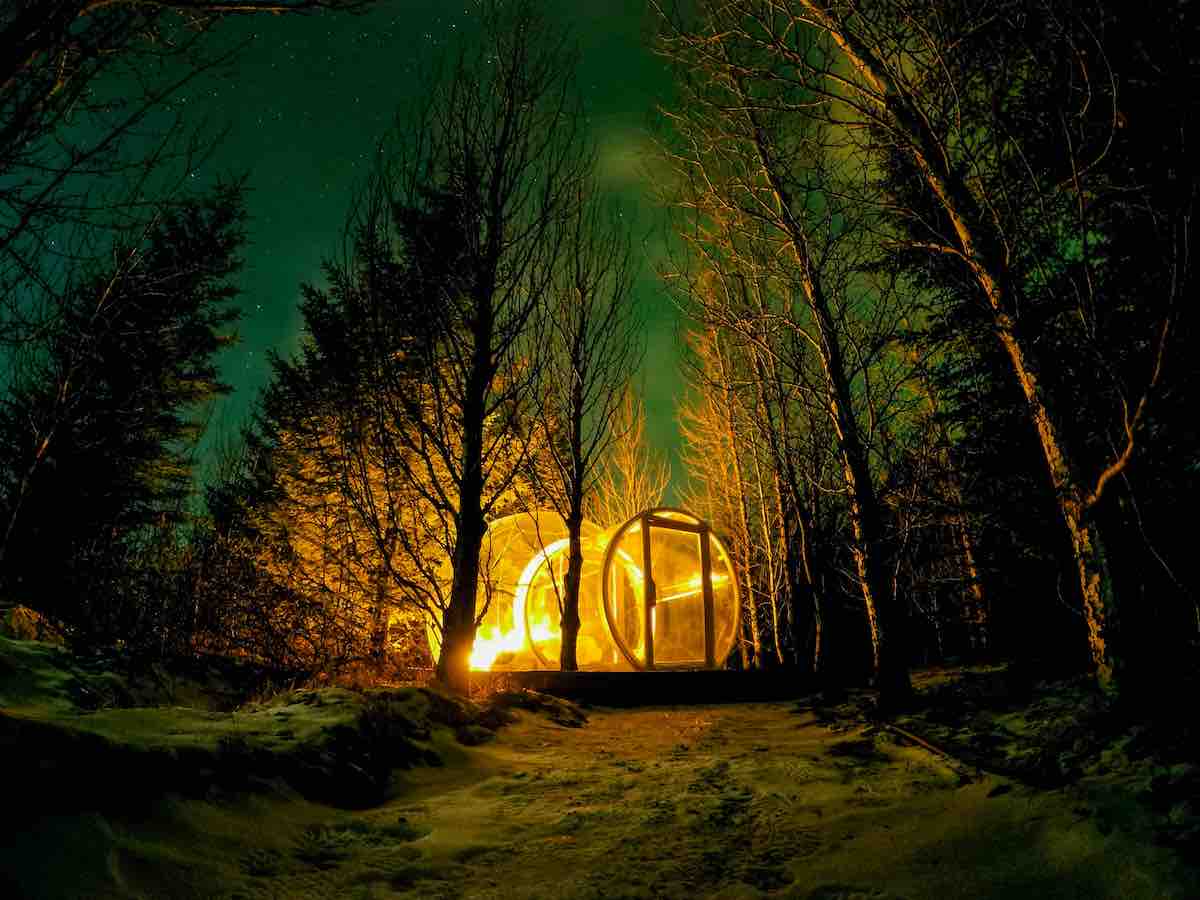 ---
Unique Hotels In Northern Iceland
Hótel Laxá is the perfect countryside adventure hotel in Northern Iceland. Winter or Summer, you can always find something to do around Mývatn. There's whale watching, natural springs as well as great hiking routes through the scenic surroundings.
If you're a foodie, you'll be happy to hear Eldey restaurant offers a real taste of 'local'. Enjoy a menu showing off the cuisine of Mývatn, and you'll get a well rounded introduction to the area.
Check availability and latest prices here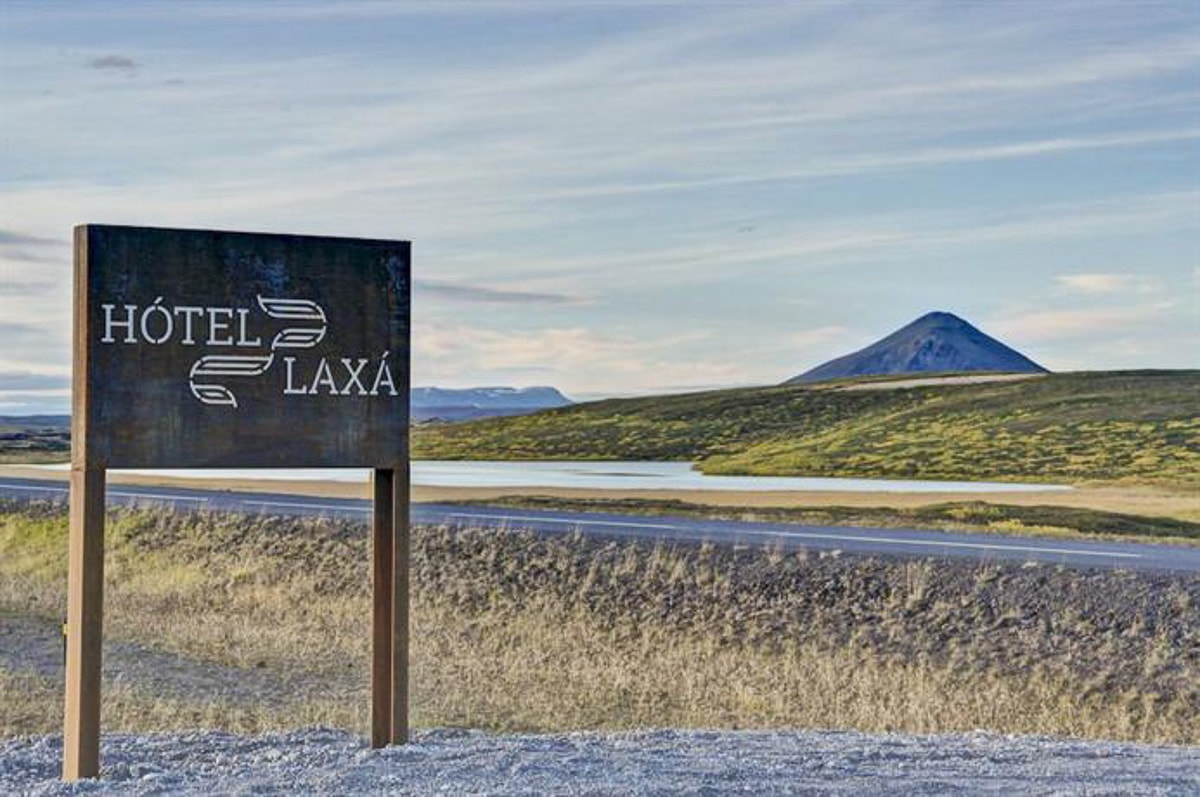 Airbnbs In Iceland
I'd also recommend checking out some of the options on Airbnb – lots of them are great if you're travelling as a group or family, are on a budget or don't want to eat out all the time.
Plus, while the hotels in Iceland are quirky, there are some seriously weird and wonderful Airbnbs dotted around. Here are a few of my favourites…
This unique 2-person cabin is in a stunning location on the west of Iceland, and offers views of Kirkufell and the northern lights. It's a dream for photography lovers, and romantic for couples too.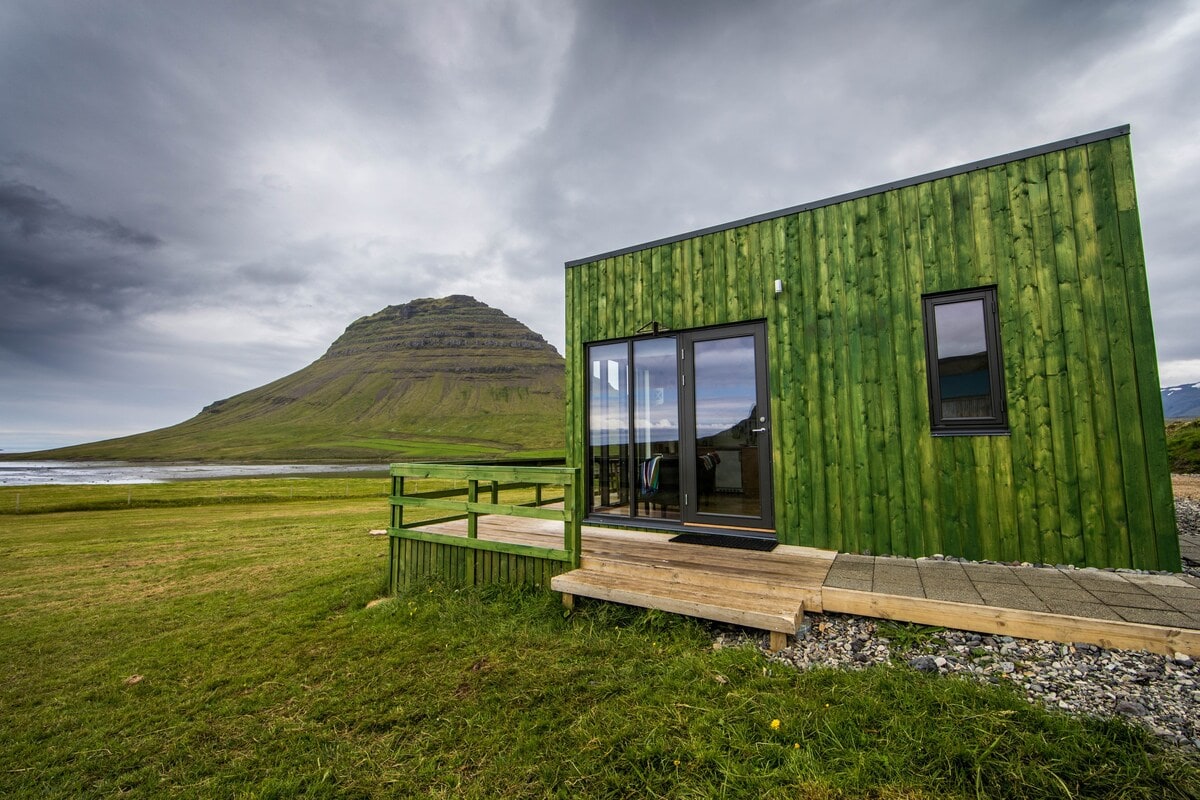 The cabin has all the basics you'd need to cook a meal (stove, fridge, microwave). It's in a great location for exploring the Icelandic countryside, plus it's on a farm so you might spot some sheep, goats or horses during your visit!
Check availability and latest prices on Airbnb now
The great thing about Airbnbs is they can accommodate large groups comfortably, without the need to be divided up across different hotels. The Millhouse consists of two buildings joined in the middle, and sleeps up to 13 people. The décor is stylish and it's a great place for a big family holiday or a group trip.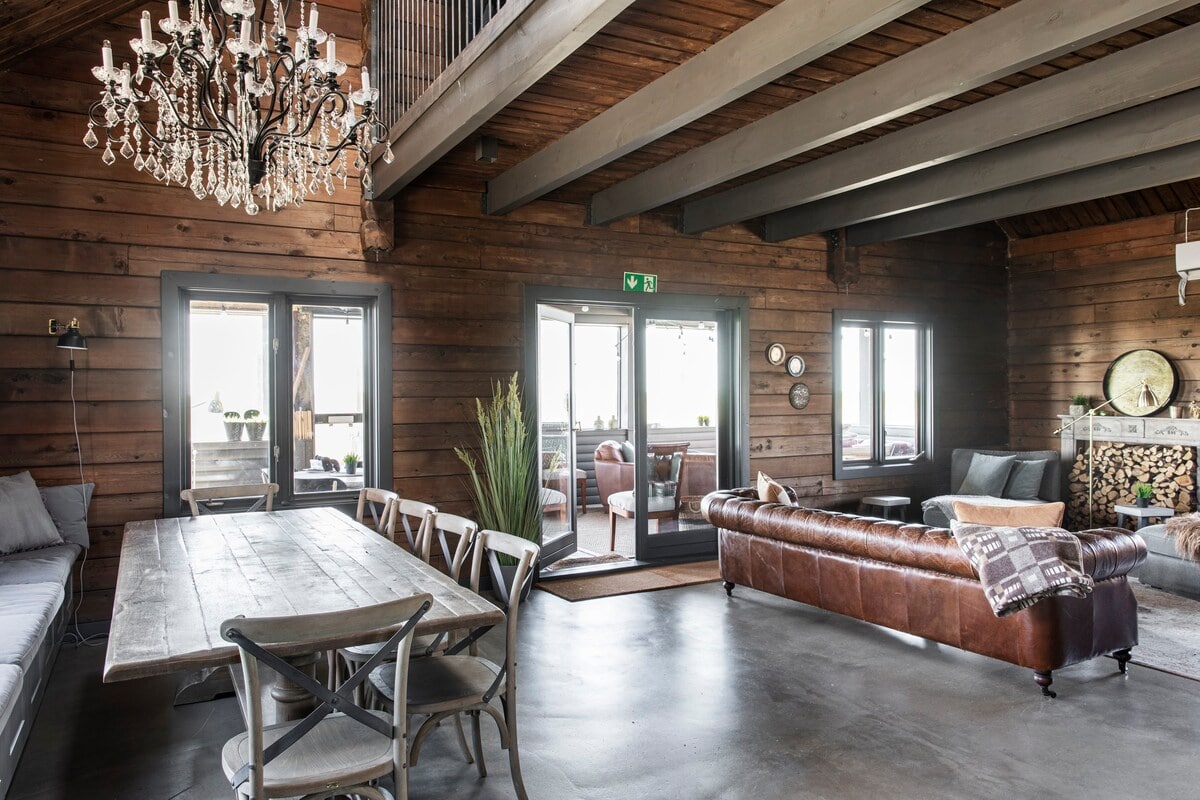 There are spacious living and dining areas. It's out in the wild too, with fields all around. It's a short walk to the black beaches of the Atlantic Ocean, where you can see the Vestmann Islands. The added bonus with this one is that it has a hot tub to unwind in after your adventurous days exploring!
Check availability and latest prices now
This incredible Icelandic summer house is right in the middle of the famous Golden Circle Route. The architectural design of the house here is really special, with pointy roofs making for a unique dining area.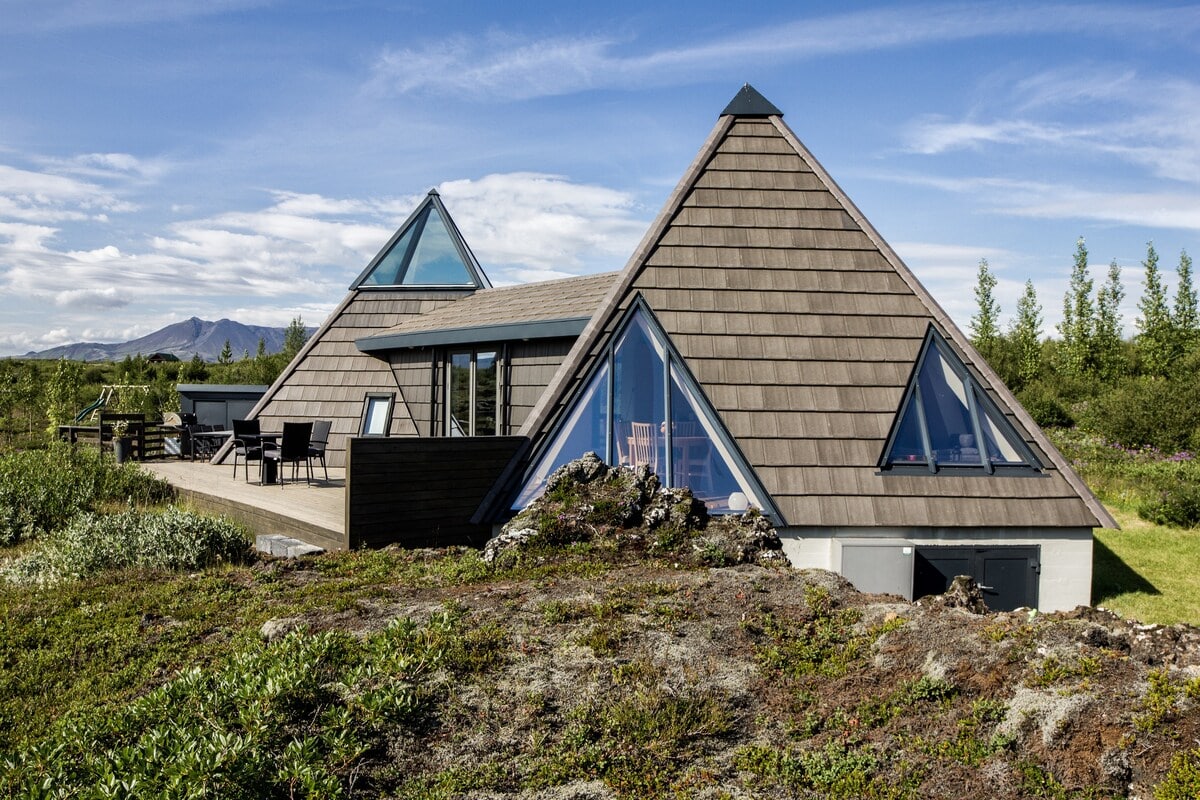 It's been built sustainably, being kept warm by geothermal water that runs through pipes in the floor. It sleeps 6 people across 3 bedrooms, and even has a kids playground and a hot tub. It's definitely a memorable and unique place to stay in Iceland.
Check availability and latest prices on Airbnb now
This stunning apartment sleeps 4 people and is located in Vaðlaheiði in the north of Iceland. It's an architectural house and the living space is chic and designer. It boasts views over the bay and in the winter, it's a great secluded spot for viewing the aurora borealis.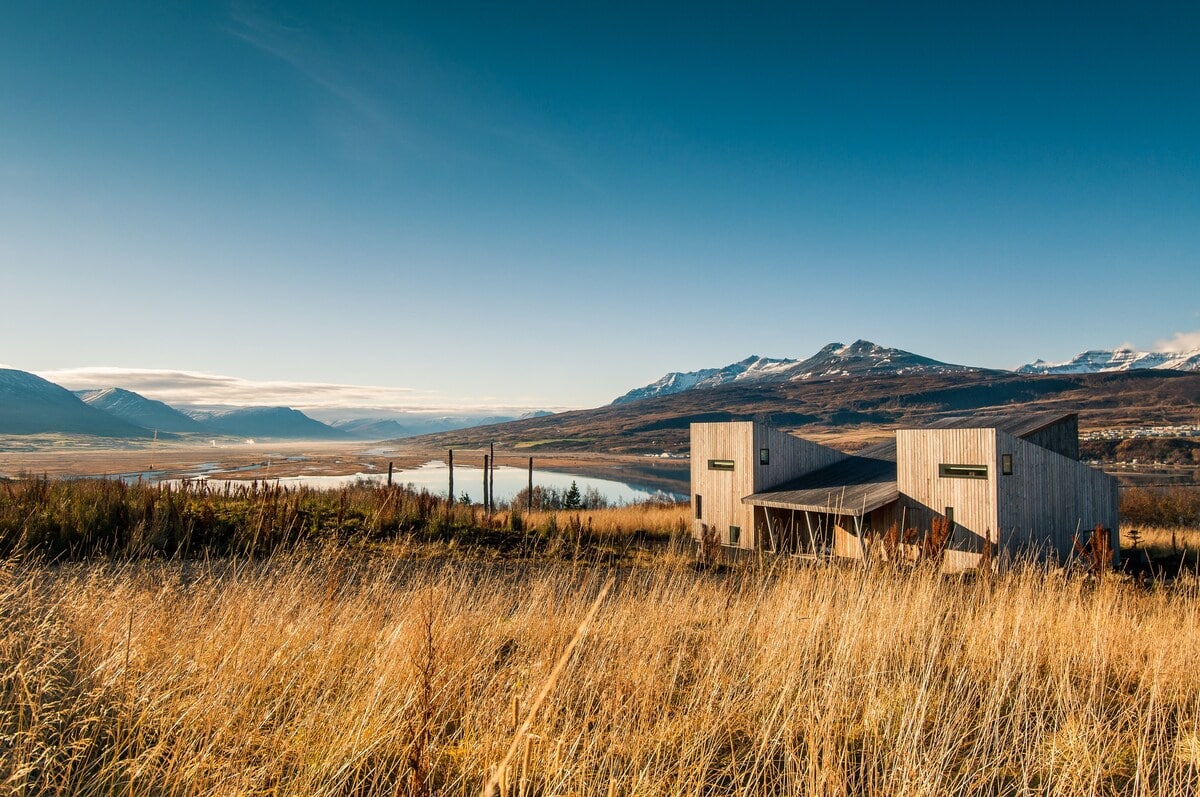 It's in a good location for outdoor activities, and you can even join a tour from Akureyri to the island of Grimsey, which straddles the Arctic Circle!
Check availability and latest prices on Airbnb now
If you're looking for somewhere suitable for a big group or family to stay in Iceland, this villa could work well. Located on the south west of Iceland, this seriously chic house sleeps up to 8 people. From the villa you'll have great views of Svinadalur valley.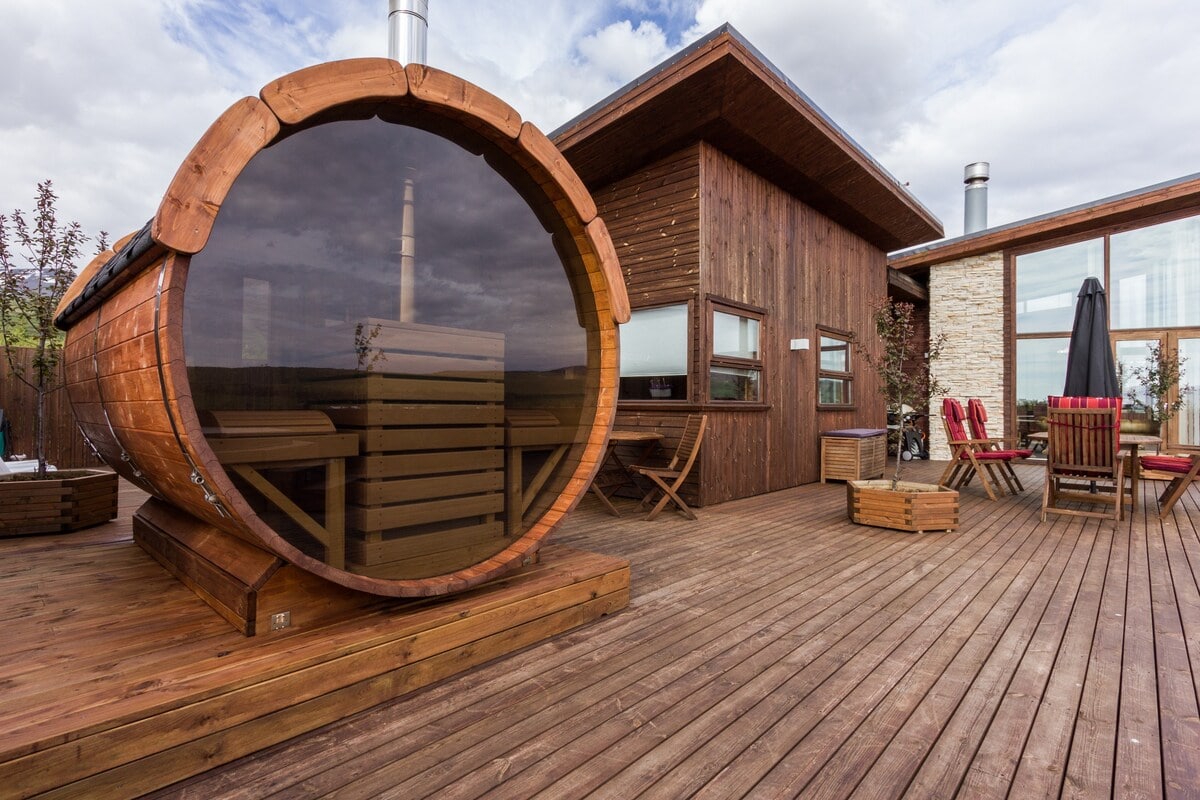 It's kitted out with everything you could desire for a comfy stay, including a Jacuzzi and an absolutely incredible sauna with a view! If you're looking for a large house to rent in Iceland, with that feeling of luxury, this is one of the best options.
Check availability and latest prices on Airbnb now
When it comes to unique places to stay in Iceland, this is one of my favourites! These modern houses sleep 2 adults with space for kids too, and are located in Sunnuhlíð. They offer amazing views of Eyjafjördur and Akureyri.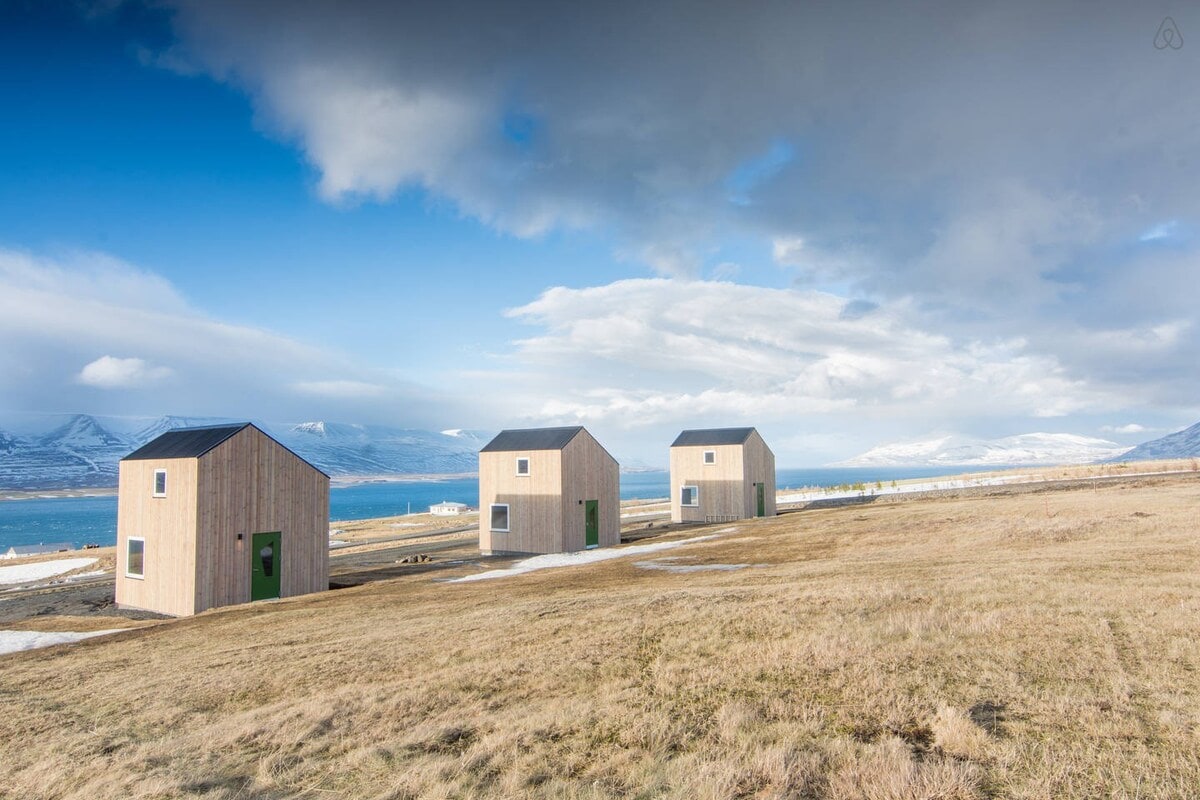 The panoramic views are to die for, plus you can't stay much closer to the water than this!
Check availability and latest prices on Airbnb now
---
Enjoyed this post about the coolest hotels in Iceland?
Pin it for later…